Automotive
Brabus 900 Rocket Edition
For some years now, the name Brabus has been synonymous with more than just tuning vehicles. The brand is officially accredited as a vehicle manufacturer by the German Federal Motor Transport Authority. Thanks to this status, extensively modified models carry an independent chassis number and the manufacturer's entry "Brabus" in their papers. This is also the case with the new Brabus 900 Rocket Edition, for which the Bottrop-based company used the Mercedes-AMG G 63 as a basis. Even at first glance it is clear that the silhouette is all that remains of this basic vehicle. Not only the body received extensive modifications, but also the interior and the drive technology were modified.
More displacement for more power
Let's start with the powertrain. A V8 biturbo engine with an increased displacement of 4.4 liters rumbles under the hood. In addition to 0.4 liters more displacement, new turbochargers, forged pistons, a crankshaft milled from the solid and finely balanced, a ram-air intake system and other modifications provide plenty of power. In numbers, the 900 Rocket Edition comes in at a namesake 900 hp (662 kW) and 1,250 Nm of torque. Out of consideration for the longevity of the transmission and drive shafts, Brabus limits the torque in the car to 1,050 Nm. This takes the car from a standstill to 62 mph in 3.7 seconds and on to a topspeed of 174 mph, which is electronically limited. For an off-roader with an unladen weight of 2.5 tons, these are almost unbelievable figures. The specially developed RideControl coilover suspension can lower the car by up to 45 millimeters.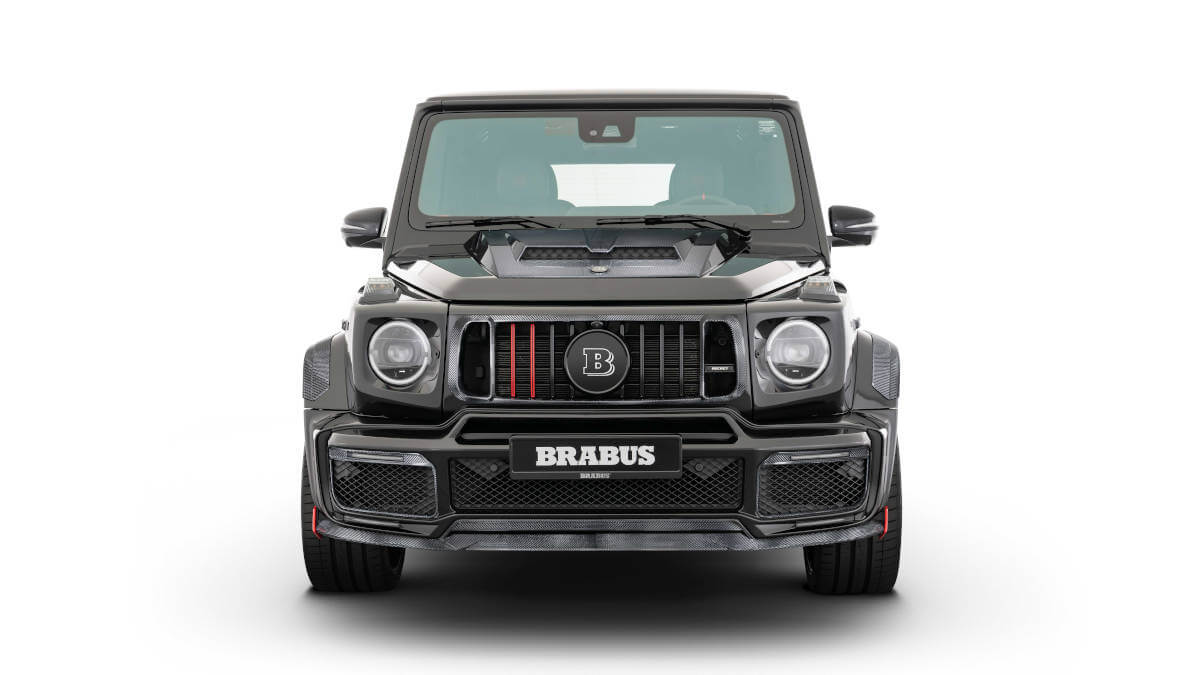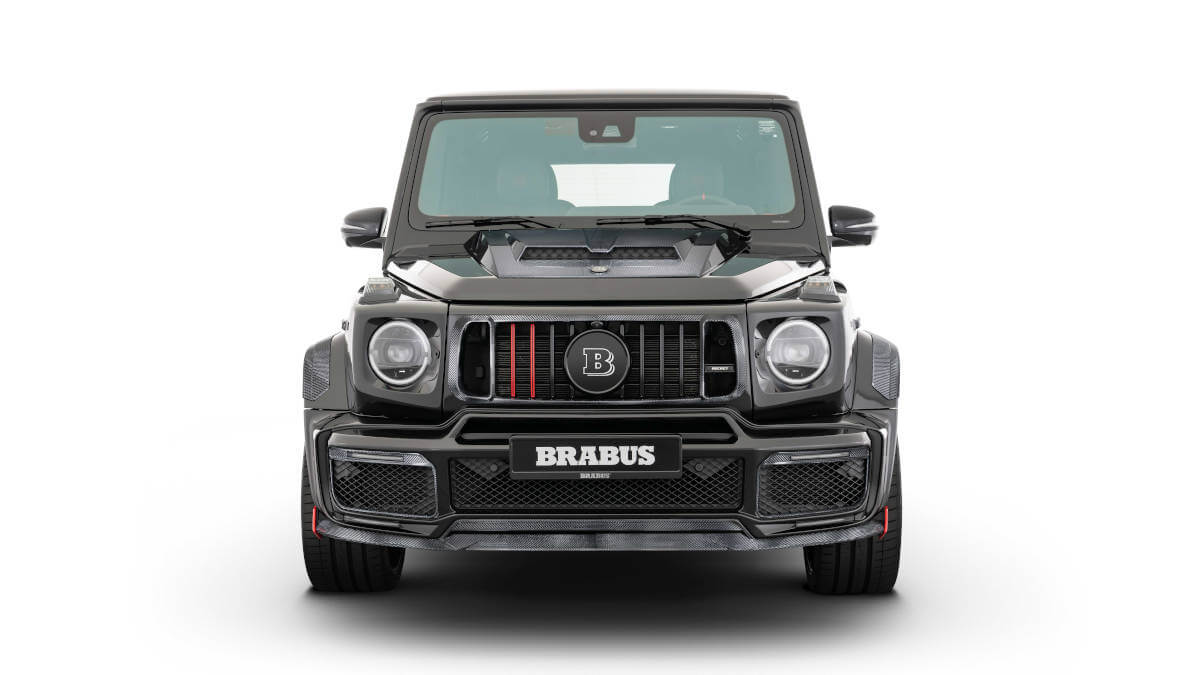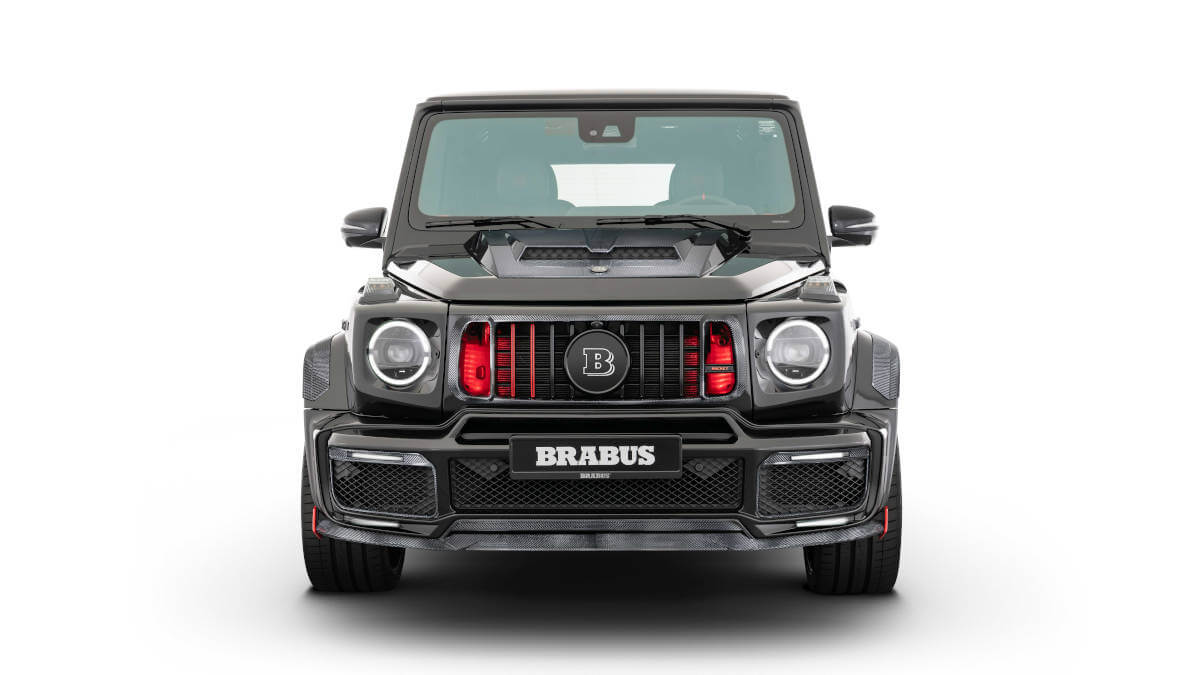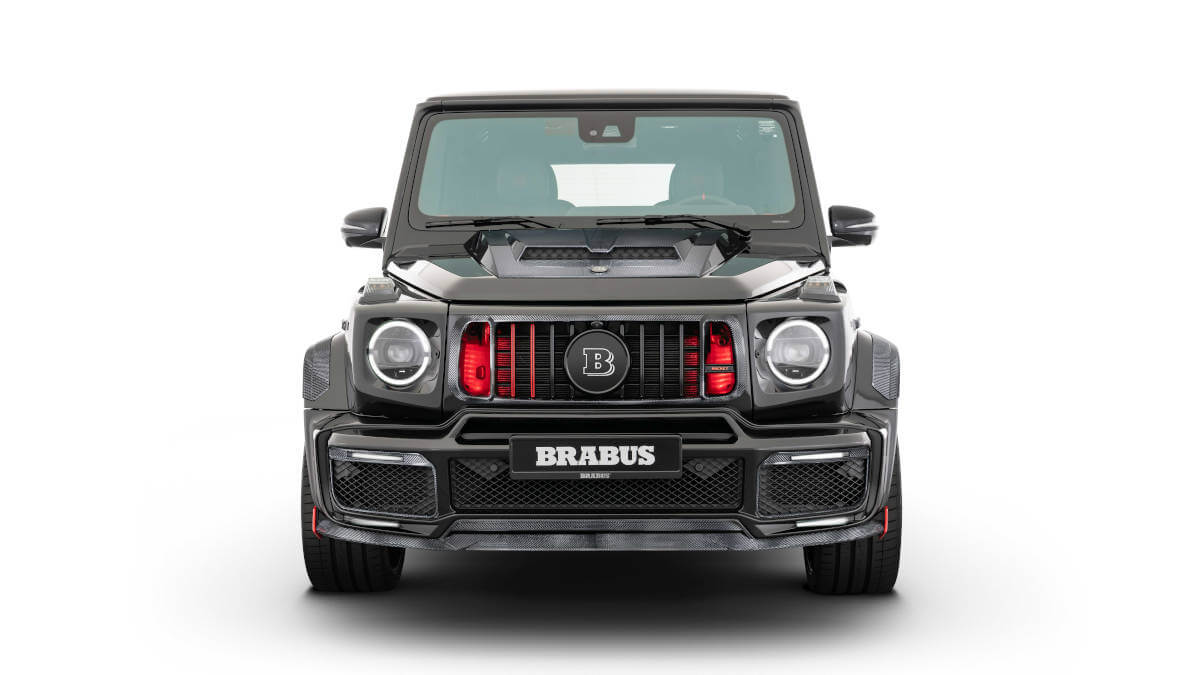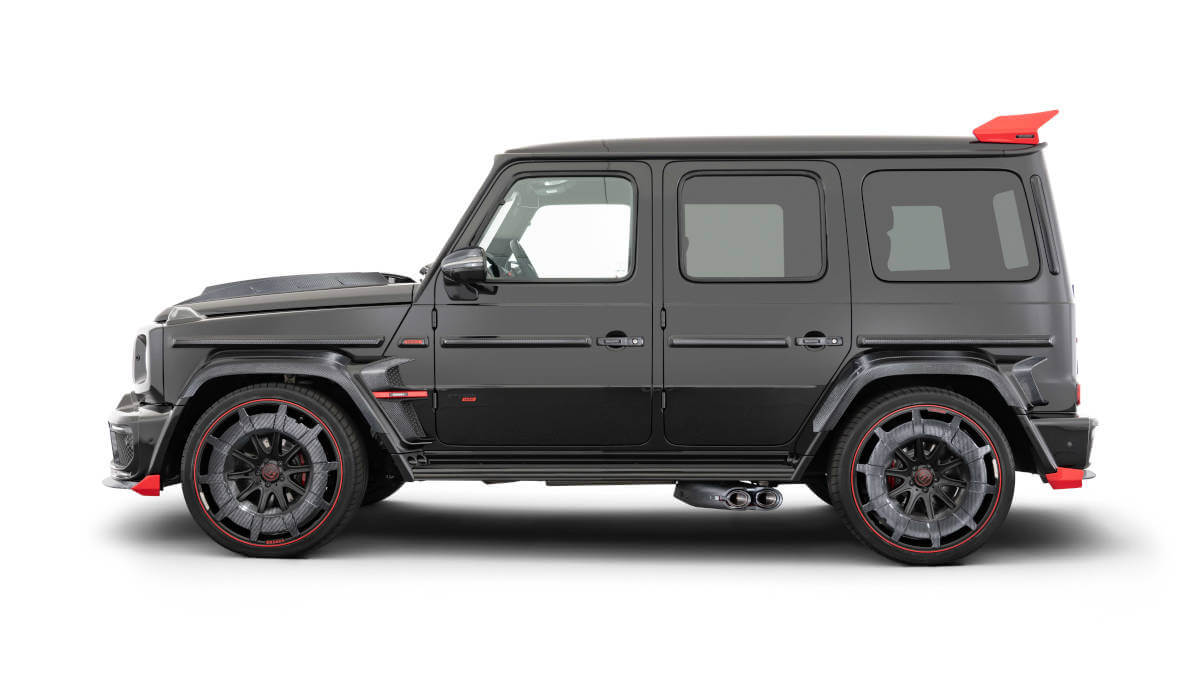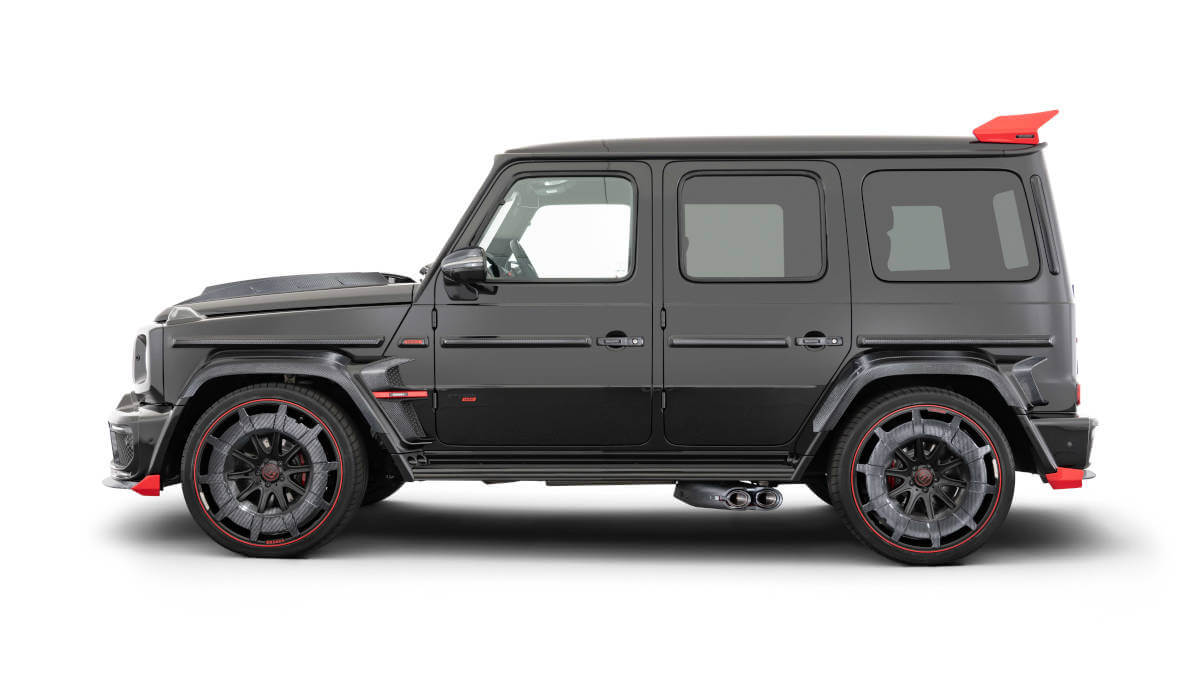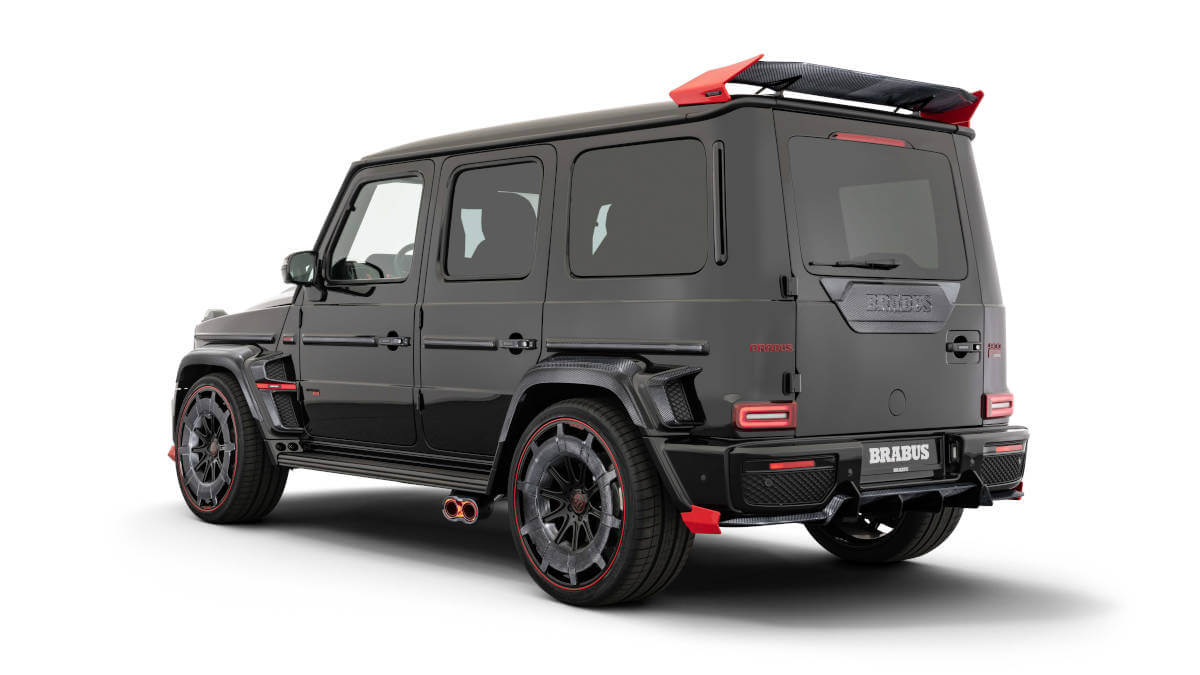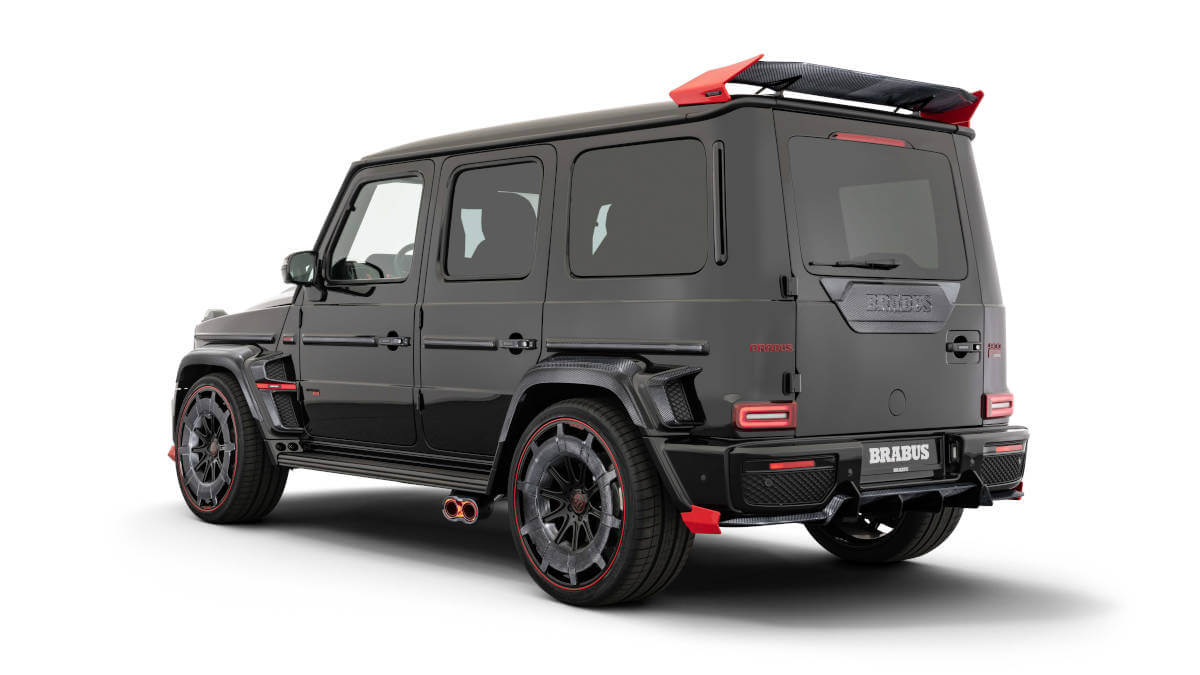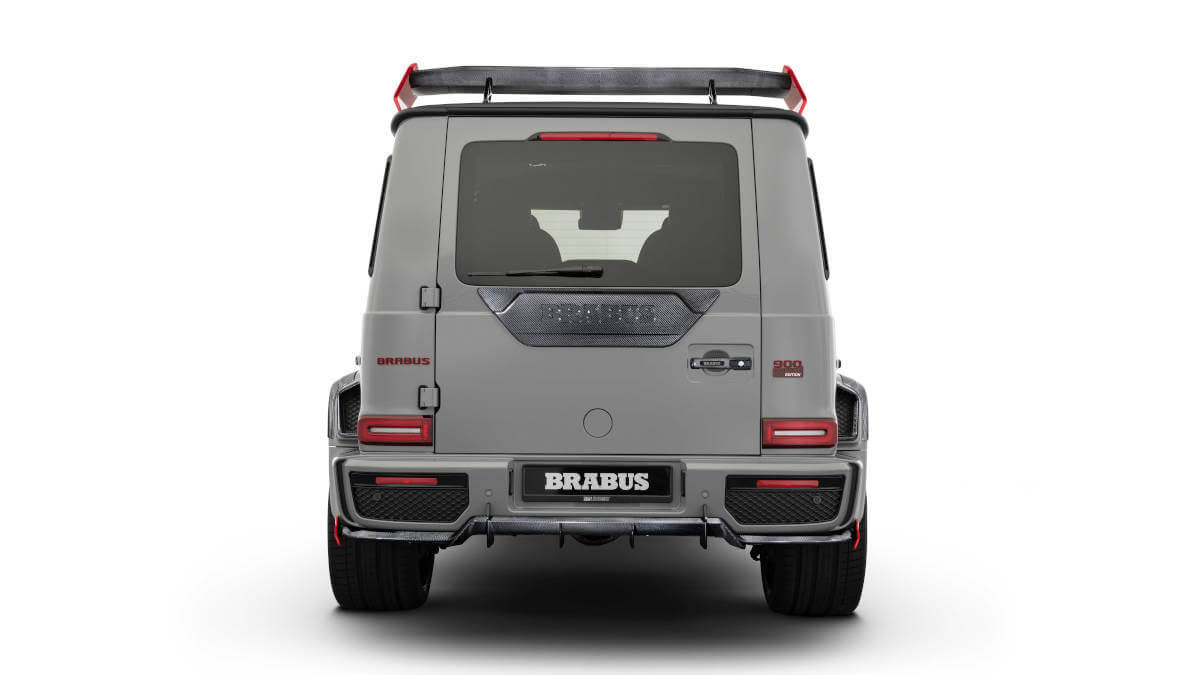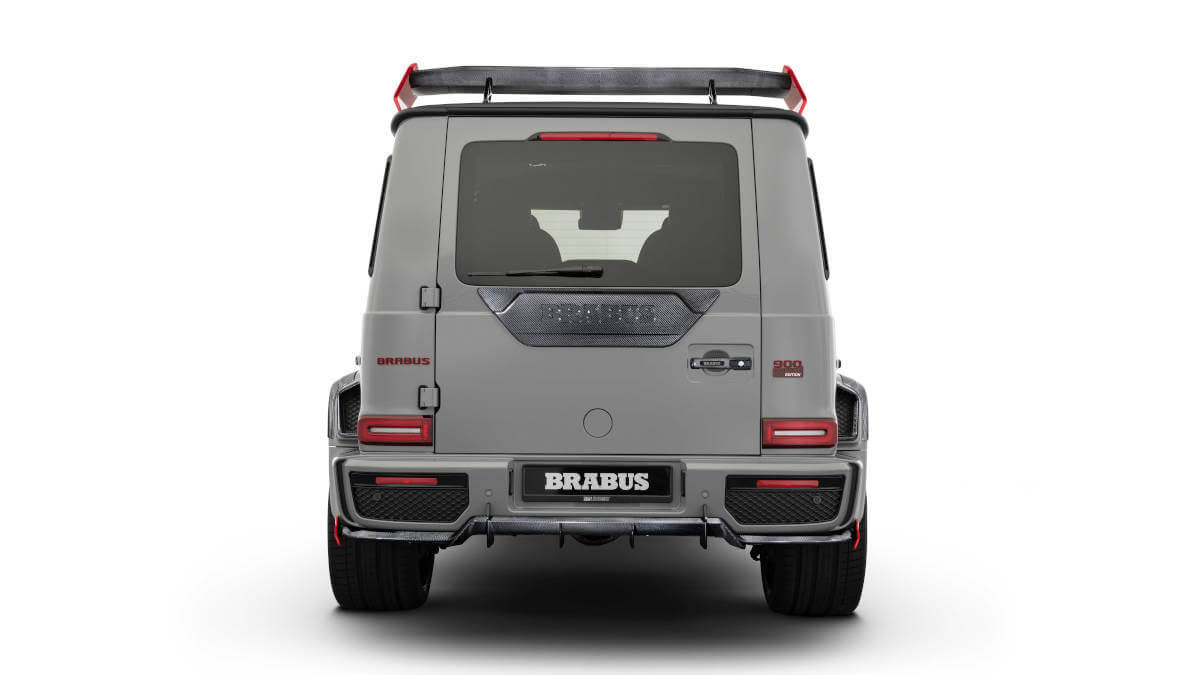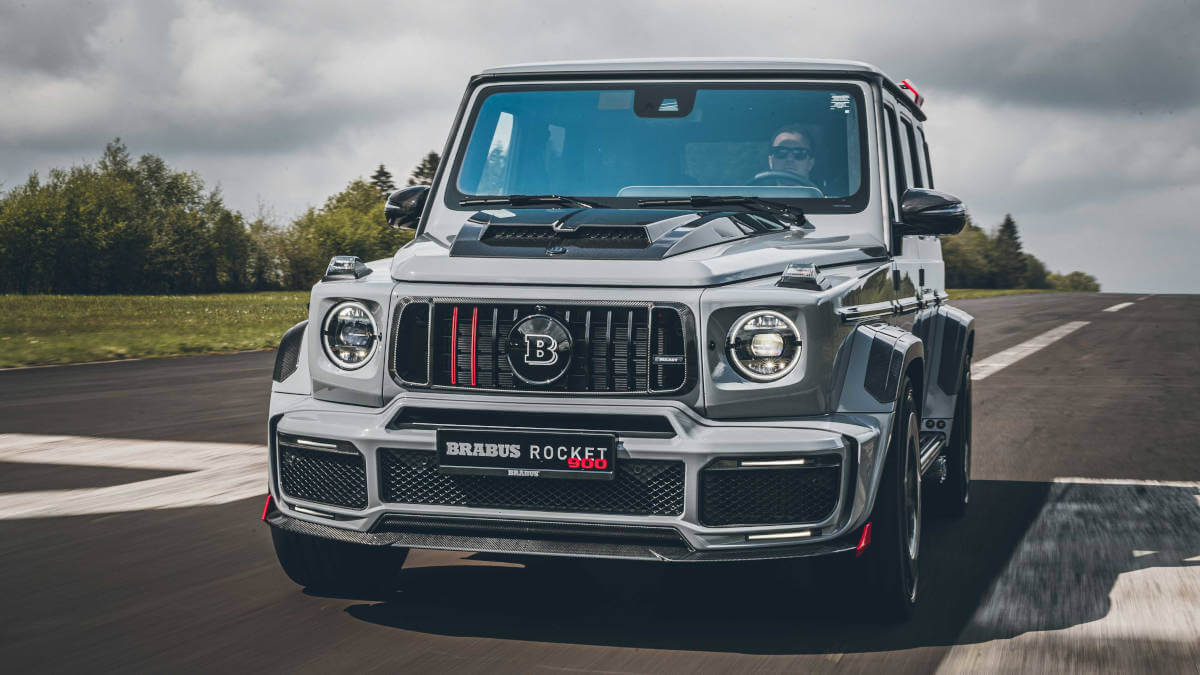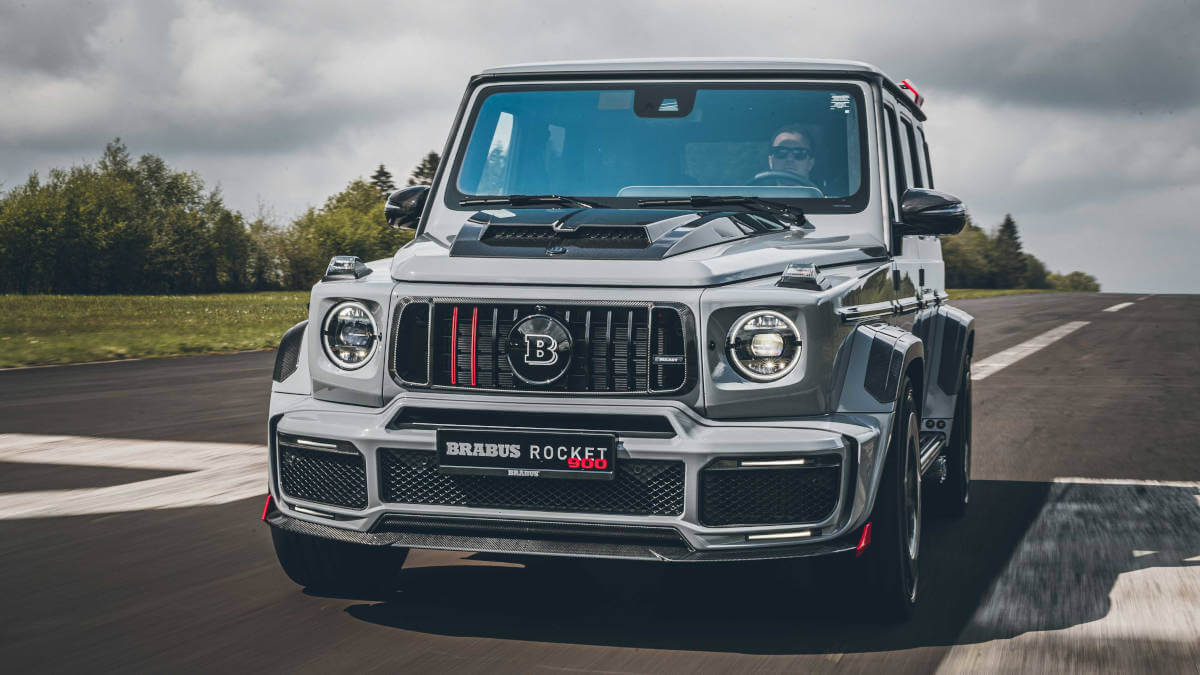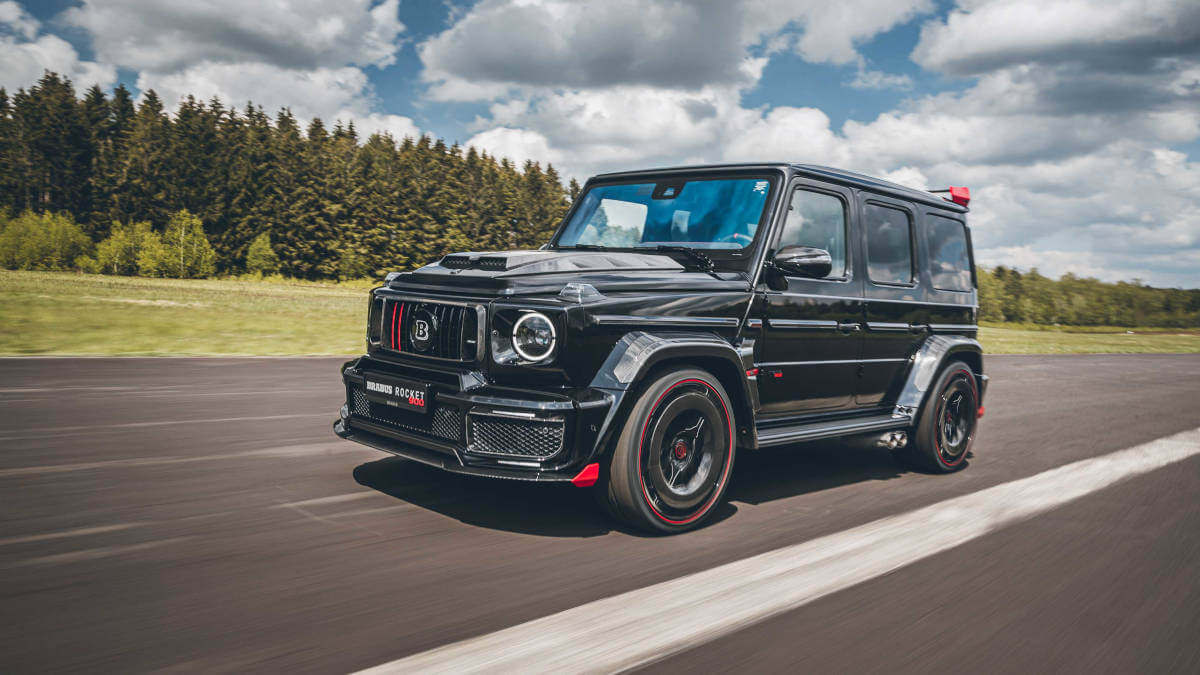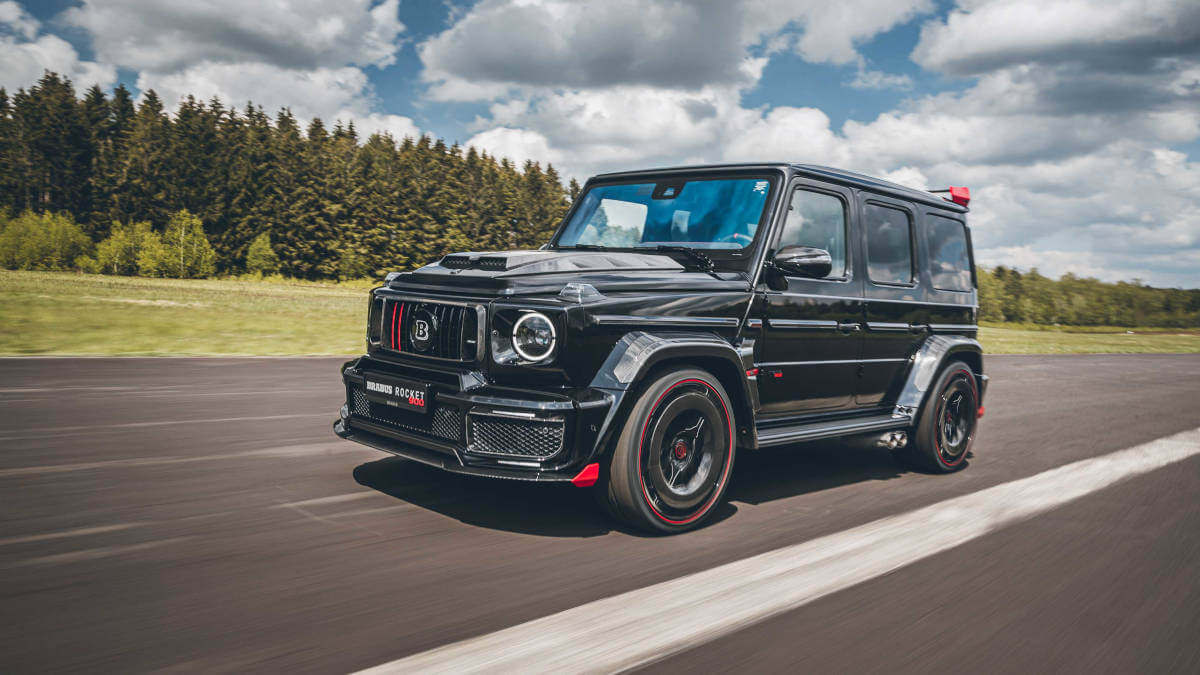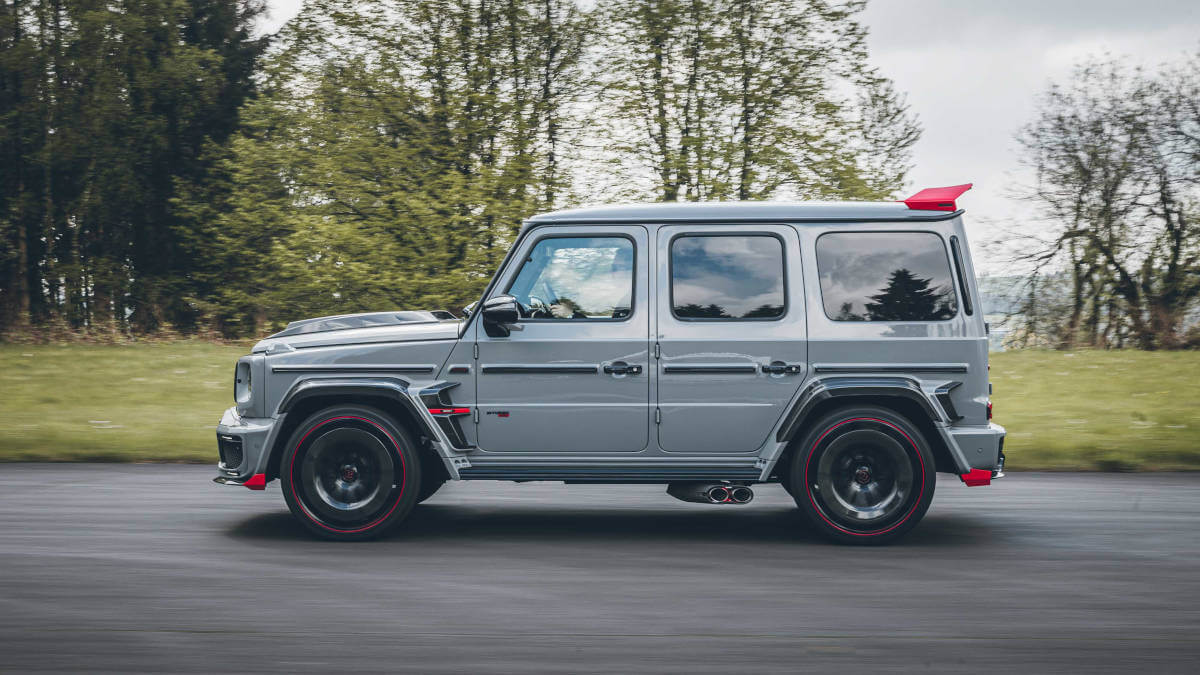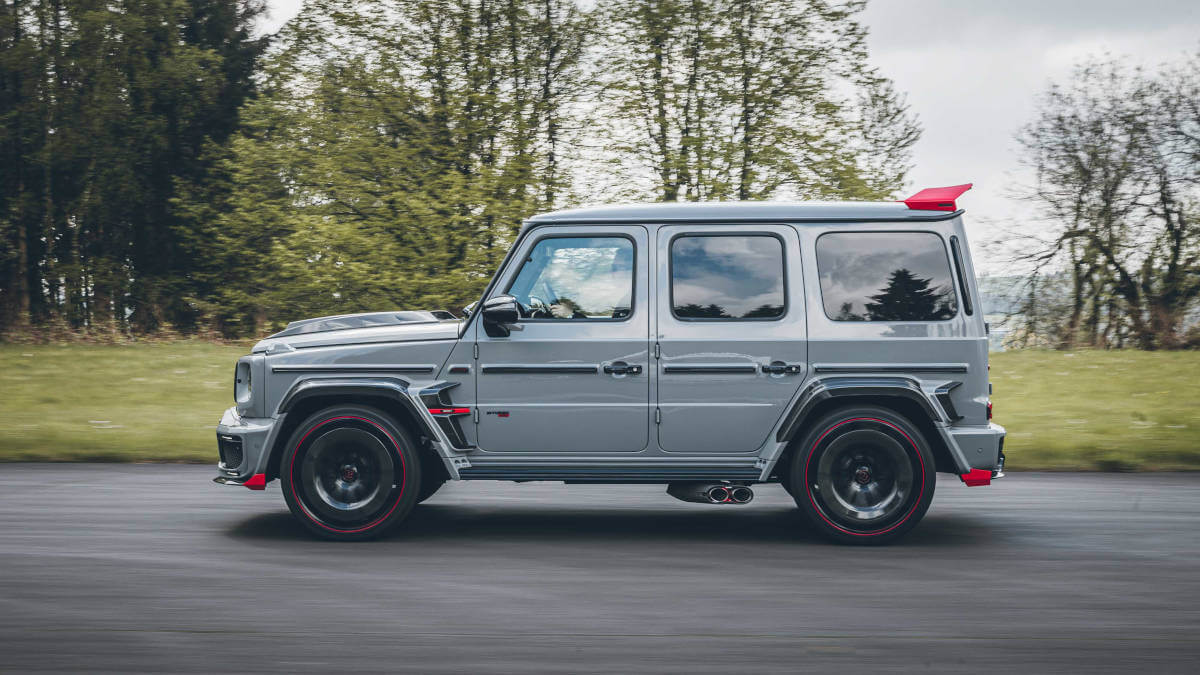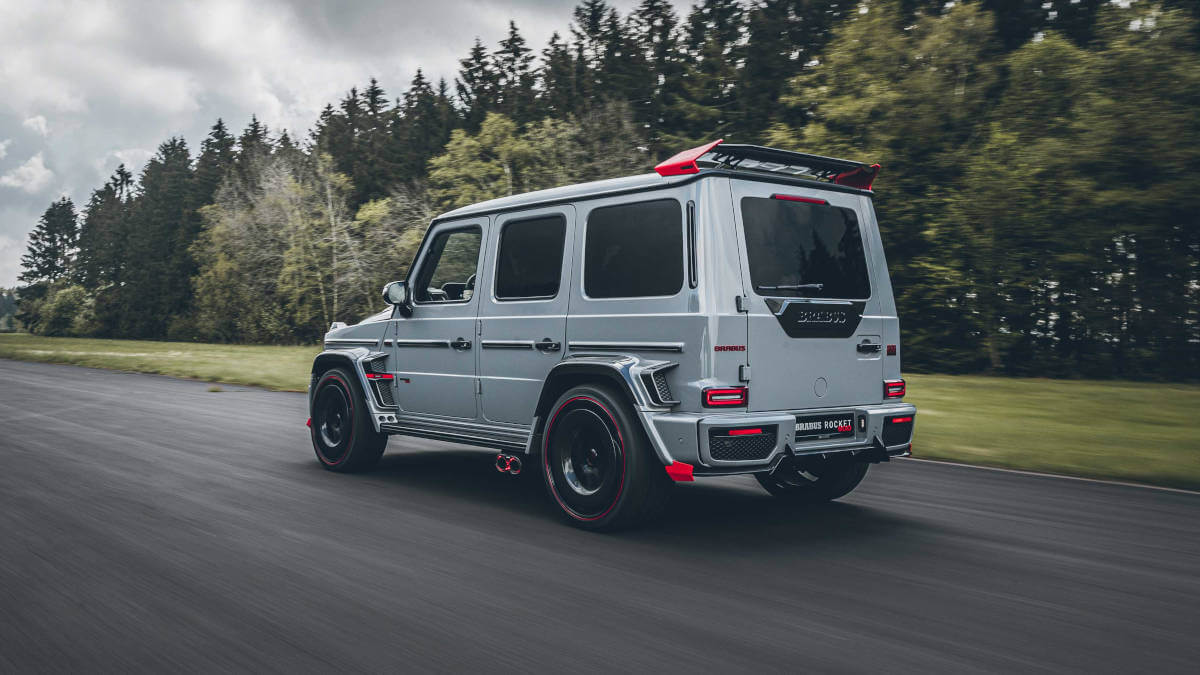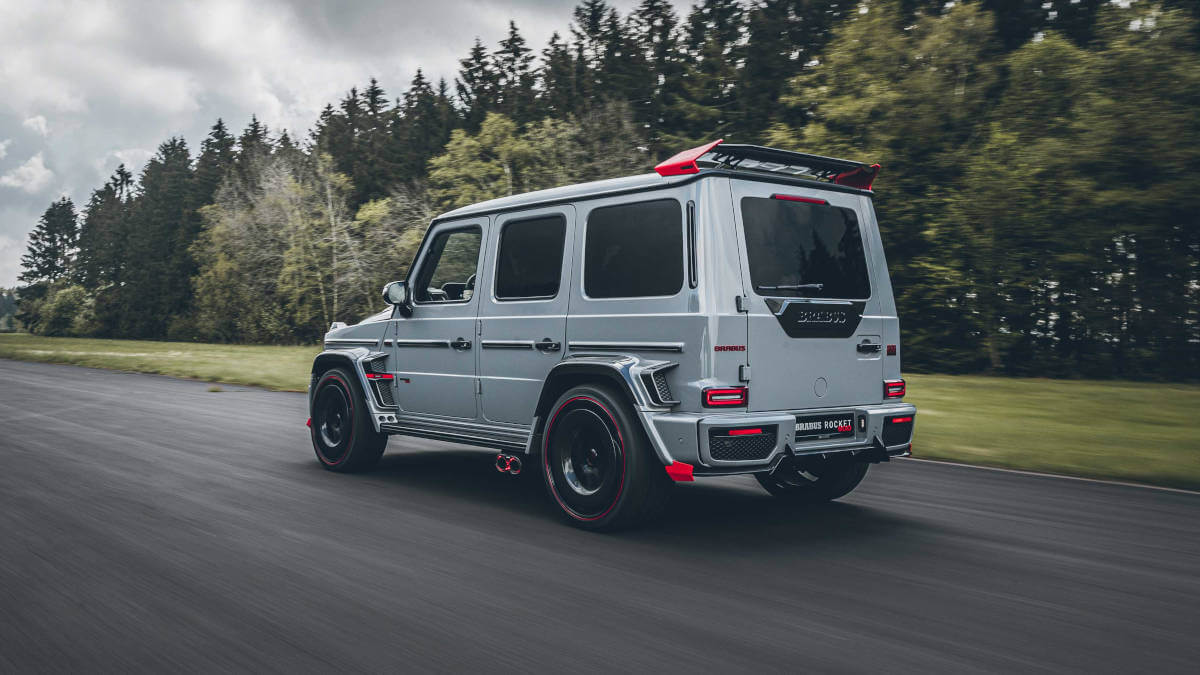 Ten centimeters wider, with lots of carbon
Compared with the already familiar Widestar range for the Mercedes G-Class, Brabus developed an independent look for the 900 Rocket Edition. The front end gets a spoiler lip with side flaps and ram-air intakes in the radiator grille. Carbon attachments sit on the Widestar fender flares and a new rear wing on the roof. Together with the diffuser, this reduces lift at the rear axle. In comparison with the production car, the Rocket is ten centimeters wider. To match, Brabus fits new bumpers and sill panels with LED-lit running boards. There are also accents in carbon and red, the latter partly illuminated. In the wheel arches sit 24-inch forged wheels in 'Monoblock Z' design with special aero discs in front of the spokes. They are covered with 295/30 ZR 24 tires at the front and 355/25 ZR 24 tires at the rear. In addition to the usual paint colors, there is also a choice of special colors such as the 'Stealth Grey' from one of the two demo cars.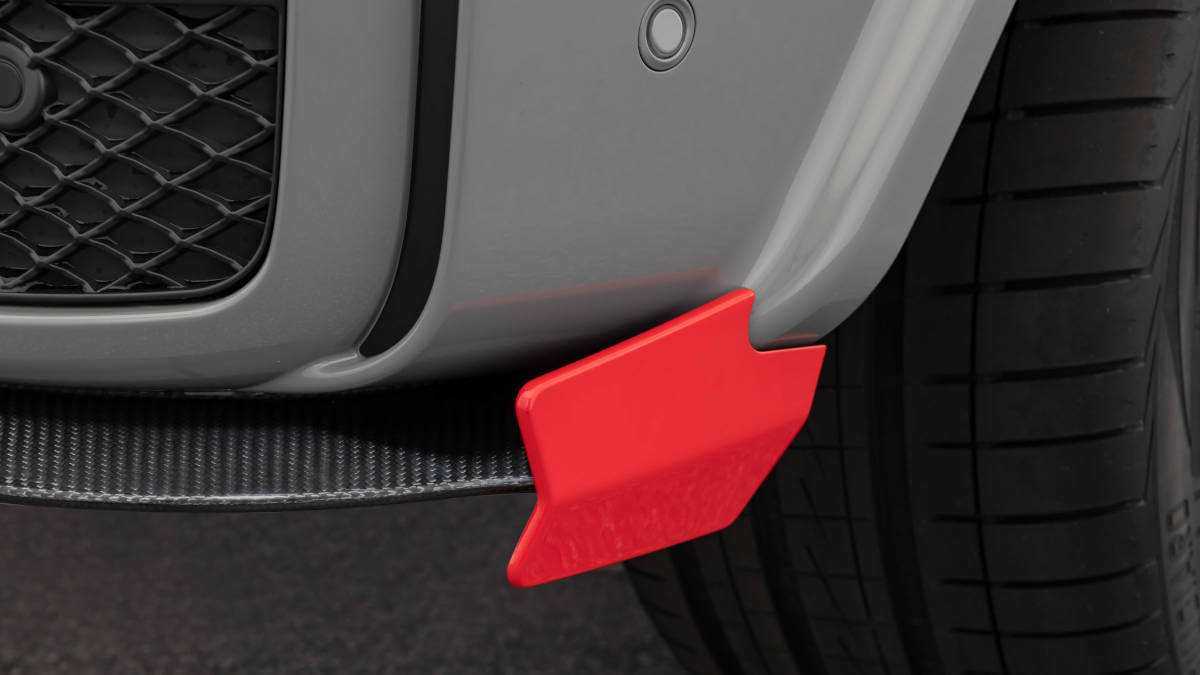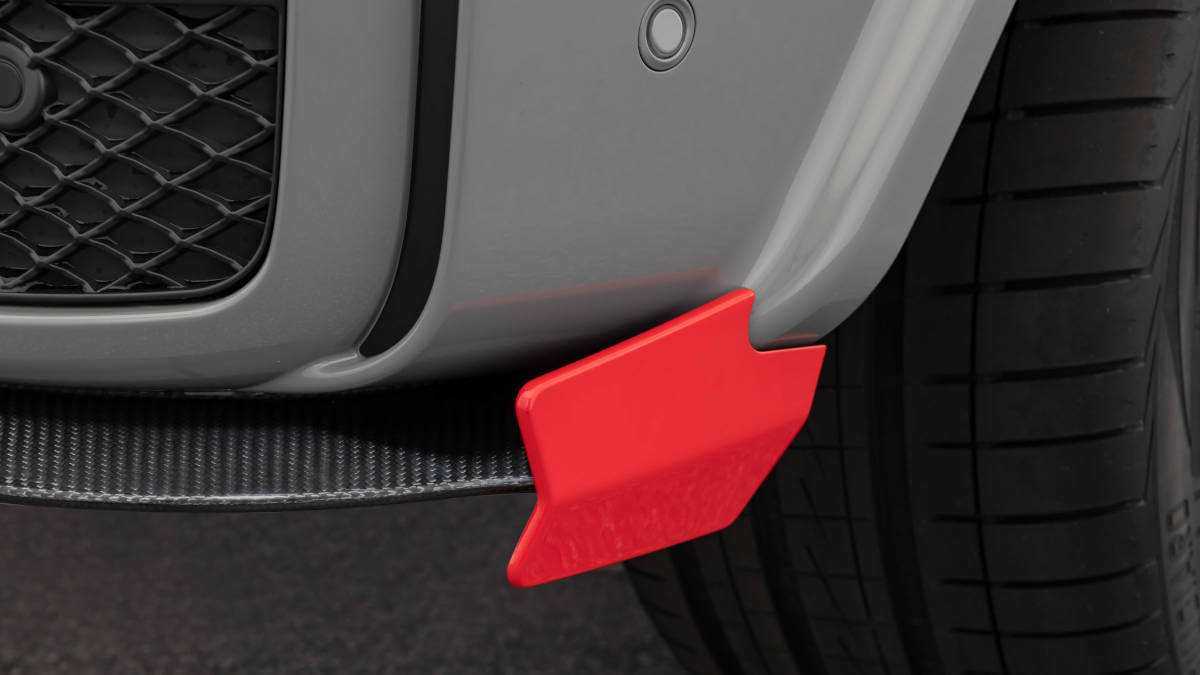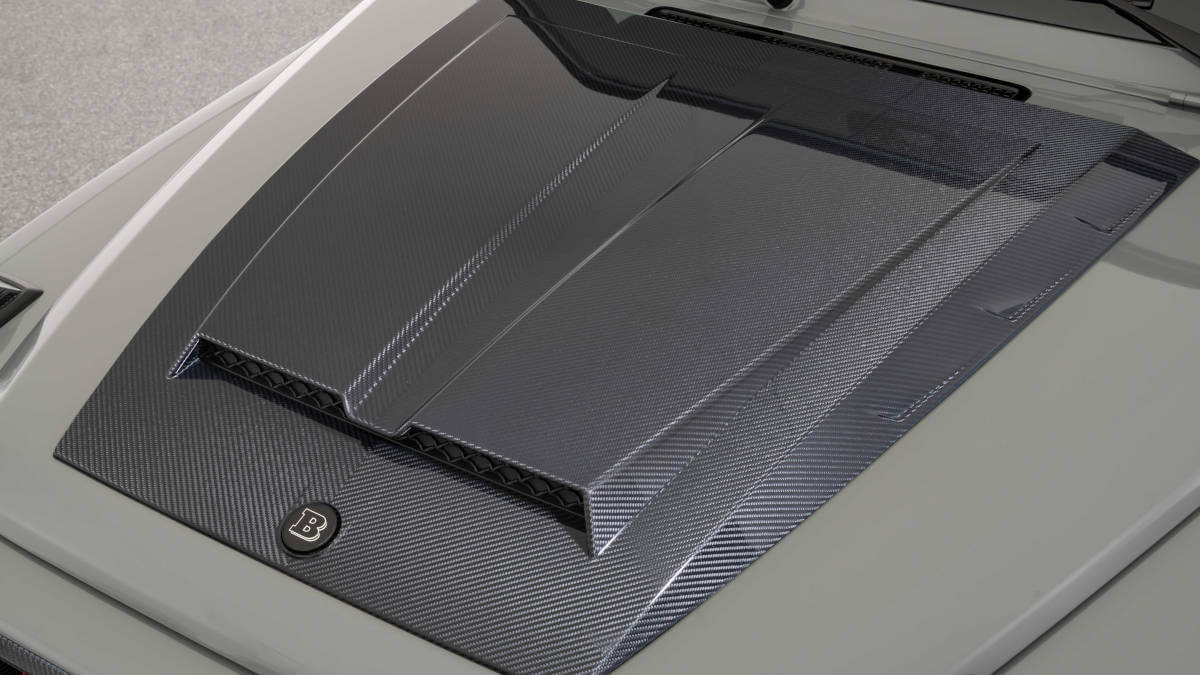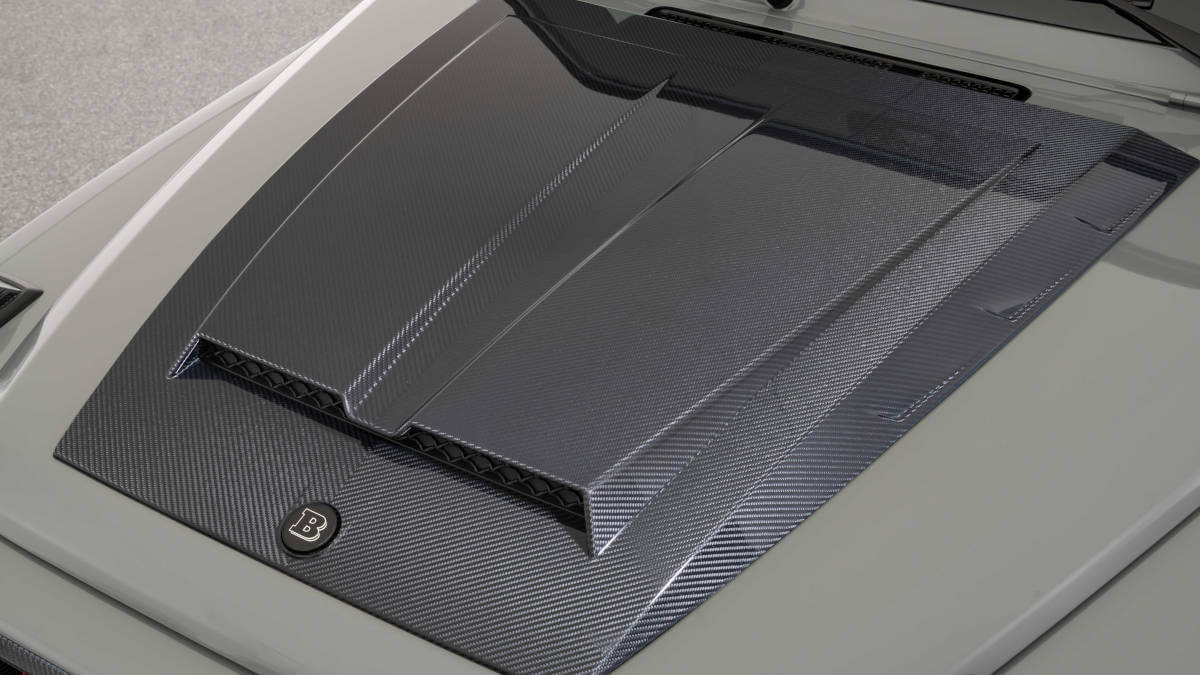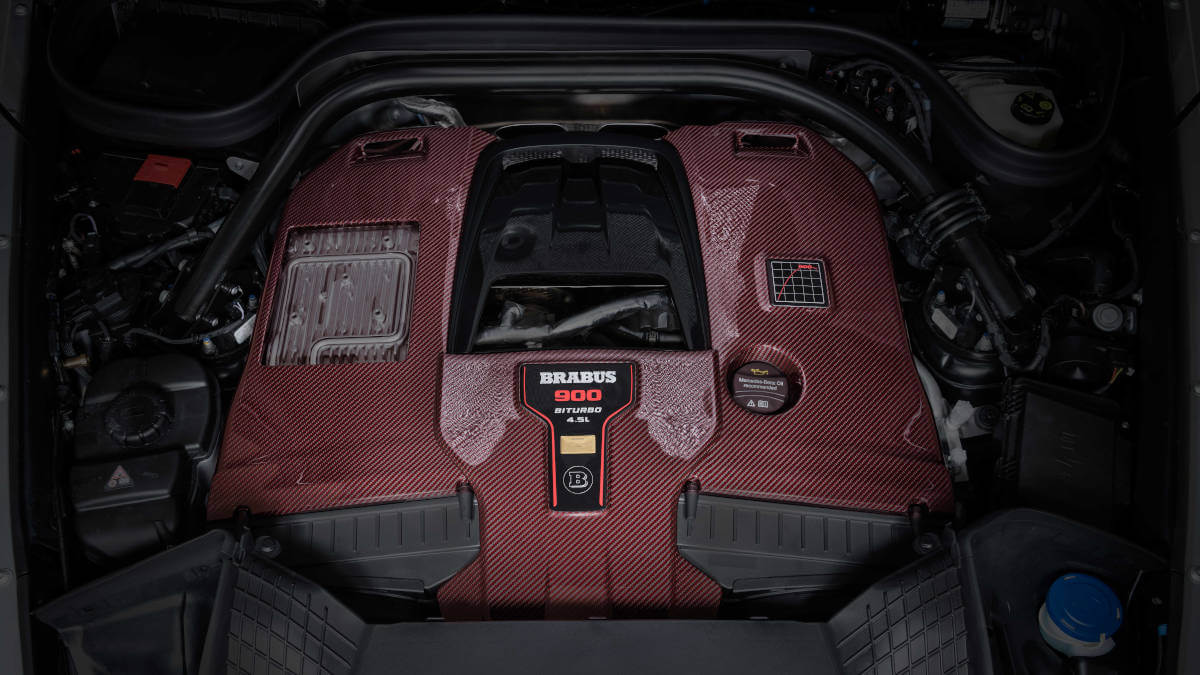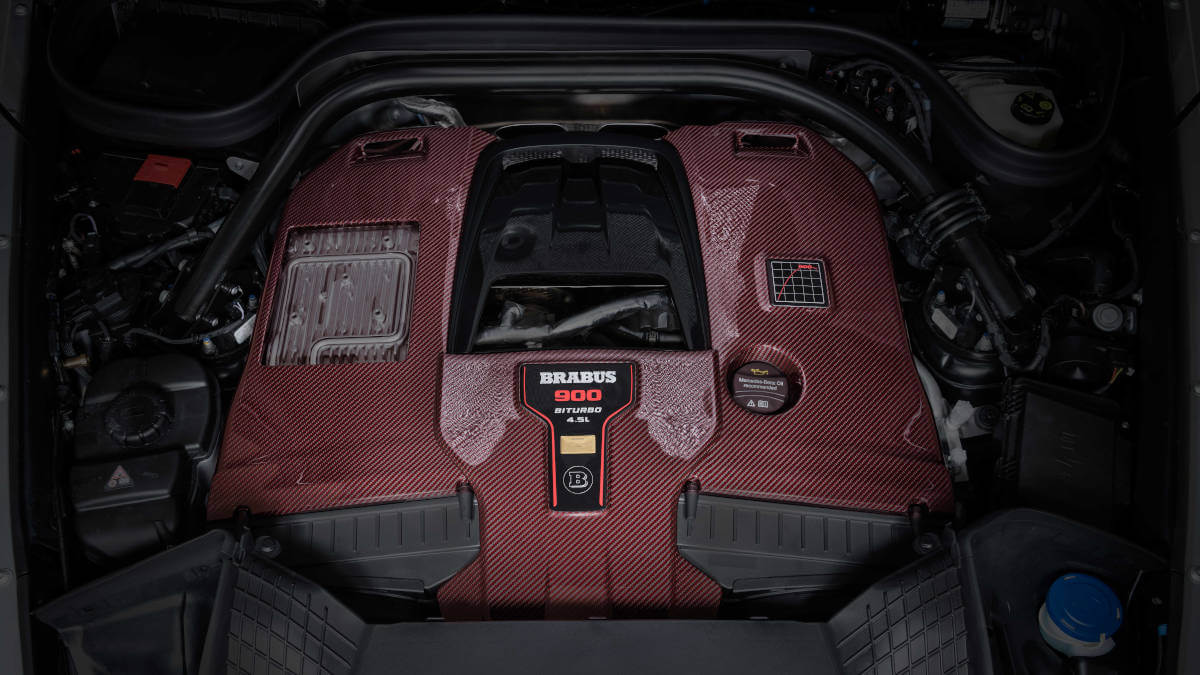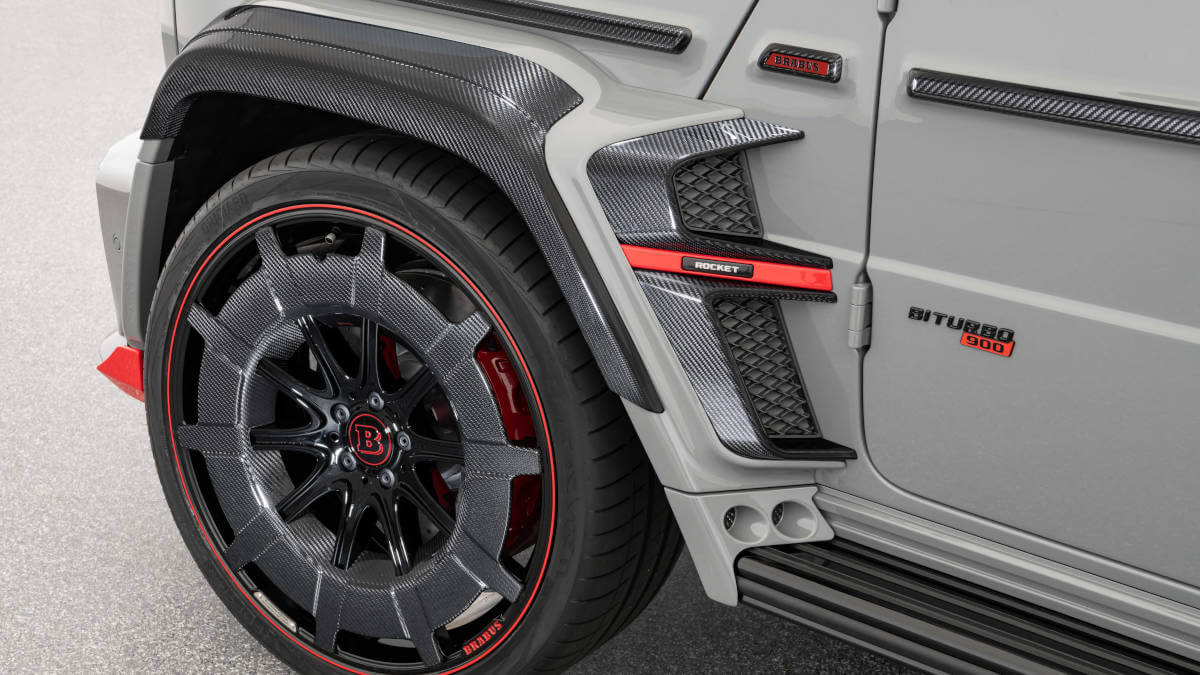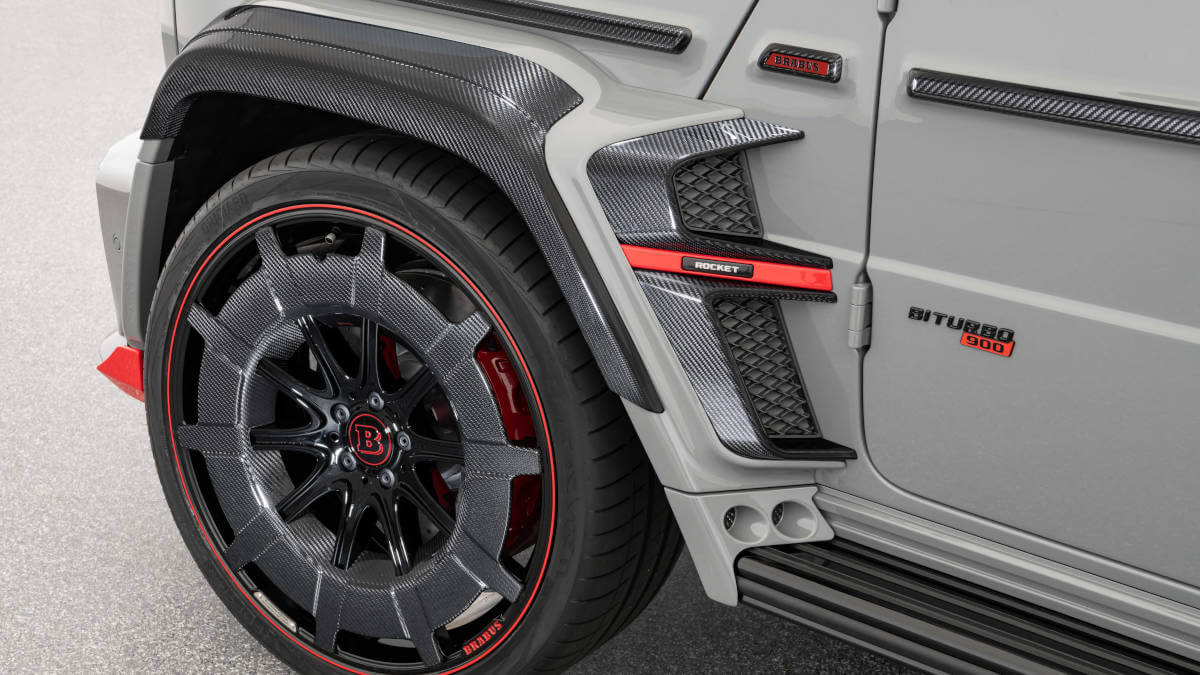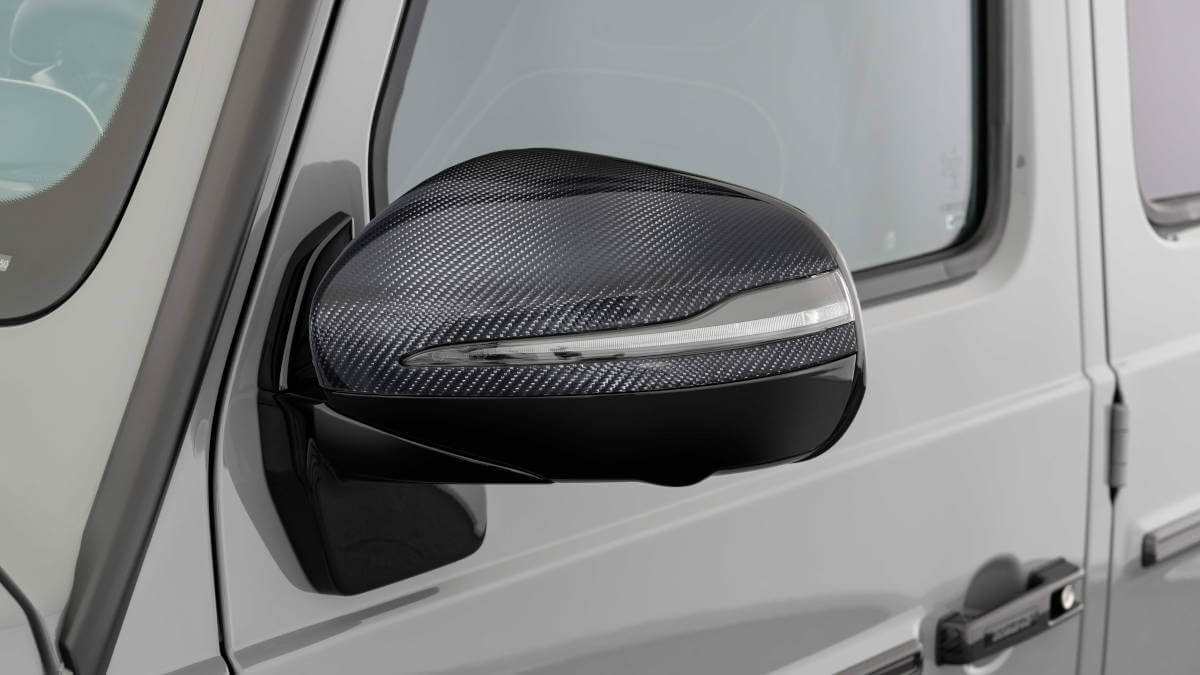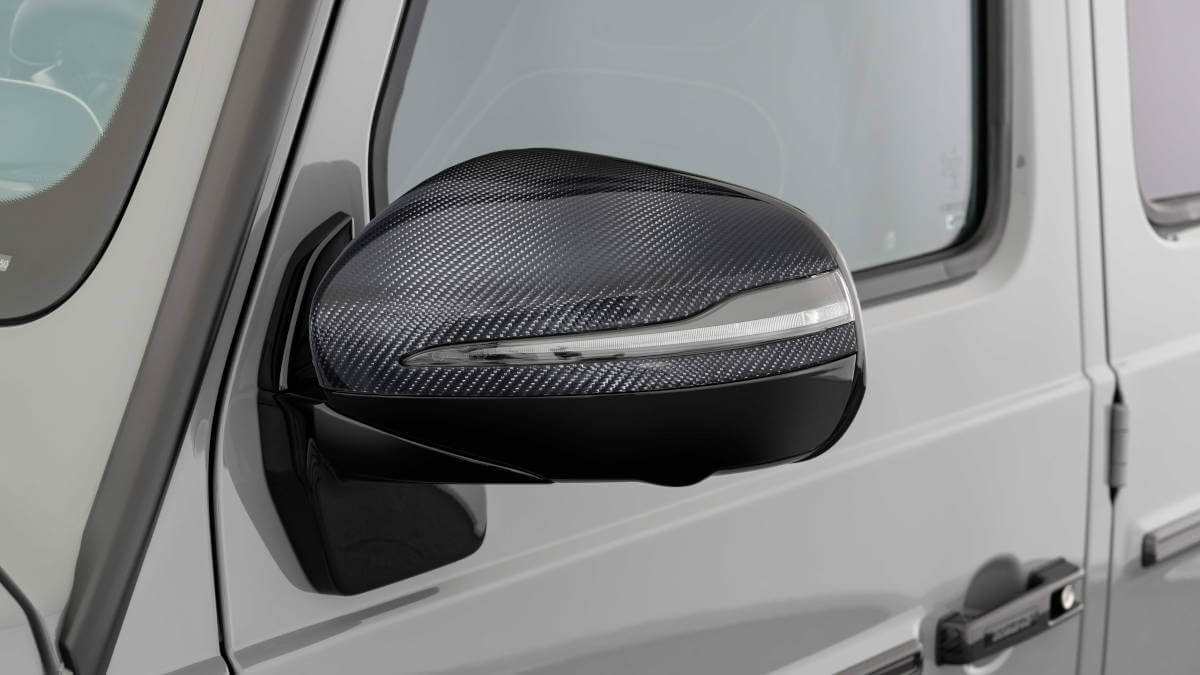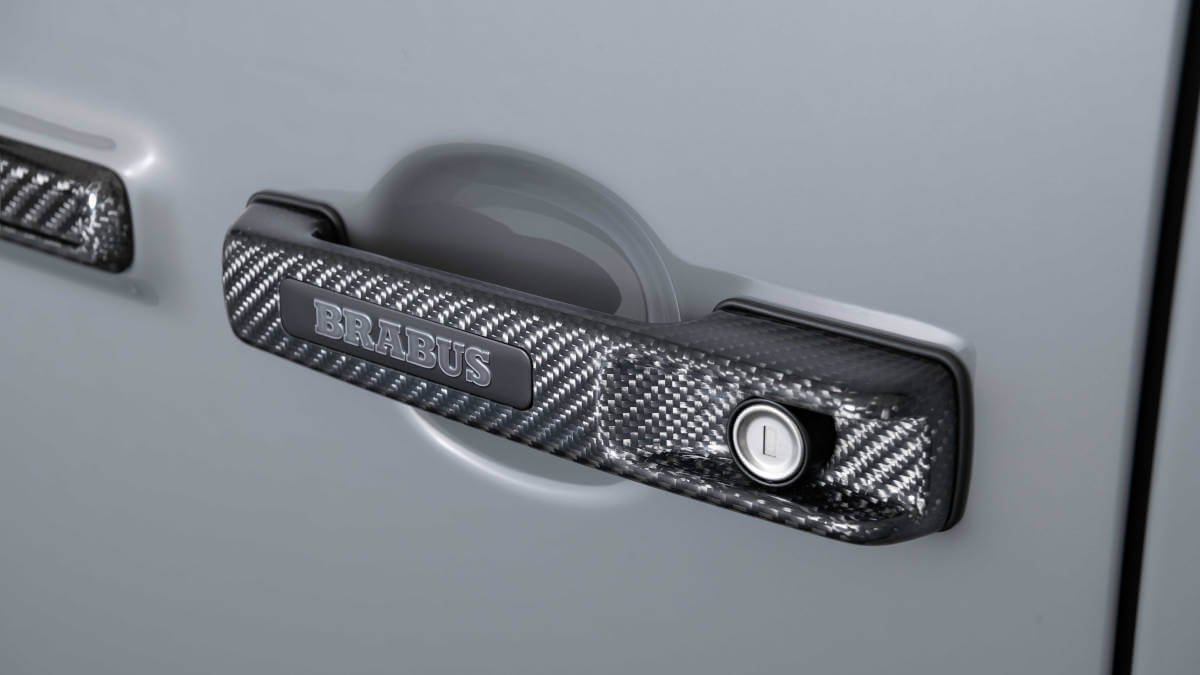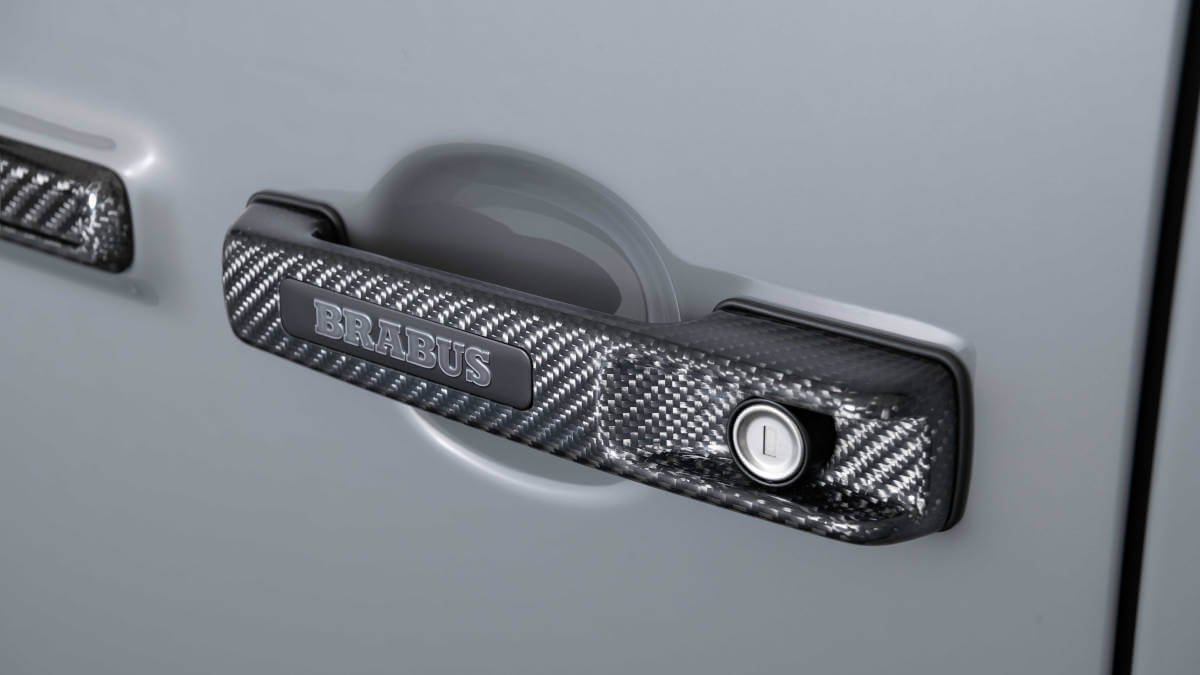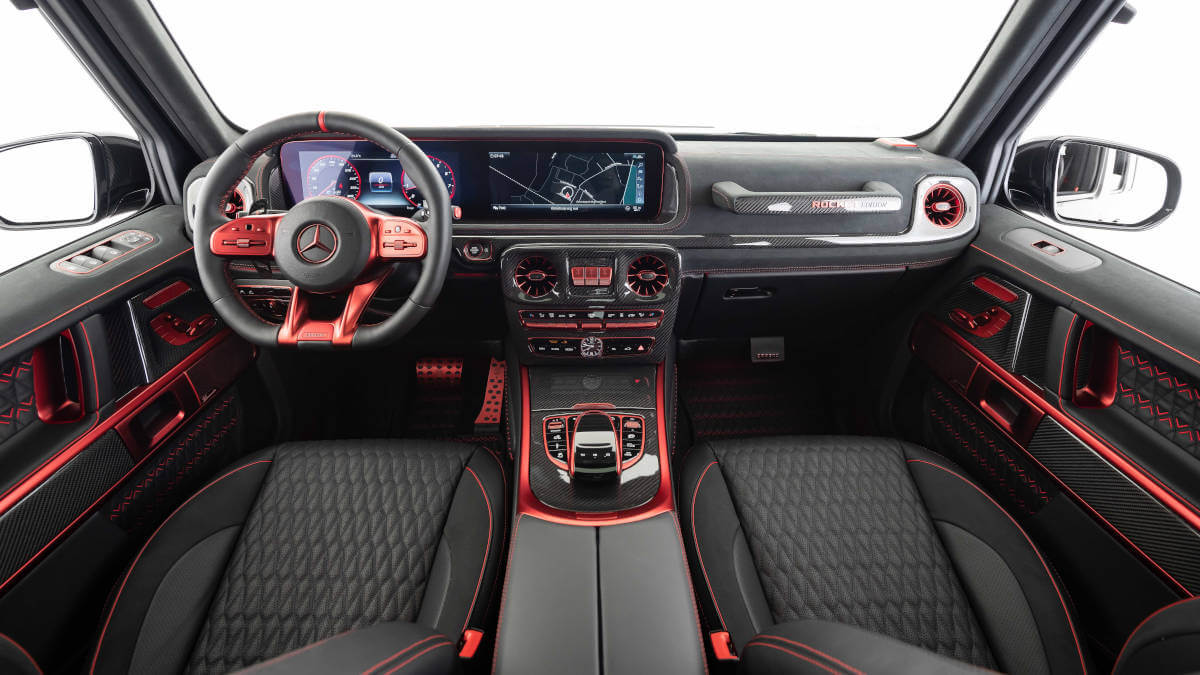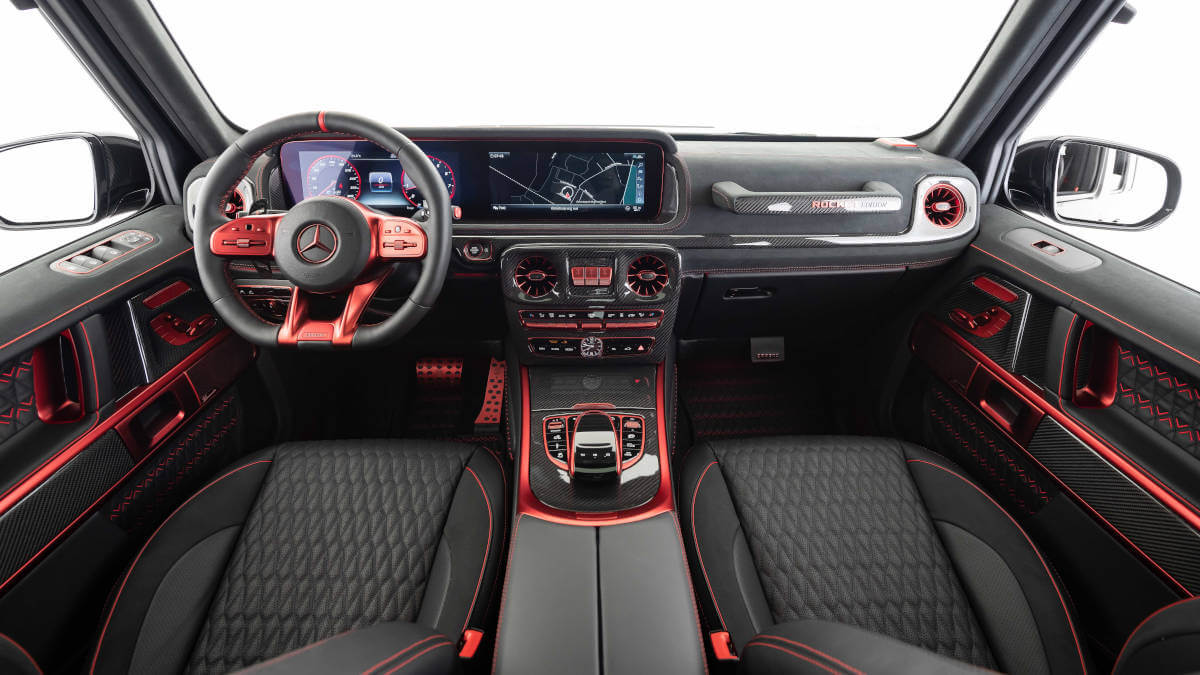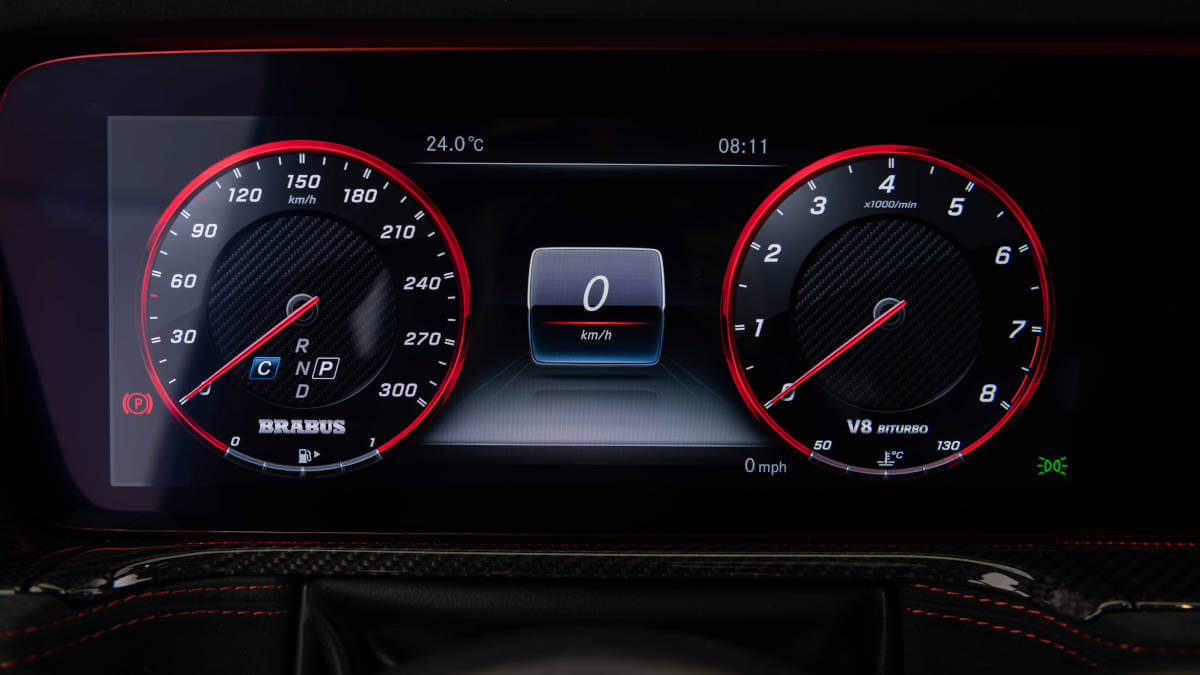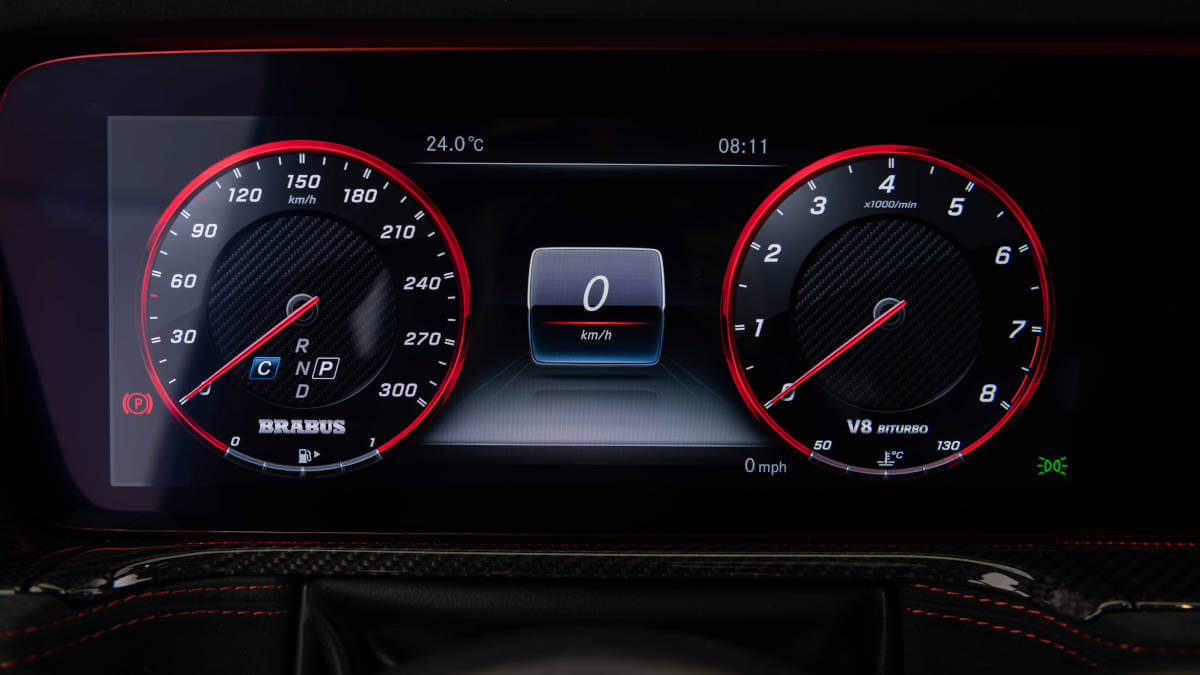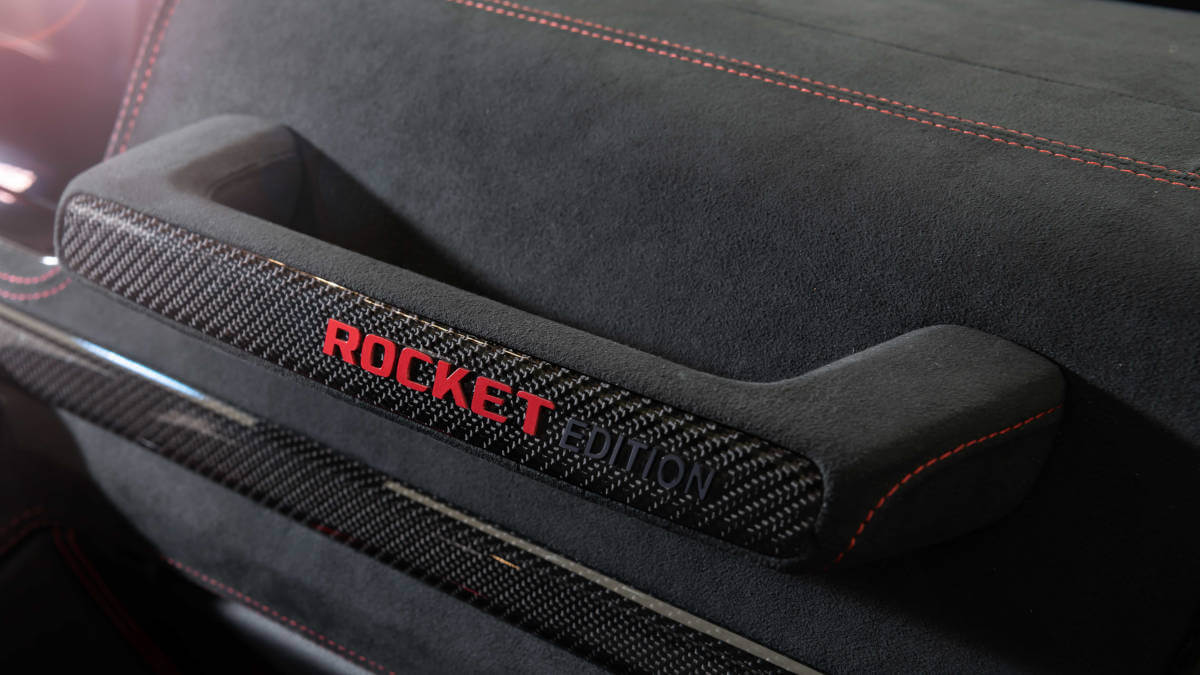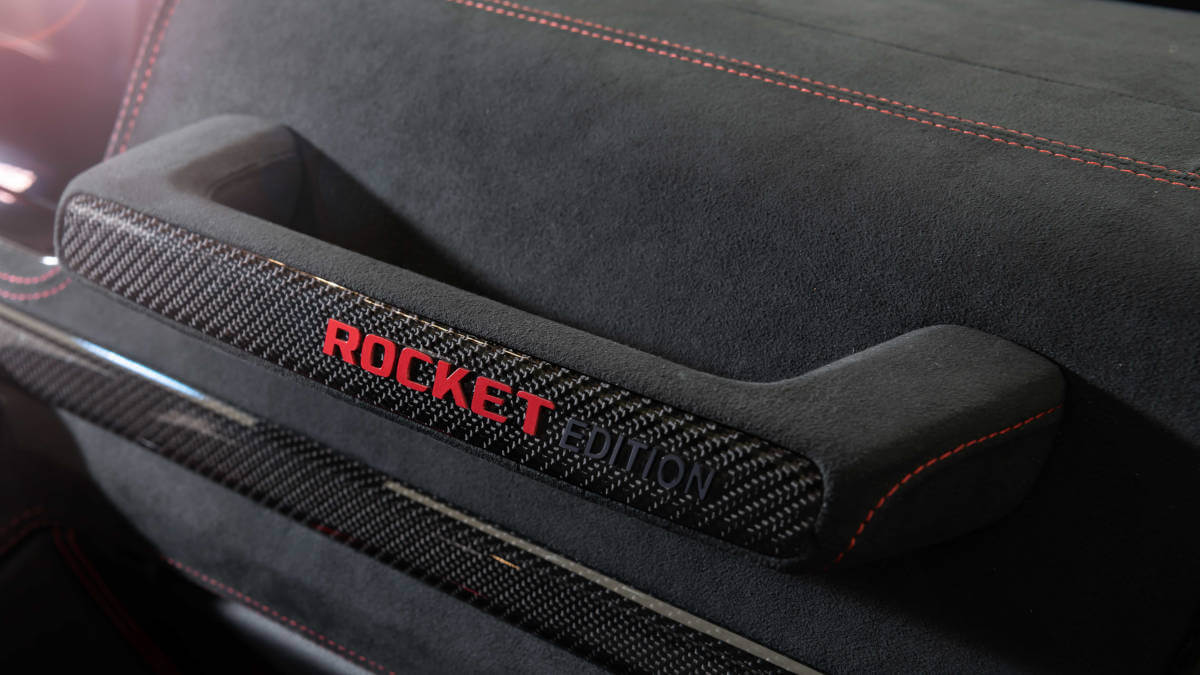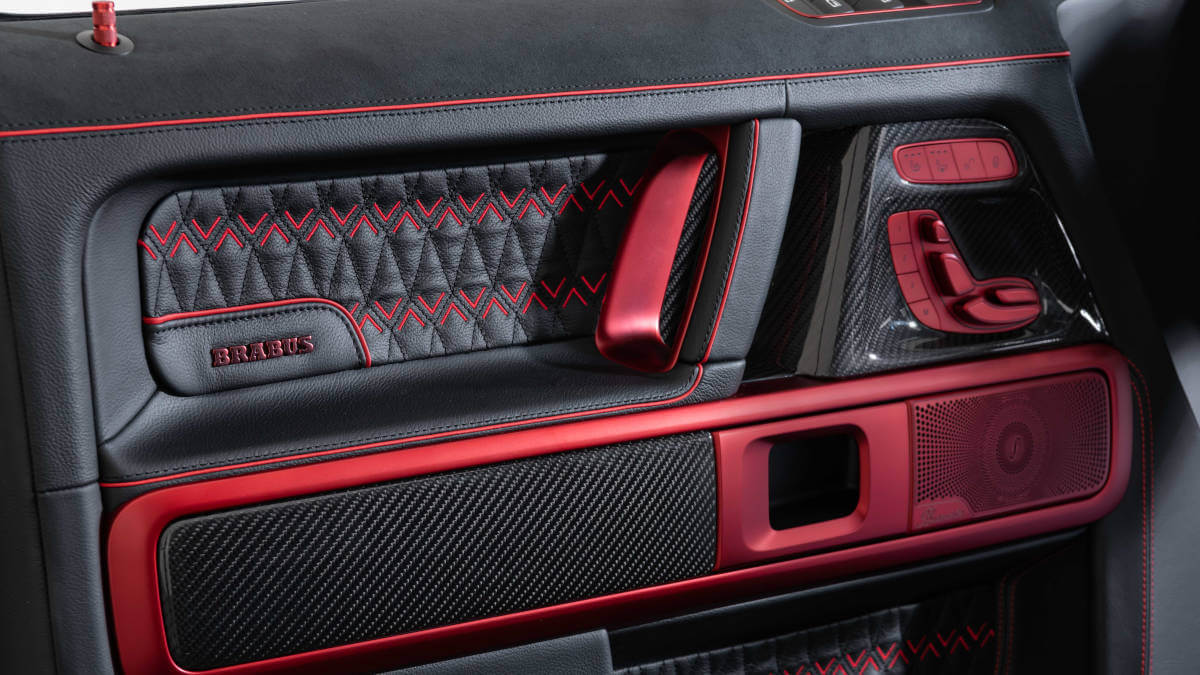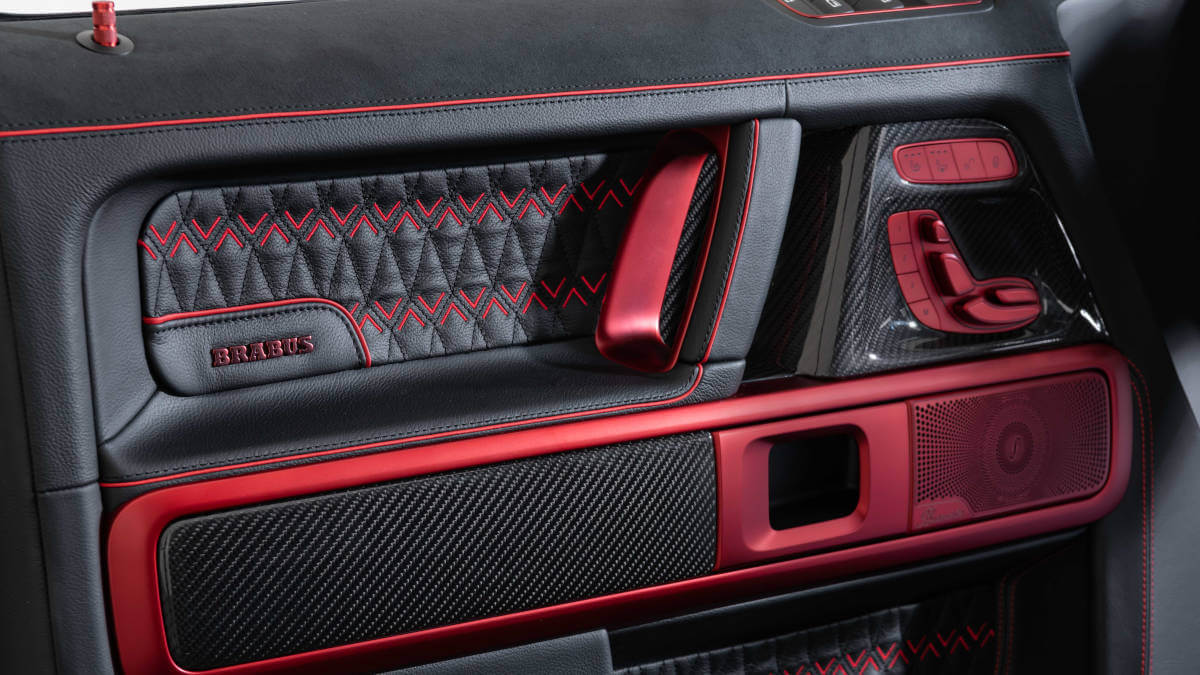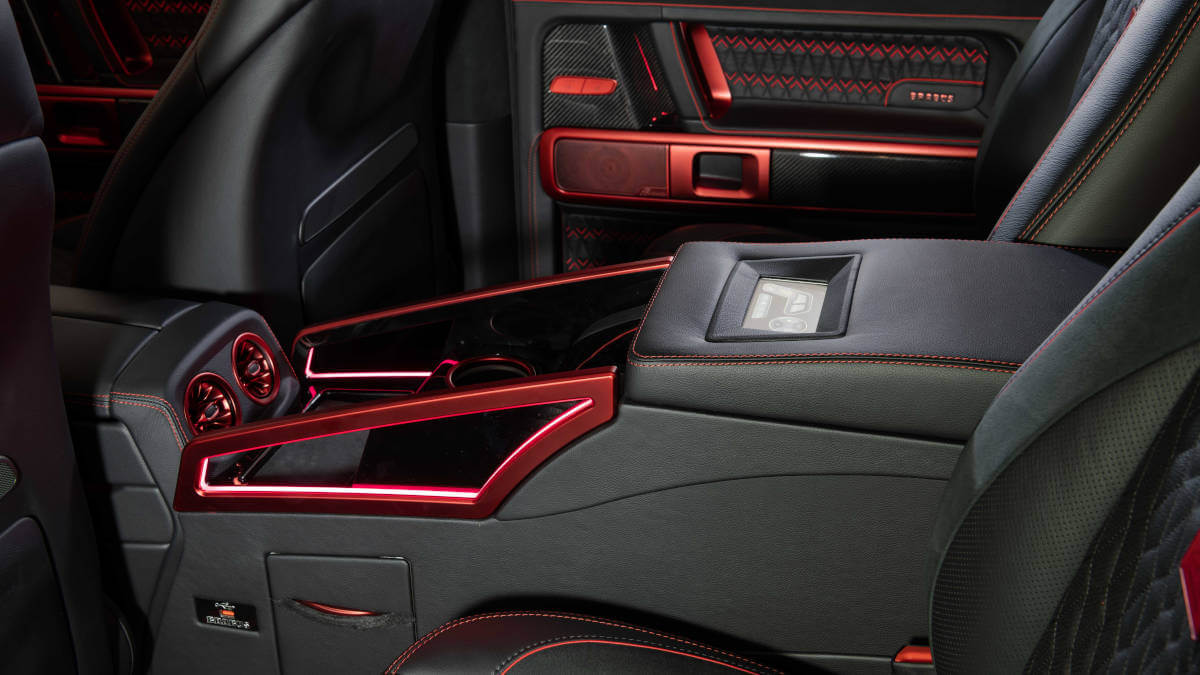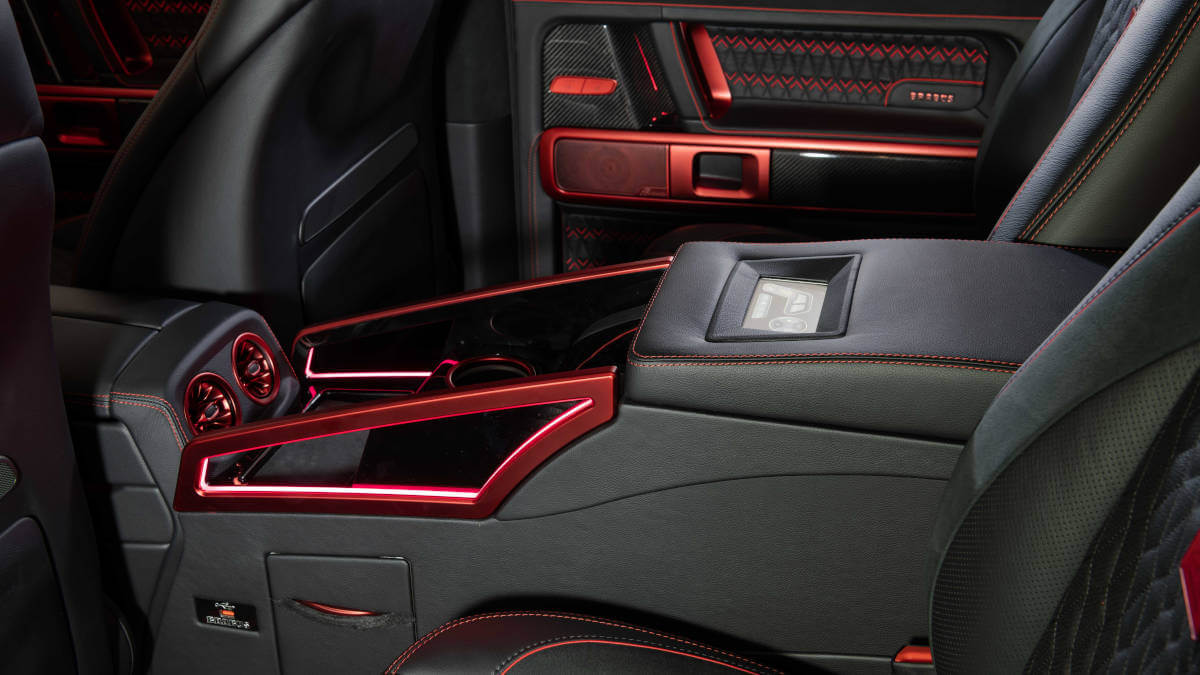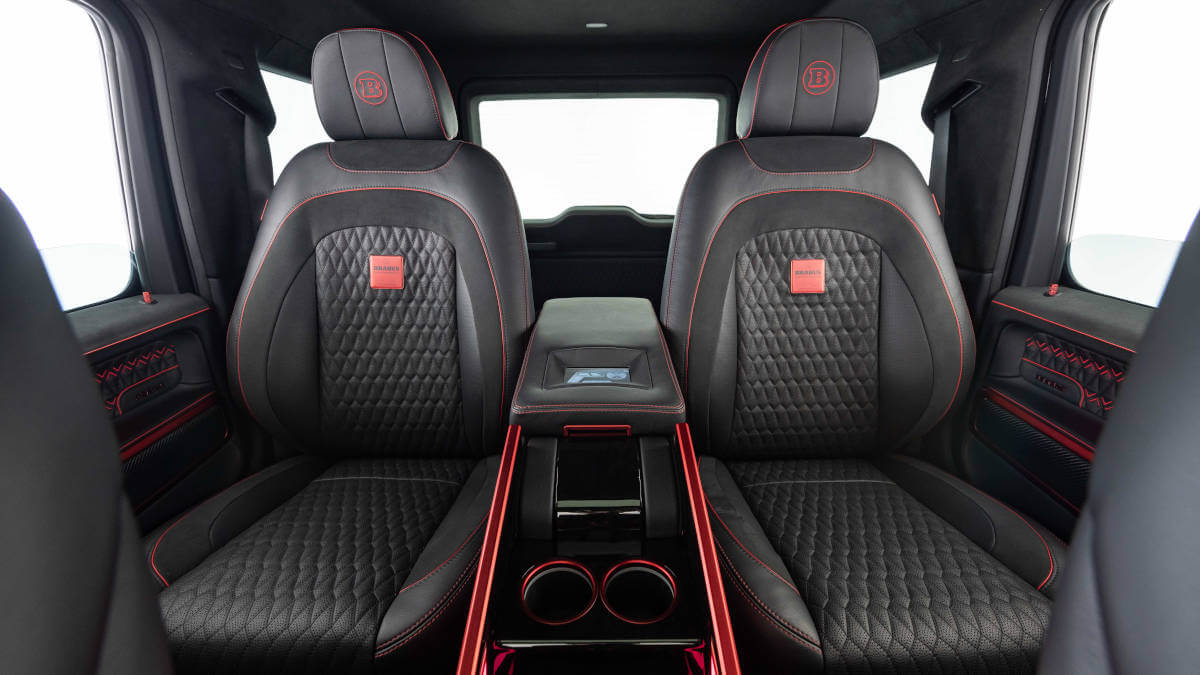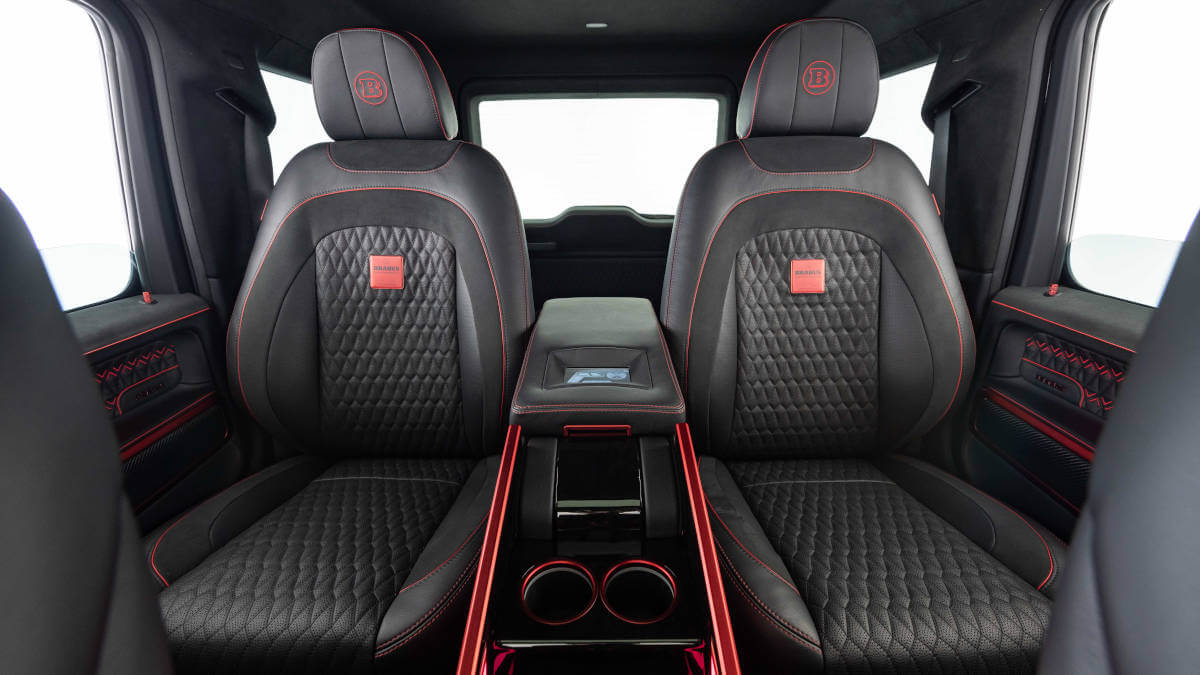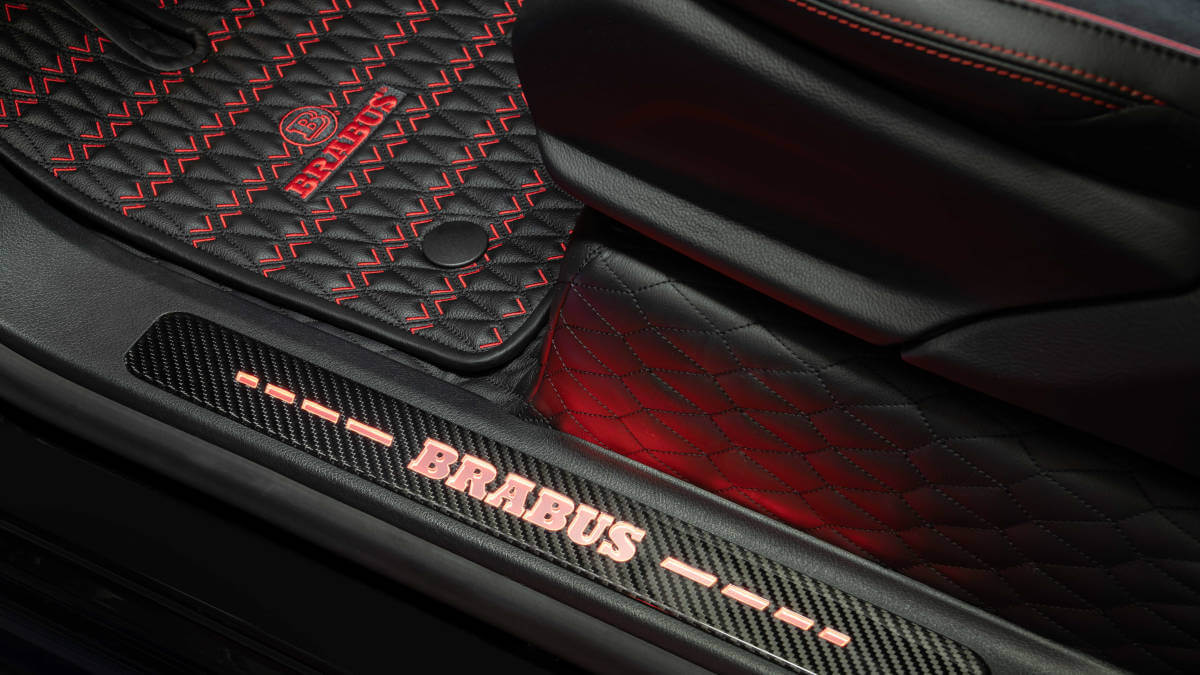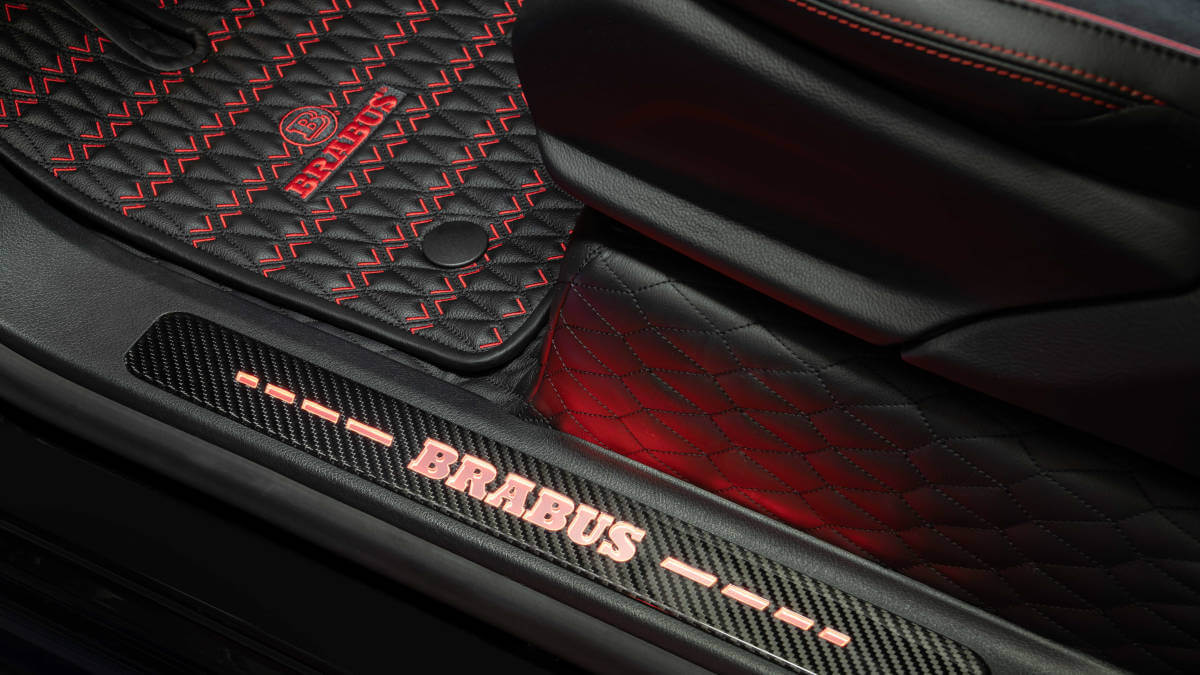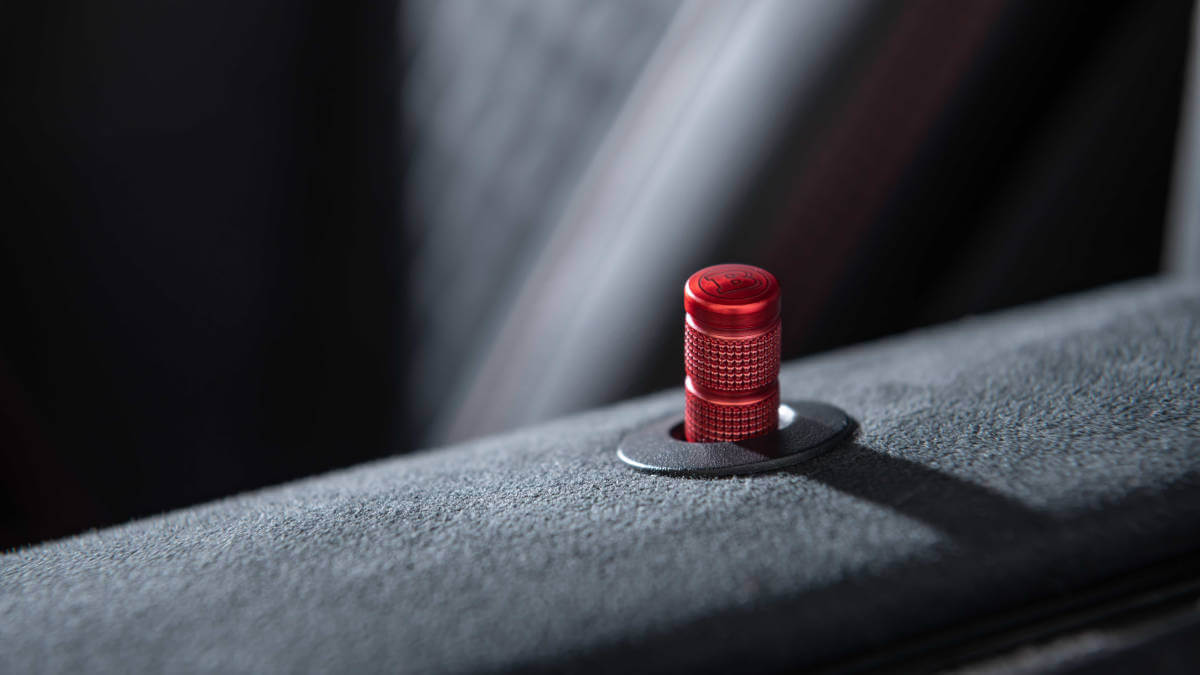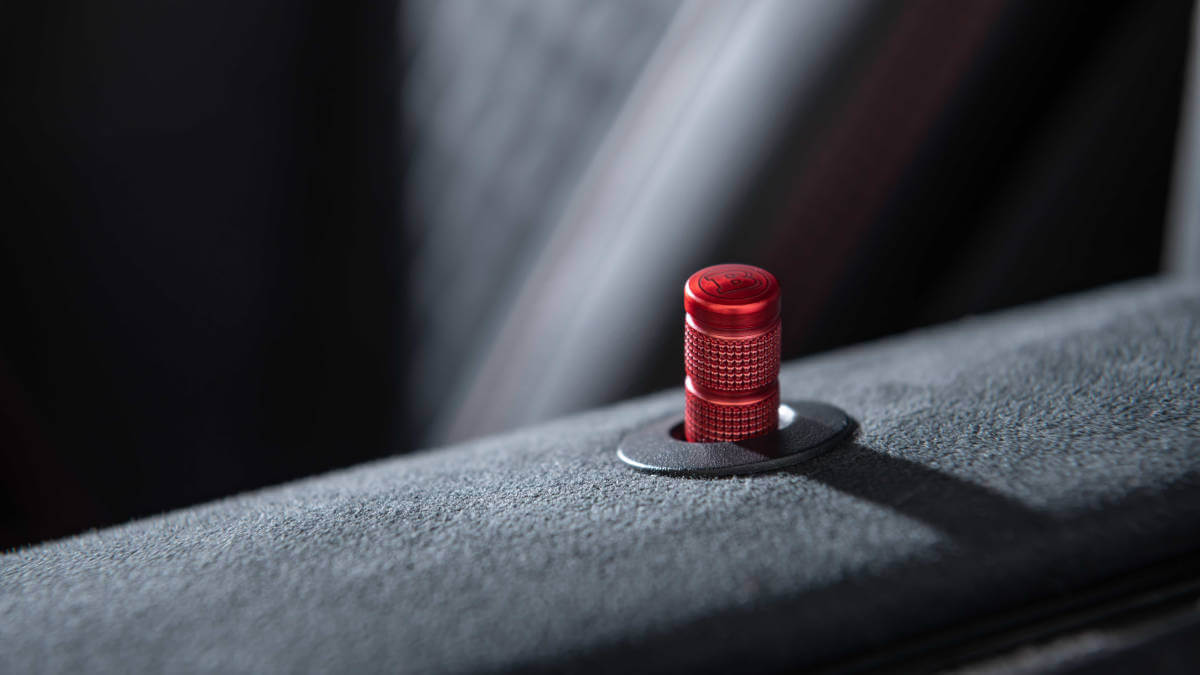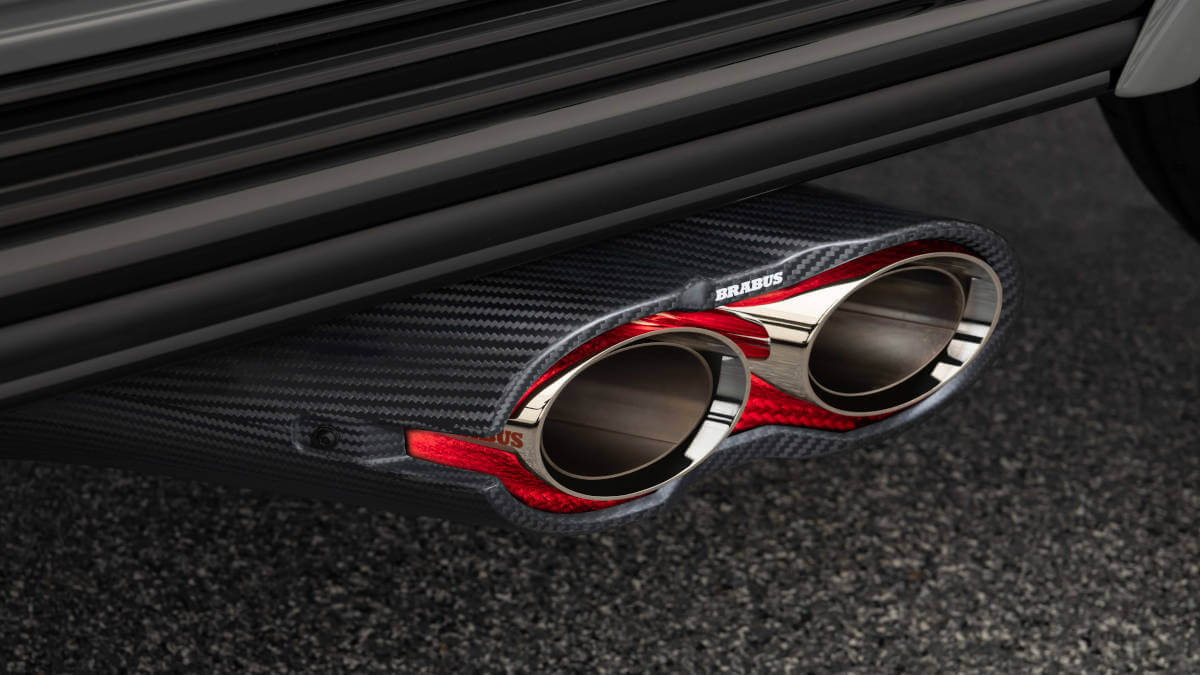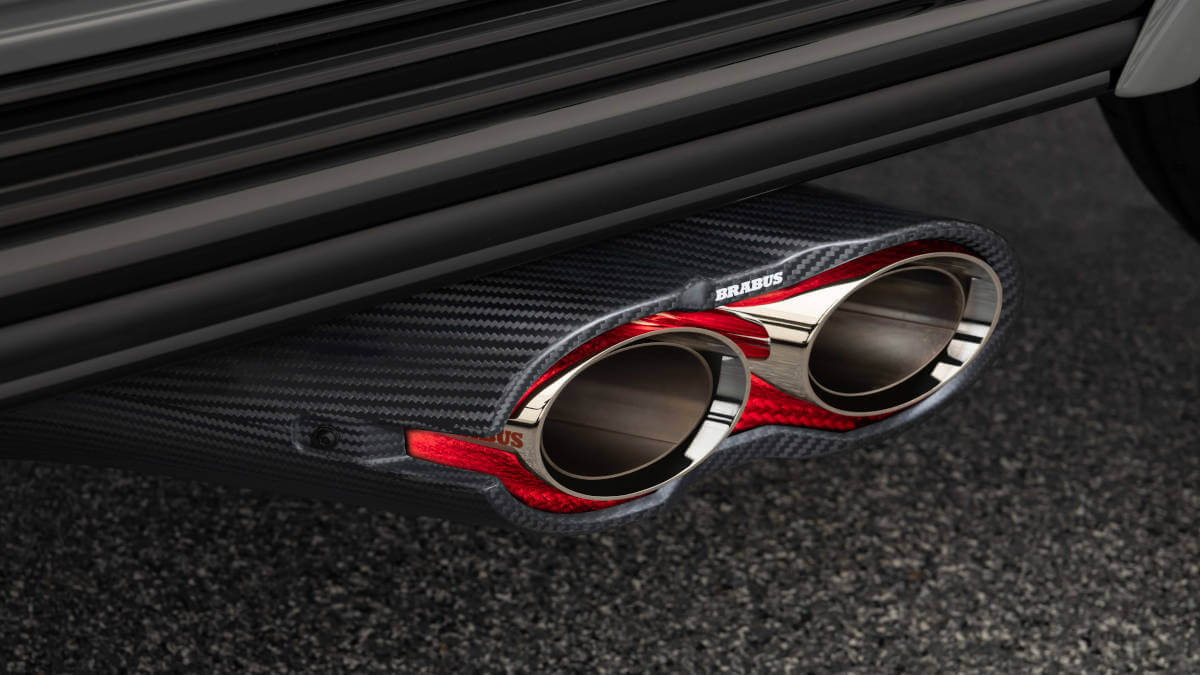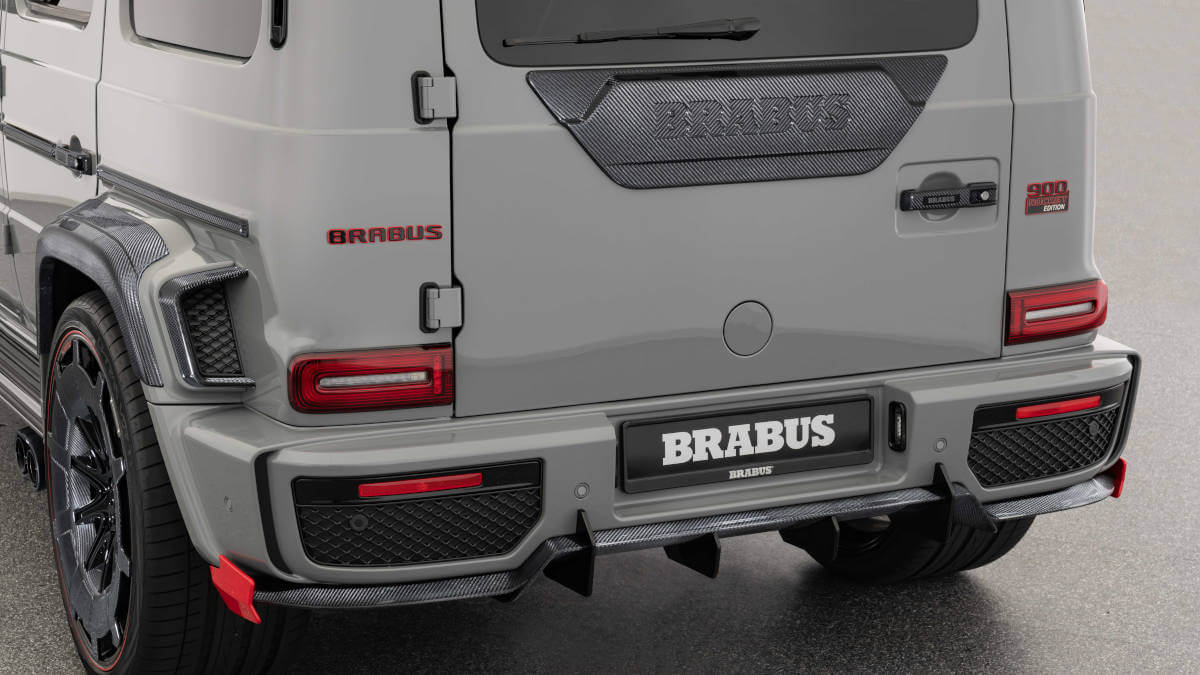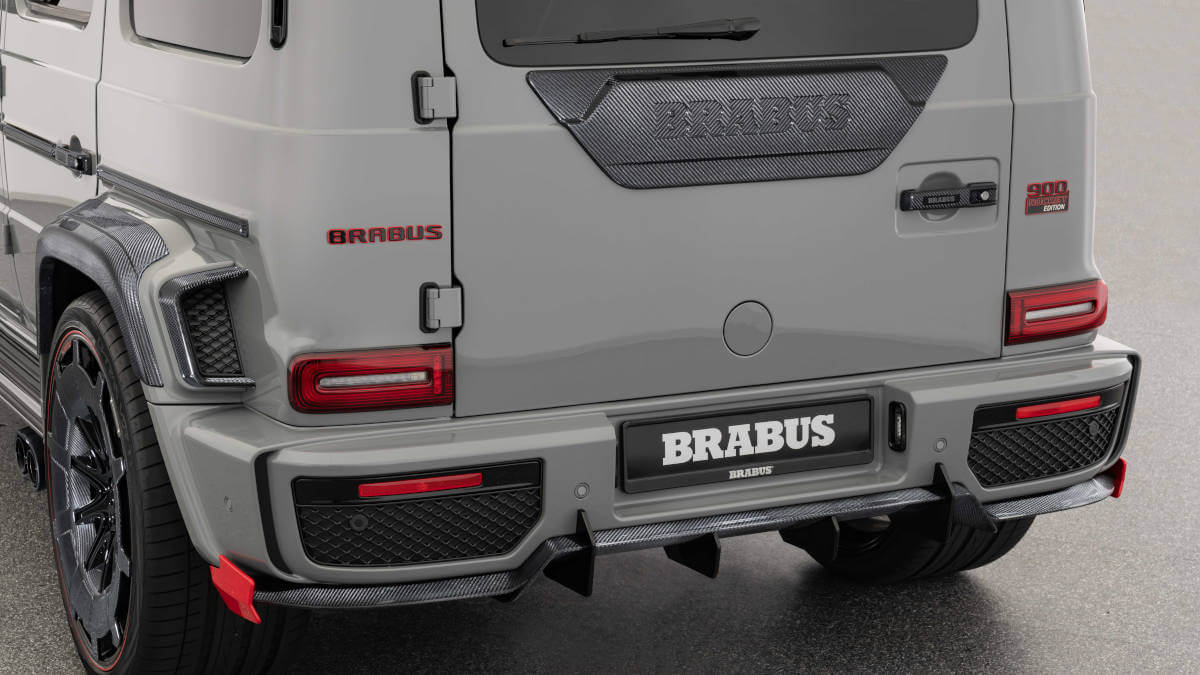 High-quality interior in leather and carbon
An interior in a class of its own is created for the 900 Rocket Edition in the company's own upholstery shop. The black leather on the seats, dashboard, door panels, center tunnel and footwell features diamond stitching with millimeter precision. Decorative stitching is available in contrasting colors on request. The black-painted car also shows the option of having all metal parts glazed in color. High-gloss exposed carbon trim, aluminium door tiller and pedals as well as fold-out tables for the individual rear seats round out the package. Brabus is limiting the 900 Rocket Edition to just 25 units. The base price in Germany is € 571,270.21 (incl. VAT).

Images: Brabus