Automotive
Bentley Continental GT Number 9 Edition
This year, the traditional British brand Bentley celebrates its 100th anniversary. Exactly on June 10, 1919 Walter Owen Bentley founded the company with the aim "to build a fast car, a good car, the best in its class". A claim that the brand is still linked to today.

To mark the anniversary, Bentley once again remembers its tradition and presents a strictly limited special edition of its successful model Continental GT at the Geneva International Motor Show. Only 100 copies will be handcrafted by the specialists of the in-house customization department Mulliner in Crewe. At the same time, this jubilee edition takes on the looks of what is probably the most famous representative of the motorsport history of the British brand, the so-called Blower. More specifically, an outstanding specimen of this 4½-liter Bentley, a supercharged engine from the late 20s and early 30s of the last century, and its driver. Sir Henry Ralph Stanley 'Tim' Birkin was one of the famous Bentley Boys who made a splash with their racing successes. The car with the white '9' in the grille was raced by Sir Tim, as Birkin was briefly called, at the 24 Hours of Le Mans in 1930. Analogous to the famous example the Number 9 Edition of the Continental GT also shows the '9' in the typical grille and also carries a similar finish in a dark green paint tone, 'Viridian Green'. Alternatively, 'Beluga Black' is also available. Special 22-inch 'Mulliner Driving Specification' alloy wheels in green or black as well as the Black Line finish without exterior chrome elements round off the features of this anniversary edition, which also uses a discreet carbon bodykit with sporty accents. Gold colored badges with the 9 and an indicated British flag identify the special edition.

When choosing the interior fittings, the buyer also has only two alternatives, analogous to the outer appearance of the Continental GT, namely green or black leather, which receives a special gloss finish from Mulliner. The headrests and door panels are – like the door panels of the 1930s Blower – provided with embossed 'B' emblems. In addition, the anniversary Bentley has a noble combination of black piano lacquer and aluminium in an 'engine spin' finish on the dashboard and center console. This type of processing of aluminium was very popular in the 1920s, both in racing and in aviation, as it reduced the glare of this material. An exclusive watch, developed by Mulliner in collaboration with British Jaeger, incorporates the design of the Blower Bentley's instruments and is made in the same traditional way as the classic displays.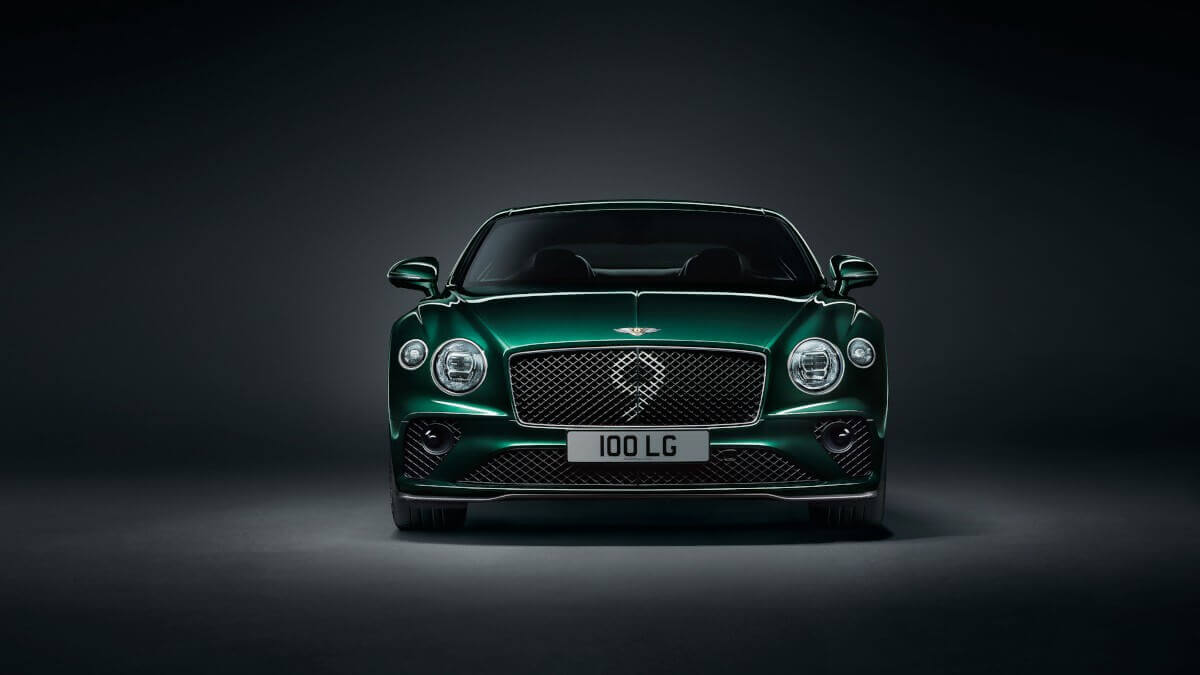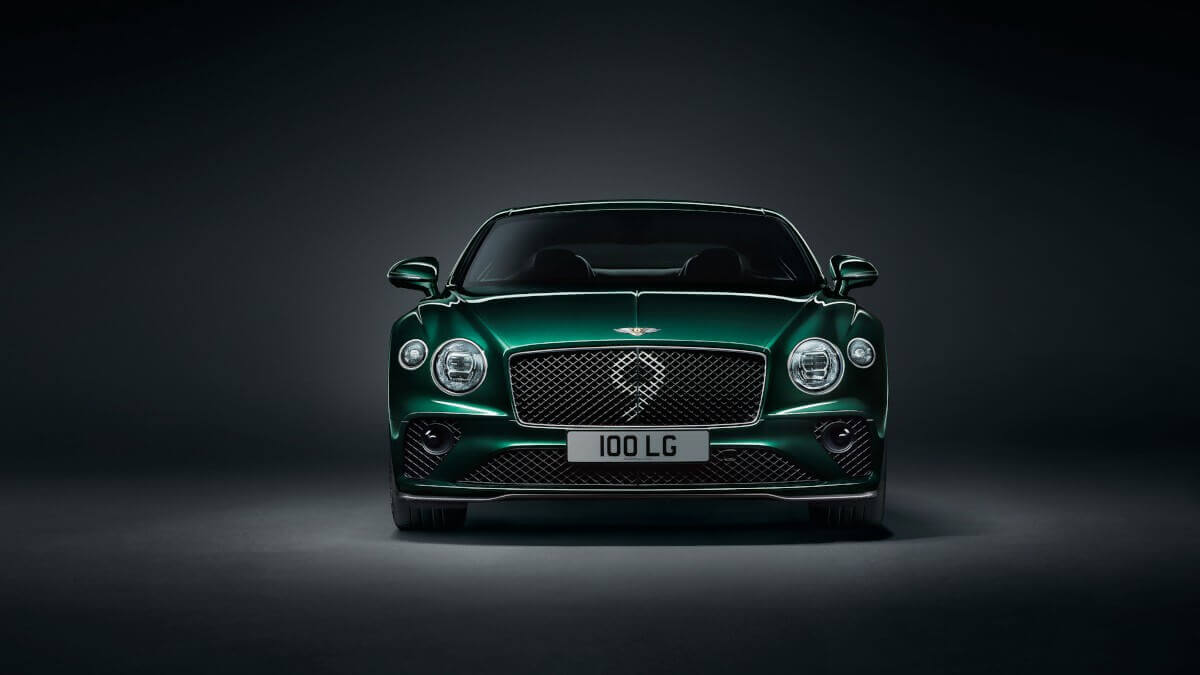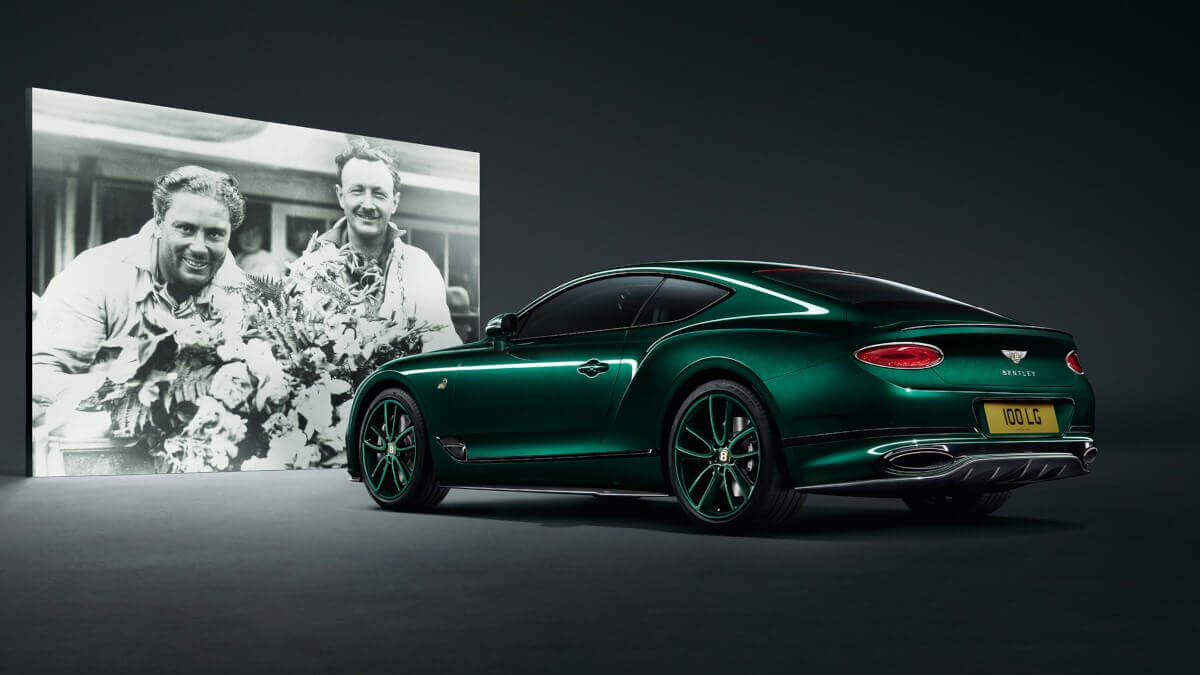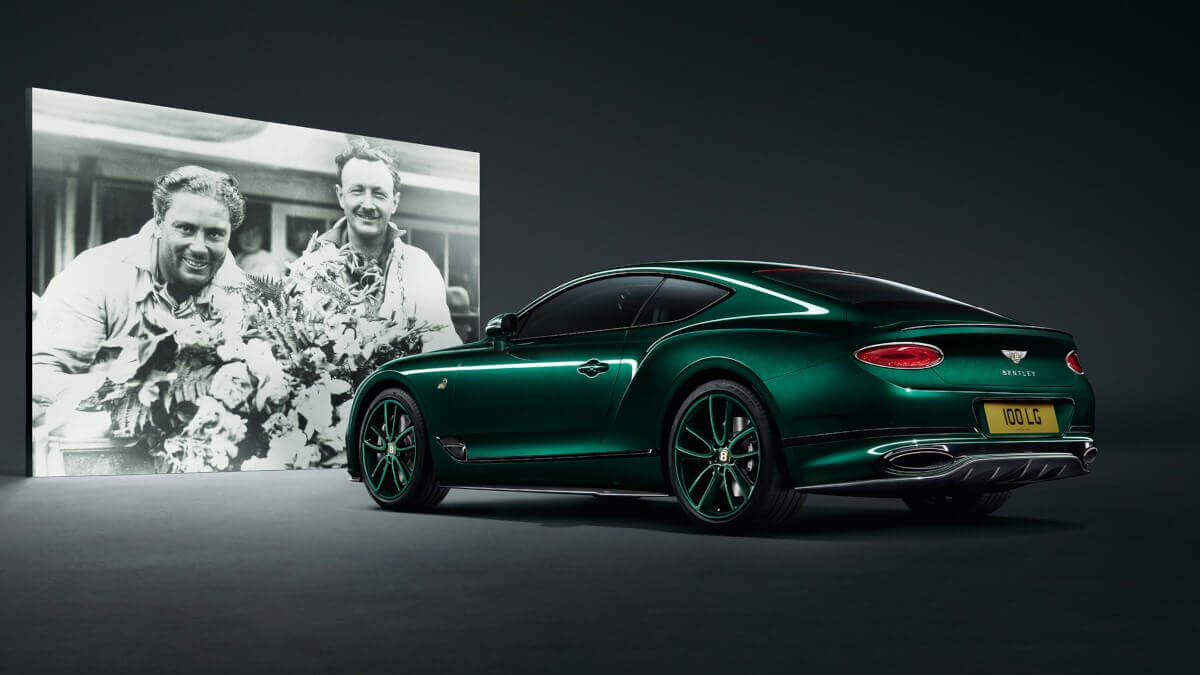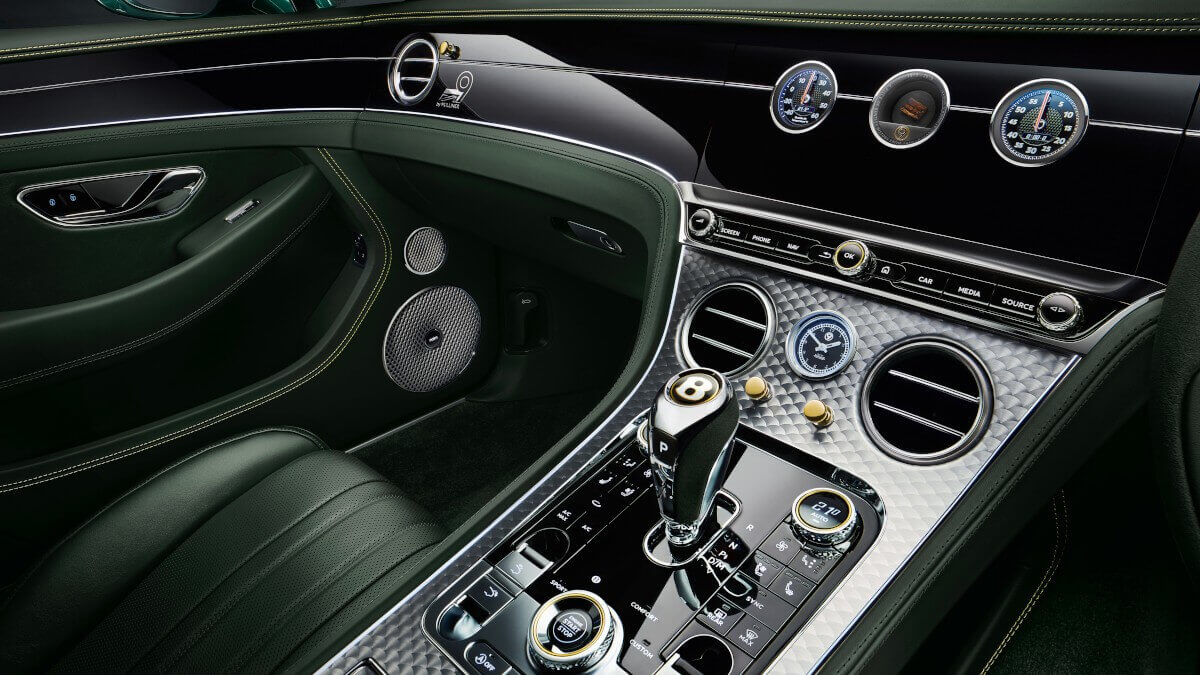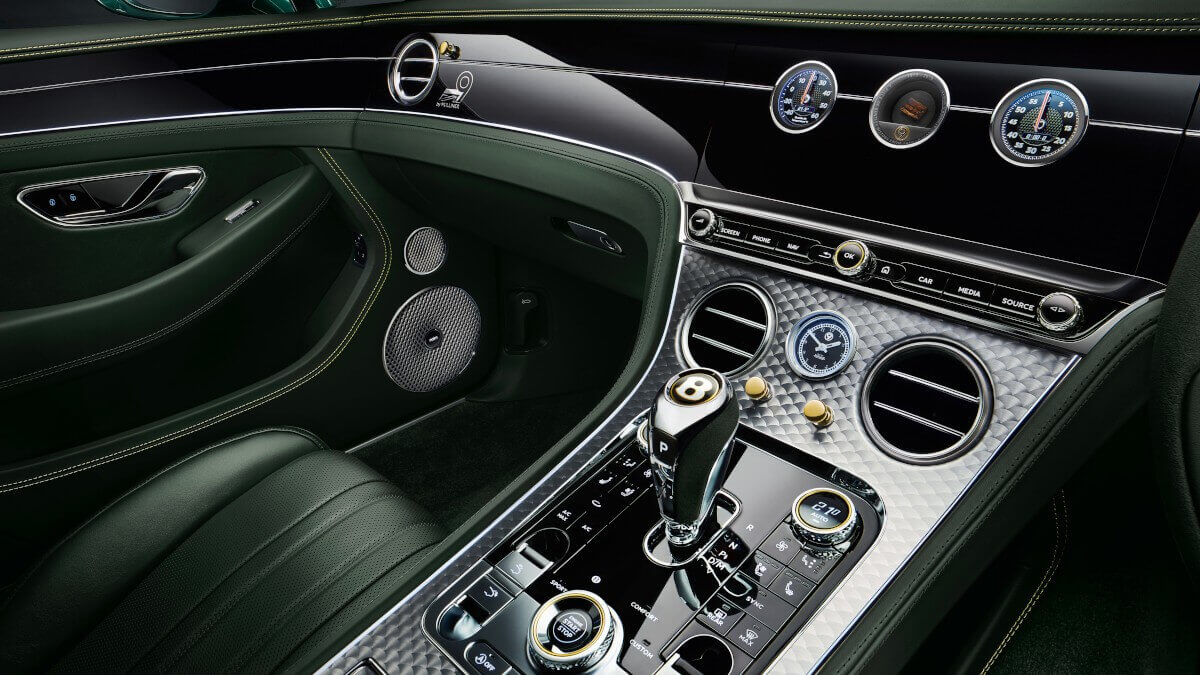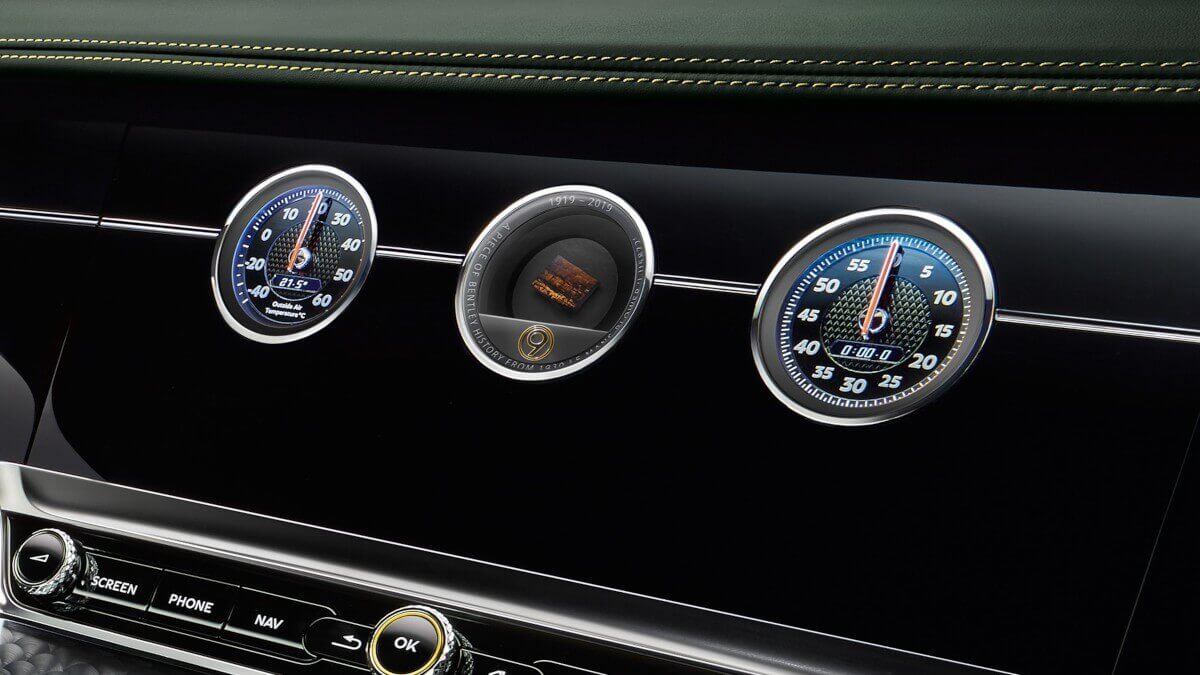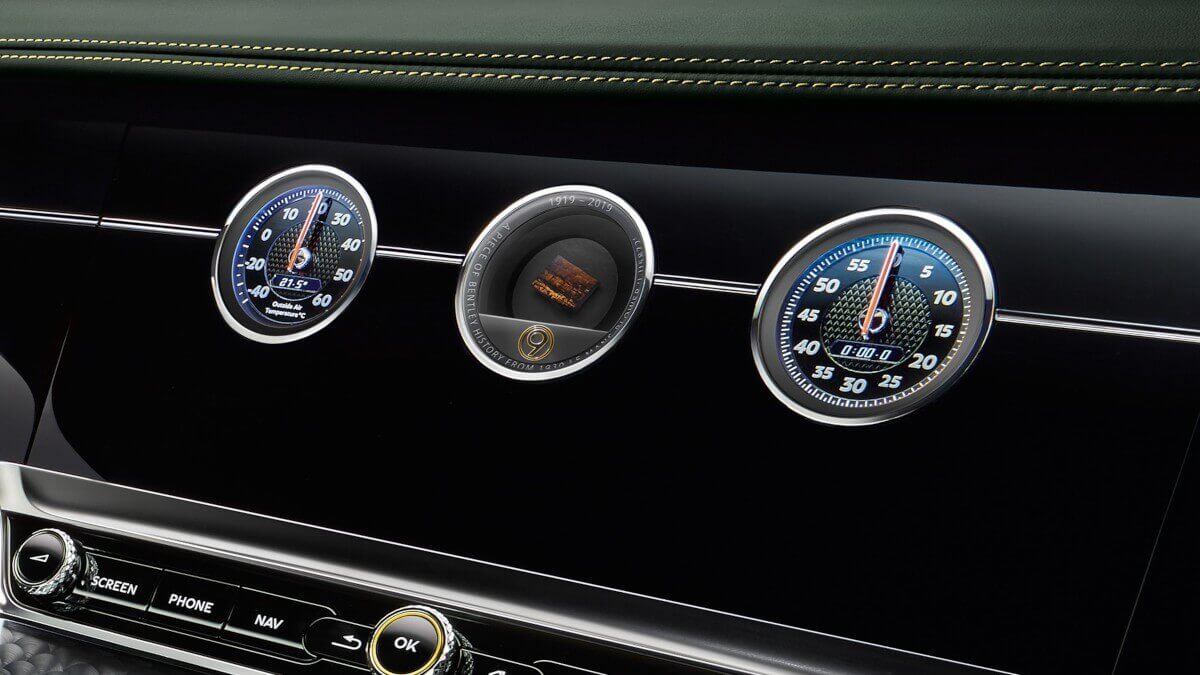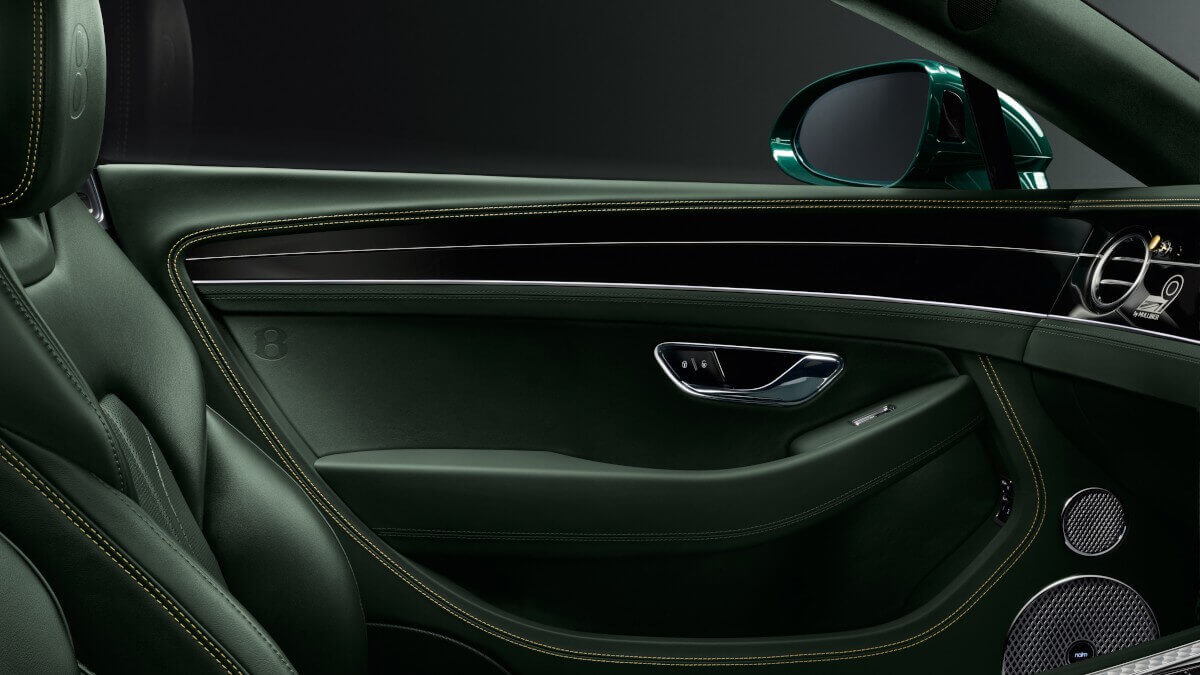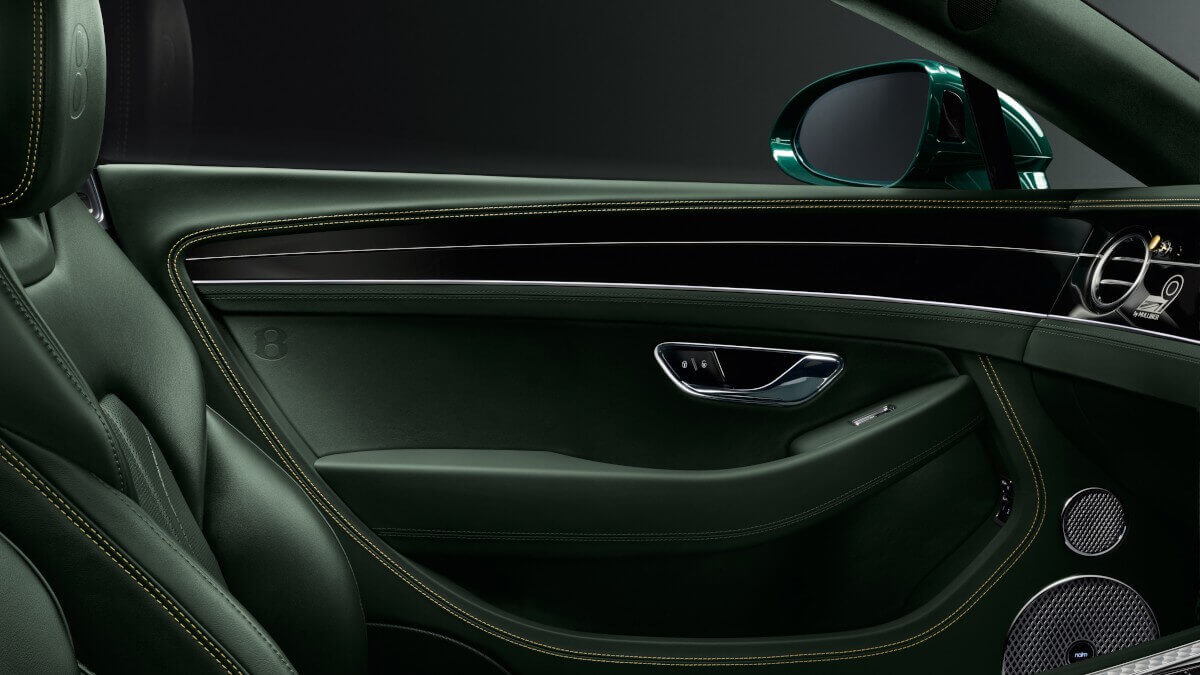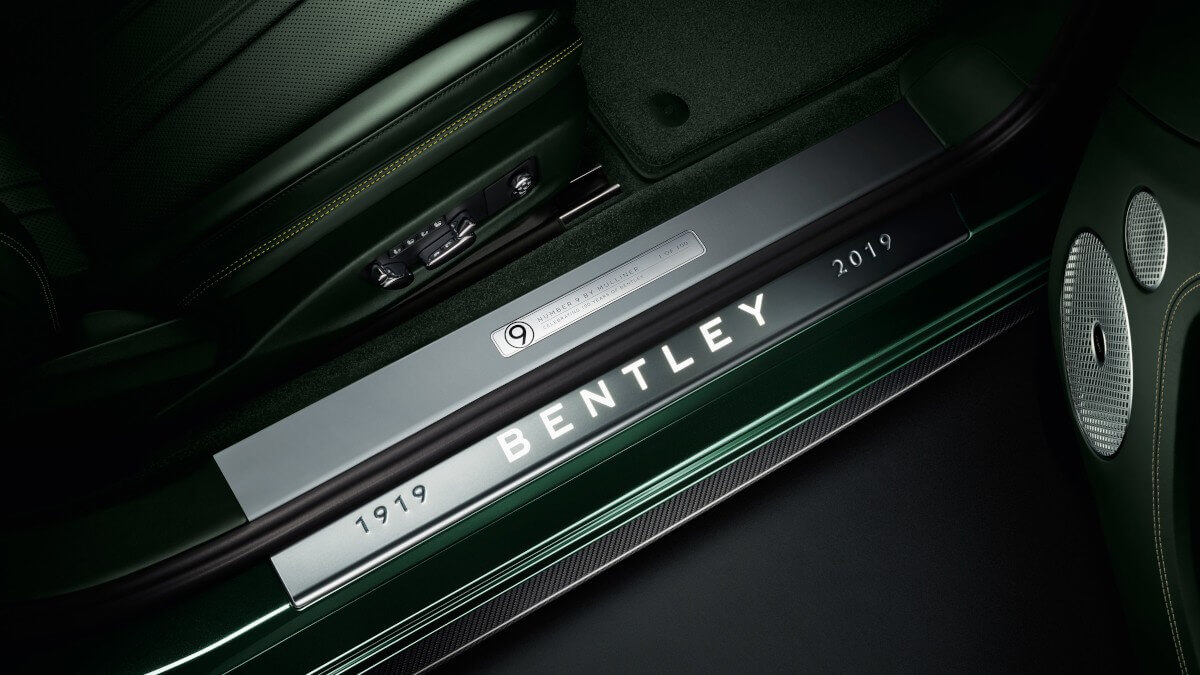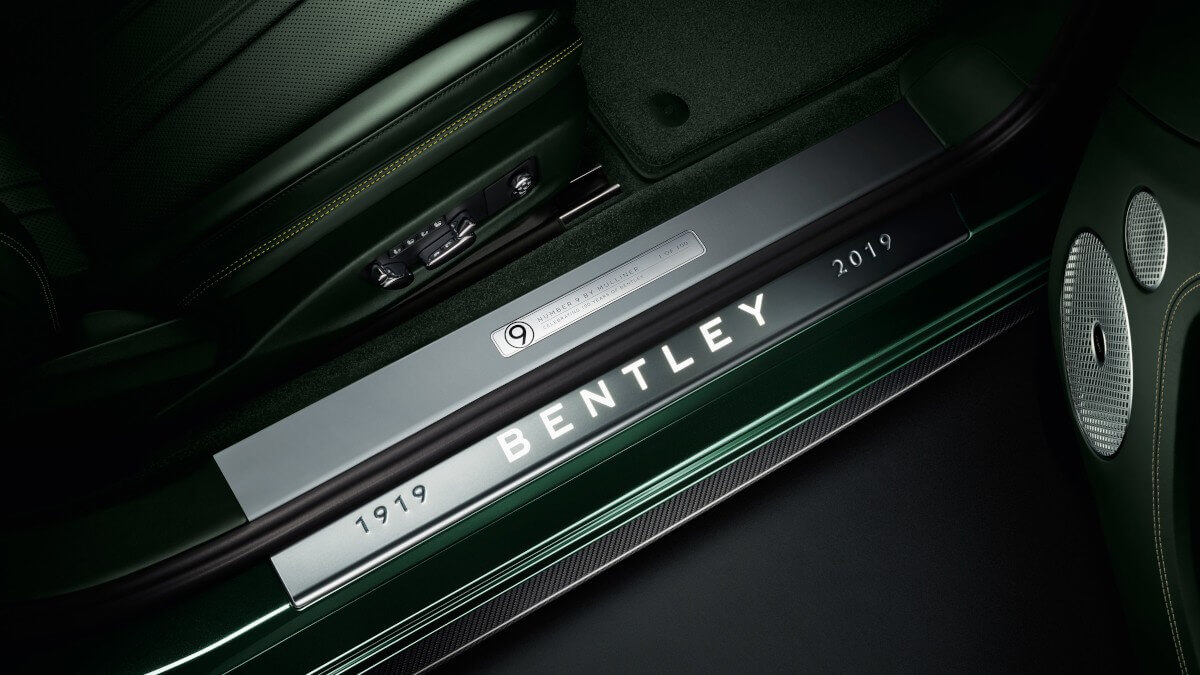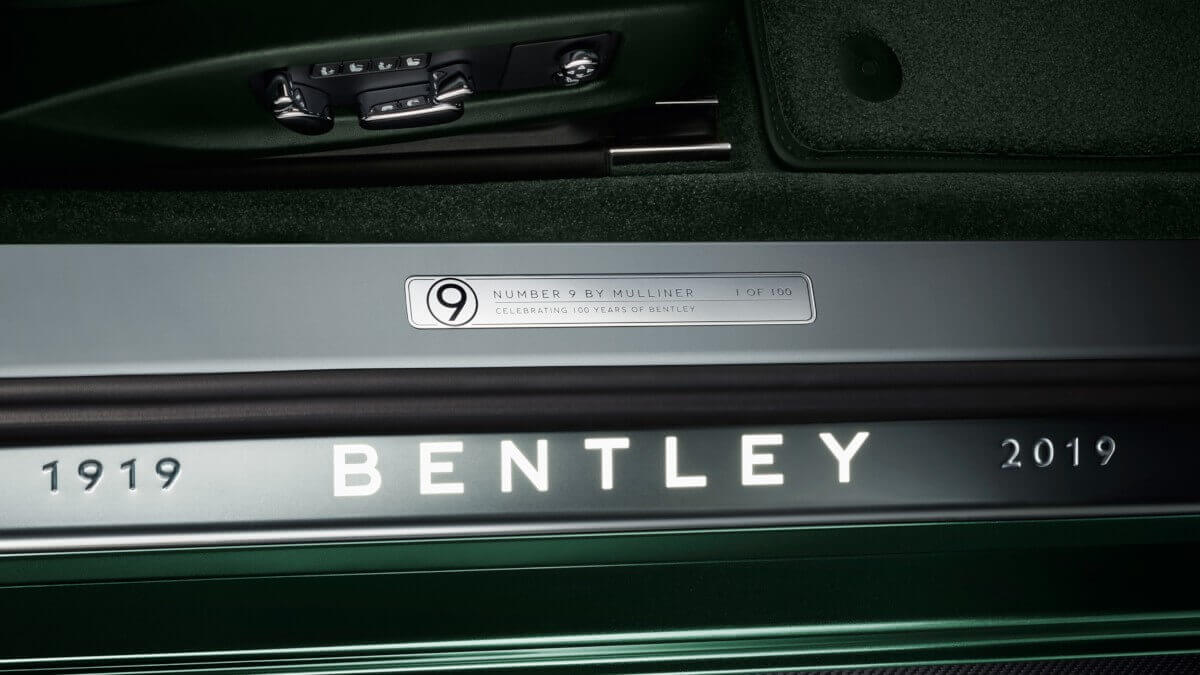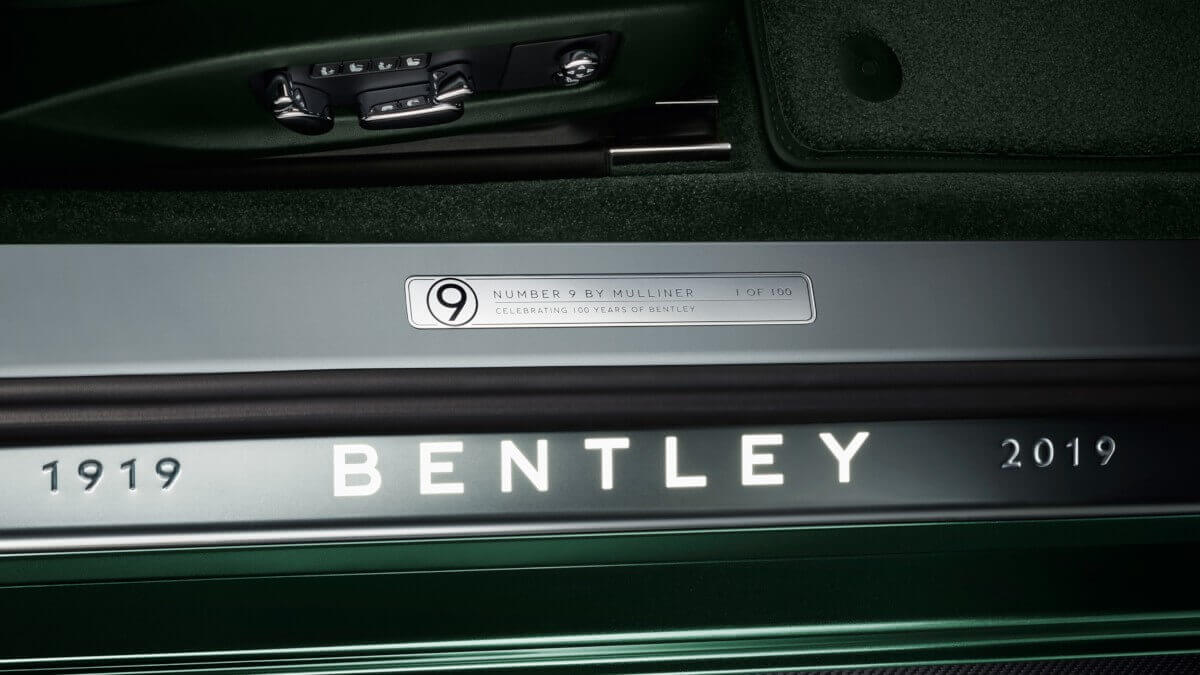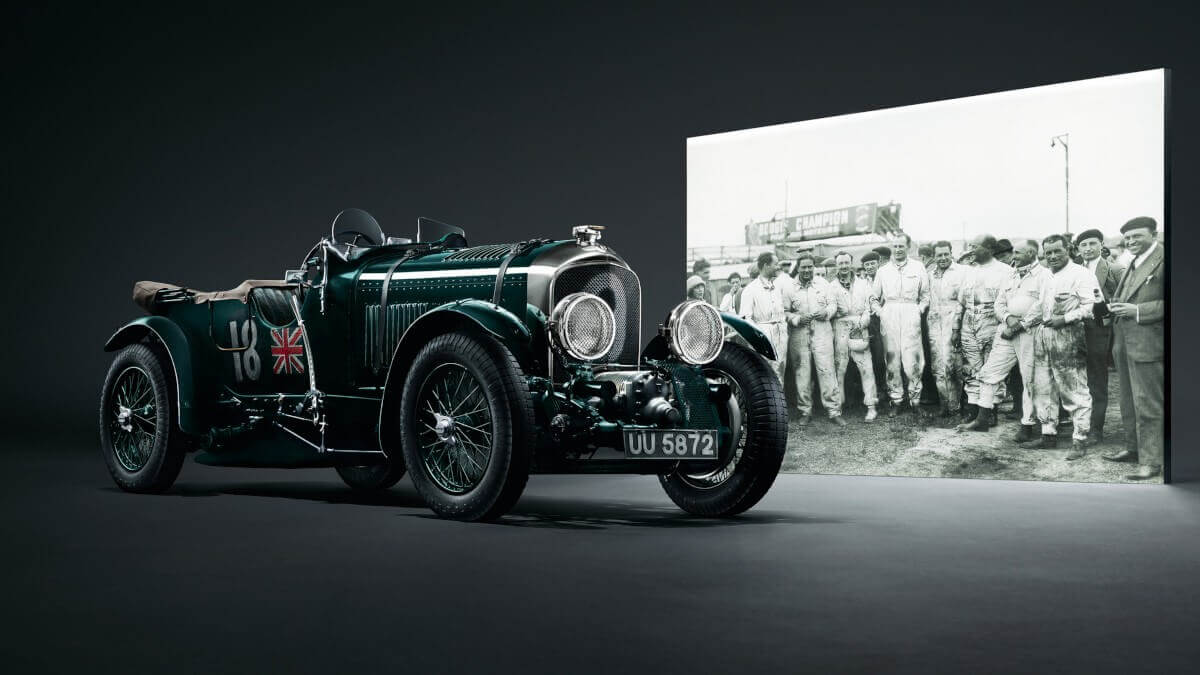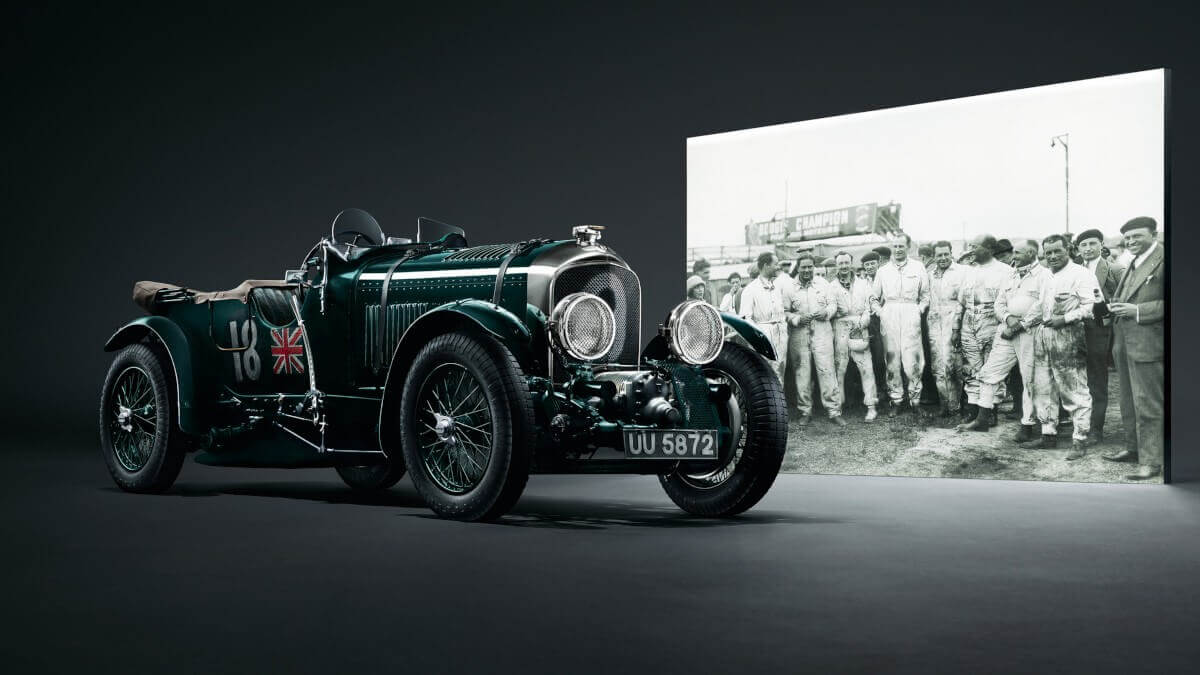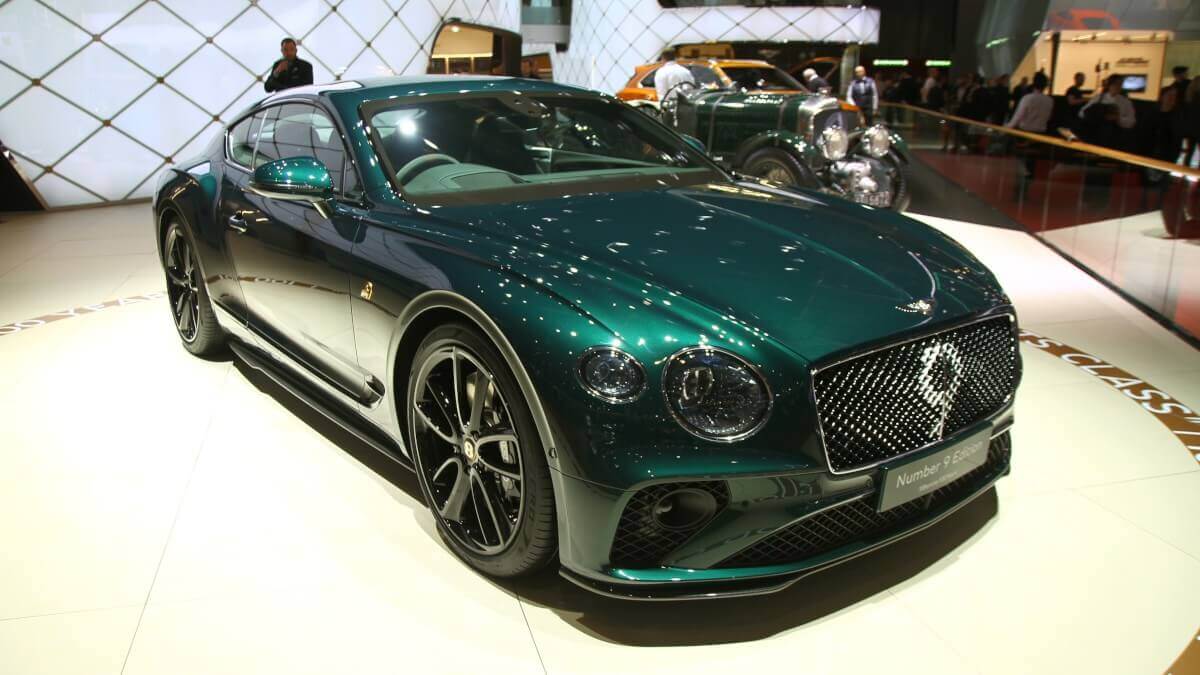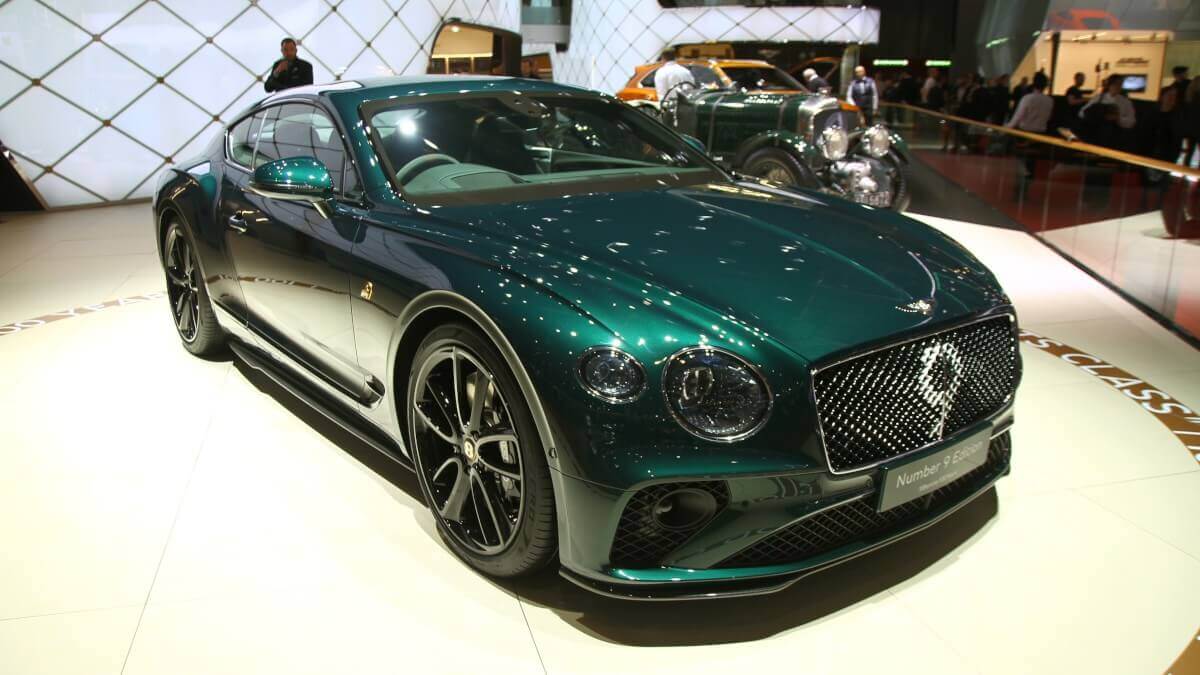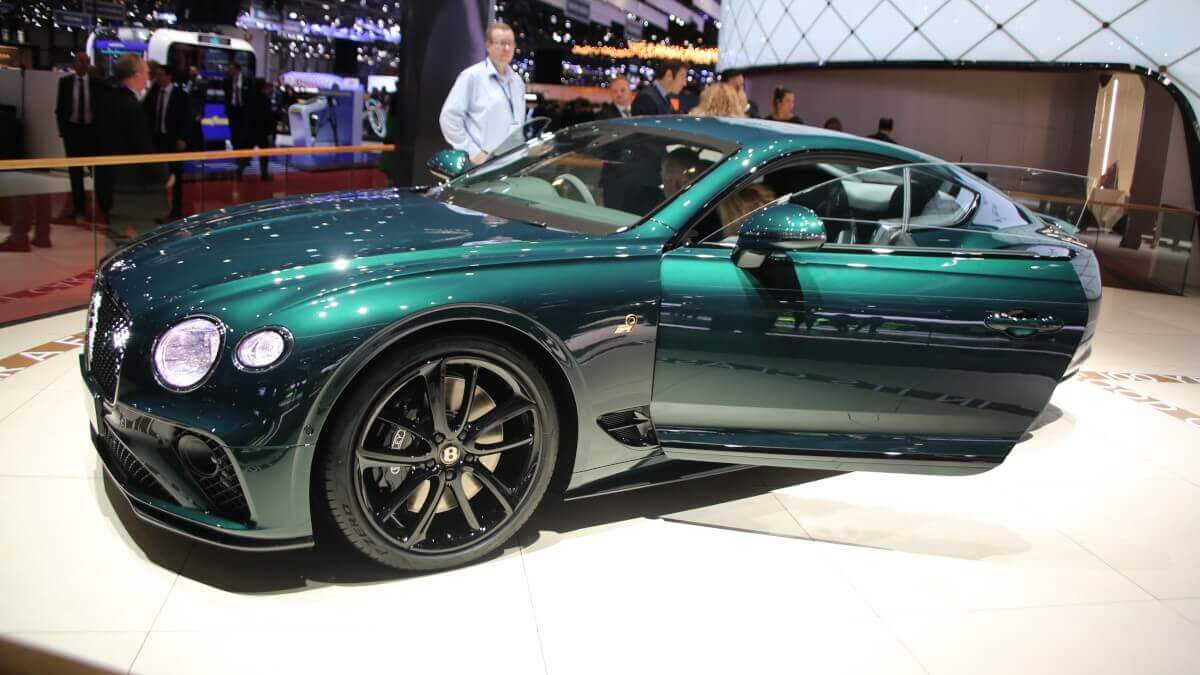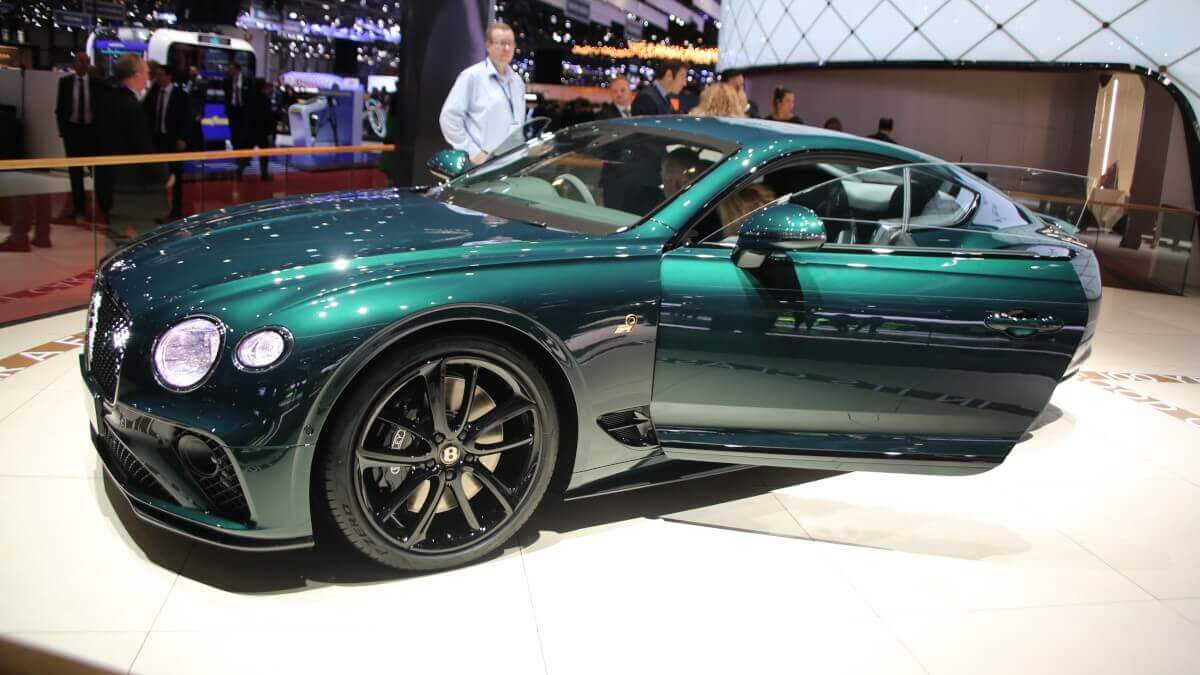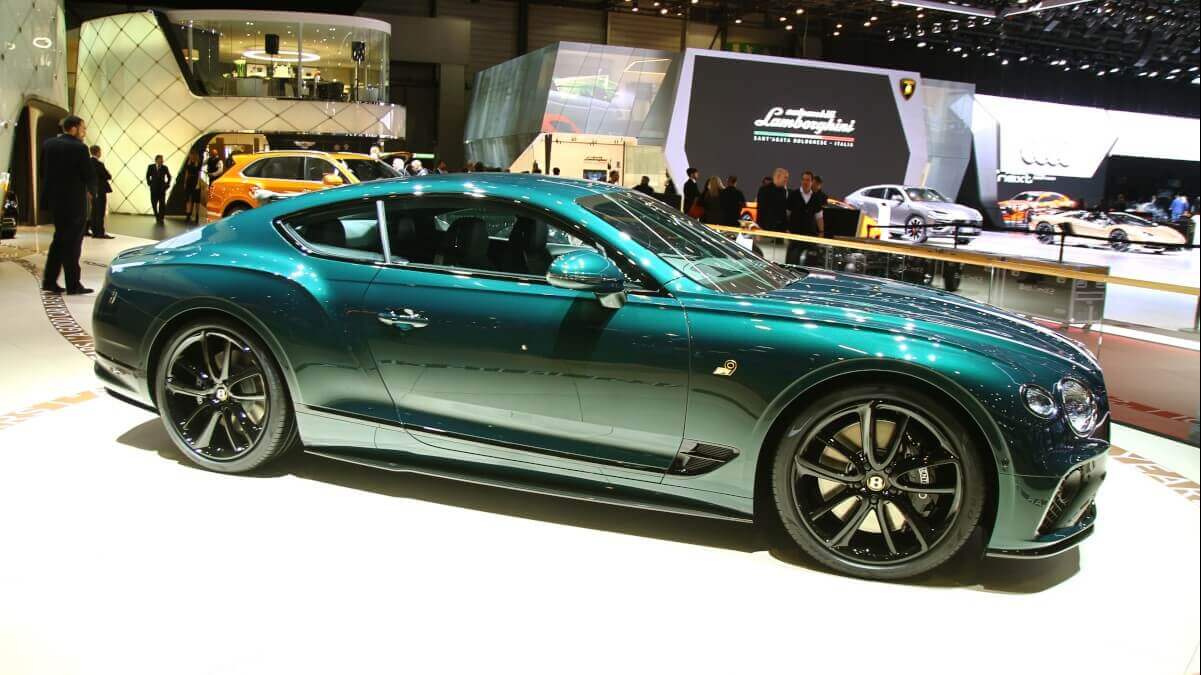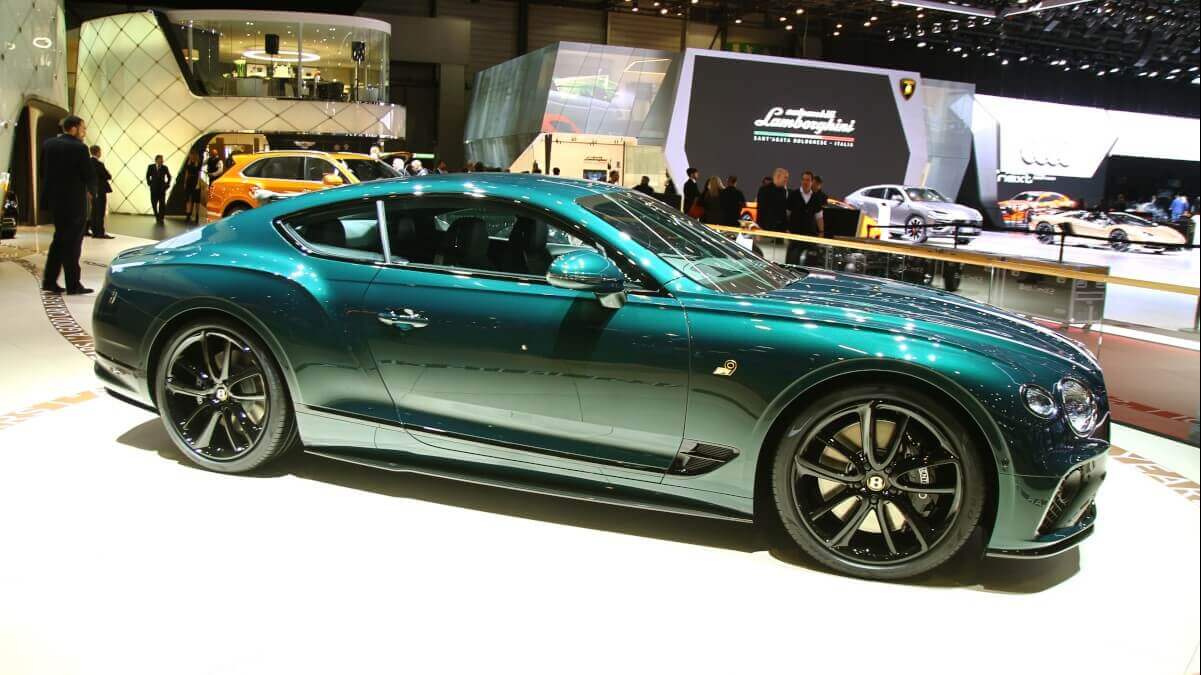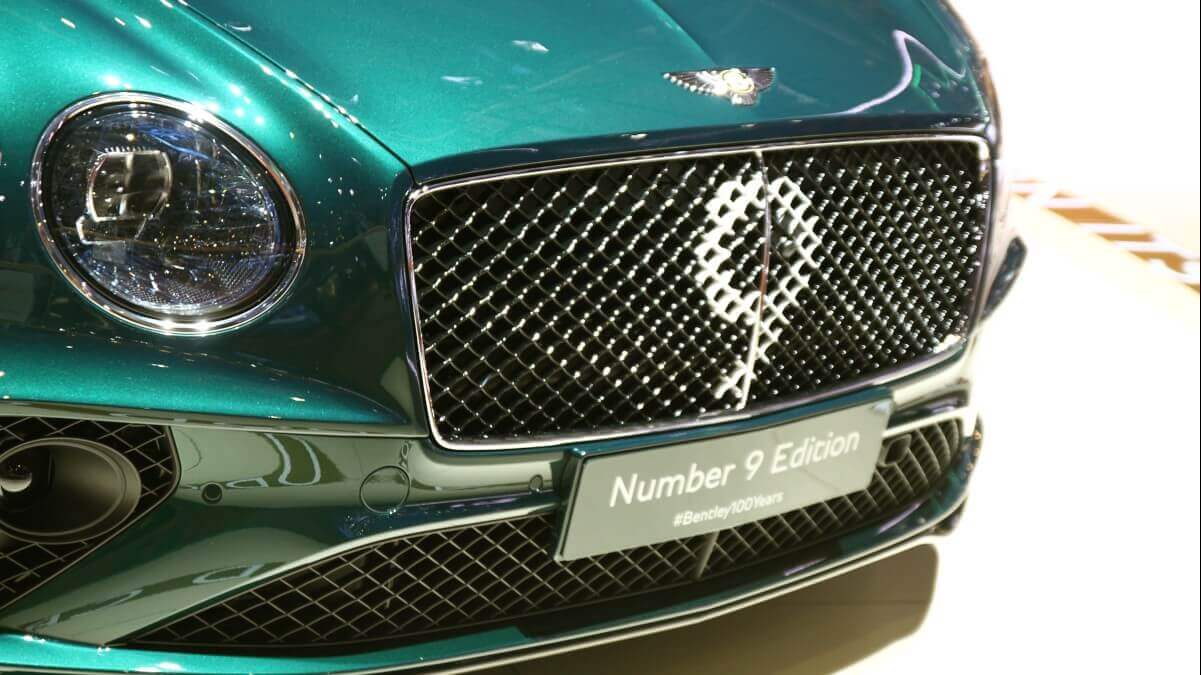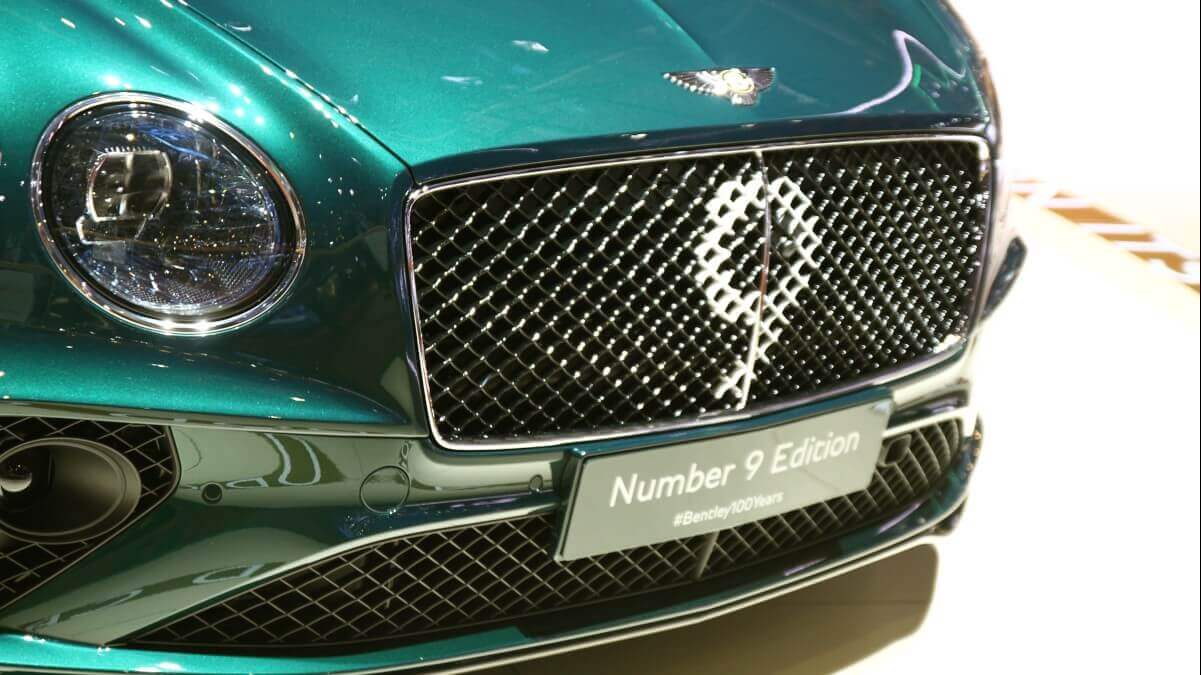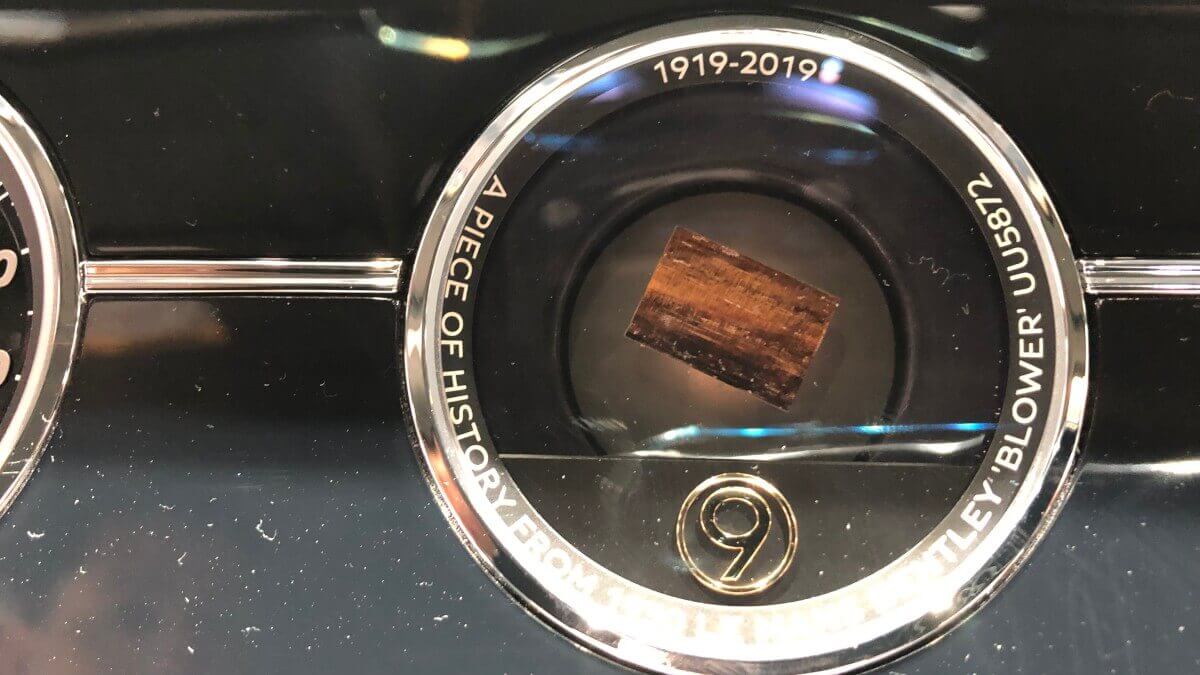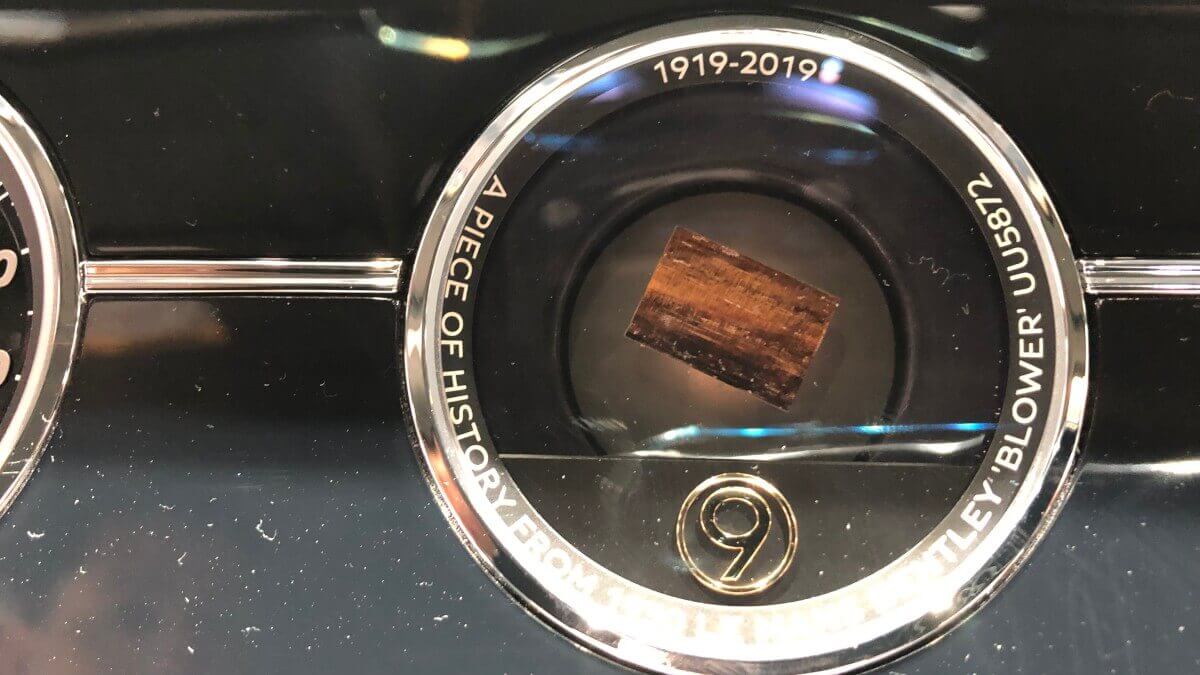 The attentive viewer finds a special and very loving detail in the rotating central instrument unit above the center console of the Bentley Continental GT, which normally houses three analogue round instruments. In the special edition, the middle one is replaced by a small wooden element presented behind glass, which was taken from the seat of the racing car in the course of the elaborate restoration of the original vehicle by Sir Tim. Each individual copy of the special edition contains its personal piece from the history of the brand.

While Sir Tim Birkin has provided a significant increase of the power and performance of his 4½-liter Bentley with the 'Blower', a supercharger, the new anniversary model dispenses with such a modification. However, the Continental GT as a basis shouldn't be suspected of underpowering, but its 6-liter W12 engine ensures maximum power of 635 hp and a topspeed of 207 mph. Values that the legendary Bentley Boys couldn't even dream about.

Like every Bentley produced in the modelyear 2019, the Number 9 Edition also has special design features both inside and out of the vehicle that reflect the special date. So the traditional logos with the winged 'B' on the bonnet, trunk and rims show a specially created ring in Centenary Gold this year. On the hoods you will also find the inscription '1919 to 2019'. As soon as the doors are opened, the winged 'B' illuminates the floor next to the vehicle. Elegant embossments with the year of founding and the anniversary year decorate the aluminium door sill plates. Golden accents are also found on various switches, the gear selector lever of the automatic transmission and the logo on the key of each vehicle from the anniversary modelyear.

Images: Bentley, Kay Andresen, Oliver Kühlein, Matthias Kierse