Automotive
Allard JR Continuation Series
Allard Sports Cars launches a Continuation Series of the 1953 JR race car. These are the brand's first new cars in over 60 years.
After more than 60 years, the British sports car brand Allard returns. Sydney Allard founded it in 1946 in the London borough of Clapham, but had to close its doors twenty years later when the market for individual sports cars based on mass production technology collapsed. Sydney Allard died the same night that a fire destroyed the factory buildings. After several unsuccessful attempts to revive the brand, Allard Motor Company, led by Sydney's son Alan and his grandsons Lloyd and Gavin Allard, is now returning with a Continuation Series of the 1953 Allard JR racing car. Two examples of this lightweight two-seater with Cadillac engine competed in the 24 Hours of Le Mans in 1953, but failed to finish due to technical defects. It was Allard's last factory entry at Le Mans. In total, only seven units of the JR were built until 1955.
First car of the Continuation Series
Now the chassis number 3408, i.e. the eigth Allard JR, was built from correct materials using old photos, construction plans, spare parts and molds. This car corresponds exactly to the 1953 specifications. At that time the intention was to continue the success of the J2 and J2X. In the end this didn't succeed. Now the re-released series is to compete in historic motorsport to make the name Allard better known again. For this purpose the newly rebuilt vehicles will receive HTP documents on request. Allard uses a Cadillac V8 engine with 300 hp from 5.4 liters displacement, modified according to correct specifications, which is available with a three- or four-speed transmission on the rear axle. Number 3408 received the optional four-speed manual transmission. The final axle ratio can be changed depending on the race track and event.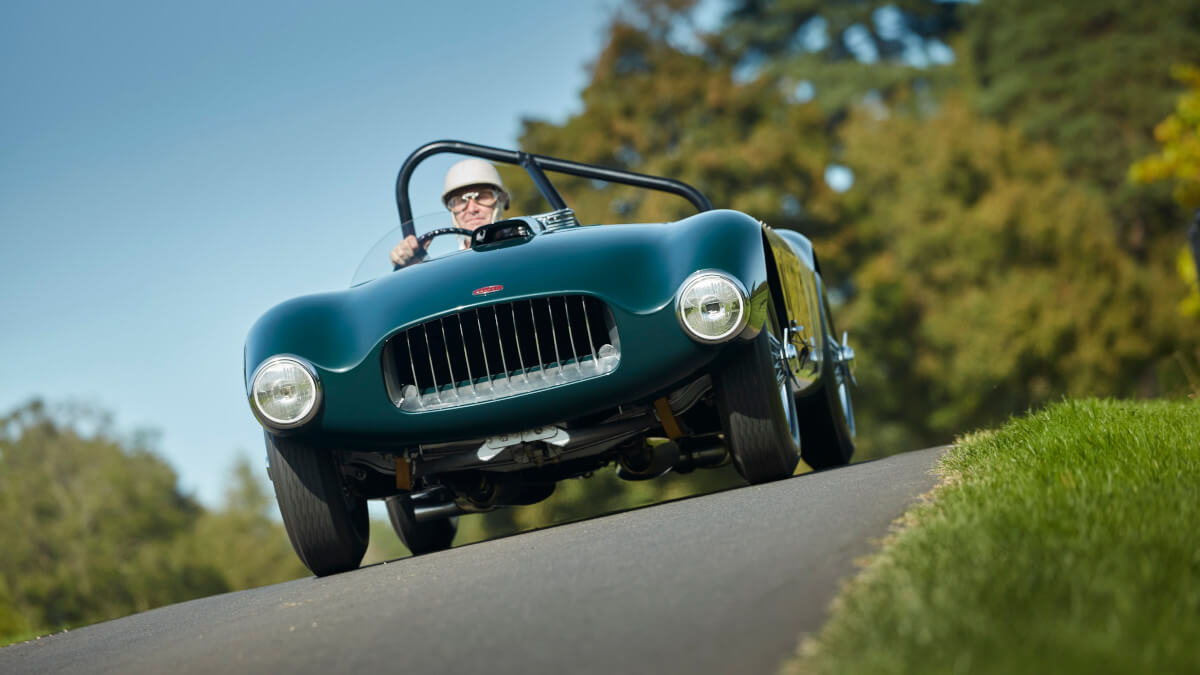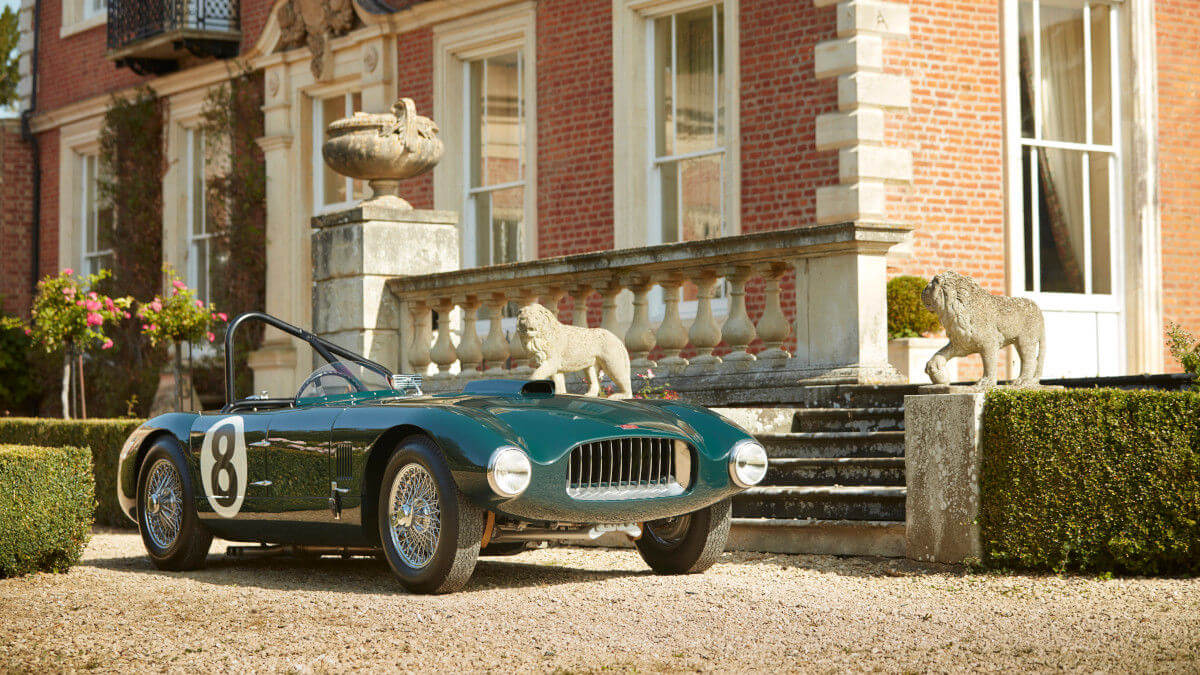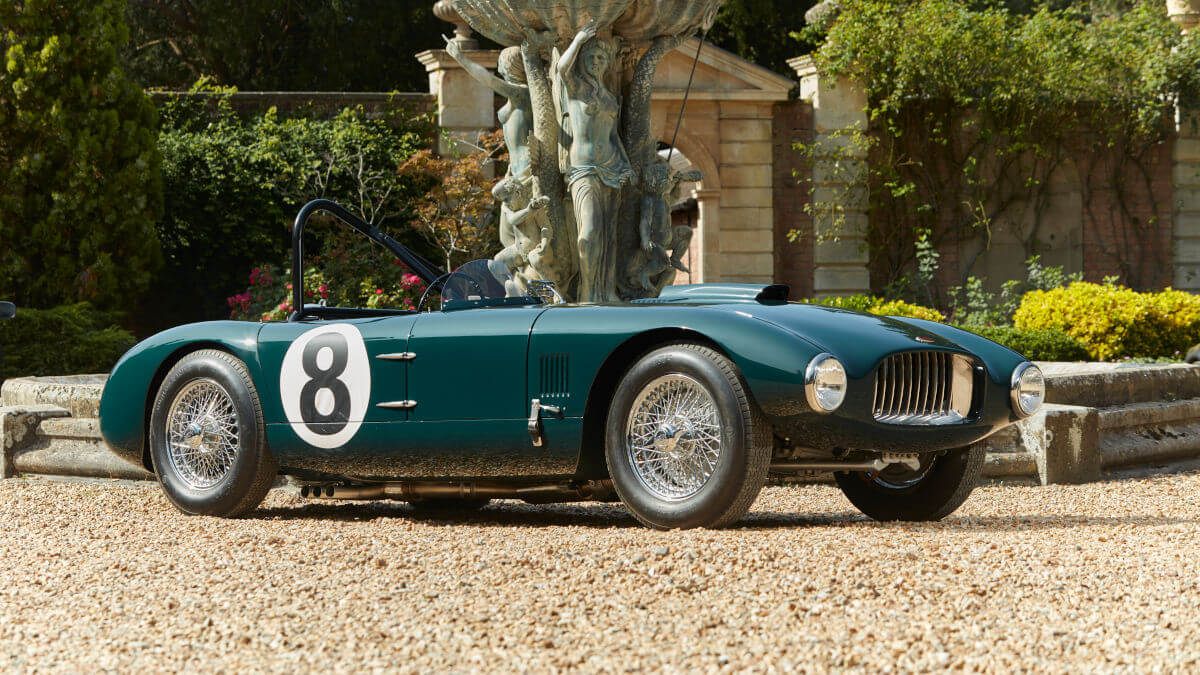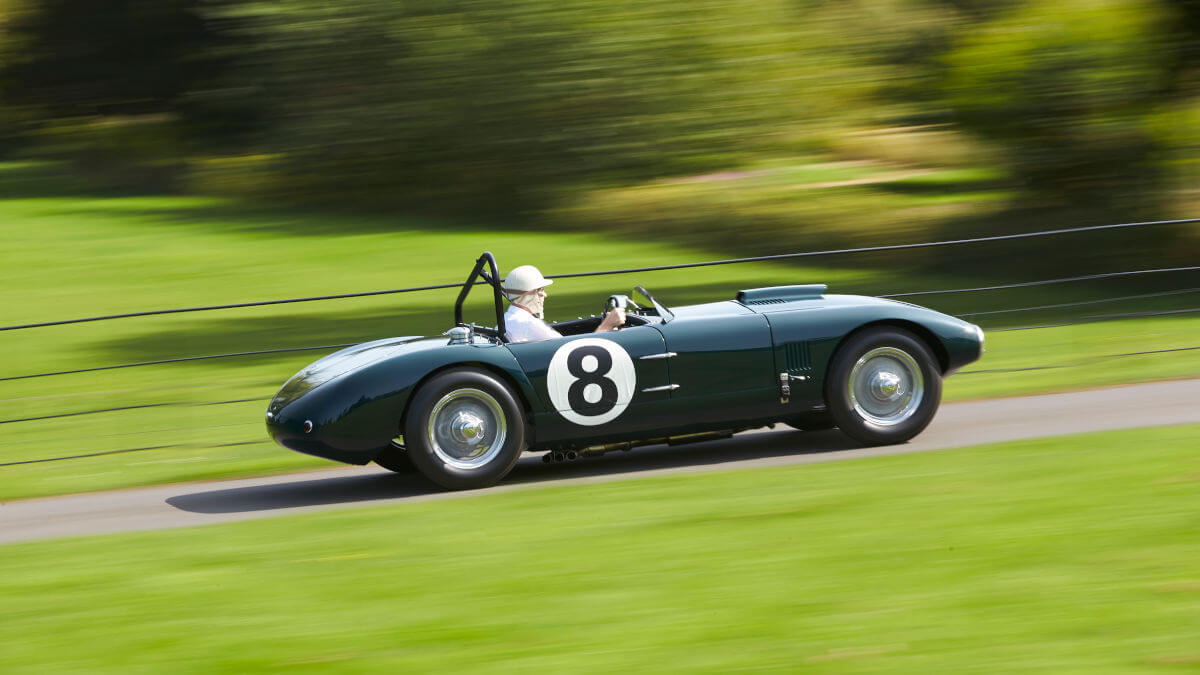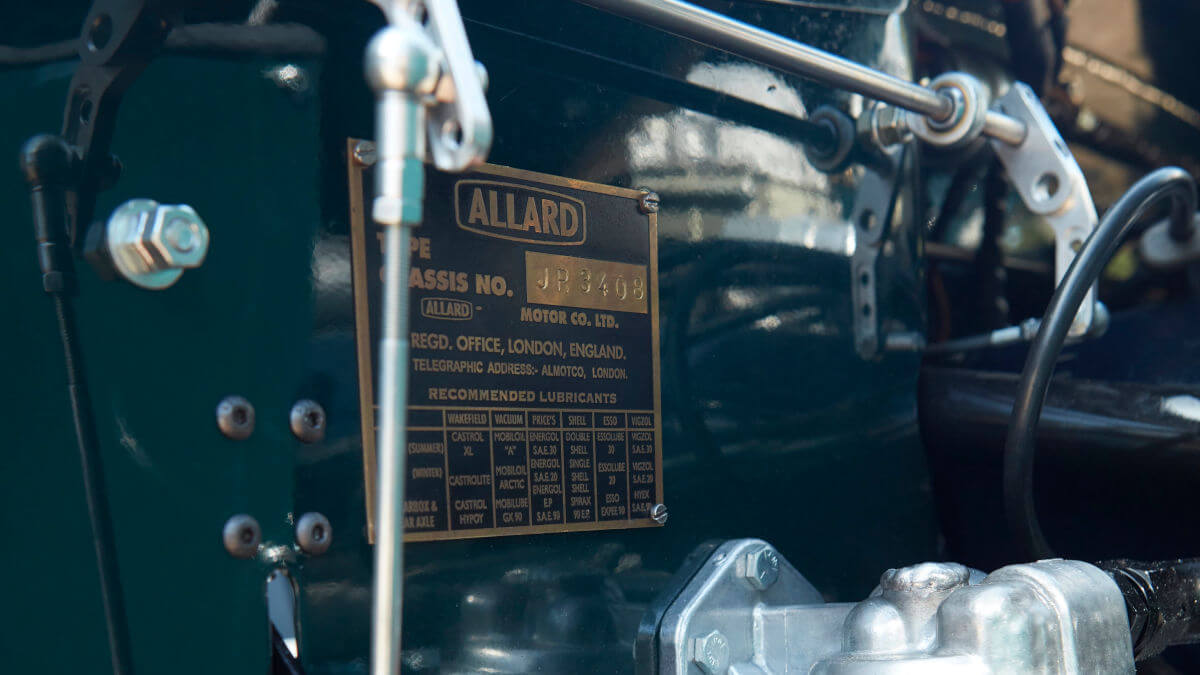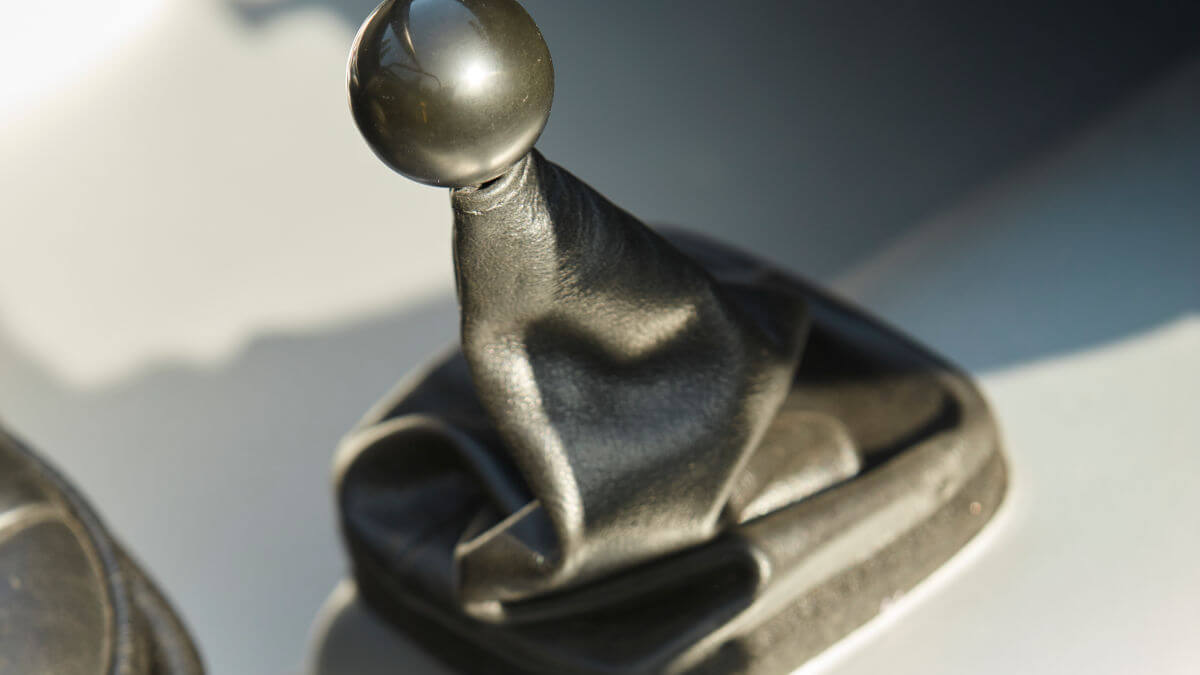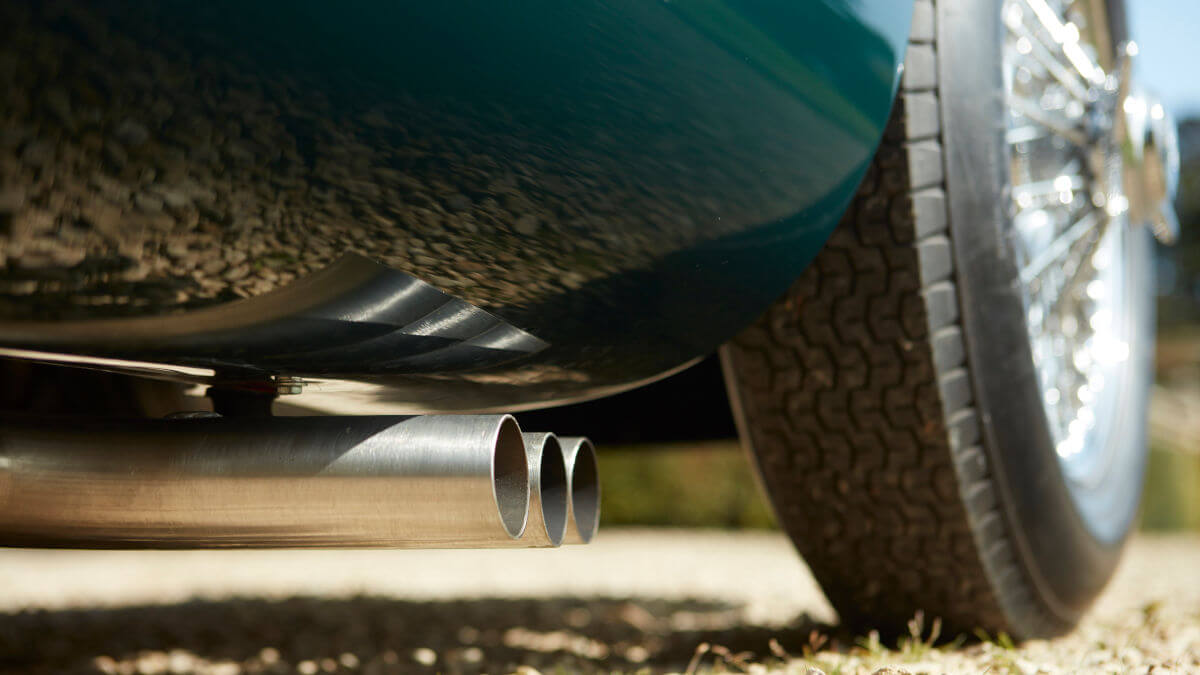 The two-seat, open aluminium body of the Allard JR was built over the wooden bucks that Dudley Hume had made for this car model in 1953. At the front, the headlights are at the same level as the wide and flat radiator grille, so the front end isn't particularly high. An additional air scoop on the hood fans fresh air to the carburetors, while cooling air vents at the top and sides of the hood release hot exhaust air to the outside. The exhaust gases from the engine are discharged throguh three exhaust pipes below each of the doors. In front of the driver on the right side, a semi-circular mini-windshield provides rudimentary protection against flies, stones and the wind. The split front axle and the double-tube chassis correspond to the original vehicles from 1953 and allow a dry weight of only 997 kilograms.
Chassis number 3408 will be auctioned by RM Sotheby's in London on October 31. The estimated price is between £ 180,000 and £ 240,000. Seven years ago RM Sotheby's auctioned one of the two original racing cars from Le Mans 1953 for US$ 605,000.

Images: Allard Motor Company, Matt Howell