Portrait
120th Birthday of Enzo Ferrari
We write the 18th of February 1898. In north Italian mountains of the region Emilia-Romagna farmer's wife Adalgisa and locksmith Alfredo bear their son Enzo Anselmo. Nothing special so far. Also the fact that due to bad weather he was listed in birth records two days later isn't too strange for those times. But young Enzo became very famous in the following years, only outbid by the fame of his founded company wearing his last name: Ferrari.
After his school days Enzo Ferrari was an apprentice in the locksmith workshop of his father which he should take on later. Within this time he developed a big interest in technology in general and cars specially. He offered repair jobs in his fathers facilities for oncoming motorists and bought engines to understand how they work and better them. Finally he sent an application as works driver to Fiat in Torino but was rejected as he hadn't educational background in this area. 1919 he built an own race car with his own money and some investments from friends. He drove in some local races and showed his driving abilities next to his knowledge how to tune engines. Within months he got an employment with CMN (Costruzioni Meccaniche Nazionali) as works driver.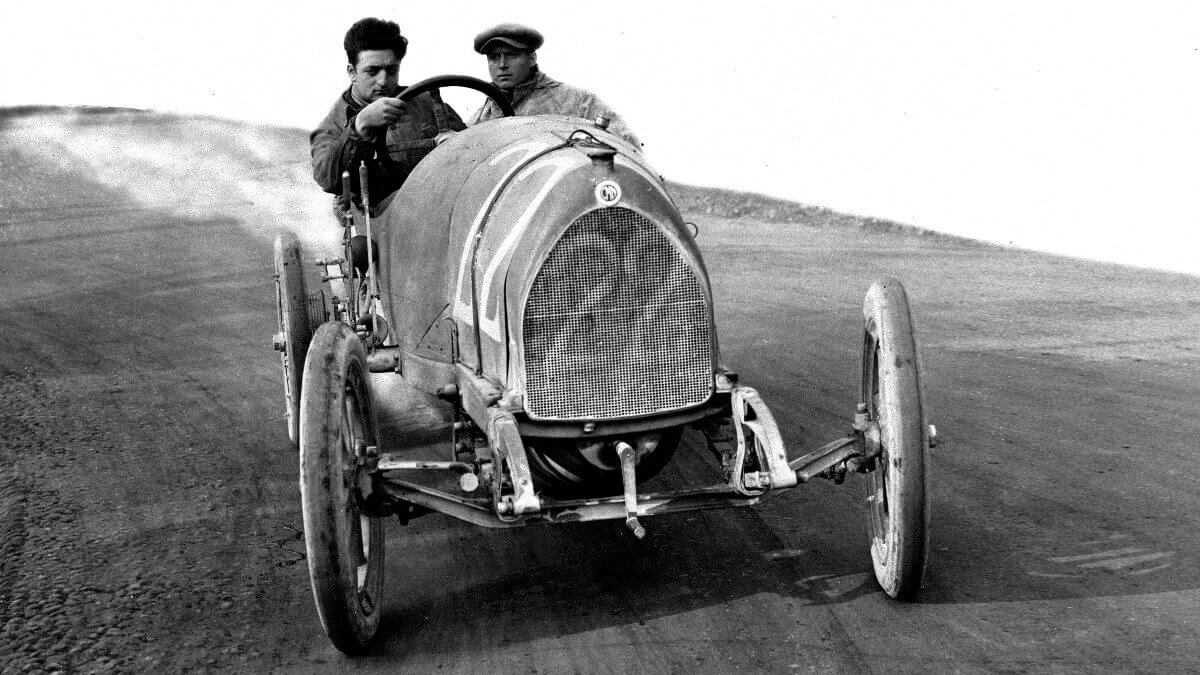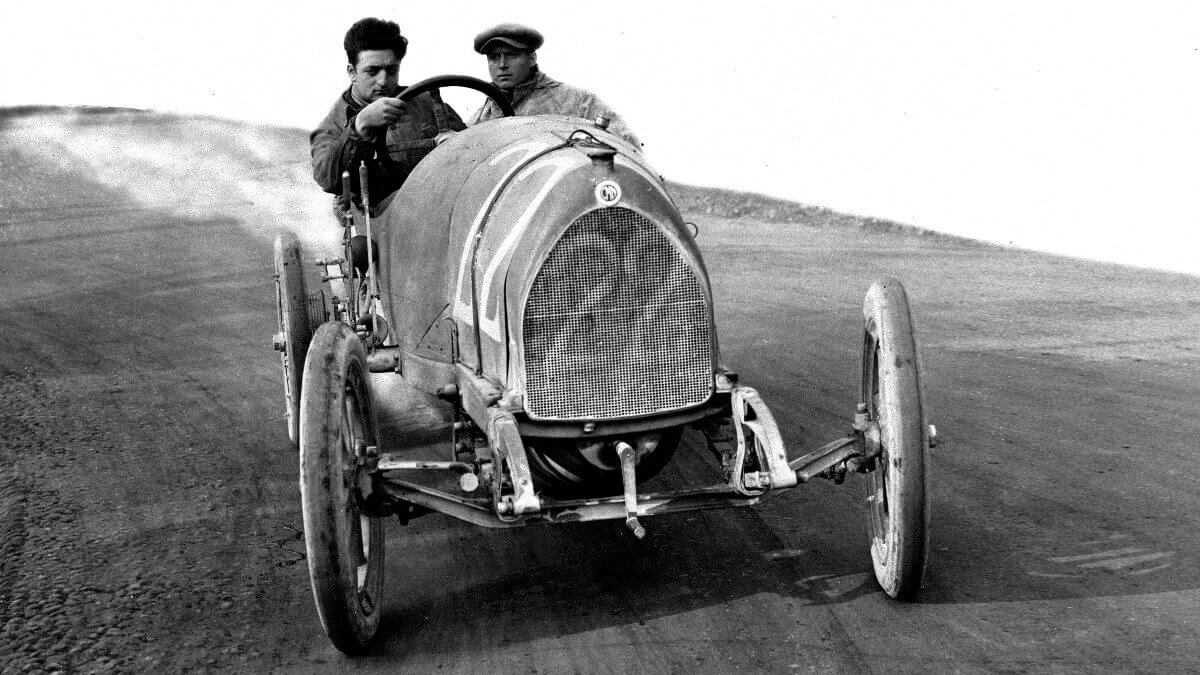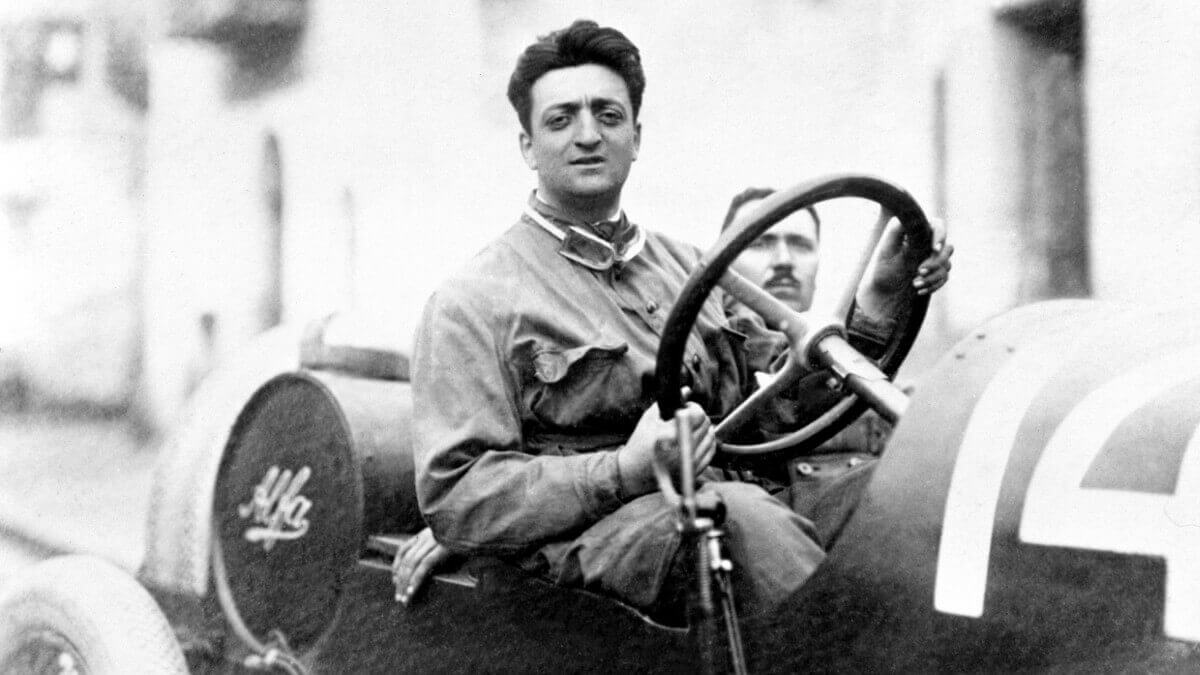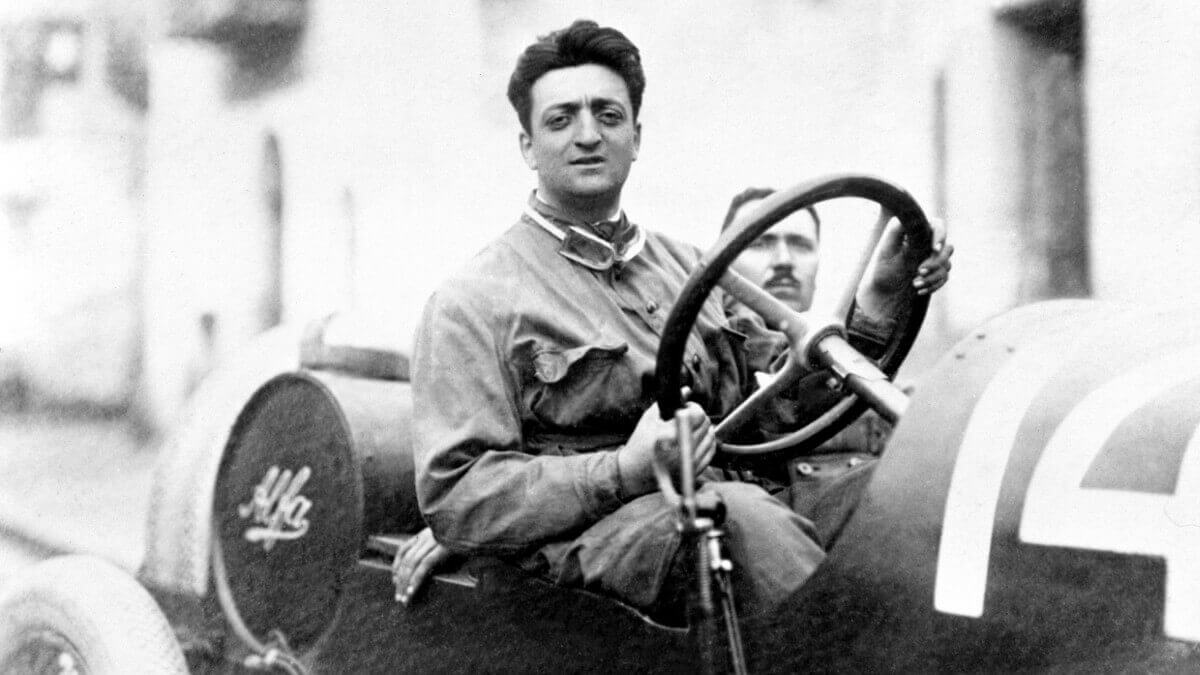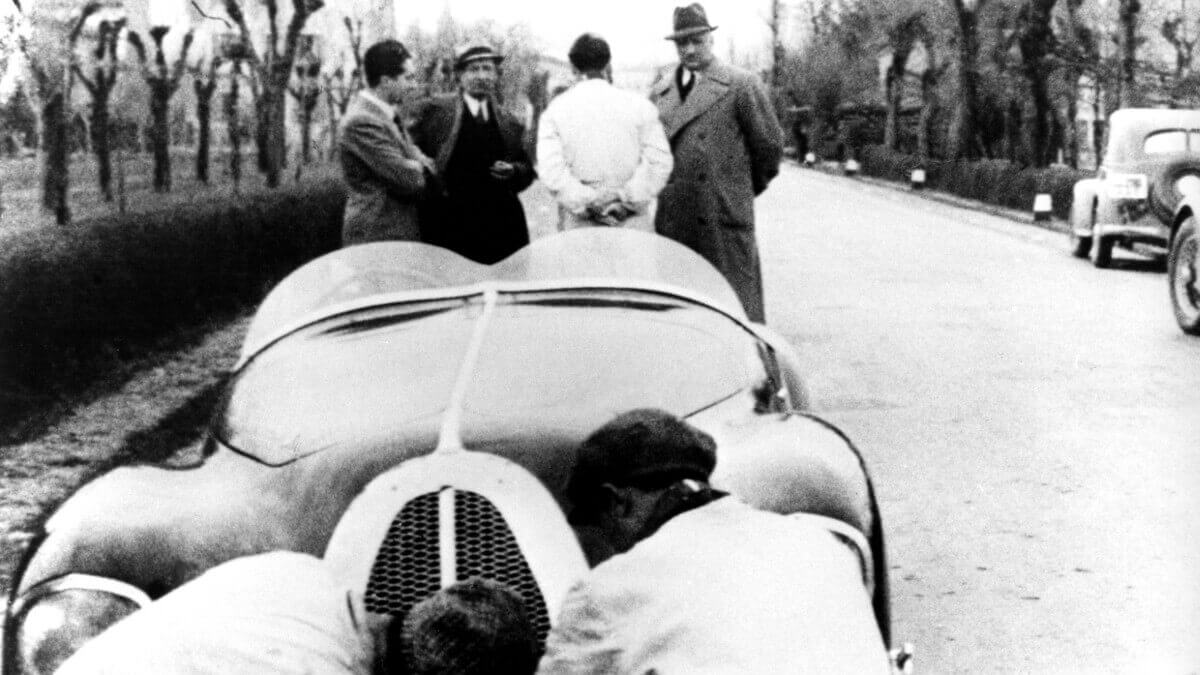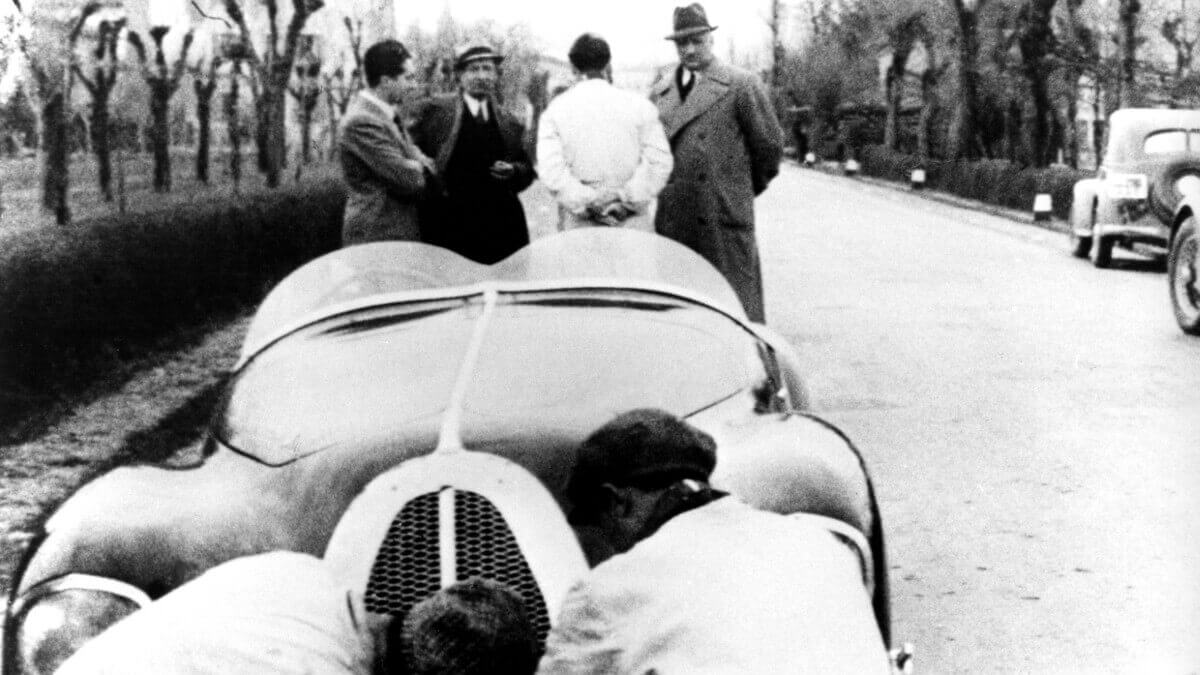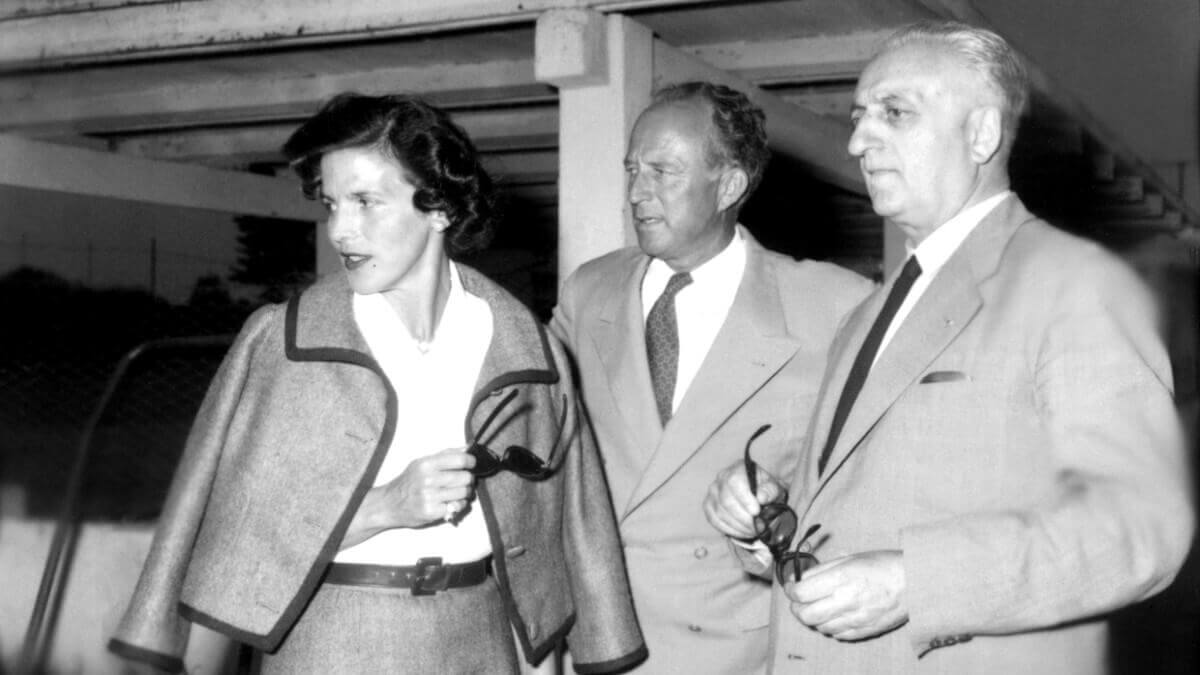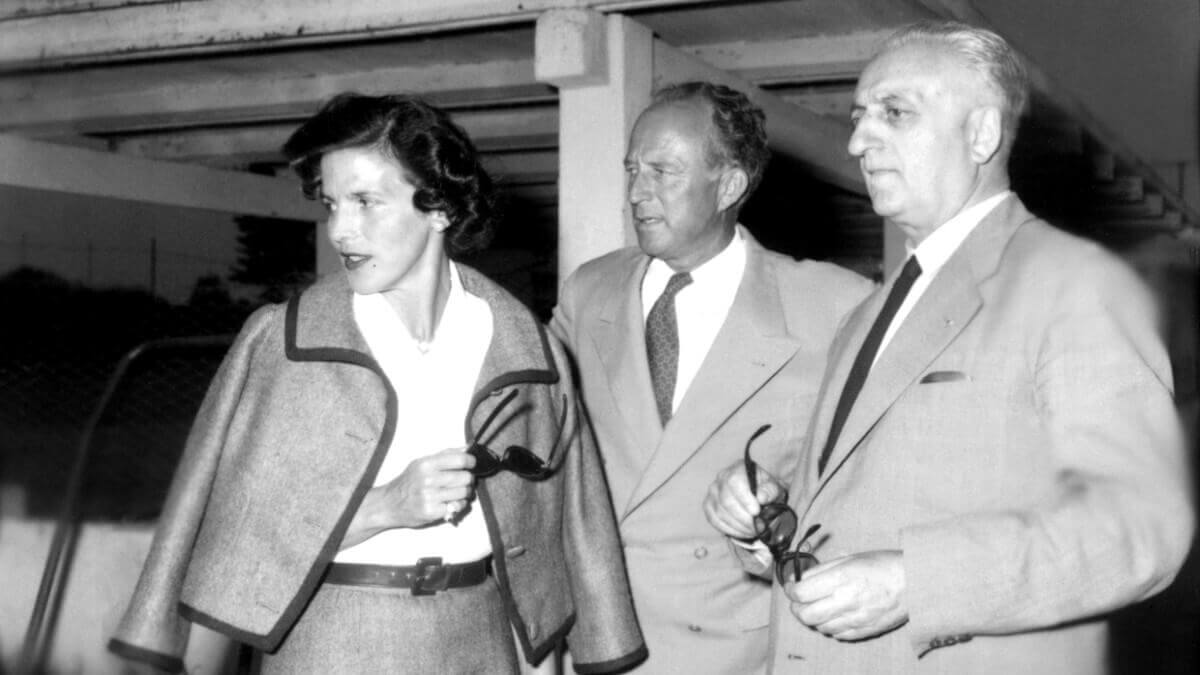 After some successes, specially in hill climb events, Enzo Ferrari went to Alfa Romeo where he became chief works driver in 1920 after finishing second in the Targa Florio. All together he drove in 47 races as a driver, winning more than 12 of them for Alfa Romeo. Ten years after his very first race he founded an own race team, the 'Scuderia Ferrari', although he still was Deputy Head of the Racing Department of Alfa Romeo and bought his race cars. This cooperation finally ended in 1939 with a special contract: Enzo wasn't allowed to do any racing until 1943. Luckily for him there were no races in Europe because of World War 2. But some bombs destroyed his facilities in Modena and made him move to new ones in Maranello after the war. Here he built the first car with his name on the bonnet, the Ferrari 125 S. Pre-war he already showed the Auto Avio Costruzioni 815 with an 1.5 litre V8 engine, but only two cars ever left his manufactory. The 125 S with an V12 engine developed by Gioacchino Colombo layed the corner stone for uncountable successes in motorsports and a worldwide fame. Nearly every child knows about the sports cars from Ferrari.
Enzo liked it if he was called 'ingegnere' (engineer), although he never went to university. Contemporaries called him 'il Commendatore' (commander) because of a similarily named order of the Italian crown he got in 1927. But some employees called him 'il drago' (the dragon) because of his hard and bossy style. Until his death at August 14 1988 Enzo Ferrari stayed in charge of the company and did every decision. That's why many Ferrari fans thought the manufacturer would stop producing cars and bought everything they could get from the market. Prices sky-rocketed until everybody realized that Ferrari would live on as a sports car manufacturer even without the person Enzo Ferrari and the price-bubble bursted, leaving some people near bankruptcy. Today we know Ferrari as a big company making more money with merchandise than with their cars and still building interesting sports cars. If the founder ever thought of a possible SUV within his lineup might be in doubt.

Museo Enzo Ferrari in Modena now shows a special photo exhibition because of Enzo Ferraris 120th Birthday. Some of those pictures haven't been shown until today and show his life from childhood to adulthood.

Images: Ferrari