Automotive
Triumph TR2 Le Mans 1955
Triumph, that sounds kind of German, doesn't it? Really true. In 1884 Siegfried Bettmann moved from Nuremberg to London to work as a translator for German companies. Soon he began exporting bicycles, which he had manufactured at the William Andrews Company in Birmingham and offered them first under his own name 'Bettmanns' and finally under the internationally more understandable trade name 'Triumph'. This became his own company 'Triumph Cycle Company' in 1886, in which Mauritz Johann Schulte joined one year later as a partner and which from 1889 produced bicycles itself instead of having them produced externally.

Seven years later, the subsidiary 'Deutsche Triumph Fahrradwerke AG' was founded in Nuremberg, where they also produced motorcycles from 1903 onwards – one year after the British parent company in Coventry started doing so. In 1912 Siegfried Bettmann additionally took over the position of Chairman of the Board at the Standard Motor Company. After World War 1, Triumph produced a small two-liter car on a trial basis for the first time and finally bought the production halls of the bankrupt car manufacturer Dawson in the neighborhood of Coventry in 1921.

From 1923, Triumph cars were produced in series, and one year later hydraulic brakes were used on all four wheels for the first time – a novelty in car construction. With the change of the management into the hands of Lord Leigh in 1931, a constant decline of the brand began, which soon could no longer financially compensate for increasingly poor sales figures. The bicycle department was sold and Donald Healey hired as head of the design and development department to develop sportier and more luxurious models. Despite various successes in motorsport, the sales figures didn't turn positive, as there was now a worldwide economic crisis. In 1936, the motorcycle division had to be sold as well. Three years later, the car production went bankrupt.

World War 2 finally caused that the production halls to be destroyed by bombing. From 1944, the Standard Motor Company held the name rights to Triumph and first developed the 1800 Roadster, which was partly made of aluminium. Successful years followed until the ever increasing mergers of British manufacturers to form British Leyland Motor Corporation (BLMC), later British Leyland Ltd, then Austin Rover Group and finally MG Rover Group hollowed out the Triumph tooth to such an extent that even loyal brand fans could no longer find a good word for the company. The final car with the Triumph logo was a Honda Ballade (Civic four-door) screwed together in Great Britain and rebadged as a Triumph Acclaim. In 1984 the production was stopped and the brand buried. Today the brand rights are held by BMW.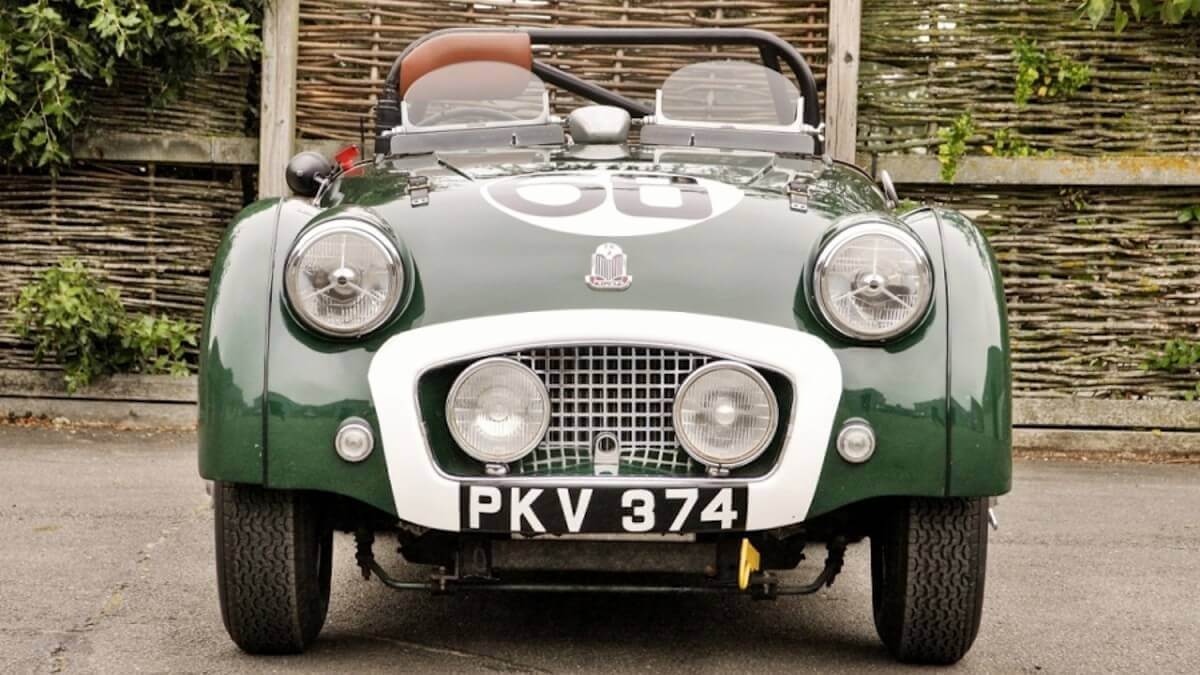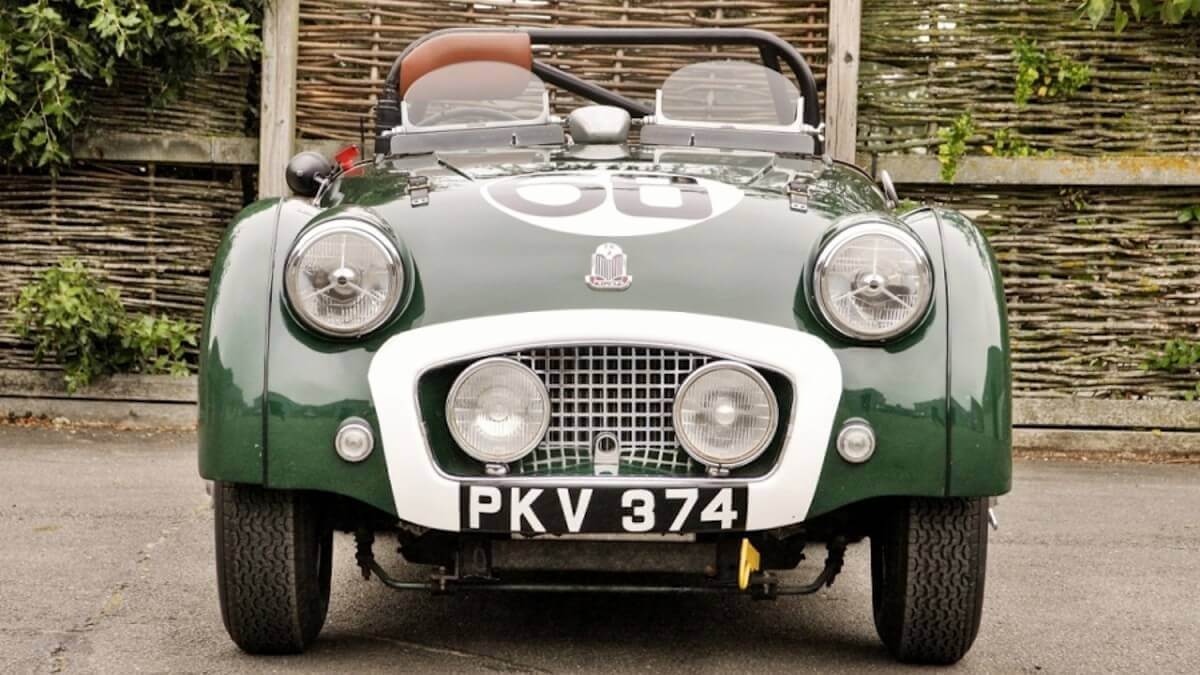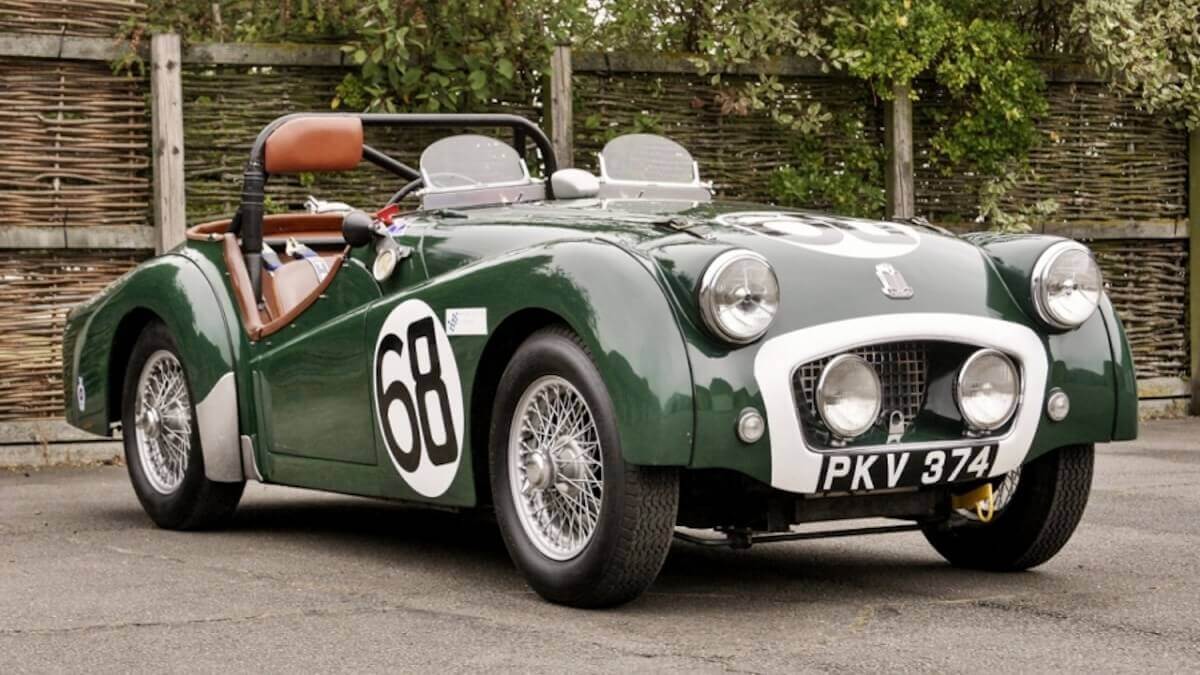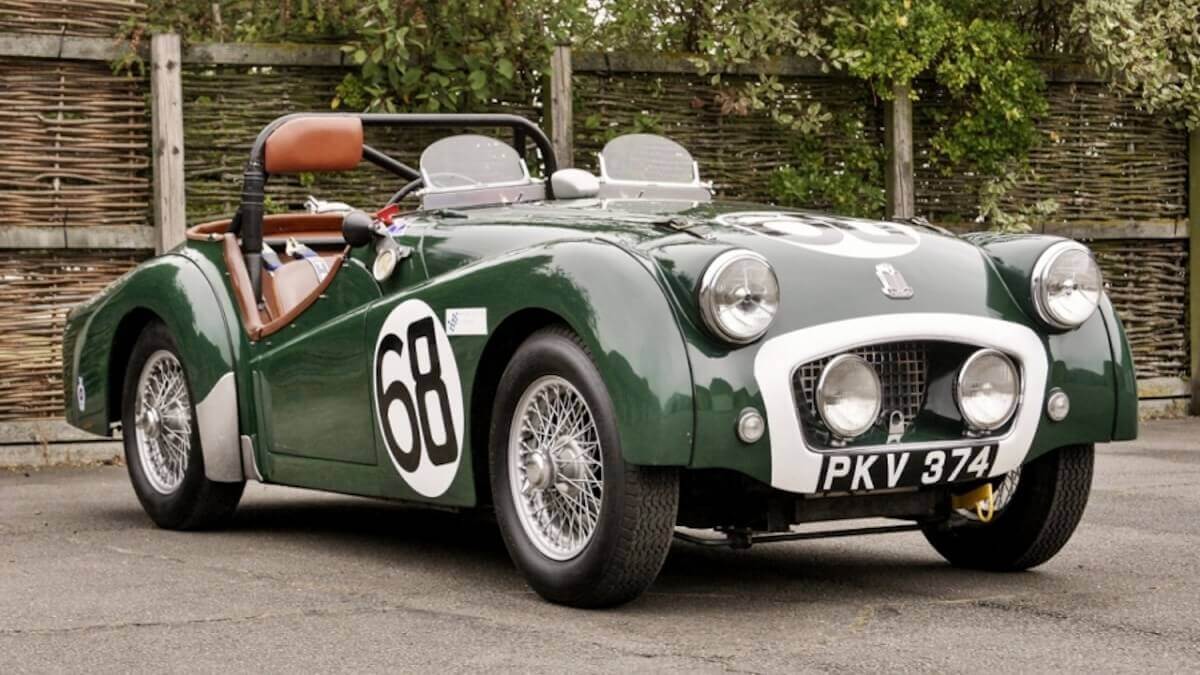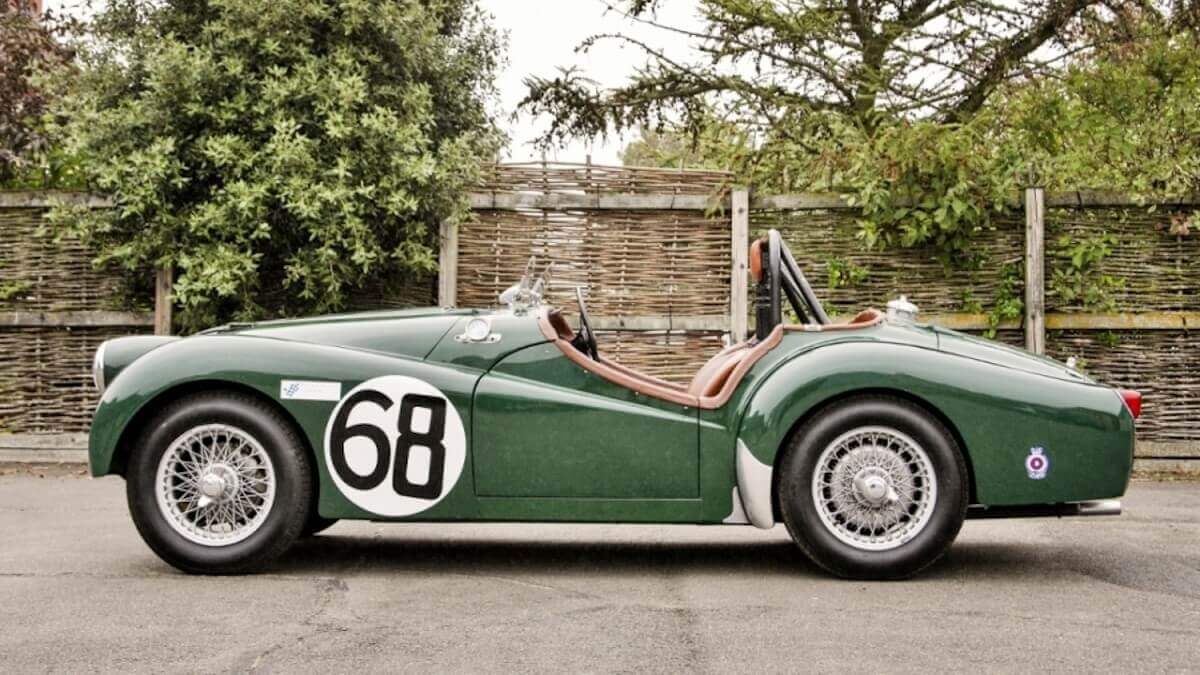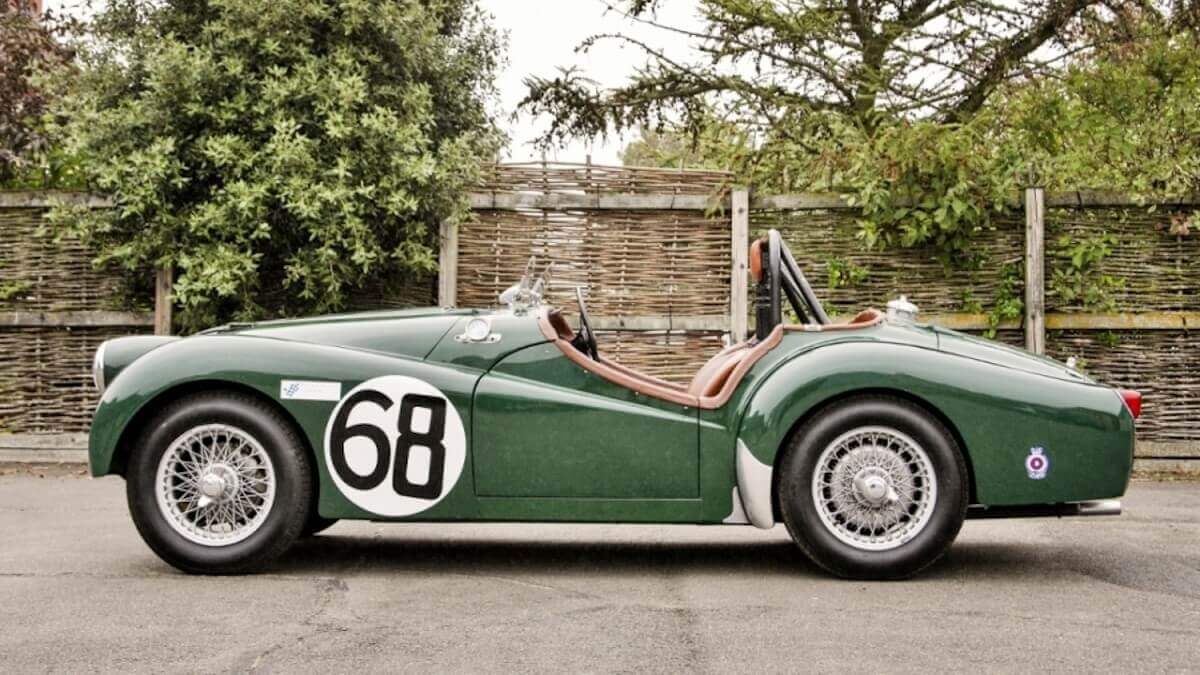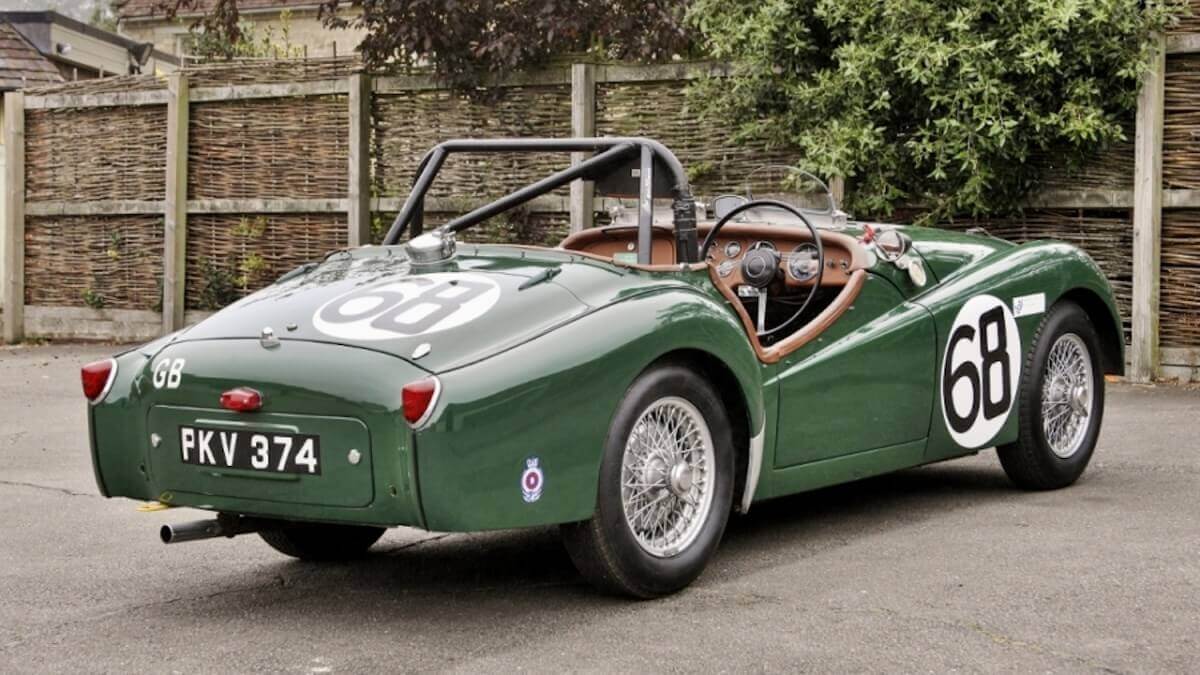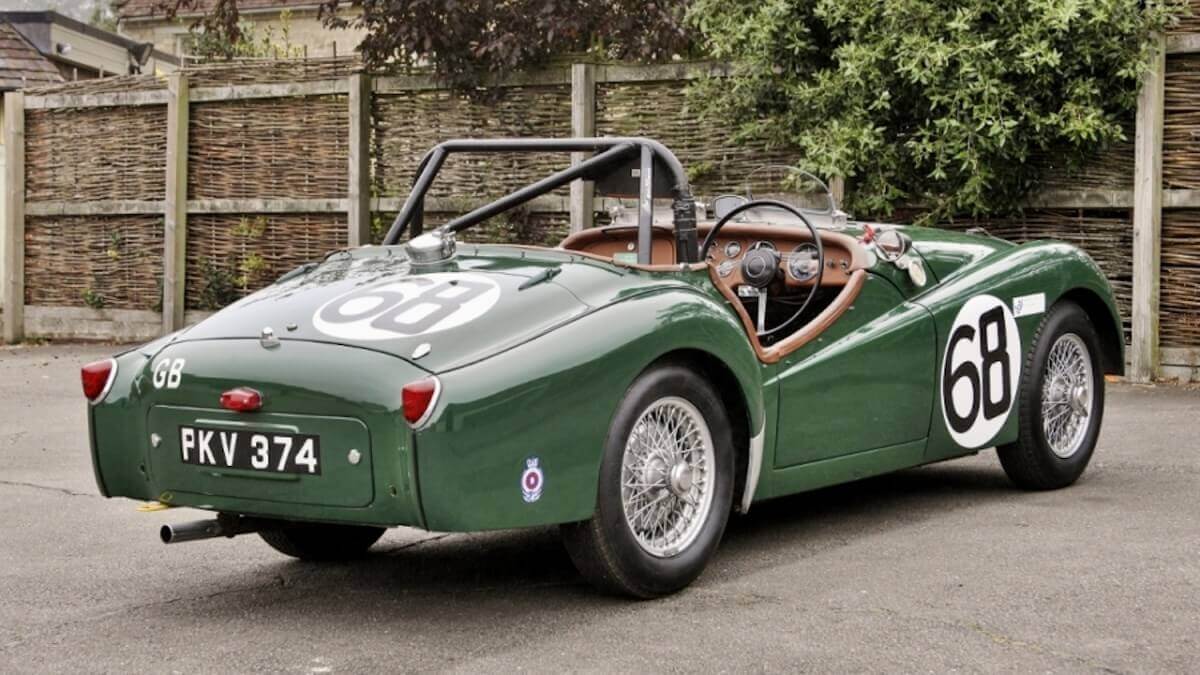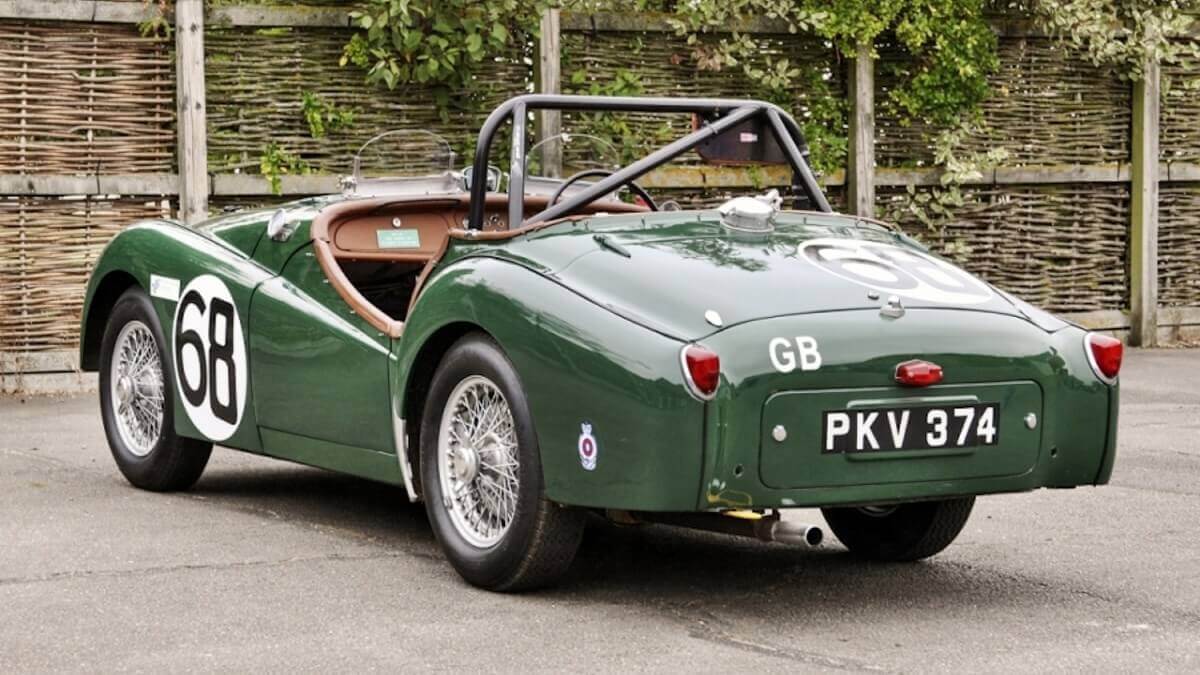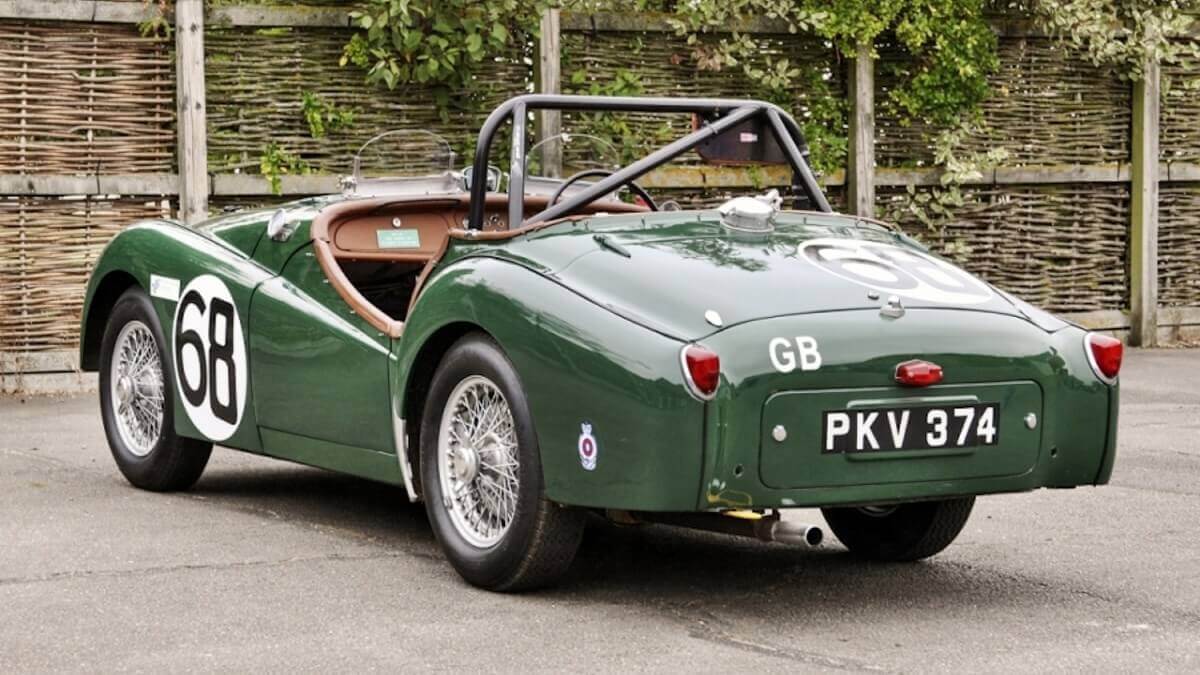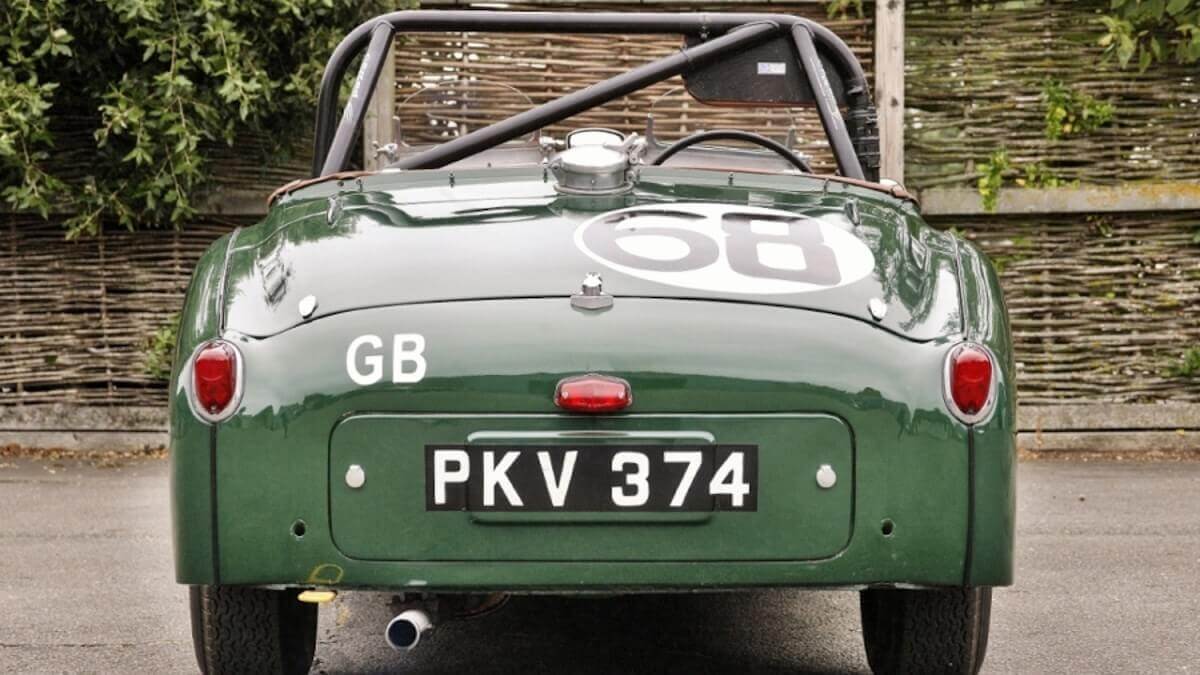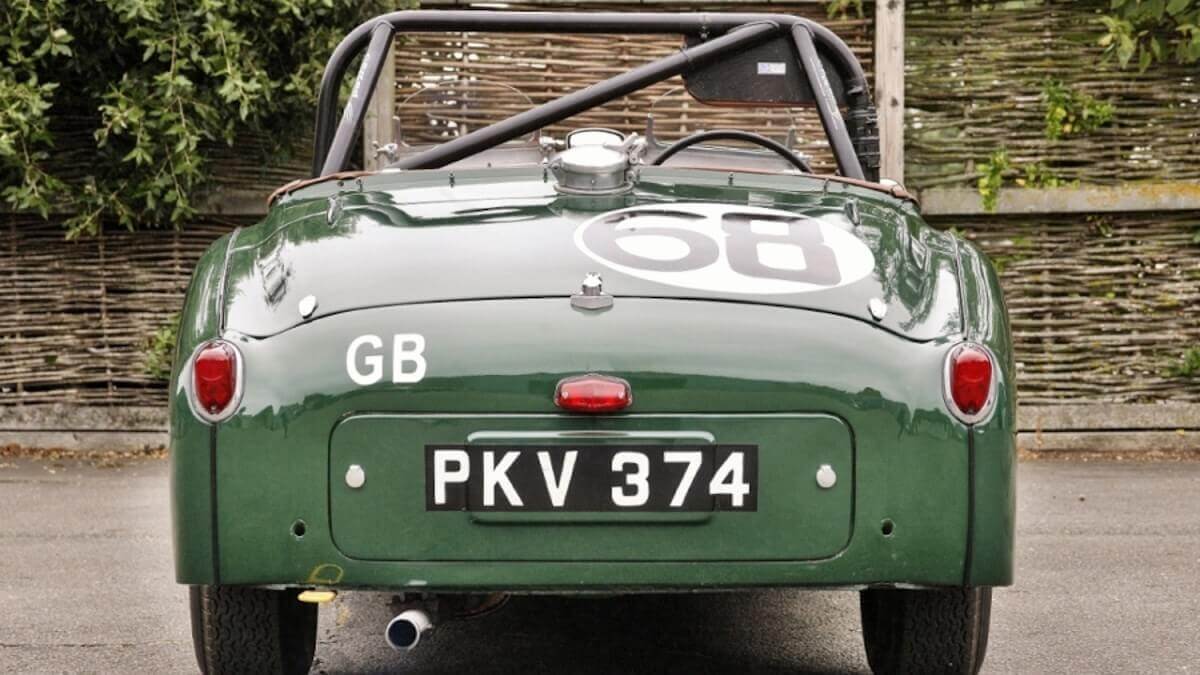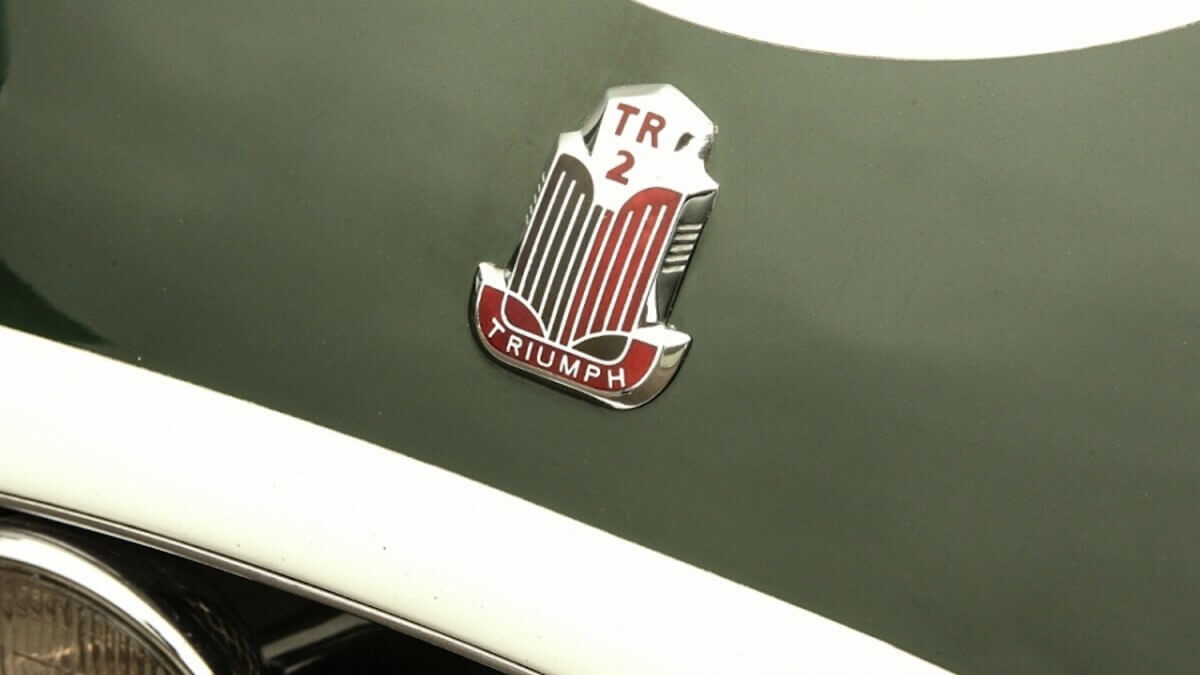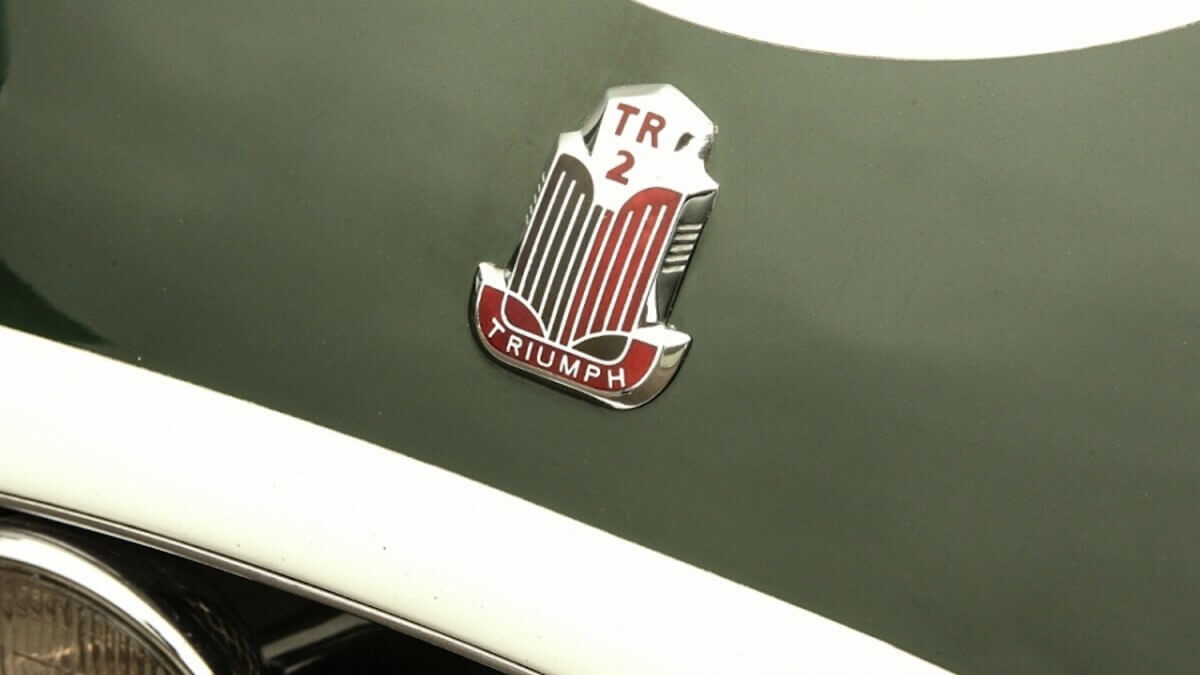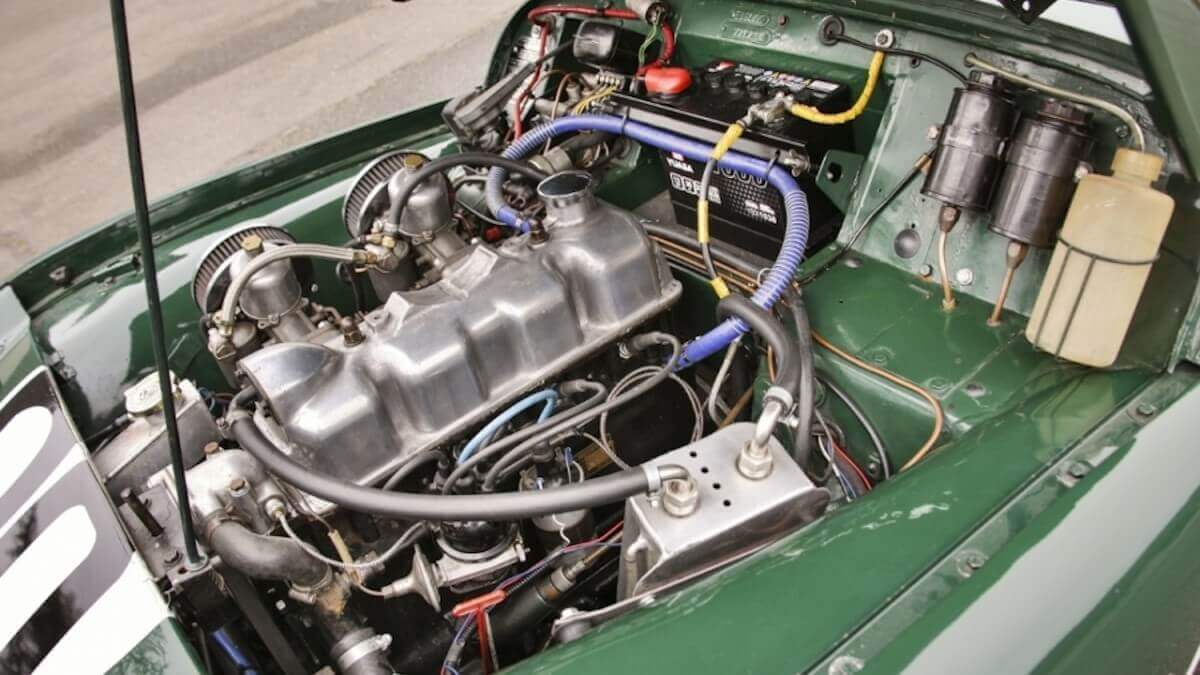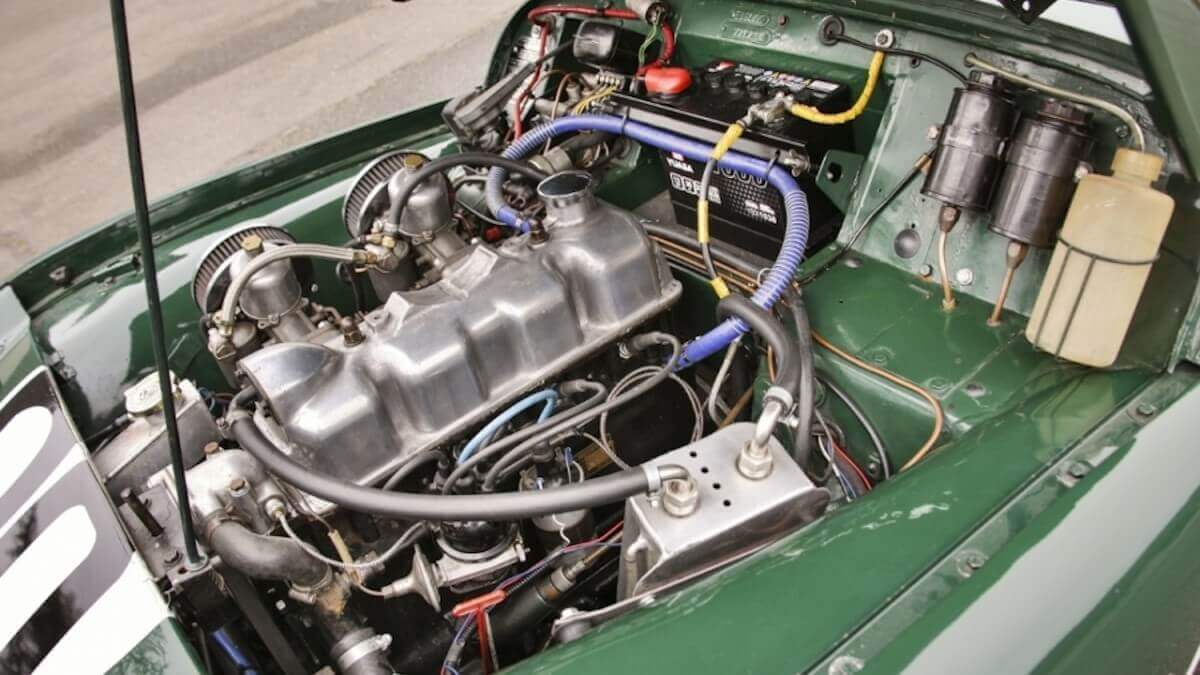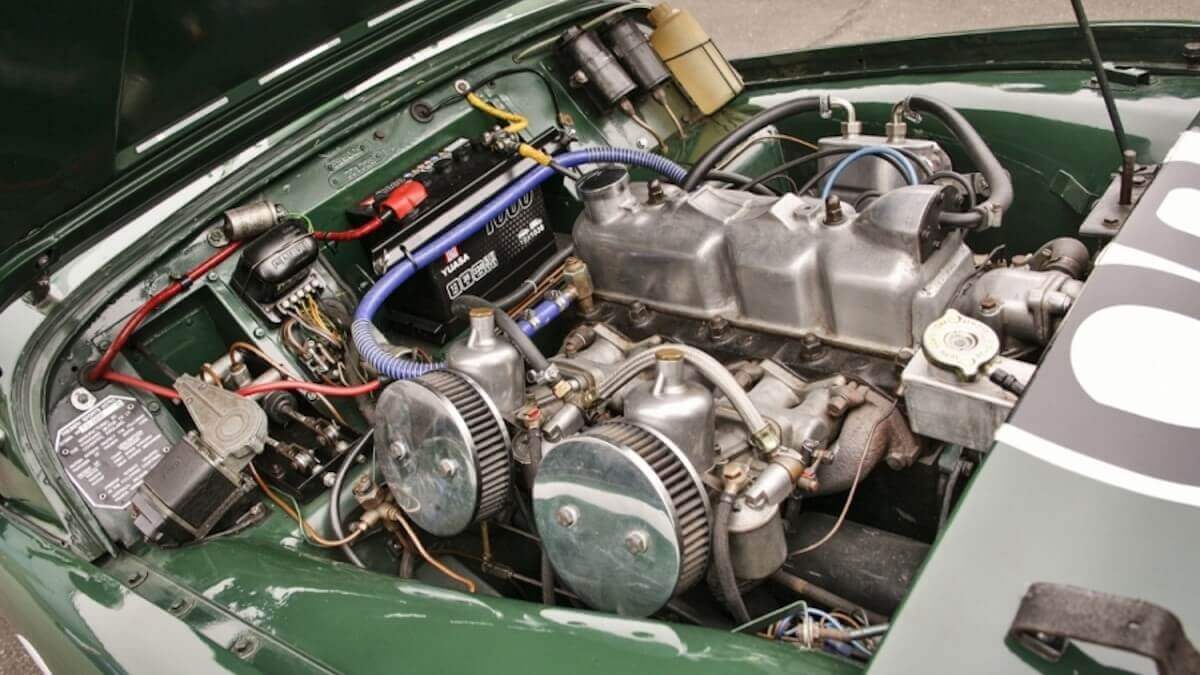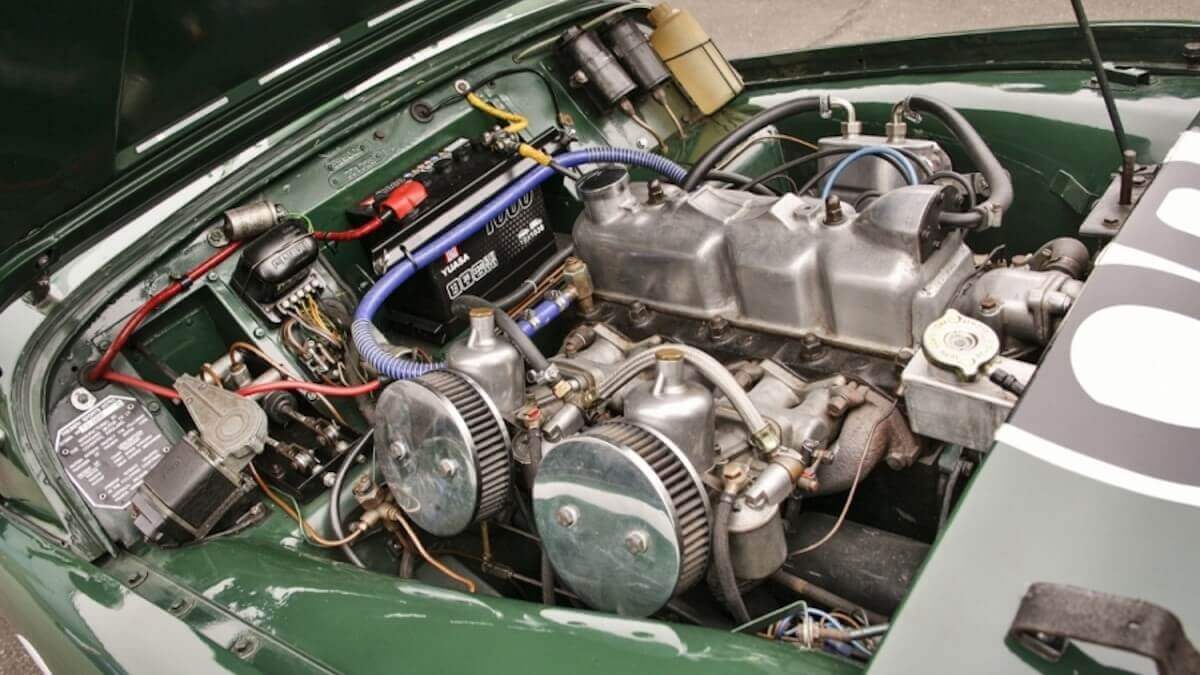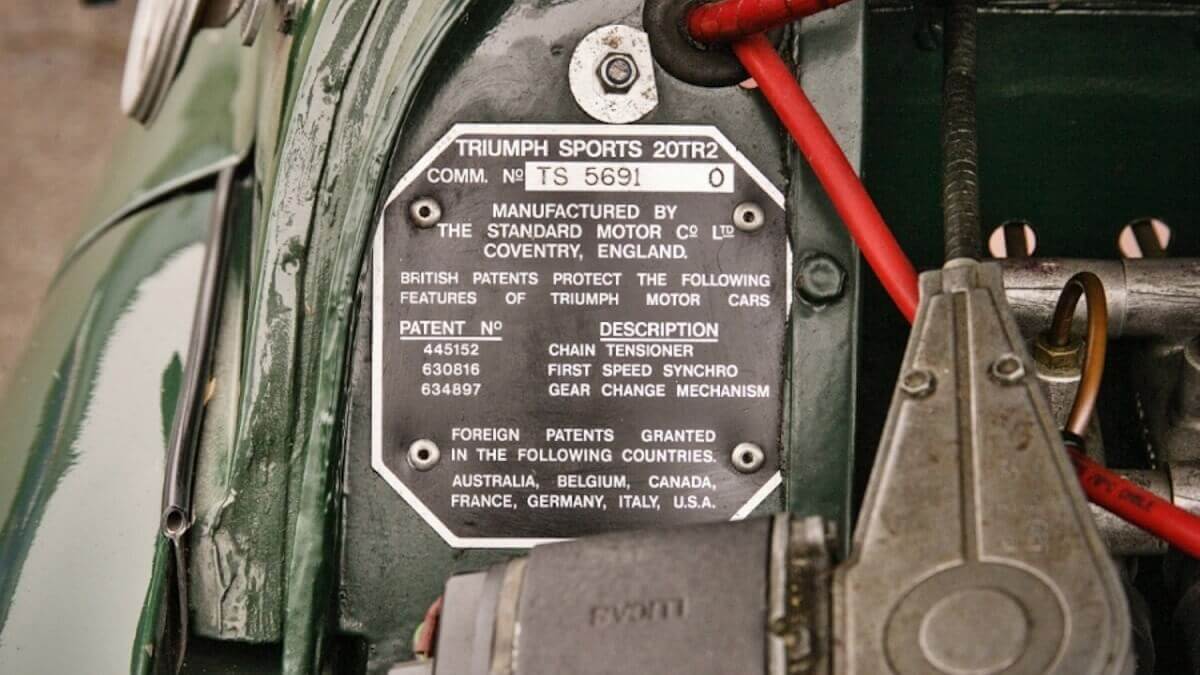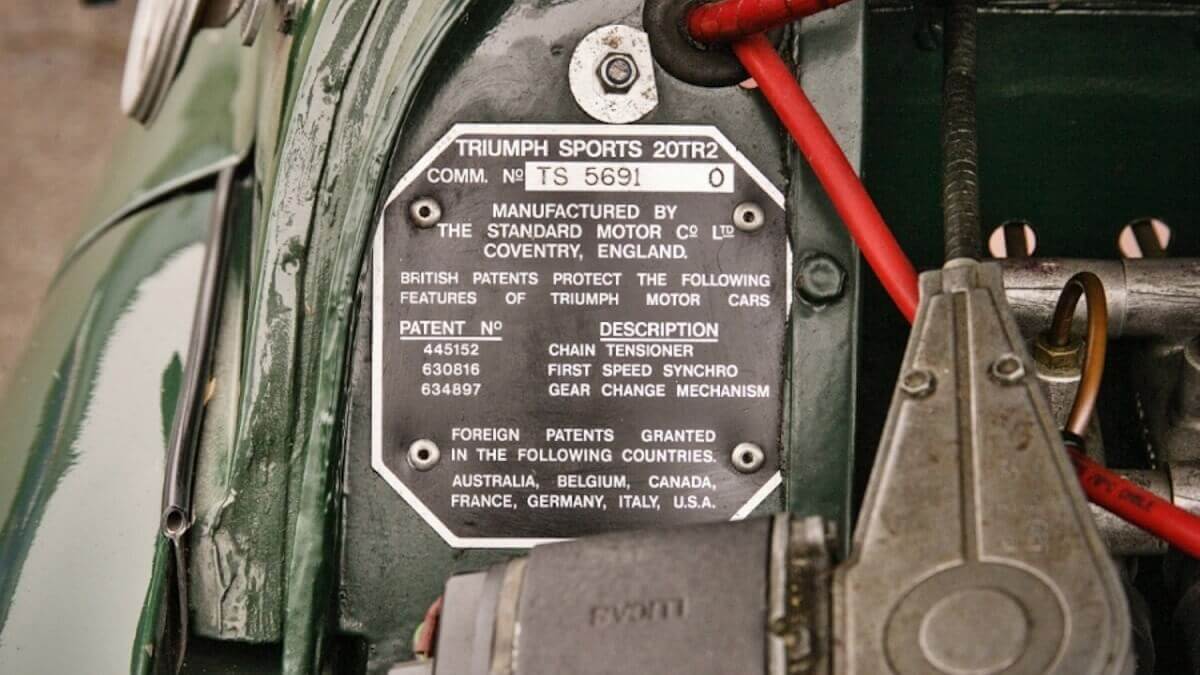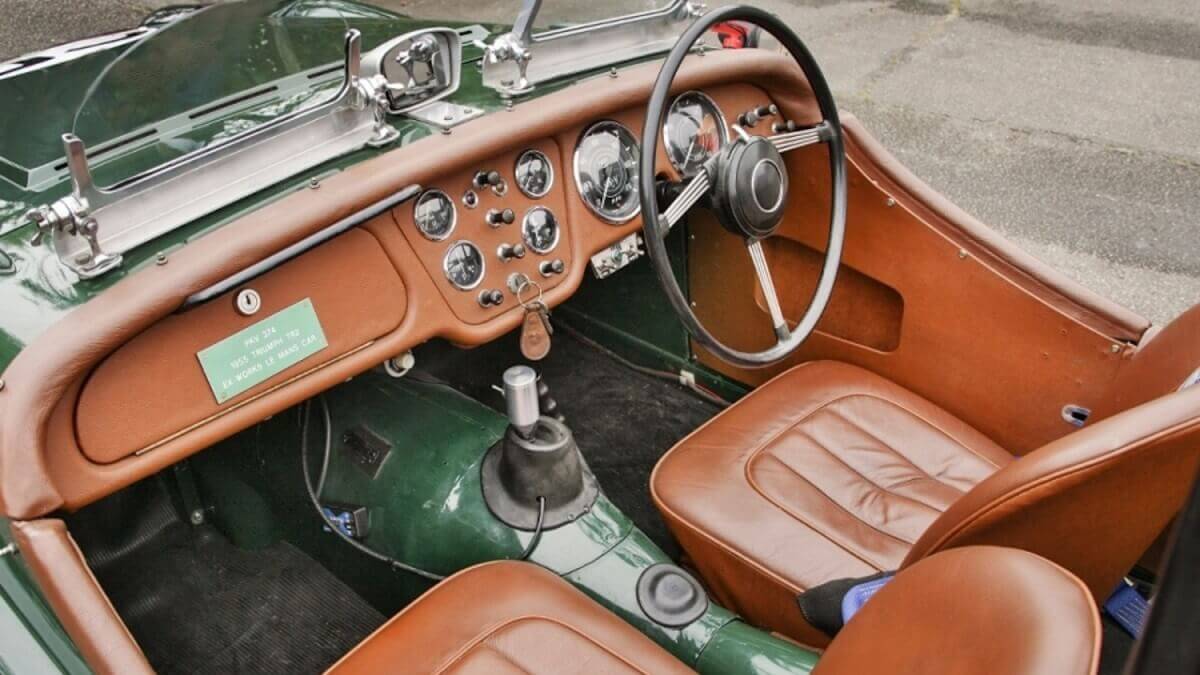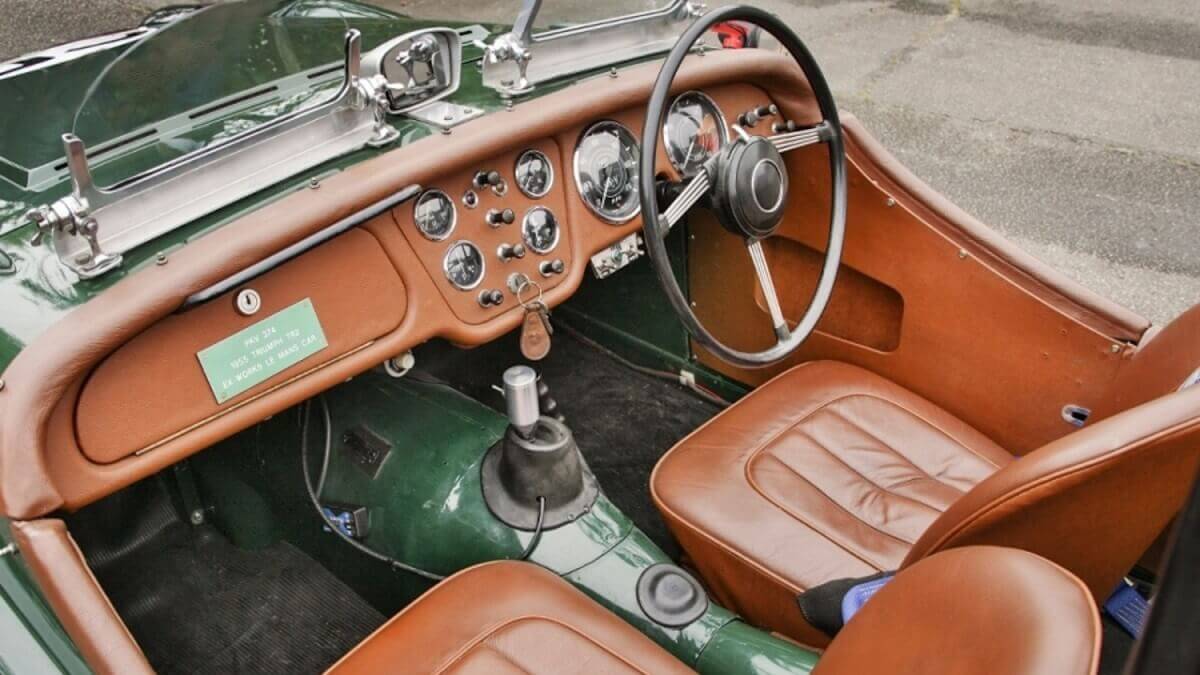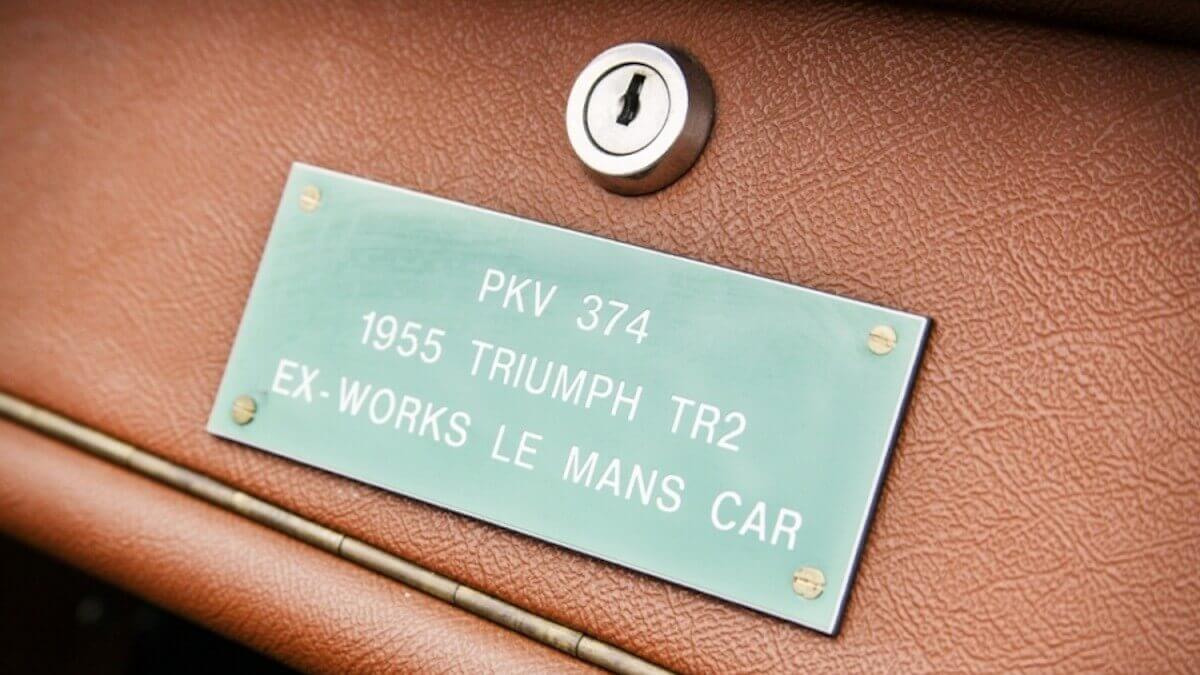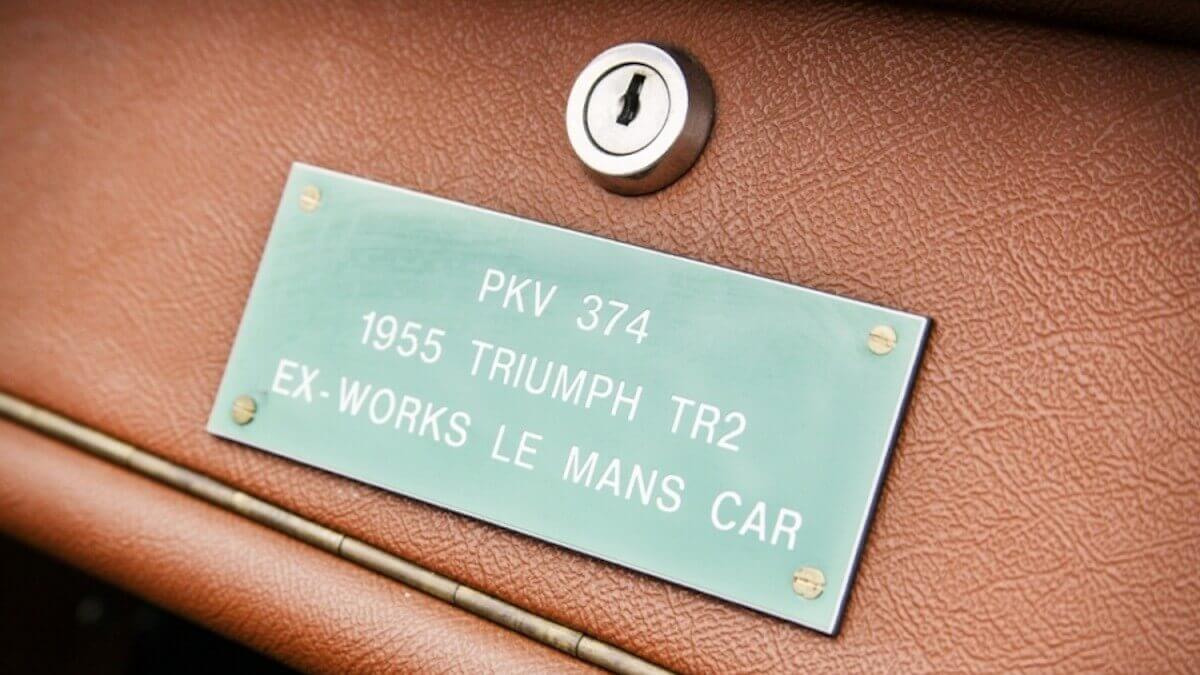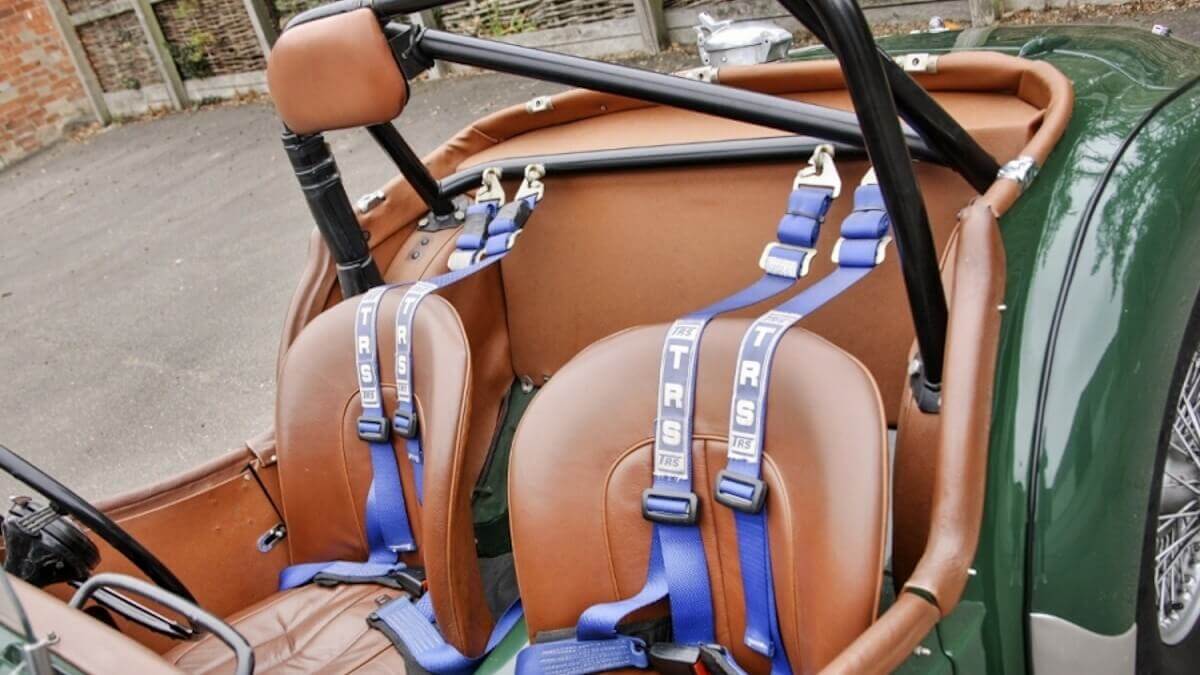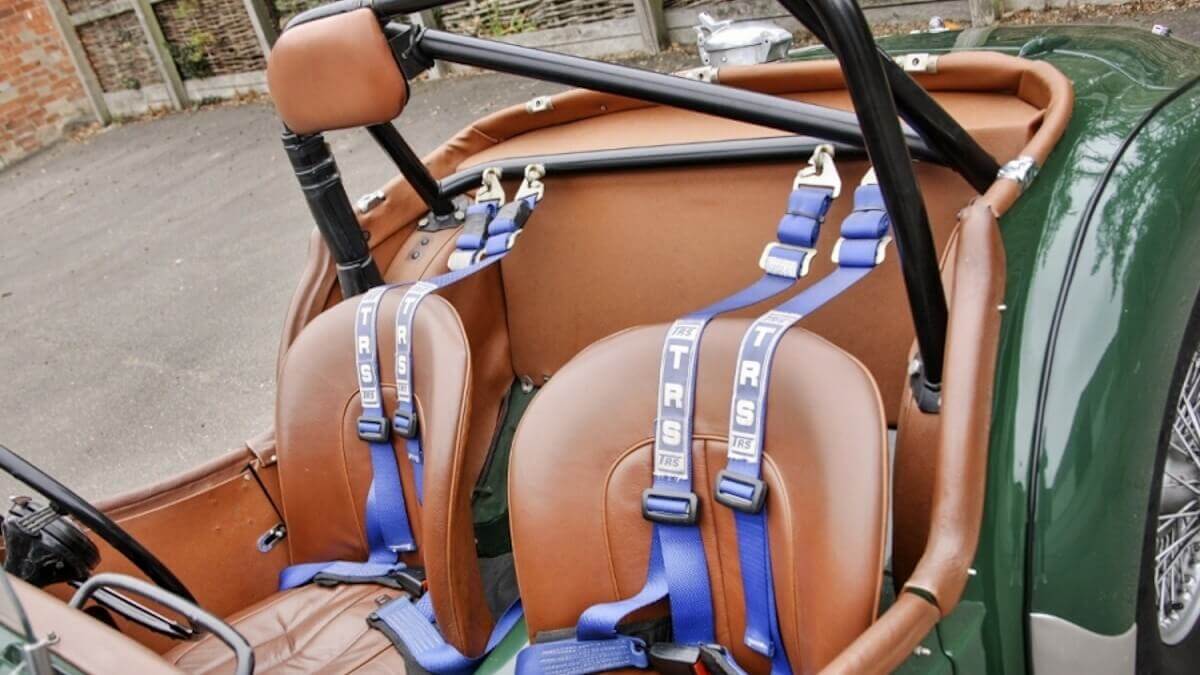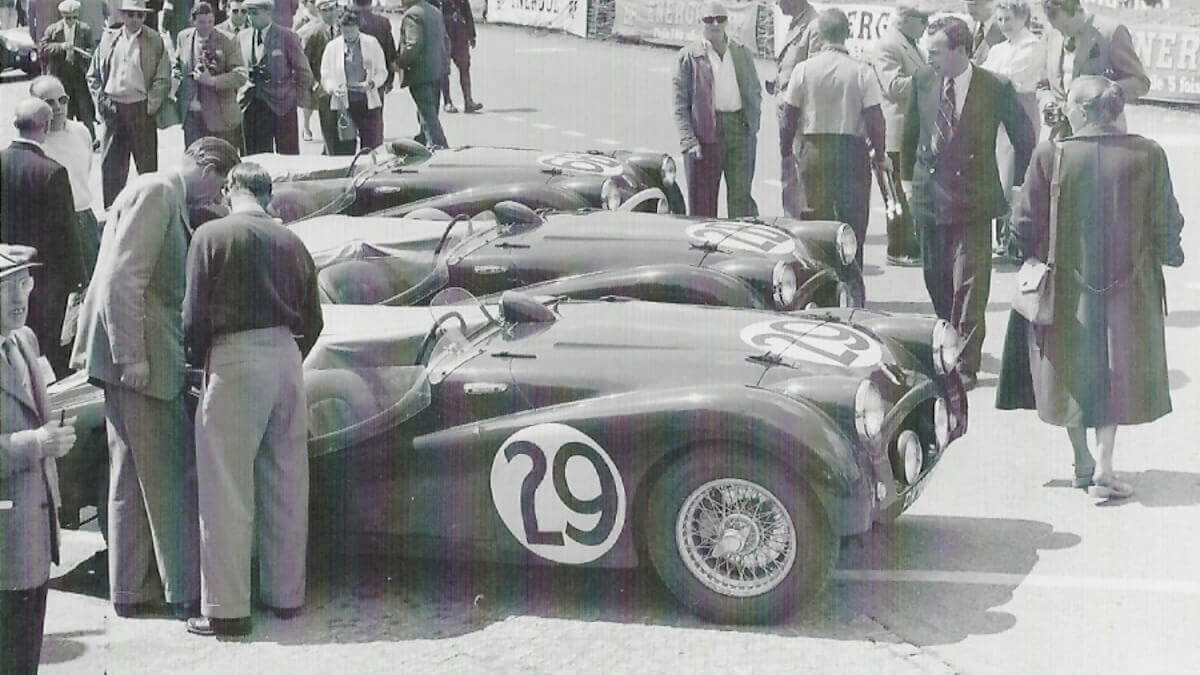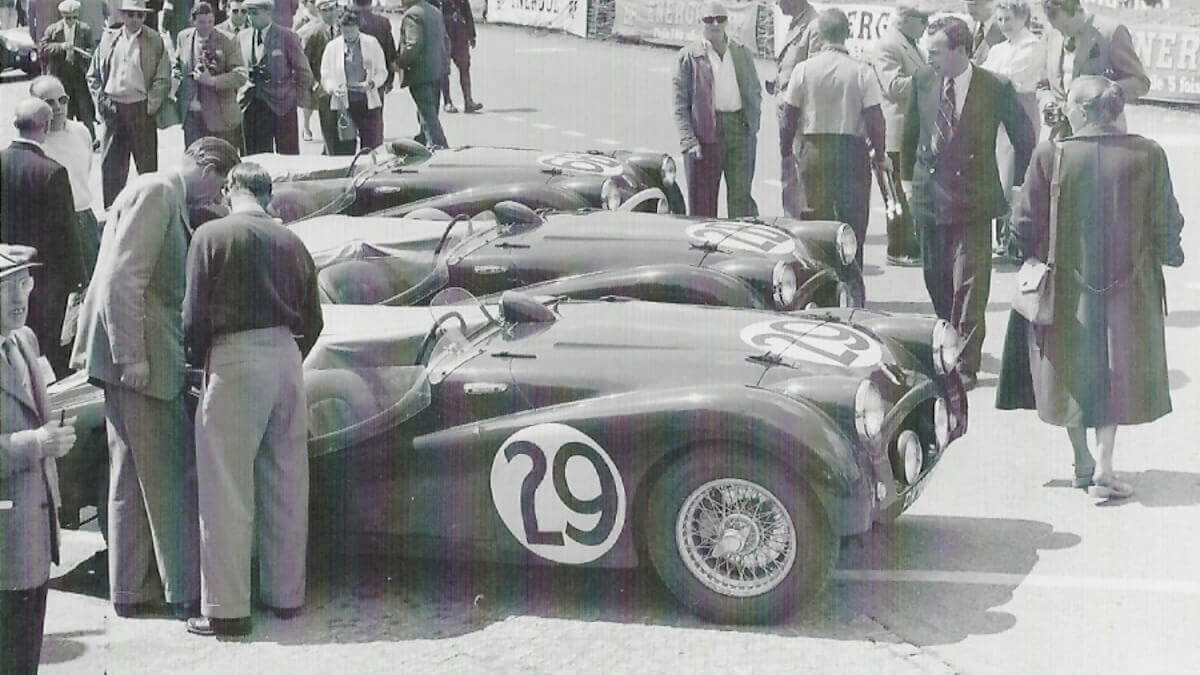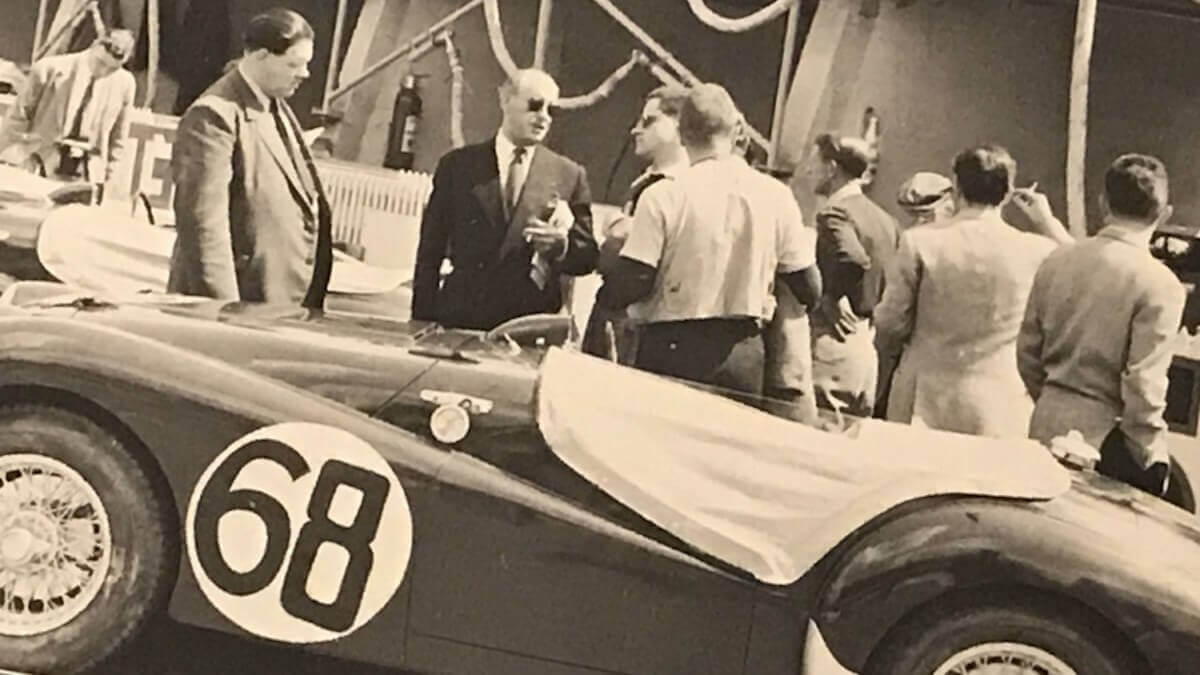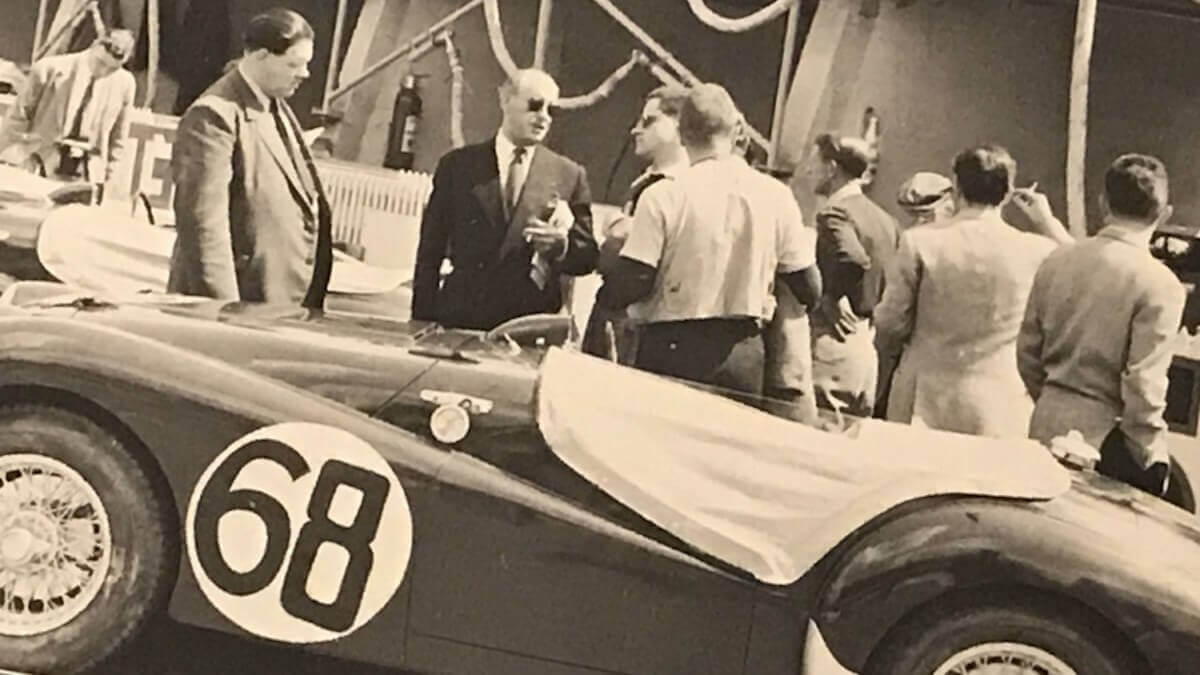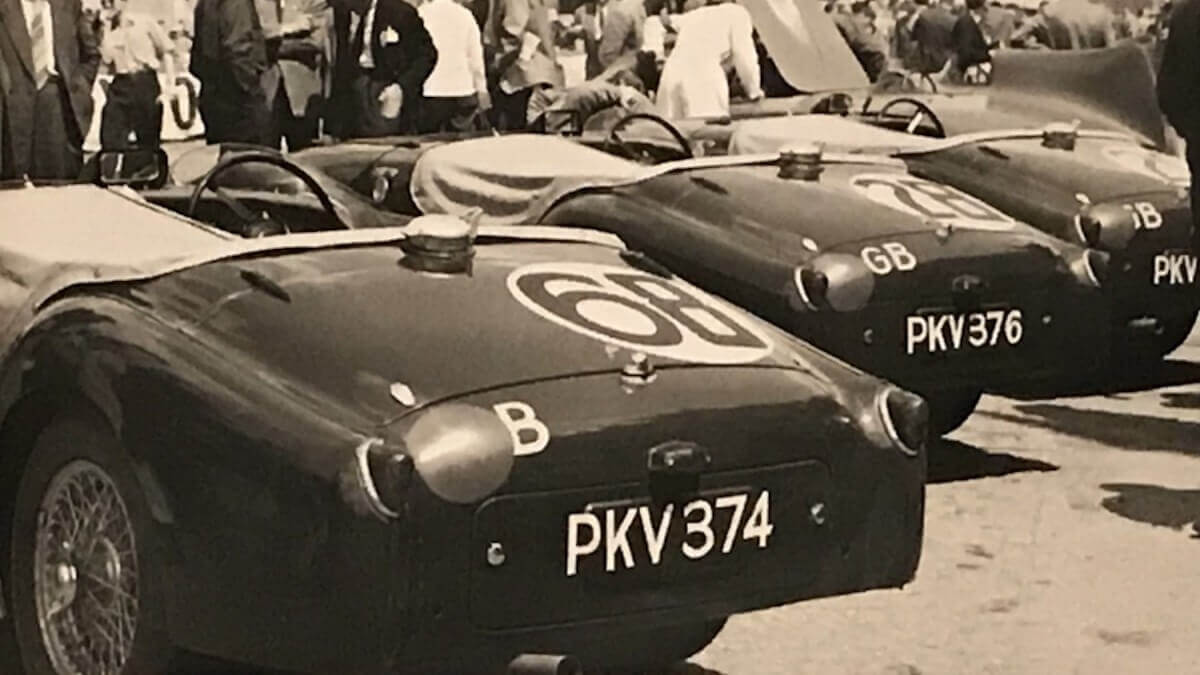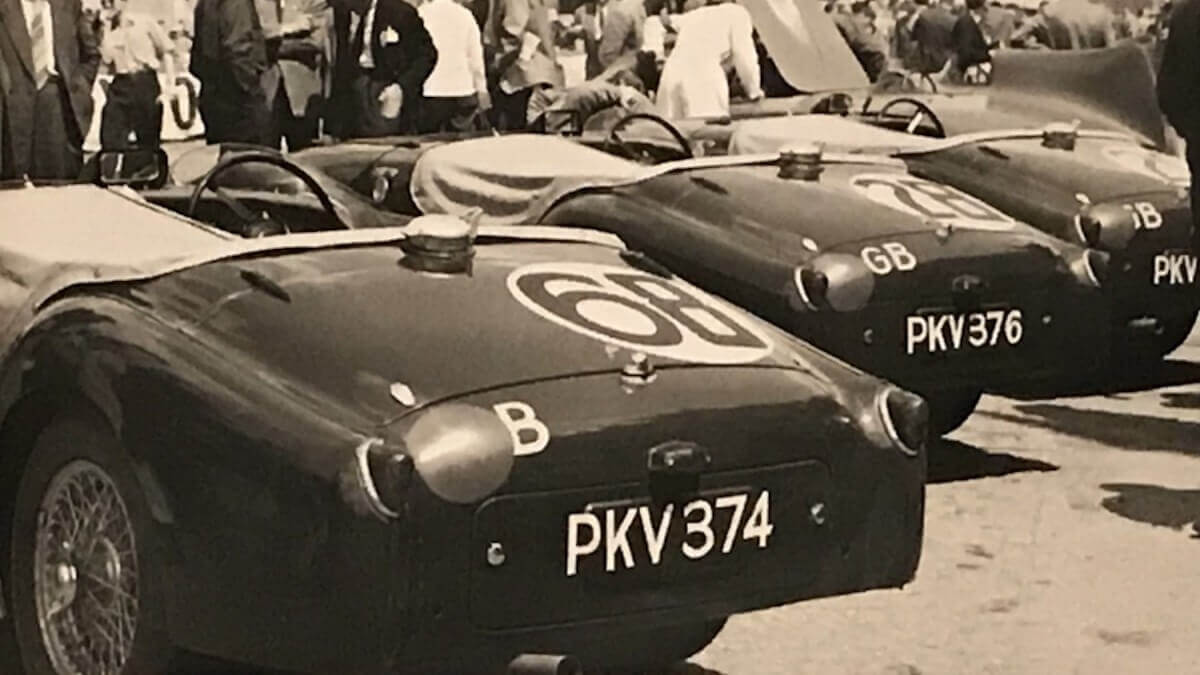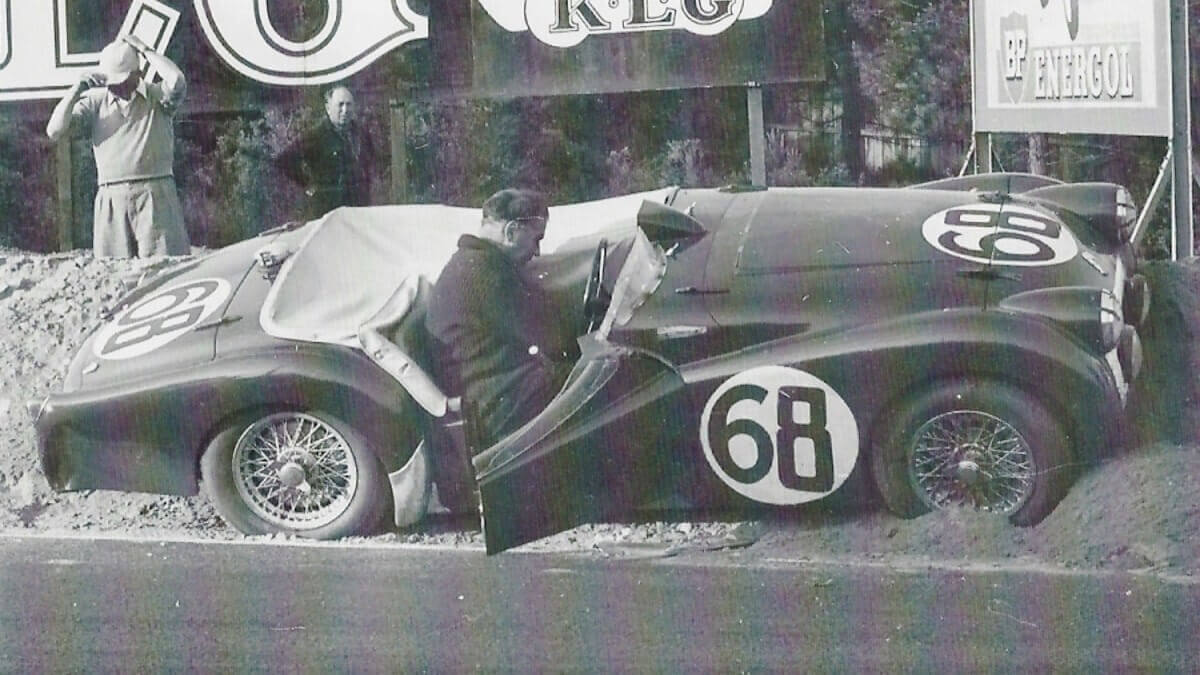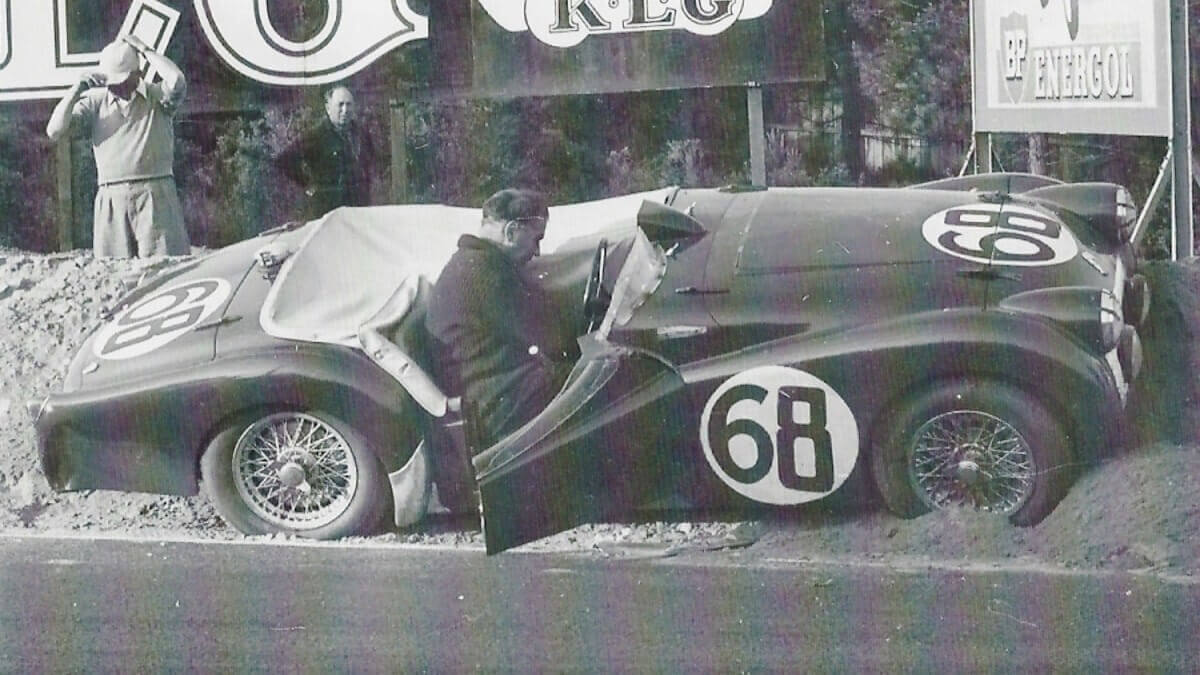 At the Earl's Court Motor Show in London in 1952 the two-seater open prototype Triumph TS20 (depending on some sources also called 20TS) made its debut, which was shortly afterwards renamed to TR1. It consisted of components of older models from Standard Motor Cars and Triumph and received a body designed by Walter Belgrove. However, the driving performance was by no means convincing, so that the development of the successor model TR2 started soon afterwards. The help of racing driver Ken Richardson, who had previously called the TR1 a 'death trap' after test drives, was secured. The TR2 then made its debut at the 1953 Geneva Motor Show, whereupon production started in August of the same year. Under the bonnet sat a four-cylinder engine with 90 hp, which were transmitted to the rear axle via a four-speed gearbox with optional overdrive. This meant that the car could accelerate from a standstill to 100 kph (62 mph) in 11.9 seconds and was able to reach a topspeed of 170 kph (105 mph).

With such performance data the TR2 belonged into the field of sports cars in the 1950s. So it is not surprising that Triumph used it for races like the Mille Miglia or the 24 Hours of Le Mans. Silverstone Auctions now offers one of three factory racing cars, which started in Le Mans in 1955, at the NEC Classic Motor Show in Birmingham. Up to today it is still the most memorable race on the Circuit de Sarthe due to the worst accident ever in motorsport history. But Triumph had nothing to do with it and as the race continued, Mortimer Morris Goodall and Leslie Brooke finished the race with start number 68 on doors and hoods 19th overall despite a two and a half hour slip on a sandbank at Tertre Rouge.

Compared to the production cars, the racing cars had larger front brake discs, bigger endurance fuel tanks and modified cylinder heads. These changes were used in later model years for the production sports cars. Directly after the race, King Hussein of Jordan took over this TR2 and added it with its Le Mans livery to his car collection. Later he had the car repainted in the Jordanian colors blue and white with luxurious upholstery inside. In 1956 he took the Triumph back to Great Britain with him, where he attended the Army Officers College in Sandhurst. Since the Roadster wasn't up to the typical British winter, he sold it in November of the same year, whereupon the racecar went through many hands, before in 1972 the current owner bought the meanwhile yellow painted wreck. Only during the restoration, which lasted until the year 2000 due to a growing family and work commitments, did he become aware of the special history of this car and put it back into the state in which it stood at the starting line in Le Mans in 1955. However, he added a roll bar and modern seat belts to allow the car to be used in historic racing. Silverstone Auctions expects a hammer price between £ 100,000 and £ 140,000.

Images: Silverstone Auctions