With the 1500, Seat rose into the field of the middle class in 1963. This makes it the ancestor of models such as the 132 or the Exeo. In keeping with its era, the car was given a trapezoidal design with rich chrome trim. The fenders were filled with diagonal tires in white wall design. In the Spanish newspapers, the Seat 1500 was considered a chauffeur-driven car because of its size and luxurious equipment. In fact, it was even larger in length, width and height than some competitors from the USA. However, the 1500 remained cheaper.
Sedan and station wagon
Besides company bosses and politicians, Seat also tried to convince larger families with the 1500. Since the front seat was officially approved for three passengers, up to six people could ride in the car. In some Spanish cities cab companies and driving services also bought this car and sometimes loaded it with more passengers than allowed. Besides the classic sedan there was also a station wagon version. Since Seat was founded as a Spanish sister company of Fiat, the 1500 also was a licensed production. Modifications and further development took place in parallel to the Italian car. For example, from 1967 there was a modern three-phase current alternator instead of the 400-watt alternator and five instead of four wheel studs.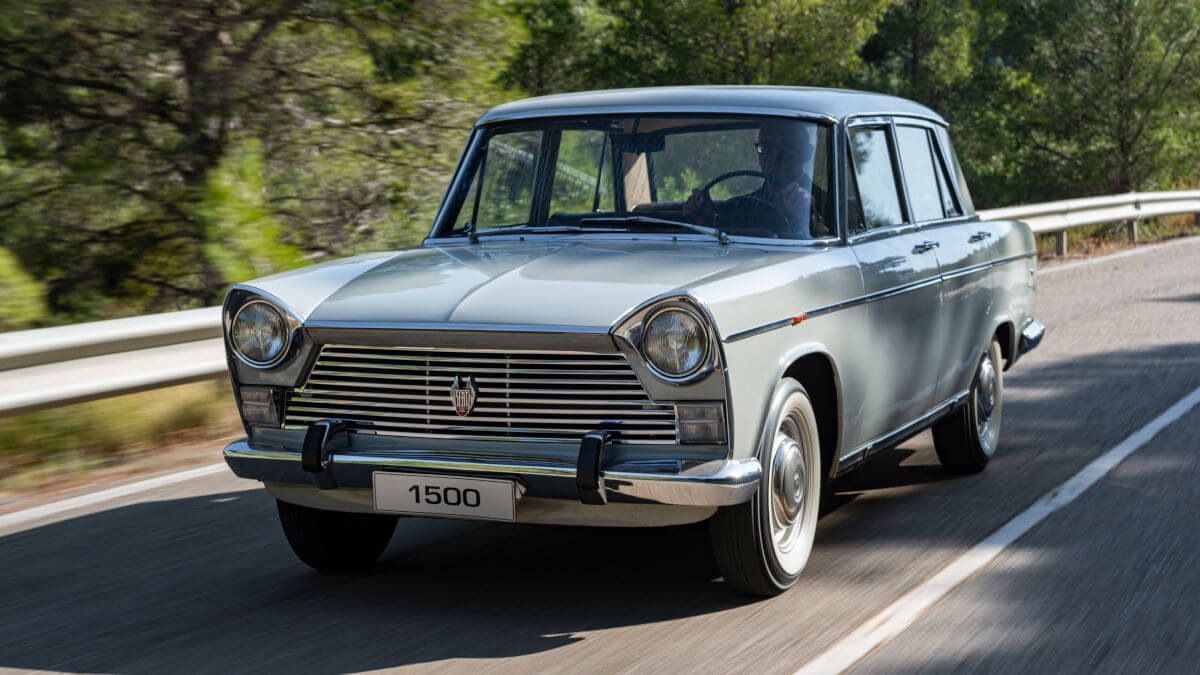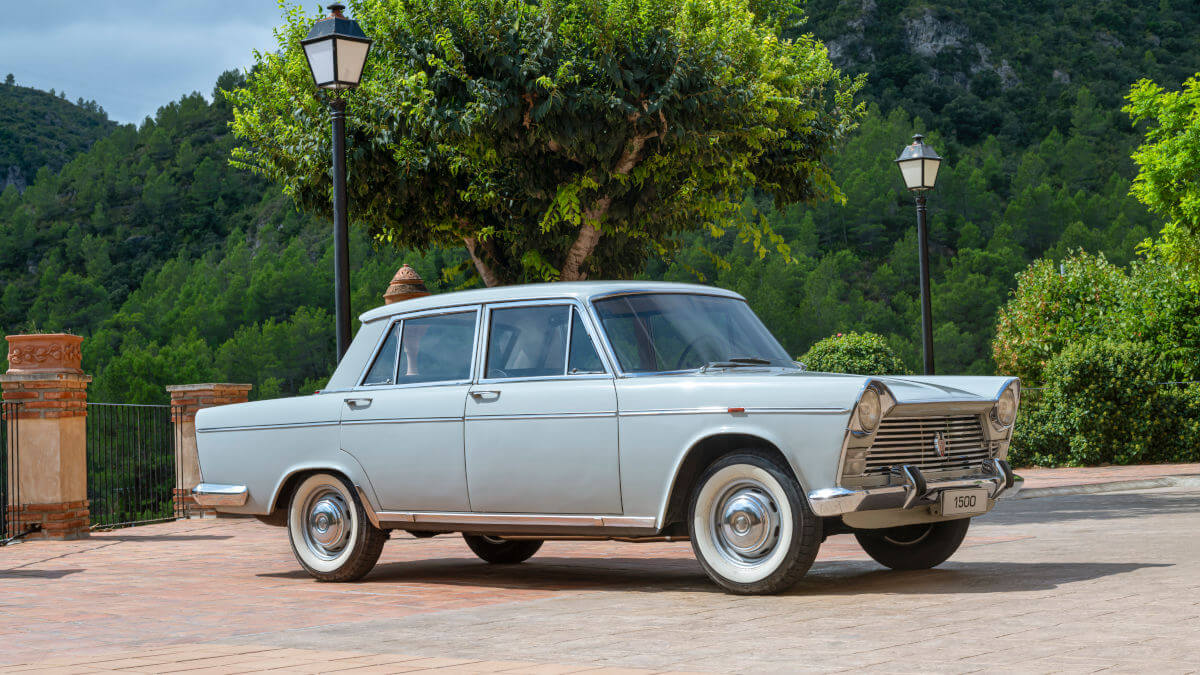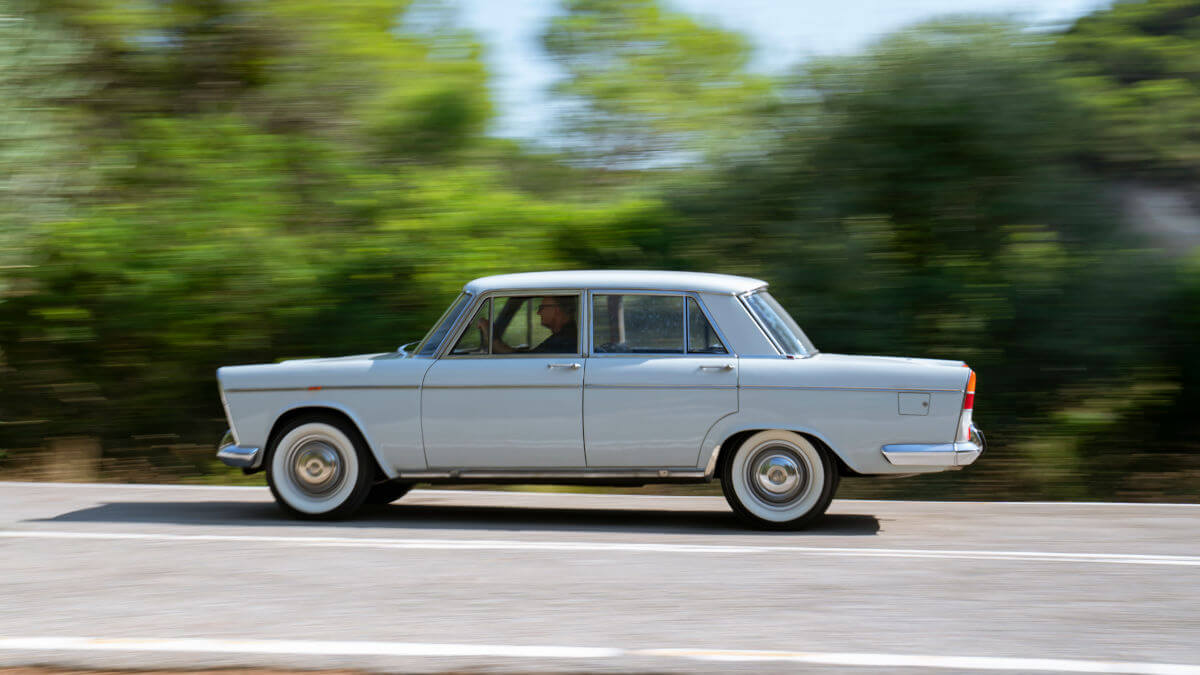 Under the hood was a 1.5-liter four-cylinder engine with 72 hp and 125 newtonmeters of torque. This power was transmitted to the rear axle via a fully synchronized four-speed transmission with a shift lever on the steering column. Thanks to a moderate unladen weight of 1.2 tons, the car reached a topspeed in access of 120 kph (74.5 mph). In the partial load range, the vehicle switched off one of the two carburetors and thus consumed significantly less fuel. In combination with the 60-liter tank, this allowed long ranges. Seat supported road safety by installing a disc brake system all round, including a brake booster.
Also available as diesel
The standard equipment included wind deflectors, sun visors that could be turned to the side and contained a mirror on the passenger side, a center armrest at the rear, reading lights and a lockable glove compartment. On the dashboard there was already a pressure gauge for the engine oil and in the footwell a step switch for the windscreen wiper. In 1969, a major model upgrade was carried out, with double headlights being used at the front instead of single lights. At the same time, Seat expanded its engine program to include a 1.8-liter diesel with 46 hp. This variant was sold as the Seat 1800 Diesel. Two years later, the two-liter diesel engine purchased from the Mercedes-Benz 200 D with 55 hp replaced this model as the Seat 1500 Diesel 2000. Production of all model variants ended in 1972.

Images: Seat