Since some years car fans and specially sports car fans know about the name Rimac from Croatia. The reason is simple: They developed an electrical hypercar without compromises, the Concept_One. Although only ten cars have been produced, the car is well known for its accelerations, the good quality and many outings at Motor Shows, events and in social media. During one driving feature one of the cars suffered a terrible accident. British motor journalist Richard Hammond drove a Concept_One for Amazon Prime magazine 'The Grand Tour' and crashed badly during a Hillclimb in Switzerland. He got away with a broken leg but the car burnt down so the number of cars have been reduced to seven. With a slight wink Rimac looks back to this mishap and installed a fire extinguisher into the new C_Two, which is hold in place with a leather strap. Onto this the words "In Case of Hill Climb Extinguish Fire" are embellished.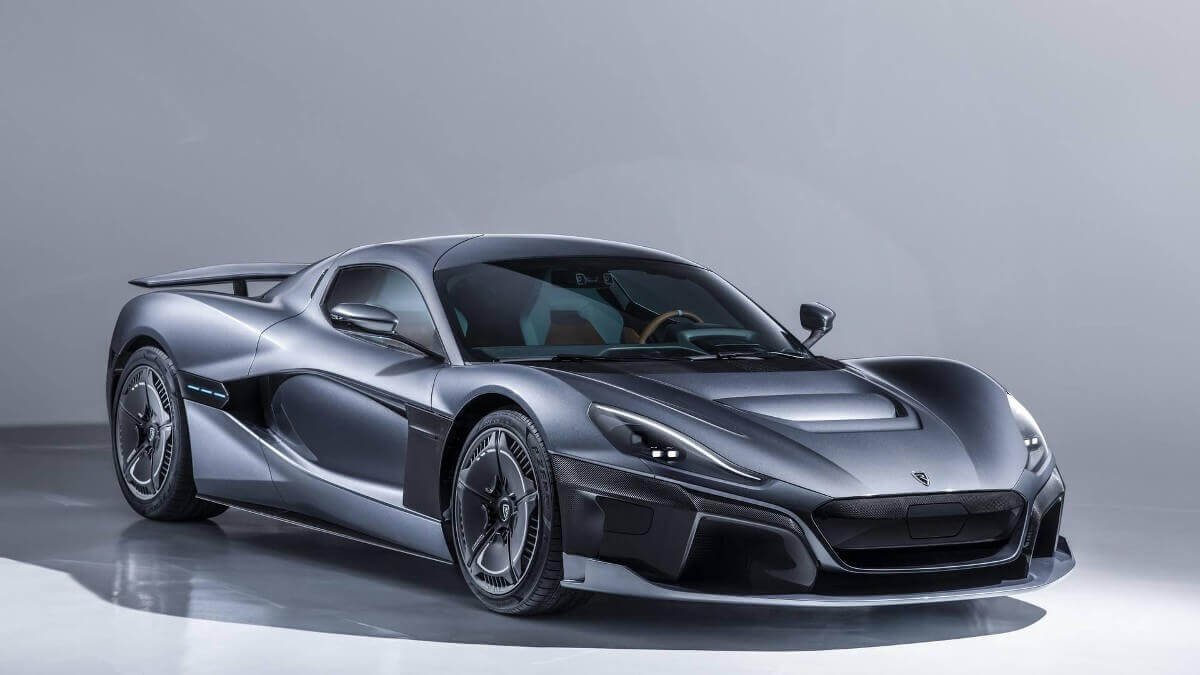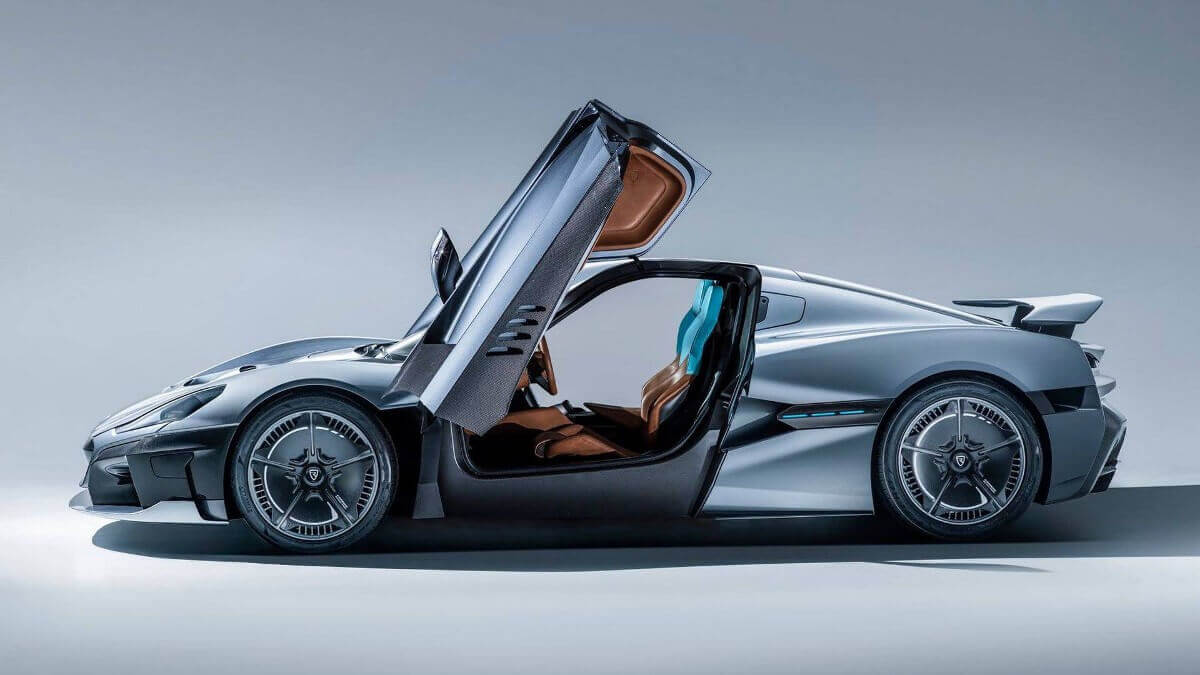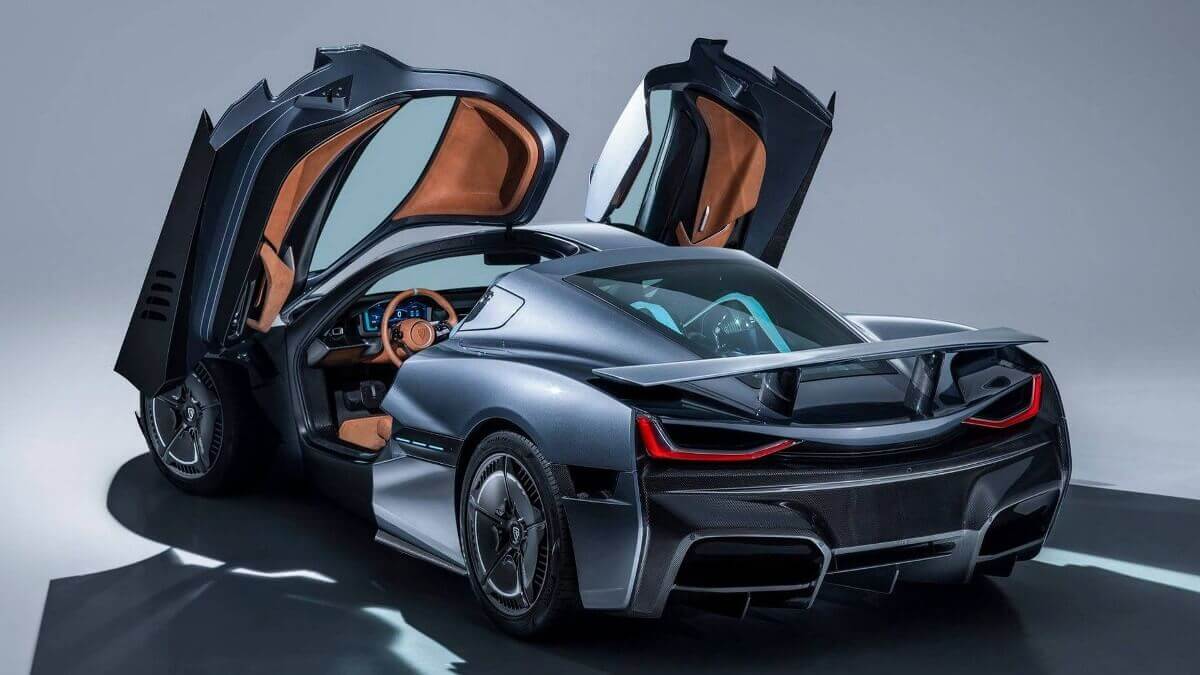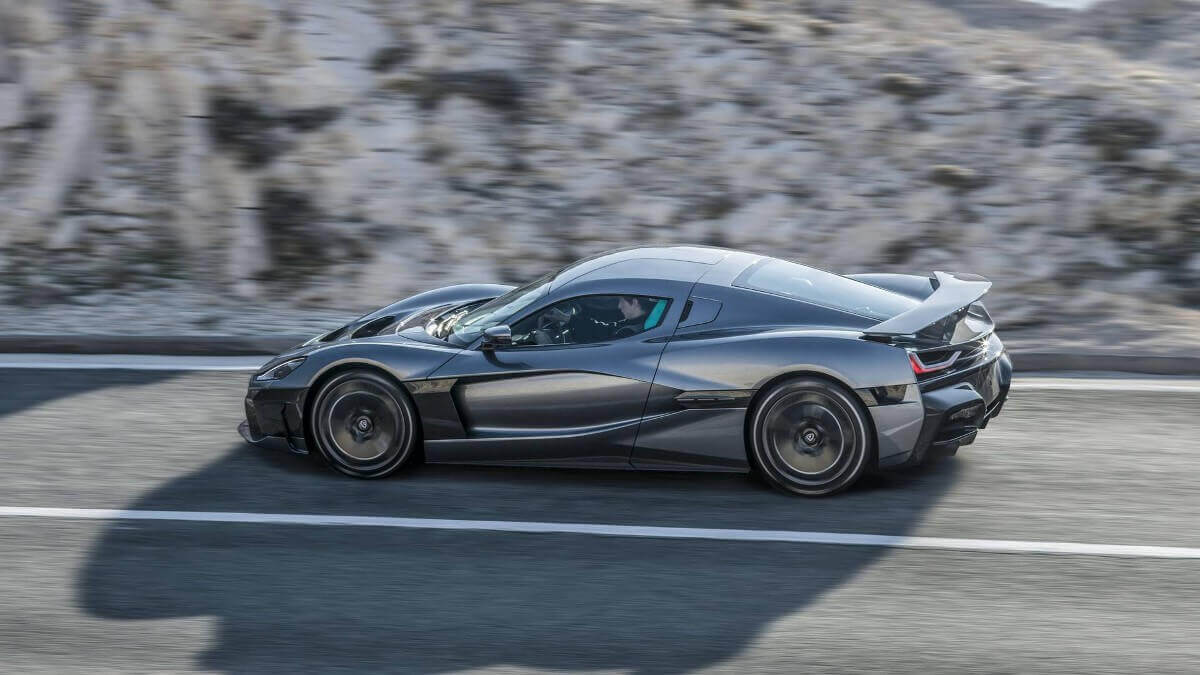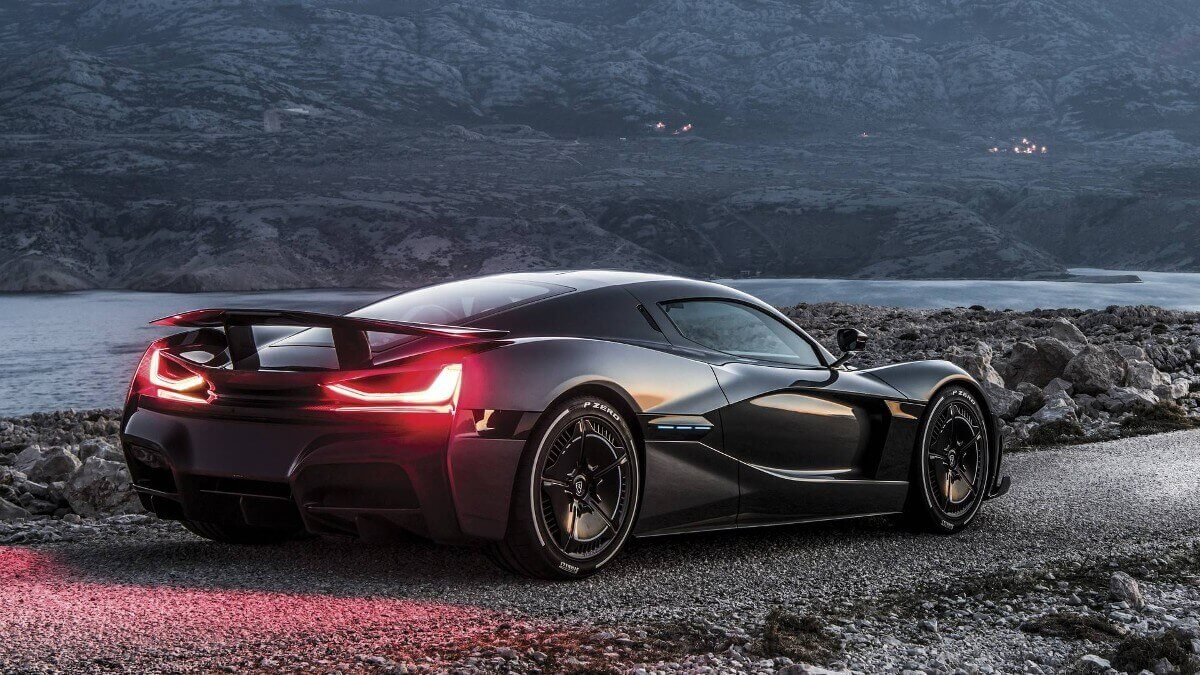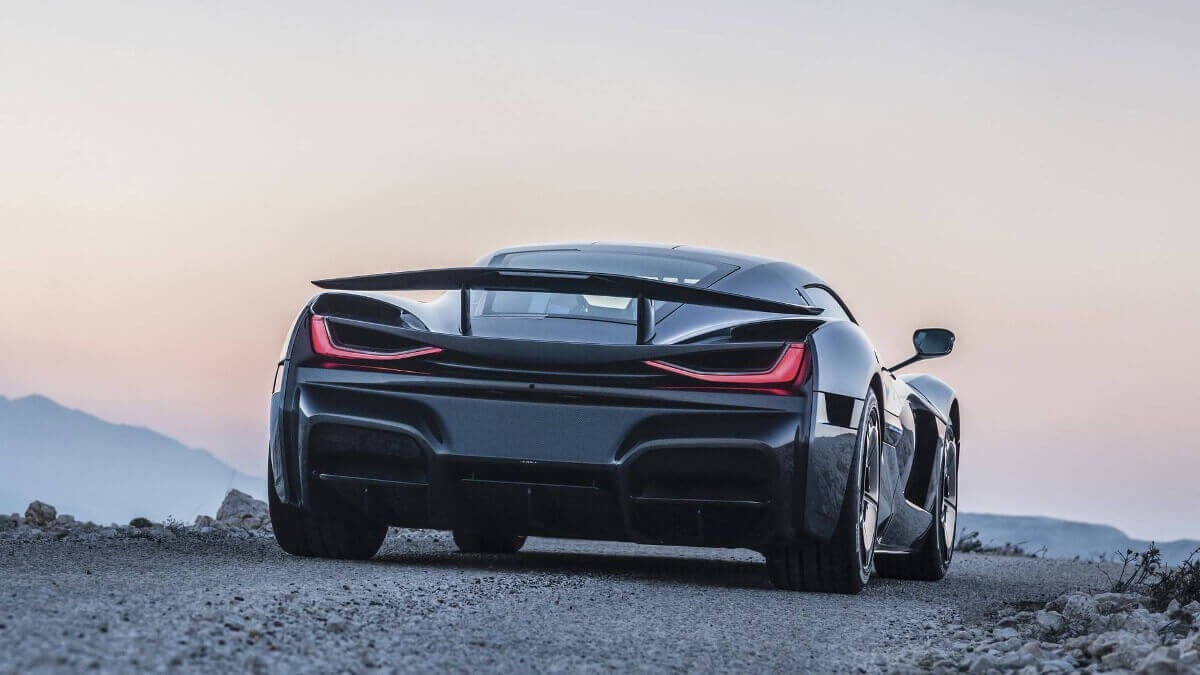 With a total power output of 1,408 kilowatts (or in other words 1,914 horsepowers) and 2,300 newtonmeters of torque the C_Two sets new benchmarks. Depending on Rimac the acceleration from zero to 62 mph just takes 1.85 seconds while the car is capable of up to 256 mph top speed. If you drive a bit slower you might be able to reach up to 403 miles per charge. Therefor the car gets a battery pack with 120 kWh capacity. Since the automotive world is discussing the matter extensively, also Rimac works with autonomous driving technologies and fitted level 4 autonomous capabilities to the C_Two. You can sit in it and let the car do the driving, but more interestingly it also features a practice mode which can load ideal lines and perfect brake points for different race tracks and will show them to the driver so he or she can learn and become a better driver.

Active aerodynamic elements like movable flaps at the front or the rear wing help to produce downforce. So the Rimac C_Two can be driven fast and safe on racetracks and narrow streets. Its bodywork is made from carbon fibre and sits on a monocoque with subframes made from carbon fibre as well. Kerb weight is just 1,950 kilograms which seems a lot, but isn't to bad for a car with so much electric technology inside.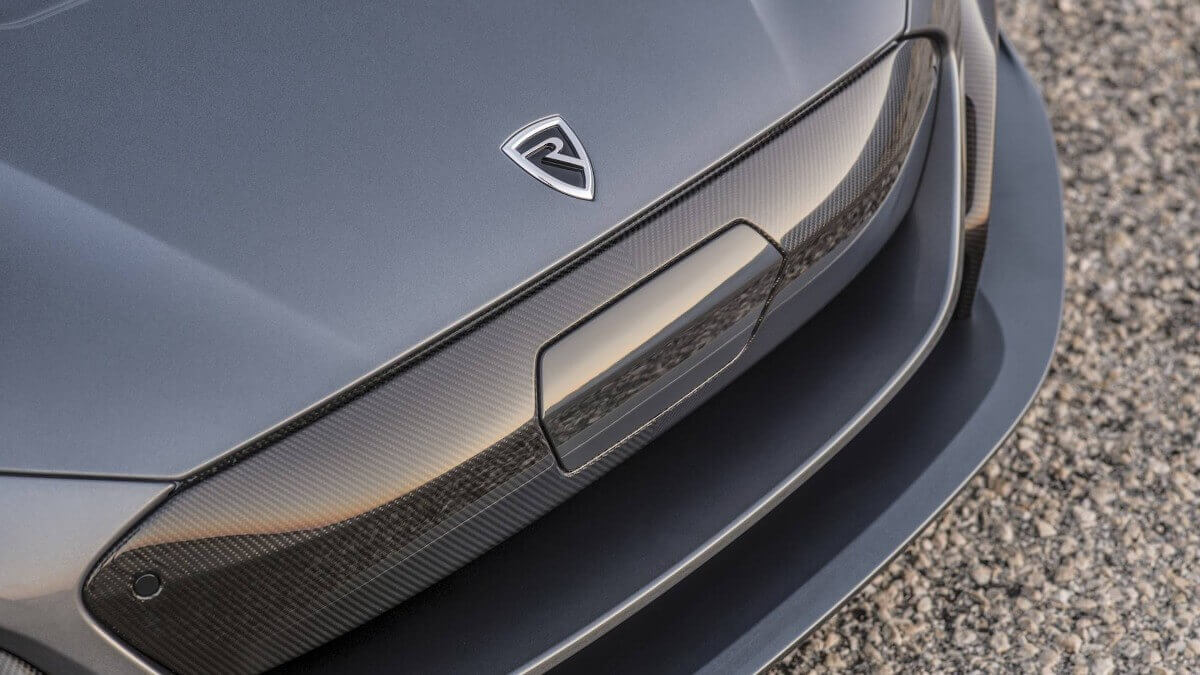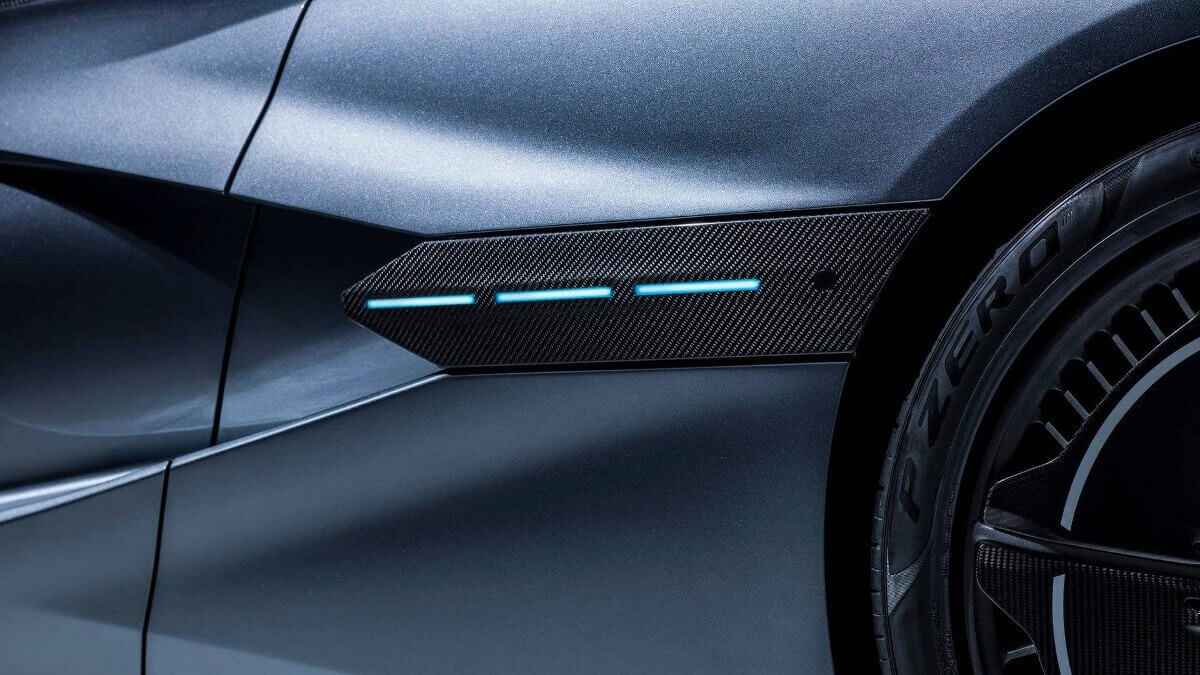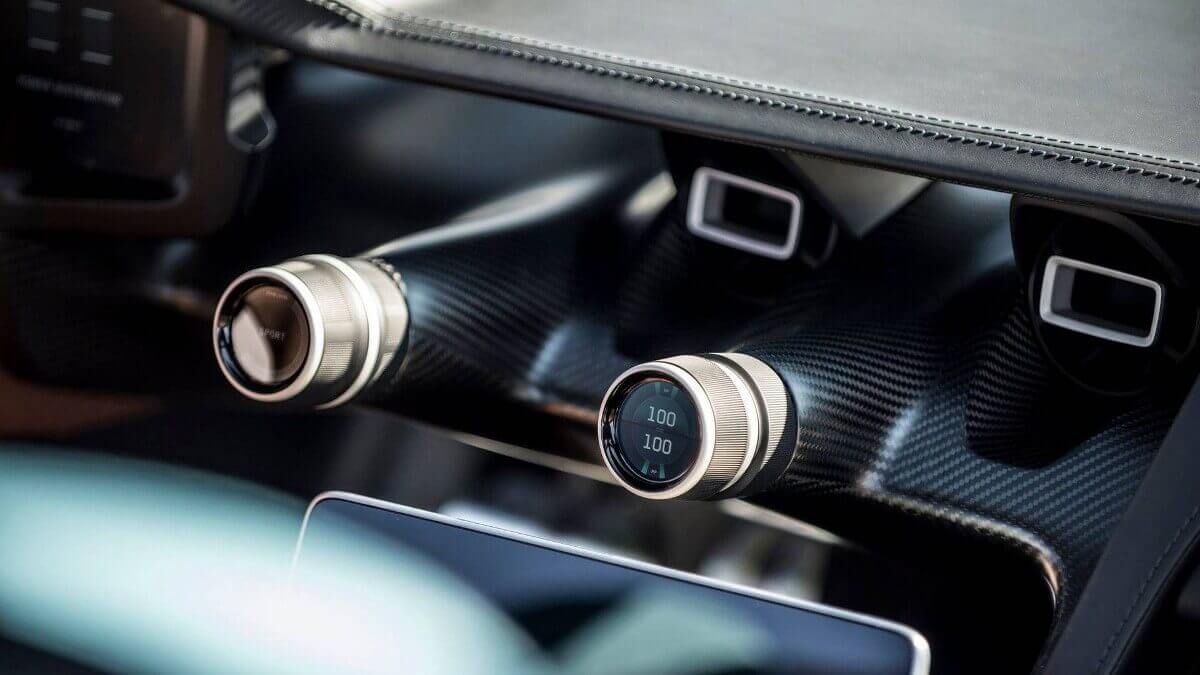 Inside the C_Two offers enough room for two persons who are seated in comfortable sports seats. Behind the three-spoked steering wheel you can see a display showing all necessary driving information. All other features like climate control, entertainment and navigation show their info on the big center display. Also the three round knobs show integrated small displays. Behind the passengers is some room for luggage. Rimac offers different options for luggage fittings and showed a helmet holder system in Geneva.

Despite a high base price of 2.1 million US dollars Rimac already said that all 150 examples of the C_Two are pre-ordered. Customers bought an average of 615,300 US$ of optional extras.

Images: Rimac Automobili