If you had to think of any car, an iconic car that sticks to your mind, silhouette and all, which one would you think of? For me personally, it simply has to be the '67 Ford Mustang. I'm trashy like that. As with all things, there's a chance that I might one day own one as well. But there's also good chance that I might not, since action films seem hellbent on destroying as many Mustangs as humanly possible. With more and more of these classic cars rotting away in scrap yards, my chances continue to dwindle. If someone were to tell me then that they have come up with a way to rekindle and preserve some essence of such a car… they would have my attention.

In 2014, a pair of friends and entrepreneurs from Denmark started a business venture called REC Watches, which might already be familiar to some and has only gained more and more attention as time has gone by. In fact one of their watch lines has already been written about on this very site, the REC 901. Their idea was taking parts from derelict cars and reincarnate them in the form of wrist watches. Starting with a design collection that incorporated remnants of the classic British Mini Cooper, they produced quartz watches with a newly designed face in line with the Mini Cooper's fundamental aesthetic. And since they were using metal from actual recovered car bodies, each of the resulting pieces were individually distinct.

Following the success of their first three collections the team accrued investors that enabled them to expand their lineup and start thinking big. And that is were the Mustang comes in again. When REC turned to mechanical watches as their next variation, they chose the Ford Mustang as a subject, with a collection they called P-51 debuting in 2016. The very pleasing car motif used in these P-51 watches features a dial in the style of a speedometer, a date display in the style of an odometer and, with this being an automatic watch, a power reserve indicator looking like a fuel gauge. Several color variations are available, but since the outer dials are cut directly from a piece of Mustang metal, each one will have a unique hue to the dial, as well as a prominently featured serial number. Automatic watches have long been a fascination of mine, especially the ones featuring a viewing window at the back, and the incorporation of a laser engraved recreation of vintage muscle car rims on the mechanical rotor of the watch made my heart grow fonder still.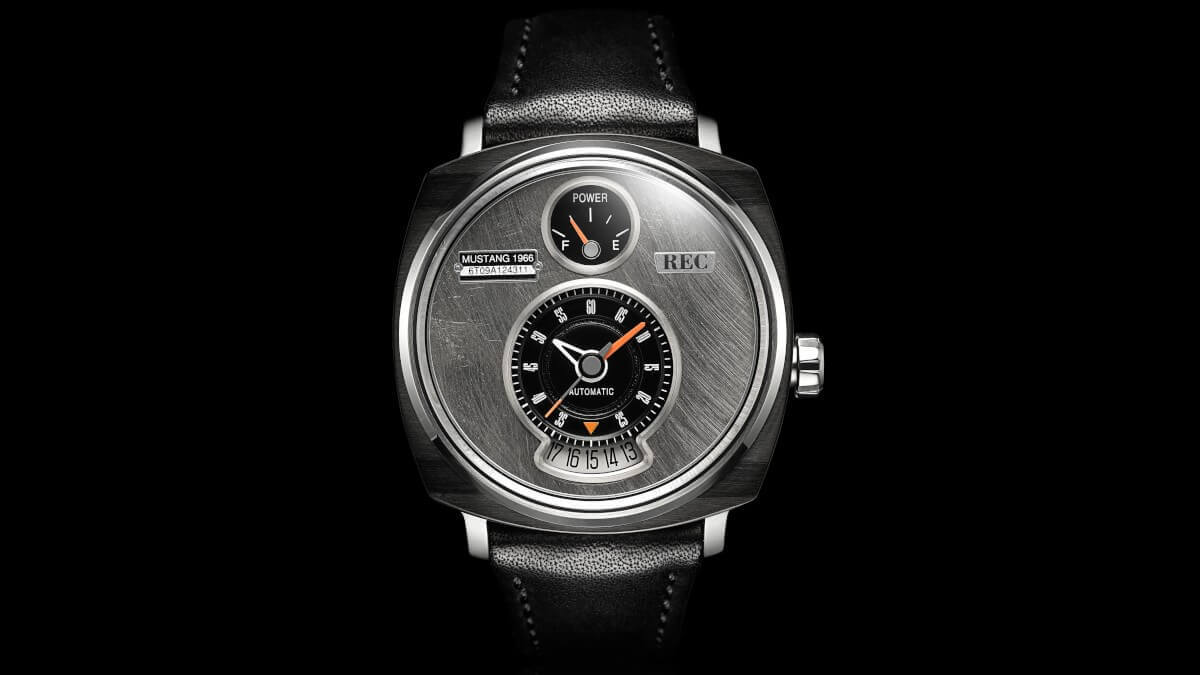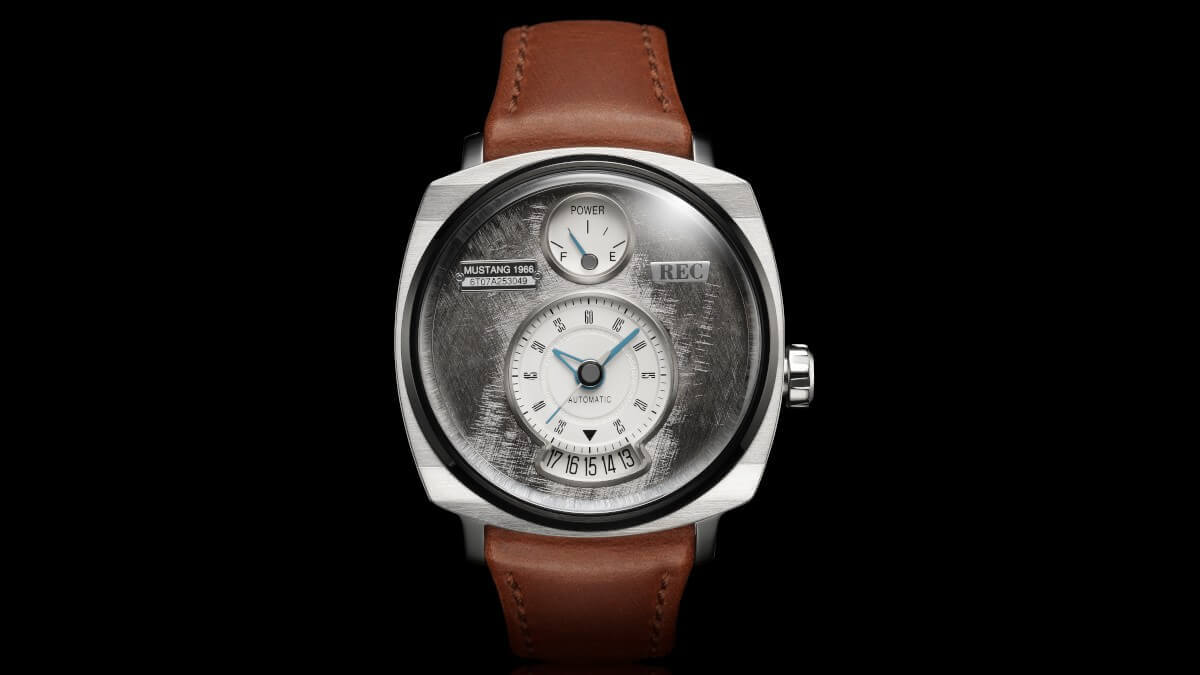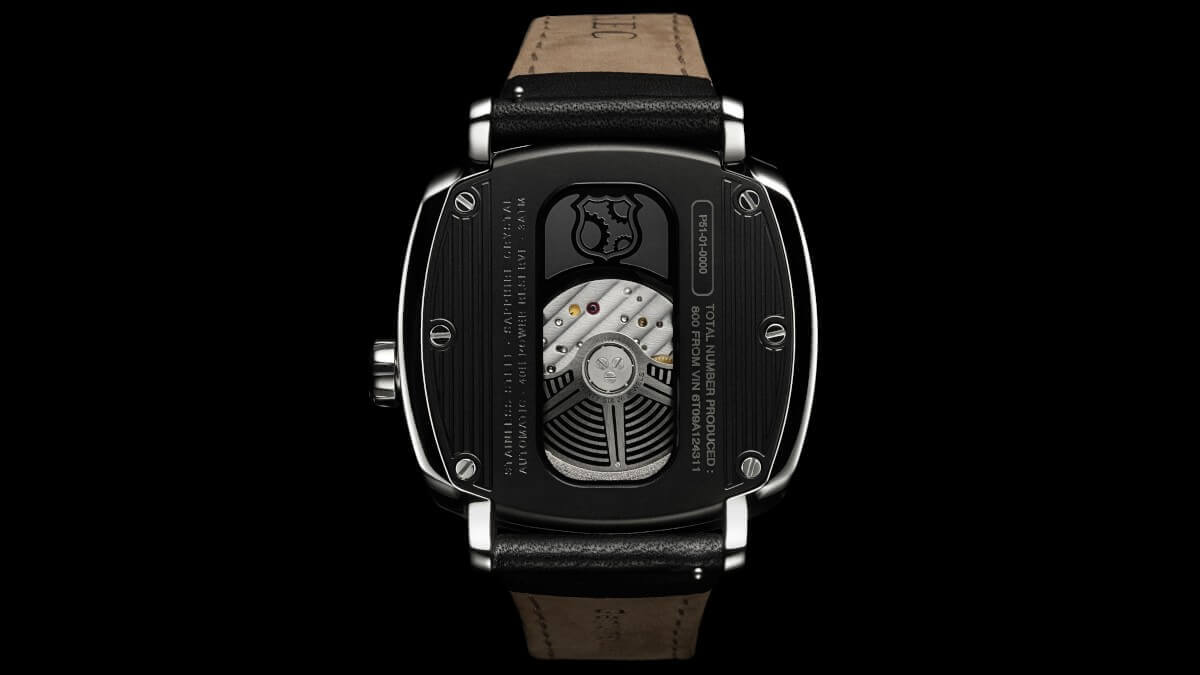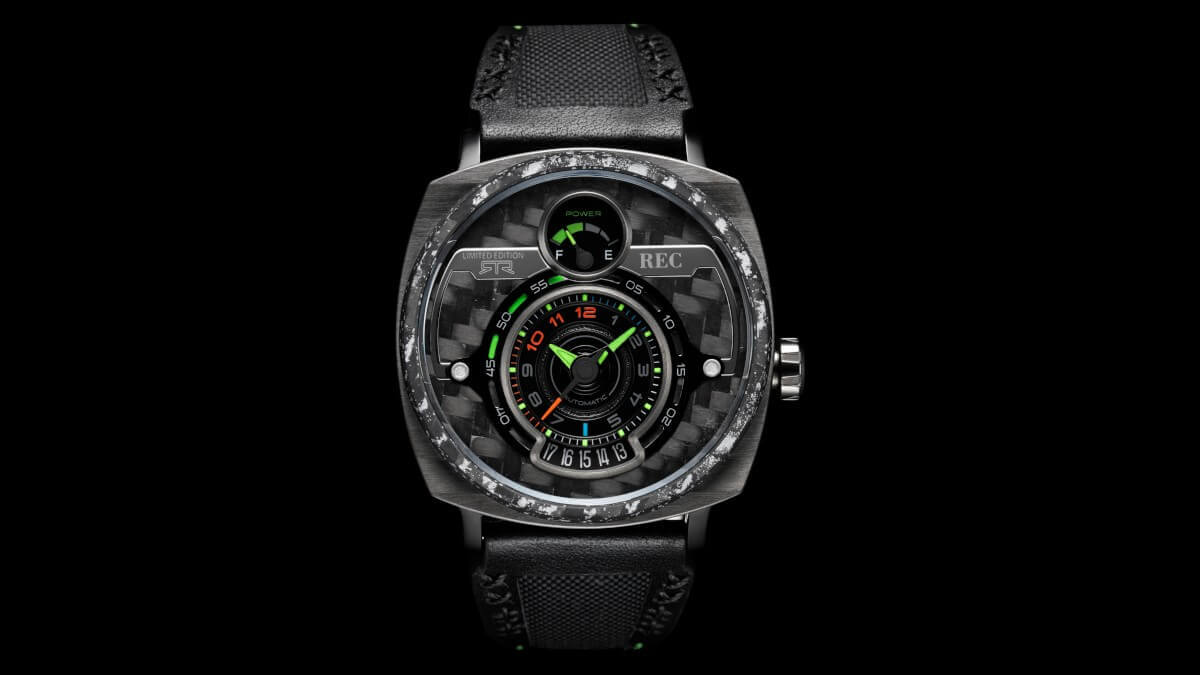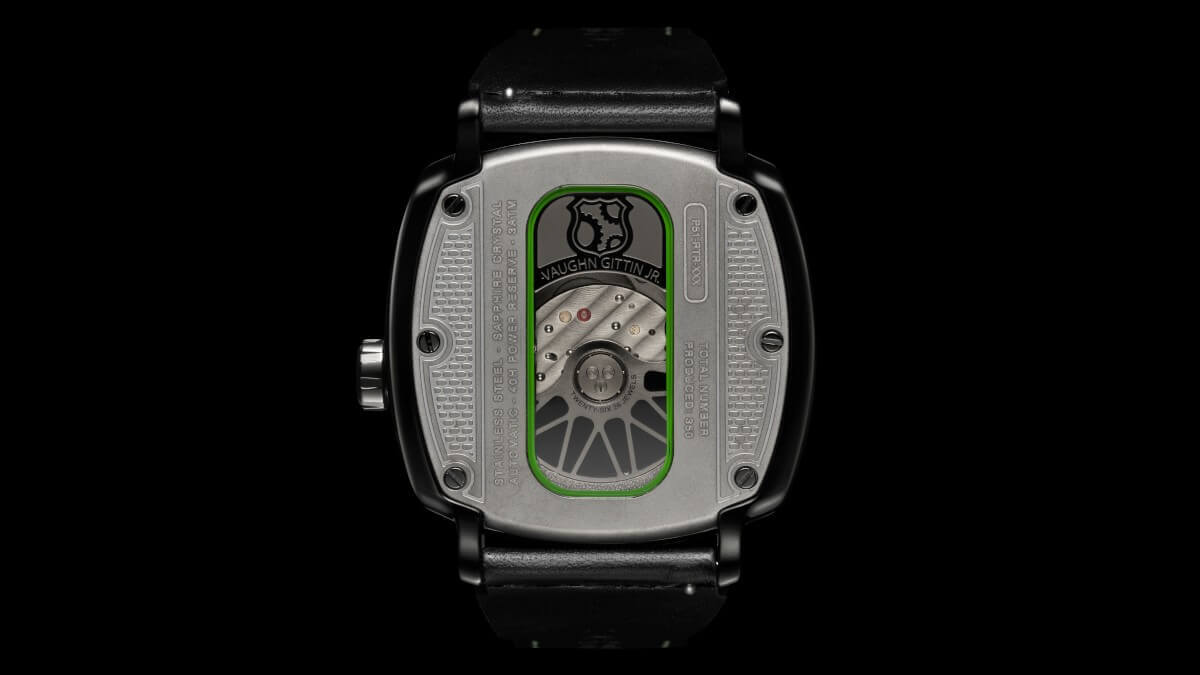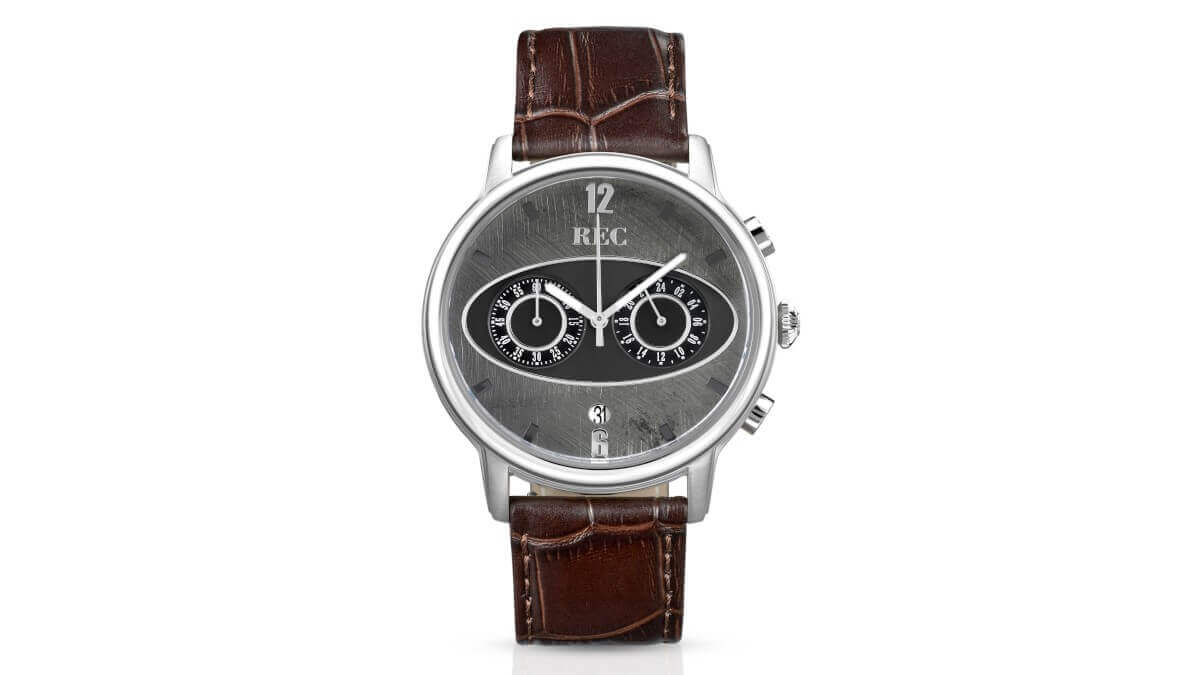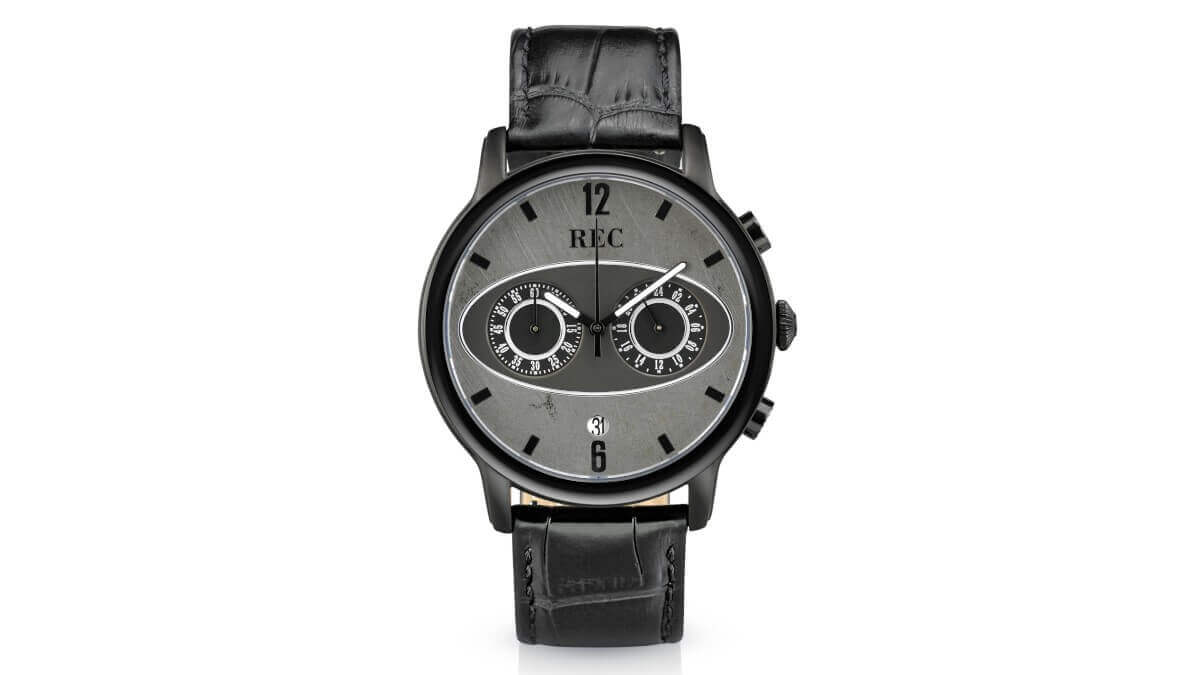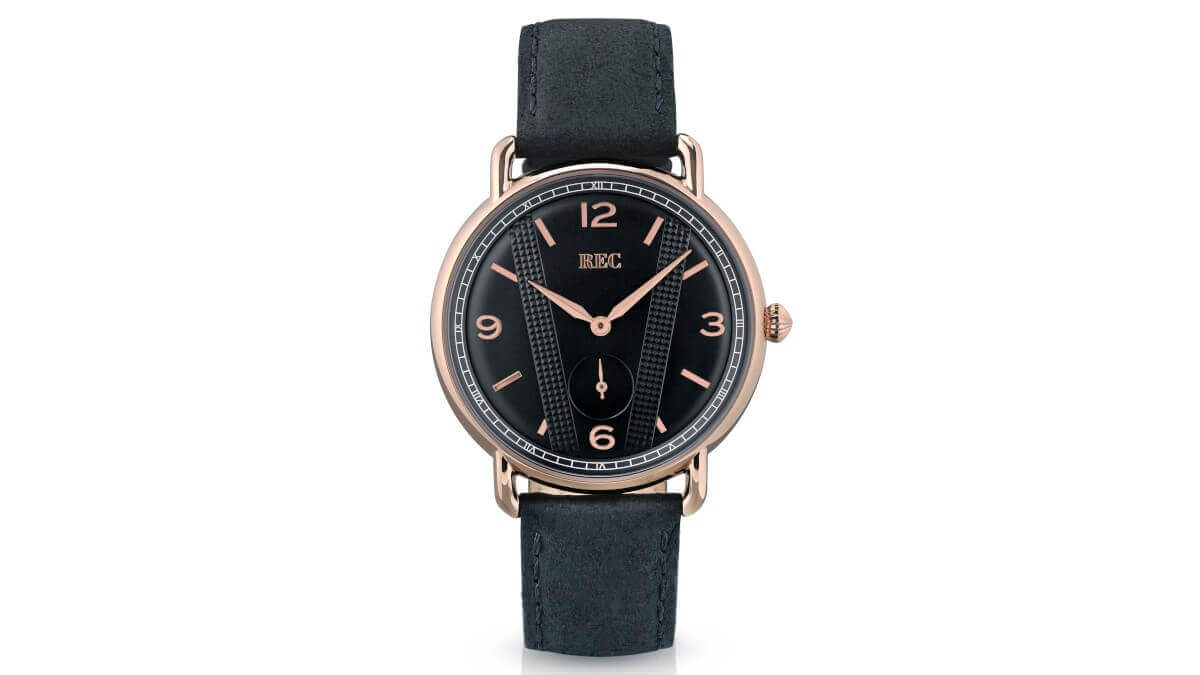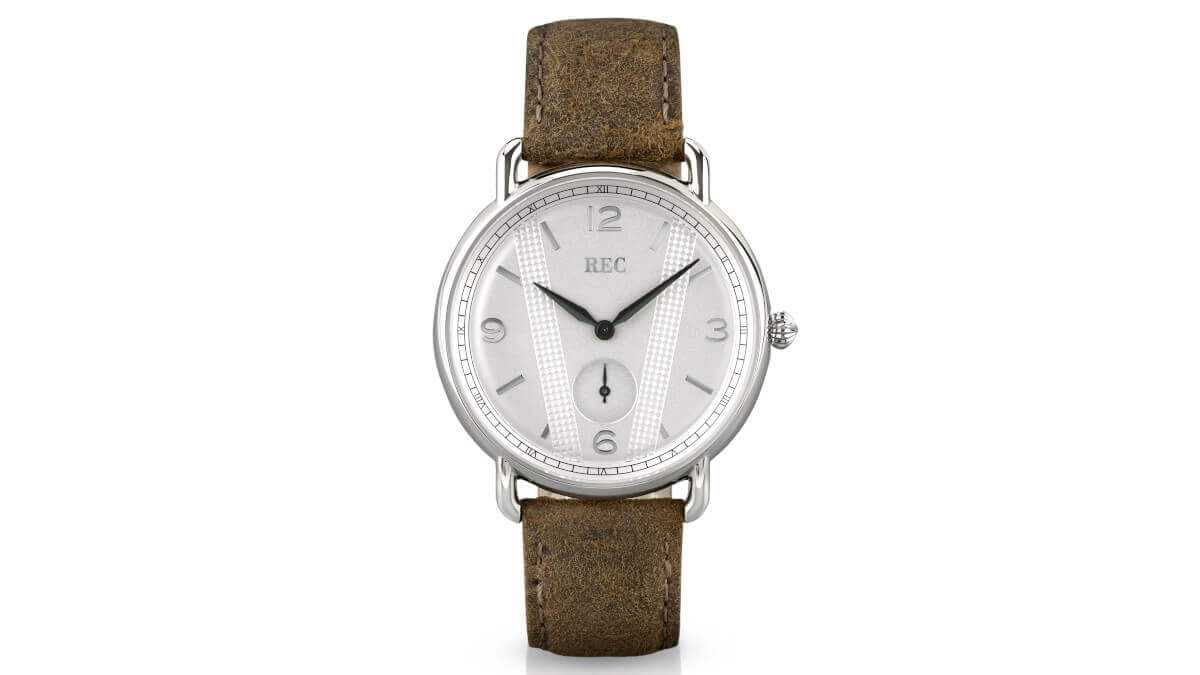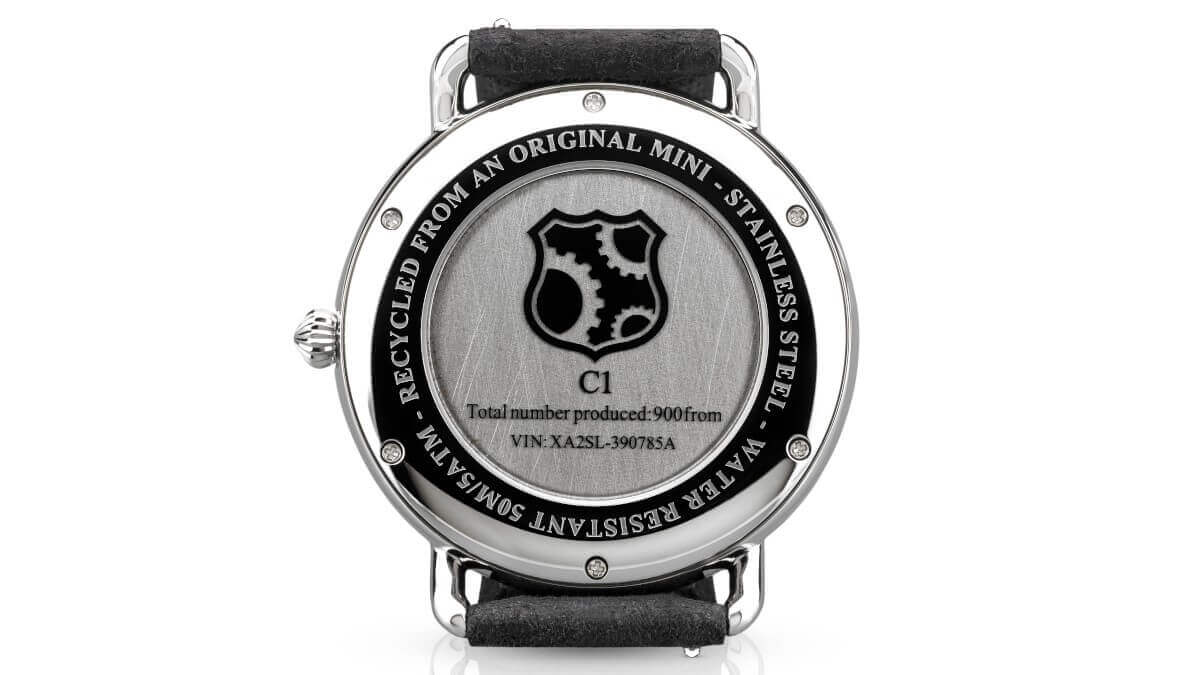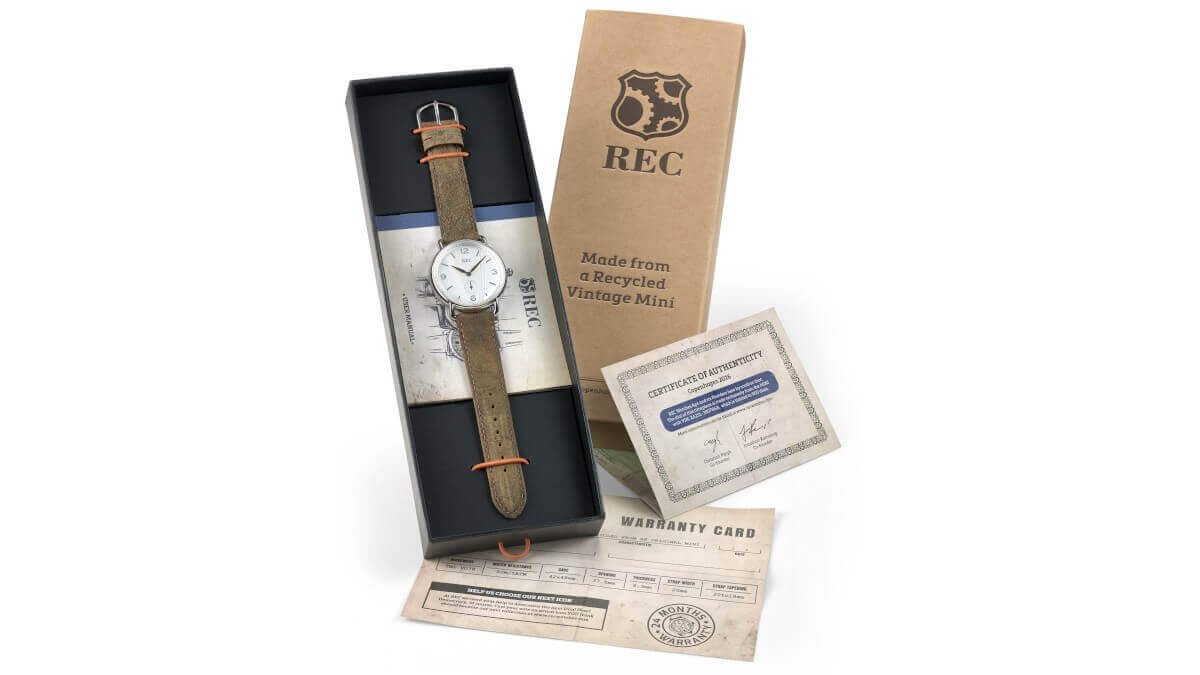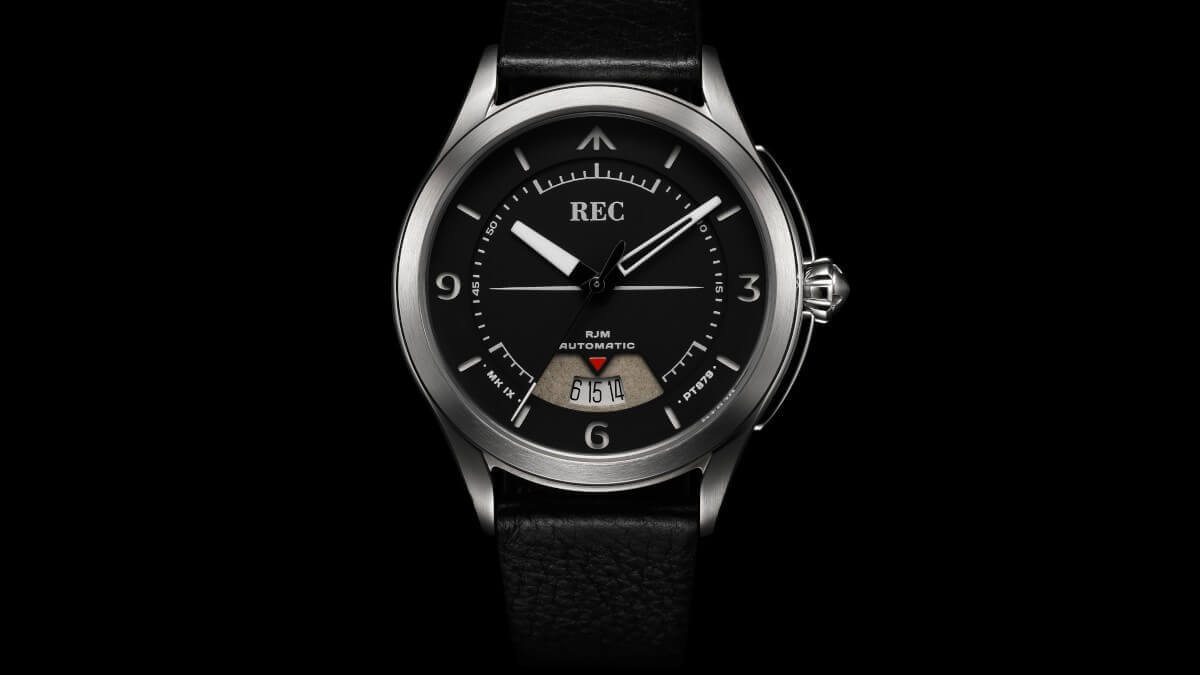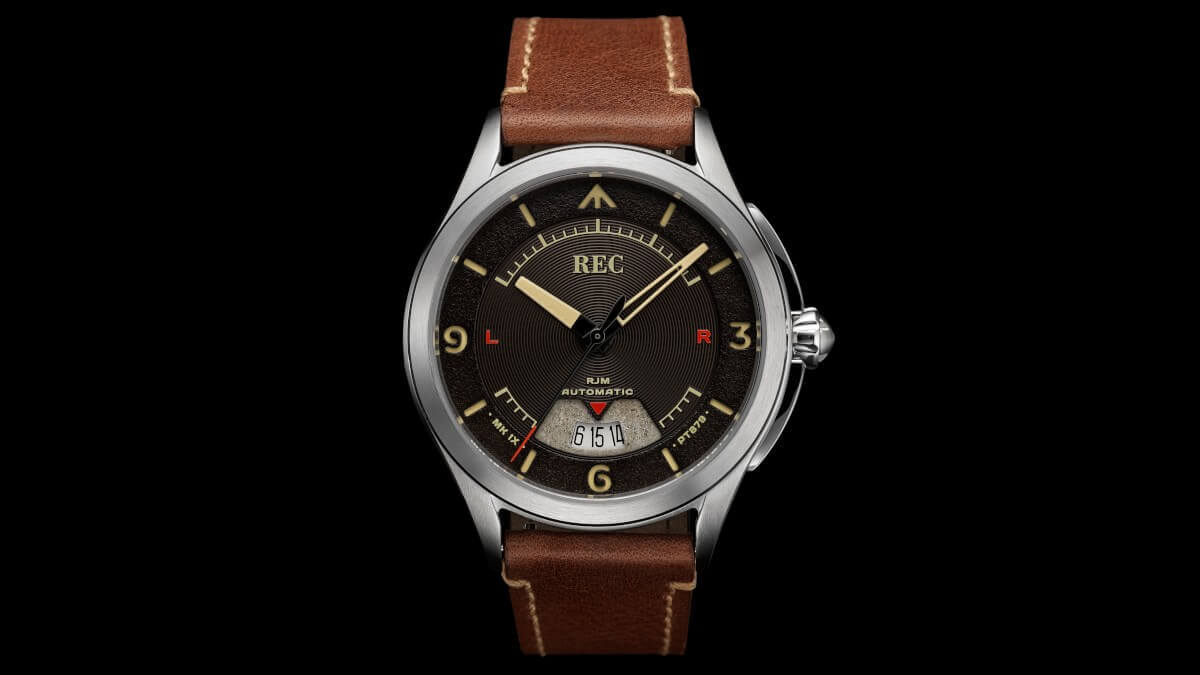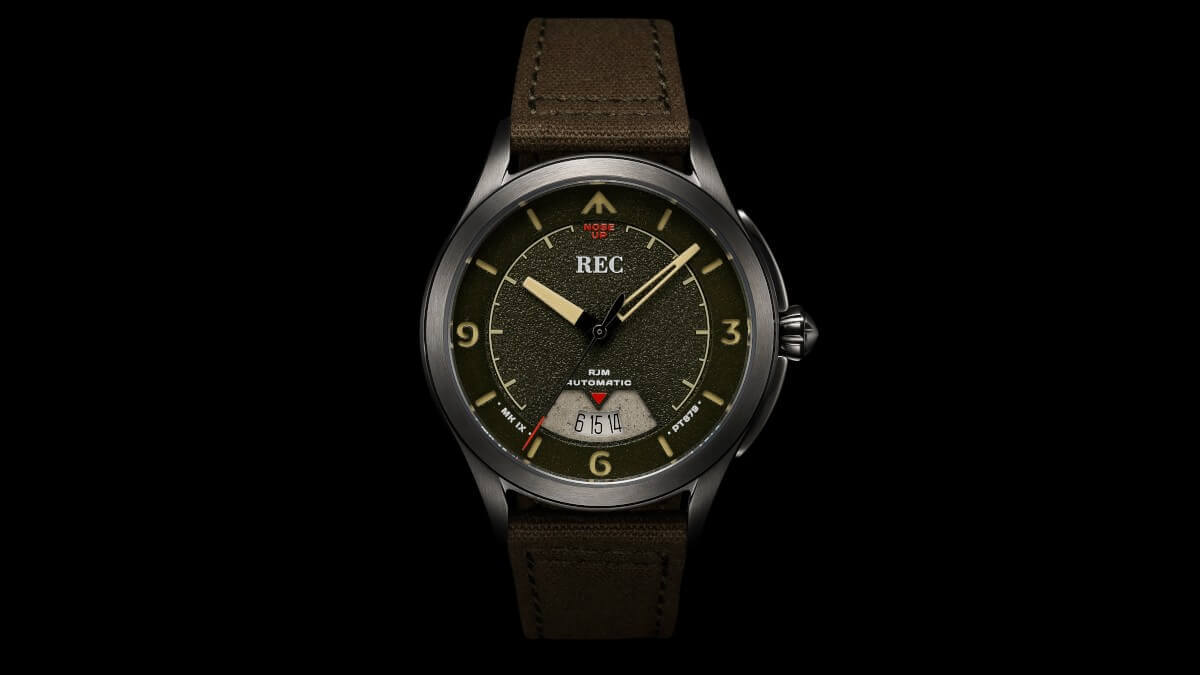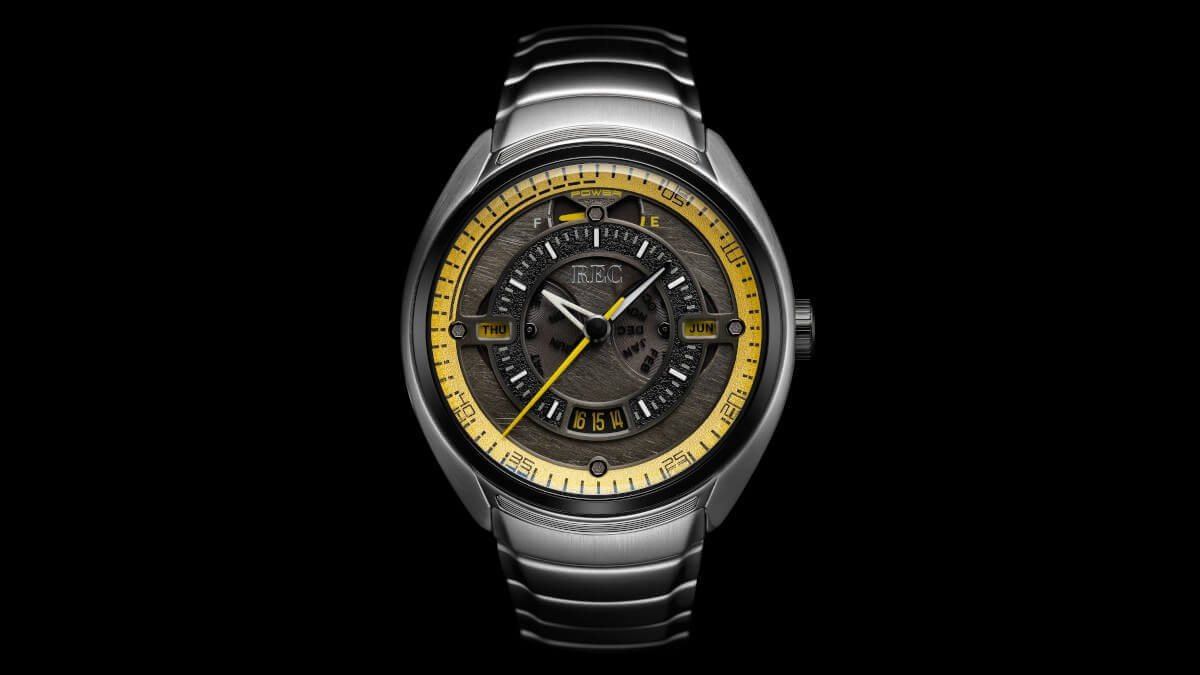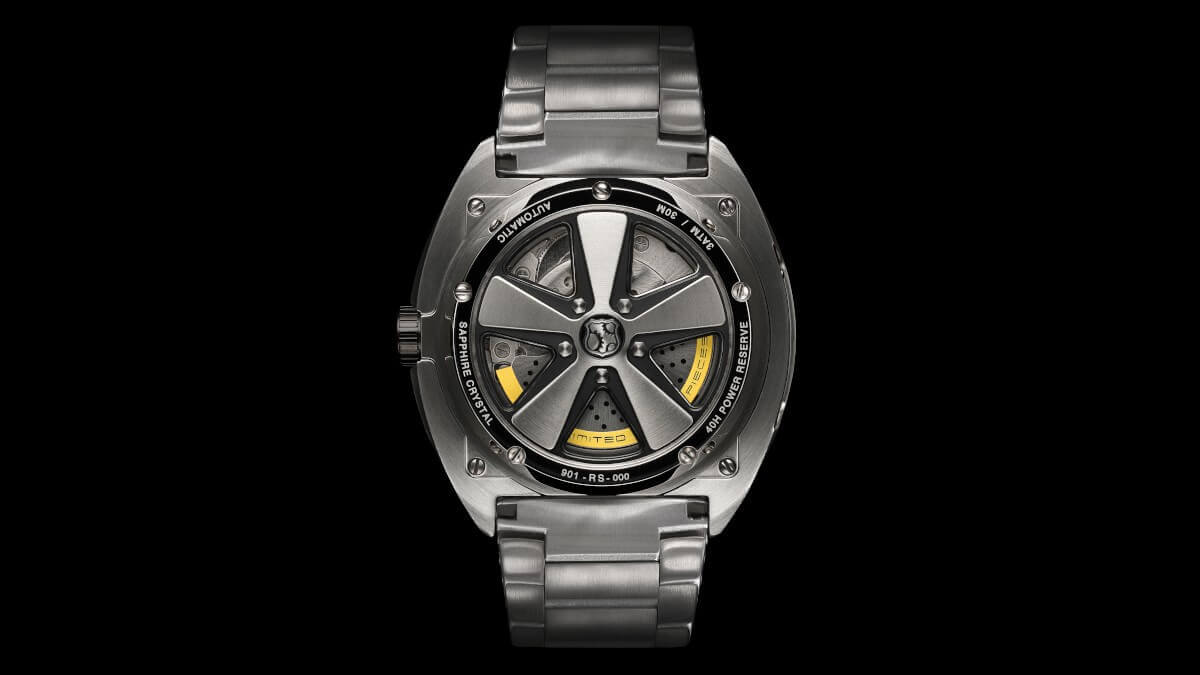 The aforementioned REC 901, cut from the remains of a Porsche 911, is a further step up in design, displaying month, date, day of the week and time in a symmetrical dial, with an even more pleasing echo of the classic rim design on the back. And I would be remiss to let the last current model of REC watches, the RJM, go unmentioned. A watch not only inspired by the actual watches worn by British Royal Air Force pilots during WWII, producing a very clean, timeless look, but in fact built using aluminium from restored Mk IX Spitfires, making it another genuine piece of world history.

At a time when it is nigh impossible to establish oneself as a burgeoning brand, especially in a market as crowded as modern wrist watch manufacturers, there are only very few viable options to set yourself apart from the rest. One of them of course is producing utterly unique, one of a kind pieces. Exclusivity always sells.
Another might be a holistic approach regarding the materials used, since "reduce and reuse" seems to be more and more in vogue, even in current industrial fabrication. A further, simple yet often completely neglected concept is designing a product from the point of view of a potential buyer: designing a watch that you yourself simply could not live without. I would say these watch collections achieve all of the above.

Images: REC Watches