Automotive
Porsche 911 (992) GT3 Touring
When the new 911 (992) GT3 was unveiled in February of this year, Porsche directly announced the debut of a new Touring variant later in the year. This third variation of the GT3 theme, in addition to the normal car and the more radical GT3 RS, has opened up a new group of customers for the previous 991.2 generation. In fact, there are a large number of sports car fans who like to drive their vehicle on winding country roads, but rarely, if ever, take it to the racetrack. Aerodynamic aids such as the large rear wings on the GT3 and GT3 RS are correspondingly unimportant. The GT3 Touring therefore follows the path Porsche has taken with the 911 (991) R: plenty of power without gimmicks. A Touring package was already available as an optional extra on the 911 Carrera RS 2.7 from 1973.
GT3, but without wing, please
Officially, Porsche refers to the GT3 Touring as a pure equipment package. However, from our point of view, it's more than that. After all, removing the rear wing means a major intervention in the vehicle's aerodynamics. The front end also has to be adapted accordingly, which is done here with a smaller spoiler lip. At the rear, the spoiler of the Carrera models, which automatically extends at higher speeds, is used in a modified look. Along the side windows, silver-colored strips of high-gloss anodized aluminium and at the rear, silver-colored exhaust tailpipes provide accents. On request, they are also available in a dark anodized finish in the Black exterior package, which also includes dark taillights.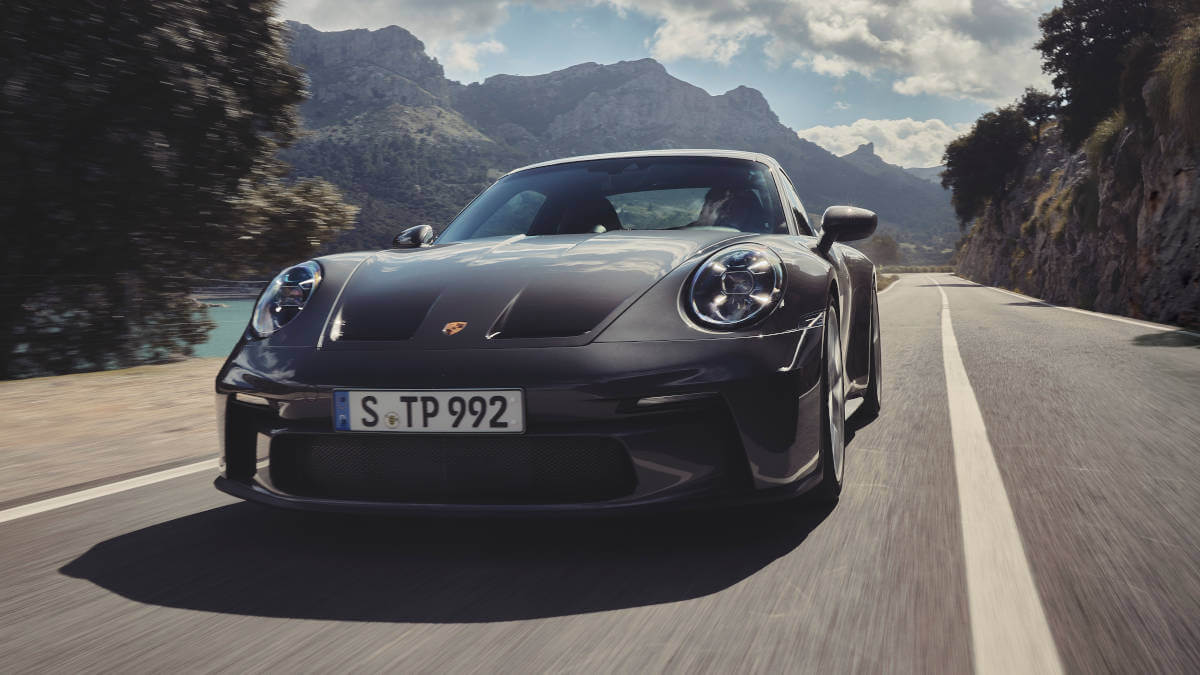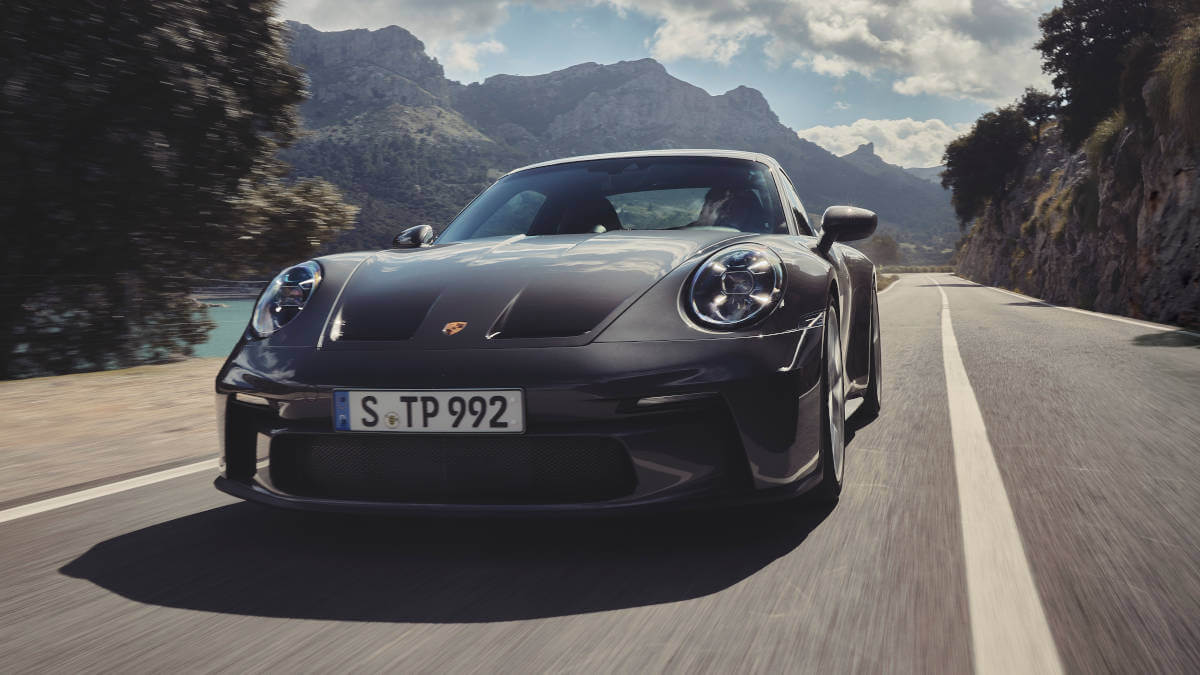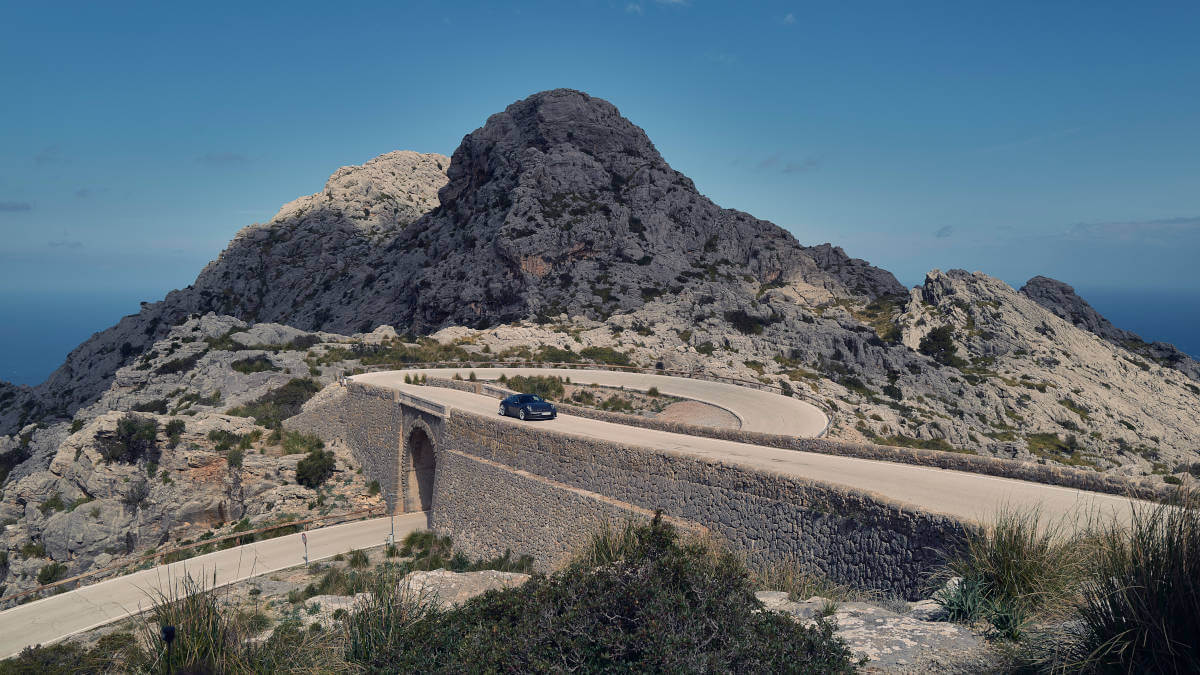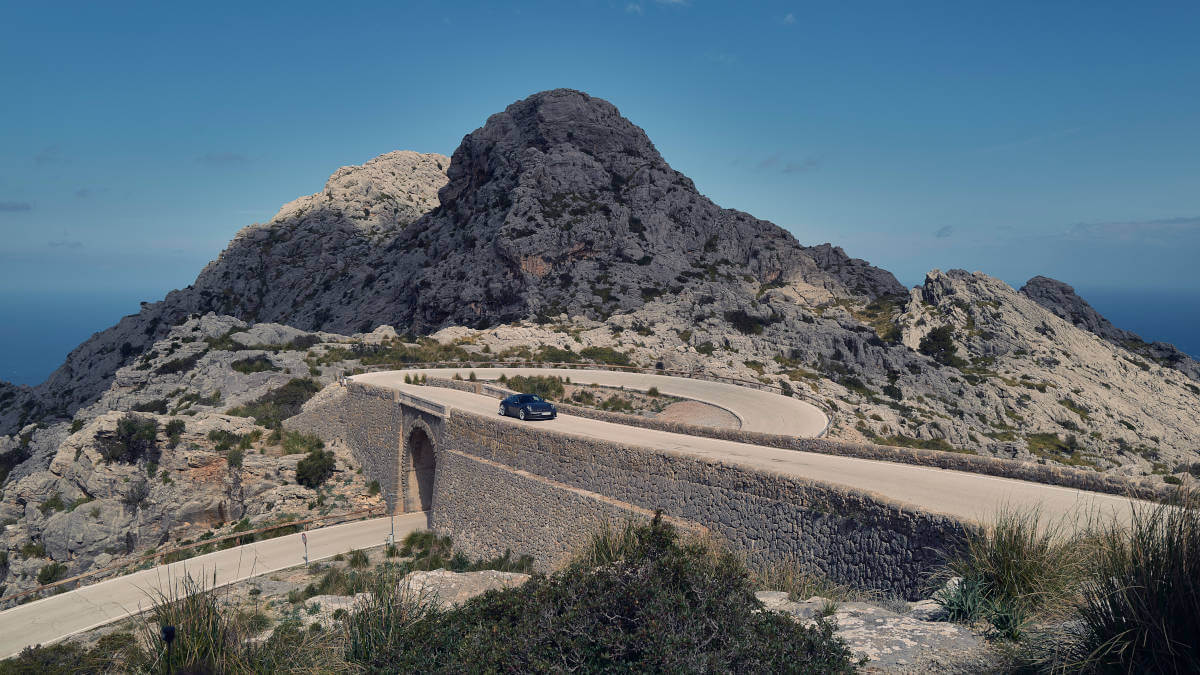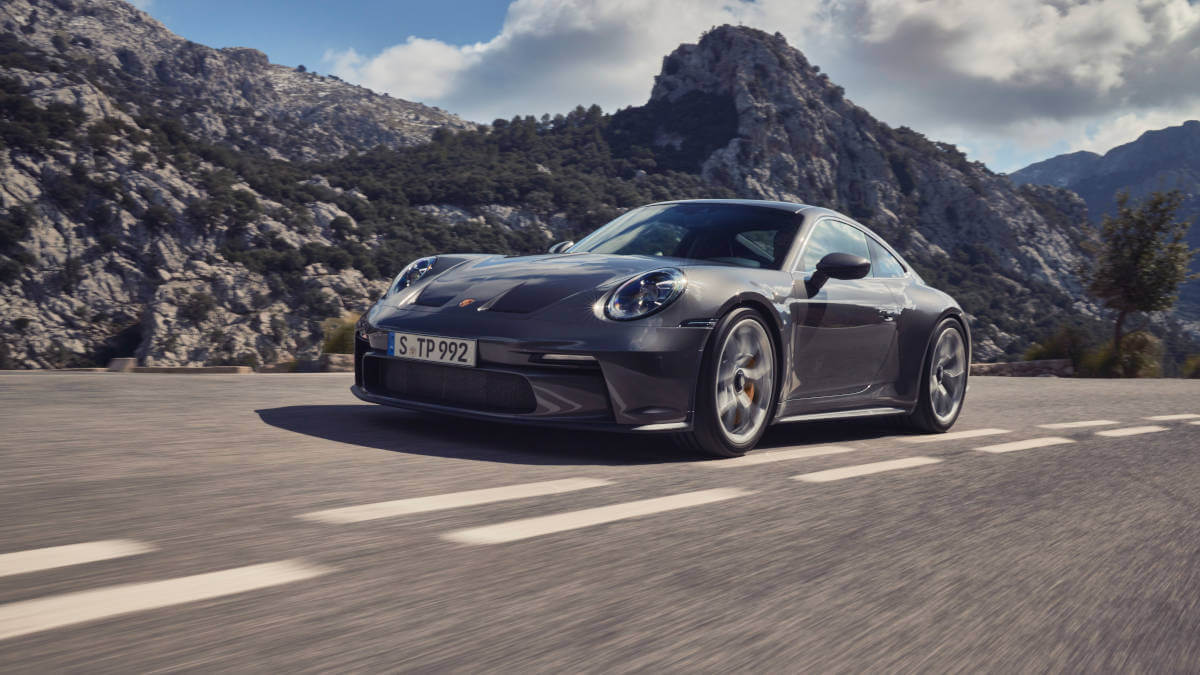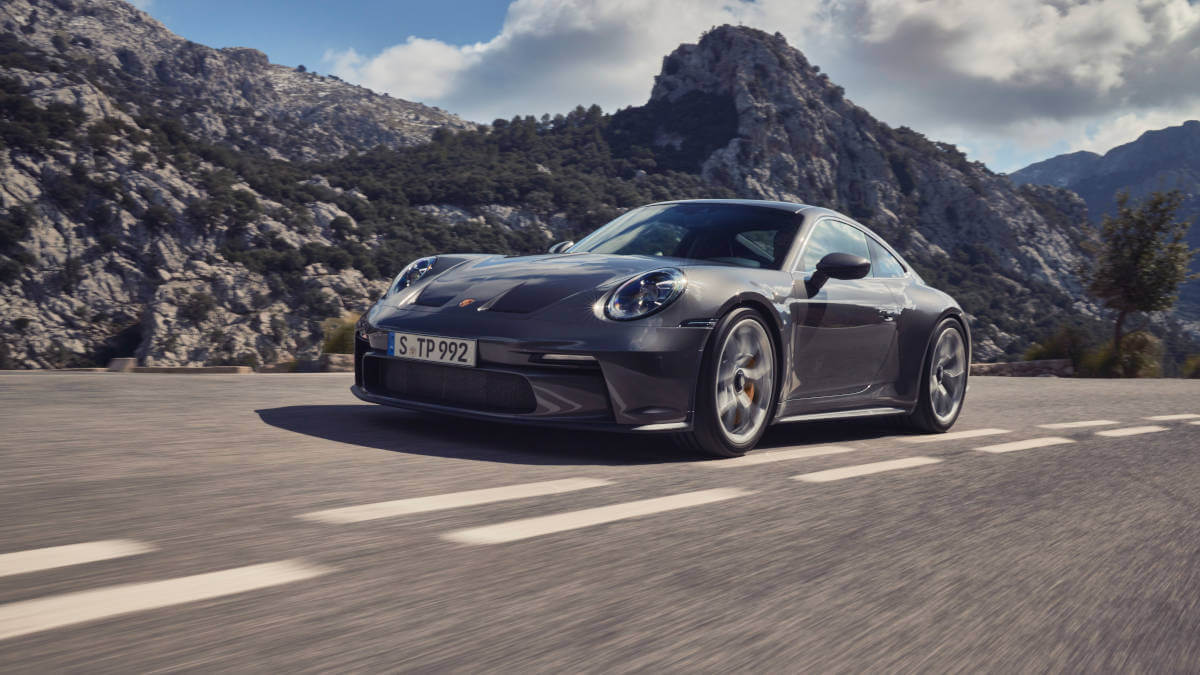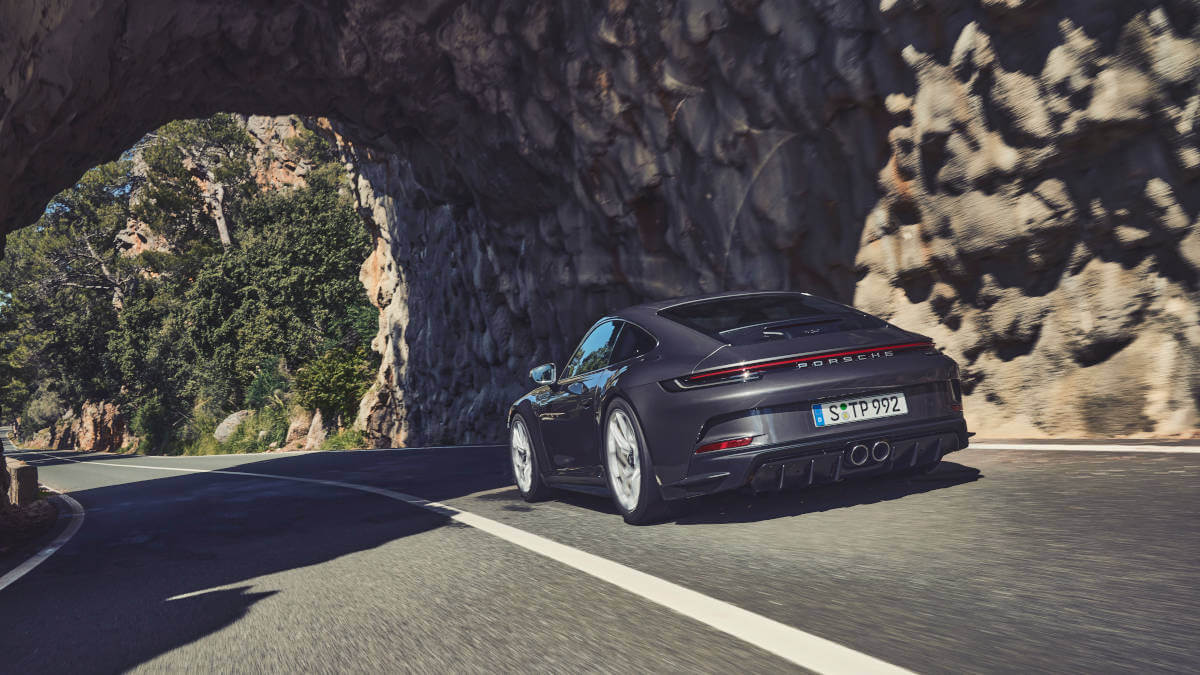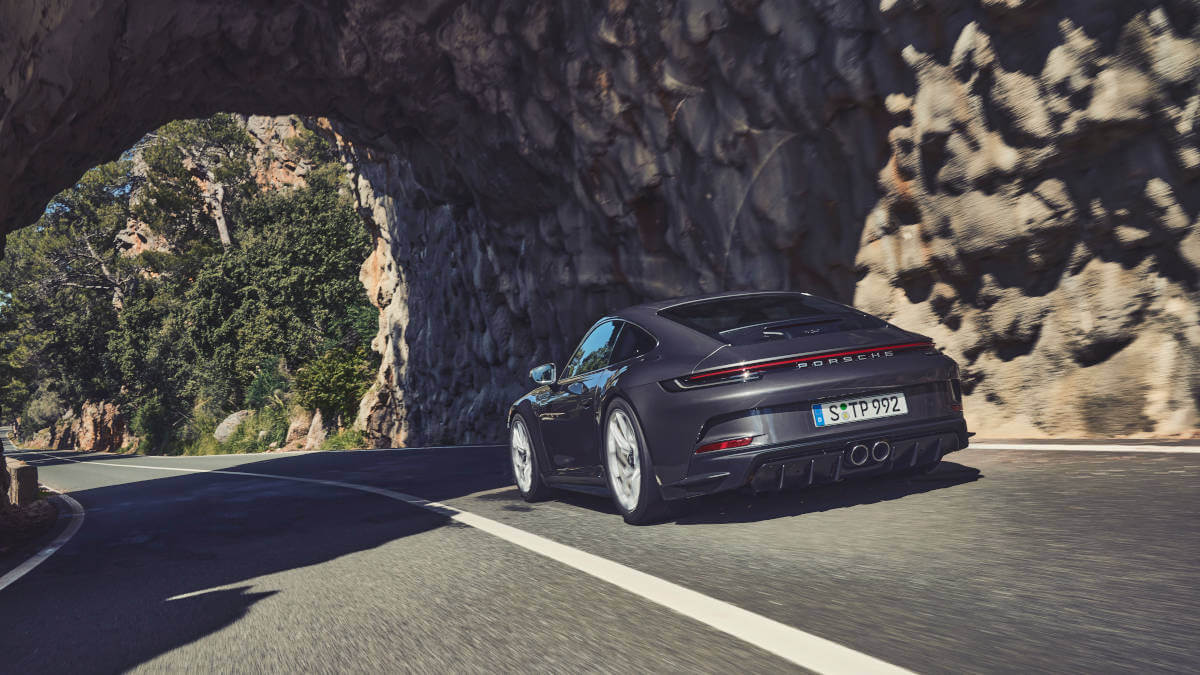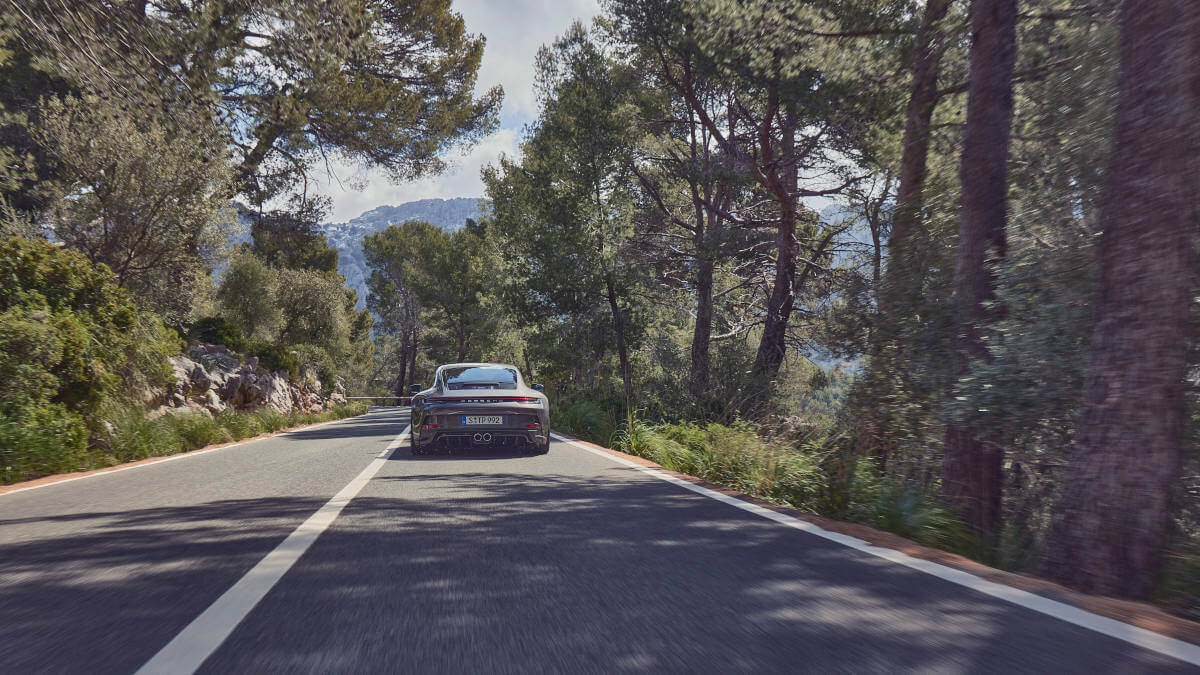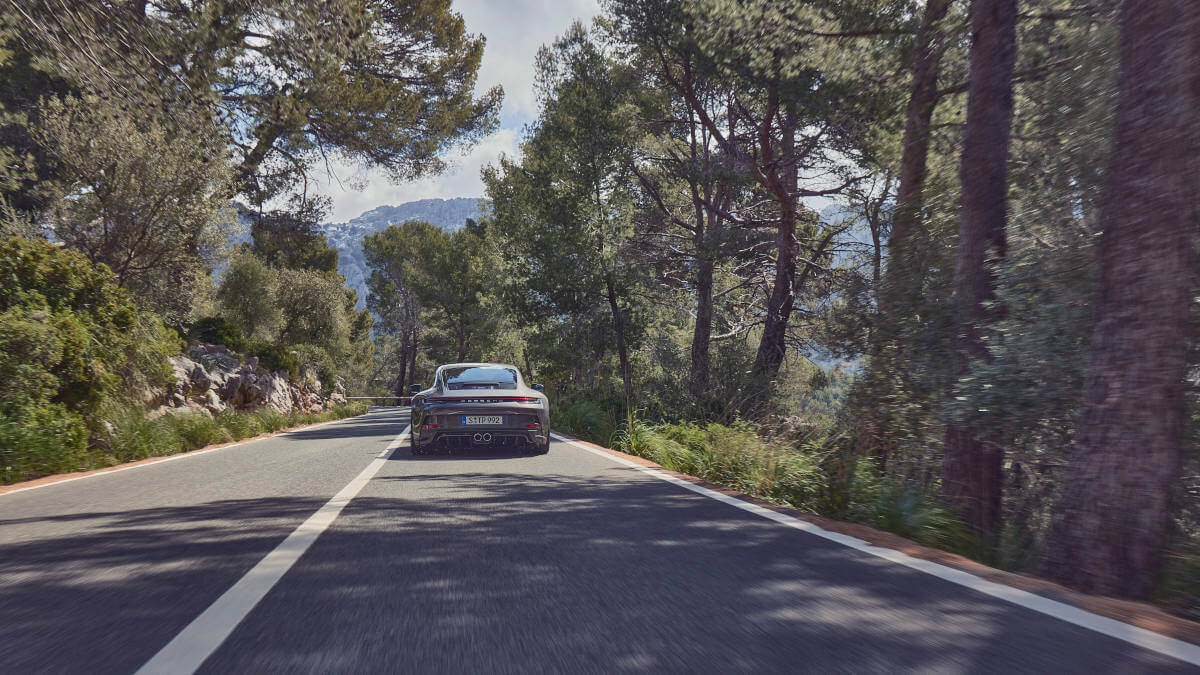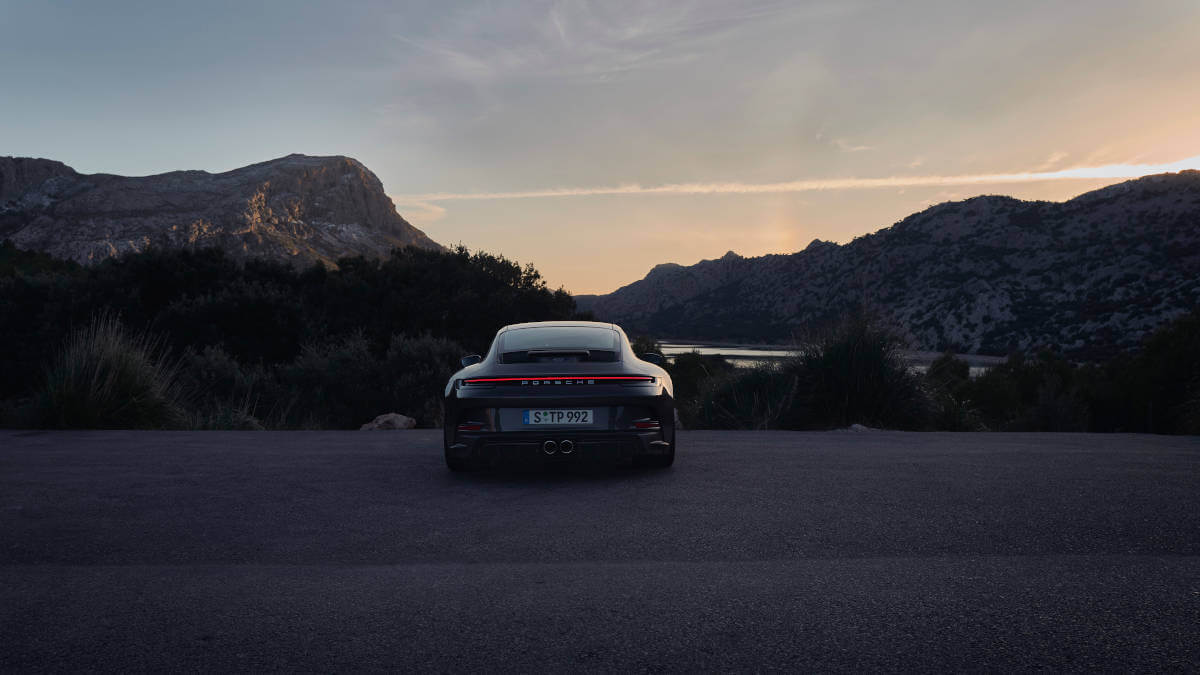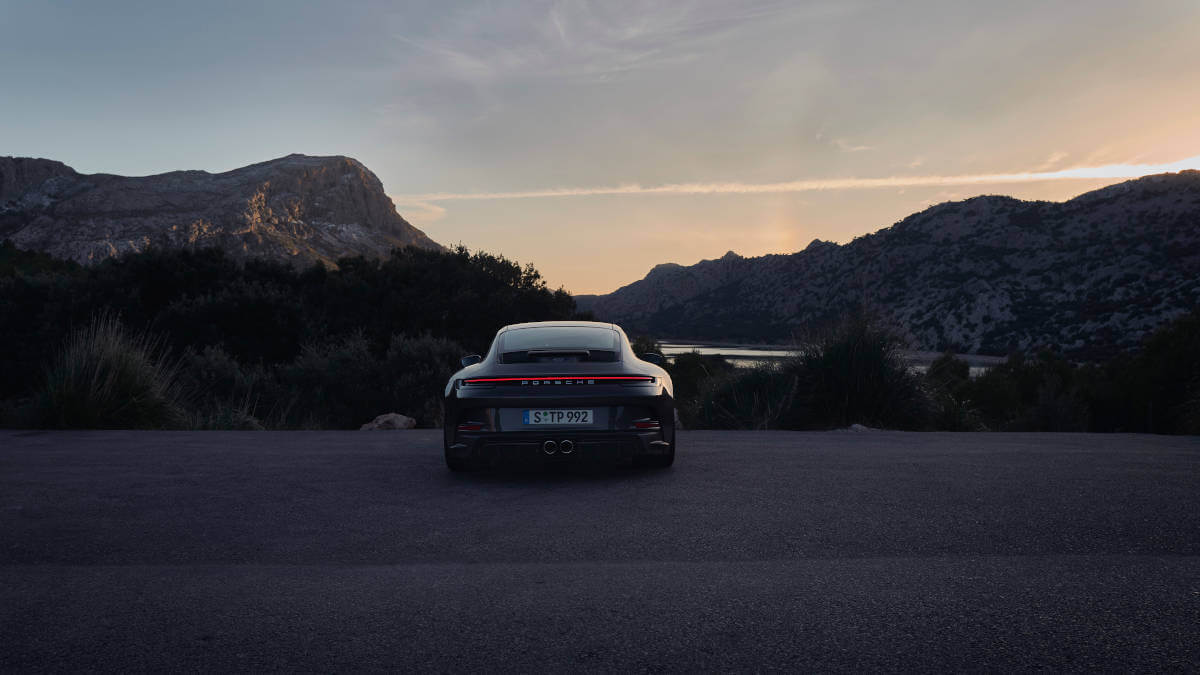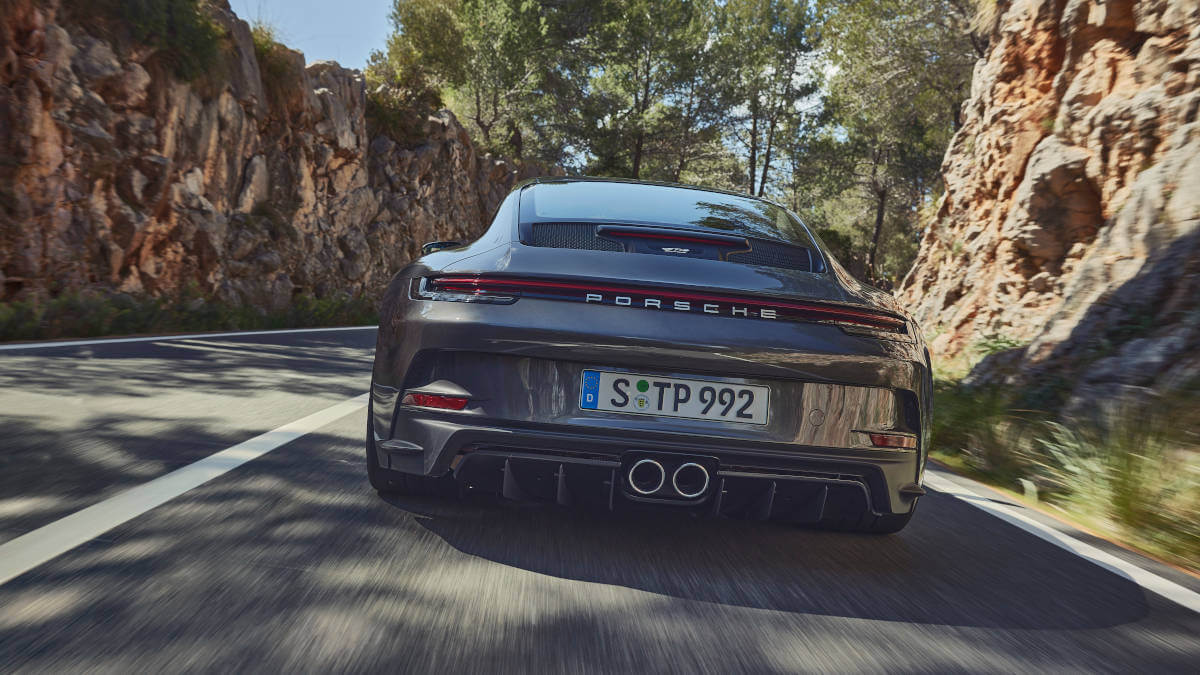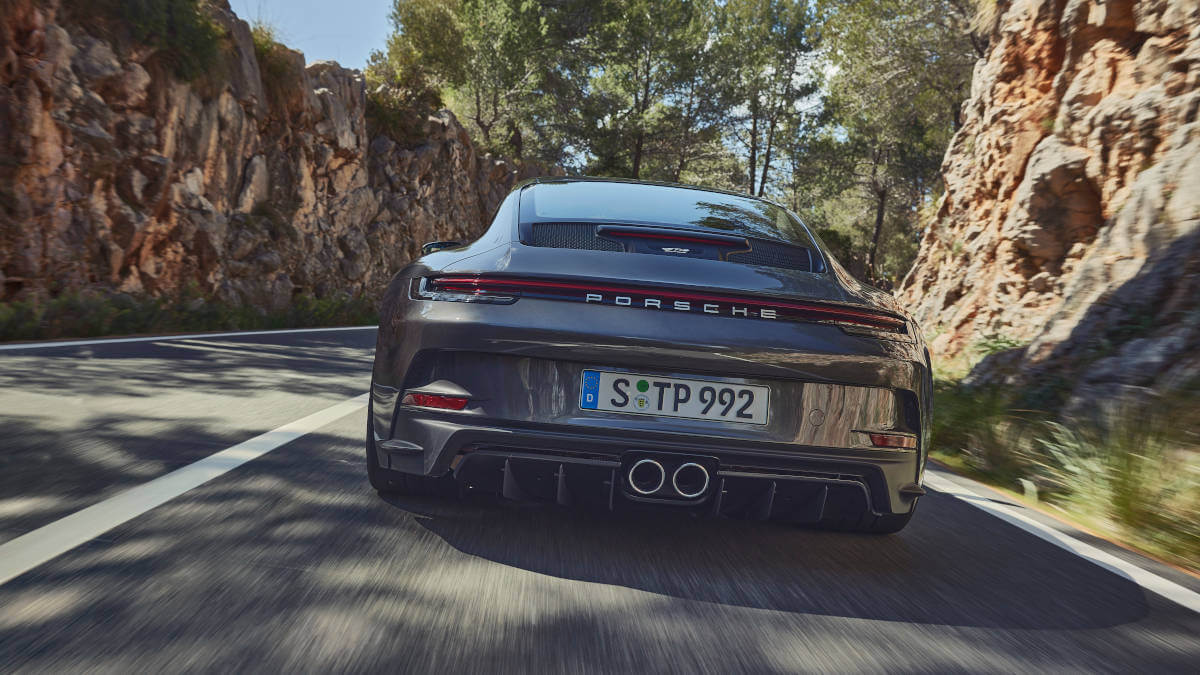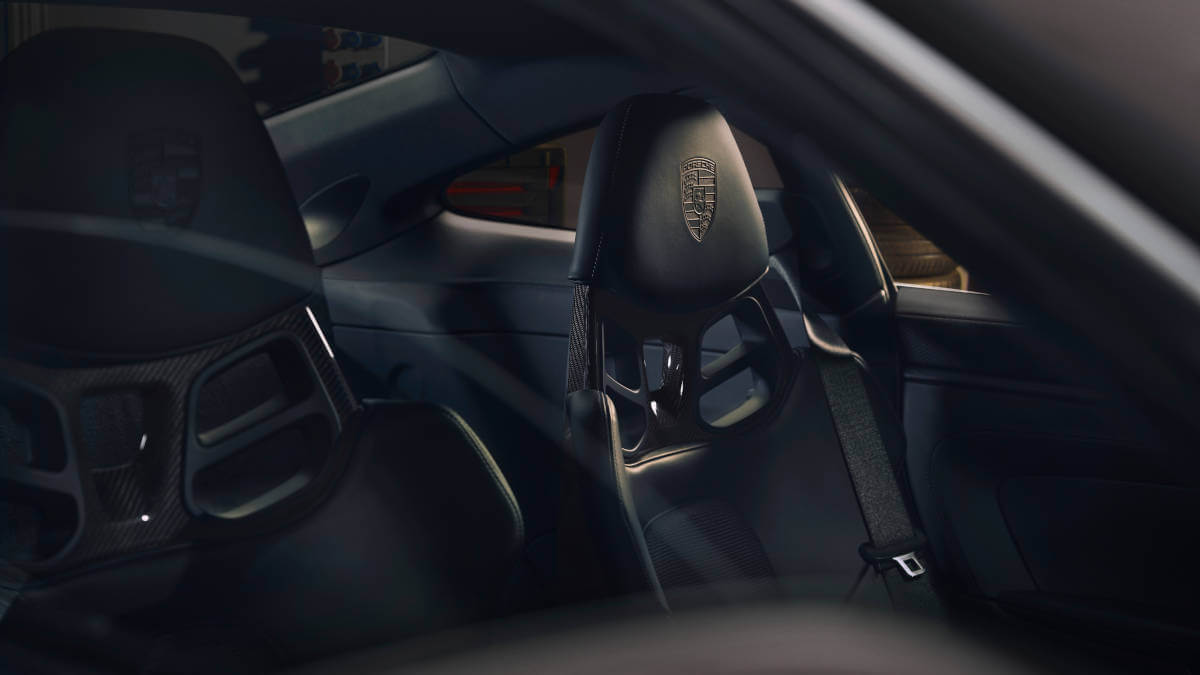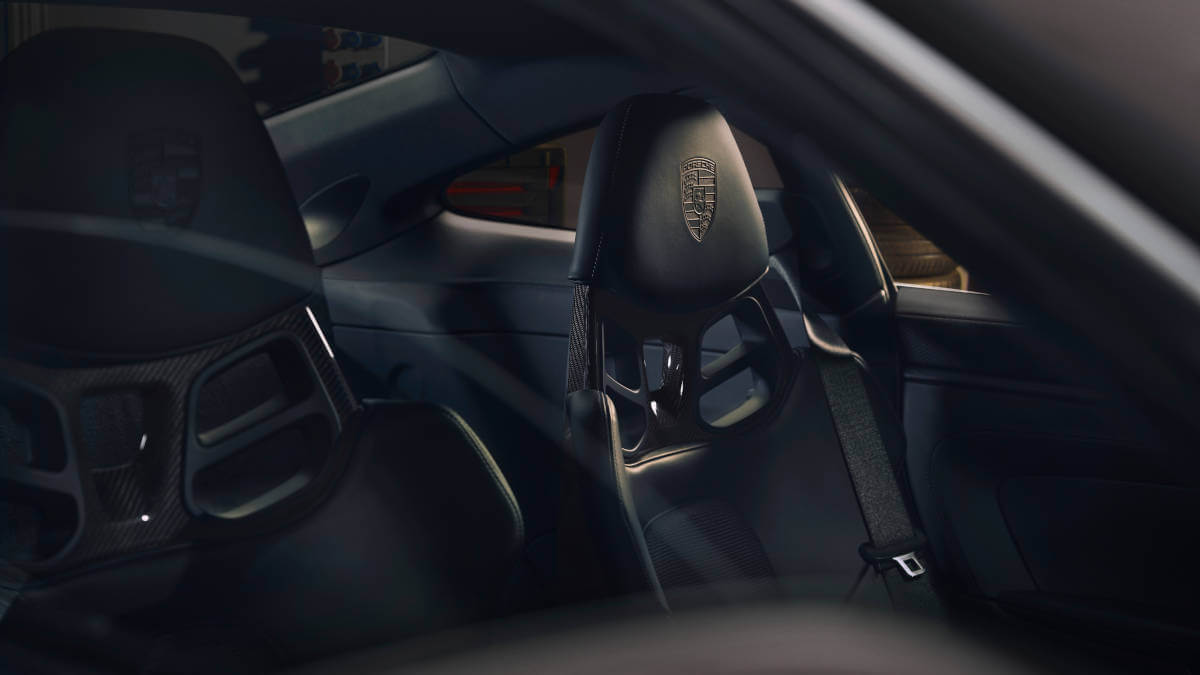 Optionally with manual transmission or PDK
The six-cylinder boxer engine with 375 kW/510 hp from a displacement of four liters, already familiar from the normal GT3, rumbles in the rear. As an alternative to the standard six-speed manual transmission, a seven-speed dual-clutch transmission (PDK) can be ordered at no extra charge. The sprint to 62 mph takes 3.9 seconds with the manual transmission and 3.4 seconds with the PDK. The GT3 Touring reaches a maximum speed of 199 mph (197.5 with PDK). The curb weight of the manual car is 1,418 kilograms, and 1,435 kilograms for the PDK. The consistent lightweight design program includes the carbon fiber front hood, lightweight glass windows and forged wheels in 20-inch front and 21-inch rear.
Numerous options available
Exclusively for the GT3 Touring, Porsche offers an interior with extended leather trim in black. This includes the steering wheel rim, the gearshift or selector lever, armrests and pull handles on the door panels, as well as the lid of the storage compartment on the center tunnel. In addition, the side upper sections of the door panels and the front of the shift panel here feature special surface embossing. The sports seats feature Porsche crests embossed in the headrests and fabric upholstery on the center panels. Brushed black aluminium is used for the trim strips on the dashboard and the door sill trims. In addition to all exterior and interior colors of the normal GT3, almost all other options are also available for the Touring. A new addition to the range is a special chronograph for the wrist. Interestingly, the base price of the new 911 (992) GT3 Touring is € 170,969, exactly the same as for the normal GT3.

Images: Porsche