Lifestyle
Outdoor furniture for summer
Longing for sun? These new outdoor and garden highlights finally let us enjoy the freedom outdoors again. The sun is shining, birds are chirping, warmth touches our skin. We go outside, recharge our batteries and get fresh energy for the summer. We feel as connected to nothing as we do to nature. No freedom do we appreciate more. If we also enjoy new furniture and noble accessories, the quality of life increases even more.
Loving details: SUNS has created the perfect outdoor decoration with its aluminium vases "Vasi". www.suns-outdoorfurniture.com Photo: SUNS
In the past year, we have come to know ourselves and our own needs better than ever before. Our awareness and desire for freedom has increased significantly and shifted our center of life more and more outside. We noticed how beautiful our own garden or patio can actually be, became do-it-yourselfers and DIY artists. So it's time to create a true feel-good oasis out of the outdoor area and let your favorite spot shine in new splendor. Nature with all its facets sets the tone.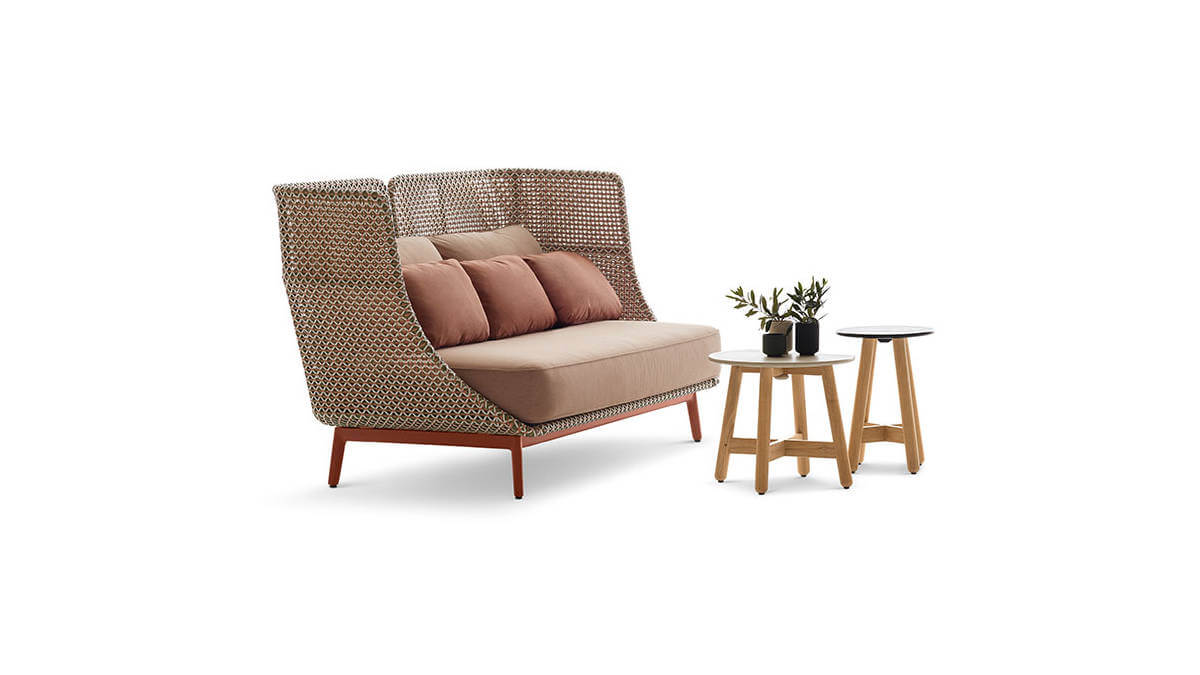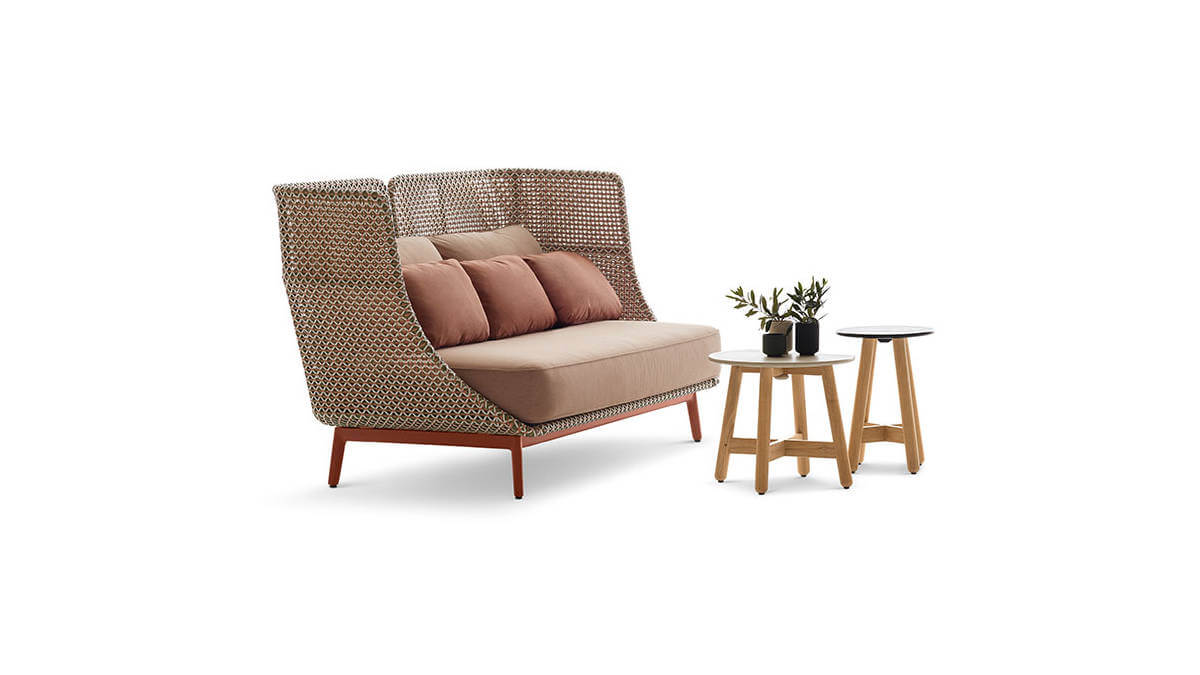 Cozy privacy: Vibrant colors, appealing shapes and beautiful wickerwork structures – this makes "MBARQ" from Dedon captivating on any terrace. Design: Sebastian Herkner, www.dedon.de Photo: Dedon GmbH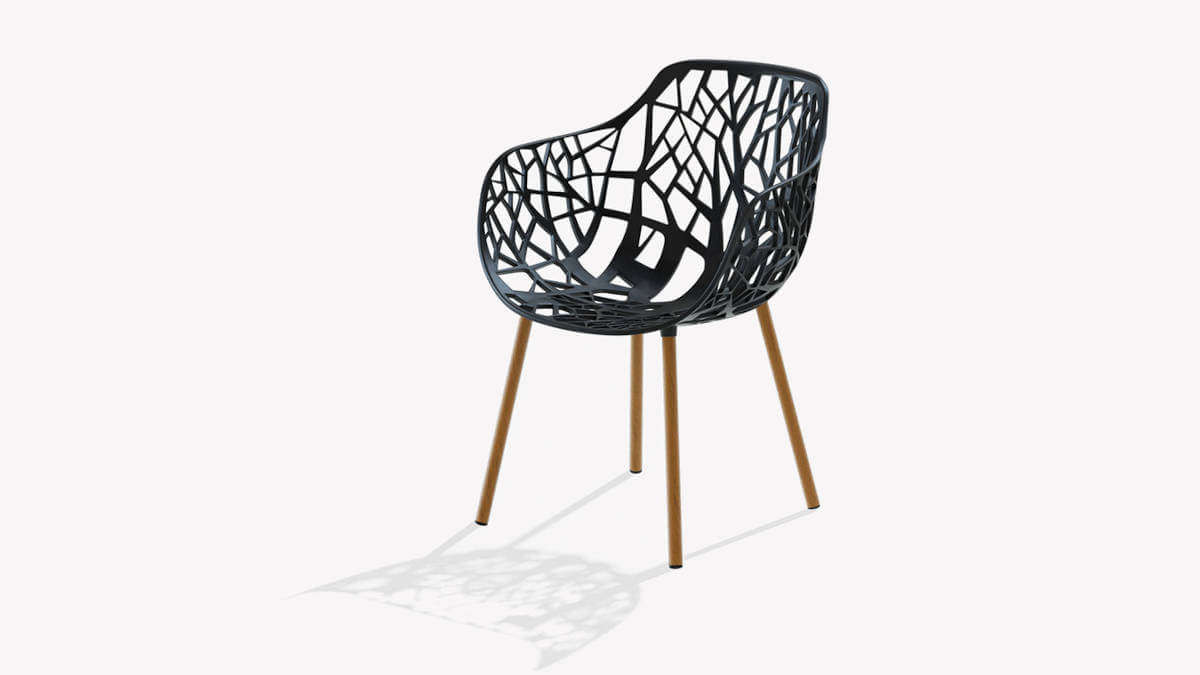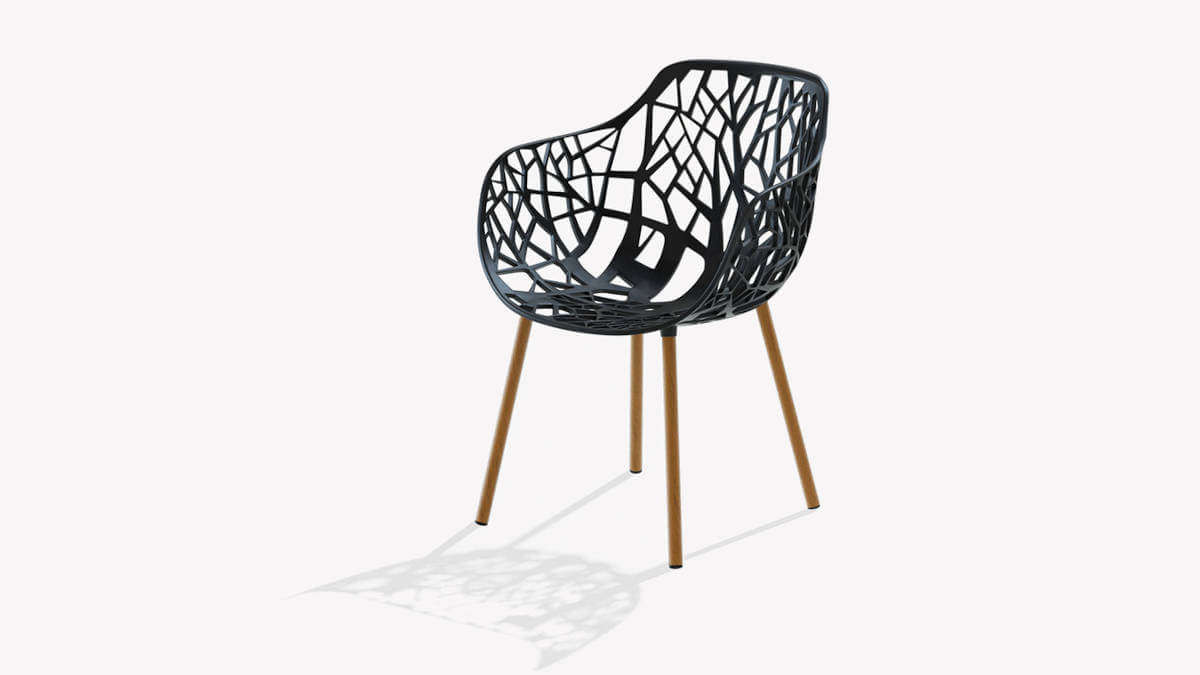 Reproduction of nature: This was the guiding thought behind the collection "Forest" by Fast. The product convinces with valuable Iroko wood and simple aluminium legs. Design: Robby Cantarutti, www.fastspa.com Photo: FAST S.p.A.
Naturally beautiful
Materials such as wood, especially teal, rope and wickerwork are very much in vogue. In addition to their durability, they exude warmth and have an inviting effect. In particular, the traditional-modern combination of teak and aluminium is of high importance in this year's outdoor season. The combination of these two materials not only looks classy, but is also extremely robust and requires little maintenance. But also the mentioned, very weather-resistant material "rope" provides a lot of comfort and radiates exactly this interplay of strength and playfulness, which we long for so much in these times. But why experience this feeling only outdoors? The elegance of these materials also works beautifully indoors, completely blurring the boundaries between outdoors and indoors and creating an all-around living feeling.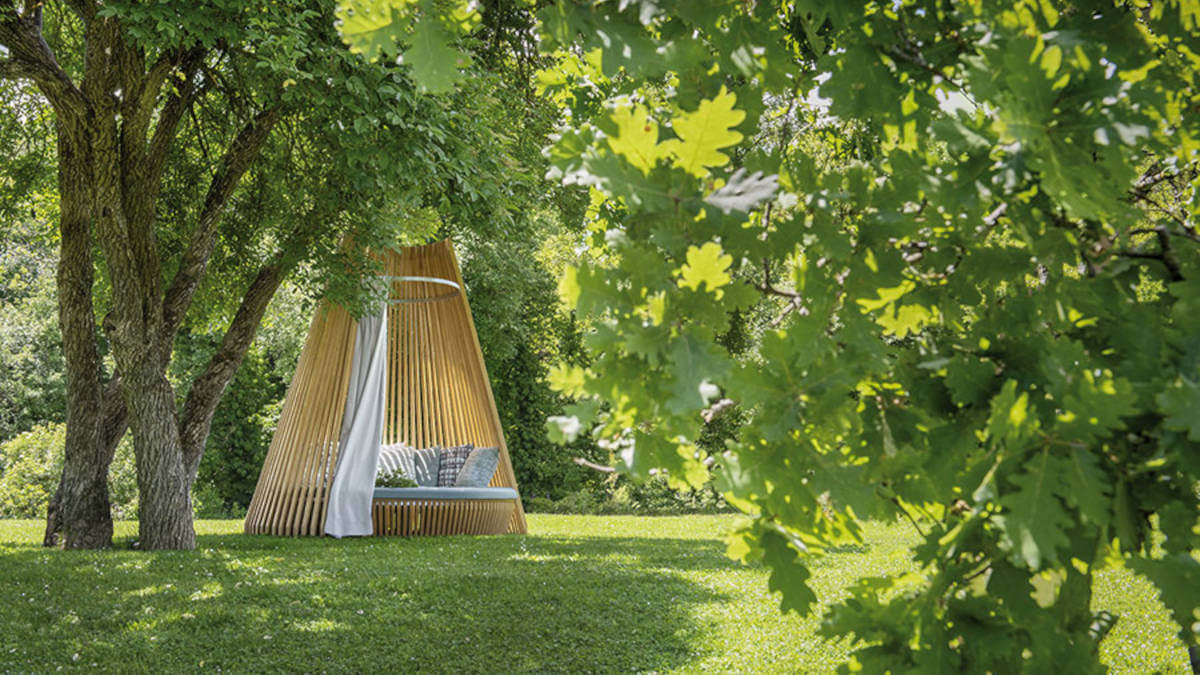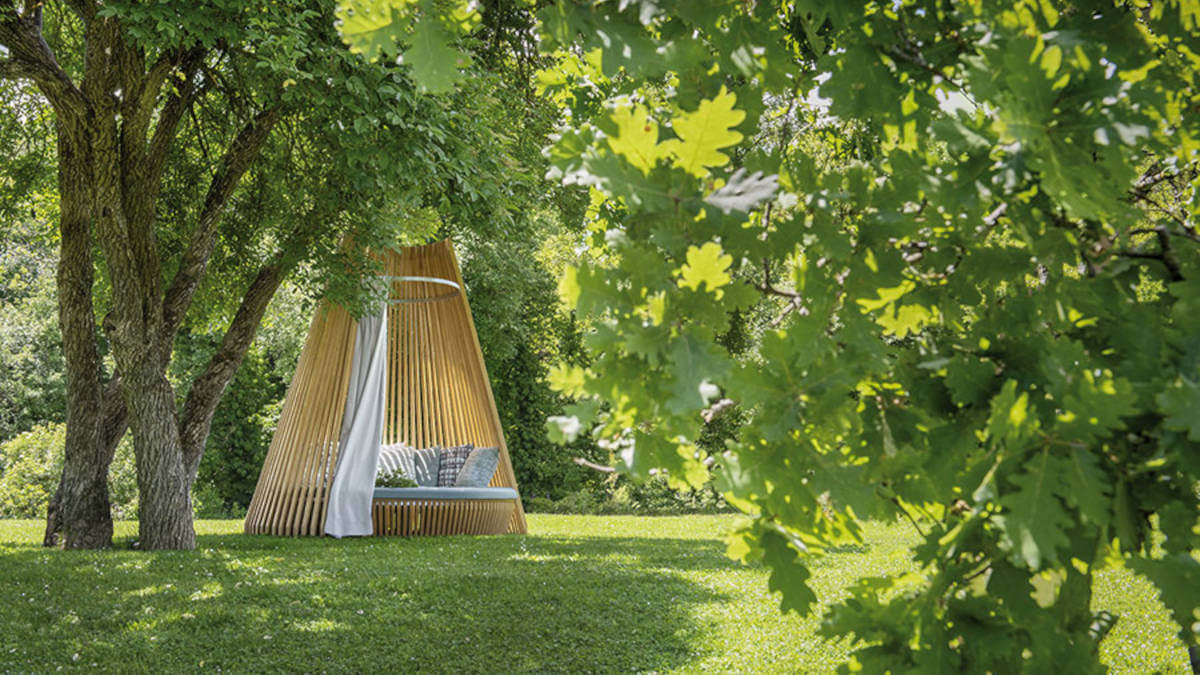 Cuddly nest: The archiproducts Design Award Winner 2020 "Hut" by Ethimo invites you to linger. Rest and relaxation in your own garden. Design: Marco Lavit, www.ethimo.com Photo: Ethimo
That certain something
Equally decisive for the feel-good factor is the right choice of color. Here, too, everything is under the sign of nature – beige and grey tones, a rich green and soft pastel colors determine the color outdoor trends this season. The calming effect, elegance and familiarity that these colors exude make the garden and terrace a happy place where we want to linger. Nonetheless, gaudy accents are allowed: Colorful cushions and upholstery as well as colorful decorative elements not only provide exciting variety, but also give outdoor areas that certain something. Because playful details such as candles & lanterns, vases & plant holders, but also atmospheric lighting generate only the perfect sense of well-being.
Dreamlike security: The sofa classic "Orlando" from Bolia in Scandinavian design turns every outdoor area into a highlight; lovingly refined with the "Donut" lights. Design: Glismand & Rüdiger, www.bolia.com Photo: Bolia Kontainer A/S 2020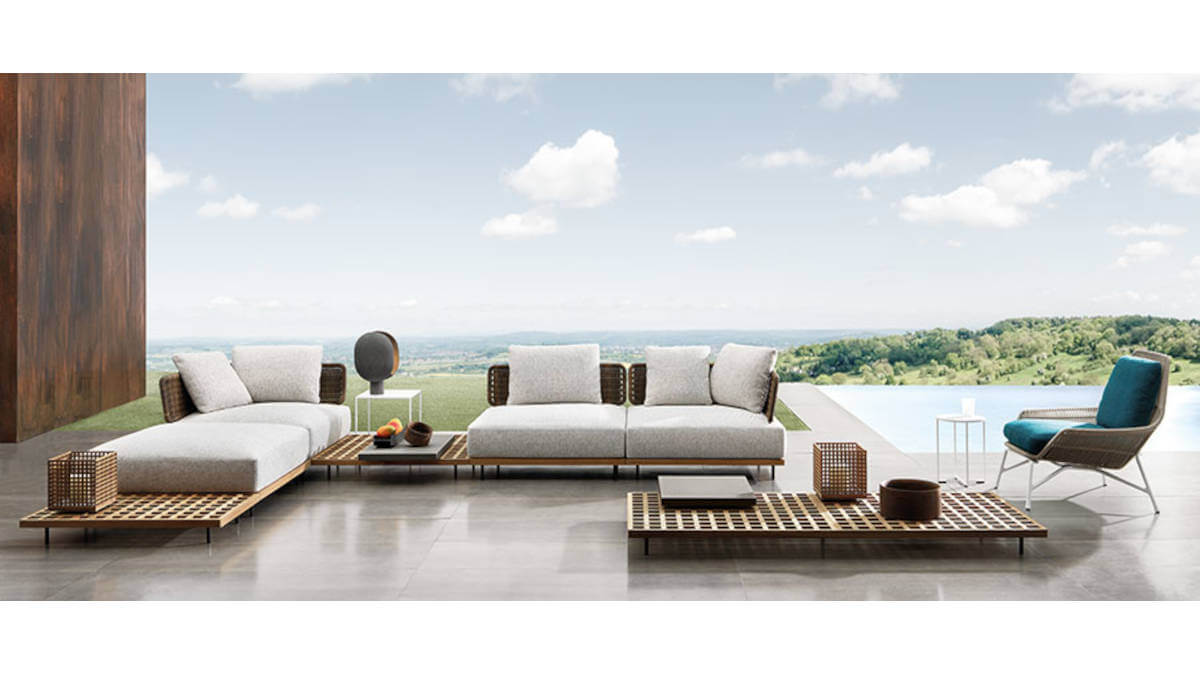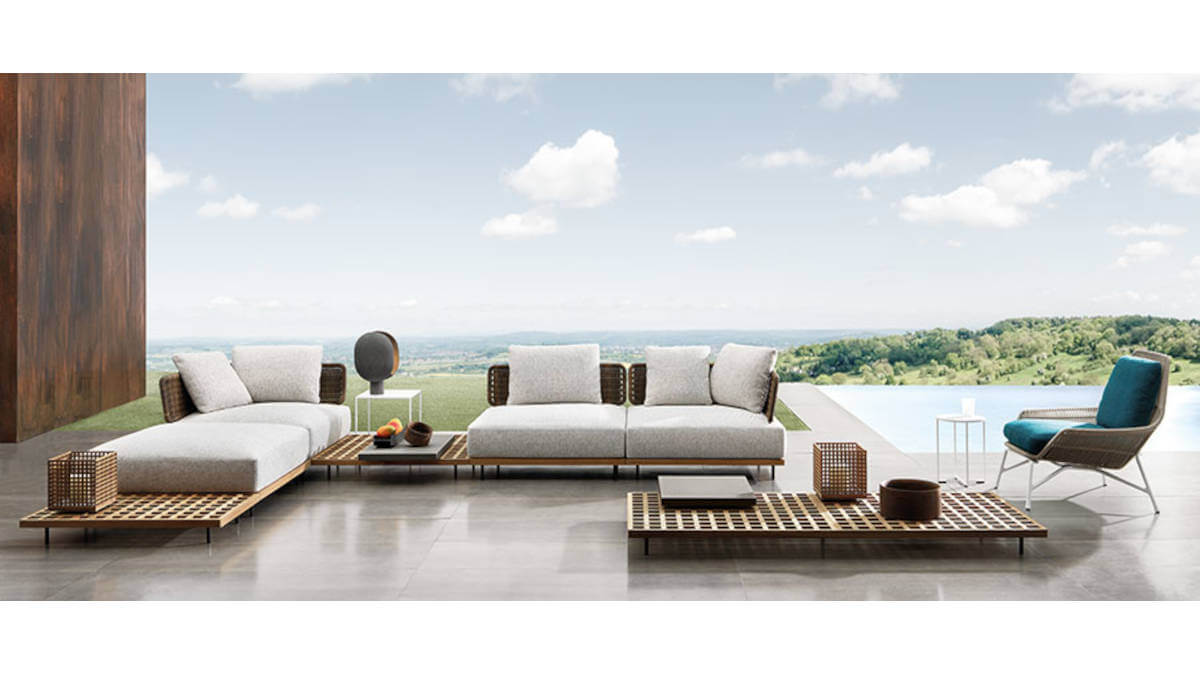 Cozy elegance: The seductive combination of teak and a fiber weave makes up the distinctive design of the modular sofa "Quadrado" by Minotti. Design: Marcio Kogan, www.minotti.com Photo: Minotti
A feel-good atmosphere
As our awareness of nature deepens and we realize how much we love spending time outdoors with family and friends, we like to spend more than just a few hours outdoors. It may well happen that dusk sets in or it even gets dark. So what should not be missing? Lighting and lighting elements that create a cozy atmosphere. Warm, atmospheric light, which sets specific accents, in the form of stylish lamps fulfills its purpose and is at the same time a visual highlight. The aesthetic designs are a beautiful sight even in daylight.
Bring in the color: "Ria" seating by Fast combines all the latest trends – round shapes, beautiful colors, aluminium and rope. Design: Alberto Lievore, www.fastspa.com Photo: FAST S.p.A.
Enjoy 365 days
But not only in the evening we want to enjoy the benefits of our outdoor space. The trend is also moving more and more towards year-round use – bad weateher and cold weather or not. What the Scandinavians have already been demonstrating for many years is also finding its way more and more into our home. Slatted roofs, outdoor fireplaces, radiant heaters and lovely garden huts: all useful, but above all cozy solutions to extend the patio season. After all, there's no better feeling than being comfortable in your own home – whether indoors or out. Knowing you have a year-round oasis of well-being right outside your front door – that's true luxury!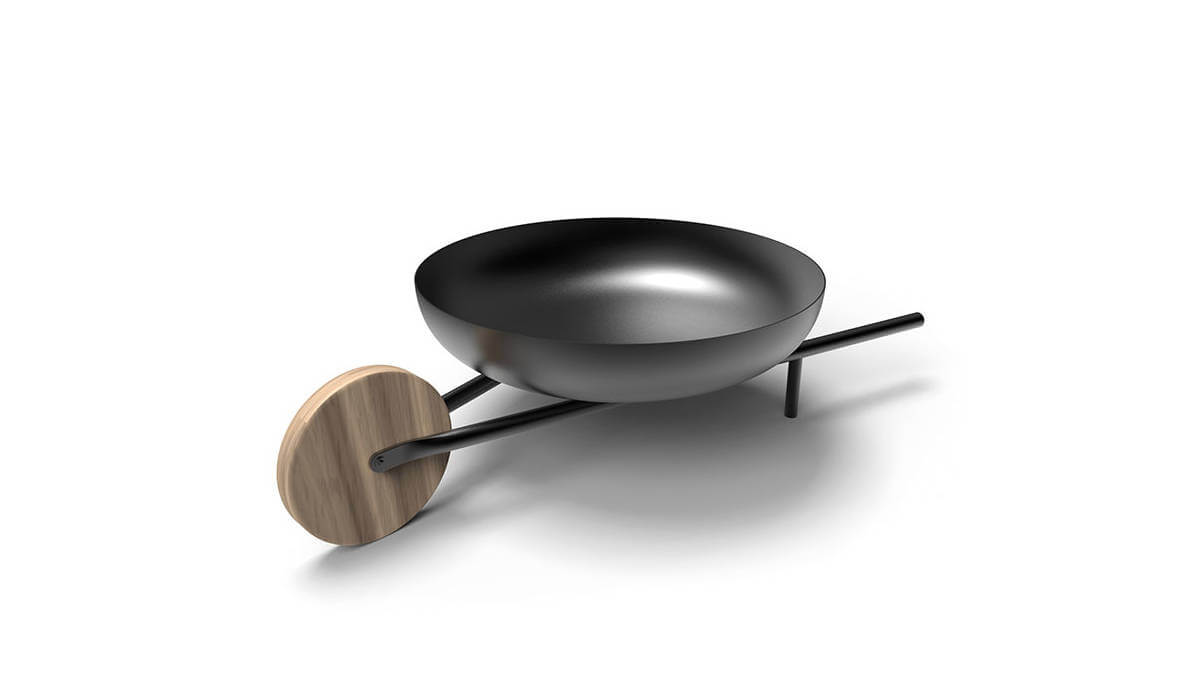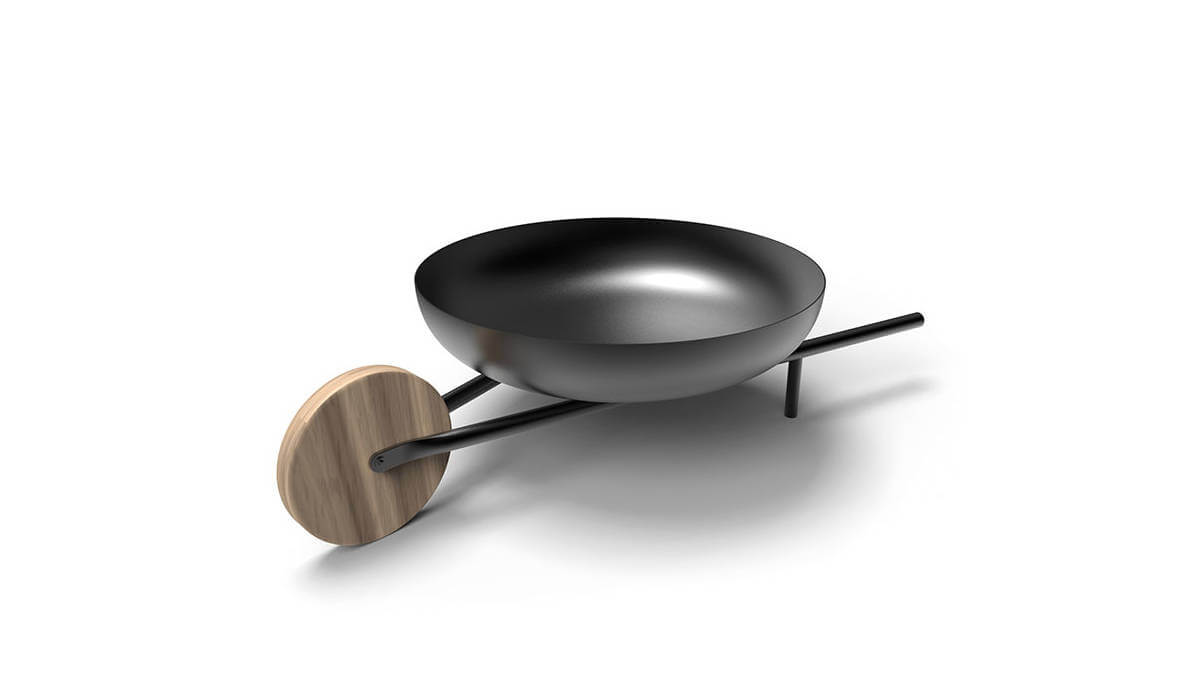 Fire and flame: The simple, elegant design of RSW's "Barrow" fire bowl is a must-have in any garden. Can also be used as a grill. Design: RSW, www.rudolphschelling-webermann.com Photo: Konstantin Slawinski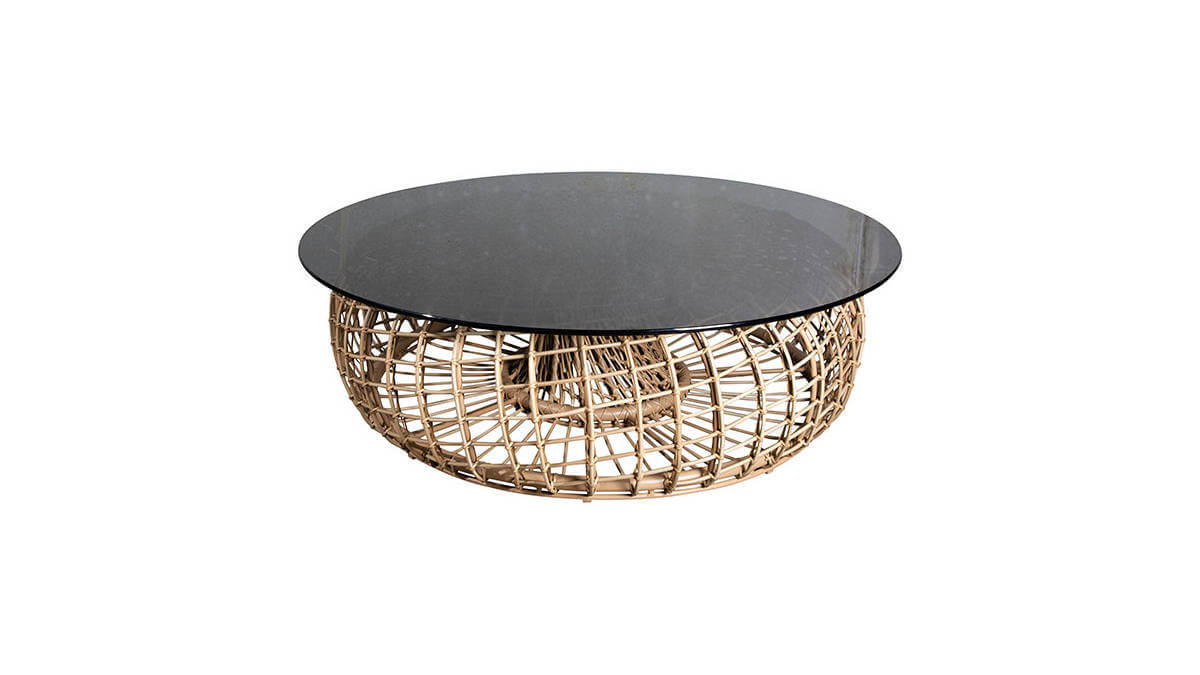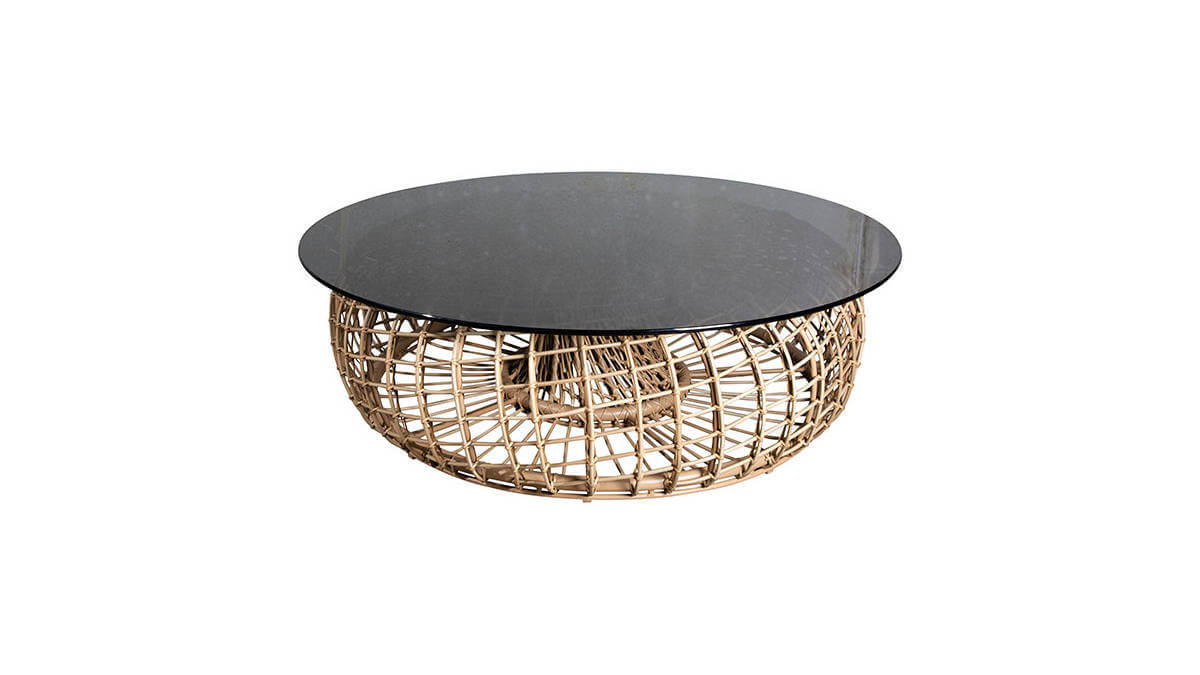 Great natural look: With "Basket" Cane-line has created a collection in basket optics, which is a popular eye-catcher in any case. www.cane-line.de Photo: Cane-line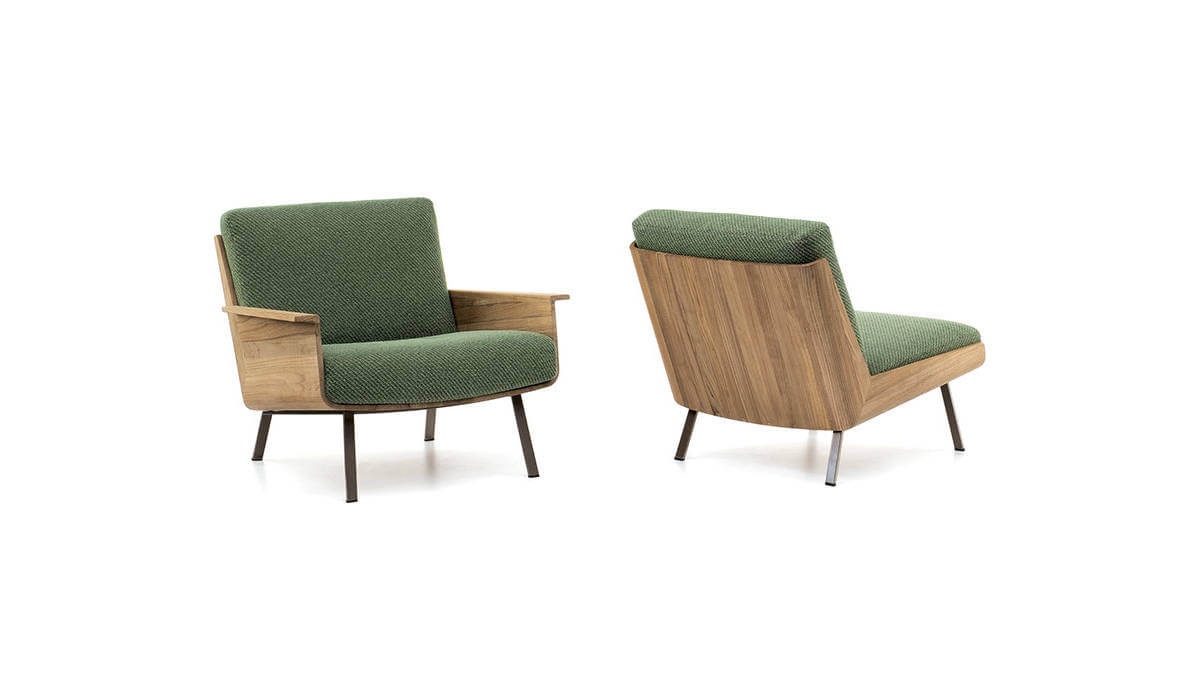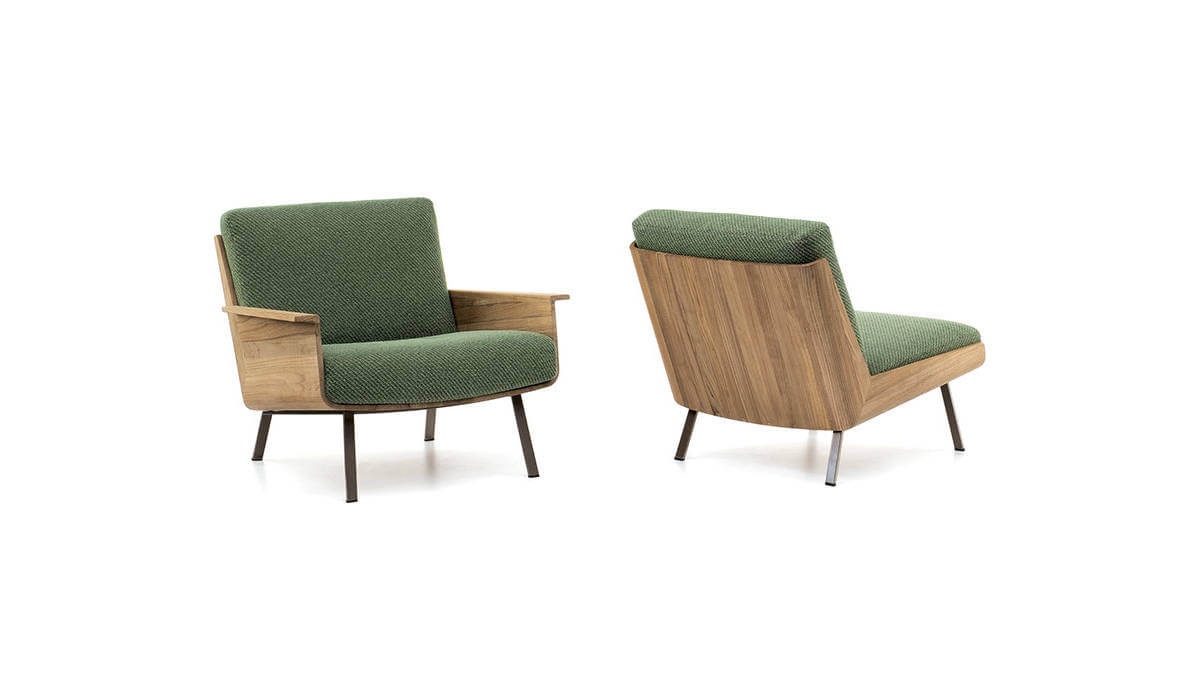 Unites indoors and outdoors: With "Daiki Outdoor" Minotti has created a product that blends the transition between indoors and outdoors. Aesthetic comfort with teak wood and calm natural colors. Design: Marcio Kogan / studio mk27, www.minotti.com Photo: Minotti
Source: Streifzug