Automotive
Ogle SX1000 GT
Rare classic automobiles are important to us and close to our hearts. And with just 66 units produced, the Ogle SX1000 GT undoubtedly falls into our metier. If you've never heard of this car, it's no wonder given the low production numbers. In addition, the presentation happened already almost 60 years ago. It took place in December 1961. The man behind the project was David Ogle. He used the Mini Cooper, which had just been presented at the time, as the basis. However, all that remained of the donor vehicle was the (slightly extended) chassis with drive train and axles. For this reason, British Motor Corporation (BMC) originally wanted nothing to do with the project and didn't want to supply any new parts. However, on condition that the Mini model name wasn't mentioned in the advertising material, Ogle was finally allowed to purchase the necessary components directly from the factory. In addition, he also converted cars supplied by customers on request.
As a conversion or as a complete vehicle
While the pure conversion cost £ 550, the price for a complete vehicle was £ 1,190, meaning that the Ogle SX1000 GT cost double that of the Mini Cooper S. The independently designed fiberglass body made the car look much larger and longer than it actually was. In the process, David Ogle cleverly integrated the windshield from the Riley 1.5, from which the steering column, including the right-side shifter, also came. Although the Ogle had only two seats, the conversion added weight compared to the Mini. Hidden under the flat hood was the four-cylinder powerplant with 997 cc of displacement and 41 kW/55 hp. This was enough for a topspeed of around 99 mph. Further power levels were available at extra cost. Next to that, many owners retrofitted larger engines from the Mini range over the years, for example from the Cooper S presented in 1963.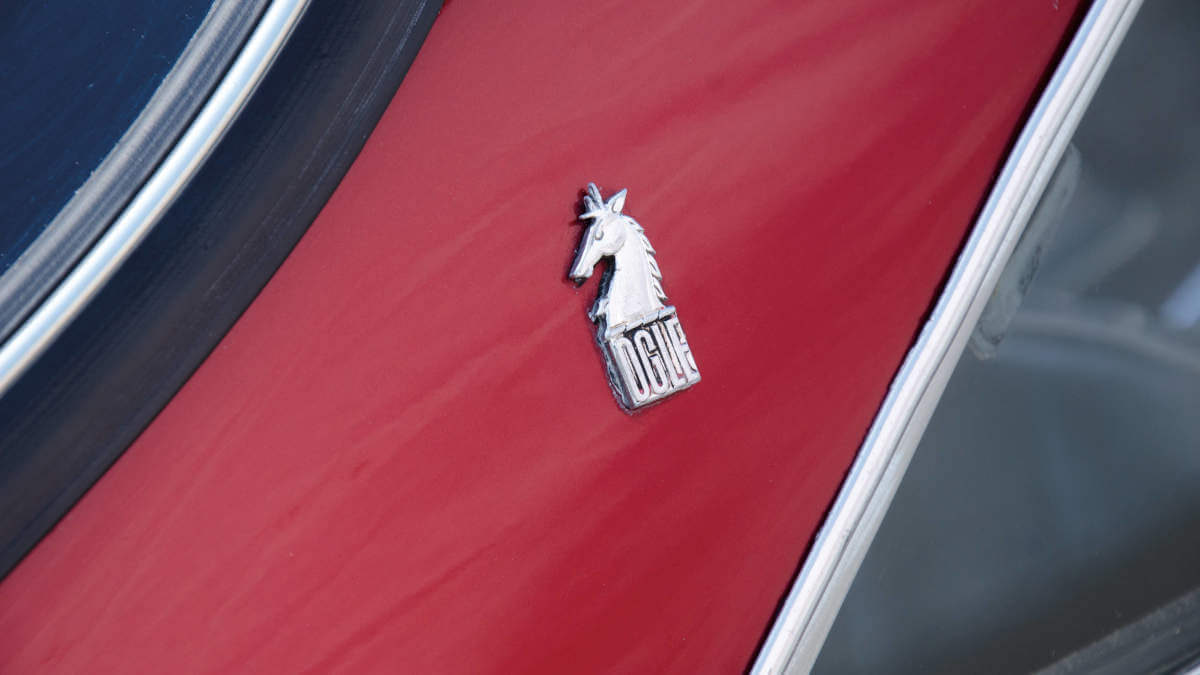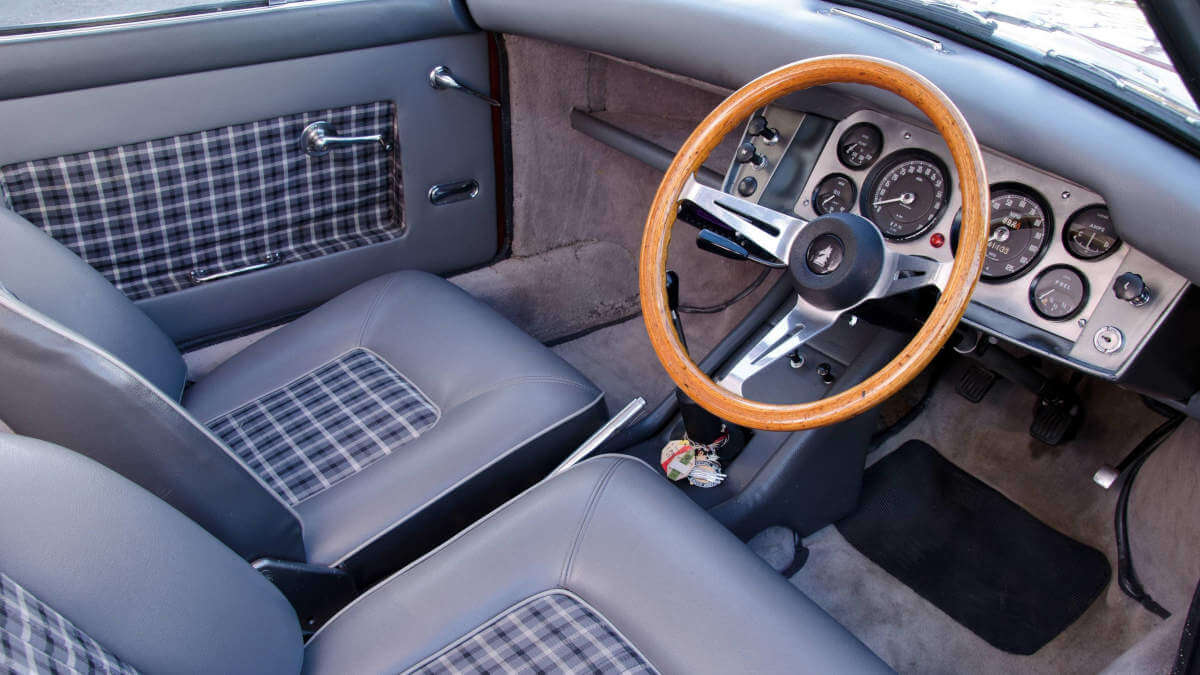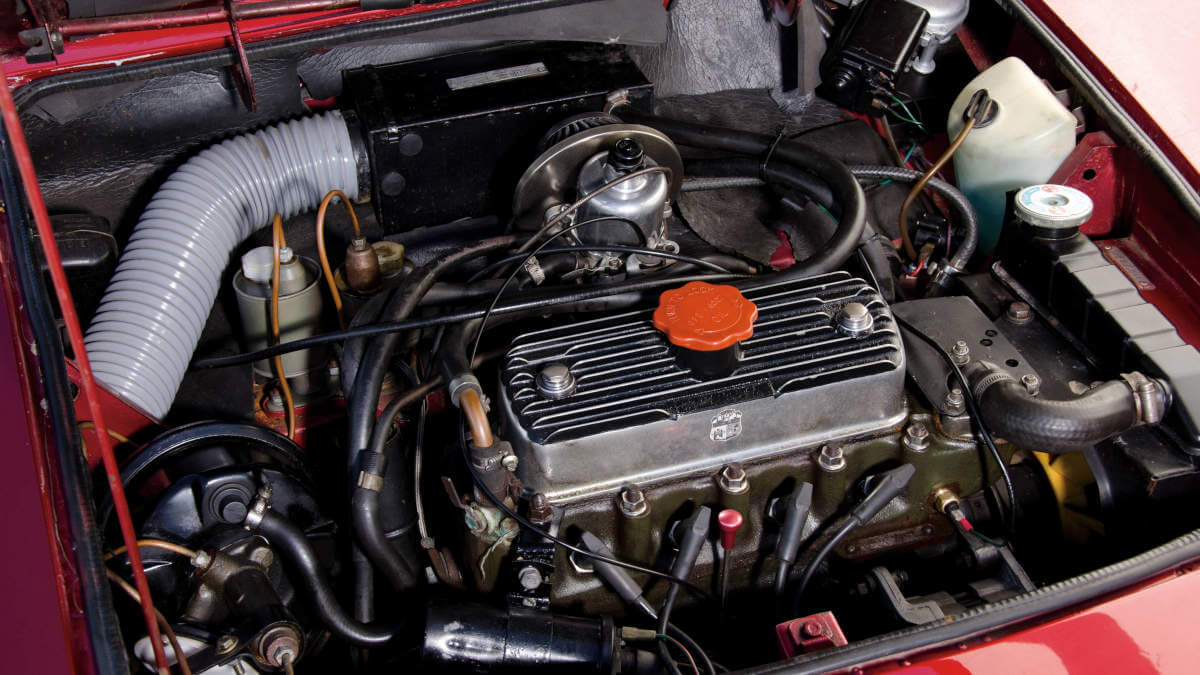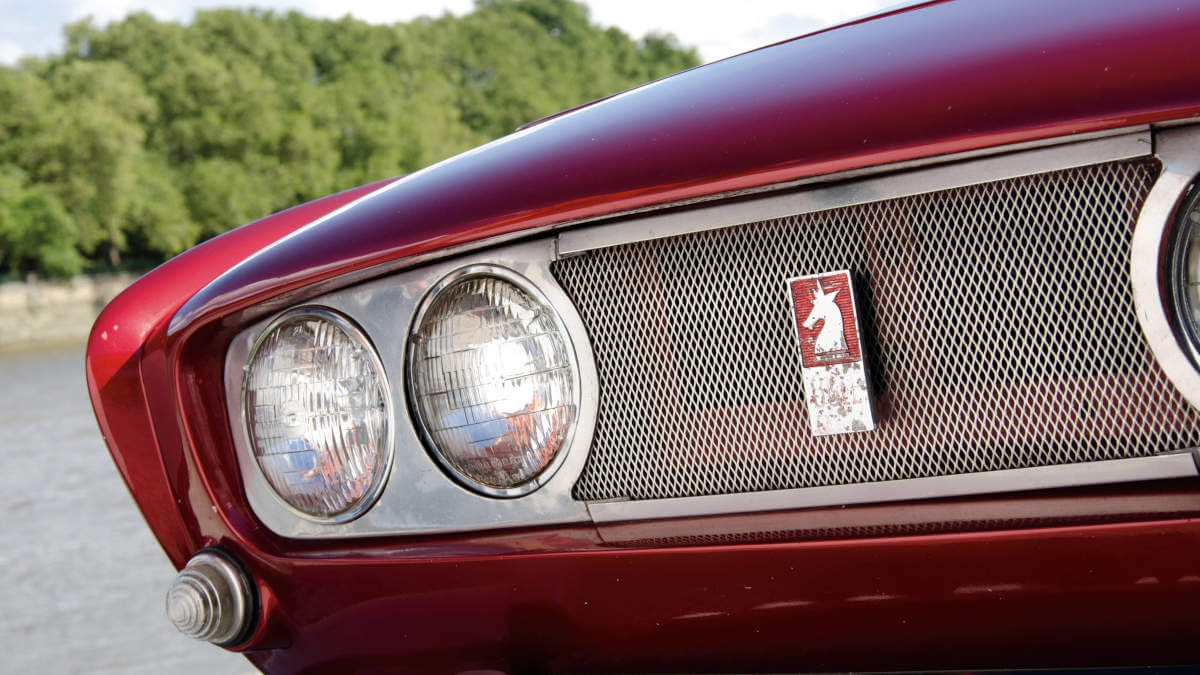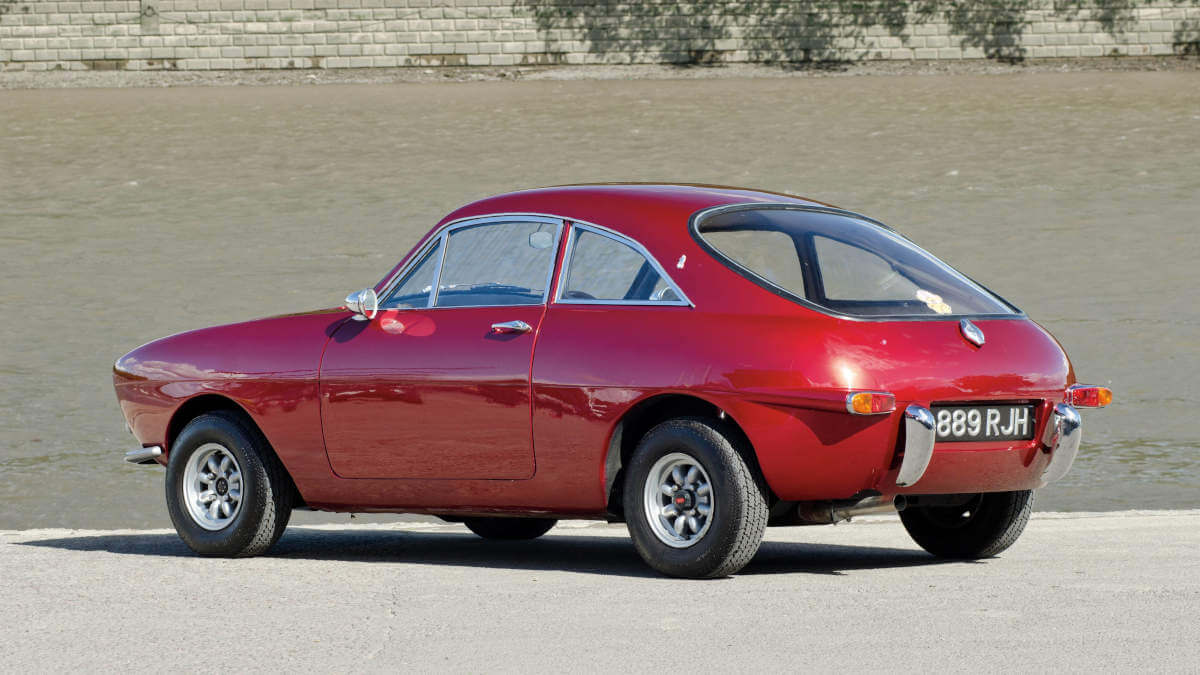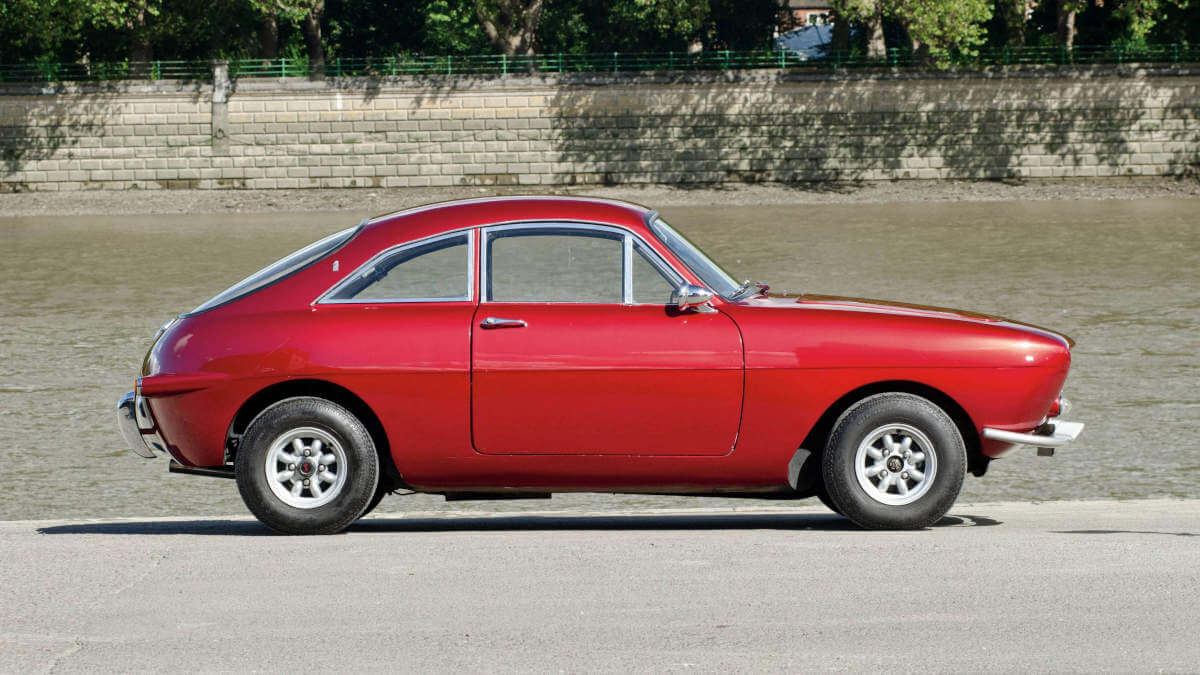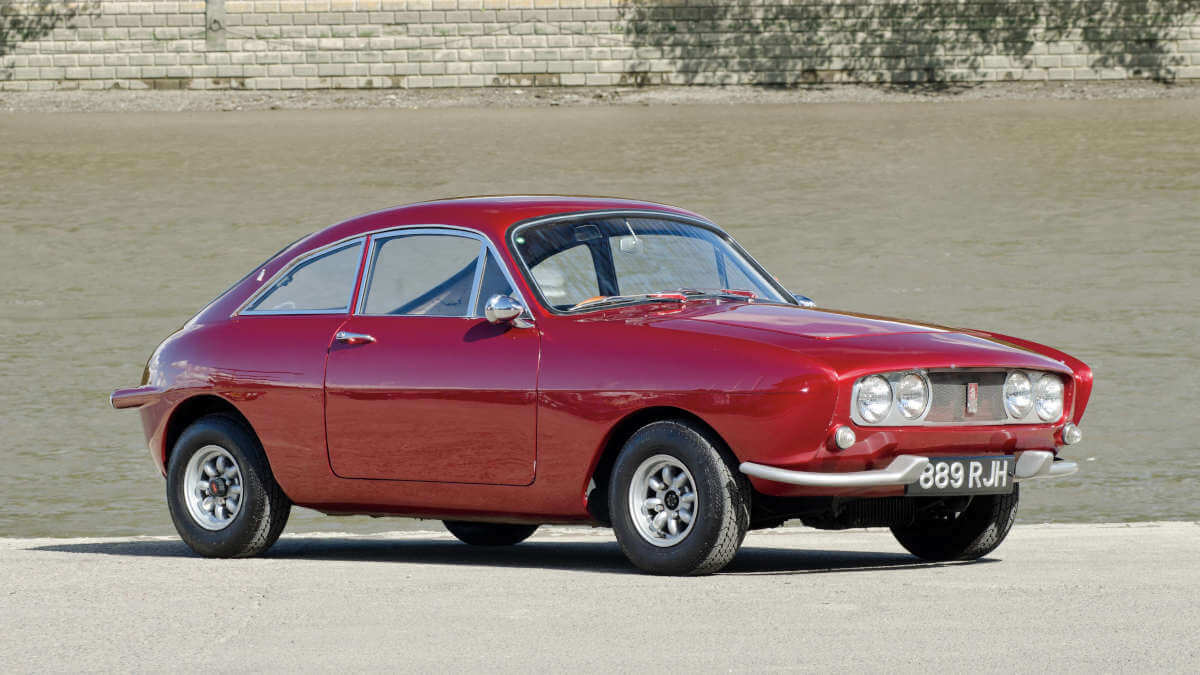 Production stopped after the death of the founder
In the spring of 1962, David Ogle presented the Ogle Lightweight GT based on the SX1000 with sport bucket seats and integrated rollbar. He wanted to supply private racing drivers in touring car sport with this lighter and more powerful vehicle. However, only three examples were built. In April of the same year, the company founder died at the wheel of a Lightweight GT on his way to the Brand Hatch race track. This also led to the fact that under the management of the new company boss Tom Karen the car manufacturing was stopped. A few cars were still built from pre-produced components. Presumably the last SX1000 GT left the halls in Letchworth only at the beginning of 1964. Two years later, Ogle Design sold the body molds to Fletcher Marine, headed by Norman Fletcher. The latter wanted to revive production and presented his Fletcher GT with modified front end at the London Car Show in 1967. It remained with a few copies.
Only a few examples are still known today
Our picture gallery shows the 63rd of 66 Ogle SX1000 GTs built. This car originally belonged to David Ogle. In 2004 the then owner took care of an extensive restoration. In the course of this work, a 1,275cc four-cylinder engine moved in. The extra power is certainly appreciated. In 2012, the auction house RM Sotheby's auctioned this Ogle in London and achieved a high bid of £ 14,560. Worldwide, only about 25 to 30 cars are still known to exist today.

Images: RM Sotheby's, Tom Wood