Lifestyle
McLaren BP23 Sculpture
After McLaren showed the new Senna as a successor to the P1 in the 'Ultimate Series' of very powerful sports cars, there will be a second Ultimate Series car within this year. While Senna is a sporty car without compromises, built to be used on the racetrack, the Project BP23 (still to be named for production) is a 'hyper GT', a powerful car for travels. Because of a hybrid powertrain and best possible aerodynamics it should be able to reach more than 243 mph topspeed, which makes it the fastest McLaren ever.

As with the legendary McLaren F1 the BP23 features a three-seater layout with the driver in centre position and two co-drivers put aside. From F1 the team also puts the building number: Only 106 cars of BP23 will be produced. By the way: BP23 means 'Bespoke Project 2, 3-Seater'.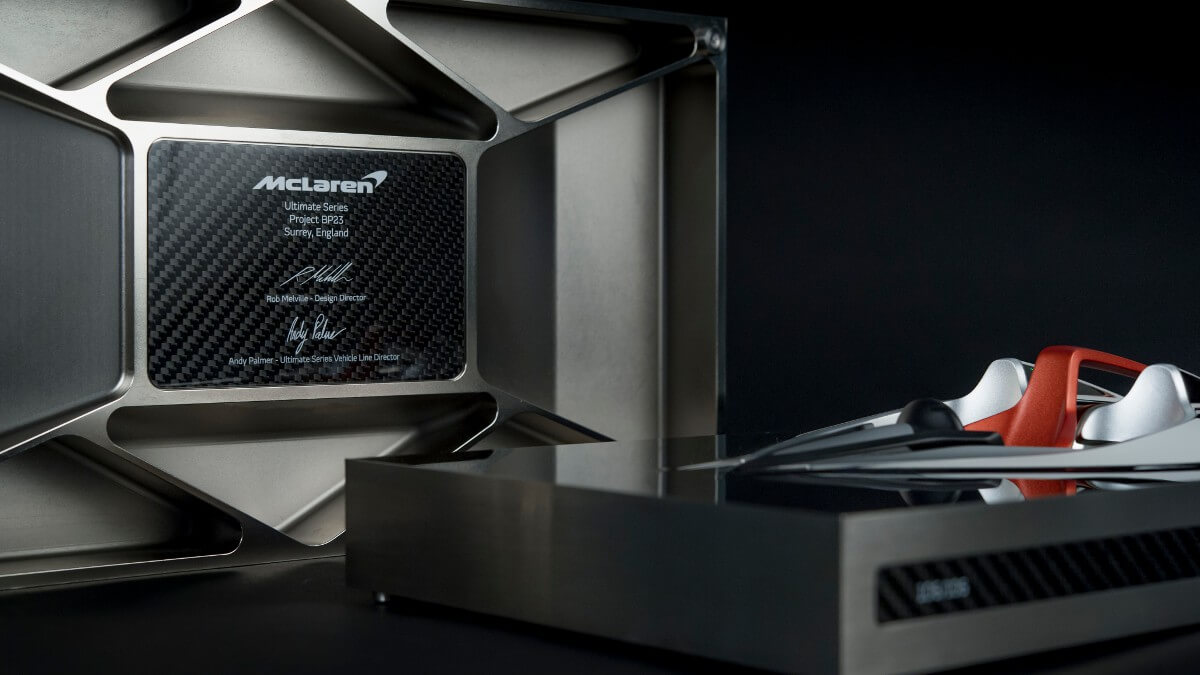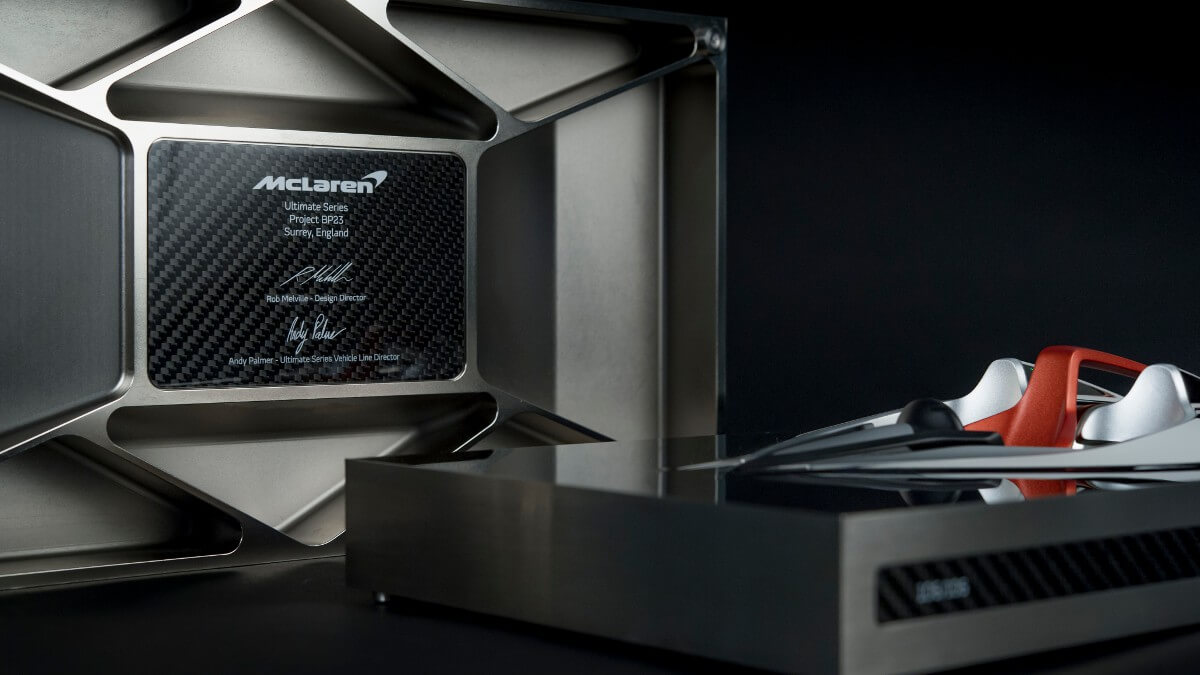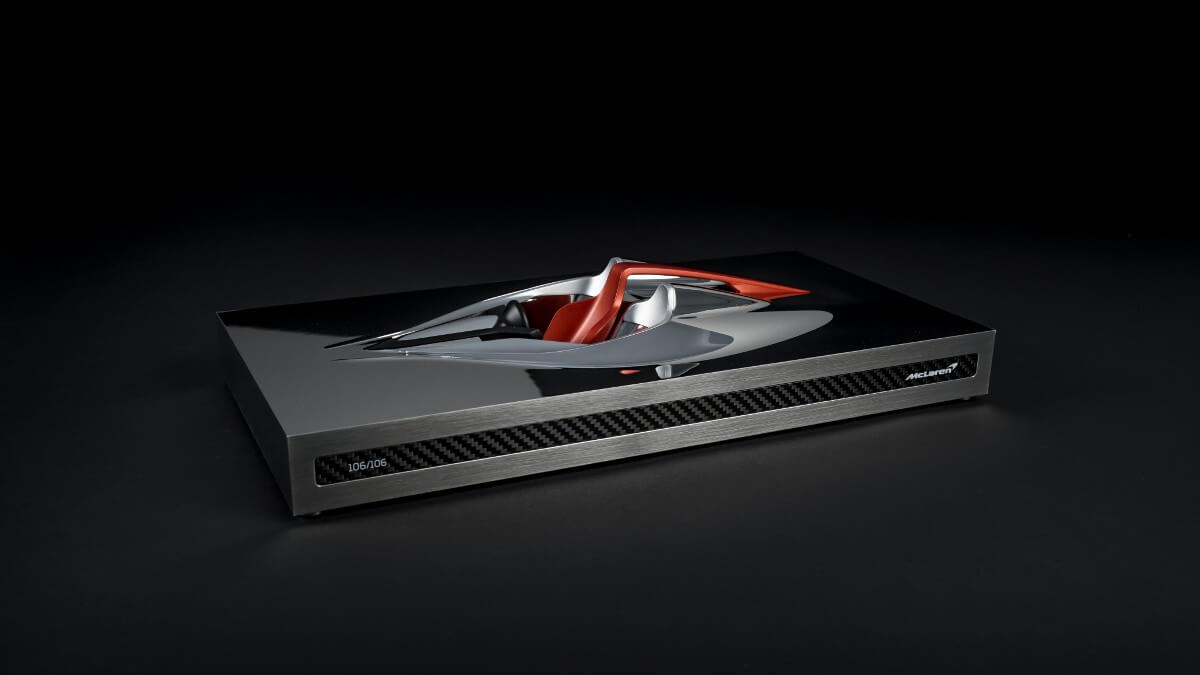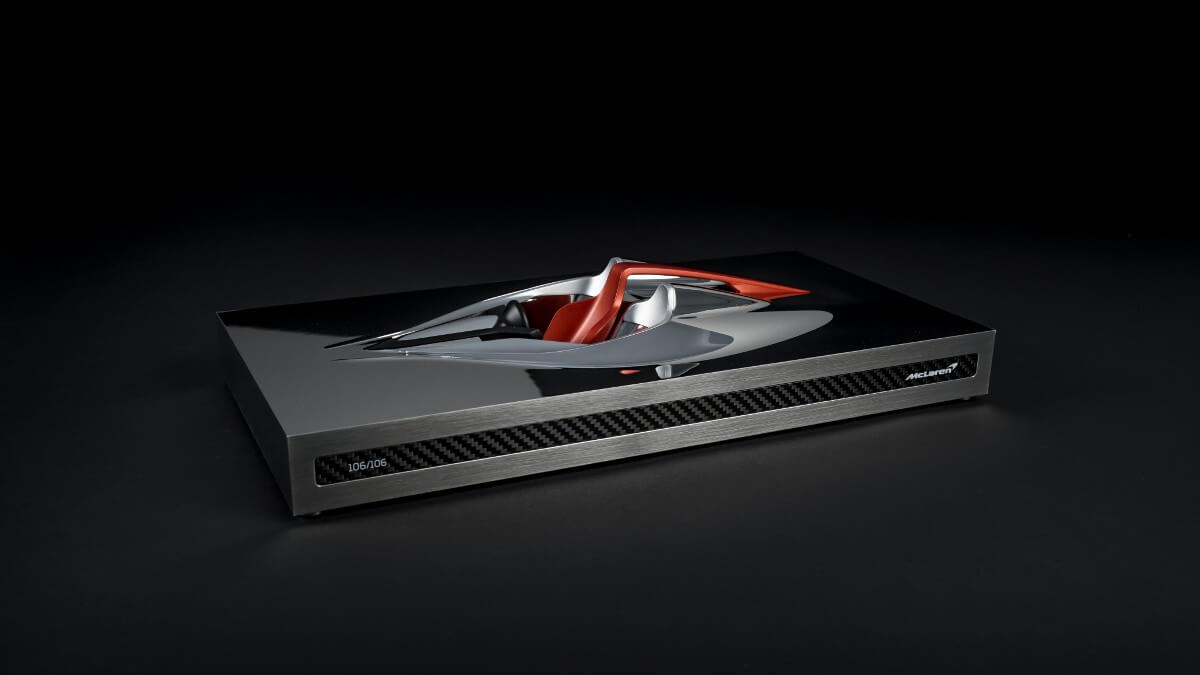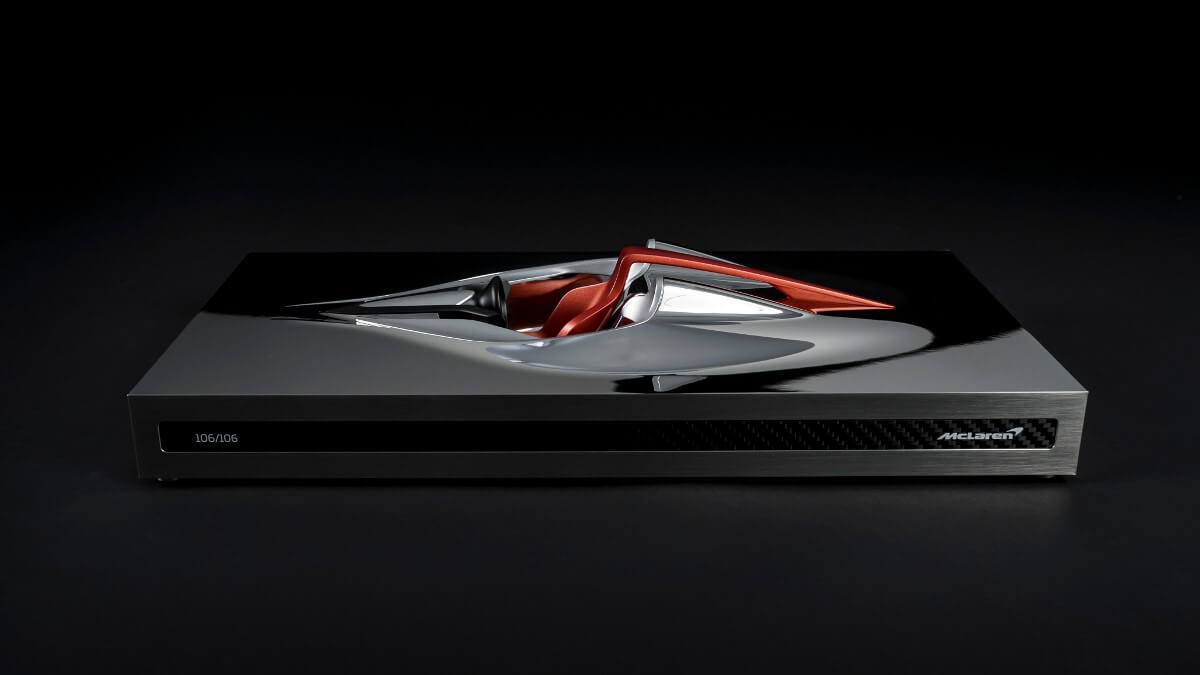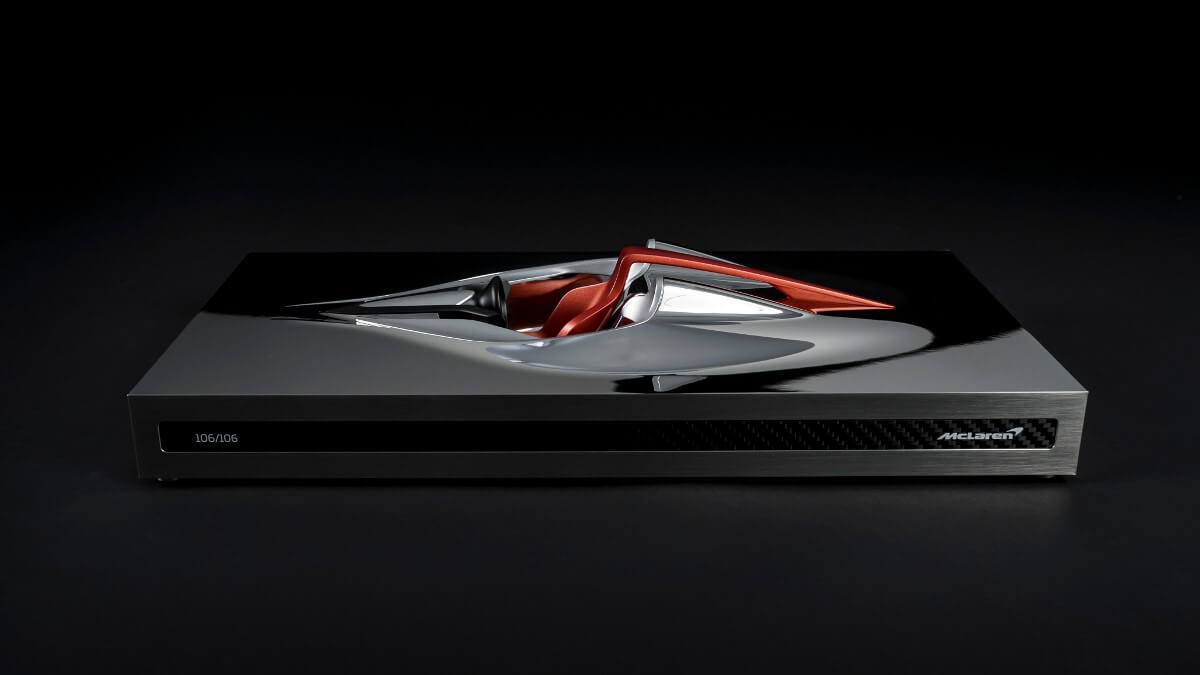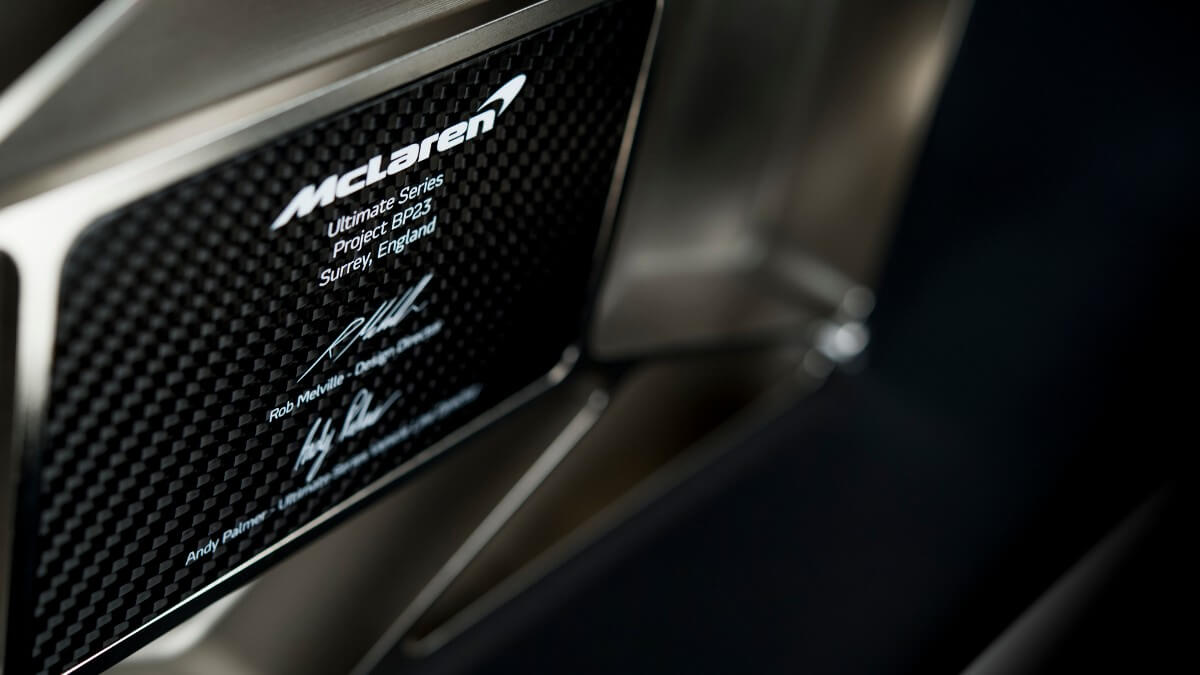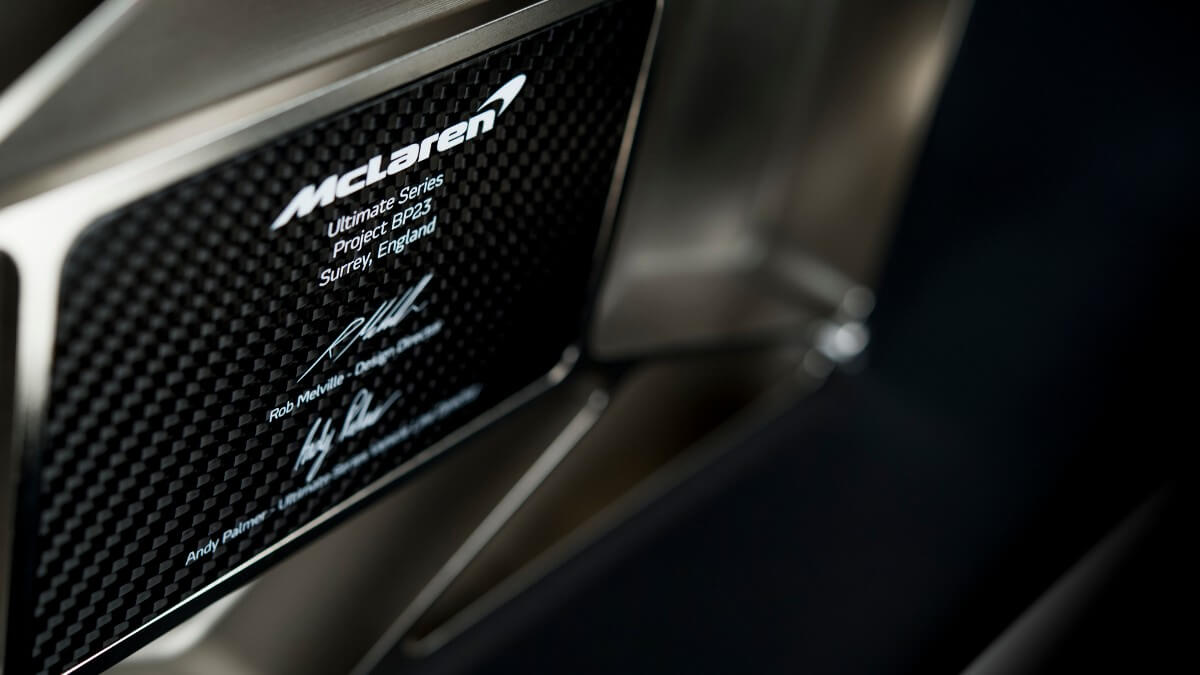 All examples are already sold but no customer has layed his or her eyes on the final design yet. Each customer will get a special sculpture designed by the McLaren team and made from aluminium and carbonfibre. A five-axis CNC machine is used for the first part of manufacturing, while the rest is done by hand, including high gloss polishing. All together about 100 hours of work are used for every sculpture.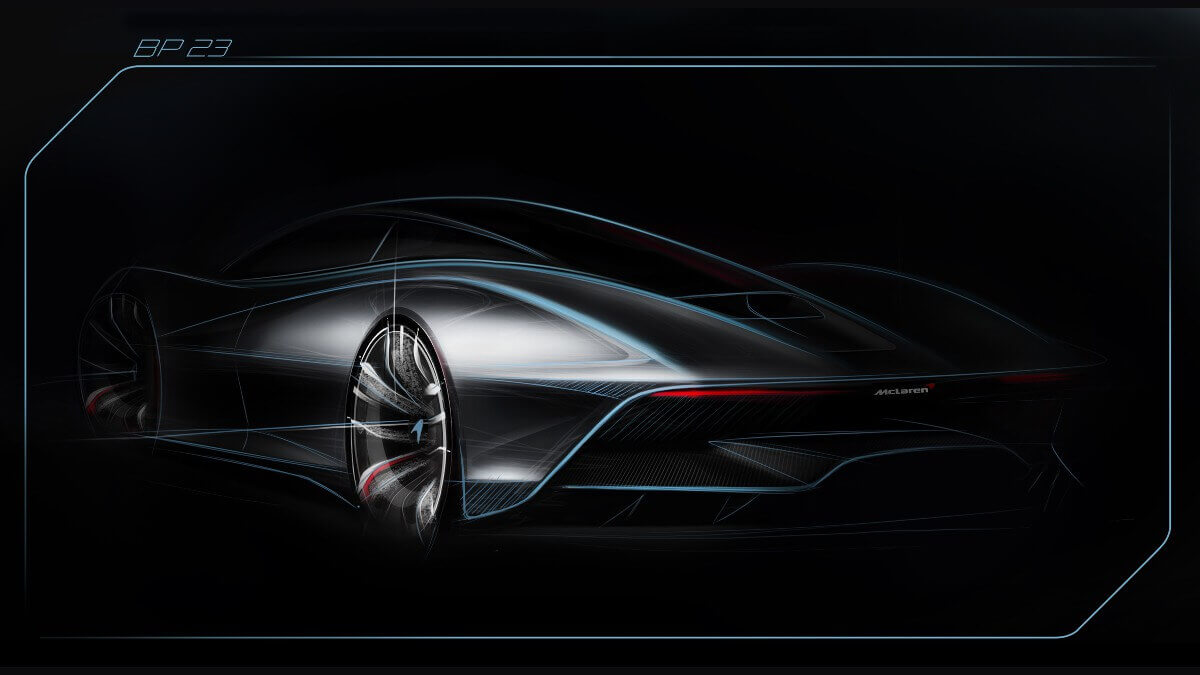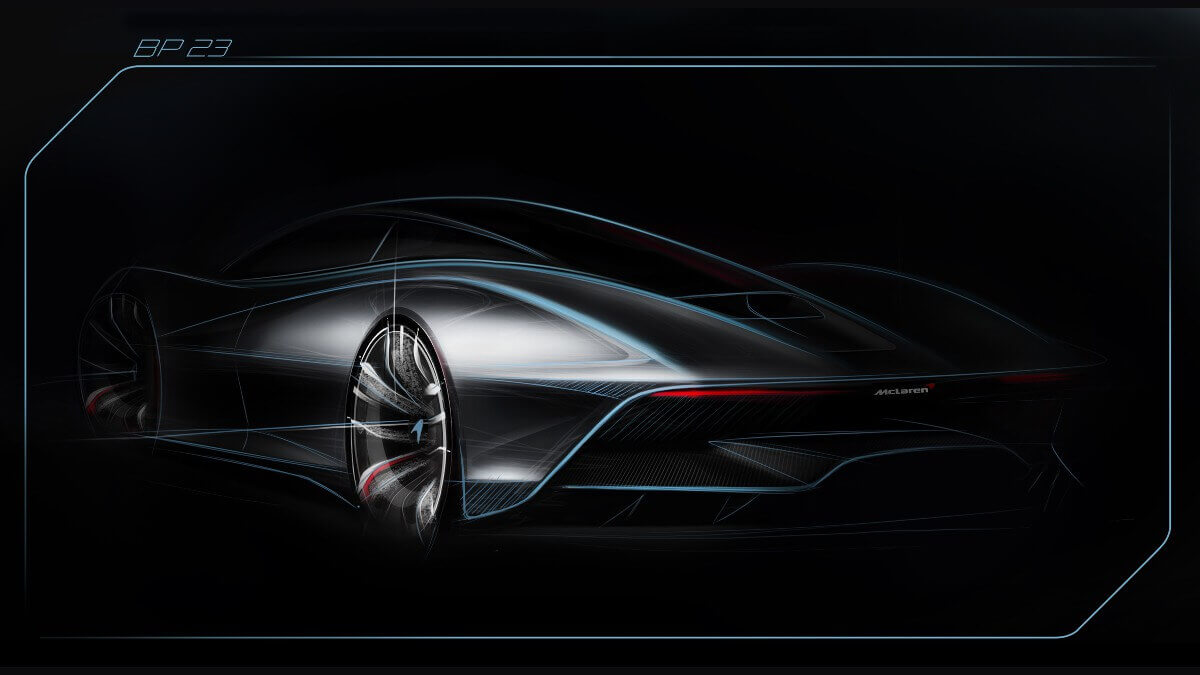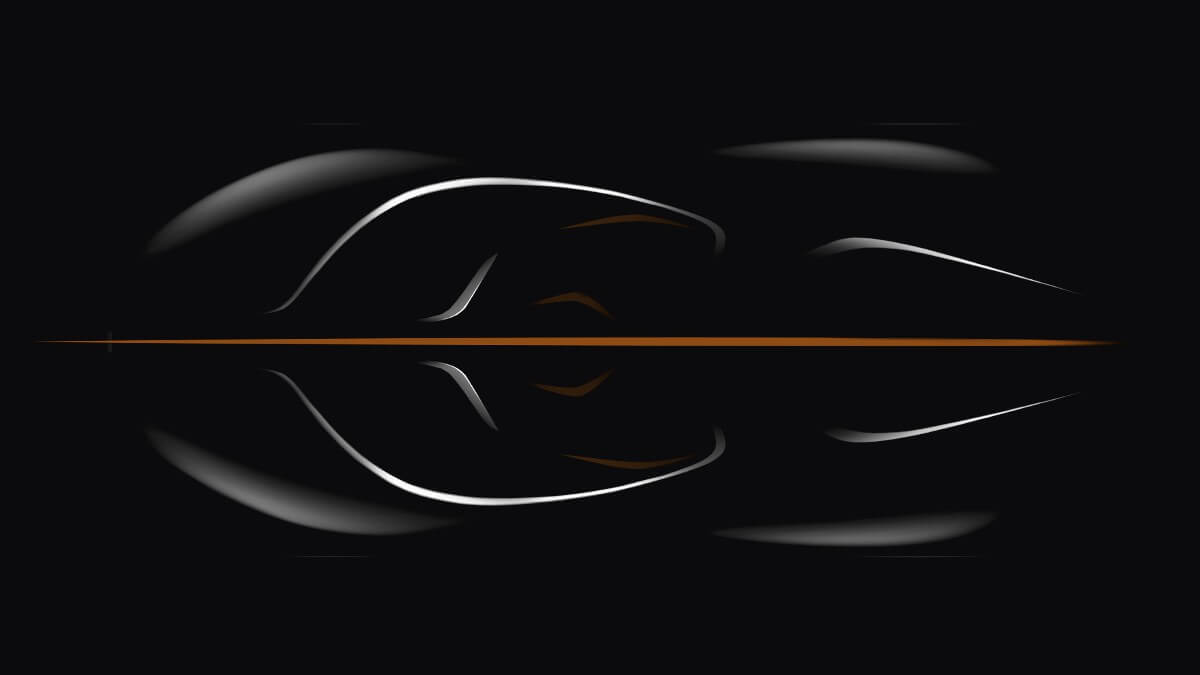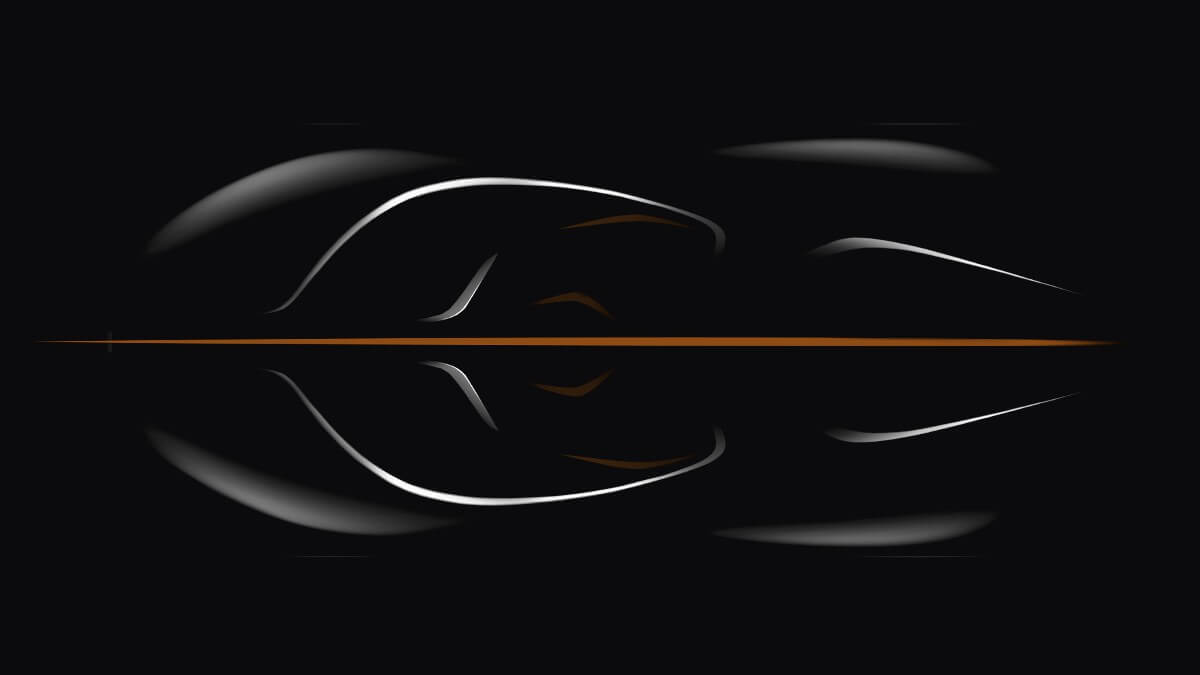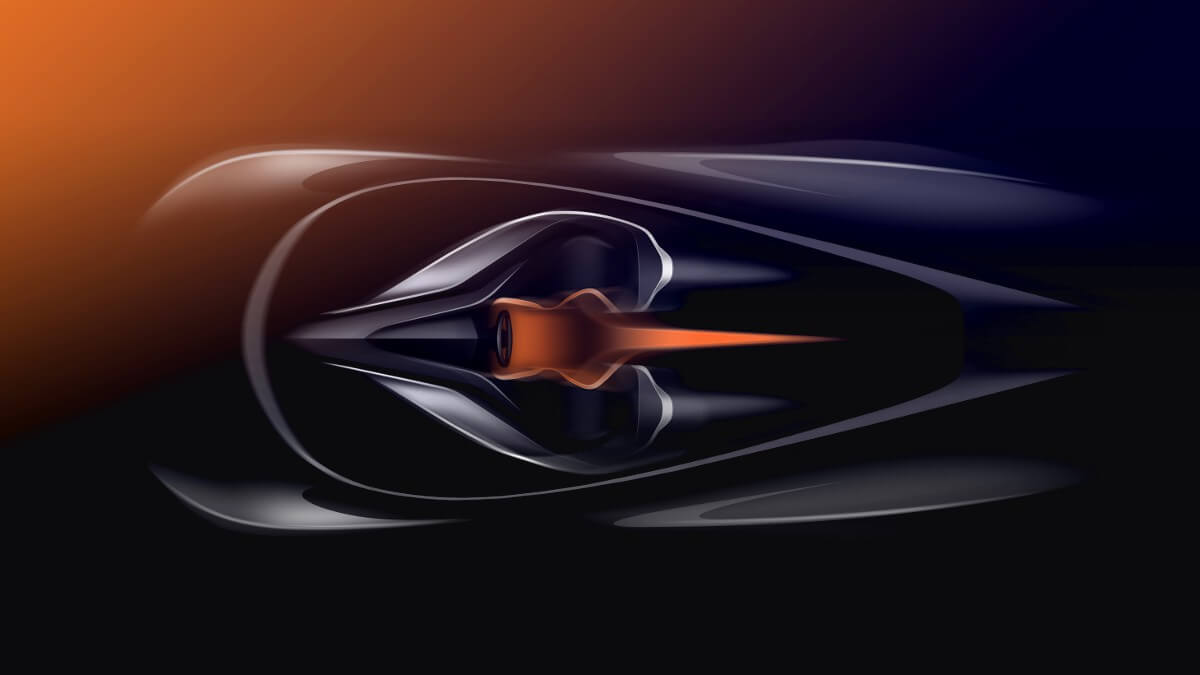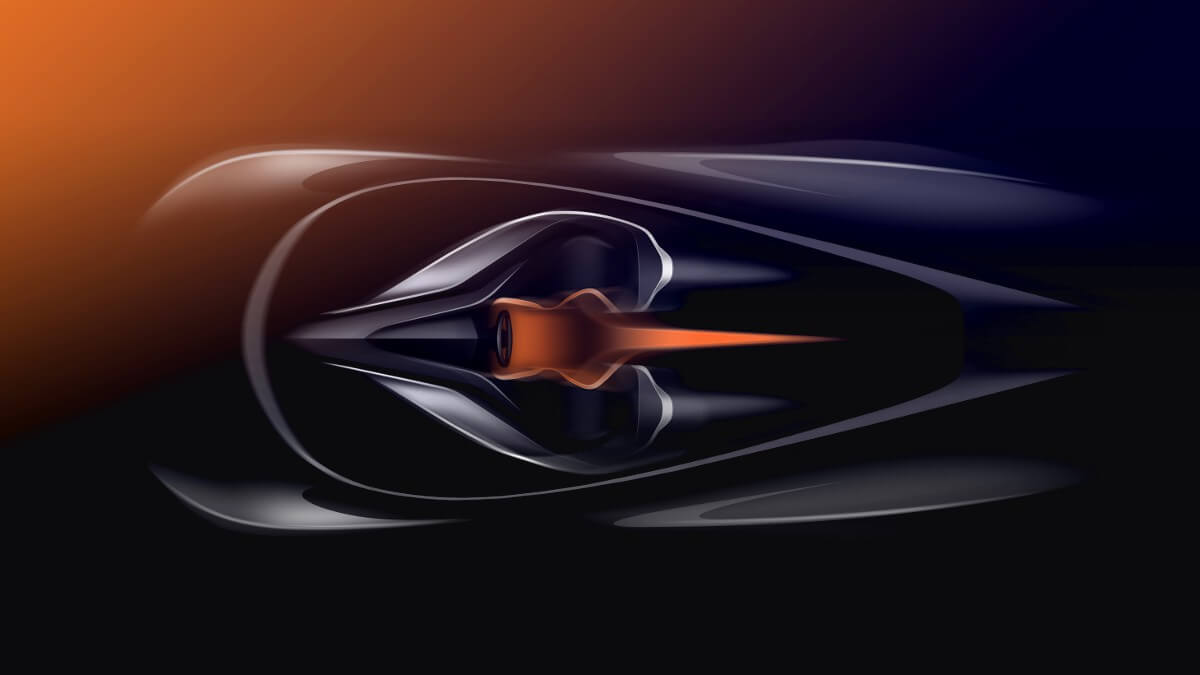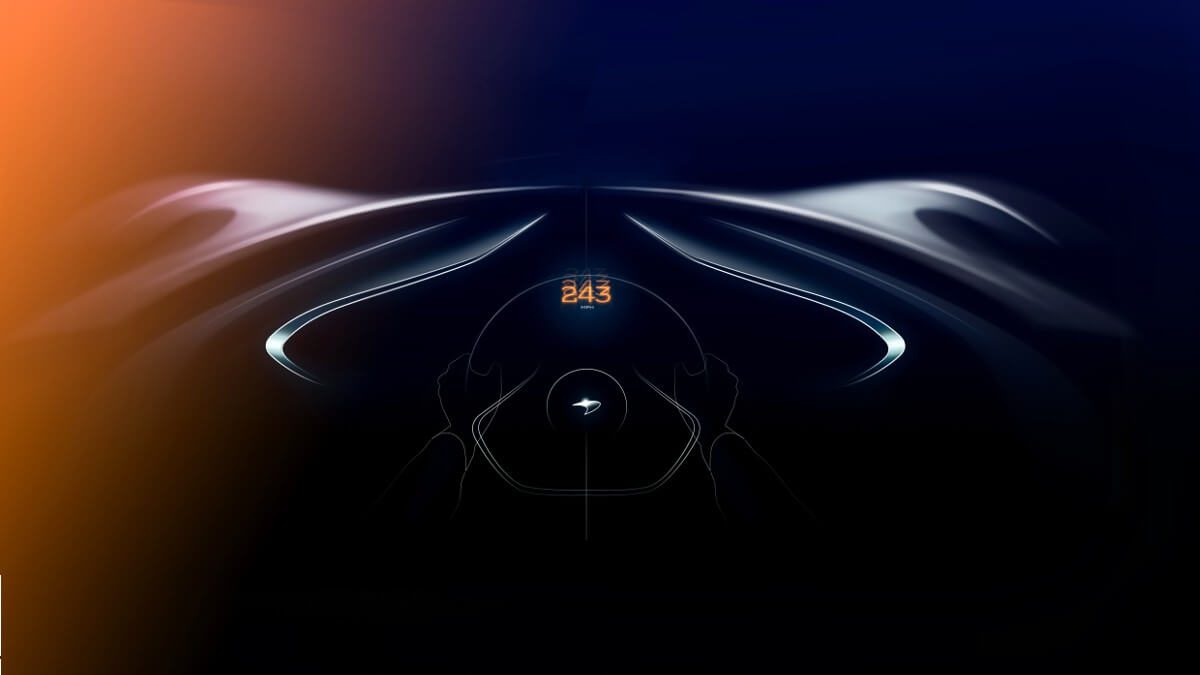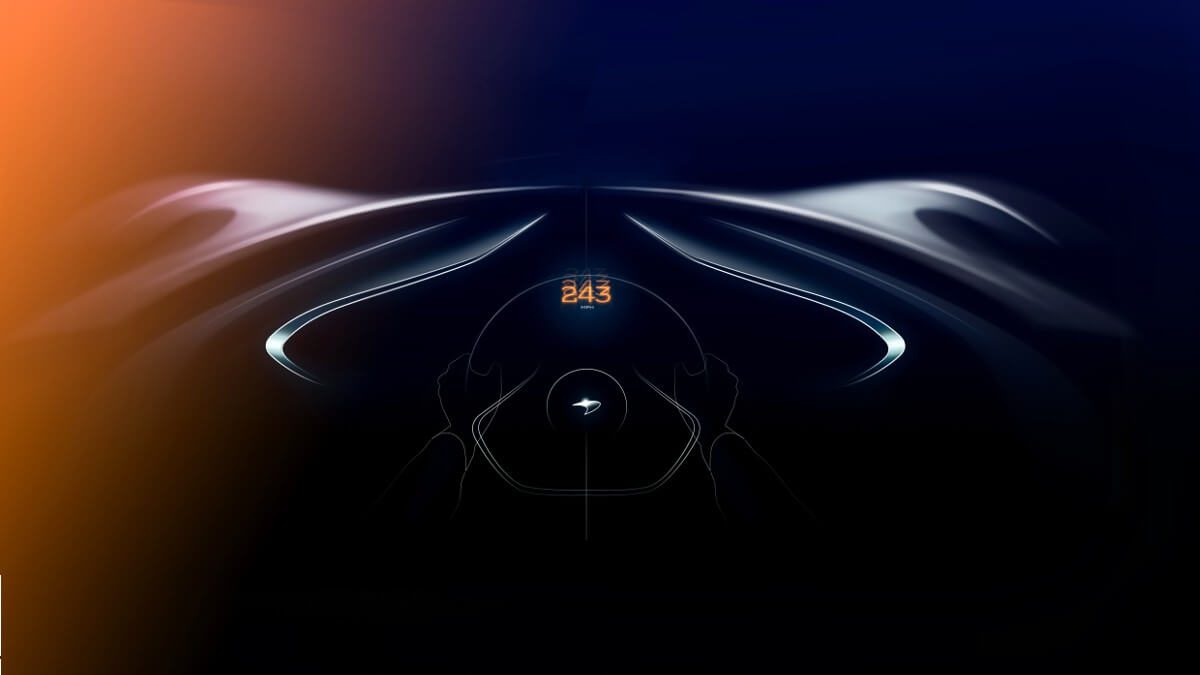 All sculptures are 400x205x80 millimeters big and weigh 3.6 kilograms. They are individually numbered according to the chassis numbers and will be delivered to the BP23 customers within the next week.

Images: McLaren