Automotive
McLaren 675LT MSO
Special customer requests aren't handled at every car manufacturer. McLaren does it since they started building street cars. All thoses requests go to the MSO department (McLaren Special Operations), regardless if it just a special color for interior or paintwork, a roof scoop for the Coupés, special carbonfibre parts or a complete unique car in an own design. Only taste and money set borderlines. So it is not too unusual that they just finished a 675LT for a VIP customer although the limited edition Coupé left production two years ago.
In the livery of a famous F1 GTR
In this case the order might have read as follows: Design my 675LT exactly like the 1997 F1 GTR longtail racecars from Gulf Davidoff GTC racing team in the FIA GT. That team raced up to three cars in the 1997 season, all featuring a special paintwork in Gulf blue, orange and black with color change into a red stripe at the sides. After the Gulf Oil International Ltd agreed to use their colors for this car, MSO could start with the project. They used a 675LT Coupé from the owner and fitted it with a roof scoop and louvered front wings before painting it. The painting process including some airbrushing took 800 hours in total.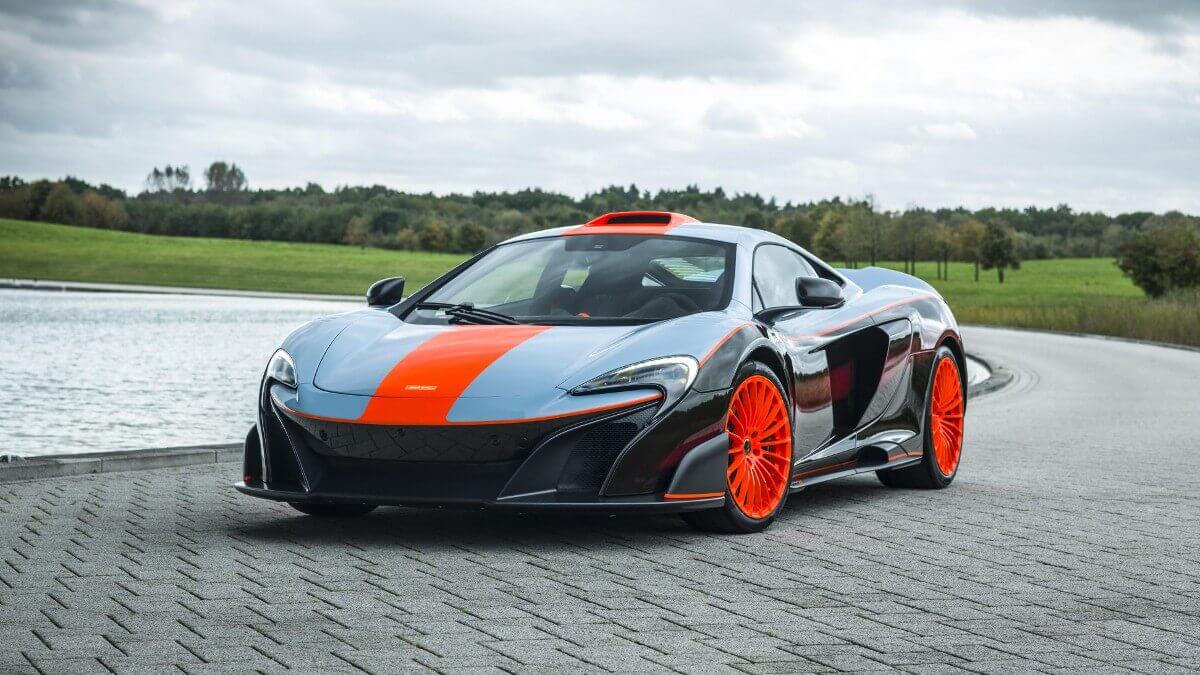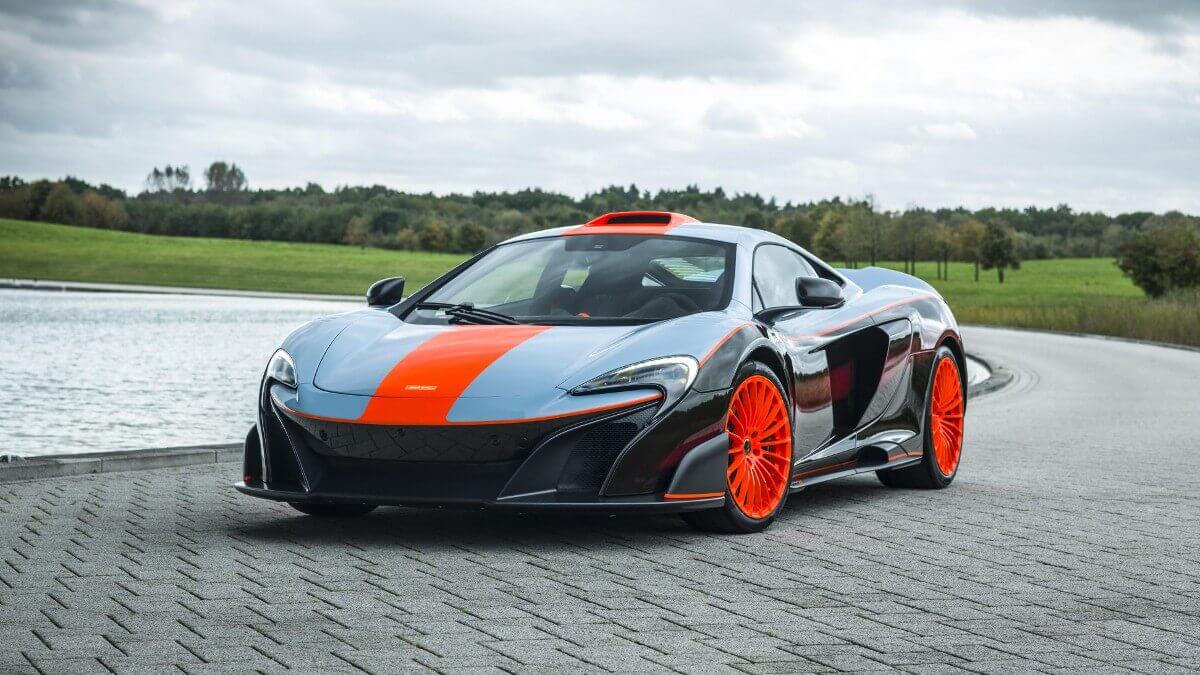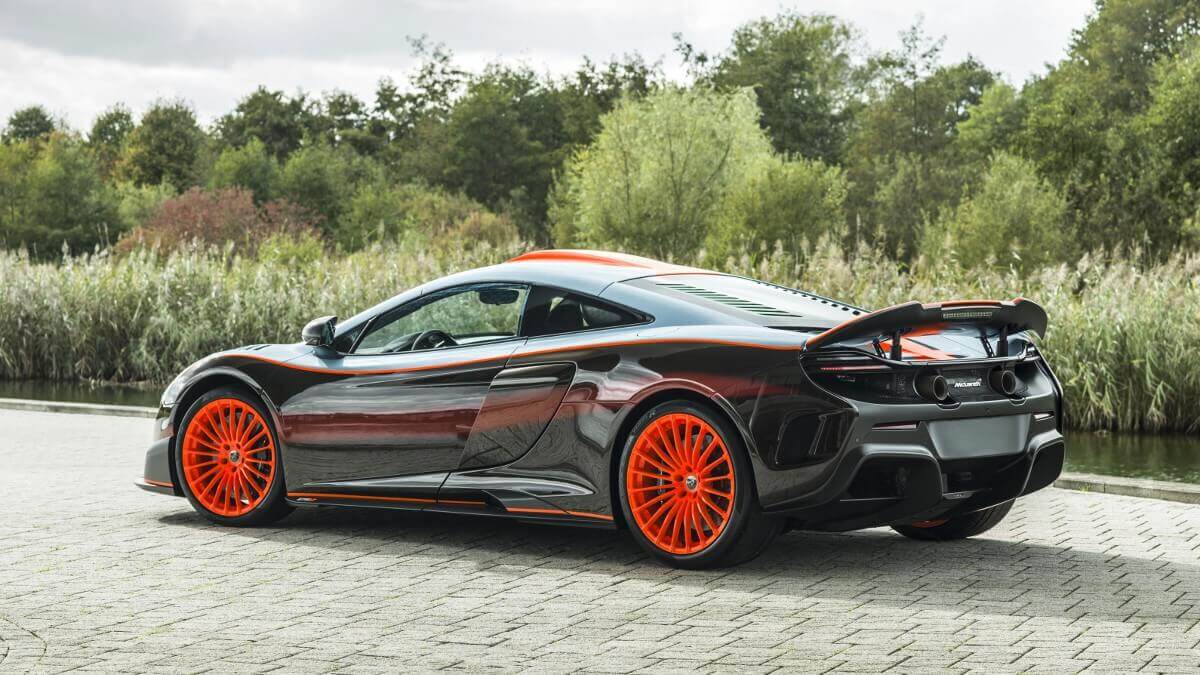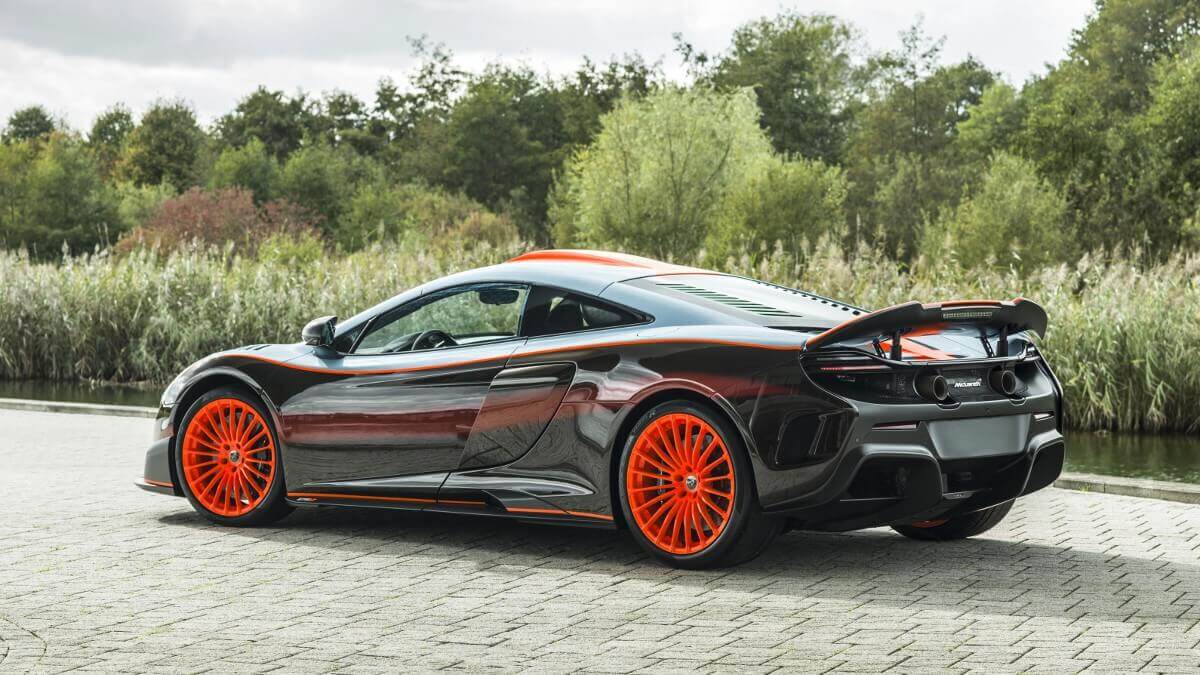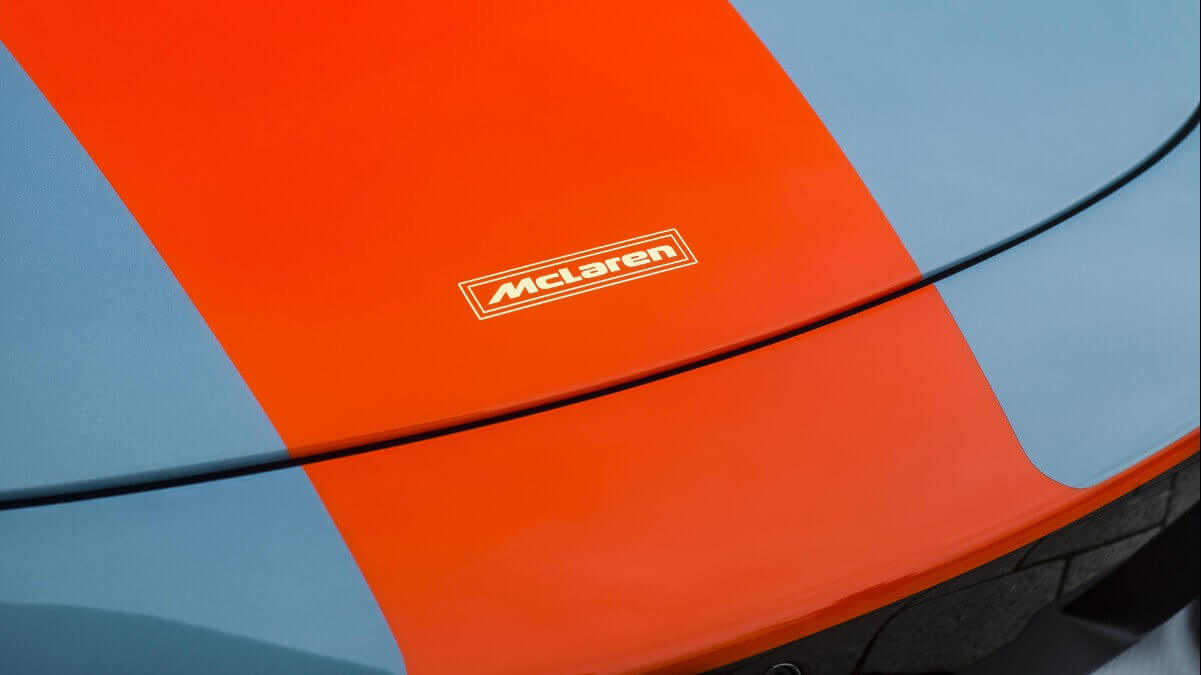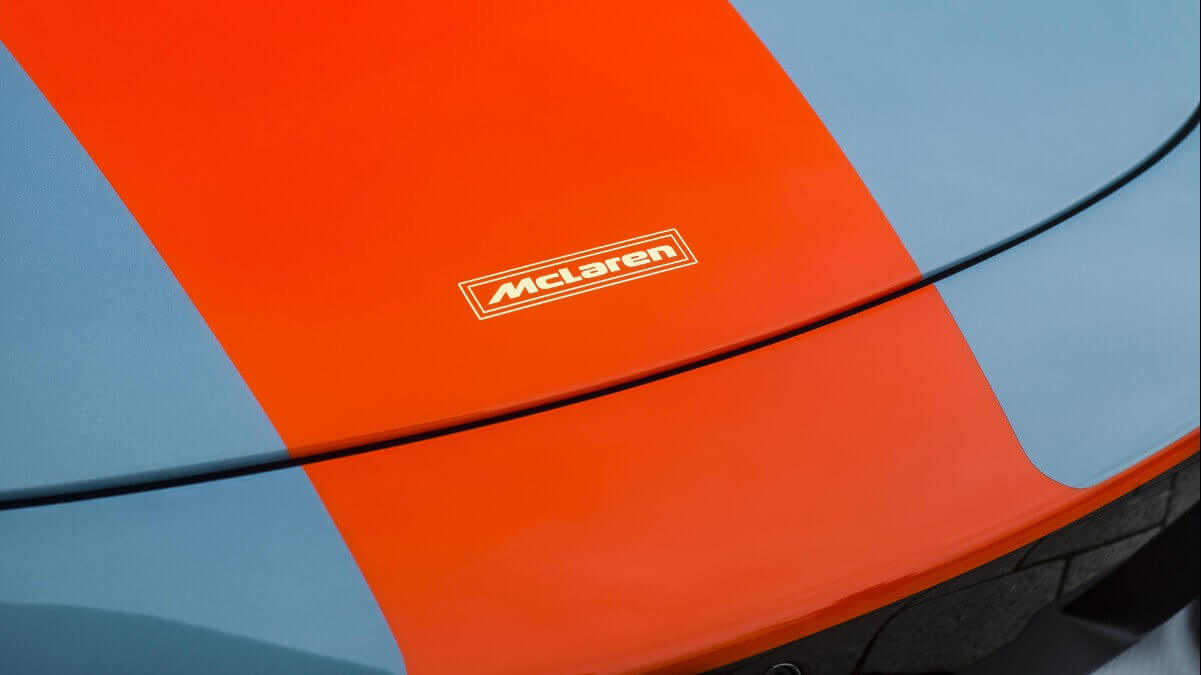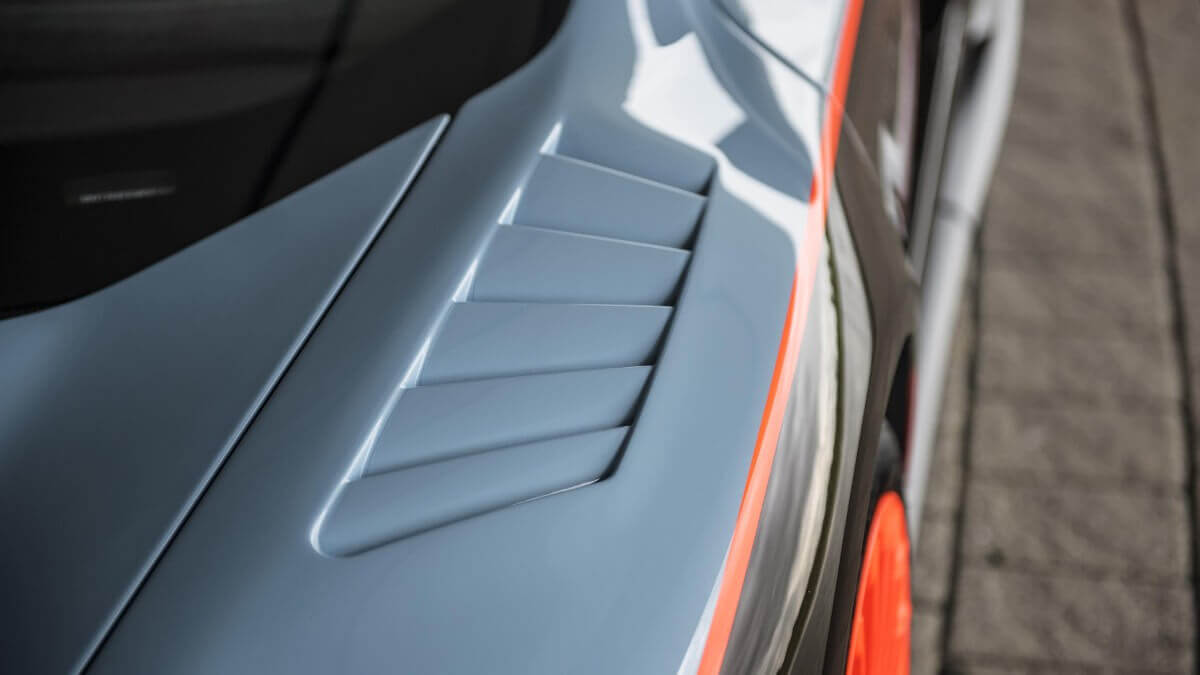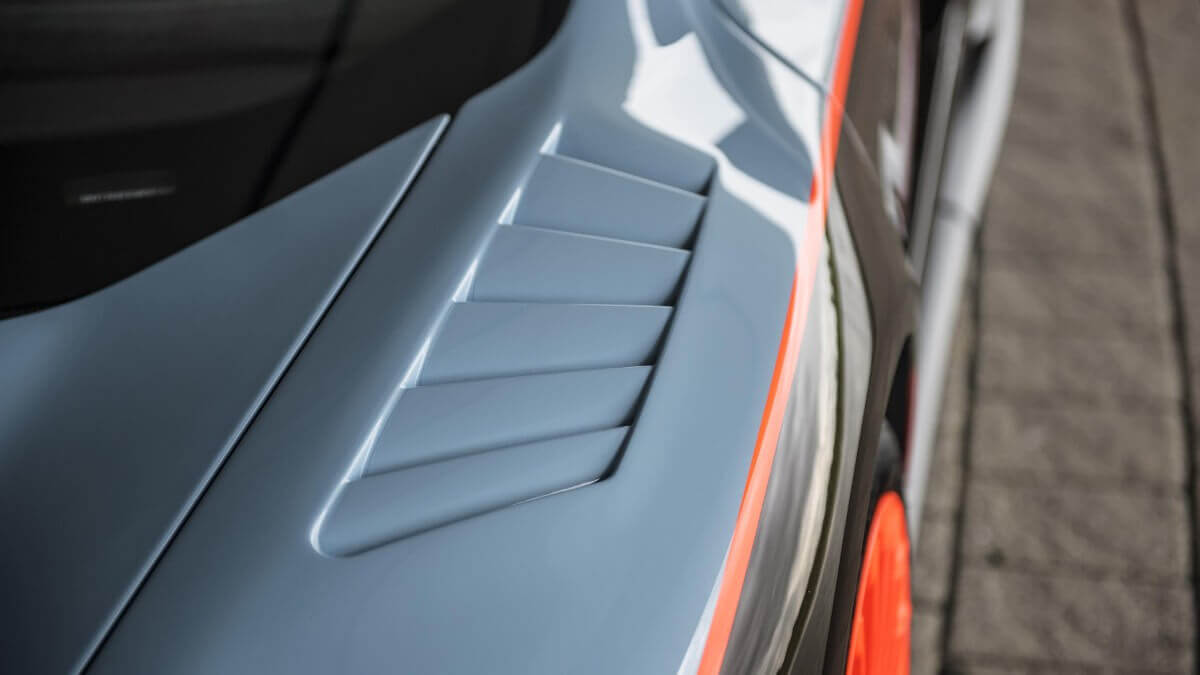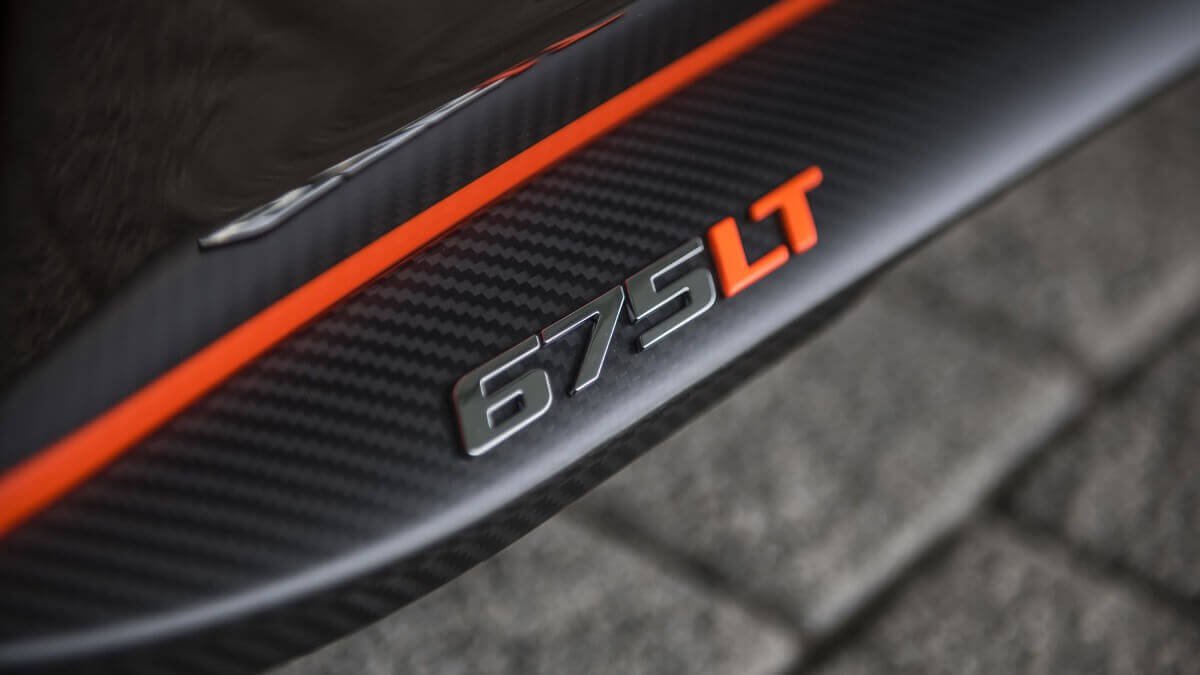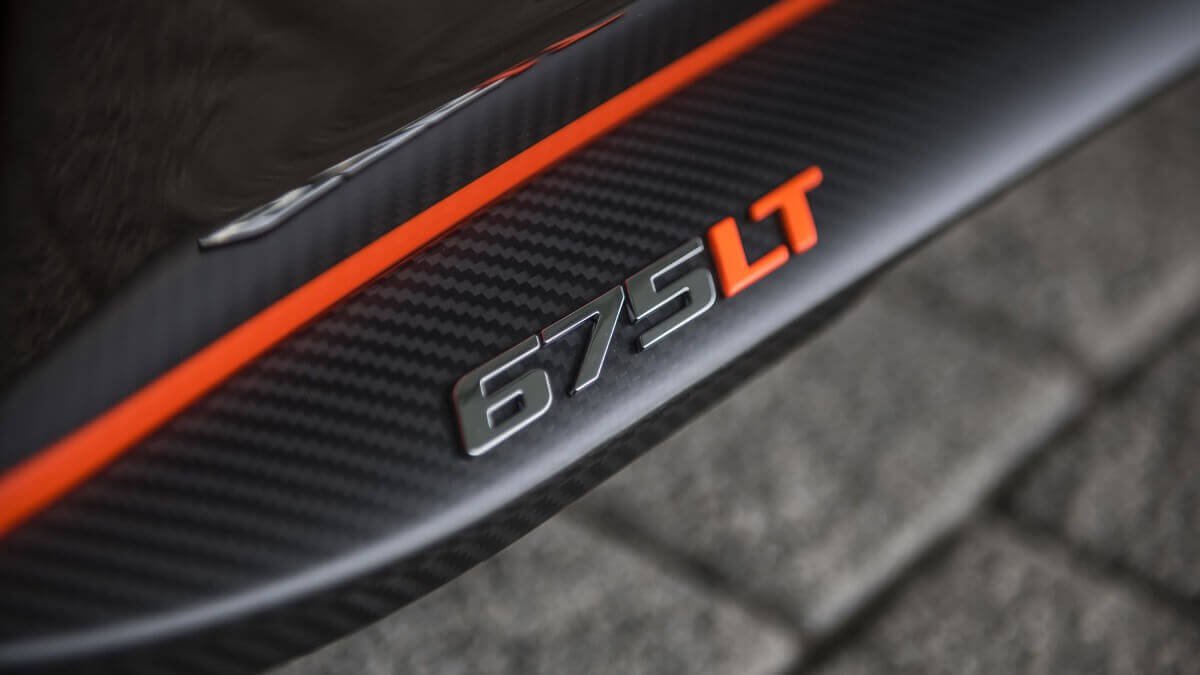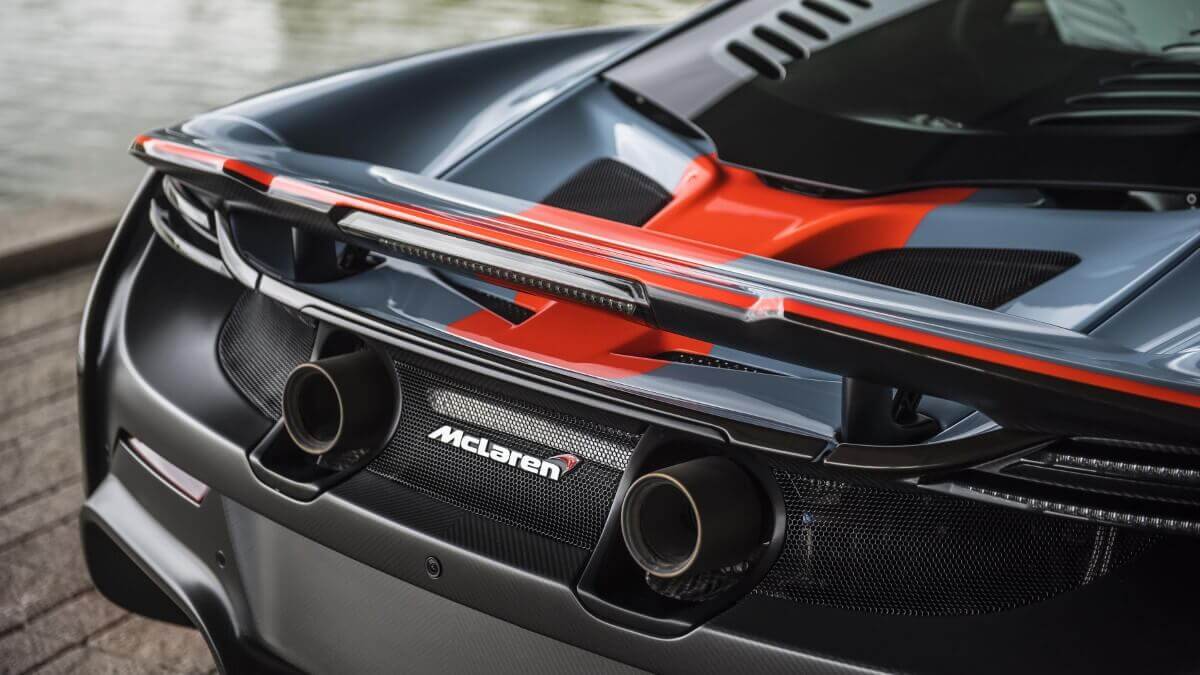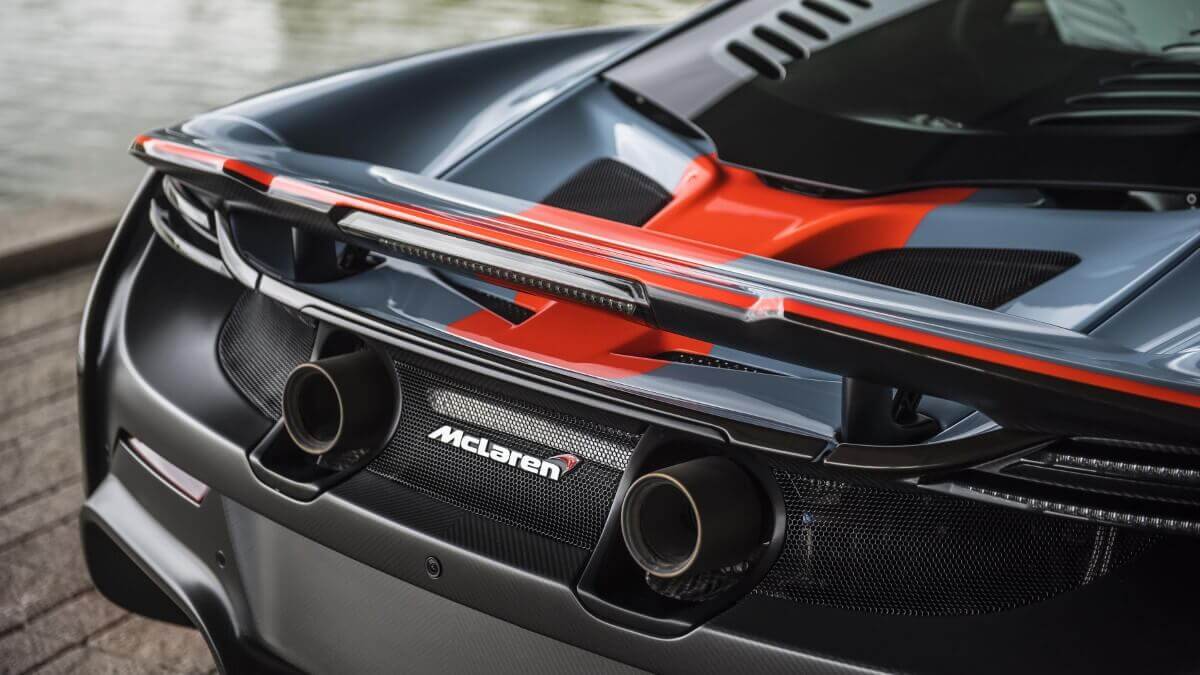 Also the 20-spoke wheels show a paintwork in 'Dayglo Orange' as do the letterings at the sill plates. Inside the seats and dashboard are covered in black Alcantara with stitchings in orange and light blue. Seat belts in orange, button surroundings in orange and blue as well as stitchings of the owners initials in the headrests complete the interior.

The McLaren 675LT debuted during the 2015 Geneva Motorshow as sportiest version of the Super Series and limited edition model above the 650S. Its 3.8 liter V8 biturbo engine delivers 496 kW/675 PS and 700 newtonmeters of torque. In combination with the seven-speed dual-clutch gearbox the car accelerates to 62 mph in 2.9 and to 124 mph in 7.9 seconds before topping out at 205 mph. 500 examples of the Coupé were followed by another 500 Spider versions and another 25 Spider with bare carbon bodywork.

Images: McLaren