Automotive
Legende Automobiles Renault 5 Turbo 3
Compact cars with mid-engines are a rare automotive species. Apart from the unique Sbarro Super 8 and the Group B machine MG Metro 6R4, we can only think of Renault as a manufacturer of such models. The French were doubly industrious and followed up the Renault 5 Turbo of the 1980s with the Clio V6 some time later. Both model series were available with and without facelift, but only in limited numbers. In the case of the 5 Turbo, the complex and therefore expensive production process was the main reason for the modifications. Steel parts replaced the aluminium doors, roof and tailgate. In addition, the high-volume dashboard of the Renault 5 Alpine was used in the interior instead of the independent component designed by Bertone designer Marcello Gandini. This resulted in the less expensive Renault 5 Turbo 2, of which 3,180 units were built until 1986. Before that, only 1,690 Turbo of the first version rolled off the production line.
Turbo 3 comes without compromise
The Renault 5 Turbo gained a legendary reputation through numerous rally successes and later also entries on asphalt circuits as part of the a one-make cup. Not only a few fans wondered since the end of production what a worthy successor might look like. The Clio V6 could only partially fulfill the demands. Now the company Legende Automobile (L.A.) in California is working on a new answer to this question. Under the project name "Turbo 3" the company isn't creating a completely new car, but a restomod based on a normal three-door Renault 5, thus using the same basis that was once used for the Turbo and Turbo 2. The developers had two further questions in their specifications: "What if there were no compromises? What if we took the best bits of both cars and used technology only to improve the electrics and weight of the car?"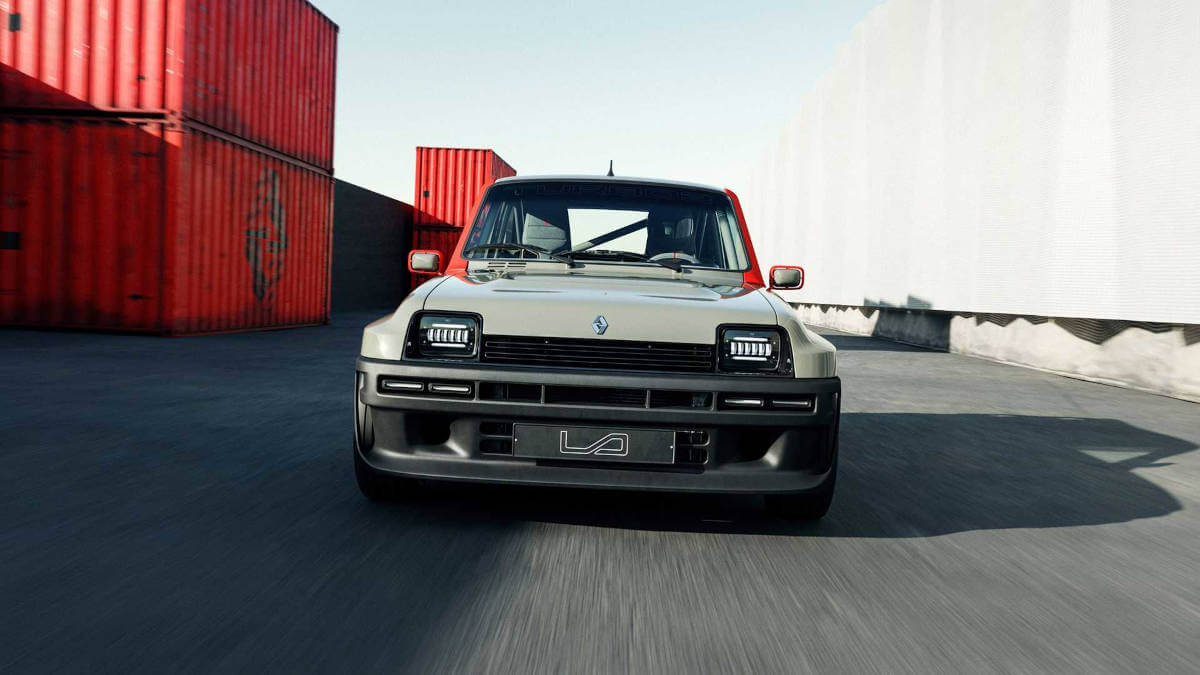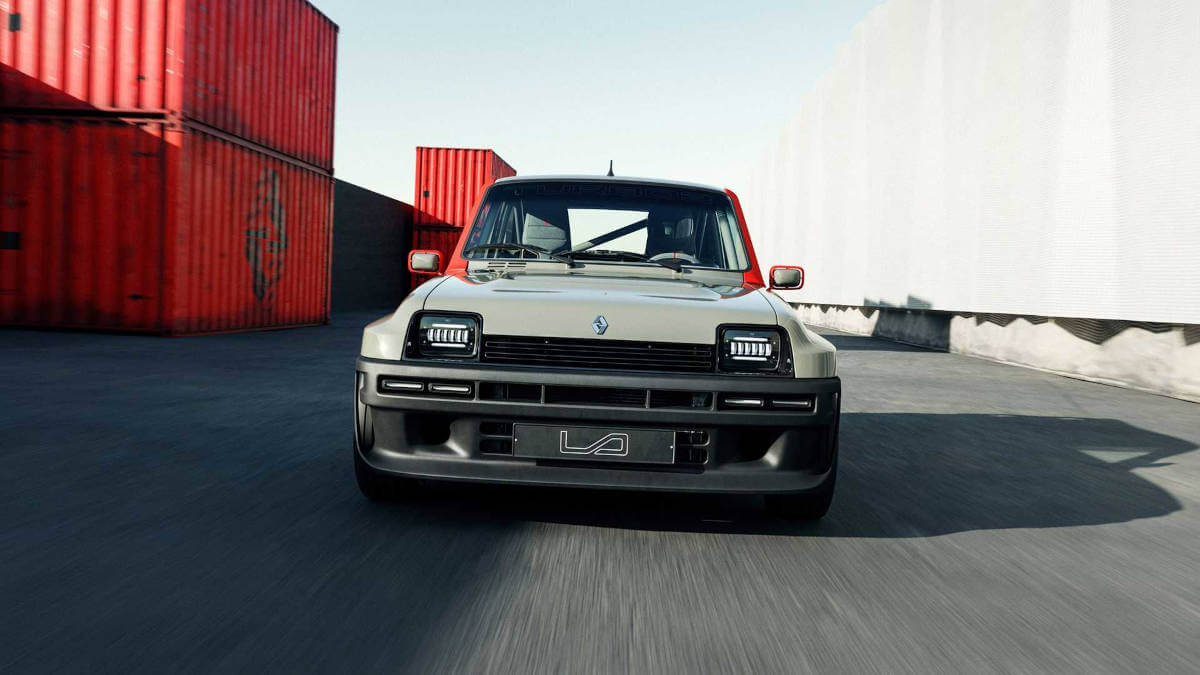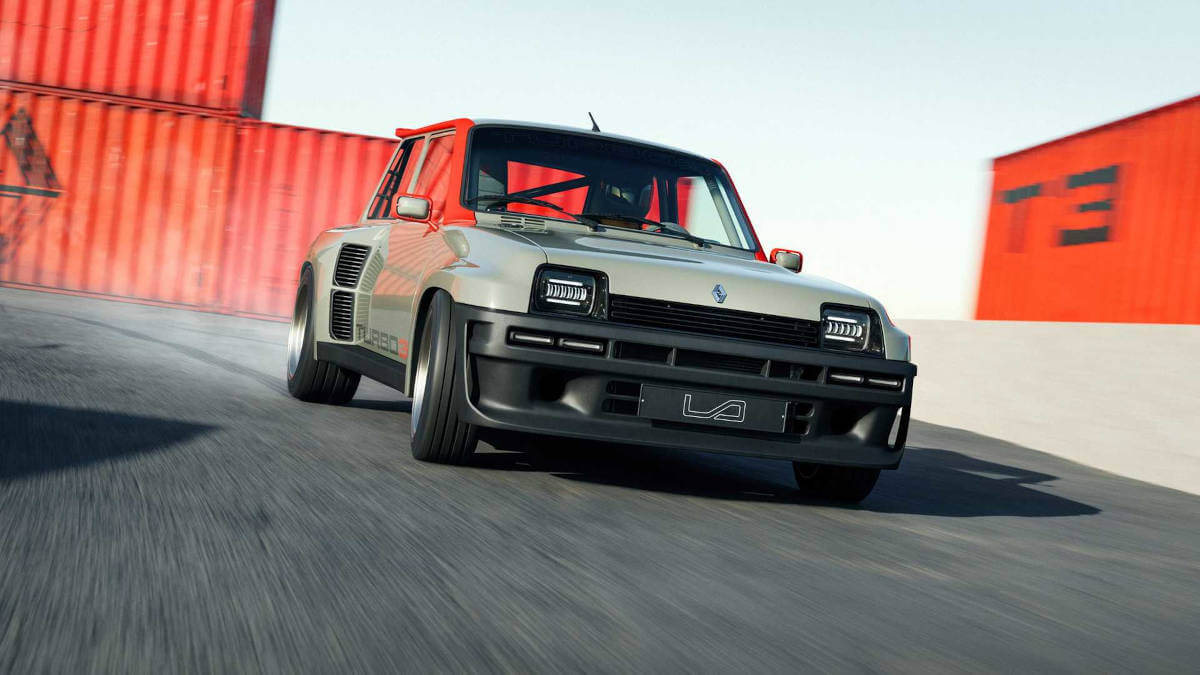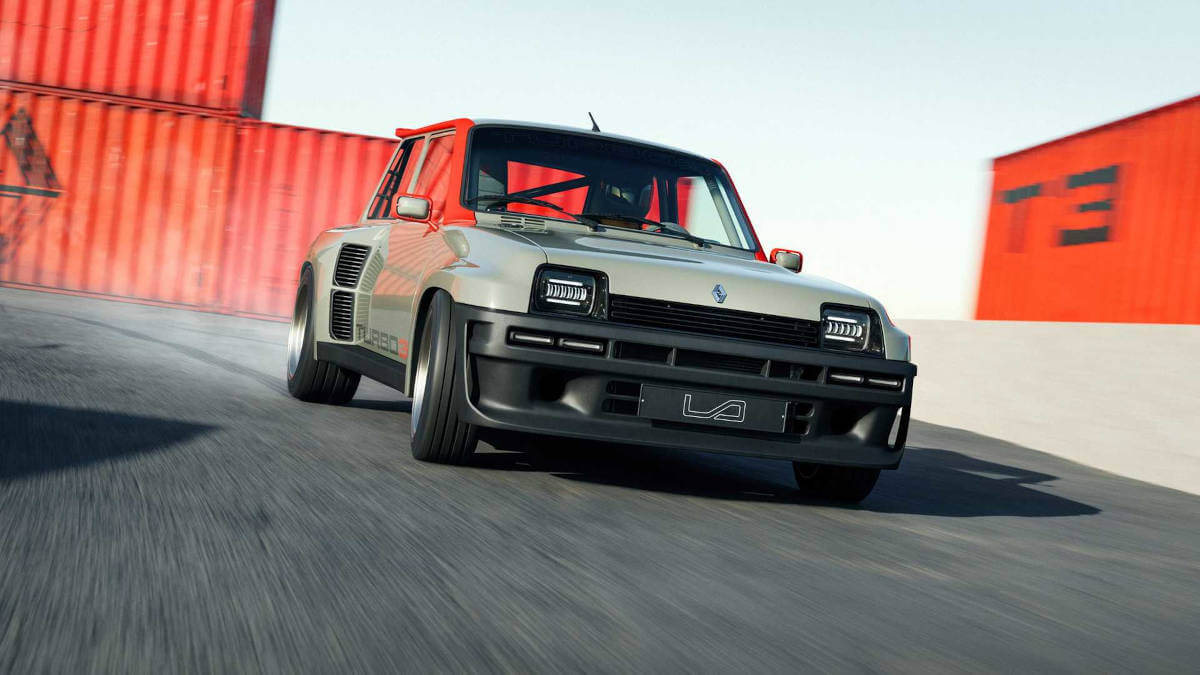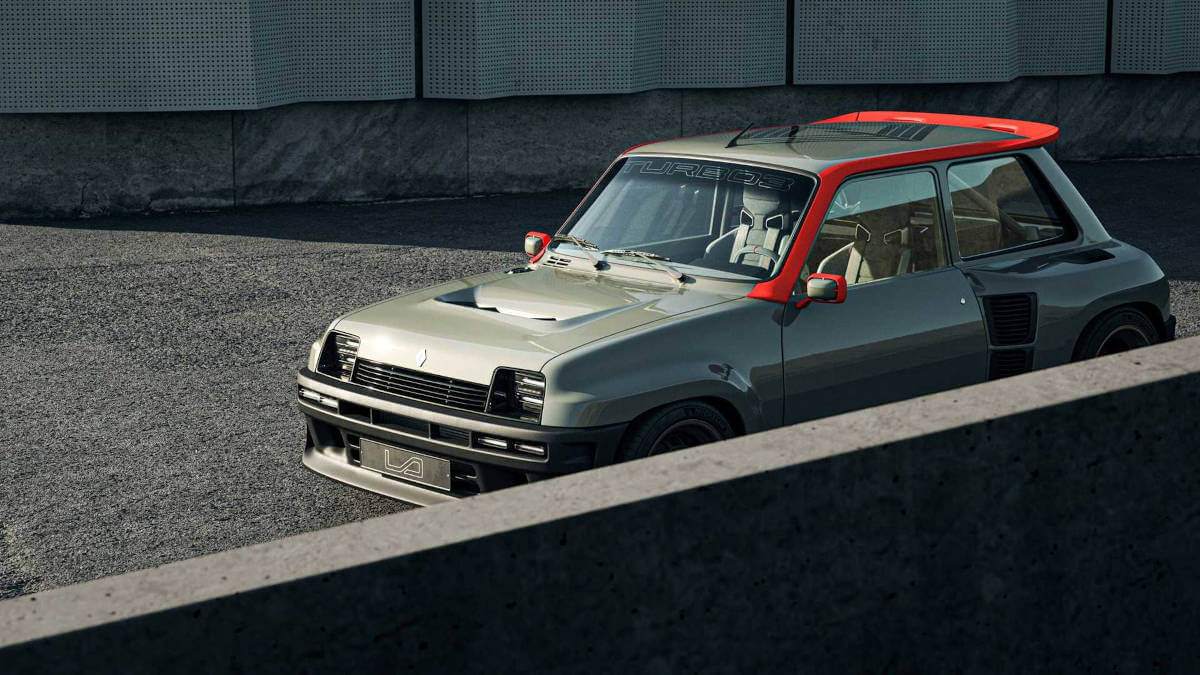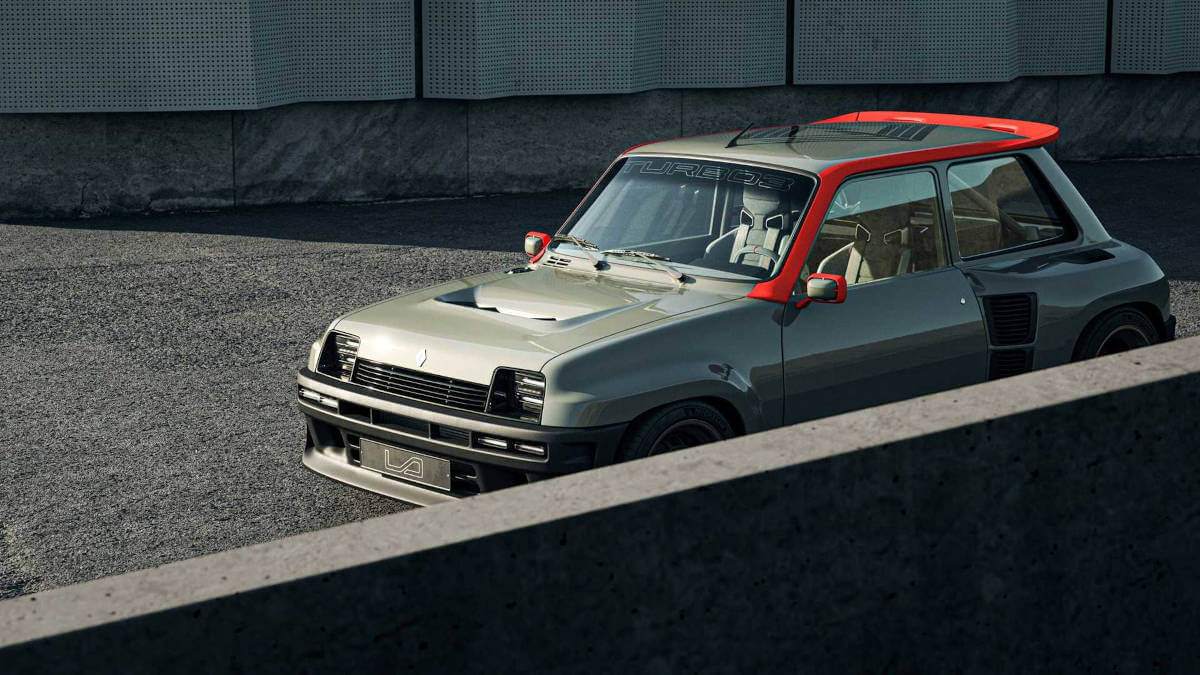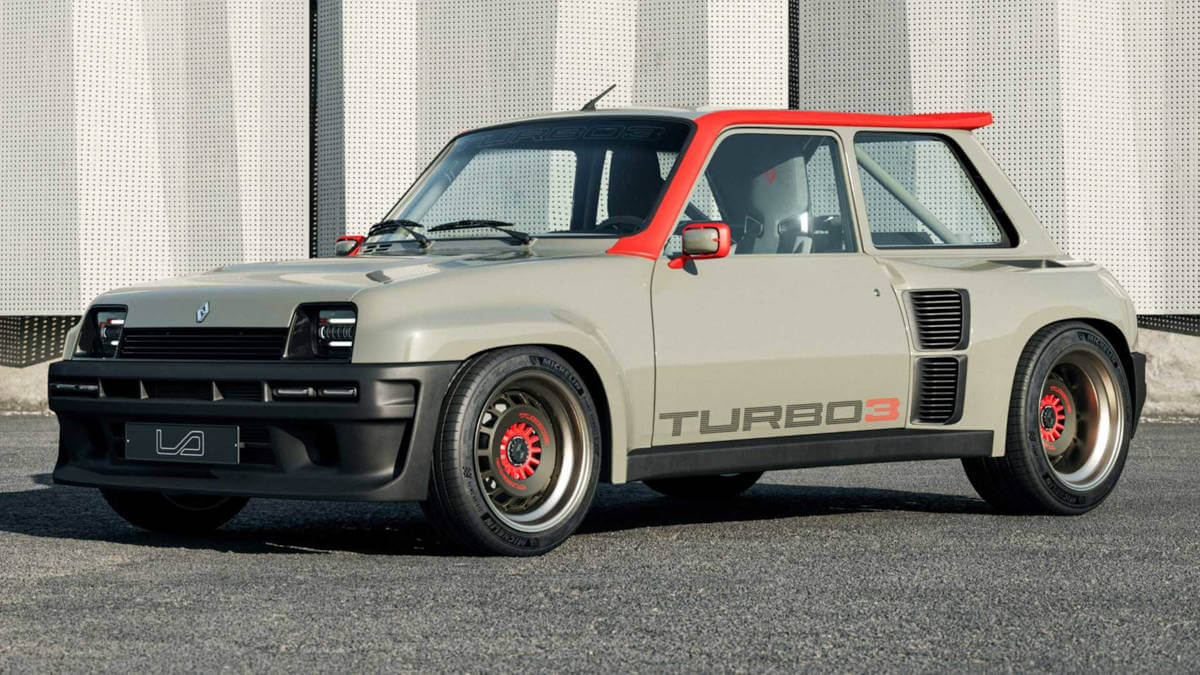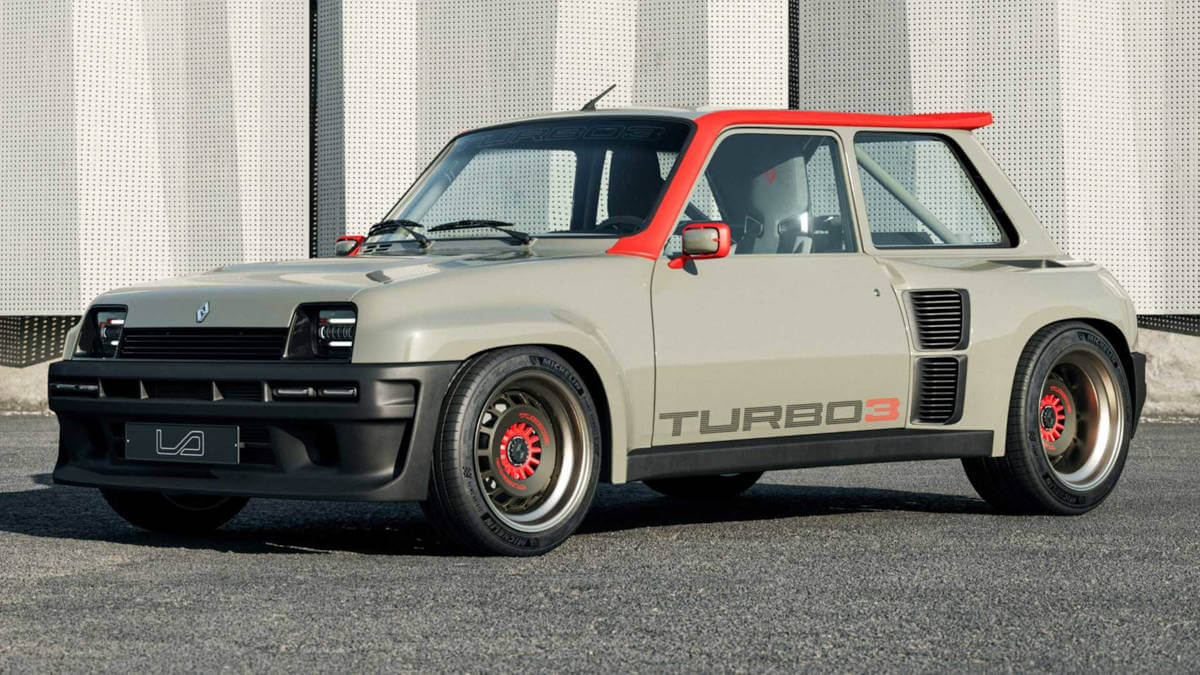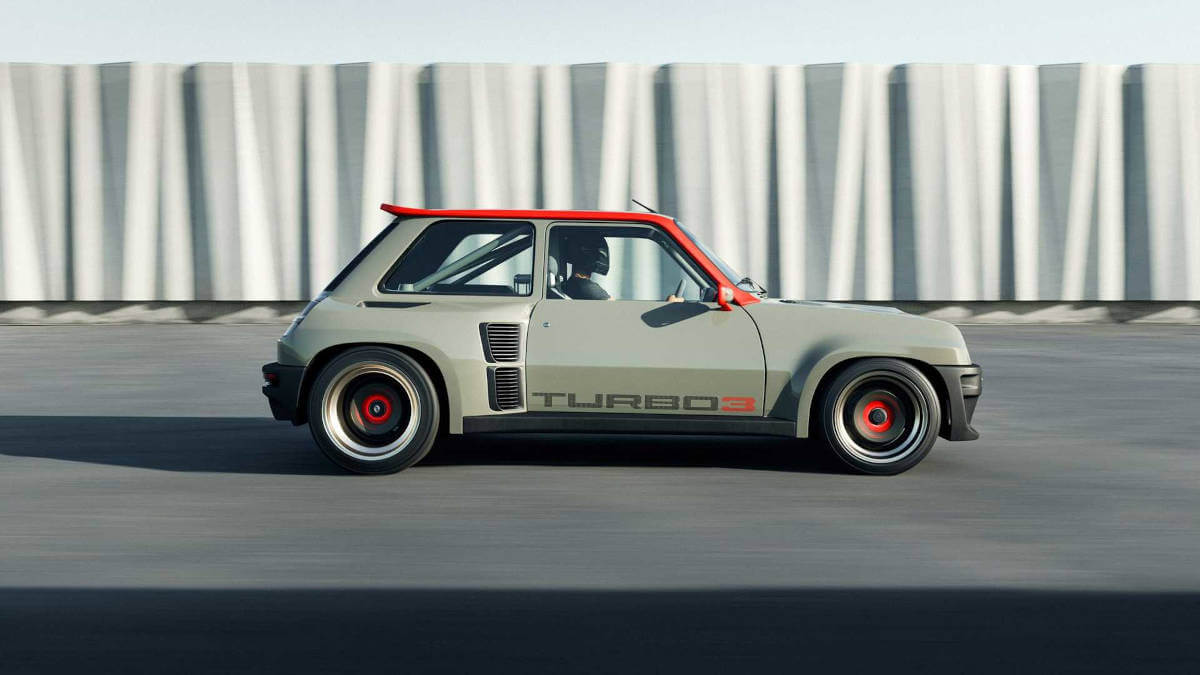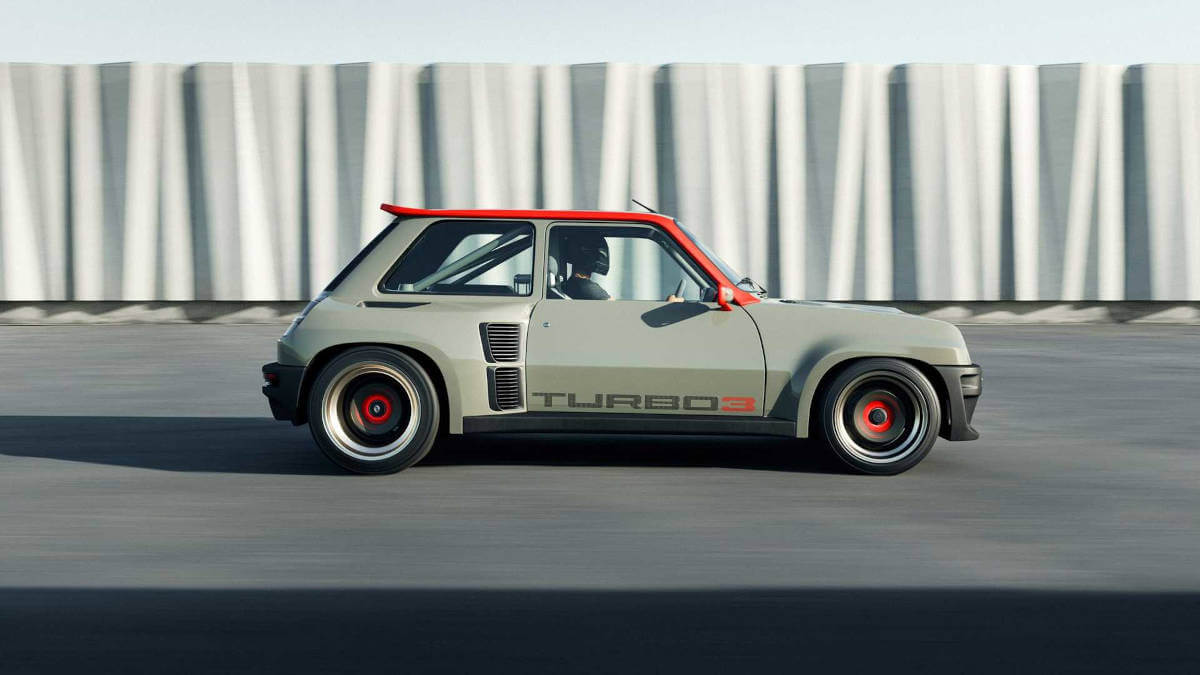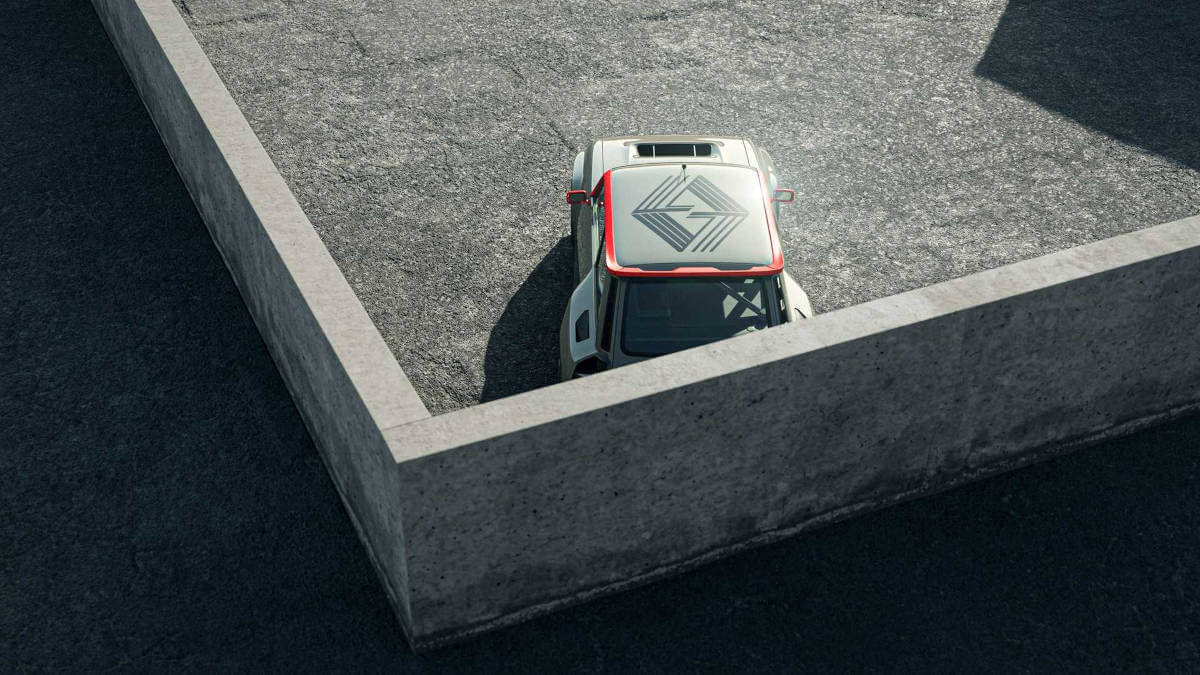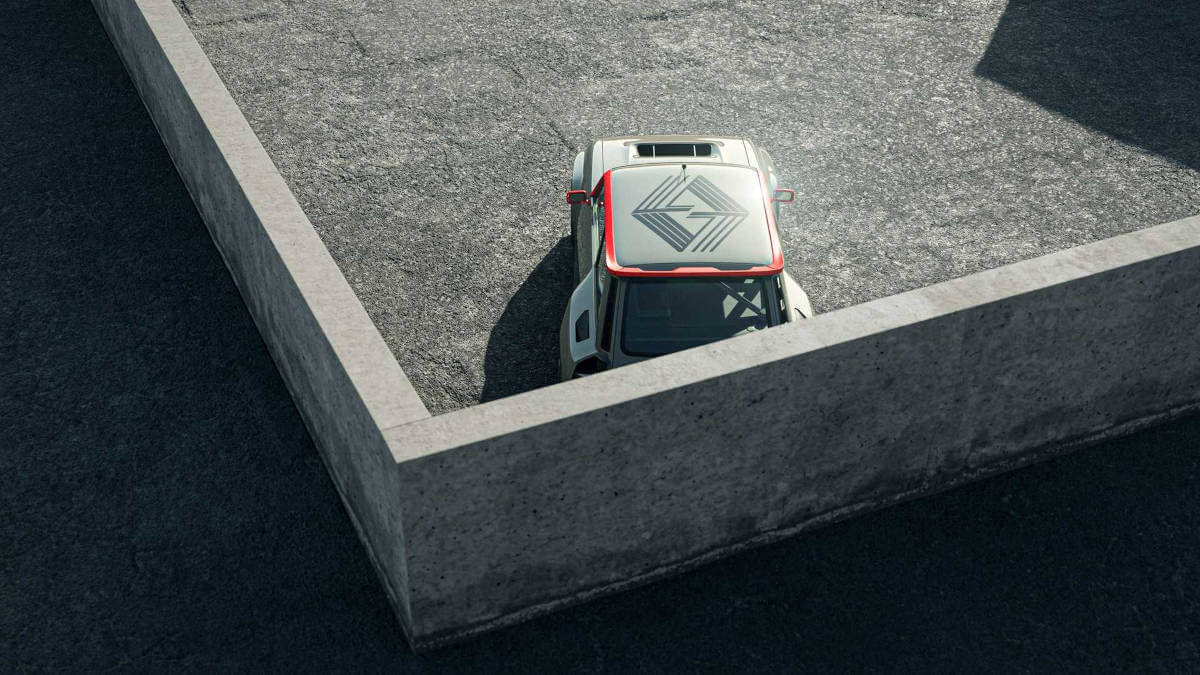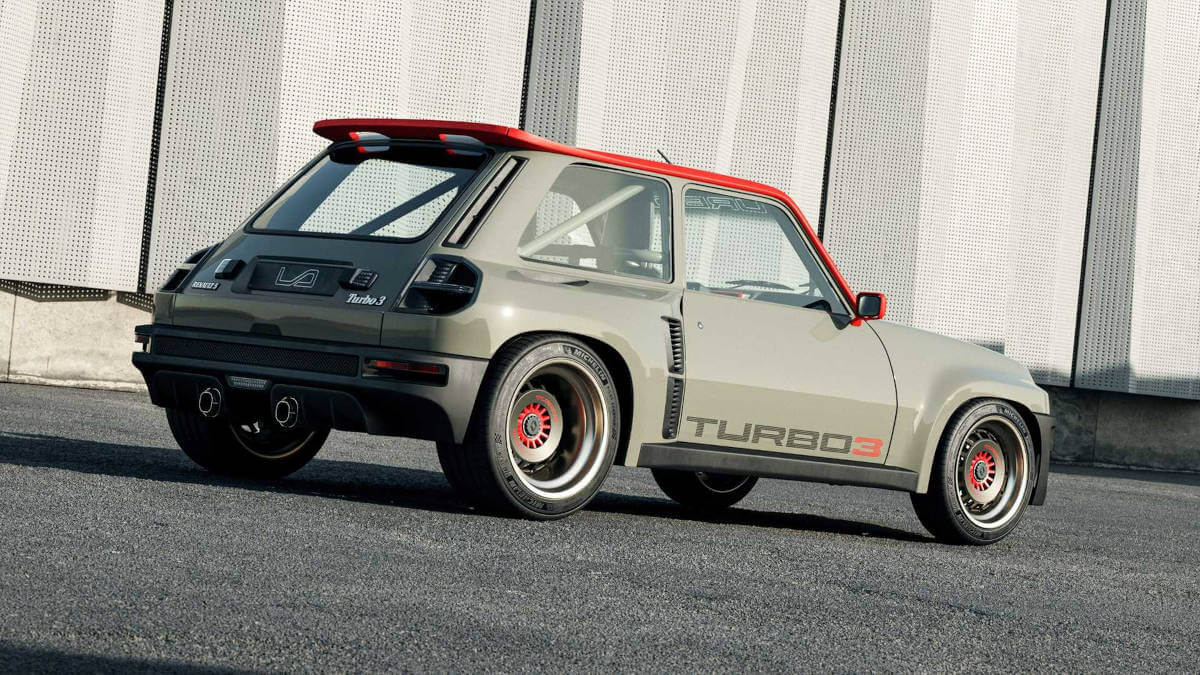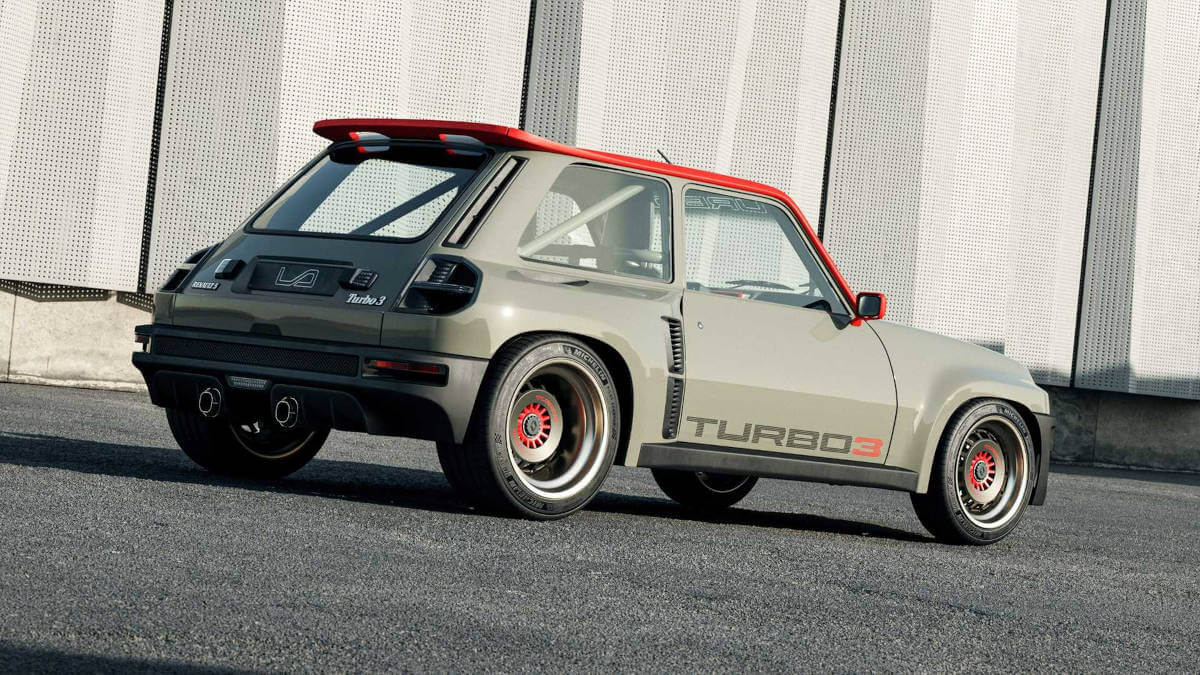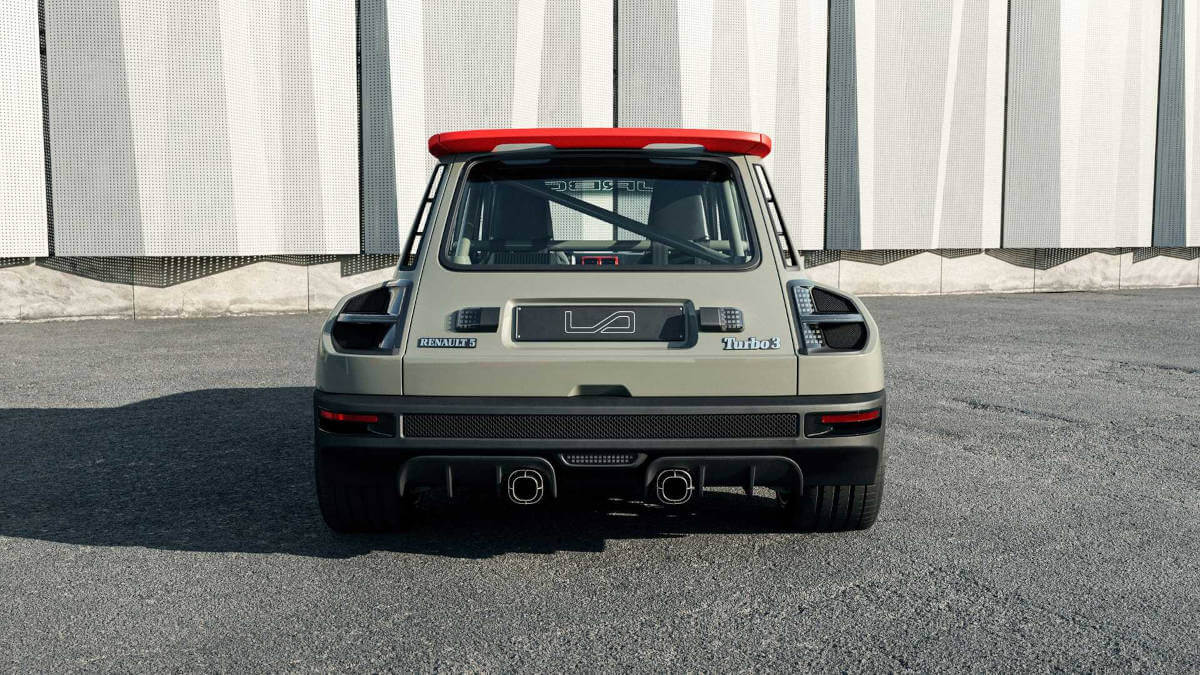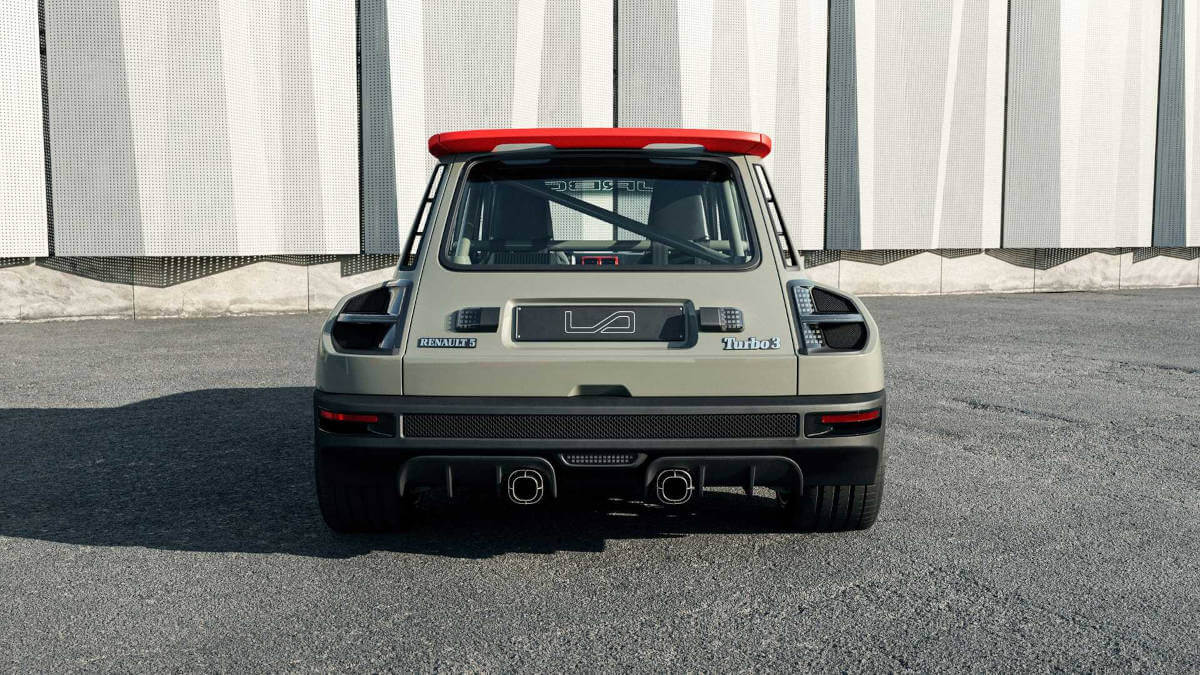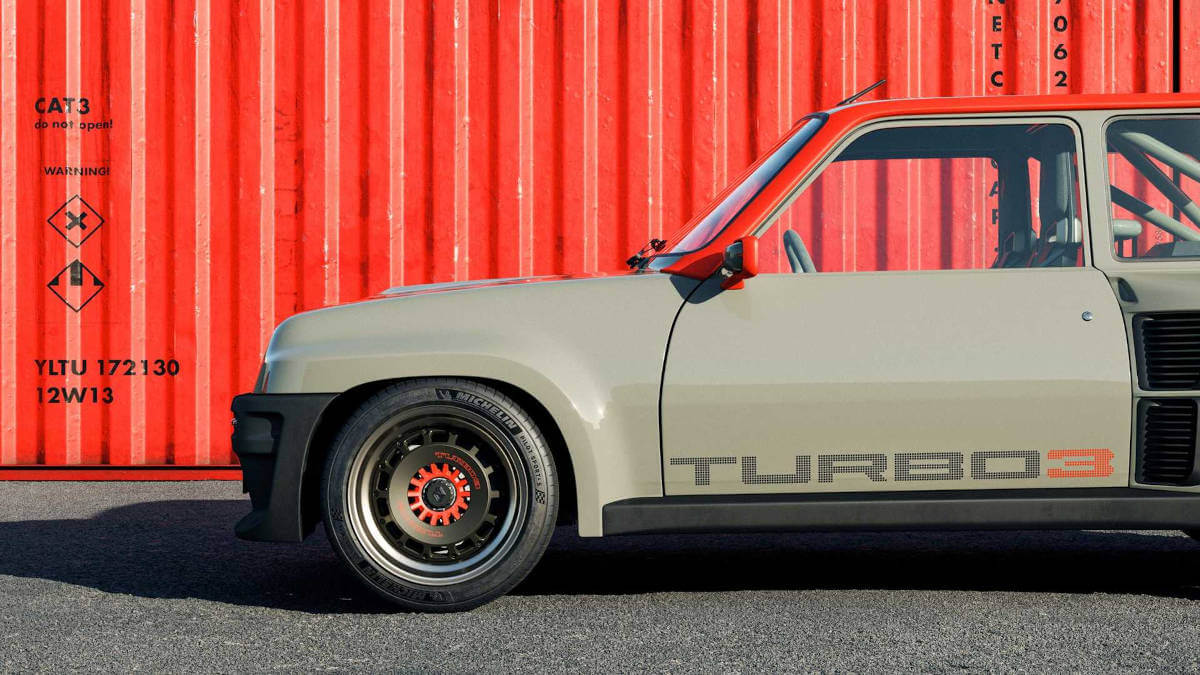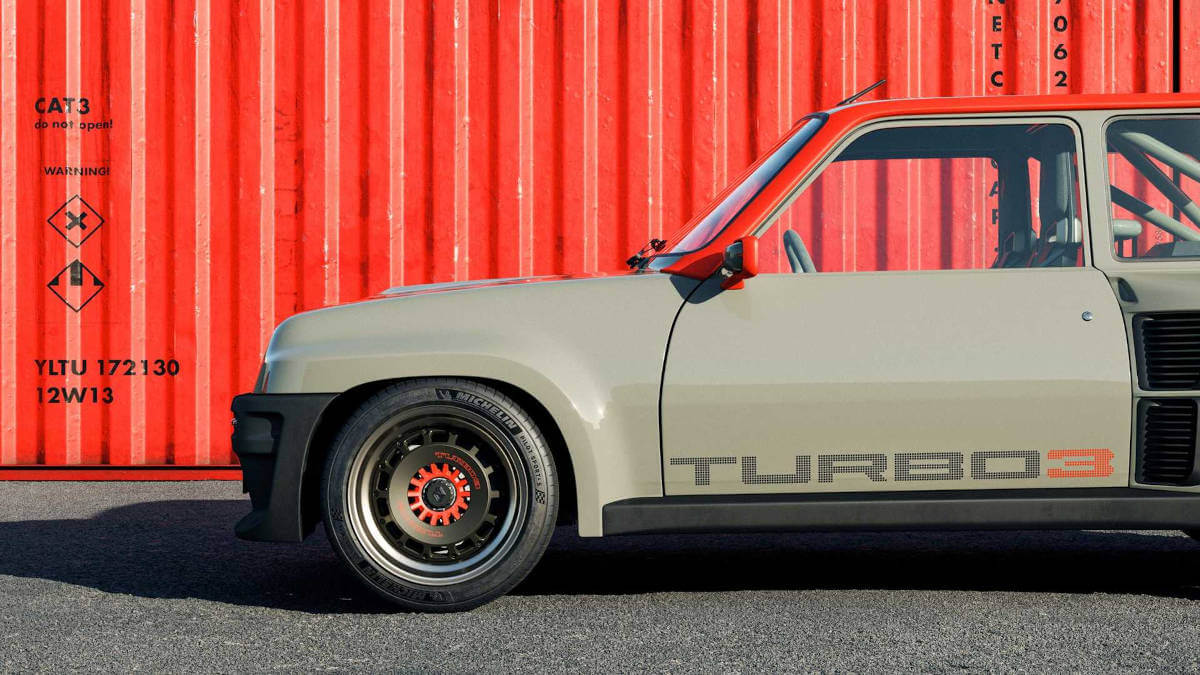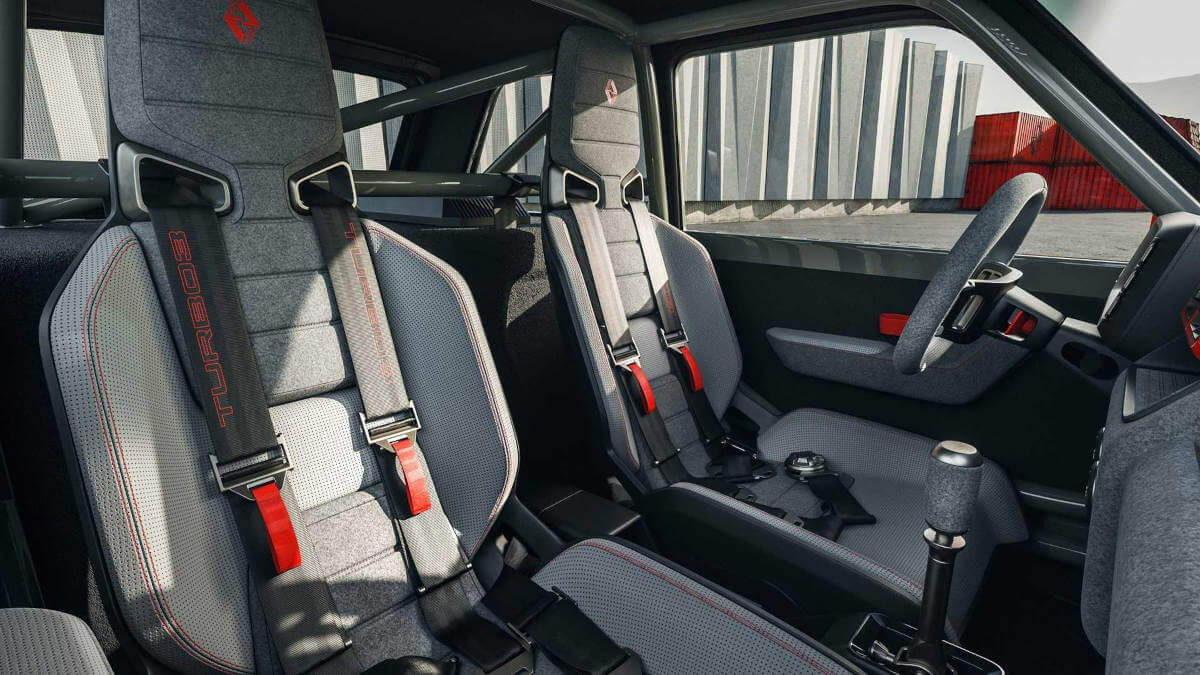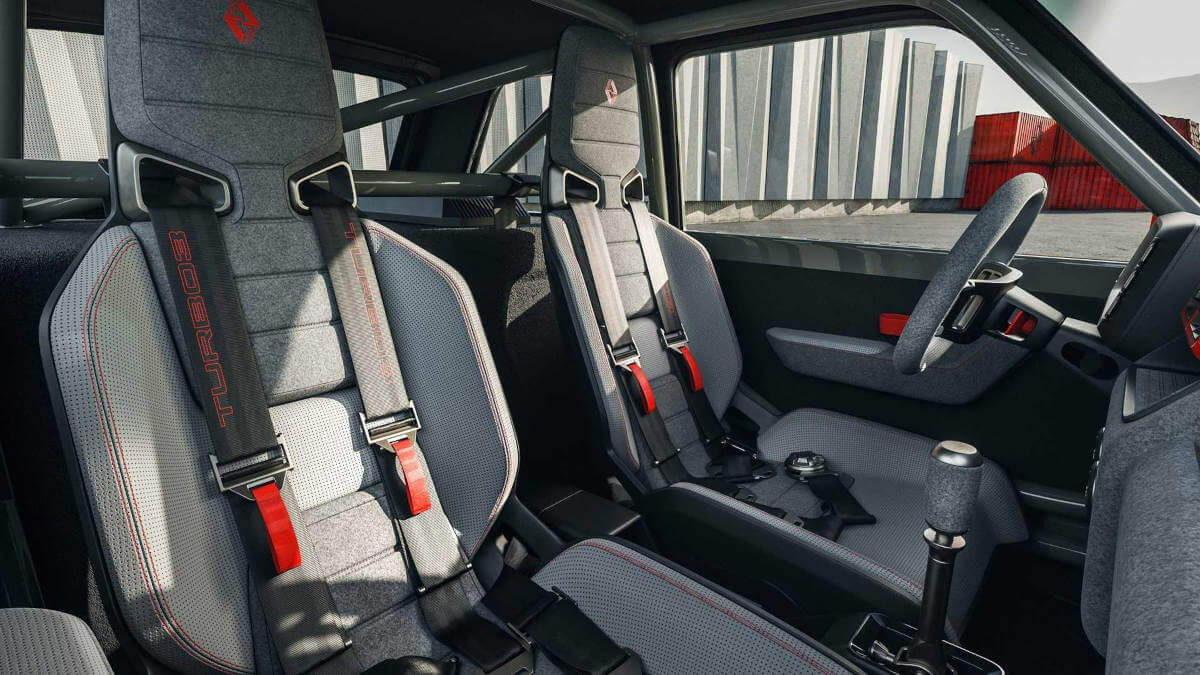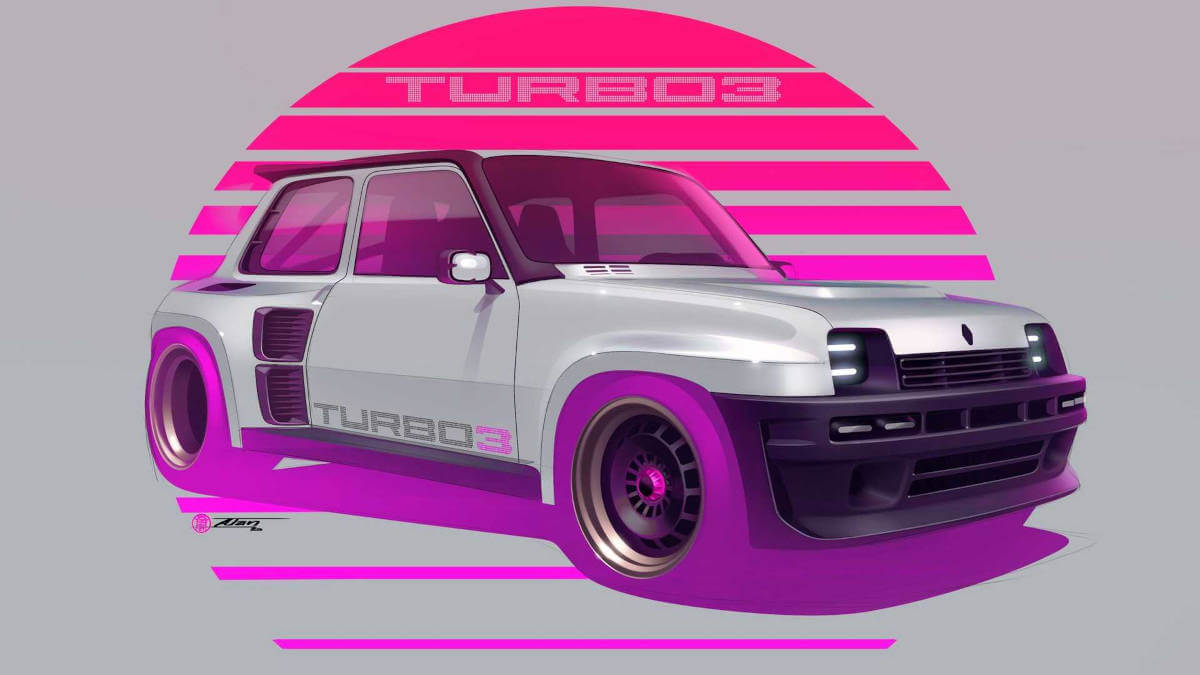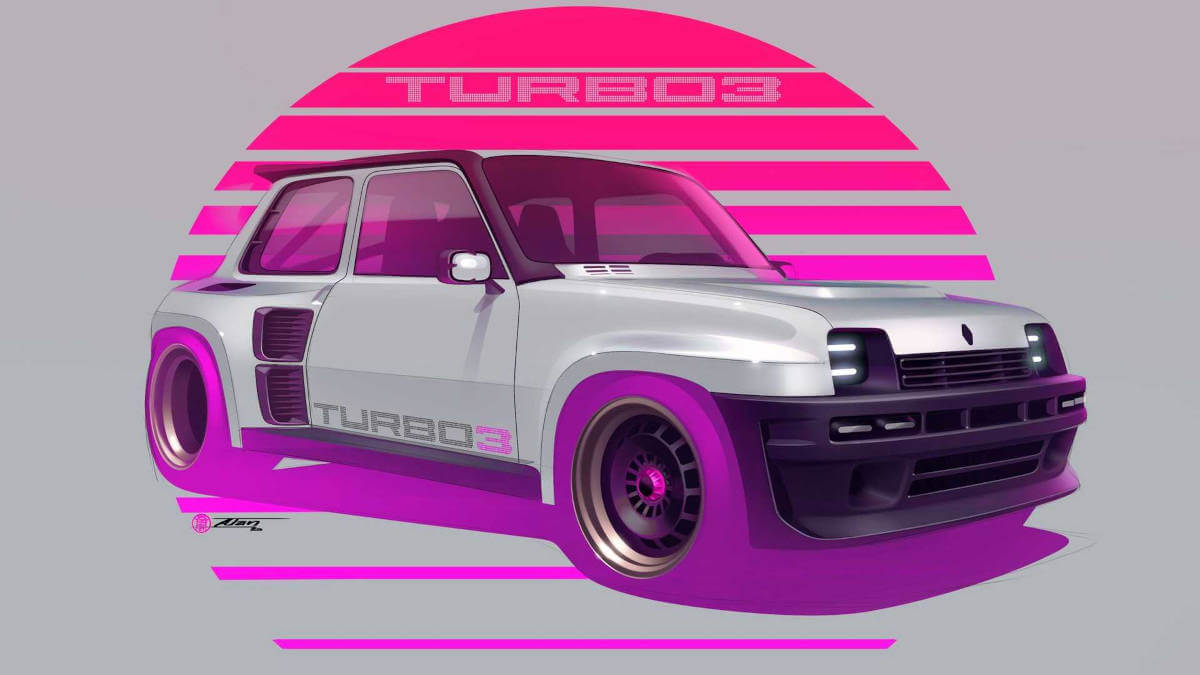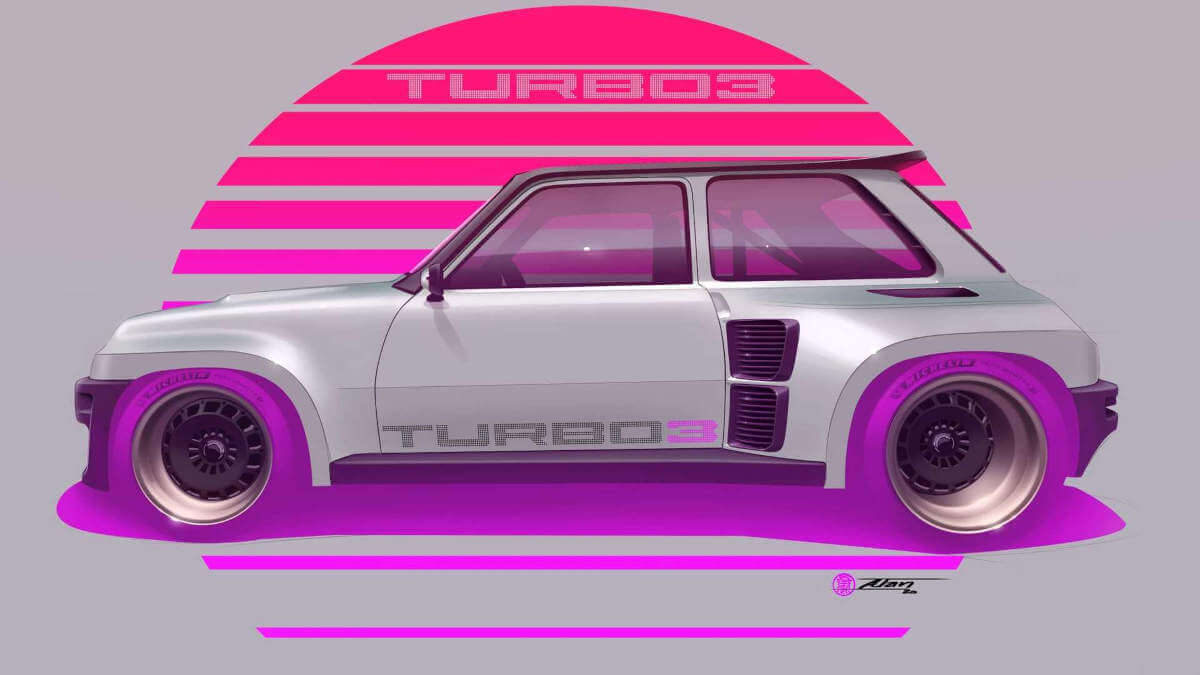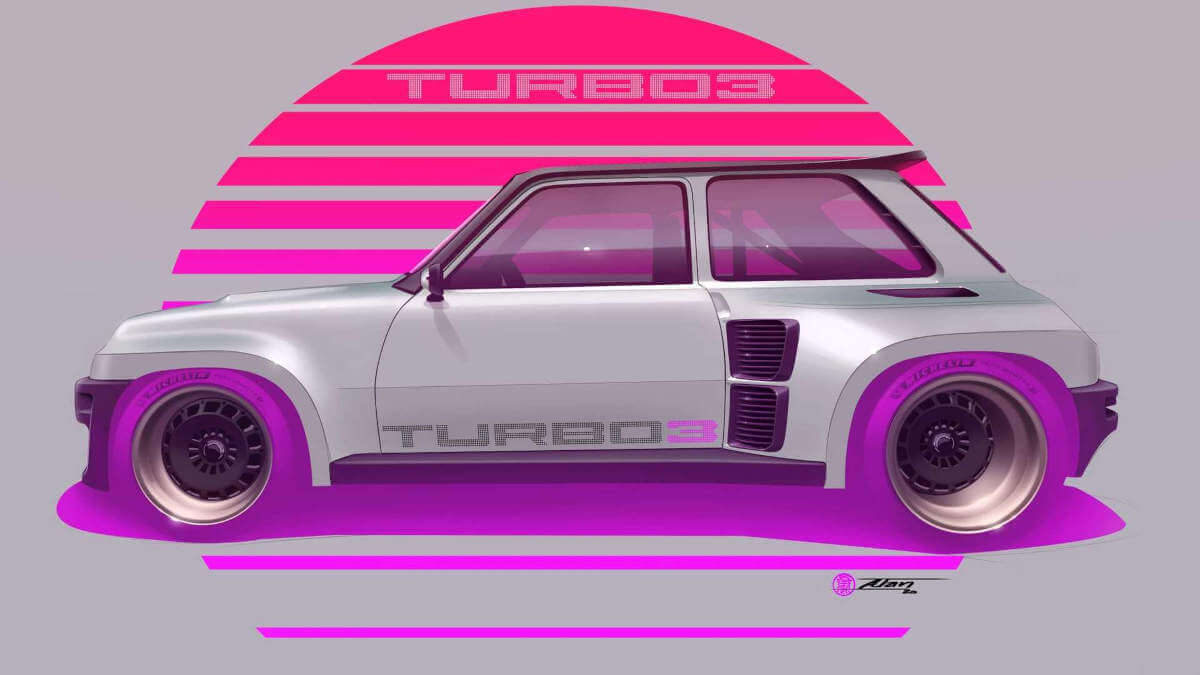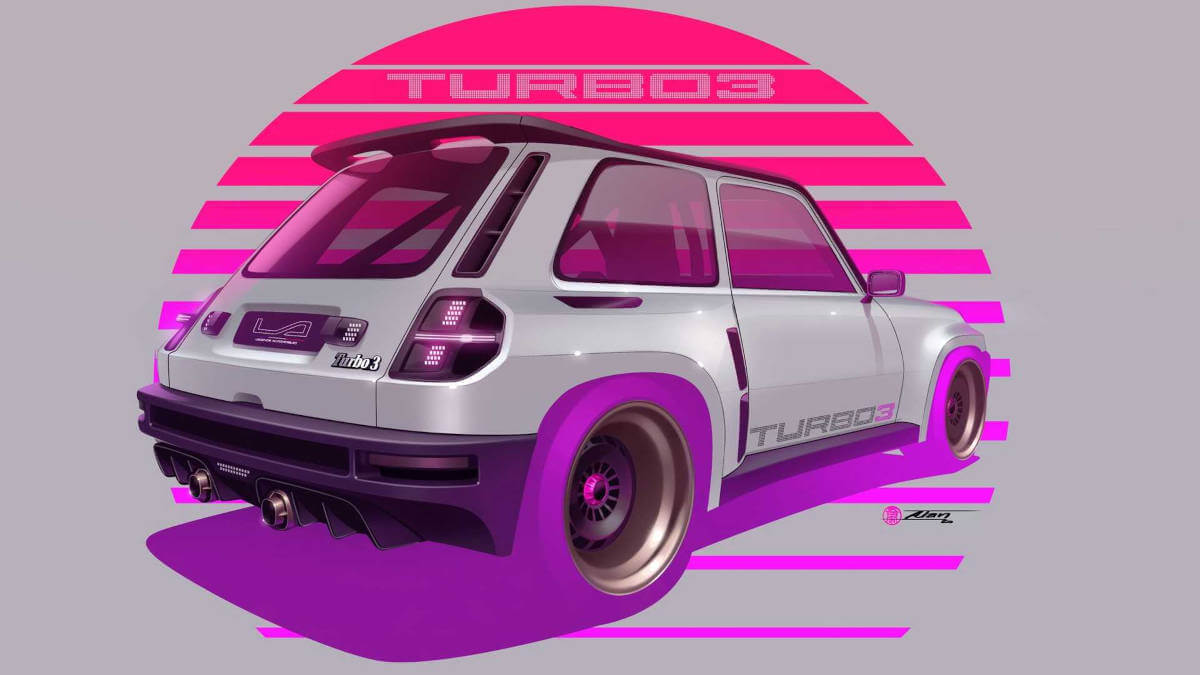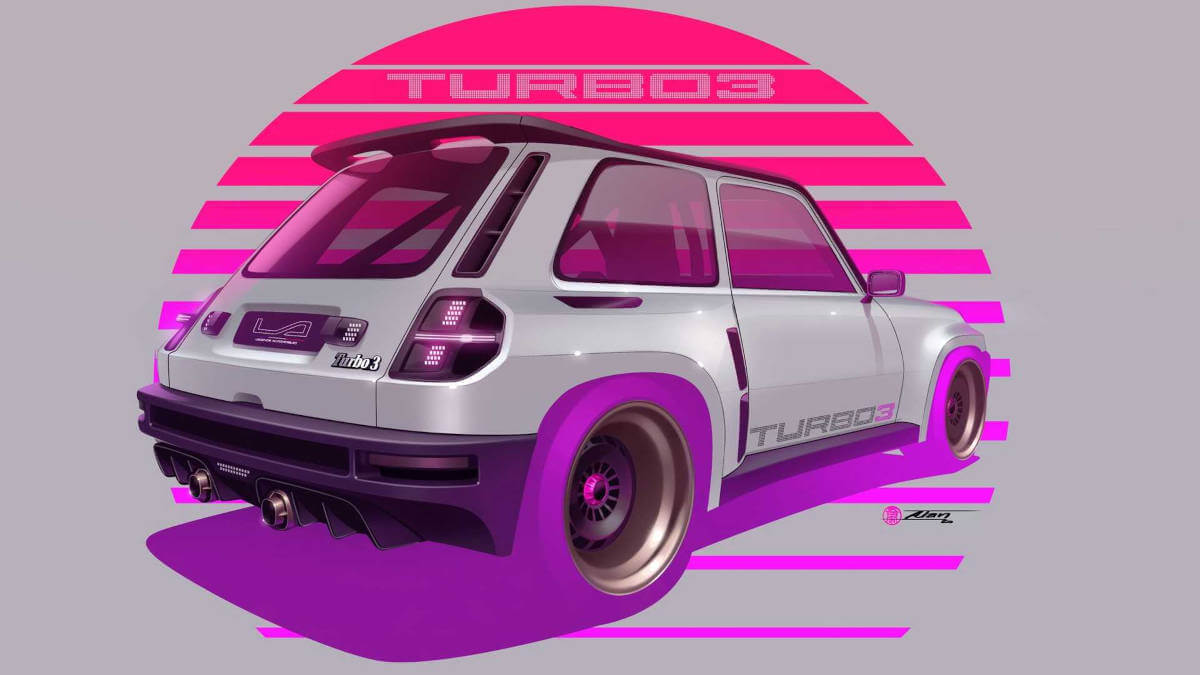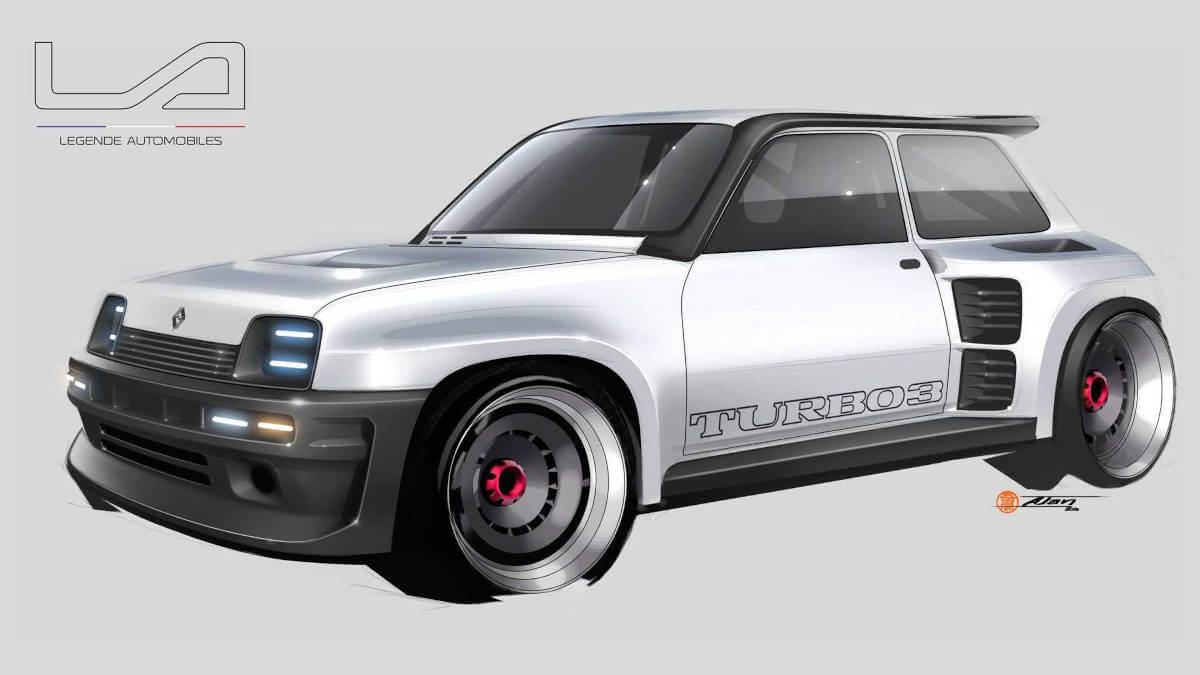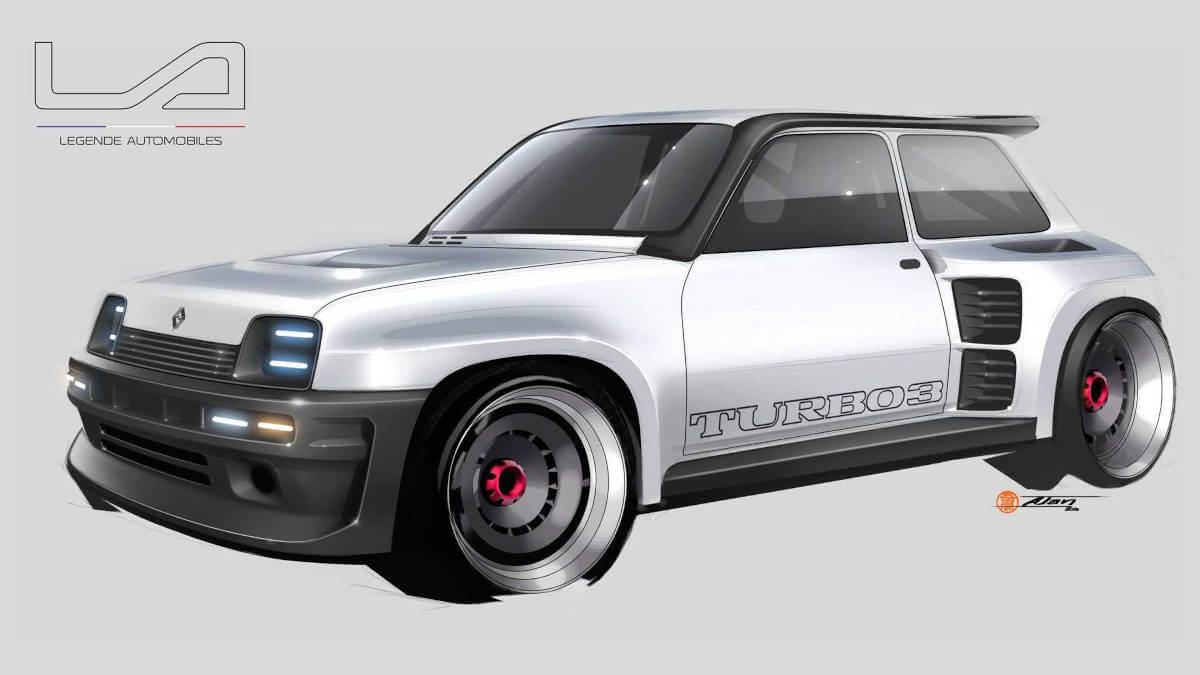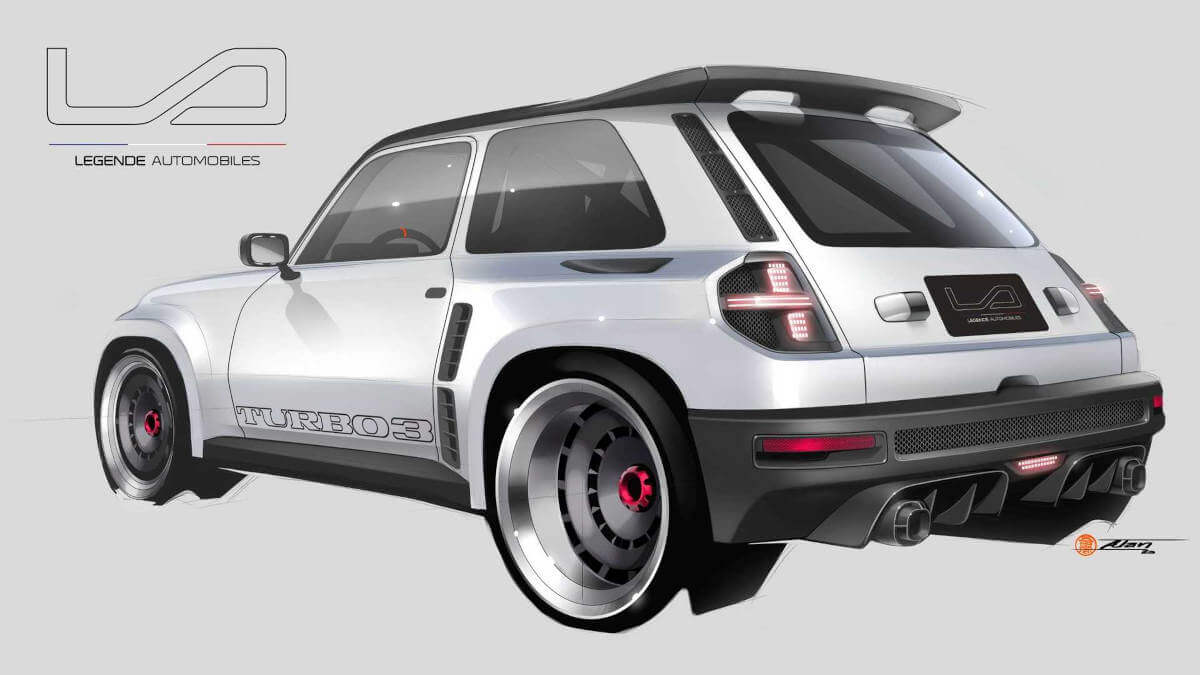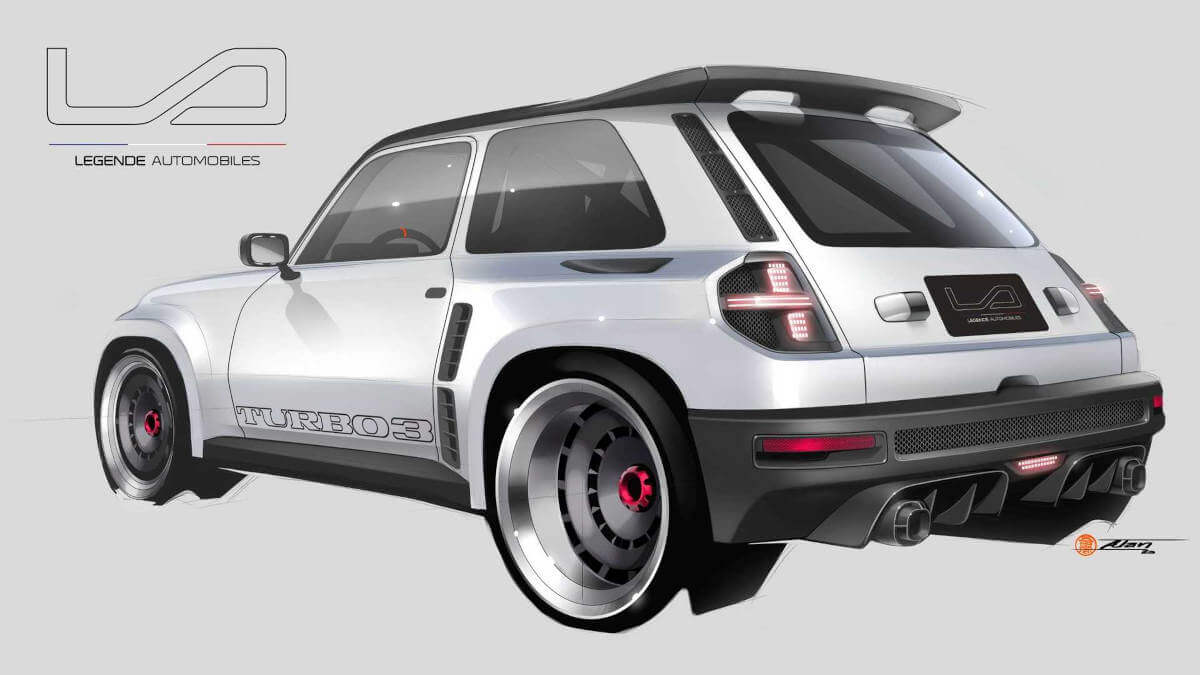 Carbon add-on parts
By consistently searching for answers to these questions, the team eventually reached the point of no return. They wanted to finally put the best version of this motorsport icon on the wheels. At first glance, the appearance should make it clear that this is a Renault 5 Turbo. It is only at second glance that one sees the innovations, such as the lights with LED technology. All add-on parts on the bodywork such as the wide fenders, doors, roof and hoods are made of carbon fiber. The wide wheel arches house 16-inch light-alloy wheels at the front and 17-inch wheels at the rear, which are available in two different designs. To improve downforce, Legende Automobiles installs a slightly larger roof spoiler and a two-piece diffuser with integrated tailpipes. The rear side windows receive a carbon surround with air intakes for the power unit.
Around 400 hp turbo engine
Under the wide body (wider than the original Turbo, but homogeneously designed) are double wishbones on all four wheels. Renault already used this configuration on the so-called Maxi Turbo in Group B and thus significantly improved handling. Inside, L.A. follows the motto "less is more". Behind a two-spoke, oval steering wheel sits a digital cluster in place of the original analogue instruments. The driver and front passenger sit in sports seats with four-point seat belts. Behind them, L.A. installs a roll cage that share space with the four-cylinder turbo engine that produces around 400 hp. This makes the Turbo 3 significantly more powerful than the Turbo 2, which only had about 160 hp in road trim. Currently, the team is still looking for an adequate manual transmission or a sequential gearbox to transmit power to the rear wheels. There are no details yet on the start of low volume production or the prices.

Images: Legende Automobiles