Automotive
Laurin & Klement S
110 years ago, on April 16, 1911, the Laurin & Klement 12/14 hp S made its debut at the Prague Motor Show in the Holešovice district. It represented the new entry into the brand's model range. This also marked the beginning of the era of large-scale production in Mladá Boleslav in the Czech Republic (then part of k.u.k. Austria-Hungary). By the time the model series was discontinued in 1924, more than 2,000 units had been built in various body styles. The additional designation 12/14 hp referred to 12 tax horsepower, which was calculated according to an official formula, as well as the 14 actual hp. They were generated in a four-cylinder engine with a displacement of 1,771 cc and side-mounted valves as well as magneto-electric ignition from Eisenmann. The engine, clutch and the three-speed transmission had been combined into a single unit with a common oil pan. Depending on the version, L&K stated a topspeed between 50 and 60 kph.
Two braking systems on board
Laurin & Klement used a riveted ladder frame of U-shaped steel sections as the basis. The rigid axles at the front and rear were each suspended from two leaf springs arranged lengthwise. In contrast to modern times, it was still common at that time to use two different braking systems at once. A lever operated the rear drum brakes, while a foot pedal operated the main brake directly on the cardan shaft. During the production period, there were spoked wheels with steel cores and wooden wheel covers, wire wheels or, after World War 1, pure steel wheels made by Michelin. As a complete chassis, it weighed 650 to 700 kilograms ready for operation. The wheelbase was 2,688 millimeters initially.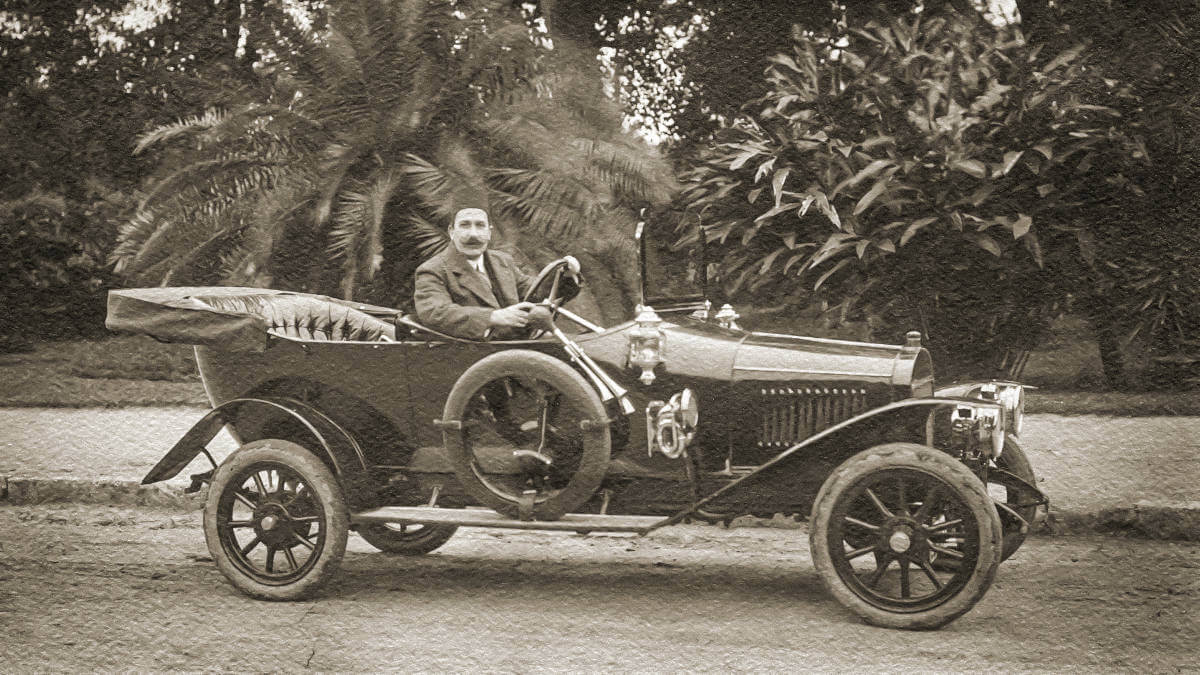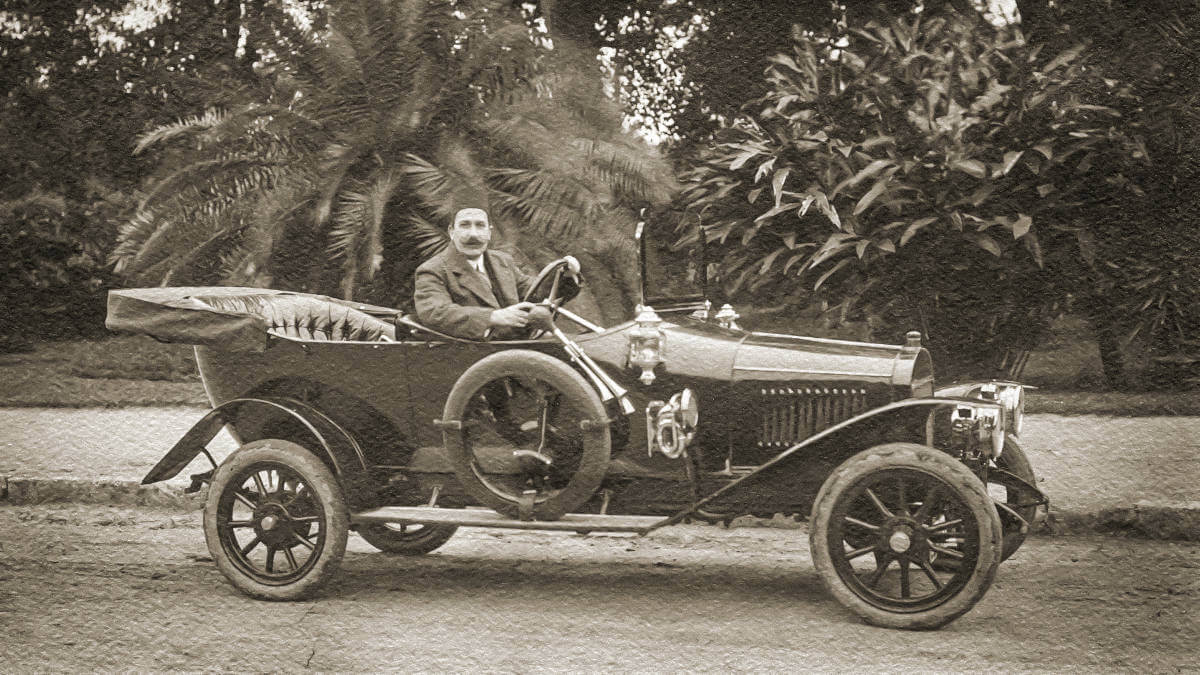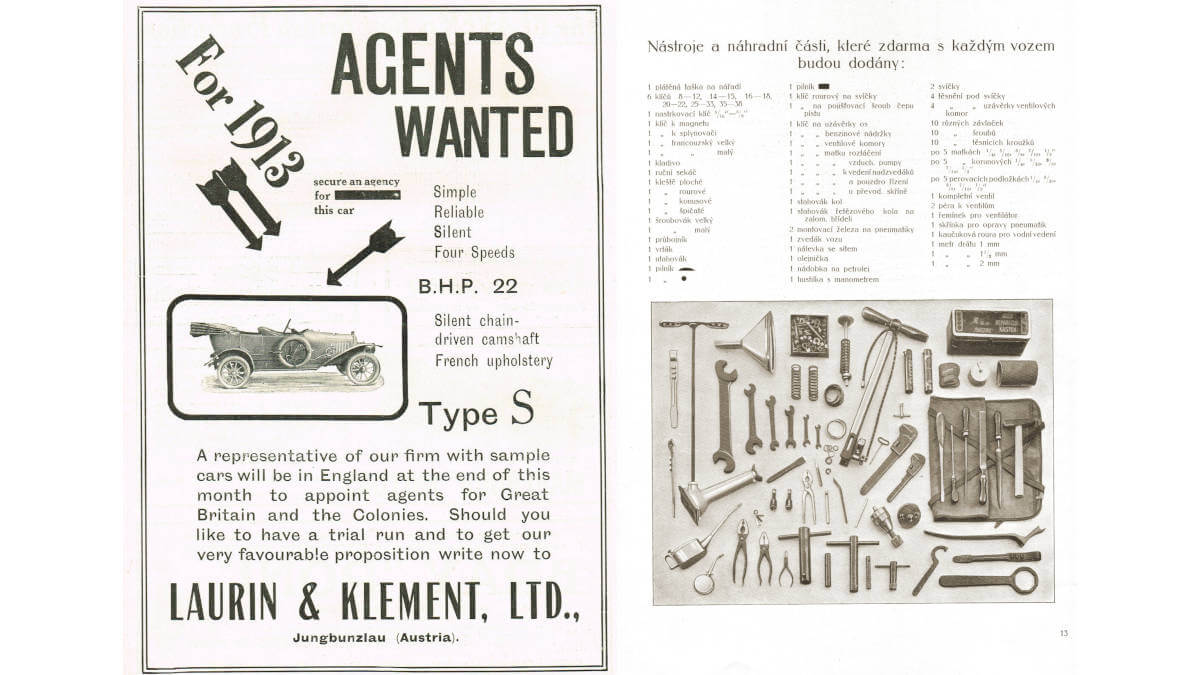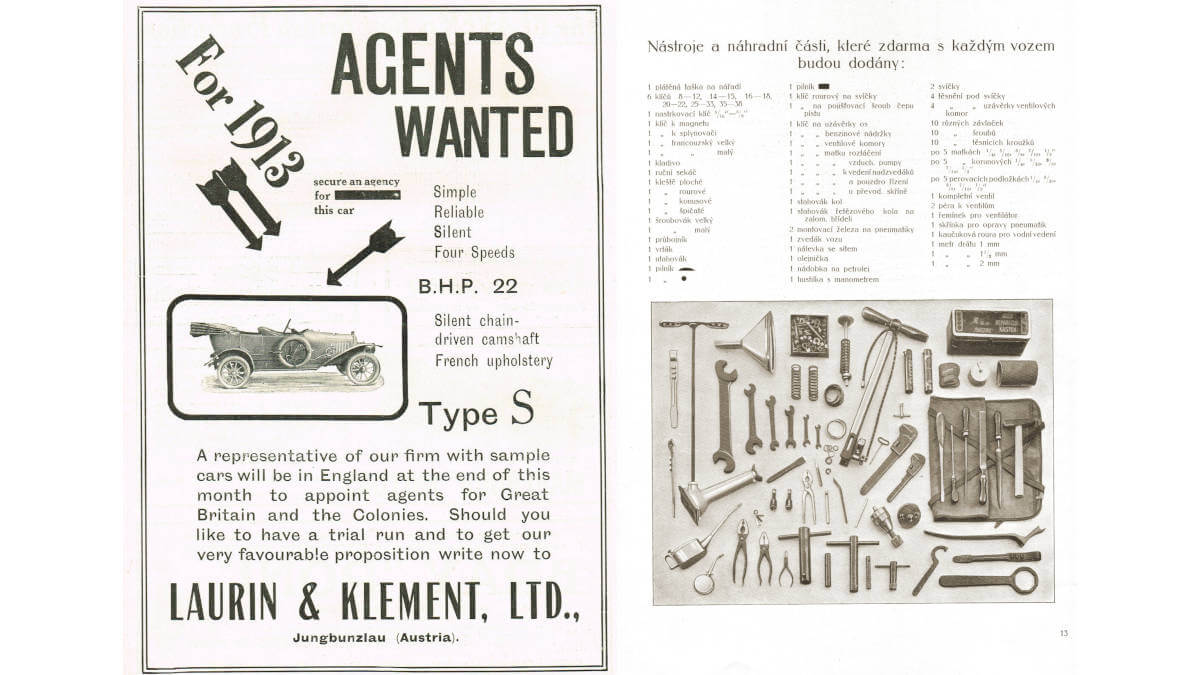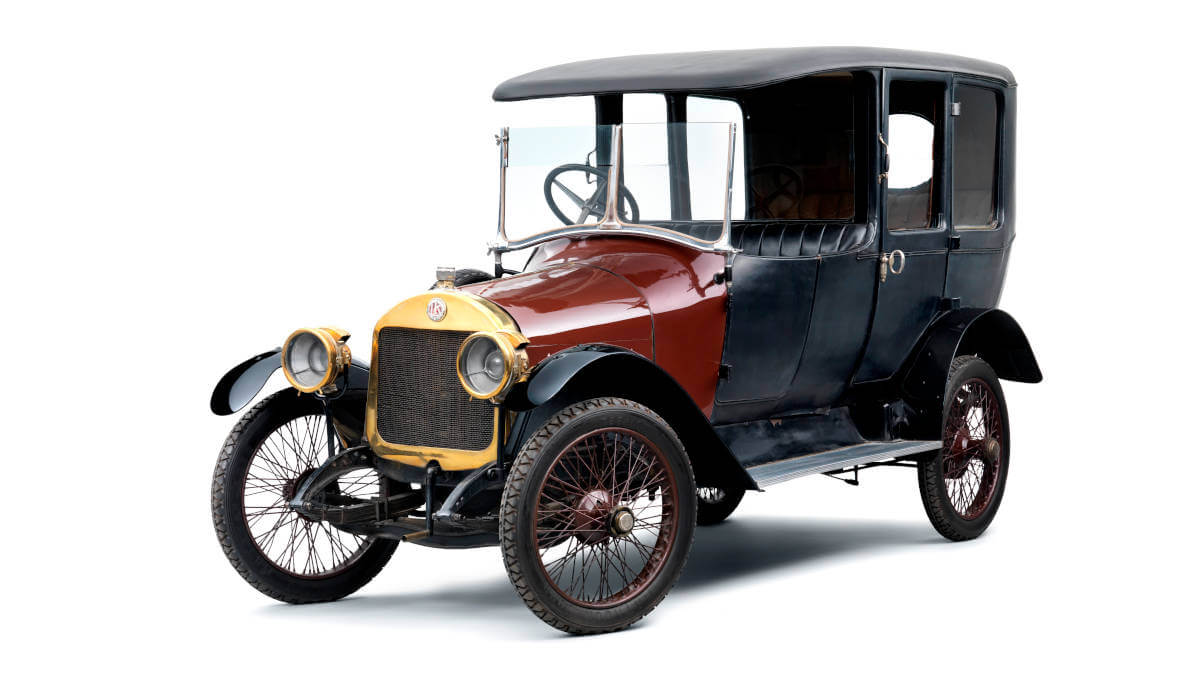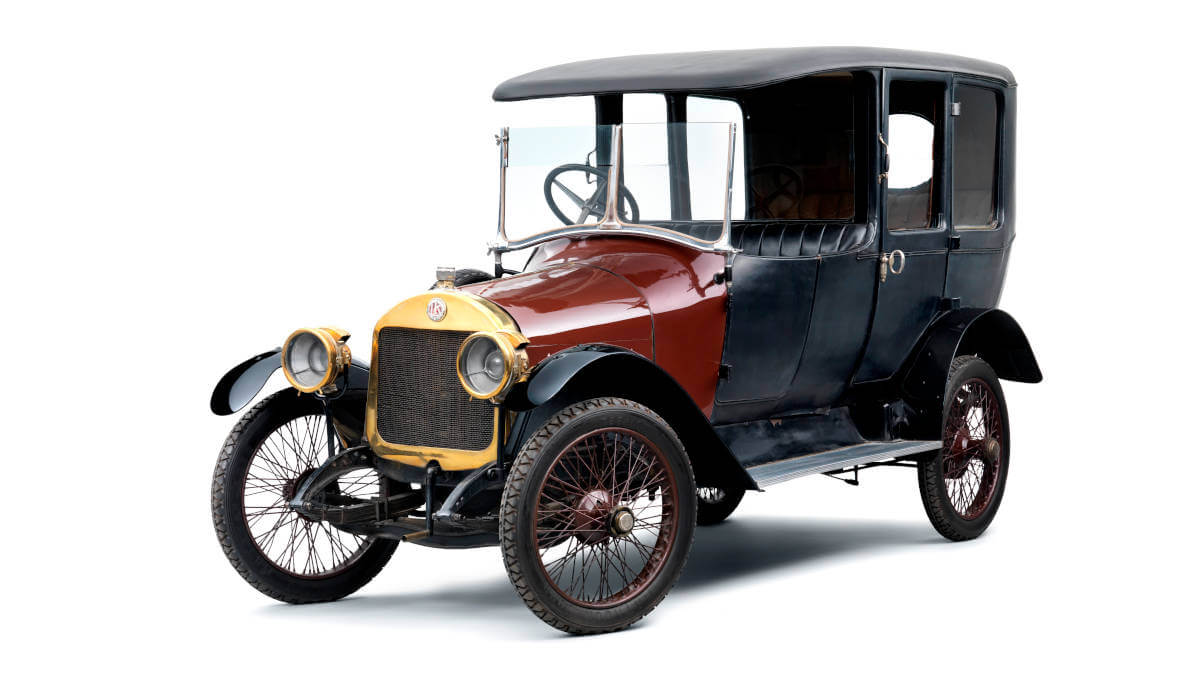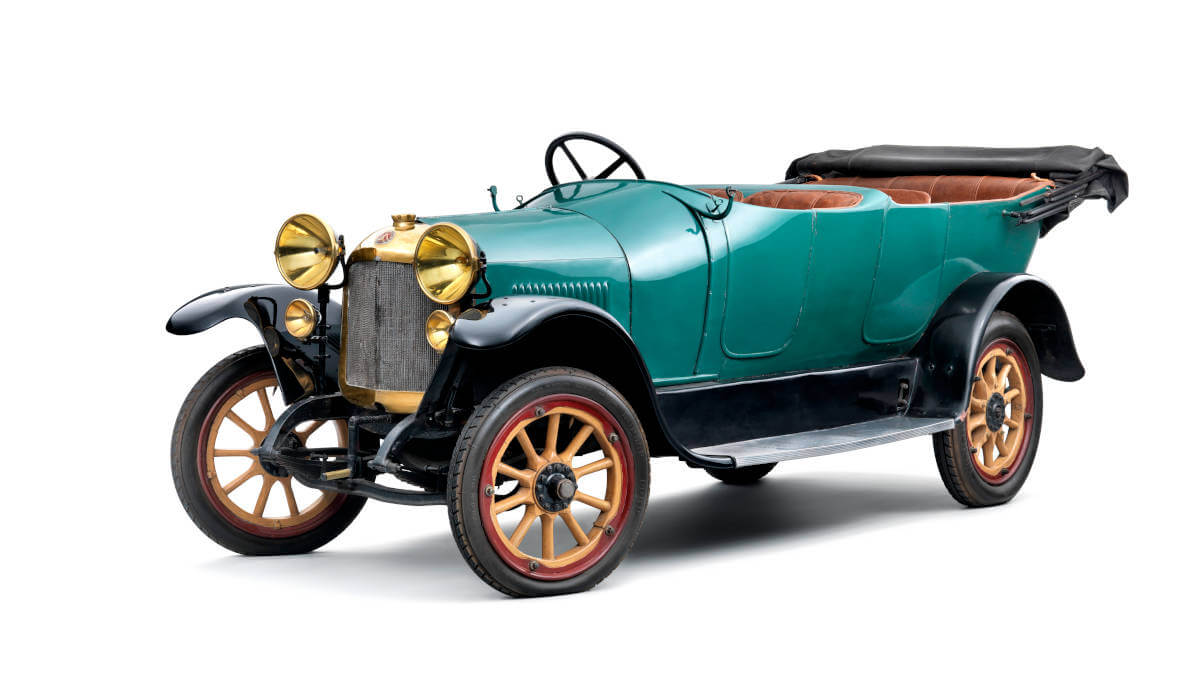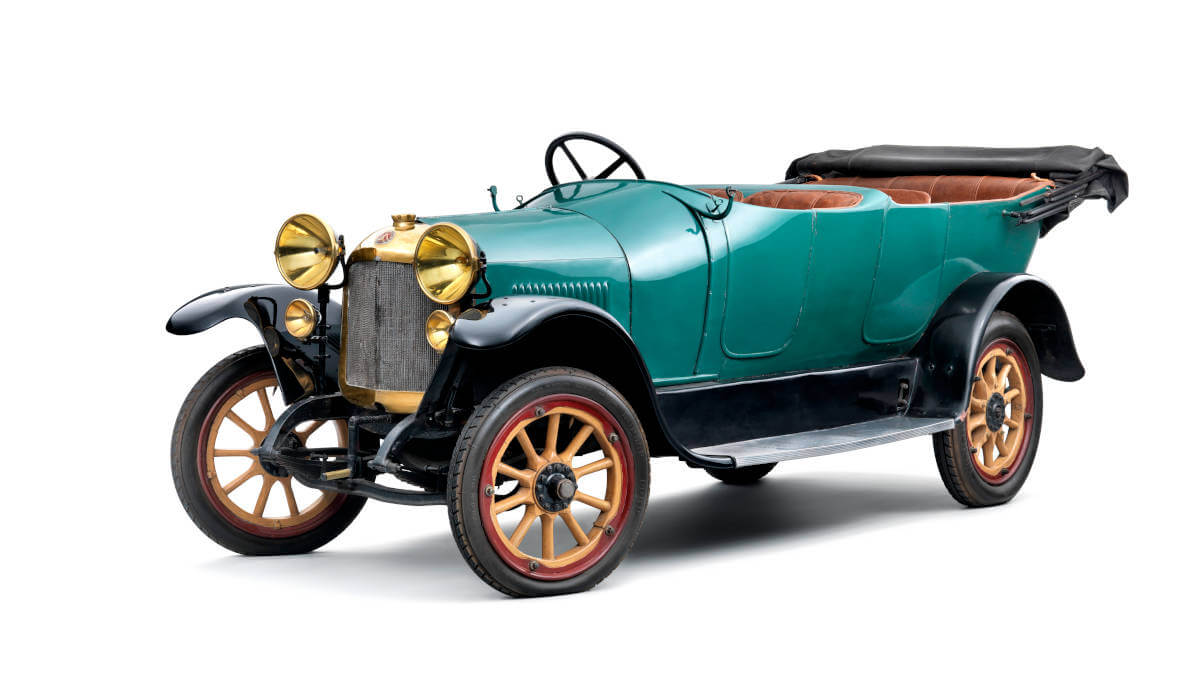 Various body variants
In addition to various passenger car variants, the Laurin & Klement S was also available as a light commercial vehicle. For example, there was the 'Fortschritt' platform truck or the 'Express' box truck. Depending on the customer's wishes, the manufacturer customized the car. Initially, two- and four-seater cars with open bodies were in demand. Later, there were also the landaulet 'Wien', the double sedan 'Kavalier', the sedan 'Karlsbad' or the coupé variants 'Doktor' and 'Lady'. Due to greater demand from solvent customers all over the world, the Laurin & Klement S was continually developed further. These were identified by additional letters from Sa to So, which were sometimes available at the same time. The wheelbase gradually grew to 3,220 millimeters, while the displacement increased to 2,413 cc. In the end, 30 hp was available to provide propulsion via a four-speed transmission. Immediately after World War 1, an electric starter was available, initially only as an option. In addition, electric light bulbs replaced the previous carbide gas lamps in the early 1920s.
Successful in motor racing
Since Laurin & Klement had already participated in motor sports with various vehicles before, it is not surprising that the Type S was also successful there. In 1911, the year of its presentation, it won the Trieste–Opicina and Troppau–Mährisch Ostrau (Troppau–Moravian Ostrava) races. This was followed two years later by a gold medal in Parma (Italy). In 1914, the Laurin & Klement works team took part in the challenging Targa Florio in Sicily, finishing sixth overall. Even in 1922, victories were still possible at the Zbraslav–Jíloviště and Ecce Homo hillclimbs as well as at the Schöber race. These successes also raised the company's profile worldwide. Laurin & Klement was therefore able to sell cars throughout the British Empire as well as in the Russian Tsarist Empire.

Images: Škoda