Interview
Interview with photographer Amy Shore
We had the opportunity to do a little interview with photographer Amy Shore from the UK. She answered our questions and also sent us some nice pictures from recent shootings. Enjoy a short insight into her work with and around cars.
Secret Classics: "Amy, we're glad to have you here for a couple of questions. For the people who might not know you, can you please give us a little introduction? Where did your passion for cars start?"

Amy Shore: "Hey! Thanks for the chat! I'm an automotive and lifestyle photographer based in the UK. I've been shooting the automotive world for the last six years or so and I couldn't think of a better job. My dad used to work as a model maker for Team Lotus in the 80s and then in classic sports car bodywork restoration, so I've always been surrounded by cars and bikes. I got my first classic car – my 1985 Mini – when I was 19 years old, it was great to get to university in it when I was running late. But my genuine love for cars didn't really kick in until I started doing this job in the summer of 2013, right after I graduated. I was flung into the car world as a photographer quite unexpectedly and just fell in love with the lifestyle of it all. The road trips, the people, the oily smells, the racing, the drivers – everything about the life cars and motorcycles more so than what's under the bonnet."
SC: "Recently, I saw a photo of you and the Ferrari SP2 with Charles Leclerc and Sebastian Vettel inside. Can you talk us through a shooting like this and how you feel meeting these guys?"
AS: "Ha, yes! Well, that was meant to be kept secret for a little longer. On a shoot like this with high profile people, I just remind myself that they're only people. They're people who are super cool, who have achieved some amazing things and I'm so chuffed to be able to photograph them! But I really do photograph and chat with them like normal people. I can't deny, I think I'd definitely get a bit star struck and shy if I met Don McCullin or Harry Benson! But when it comes to the point, I have a job to do and in some cases, in a very short space of time. Because of how tight Vettel and Leclerc's schedules are, I had just 40 minutes to do the whole shoot, from the moment they arrived on location to the moment they had to leave again. I had my location, I knew some set ups I wanted to do, but then it was basically letting my creativity and camera do the work. I don't really think too much when I'm shooting, it's just something I naturally do. The hardest part is trying to get natural responses from the subjects, so I made sure to chat with them both about things they loved. Vettel and I talked loads about classic motorbikes! And once you wave goodbye, it's only really then you think 'Bloody hell, that was pretty awesome!'"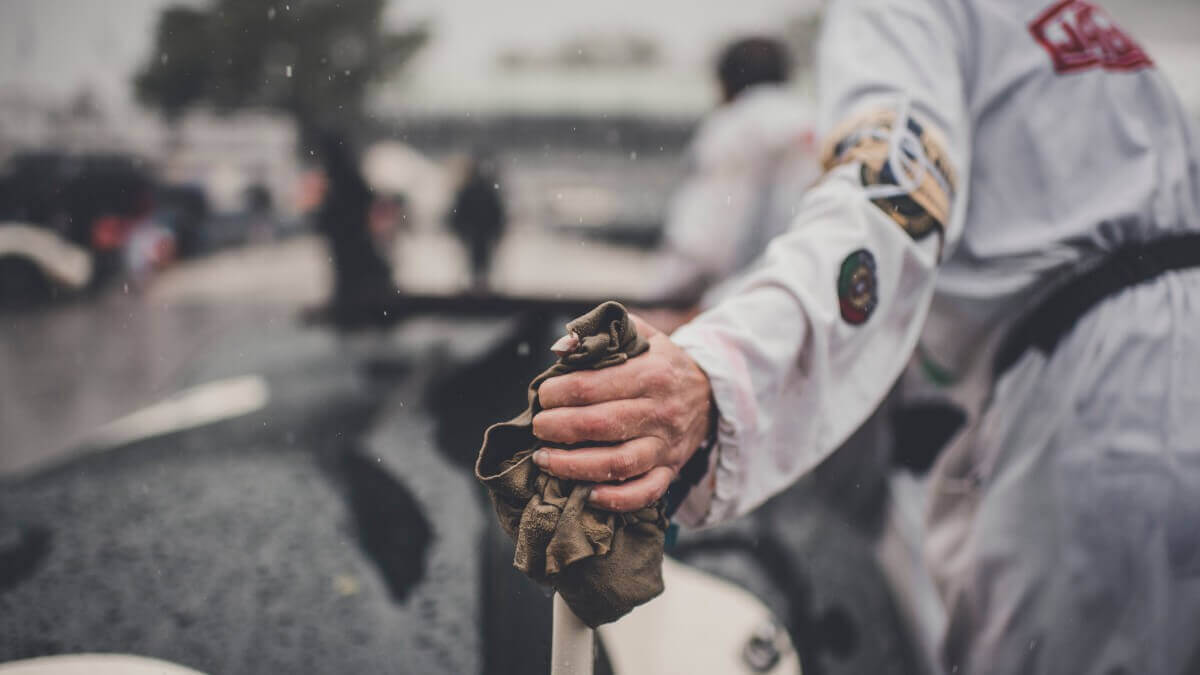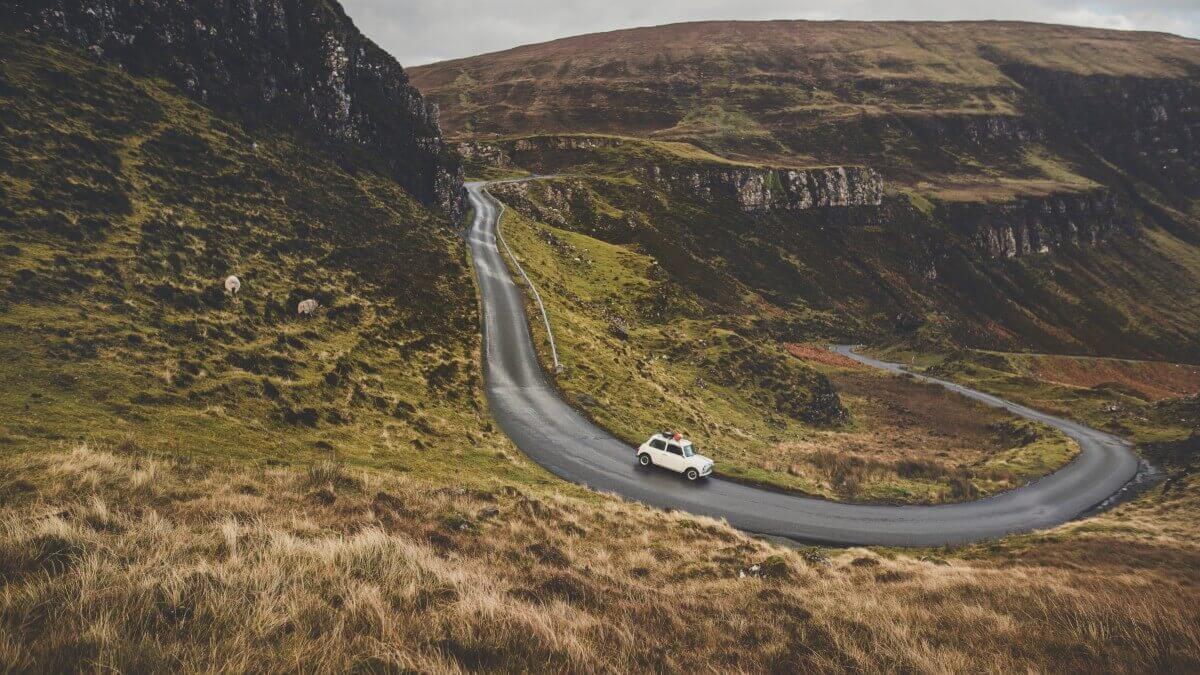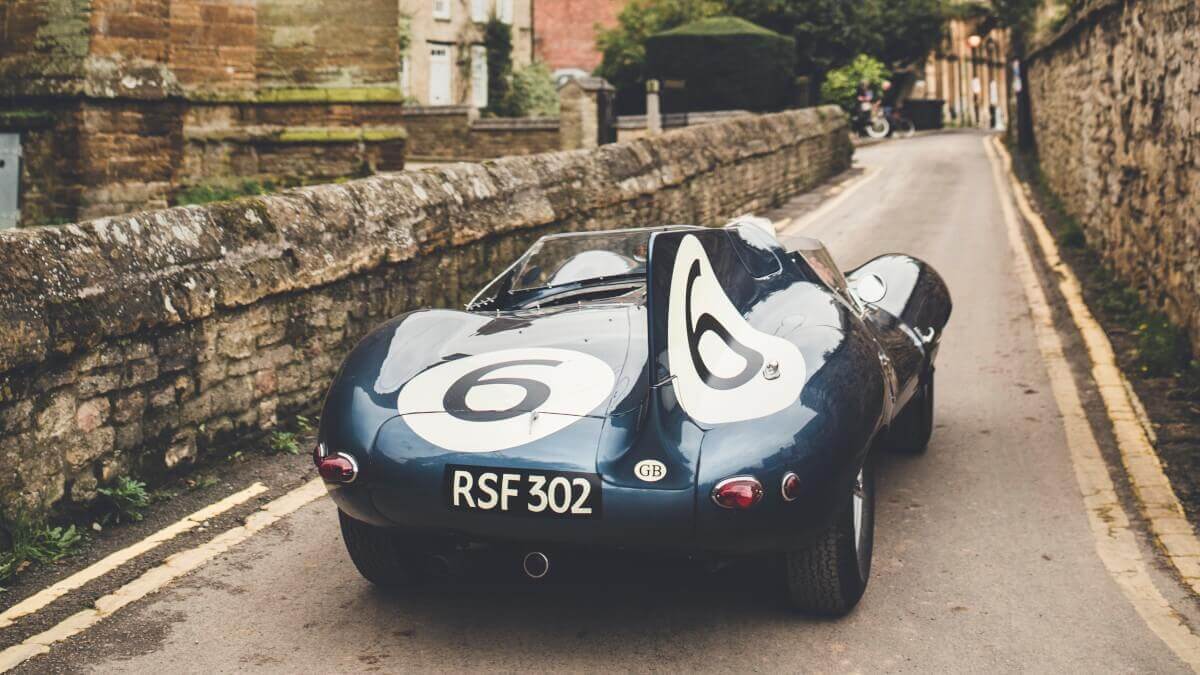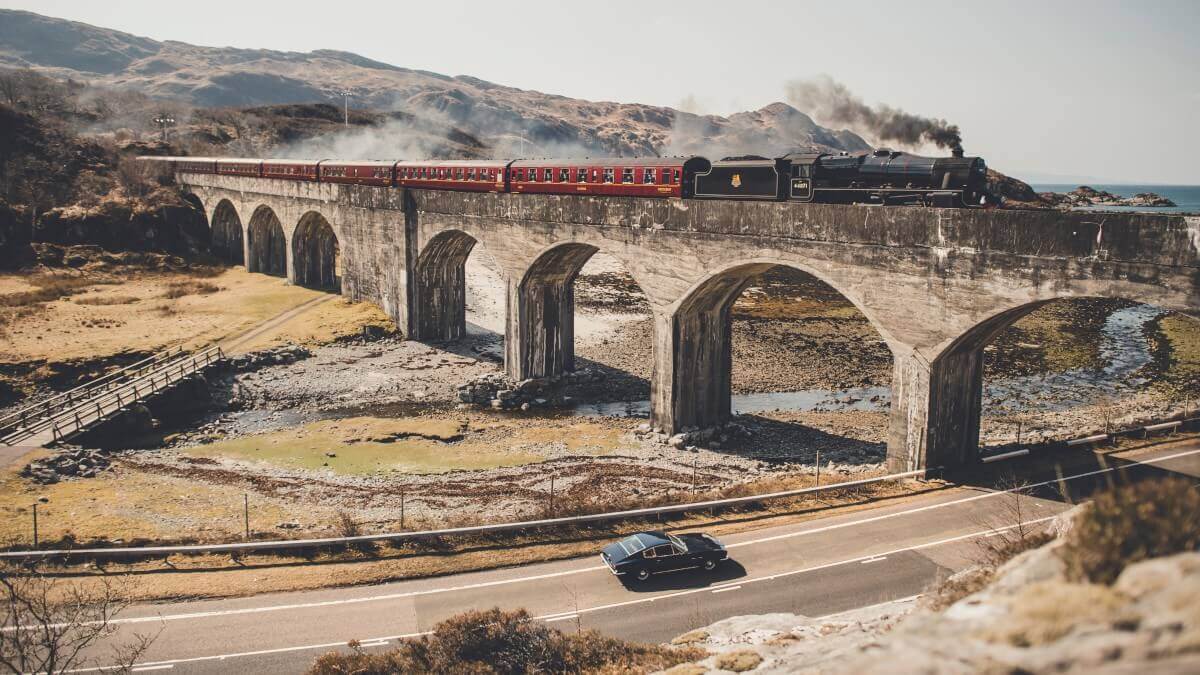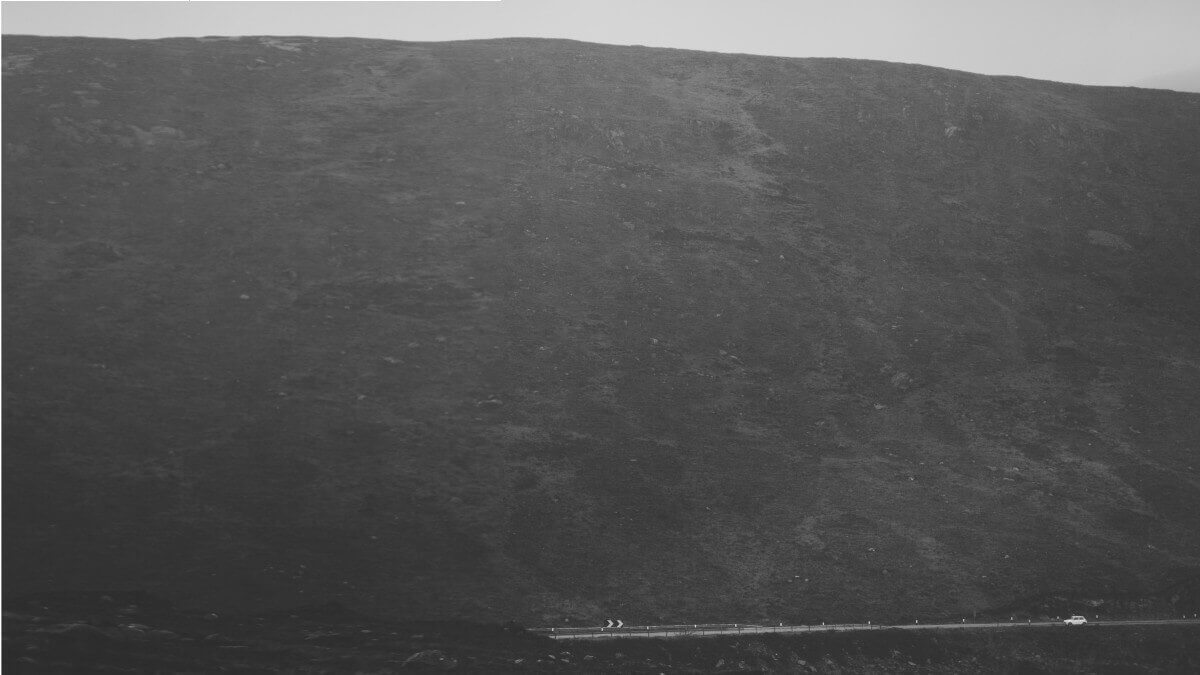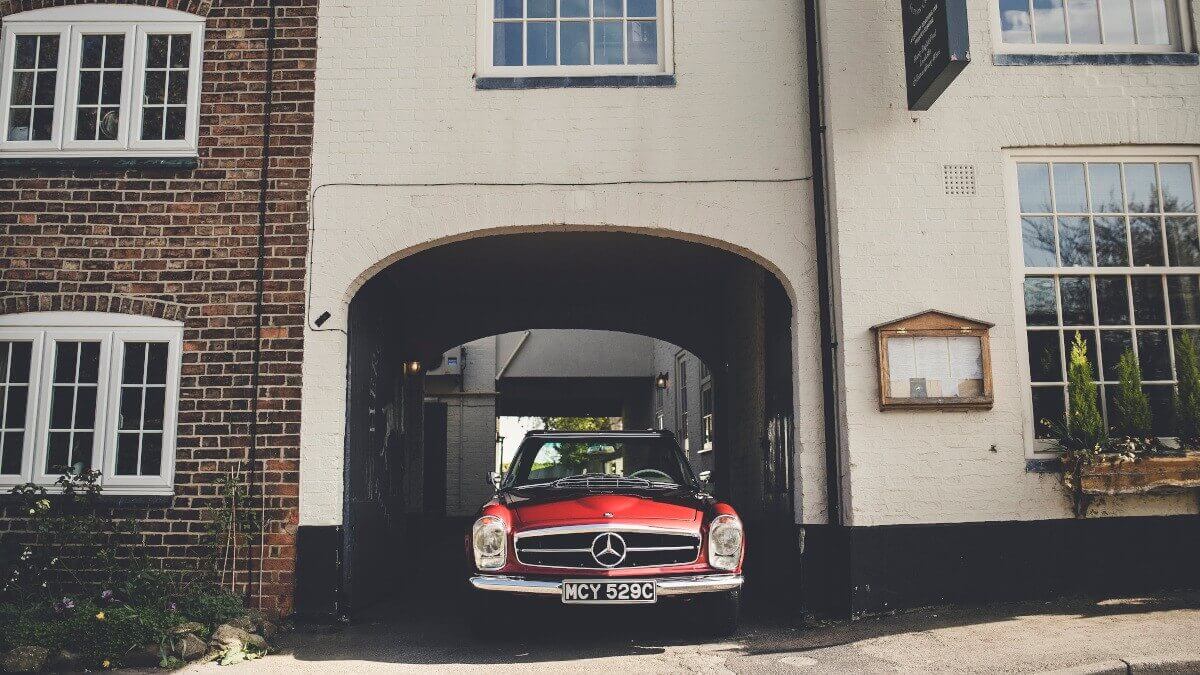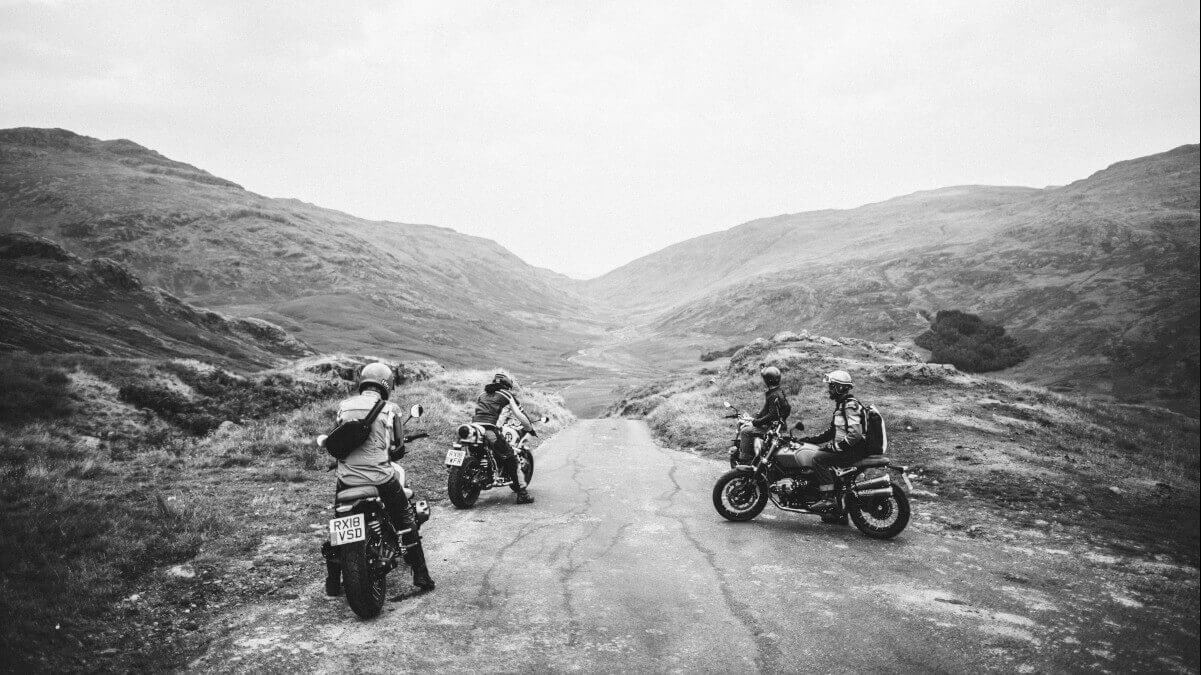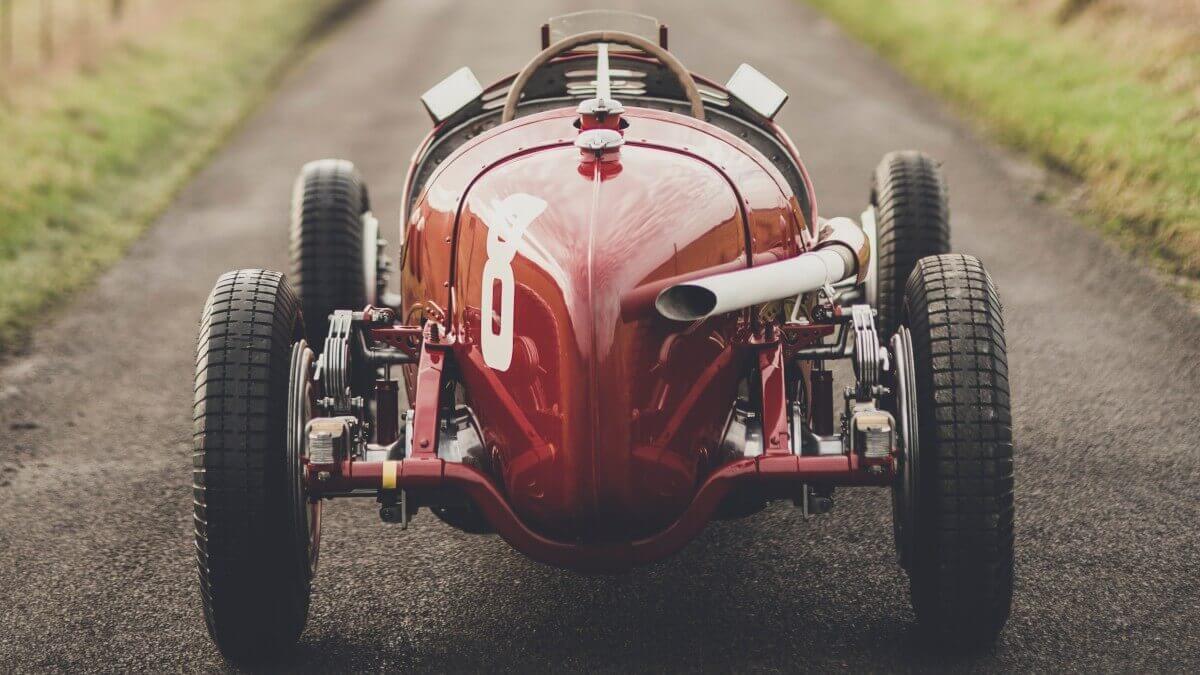 "Vettel and I talked loads about classic motorbikes!"
SC: "There's always a certain kind of style in your pictures. What are you paying the most attention to when you're shooting cars? Are there any specific car characteristics that you focus on?"

AS: "When I'm shooting cars, I'm nearly always looking out for a human element in it. A hand, a person in the foreground walking their dog, people chatting in the background, hands on the wheel, eyes in the rear view mirror. I'm always drawn to graphic profile shots, you can't beat a good profile. Headlights are always a draw too because they're the 'eyes' of the car. Otherwise, light and shapes will determine my image. If there's a really lovely shape road, or the sky is that delicate cross between yellow and pink, right after sunset, I'll usually get attracted to those moments and then throw a car into them. At least, that's where I feel my best images come from. It's much harder when I have to shoot for a job where you have a car at a certain location just for that day!"

SC: "How do you balance your style with a client's vision?"

AS: "Most of the time, I don't have to try too hard. My style is pretty noticeable to, so if the client wants something different, I usually decline the job. But thankfully that doesn't happen often at all. Most of the time, the balance comes from being given a brief and then I try to nail it in my style. Sometimes briefs can be pretty boring and bland in location, but that's also not always a bad thing. For example, I was working for Pirelli at the Geneva Motor Show this year. I was photographing tyres at an indoor car show. Not the most inspiring. But that also made it a challenge. I started to hunt out reflections from other stands I could use. I was looking for new angles, really trying my hardest to create some beautiful images and you know what, I was pretty pleased with the outcome. Pirelli is a great client and cool company, so I wanted to make sure they were happy but also create images I was happy to share myself. Sometimes there can be some differences with my editing style but again, I try to avoid altering anything if I can help it. Sometimes we meet in the middle."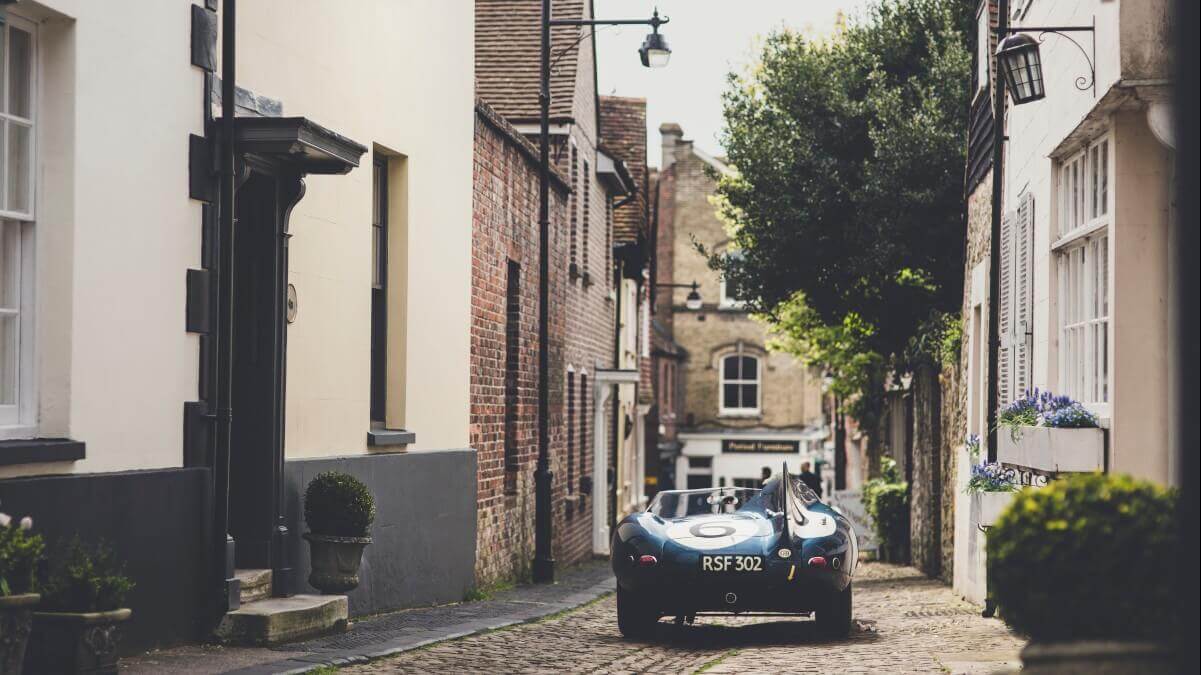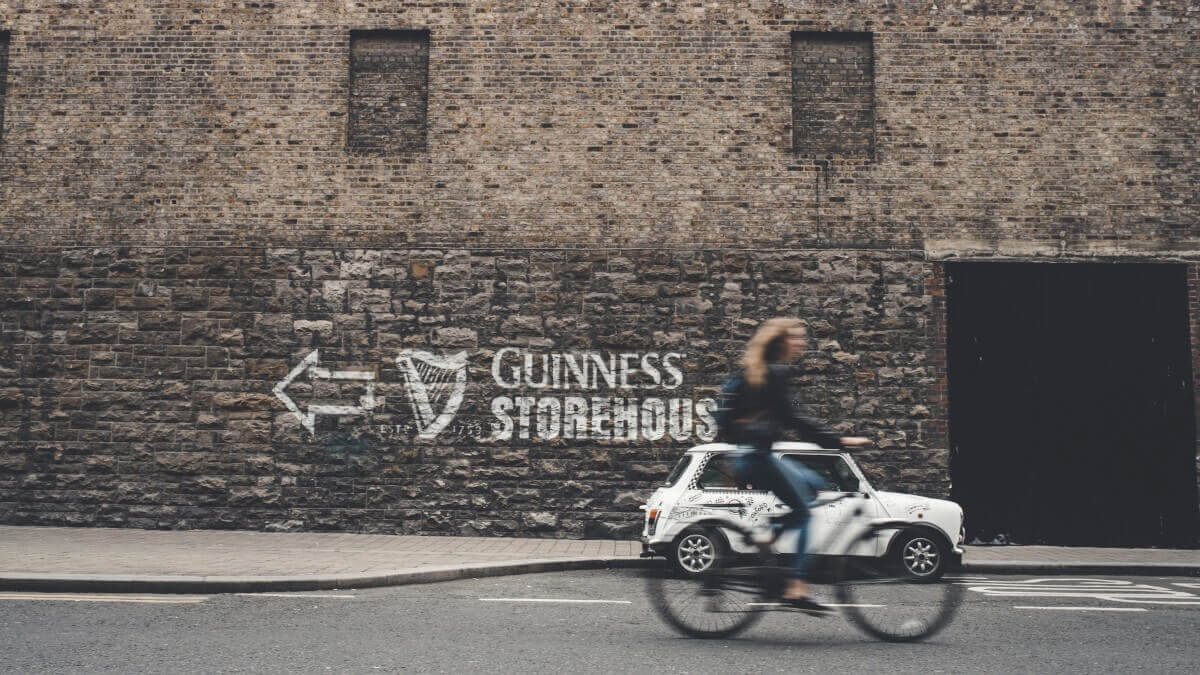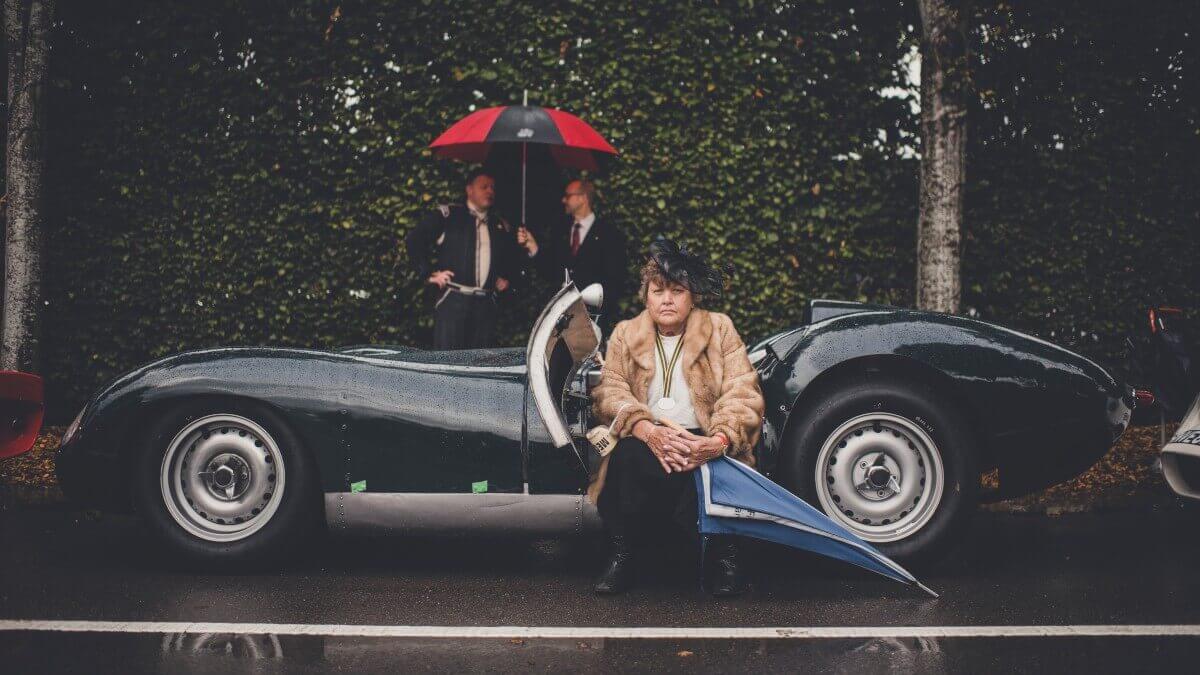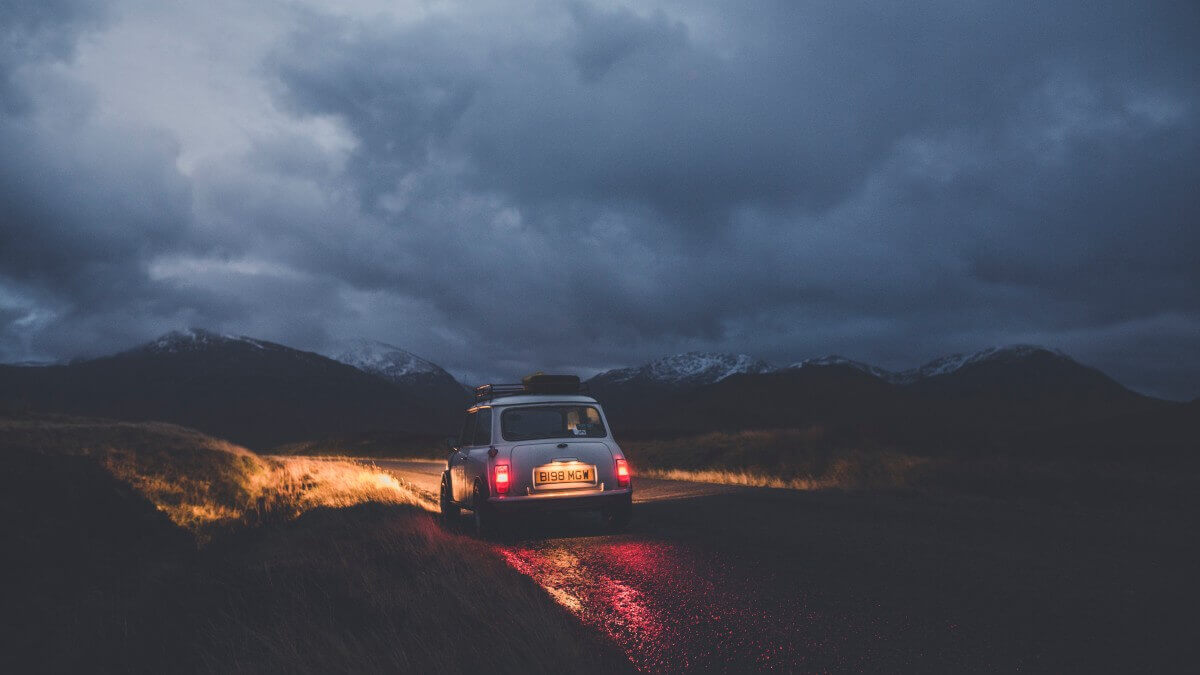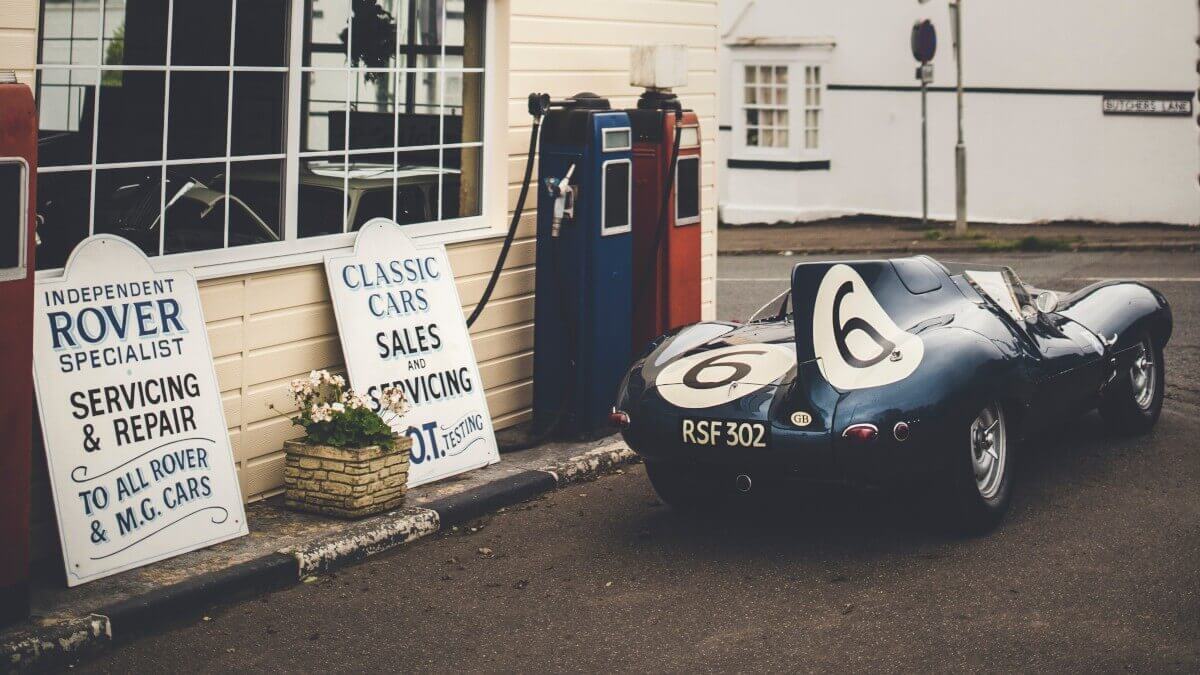 SC: "I saw that you're also doing a lot of wedding photography. How does your thinking differ when you are shooting weddings versus shooting cars? Are there any similarities?"

AS: "I don't shoot weddings anymore. I shot my last wedding about two years ago (but I totally ended on a high, shooting a wedding in the middle of olive groves in Tuscany). But weddings are totally the reason I shoot cars the way I do now. They taught me how to shoot quickly, without planning and always looking for moments unfolding. I used to shoot bride and grooms the same way I shoot cars now. The best locations around, the best light, the best moments I could grab. The only thing is, now I shoot machines on wheels instead."

SC: "With Social Media and Instagram in particular, a lot of people are getting into car photography. What kind of advice would you give aspiring photographers?"

AS: "I actually wrote a huge blog post on how to be a car photographer, imaginatively titled "The Giant How-To of Car Photography". It's basically the entirety of my knowledge and what I did to get to where I am now in detail. It's been genuinely so heart warming to receive messages and e-mails telling me how much the post has helped them. So to give one piece of advice to anyone reading this – stop comparing yourself to others. Comparison is the thief of joy. It's certainly not the way to find your own creative route. Be inspired, yes! But don't compare. It's also something I still have to remind myself from time to time."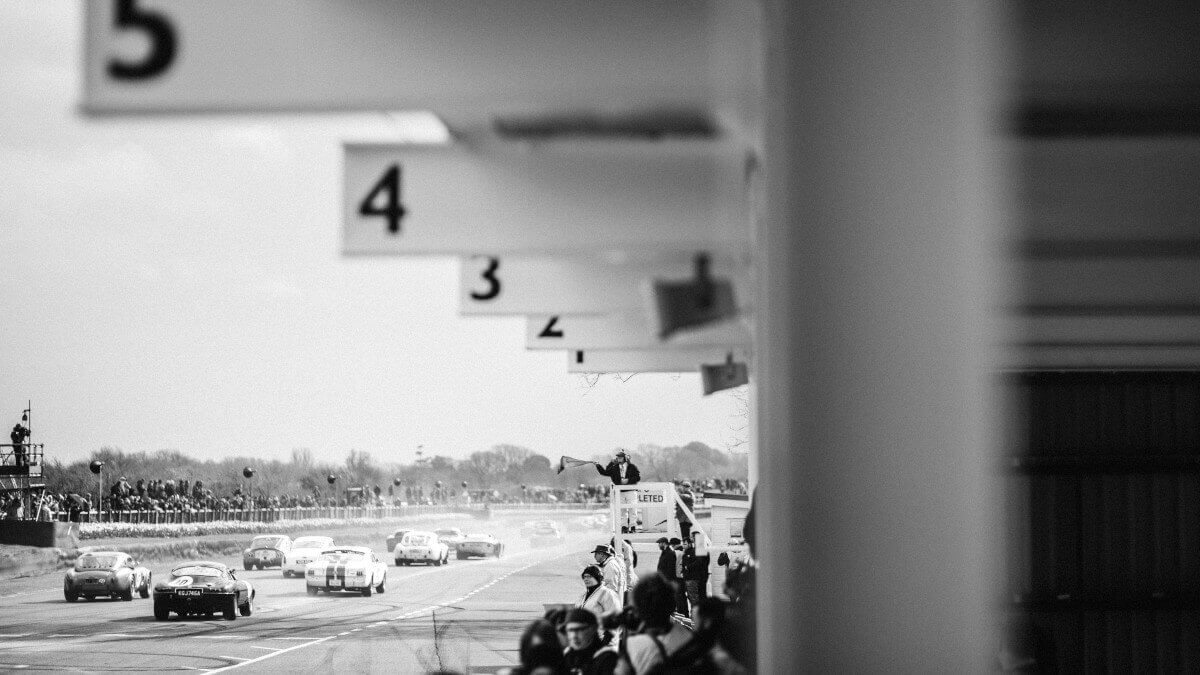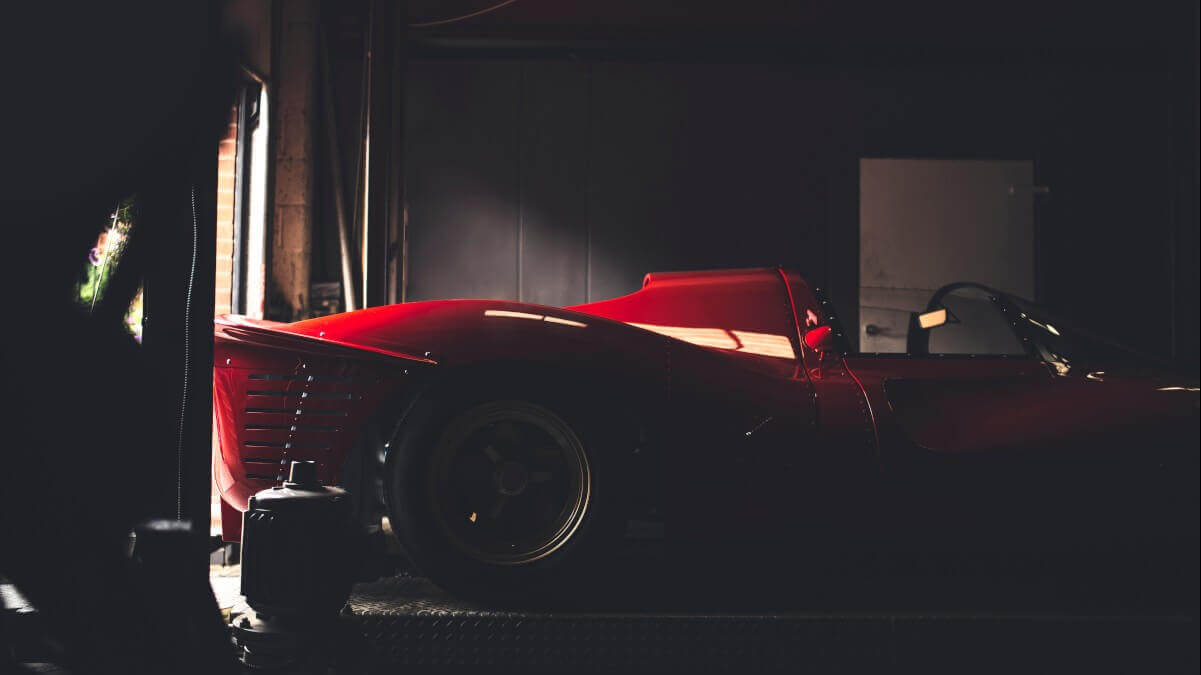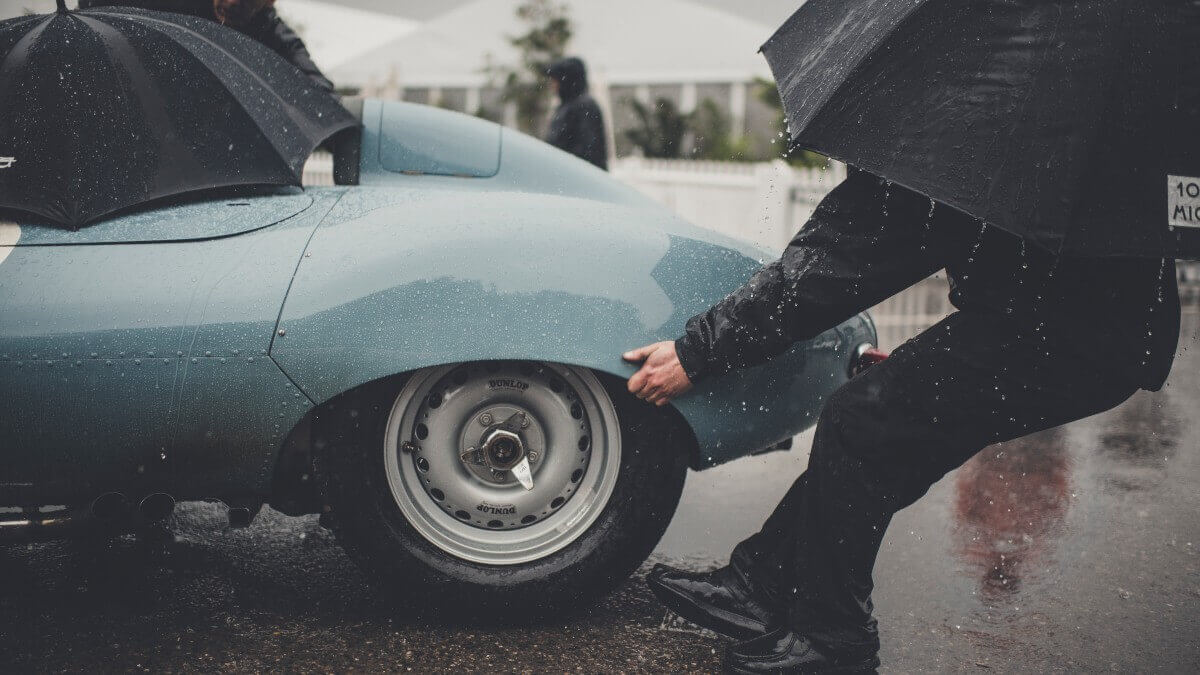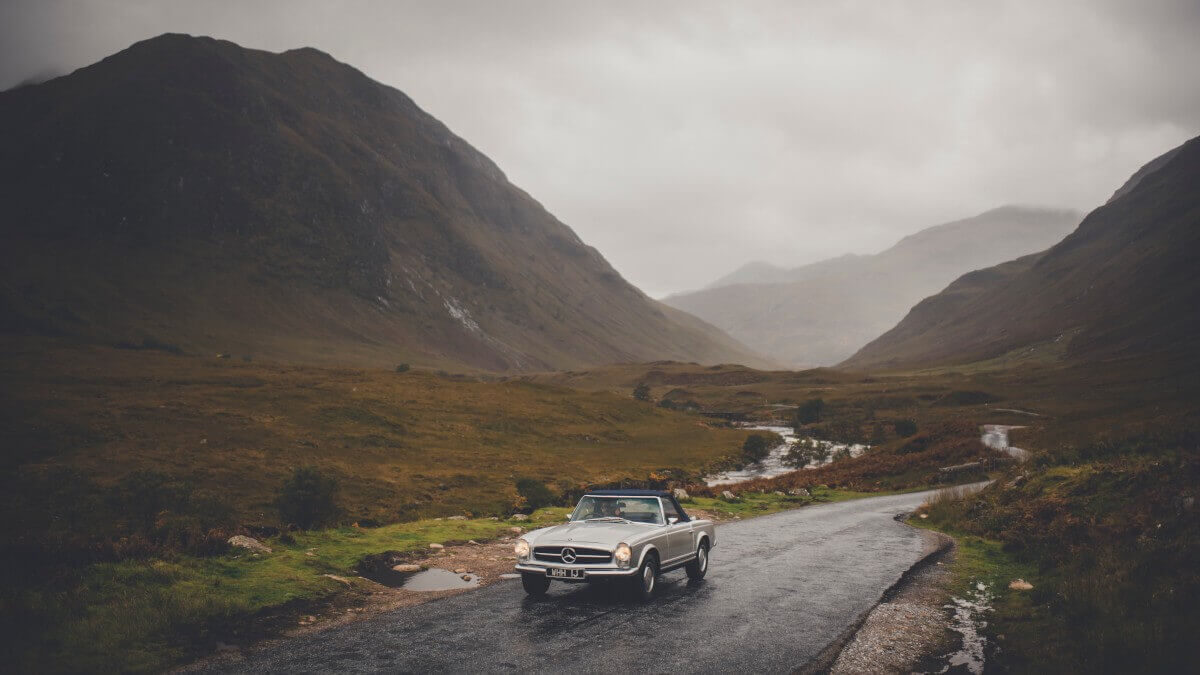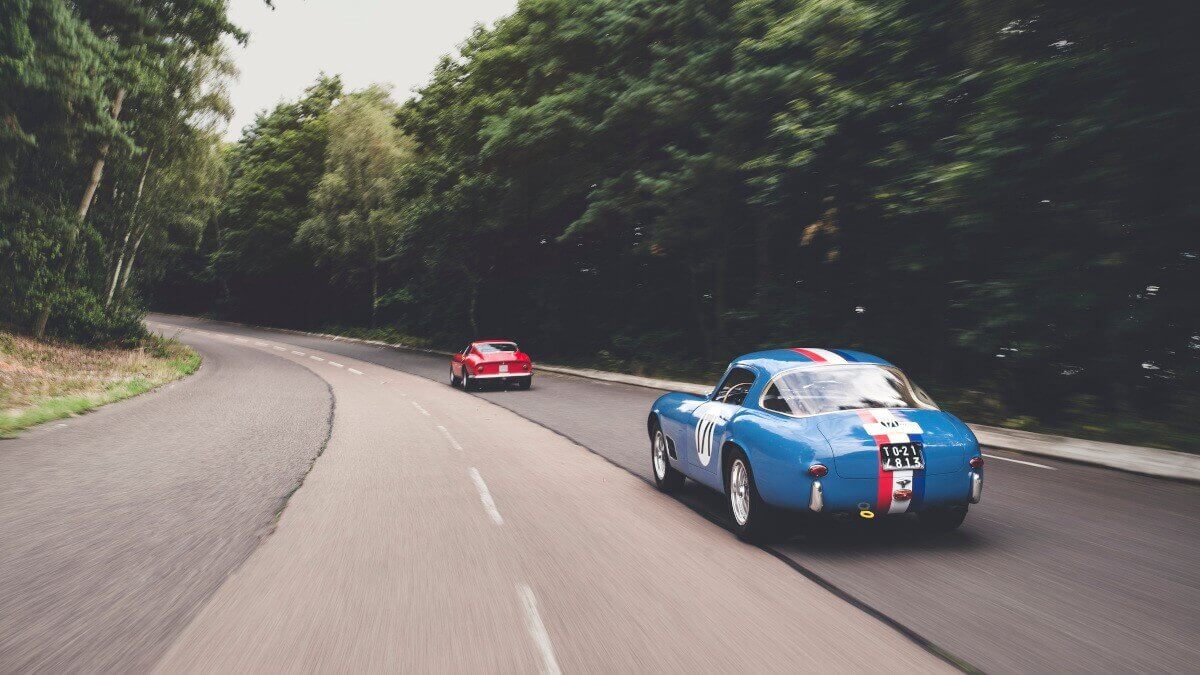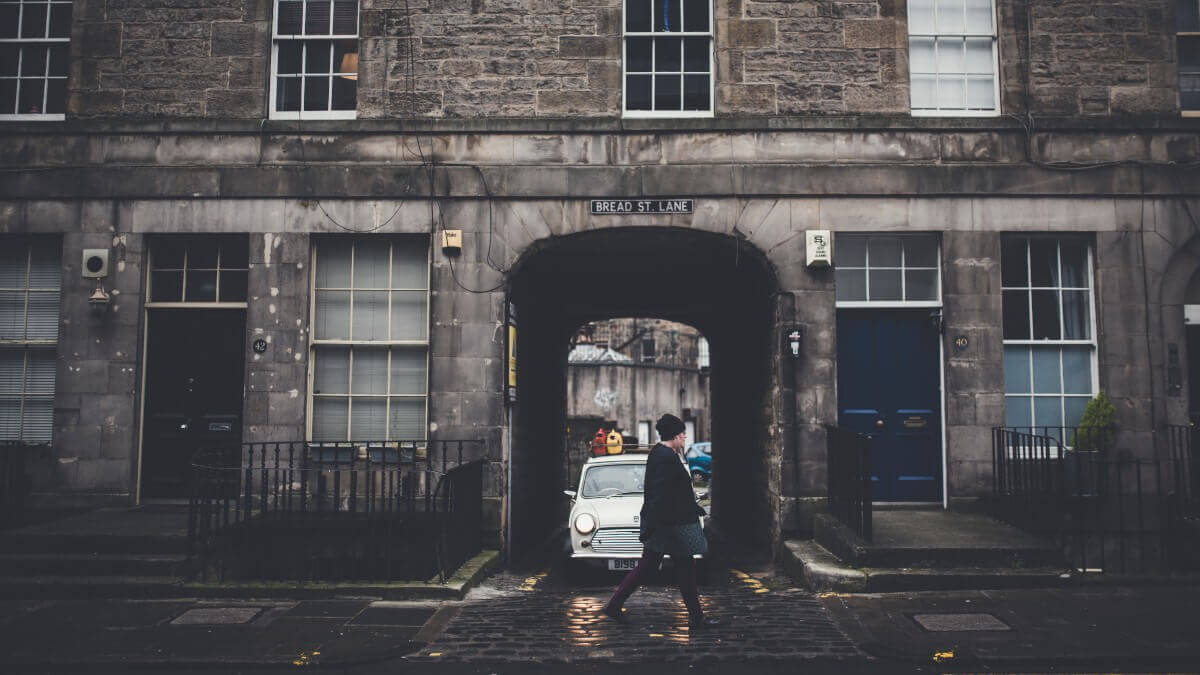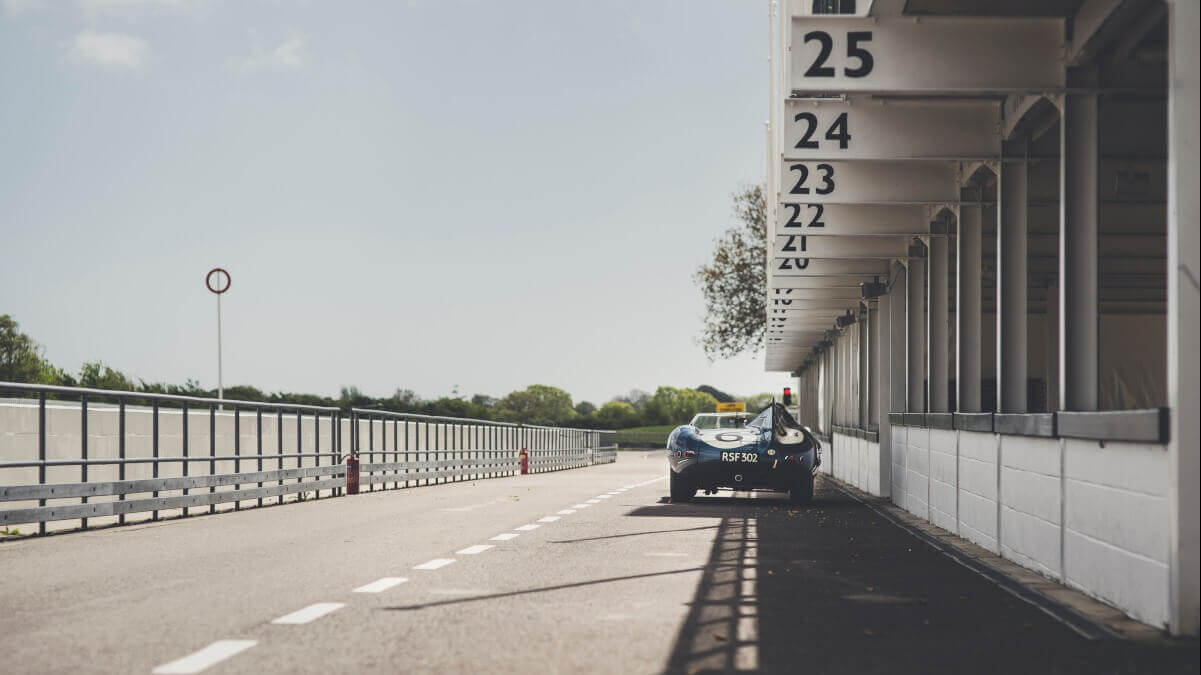 SC: "Speaking of which, what do you think of social media these days? How does Instagram affect your career?"

AS: "For me, social media is brilliant. My career has rocketed because of Instagram, absolutely no doubt. But there is always the fear that one day it will become redundant and be replaced with something else. But for now, I'm running with it. It's an amazing platform that is an easy portfolio to be viewed by millions across the globe. The danger comes when one starts basing their creative worth on their Instagram likes. Like everything, it's all about moderation and balance."

"The sad thing is, I've actually ticked a dream car/location shoot off"
SC: "Our classic final question: If you could pick any car in the world at any location, what and where would you shoot?"
AS: "Okay, so there's more than one. The sad thing is, I've actually ticked a dream car/location shoot off. I shot a gorgeous Ferrari 250 GTO around the English countryside. I love the images. I got some gorgeous colours on the dull day, English postboxes in the foreground and so on. But the owner of the car is exceptionally private, so I can't share any of the images ever. Other than that, I would love to shoot a Ferrari 250 GT SWB across the roads of northern Norway. To me, that would be perfection."

SC: "Thanks a lot, Amy. We wish you all the best for future shootings and your career. Also thank you for your awesome pictures that we can now show our readers with this interview. We are very looking forward to your next epic pics. All the best from the team of Secret Classics.
Read the giant "How To" of Car Photography on Amys blog: 
Go visit Amys beautiful Instagram account…

Bilder: Amy Shore