Automotive
Icon 4×4 Old School Edition Thriftmaster
Icon 4×4 from Chatsworth in California introduces the Old School Edition Thriftmaser, a 1950s Chevrolet Thriftmaster pickup truck as a restomod. For this, the vehicles first receive an extensive restoration to put the unique design in the best possible condition. The presentation car had had a long life on a farm when it rolled into the halls of Icon 4×4. A corresponding amount of work went into the restoration of rusted elements, the base platform and even the smallest details. A two-tone paint scheme in green and vanilla white brings out the chrome accents beautifully.
Restomod with flatbed
Inside, the original vanilla color of the Thriftmaster is retained on the dashboard and steering column. Seats, steering wheel, door panels and headliner all feature saddle brown leather. A modern radio with Bluetooth function, hidden behind two contemporary knobs on the dashboard, allows music from your smartphone to be played in top quality. In addition, Icon 4×4 integrated a powerful air conditioning system. A badge of Saint Francis, the patron saint of motorists, was integrated between the seat backs. This portrait was acquired in an antique store in London at the request of the new car owner. Behind the driver's cab is the loading area, which was covered with African teak wood as part of the restomod conversion. Between the boards, stainless steel strips with fastening eyes were also integrated.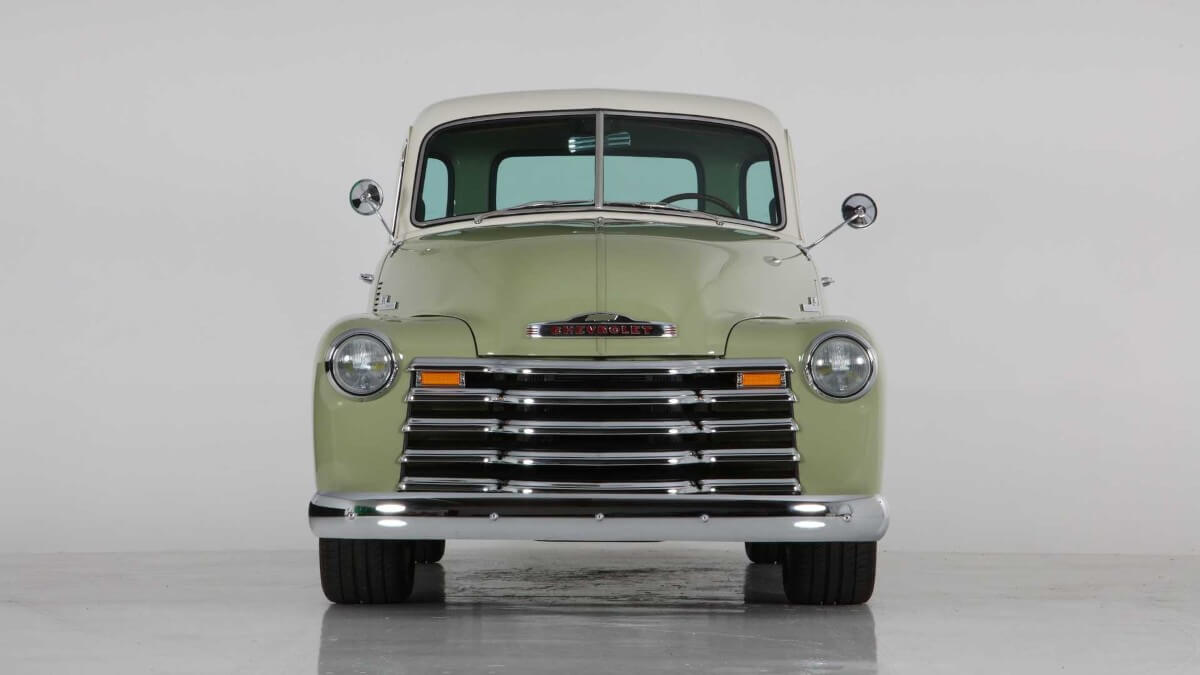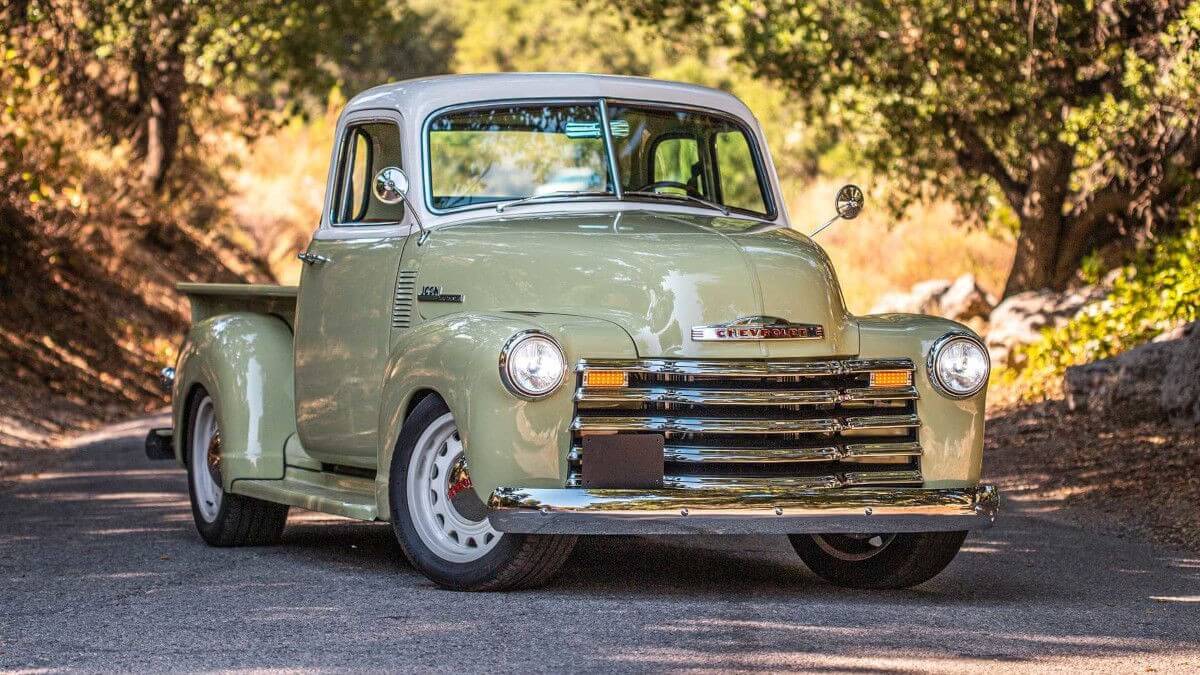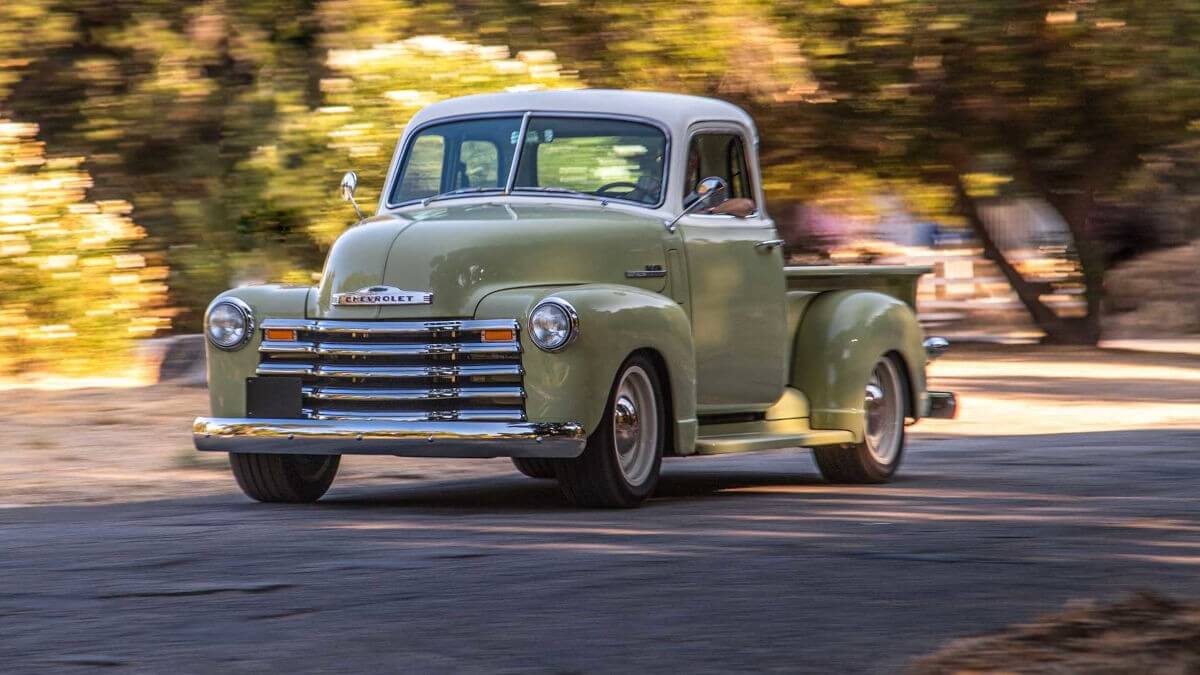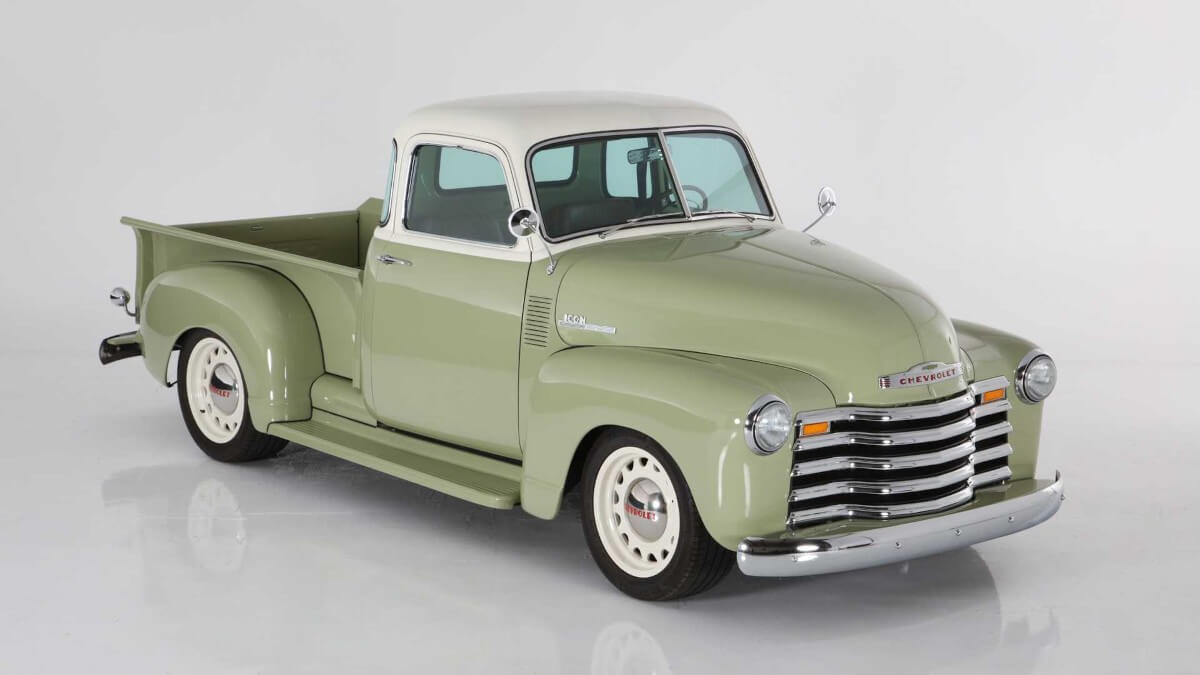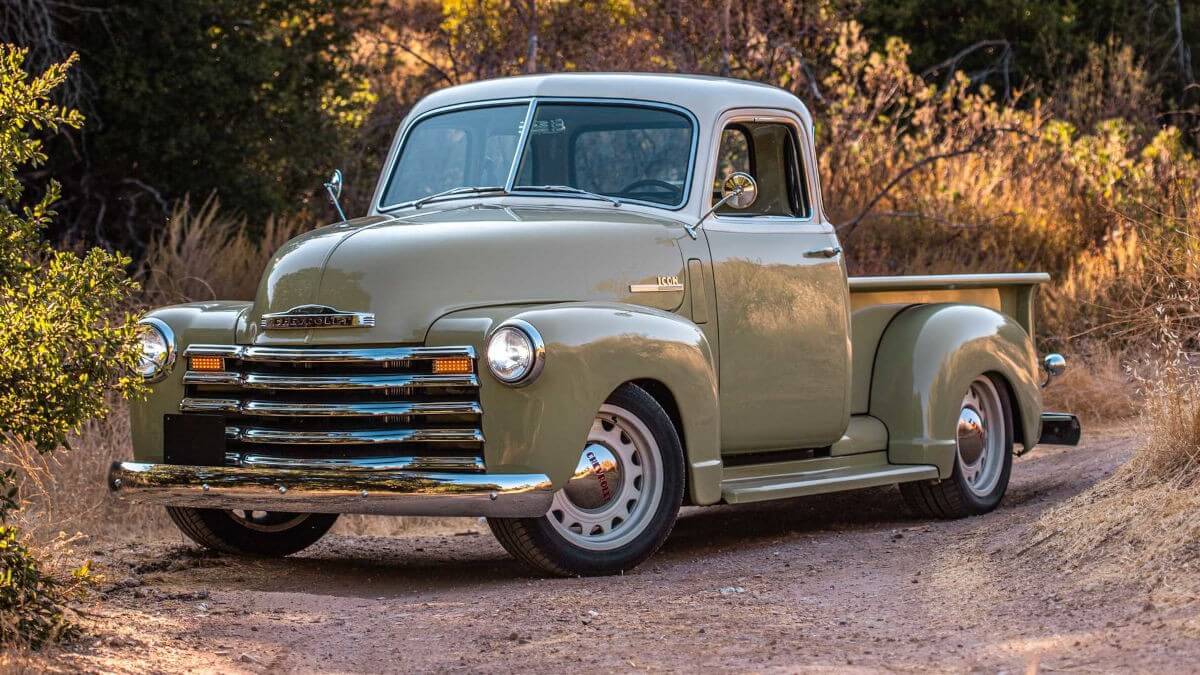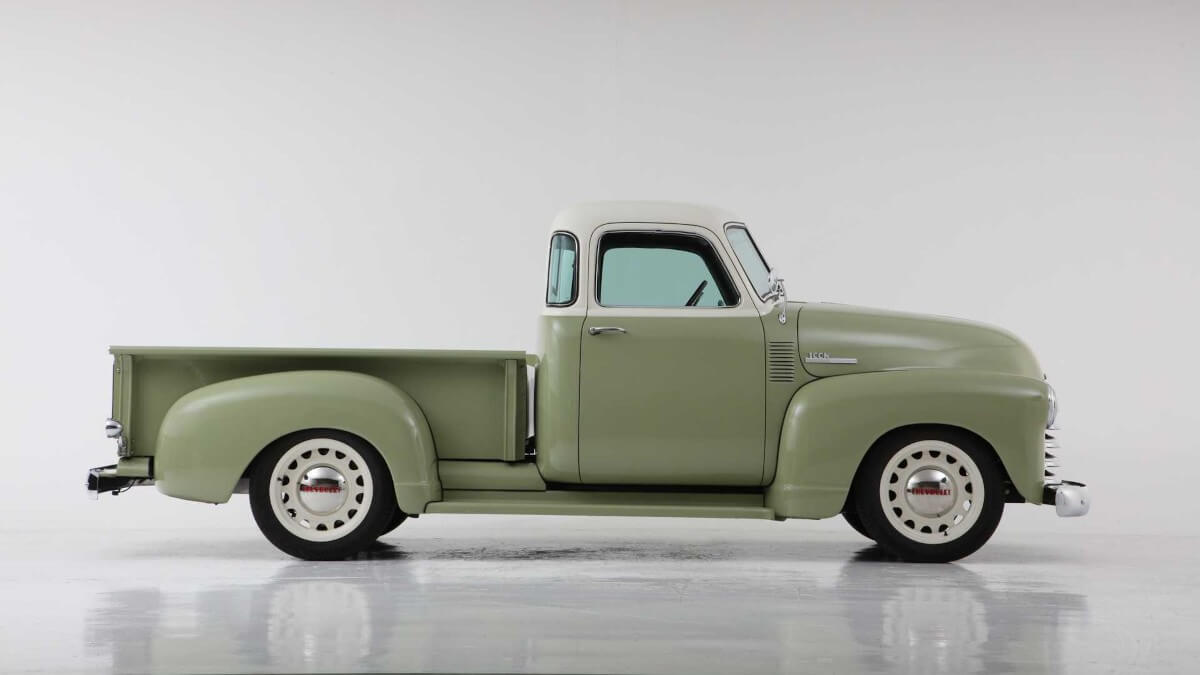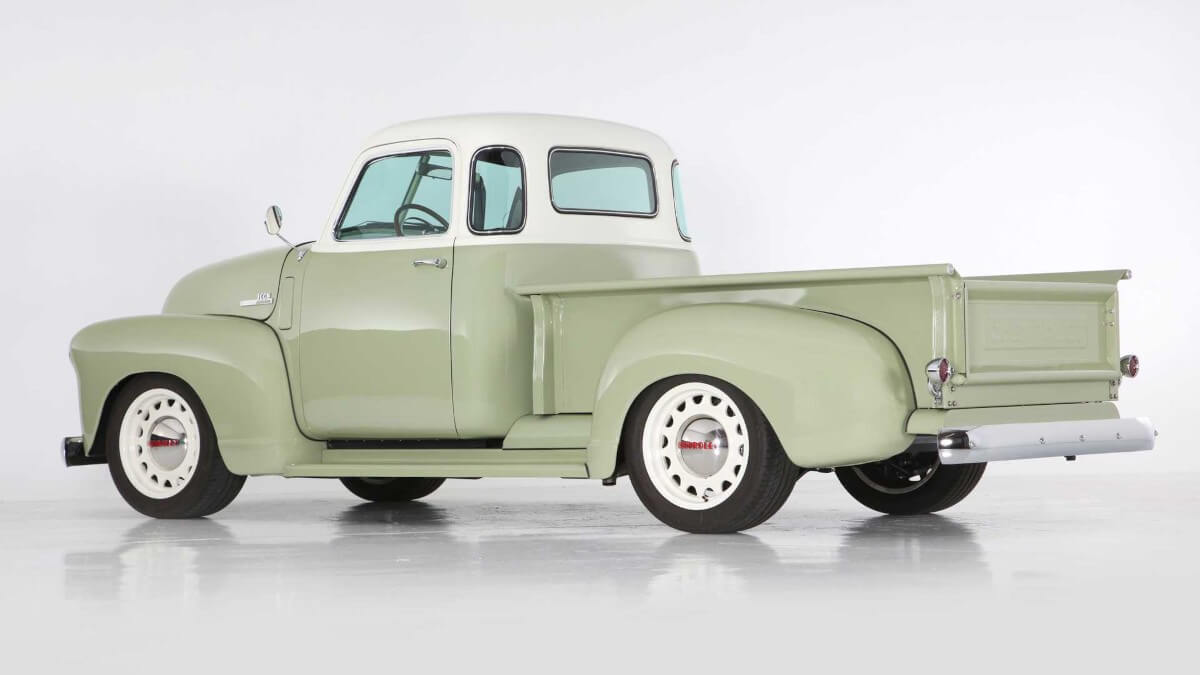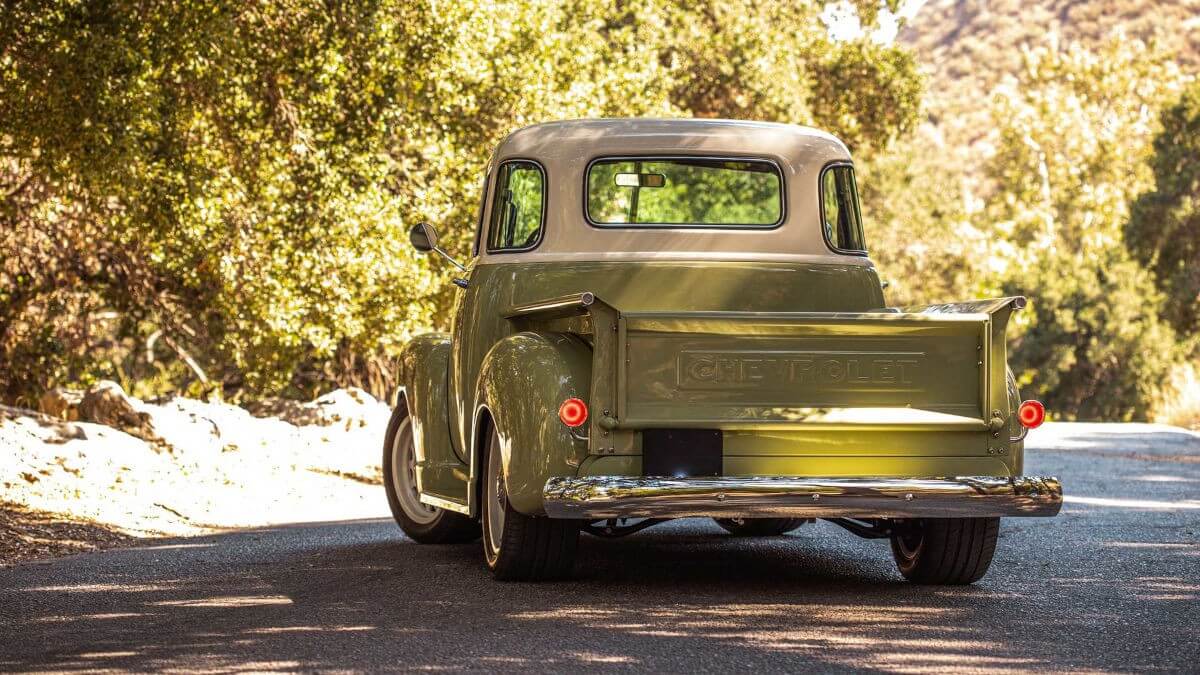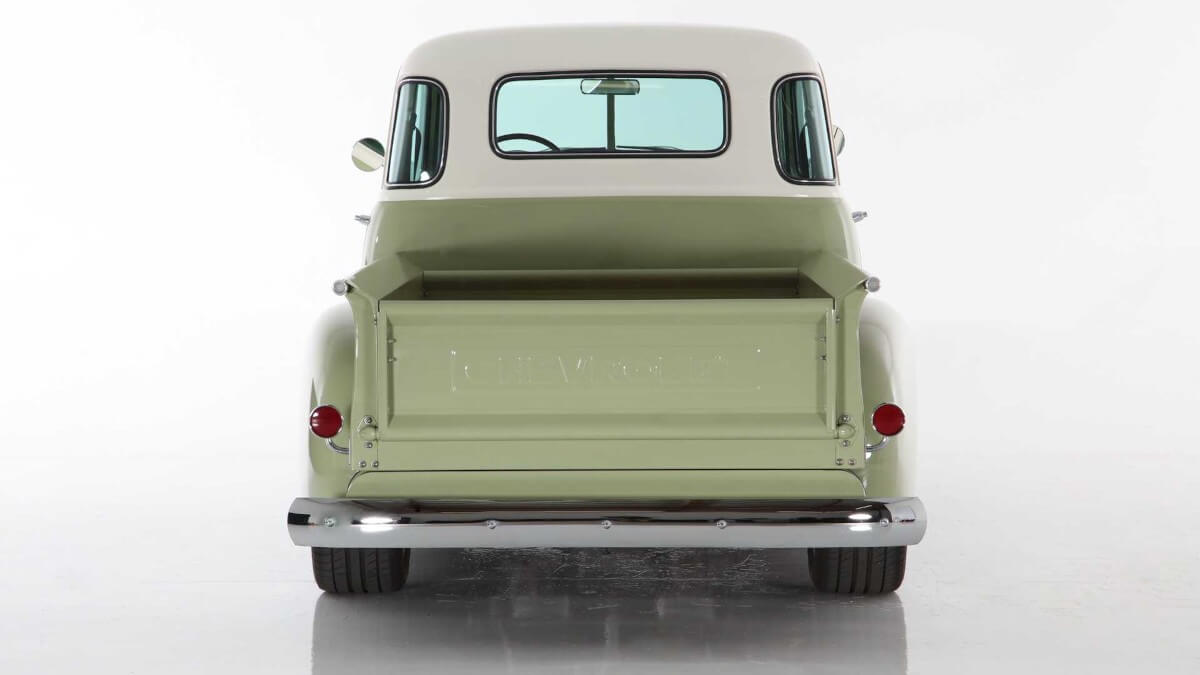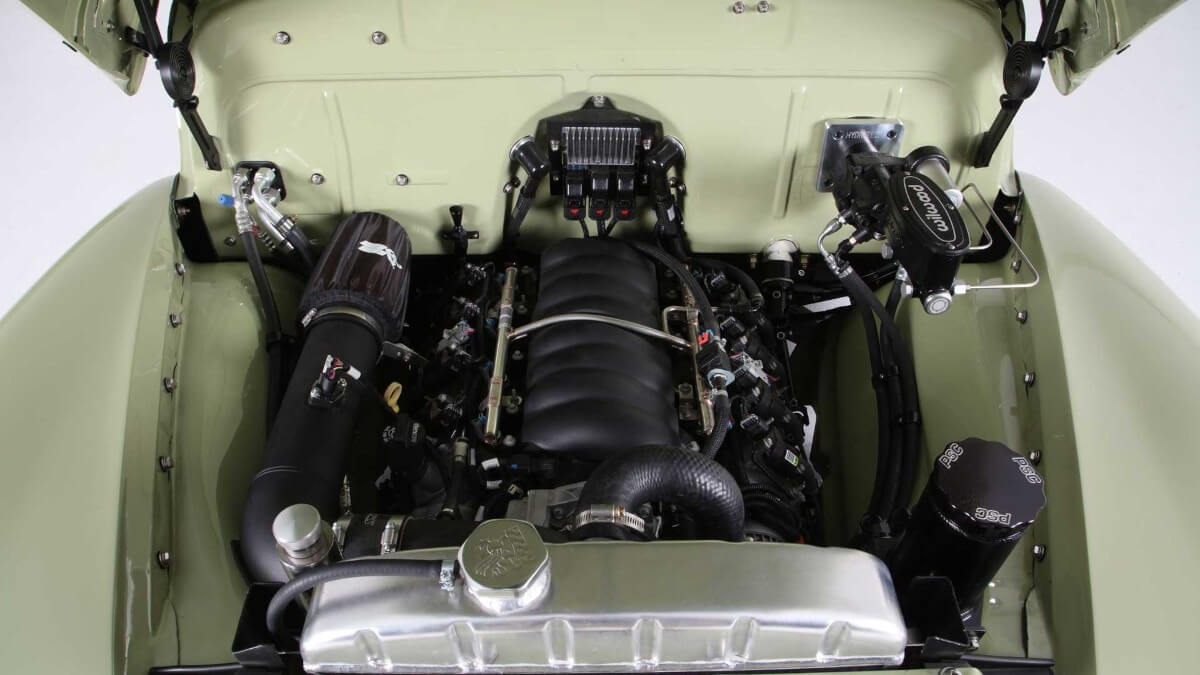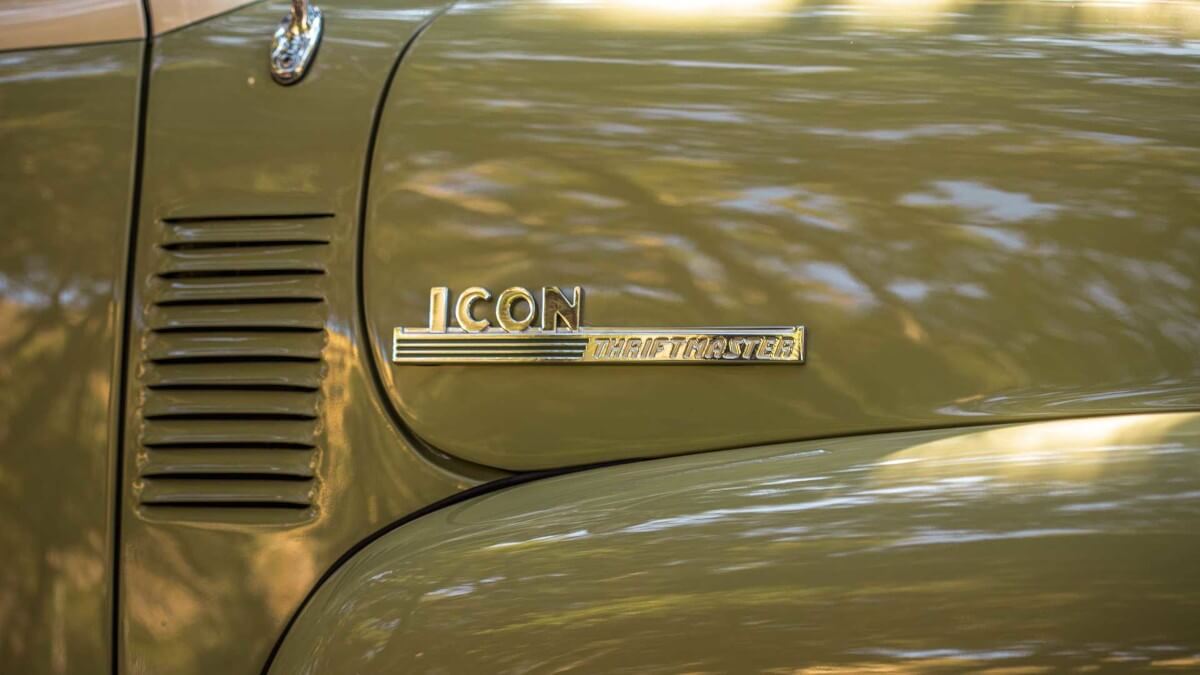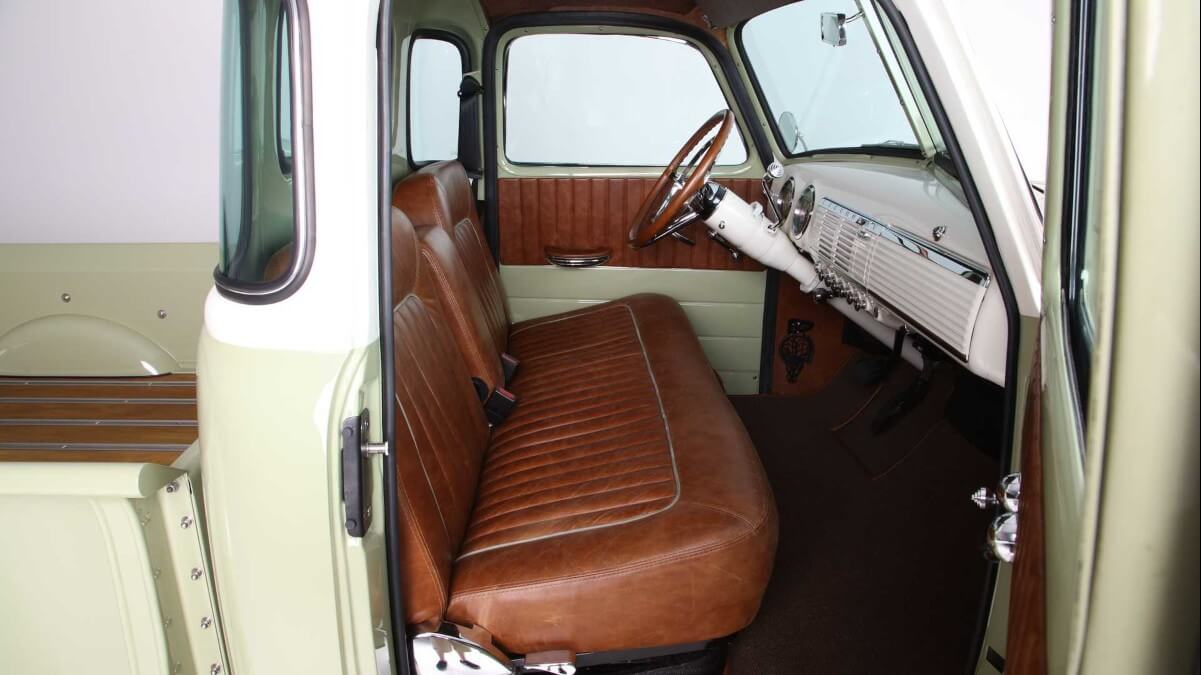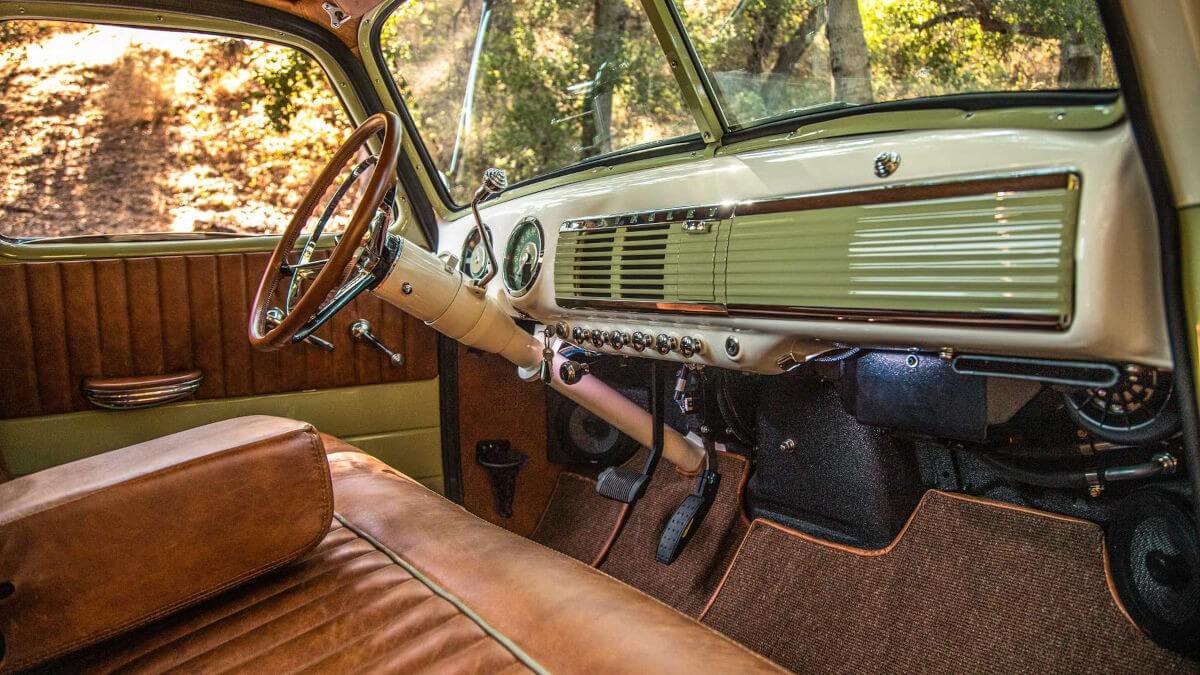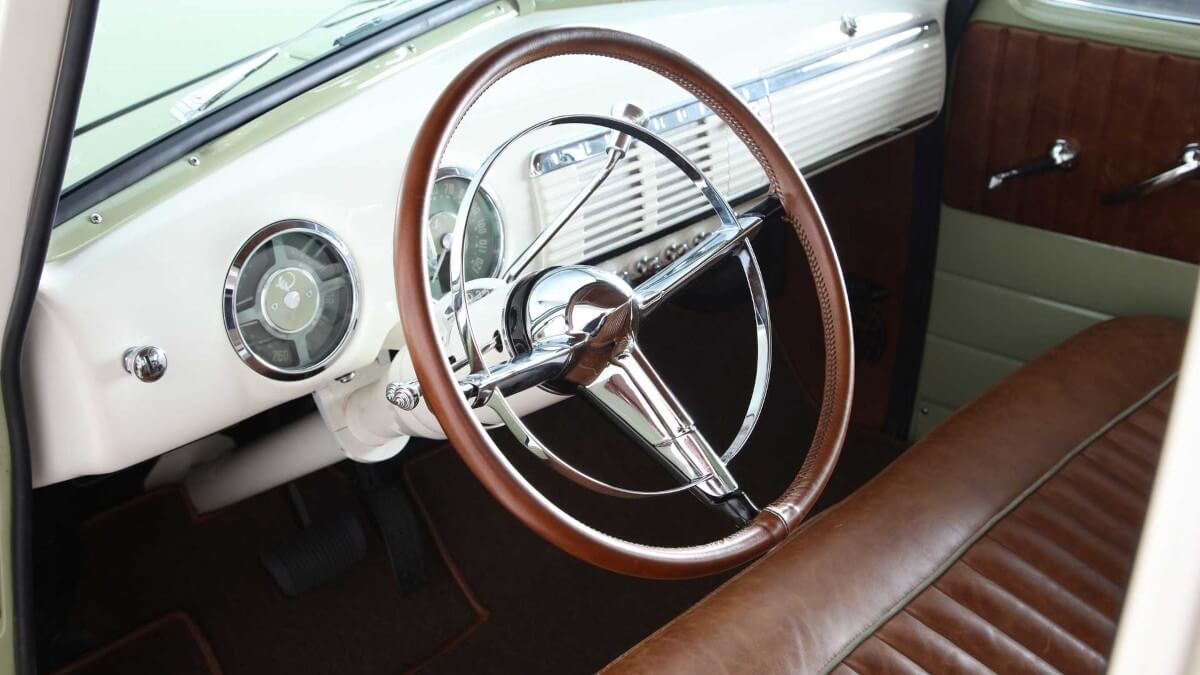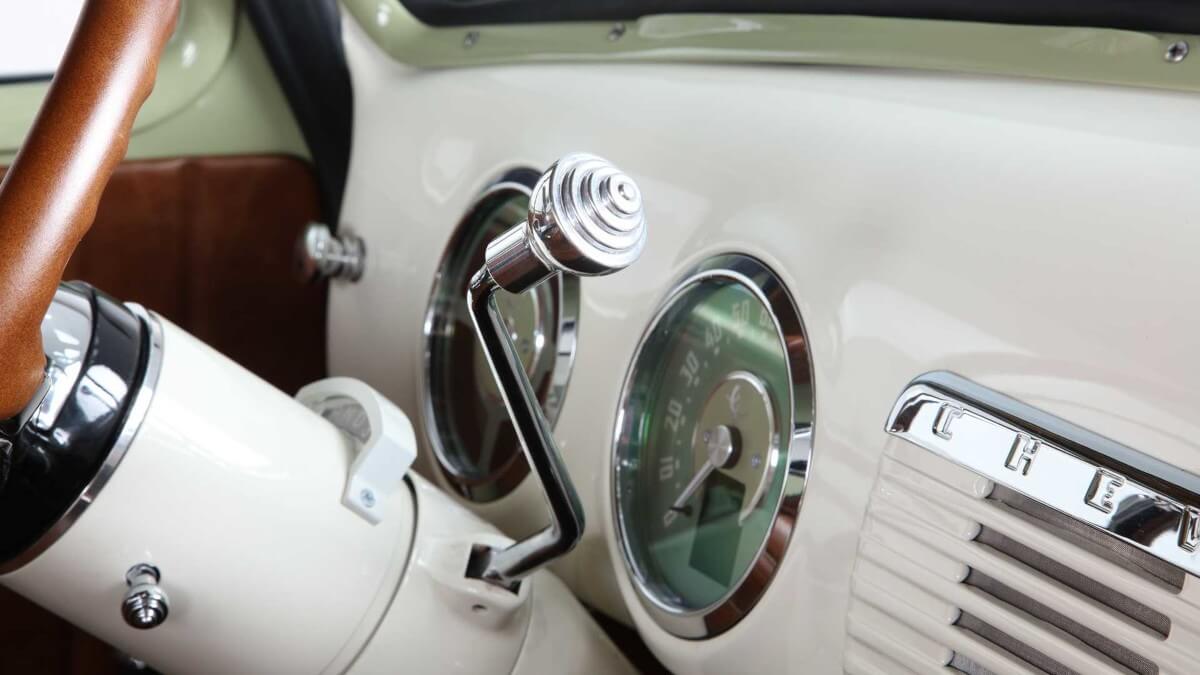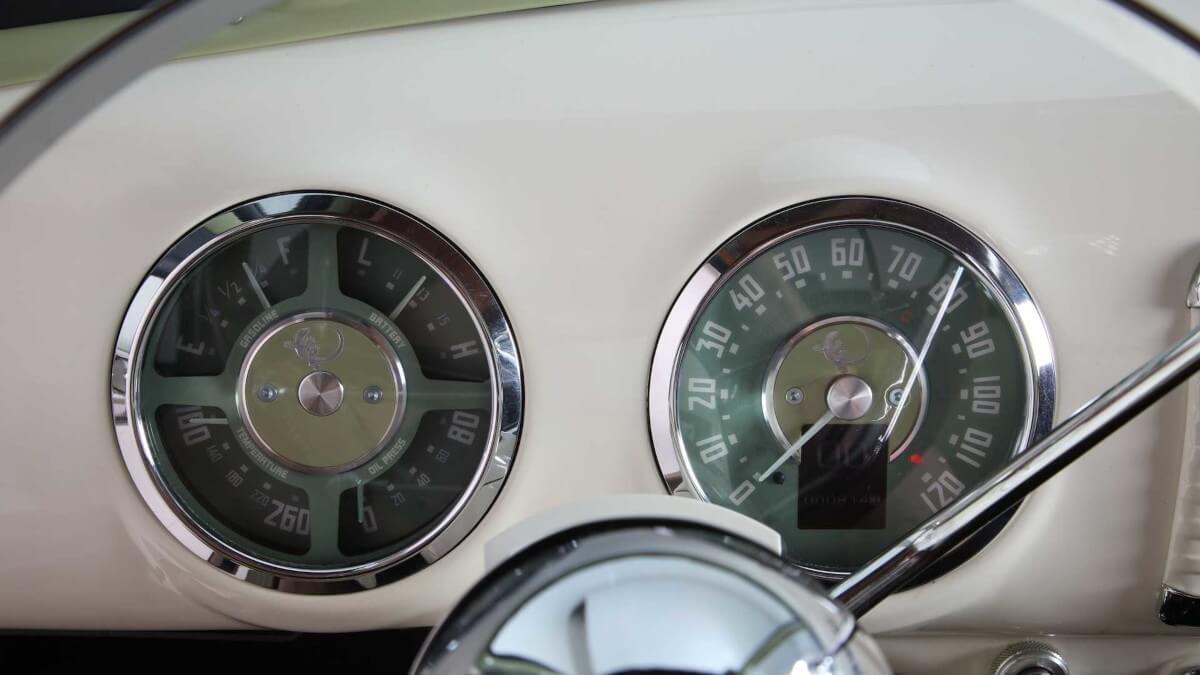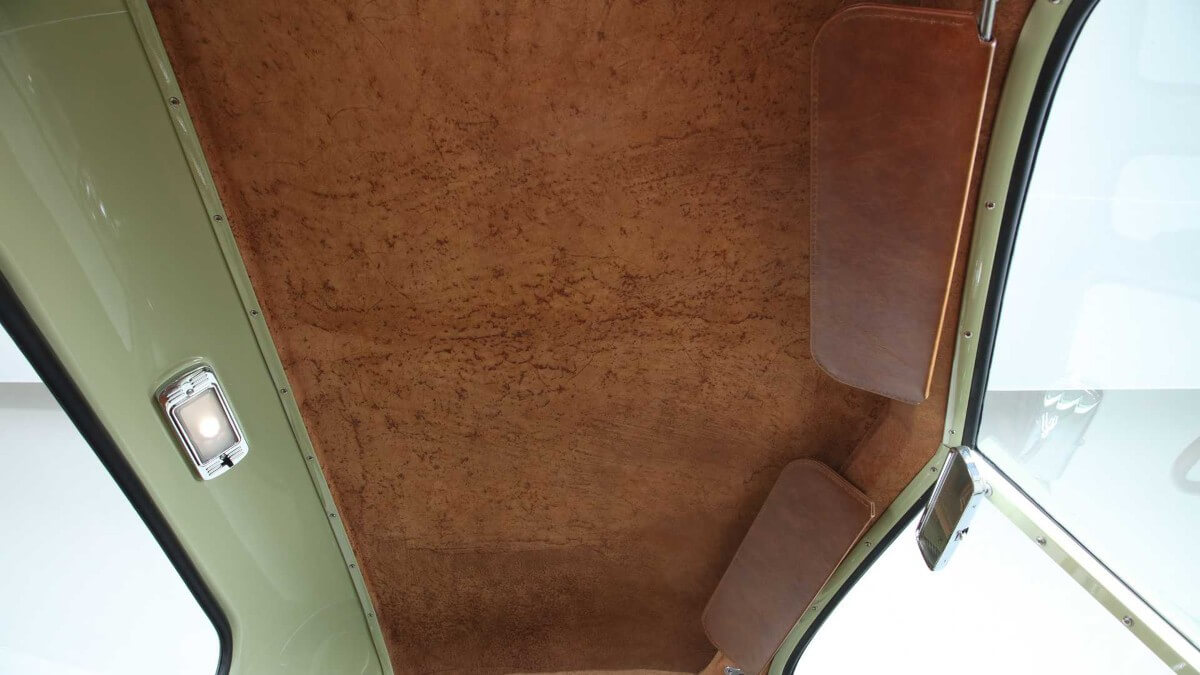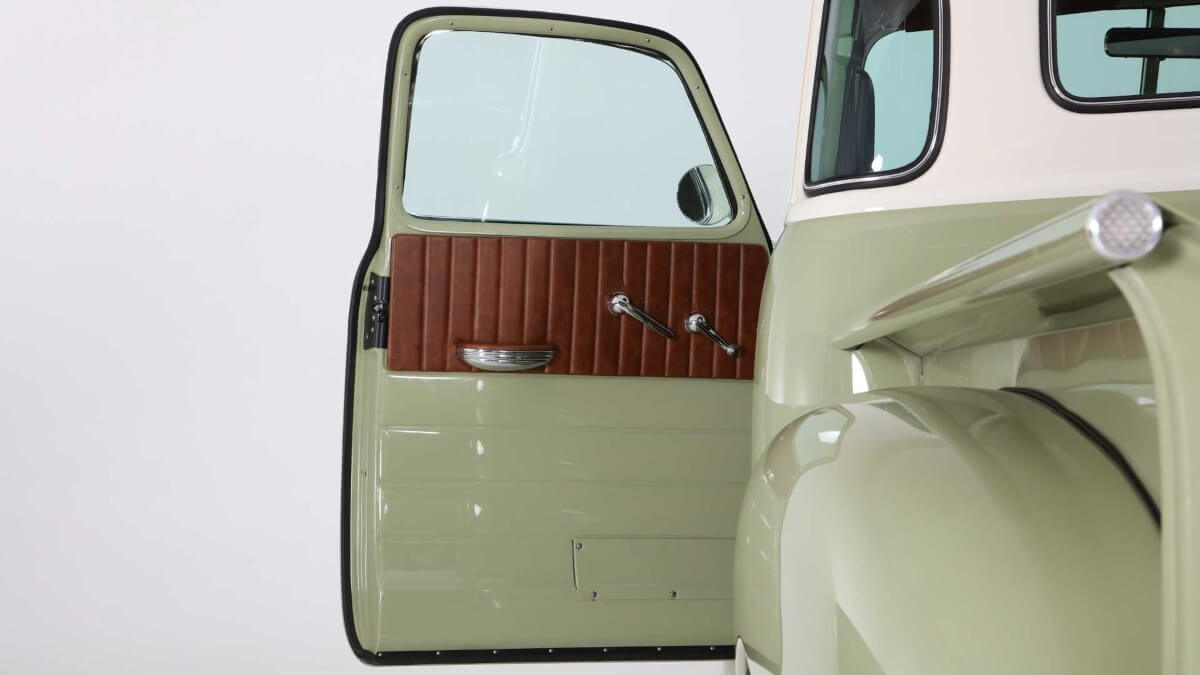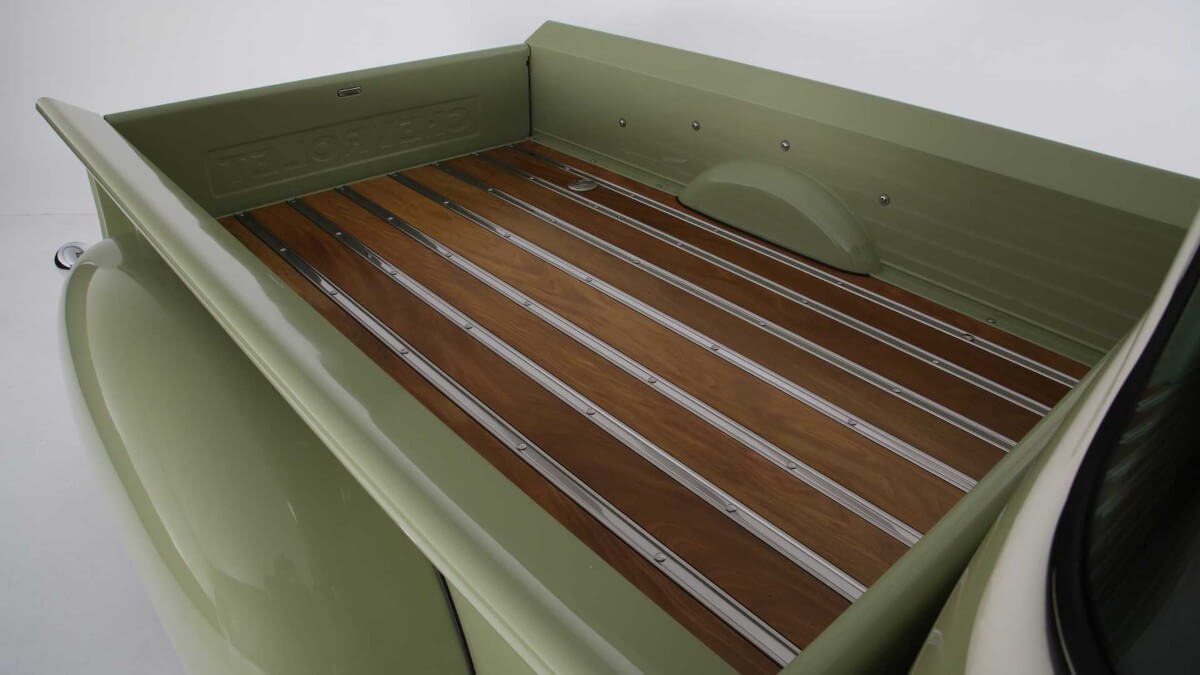 Under the hoof Icon 4×4 installs the modern LS3 V8 engine from the GM modular system, which meets the latest exhaust emission regulations. Its 430 hp is transferred to the rear axle via the 4L85-E automatic transmission. Instead of the original rigid axles, independent wheel suspensions are used all round after the conversion, which is justified in view of the new power output and also significantly improves the general driving comfort with and without luggage on the loading area. Icon 4×4 didn't make any statements about the conversion price.

Images: Icon 4×4