Automotive
From north to south – Heizr x Emils Garage
From North to South – Two guys, each with a big vision and unwavering doer mentality.
What do Stuttgart and Hamburg have in common? At first glance, very little. Even better that the passion for cars creates new connections, friendships and projects.
The HEIZR events in the Stuttgart area and the Sundowner meetings in Hamburg have filled a niche that many didn't know existed. Felix Bauermeister (HEIZR Club) and Emil Pourkian (Emil's Garage, DIN Book, Sundowner Event) bring together a scene that has little to do with stiff, exclusive car clubs or tuner meetings. Rather, it's about exchange among like-minded people with a common passion.
I visited both of them on their joint stand at Retro Klassik and was fascinated by their vision and how they have mixed up the traditional old-timers' event in a positive sense. Instead of dry small talk at the stand with polo shirt wearers and vending machine coffee, the guys jump around in their stylishly branded shirts, pour whisky sodas and play Mario Kart on the Playstation when they have a spare minute.
Felix bought his first classic car, a red 911, in 2020. He was looking in vain for a community where "friendships are formed, road trips are planned or people meet over a beer or coffee to live out their shared hobby," he says when I ask him about the impetus for founding the HEIZR Club.
It was a similar story for Emil, who, after several small meetings among old-timer friends in 2020, came up with the idea of starting a "SUNDOWNER" event in Miami style, because Hamburg had no comparable event to offer.
True to the motto: there's no such thing? I'll just do it myself.
"Relaxed, young-at-heart, stylish and respectful. That's what characterises the audience at our events." – Felix Bauermeister
Combined with Flat White or soda from the cooler at uncomplicated meeting places, e.g. unused parking decks, this became a new instance. It should be said at the outset that the cars at the gatherings are by no means limited to one manufacturer.
What makes the events work is that you feel welcome right away and the conversations are not limited to dry PS ping-pong, which I personally found very refreshing. It's safe to say the scene is becoming more accessible, more balanced and less nerdy. This is evident on the Instagram profiles of the two. Through professional and harmonious imagery, the liveliness of the meetings as well as the emotions while riding are transported.
Whether Golf or Ferrari – everyone is respected and welcome.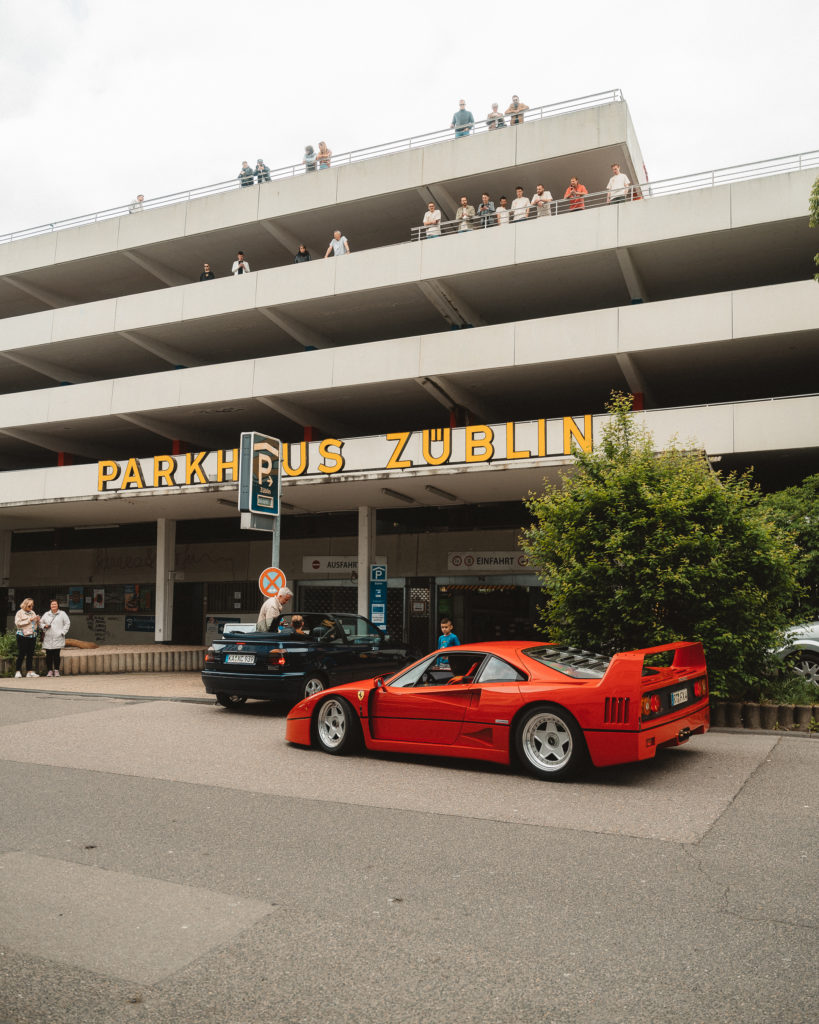 "The cars are the reason for the meetings, but it's really about the people behind the cars," Emil clarifies.
Both also have merch in common, which the community identifies with and which is usually sold out in no time due to the cool prints. Felix has already brought out several collections: be it the Pinot Gris with HEIZR label or jumpers and socks – HEIZR fans can stock up for the next ride together.
Emil and Felix also launched the HEIZR CLUB X EMIL'S GARAGE merch together at the beginning of 2023. On Emil's website, you can find high-quality prints as well as the DIN Book curated by Emil, a hobby project and homage to the number plates before the EURO standard. One of his colourful Sundowner posters also adds a bit of stylish retro flair to any room.
In short, Emil and Felix prove a well-rounded concept in which classic old-timers harmonise effortlessly with modernity.
They are also laying an important foundation for future generations to understand, develop and continue the passion. At a time when the climate debate and a rather negative image of combustion engines dominate our media, Emil and Felix create a positive perspective. The cultural asset classic car stands for timelessness, connects people across generations and can create moments of time-out and light-heartedness.
He has set up his own business in this environment over the last two years and lives from this business, says Emil. "Without demand for classic cars, my business model doesn't work. How does he want to reach the target group? With events that are "fresh and unusual", representative of the scene's attitude to life. In combination with playful elements that make us revel in the nostalgia of our childhood: e.g. Mario Kart on the Nintendo 64, Pacman, playing table tennis or table football. Emil's eyes sparkle as he adds: "If there are some DJs playing cool sets and you can hang out in the sun with your besties and buddies, what more could you want?"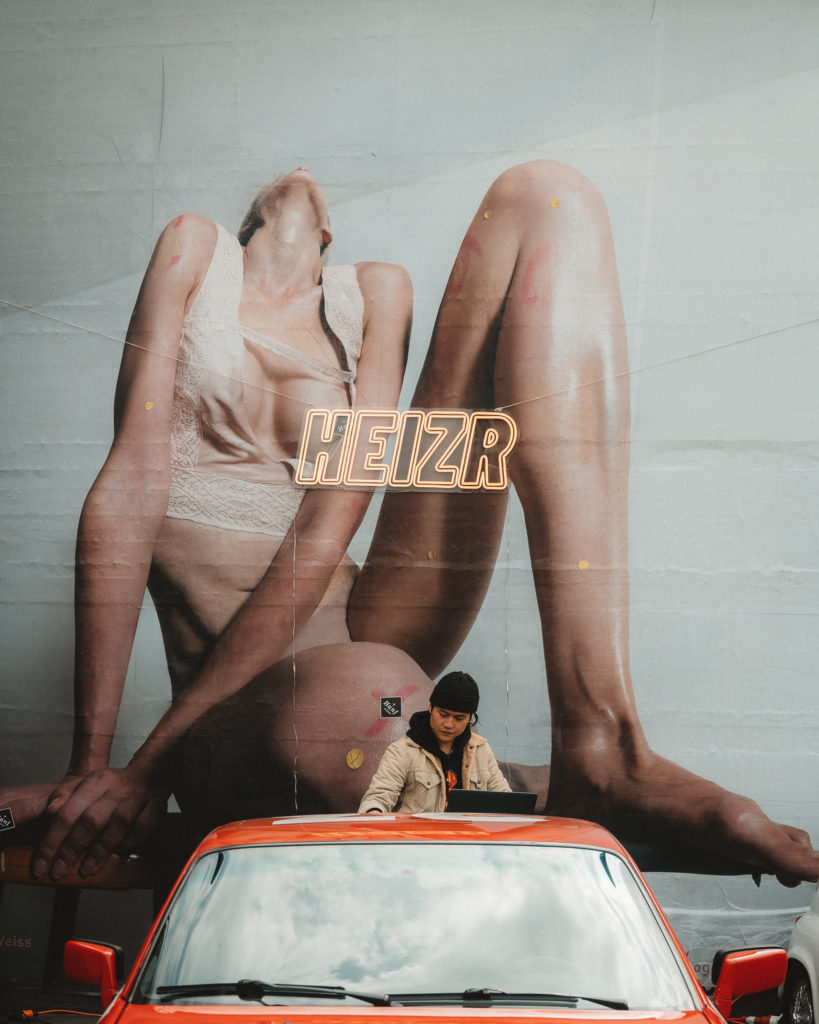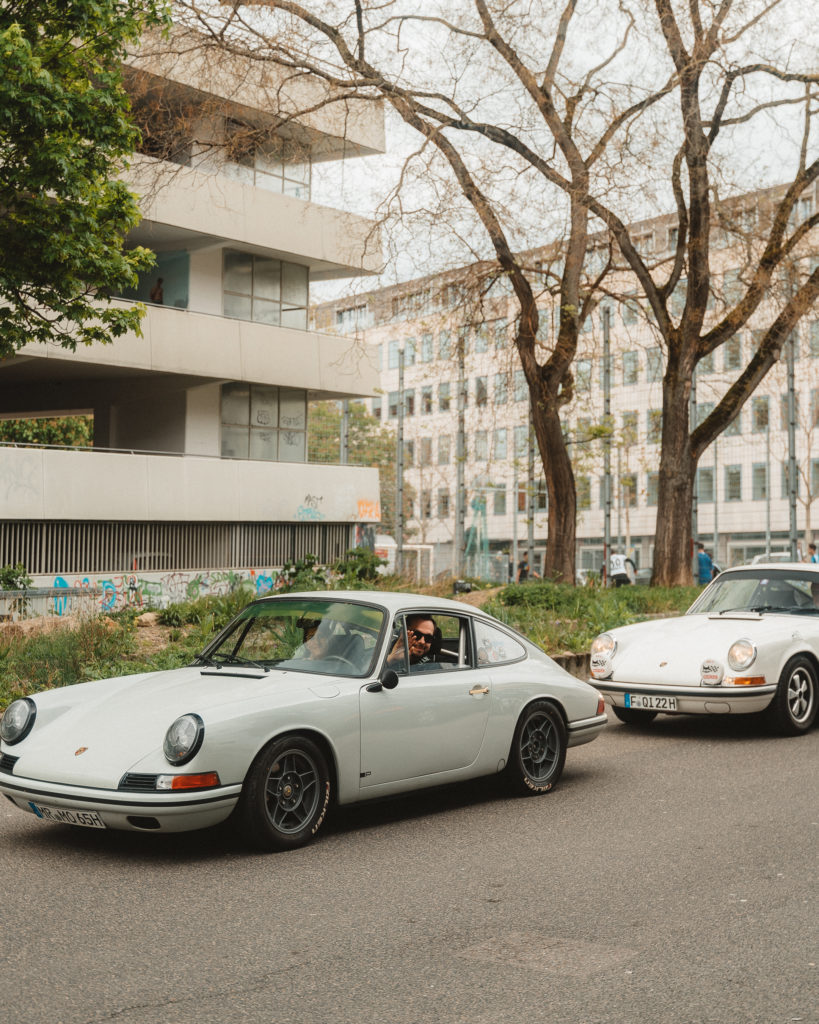 "Yes, what more do you want?" Both have a similar view on the question: Class instead of mass.
Felix and Emil have achieved notoriety and lively participation at their events. HEIZR meetings now count between 300-400 cars and up to 1000 people. Felix has sponsors like Porsche, BMW and Recaro on his side. Now, he says, the aim is to grow sustainably. The aim is to attract guests who understand the HEIZR Club concept and appreciate what Felix and his team put on.
Emil has also set a limit of 600 guests for his meetings to ensure that the feel-good factor and the personal encounter remain. In return, the guests are rewarded with unusual locations, good coffee & drinks and relaxed vibes, both agree. Emil believes that this "promotes openness and acceptance in the scene." Statements like "your floor mats don't even belong to the car" or "the seats weren't available in your model" are heard less and less. Everyone can live their life the way they want and what was seen as a no-go at classic car meetings a few years ago is cool today.
For Emil, a sign that the scene is developing in the right direction and "even has a future thanks to e-fuels", he says. But that's not all: "My dream is to transfer the SUNDOWNER vibes from the annual event into a STORE. This store should unite like-minded people in one place to hang out with delicious snacks/coffee, cool items – whether merch or pictures of artists – as well as a car or two." The success of the HEIZR x EG pilot project at Retro Klassik has confirmed this mission.
At the end of the conversation, I was keen to know what car they both had on their wish list. Emil had already fulfilled his dream of the Volga GAZ M21, but if money were no object, he would prefer to have the F355 or the 993 Turbo in his driveway. He would love to have both, but admits he only has one butt.
Felix, on the other hand, had a pink Cadillac Eldorado Biarritz as his favourite toy car as a child, something he smiles about today. Later, he dreamed of the Porsche 993 Coupé, 996 GT2 and Carrera GT, and today he names the legendary Ferrari F40 as his absolute favourite. Although he probably wouldn't even fit in the car, he could still imagine it as a chic living room accessory.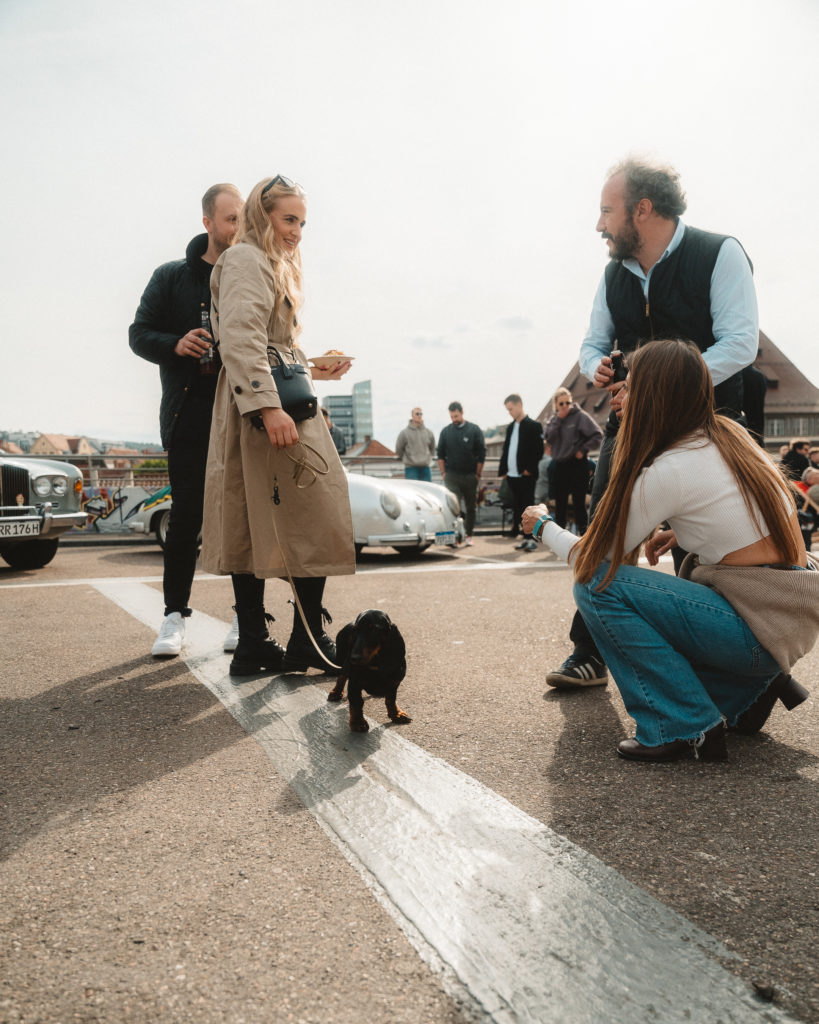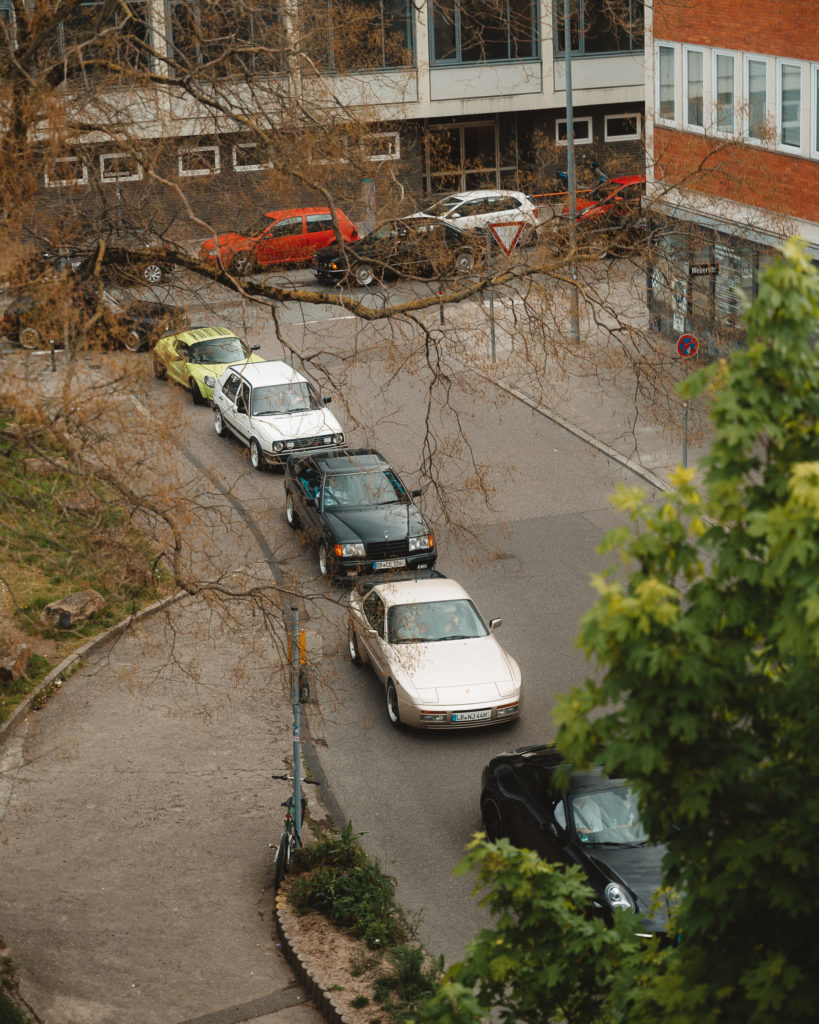 ---
Photos: Yannick Hoos (www.instagram.com/yannickhoos)