Automotive
Ferrari F8 Tributo
The mid-engine eight-cylinder sports cars are the volume models for Ferrari. Accordingly a lot of attention is given to a model change in this segment. At the upcoming Geneva Motor Show, which starts next week, it's changing time again. The new F8 Tributo replaces the 488 GTB. For the first time in more than 40 years of history with mid-engined V8 sports cars, which began in 1975 with the 308, Ferrari is changing its strategy of switching between facelifting an existing model and introducing a complete new design. While in the past, the models 308, 348, 360 and 458 were each completely new developed cars, their individual successors 328, 355, 430 and 488 presented mostly a very extensive facelift of its predecessor. With the new F8 Tributo, another new model based on the 458 structure will be released, and thus the second facelift after the 488.

Especially at the front and rear, the F8 Tributo presents itself with an independent design, which is characterized by versatile aerodynamic details. As in the case of the 488 Pista, the air outlet opening, baptized 'S-Duct', integrated into the bonnet, dominates the front view. This detail, further developed in comparison to the Pista, provides a 15% higher downforce compared to the predecessor 488 GTB. Ultra-flat LED headlights allowed Ferrari's in-house design department to incorporate additional air intakes into the headlight housings to cool the front brakes, supporting the cooling performance of the air intakes attached to the outer ends of the front bumper.

Elements of the rear view of the F8 Tributo are inspired by the classic Ferrari design. The Lexan rear window lays slightly rounded over the eight-cylinder engine. The viewer will immediately notice the horizontal louvers in the screen, a reminiscence of what is probably the most famous mid-engined eight-cylinder sports car in the brand's history, the F40. As with its legendary ancestor, these slots help to improve the heat dissipation of the hot-blooded engine without disturbing the sophisticated aerodynamics. Another classic element of the design is the return to four round taillights, which was completed on the V8 cars now, after the 812 Superfast and GTC4Lusso with the bigger V12 engines already have them. Along with this, the spoiler drawn over the taillights and the rear unit painted in body color reveal stylistic elements that have already marked the 308 and the 355 in their rear view. Nevertheless, the F8 Tributo doesn't look retro in its overall design, but with its innovative aerodynamics and modern headlights it is a modern design that is aware of its tradition and proud of it.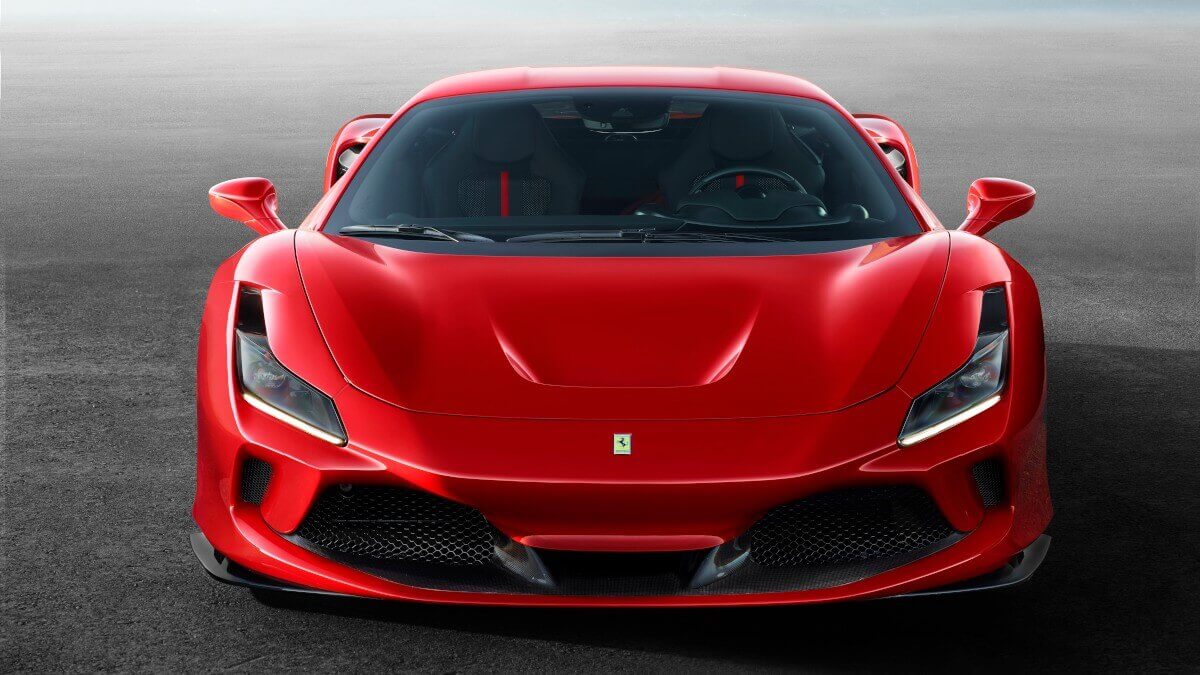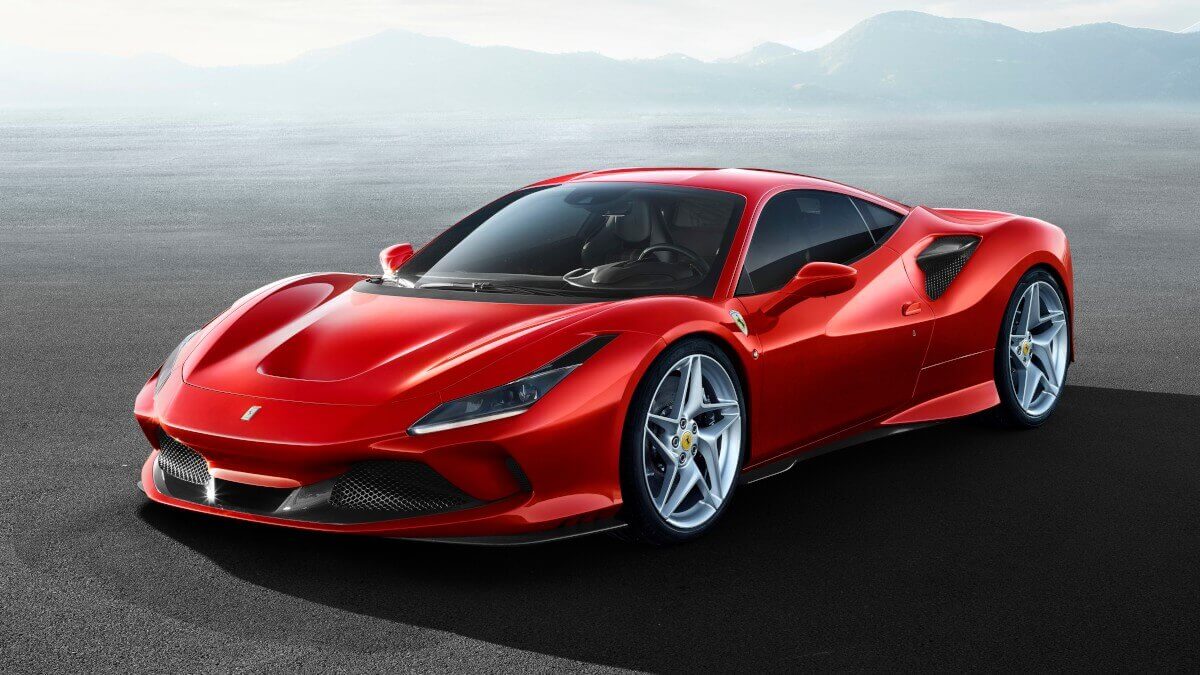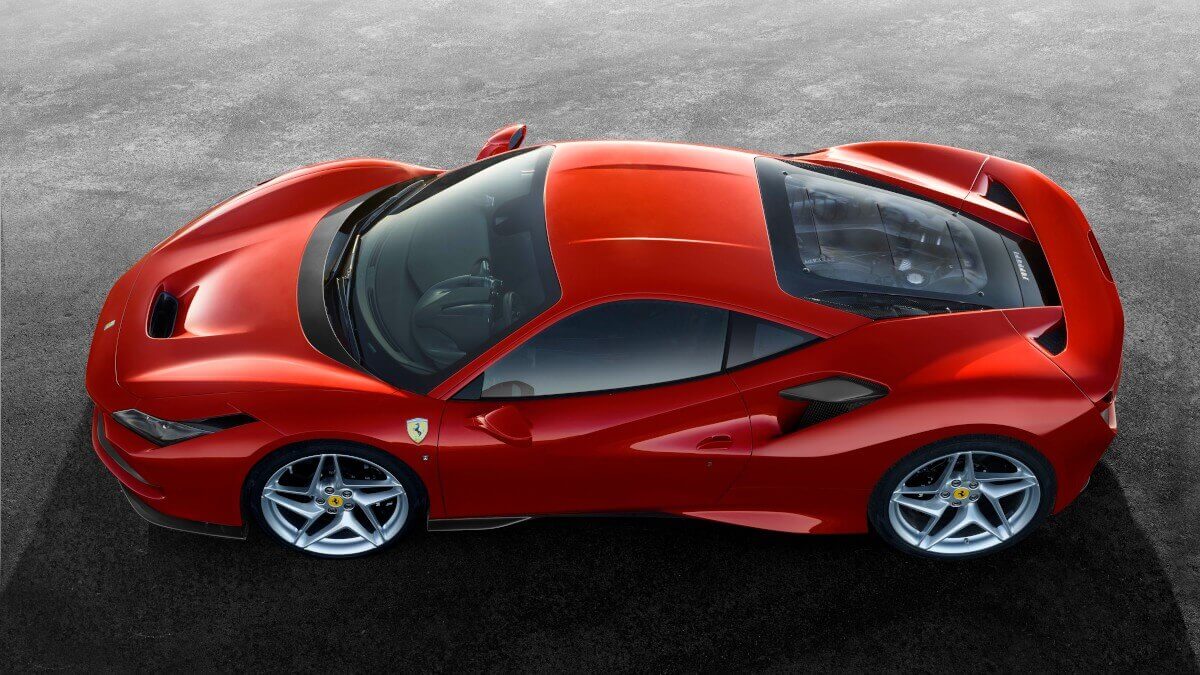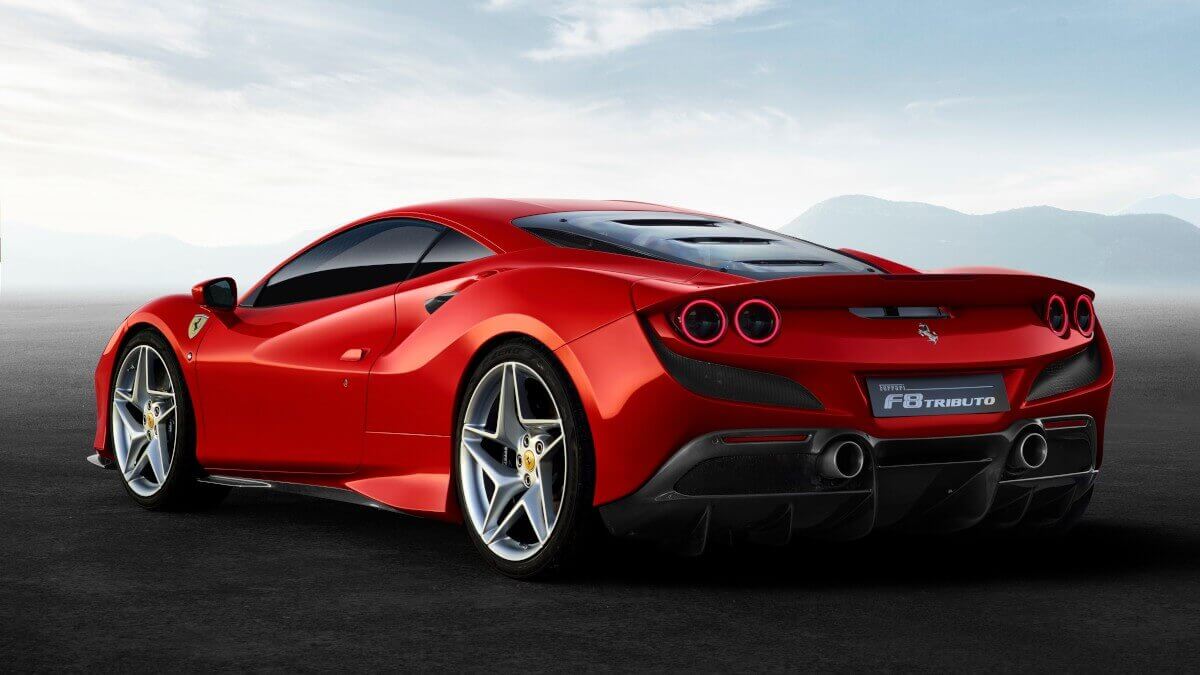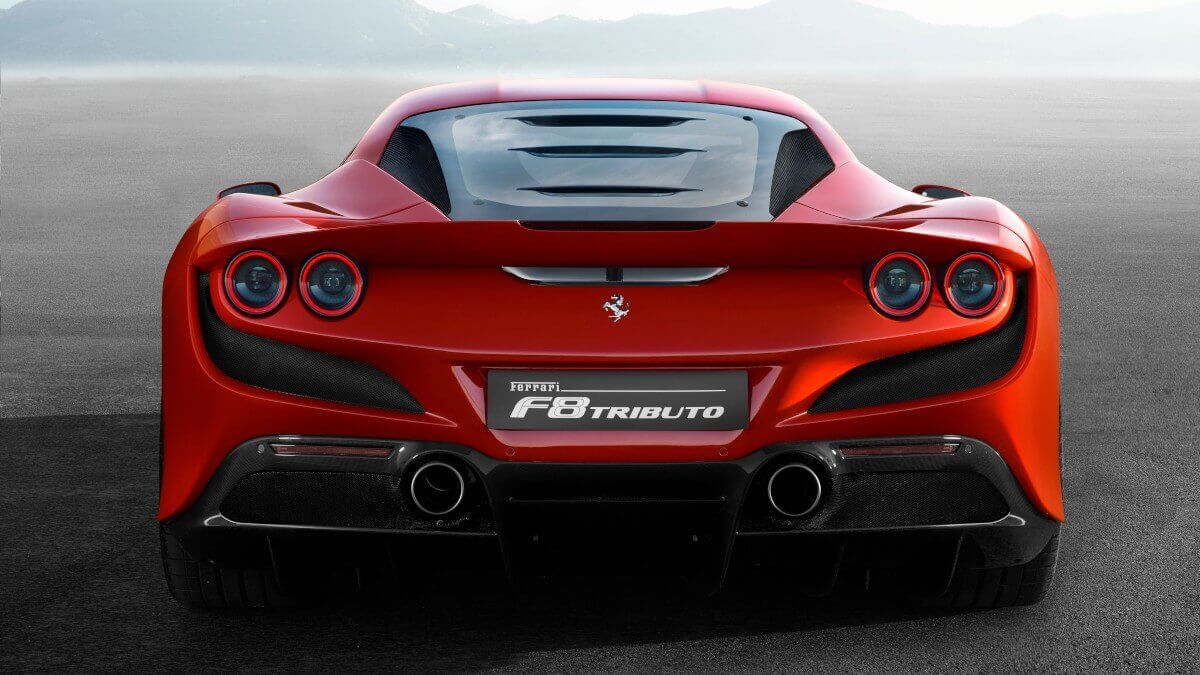 In contrast to the exterior design Ferrari renounces on design quotes from the past in the interior of the F8 Tributo, but lifts the clear and sporty design of the 488 with a few new features to another level. A new, smaller steering wheel, which as usual with Ferrari includes the most important controls, pleases the driver with an even more manageable driving impression. The look at the instruments is familiar. Central, a large, color-coded tachometer, flanked by two screens that greet the owner with the Cavallino Rampante and the Ferrari lettering. The design of the leather-covered dashboard is factually modern and looks high-quality, also by the color choice of the first photo vehicle in black with red stitchings and a red central stripe on the seats. New in the F8 compared to its predecessor, but known from 812 and GTC4Lusso, is the additional display in front of the passenger, which can show driving data such as the current speed, but can also be switched off, for example when the wife is co-driving.

Ferrari wouldn't introduce a new model without technical highlights accompanying the premiere. This is also true with the F8 Tributo. The well-known V8 biturbo engine from the 488, three consecutive times awarded with the 'Engine of the Year' award and also with the 'best engine of last two decades' in 2018, produces 720 hp from 3,902 cubic centimeters, that's 50 hp more than in the predecessor. With a specific output of 185 hp per liter, this engine is no less than the most powerful eight-cylinder in the history of Ferrari – competition cars put aside. It's no wonder that the resulting performance is more than impressive. After 2.9 seconds, the F8 already reaches 62 mph, just another 4.9 seconds later it is twice as fast and the tunnel only ends at about 340 kph (211 mph). Impressive driving performance is one thing, driving behavior and safety are even more important. For the F8 Tributo Ferrari has revised the assistance systems. Thus, the stability system 'Ferrari Dynamic Enhancer Plus' (FDE+) together with the revised 'Side Slip Angle Control' makes driving at the limit more intuitive, controllable and predictable and thus also for a larger number of drivers experienceable.

Overall, one can attest to Ferrari, that they set the bar in this segment again to another level. However, Ferrari still wraps dates and prices in distinguished silence and didn't mention anything about them in the press release.

Images: Ferrari