Lifestyle
DBR9 – The Definitive History
In 2004 Aston Martin created the DBR9 for the GT1 regulations of the FIA GT series. In total, one prototype and 19 racing cars were created, which were used in various series until 2011. A comprehensive book about everything that has to do with the DBR9 was already published in autumn 2012. Several copies are still available. Perhaps a nice Christmas present for some car lovers?
In-depth technical insights
If you think that the authors have presented the Aston Martin DBR9 on just a few pages, briefly described some racing events and rounded it all off with meaningless pictures, you might be disappointed. With 'DBR9 – The Definitive History', Thomas A. Gruber and Christoph Mäder have delivered a book that absolutely lives up to its title. It all begins with the history of the racing car's origins, which naturally includes a closer look at the DB9 road car. This is followed by chapters on technical details such as the V12 engine, the sequential racing gearbox or the suspension.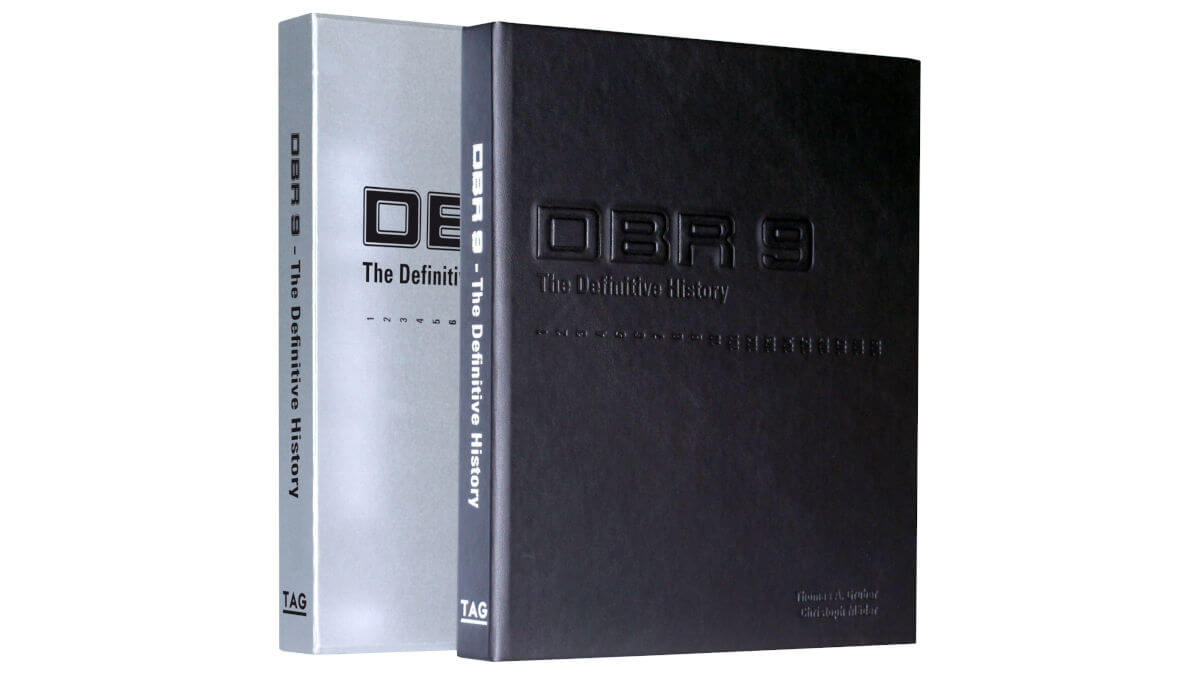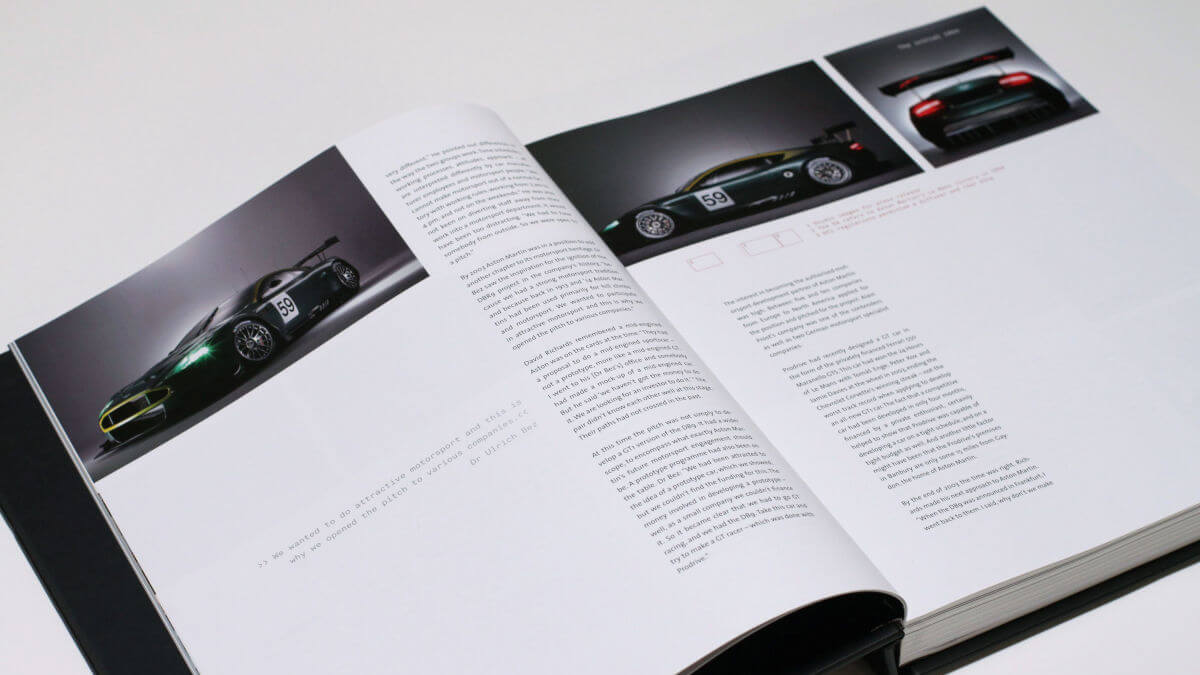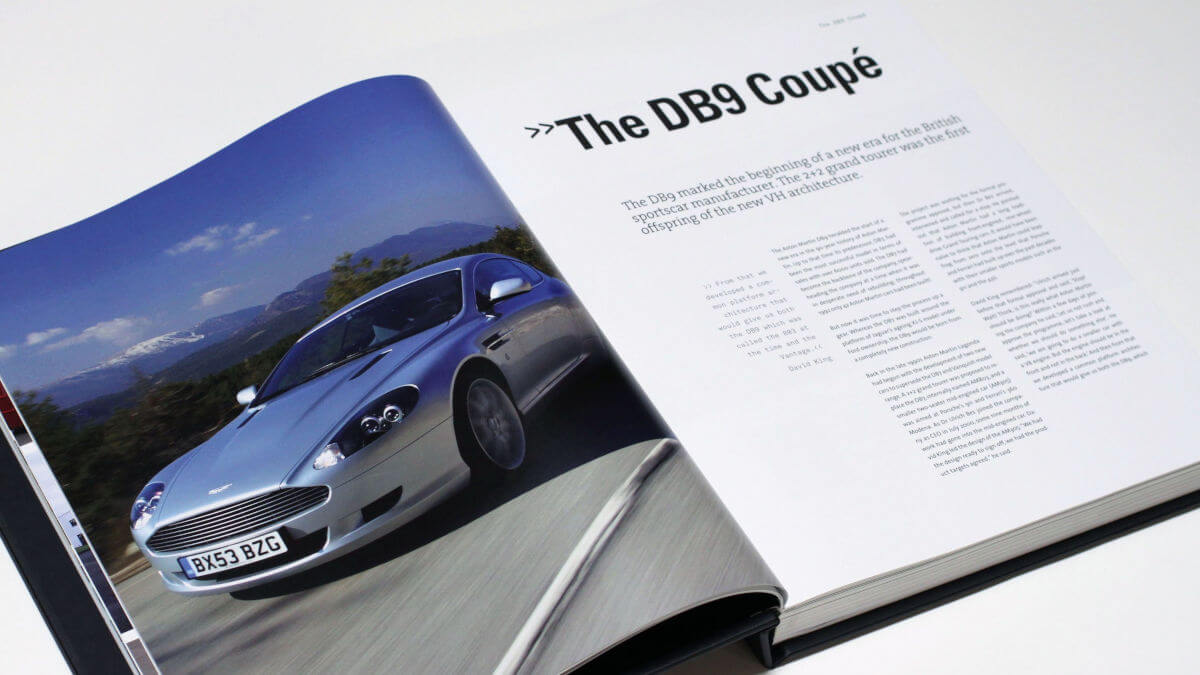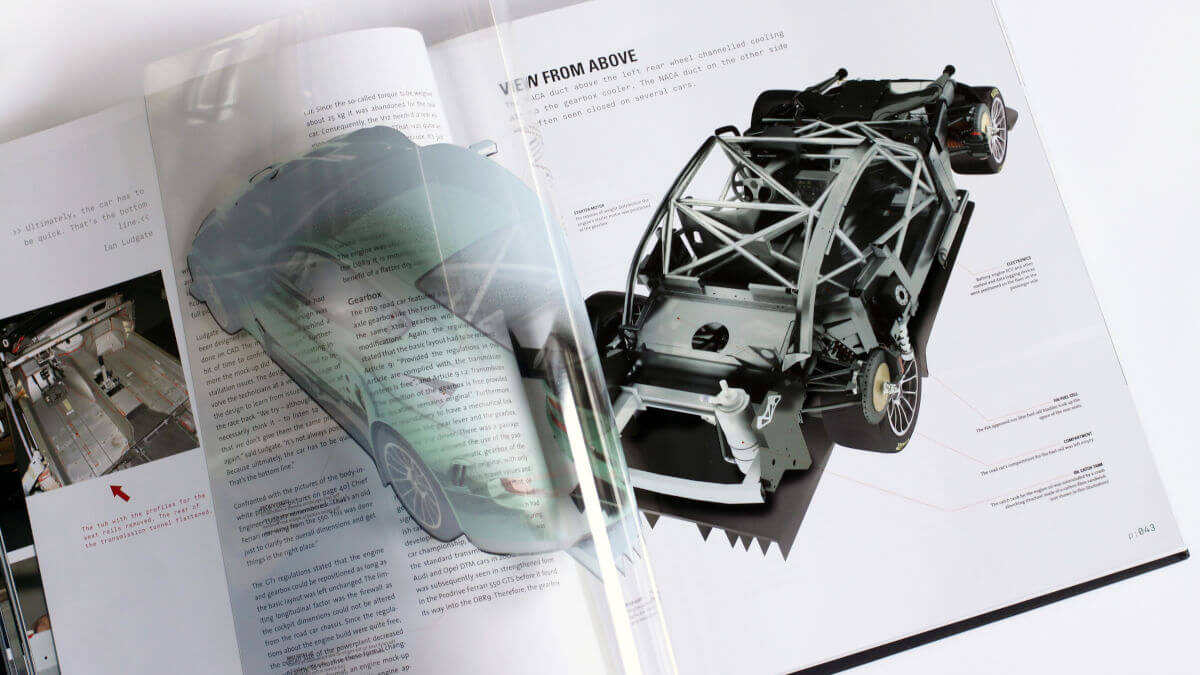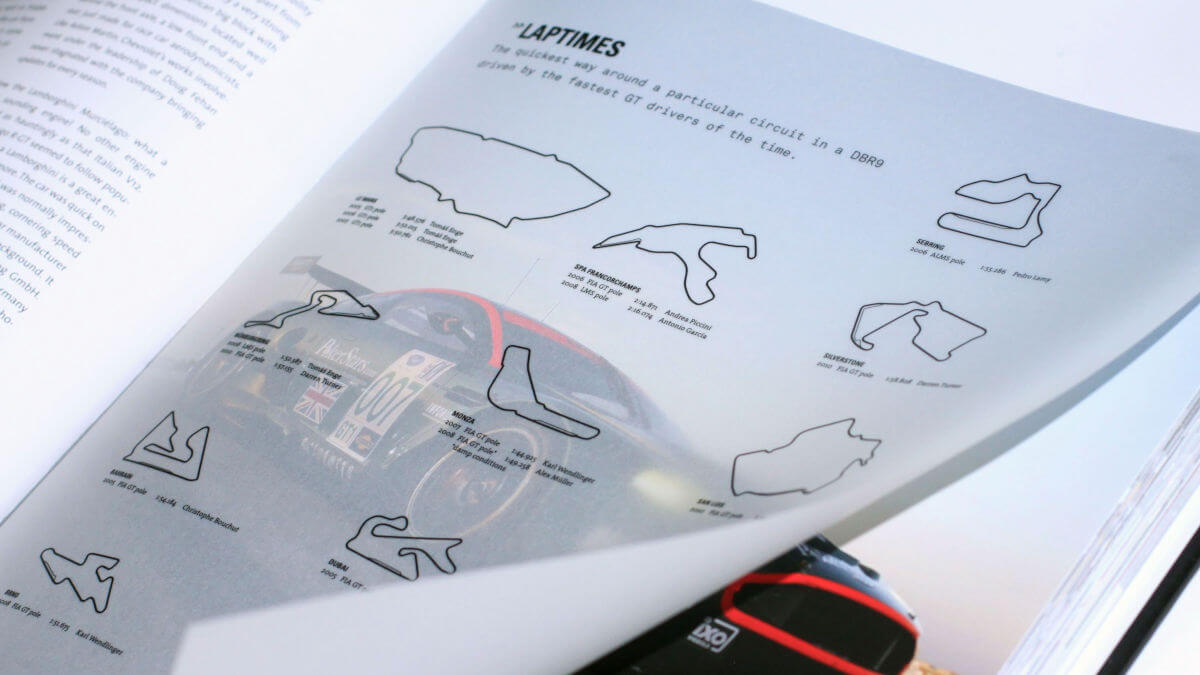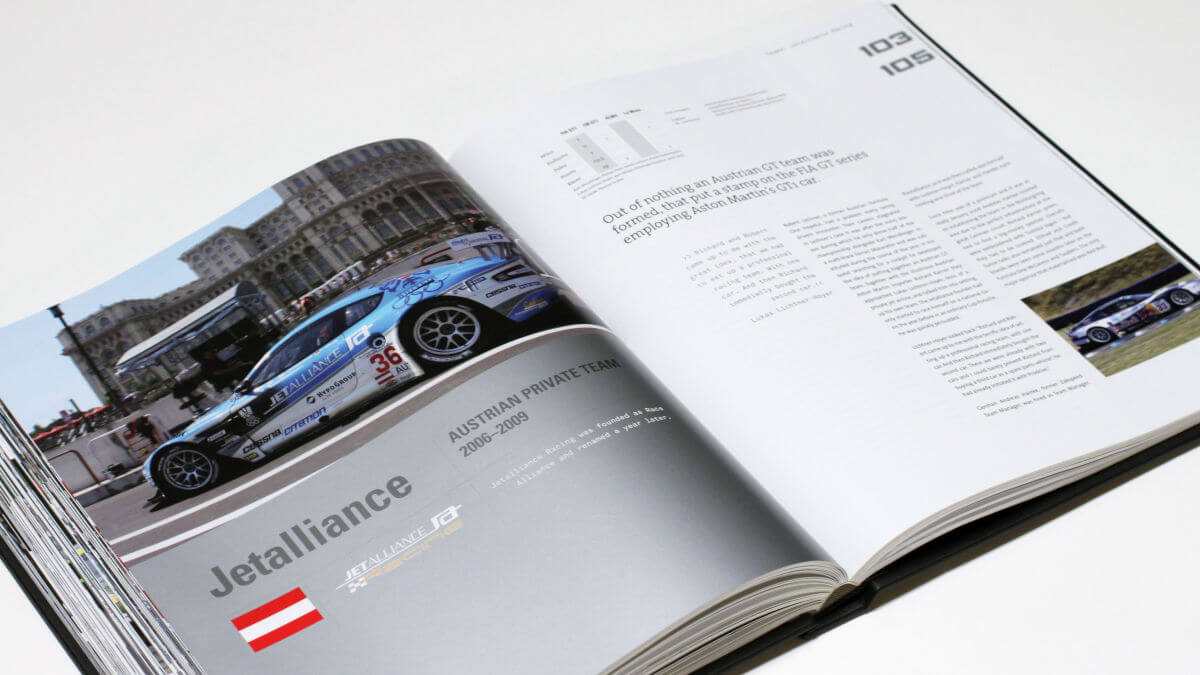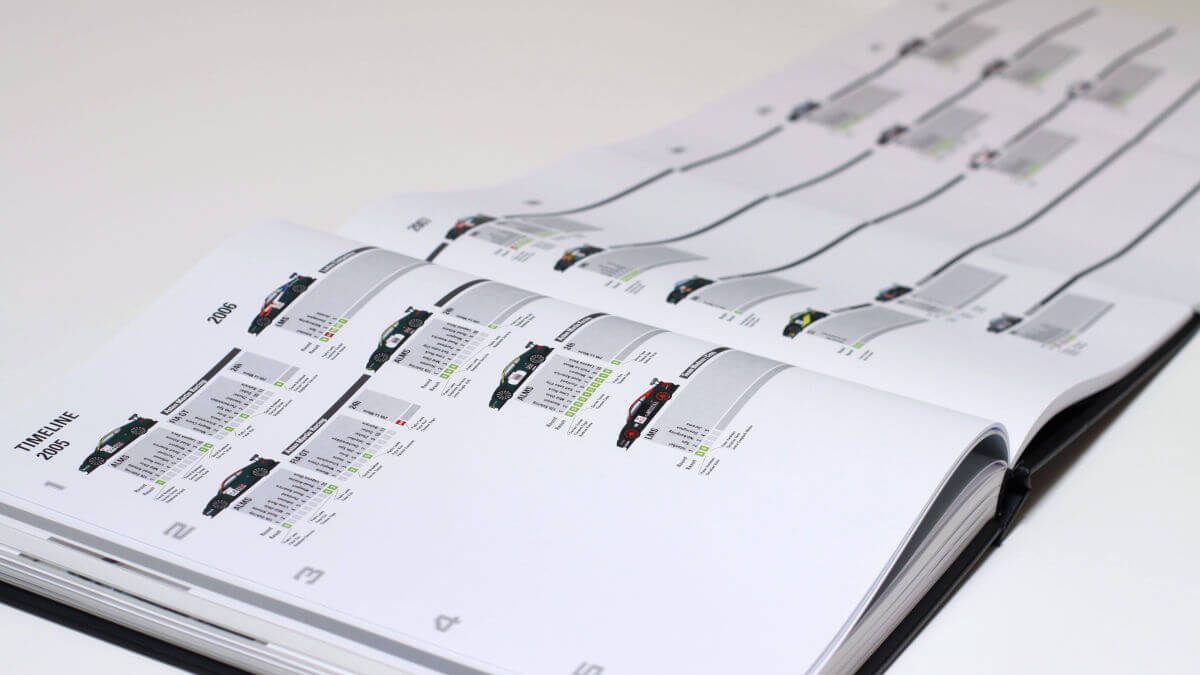 These technical chapters are not only lovingly described in great detail, but also illustrated. In some places for better clarity, partially transparent foil pages go deeper and deeper into the respective matter. Once all the components of the car are assembled in the book, the authors turn their attention to the individual racing teams that over the years have used one or even several DBR9s in various racing series worldwide. Only in Australia and at the South Pole has the car never started in races. The book ends with fold-out tables that list the exact racing history for each of the 19 chassis built.
Limited to 2,700 copies
This book is warmly recommended to racing car fans, technology freaks and enthusiasts of the Aston Martin brand. It shows a great love of technology and detail of the two authors, who dissect a car of the legendary GT1 category down to its last nuts and bolts – without being boring to the reader. 'DBR9 – The Definitive History' is published by TAG Motorbooks and limited to 2,700 numbered copies. A noble slipcase is included in the delivery. For the price of 195 €, there is actually only one small point of defiance for some buyers: There is no German translation available.

Images: TAG Motorbooks