Automotive
Bugatti Chiron Sport Les Légendes du Ciel
Bugatti presents a new limited special edition based on the Chiron Sport. The Les Légendes du Ciel (translated: Legends of the Sky) is a special tribute to racing drivers who were also a flying breed. Especially in the early days of motorsports, there were various overlaps in these two areas. The factory racers Robert Benoist, Albert Divo and Bartolomeo 'Meo' Constantini were previously pilots of the French Air Force. Roland Garros, a French flying legend, privately drove a Bugatti Type 18. In keeping with this, the company's founder Ettore Bugatti also constructed aircraft engines from 1915 onwards and even a complete airplane in 1937. With this he wanted to break speed records, which was permanently prevented by the outbreak of World War 2.
Special color and special horseshoe grille
Only 20 copies of the exclusive special edition model of the Chiron Sport are produced. They will receive a special matte finish in the color 'Gris Serpent', which is reminiscent to the outer skin of aircraft from the 1920s. From the horseshoe grill to the front hood, the roof and the extending rear wing, a broad stripe of glossy white runs across the entire body. On the front fenders is the special 'Les Légendes du Ciel' logo and at the front end of the bare carbon sills the French tricolore. The engine cover is also in carbon fiber with white lettering. The specially designed grilles are made of laser-cut and deep-drawn aluminium elements, which are optically based on the shape of the quilting seams on the seats. It is intended to remind of airplanes flying next to each other in formation during an air show.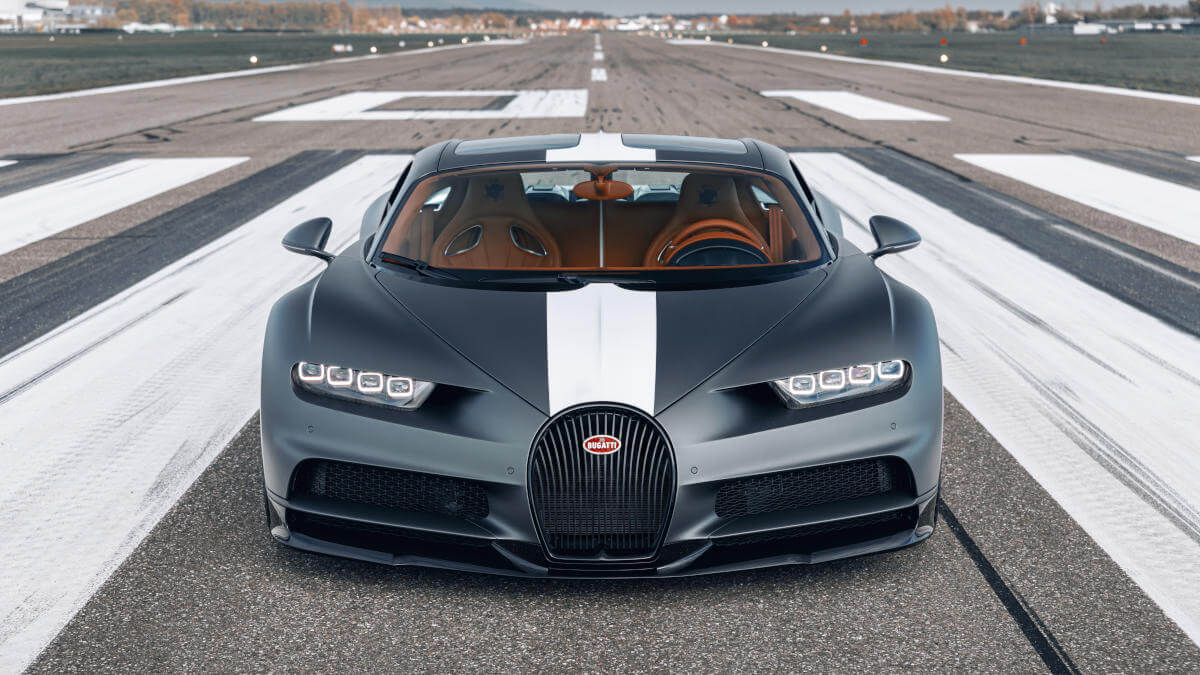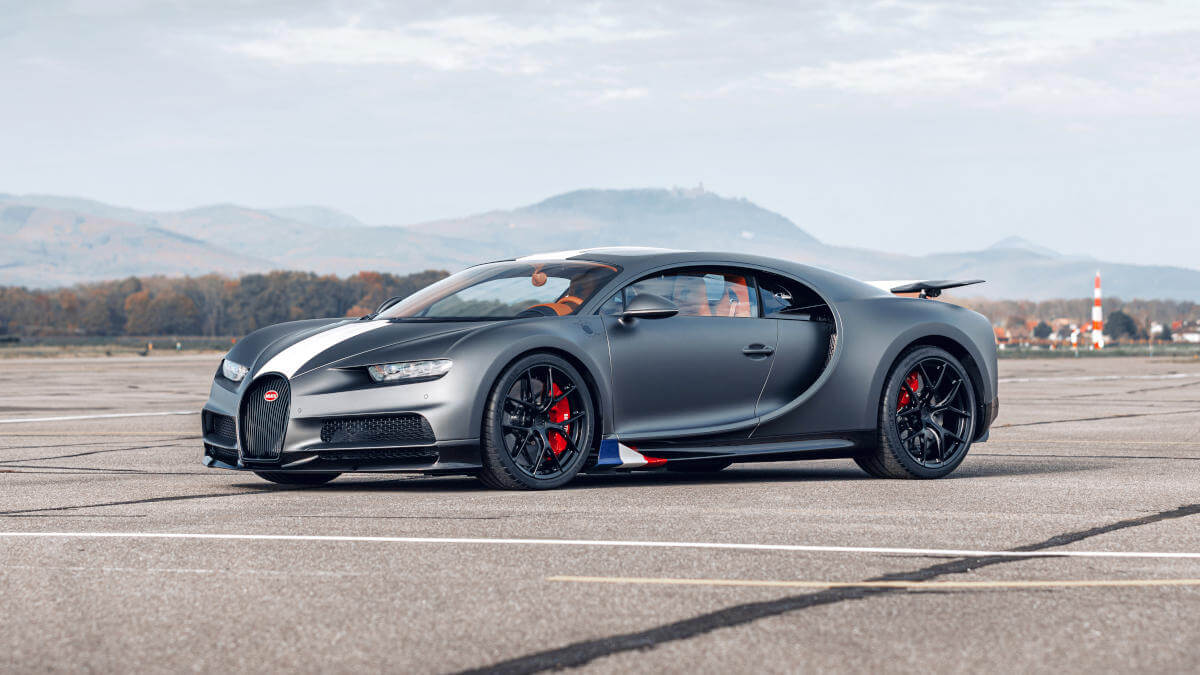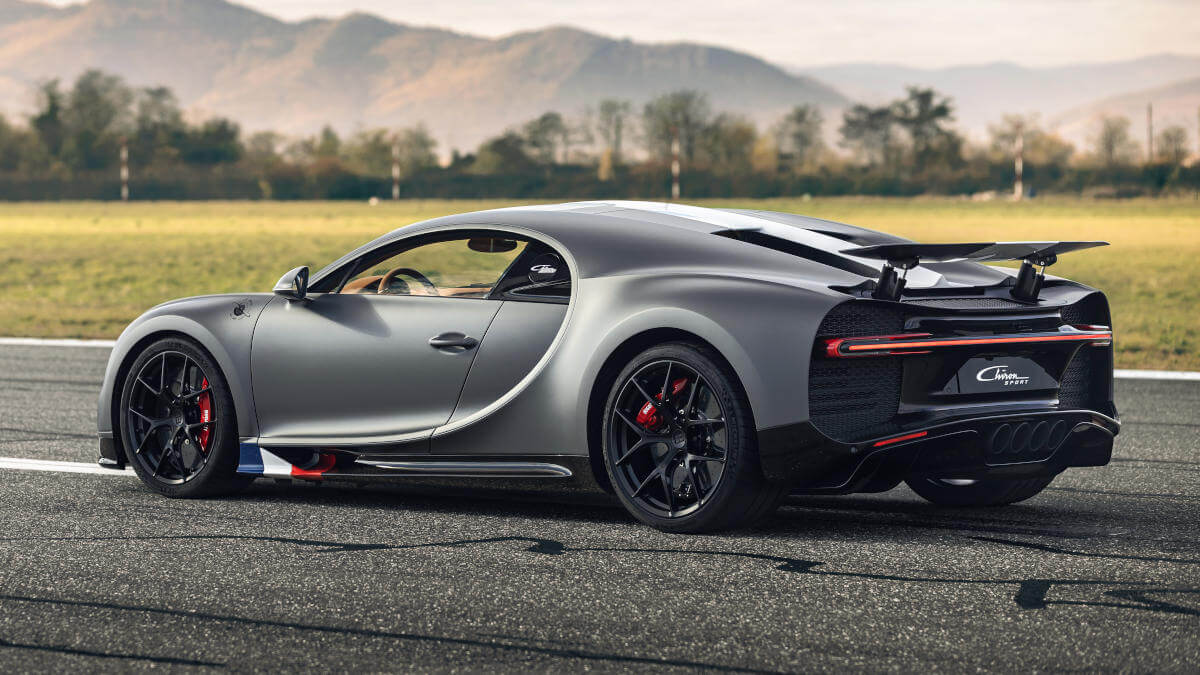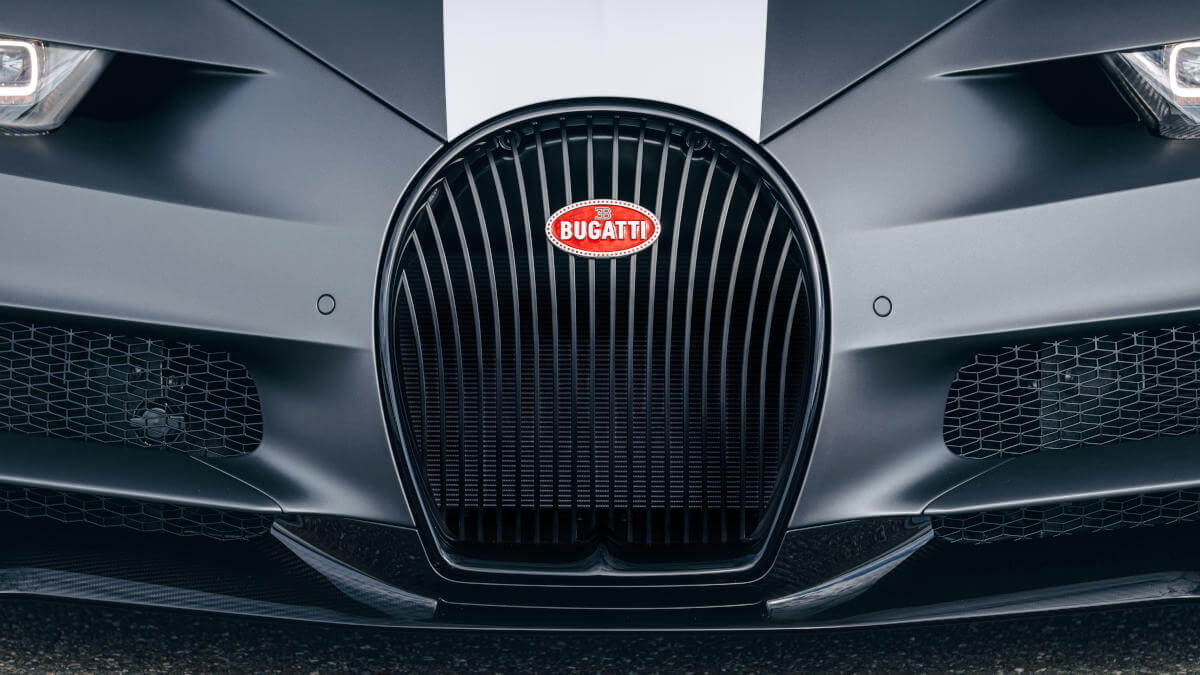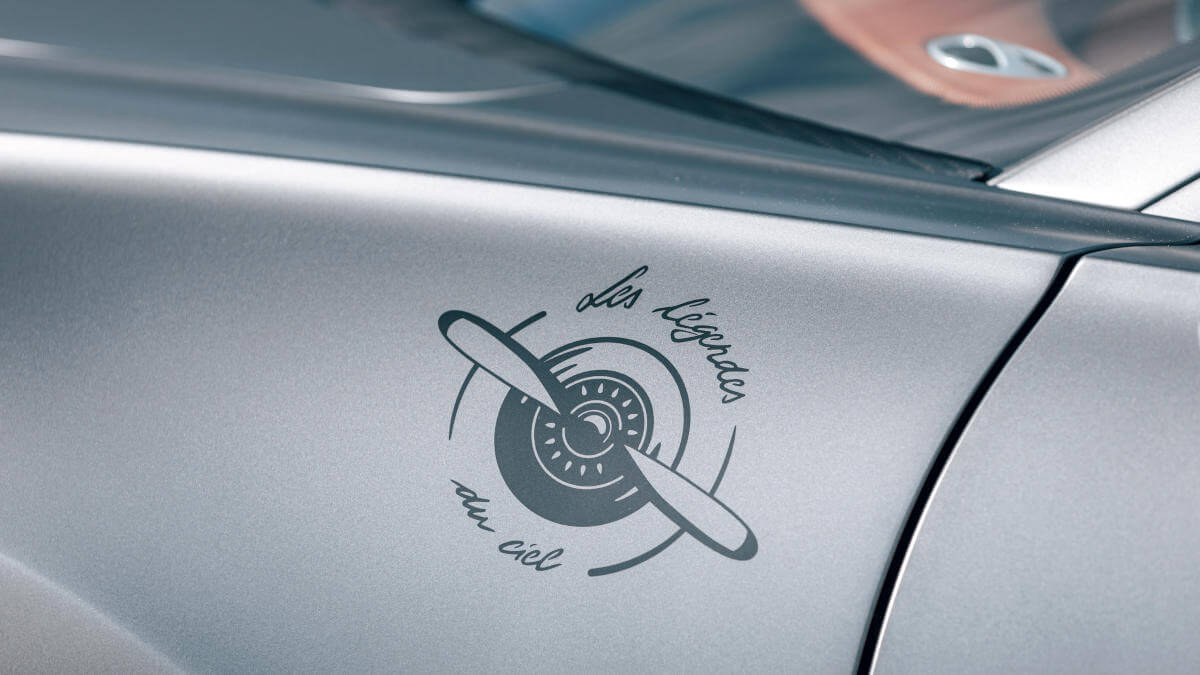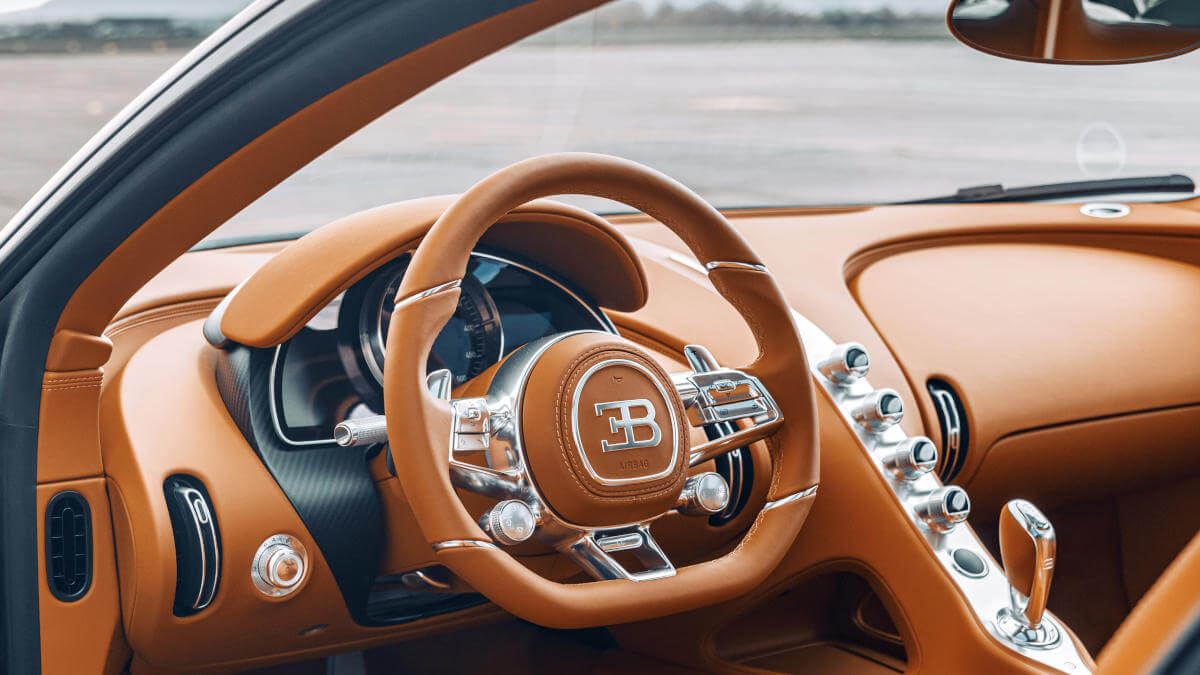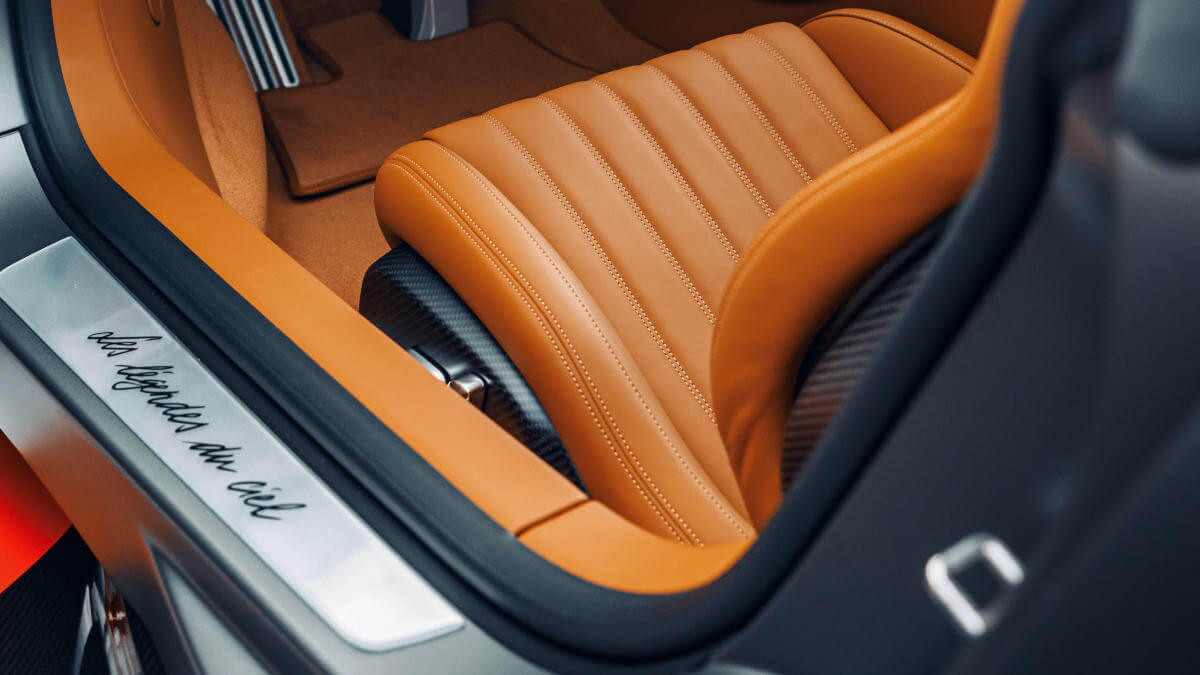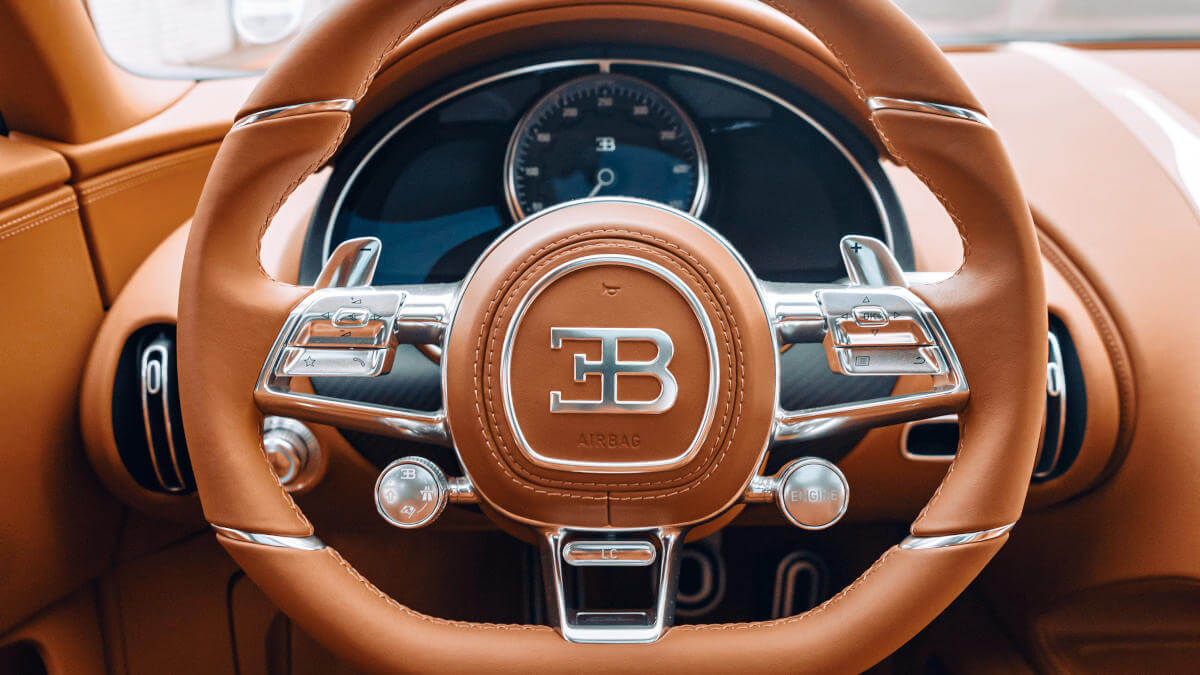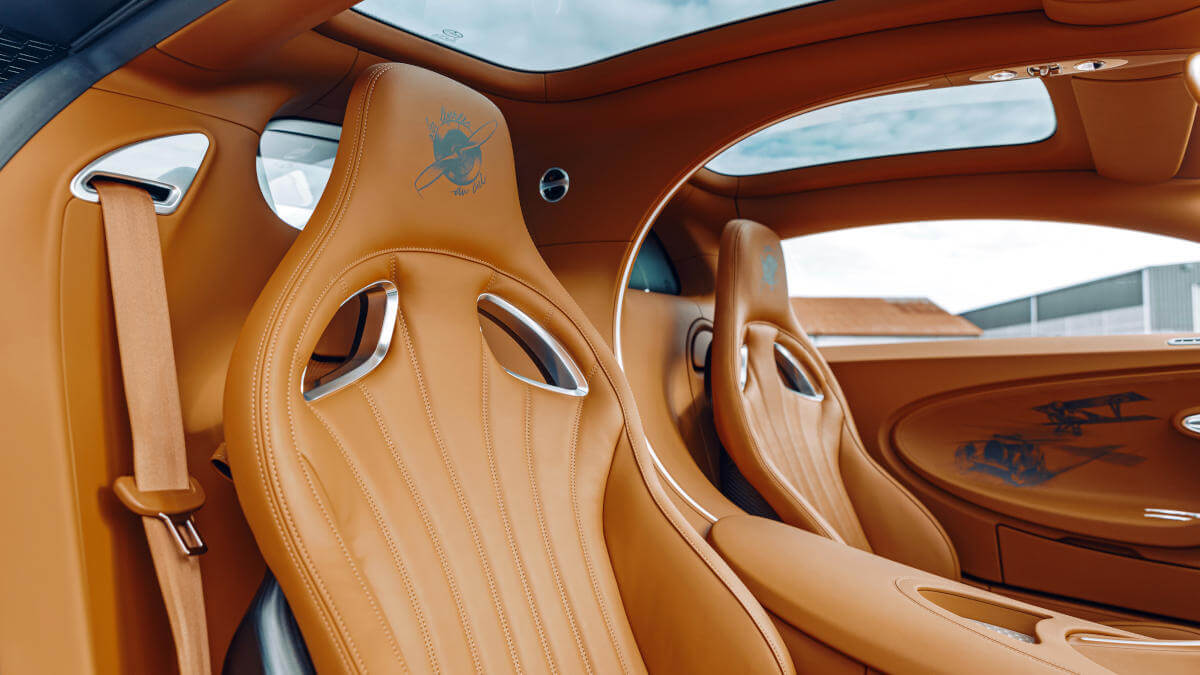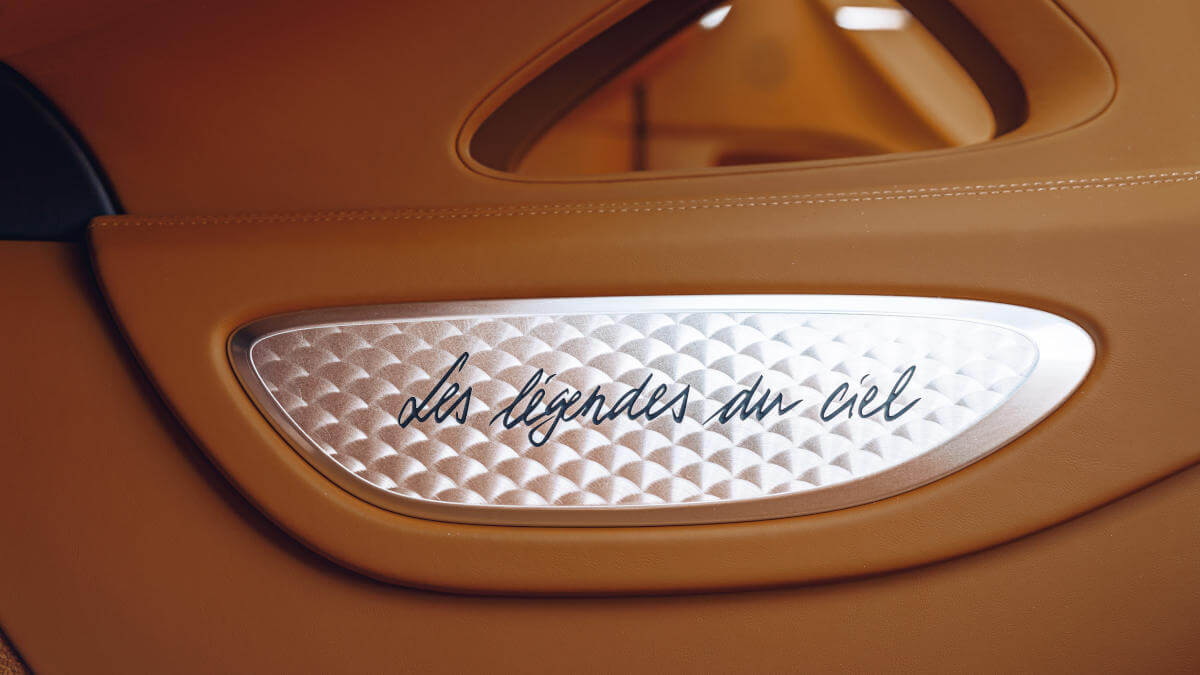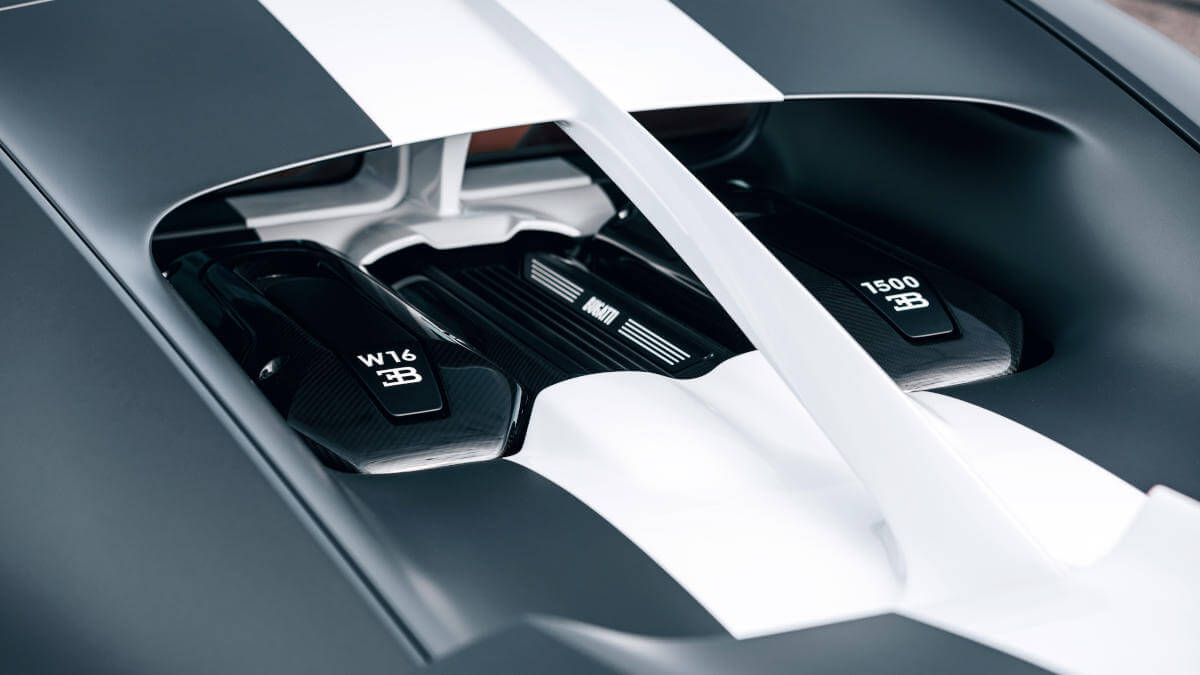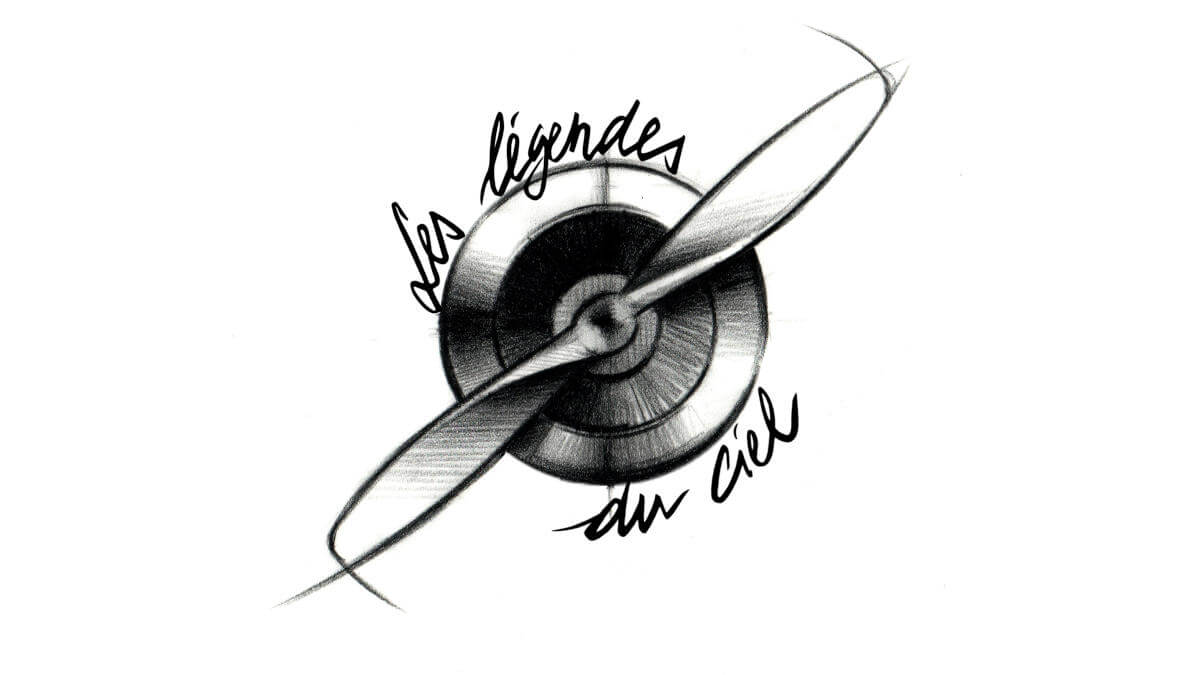 When the doors are opened, special lights project the edition logo onto the asphalt. The matching lettering can also be found on the brushed aluminium door sills. Bugatti uses leather in the color 'Gaucho' on the seats, dashboard, door panels and steering wheel. Aluminium elements are used as a matching accent. In the footwell, there is an aluminium badge with the special model name on both the driver and passenger sides. Another plaque is found on the transmission tunnel and provides information about the rarity of the Les Légendes du Ciel. Comfort seats and the two-part glass roof called 'Sky View' are optionally available.
Painted artwork on leather door panels
However, the most special feature of the Chiron Les Légendes du Ciel are the door panels. On the light brown leather, Bugatti designers draw racing scenes by hand between a Bugatti Type 13 and a Nieuport 17. The latter is a French biplane built from 1916 onwards. Its 9-cylinder radial engine with 130 hp made it reliable, agile and fast. In contrast, the Bugatti Chiron Sport Les Légendes du Ciel now has 1,500 hp from 16 cylinders. The special edition model will go into production at the end of the year and costs from 2,880,000 € plus tax.

Images: Bugatti