Automotive
Bugatti Chiron Sport
Above the normal Chiron Bugatti will offer the new Chiron Sport. Next to an 18 kilograms diet it also gets a sportier chassis configuration.
Since a little over a year in Molsheim, France, the production of the Bugatti Chiron runs. All together only 500 pieces of this super sports car will be built. Into this series counts the all new Chiron Sport that debuted at Geneva Motorshow this year.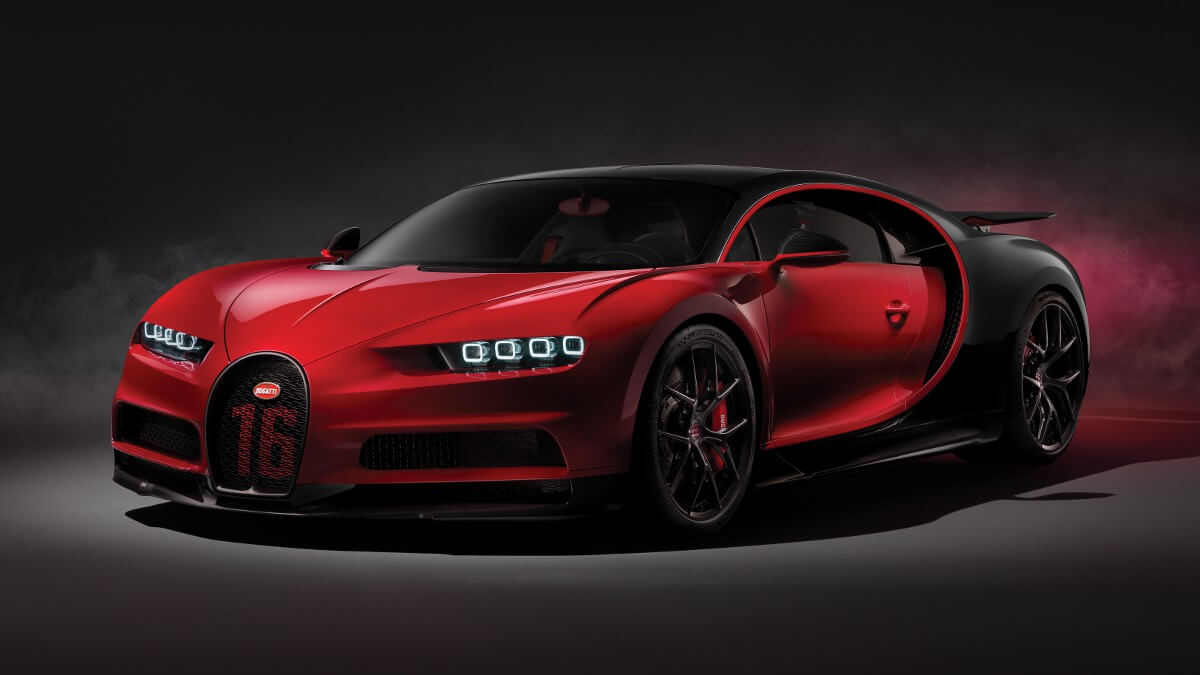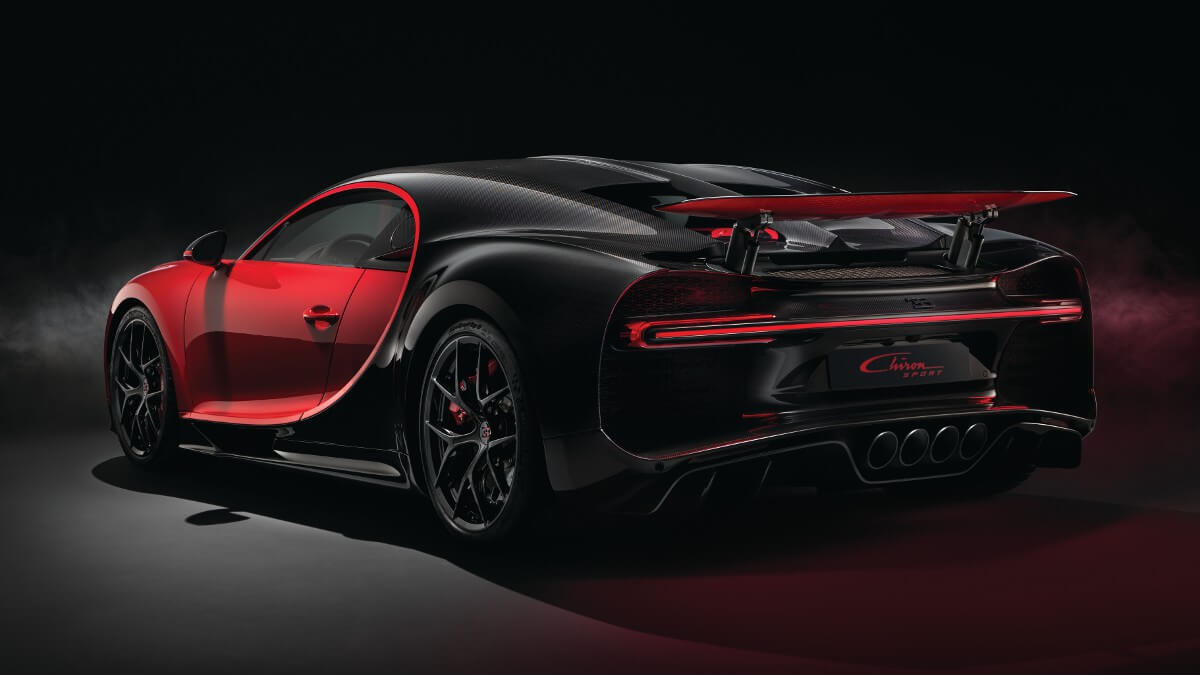 While the predecessor Veyron got a more powerful interpretation as the Veyron Supersport the Chiron Sport only shows better dynamic abilities with same power output. Bugatti fits it with a dynamic Handling Pack including a ten percent stiffer chassis, more direct steering and Dynamic Torque Vectoring while also 18 kilograms of weight have been put out of the car. The new characteristics are only active in Handling mode.

The Chiron Sport aims strictly to customers who want to use their car in a sporty manner, even on racetracks. At the Handling Course of Nardò in southern Italy the Chiron Sport is five seconds faster than a normal Chiron.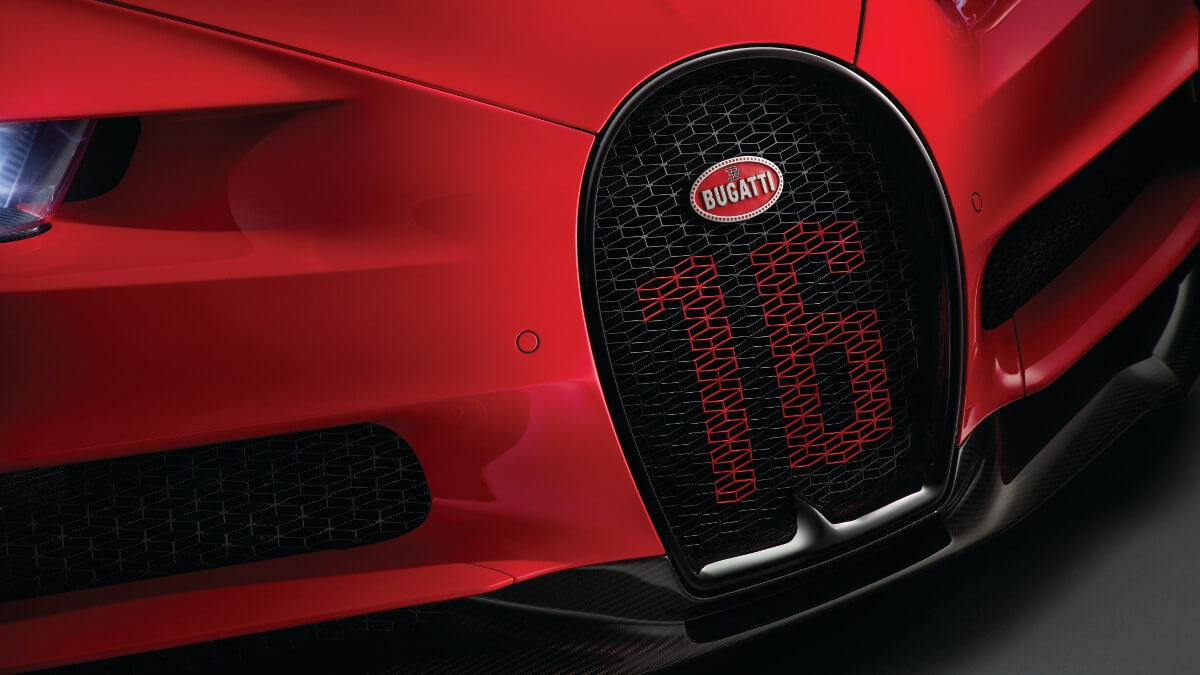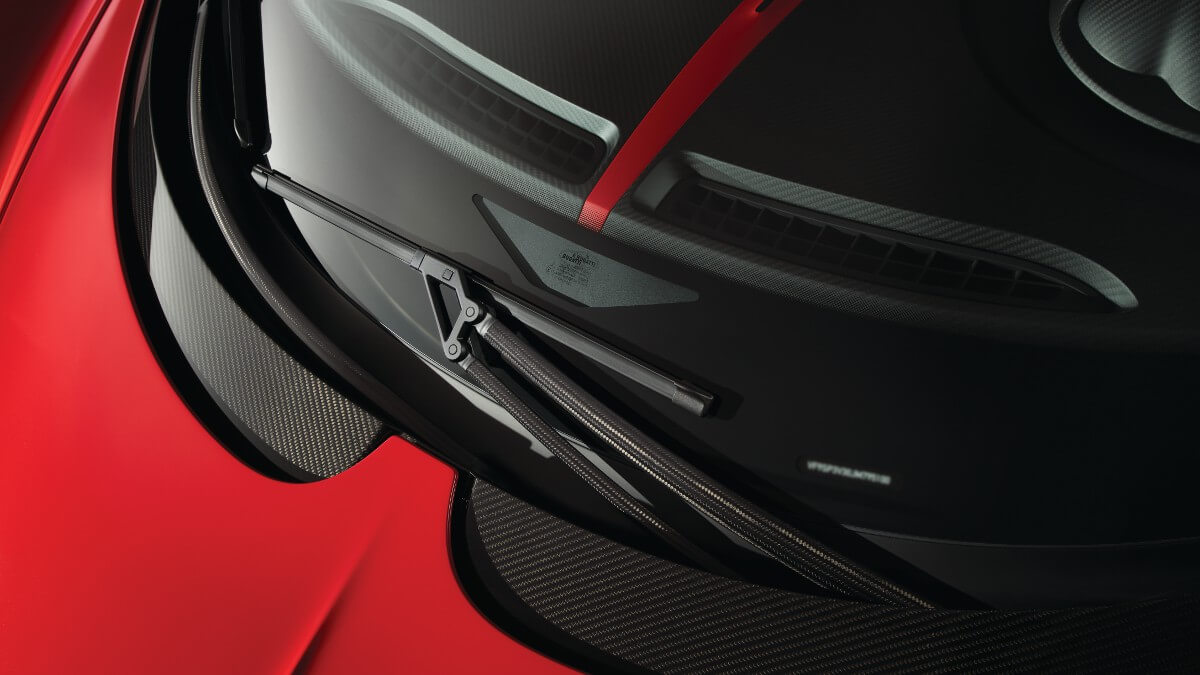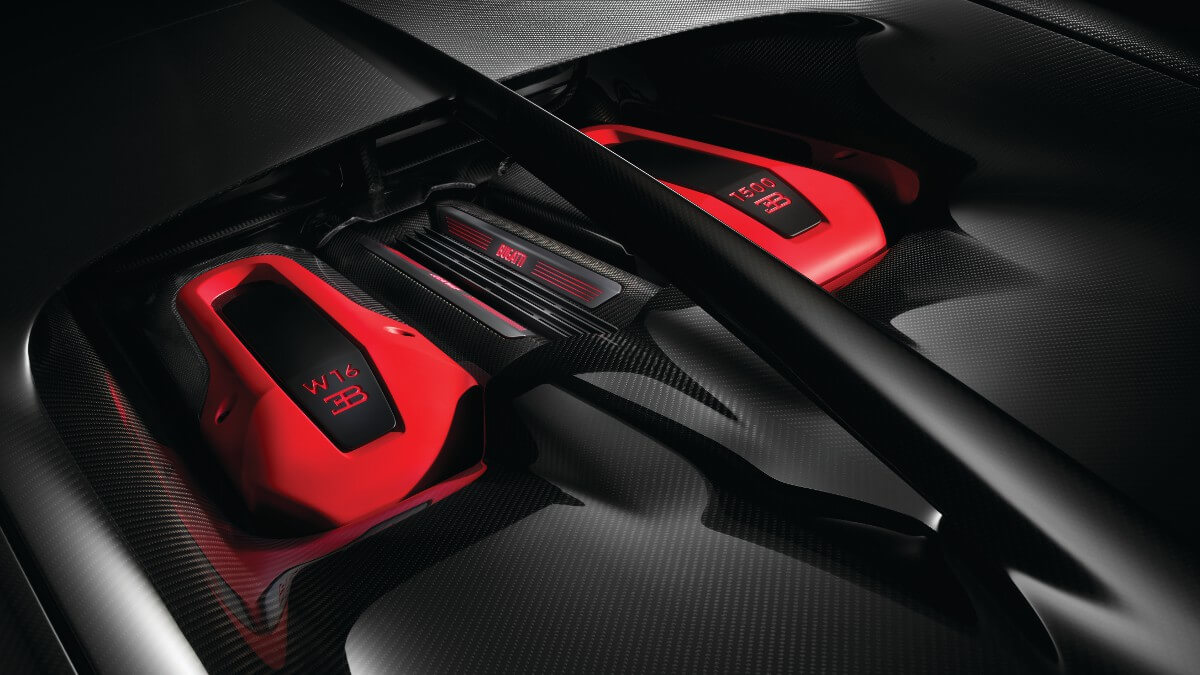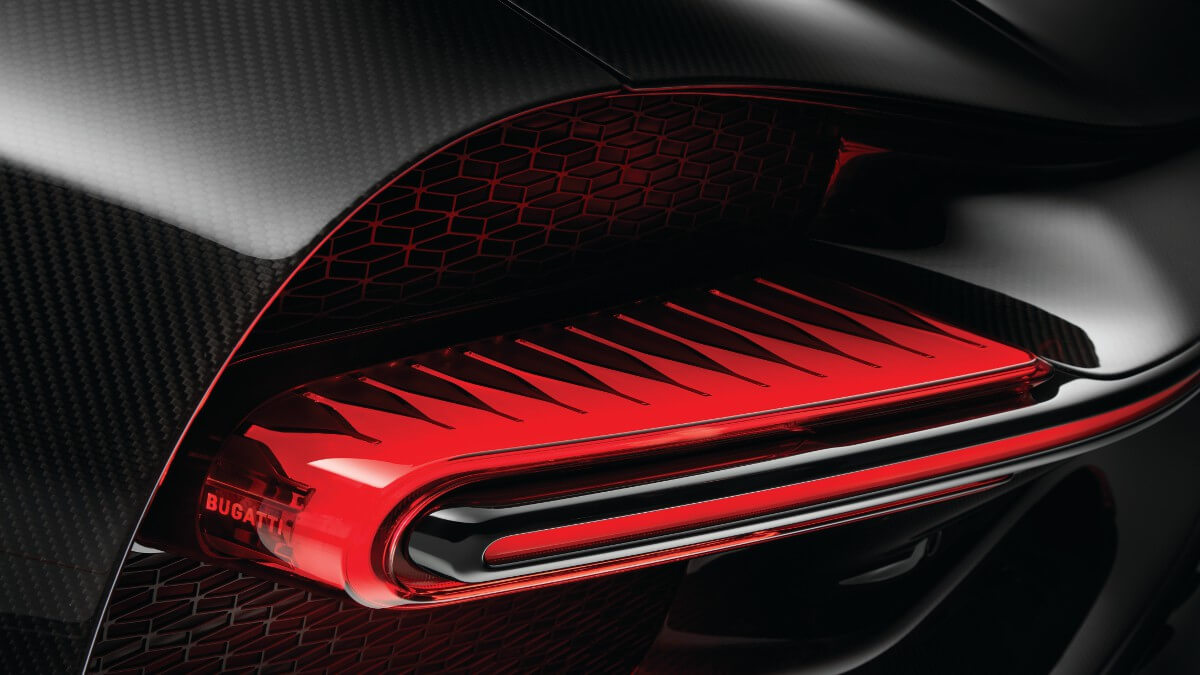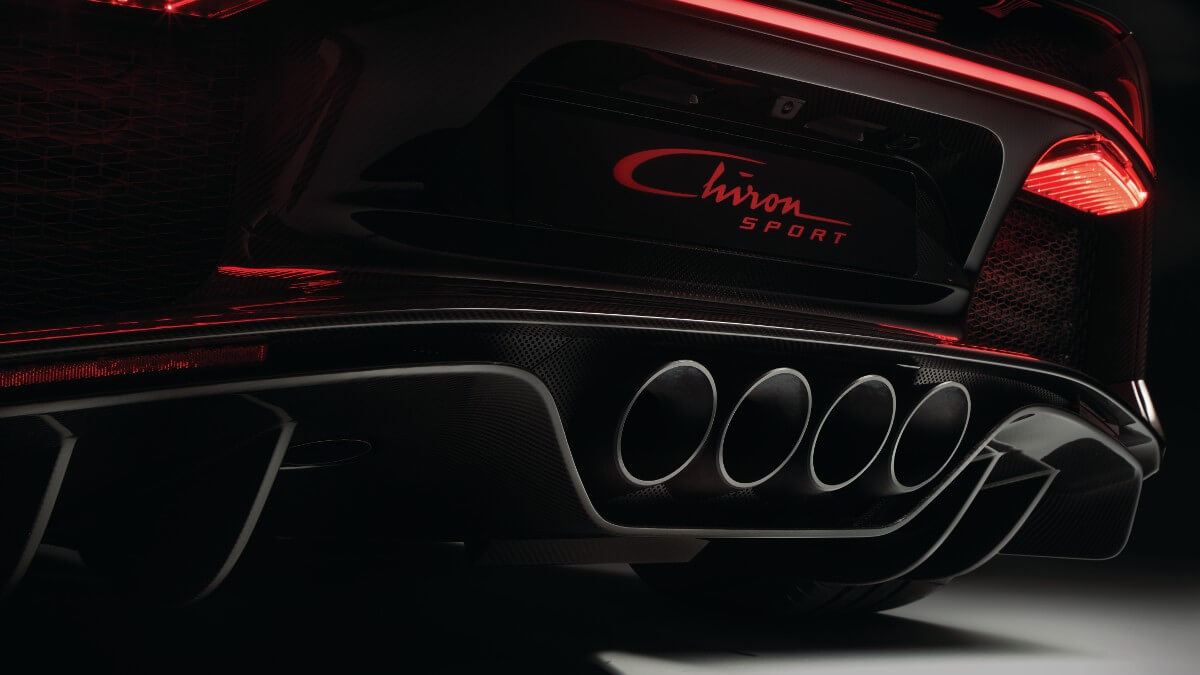 From the outside the new Chiron Sport is recognizable by its new alloy wheels in 'Course' design and a four pipes exhaust system. The 18 kilograms diet results from the lightweight wheels and new carbon parts. The supersports car gets a carbon stabilisator, a carbon deck for the intercooler and, for the first time at a series production car, whiperarms in carbonfibre. It also gets lighter glass for the rear window. Four new bicolor combinations for the bodywork are available next to the known ones. The rear part of the car features grey carbon while the front shows either 'Italian Red', 'French Racing Blue', 'Gun Powder' or 'Gris Rafale'. This second color is also used at the C-bar, the brake calipers and the EB logos at the wheels.

Black anodized buttons for engine start and the driving modes are as exclusive for the Chiron Sport as are the sill plates with 'Sport' writing and the inlays at the middle tunnel with 'Chiron Sport' logos. Black Alcantara, leather and bare carbon round off the interior, combined with color coded stitchings, seatbelts and inlays in the second exterior color. Also the rear side of the mirror is highlighted in this color.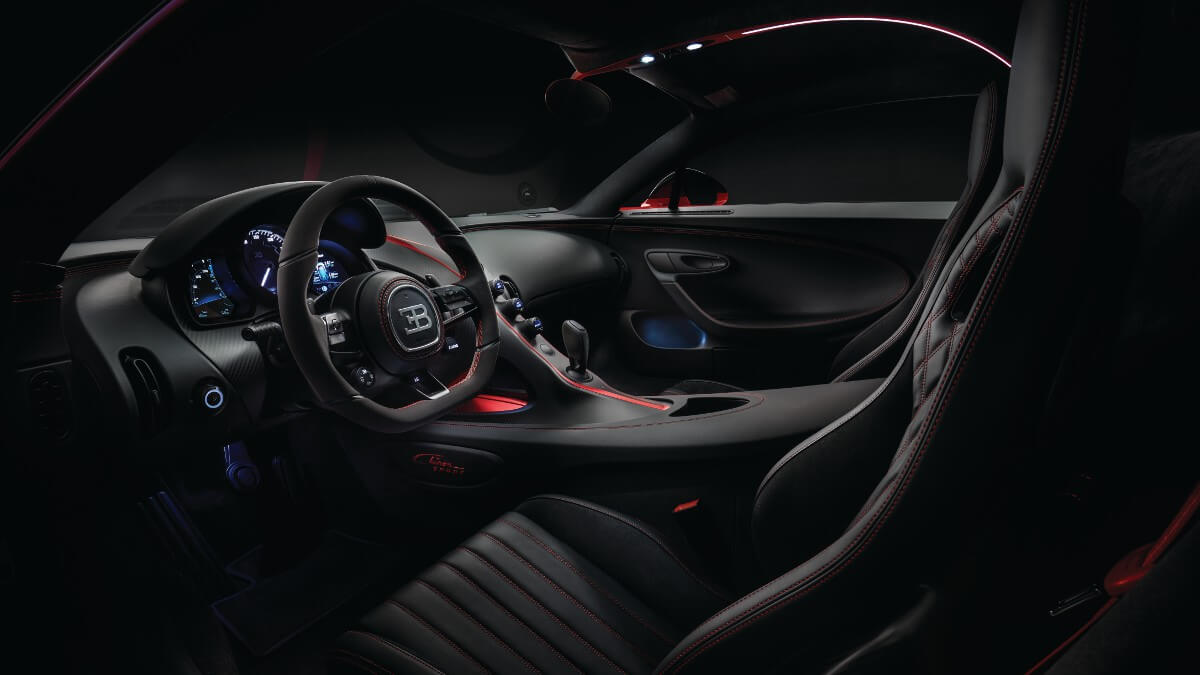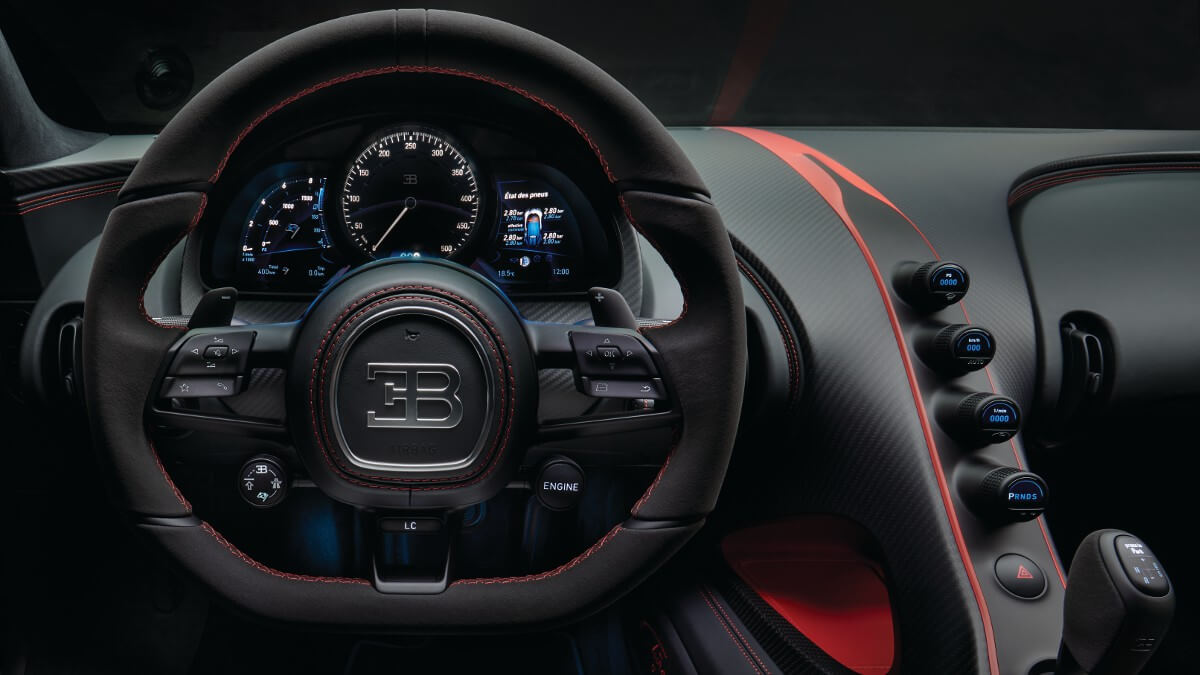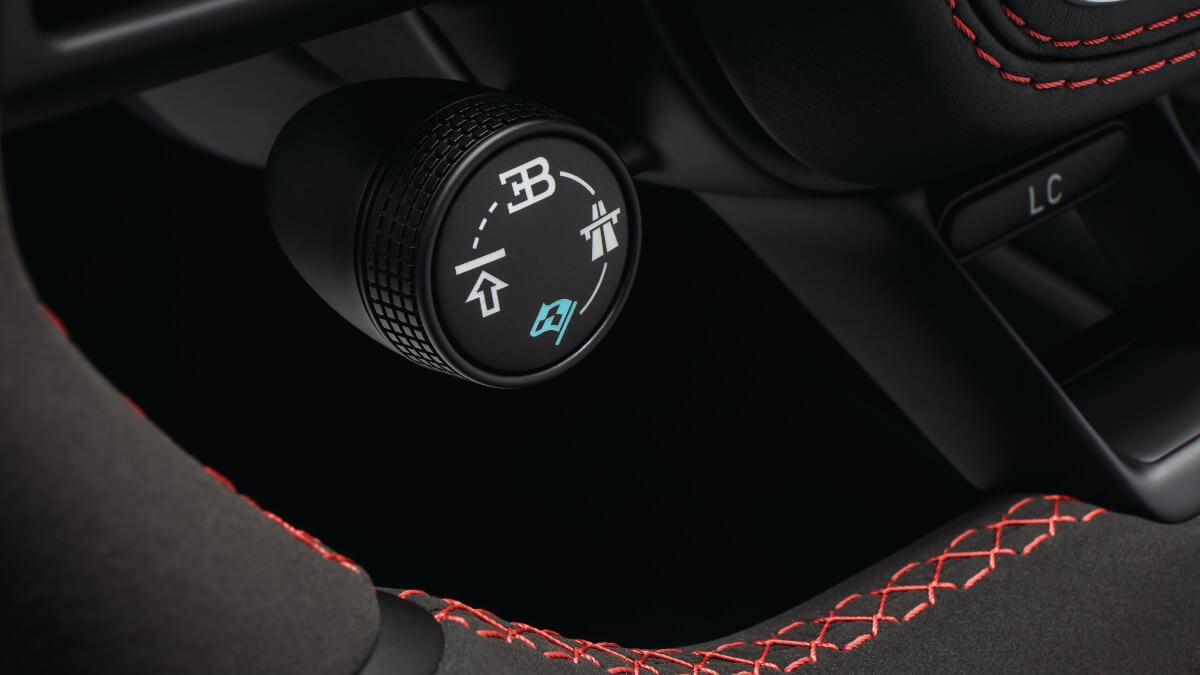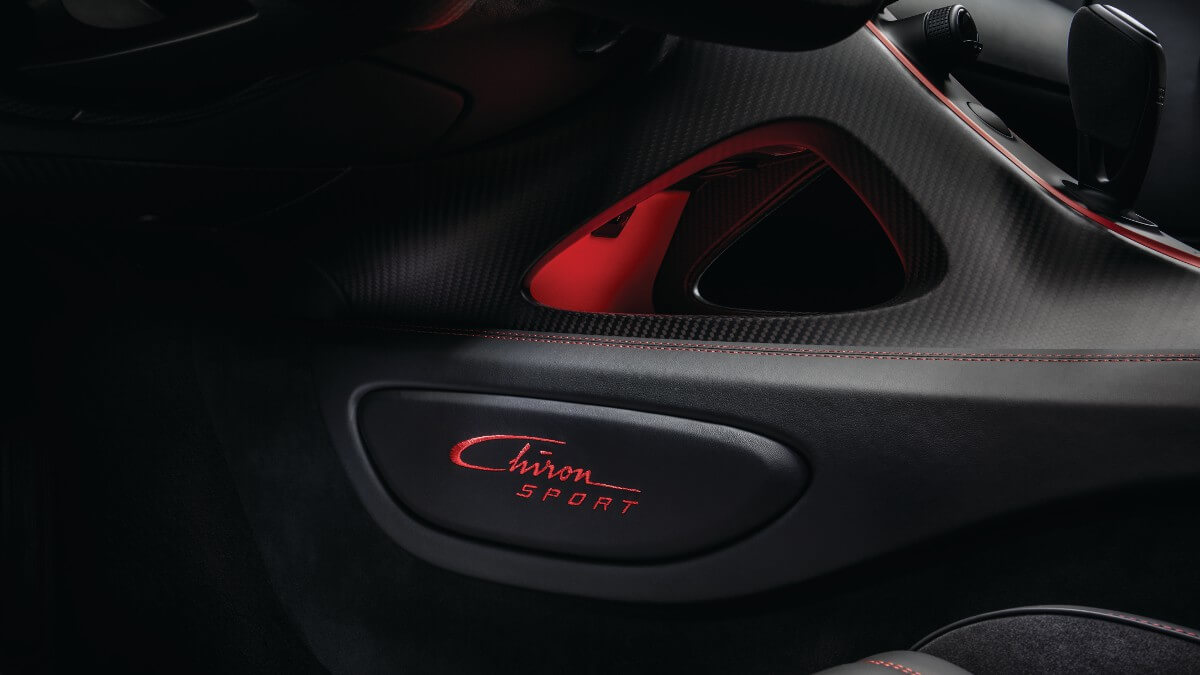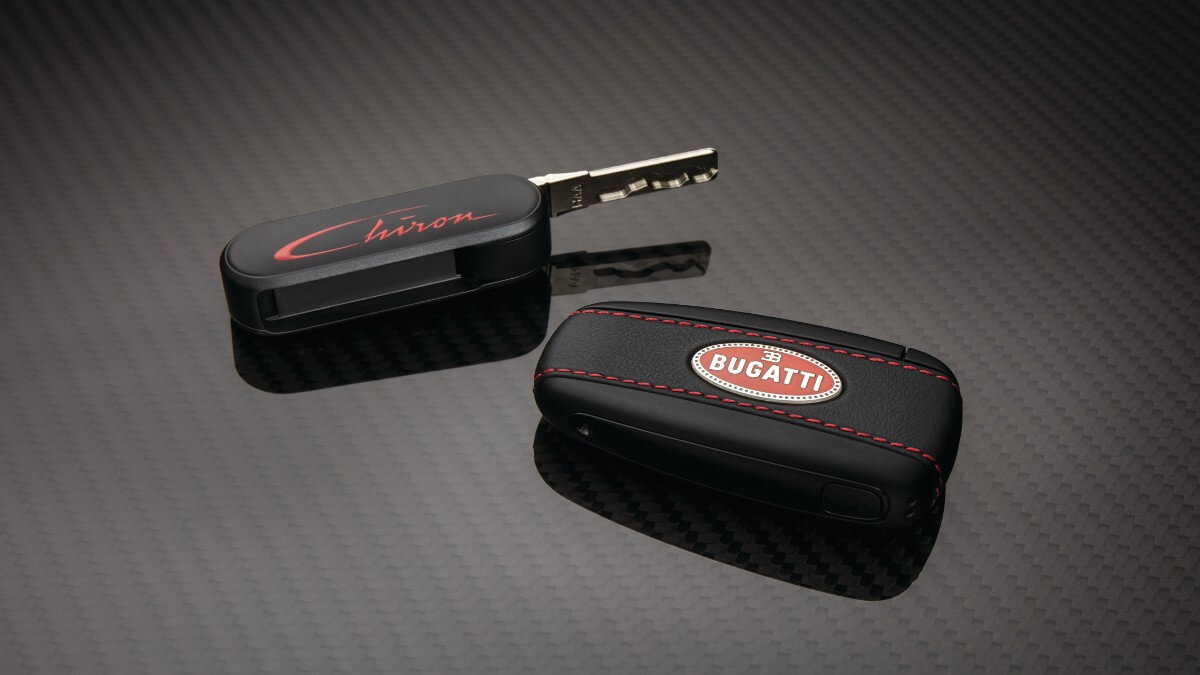 First examples of the Bugatti Chiron Sport will arrive at the dealerships at the end of this year. The pricelist starts at 2.65 million Euros without taxes. The showcar of Geneva Motorshow costs 2.98 million Euros plus taxes.

Images: Bugatti