Automotive
Bentley Continental GT Speed
Bentley is presenting the third model generation of the Continental GT Speed as the new top version. Models for the additional name already existed in the 1920s with the 3-Litre Speed. In today's world, this vehicle marks the pinnacle in terms of performance and travel comfort. The familiar W12 biturbo engine is once again at work under the hood. It produces 485 kW/659 hp and a maximum torque of 900 Nm from a displacement of six liters. This takes the car from a standstill to 60 mph in 3.5 seconds and, if necessary, up to a topspeed of 208 mph. The eight-speed dual-clutch transmission and permanent all-wheel drive are already familiar to brand fans from the normal Continental GT.
Further developed chassis
New, however, is all-wheel steering and an electronic rear axle differential. Both act differently depending on the driving mode selected by the driver ('Bentley', 'Comfort' or 'Sport'). These also influence the traction control and active suspension. This consists of a three-chamber air suspension, adaptive damping and Bentley Dynamic Ride, a 48-volt system with active stabilizers. They are made stiffer or less stiff by electric motors within milliseconds to eliminate body lean. Within 0.3 seconds, up to 1,300 Nm of force are available. Behind the 22-inch alloy wheels there is an optional carbon ceramic brake system available. This alone saves 33 kilograms of unsprung mass.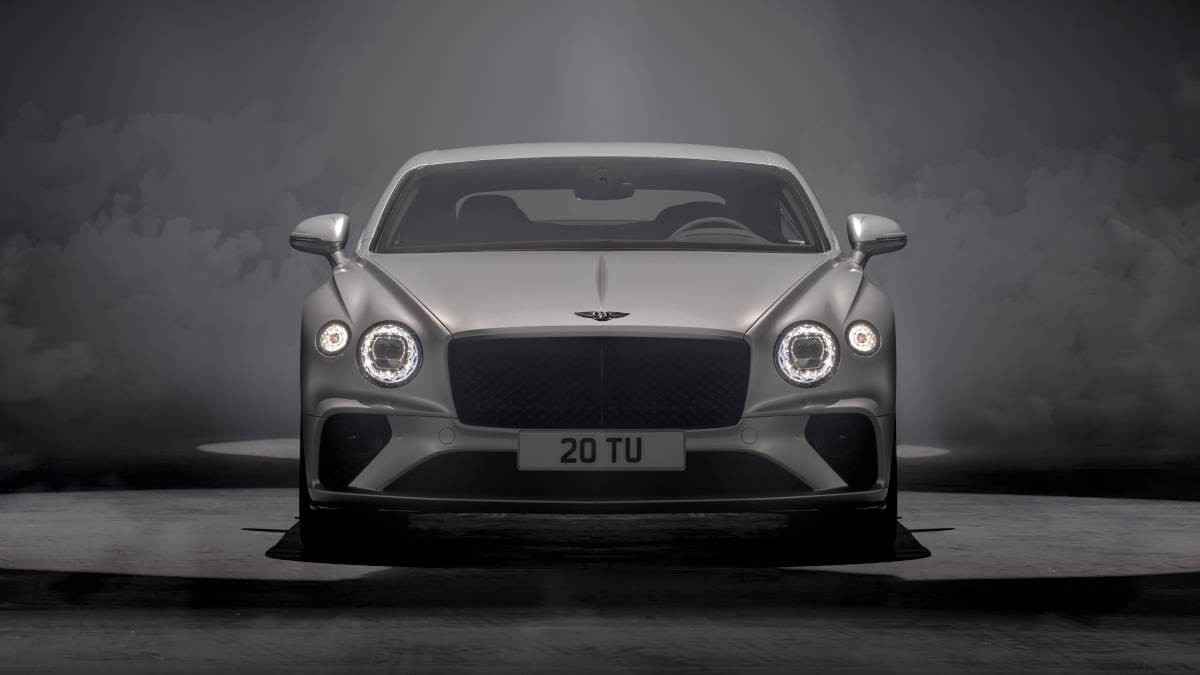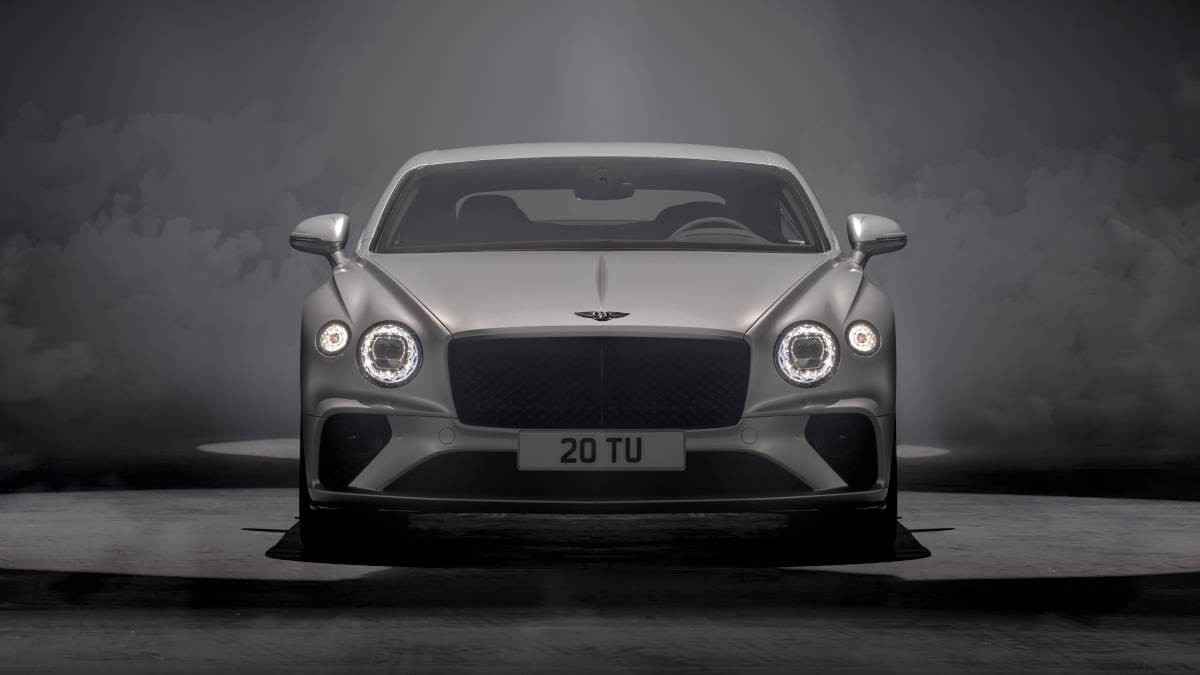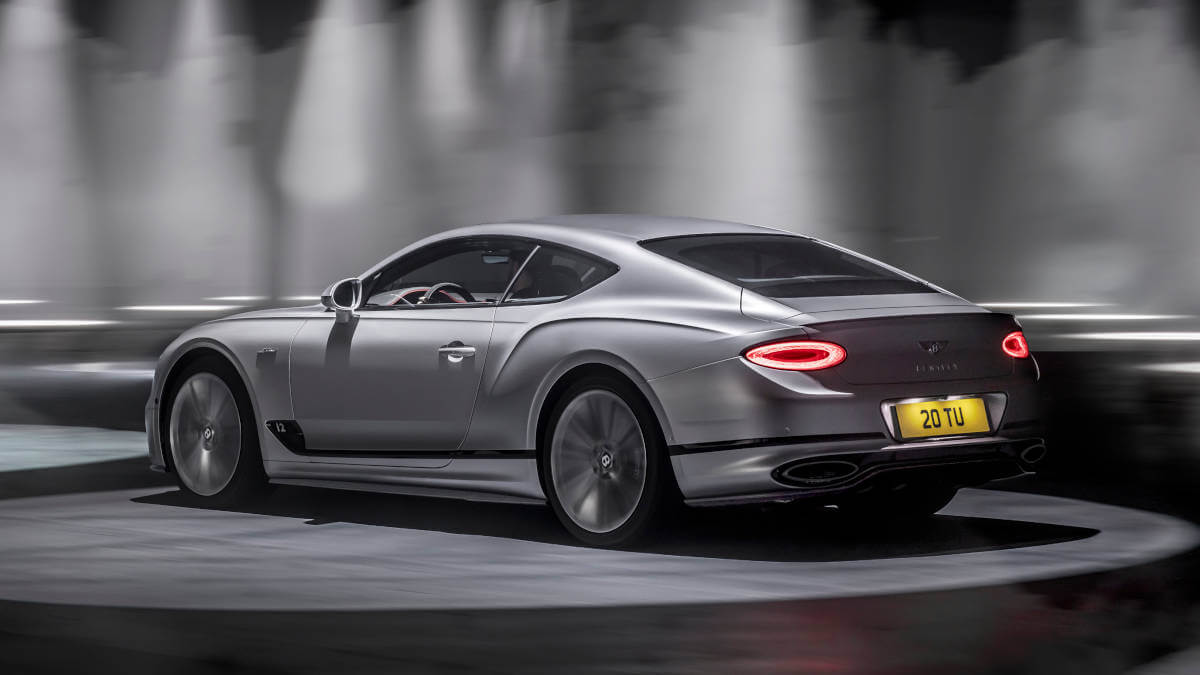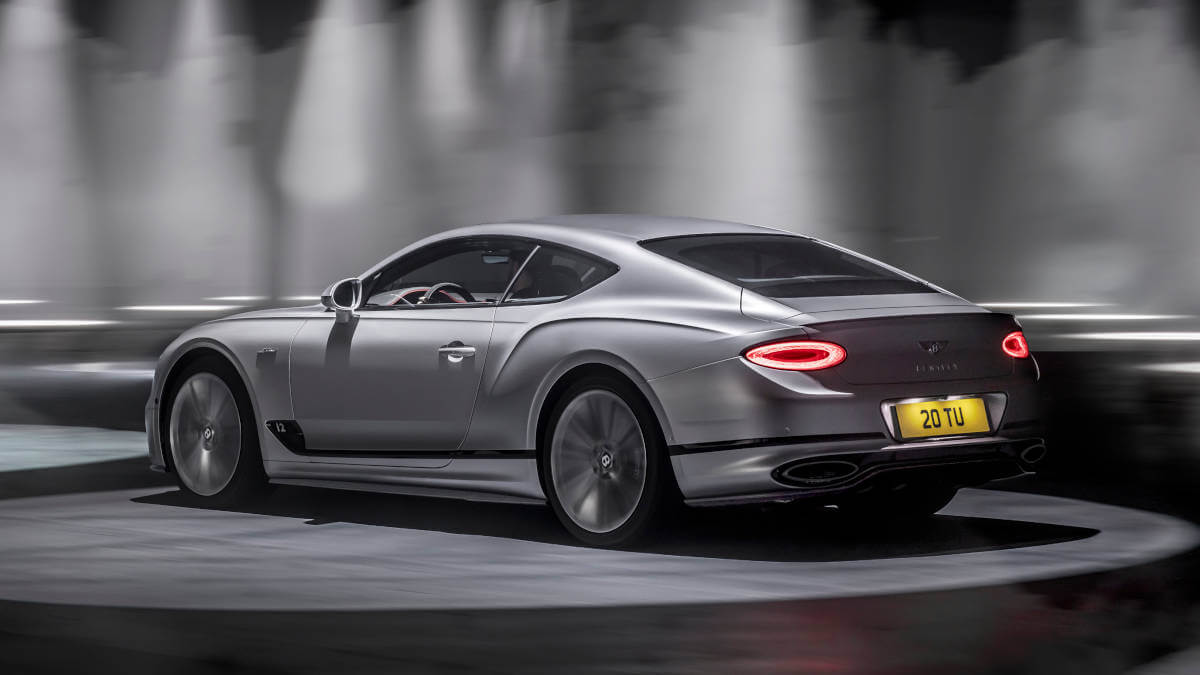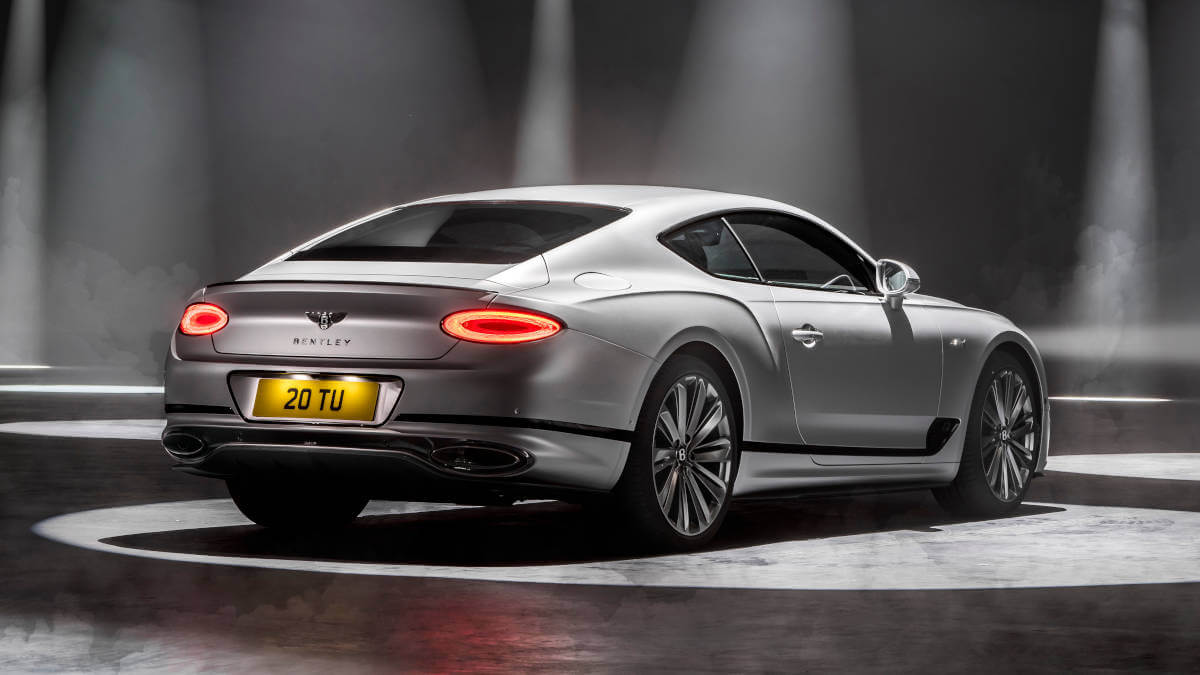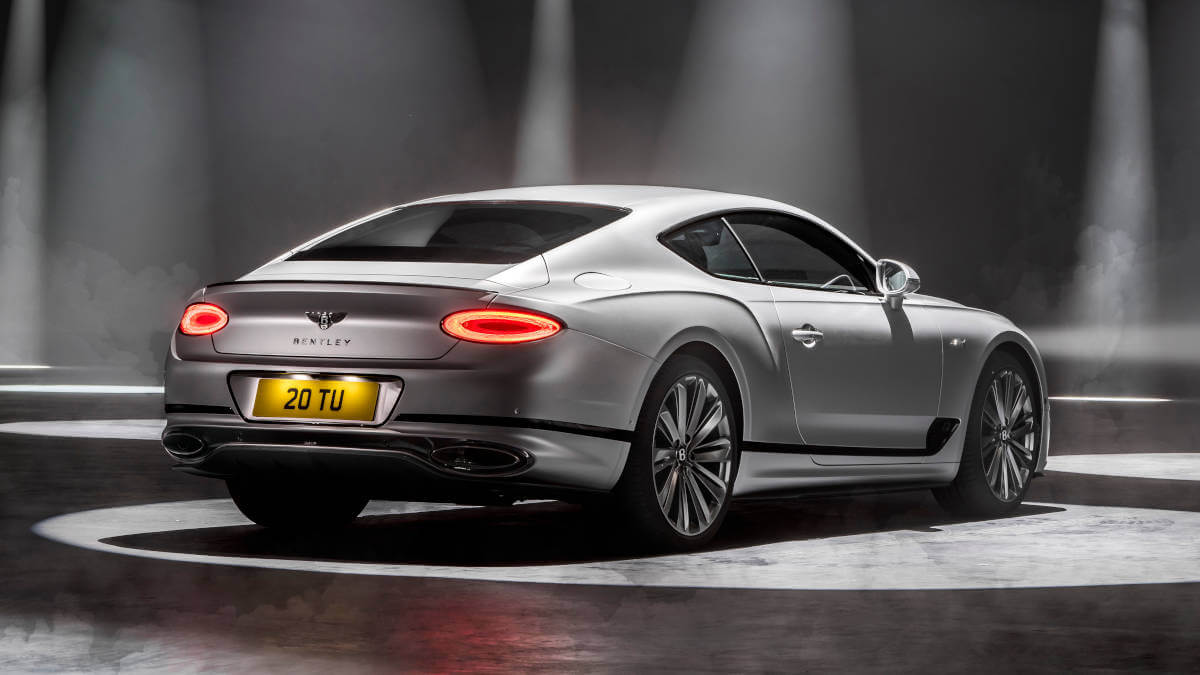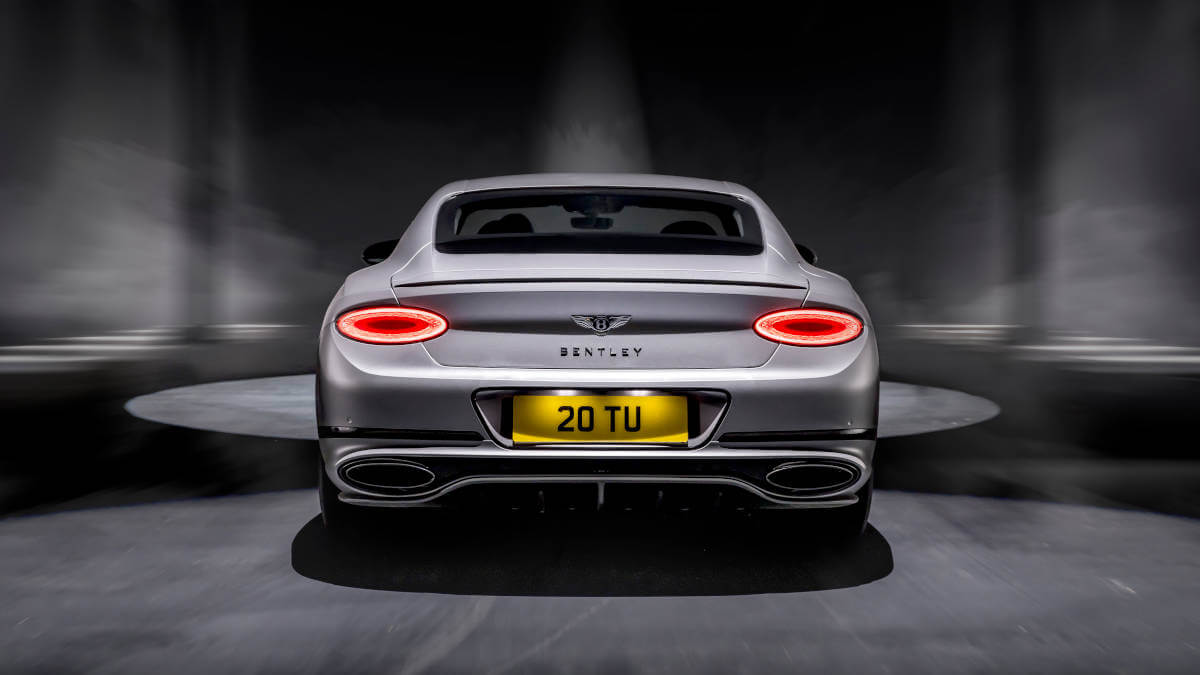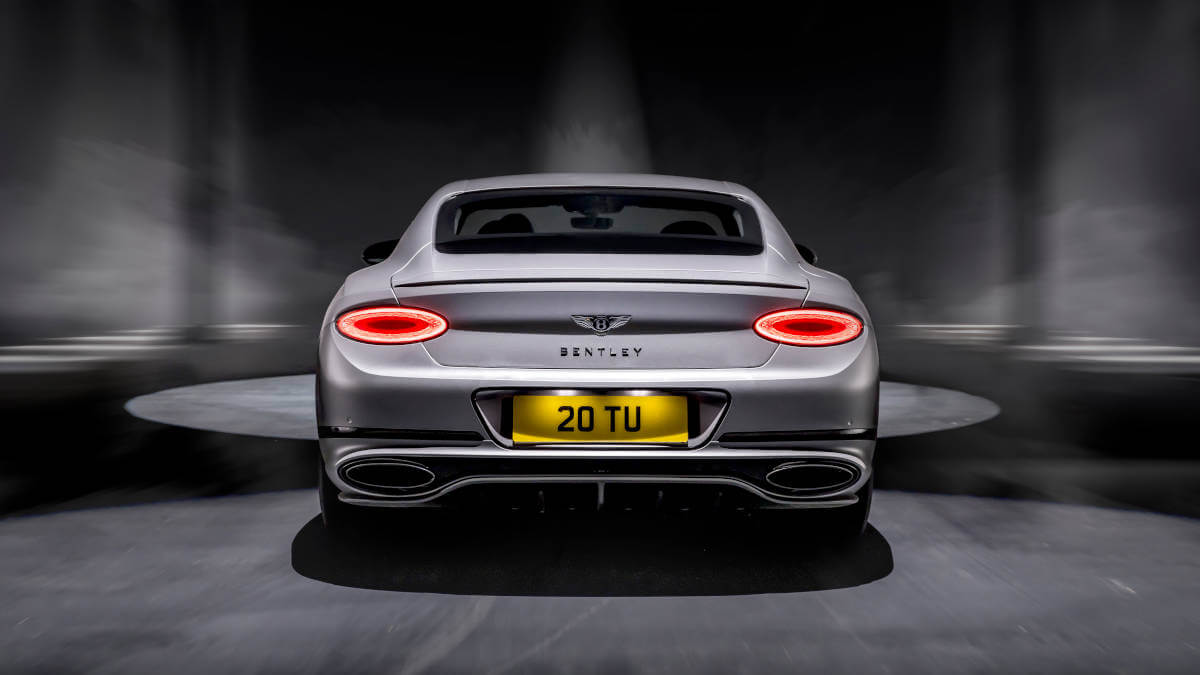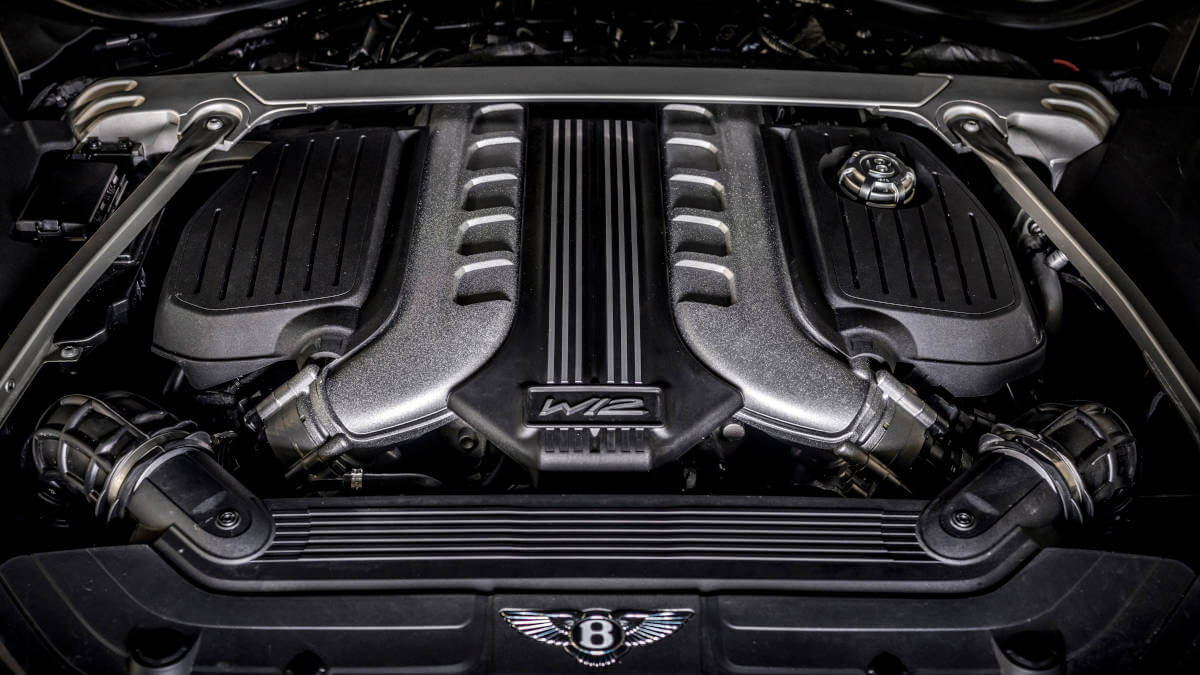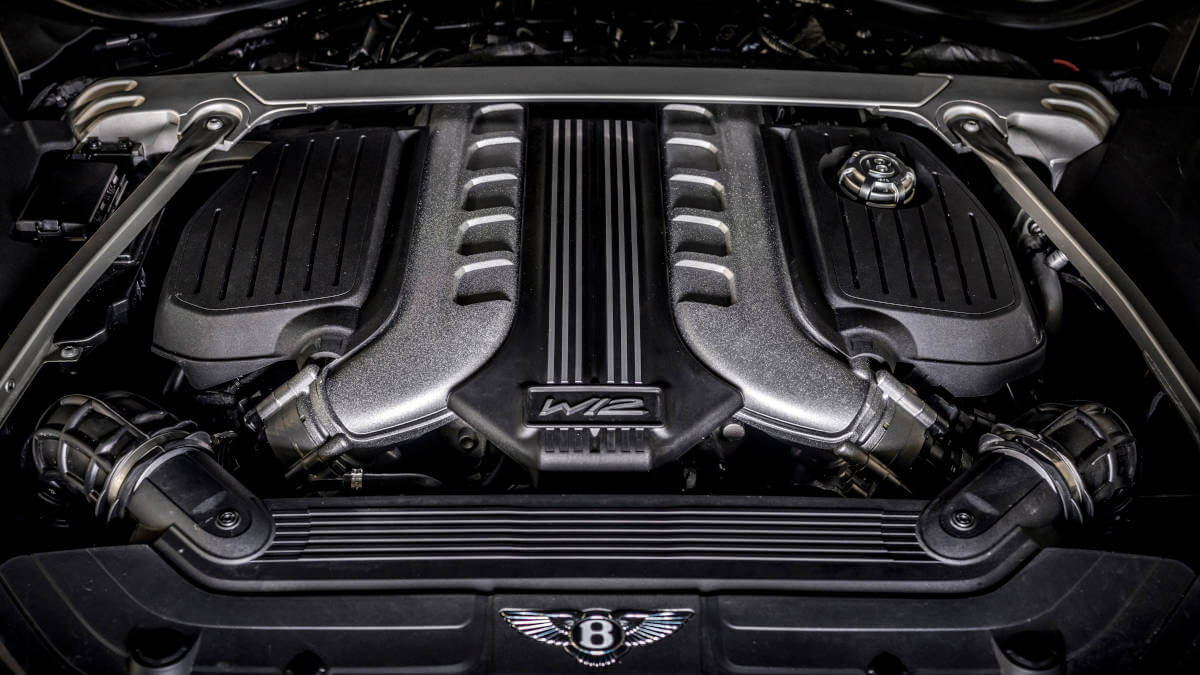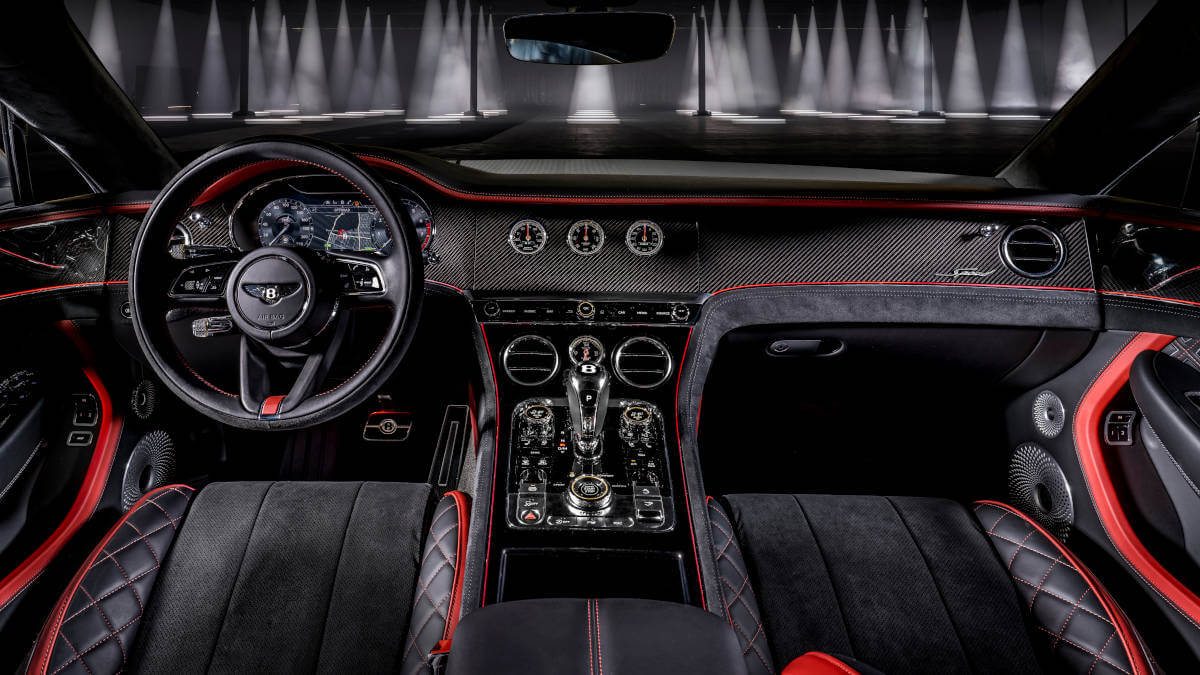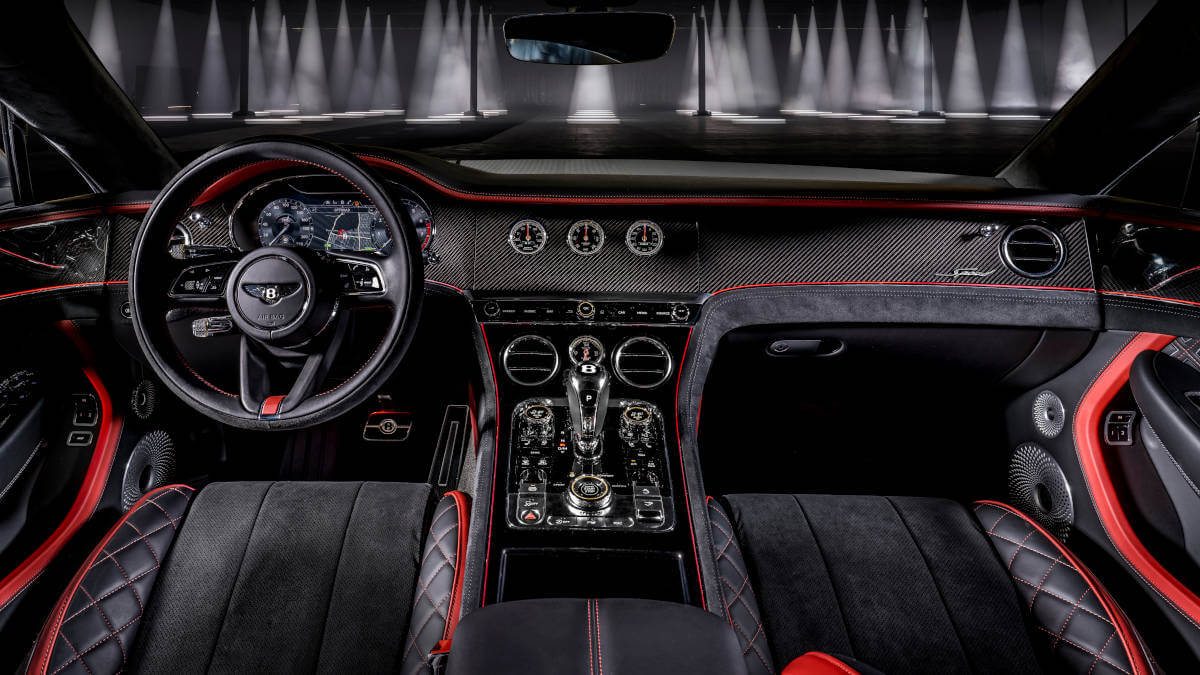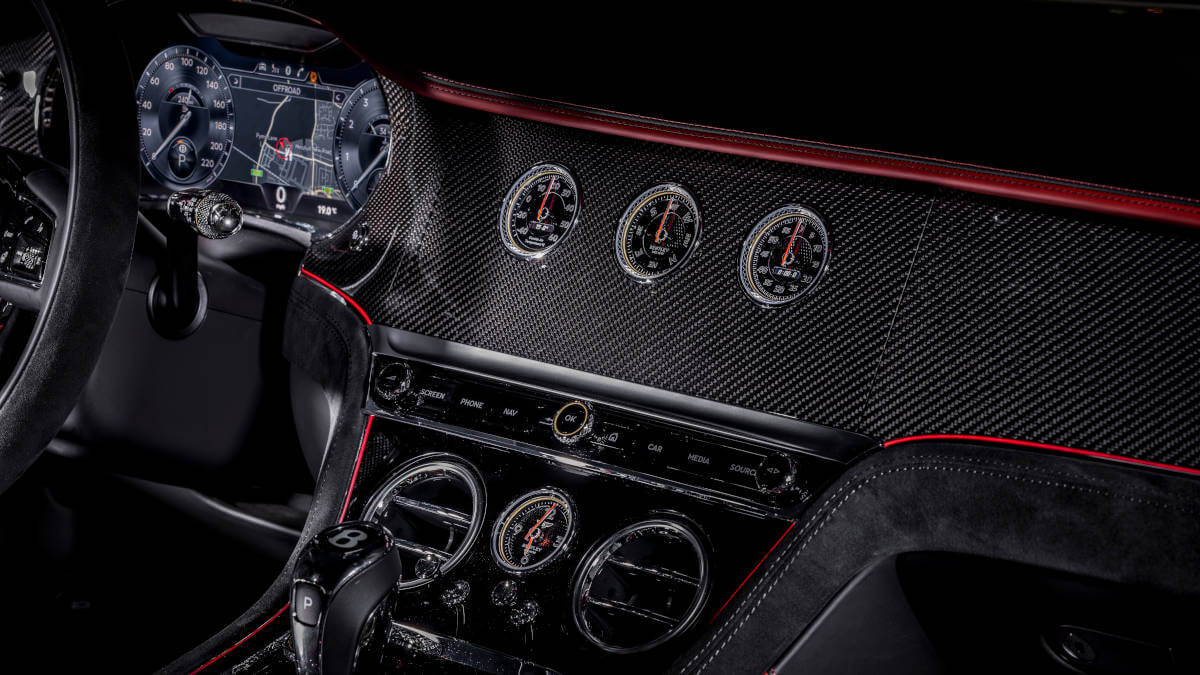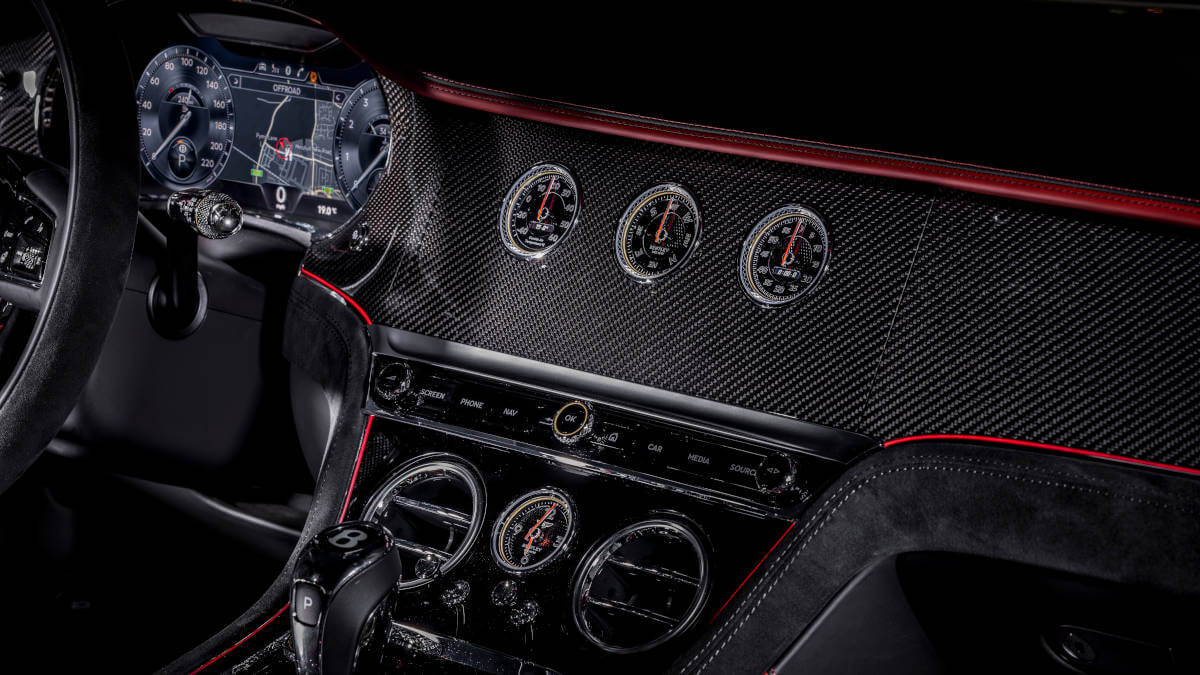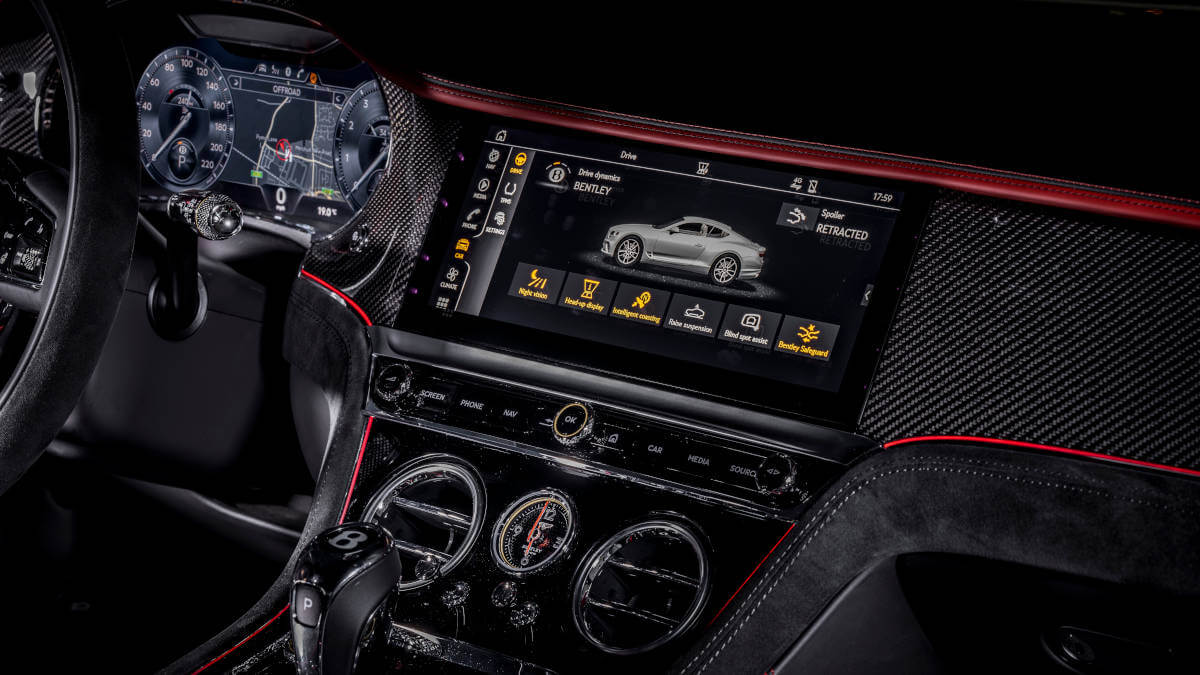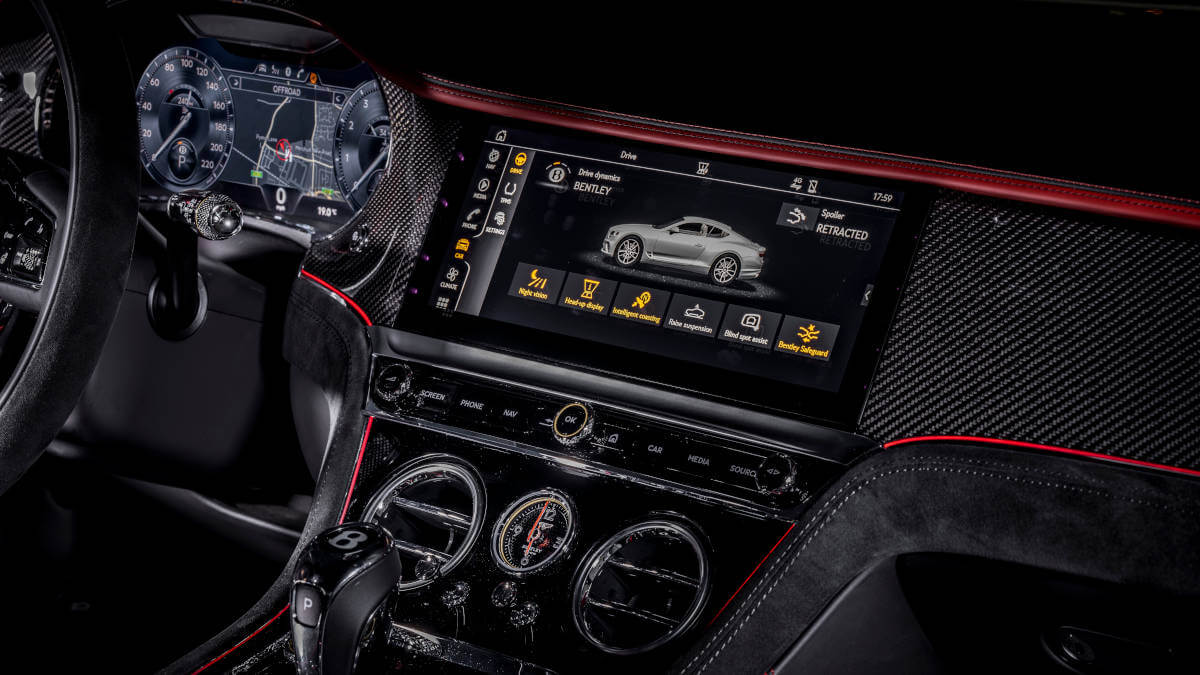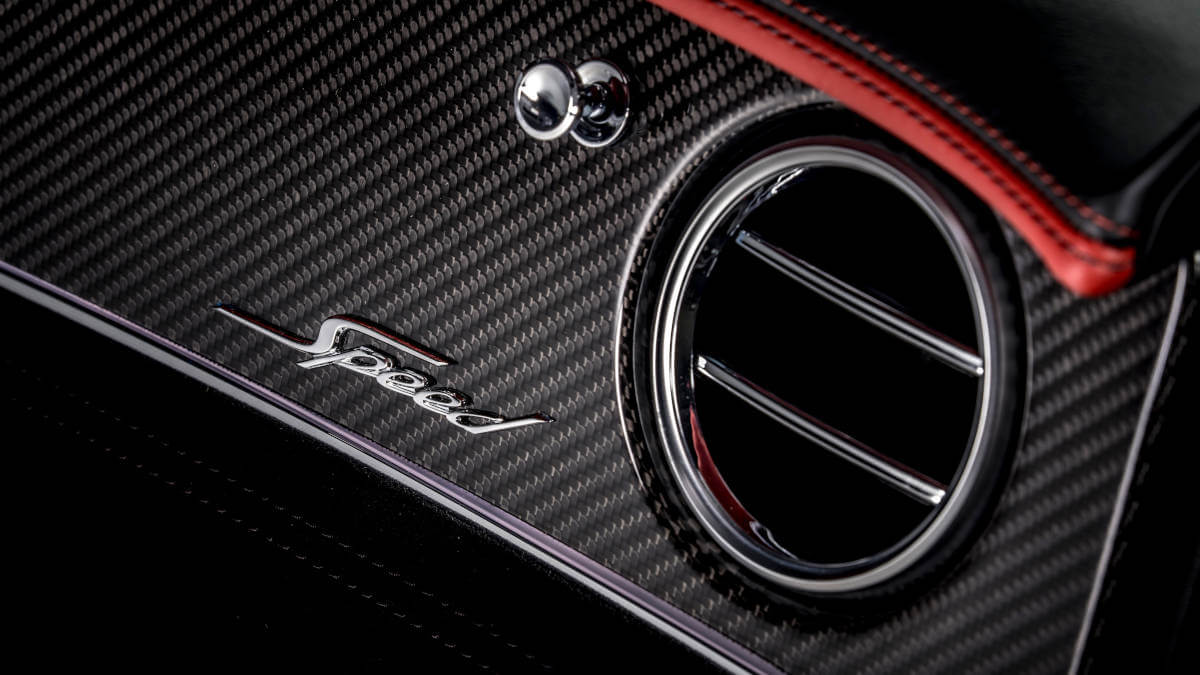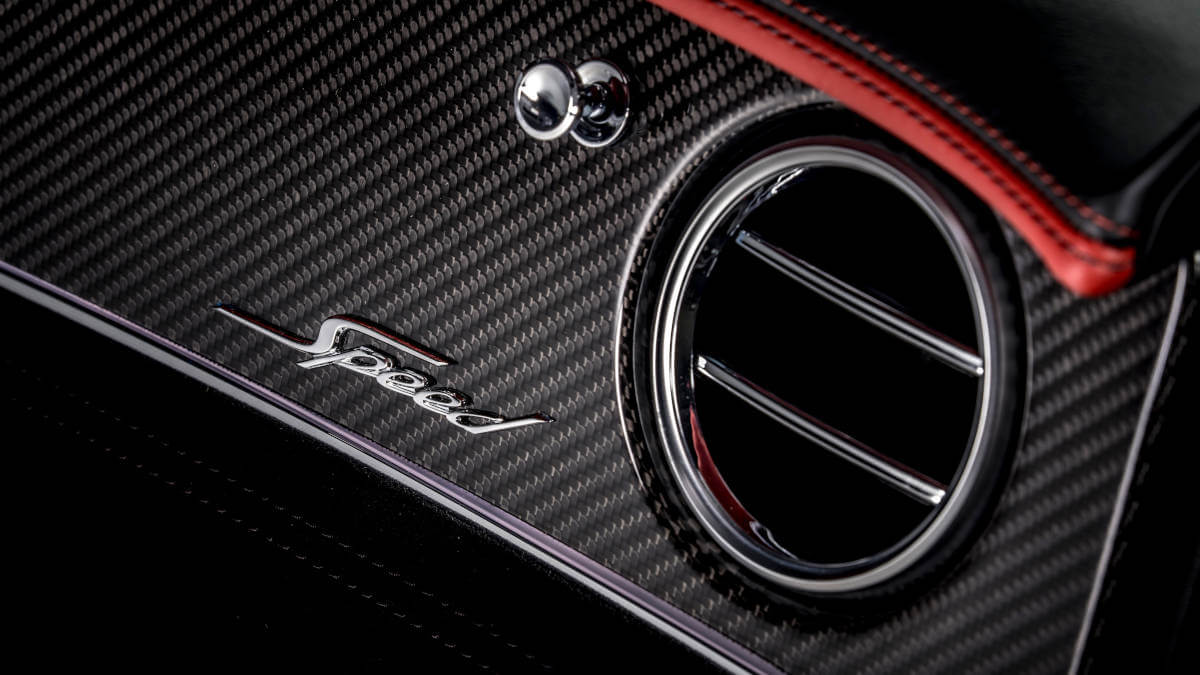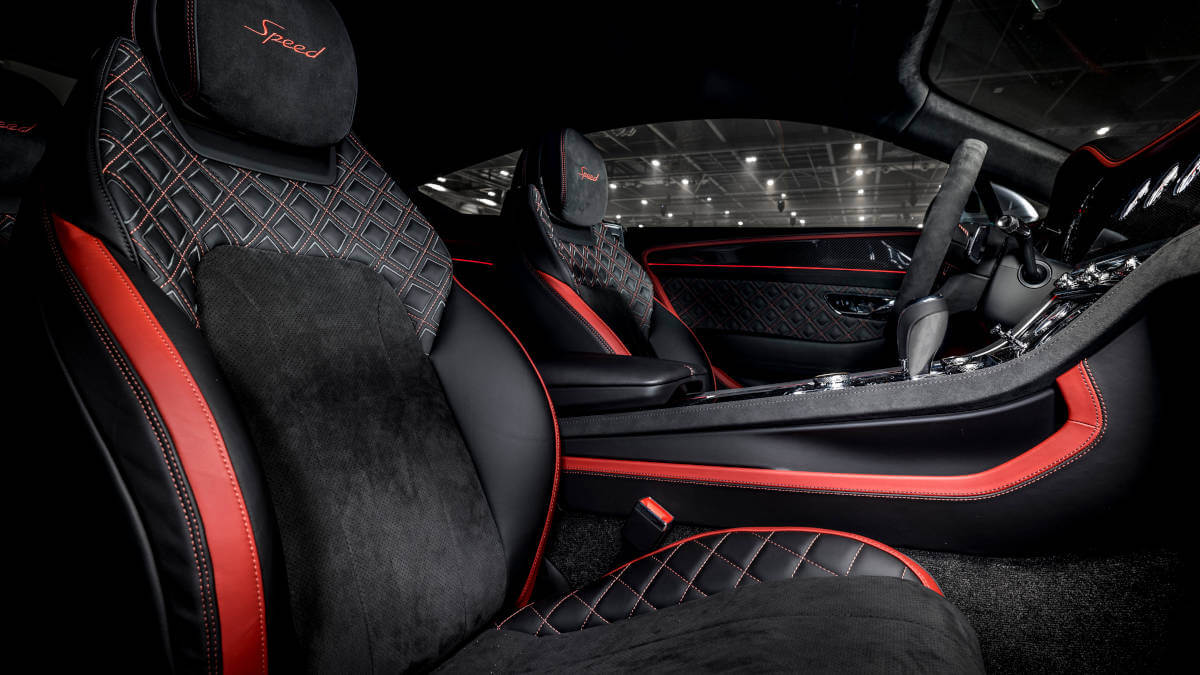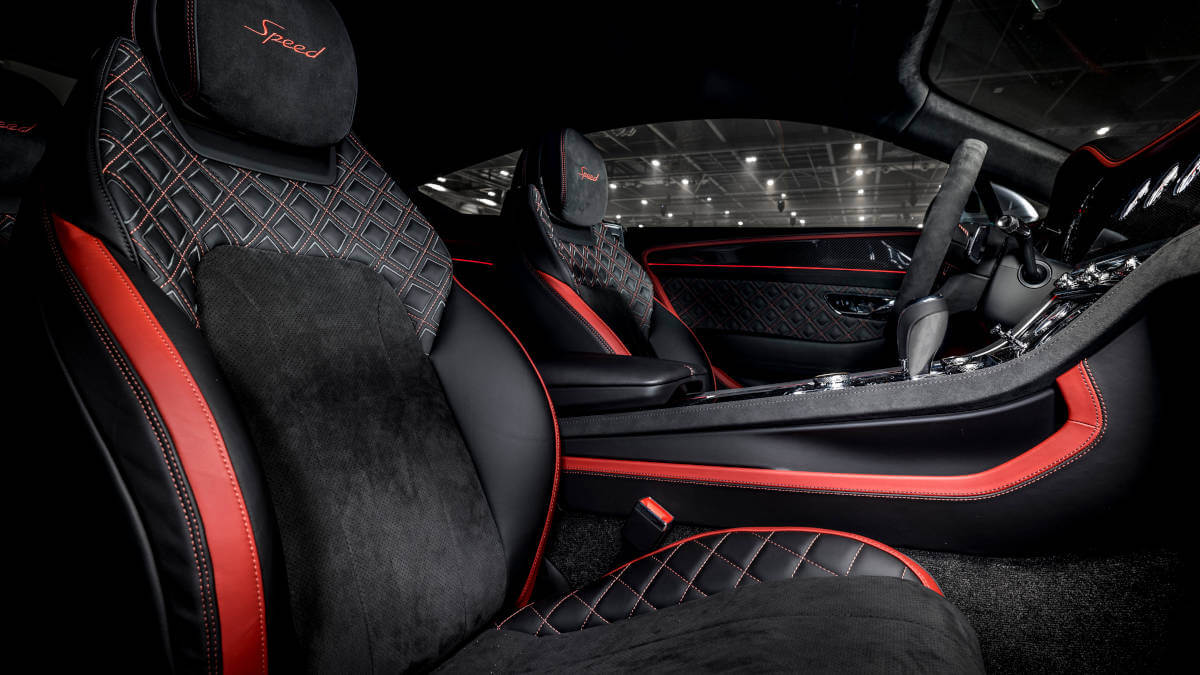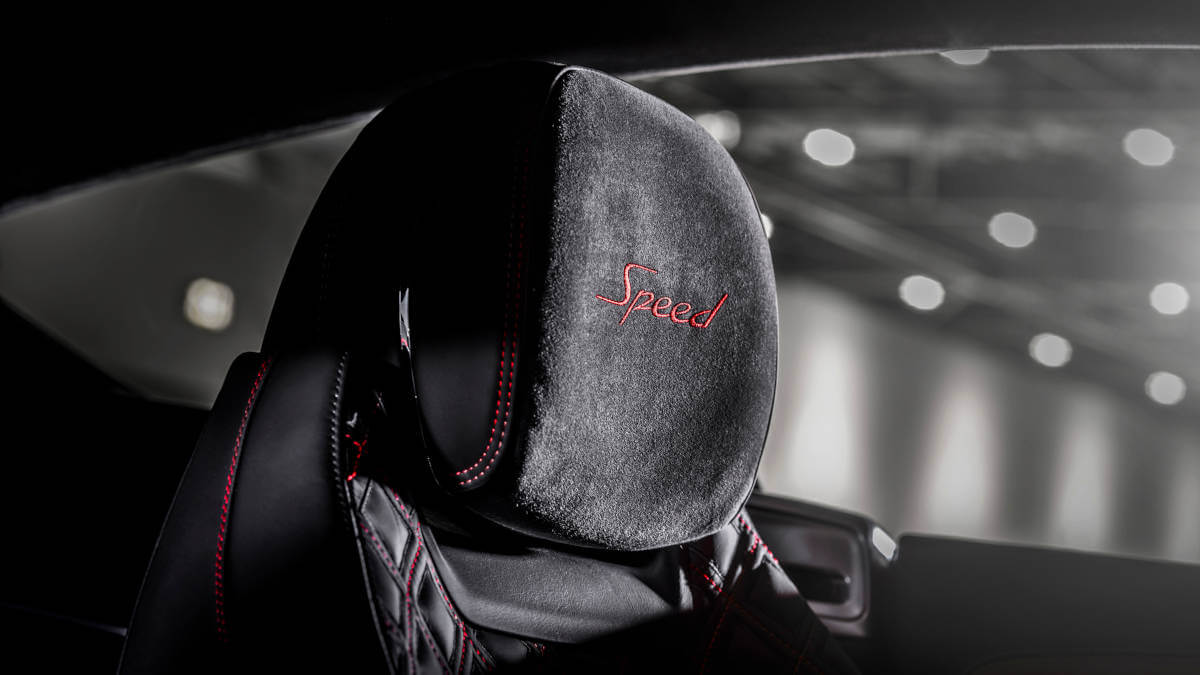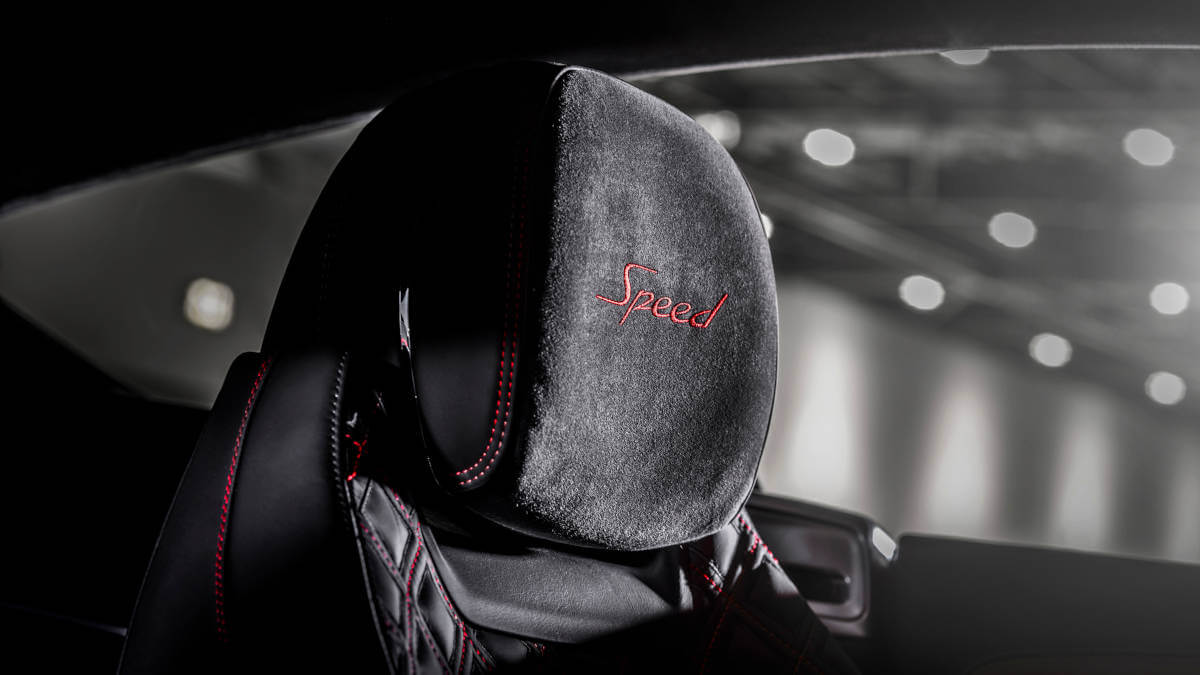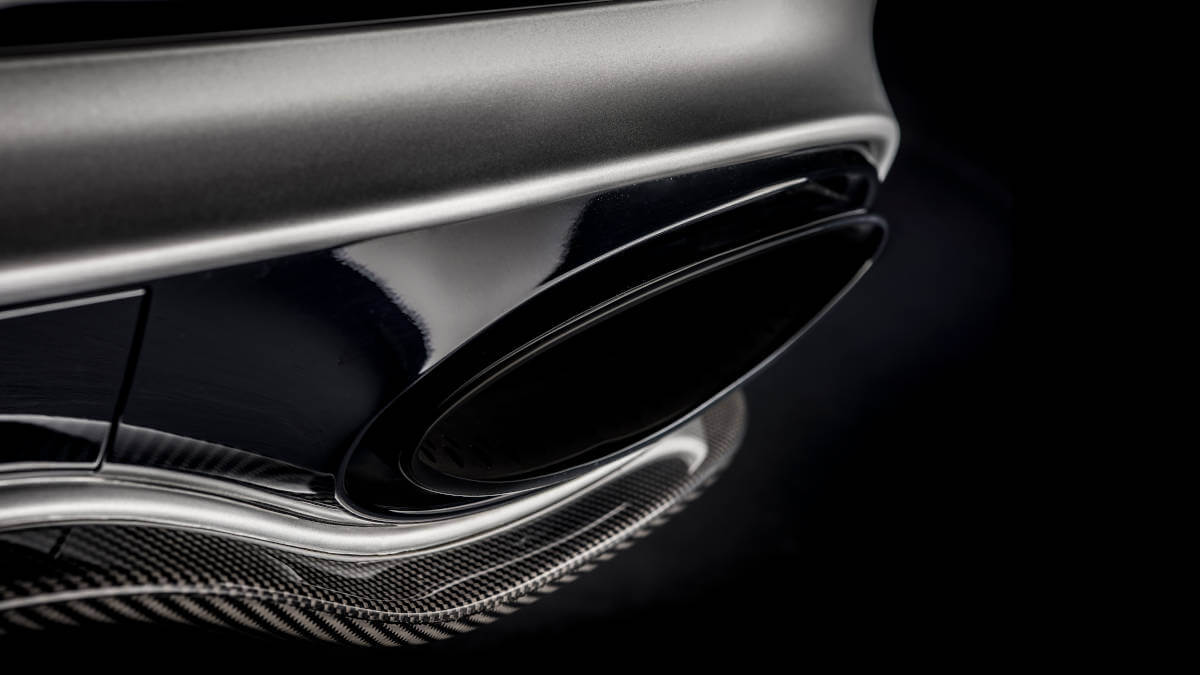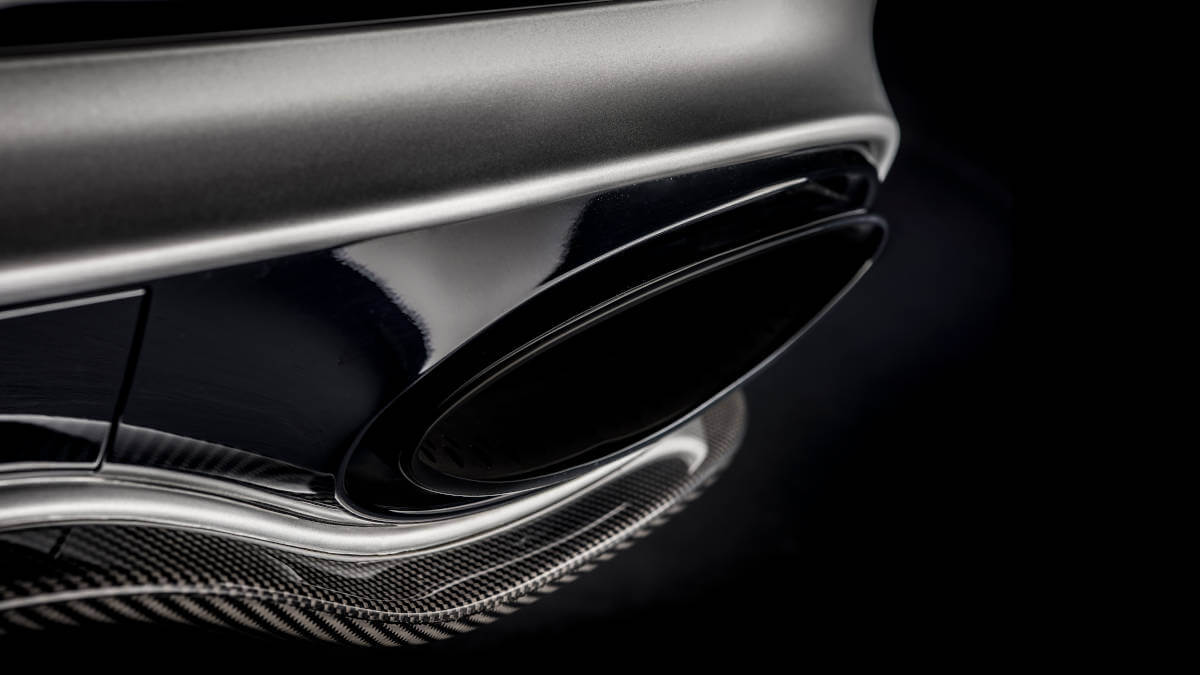 Unique design details
To enable the Continental GT Speed to be visually distinguished from its normal model siblings at first glance, it is given a number of unique details. For example, the grilles at the front are given a dark tint, the sill trims are shaped differently and 22-inch wheels sit in the wheel arches ex works. These are available in a choice of gloss silver, black or dark silver. After opening the doors, passengers step into the Continental GT Speed's luxurious cockpit via the illuminated door sills. An independent color split is available for the leather and Alcantara upholstery, which also includes the steering wheel. There are 15 main and 11 secondary colors to choose from. Dark-tinted, engine turned aluminium can be used as a decor. Alternatively, there are various wood decors.
Not available in many countries
Although the Continental GT Speed will go into production in the third quarter of 2021, it will not be available everywhere. Due to emission limits that are now in effect, it generally doesn't roll into mainland China. Also, for now, it is not coming to dealers in the EU, the UK, Switzerland, Ukraine, Norway, Turkey, Vietnam or Israel. It remains to be seen how many examples will make it onto the road.

Images: Bentley