Automotive
Audi R8 Green Hell
Audi has already won the 24-hour race at the Nürburgring five times since 2012. As a tribute, the R8 Green Hell now rolls to the dealerships.
This weekend, the 24-hour race on the Nürburgring Nordschleife, which has been postponed by the Corona pandemic, will finally take place. Audi has won this tough and popular endurance race five times since 2012. Another one could now be added. To commemorate these successes, the Ingolstadt-based car brand is presenting the limited special edition R8 Green Hell at the Nürburgring. When the second model generation of the R8 was developed, the road and racing versions were created in parallel, with around 50 percent of the parts being identical. This proximity to motorsport is further underlined by the R8 LMS GT3 entered by Team Phoenix, which will tackle this year's race with starting number 1. It has been given a dark green wrap with black and red accents, which matches the color scheme of the R8 Green Hell. Four racing drivers will take turns at the wheel, each of whom has already won the 24-hour race at least once: Nico Müller (CH), Frank Stippler (D), Dries Vanthoor (B) and Frédéric Vervisch (B).
Special green paintwork
Audi decided to paint the R8 Green Hell in the color 'Tioman green'. Matt black foil is used to add accents on the front hood, roof, A-pillars and rear. Alternatives include the paint colors 'Mythos black', 'Daytona grey' or 'Ibis white'. In large matte-transparent numbers, the customer vehicles also receive the sequential limited edition number on the doors, while behind it on the sideblades and on a stripe at the top of the windshield the lettering 'Green Hell R8' can be found. The standard scope of supply includes the matt black optics package, through which the front spoiler, sills, diffuser, rear wing, sideblades and exterior mirrors are painted accordingly. The 20-inch light-alloy wheels are also given matt black areas, but show additional red details. A Roadster version of the special edition model isn't planned.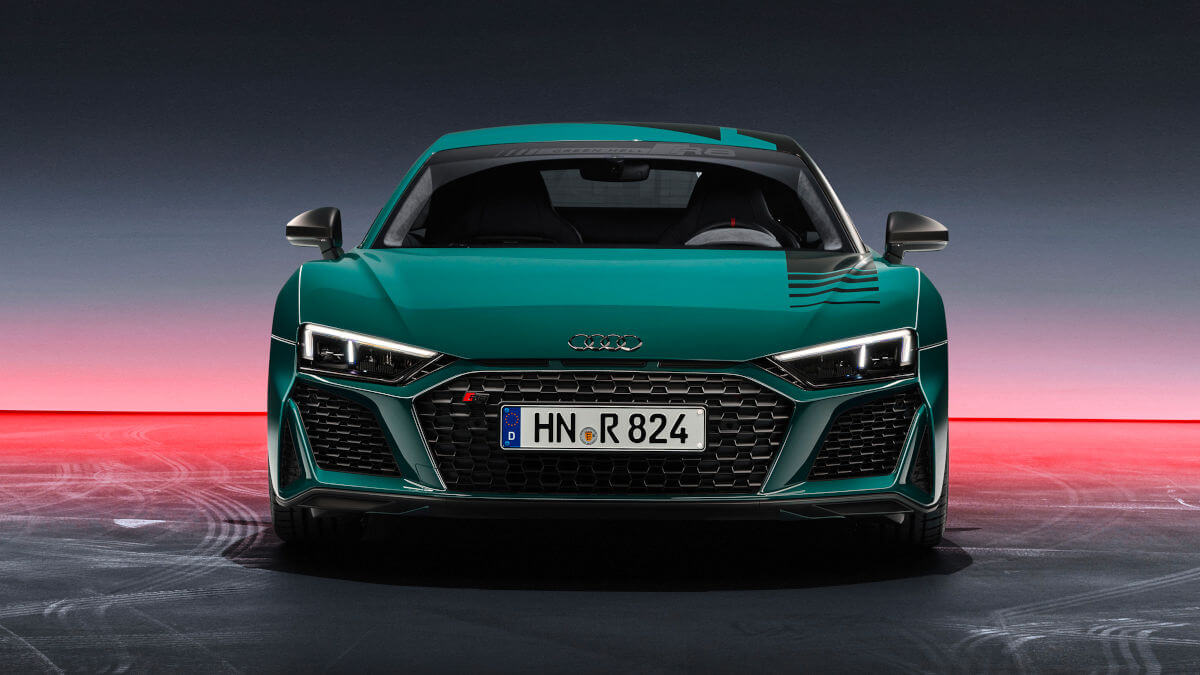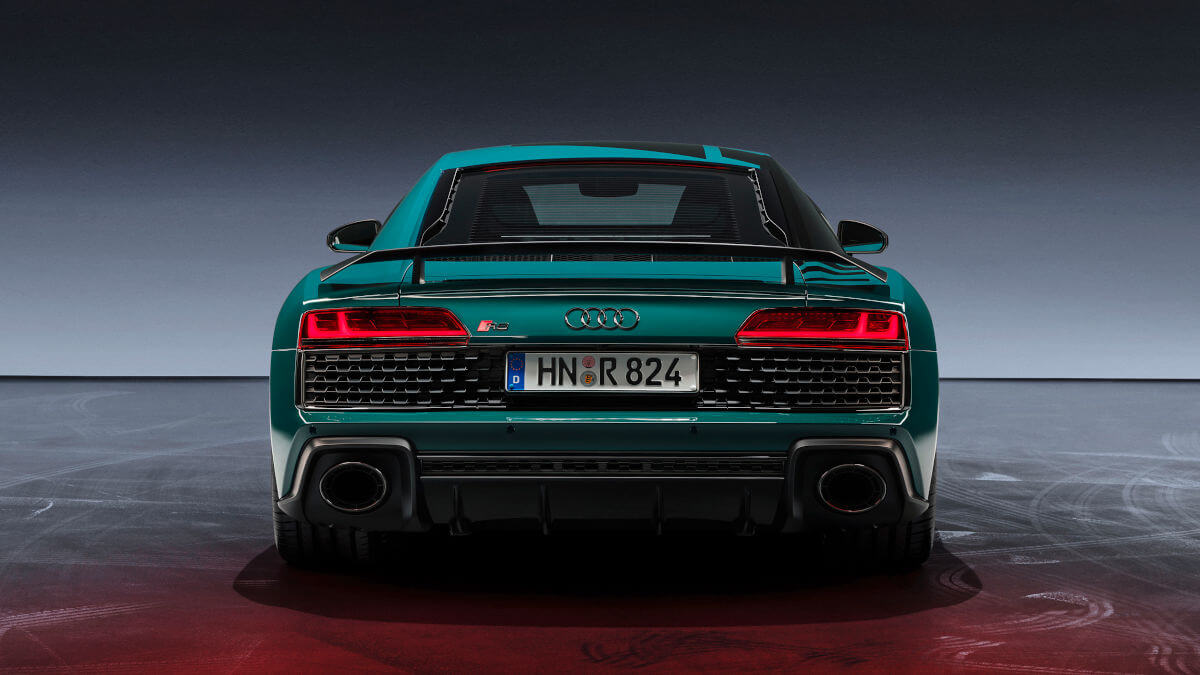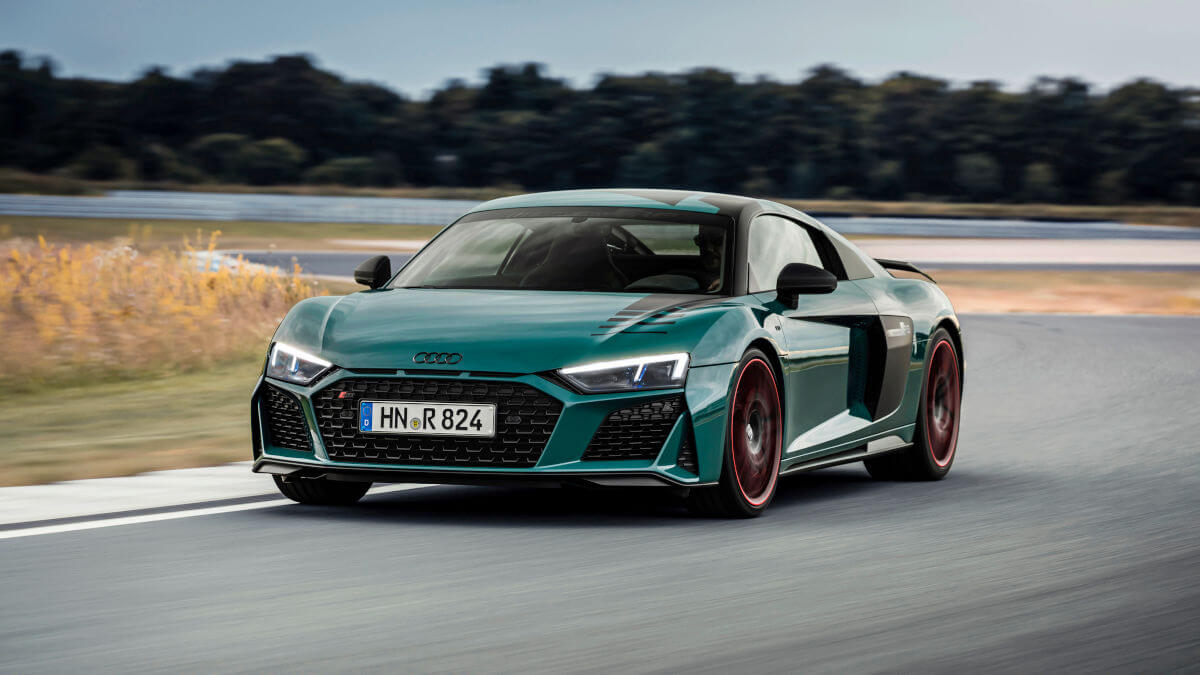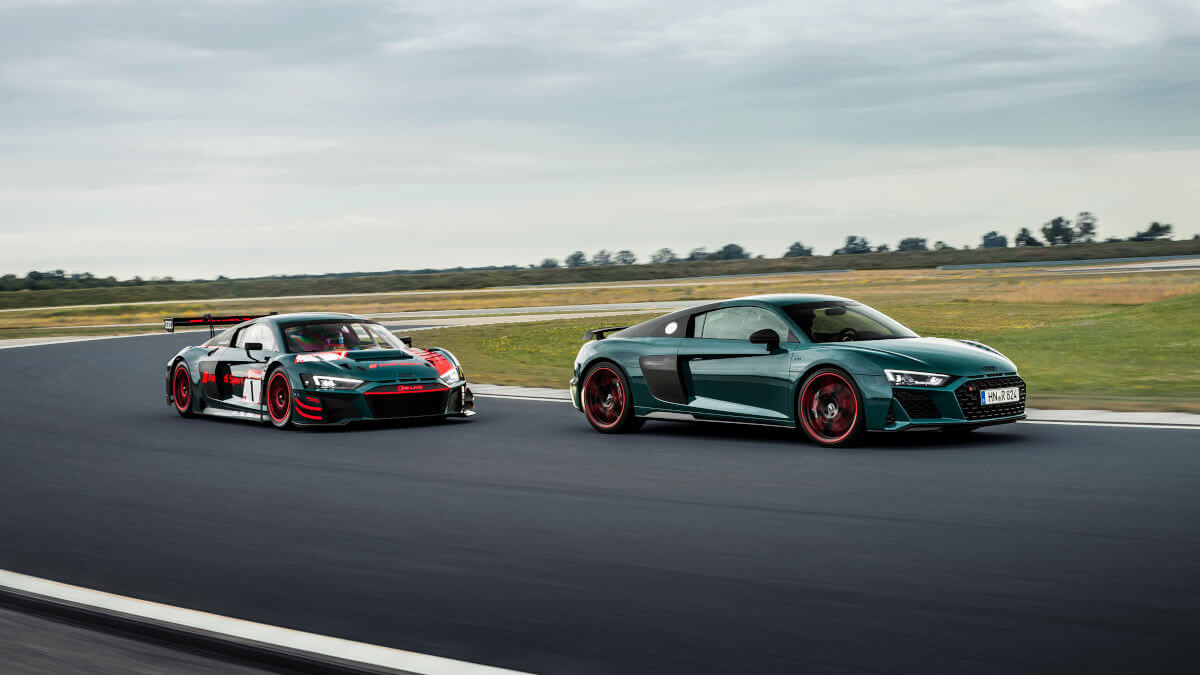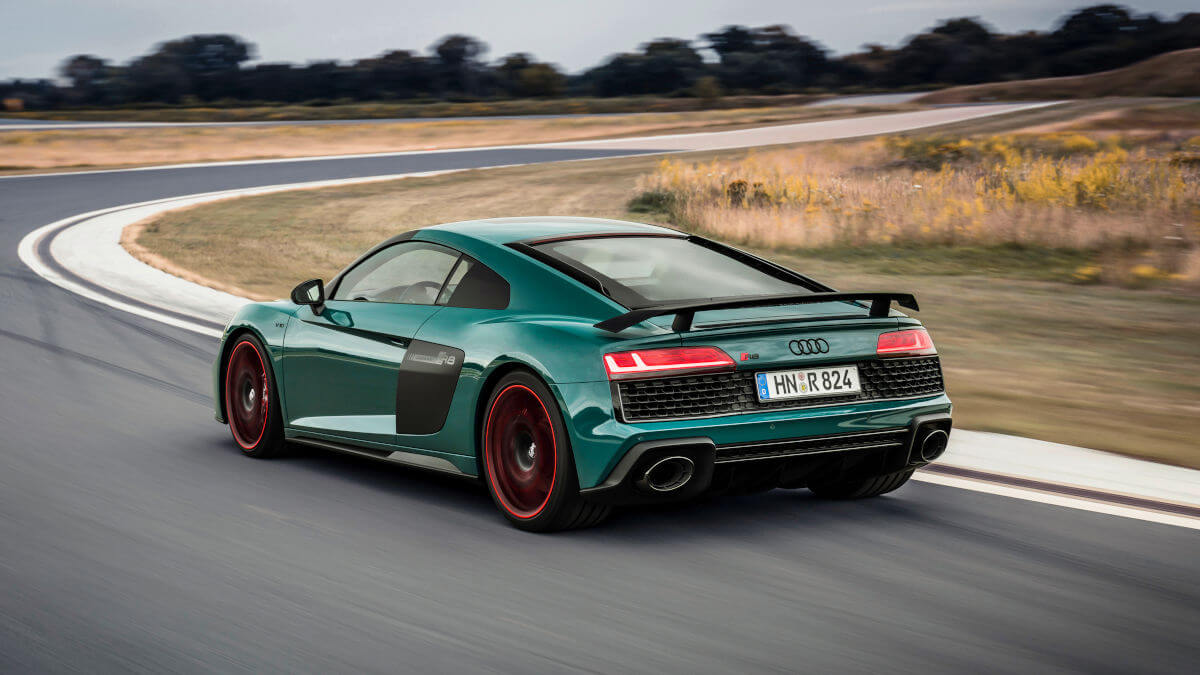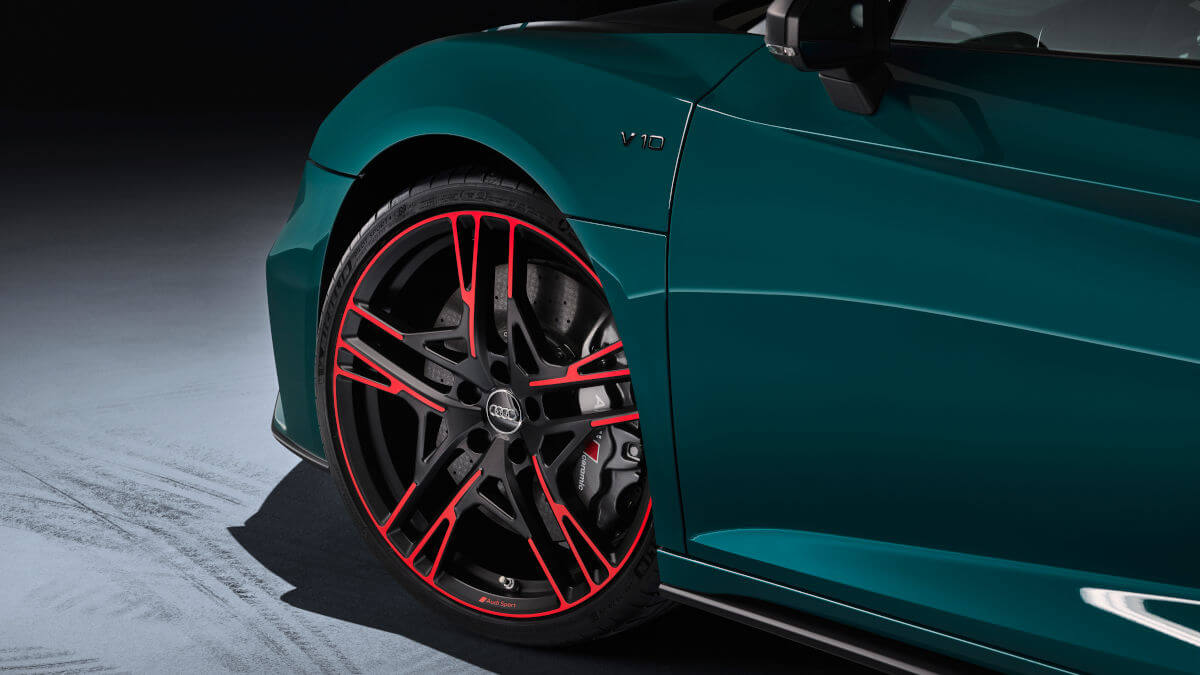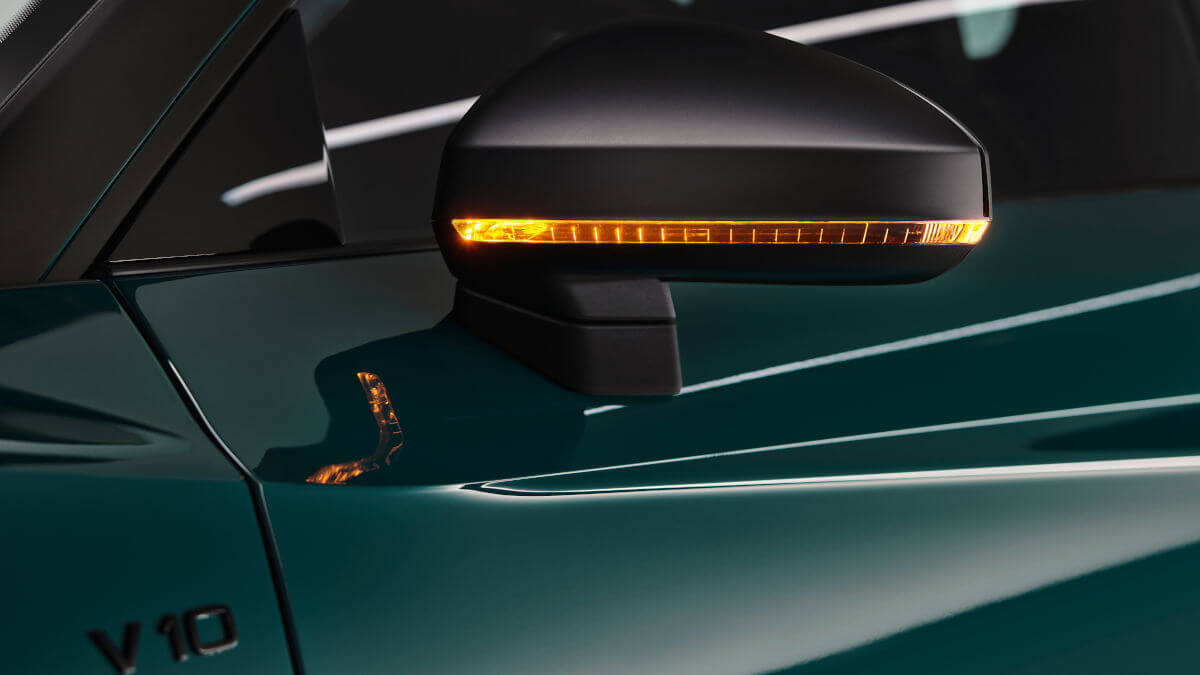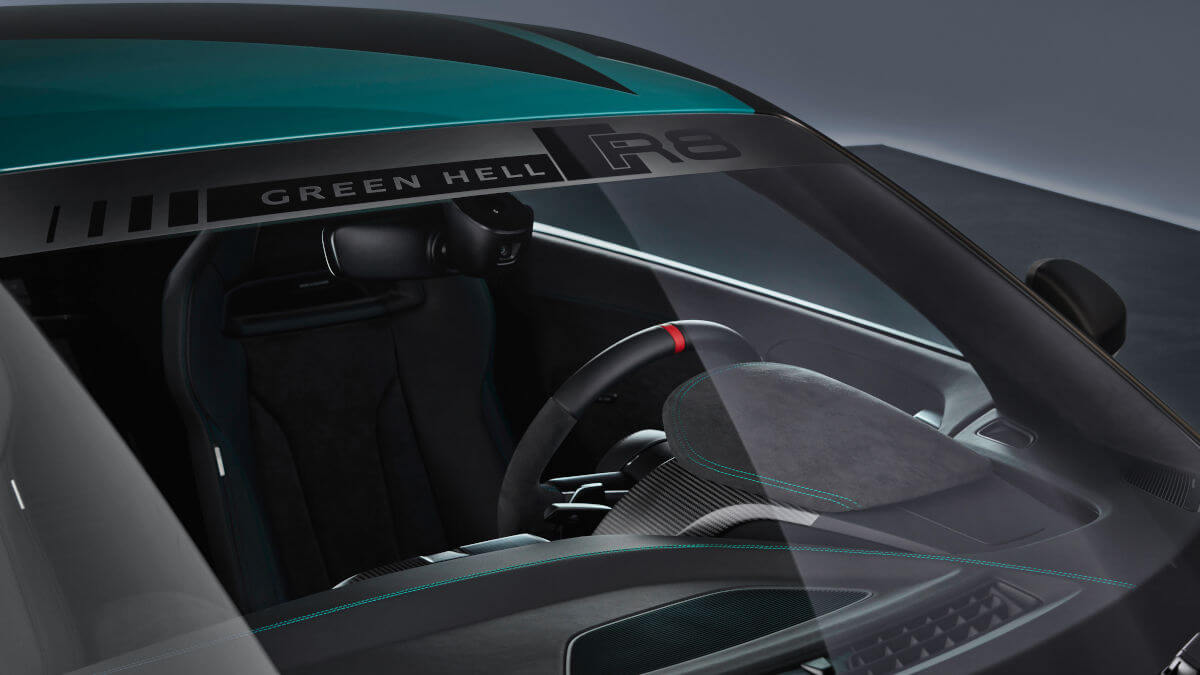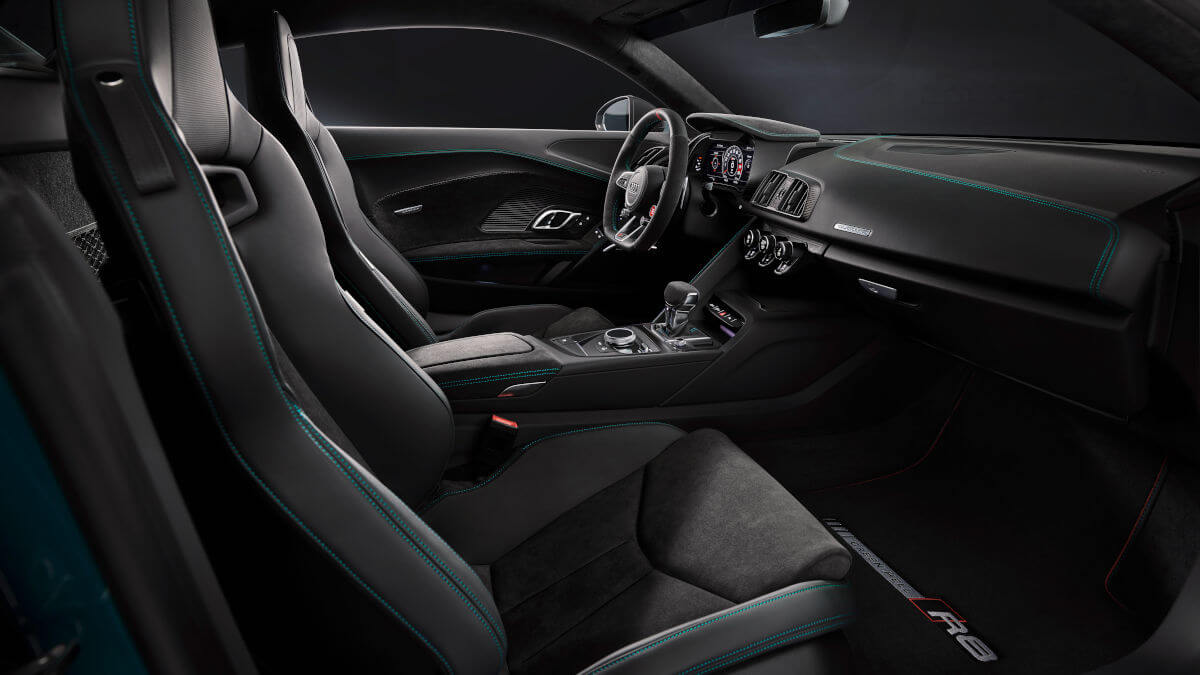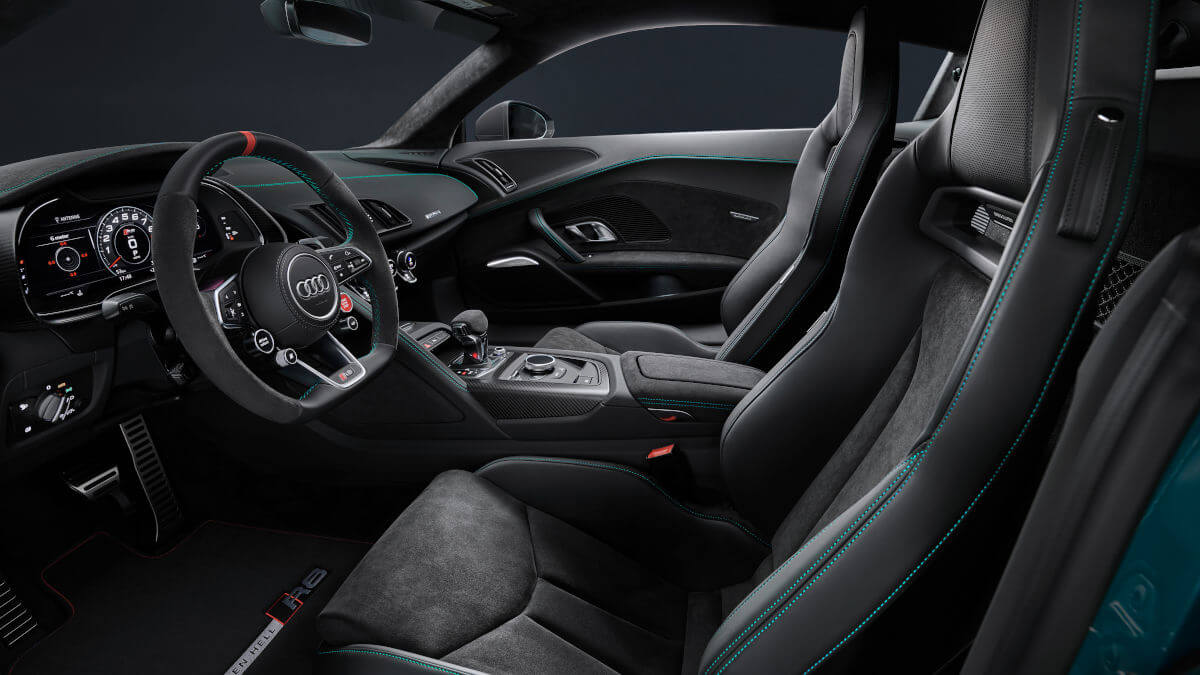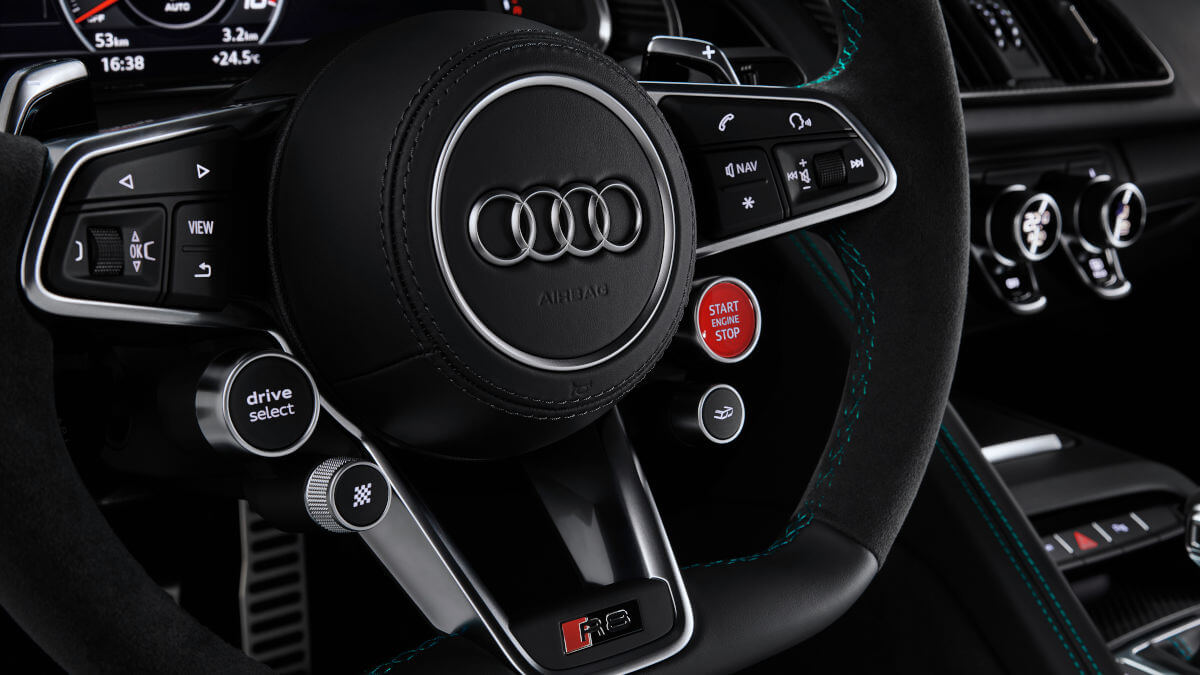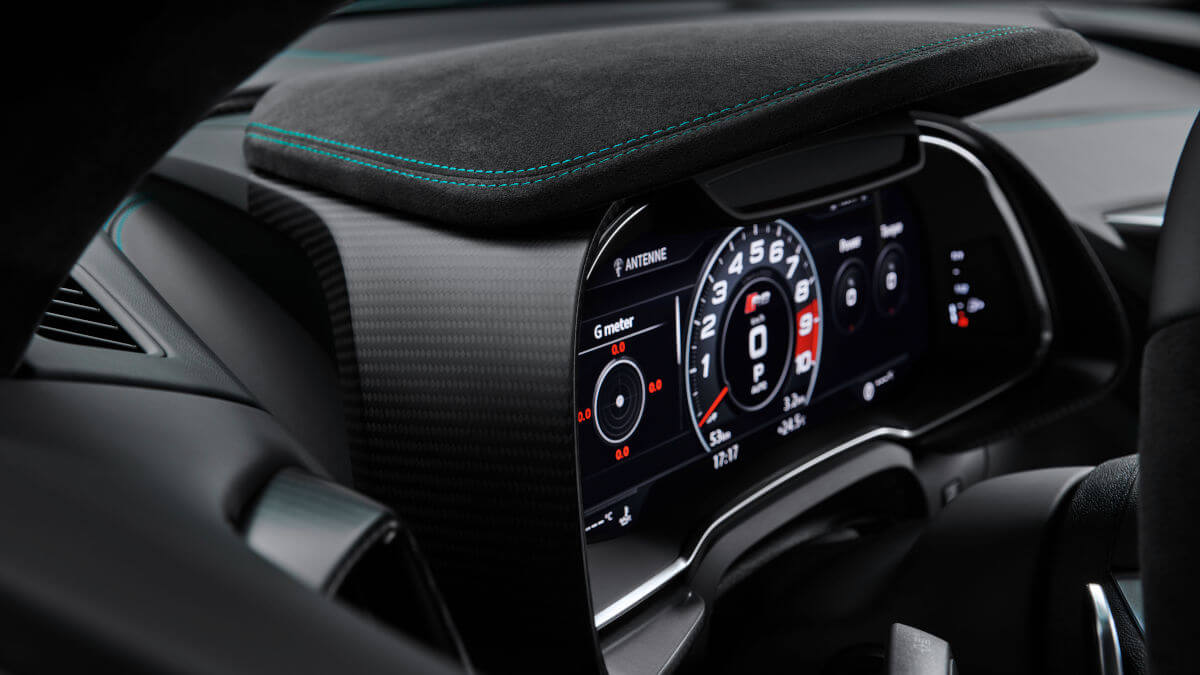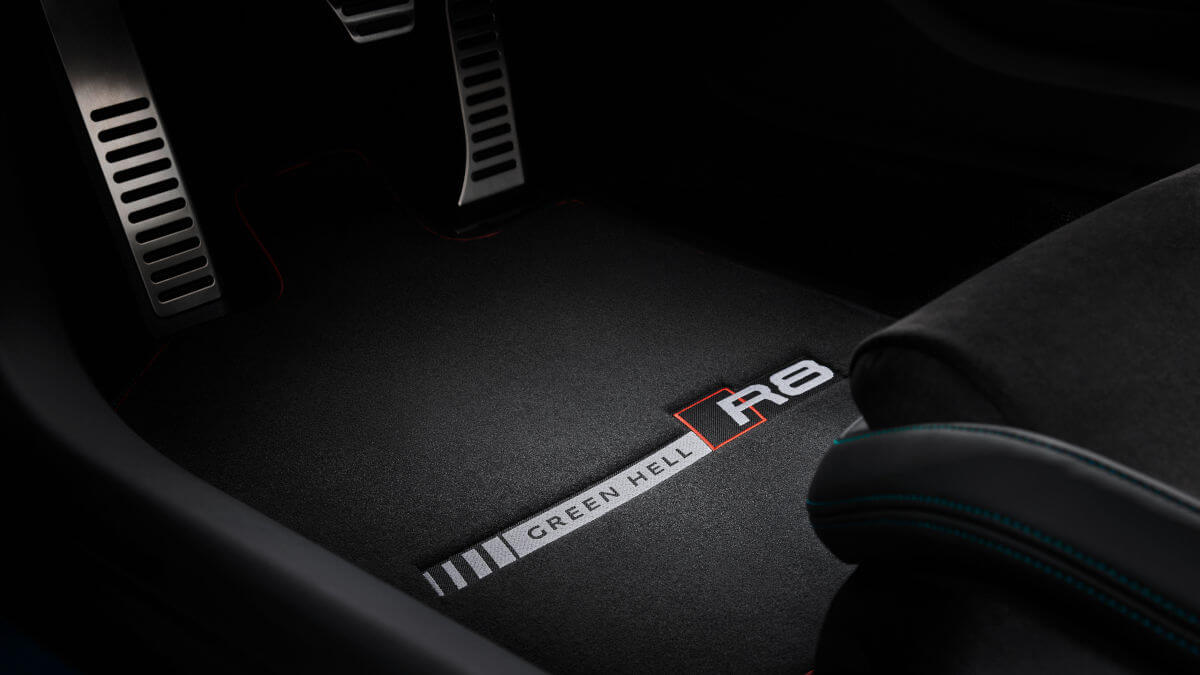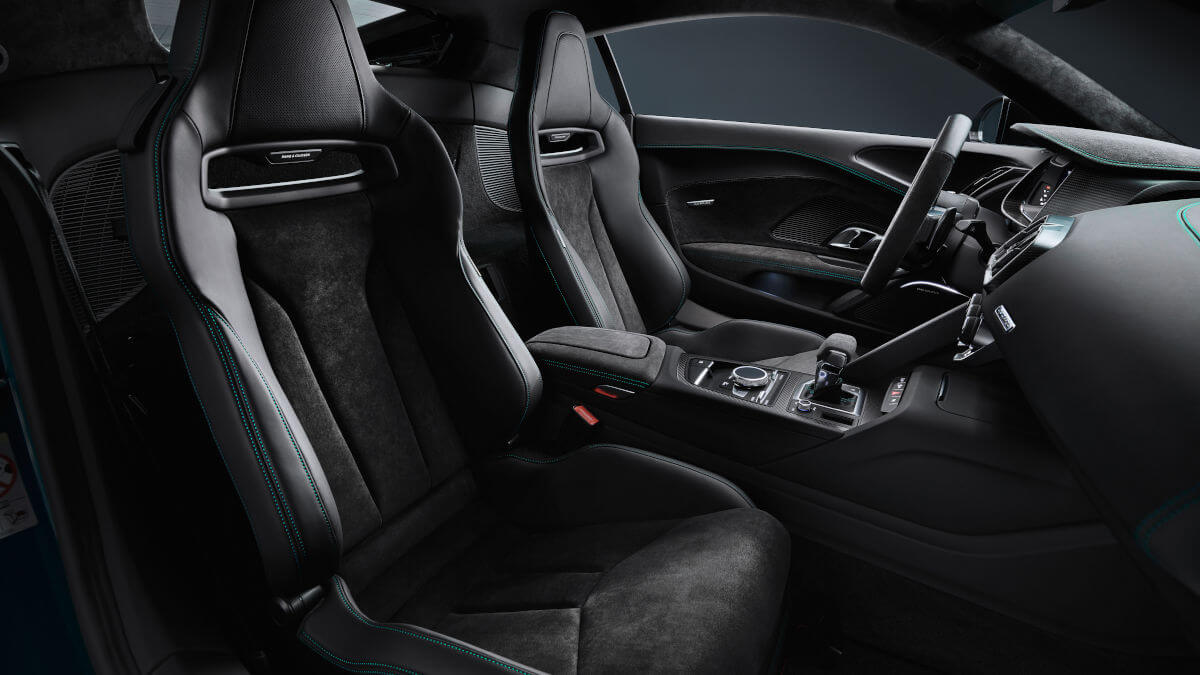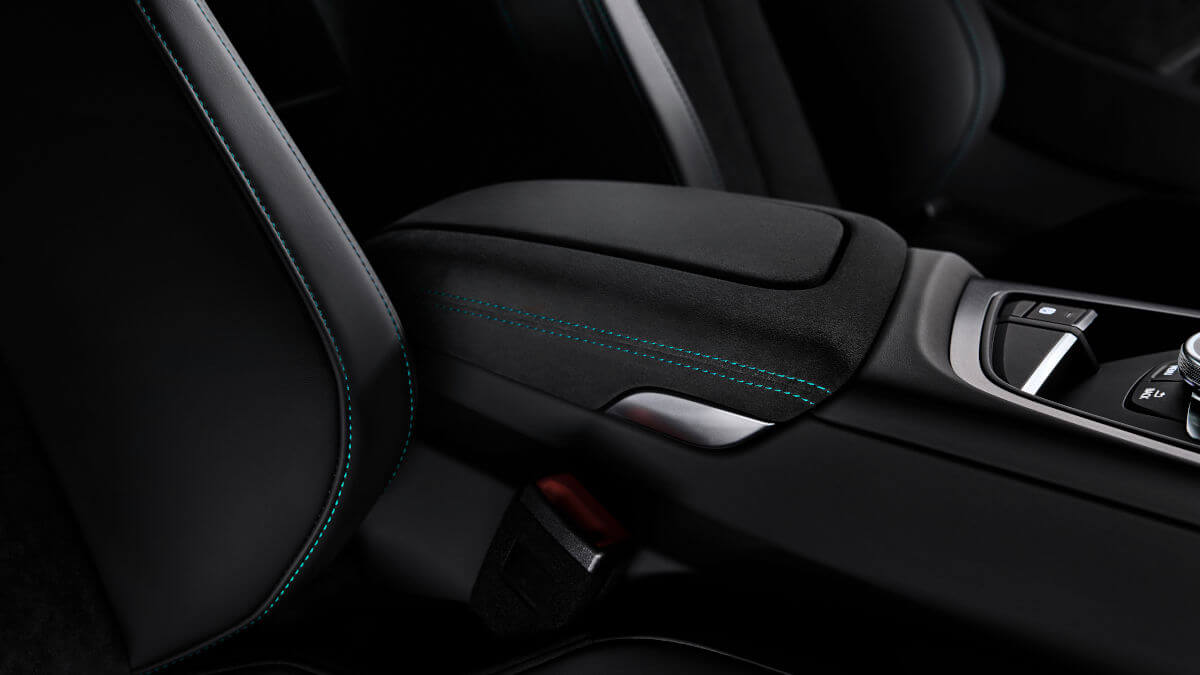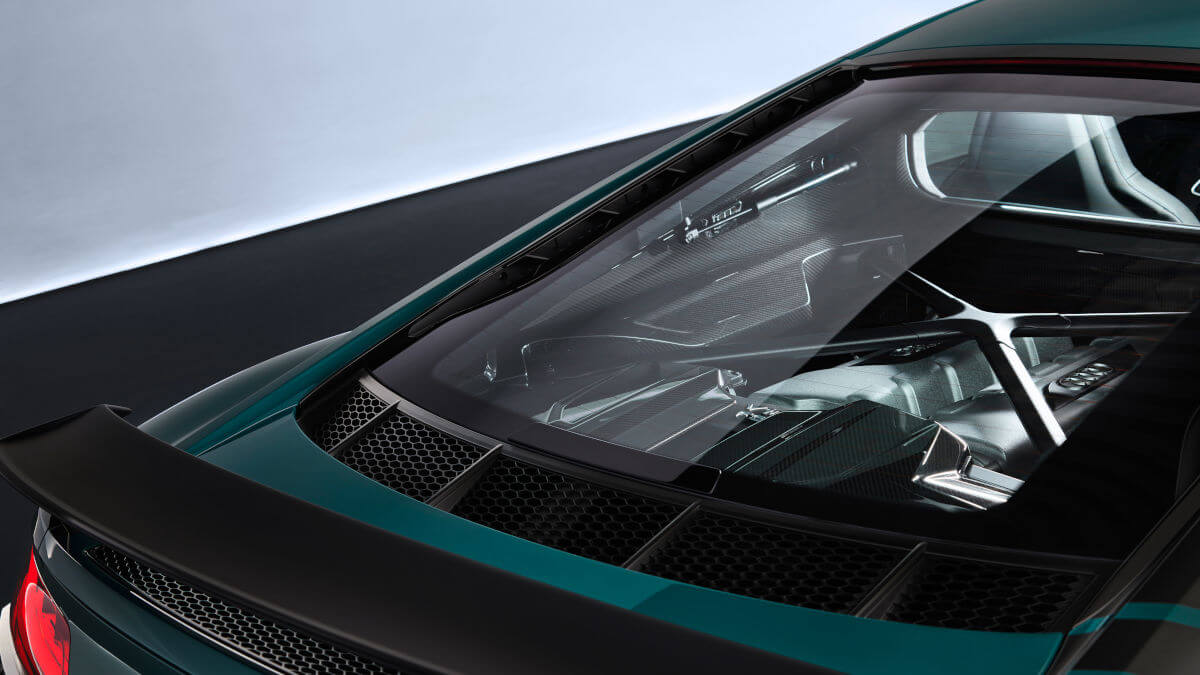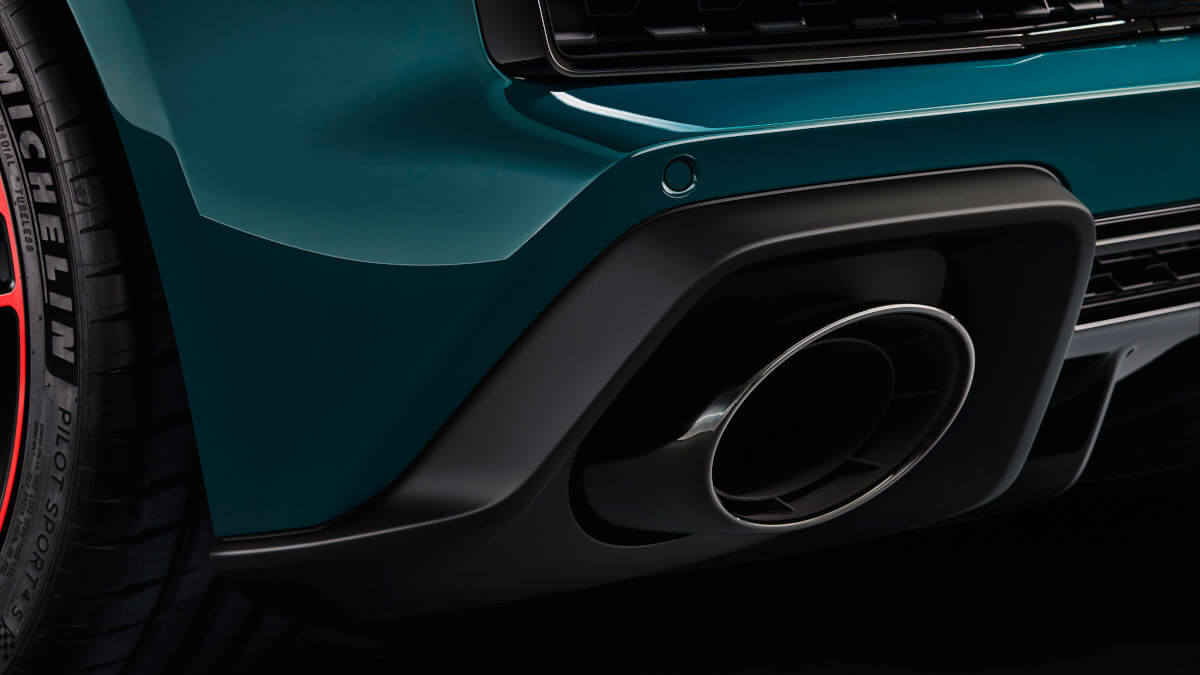 Inside, sporty black in the form of leather and Alcantara covers dominates on the lightweight bucket seats, the center tunnel, the door panels, the headliner, the steering wheel and the dashboard. While the steering wheel's zero mark is kept in red to match the motorsport theme, blue-green seams in the color 'Kailash fern' adorn the other areas of the cockpit. The lettering 'Green Hell R8' is embroidered into the floor mats.
Only 50 units worldwide
The Audi R8 V10 Performance quattro serves as the technical basis for the Green Hell special edition, which is limited to 50 units worldwide. This means that 456 kW/620 hp and 580 newtonmeters of torque from 5.2 liters of displacement are available to accelerate the mid-engine sports car from a standing start to 62 mph in 3.1 seconds. The topspeed is 205.7 mph. For the German market Audi announced a purchase price of 233,949,59 € (incl. VAT).

Images: Audi