Automotive
Aston Martin Vantage F1 Edition
Just in time for the start of the new 2021 Formula 1 season, Aston Martin not only unveiled a new race car, a safety car and a medical car. Also new is the F1® Edition based on the Vantage. This special edition model marks the top of the Vantage range. It not only features new aerodynamic components, but also modifications to the chassis and powertrain. On the other hand, there are apparently no plans for a limitation. The F1® Edition is available as both a Coupé and a Roadster. The new safety car is also based on a Vantage with these modifications.
More power, better handling
The engineers developed a performance upgrade for the four-liter V8 biturbo engine from the collaboration with Mercedes-AMG. Compared to the normal Vantage, the output increased by 25 horsepower to now 535 hp (393 kW). At the same time, the maximum torque of 685 Nm was retained. However, it is now available sooner and over a wider rev range. The standard eight-speed automatic transmission uses an improved system for torque cut during rapid upshifts. This also provides more precise downshifting under braking, giving the driver better control. The front axle steers even better thanks to greater rigidity in the front underbody area. New damper internals and modified rear springs give the Vantage F1® Edition a finer response in fast compressions and over crests, without degrading handling in slow compression.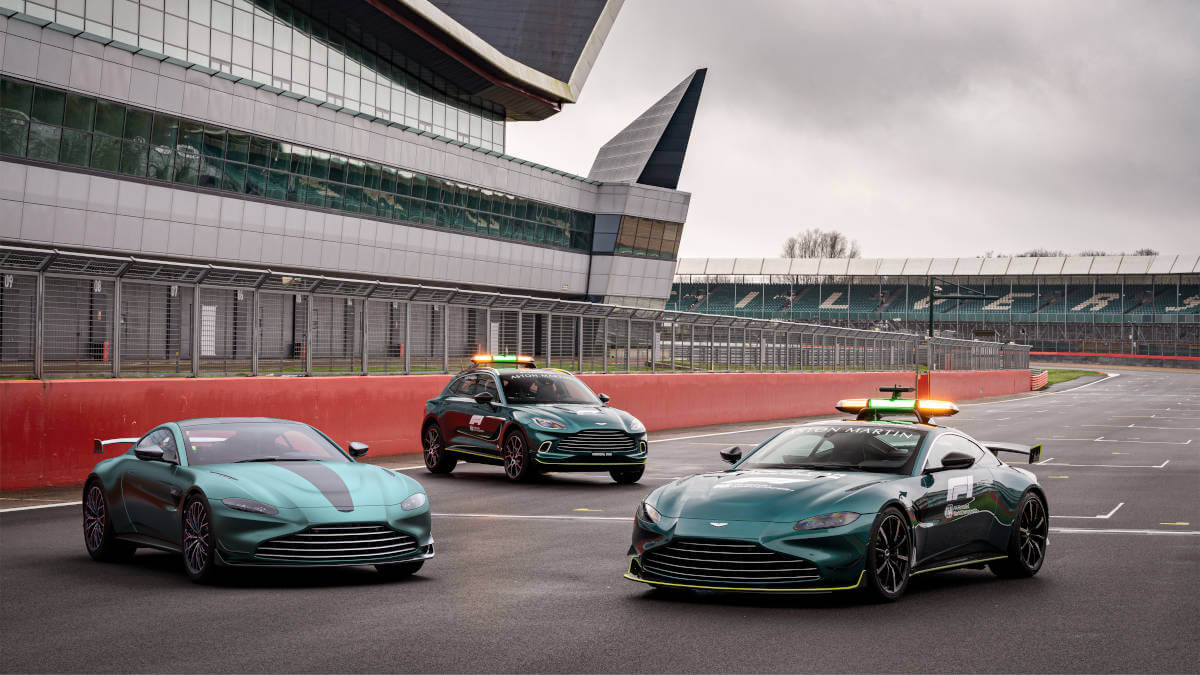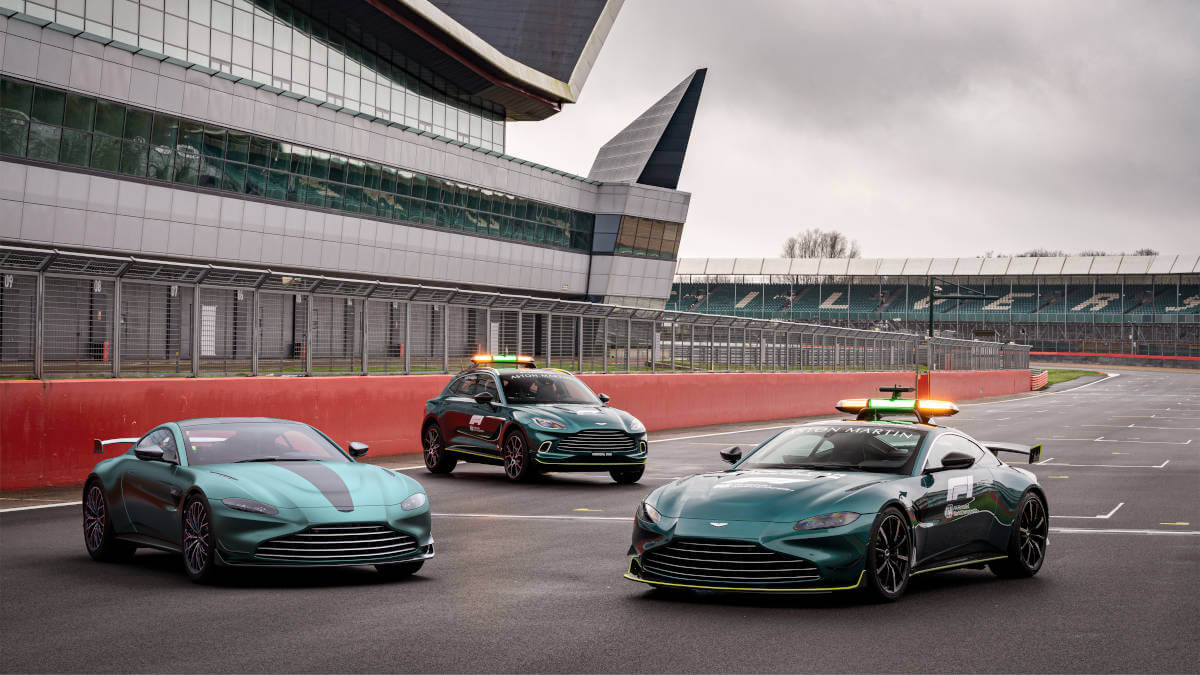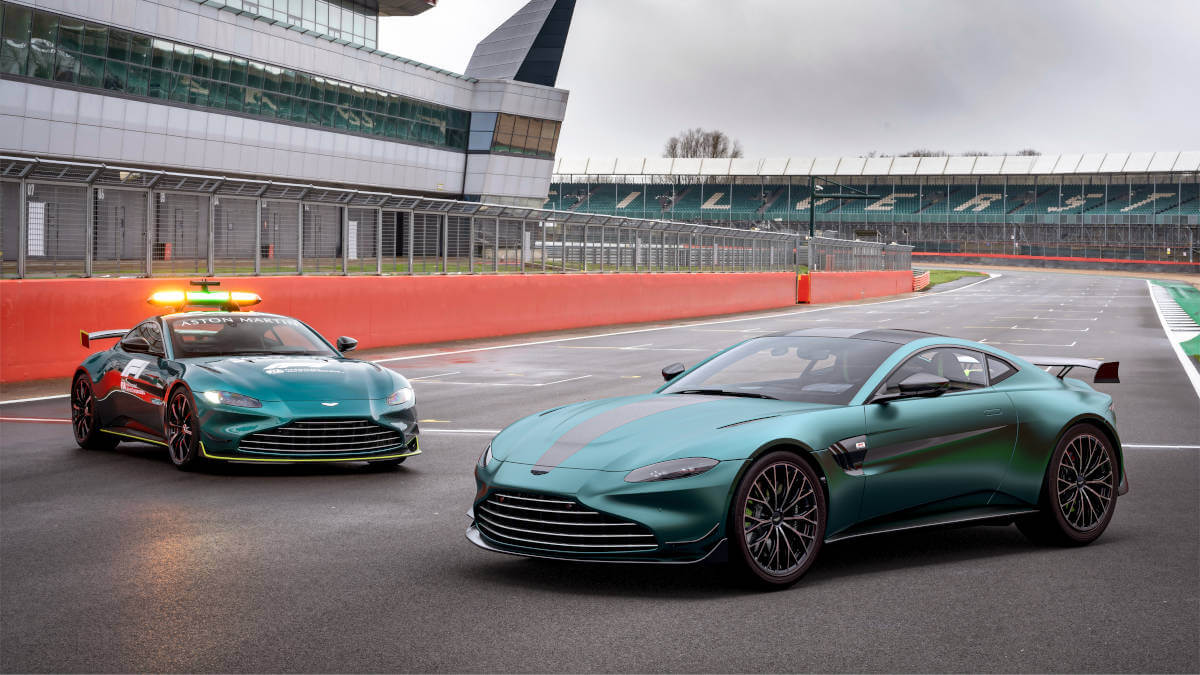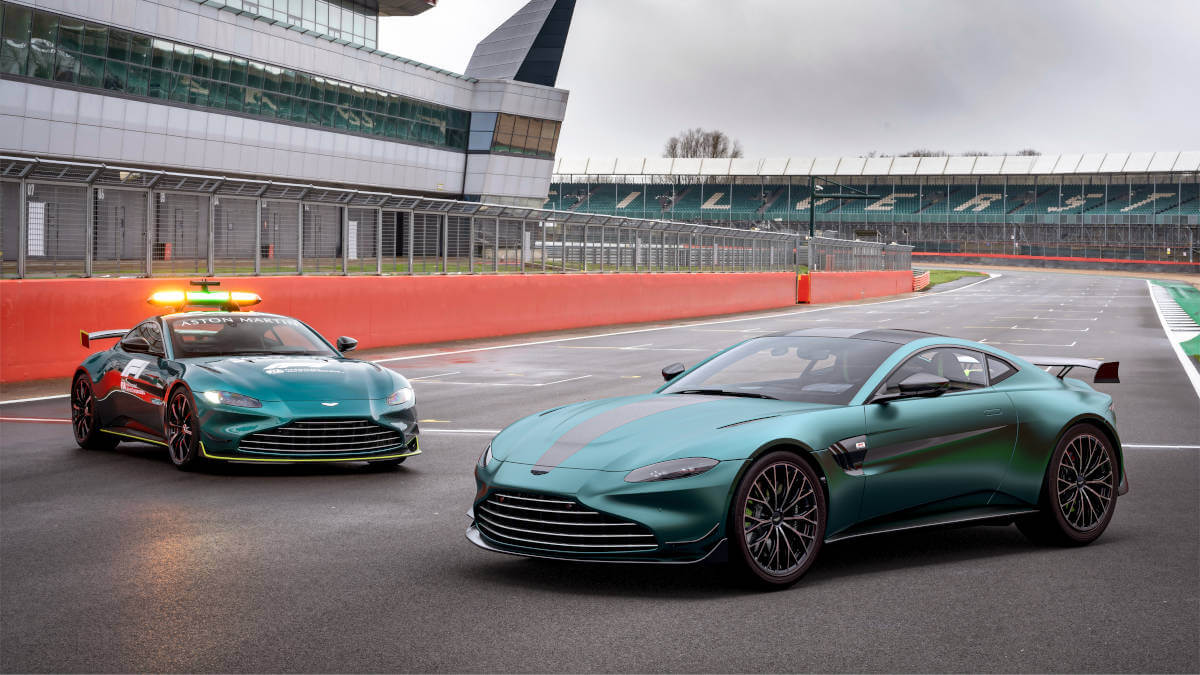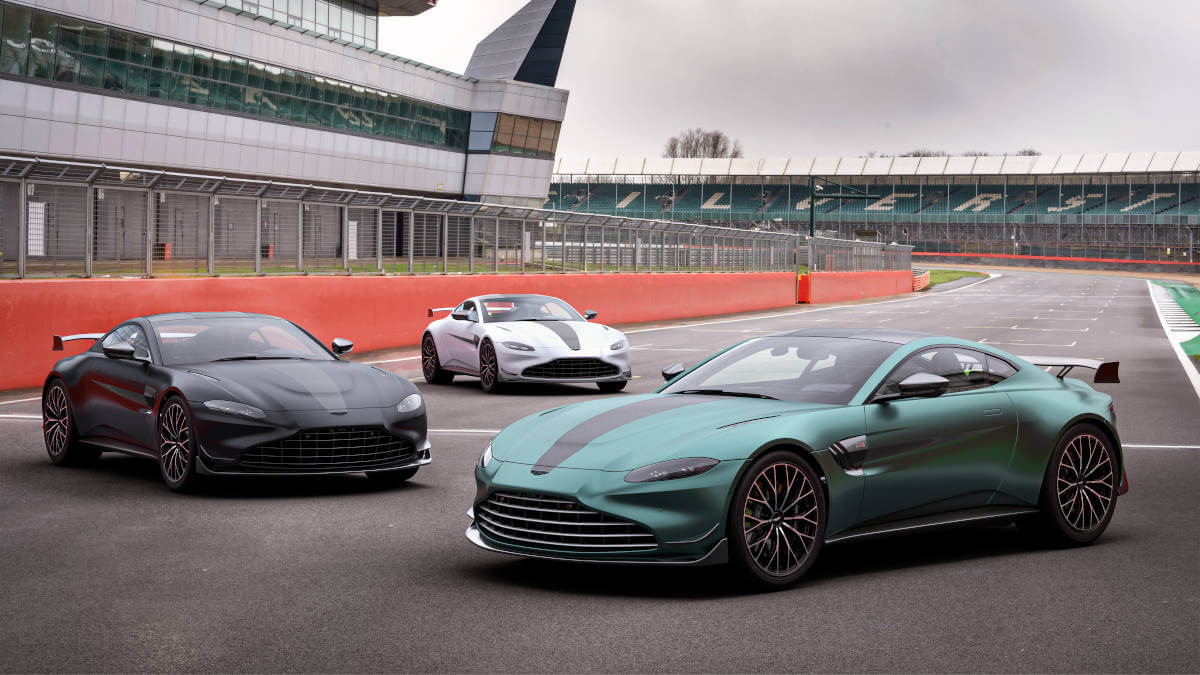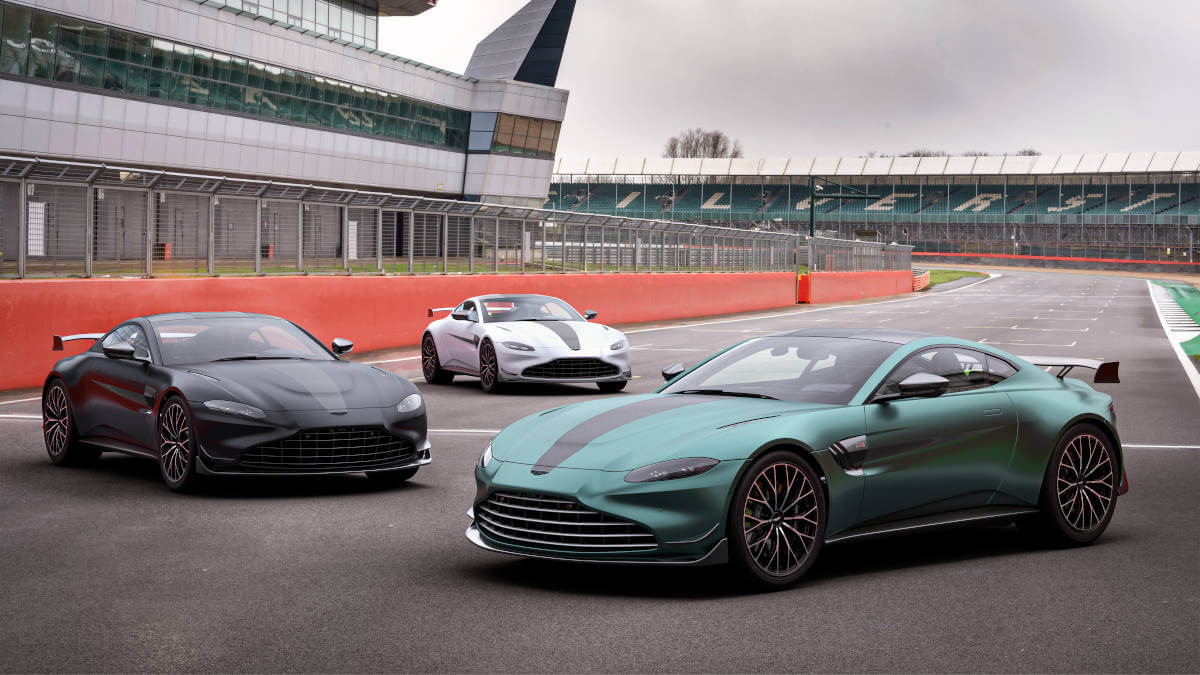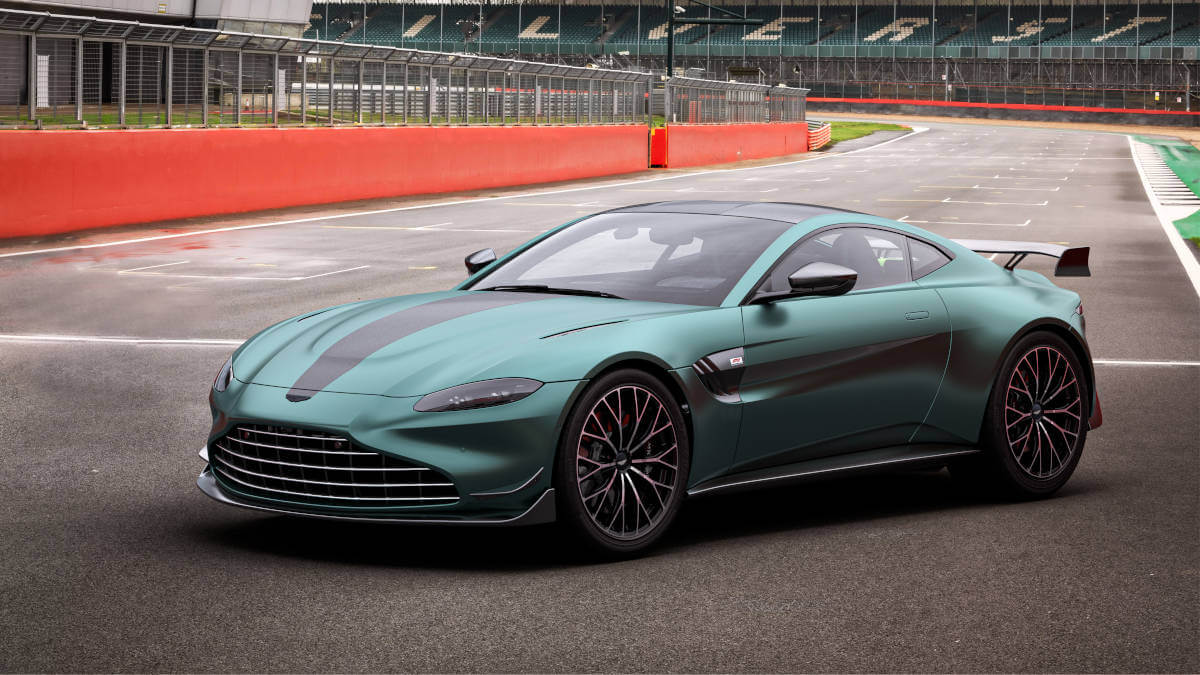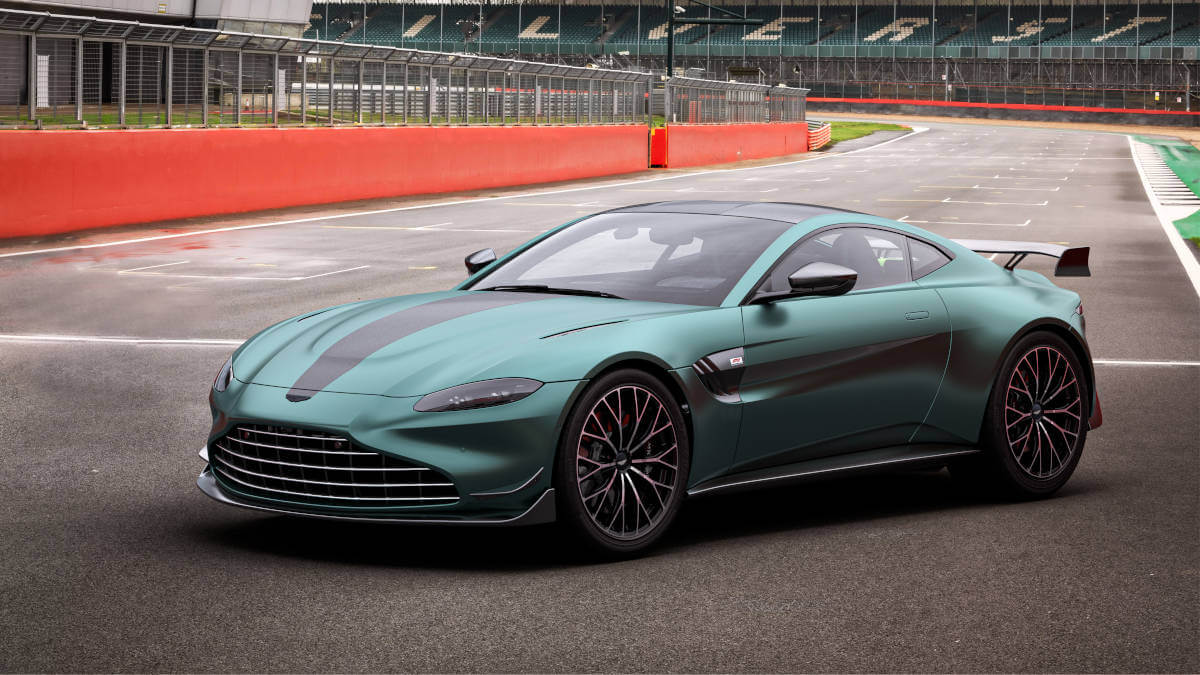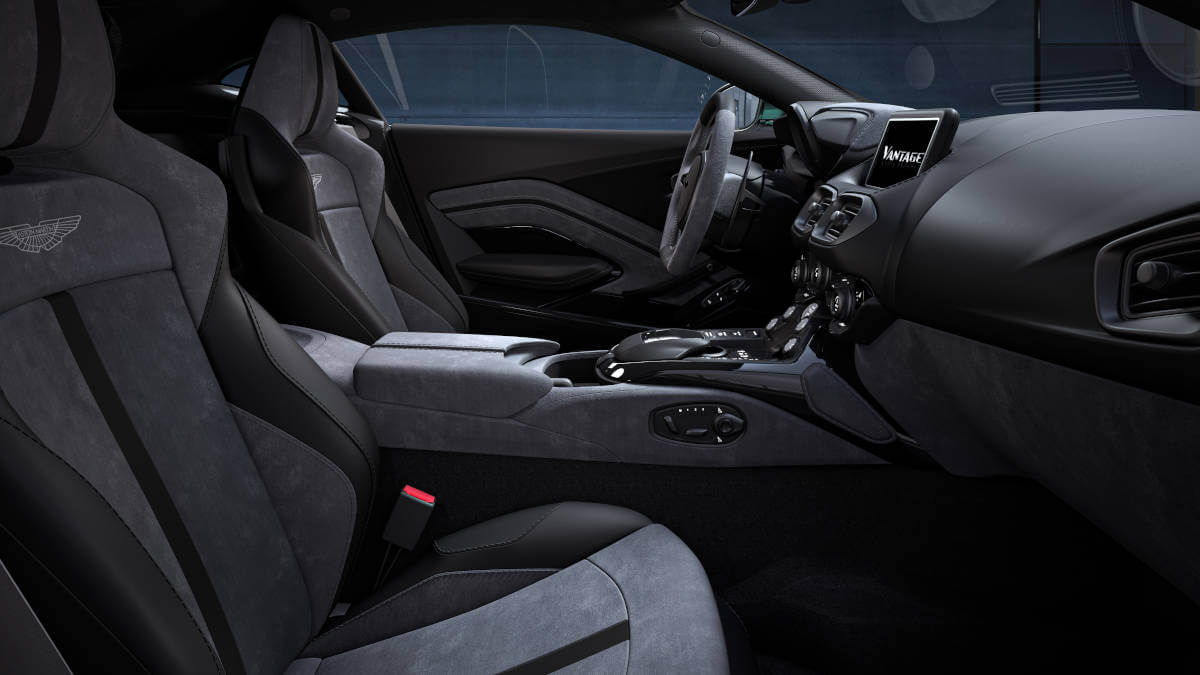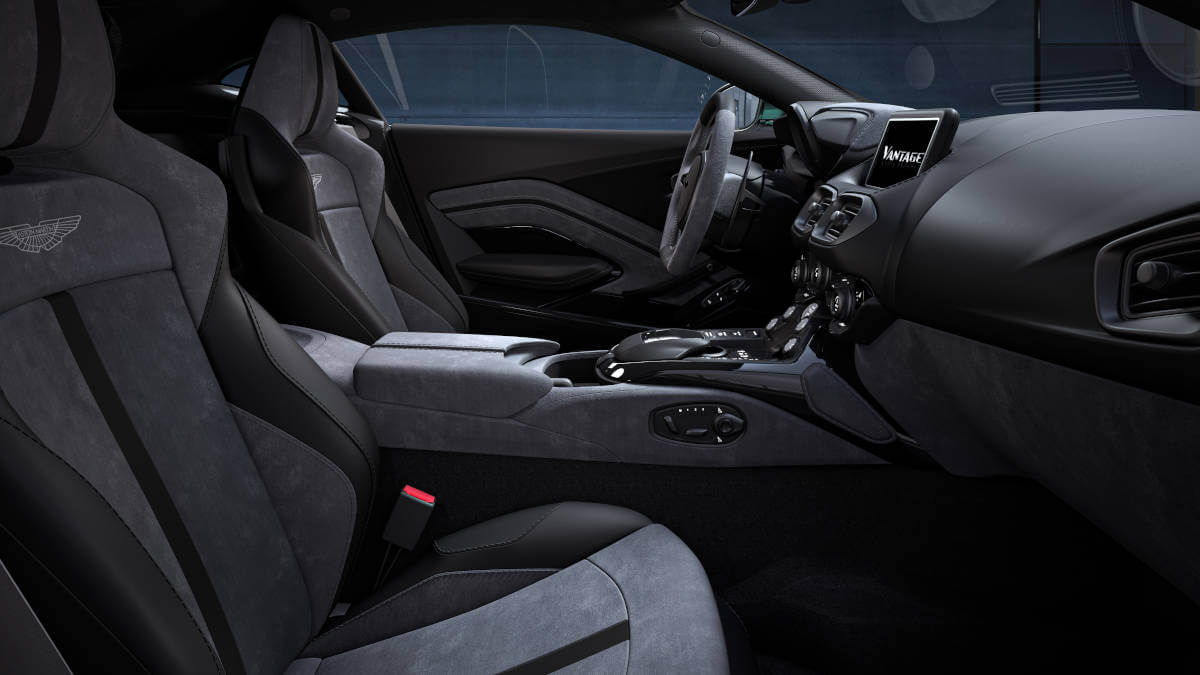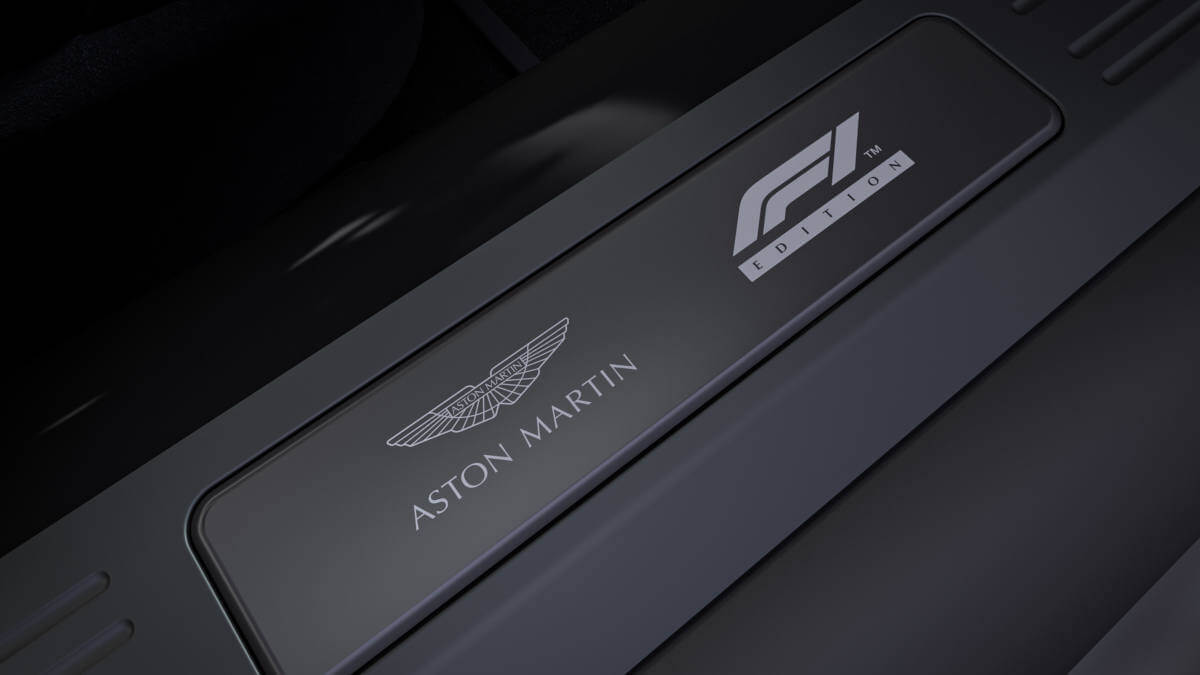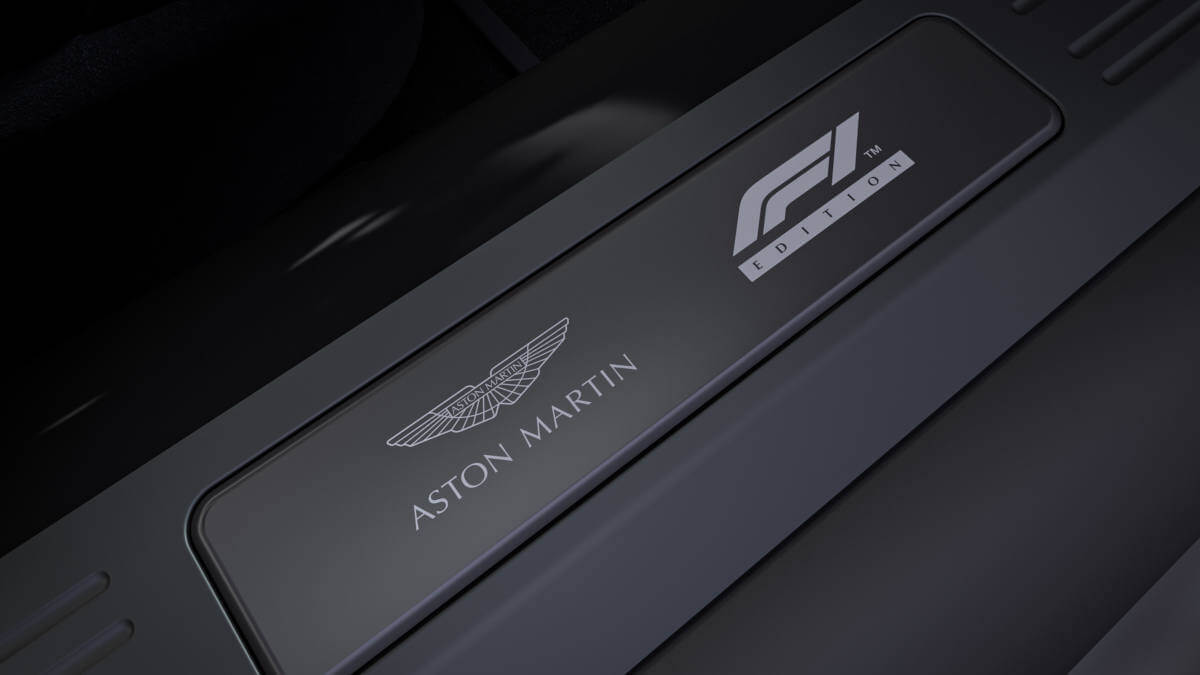 Aero kit and 21-inch wheels
Visual changes compared to the regular Vantage are manifold. For example, the F1® Edition rolls from the factory on 21-inch wheels with low-profile tires from Pirelli. To increase downforce at high speeds by 200 kilograms, Aston Martin has fitted an extensive aero kit. A full-width spoiler lip sits under the front bumper. This is supplemented by side dive planes. At the rear, the already familiar diffuser of the Vantage works together with a new rear wing. Added to this are changes to the underbody. The vaned radiator grille, the visible carbon accents and the four exhaust tailpipes have less influence on the aerodynamics.
Three paint colors to choose from
A limited color palette is available for the body, each available in gloss or matte finishes. In addition to 'Jet Black' and 'Lunar White', there is als a new 'Aston Martin Racing Green', inspired by the Aston Martin Cognizant Formula One Team race car. A wide racing stripe in matte dark grey extends from the front Aston Martin logo to the rear edge of the trunk lid. Inside, there's black leather and grey Alcantara combined with either black, grey, red or lime green accents. The first vehicles are scheduled to start rolling into dealerships in May. Prices start at 162,000 € in Germany or £ 142,000 in the UK.

Images: Aston Martin