Automotive
Aston Martin Valhalla
At the 2019 Geneva International Motor Show, Aston Martin showed two new mid-engine sports cars at once. While one is intended to revive the Vanquish model name, the second bore the simple project title RB 003 at the time. It was only some time after the concept car's debut that it was given the name Valhalla. The British sports car manufacturer wanted to develop its own V6 engine for both model series. In the Valhalla, this was to be combined with electric components to form a hybrid drive. No further technical data was available. Shortly thereafter, a consortium of Canadian businessmen led by Lawrence Stroll took over Aston Martin and forged even closer ties with Mercedes-AMG, which already serves as the drivetrain partner for the DB11 and Vantage. Among other things, Tobias Moers moved from the Swabian brand to the British sports car manufacturer as the new CEO.
Hybrid drive with 954 hp
Over the past two years, Aston Martin has developed the Valhalla into a production-ready vehicle. In the process, experience from Formula 1 was incorporated, as the development is being carried out jointly with Red Bull Advanced Technologies. Outstanding handling combined with the best possible aerodynamics are high on the list of specifications. The power source is now a four-liter V8 biturbo engine with 750 hp developed in collaboration with Mercedes-AMG. It is supplemented by two electric motors with a combined 204 hp, which are located on the front and rear axles. In electric-only mode, the Valhalla runs in front-wheel drive only. Up to 81 mph and a range of 9.3 miles are possible. Otherwise, the e-power is split, and up to 100 percent of it can be sent to the rear axle during acceleration maneuvers. The V8 transmits its power to the rear wheels via an eight-speed dual-clutch gearbox. Aston Martin specifies 205 mph as the topspeed.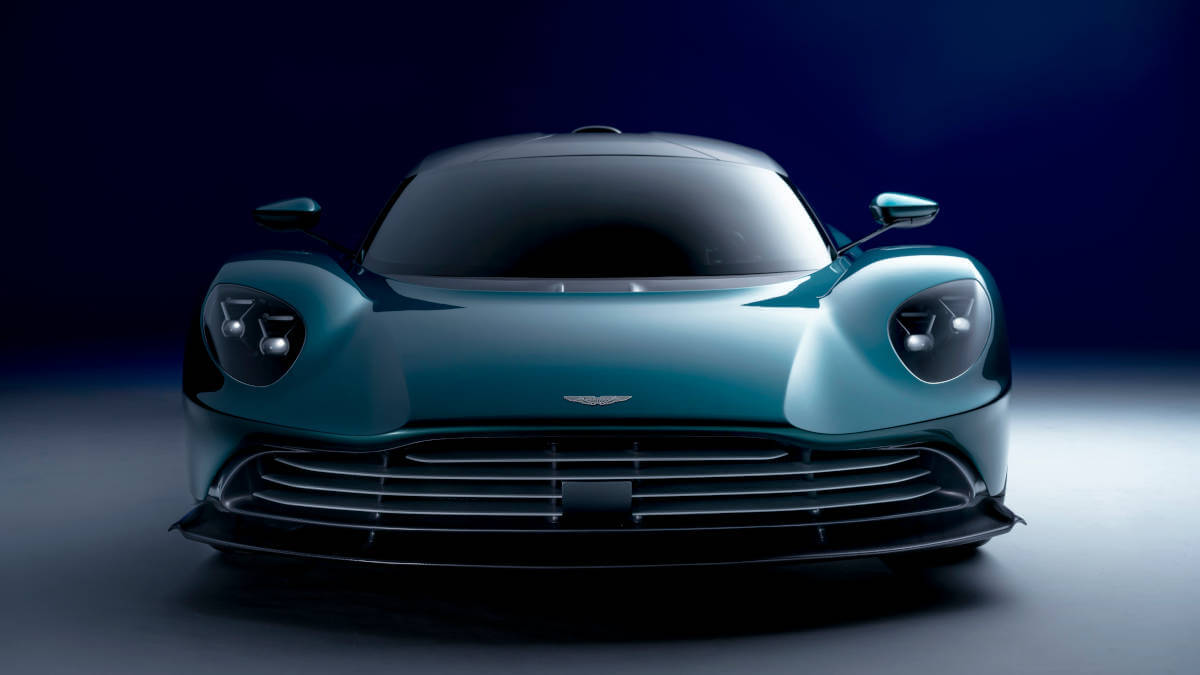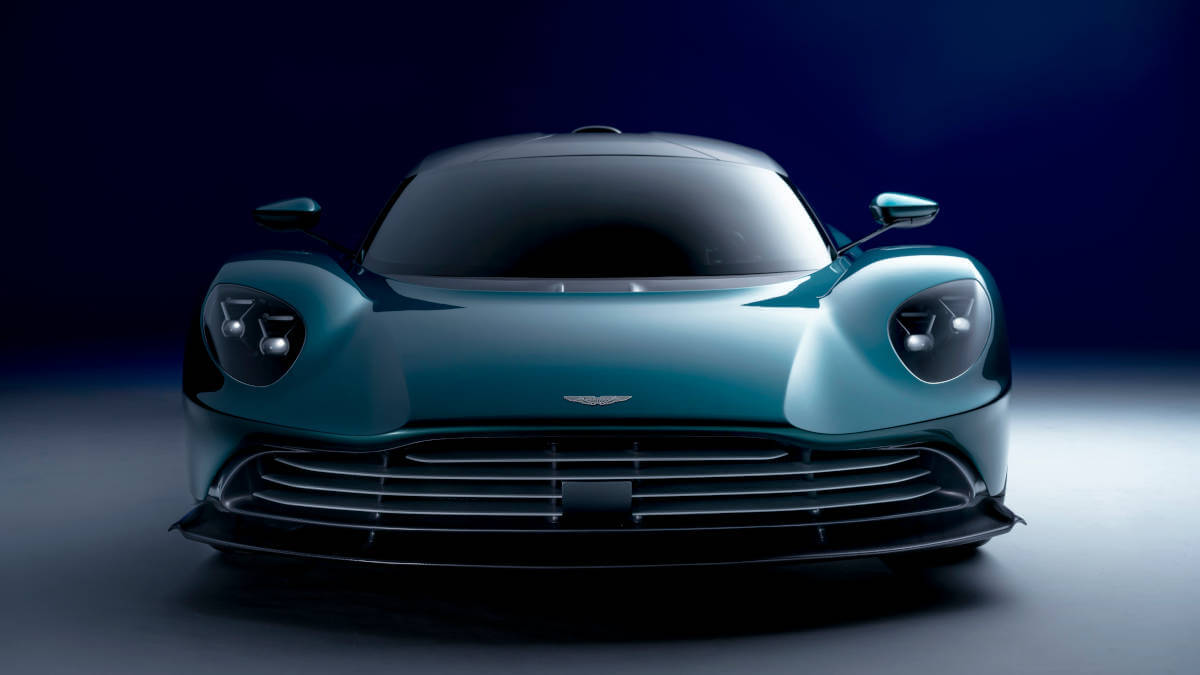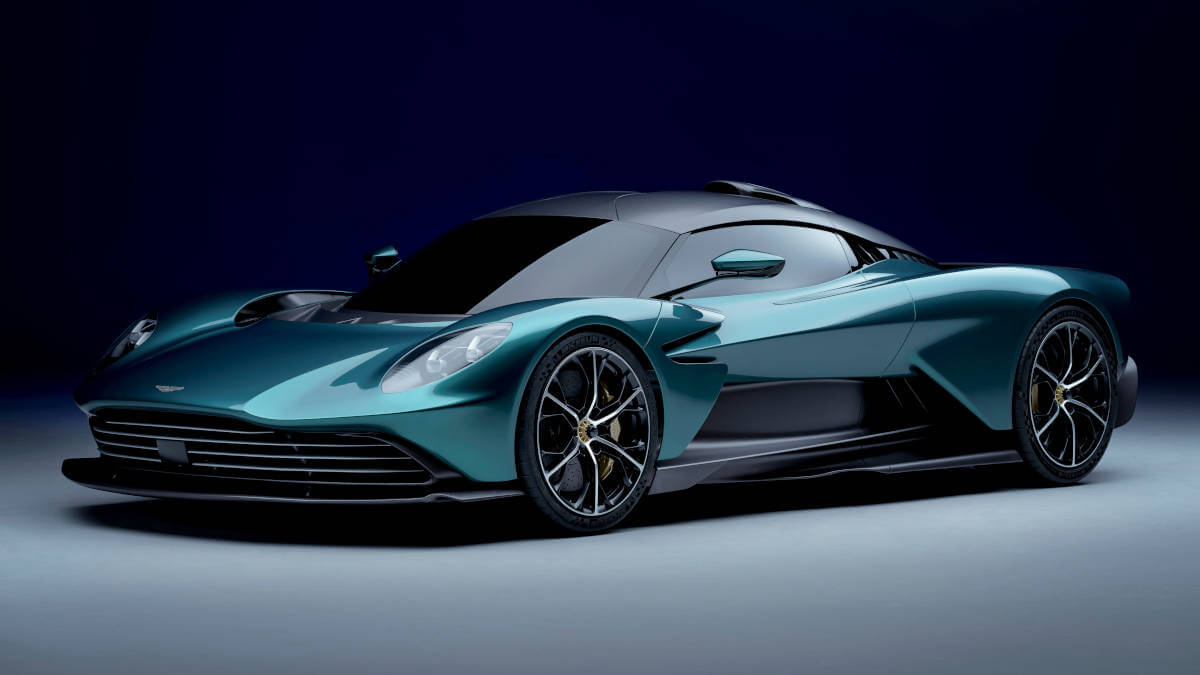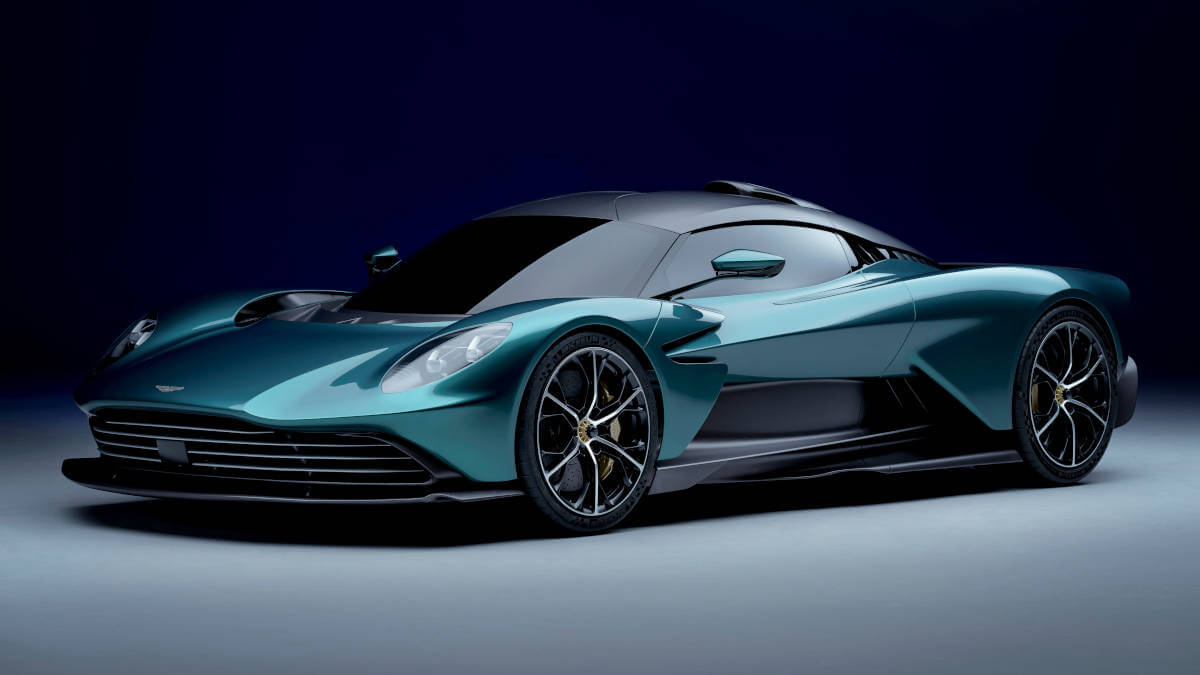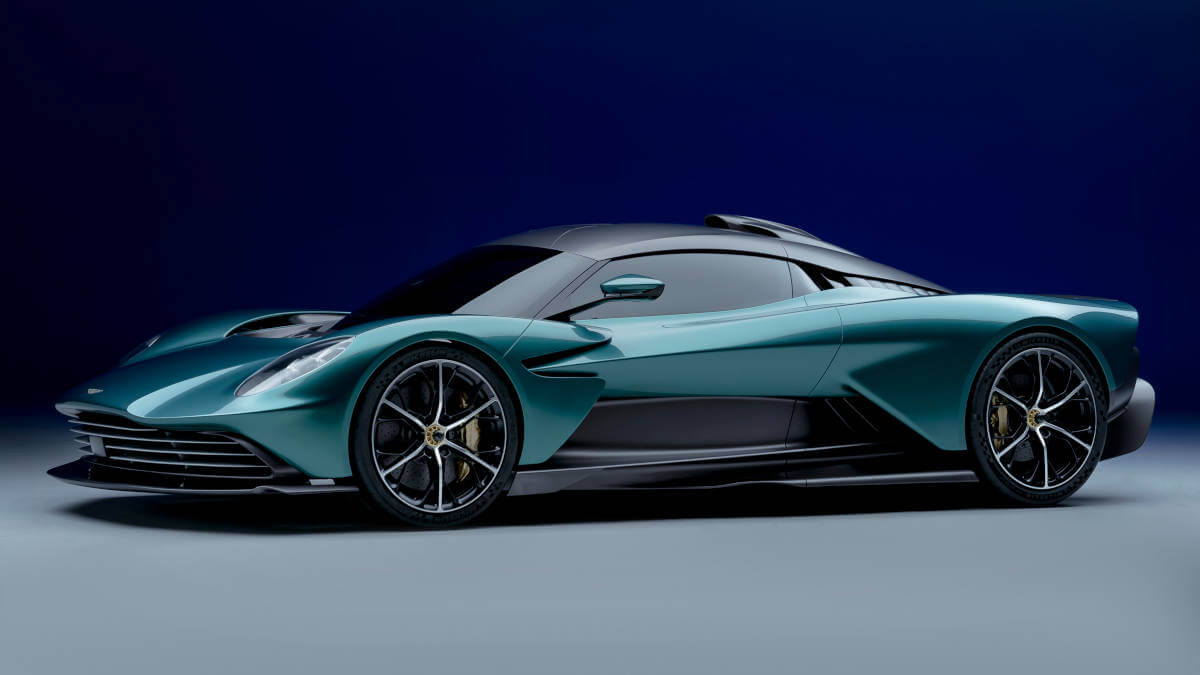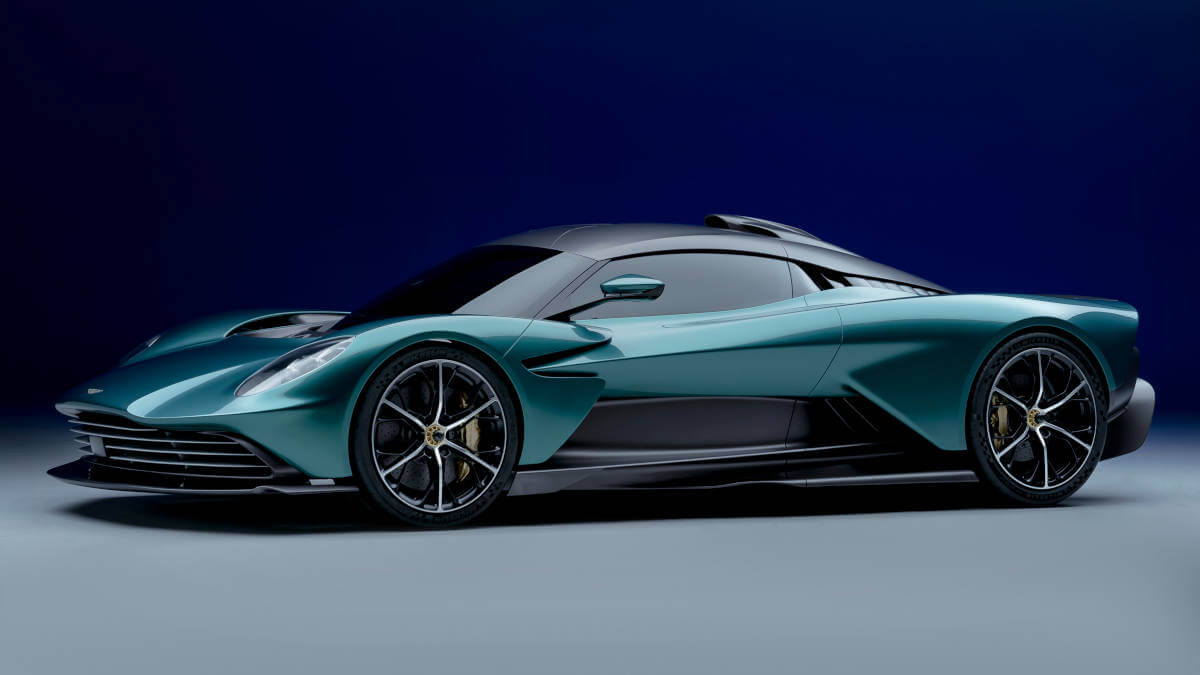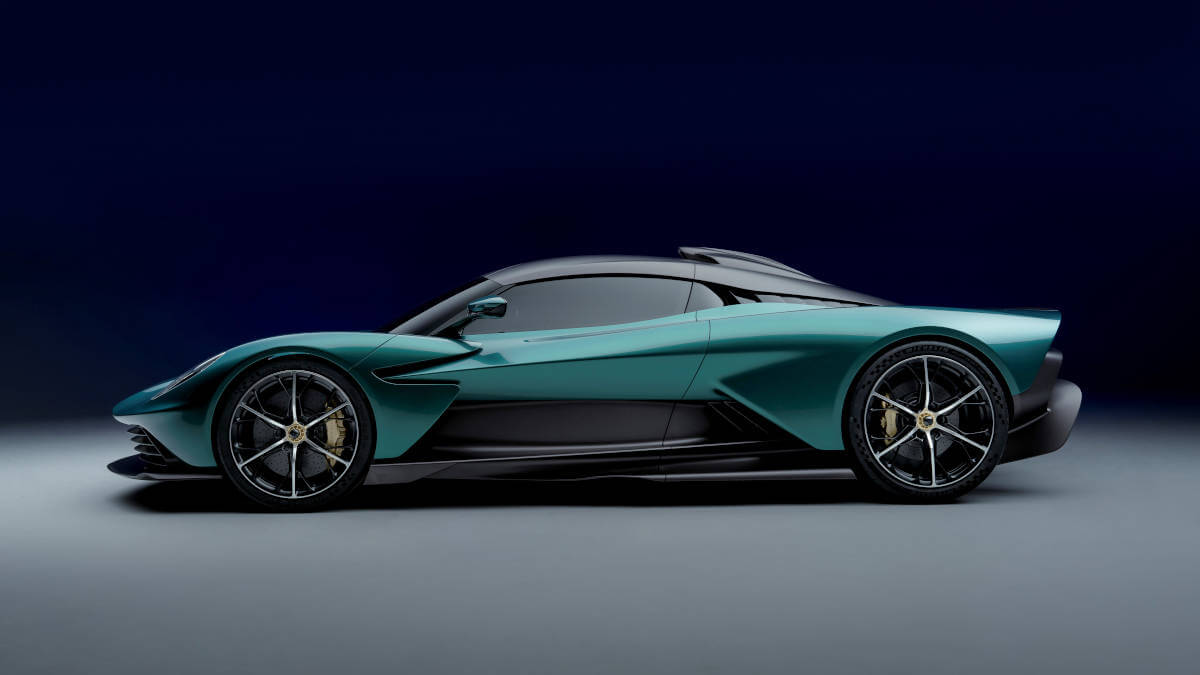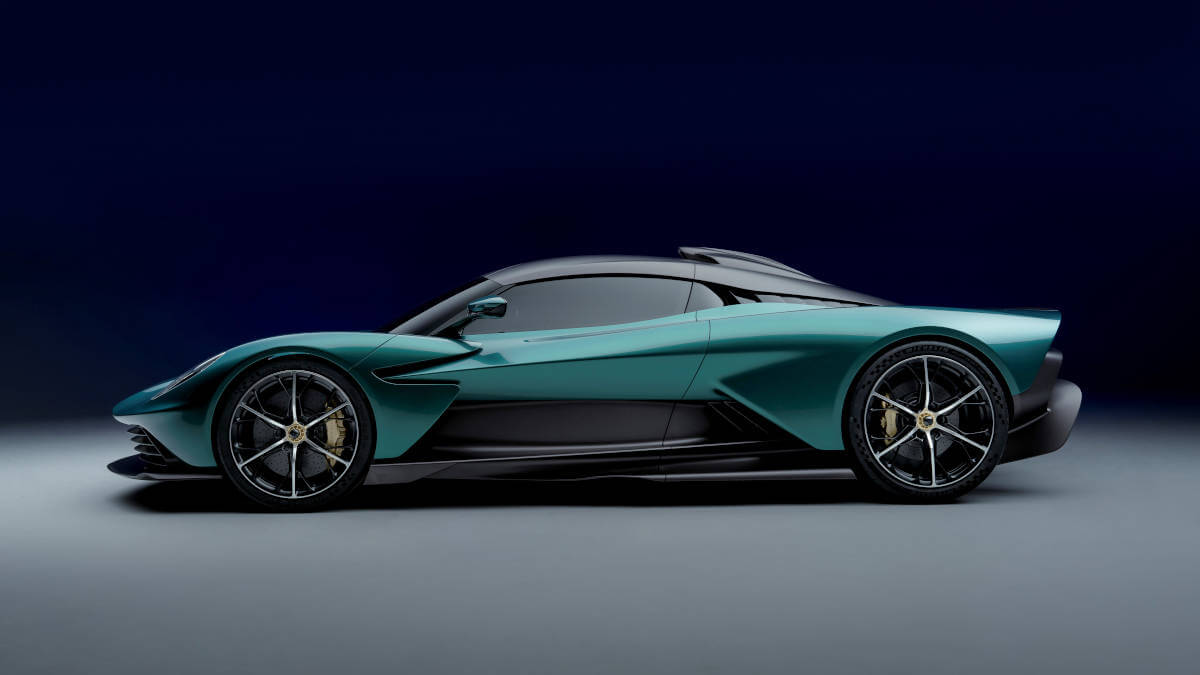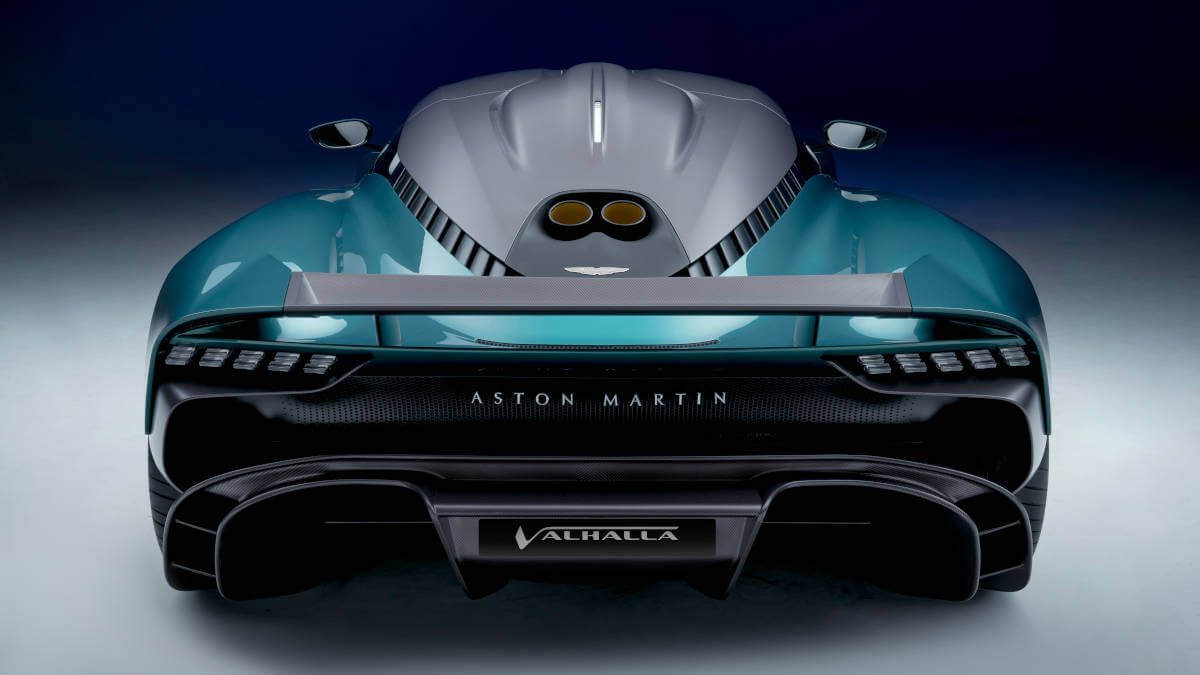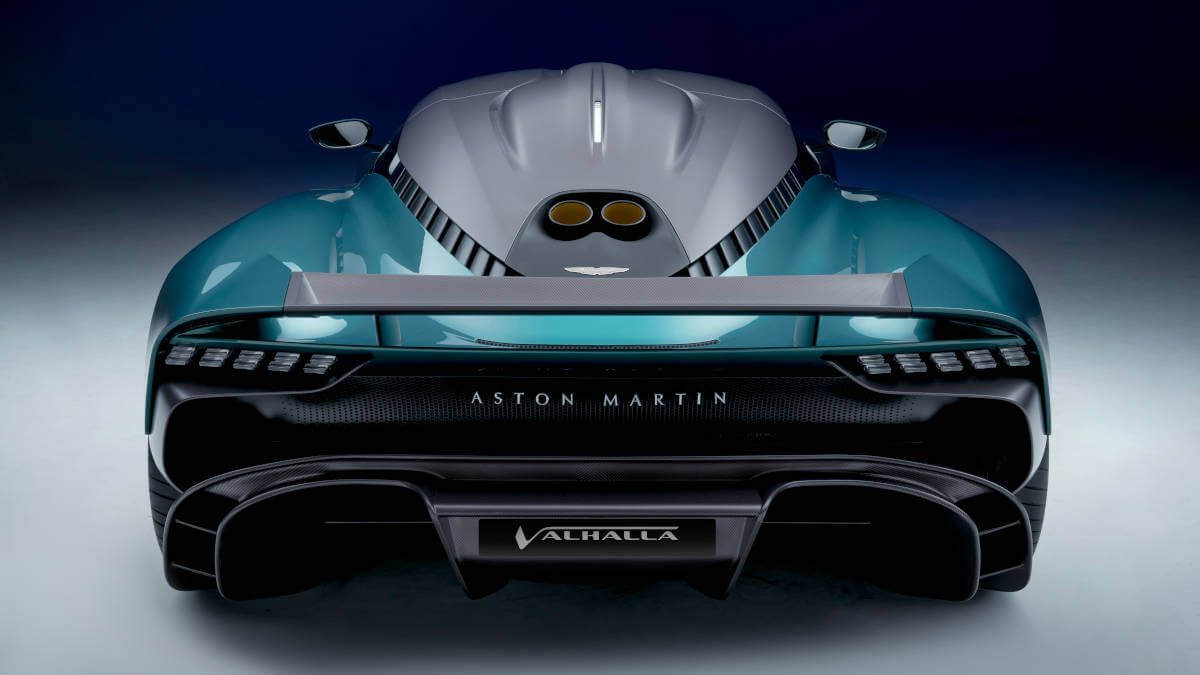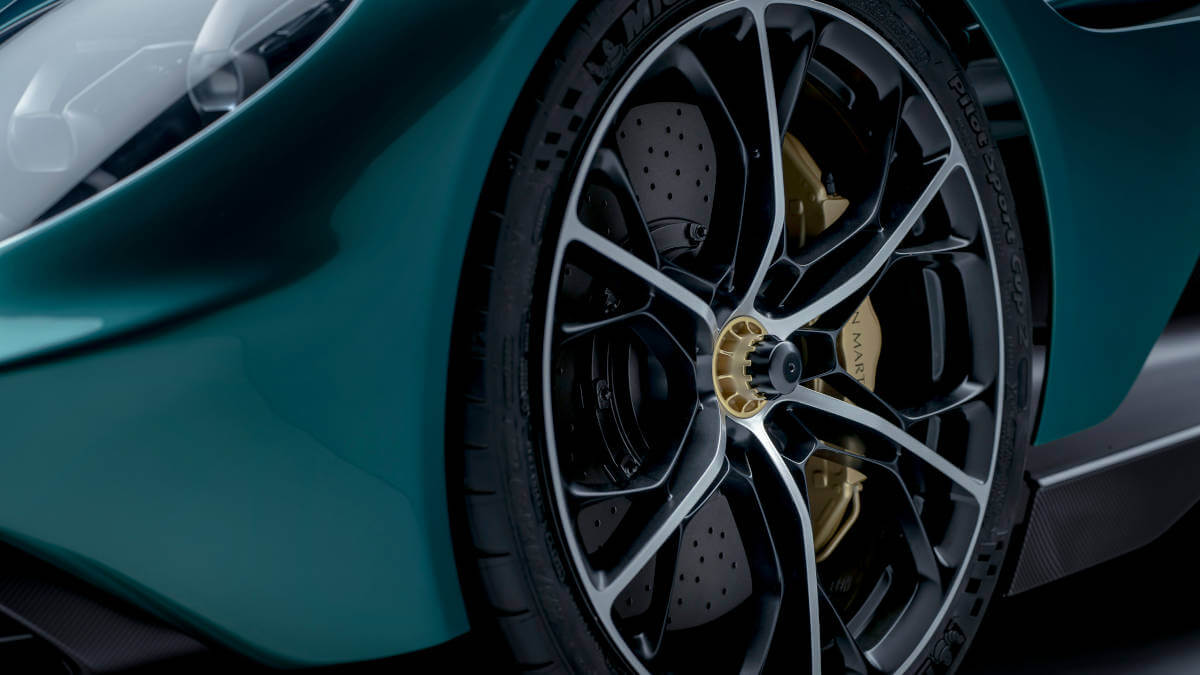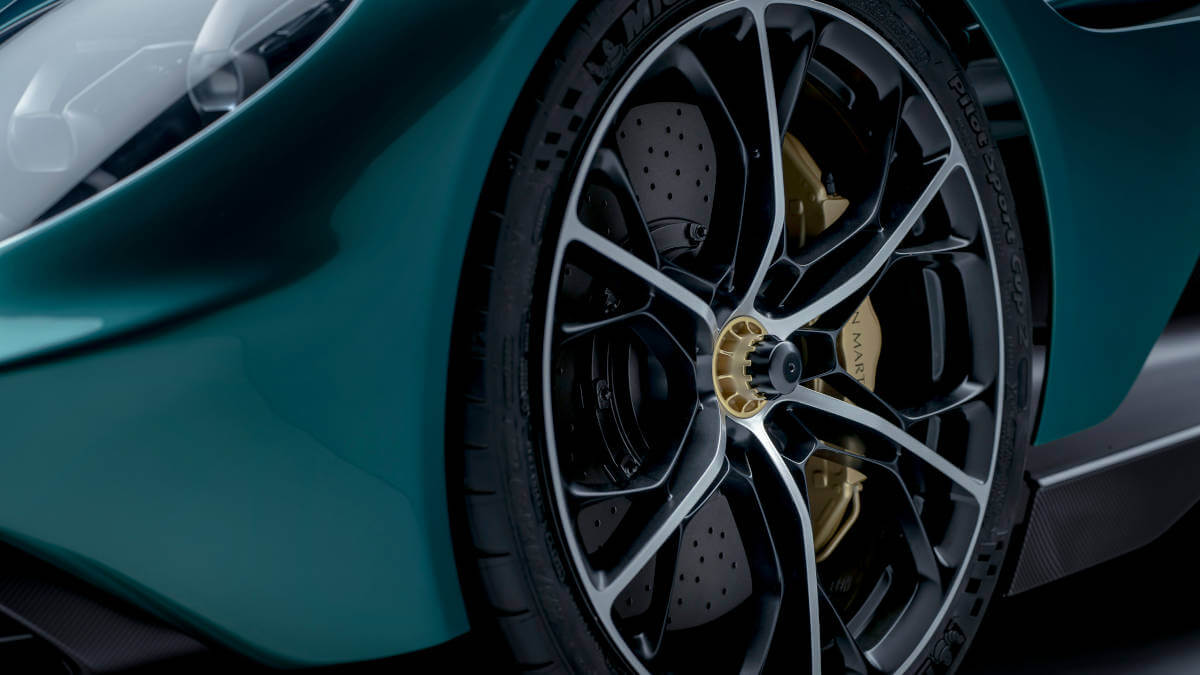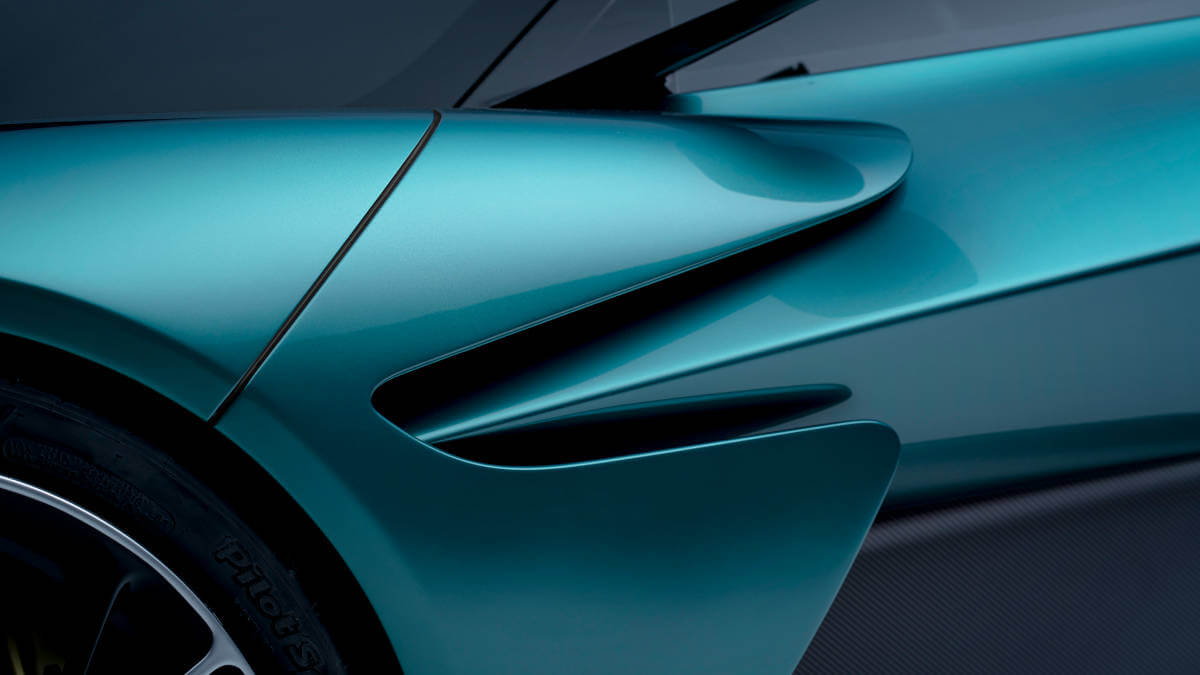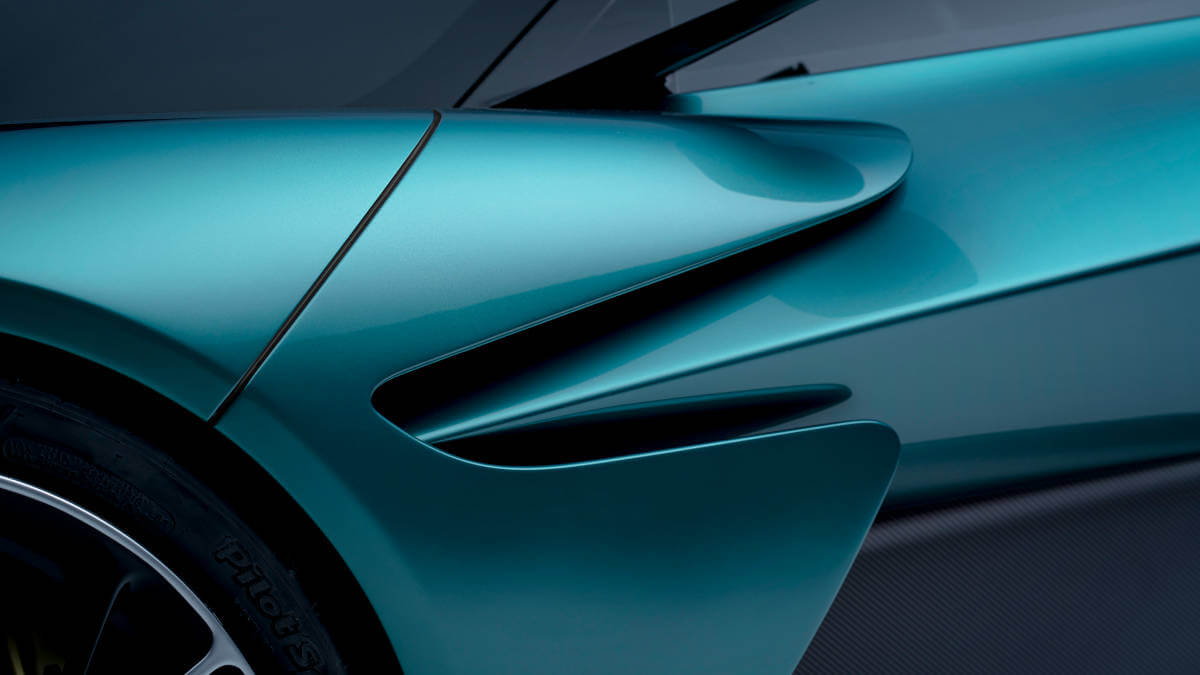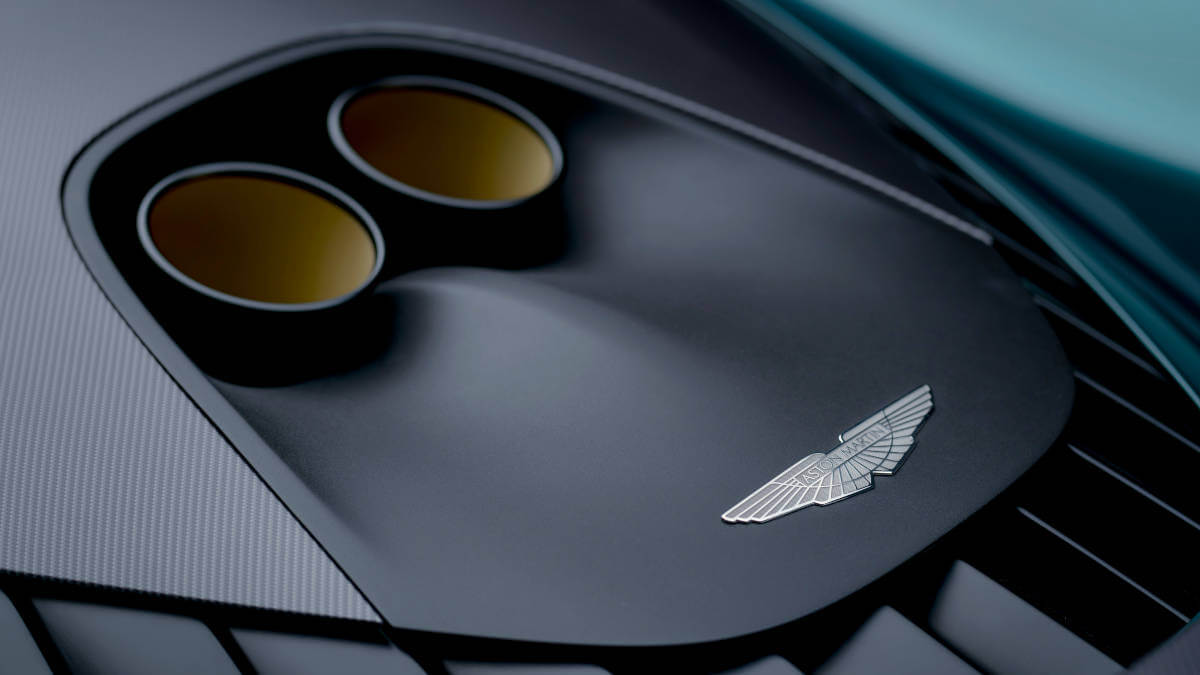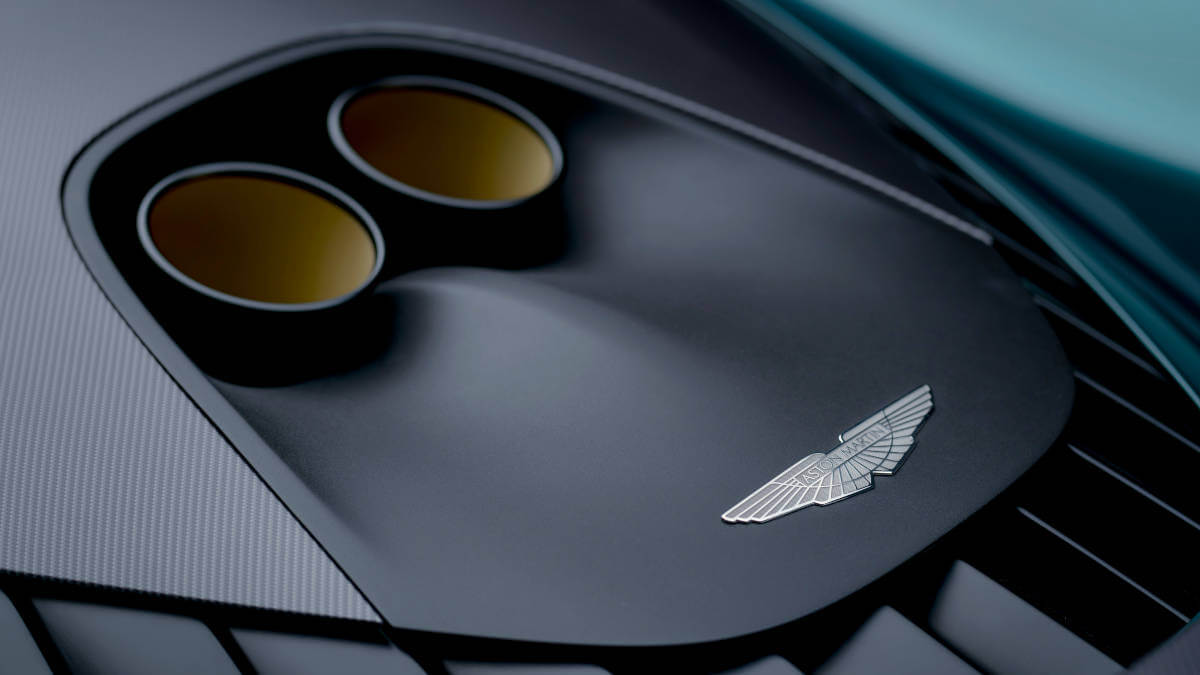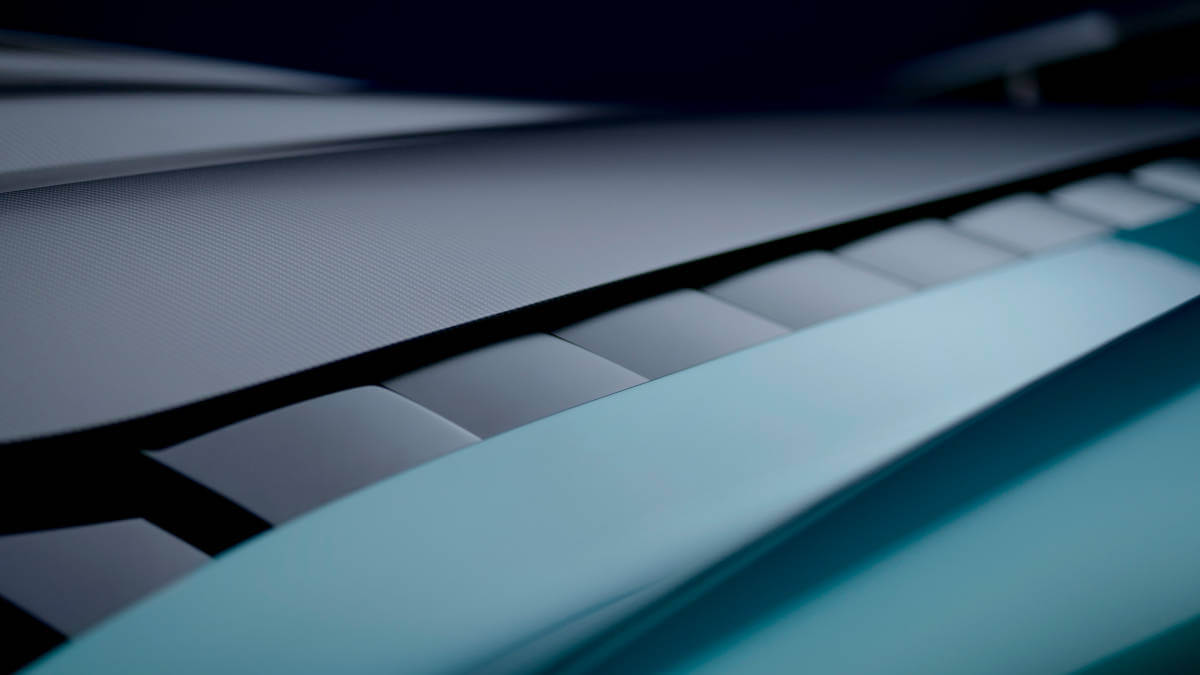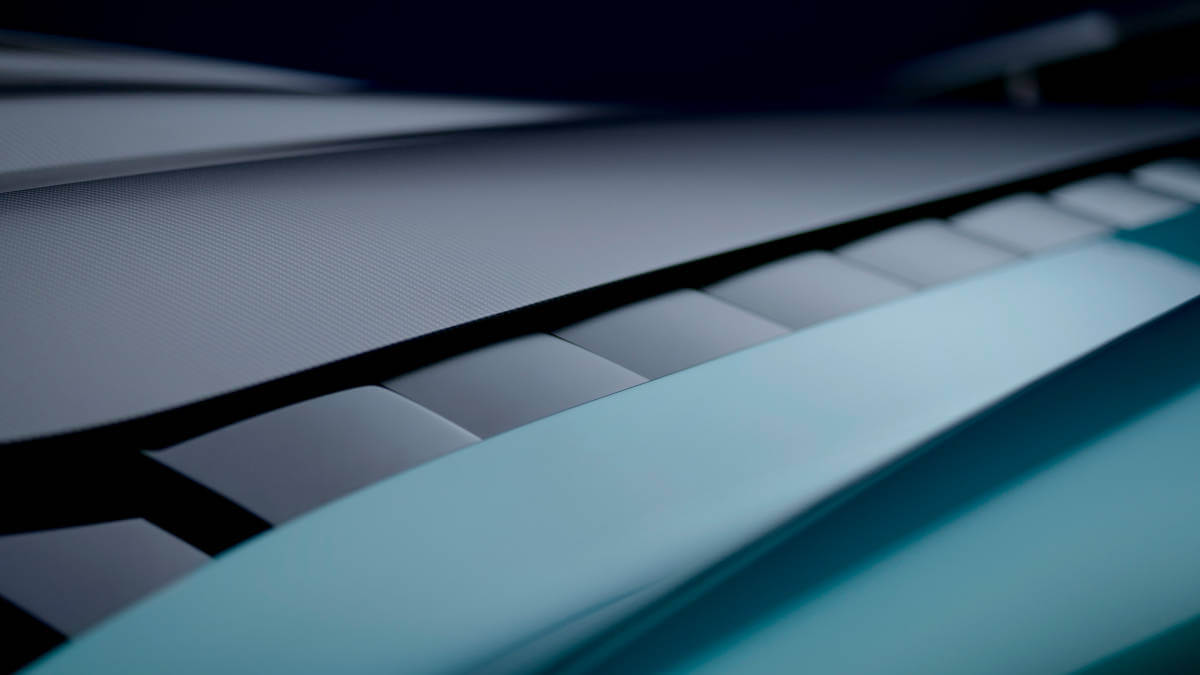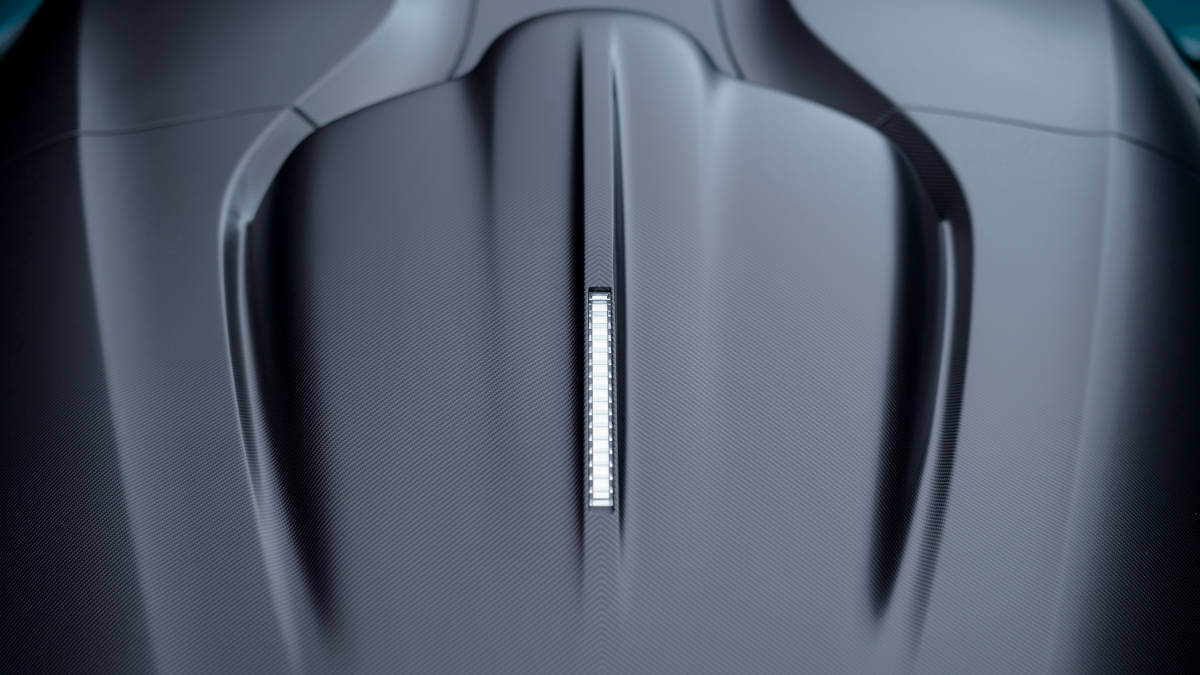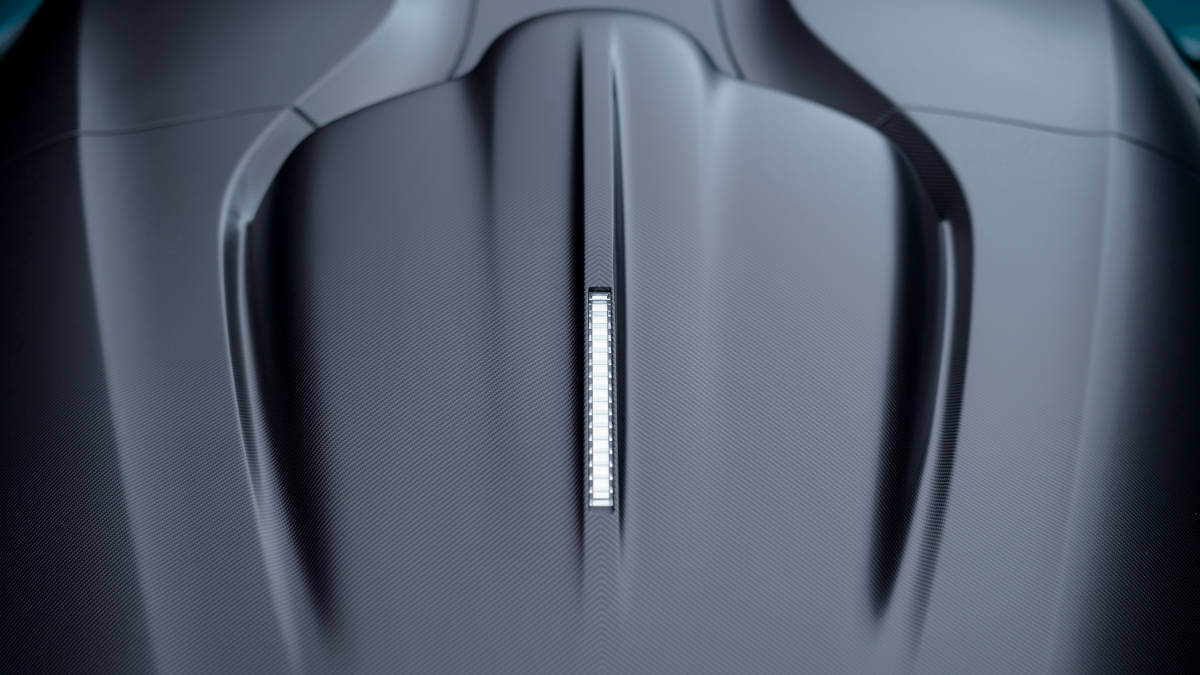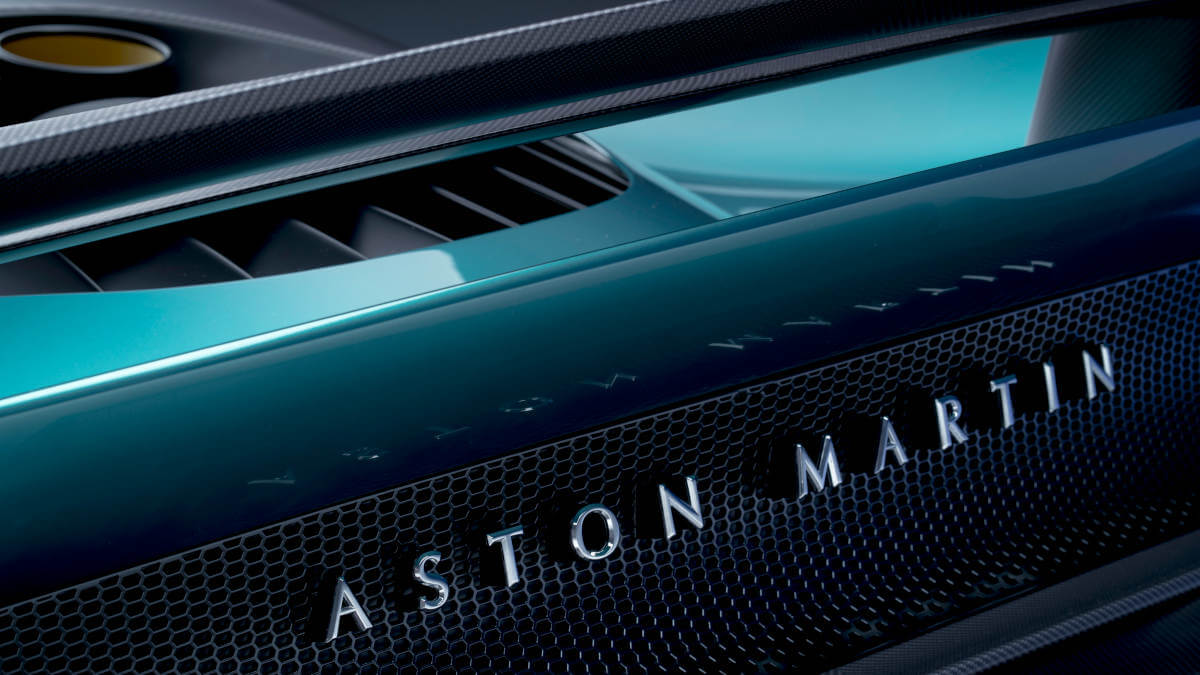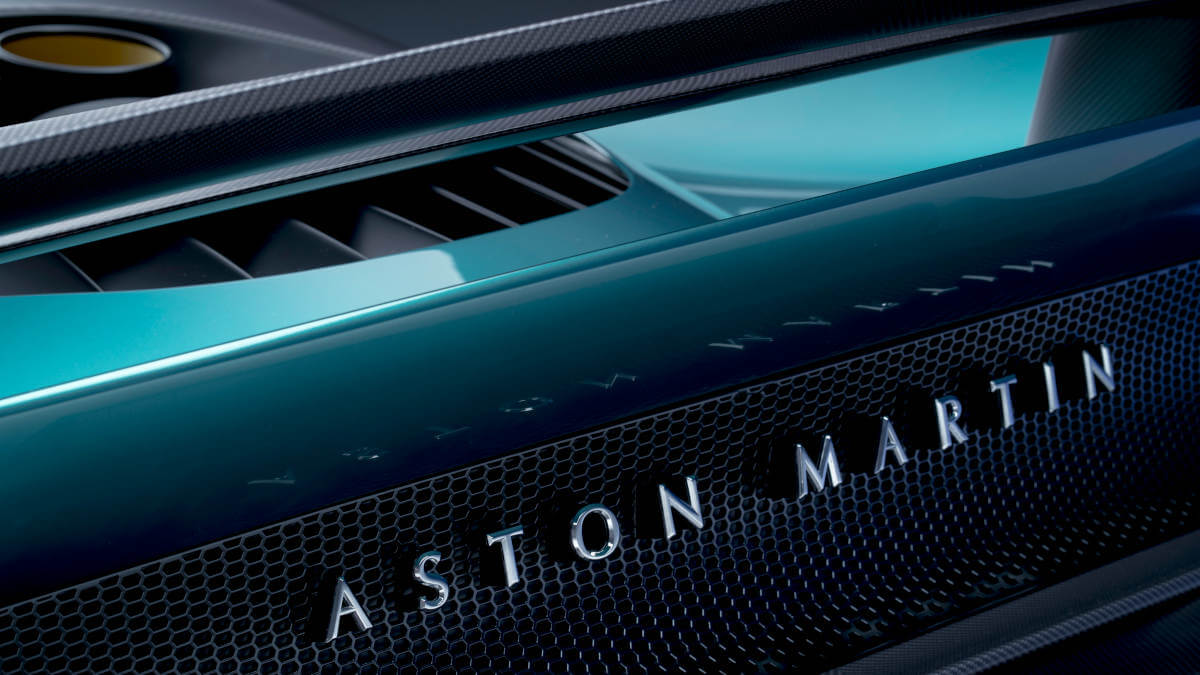 Carbon body with plenty of downforce
In order to achieve the targeted acceleration time of 2.5 seconds from standstill to 62 mph, as well as a lap time of 6:30 minutes on the Nürburgring Nordschleife, the Valhalla is given outstanding aerodynamics. Added to this are an independent carbon monocoque along with pushrod suspension and carbon-ceramic braking system, as well as tires specially developed by Michelin, measuring 20 inches at the front and 21 inches at the rear. Despite the plug-in hybrid drive (PHEV), Aston Martin is aiming for a dry weight of just 1,550 kilograms. Active aerodynamic elements at the front and rear ensure sufficient downforce depending on the driving conditions. At 150 mph, up to 600 kilograms are on tap. The doors, which open forwards and upwards, are made of carbon fiber, as is the rest of the body. A snorkel sits on the roof to direct fresh air to the engine. The front and rear of the Valhalla have been modified compared with the concept car.
Extensively equipped
In contrast to the Valkyrie, Aston Martin is consistently planning the Valhalla as either a left- or right-hand drive model so that it can be offered on all world markets. At the same time, this sports car offers more space and comfort inside than the more extreme Valkyrie. Nevertheless, the cockpit remains clearly driver-oriented. A central touchscreen display can be used to operate the innovative HMI system including Apple CarPlay and Android Auto. While the seats are firmly attached to the carbon chassis, the pedals and steering wheel can be adjusted. Similar to a Formula race car, the hips and feet are at roughly the same height. Standard features include a rearview camera with Surround View, emergency brake assist, adaptive cruise control, dual-zone climate control and LED matrix headlights. Aston Martin left it open when exactly production is to start and whether the number of 500 units announced in 2019 will be maintained.

Images: Aston Martin