Automotive
Alfa Romeo 1900C SS Coupé
In the mid 1950s, a new sporty upper middle class model made its debut with the Alfa Romeo 1900. In addition to the classic Berlina sedan, there were numerous convertibles and coupés on a shortened platform – designated with C for corto. Next to Ghia, Pinin Farina and Zagato, in particular Touring produced corresponding bodies on behalf of Alfa Romeo. The best known of these was the 1900C Super Sprint (SS)
117 hp engine
Analogous to the 1900 Berlina Super, the Corto chassis was also available from 1953 with a four-cylinder engine increased to 1,975 cc. Thanks to two overhead camshafts and two twin carburetors, 86 kW/117 hp was available. In contrast to the normal version, power was transmitted to the rear wheels via a manual transmission with five instead of four gears.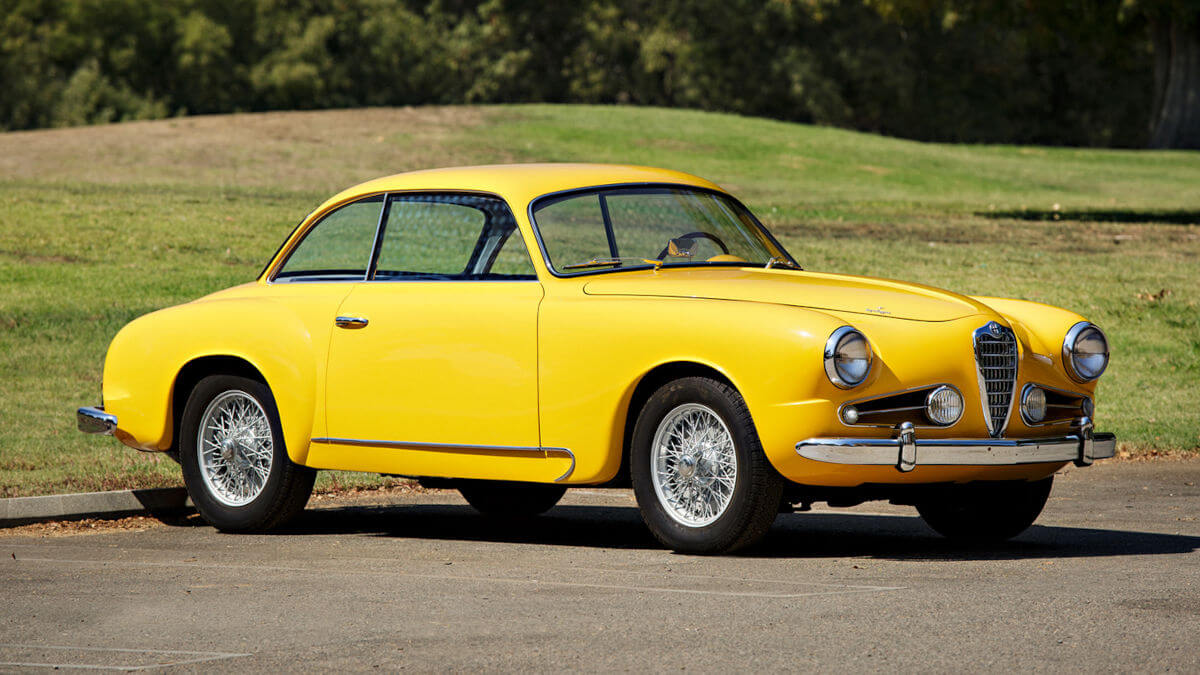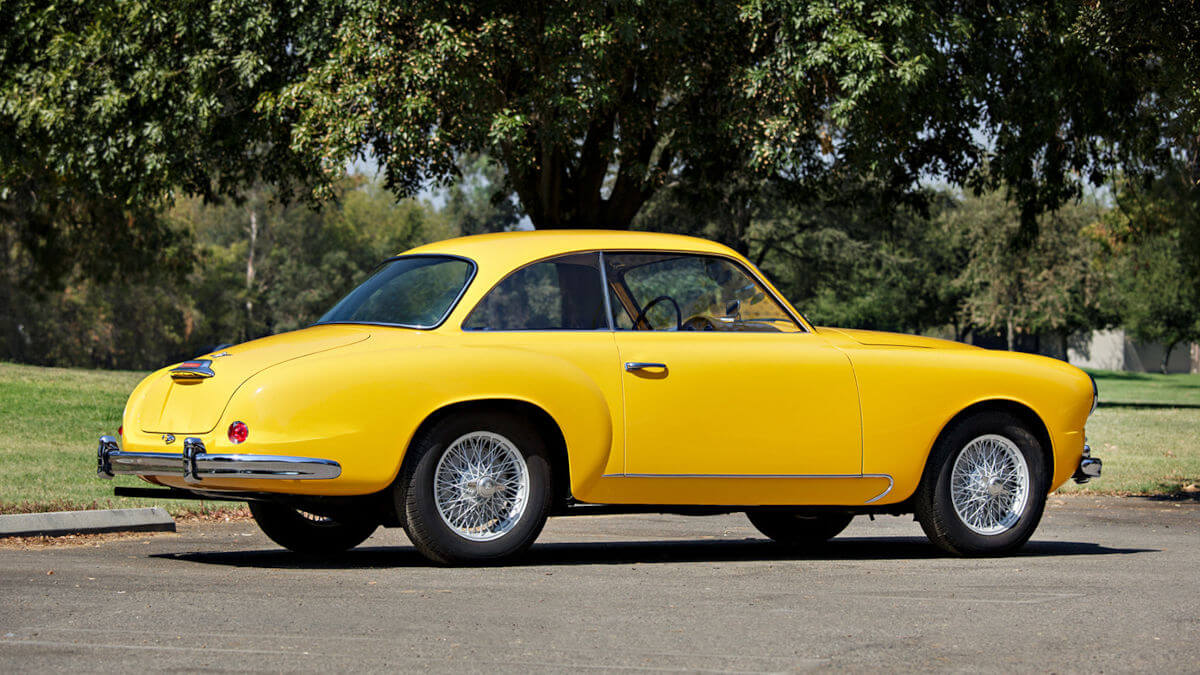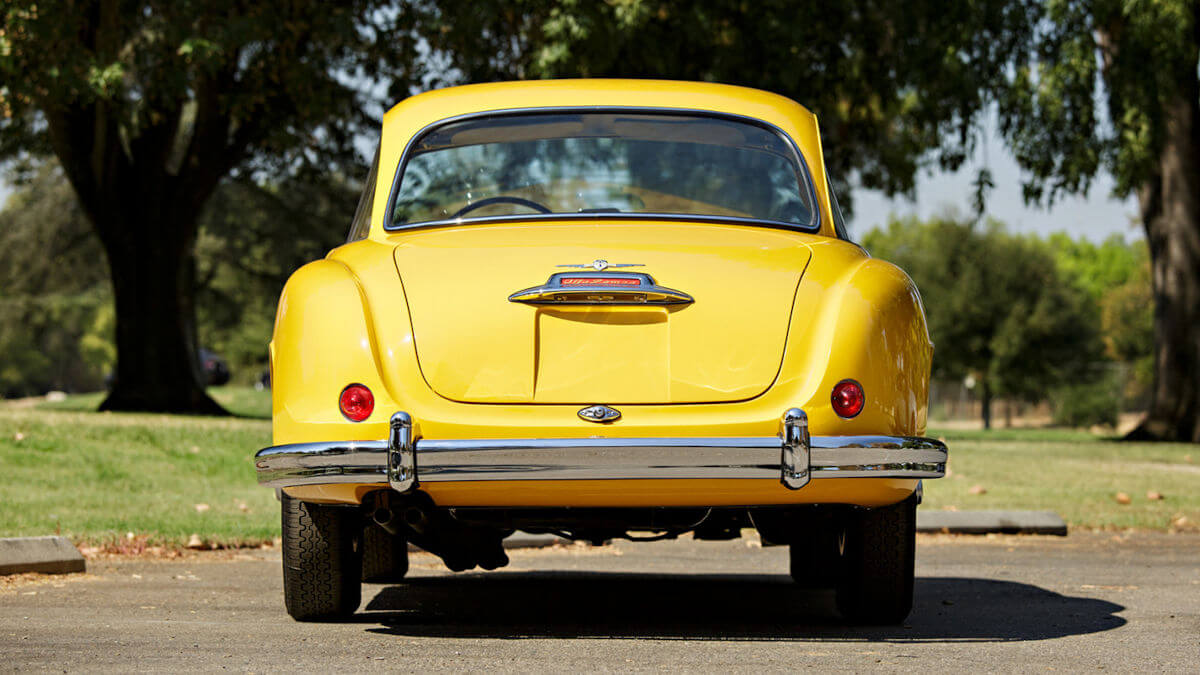 Gooding & Company currently offers an Alfa Romeo 1900C SS in the 'Geared Online' auction. According to production documents, this vehicle left the Touring production halls in June 1954. At that time, it wore the color 'Rosso' (red) and made its way by ship to San Francisco, where it arrived in November. Unfortunately, little is known about the subsequent history of this car. The current owner bought it around the year 2000 from the famous car collector Al Cortes. At that time it had silver paint and the 1960s black and yellow Californian license plates.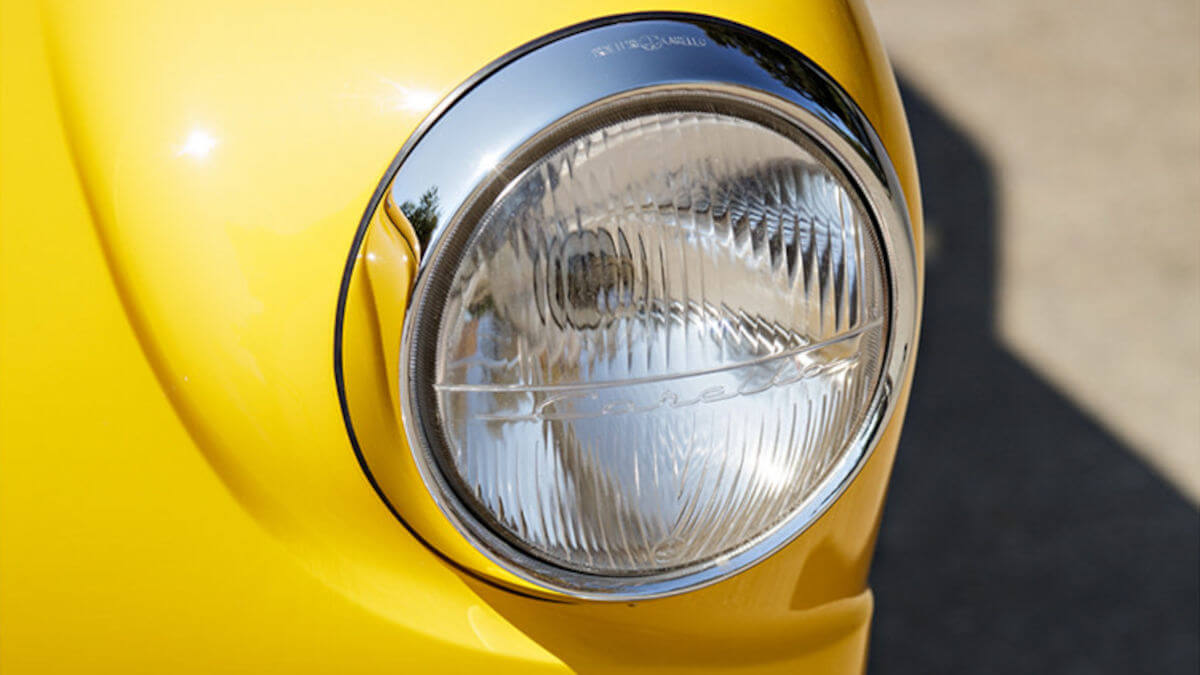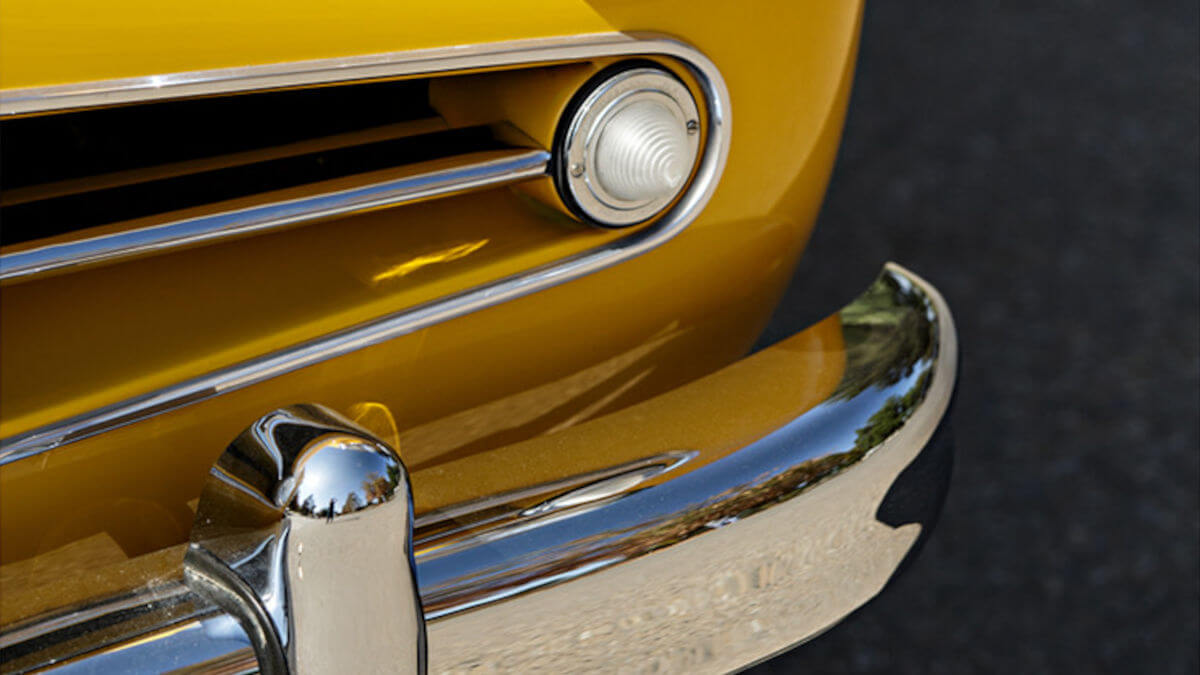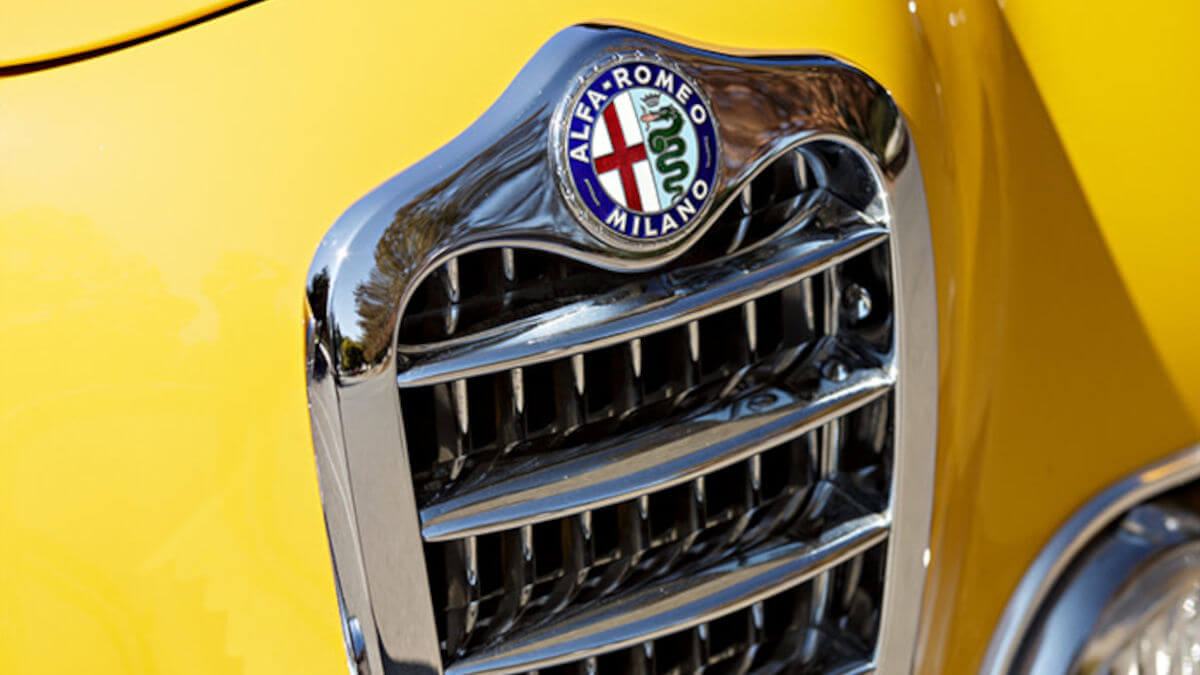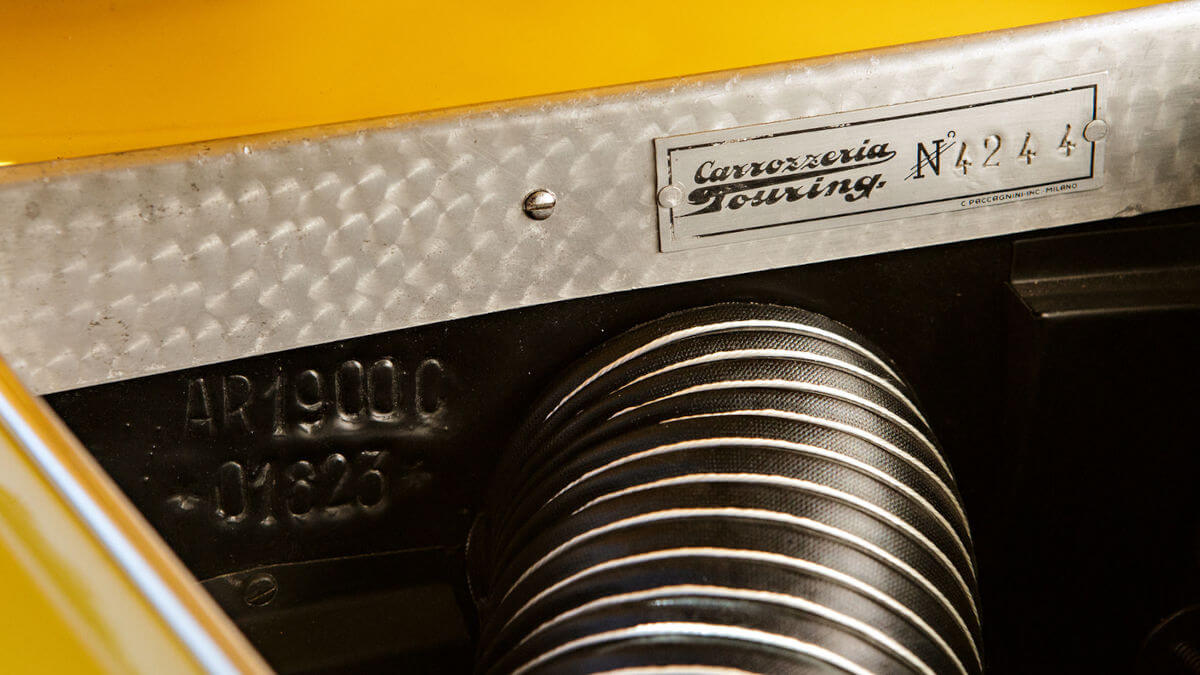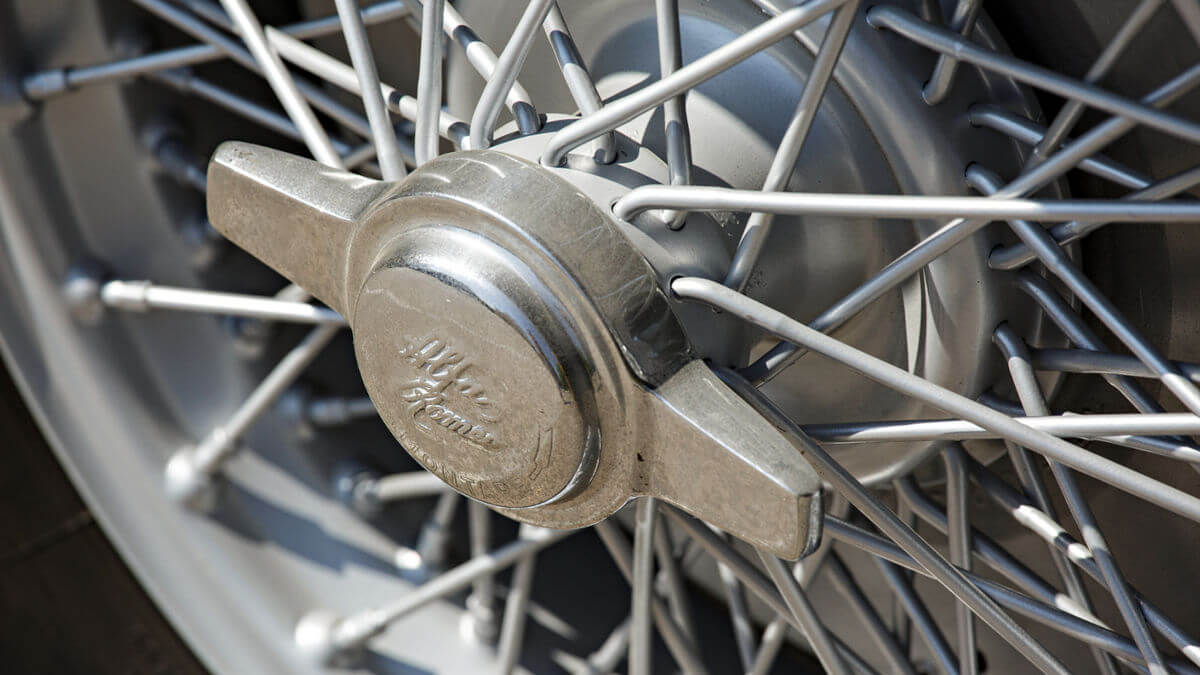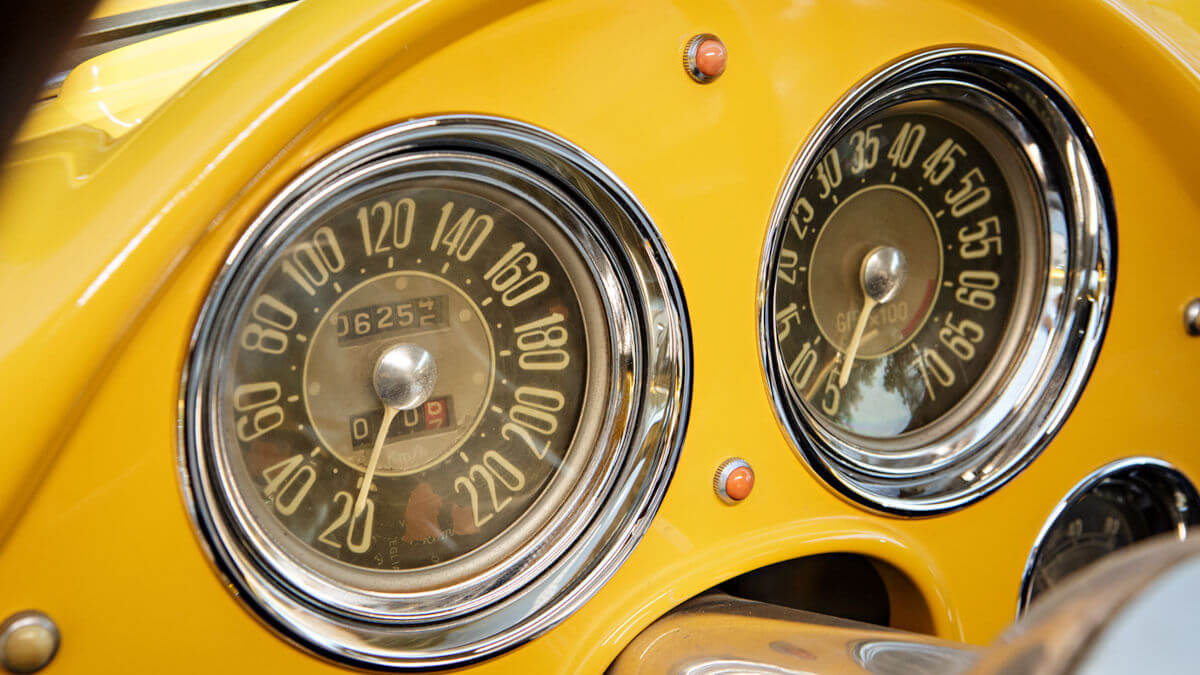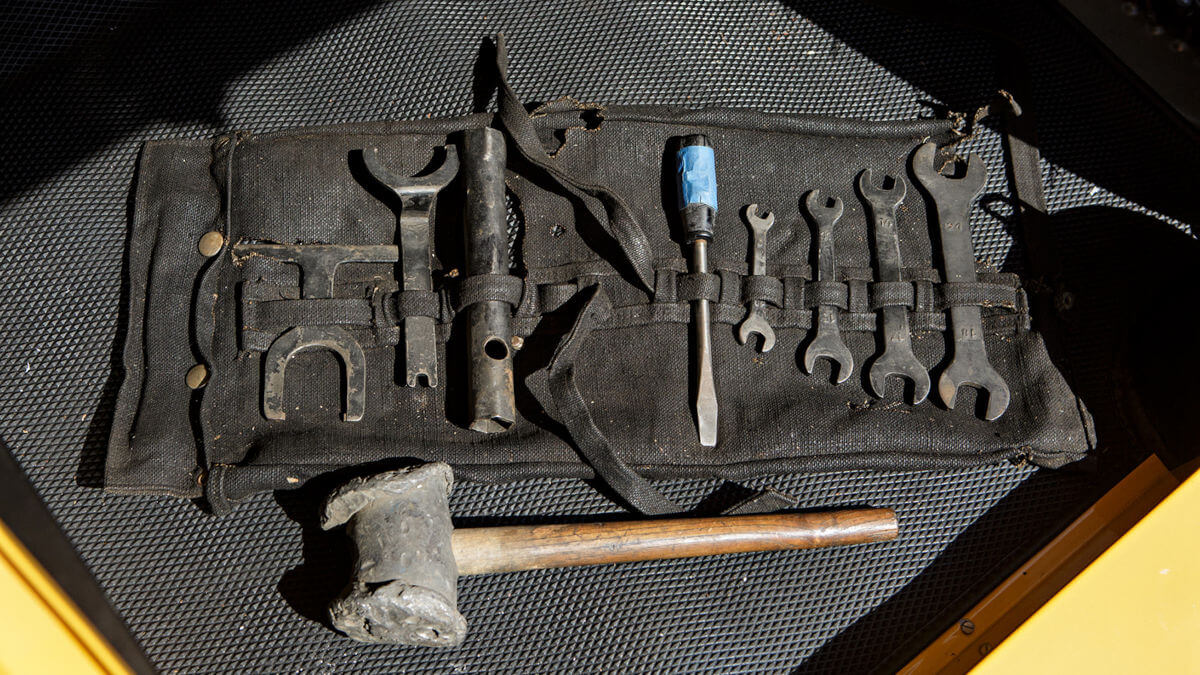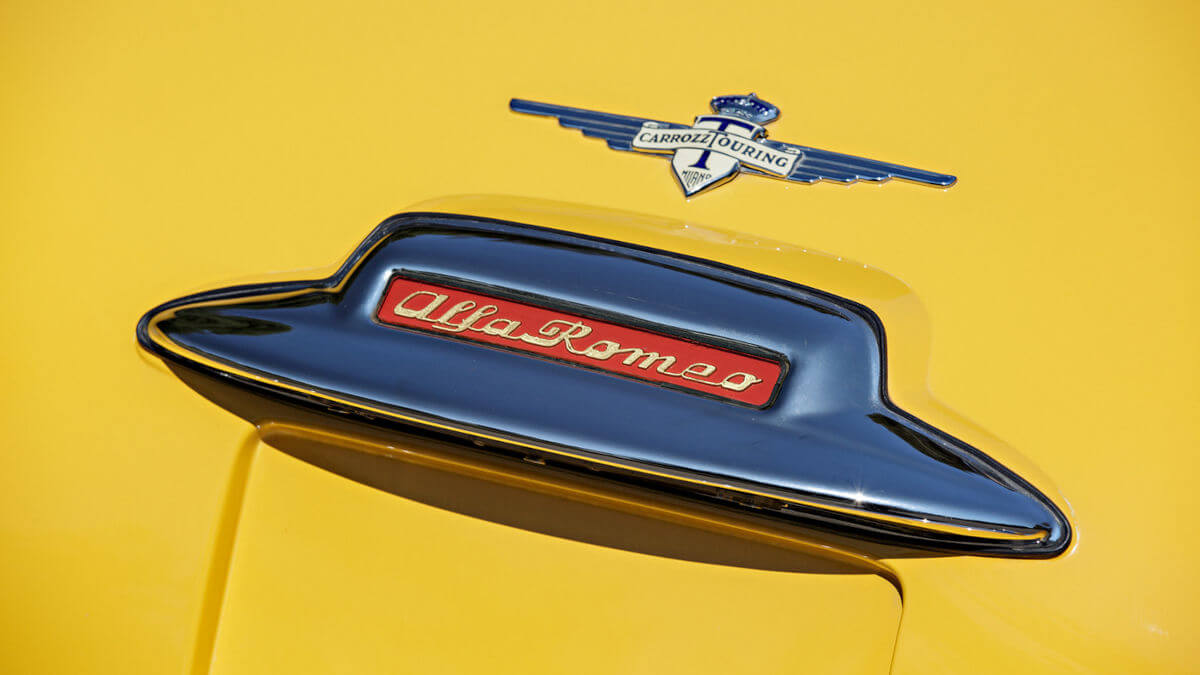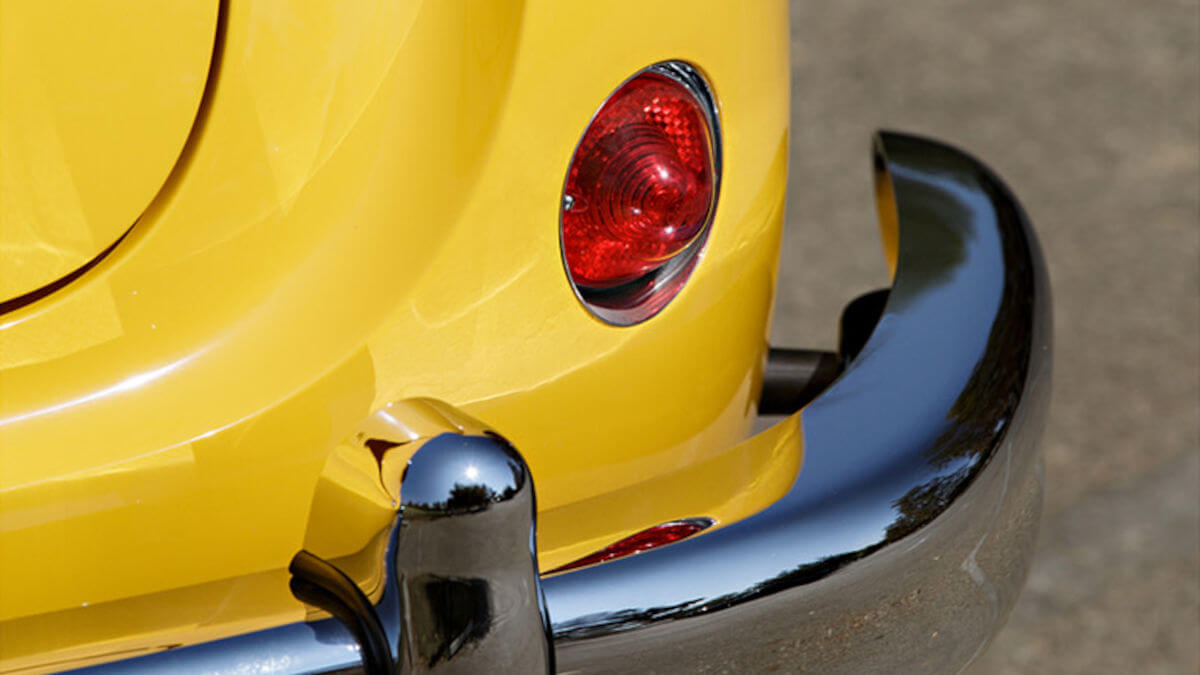 In the following years an extensive restoration took place, during which the paint color changed to yellow. In contrast, the current owner had the interior upholstered in navy blue leather and grey wool fabric. Engine and transmission were reworked and the camshafts were given new profiles by Web Cam Racing Cams. Conrad Stevenson optimized the Nardi-style shift system including the gearshift on center tunnel, which had been installed by Al Cortes.
New owner wanted
Beckman Metal Works from Costa Mesa was responsible for processing the completely stripped body-in-white up to the new paint application. Photos of the restoration process show that the Touring body was in relatively good condition even before the work was carried out. Since its completion in 2015, the current owner rarely used the Alfa Romeo 1900C SS. Most of the time the car was in his large car collection. Gooding & Company now expects the hammer price in the online auction to be in the range of US$ 240,000 to US$ 280,000.

Images: Gooding & Co.