Automotive
70 Years of Volkswagen T1 Samba
The first post-war IAA (Frankfurt Motor Show) opened its doors on April 19, 1951. Among other things, Volkswagen presented itself there for the first time at a European car show. The stand had an area of 1,350 square meters and somewhat recreated the production line of the Beetle. There was also a light installation on a scale, which had never been seen before. Overall, this appearance was quickly nicknamed the 'Temple of Volkswagen'. In addition to the classic Beetle in various colors, the Wolfsburg-based brand also presented an eight-seater luxury version of their Type 2 T1 here. Officially, the name was simply 'Kleinbus Sonderausführung' (small bus special version), while the US version appeared in the price lists as 'Microbus Deluxe'. On the German market, the designation changed to 'Sondermodell' (special model) the following year. Compared to the normal eight-seater, this variant initially cost an extra DM 3,000.
Where does the name Samba come from?
For this money, the customer received a noble two-tone paint finish, aluminium decorative trim, a front bumper and a special roof. Four skylights on each side were taken over from the buses and coaches of the time. A large fabric sliding roof was also added. Inside, there were also new side panels, a mechanial clock and chrome decor and, for an additional charge, a tube radio in the dashboard. This made the T1 a luxurious touring vehicle for groups or large families. In customer circles, the nickname 'Samba' soon circulated, the exact basis of which can no longer be reconstructed. We would like to point out three possibilities. Two of them are simply abbreviations for 'Sonder-Ausführung mit besonderer Ausstattung' (special version with special equipment) or for 'Sonnendach-Ausführung mit besonderem Armaturenbrett' (sunroof version with special dashboard). In addition, in the 1950s, the Bundesbahn in Germany had special samba cars on long-distance trains in which people could dance.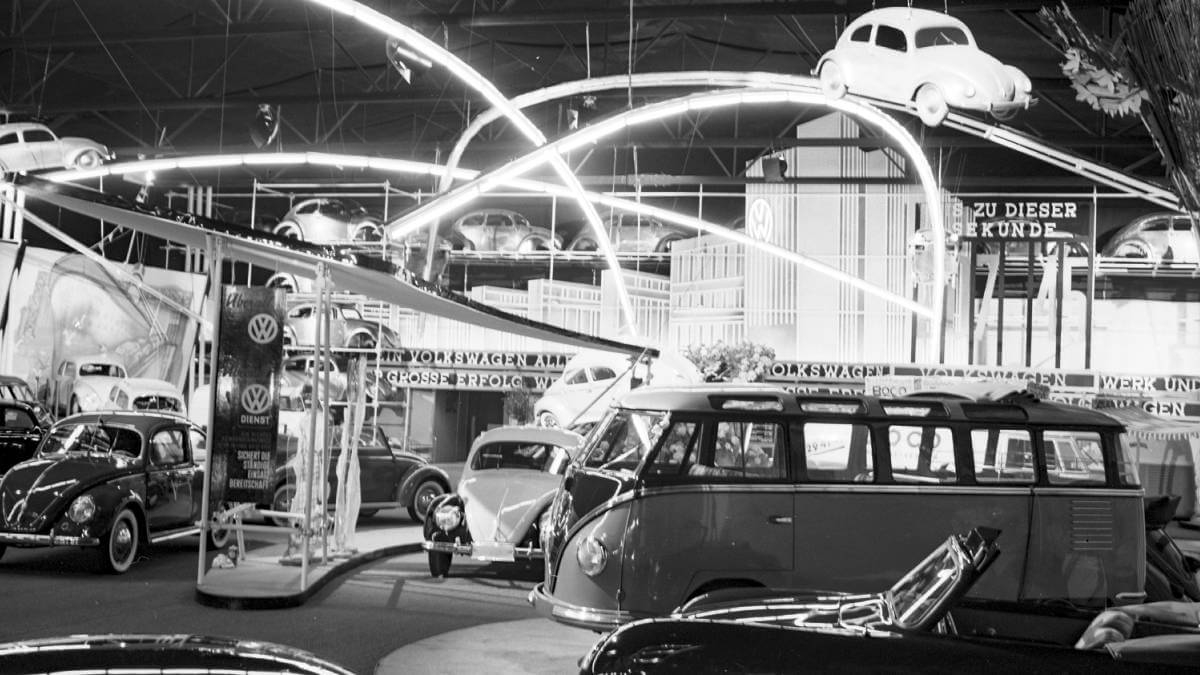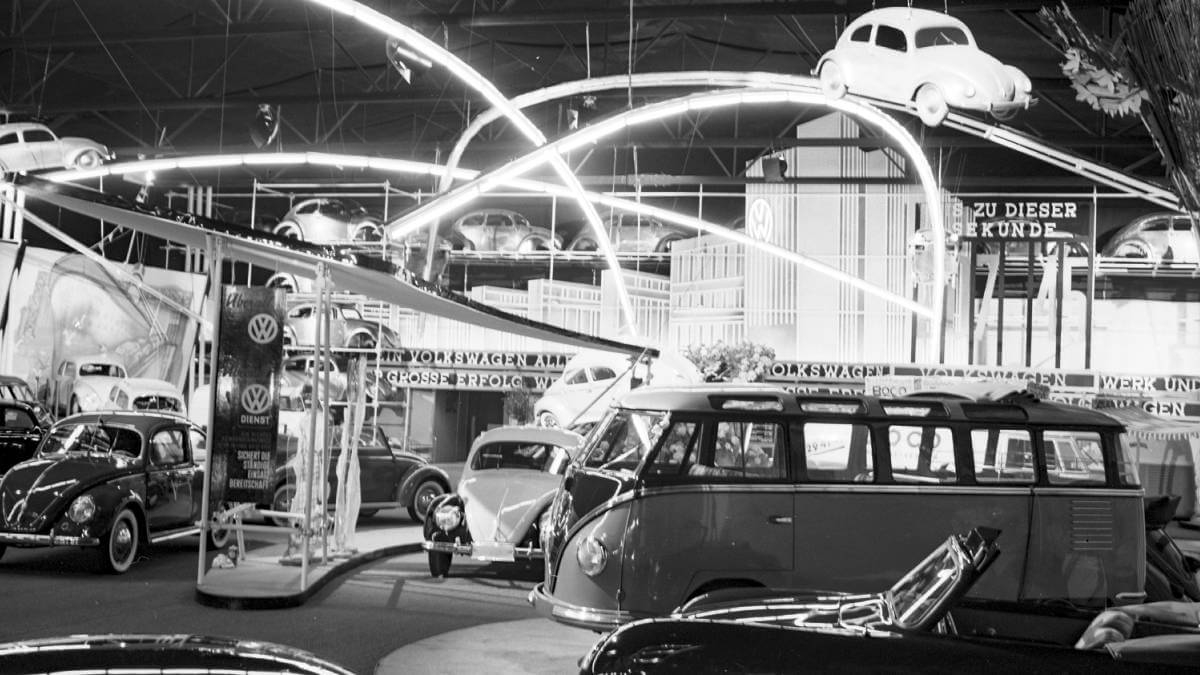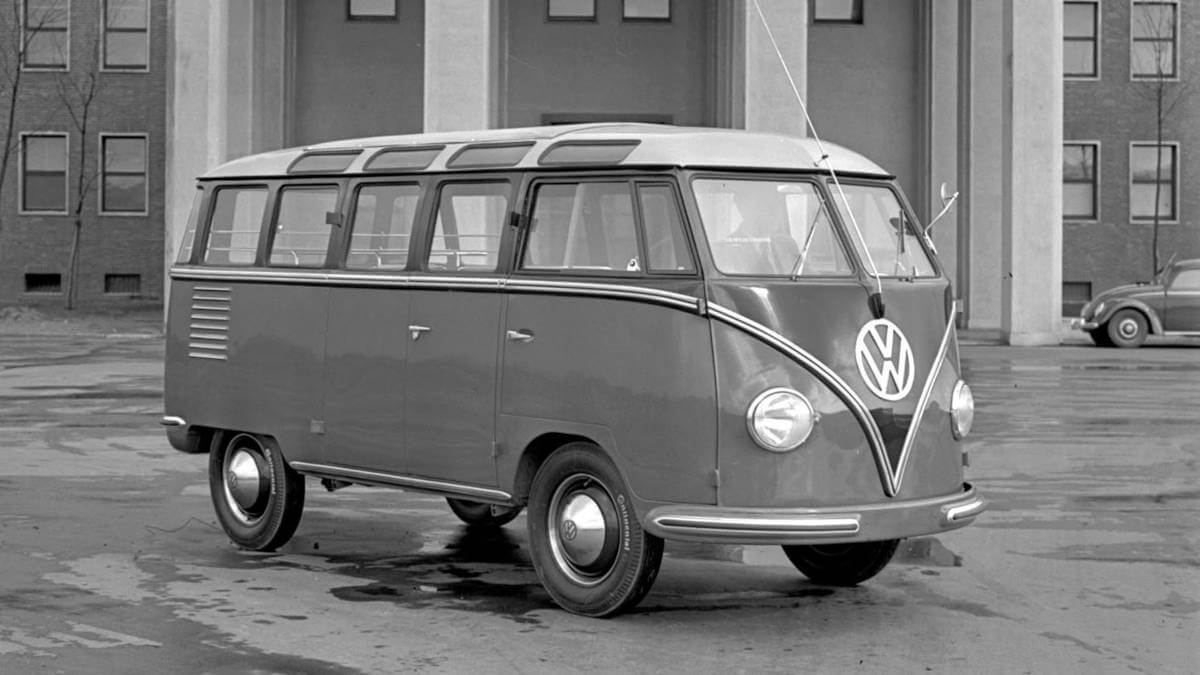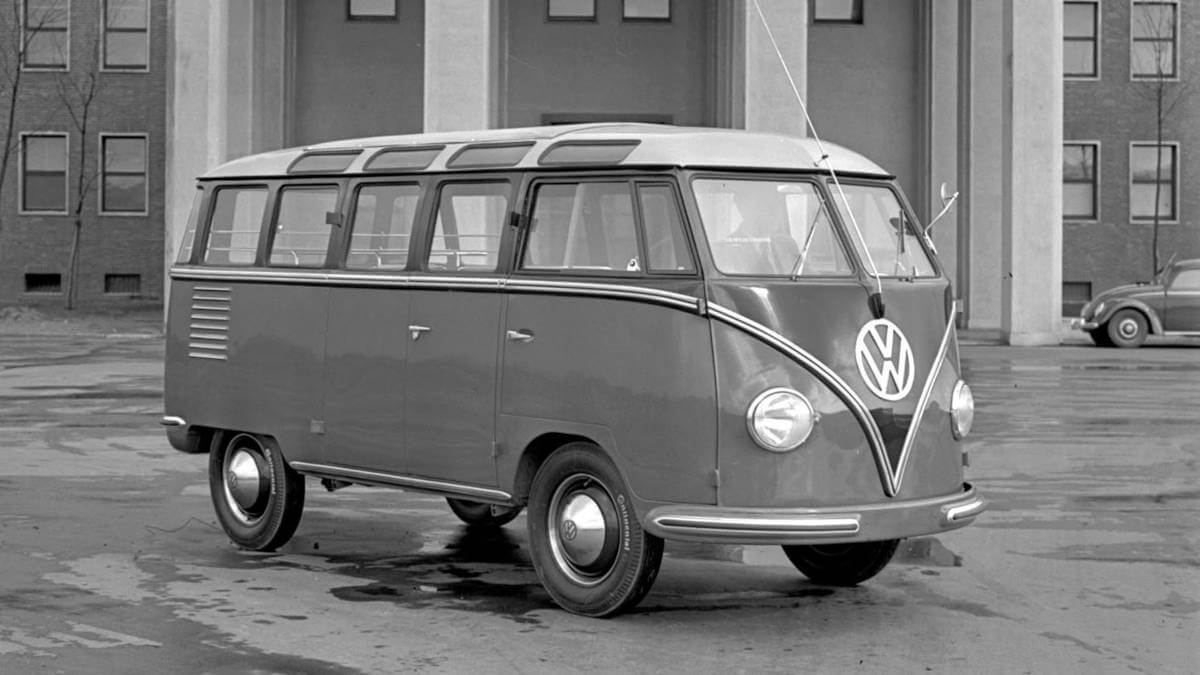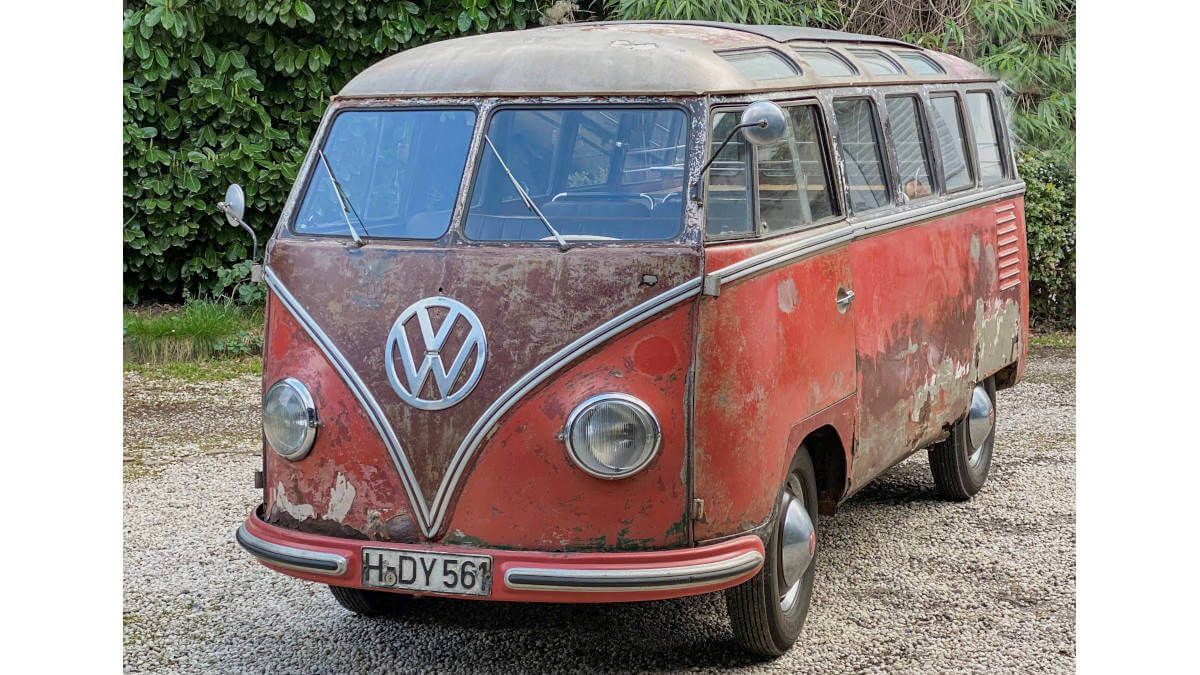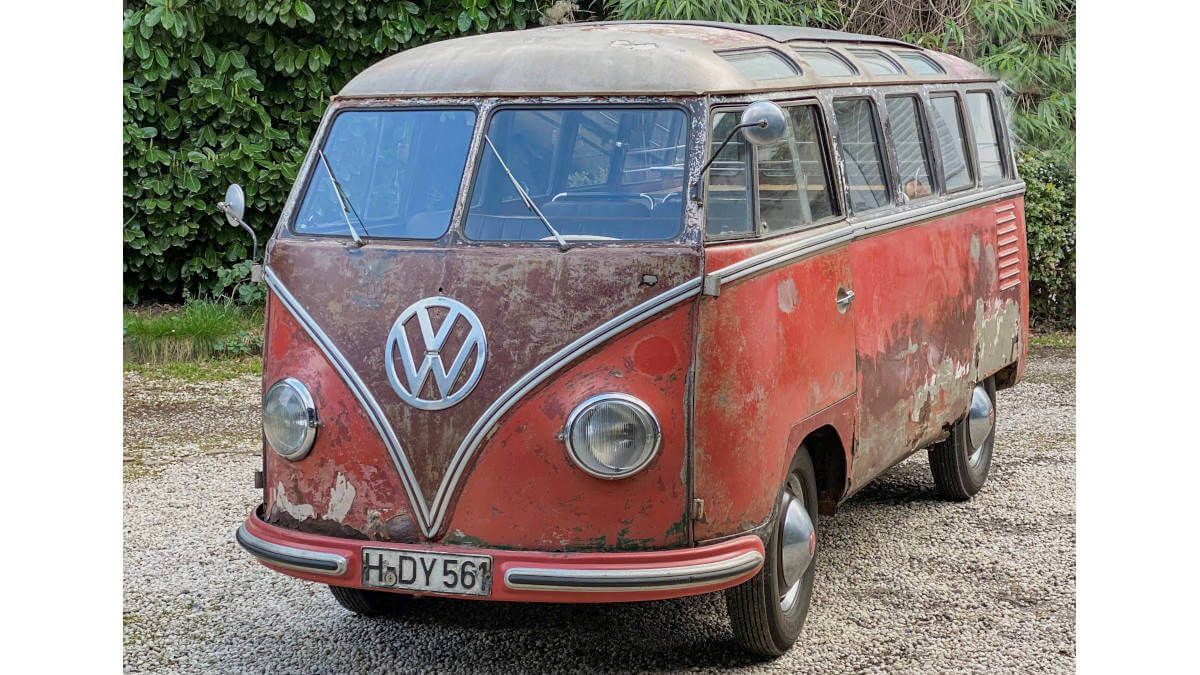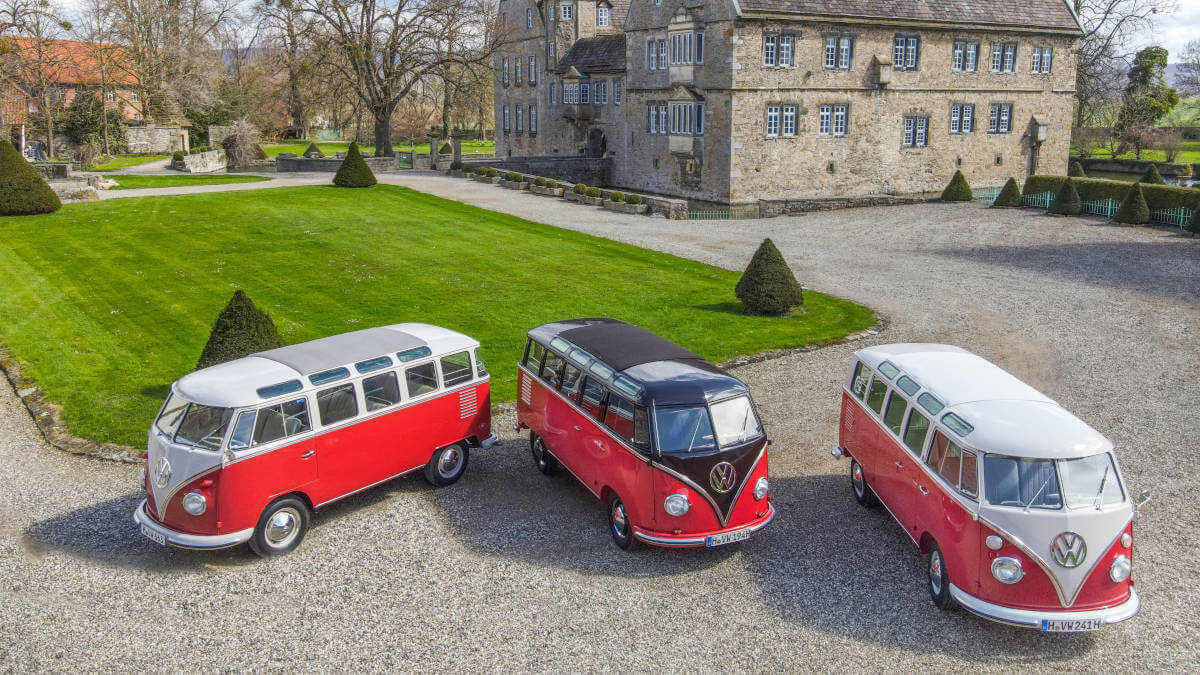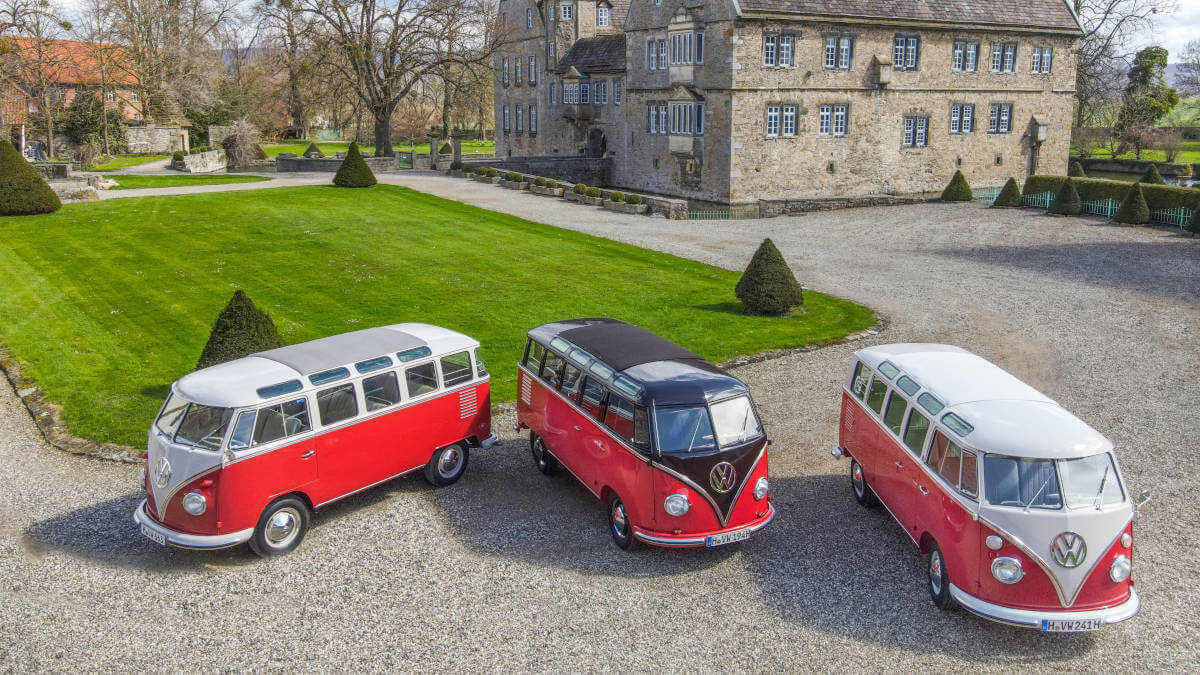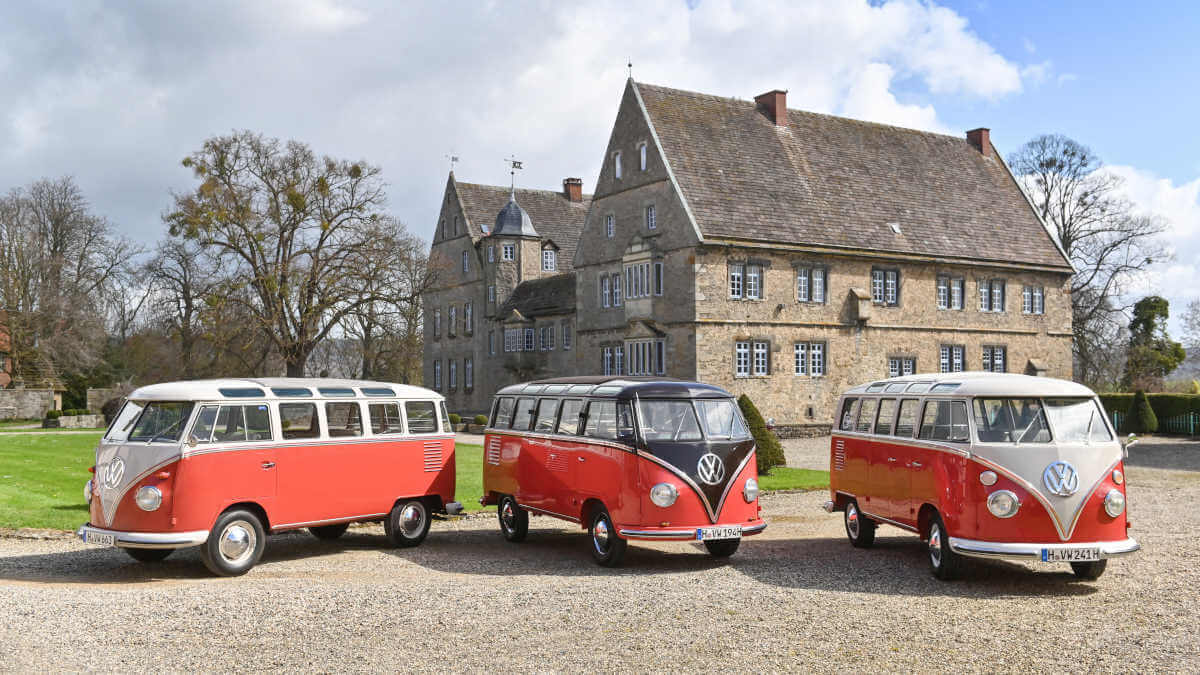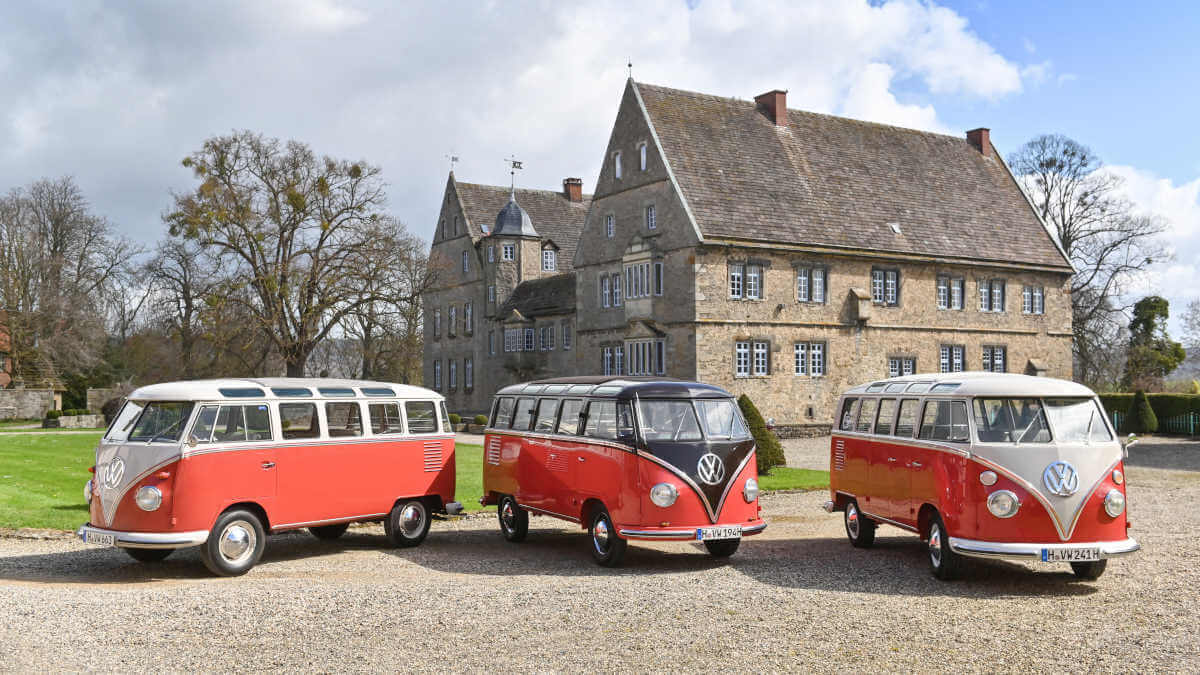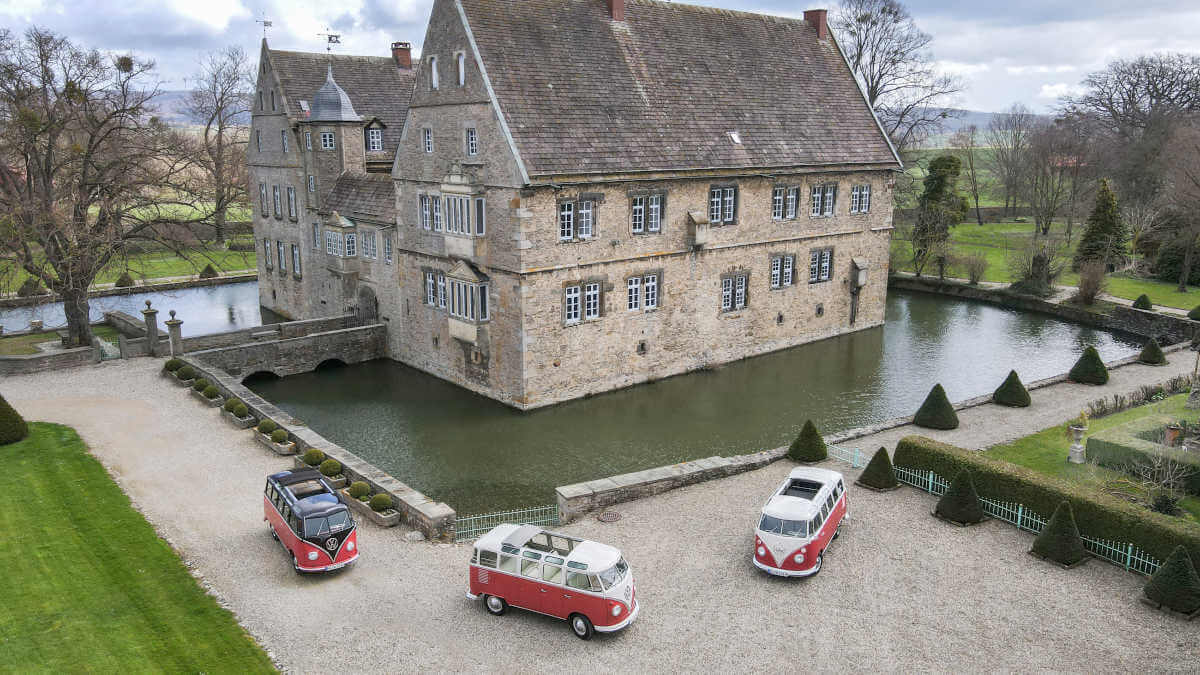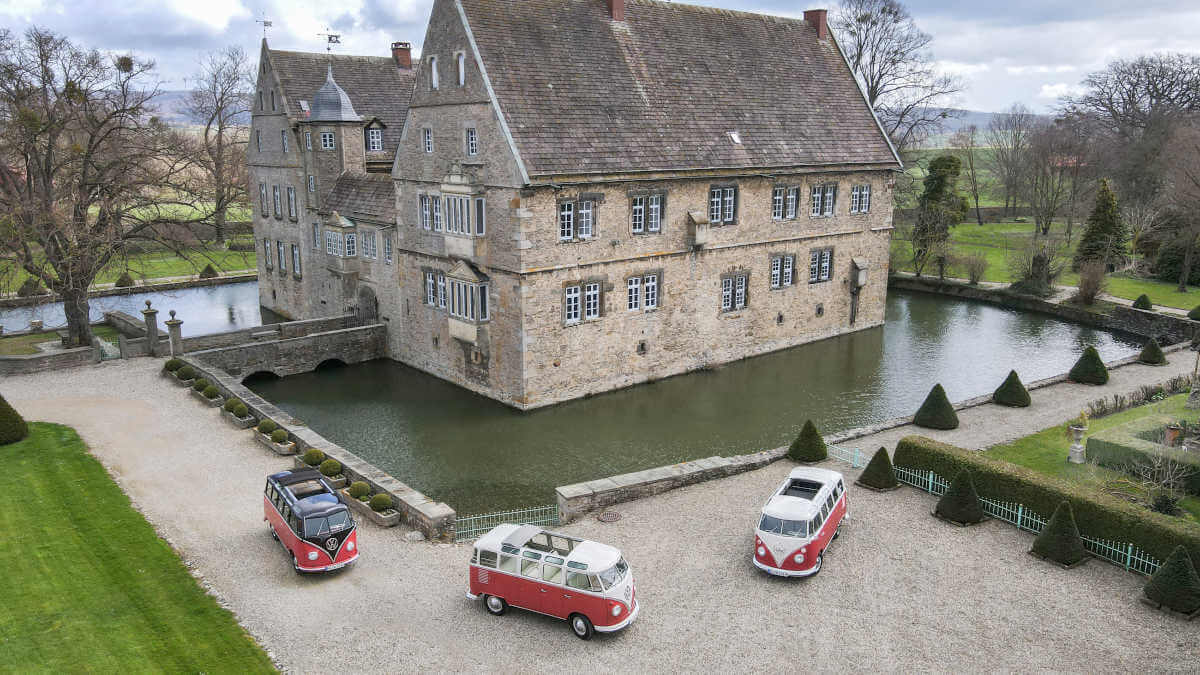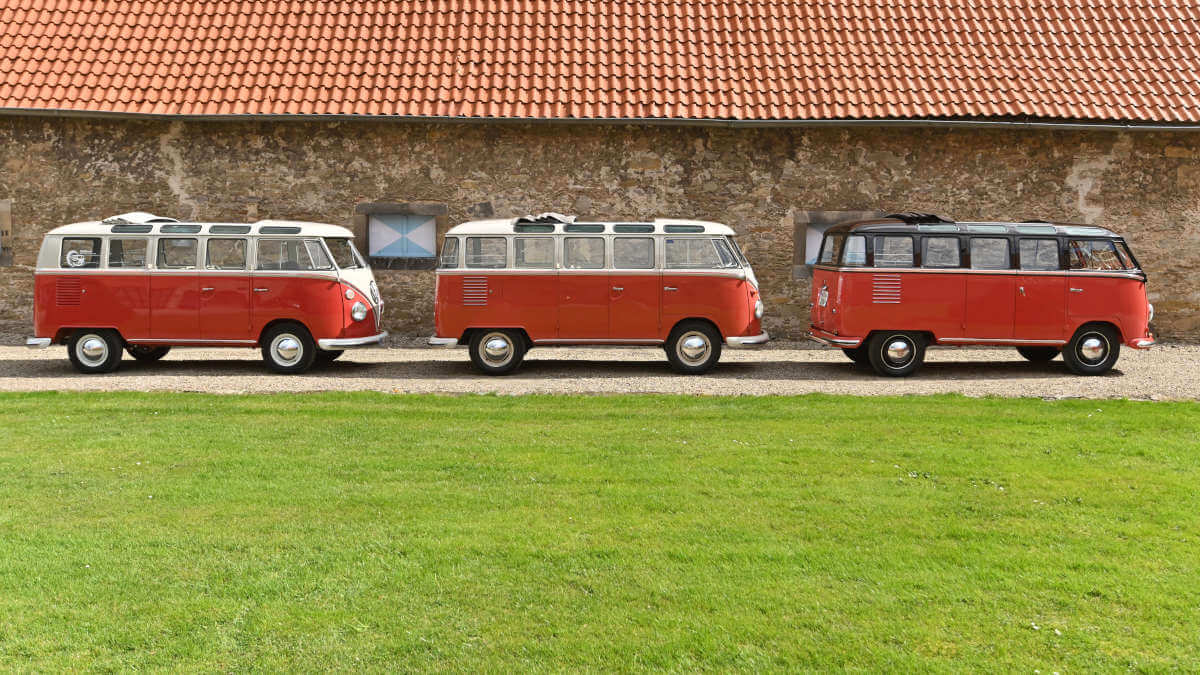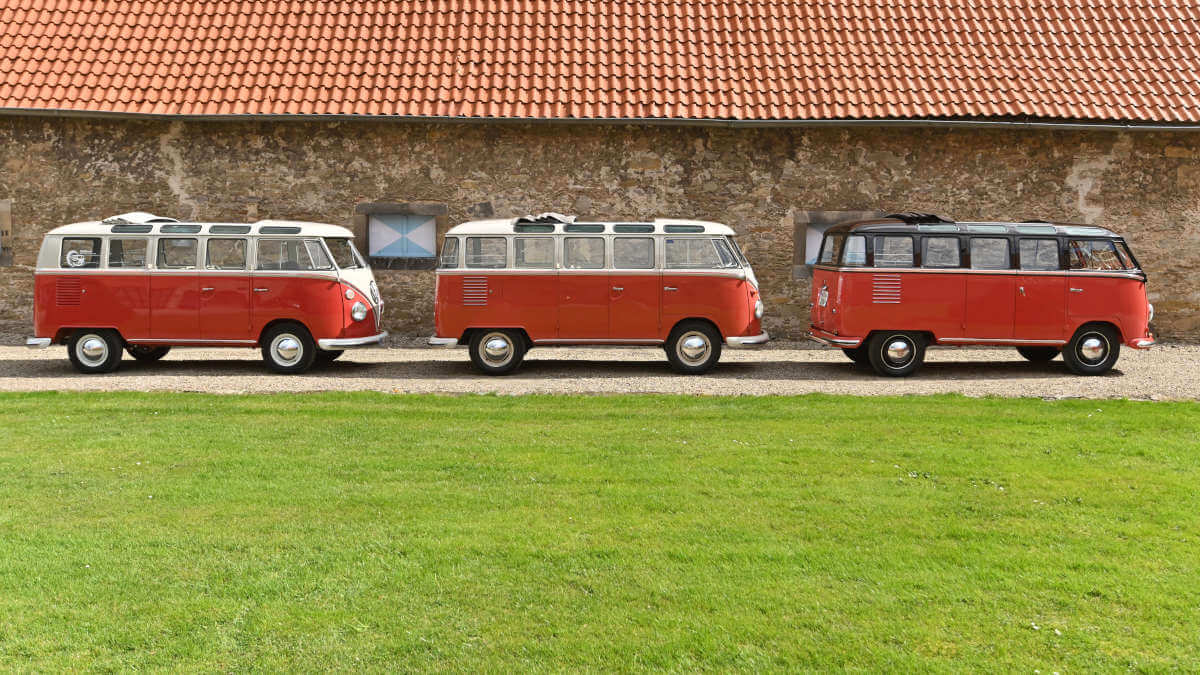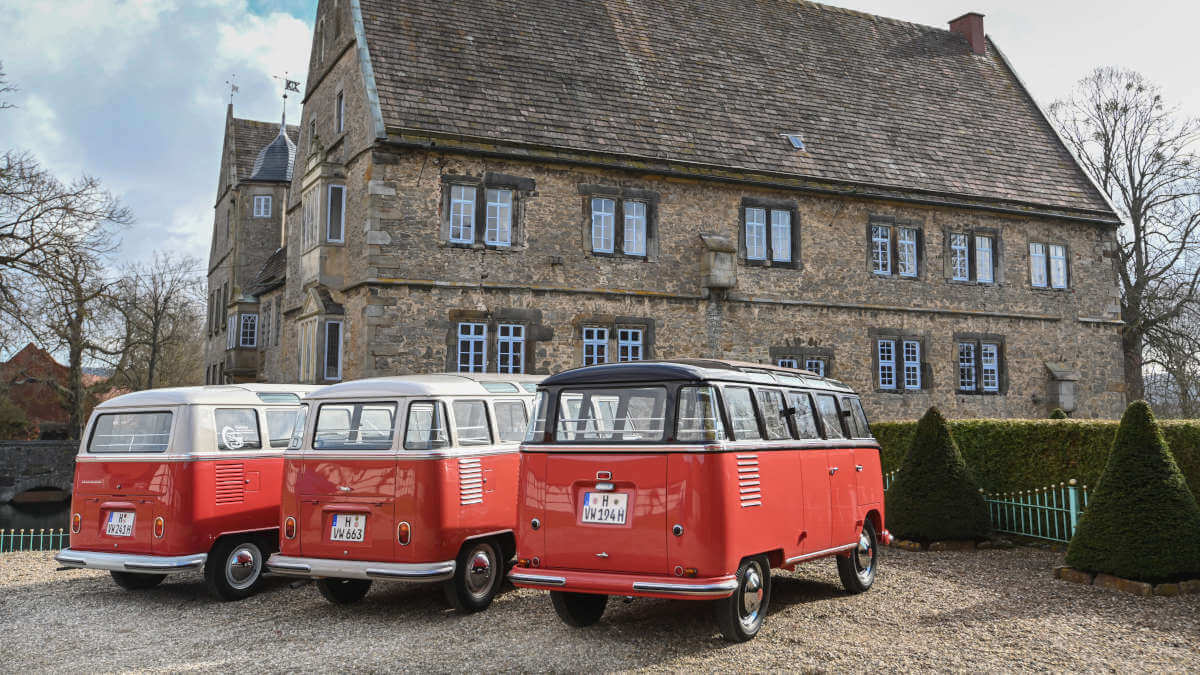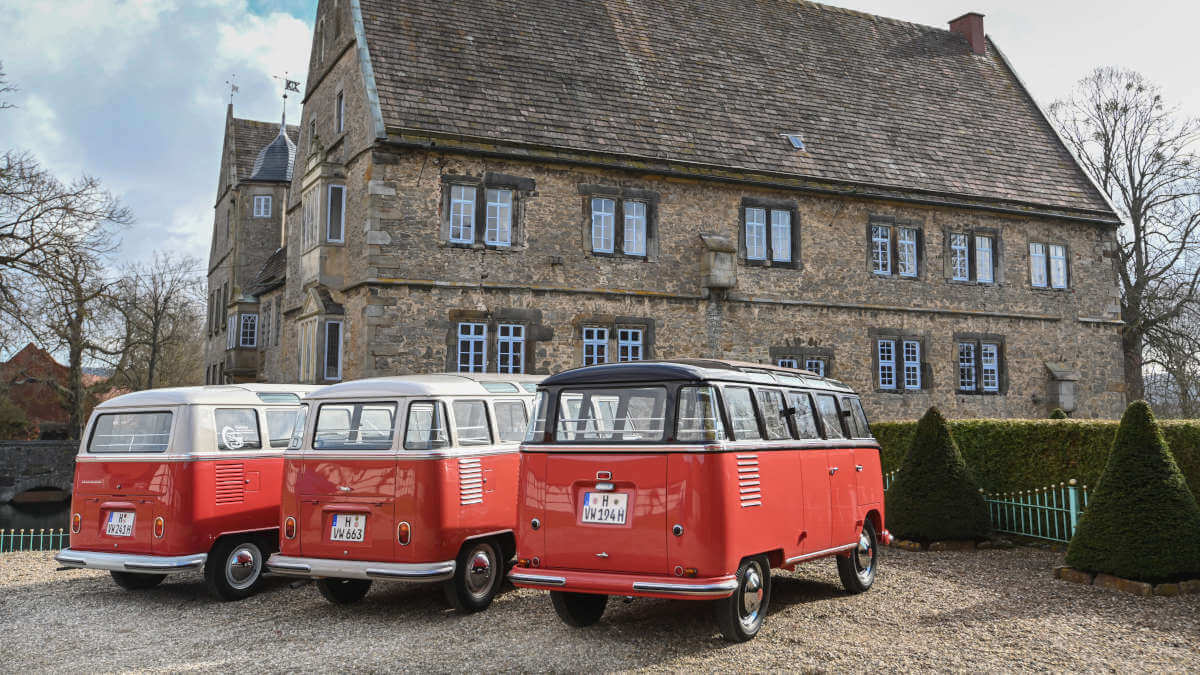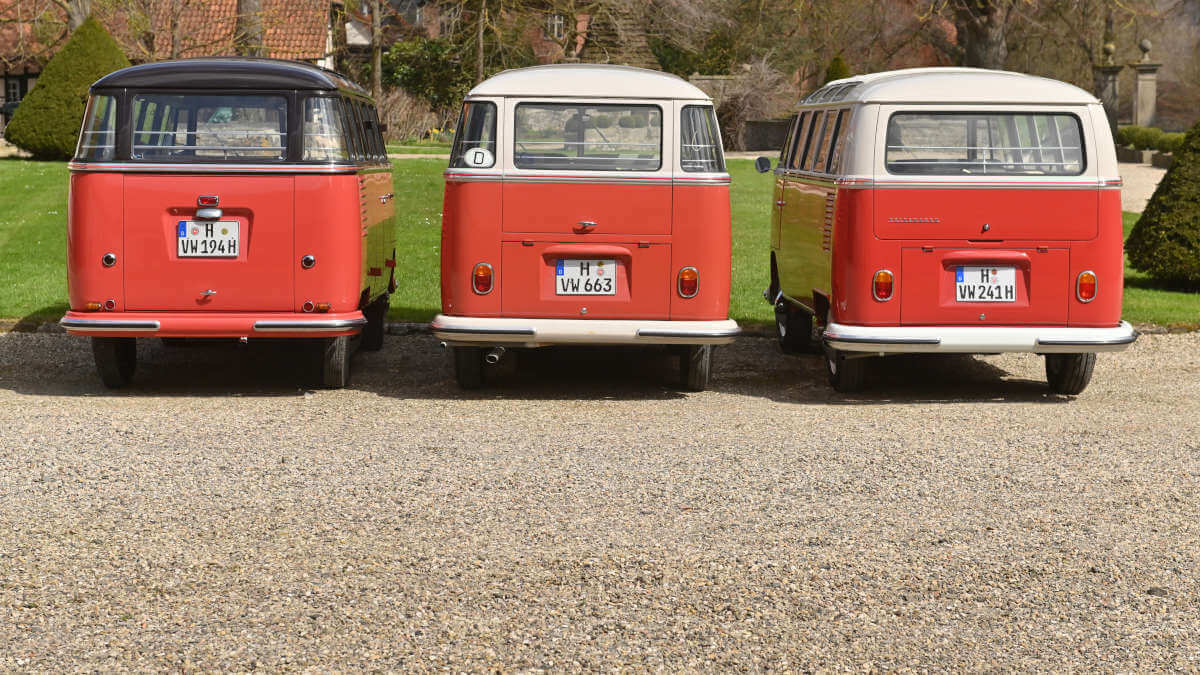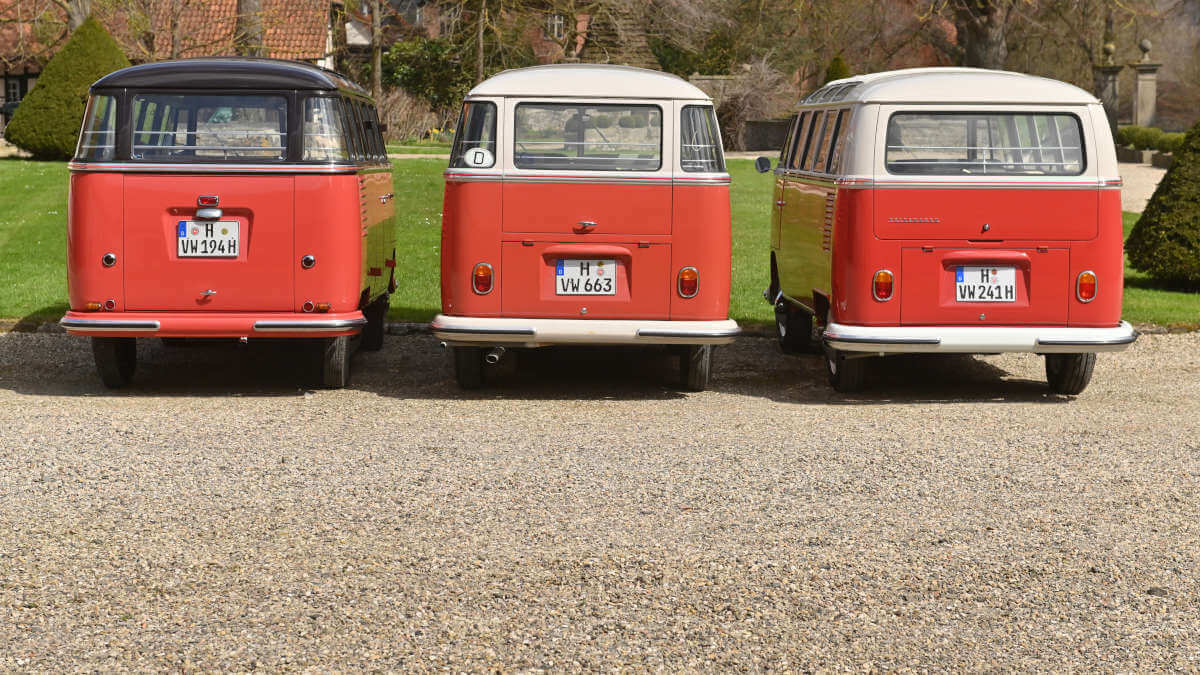 From 23 to 21 windows
From 1954, the designation 'Samba' officially appeared in Volkswagen's price lists in the Netherlands. Between June 27, 1951, and the end of production in July 1967, almost 100,000 examples of the 'special model' rolled off the production line in Hanover. A few vehicles were painted in a single color. In addition, the complete luxury equipment could be ordered via the option code M130, but without skylights and fabric sliding roof. Otherwise, a total of 23 windows (the windows in the front doors were combined into one window per door) and the hatch in the roof provided plenty of light in the interior. In August 1963, Volkswagen introduced a wider tailgate on the T1, which meant that the small rear corner windows were omitted on the Samba. Fans therefore speak of the 21-window bus.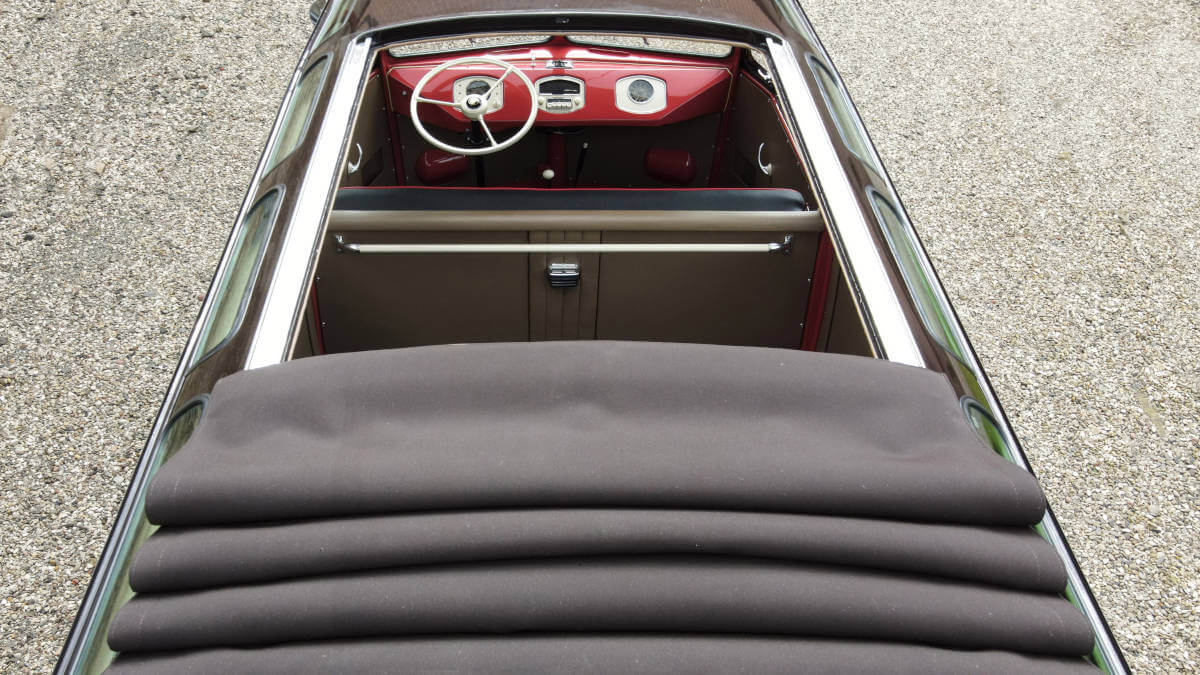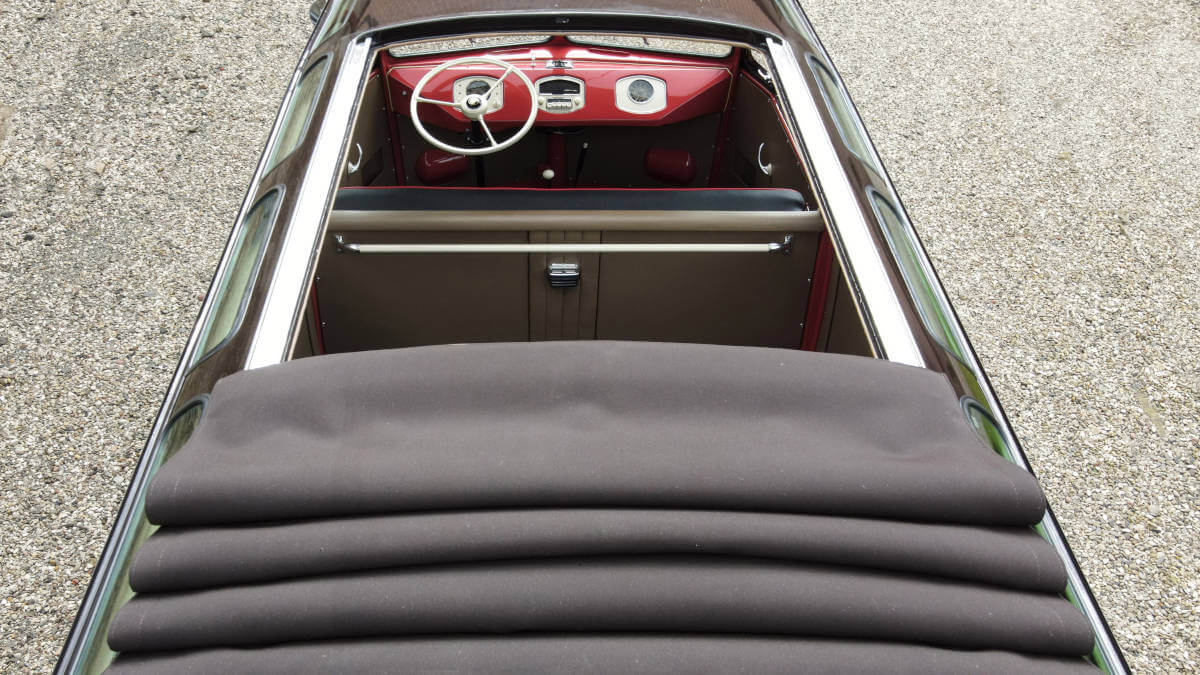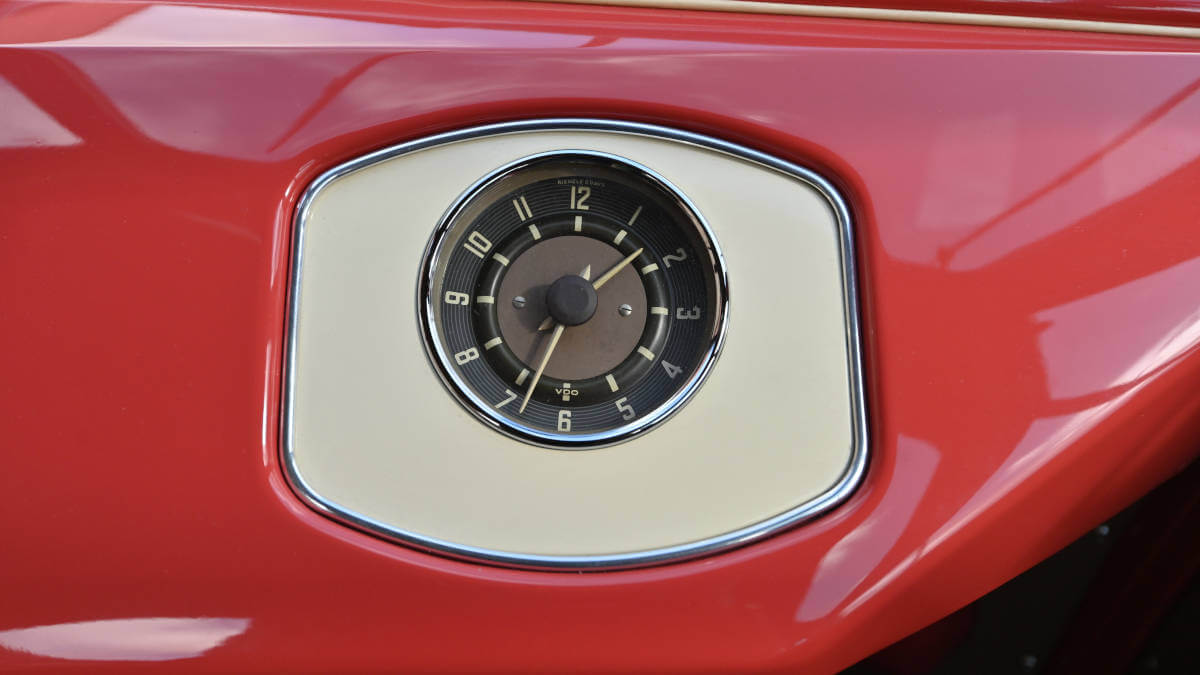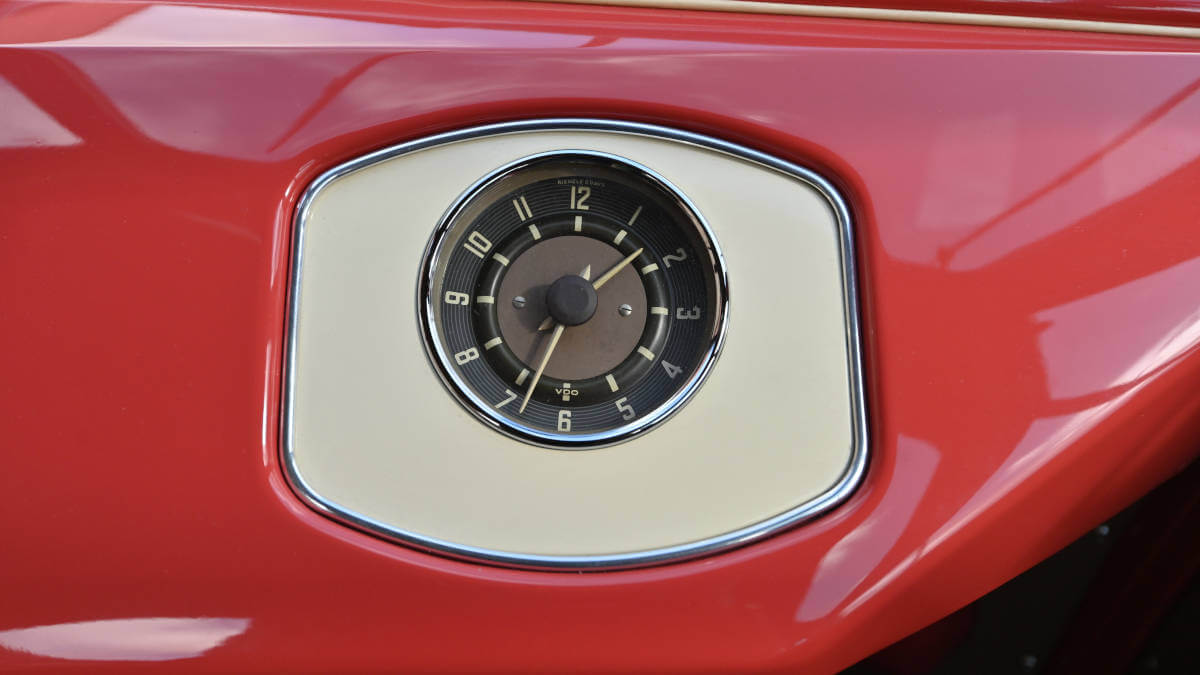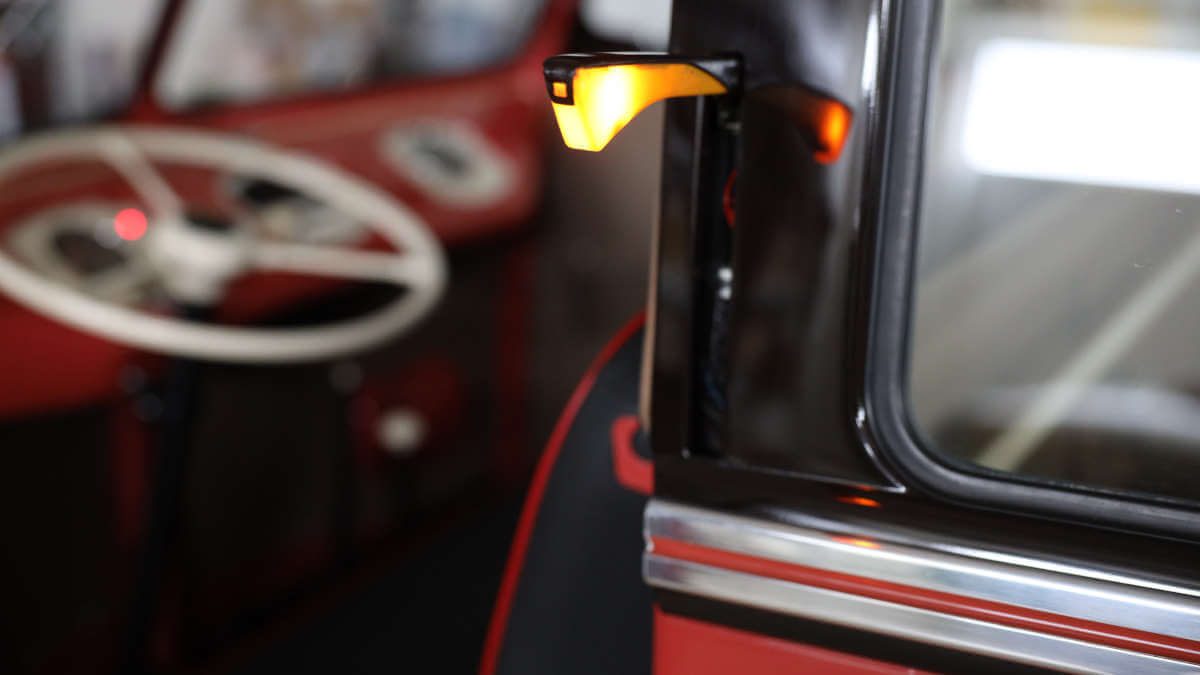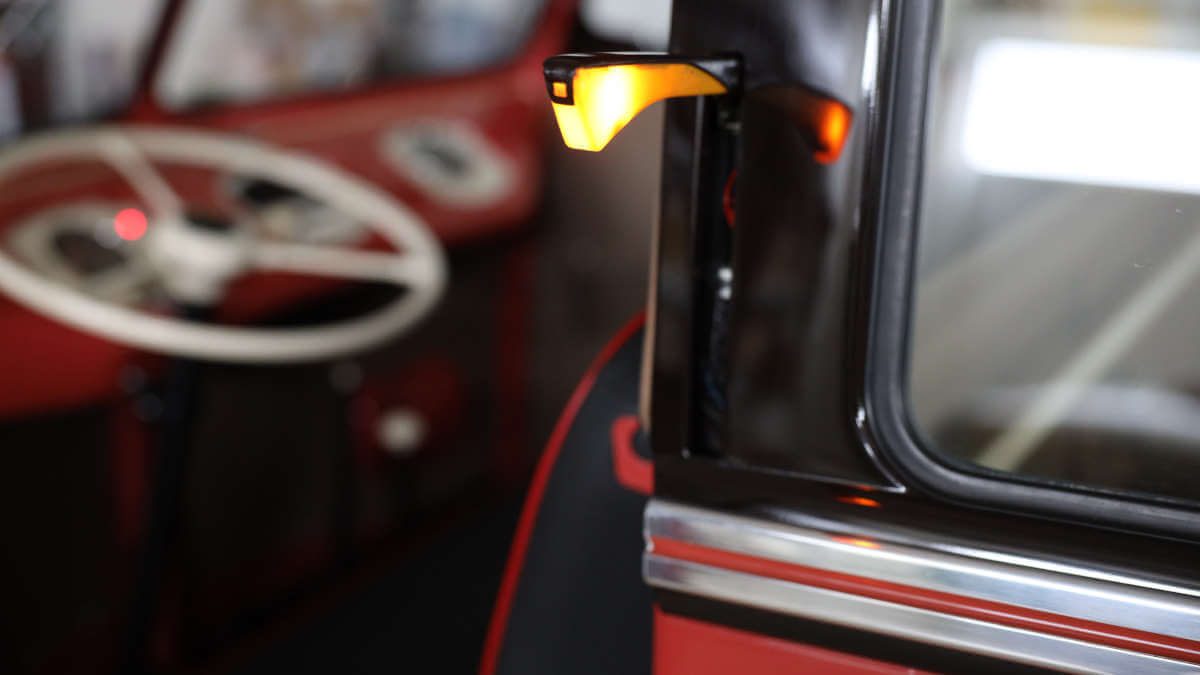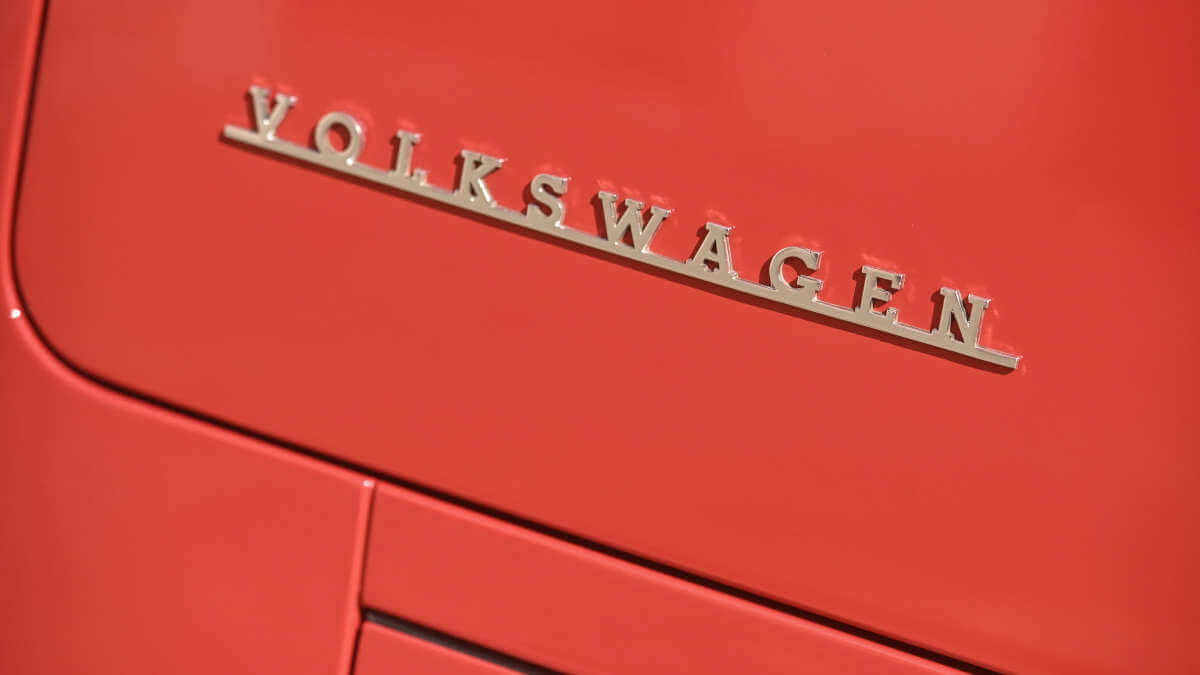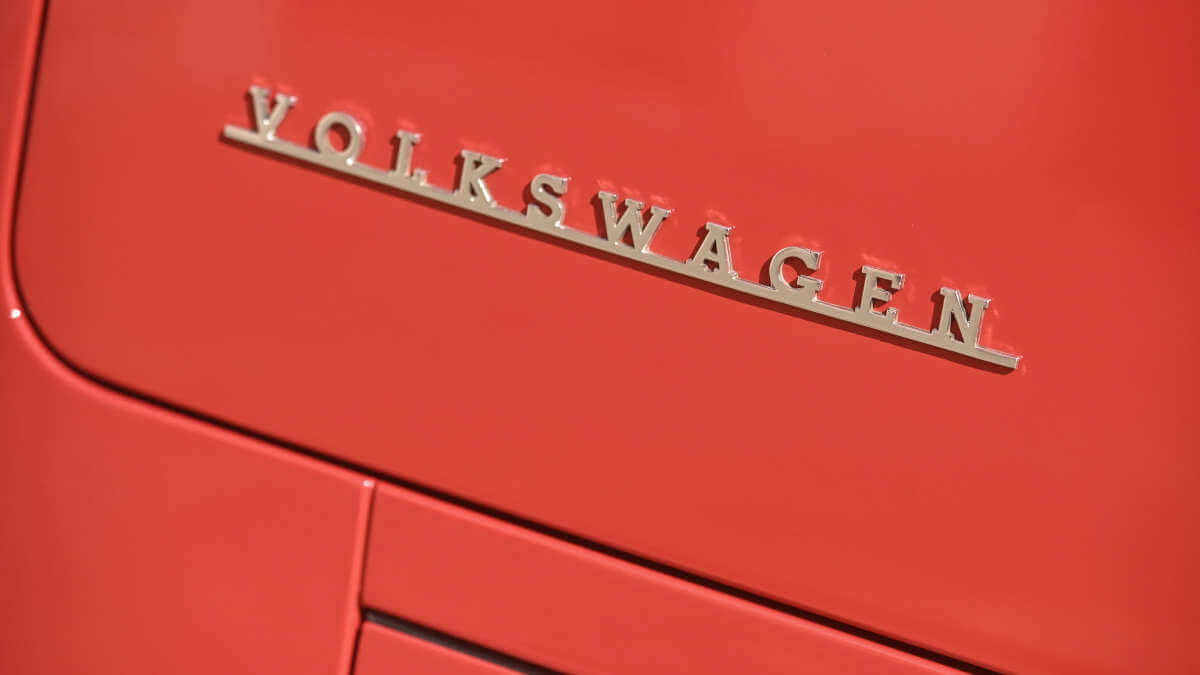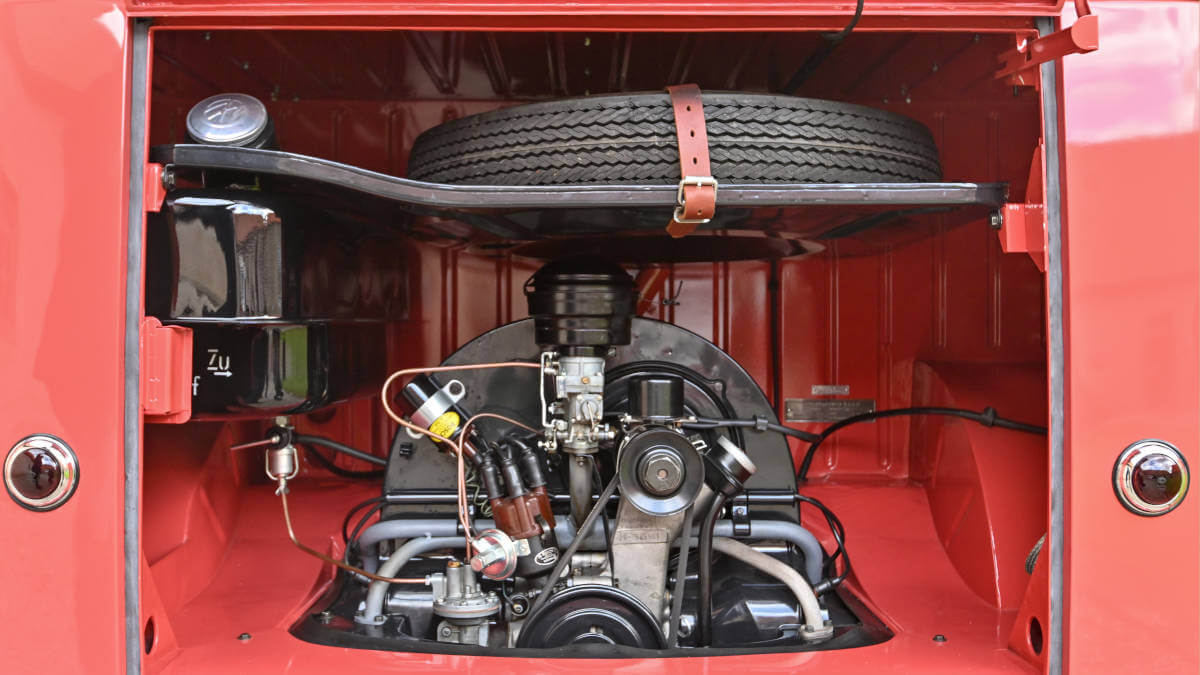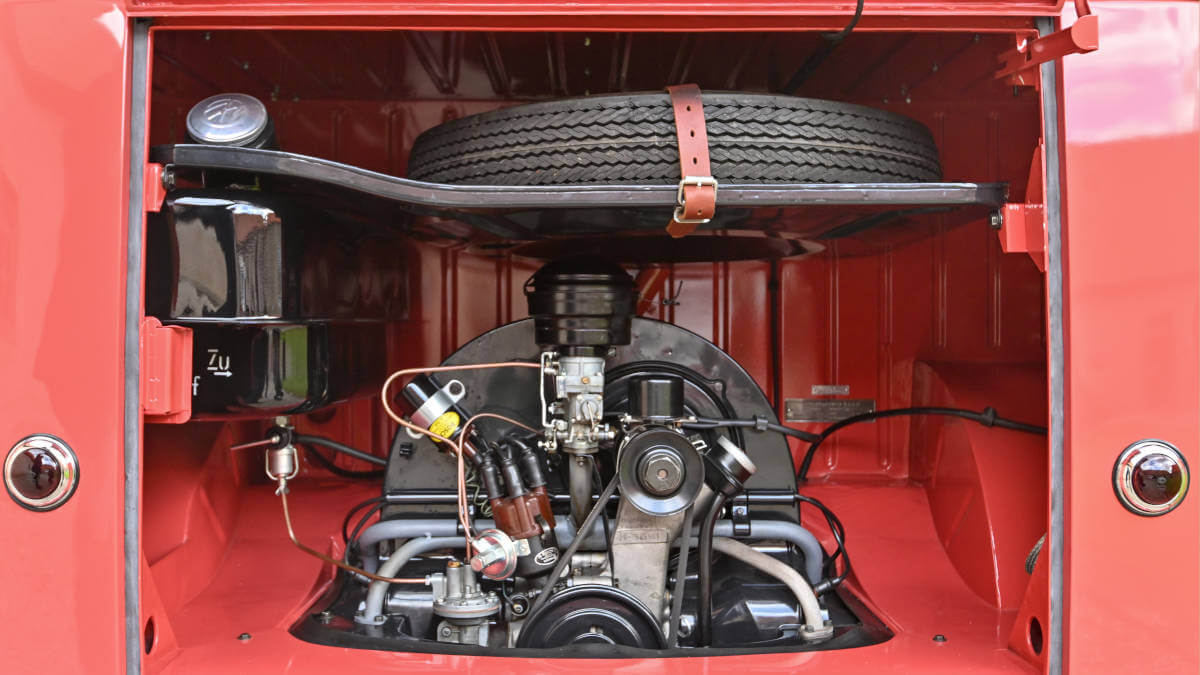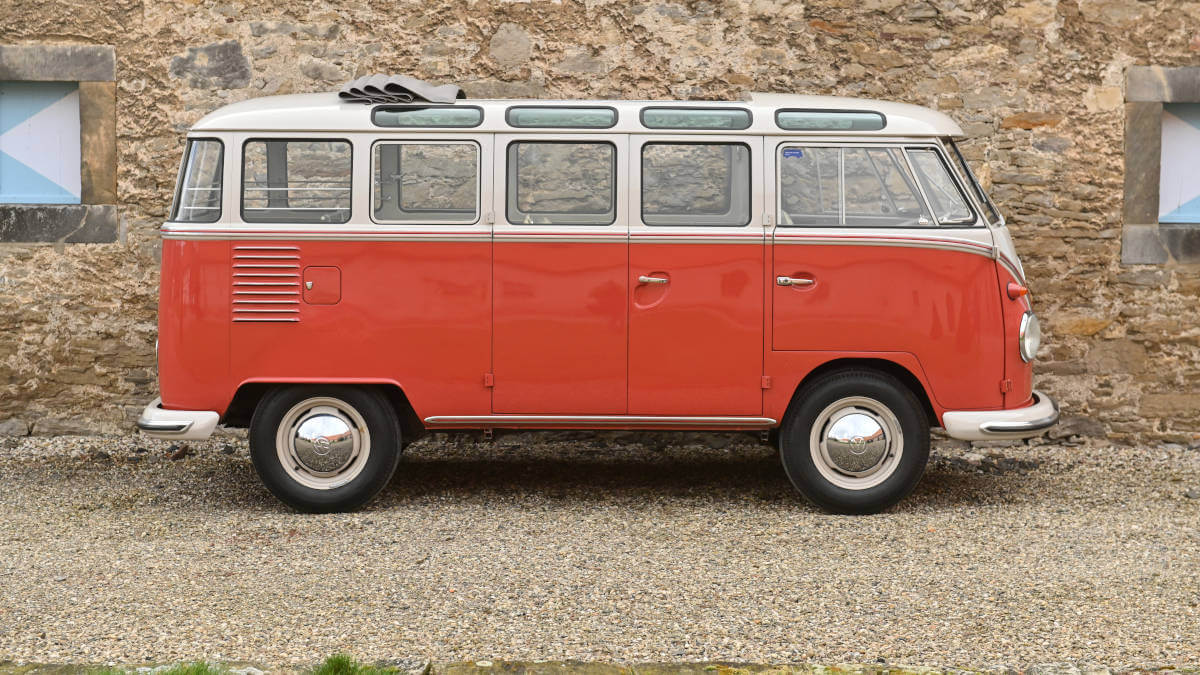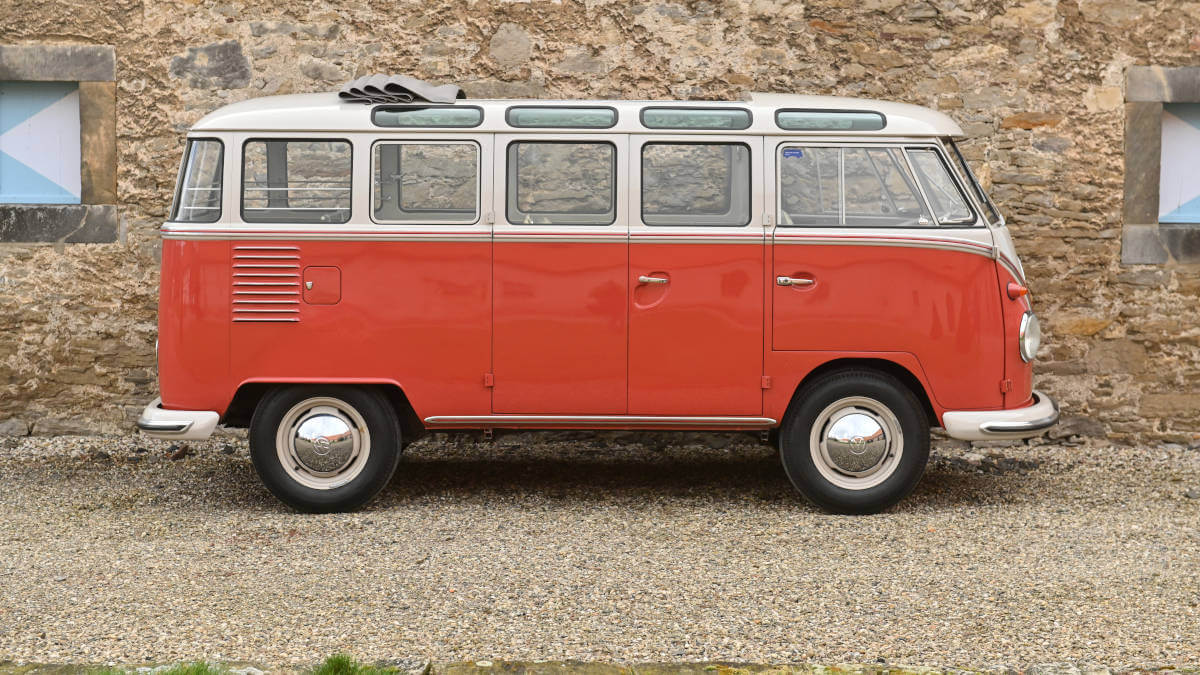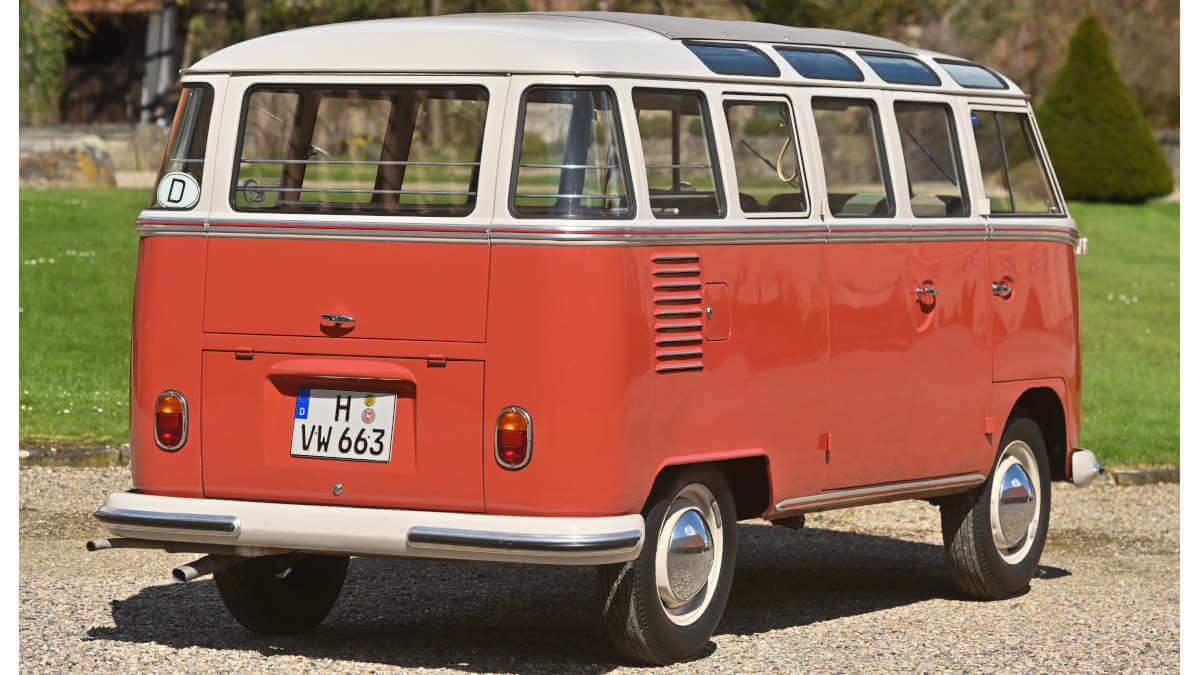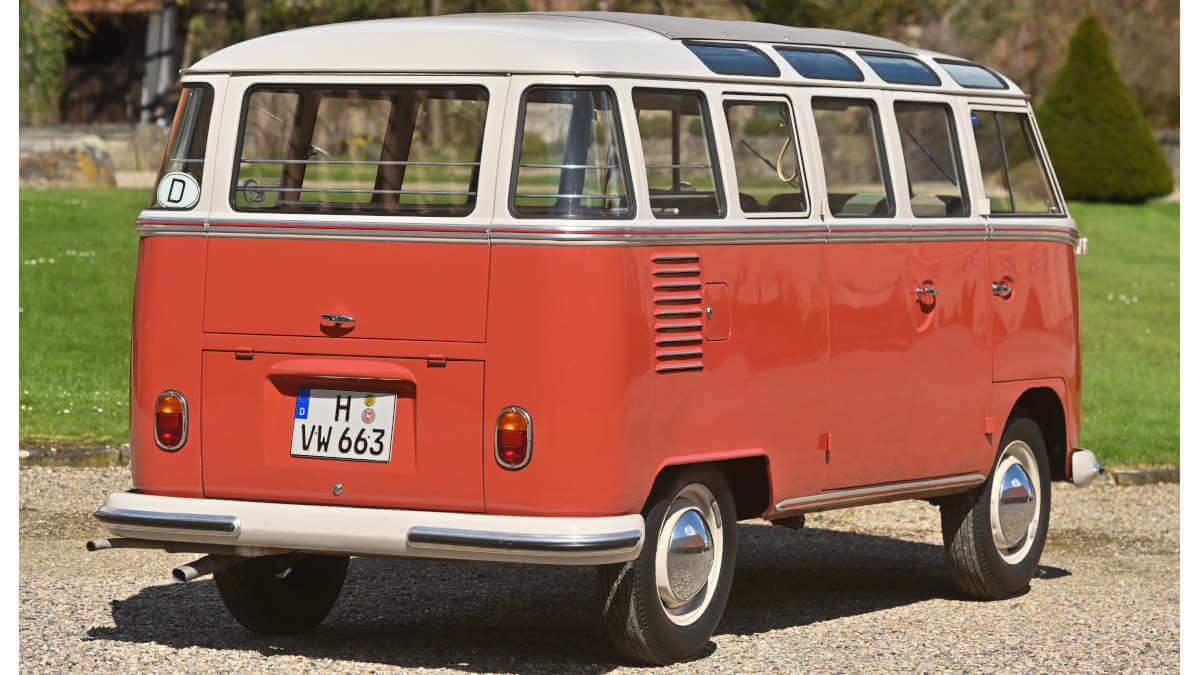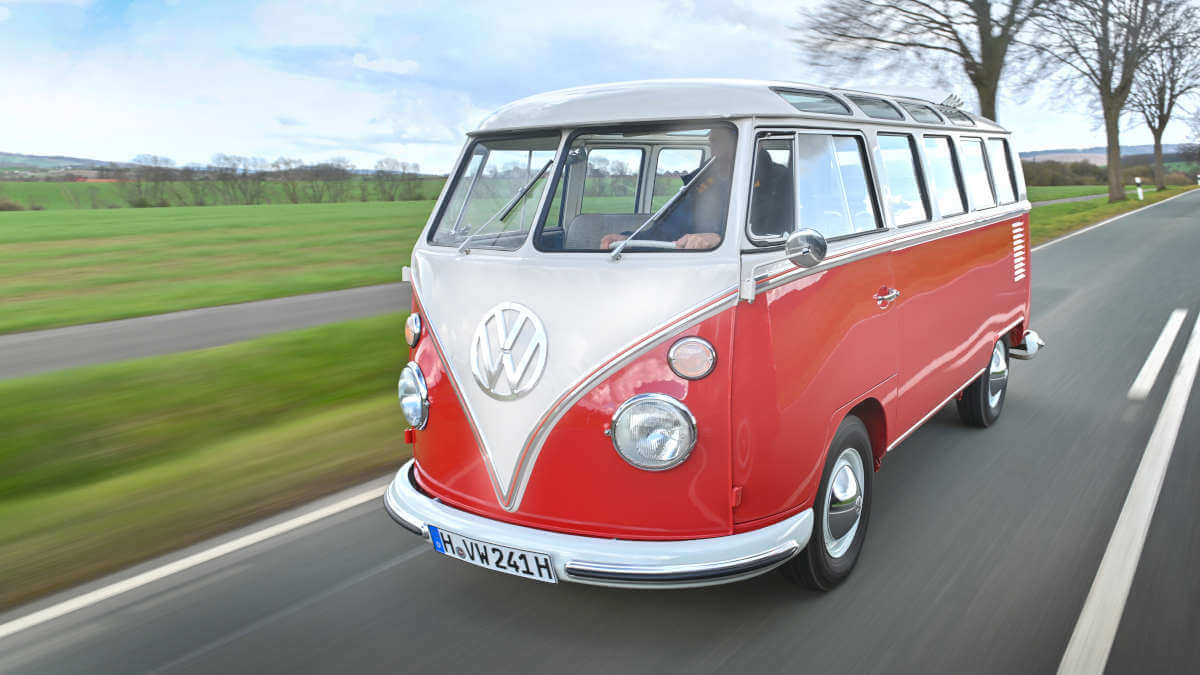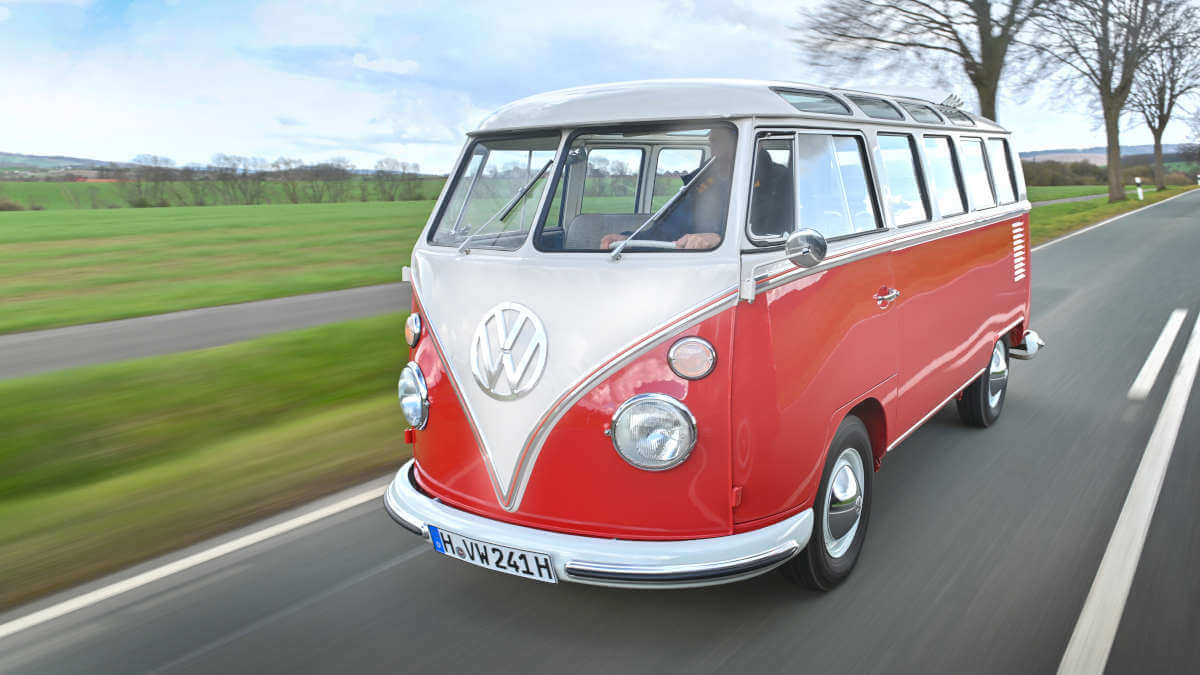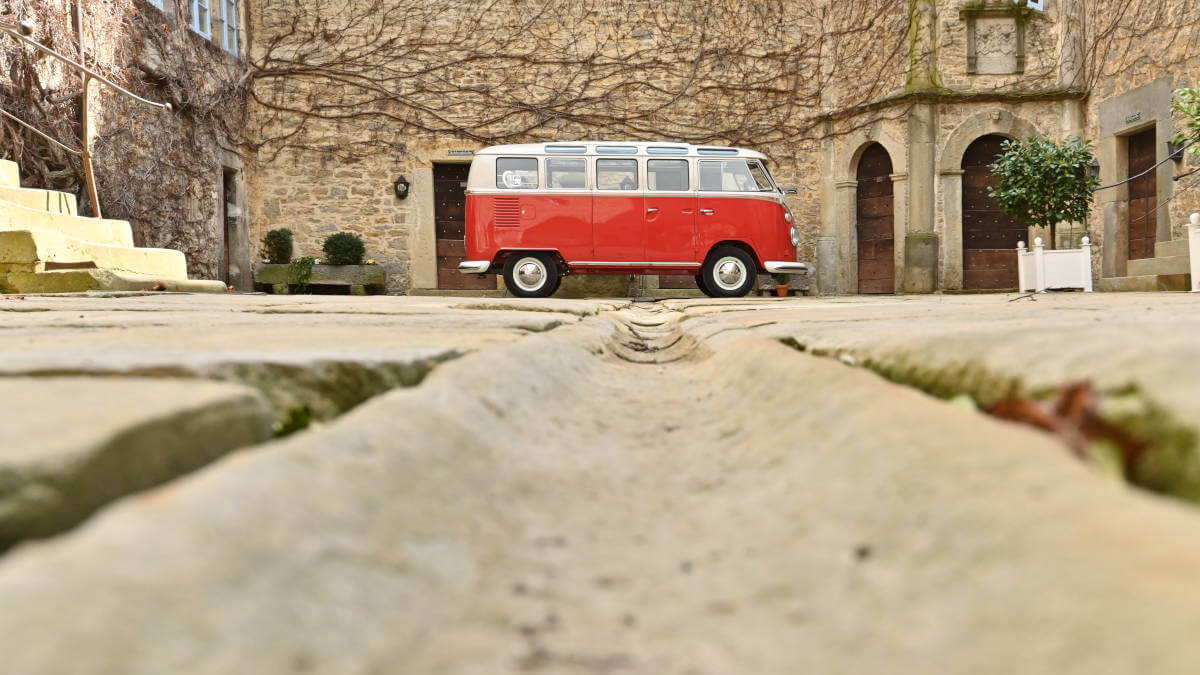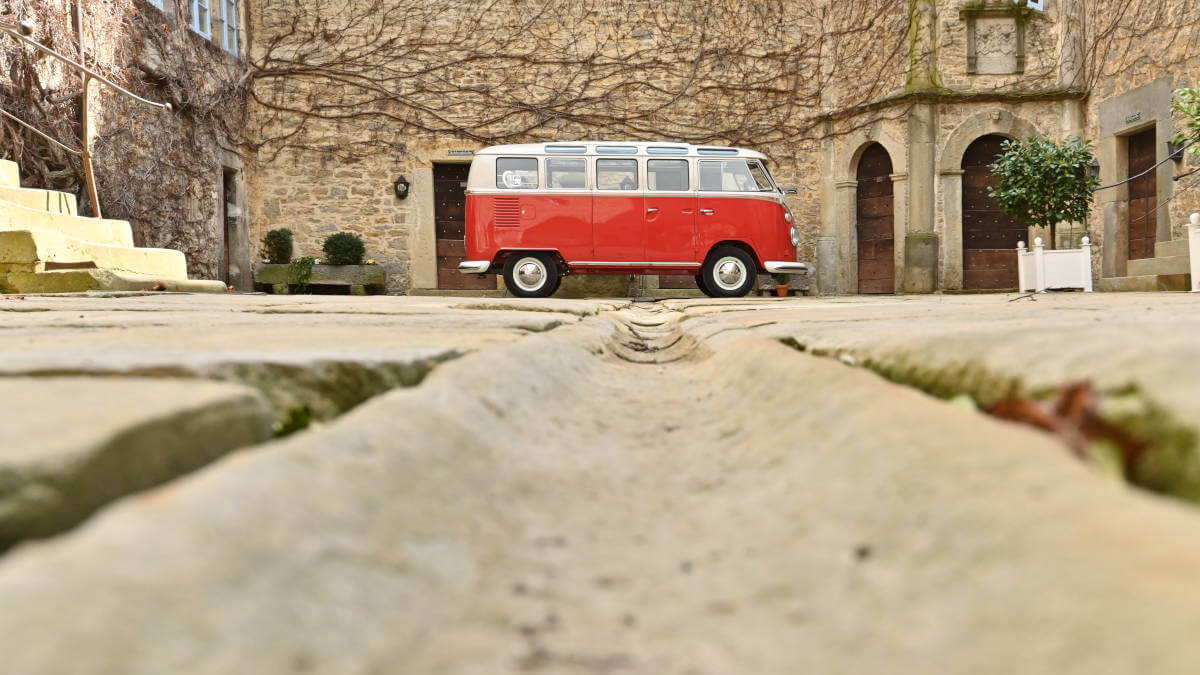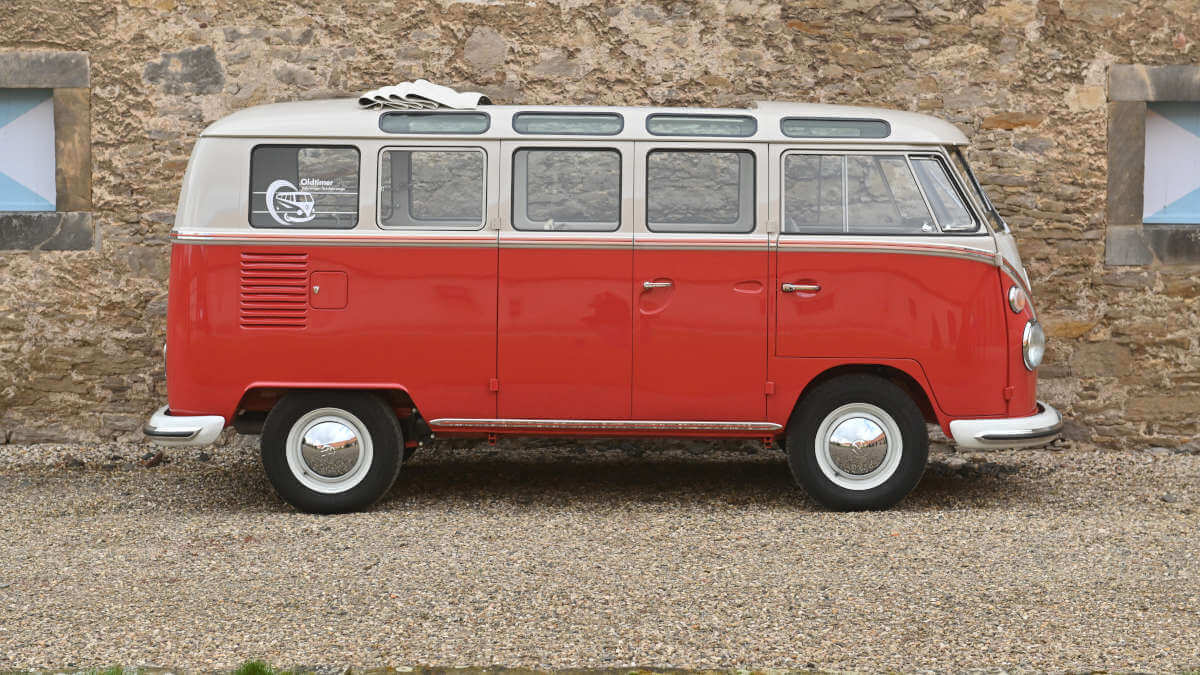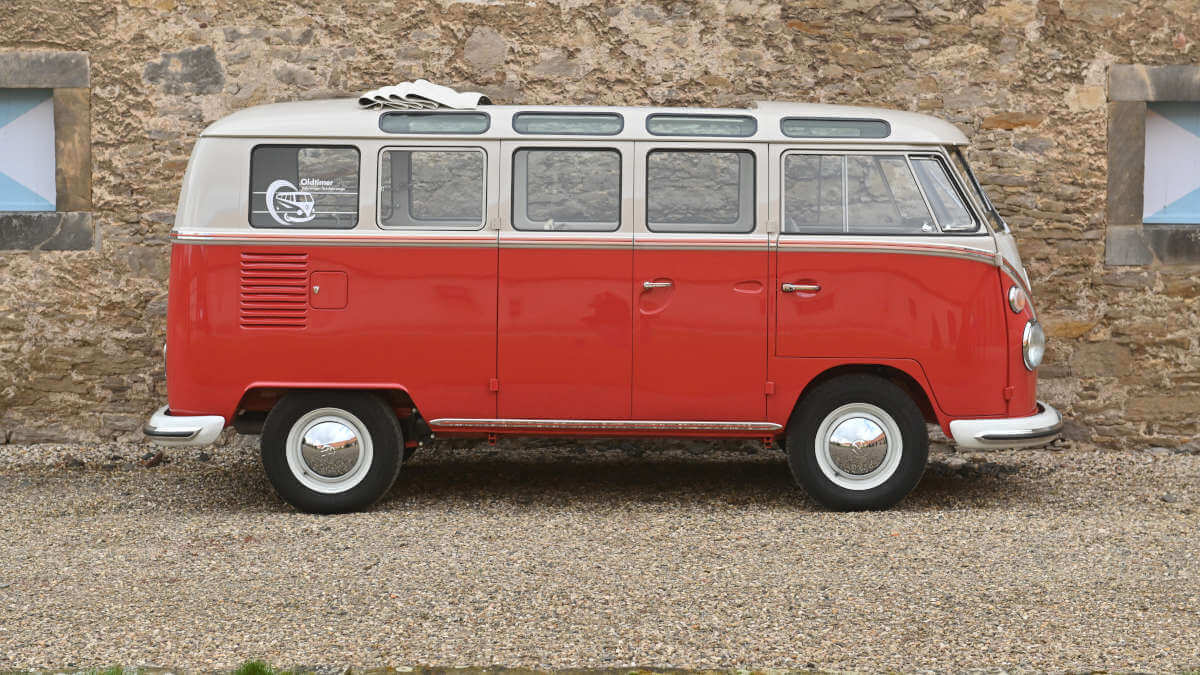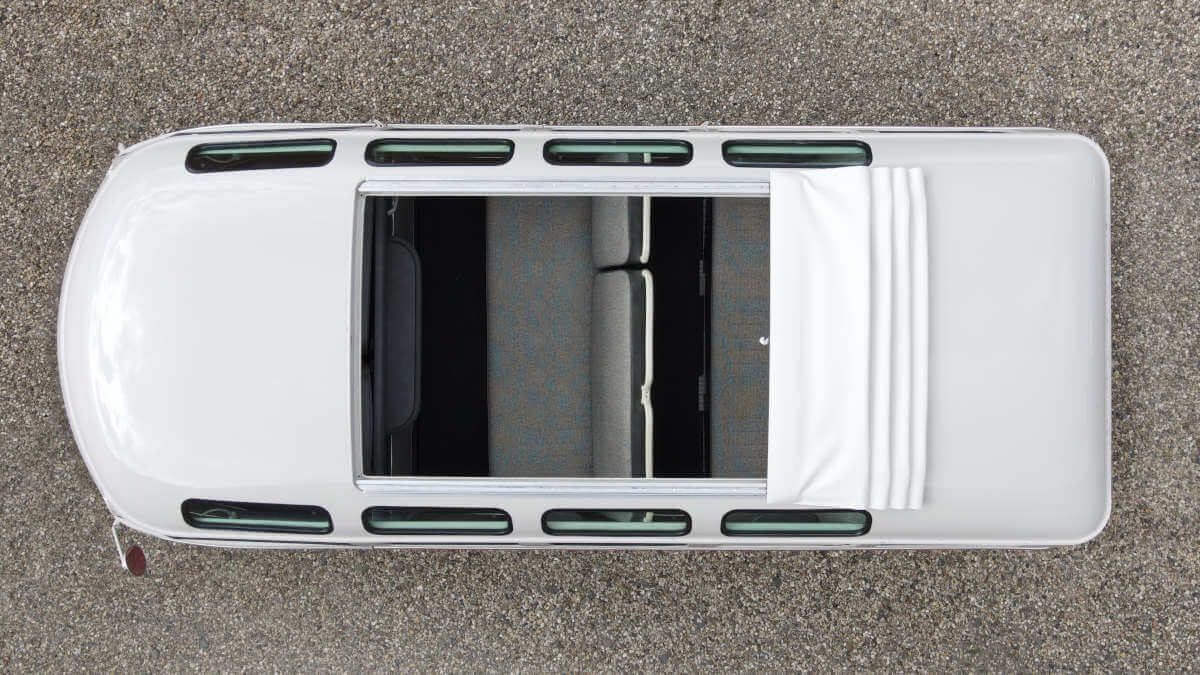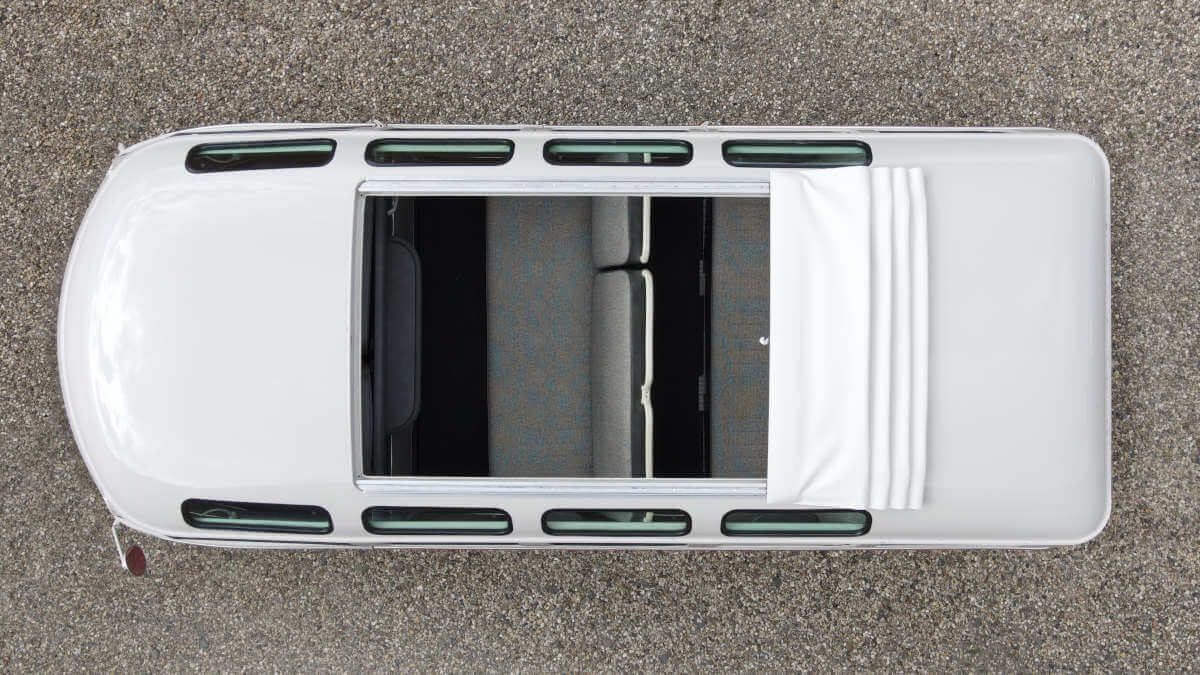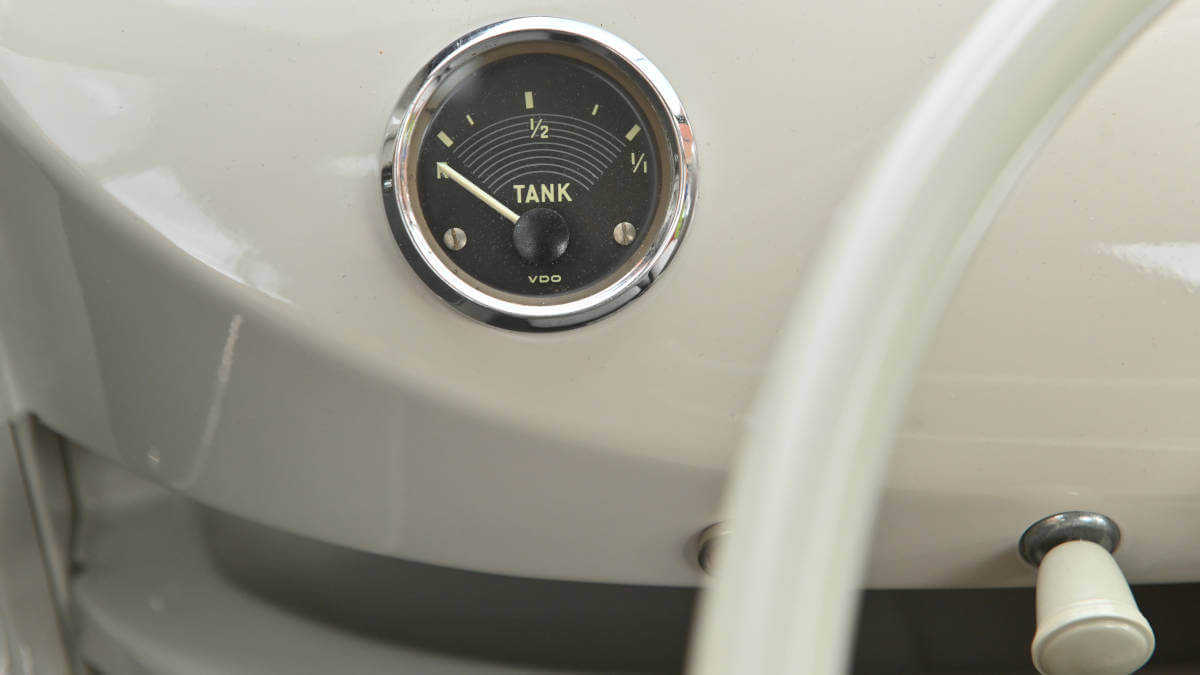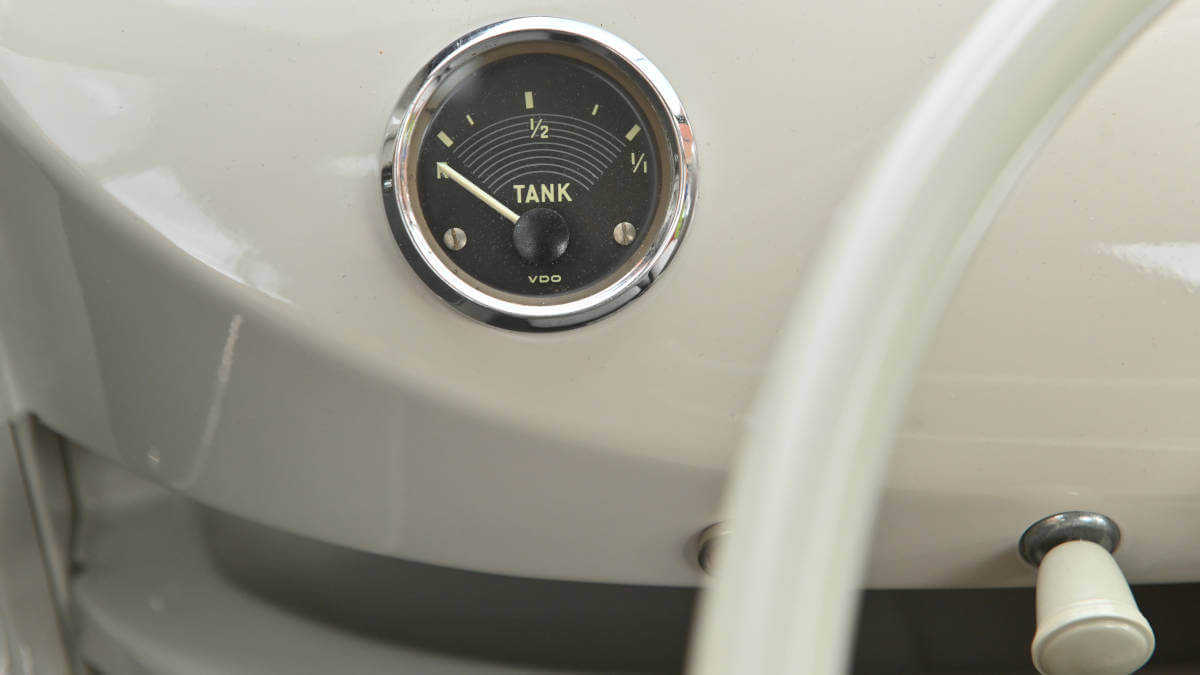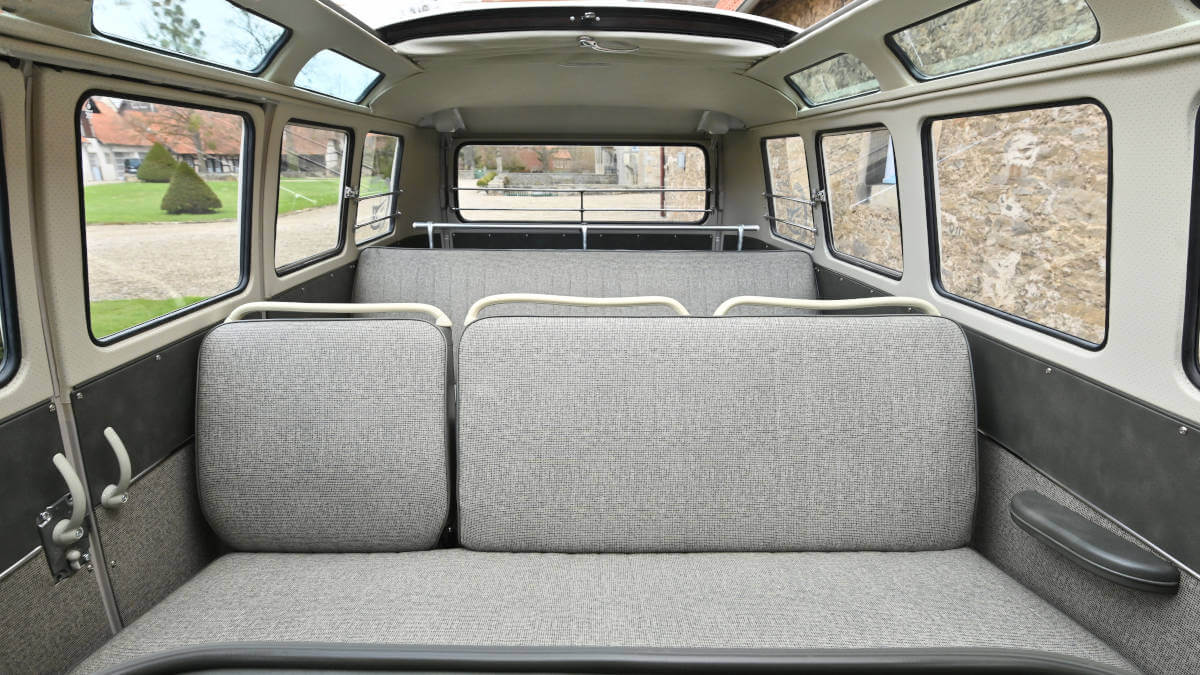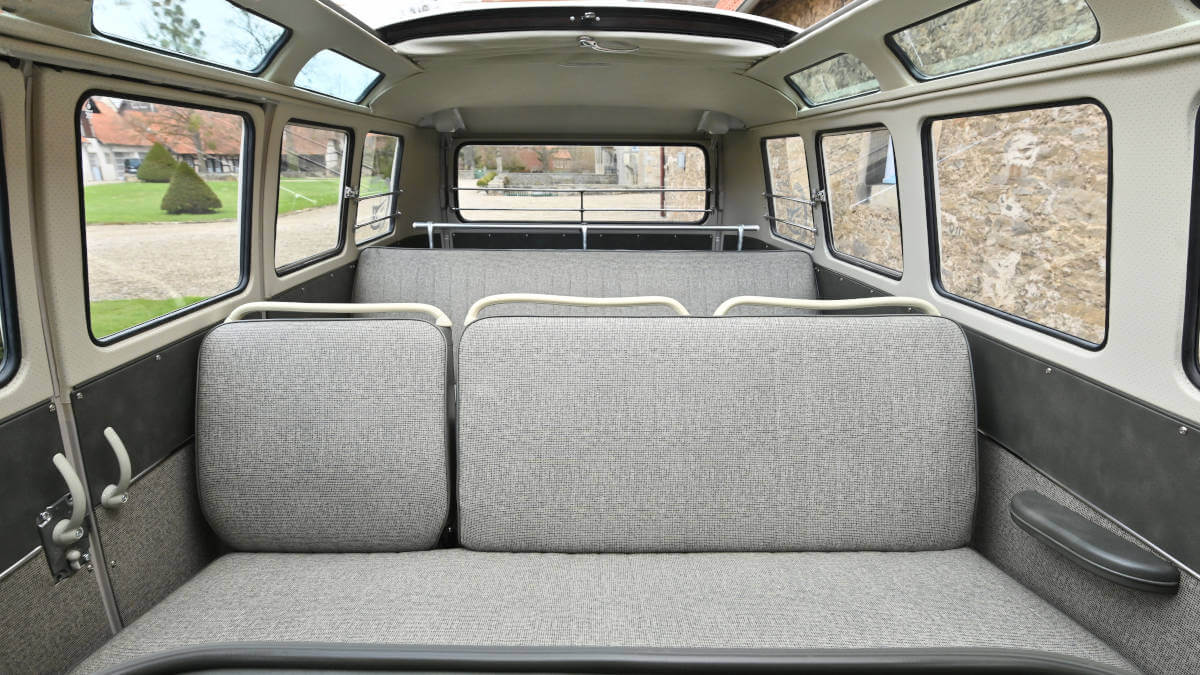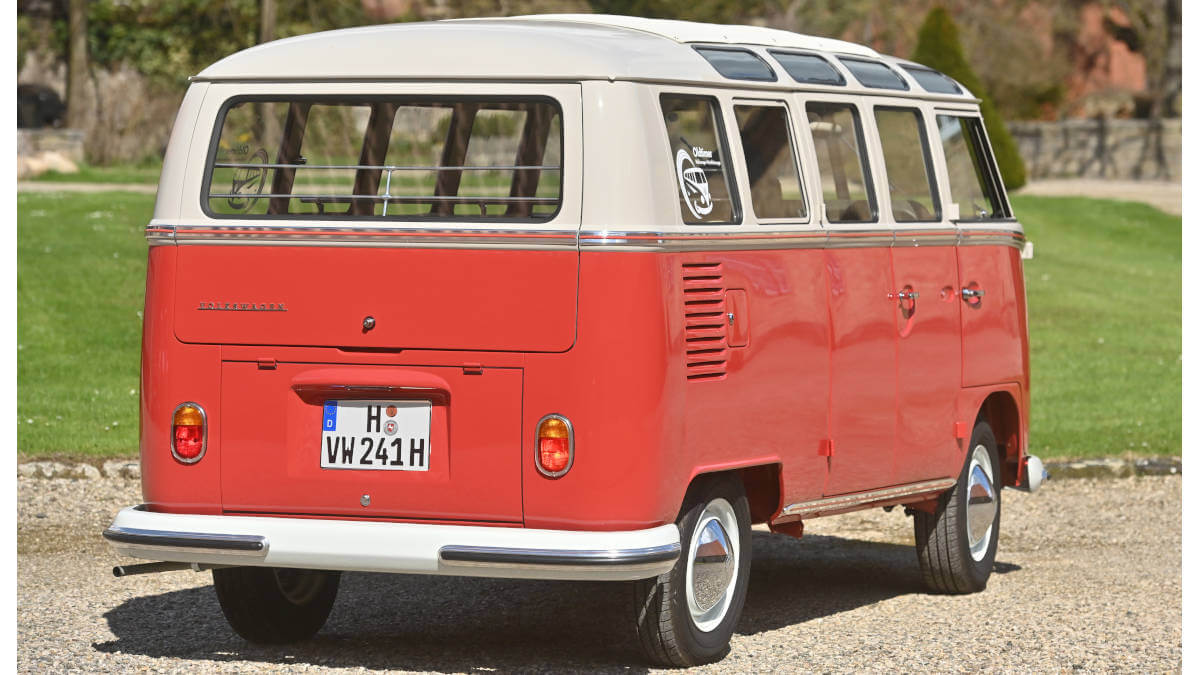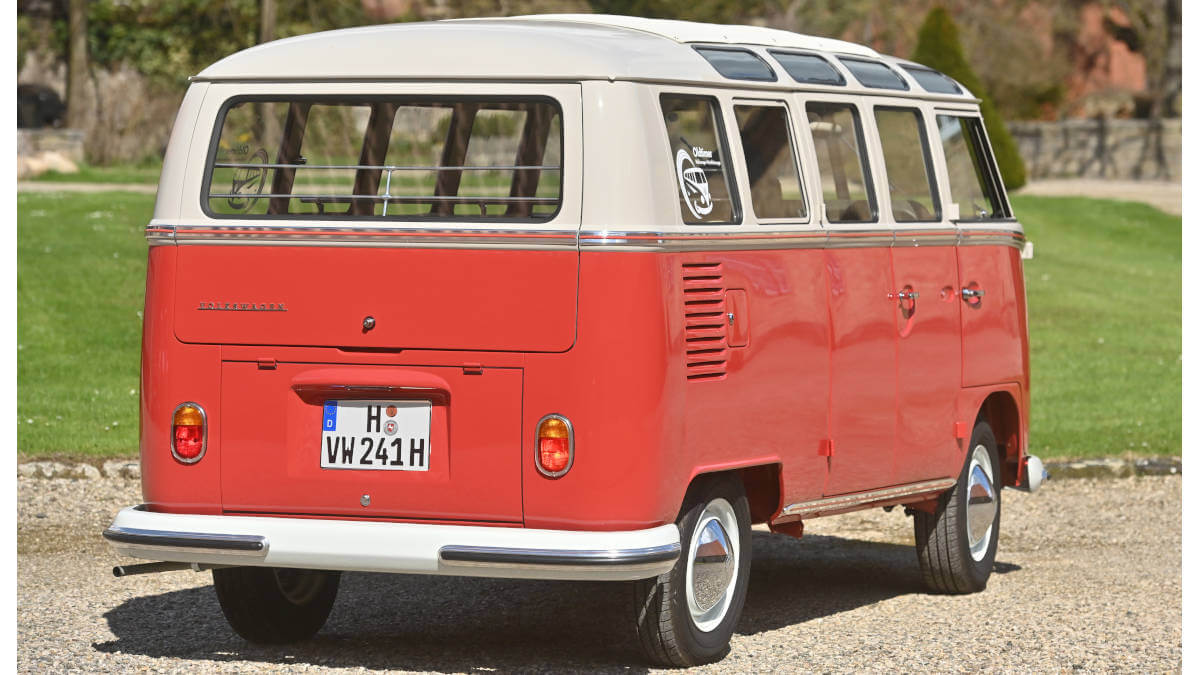 Today a valuable classic car
Further changes to the standard equipment took place throughout the entire production period. From 1953, for example, the Samba was available with a rear bumper. From August 1955, safety glass replaced Plexiglas on the skylights and rear corner windows. Previously, the production of curved glass parts had been too complex and expensive. In addition, VW switched from turn signals to indicators due to changes in licensing regulations. These sat above the headlights and were modified in 1963. The oldest T1 Samba known today (shown in our gallery in unrestored original condition) is owned by a collector in the Rhineland. It cost its first owner a proud DM 9,025 in 1951 – at a time when the average annual wage was only DM 3,579. Proven genuine Volkswagen T1 Samba are among the brand's most sought-after and valuable classic cars today. In 2017, a vehicle fetched a record price of US$ 302,500 at the American auction house Barrett-Jackson. However, various replicas are also on the market, as the roof section, for example, is available as a repro part.

Images: Volkswagen, Claus-E. von Schmeling