Automotive
70 Years of Jaguar C-Type
Actually, this car was officially called Jaguar XK120 C. This became 'XK120 Type C' in various publications, with the C simply standing for Competition. Up to that moment in time in the immediate post-war period, Jaguar sold only road-going sports cars. However, in the USA and to some extent also in the UK, many fighter pilots got together who missed the speed rush of wartime. More and more racetracks for club racing sprang up at military airfields. In addition, some private drivers also made it to international racing events such as the 24 Hours of Le Mans. The normal XK120 was already well positioned for this, but the base offered potential for more. Contrary to the official designation, however, Jaguar merely took over technical components such as the 3.4-liter inline six-cylinder engine from the road car. the frame and chassis were completely new.
Completely new developed racing car
William Heynes, R.J. 'Bob' Knight and Malcolm Sayer were responsible for developing a competition car. This work began in 1950 and used influences from the motorsports scene of the time. For example, the aerodynamically designed aluminium body featured smoothly integrated fenders and air vents. The completely hinged front end made the car easier to service during racing, as it gave mechanics quicker access to all engine components. Similar styling features were already found on some cars from Aston Martin, HWM or Veritas. External door handles were dispensed with, as was a soft top. A lightweight and rigid tubular frame was created underneath the body.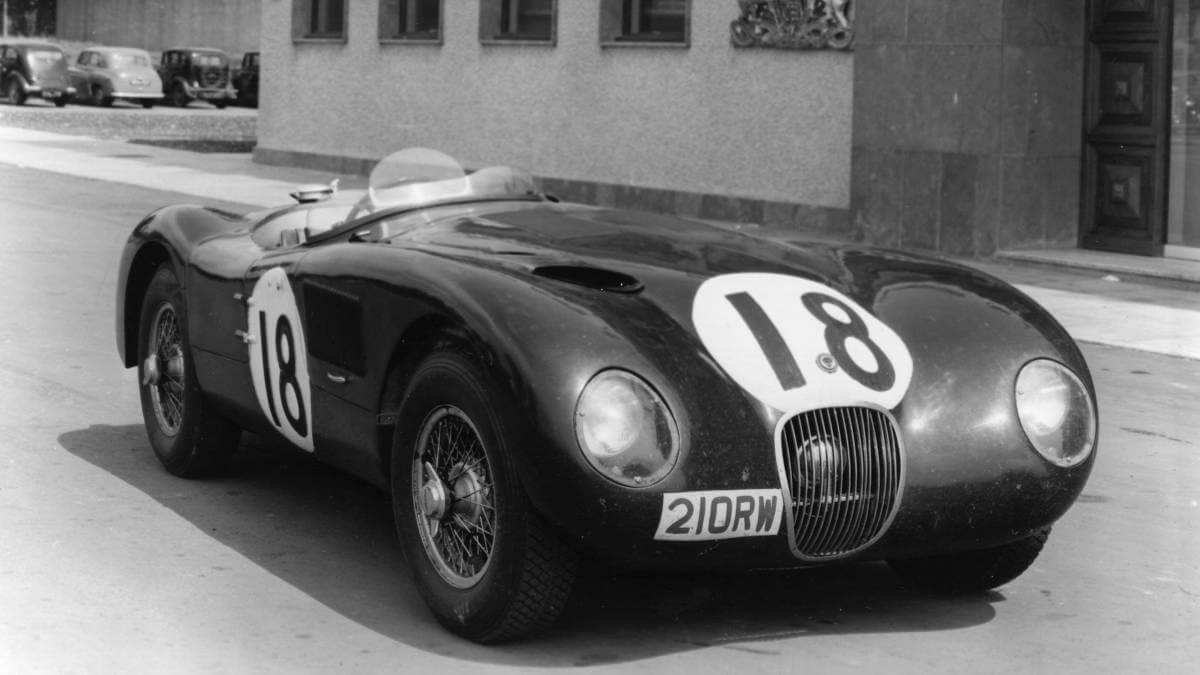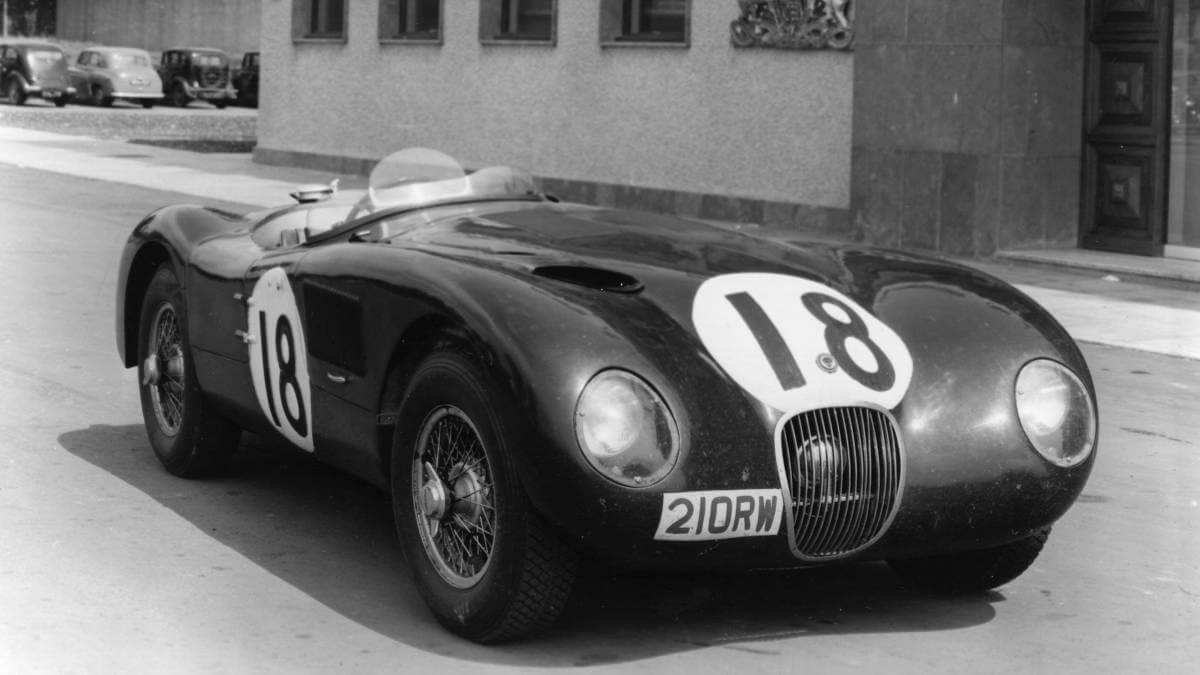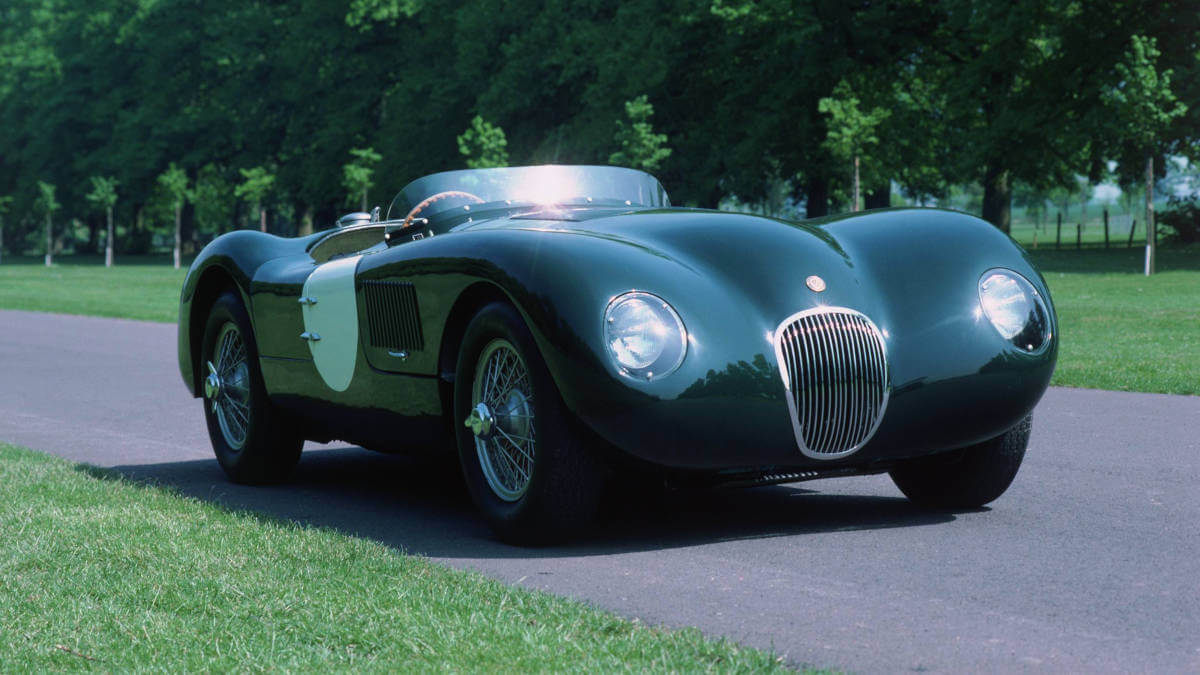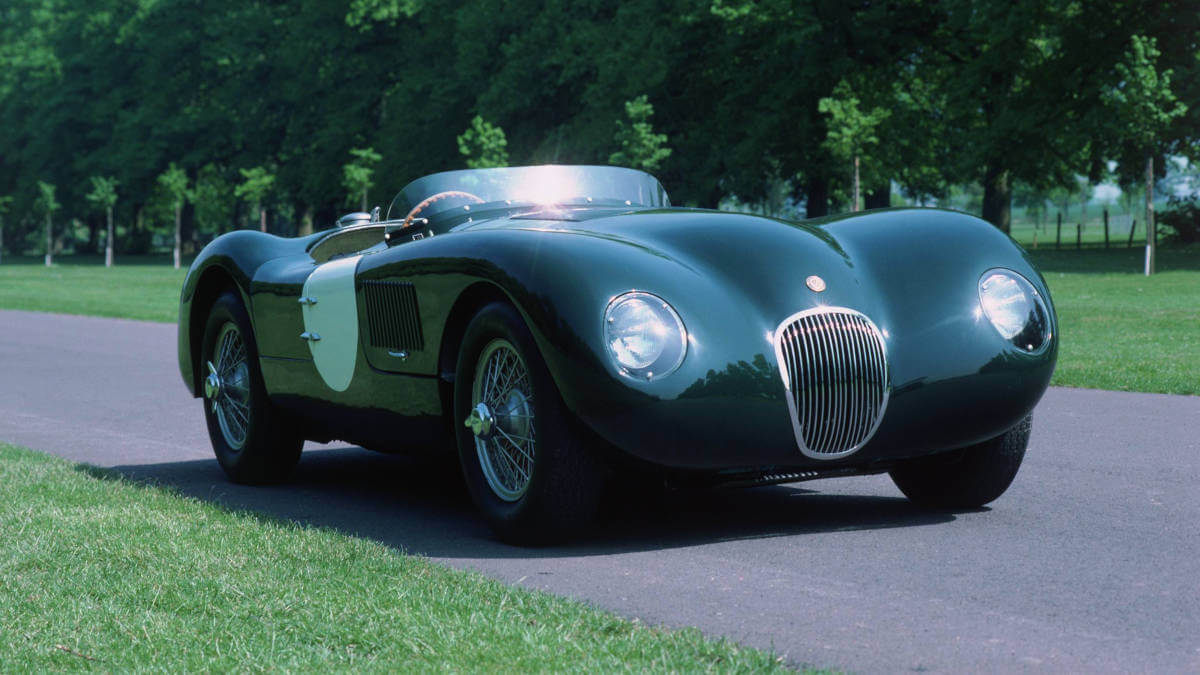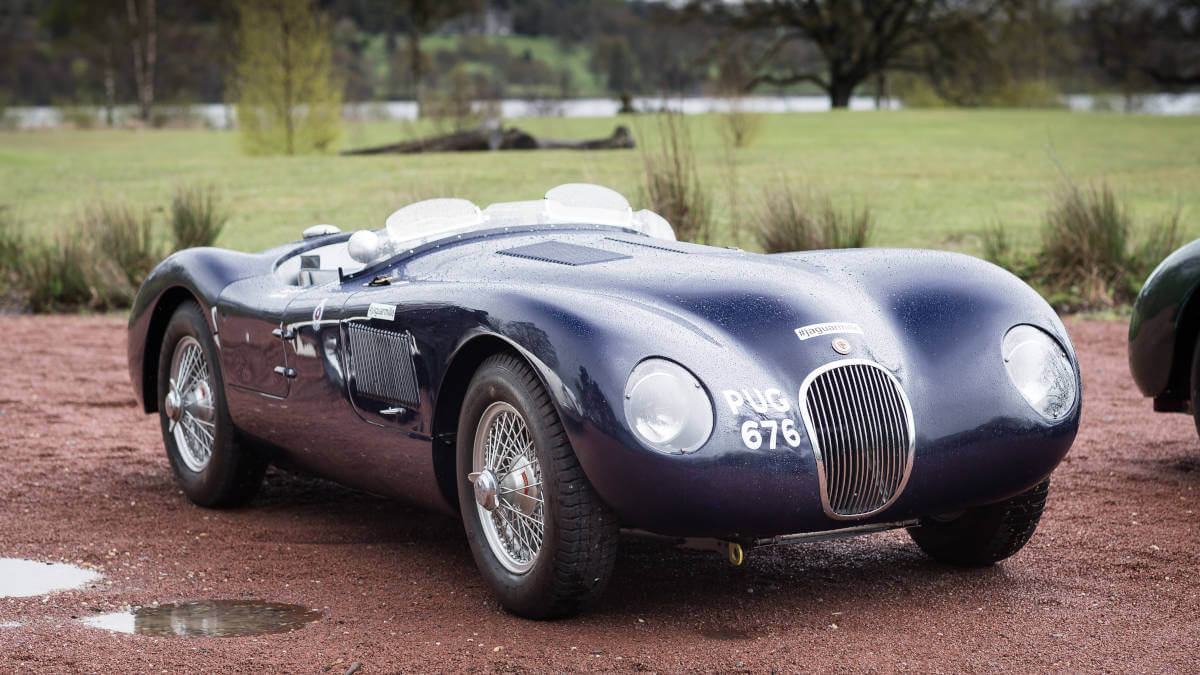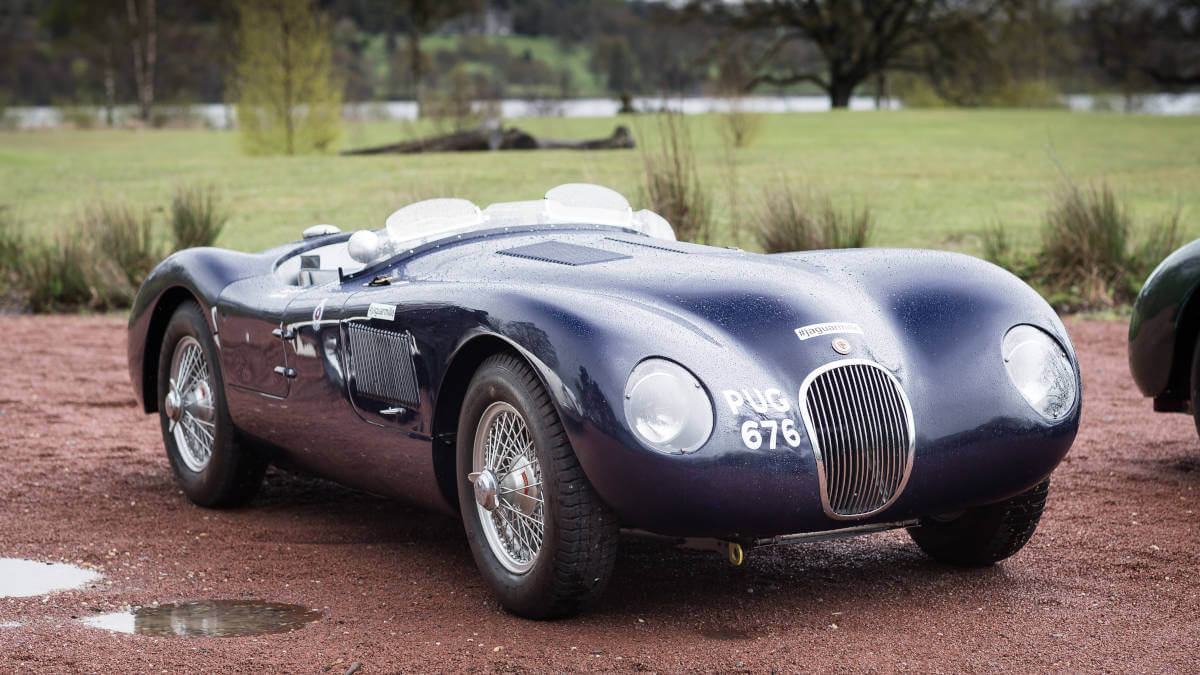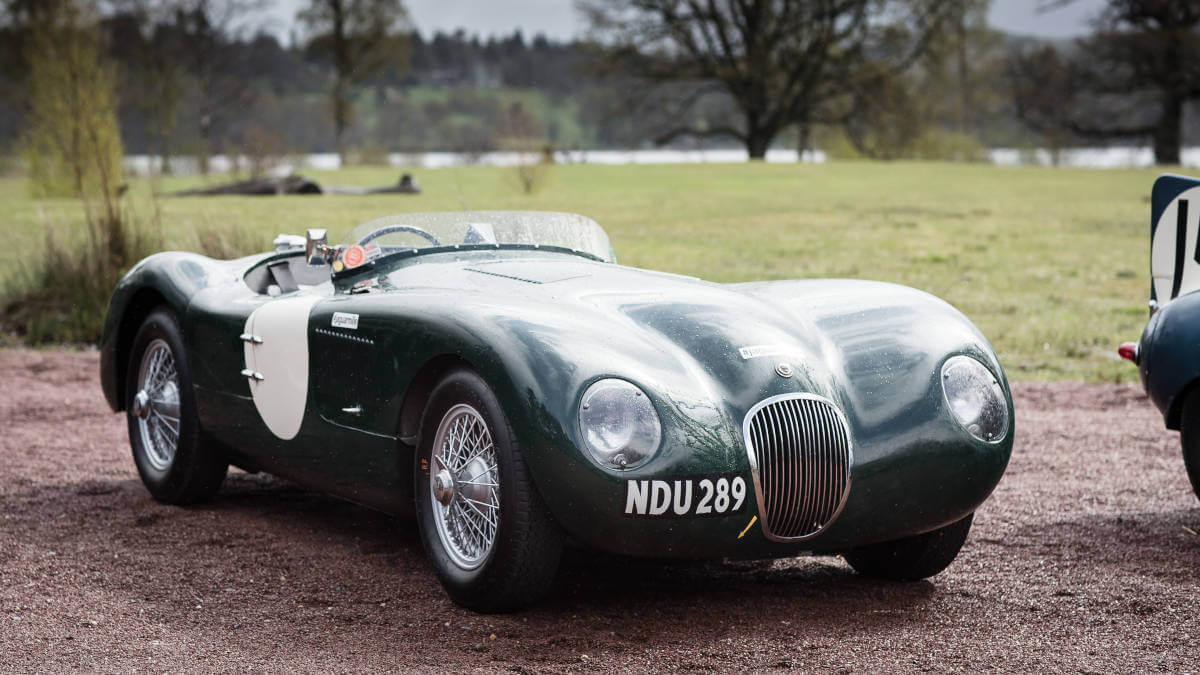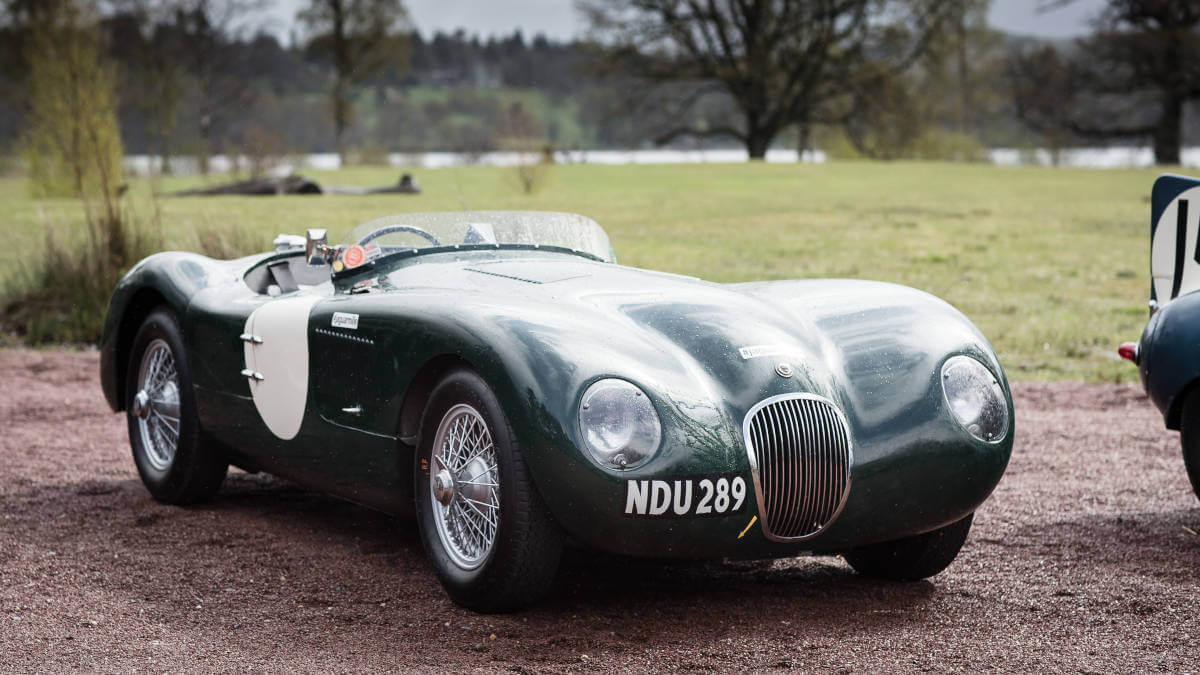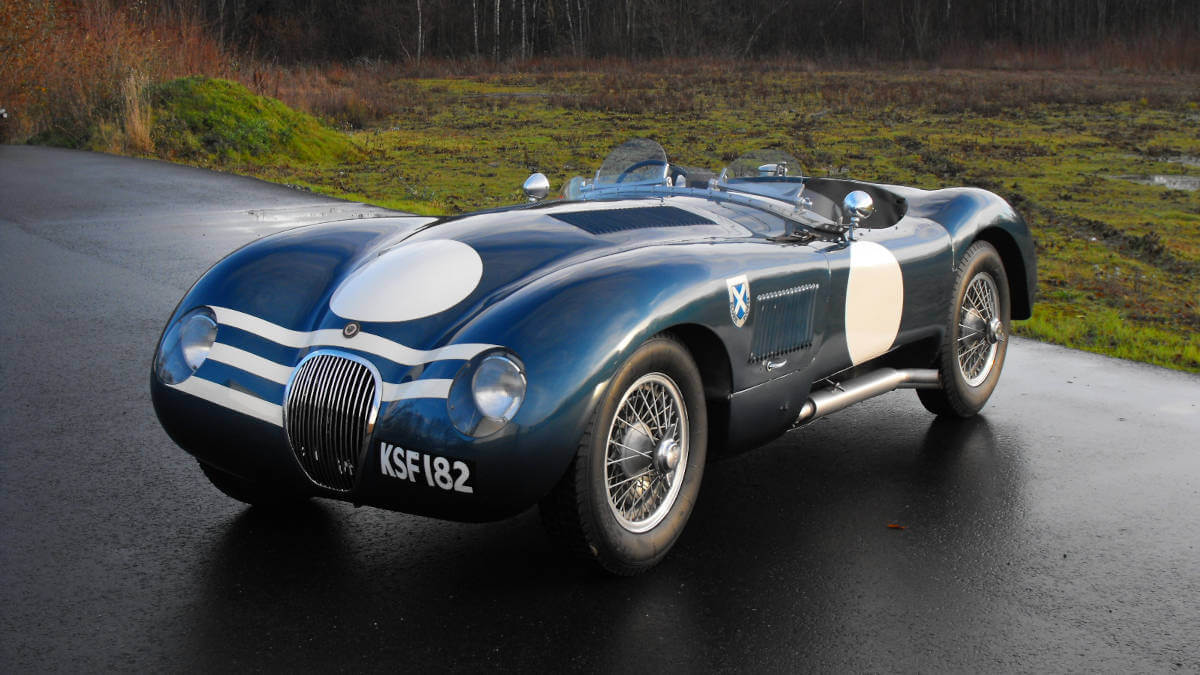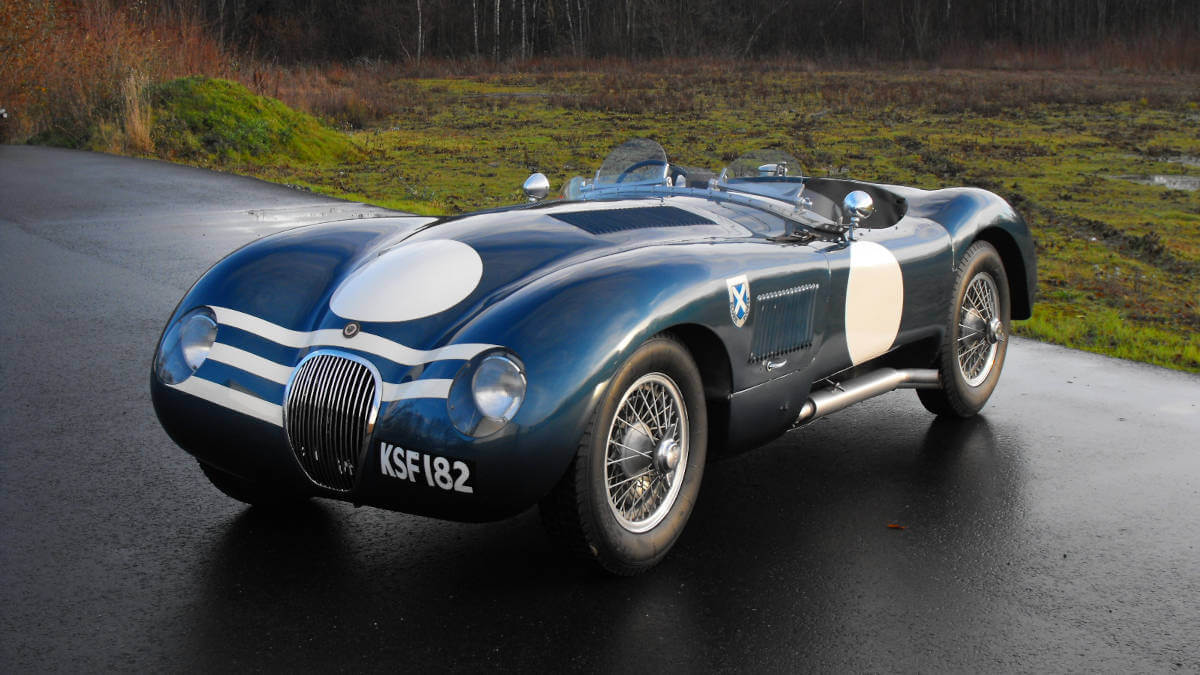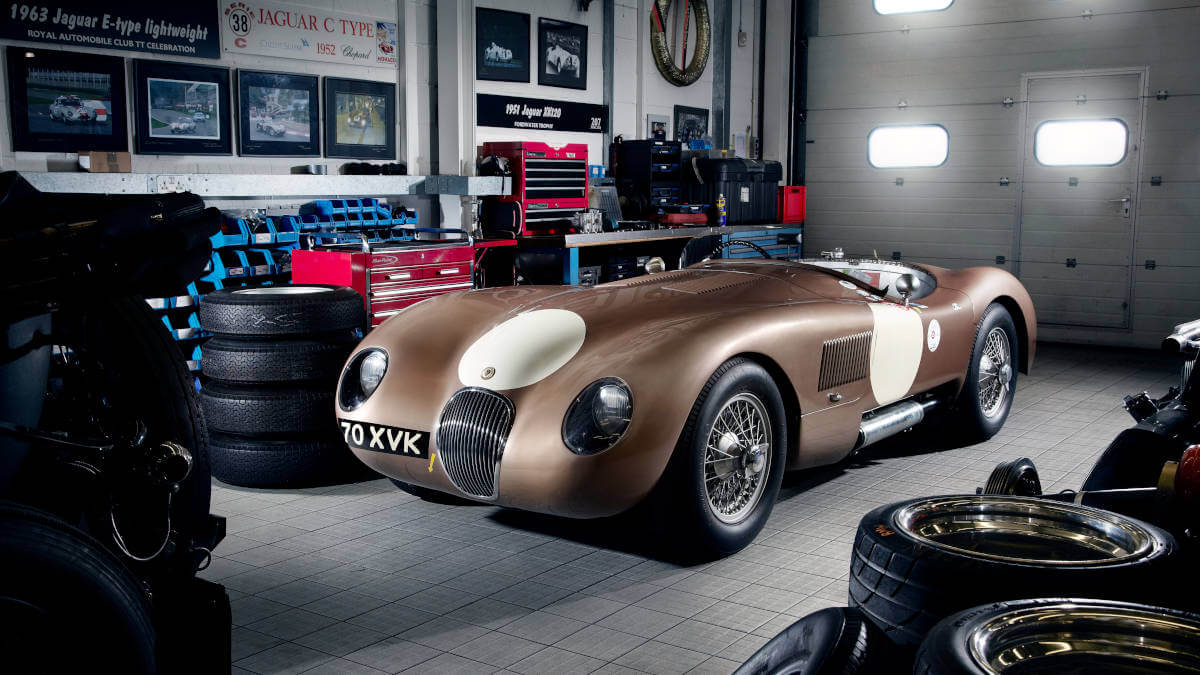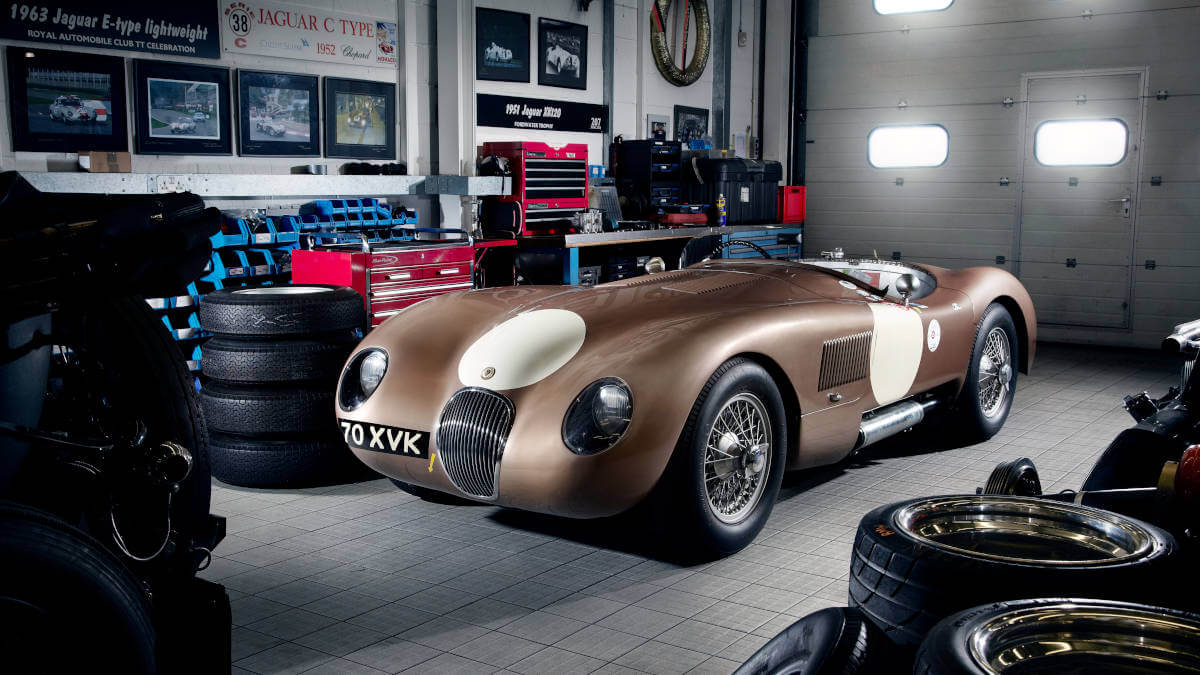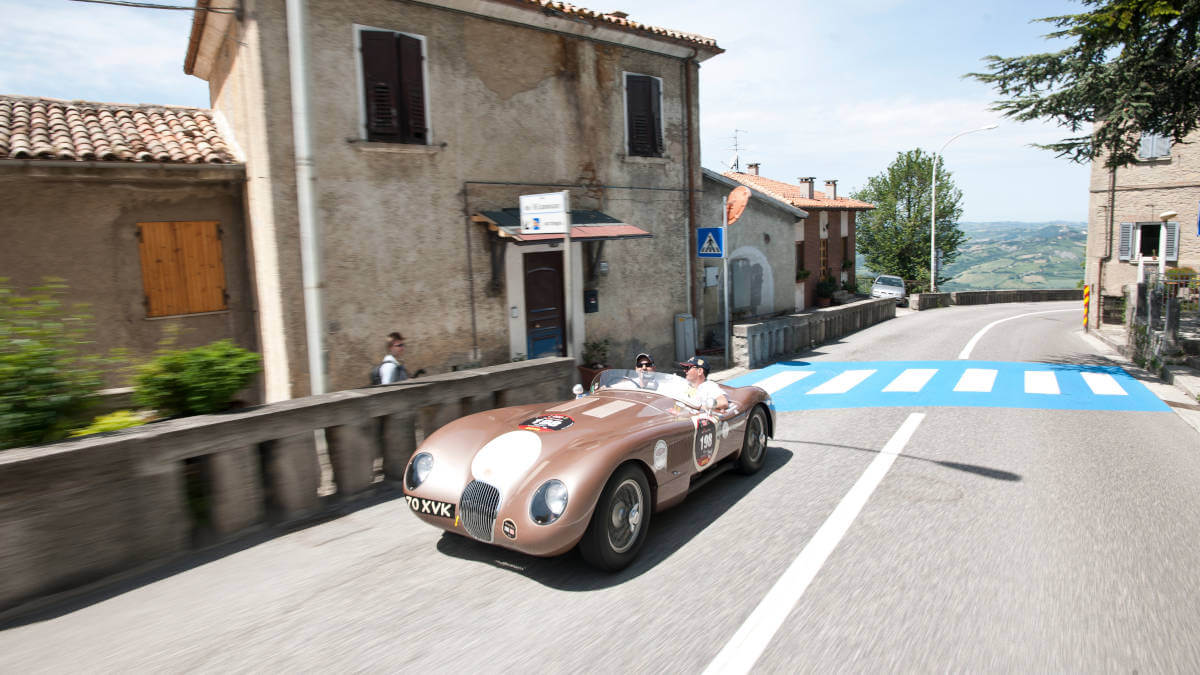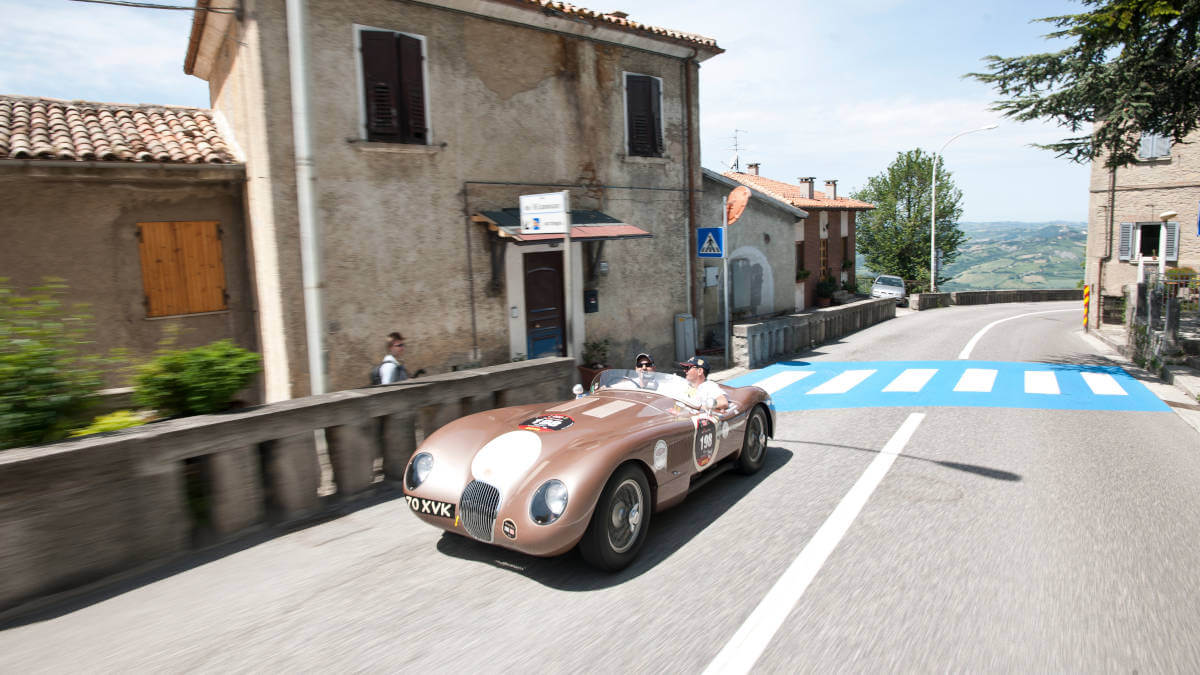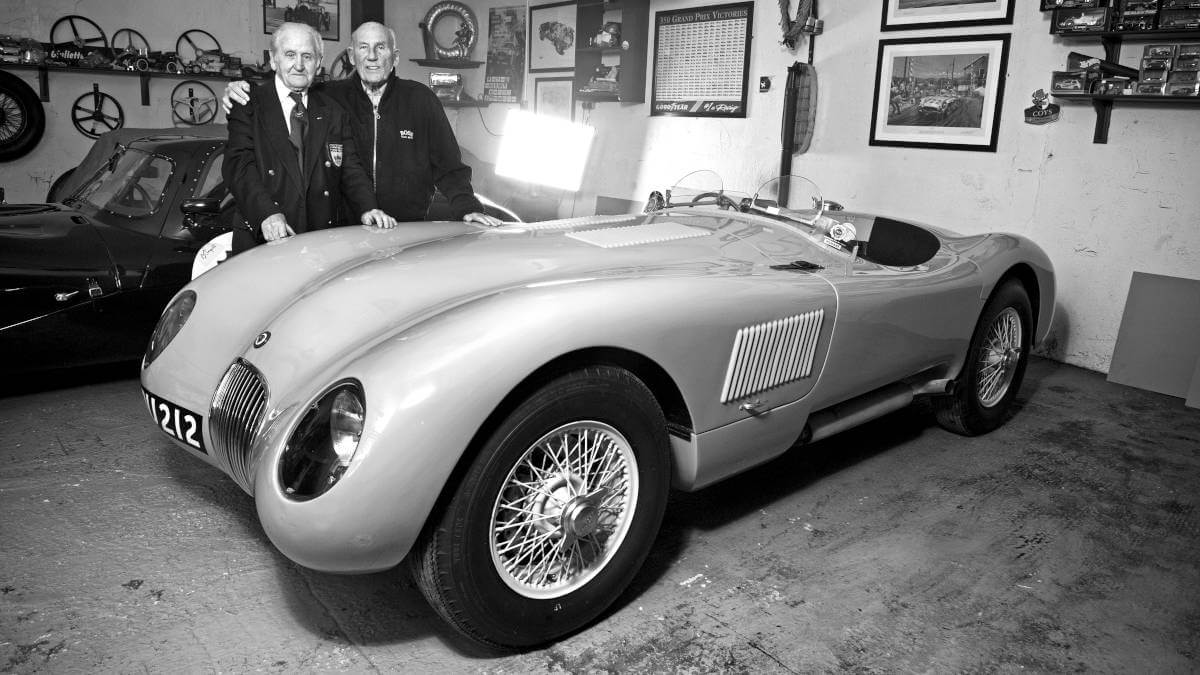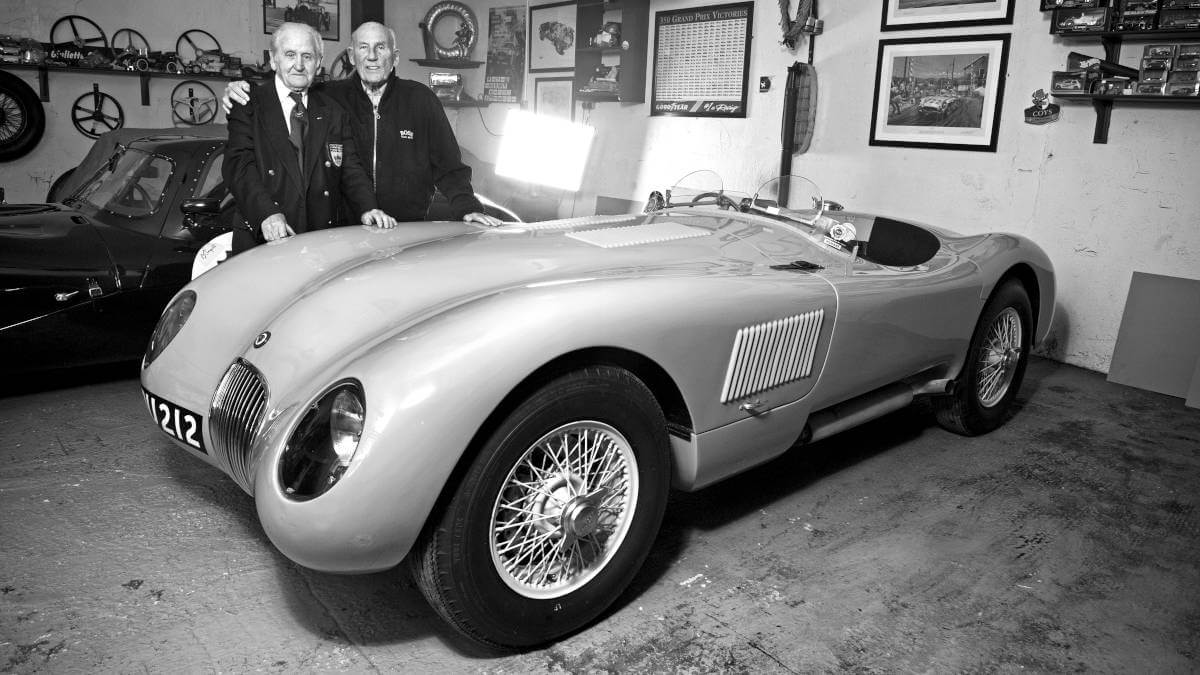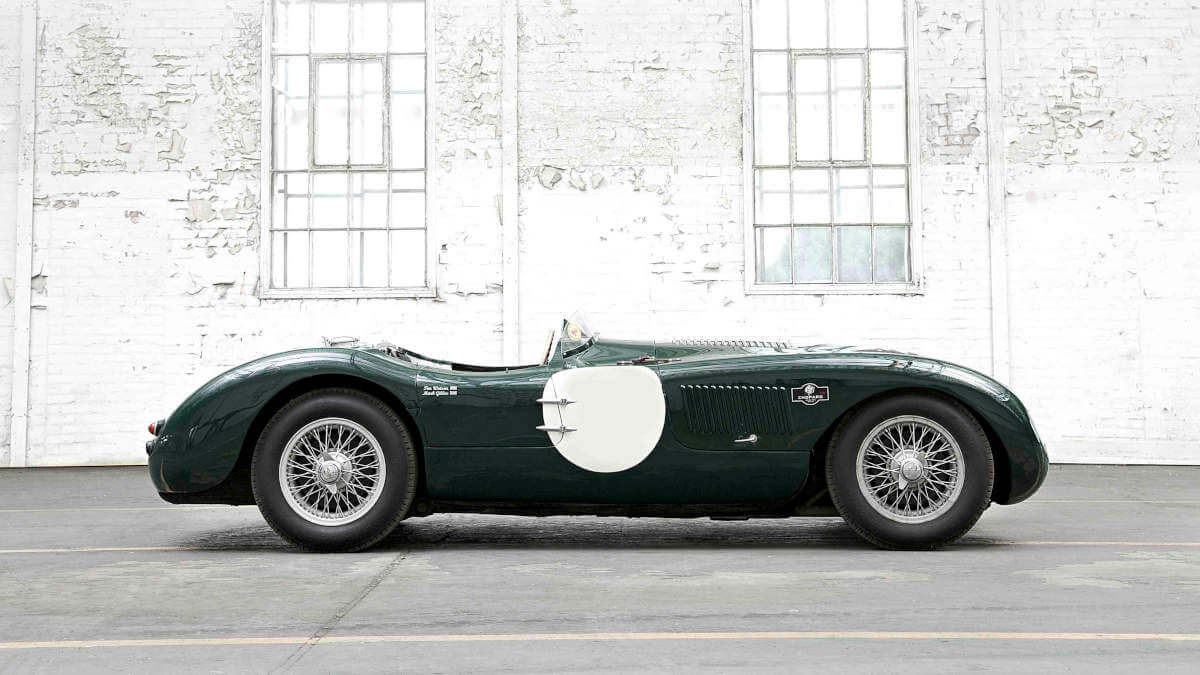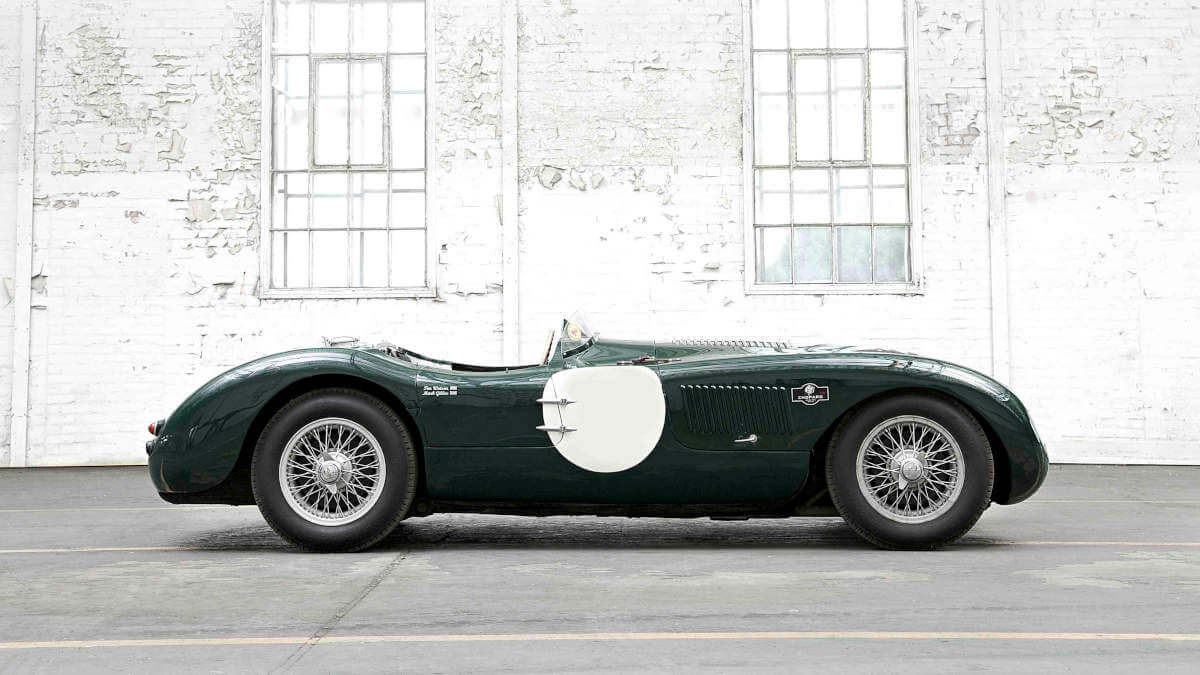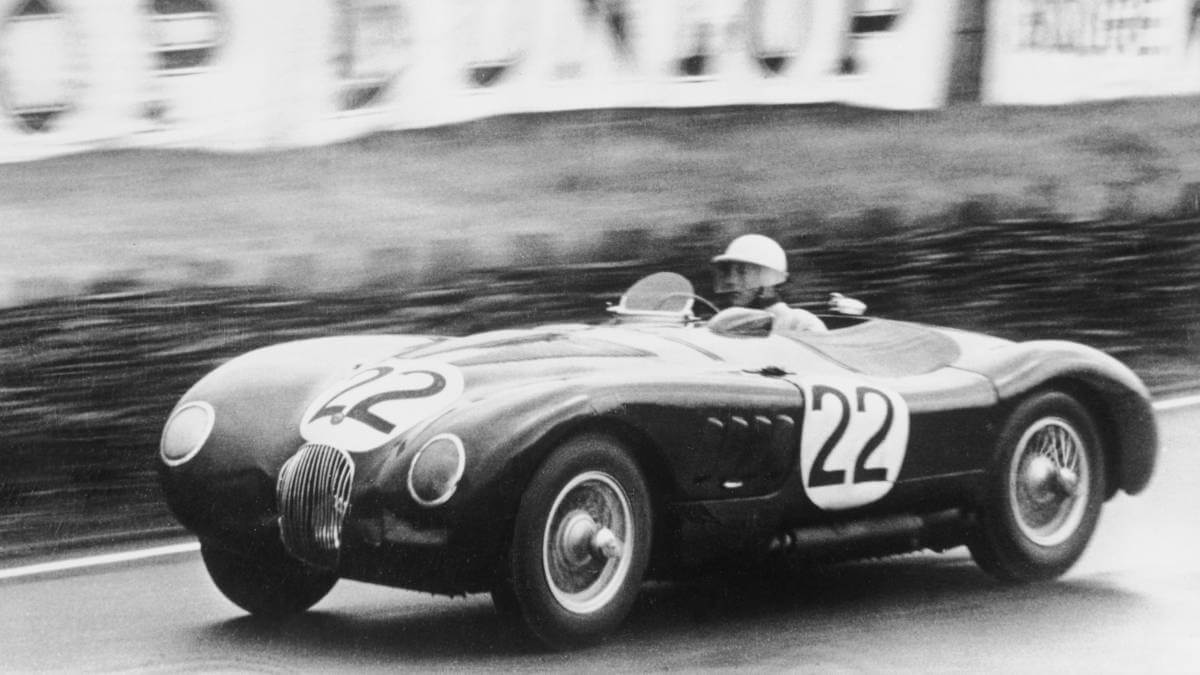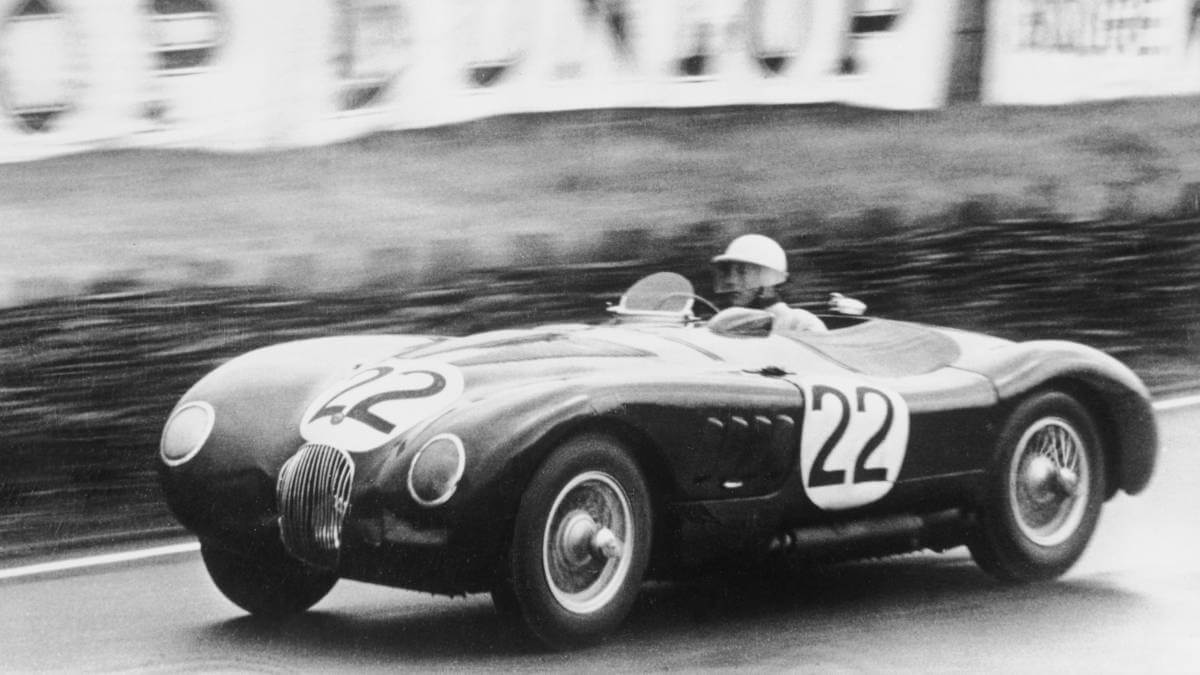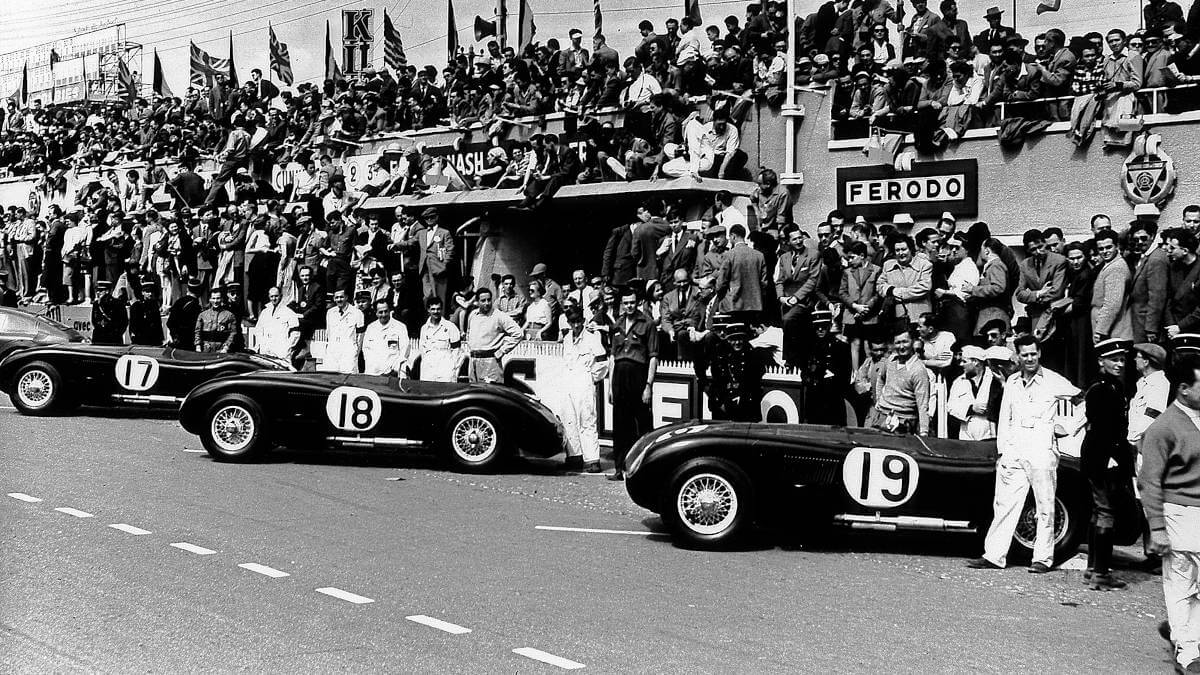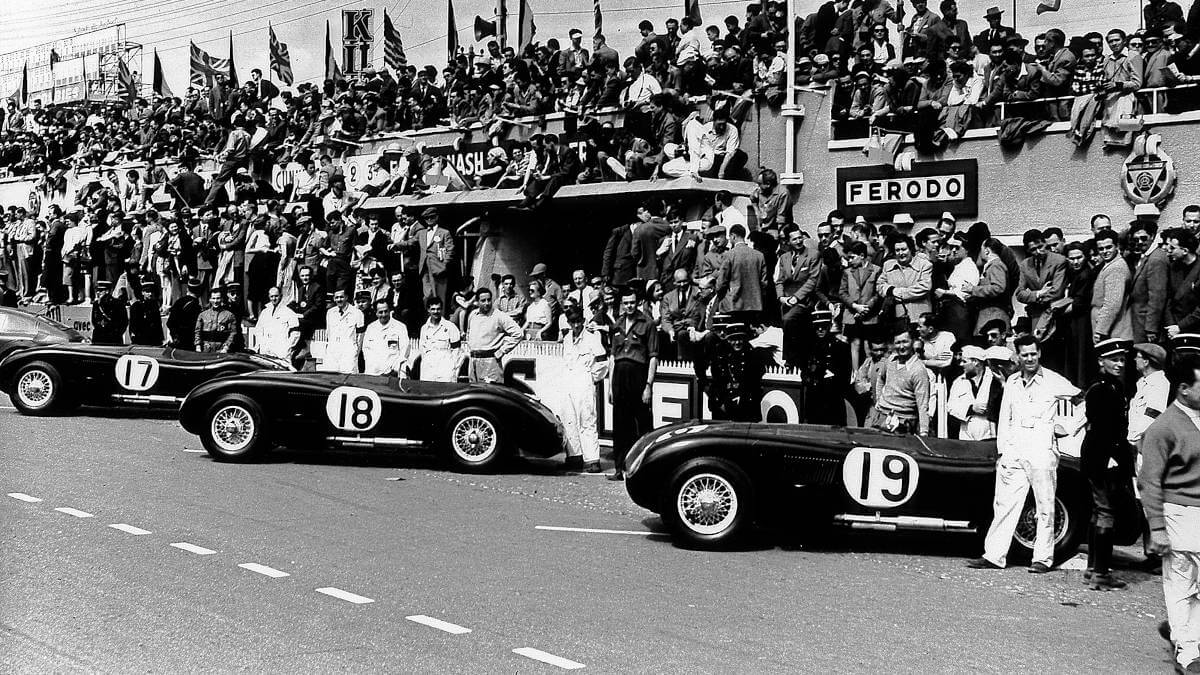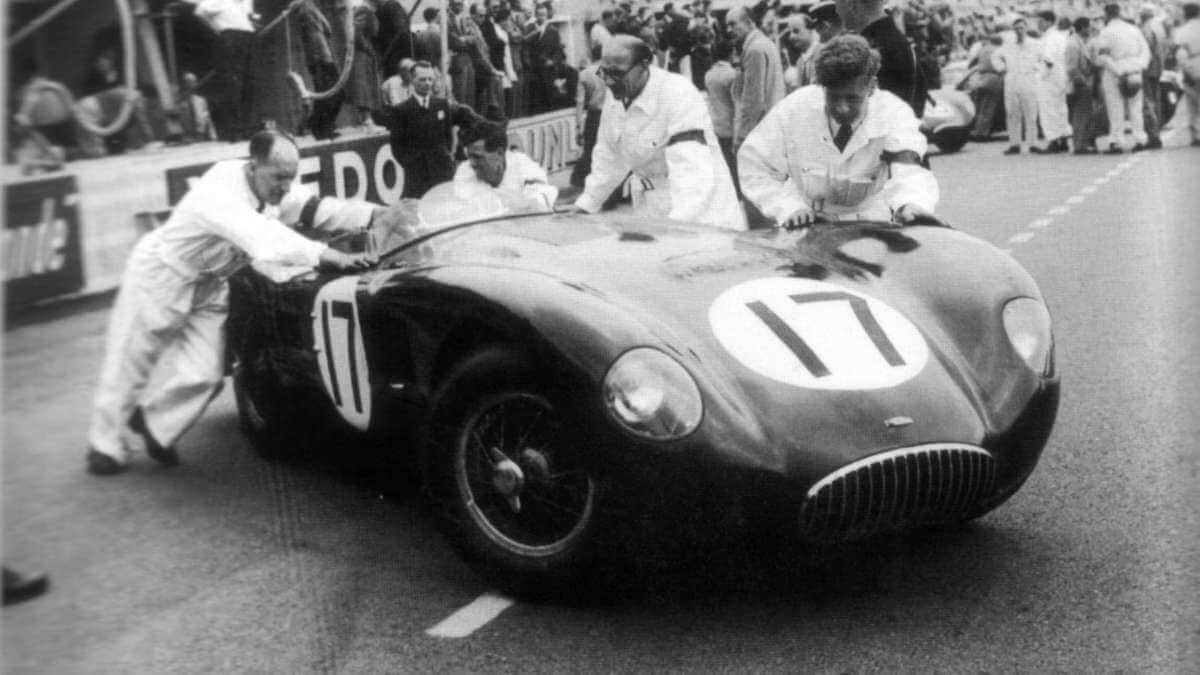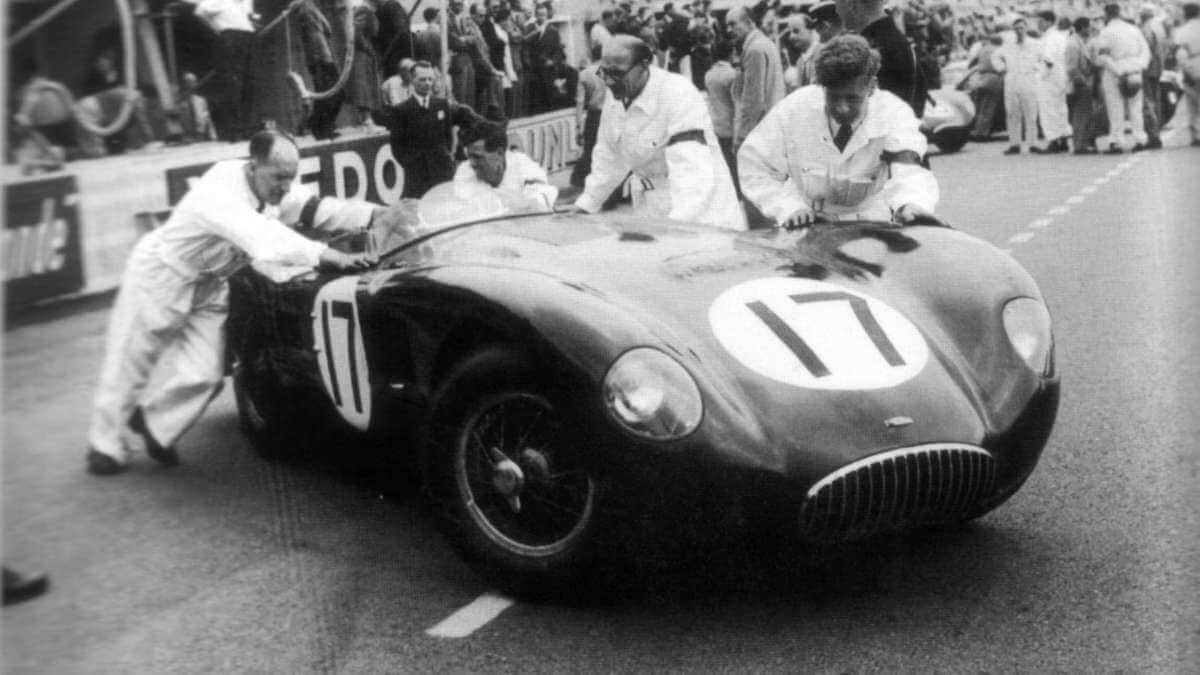 Victory at Le Mans on the first start
Shortly after the premiere, Jaguar entered three C-Types in Le Mans as a works team. The driver pairings Peter Walker/Peter Whitehead, Leslie Johnson/Clemente Biondetti and Stirling Moss/Jack Fairman sat behind the steering wheels. While the latter two cars retired with oil pressure problems, the C-Type driven by Walker and Whitehead crossed the finish line in the lead. Further successes during the year led to good order intakes for the new model. When Mercedes-Benz announced their 300 SL to compete at Le Mans in 1952, the Jaguar engineers got a little excited. Especially rumors about the topspeed of the German car made the British uneasy. On the spur of the moment, body modifications were made for even better aerodynamics. However, there was no time for testing the cars before the Le Mans race. As a result, it was only discovered during the event that the radiators weren't being supplied with enough fresh air. All three factory cars failed to finish.
Strange handling of replica manufacturers
In the following years 1953 and 1954, various private teams such as Ecurie Ecosse took part in races with the C-Type. In addition, Jaguar itself won the 24 Hours of Le Mans again in 1953. Of 53 examples of the C-Type built, 43 went on sale. Based on the chassis with number XKC054, the prototype XP/11 was created, with which Jaguar ultimately prepared for the upcoming D-Type. Over the decades, the original C-Types became sought-after classics. A fact that manufacturers of replicas naturally knew how to exploit. In recent months, Jaguar Land Rover dealt very harshly with some of them and in some cases took them to court – only to announce their own Continuation Series at the end of January. Likewise, they seem to approve of Ecurie Ecosse's Continuation Cars. A business practice that not every classic car fan can understand.

Images: Jaguar, SC Archive