Automotive
50 Years of Lamborghini Miura SV
Two sensational new sports cars were on display at the 1971 Geneva Motor Show. One brought an era to a dignified close, the other heralded a new era. A separate article will follow shortly about the LP500, which anticipated the Countach on the Bertone stand. Here and now, we will first look at the Miura SV, with which Lamborghini sent the first mid-engined sports car in the brand's history into the final production phase in an all-round improved version. The abbreviation SV stands for 'Super Veloce', which translates as 'super fast'. Originally, production was planned to run in parallel with the already familiar Miura S. However, significantly more customers ordered the new SV, which ultimately led to the S variant being dropped from the program.
Improvements to chassis and body
In addition to company founder Ferruccio Lamborghini, the engineers Paolo Stanzani and Giampaolo Dallara were behind the success of the Miura. They used all the experience gained from the first five years of production of the Miura P400 and Miura P400 S to make improvements to the concept. These included the V12 engine, which in the SV was rated at 385 hp and had better drivability. While early SVs still received the common oil system for the engine and transmission, later examples came with a separate lubrication system. The powerplant sits in a frame that was stiffened at key points, with new suspensions and nearly 130 millimeters more track width at the rear. Visually, the SV differed significantly from the P400 and S. For example, the rear fenders were wider to accomodate the rear wheels, which were up to nine inches wide. Around the pop-up headlights, the 'eyelashes' were omitted. In addition, a relatively large number of customers opted for optional gold-colored accents on the sills and rims.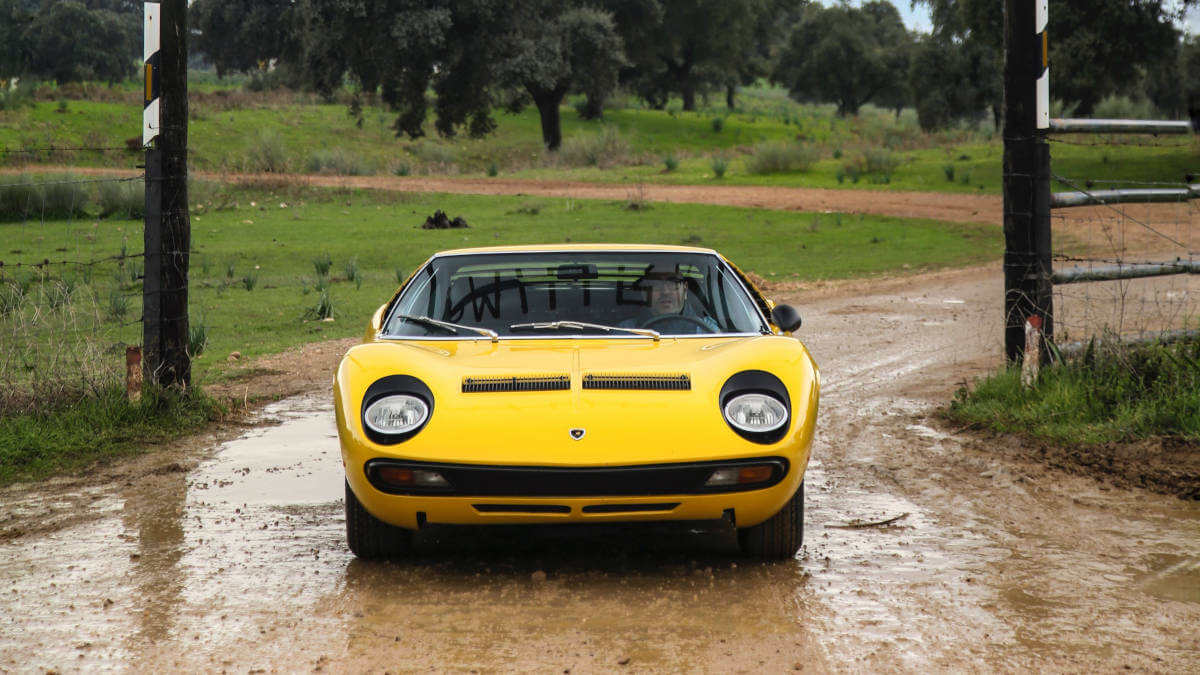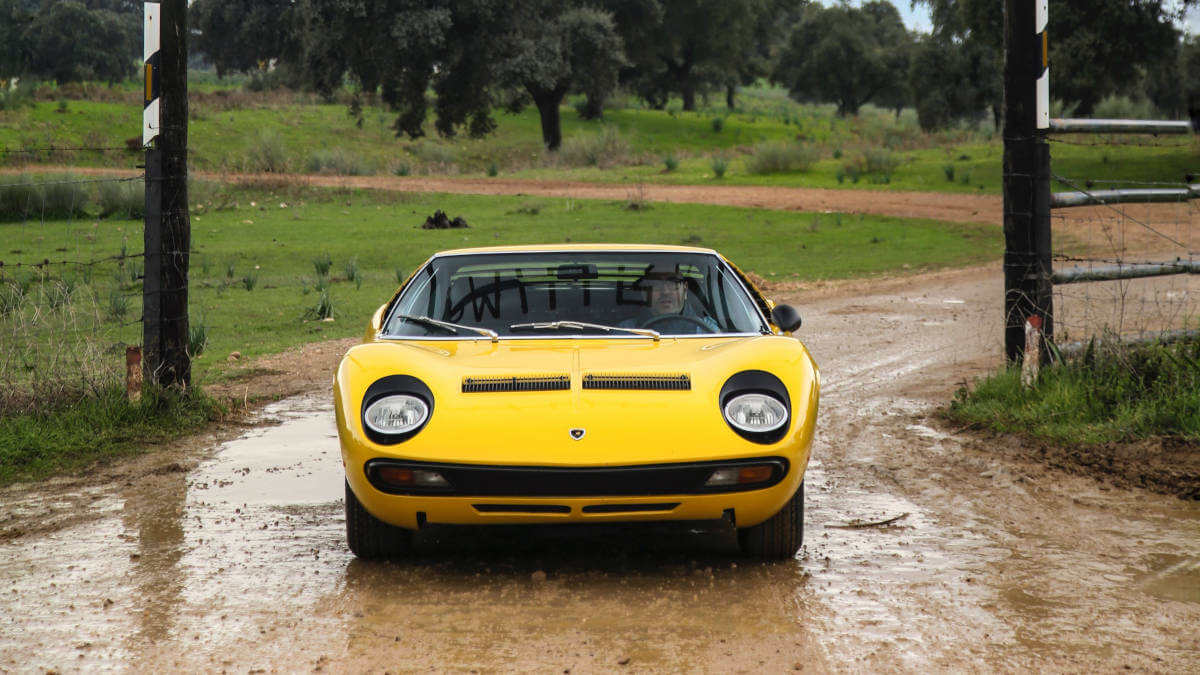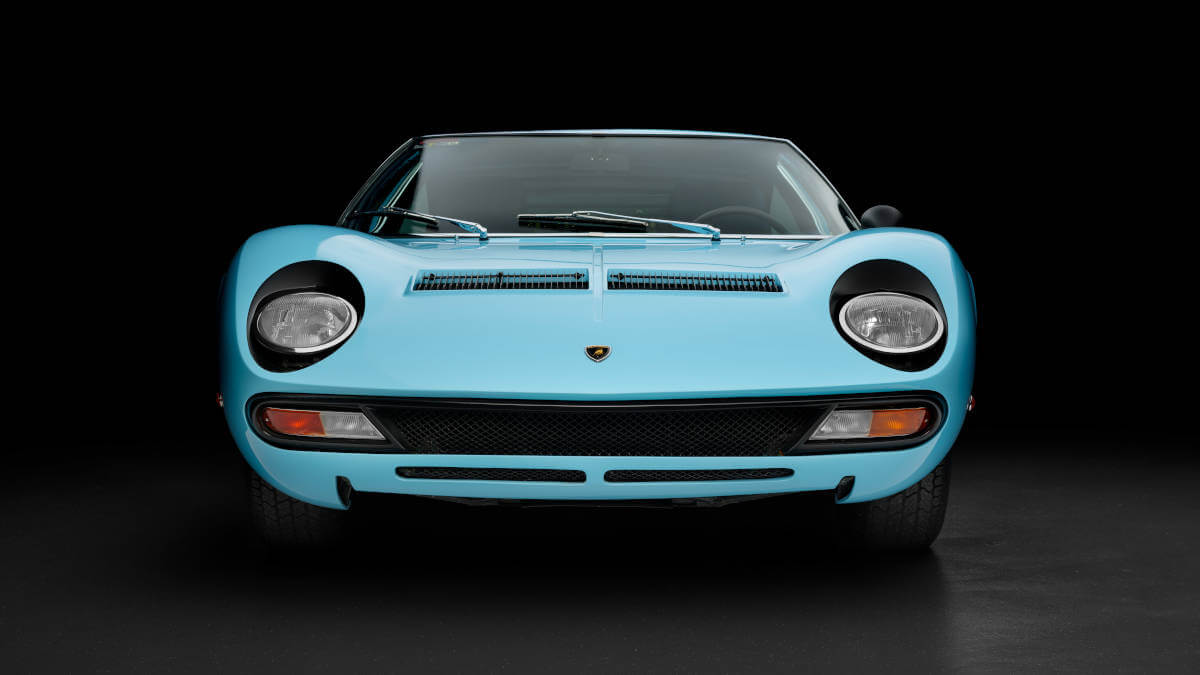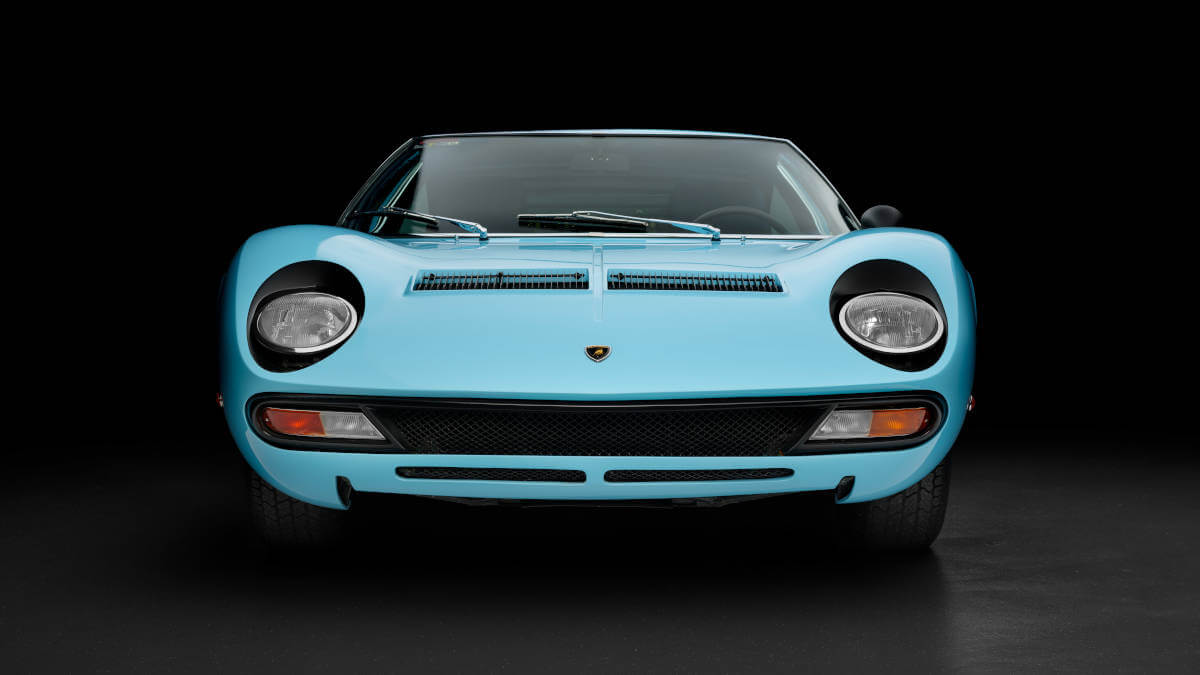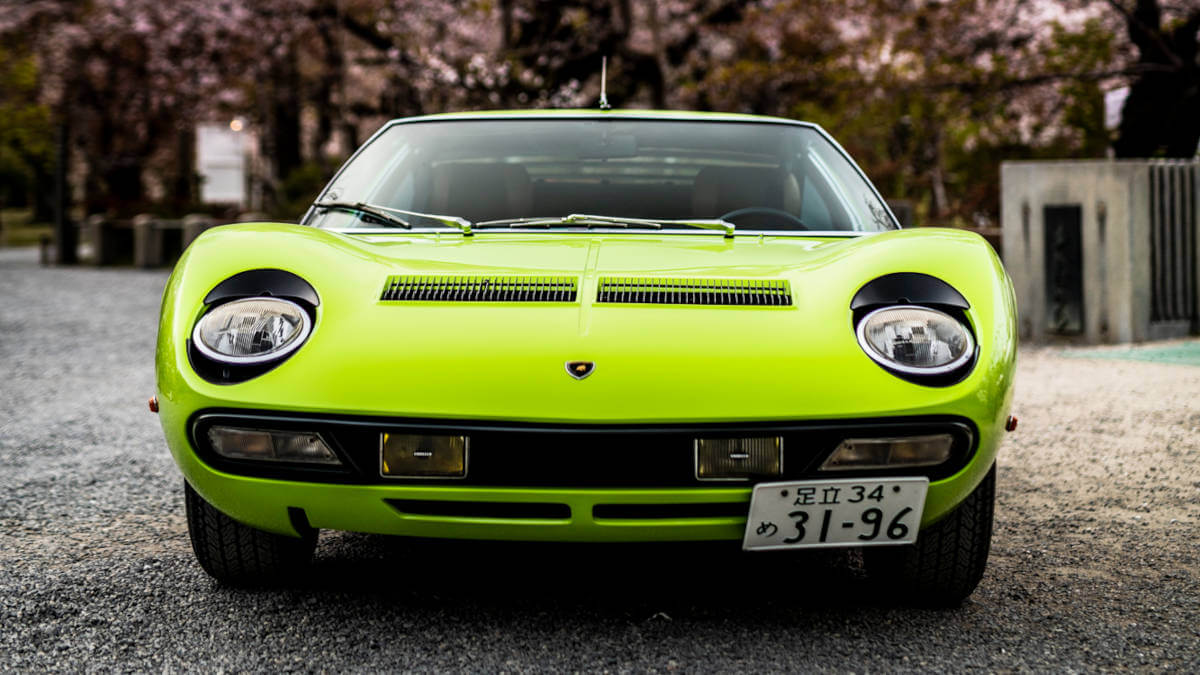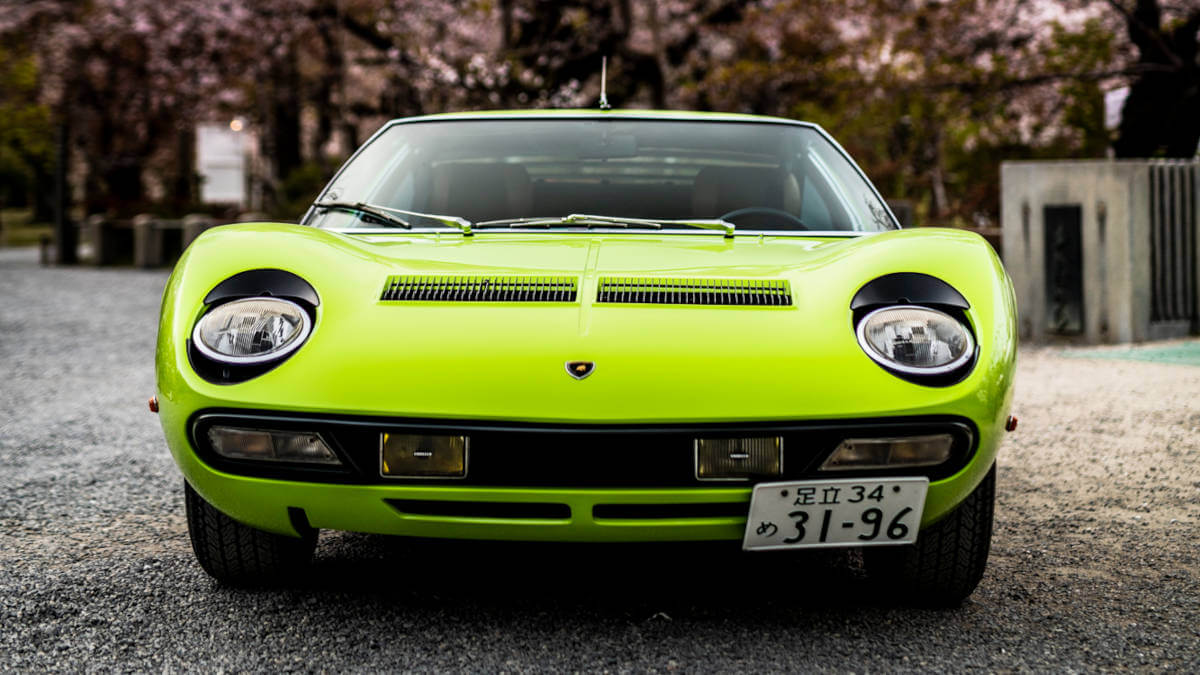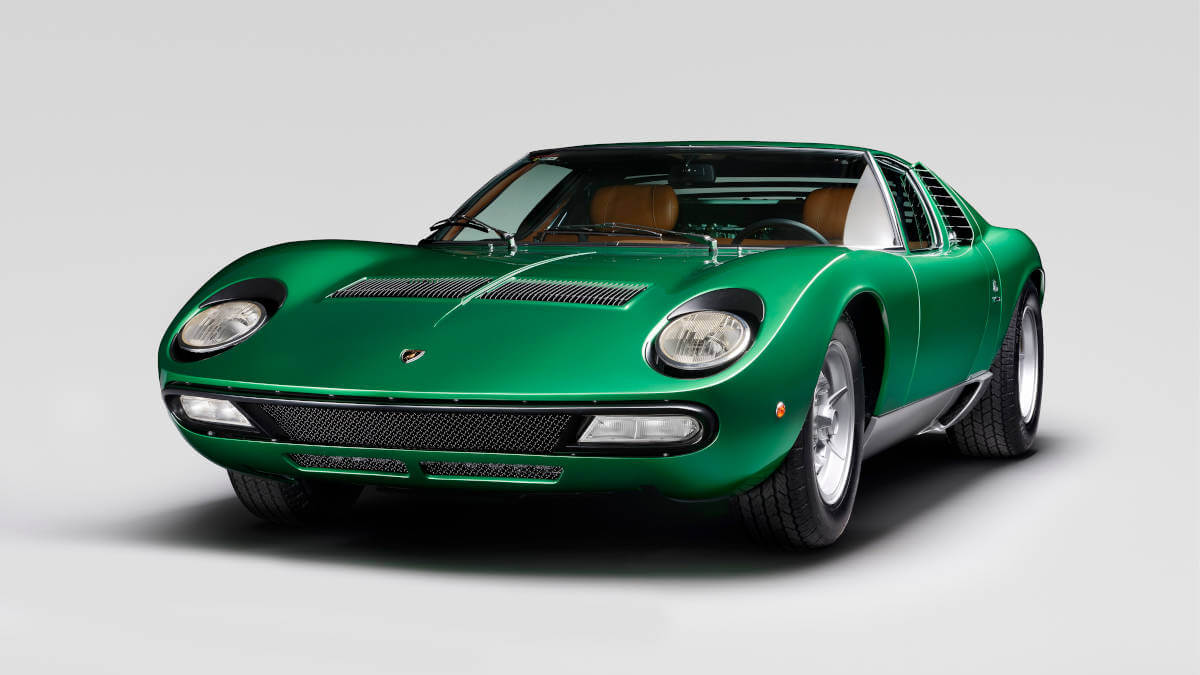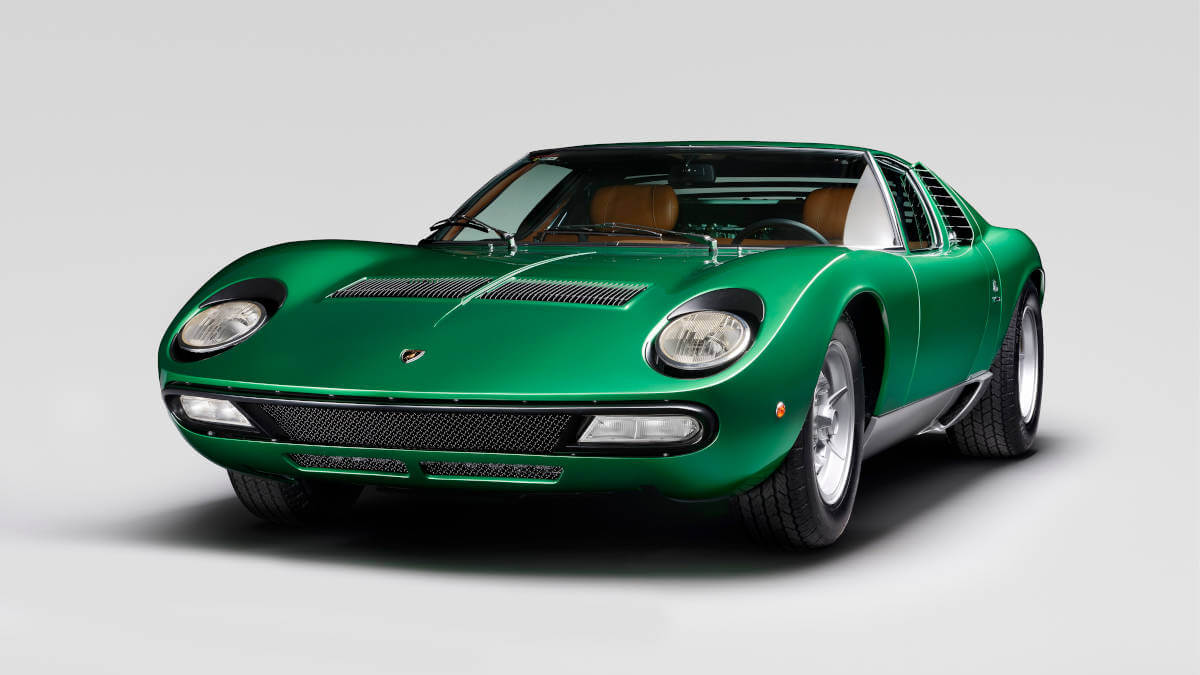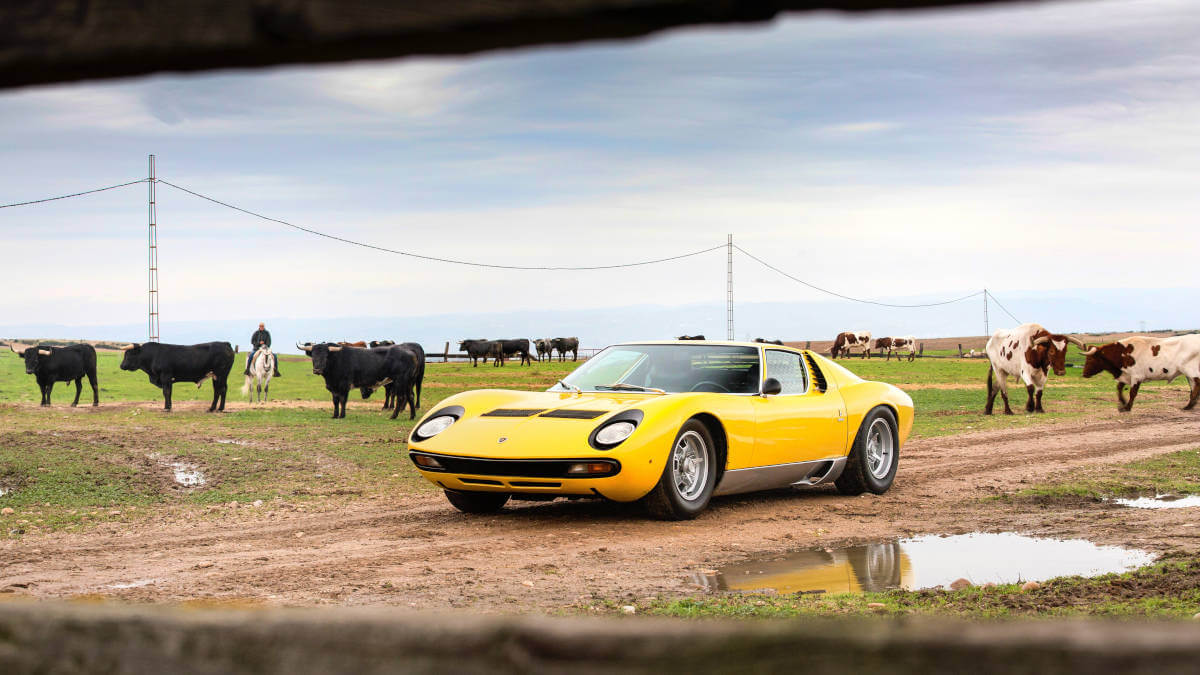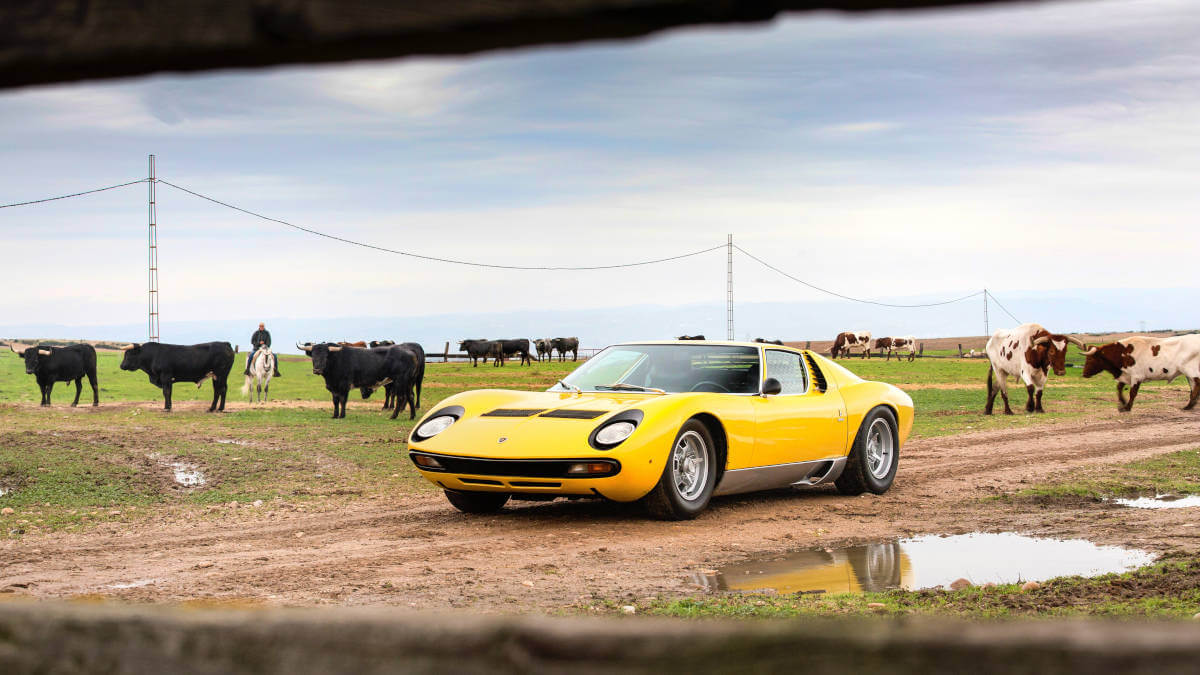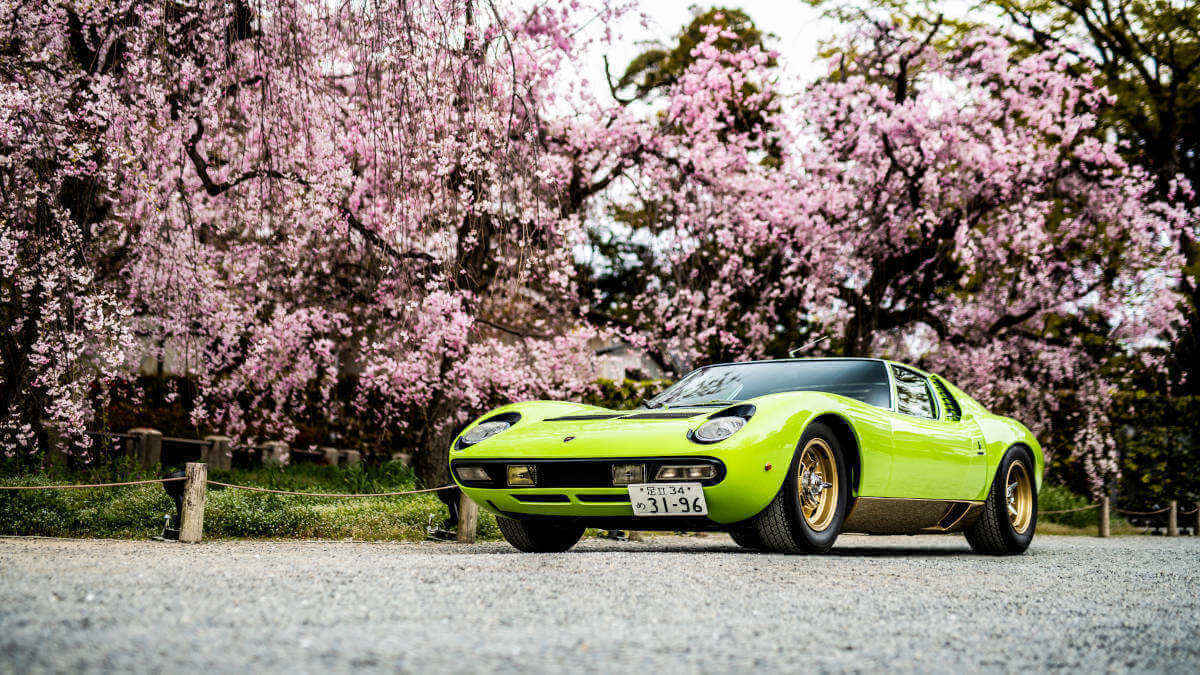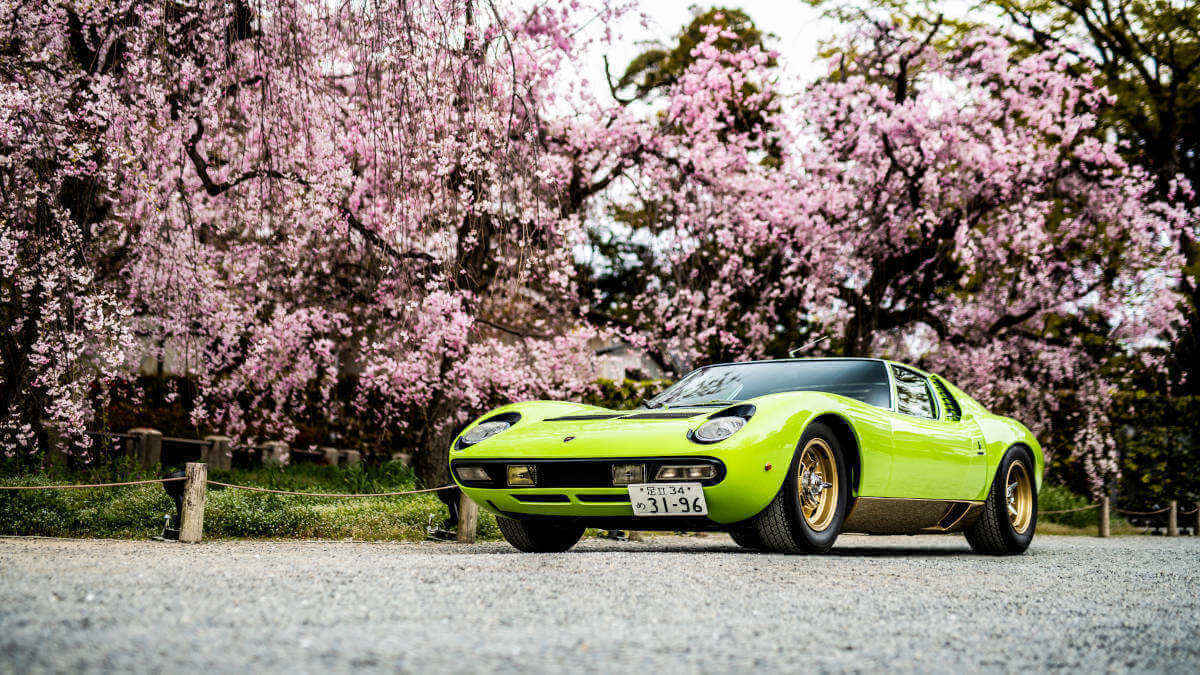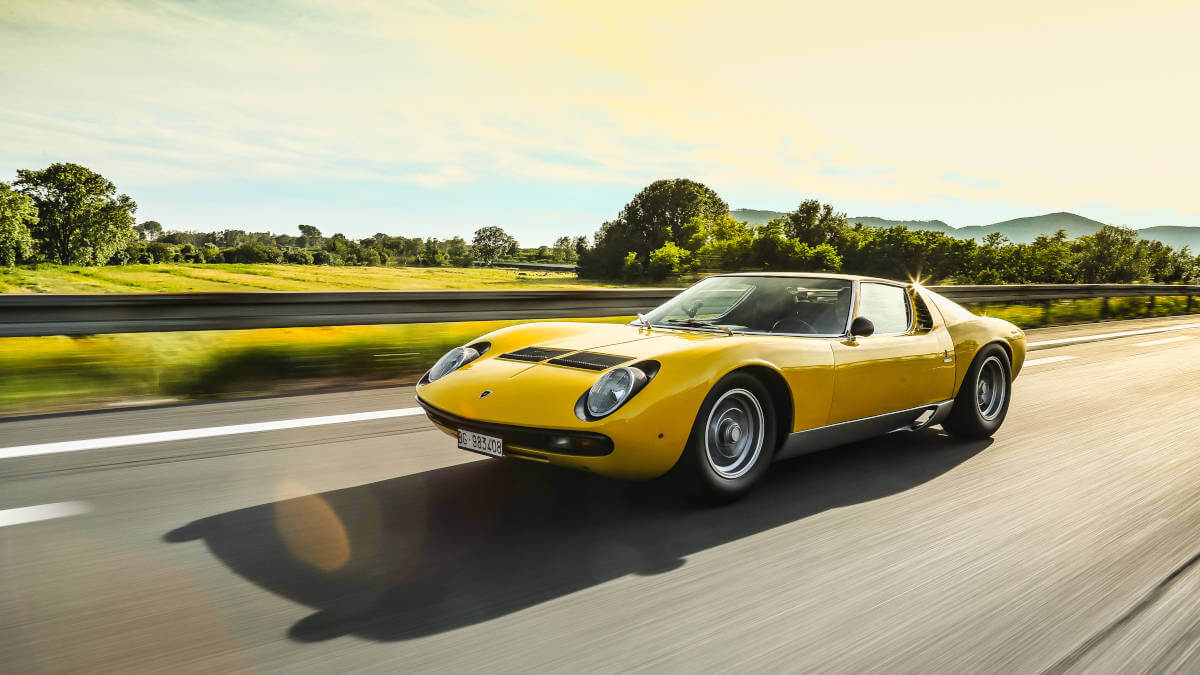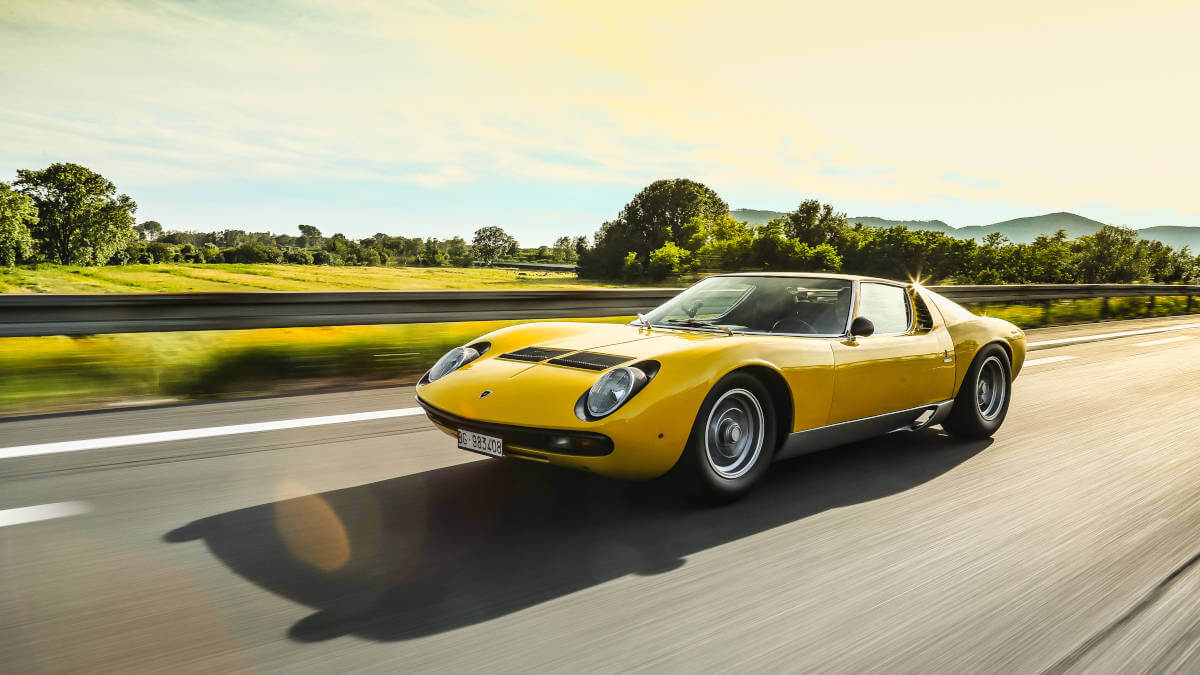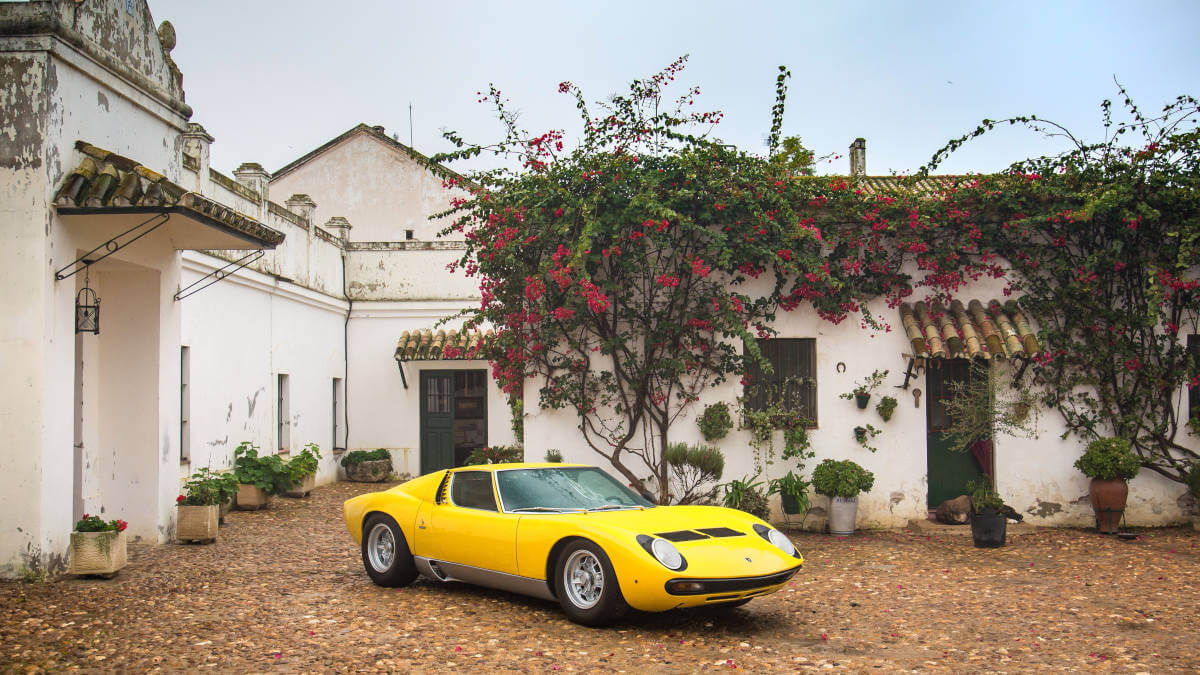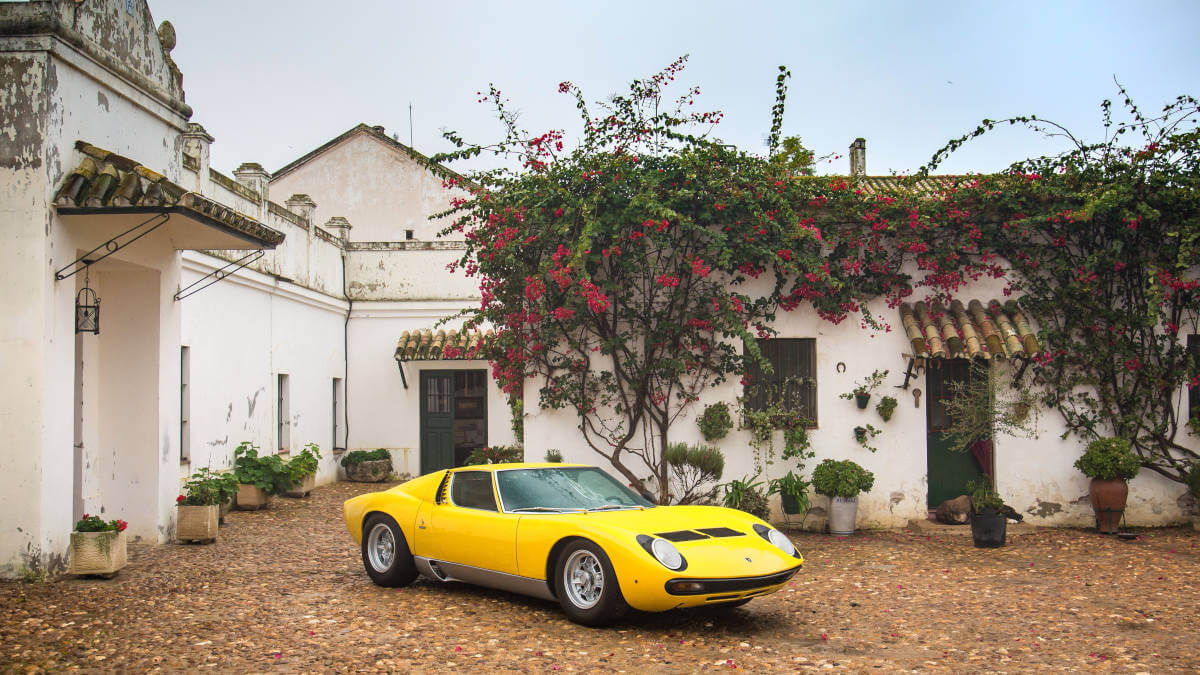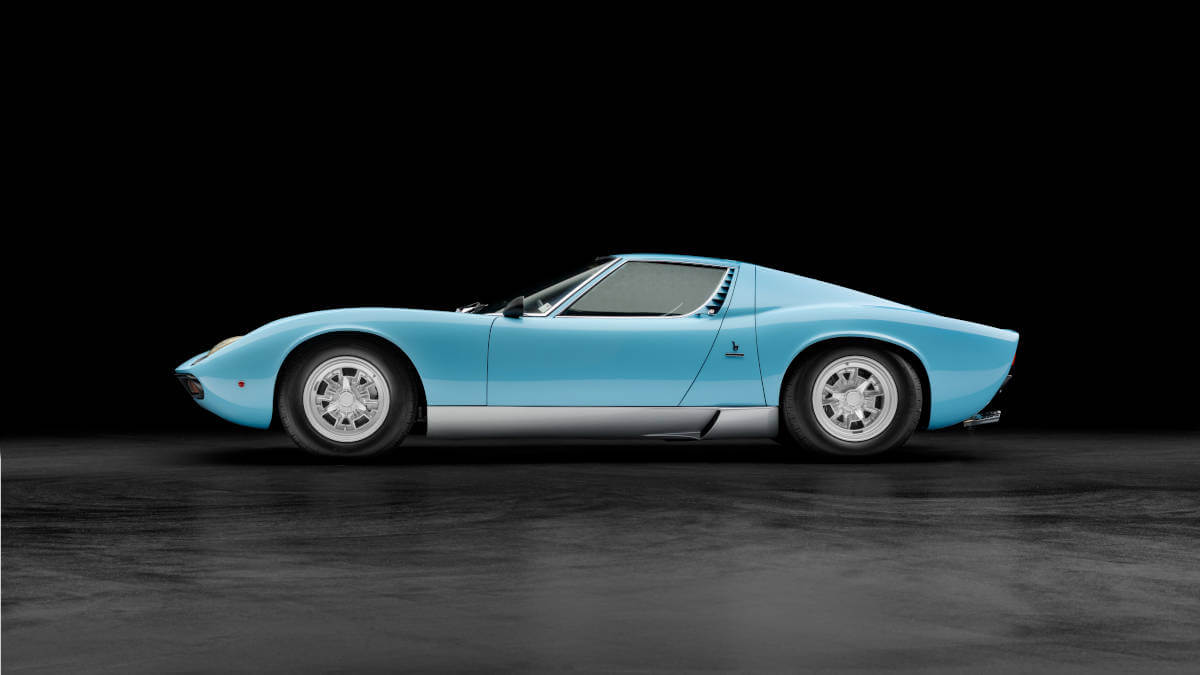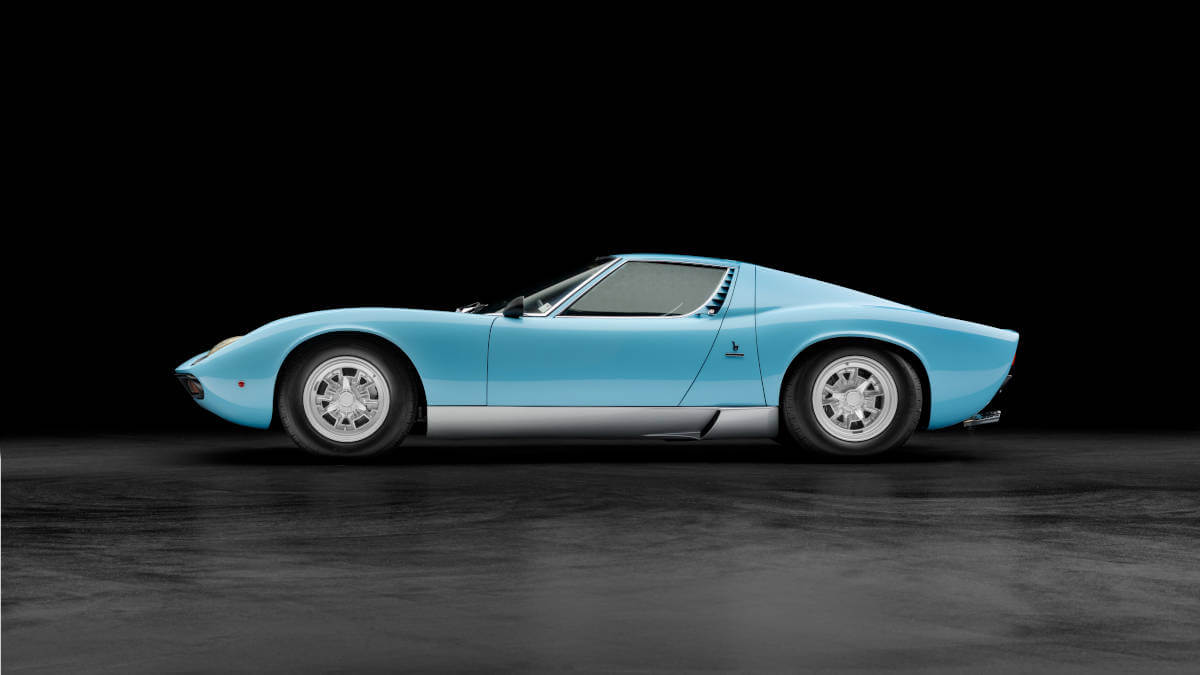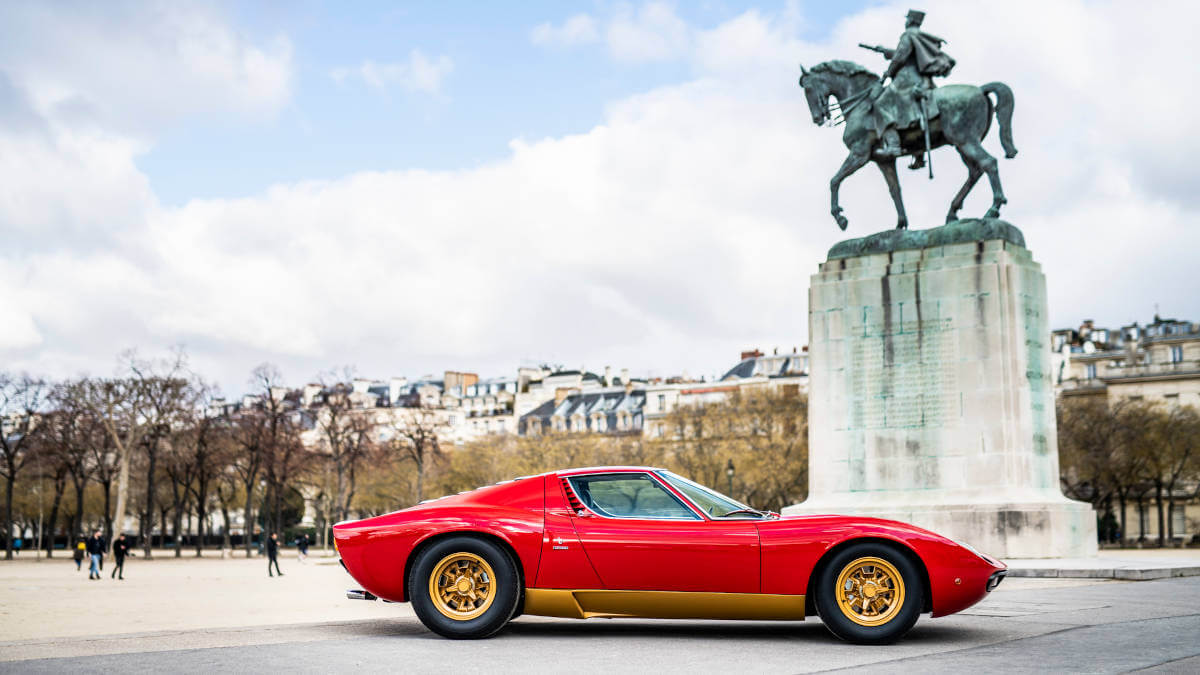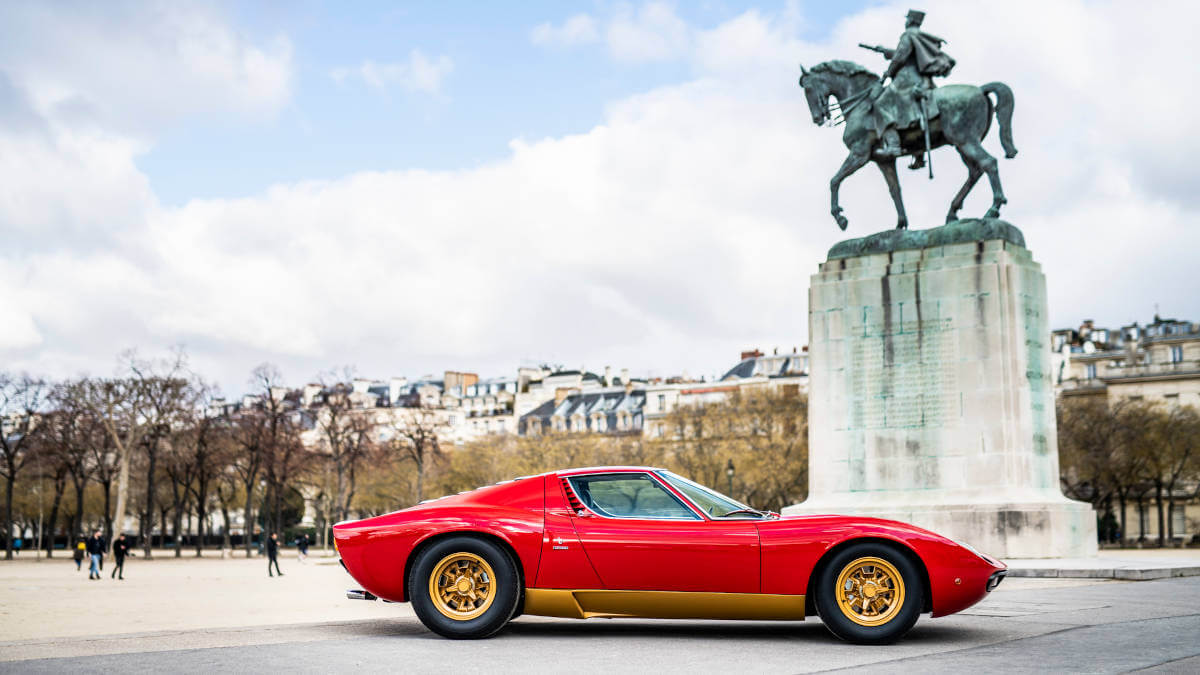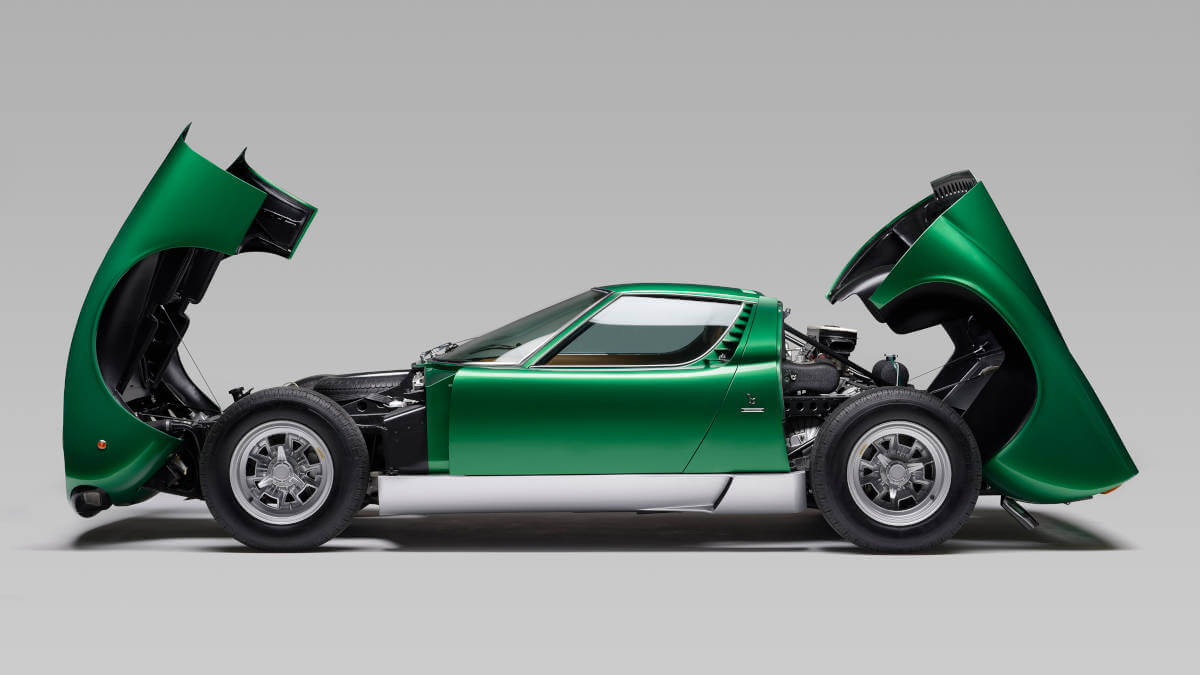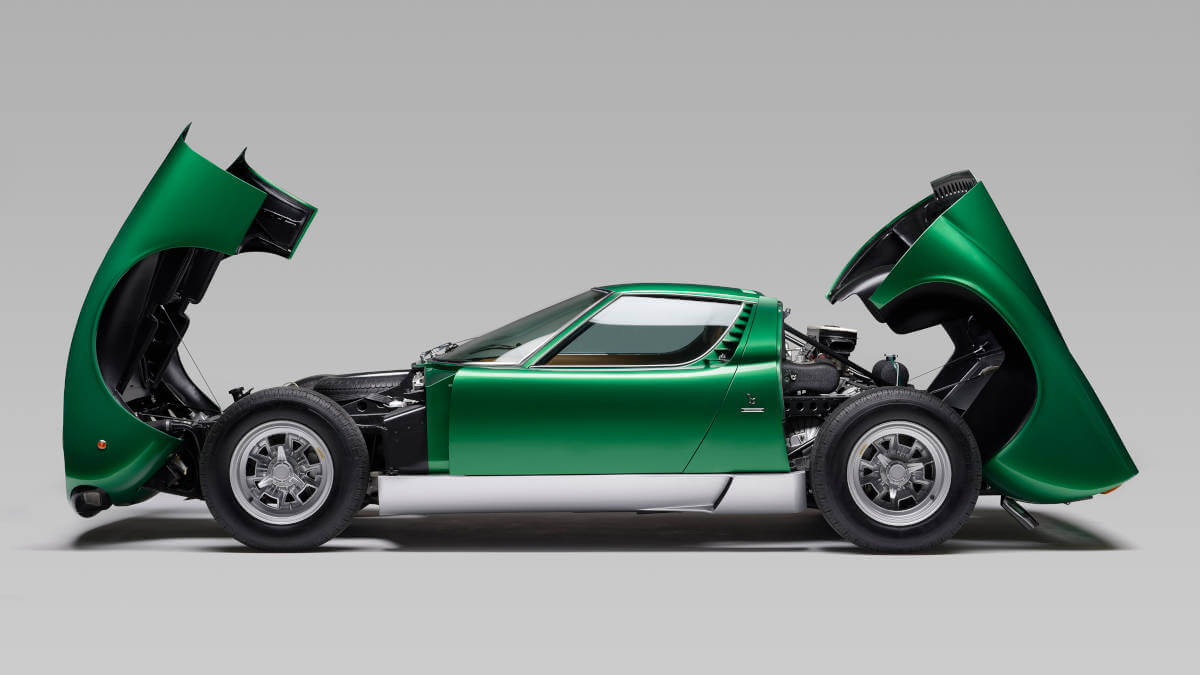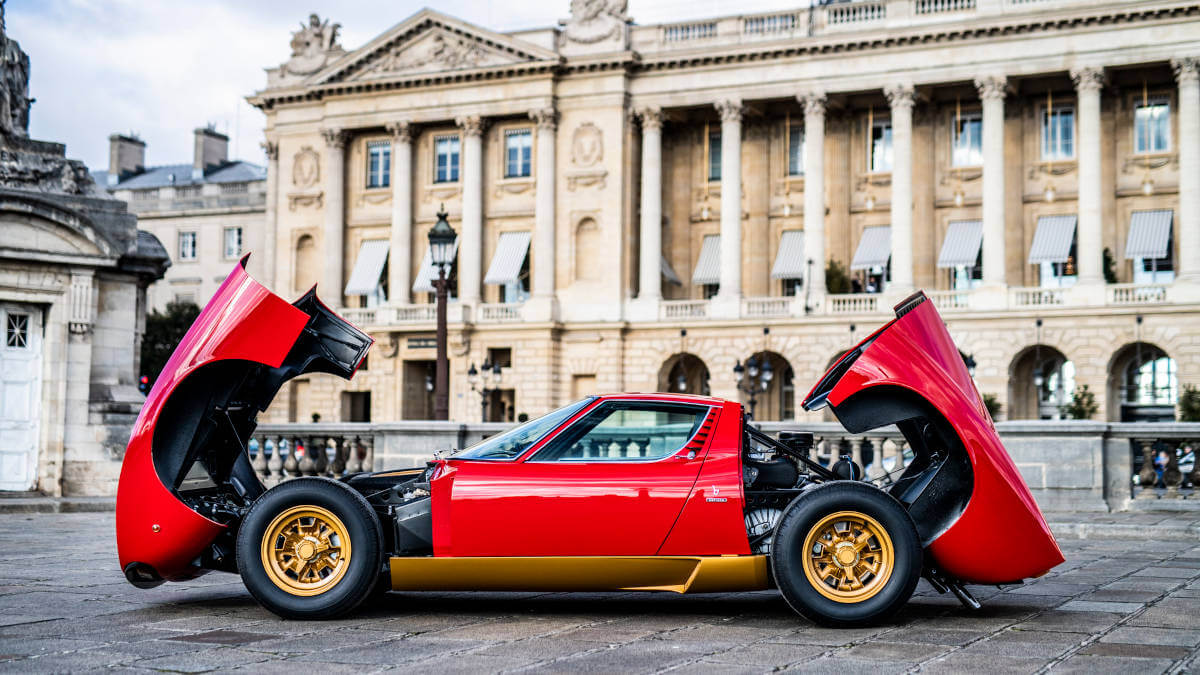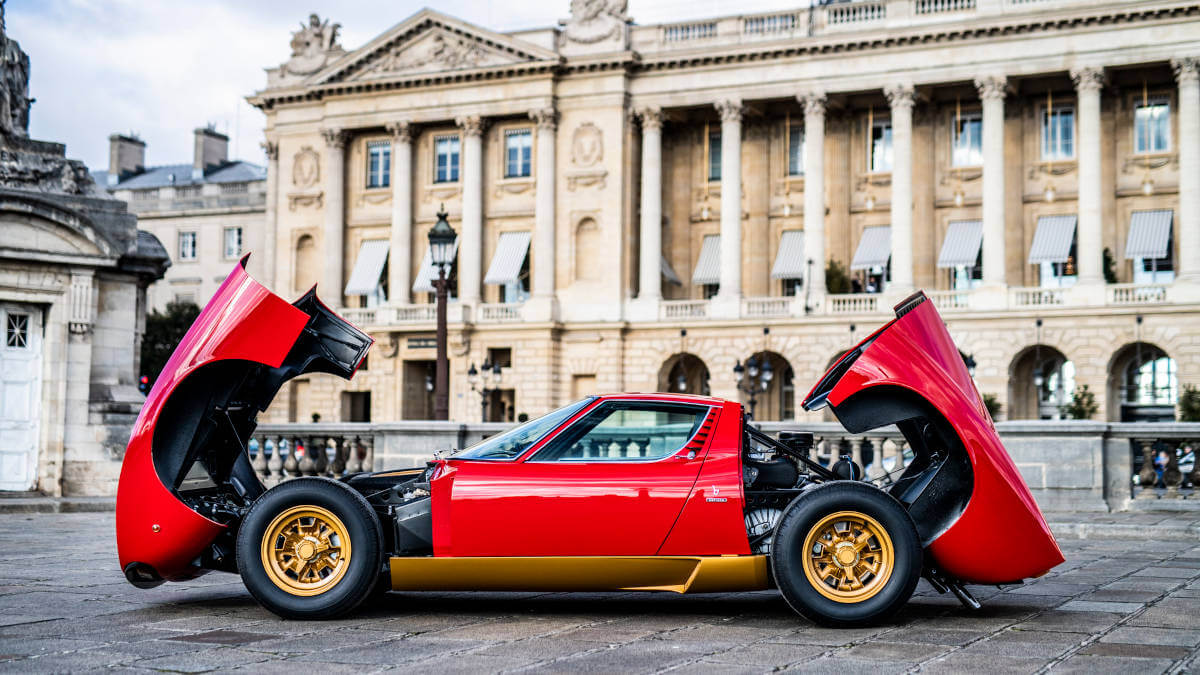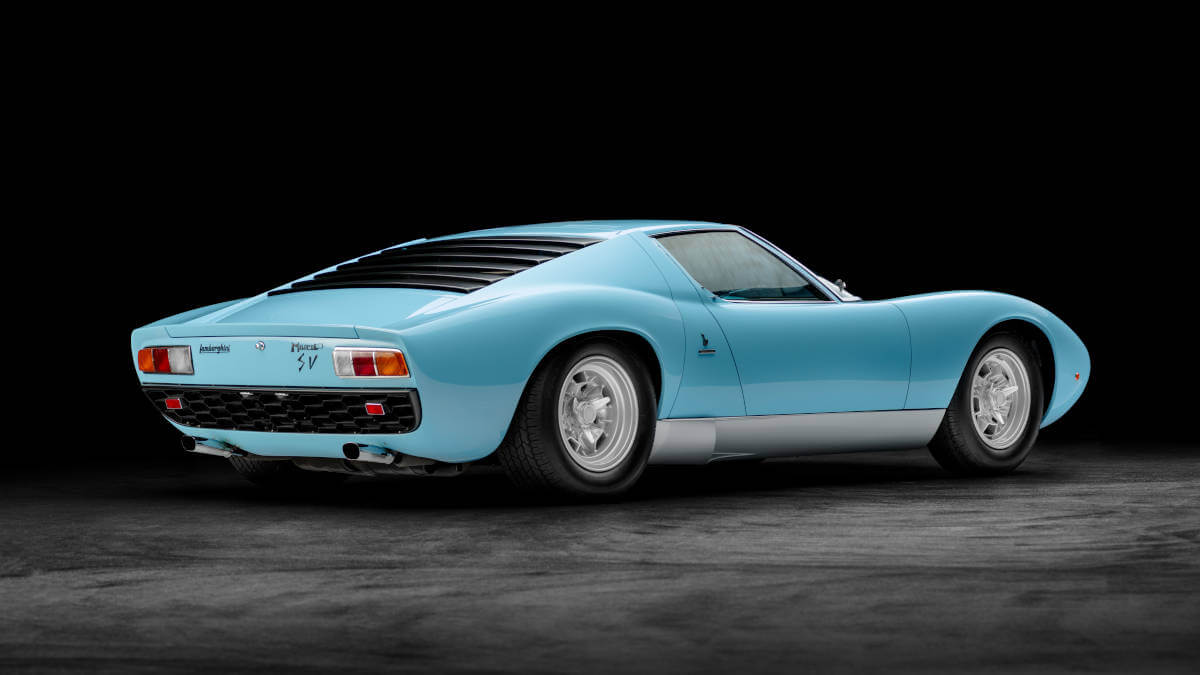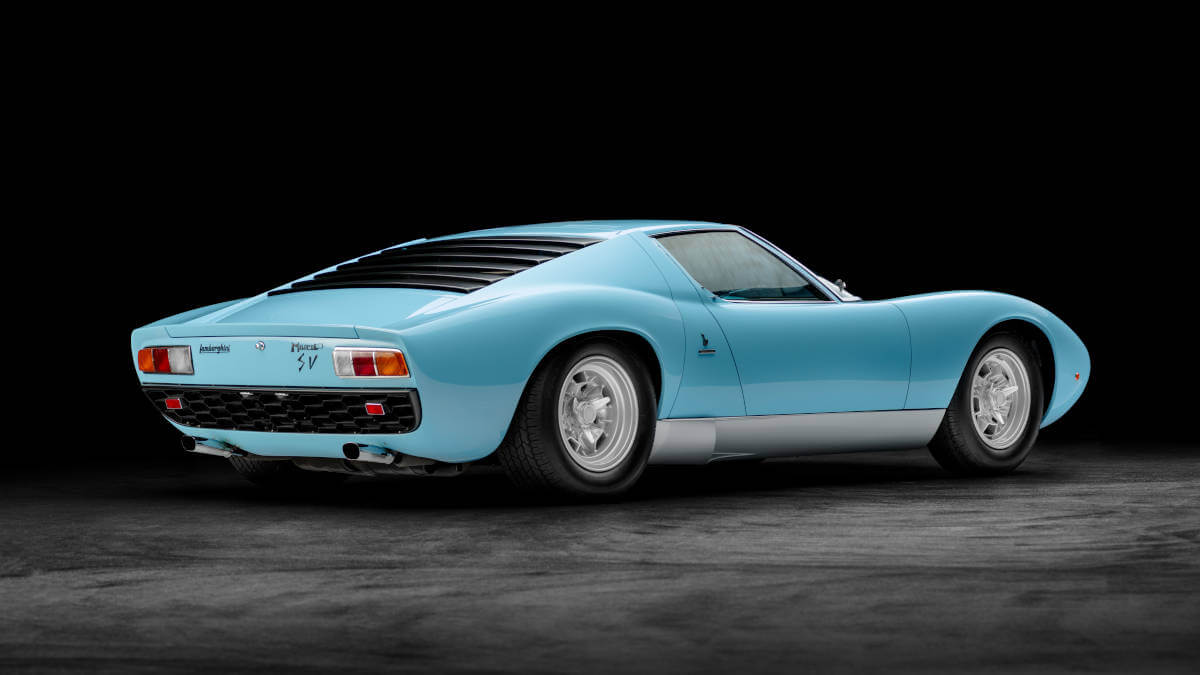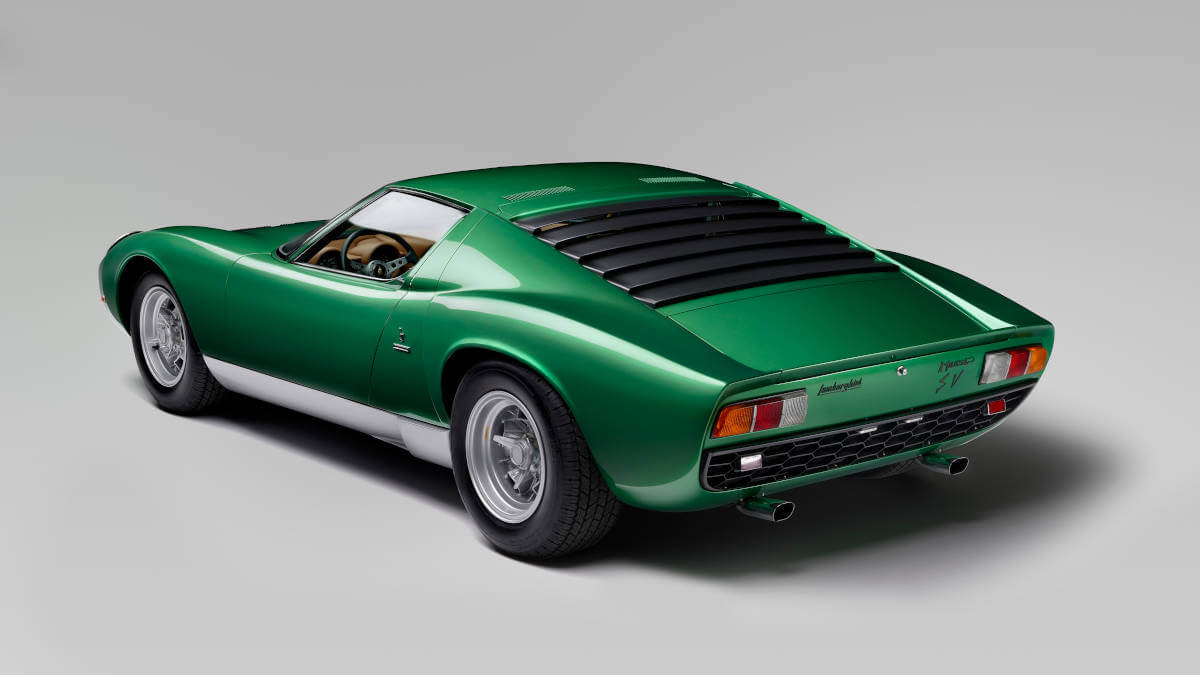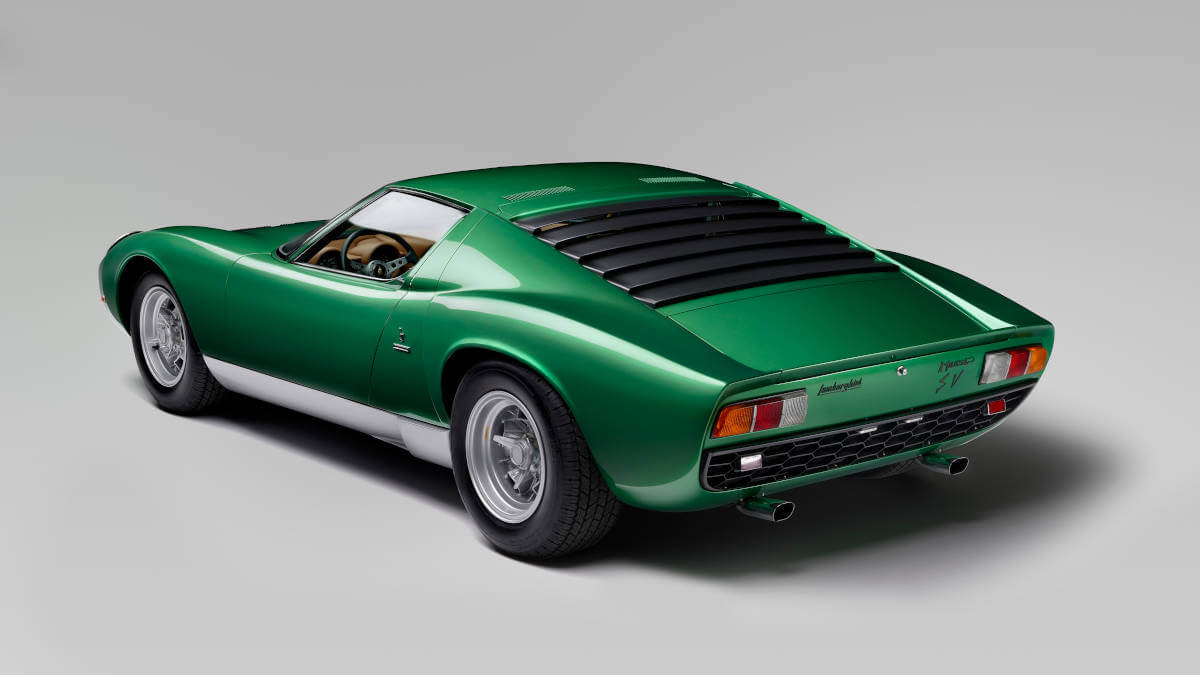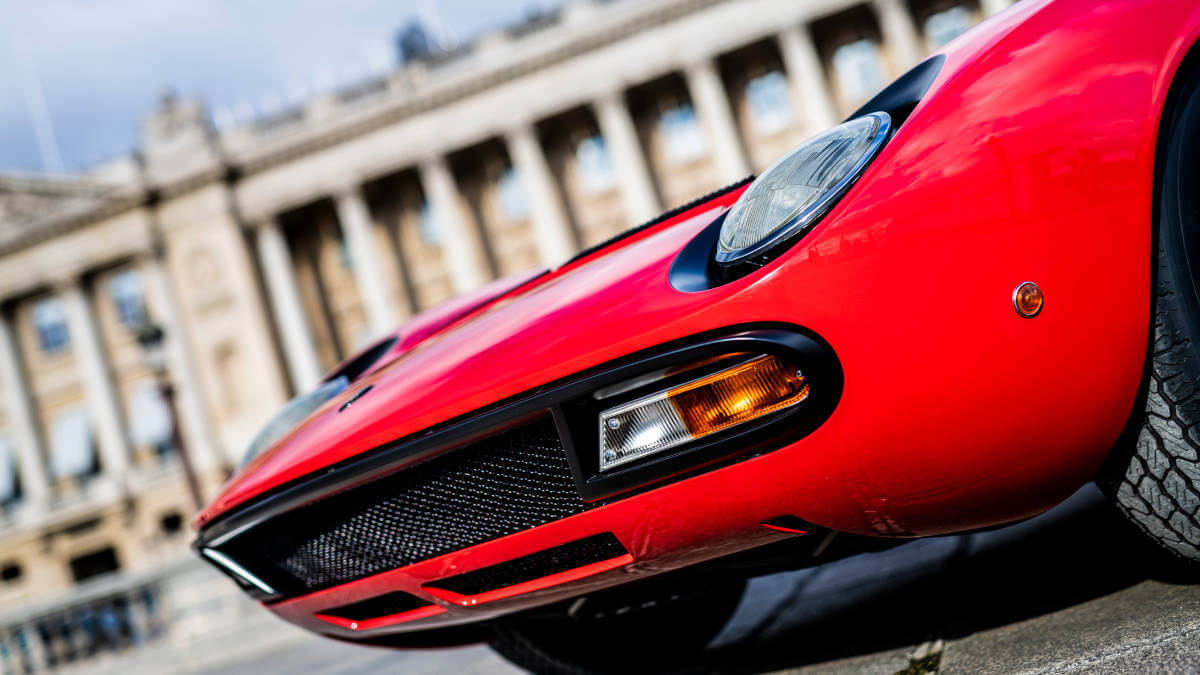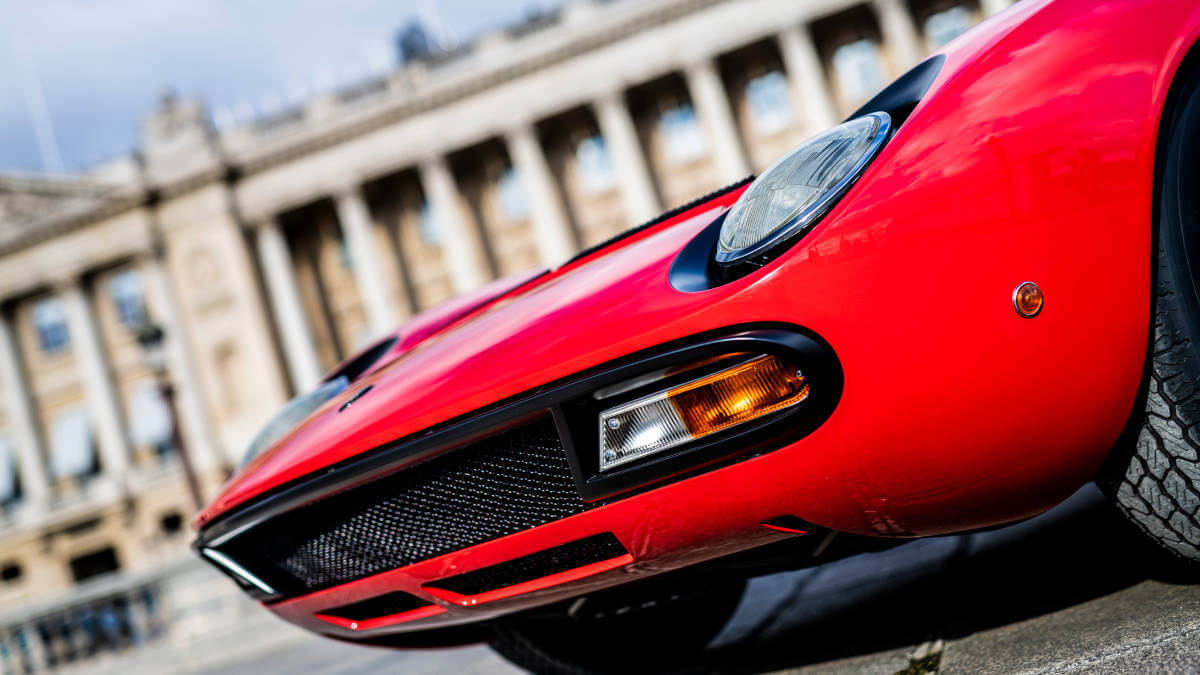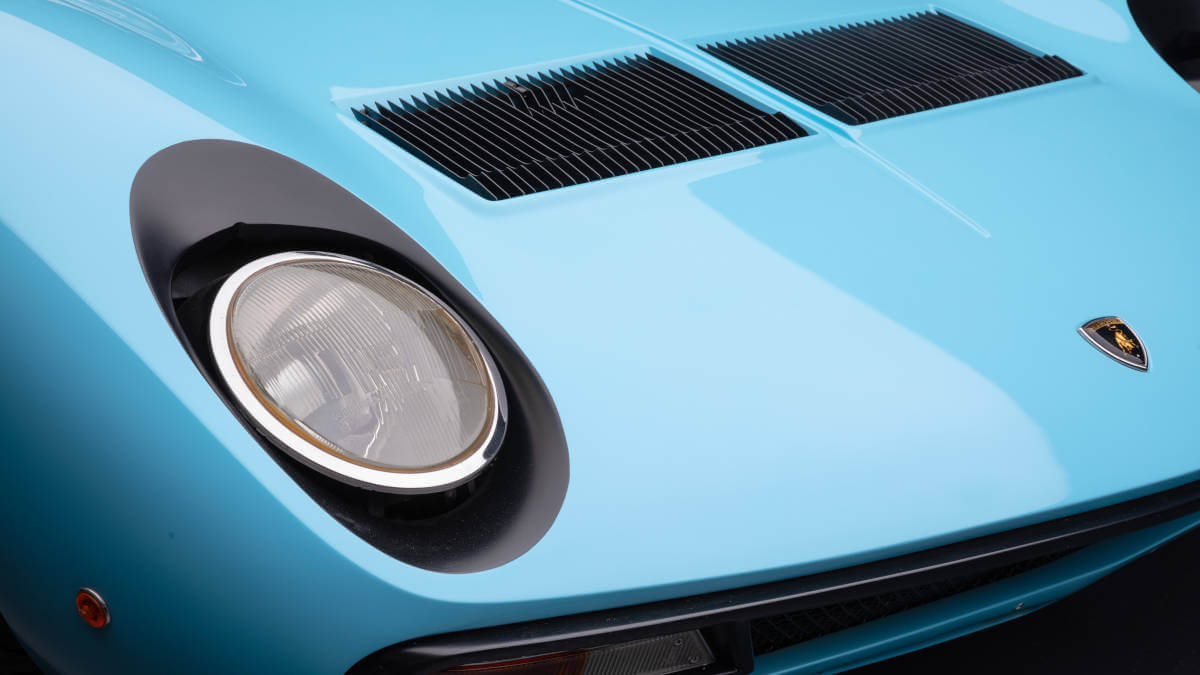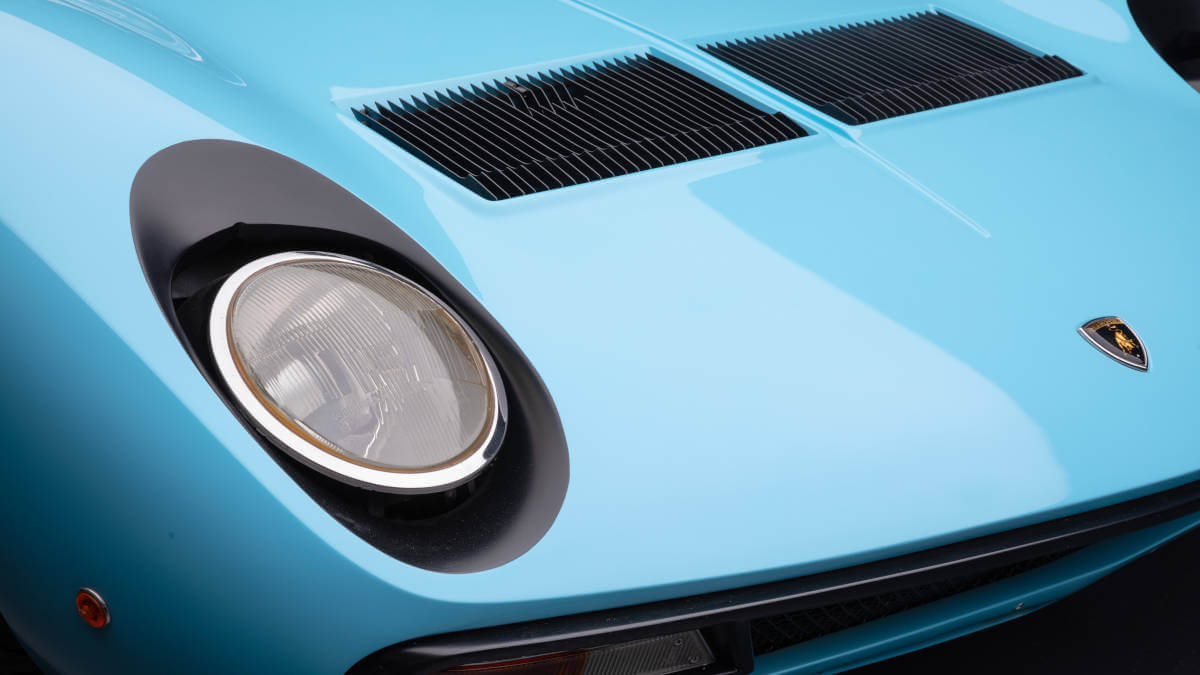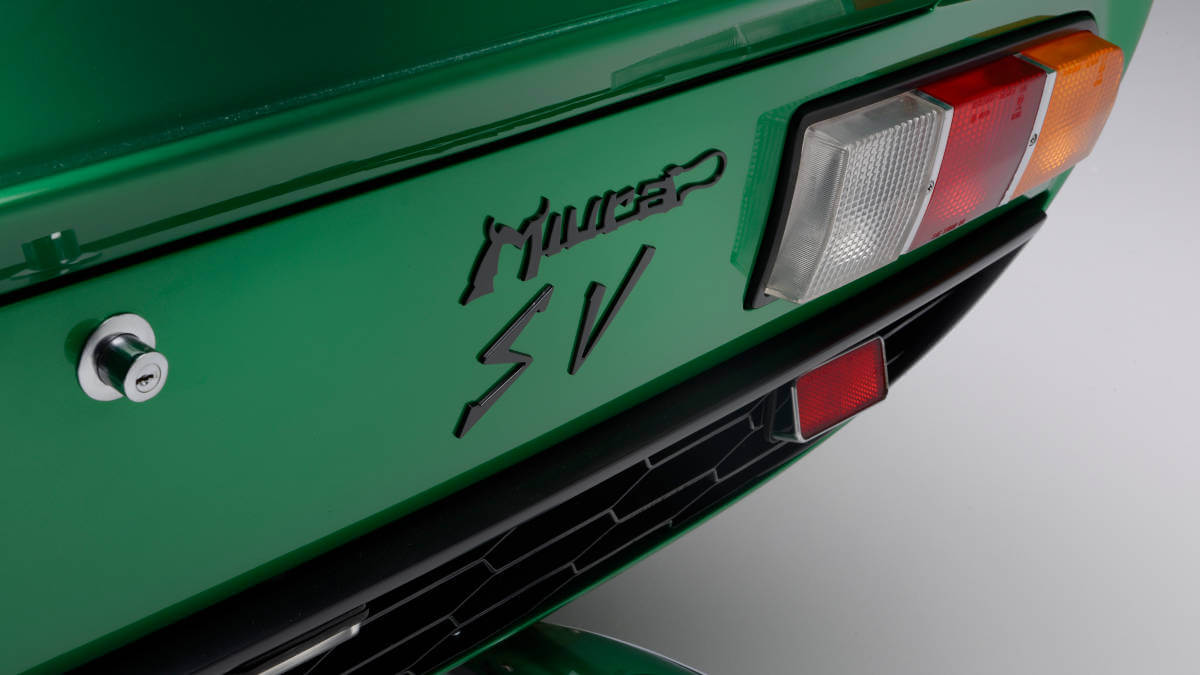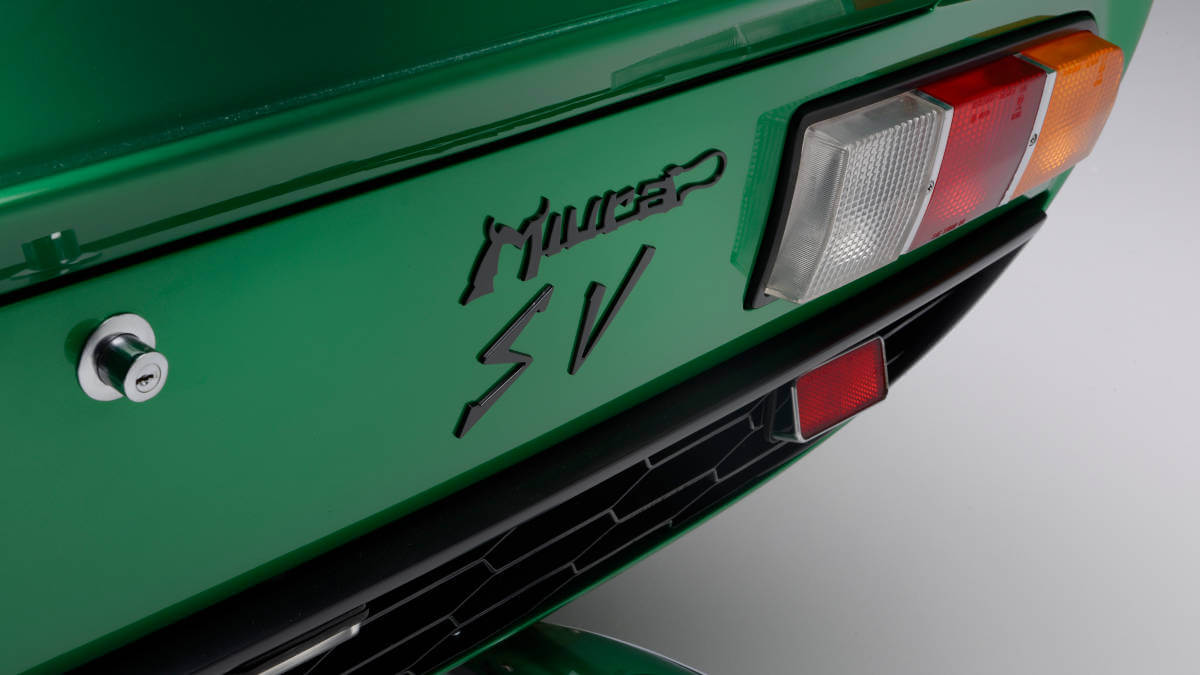 No eyelashes on the headlights
Marcello Gandini was responsible for the visual changes. This ensured that they blended harmoniously with the original design, which he also penned. Also new were the taillights and an additional air intake for the radiator integrated into the huge front hood. There was no aerodynamic reason for the omitted 'eyelashes' around the headlights, however, but an economic one. They were assembled and aligned by hand from individual metal parts, which cost a lot of production time. Ferruccio Lamborghini wanted to speed up production of the Miura. Only his own Miura SV received the metal lashes at his special request. Inside, all SV models have more leather and chrome elements than the previous Miuras.
151 copies built until 1975
Today, the Lamborghini Miura SV is one of the most sought after and highest paid classic sports cars in the world. No miracle in view of the fact that this two-seater could reach a topspeed of 290 kph (180 mph) – already in 1971 – and also looked ravishingly good. Only 150 examples rolled off the production line until early 1973. In 1975, at the special request of Walter Wolf, a final car followed, which today is part of the factory museum Mudetec in Sant'Agata.

Images: Lamborghini