Automotive
30 Years of TVR Griffith
In 1991, TVR resumed a model name that had already existed from 1963 to 1965, the Griffith. It had been a major sales success, particularly in the USA. In contrast to the sports coupé of the 60s, the new edition was a roadster. In keeping with the typical style of the British sports car manufacturer from Blackpool, it still only had two seats and a powerful V8 engine under the front hood. The glass-fiber-reinforced plastic used as material for the bodywork was also retained. In this way, a kerb weight of just 1,048 to 1,066 kilograms was achieved, depending on the version.
V8 engine came from Rover
At the debut, a four-liter V8 engine with 179 kW/243 hp was under the hood. TVR bought it from Rover, where it was installed in the Vitesse and Range Rover, among others. Its basic features go back to a Buick engine, of which Rover took up licensed production in 1967. While the GM subsidiary was already offering newer engines, Rover continued to develop the V8 and even converted it from carburetors to fuel injection technology. After just one year, TVR increased the displacement to 4.3 liters, boosting output to 209 kW/284 hp. Another year later, in 1993, they introduced a specially re-developed Rover V8 engine with 254 kW/345 hp from five liters of displacement. Power transmission to the rear wheels was provided by a TREMEC five-speed manual gearbox in all engine variants. Considerations of an entry-level version with six cylinders led to the Tuscan in 1999.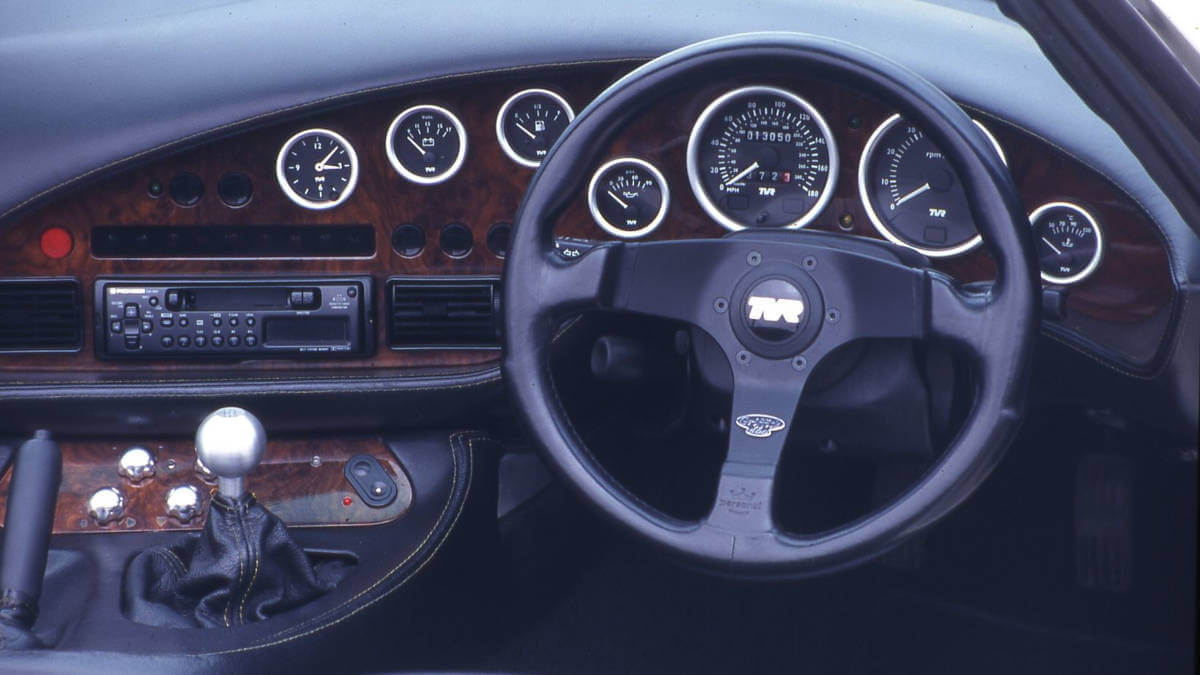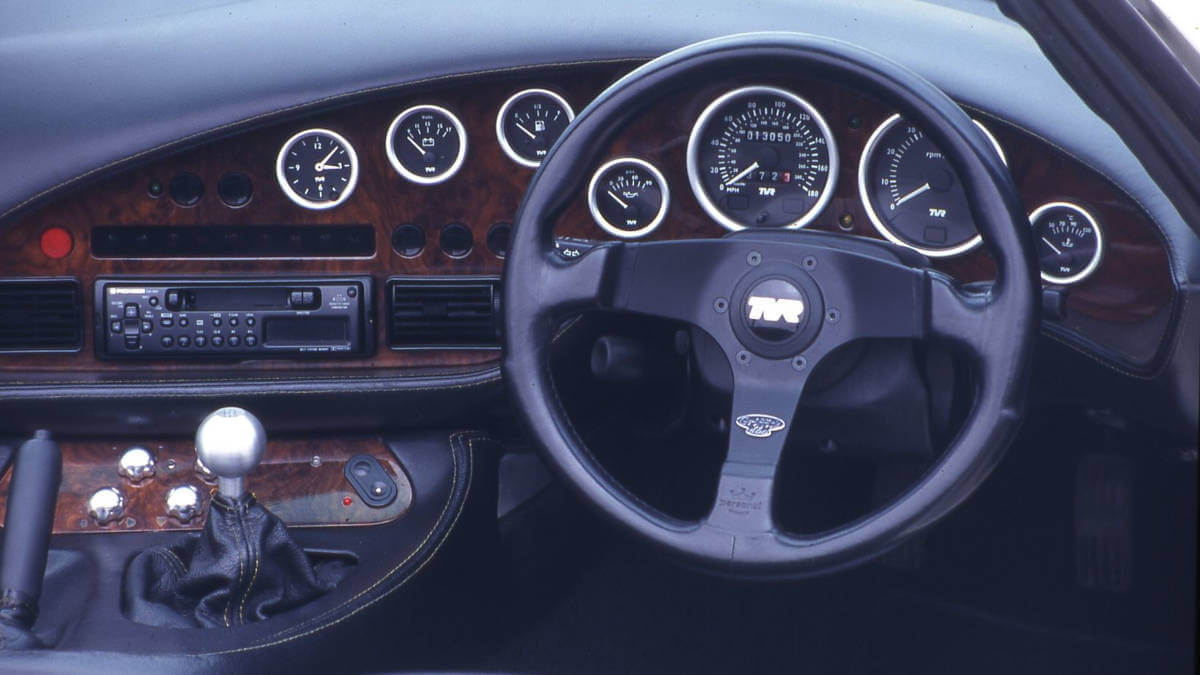 End of production in 2002
Visually, the Griffith ensured TVR emerged from the angular 1980s. Beautiful curves and headlights hidden under clear glass covers immediately appealed to a large audience. The only criticism was the upside-down taillights from the Ford Orion. These were used until the arrival of the Griffith SE (Special Edition) in 2000. 100 copies of the SE were built to mark the end of production of the Griffith. A total of 2,582 cars were produced up to 2002. The technically very similar but visually larger TVR Chimaera reached bigger production numbers and is therefore available at a lower price these days. In 2017, a completely new TVR Griffith debuted at the Goodwood Revival as a sports coupé with over 500 horsepower. Unfortunately, production hasn't yet started.

Images: TVR