Automotive
20 Years of Lotus 340R
In 1998, Lotus showed the 340R at the Birmingham Motor Show as a concept car based on the Elise. Actually, this car was only intended to show how far one could go with the lightweight construction concept of company founder Colin Chapman. To this end, Lotus held a brainstorm workshop between Autocar magazine and chief designer Russell Carr. The result of which was the 340R. The name came from the power-to-weight ratio, which was 340 hp per ton. But the reactions of trade show visitors and other potential customers worldwide eventually led to the development of a small series production. This work took around two years and made a few changes to details necessary.
From concept car to series
While the 340R concept car didn't yet have spoiler attachments in front of the front wheels and came with a flush integrated rear spoiler, these areas had been changed in the series production. Lotus also integrated two additional lights in the cooling air intake. The Elise, whose aluminium chassis served as the basic base, was at best remembered for its headlights. The rest of the bodywork, without doors or roof, had a unique design and was made of fiberglass-reinforced plastic. Only silver with black add-on parts was available ex works for the 340R. From the concept car it took over the unusually curved rollbar behind the seats.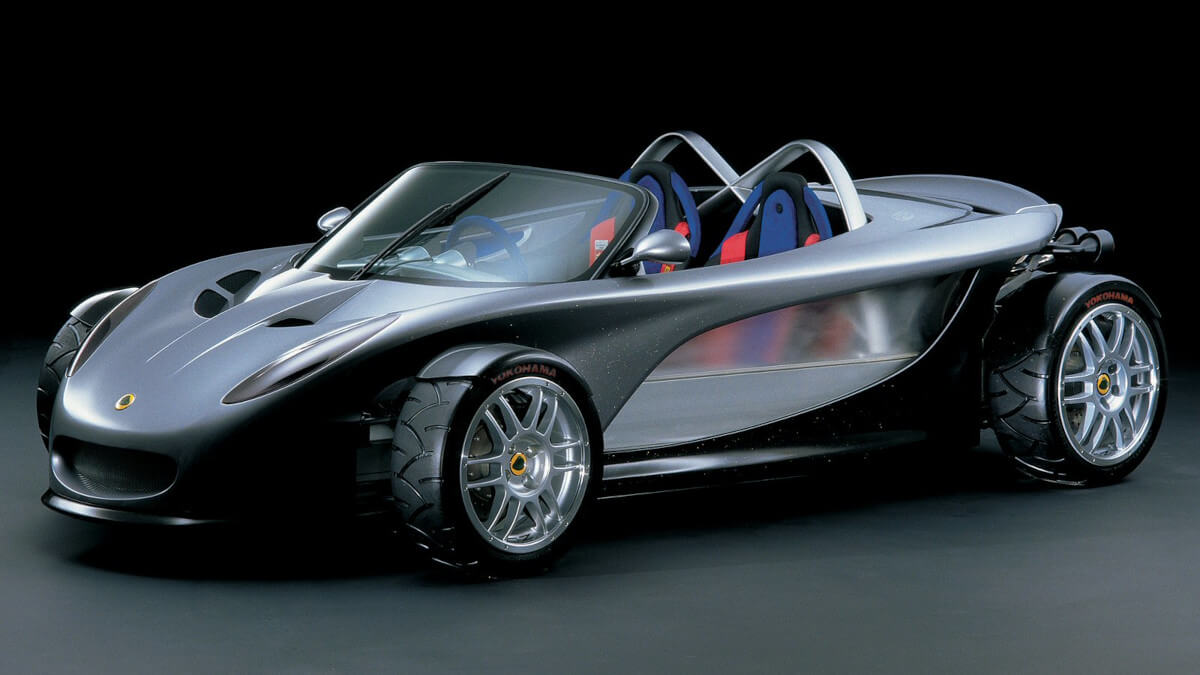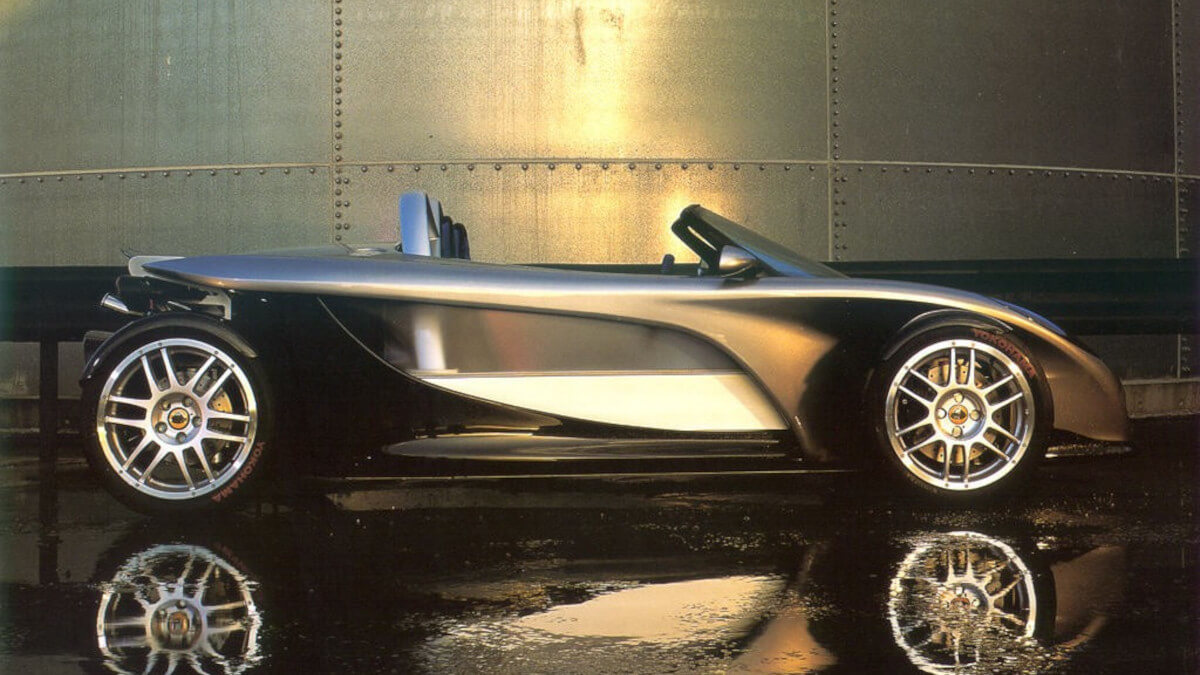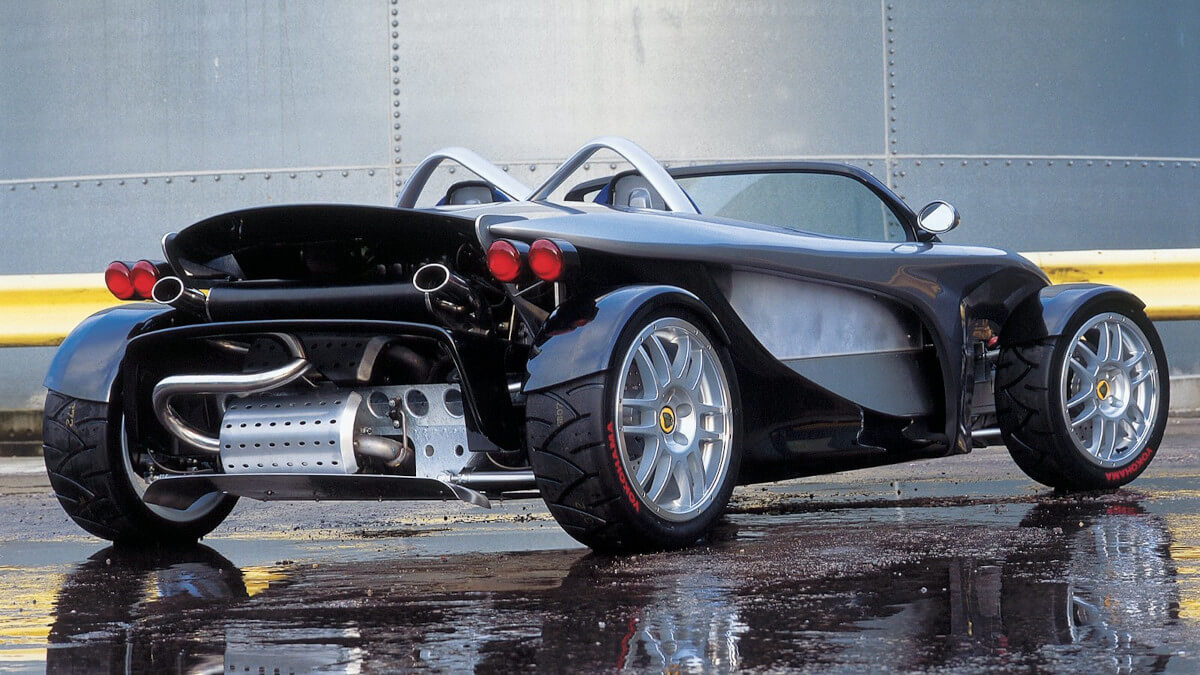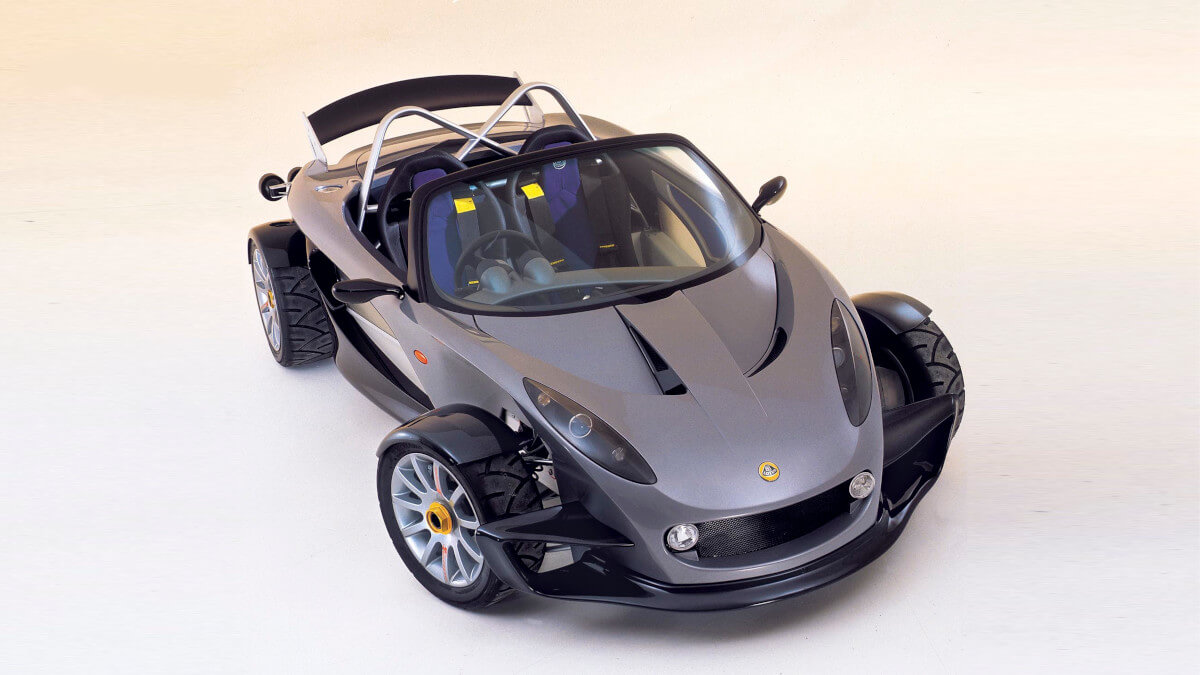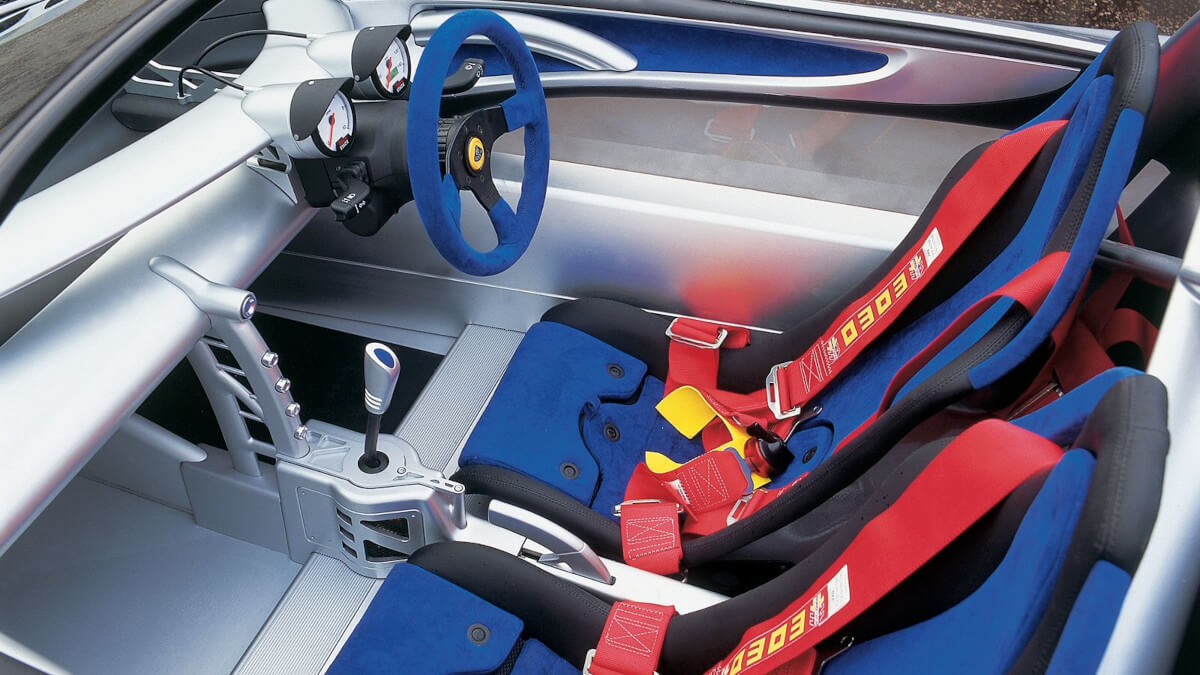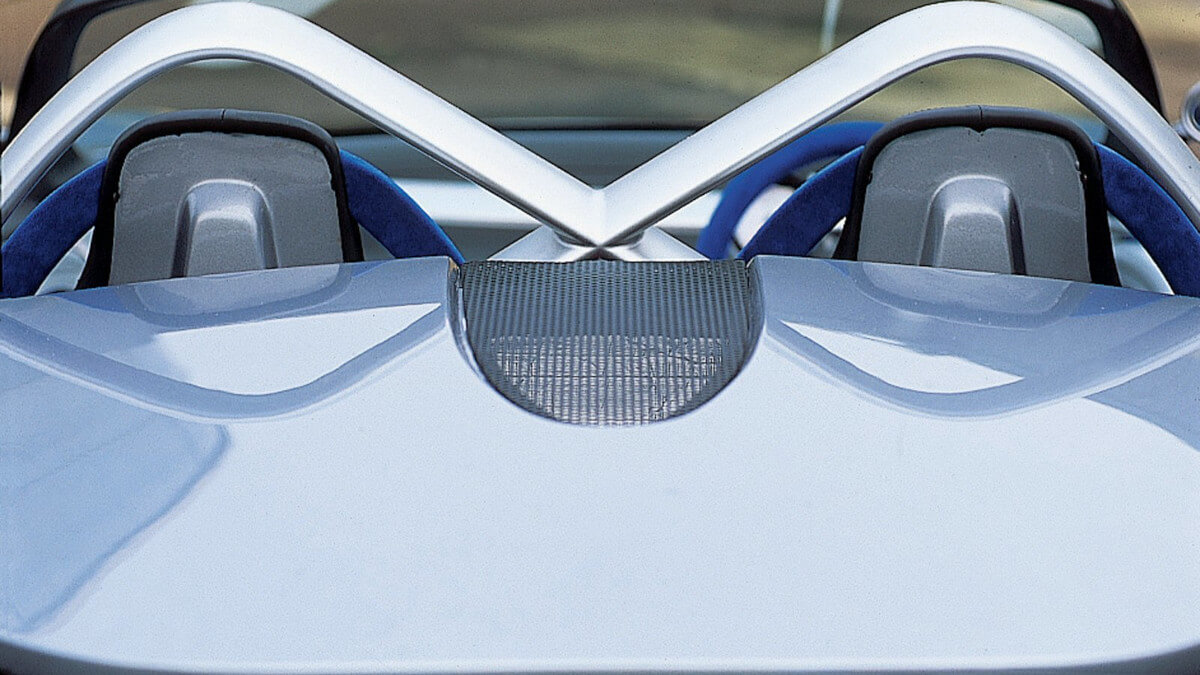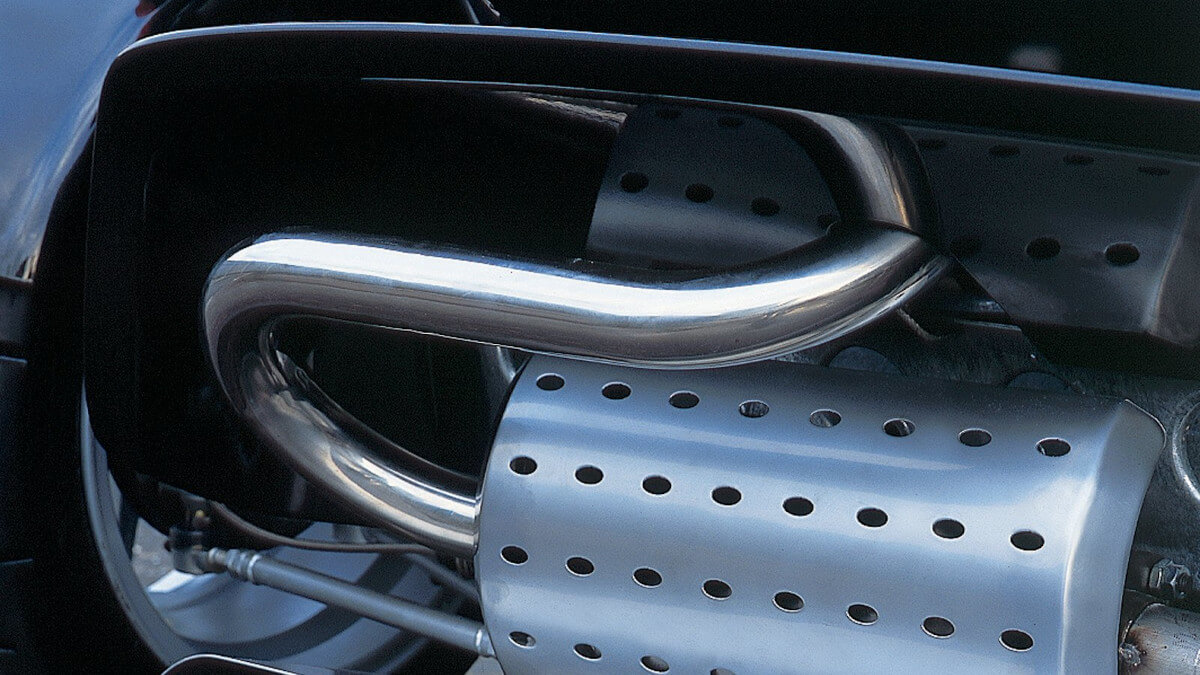 Directly behind the two passengers is a 1.8-liter four-cylinder engine from Rover. It delivers 132 kW/179 hp and 172 newtonmeters of torque via a manual five-speed transmission to the rear wheels. Equipped in this way, the sports car spurs from a standing start to 62 mph in 4.4 seconds and on to a topspeed of 133 mph. There was an optional factory performance upgrade to 139 kW/190 hp and 189 newtonmeters of torque. Due to necessary adjustments to be able to register the 340R for road traffic in Europe, the weight climbed a little, which reduced the power-to-weight ratio to 295 hp per ton. The engine and transmission, as well as the exhaust system, can be seen open under the rear section. Above them is a wing profile on aluminium brackets.
340 cars to chase corners
Thanks to specially developed Yokohama A038R semi-slick tires, the car achieved incredible cornering speeds that were unmatched by any competitor cars of its time. However, it lacked topspeed, which meant that it lost out to the Caterham R500 on circuits. In total, only 340 copies of the Lotus 340R rolled off the production line. About a third remained in Great Britain, while the rest went to Continental Europe and Japan. The original price was £ 35,000, which is now easily outbid by well preserved copies. Seven years after the 340R, the indirect successor 2-Eleven was released, followed by the 3-Eleven in 2015.

Images: Lotus