Interview
The man behind Rico Customs
Are we allowed to change things that are already close to perfection? When it comes to fashion designer Rik, the answer is obvious – "Yes". With rebuilding and customising Porsche 911s, one of his childhood dreams has become true.
From his passion to classic cars resulted much more. His idea behind Rico Customs:
"MAKE IT YOUR DREAM 911"
SC: For those people who don't know you please tell them who you are and what you're working on?My name is Rik, aka Rico-Customs on Instagram. I'm working as a fashion designer for a denim brand based here in the Netherlands. When I'm not working I spend as much time as I can on restoring classic cars and sometimes even motorbikes. I think you can say that I definitely have the petrol virus on the highest level possible. Currently I'm working on backdating a 1988 Porsche 911 Carrera 3.2 liter to a 911 R in slate grey. 
S
C: Where did your passion for cars start? And why do you stick to classic Porsches?
It all started when my dad took me to the race track of Zandvoort for a classic race when I was young. I can remember that I was addicted straight away. The sound of the engines, the smell of petrol, just everything started to excite me. First it was mostly BMWs that catched my eye, also because they were cheaper to drive and race. I bought an E30 in full DTM spec, which was an insanely great car, I still miss it! But at one point I just wanted to pursue my dream – a 911.So I sold all my BMWs and bought my first Porsche. It was a 912 which I restored and sold straight away to finally get a 911. From there on the 5th gear kicked in.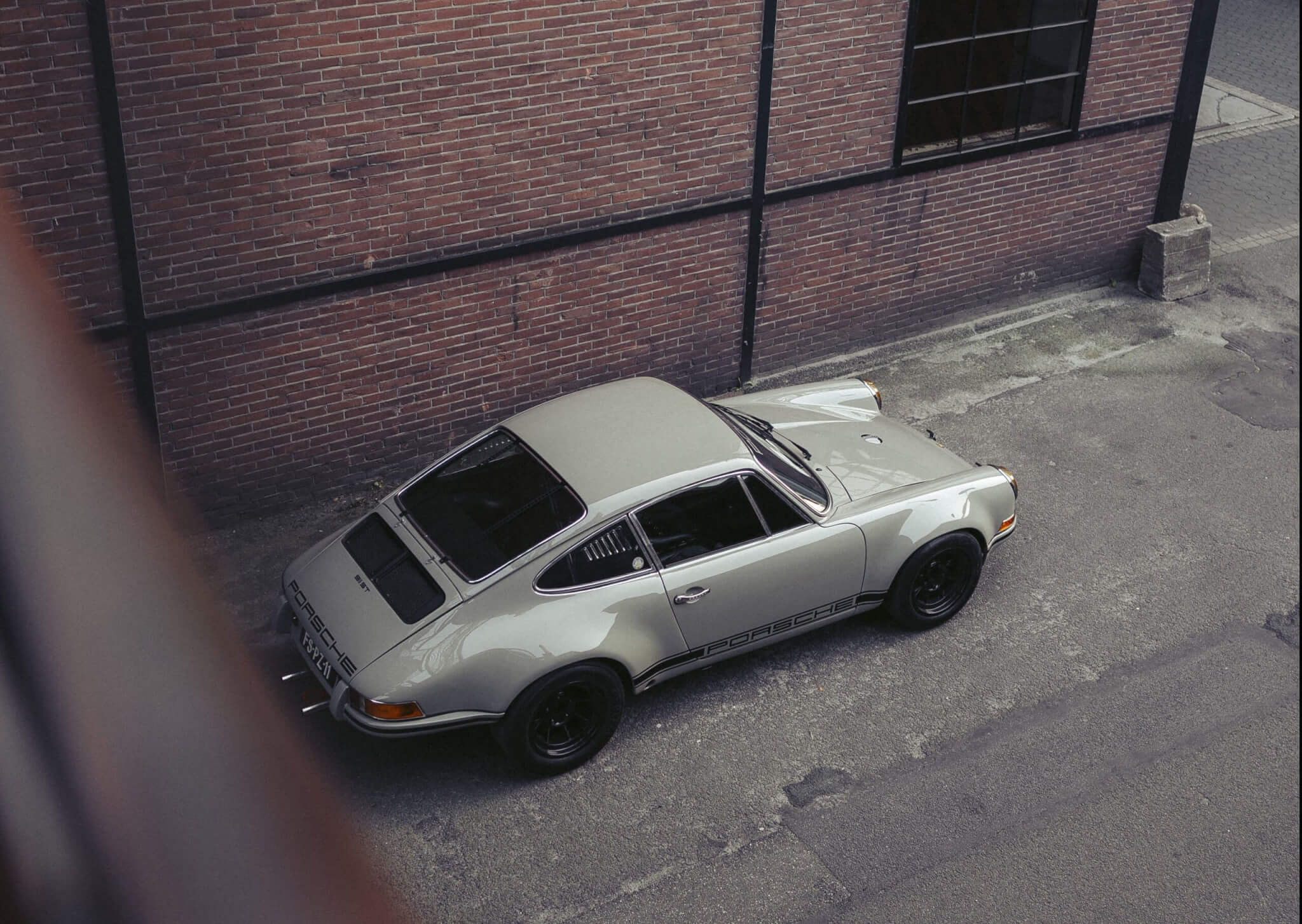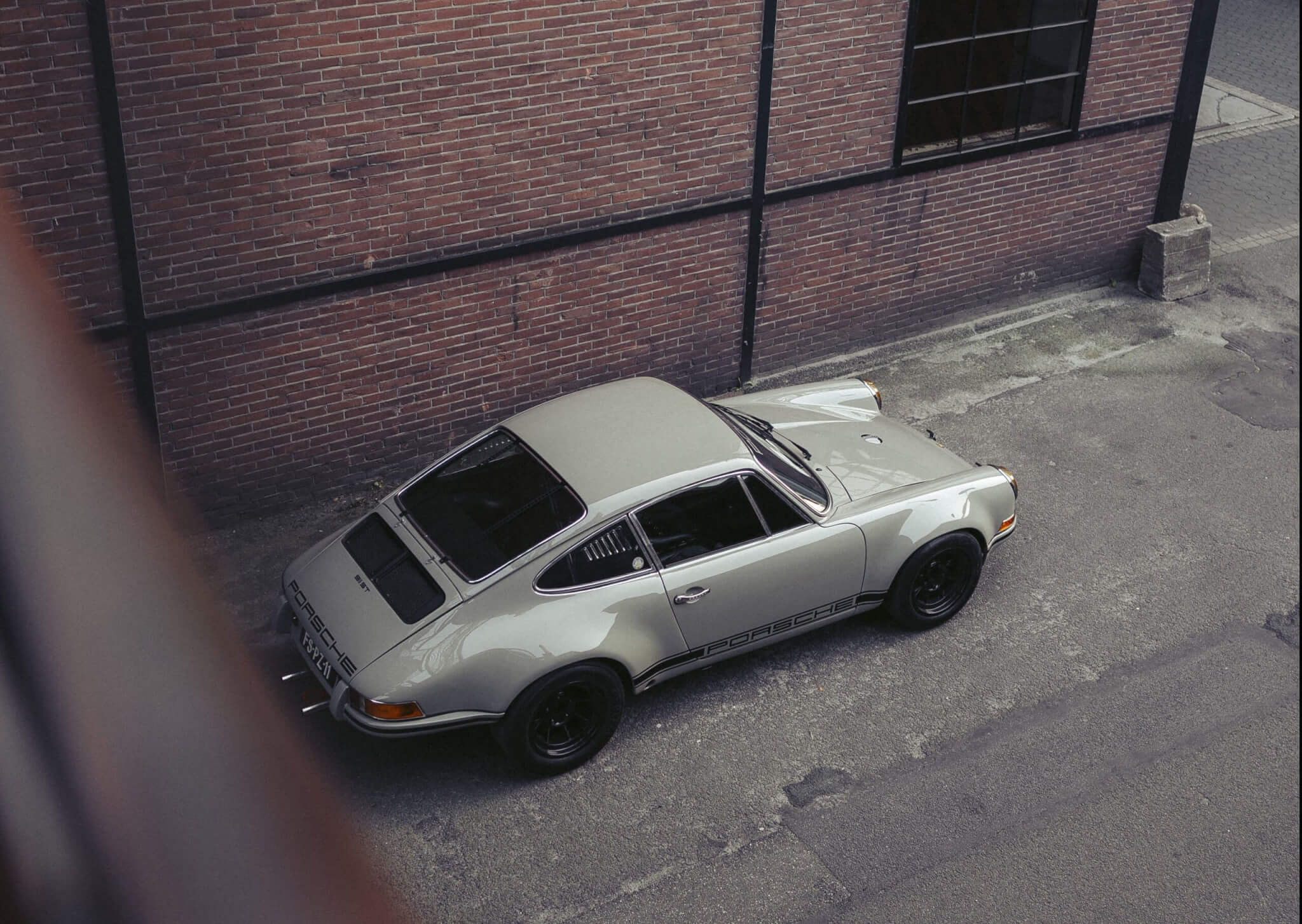 SC: What does your day look like when you don't work on Porsches?I'm a designer for a fashion denim brand. So there is no day like the other, it's very versatile. Everyday is different and that's what I like about it. A lot of times I need to travel to Asia to visit the factories or fly around Europe to get inspiration and ideas for the upcoming collections. SC: What is the most important thing in your opinion when it comes to building an outlaw 911?
MAKE IT YOUR DREAM 911.
SC: Where do you get your inspiration for Rico Customs?
Everything. Mostly classic race cars. But even details from an old army bagpack. As I mentioned before I travel quite often, so my head is full with new impressions and ideas. Sometimes you see something and you just know it will look cool when you integrate it into a car.
SC: Is there any car that you're dreaming of to own or rebuild?
Thats a difficult question. The list is way too long to tell you. But a Porsche 904 Replica definitely catched my eye. When I could dream a little longer I would get a Ferrari 250 GT Lusso. I think everyone knows why. It's stunning!
SC: Thank you very much for your time and effort, Rik. We're looking forward to more nice pictures of your cars and rebuilds. 
Photography: Matthijs – 
Lostercone