Topics & areas
SC & Friends 2023
Bringing friends together, having a good time and letting something new emerge from the different interests and backgrounds – that was the focus of this year's Secret Classics & Friends event on July 8th, 2023. We spent a great day together on the subject of photography, art and cool cars, with fun, driving and culinary delights not neglected. But first things first…
The meeting place and first get-together took place at Michael Schnabl and his company Motorlegenden in Utting located at the beautiful Ammersee. As a Porsche specialist, Michael always has interesting vehicles on site, a good story to tell and a great location to start such a day. So first arrive, marvel at the current exhibits over pretzels and espresso and drift off into the first interesting conversations before we set off on the journey across the Munich area. This led us along particularly beautiful roads, some of which were remote and sometimes suddenly ending in the forest – means turning around and continuing to enjoy the area on secret paths – from the Ammersee to the foot of the mountains near Kochel am See. In between there were always shorter stops for pictures, chats & refreshments from our support vehicle.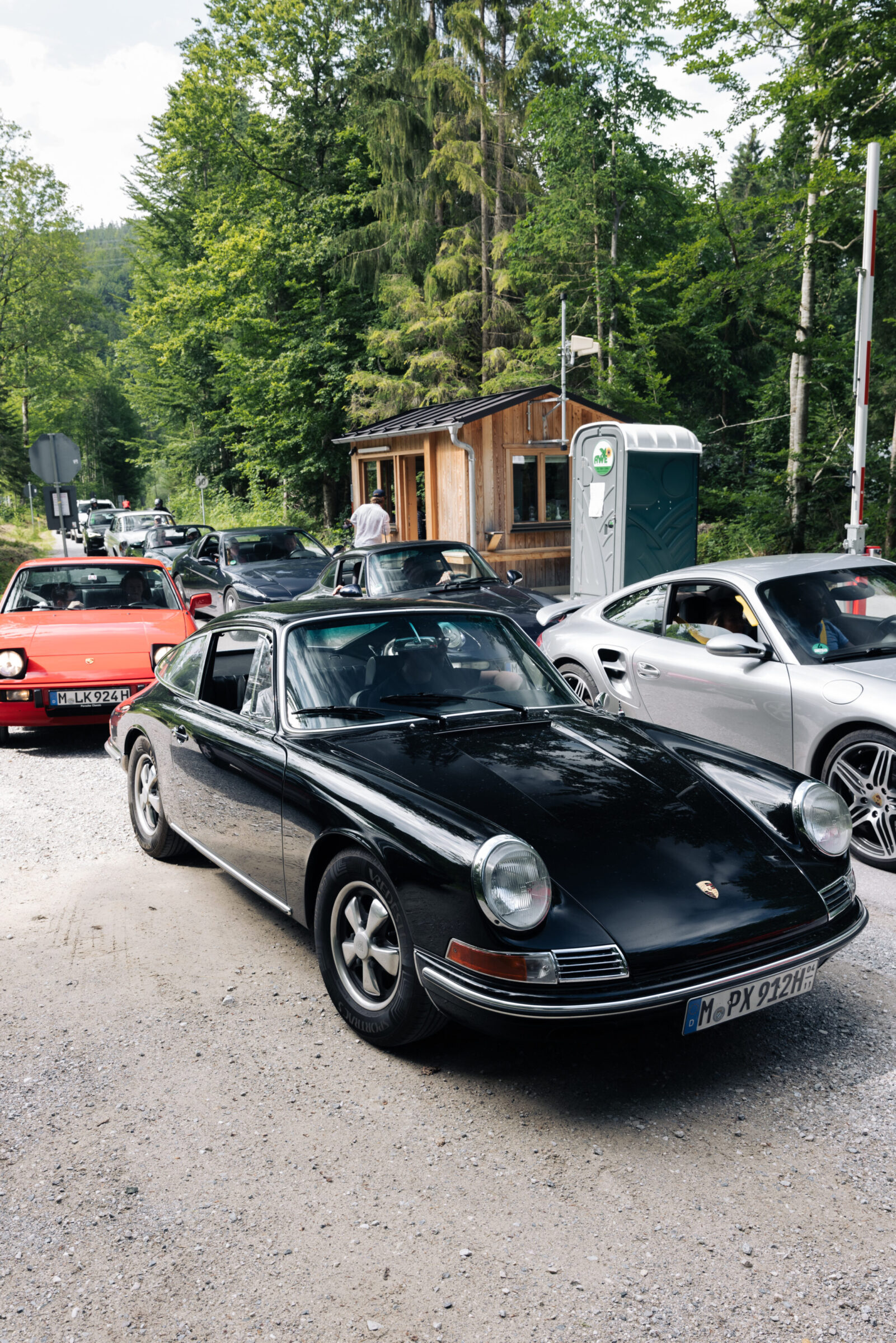 For those who wanted to be a bit sporty from Kochelsee, you could tackle the beautiful hairpin bends up to Walchensee a little faster and enjoy the subsequent shore road with great views of the lake and the Karwendel mountains behind it. The meeting point was the toll road on Lake Walchensee, which we followed in the direction of Jachenau, not without stopping for a long swim, photo and conversation with ice-cold drinks at the Walchensee.
Along the Walchensee we went sometimes quickly, sometimes with pleasure through the picturesque Jachenau and via the picturesque village Lengries to our destination of the ride, the barbecue area at the Sylvensteinspeicher. Tables, benches and the grill were quickly set up and the cozy and sociable part could begin. Everyone got involved and had fun, so flux had a great dinner ready where we could continue our conversations, discover similarities and spin new ideas.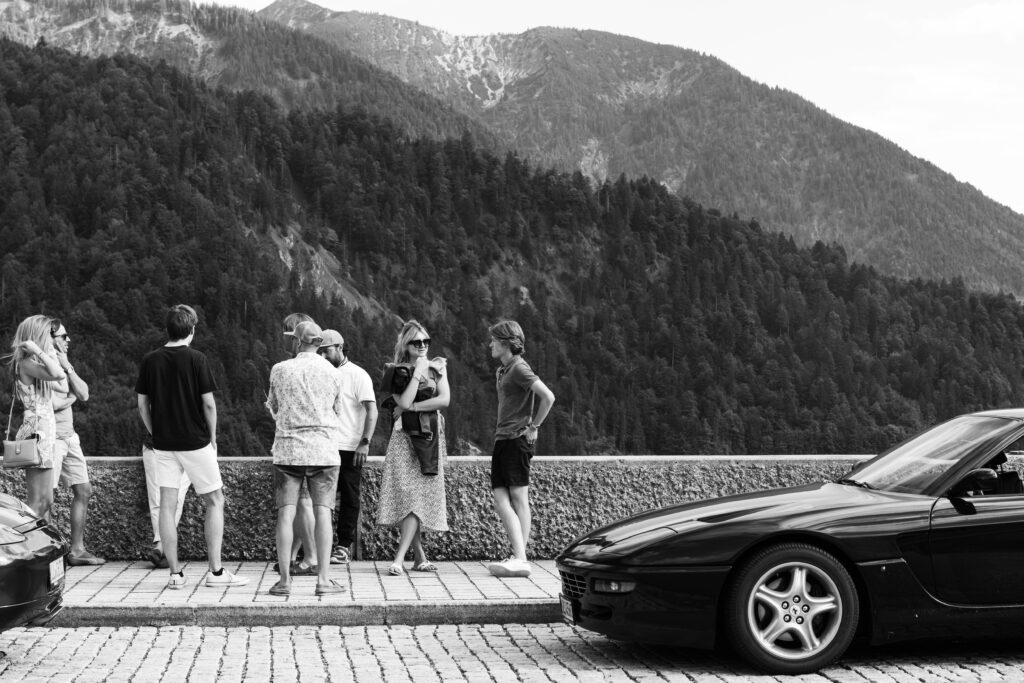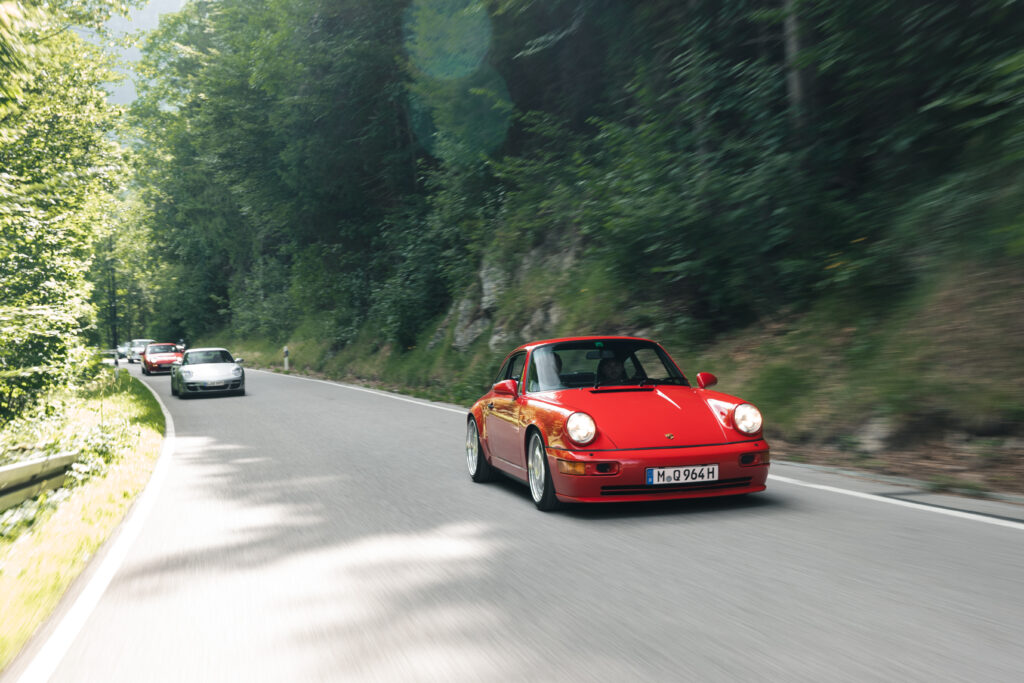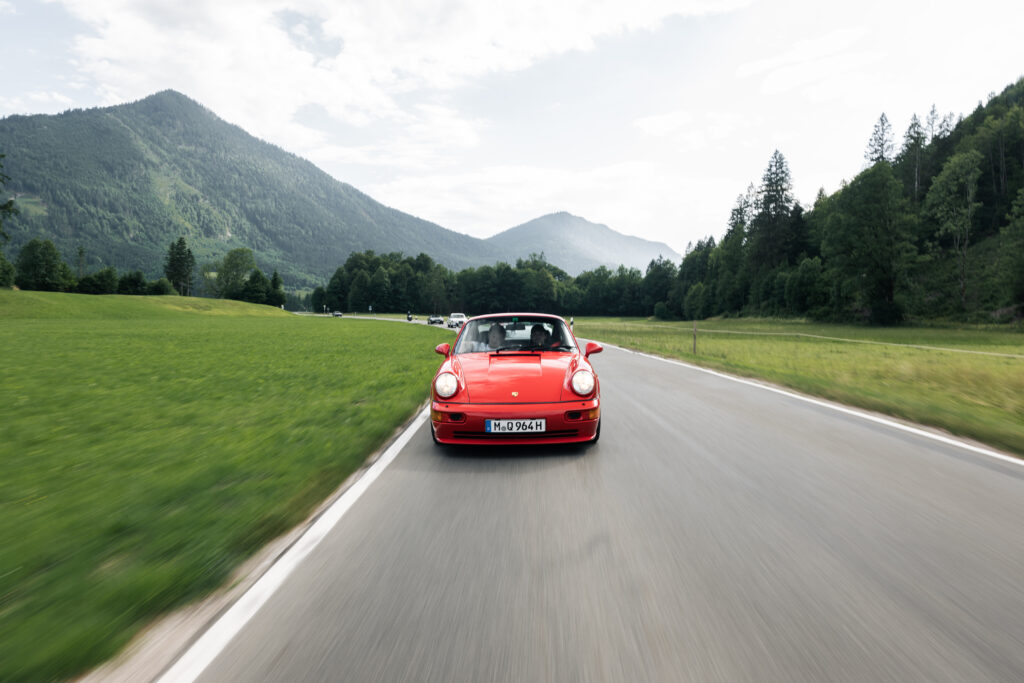 Since the early evening light was too tempting, a small group went to the Eng in the Karwendel, where we were enchanted by the scenery, the magic and the interaction of light, landscape and people and still got great pictures.
We are very excited about our next Secret Classics & Friends event and where it will take us to next time, and look forward to seeing you, interesting discussions and new joint projects. Many thanks to all of you who were there this time and will be there at the next event.
---
Photos: Luca Eder & Daniel Korber