In the past, car shows such as the IAA (Frankfurt Motor Show), Geneva Motor Show and the Paris Motor Show were known for showcasing unique concept cars alongside the new production cars. These came not only from the major manufacturers, but also time and again from smaller suppliers. They used them to demonstrate their expertise and to look for new customers. In 1996, for example, the fabric hood and hardtop manufacturer OPAC from Italy showed such a study at the Turin Motor Show. This bore the model name Più, which translated means "more". The Peugeot 106 XSi was chosen as the basis, although the only evidence of this is the "XSi" lettering on the passenger side of the dashboard. On closer inspection, the instruments and the control unit from the center console of the 106 can also be found. The latter, however, received some carbon overlays. Parts of the door panels also came from the base car.
Blue and yellow interior
Centered on the dashboard is a then state-of-the-art Blaupunkt screen for the navigation system. This can be operated by switches located below the center console. To the right and left of the instruments are auxiliary gauges. By adding a blue and yellow Alcantara trim, OPAC took some of the look out of the self-timbered dashboard. At the same time, it upgrades the door panels and seats. Two seats are indicated in the rear, but no one would want to sit there with the roof closed at the latest. From the outside, a plastic body painted in bright yellow metallic made for a beautiful sight. The four round headlights look as if they were integrated into the hood. In fact, however, they are fixed in front of the engine and don't swivel upwards with it. In contrast to the body, the soft top is blue.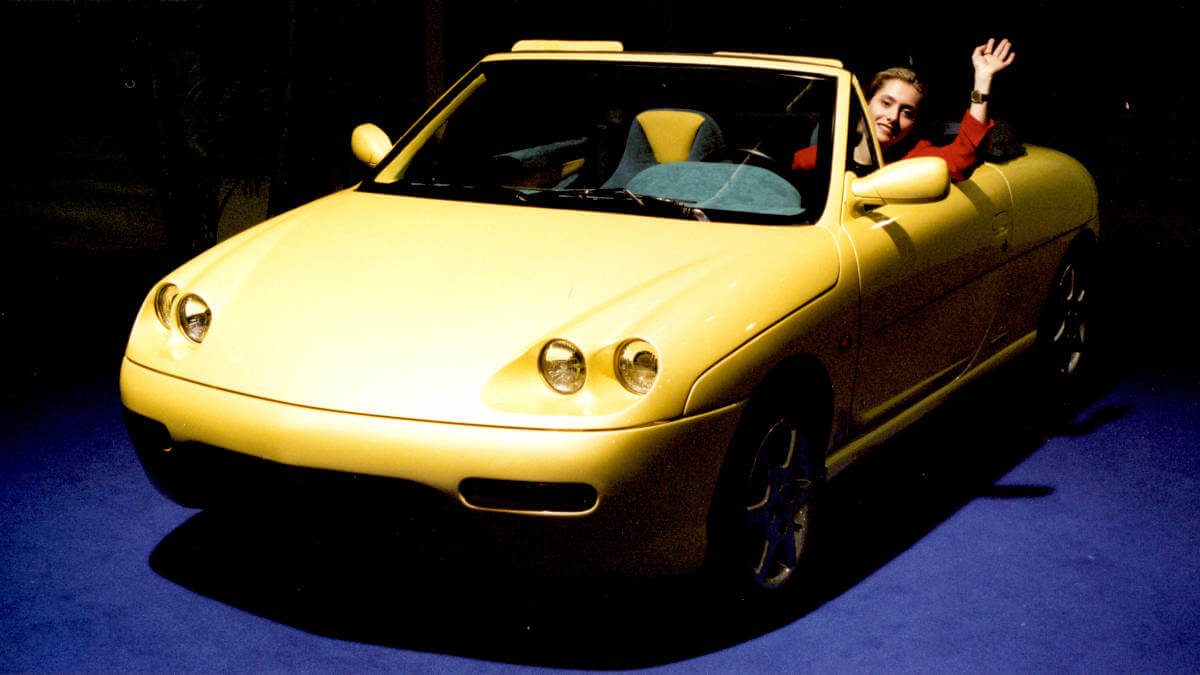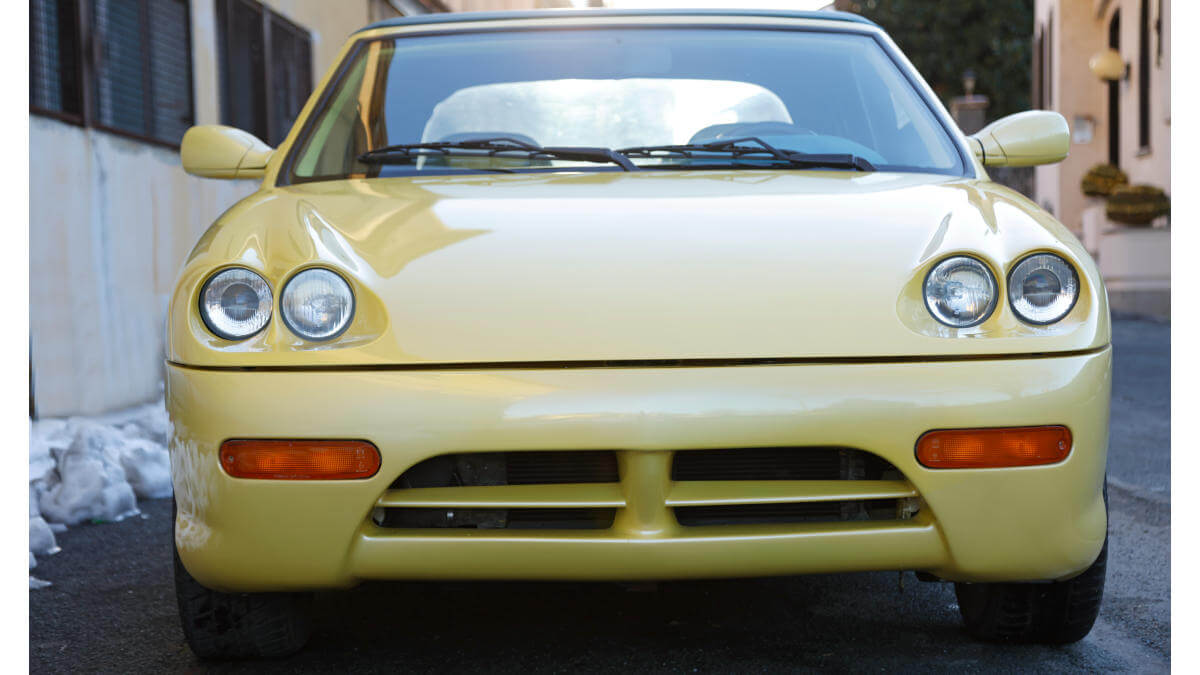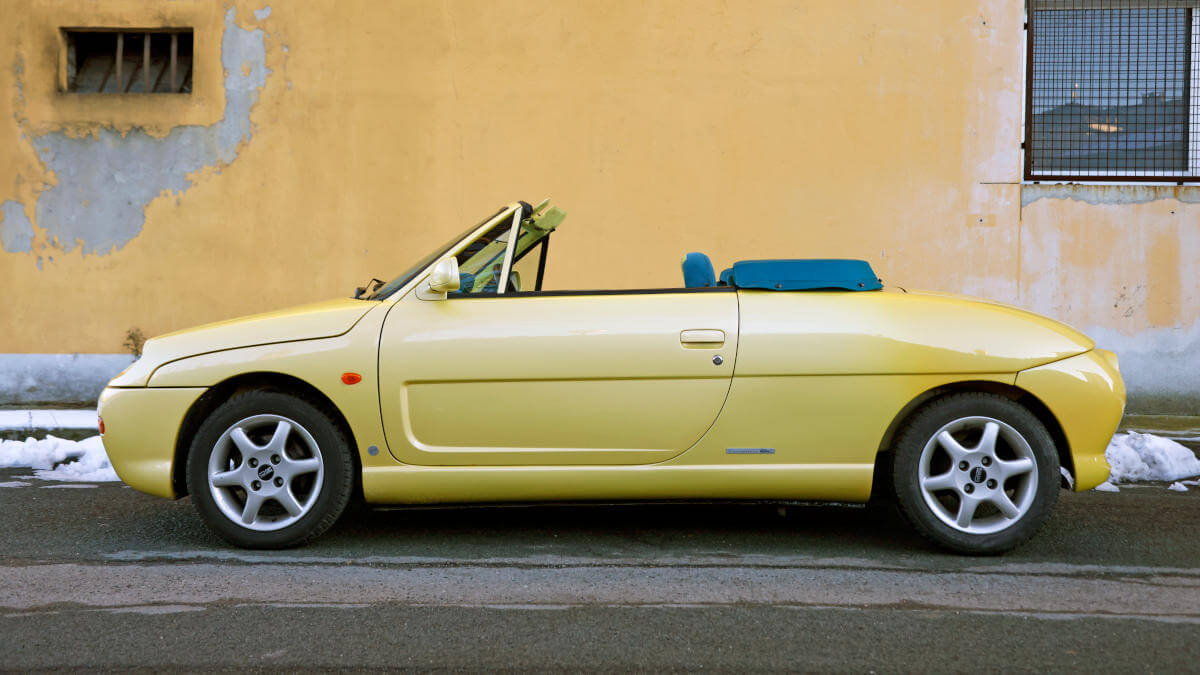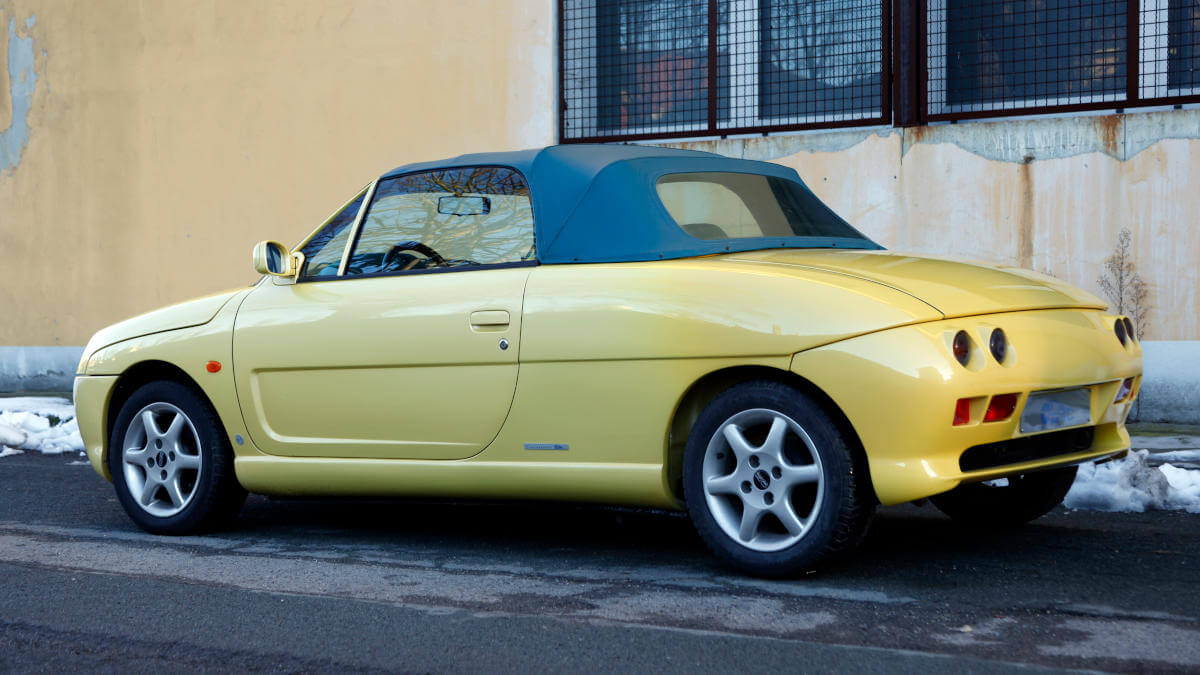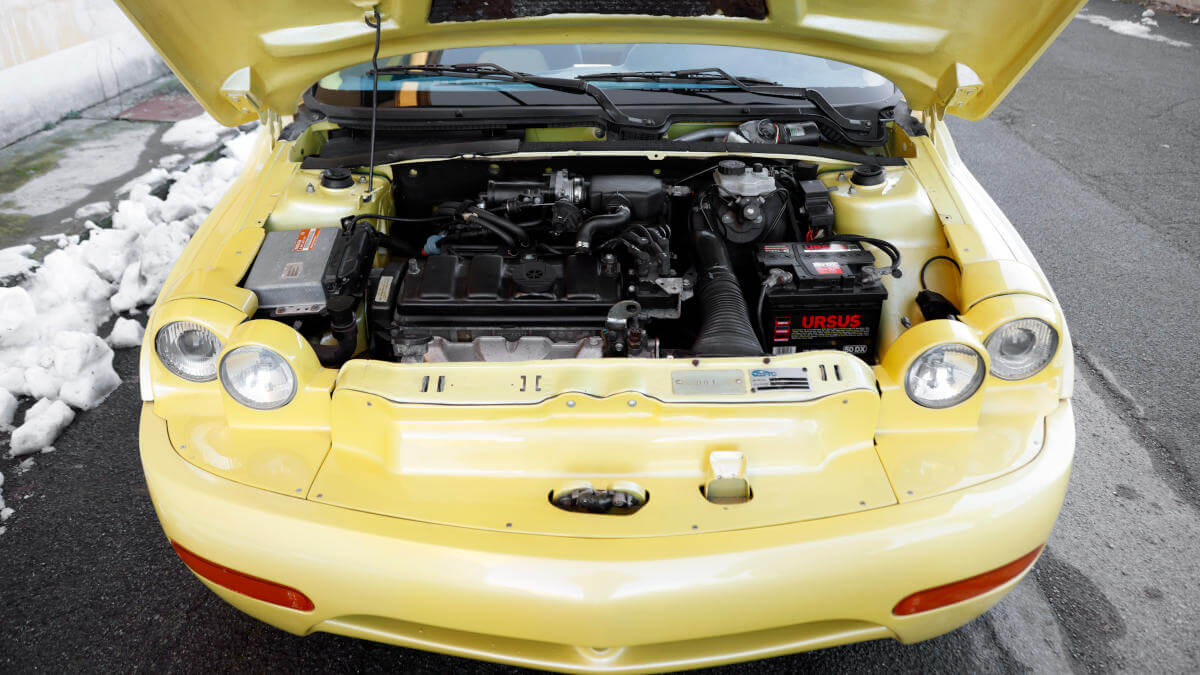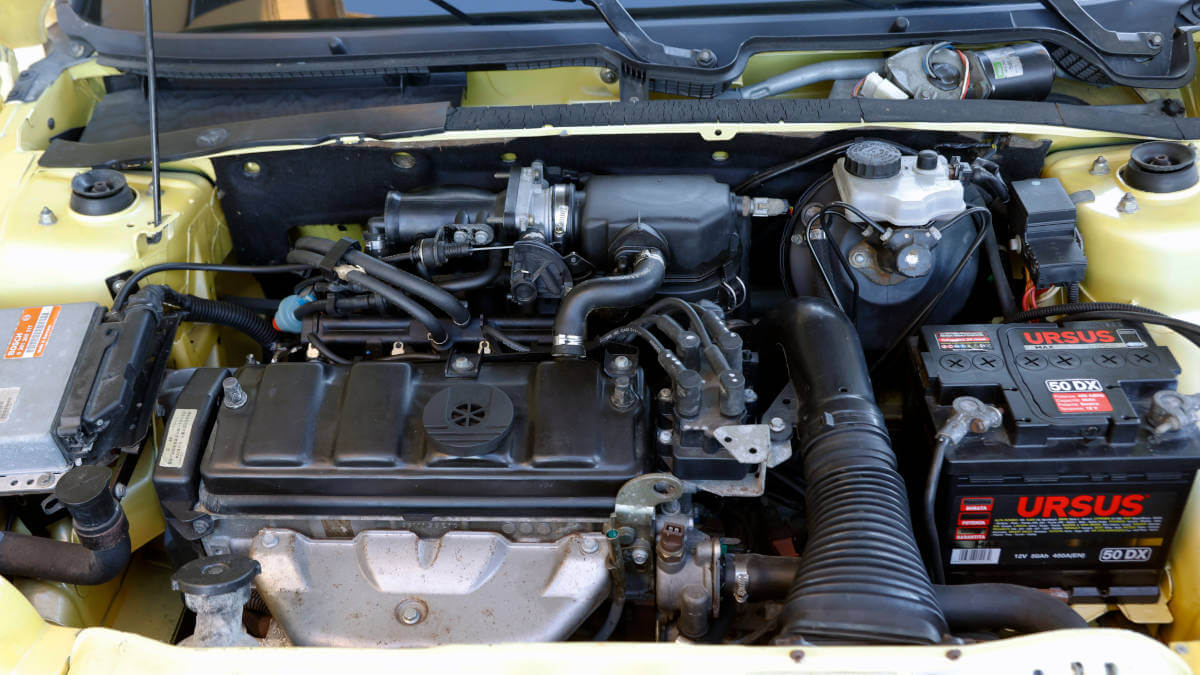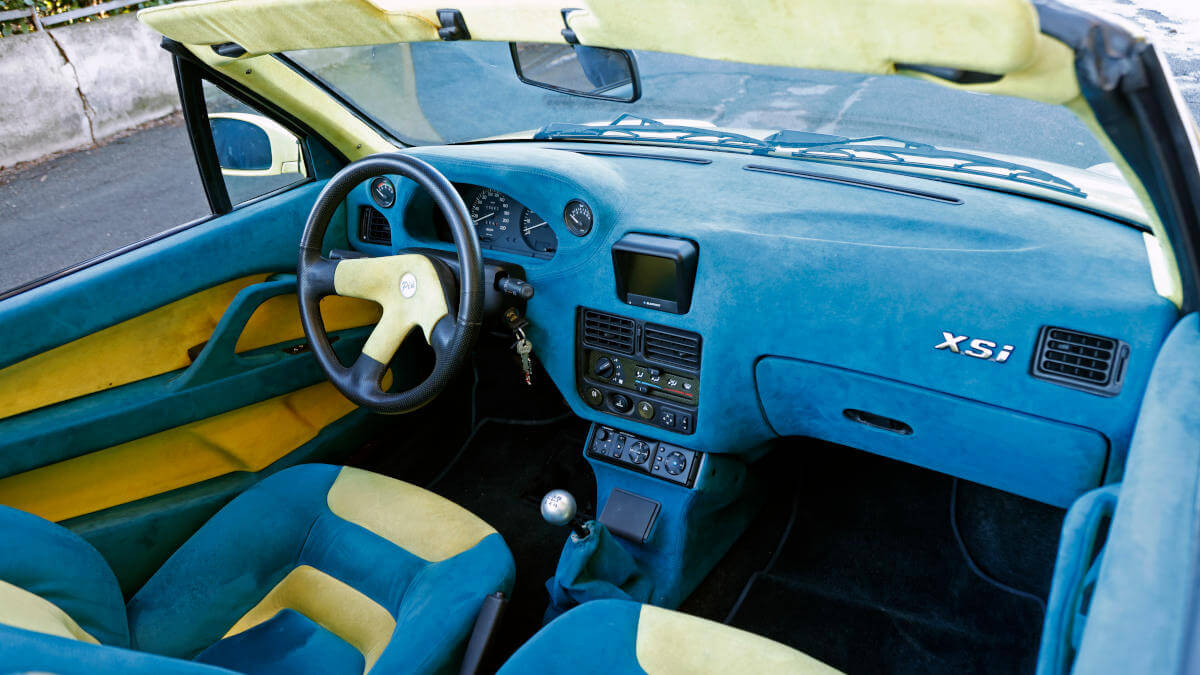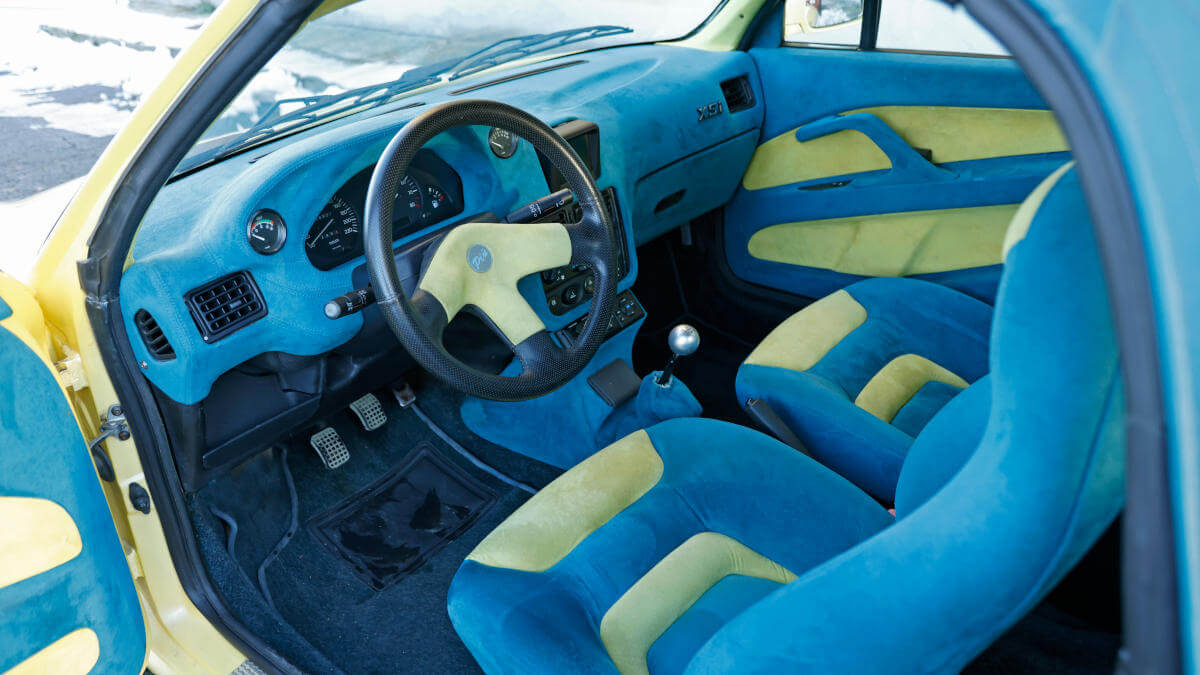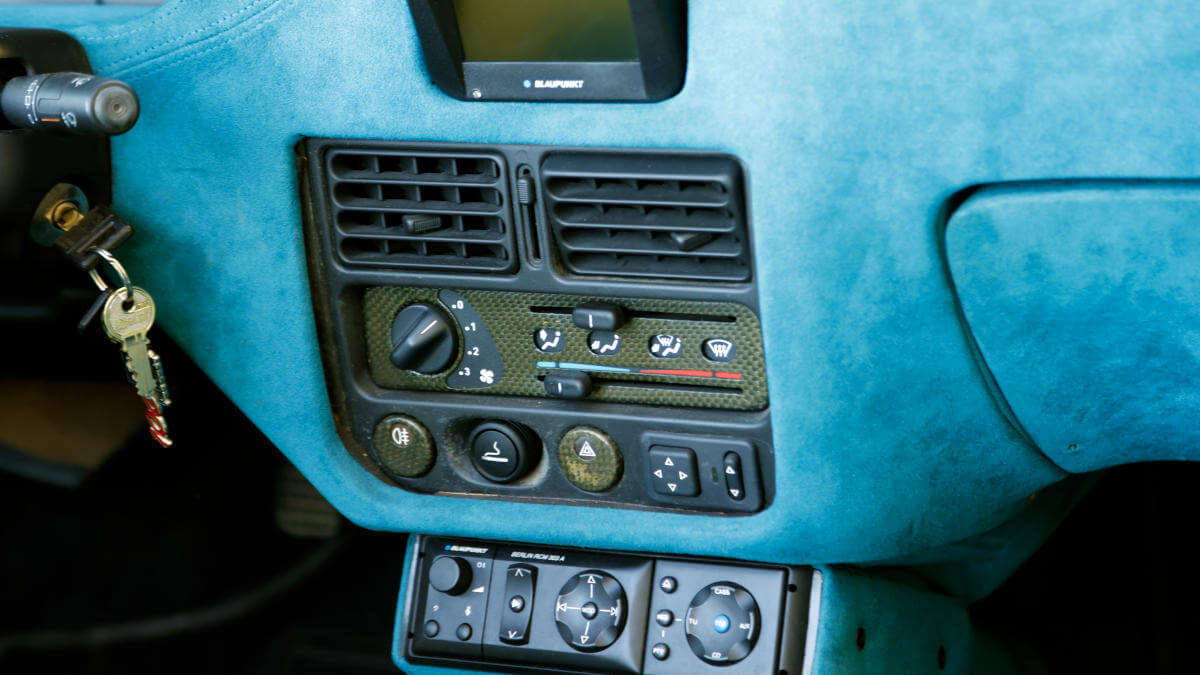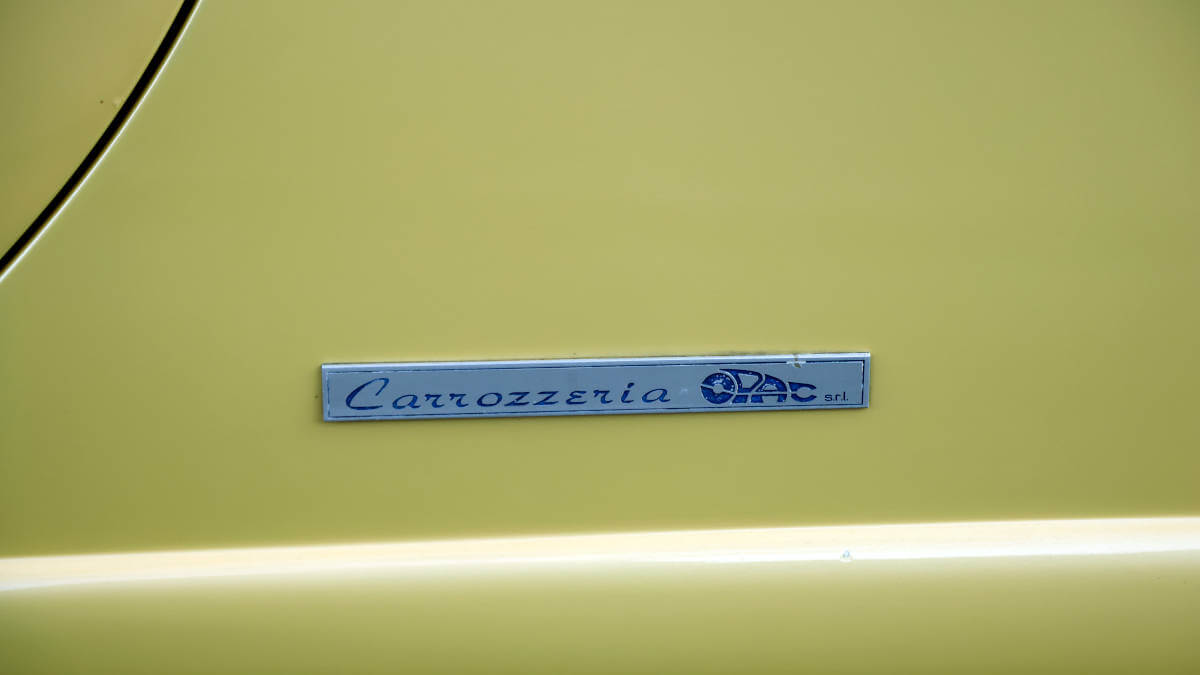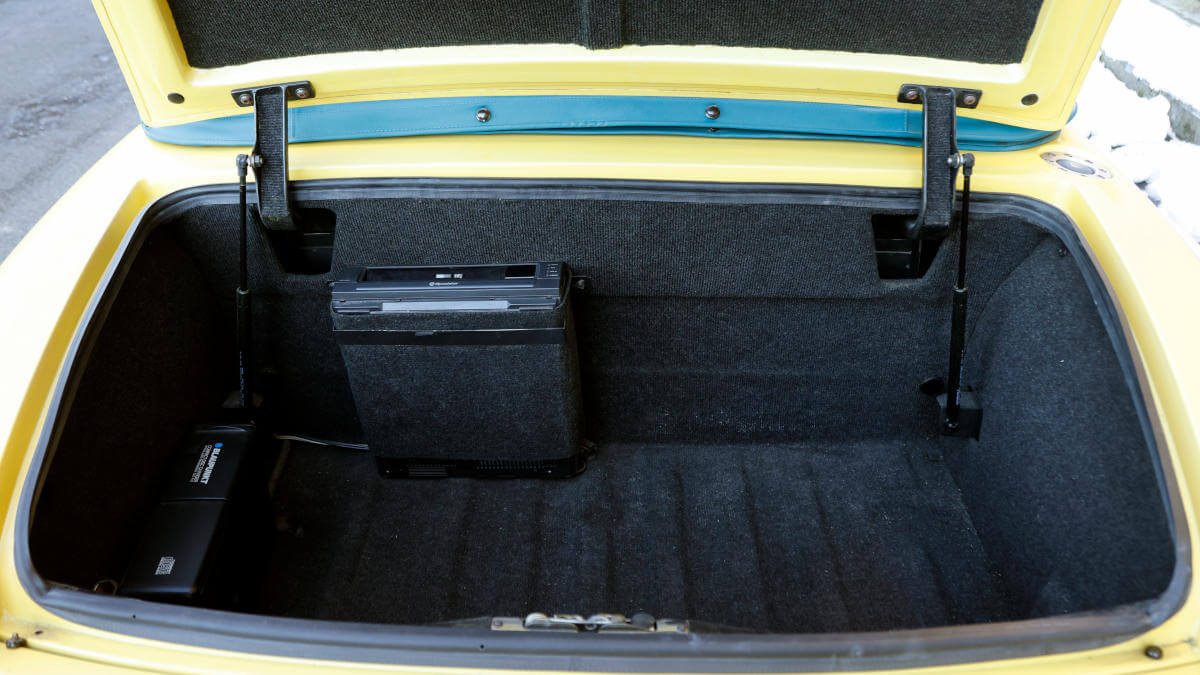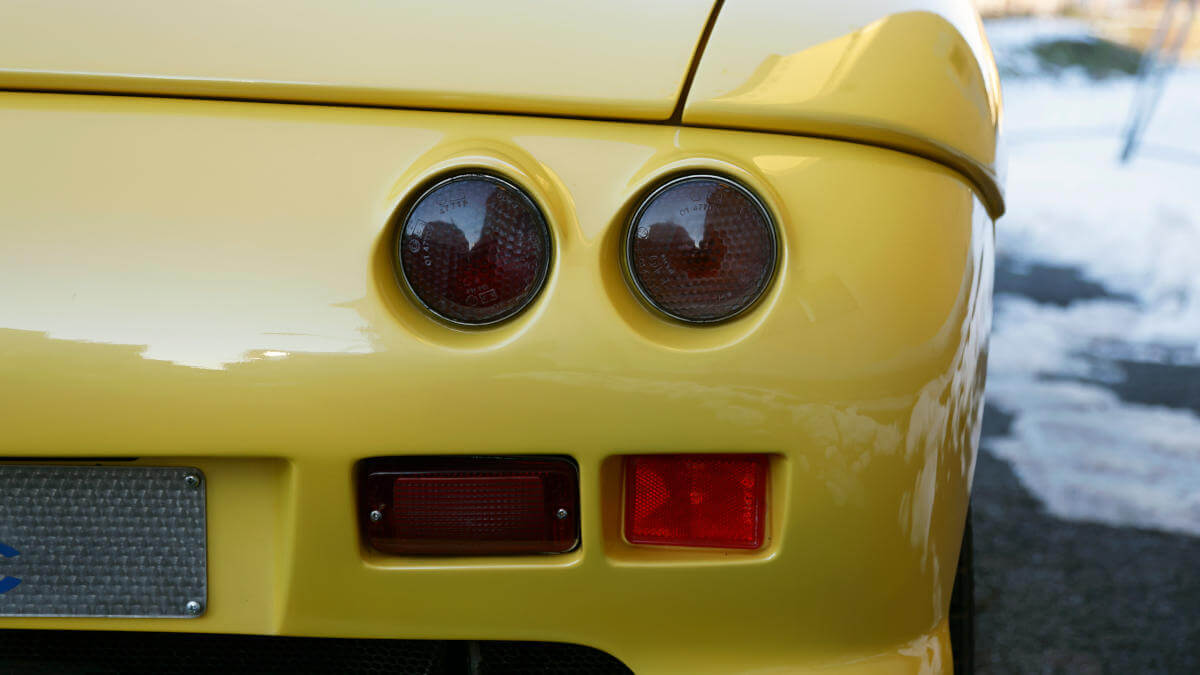 Never registered, but still driven
For its time, the OPAC Più was excellently equipped. In addition to a 10-disc CD changer, which was highly topical at the time, there is also a VHS player in the trunk. When stationary, its images appear on the aforementioned Blaupunkt monitor on the dashboard. The power source for the car is a 1.4-liter four-cylinder engine with 69 kW/94 hp. After the premiere in Turin, the wife of OPAC boss Luca Sacco liked to use the small convertible for fair-weather drives. For this purpose, they simply mounted the company's own dealer plate on the car. The Più never reveived a full registration. After around 6,800 kilometers of mileage, she parked the car in a corner of the underground parking garage at the OPAC plant. That's where the current owner found it in 2015. Actually, he had visited the company only to get information for his planned book about the Lancia Hyena. OPAC had produced some body parts for this Zagato car.
One-off will be auctioned
The small vehicle found his favor and they came to a trade agreement. However, he had a few quirks fixed before he picked it up. For example, all four tires were flat, the body had suffered a few scratches and the engine didn't run. In the meantime, the concept car looks almost like new again. Bonhams is now looking for a new owner for the Più as part of their auction "Les Grandes Marques du Monde à Paris". However, it isn't yet clear whether this auction will take place on the previously planned date at the beginning of February or whether it will be moved to March together with the Retromobile. What is clear, is that a hammer price of between € 40,000 and € 60,000 is expected for the unique OPAC. Relatively little money for an absolutely unique piece of automotive history. There is extensive documentation on the car, including a cost analysis for a small series that was theoretically envisaged at the time.

Images: Bonhams