Automotive
McLaren 765LT Spider
About a year and a quarter after the premiere of the McLaren 765LT as a Coupé, the Spider version finally follows. Apparently, the British brand waited until the 765 copies of the closed variant were sold out, which is now the case. The open two-seater is also limited to 765 units. It adds to the already familiar driving pleasure with the option of retracting the one-piece carbon hardtop behind the seats at the pus of a button. This process takes eleven seconds and also works while the car is in motion up to a speed of 31 mph. As on the 720S Spider and its predecessors, the 12C Spider, the 650S Spider and the 675LT Spider, the rear window can be opened and closed separately. Thus, when the roof is open, it serves as a wind deflector against too much turbulence in the cockpit.
Best power-to-weight ratio in the Spider class
Behind the passengers and below the hardtop compartment, which serves as an additional trunk when the roof is closed, is the four-liter V8 biturbo engine. This produces 765 hp and 800 Nm. The 765LT Spider reaches 60 mph in just 2.7 seconds and 124 mph in 7.2 seconds. Topspeed is 205 mph. Compared to the 720S Spider, McLaren managed to reduce the weight by 80 kilograms. Compared with the 765LT Coupé, the hardtop mechanism adds just 49 kilograms. In the lightest version, this results in a DIN weight of 1,388 kilograms and a power-to-weight ratio of 598 hp per ton. This is made possible by the consistent use of carbon fiber as well as the titanium exhaust system and thinner glass in the doors. The overall package of mechanical changes also includes independent LT-specification springs and dampers, a wider front track and software adjustments to the Proactive Chassis Control II hydraulic suspension.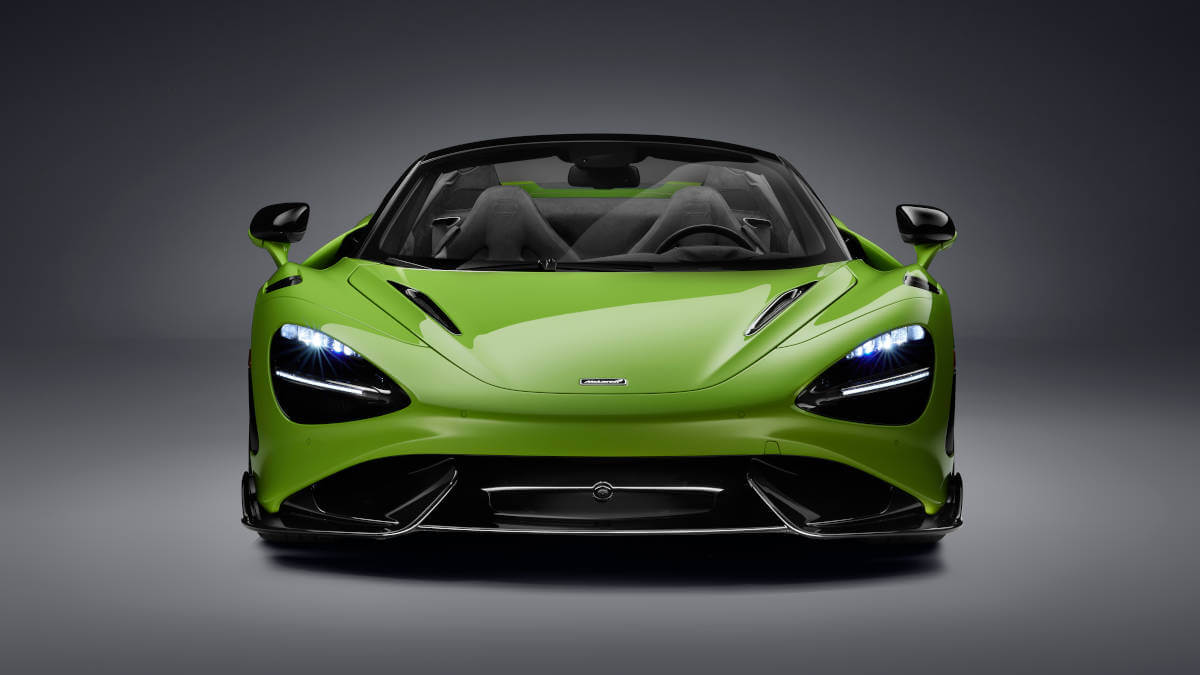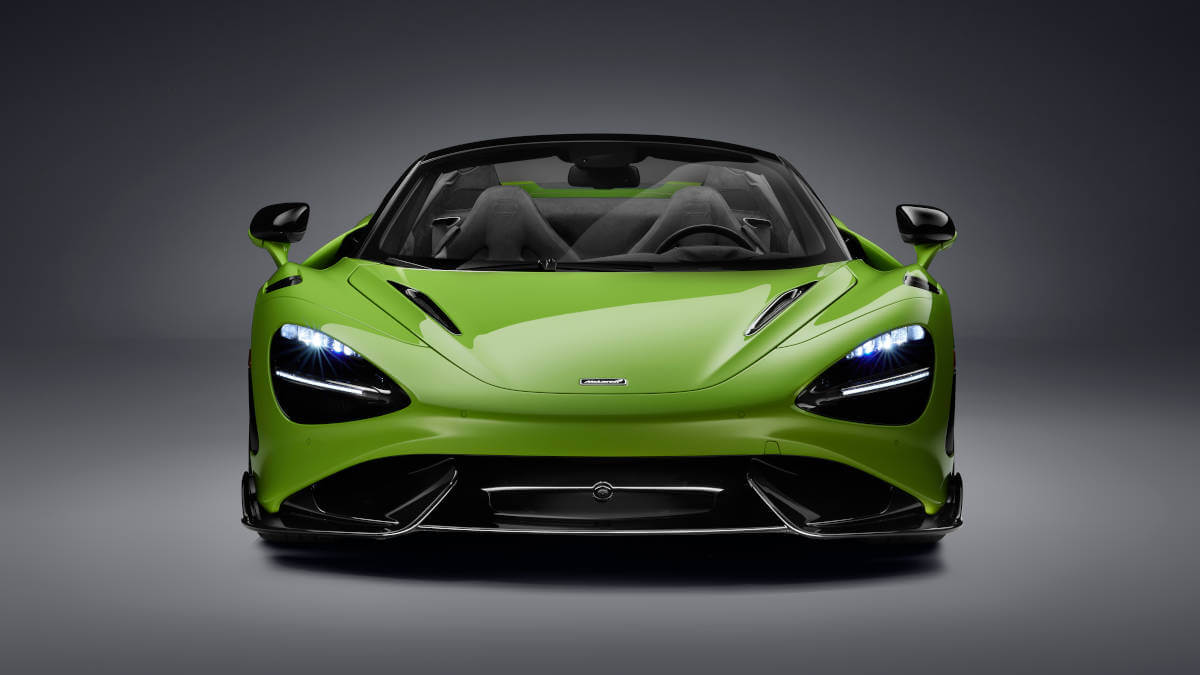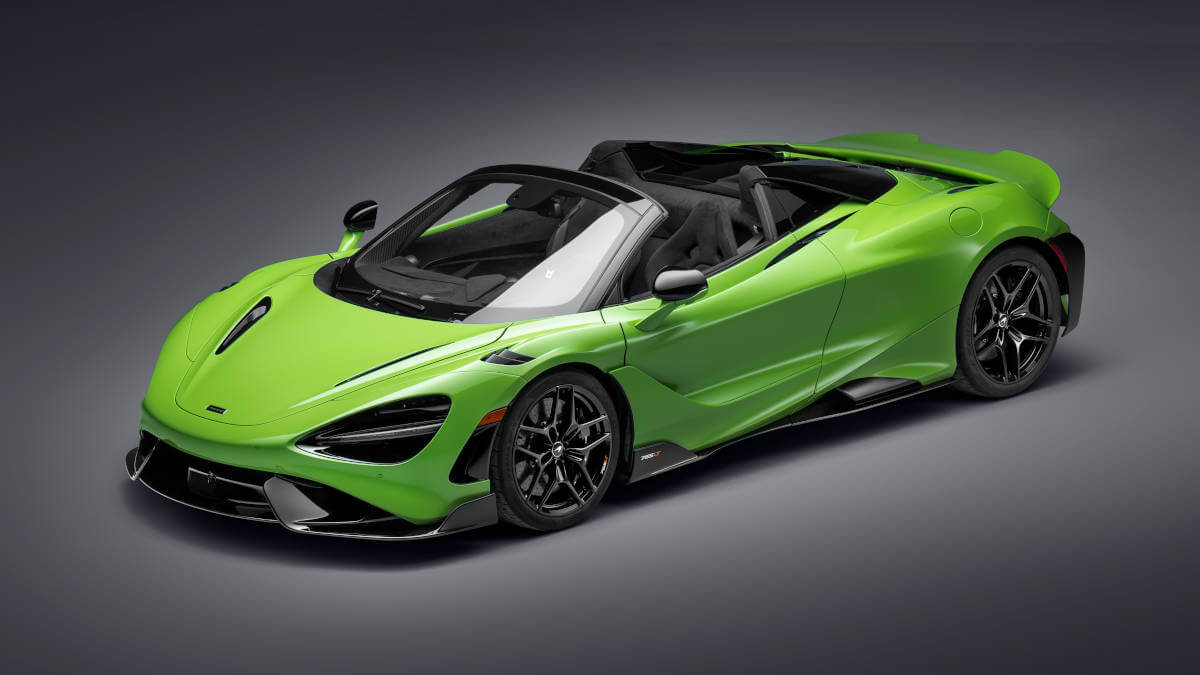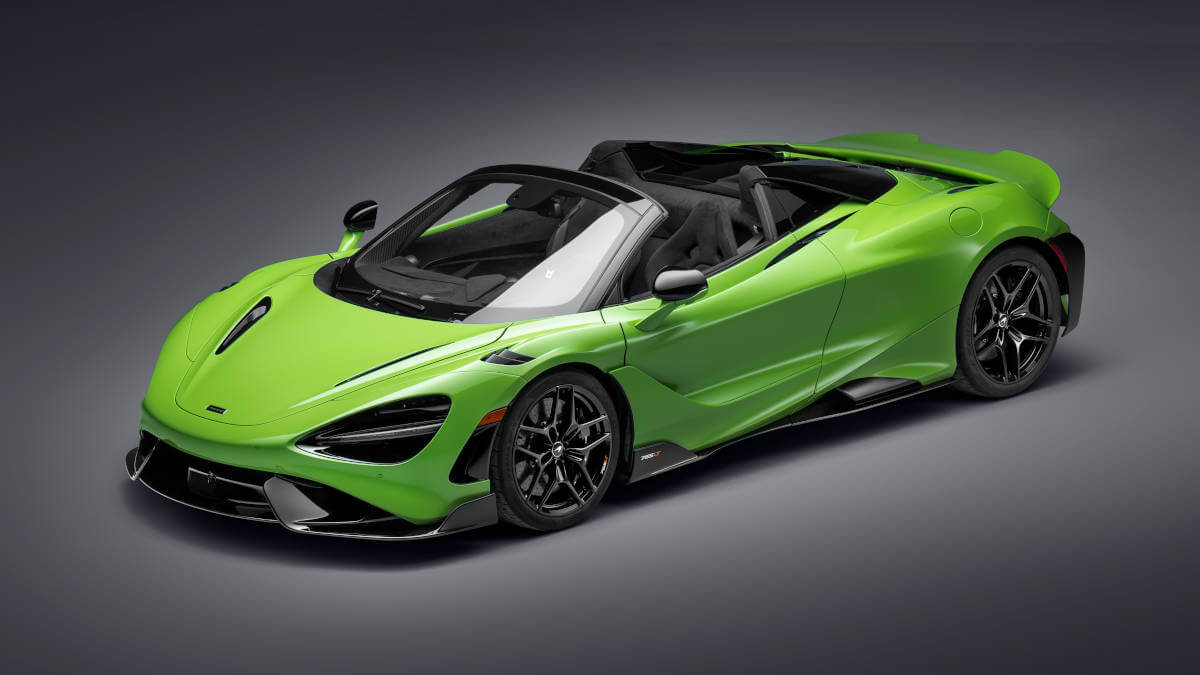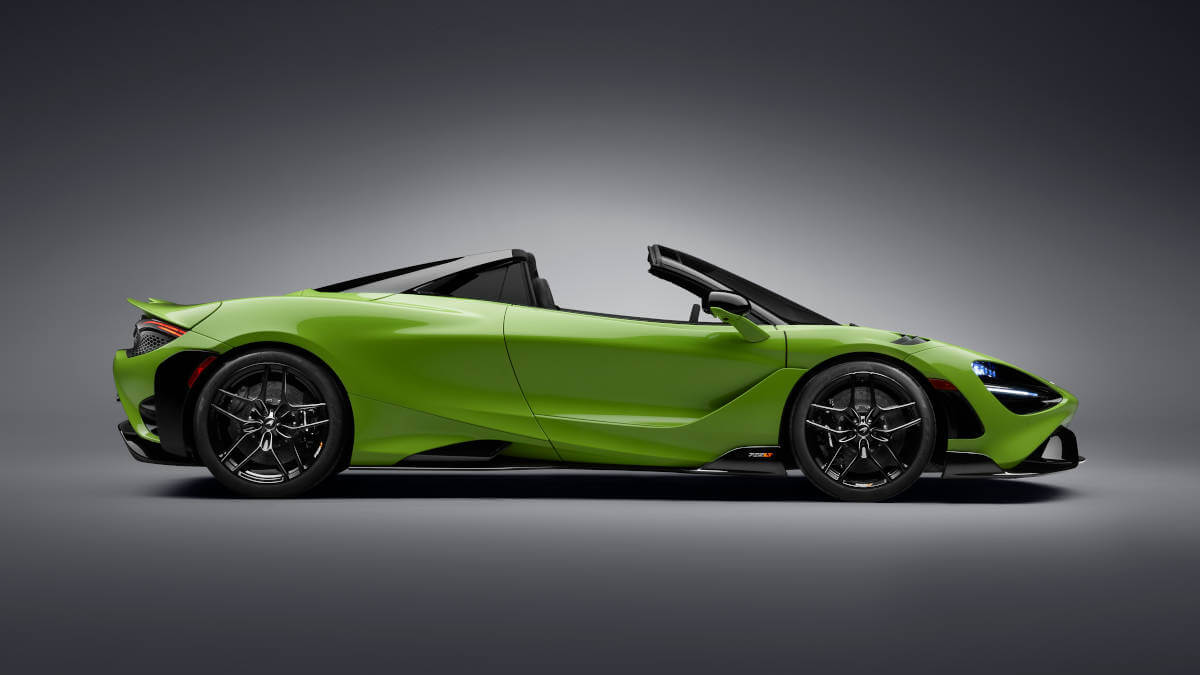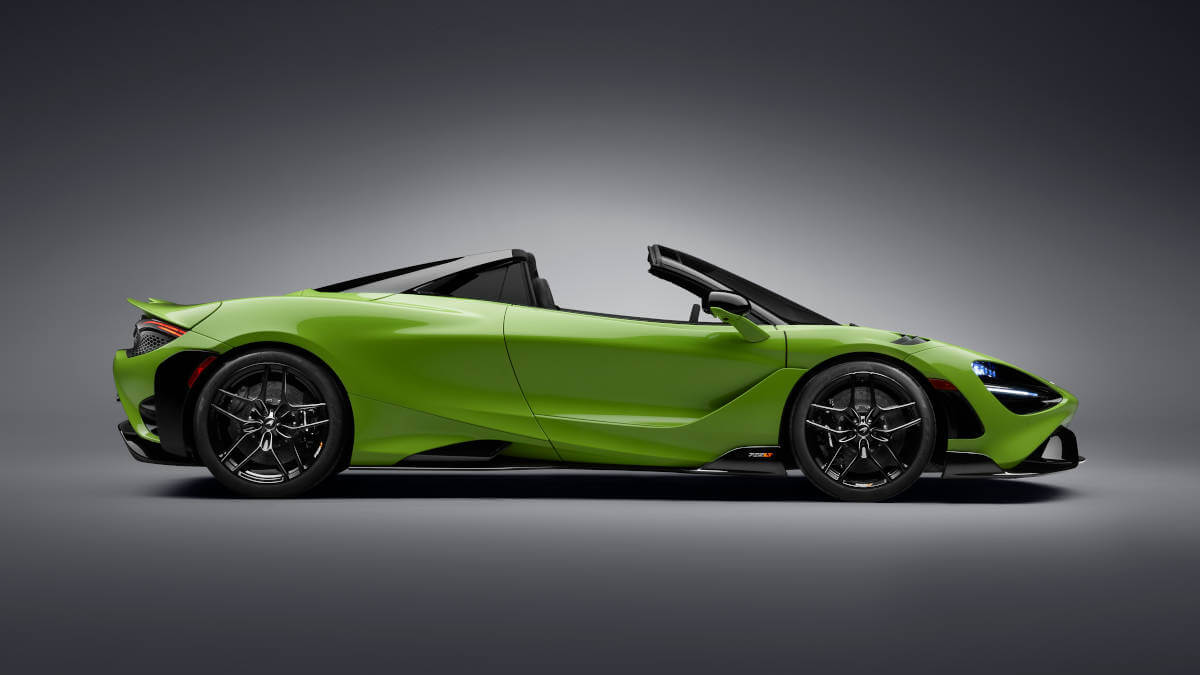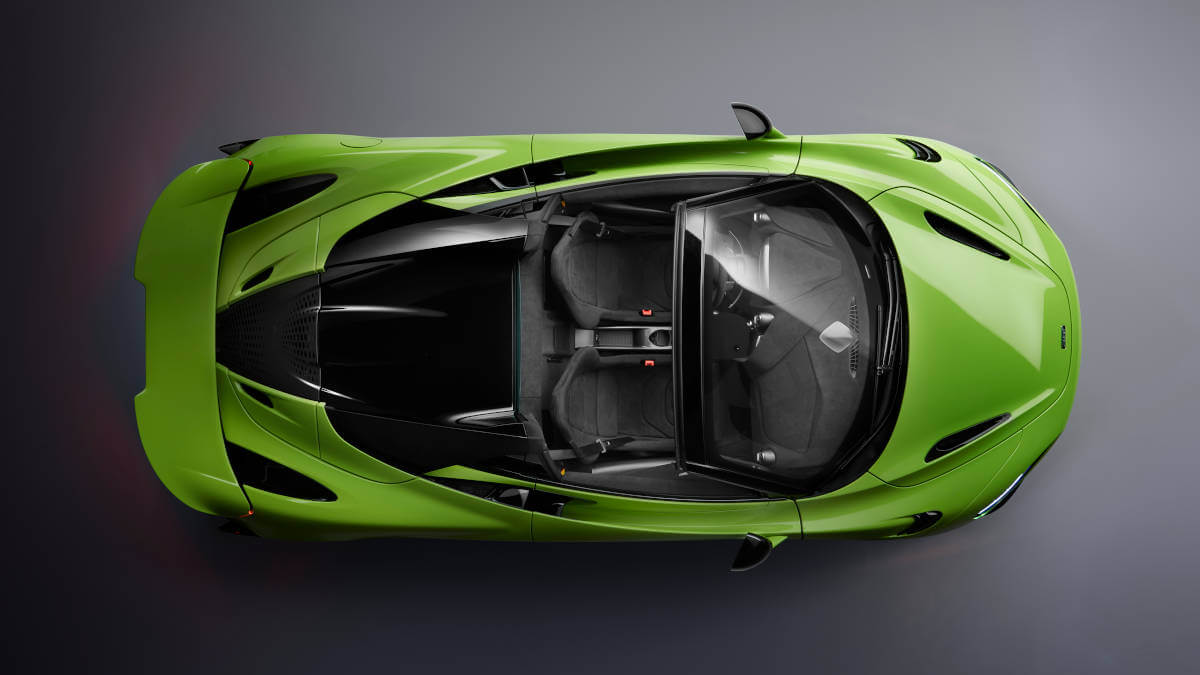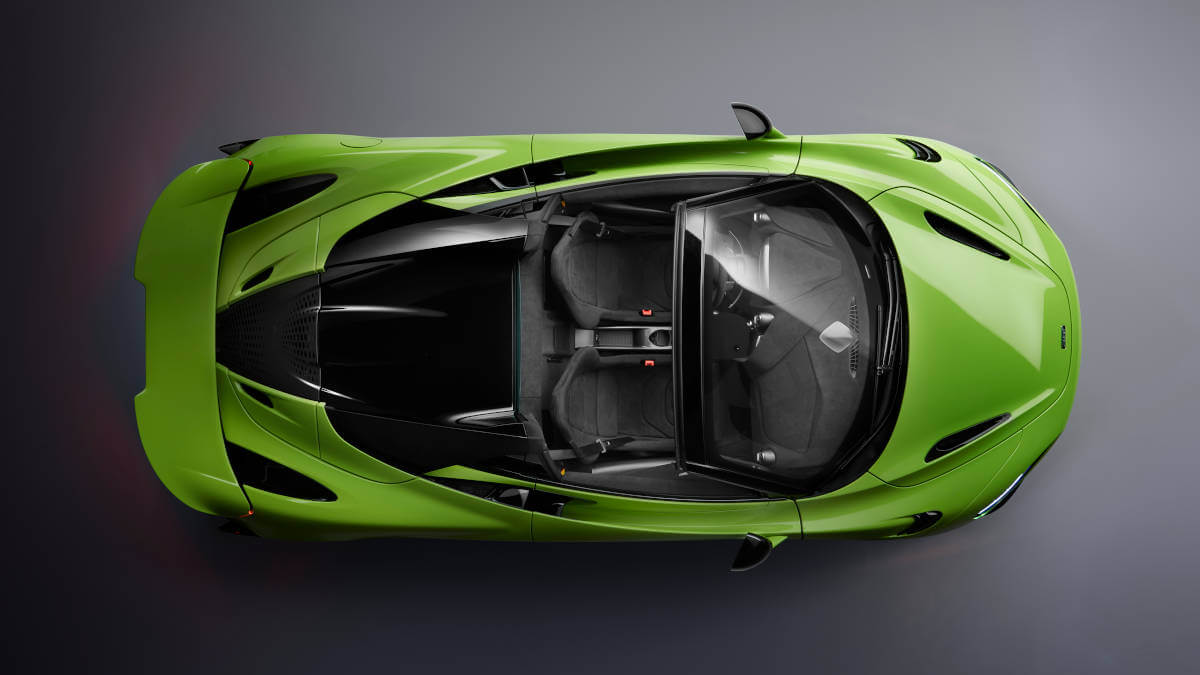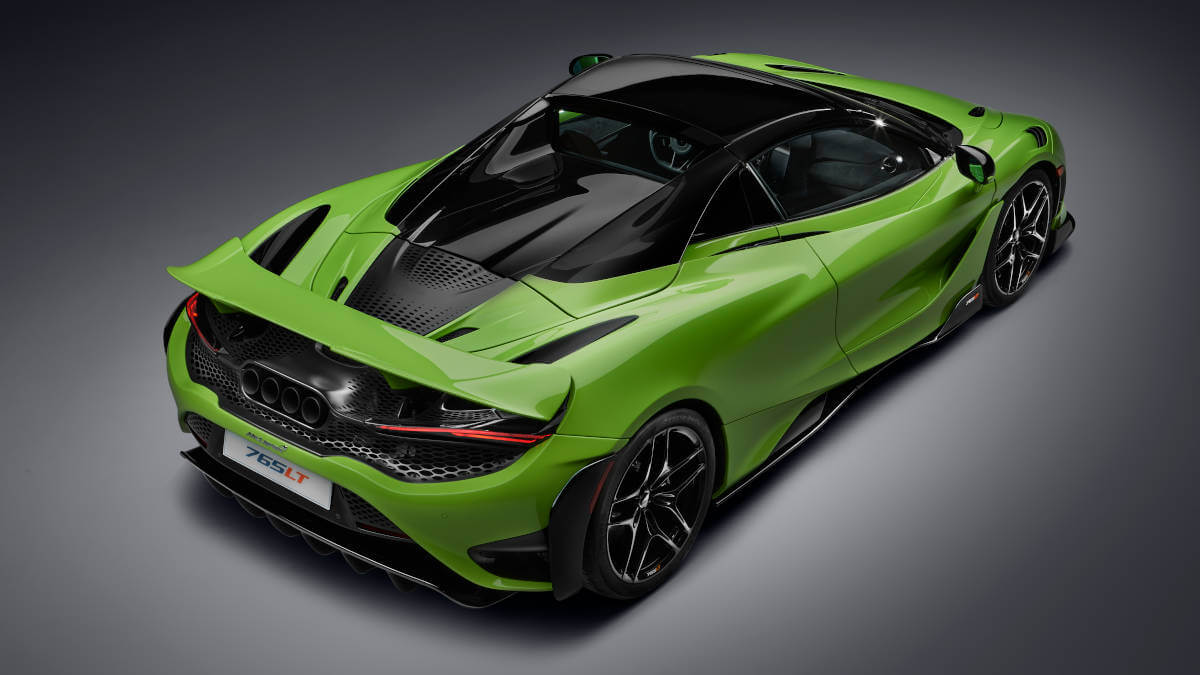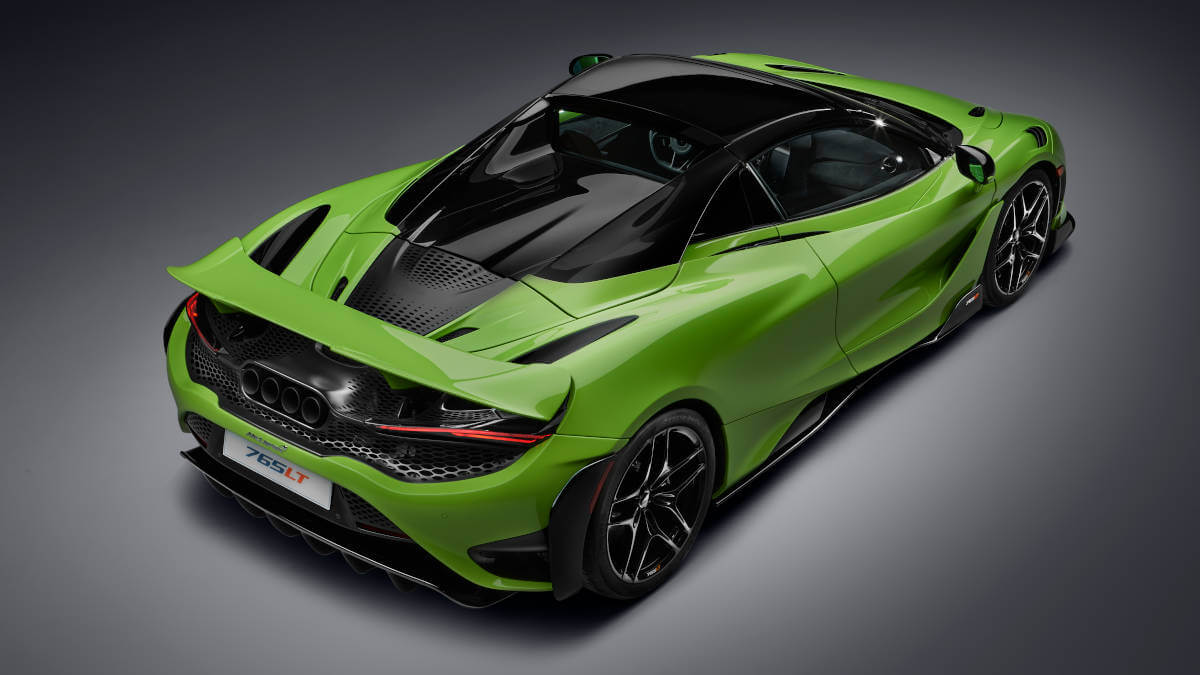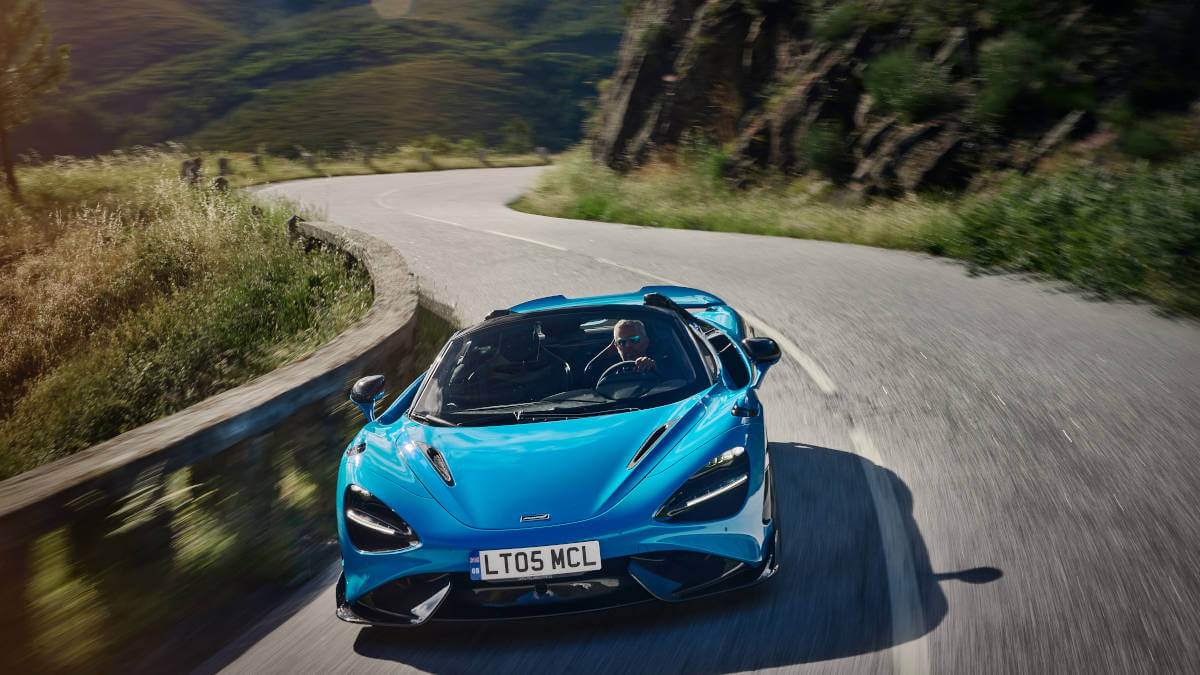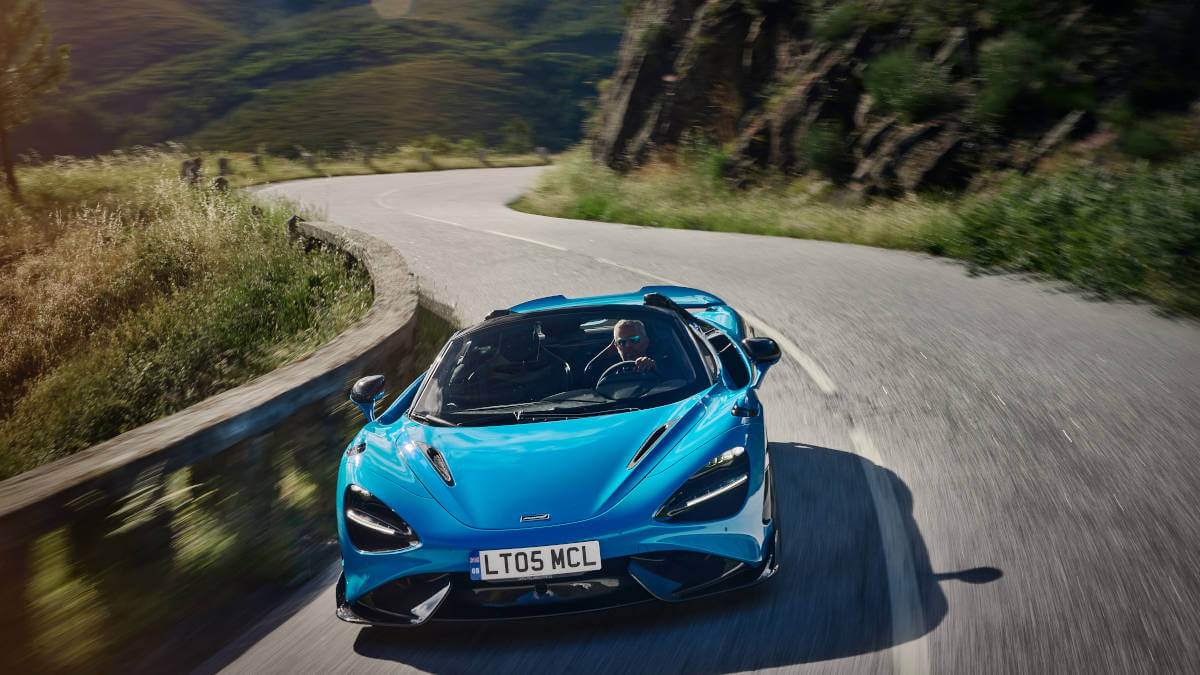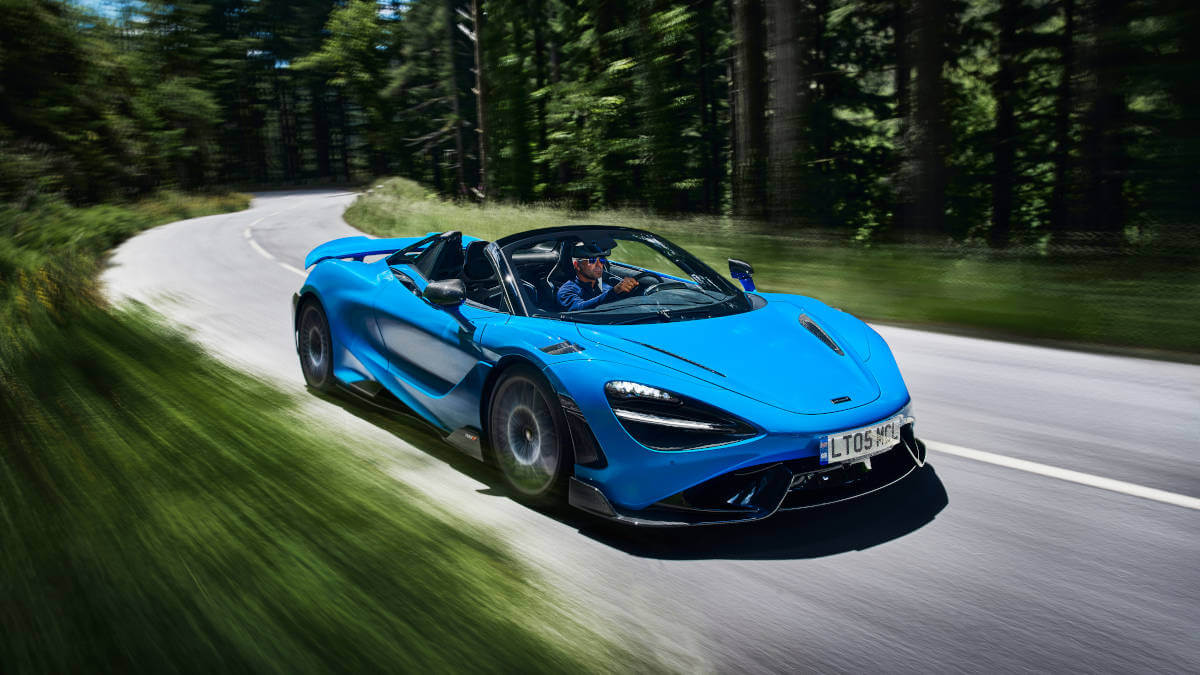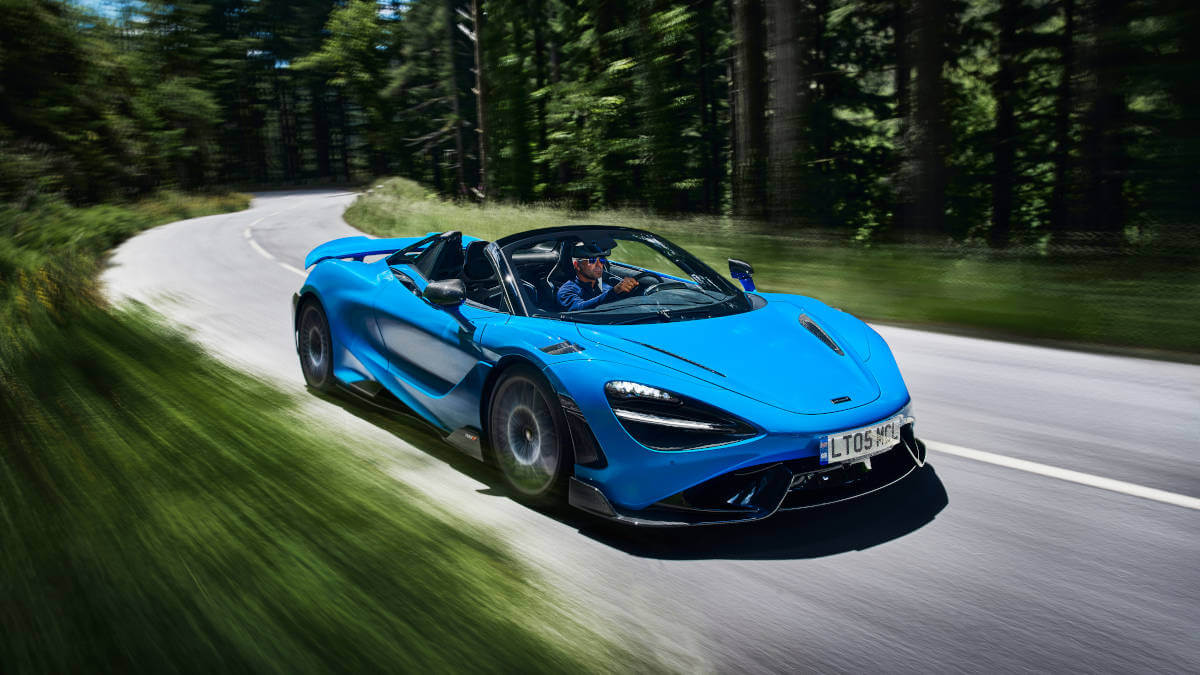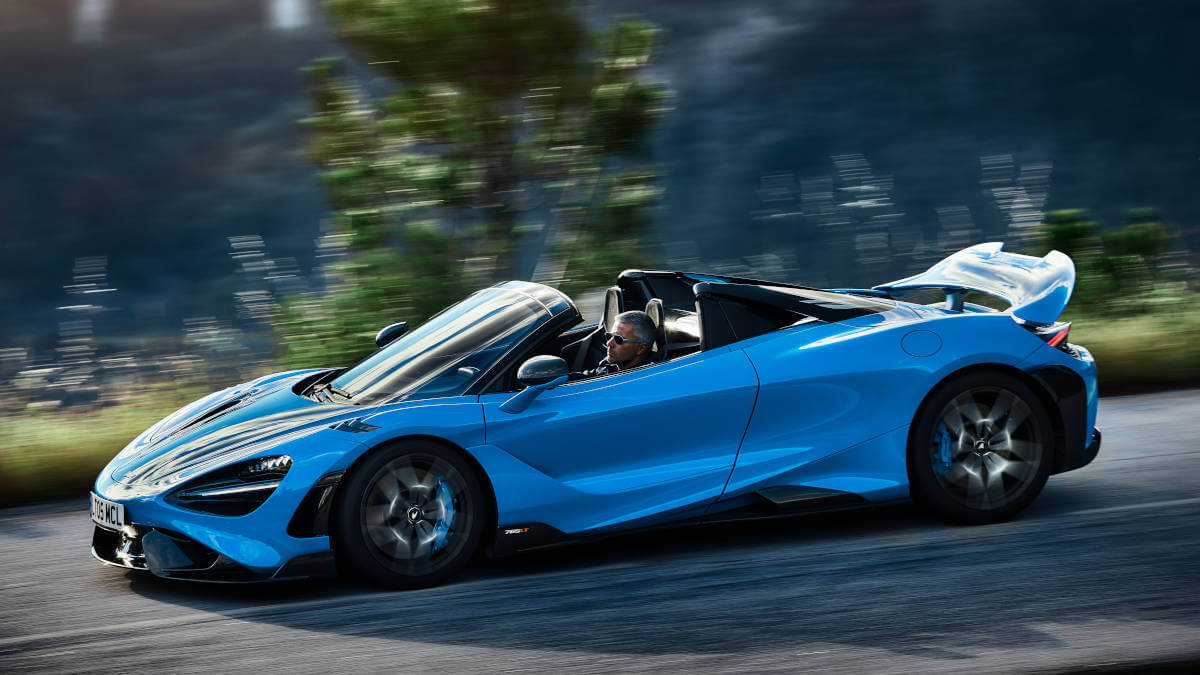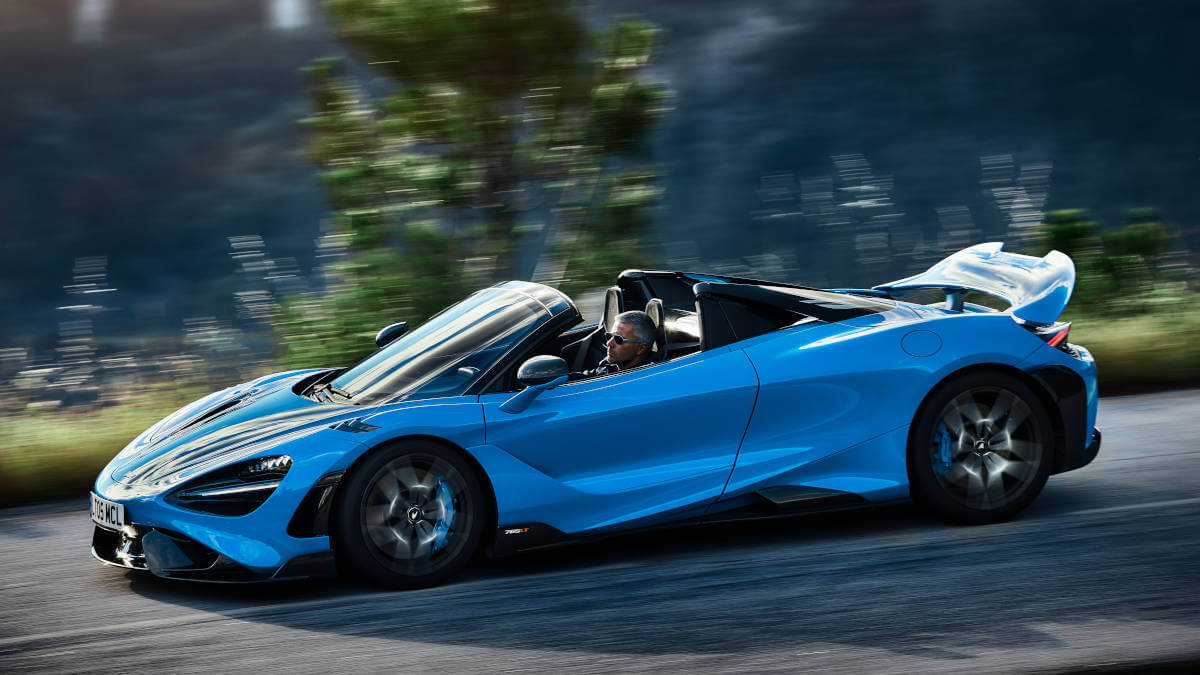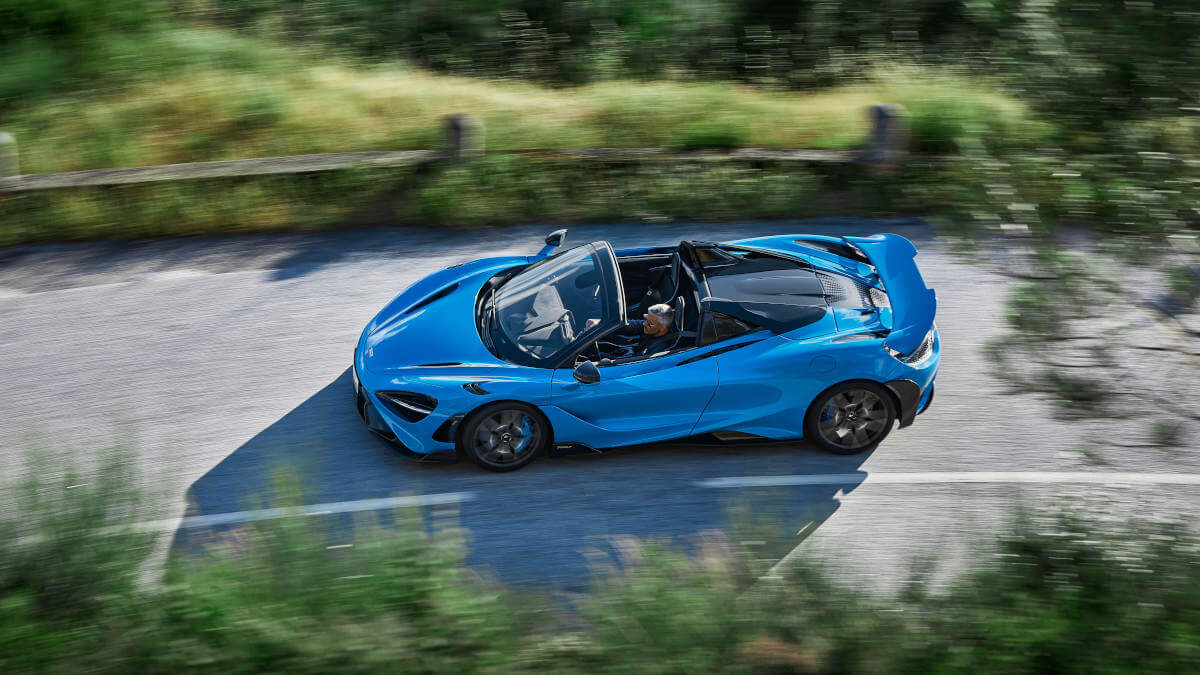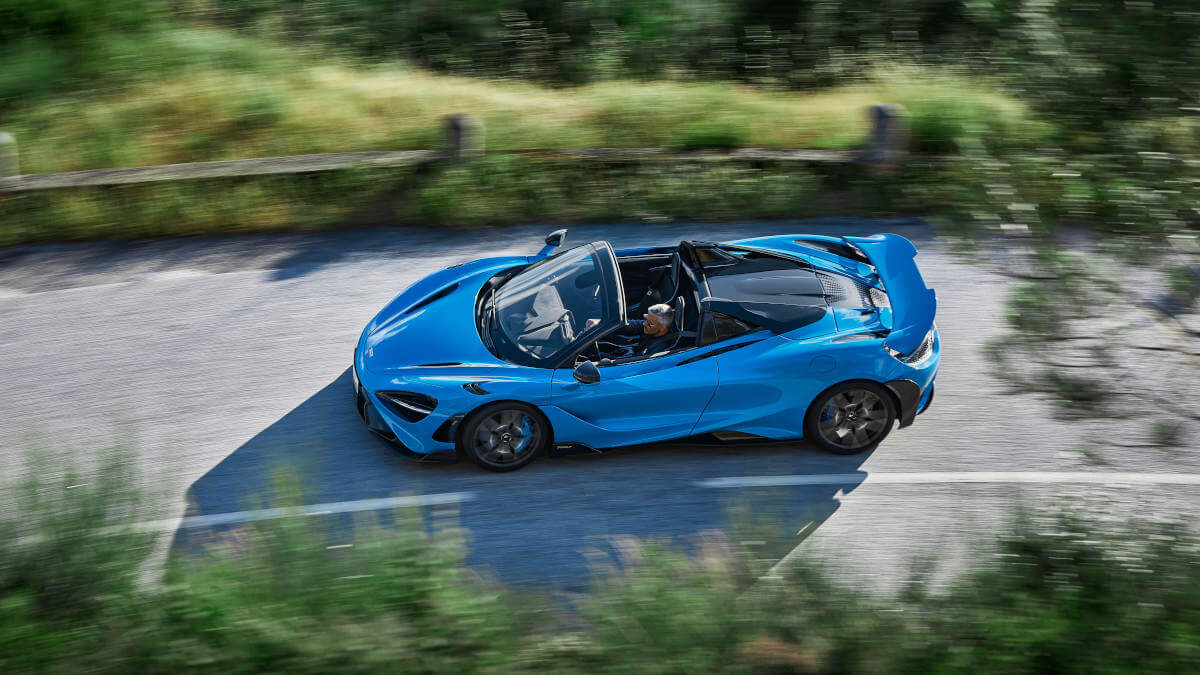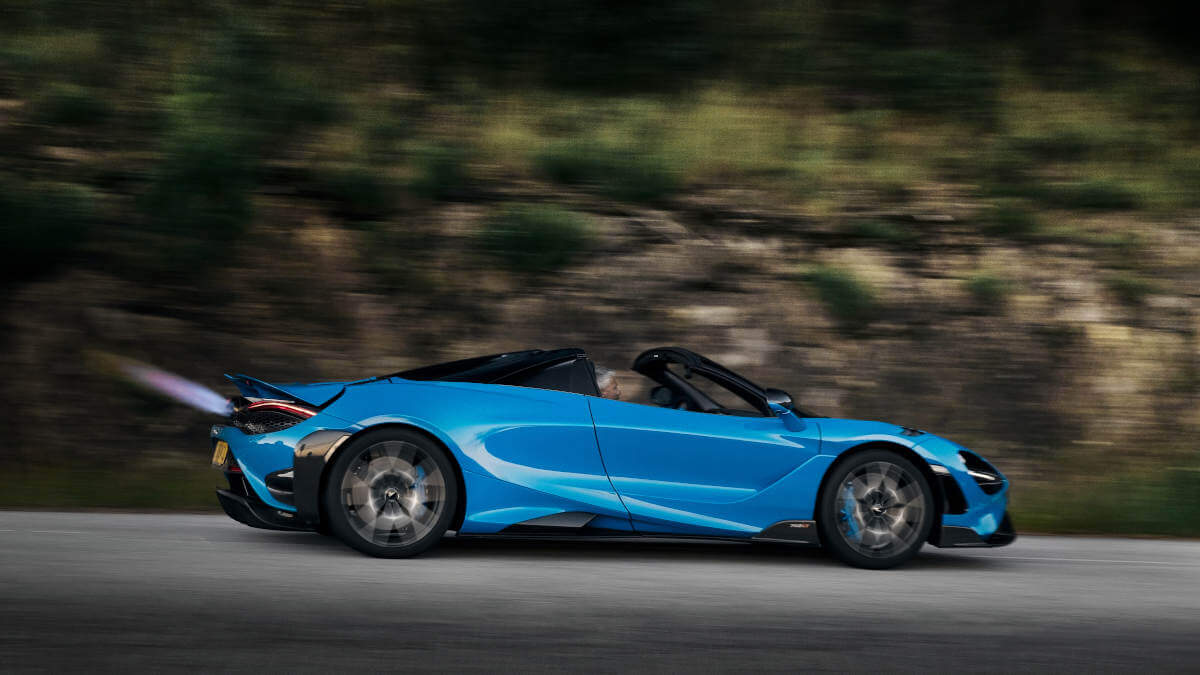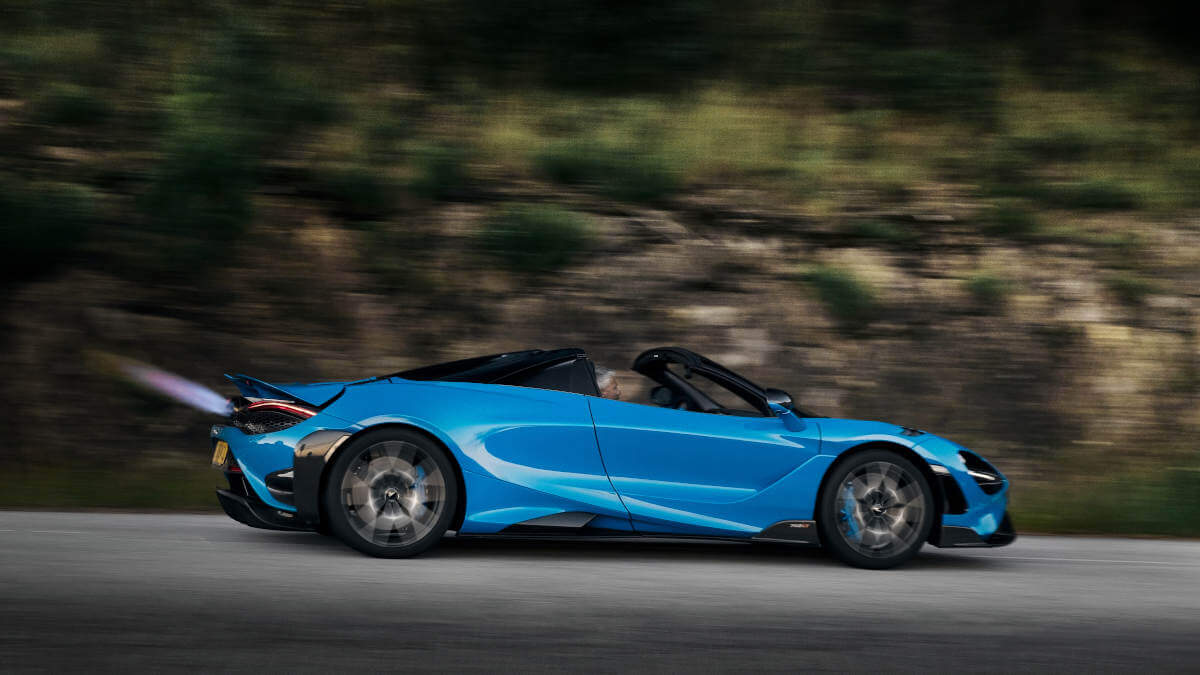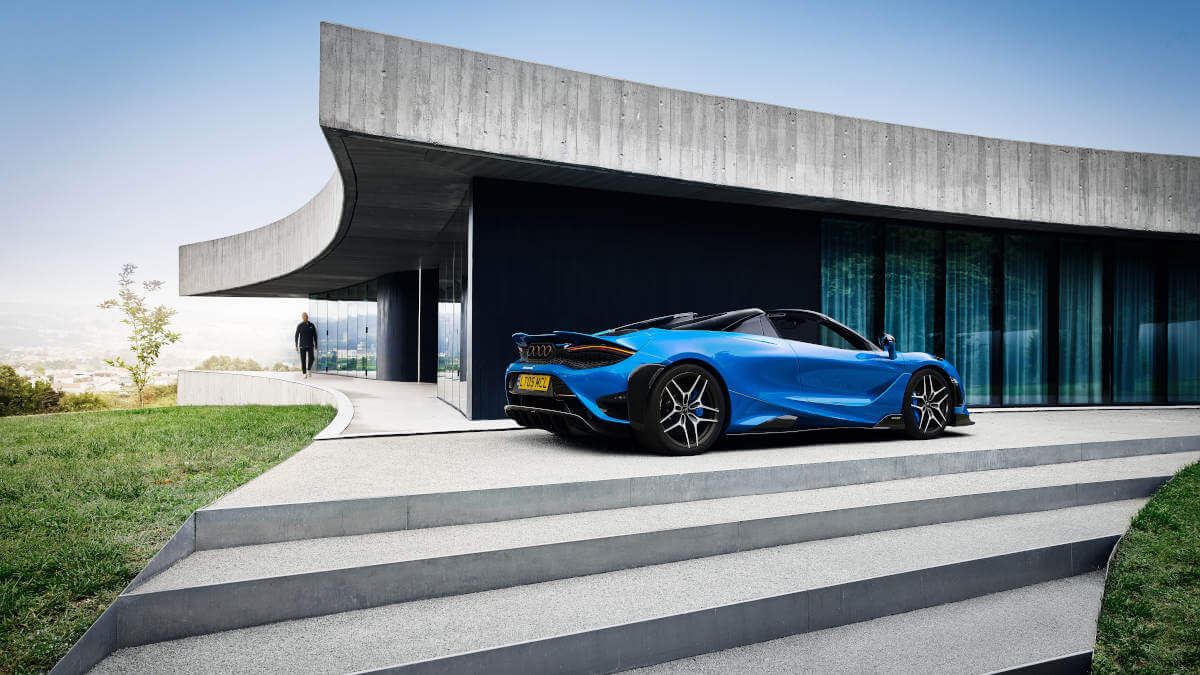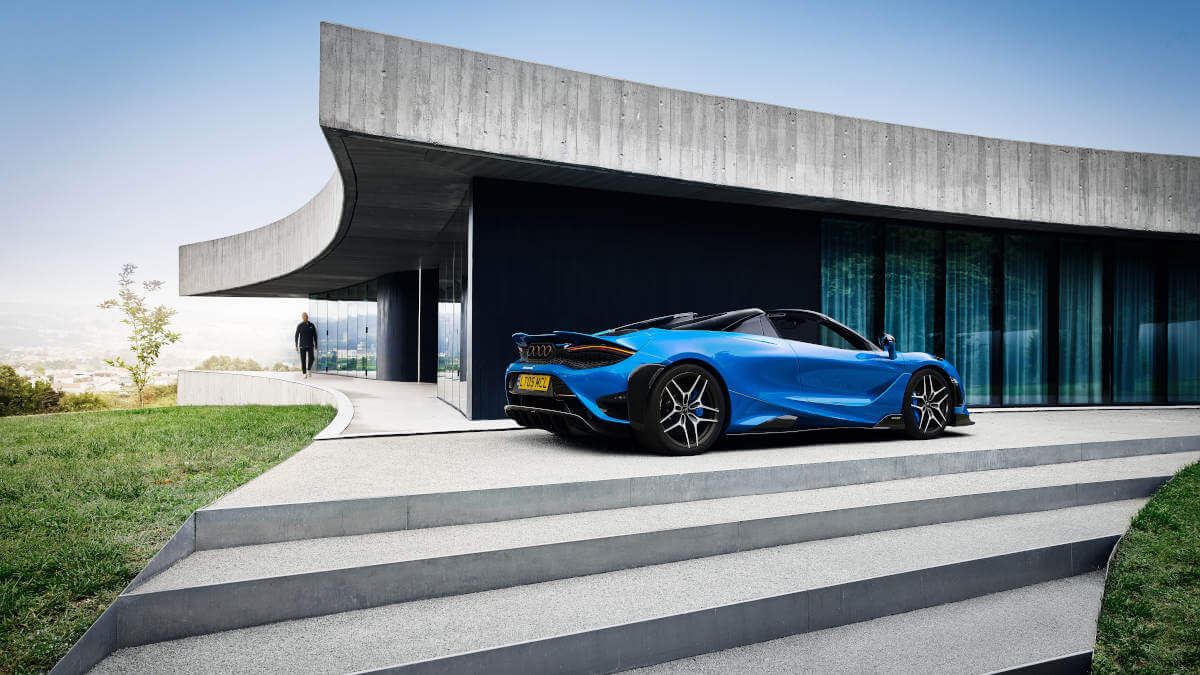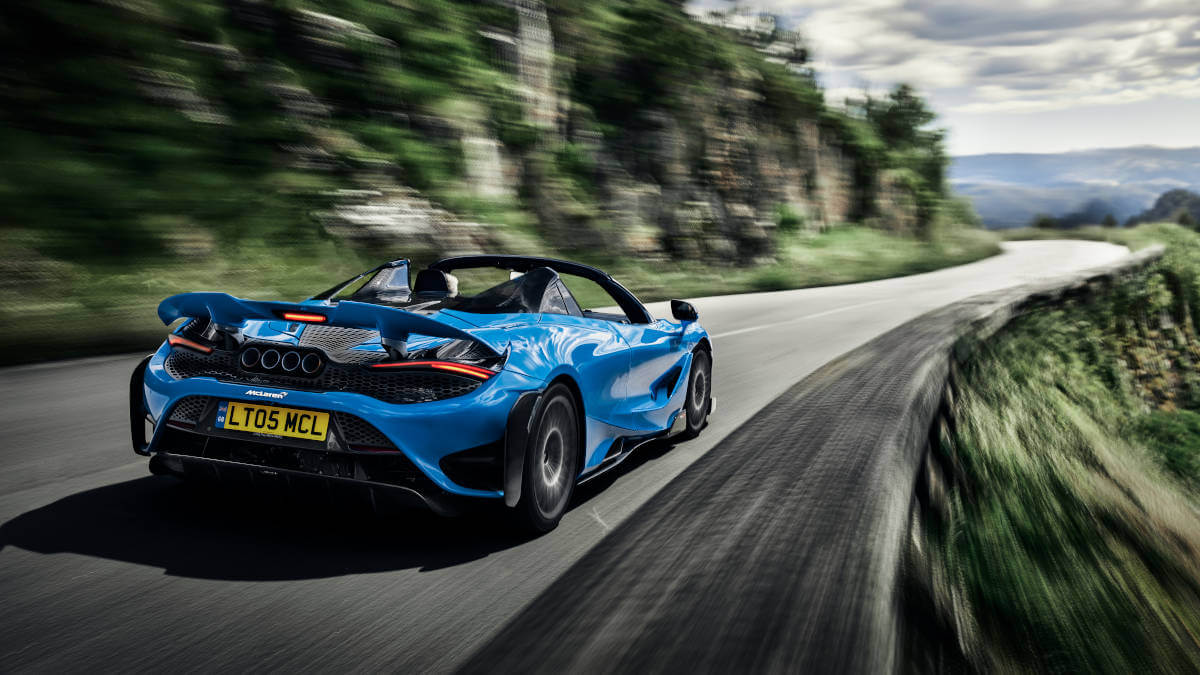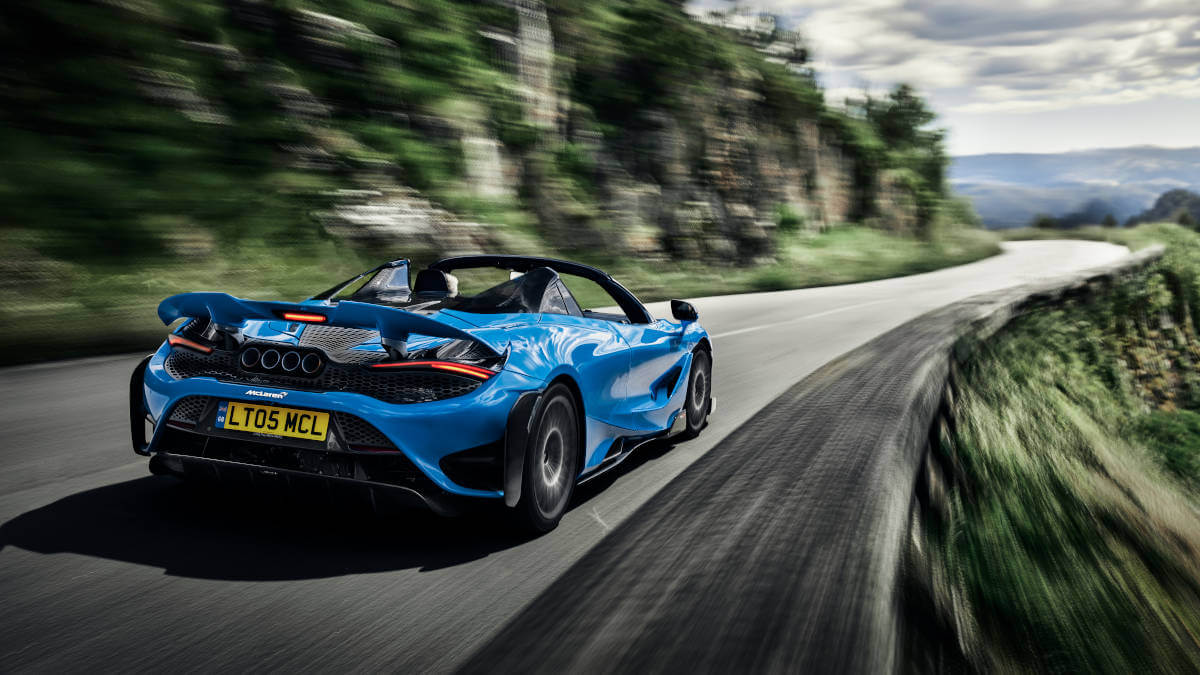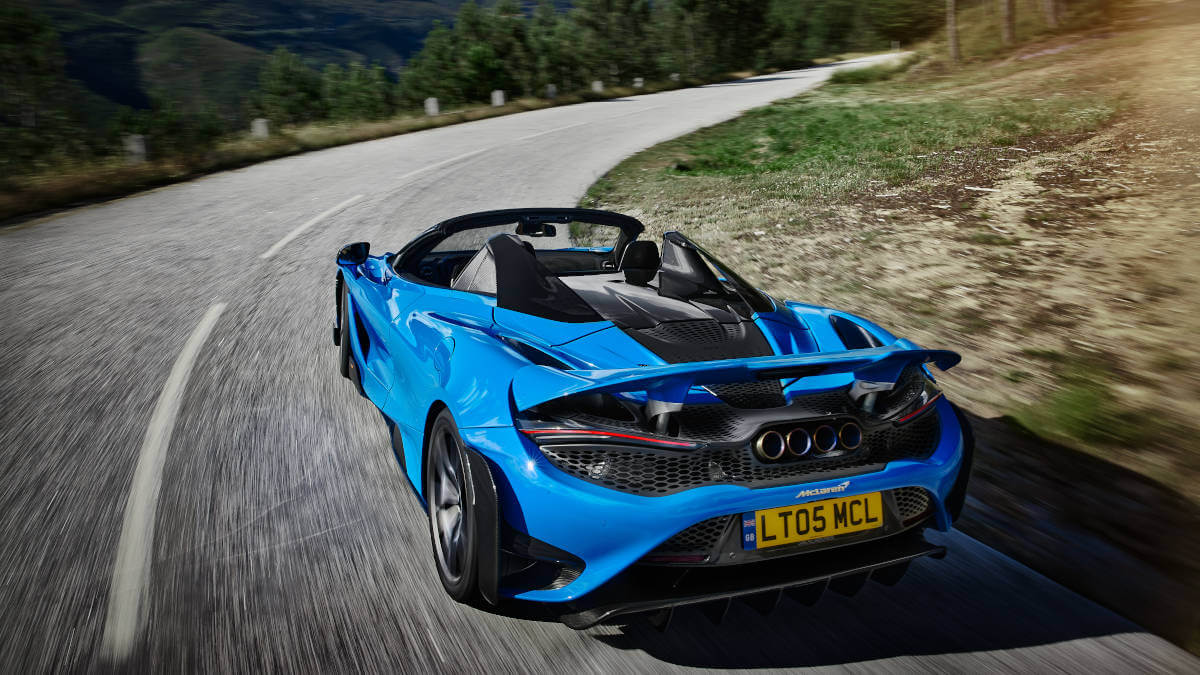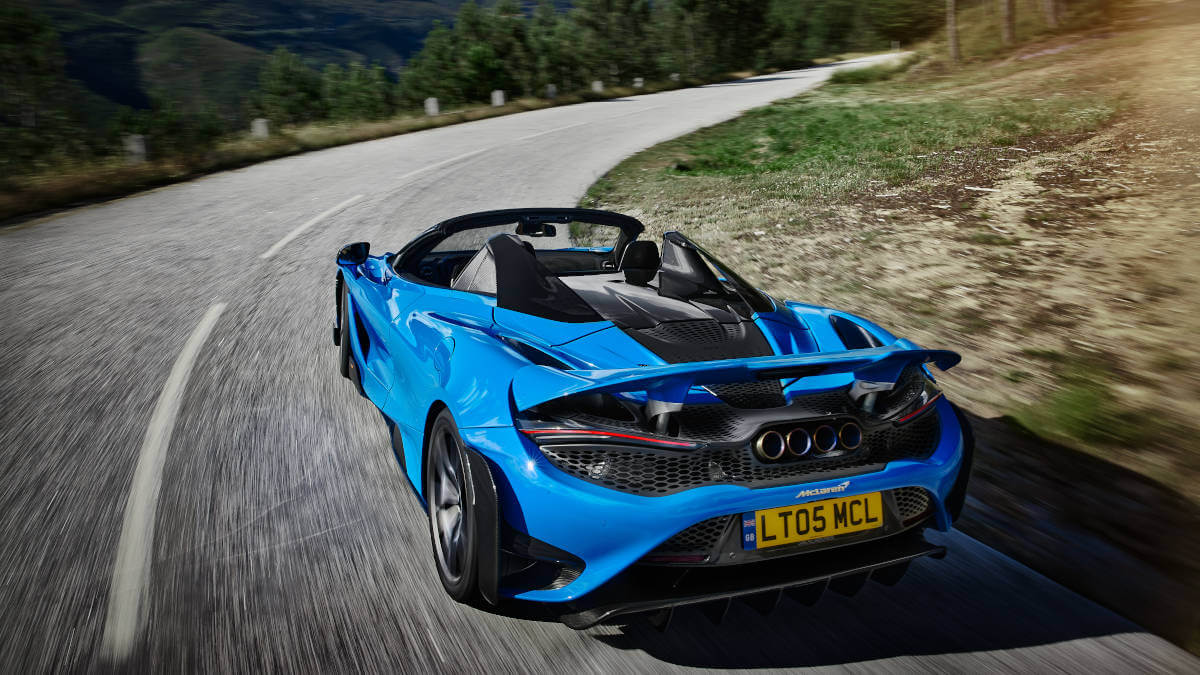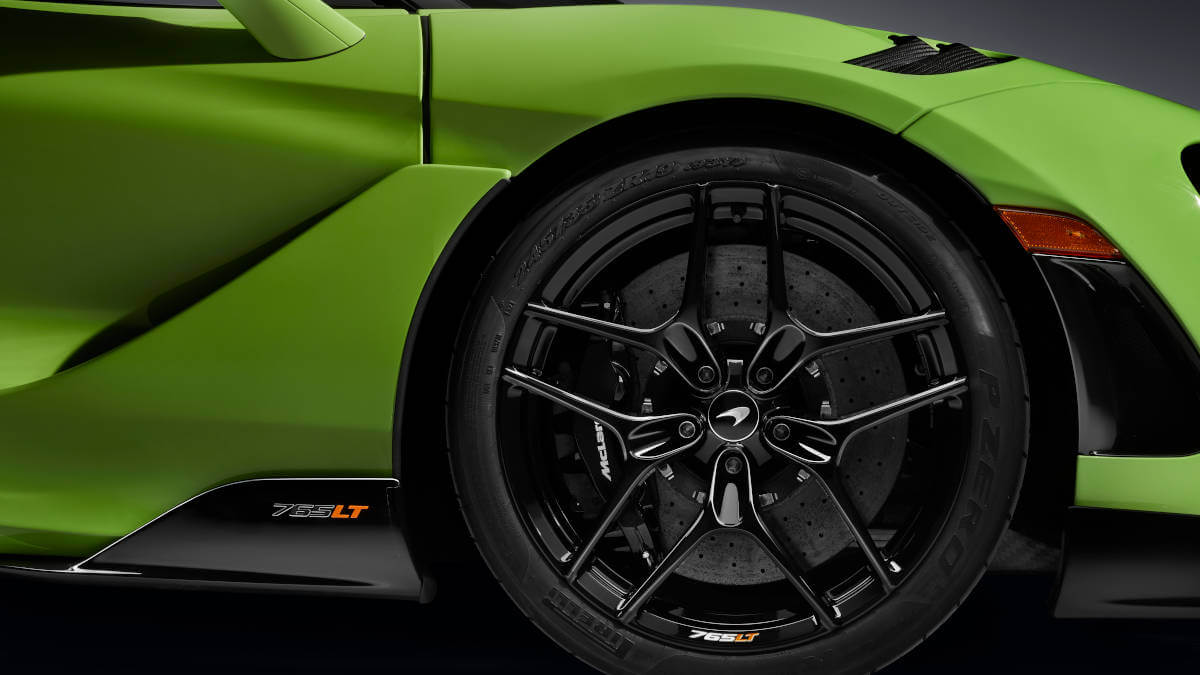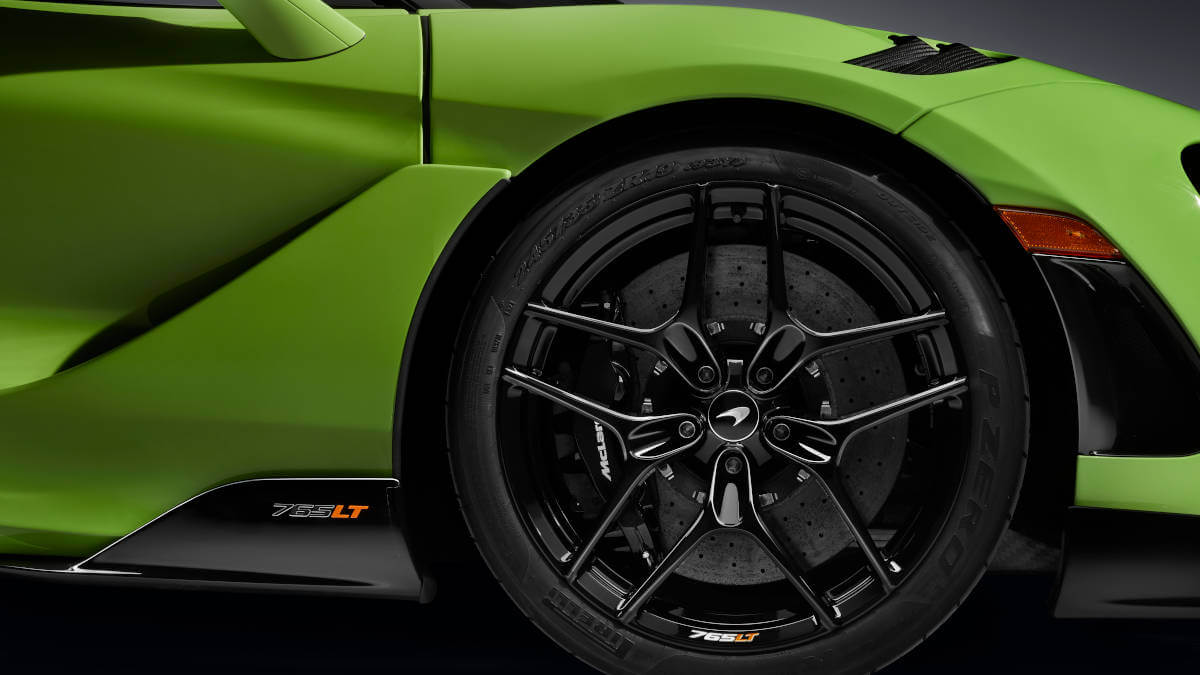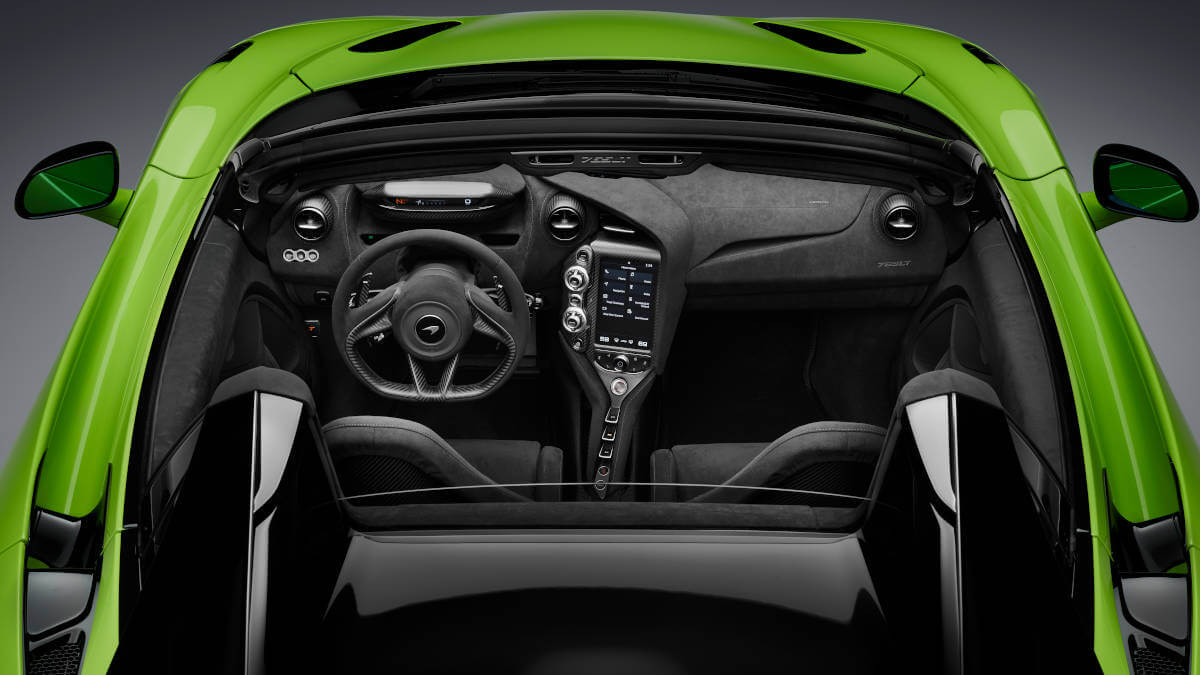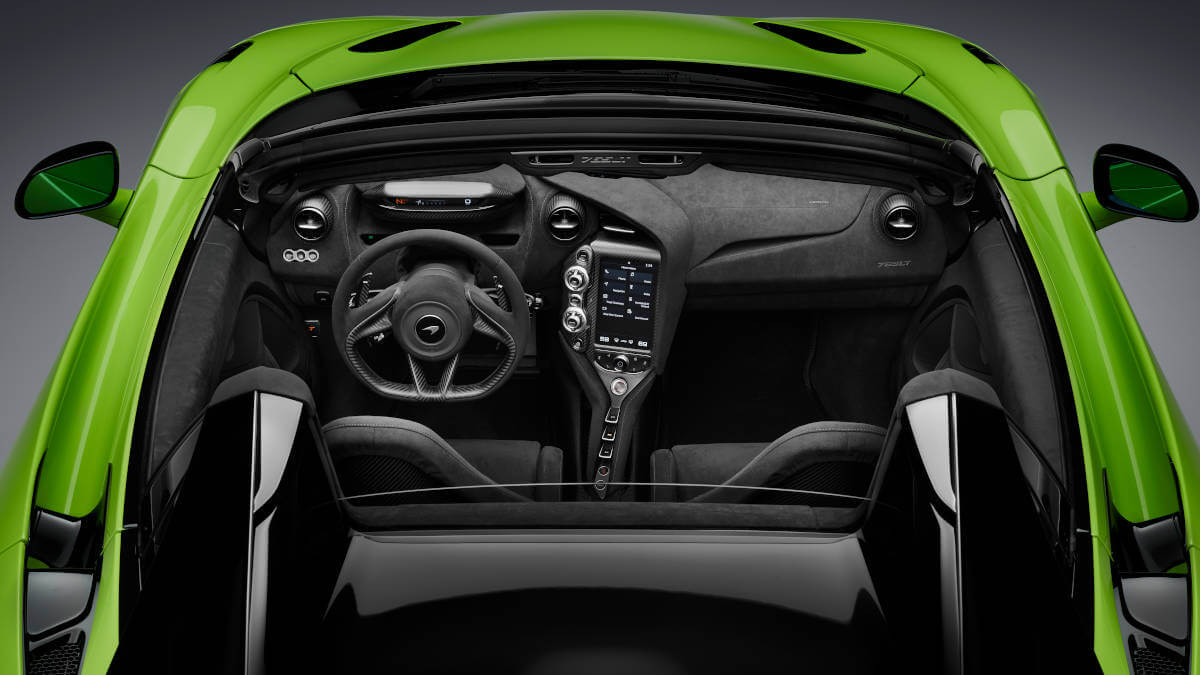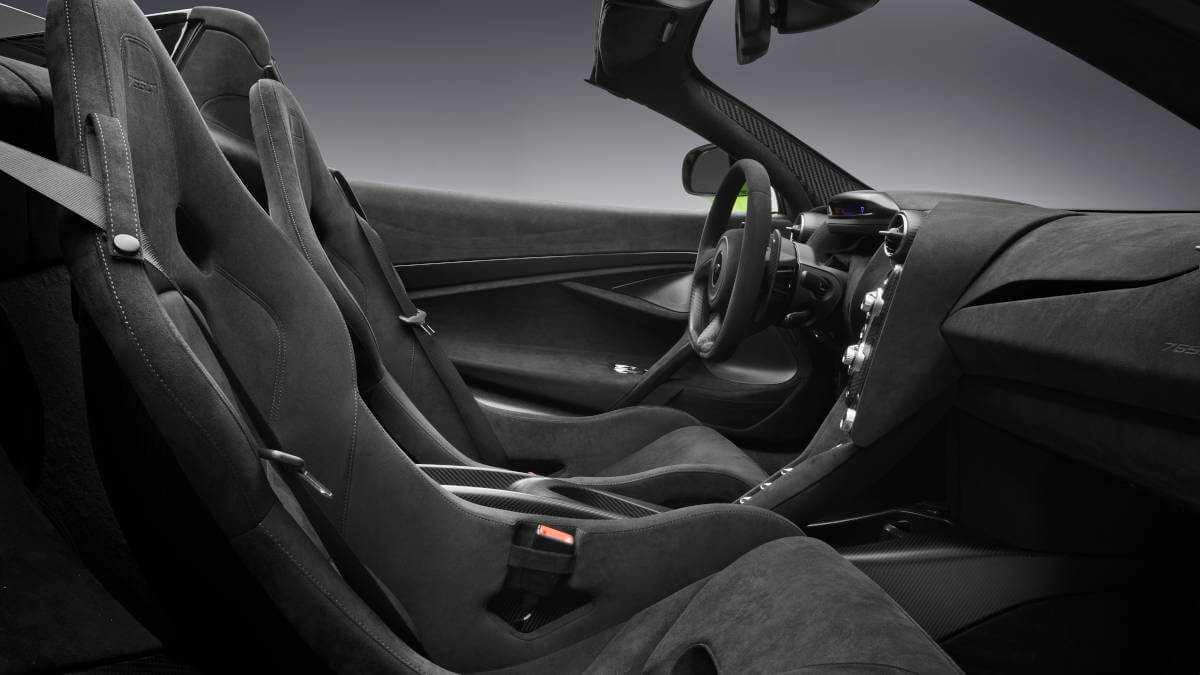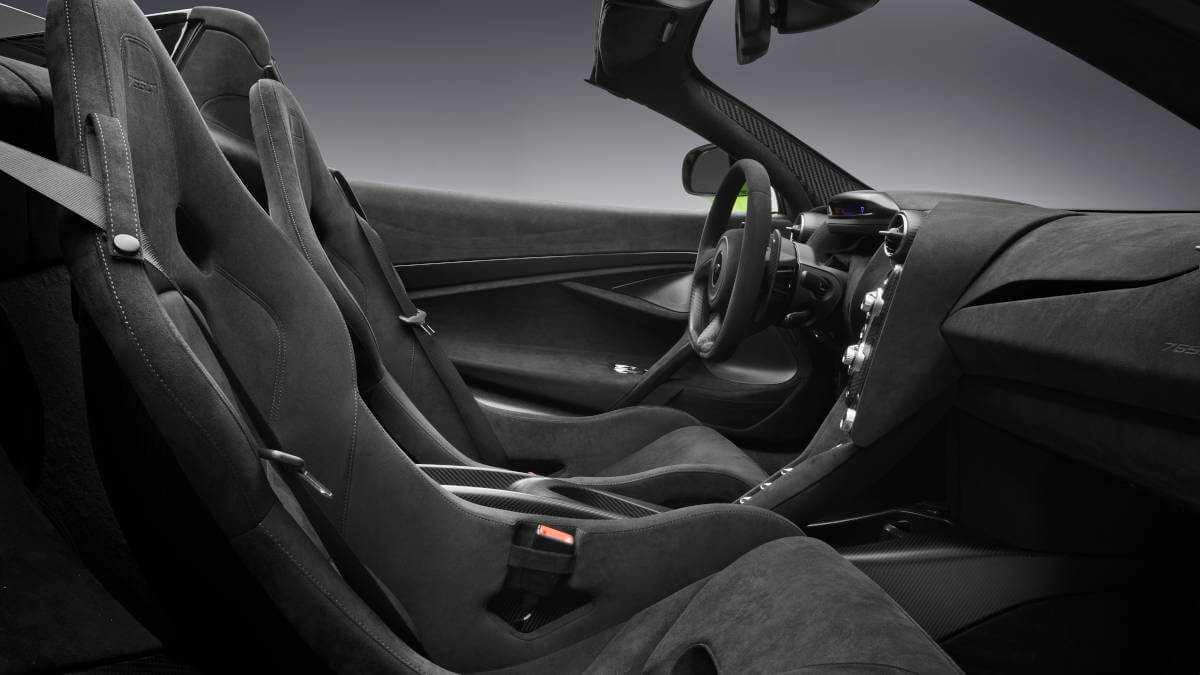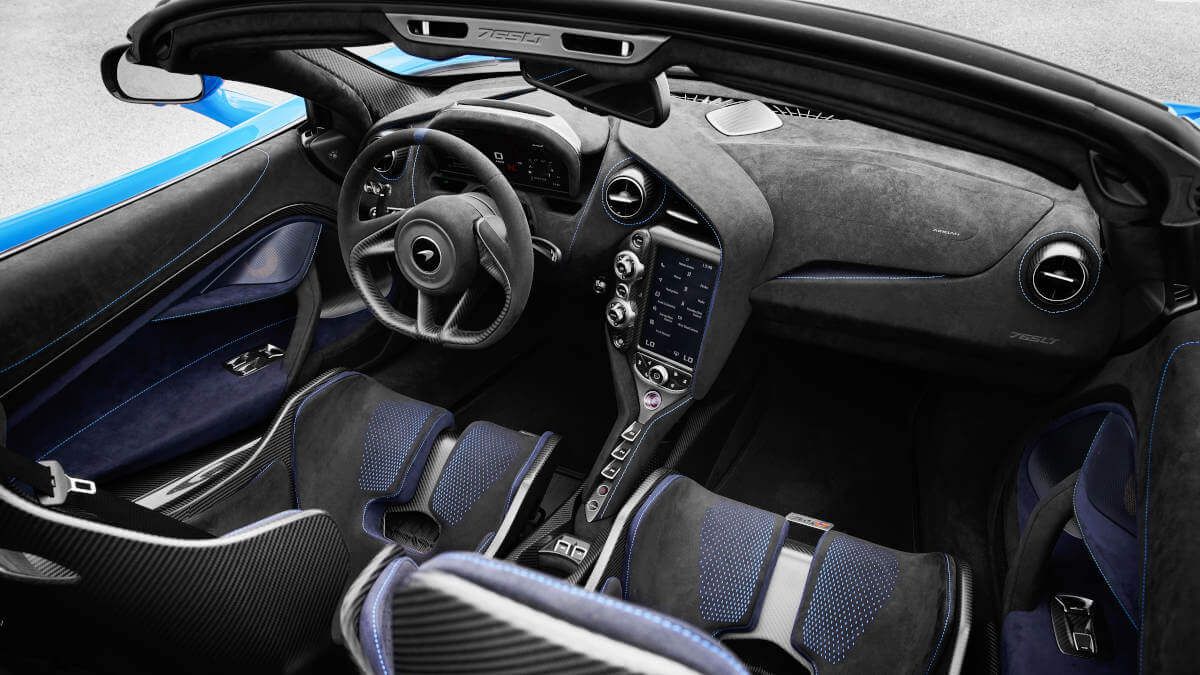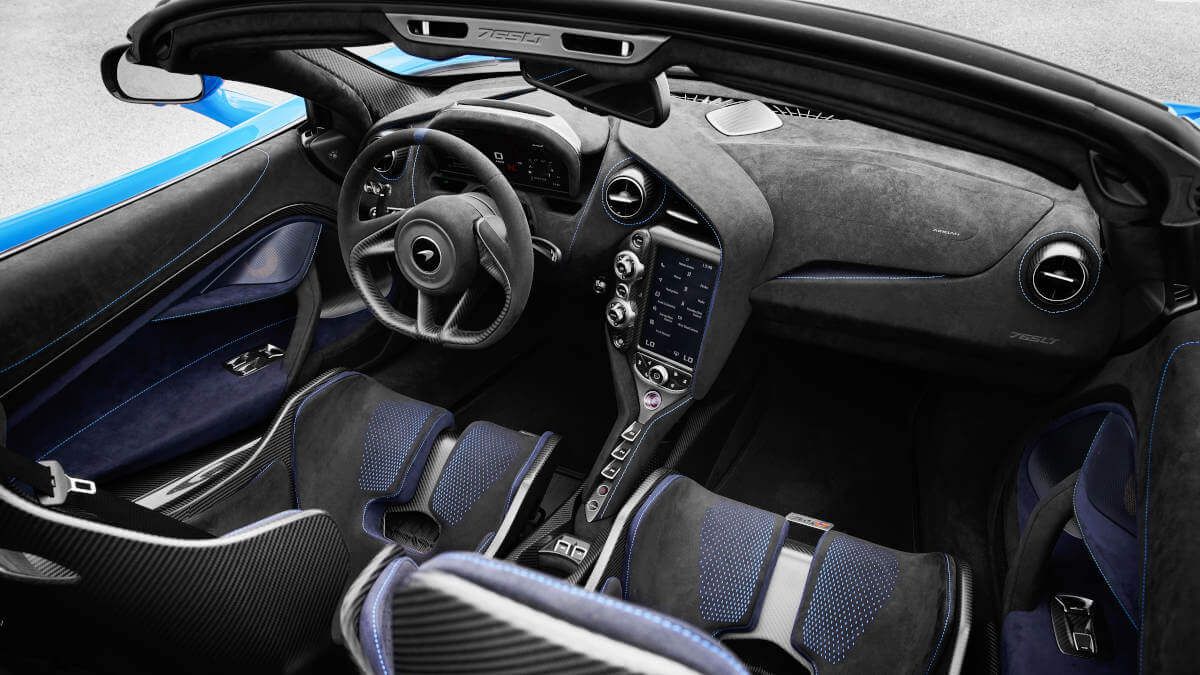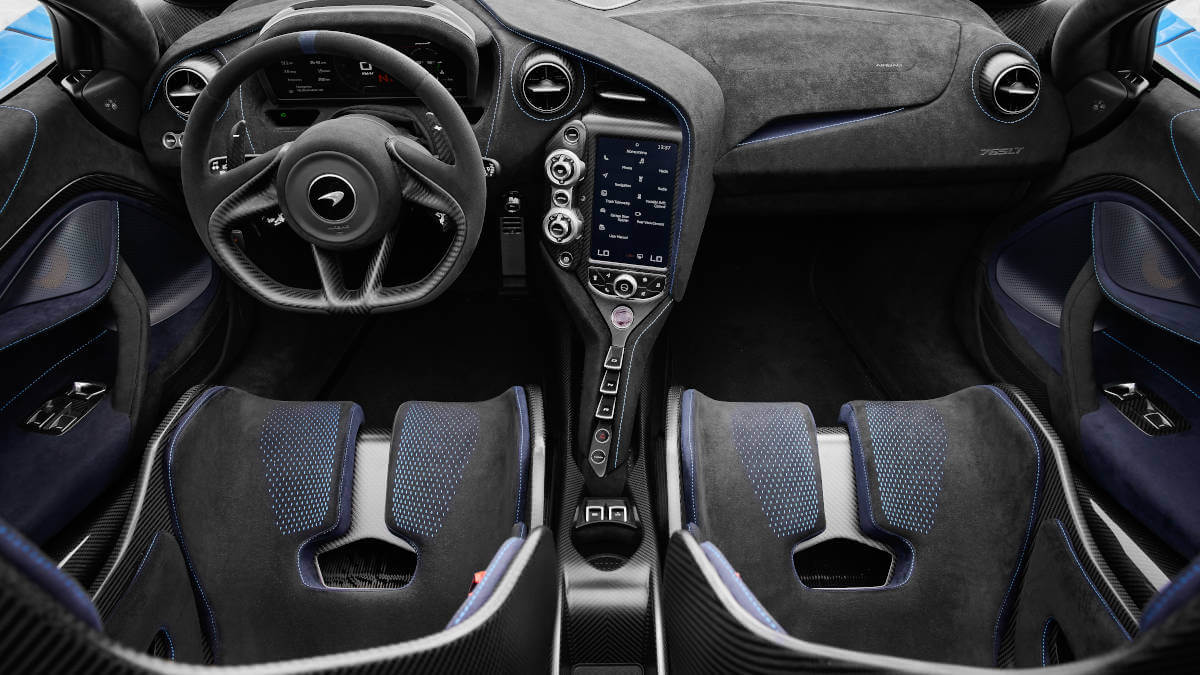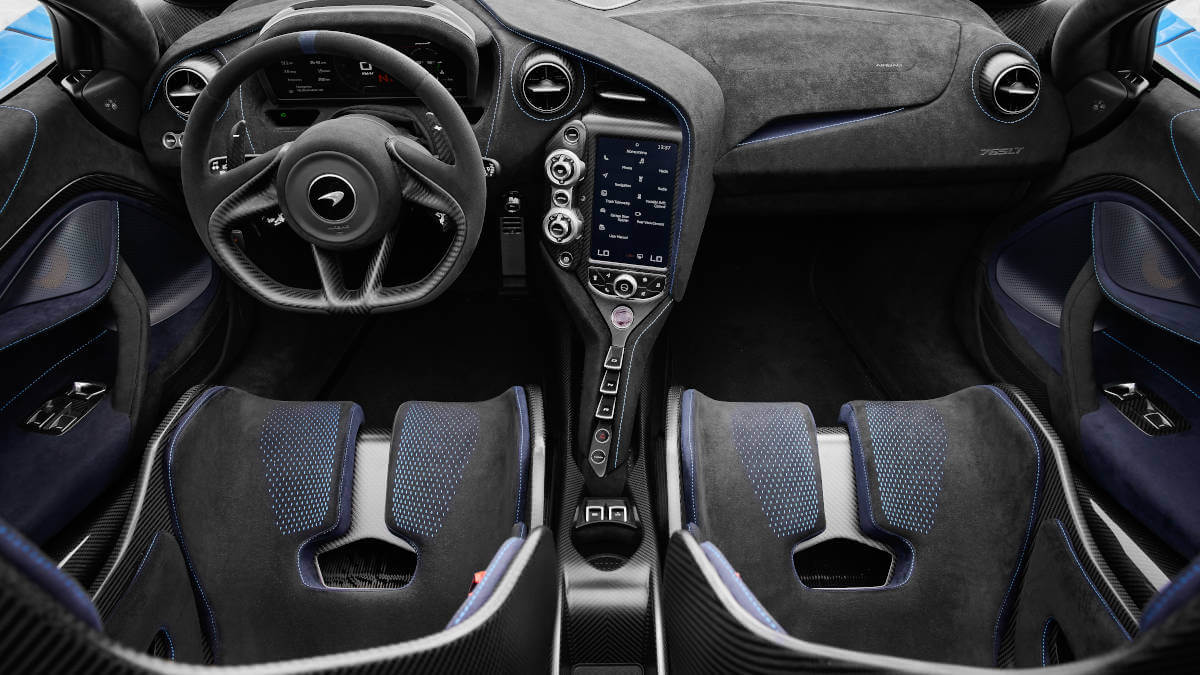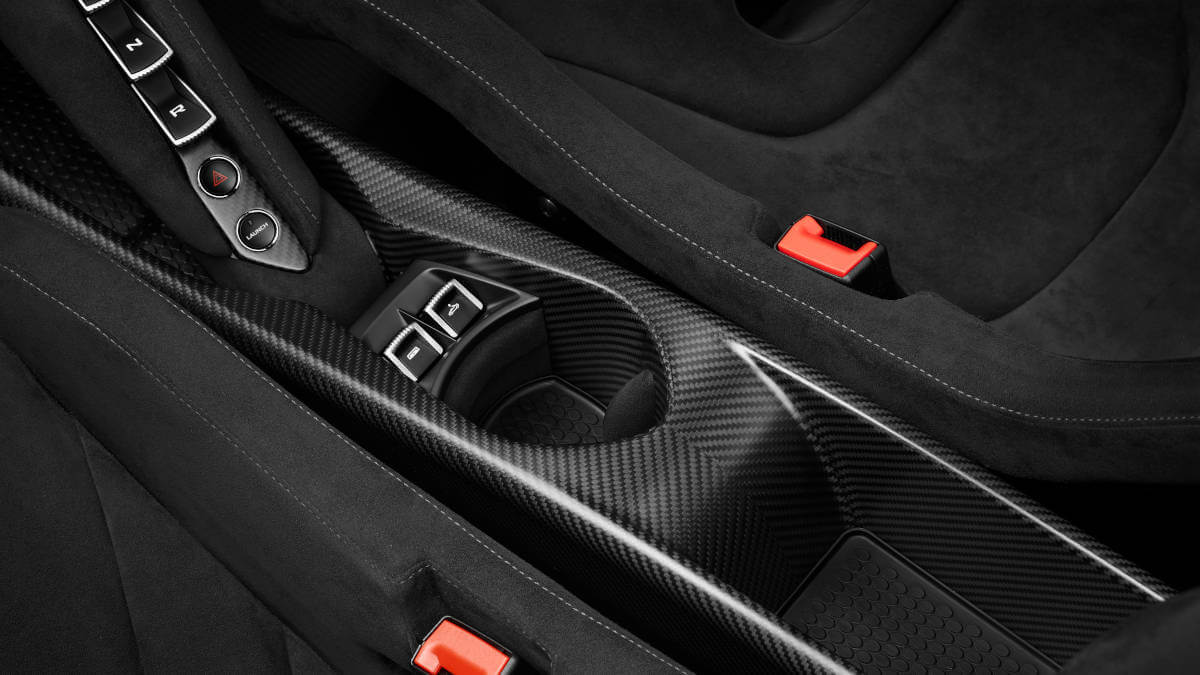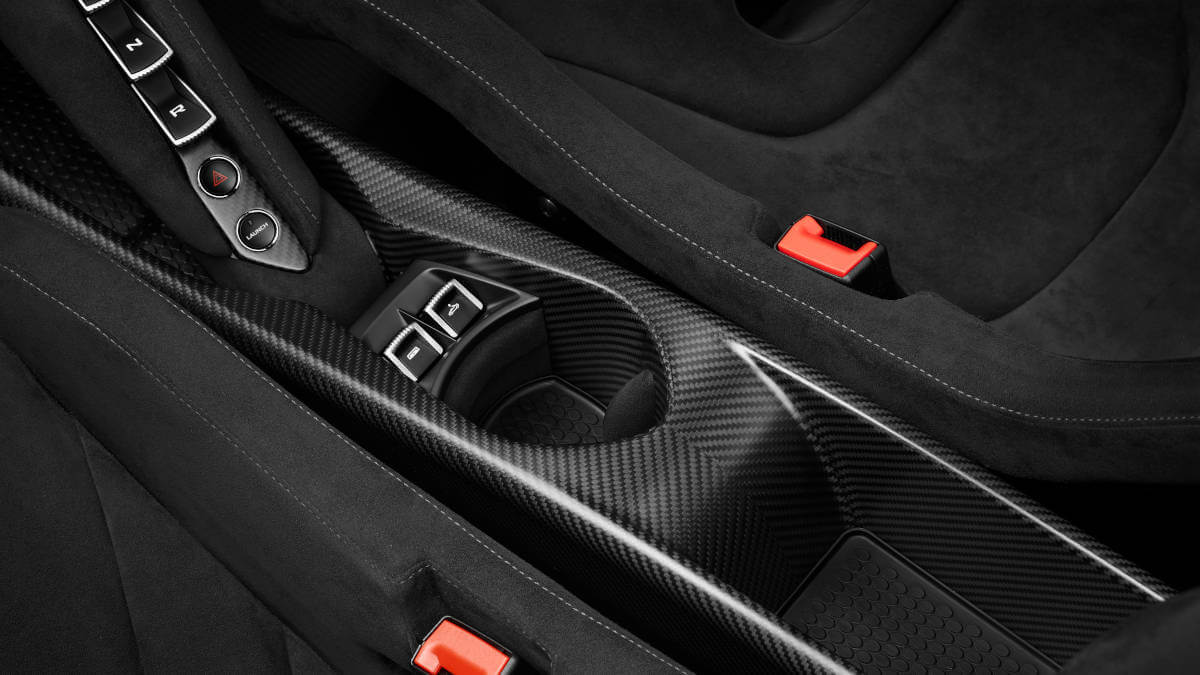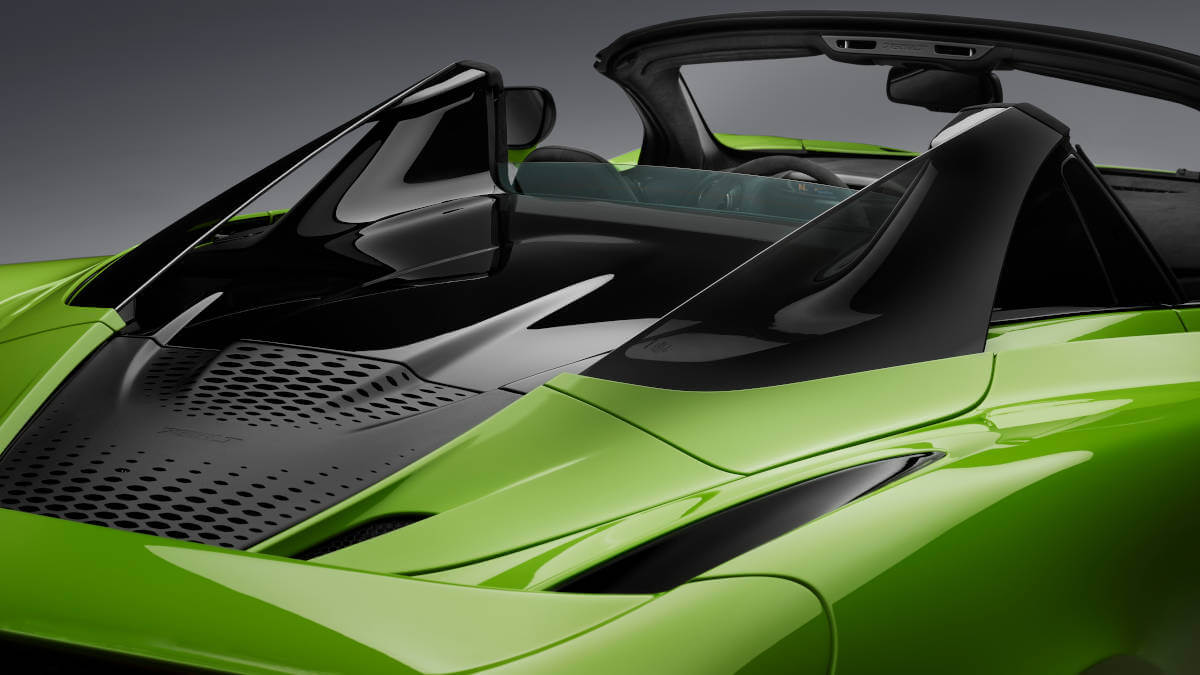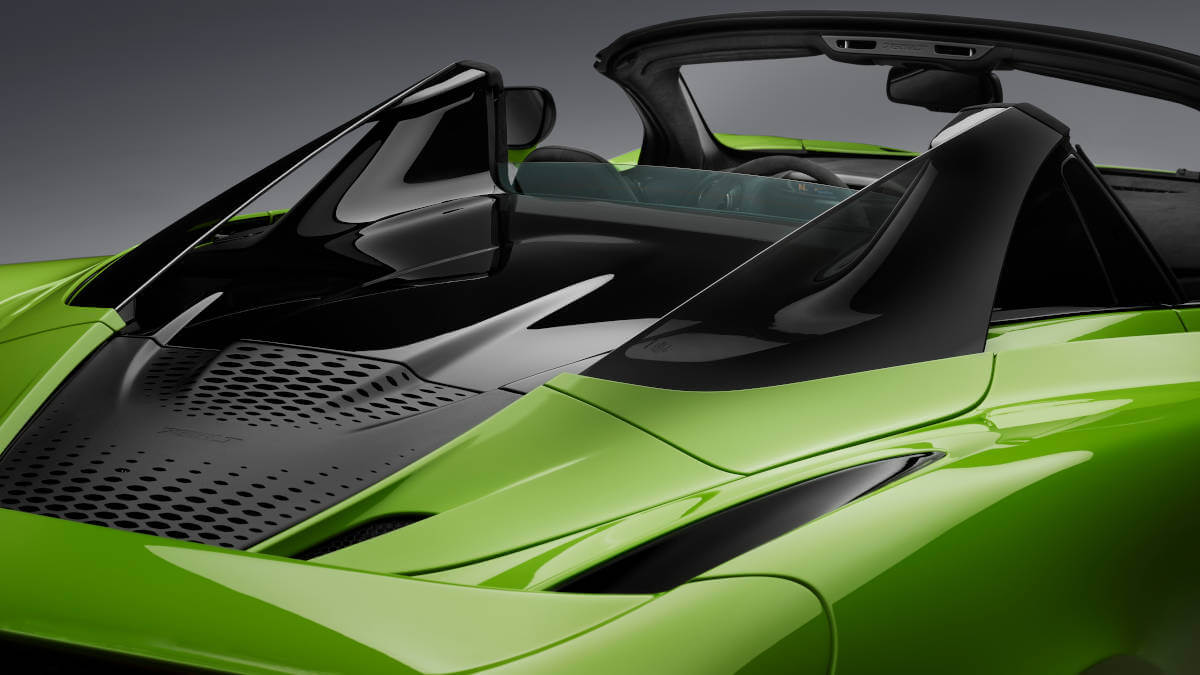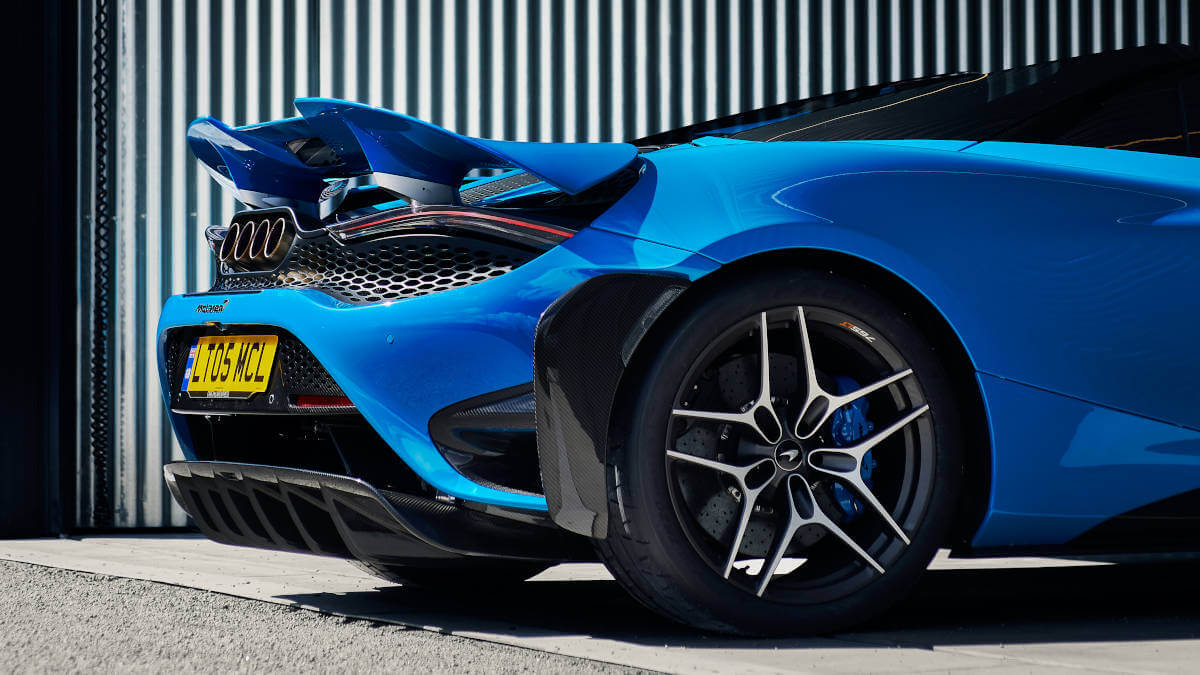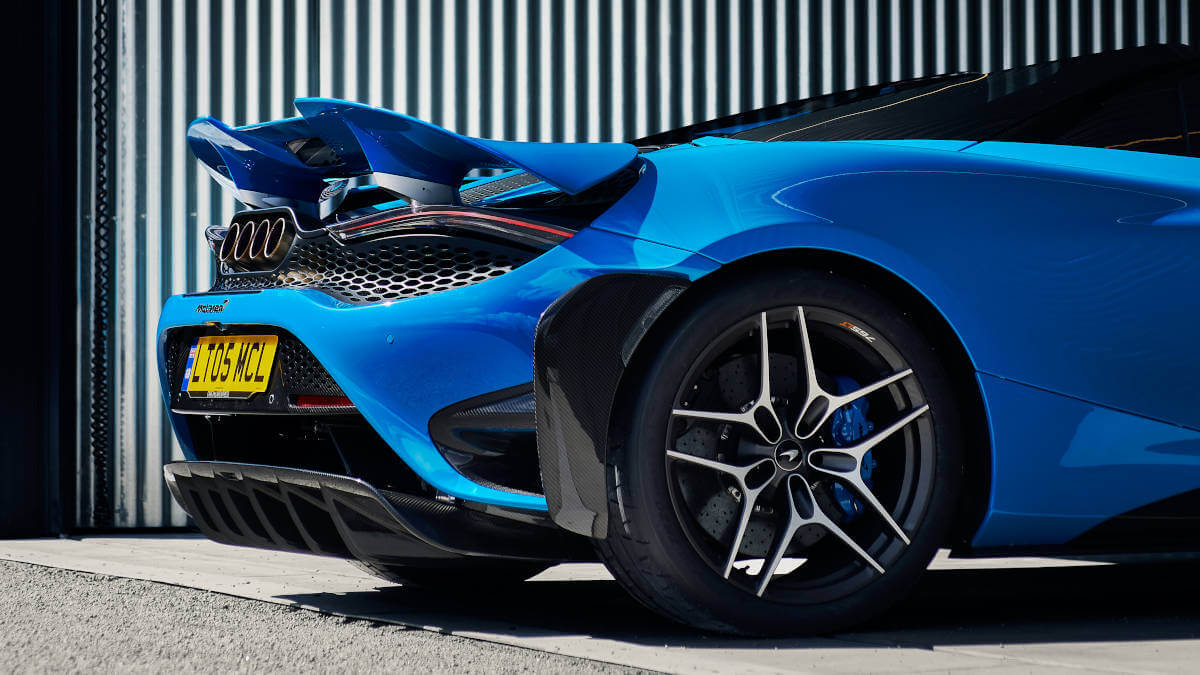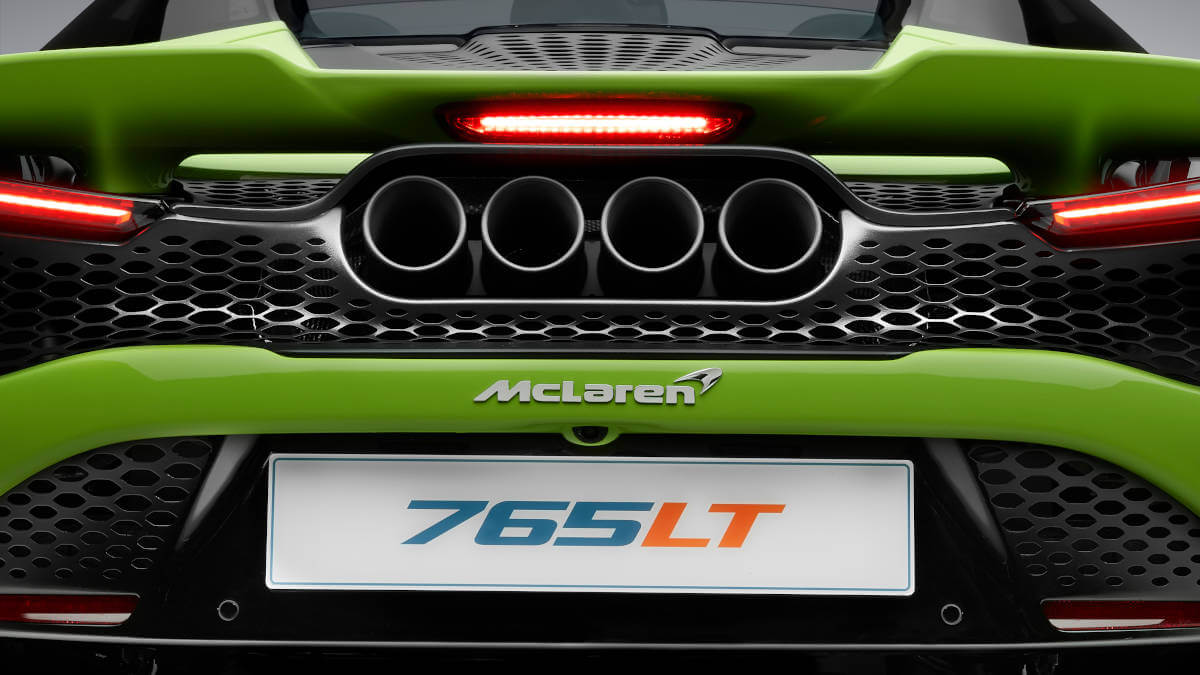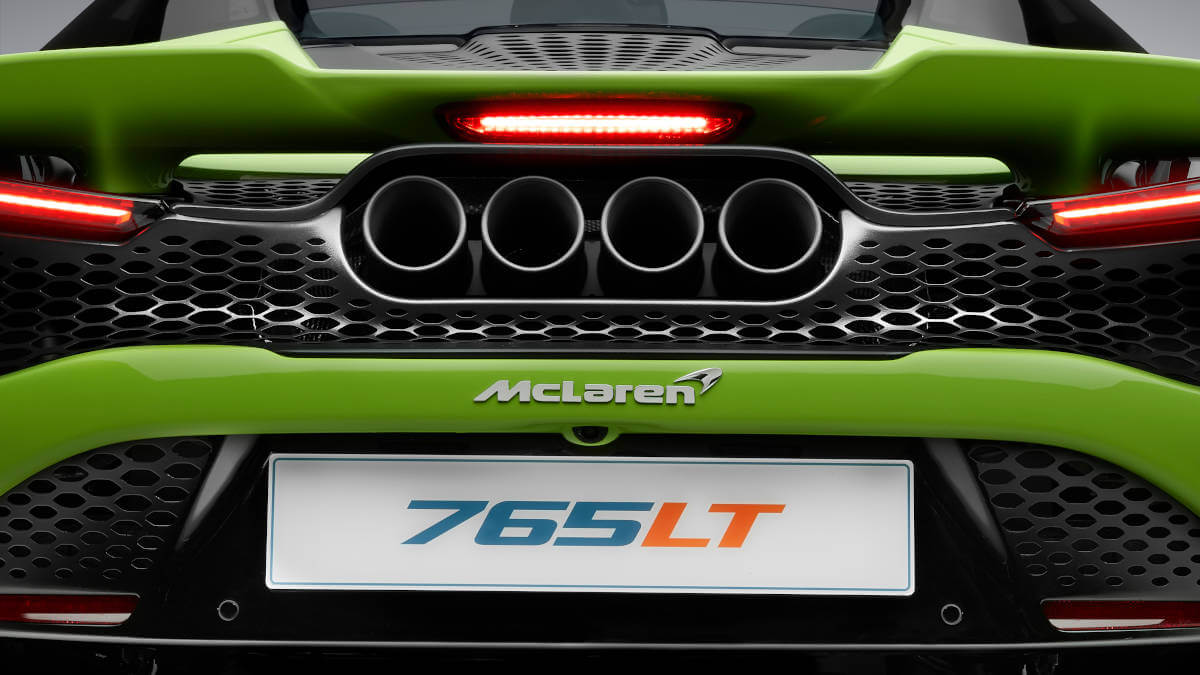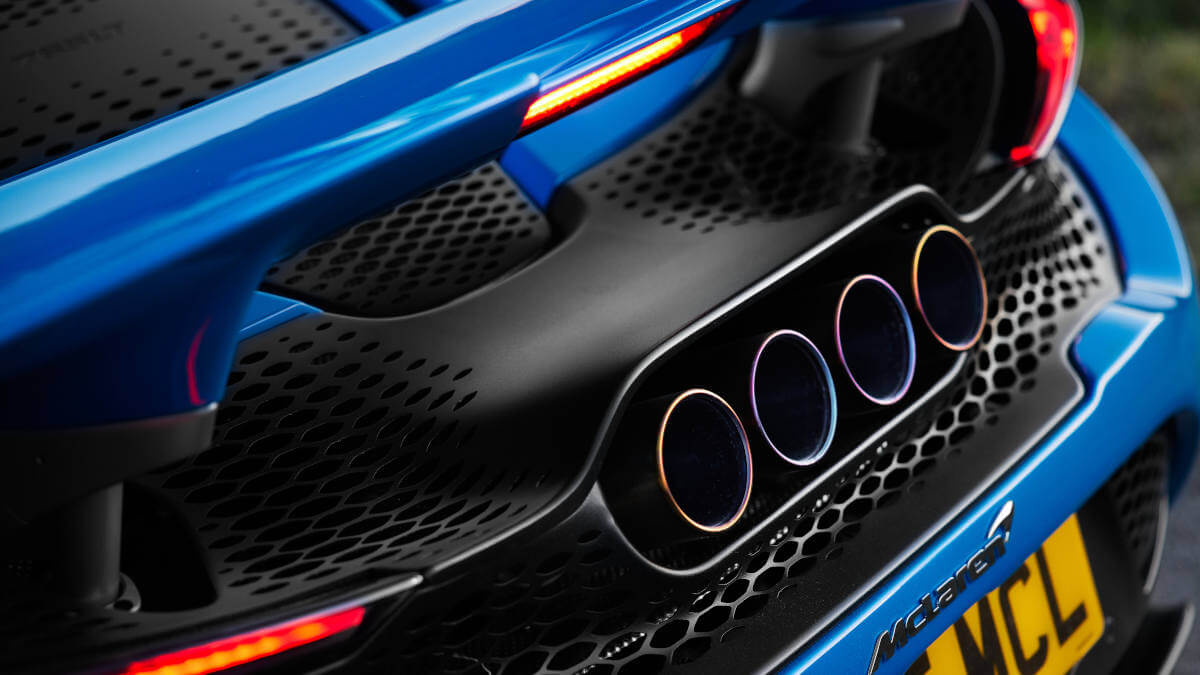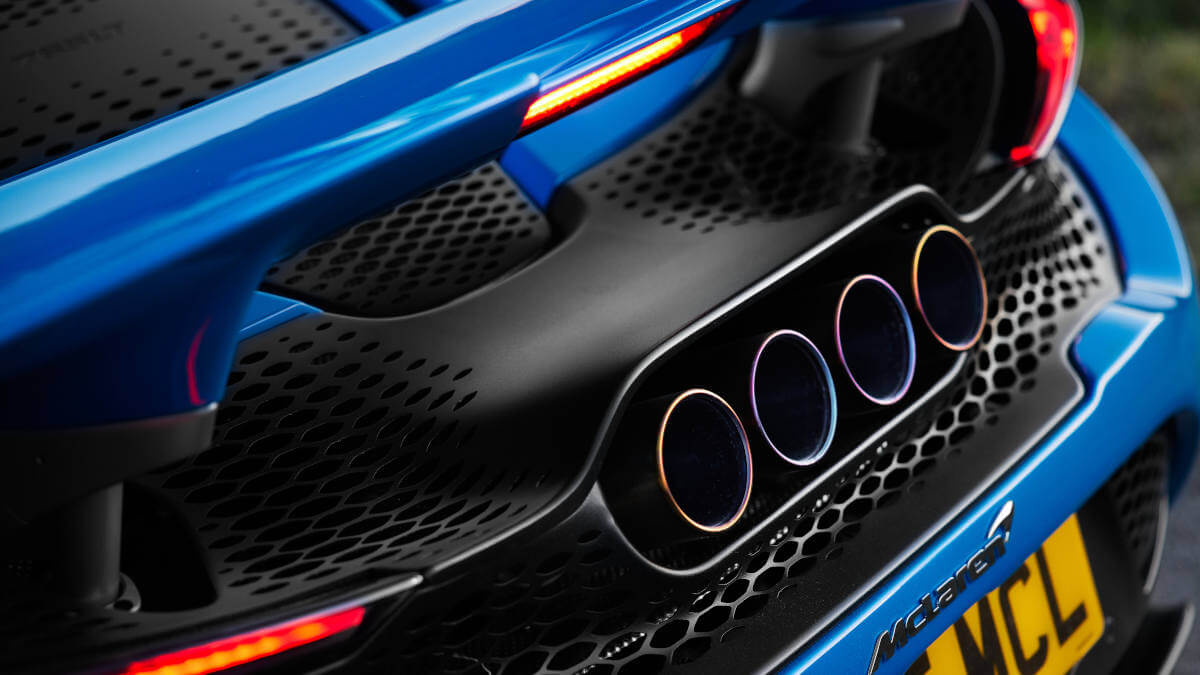 Sporty lightweight design
The aerodynamic package, which includes new front and rear bumpers, modified side skirts, larger front splitter and rear diffuser, and long-tail rear spoiler, generates 25 percent more downforce on the 765LT Spider than on the 720S Spider. Depending on the roof position, the rear spoiler is positioned differently in the airstream. It also serves as an air brake during hard braking maneuvers. Ten-spoke ultra-lightweight alloy wheels with Pirelli P Zero Trofeo R tires are standard equipment. The MSO Clubsport package and the MSO LT Black package are available as options. The cockpit features the racing seats from the Senna with a choice of leather or Alcantara upholstery and visible carbon elements. Air conditioning and sound system can be ordered at no extra cost. In Germany, the base price is € 369,000 (incl. VAT), in Switzerland CHF 400,200 and £ 310,500 in the UK.

Images: McLaren