Automotive
Jaguar E-Type 60 Collection
To mark the 60th production anniversary of the E-Type, Jaguar Classic is presenting the 60 Collection. Six couples of Coupé and Roadster are created based on restored Series 1 cars. The two exhibition vehicles from the 1961 Geneva Motor Show, where the E-Type made its debut, serve as the source of inspiration. The original intention was to have only a grey-painted Coupé with the license plate 9600HP available for passenger rides. However, the public reacted so euphorically on the very first day that company boss Sir William Lyons sent a clear message to the factory by telephone: "Drop everything and bring the open top E-Type over". These were his unmistakable instructions to chief test driver Norman Dewis. Thereupon he drove the green Roadster with license plate 77RW to Geneva.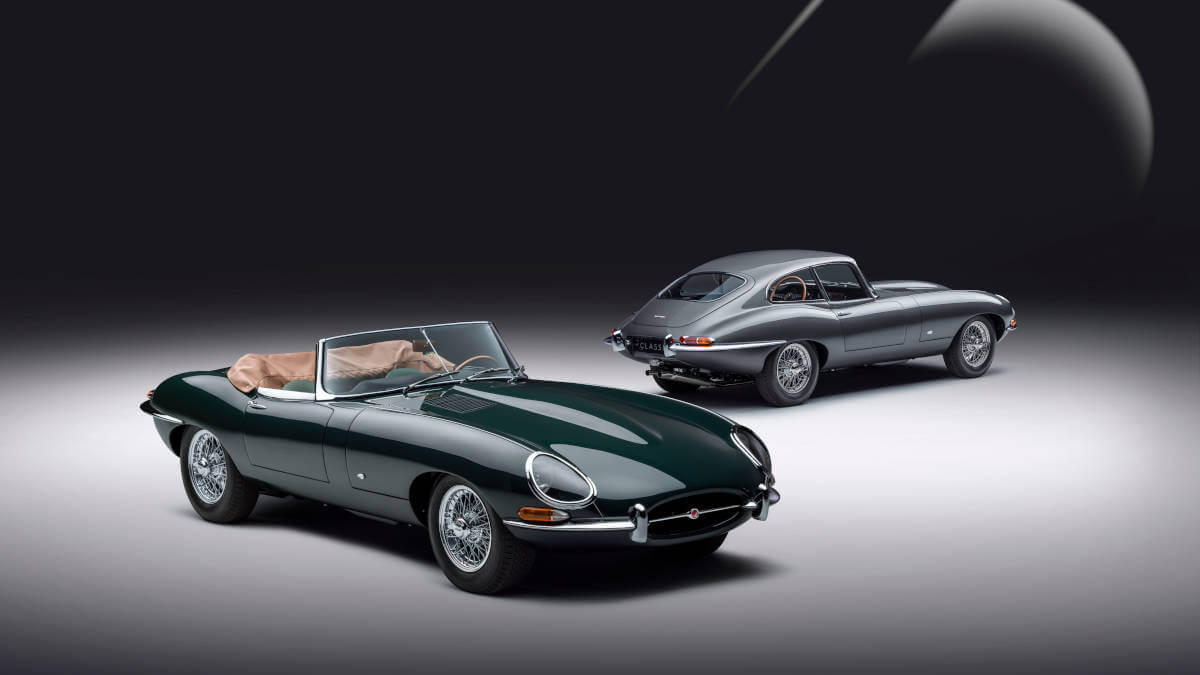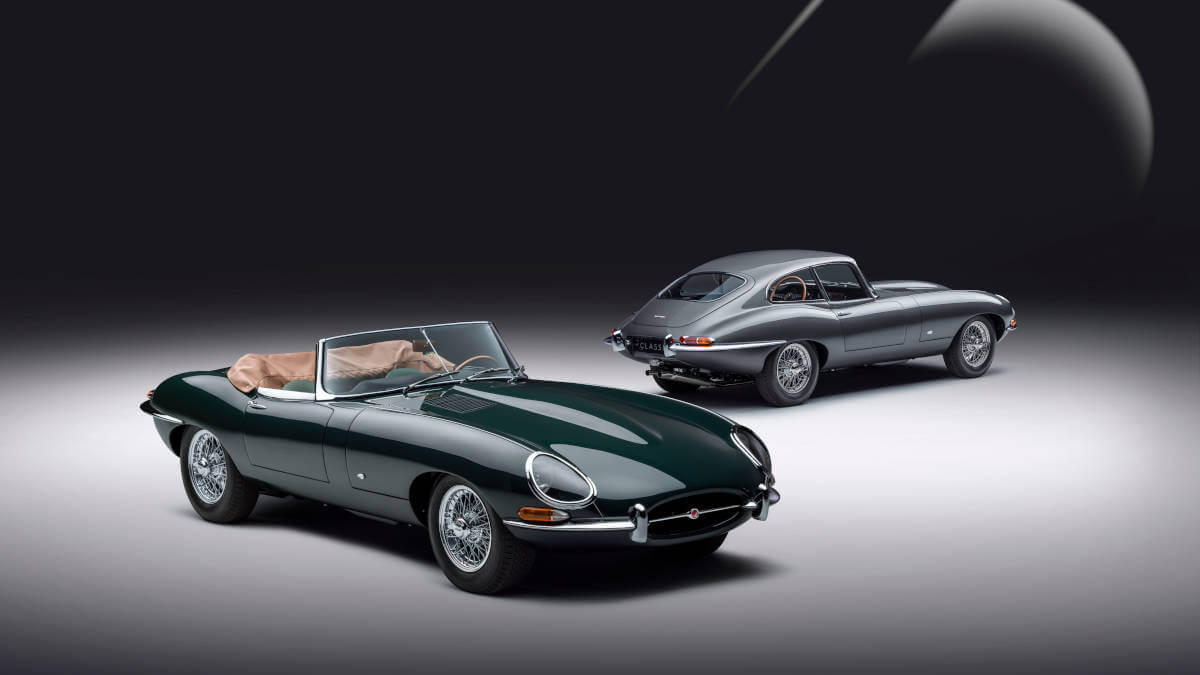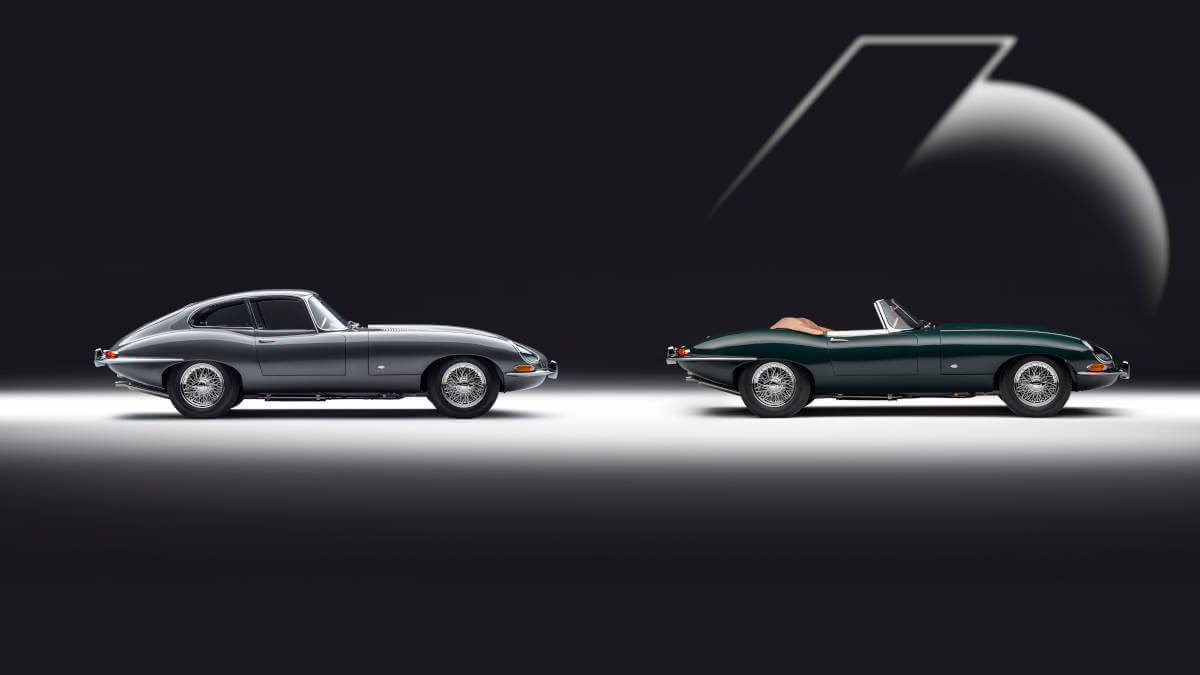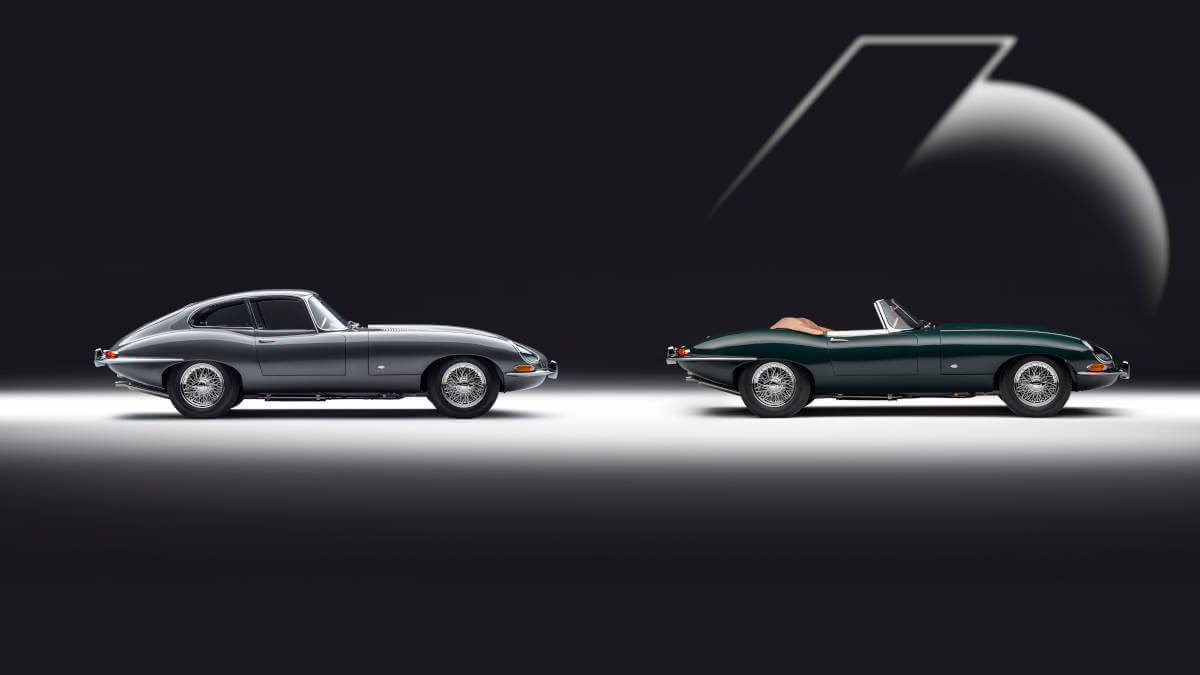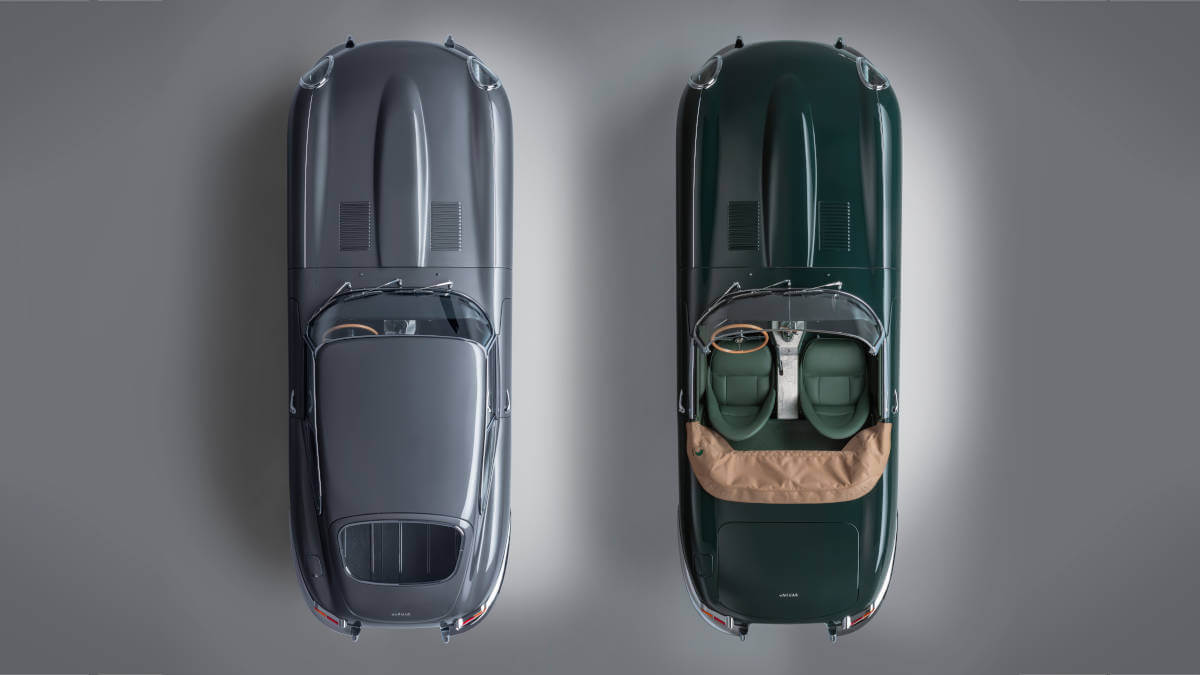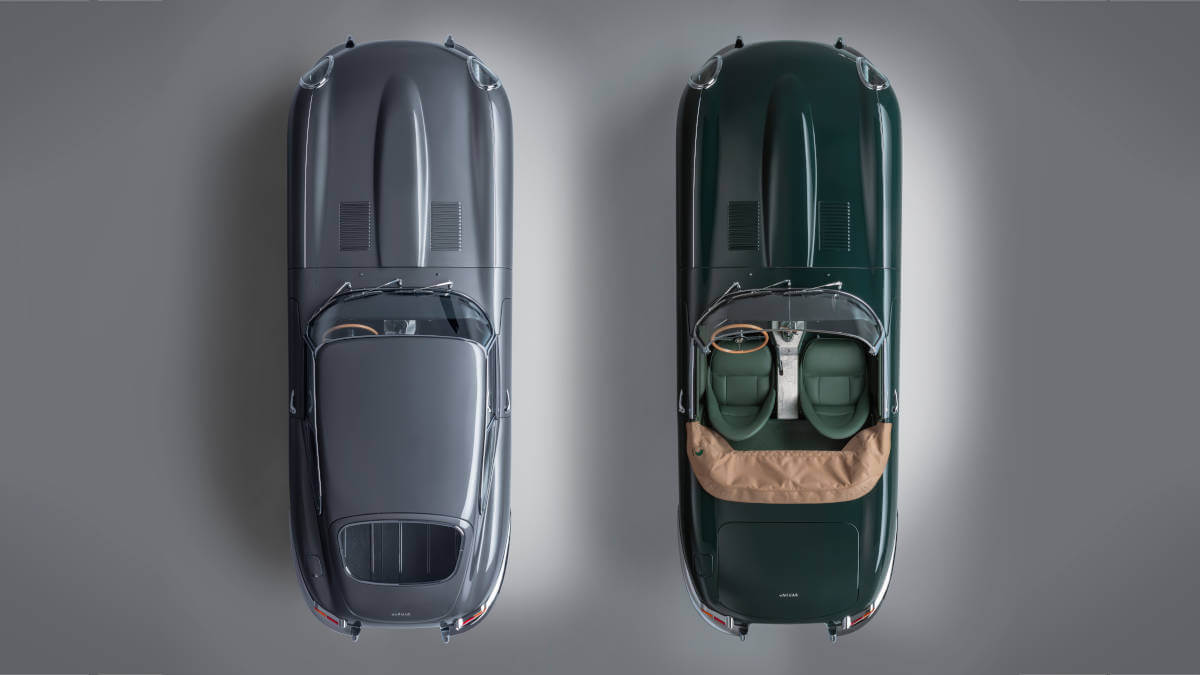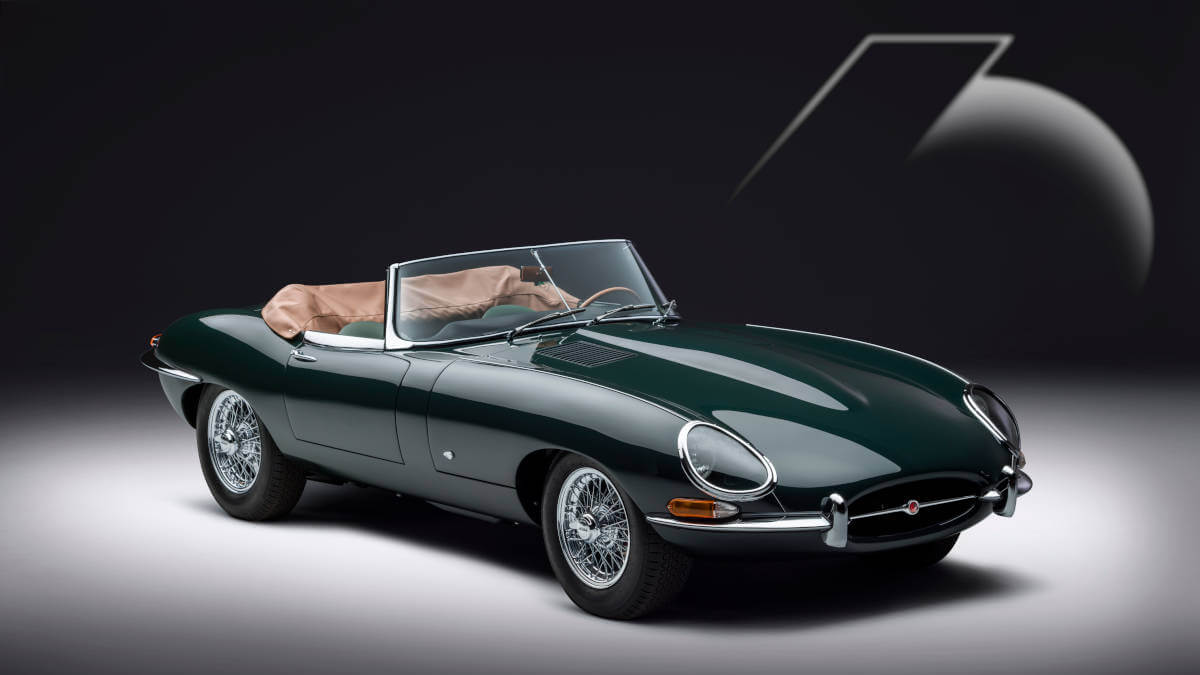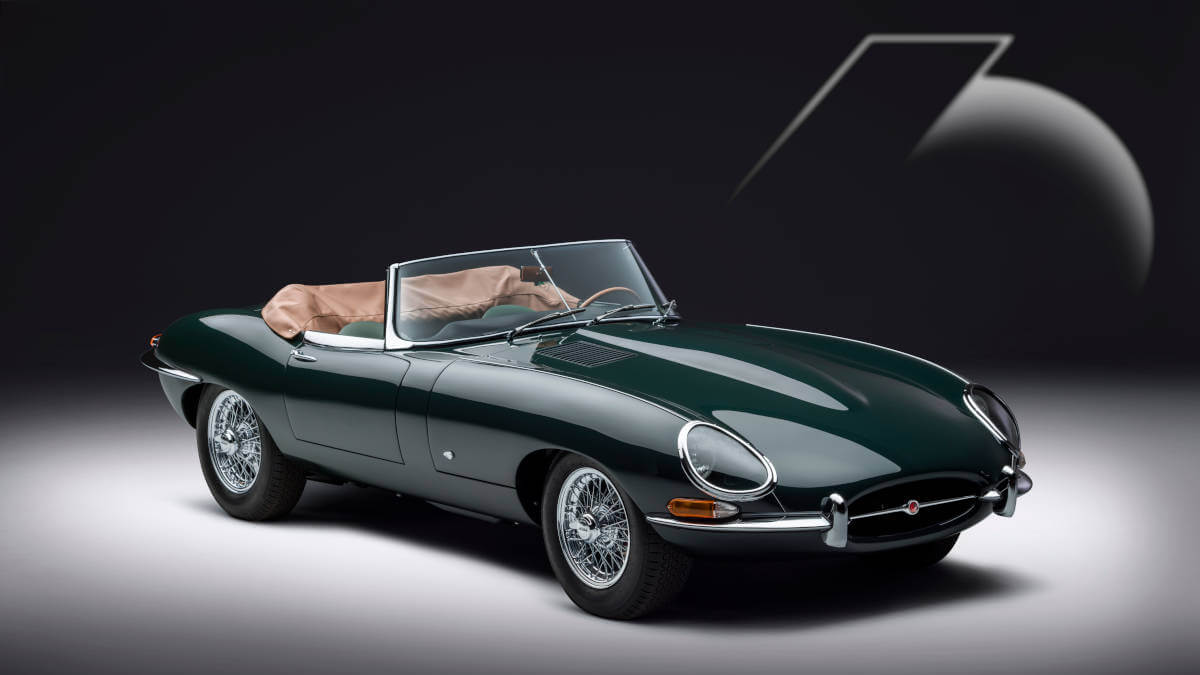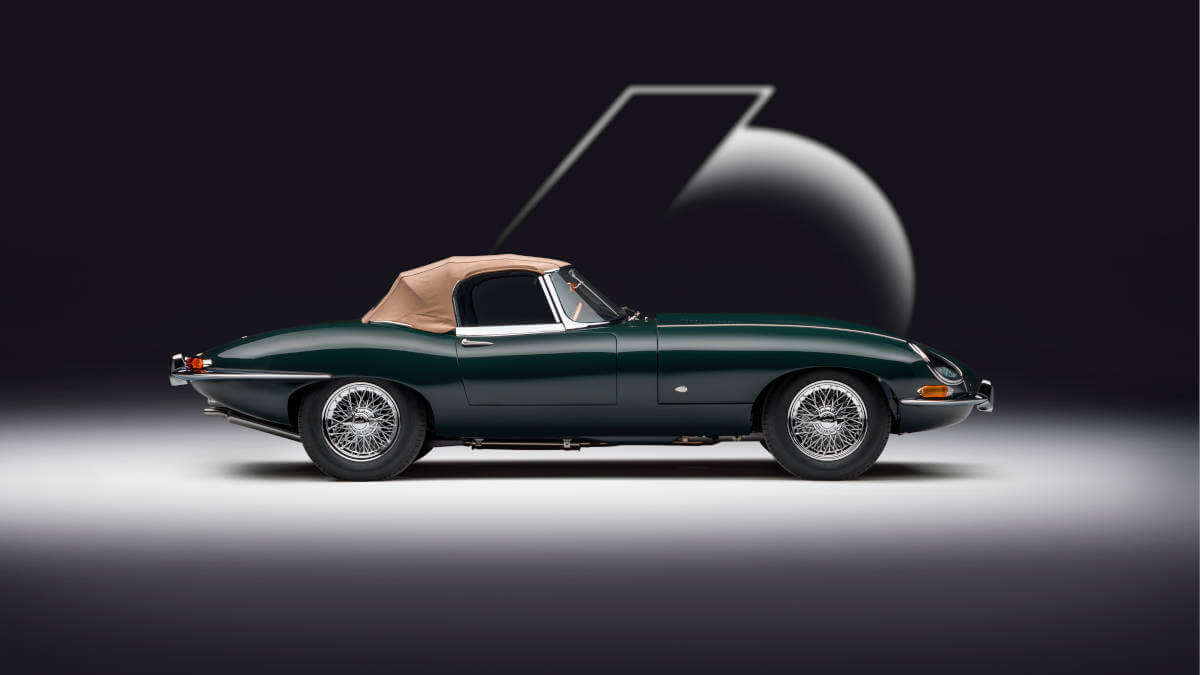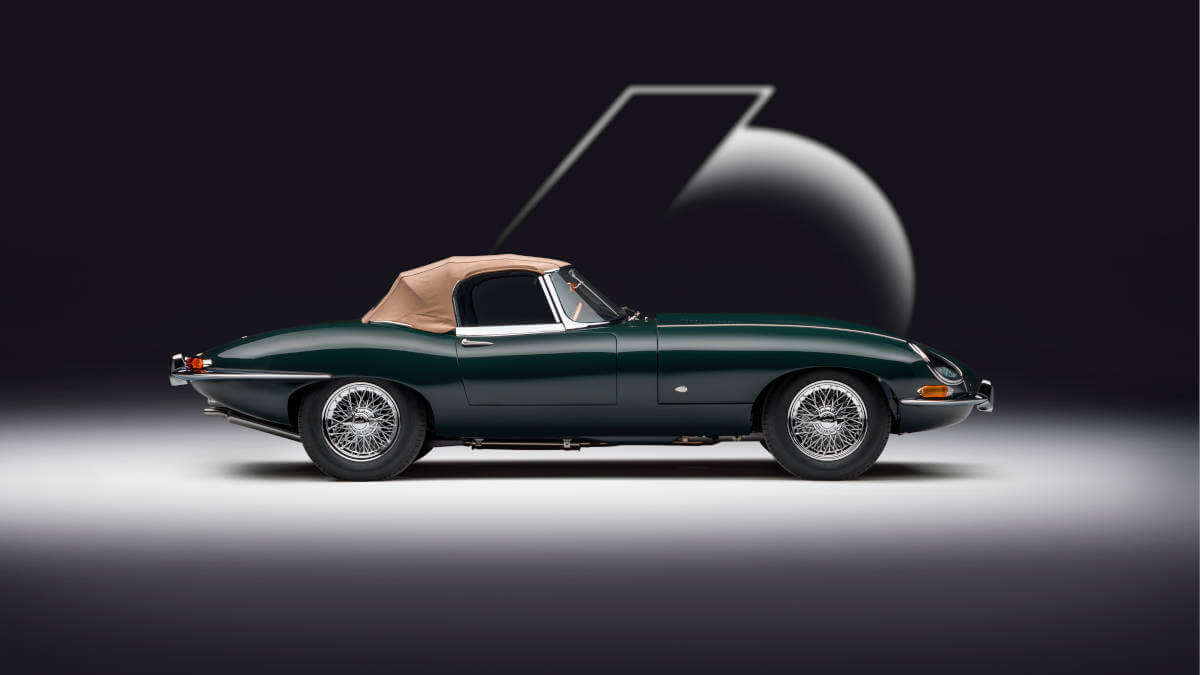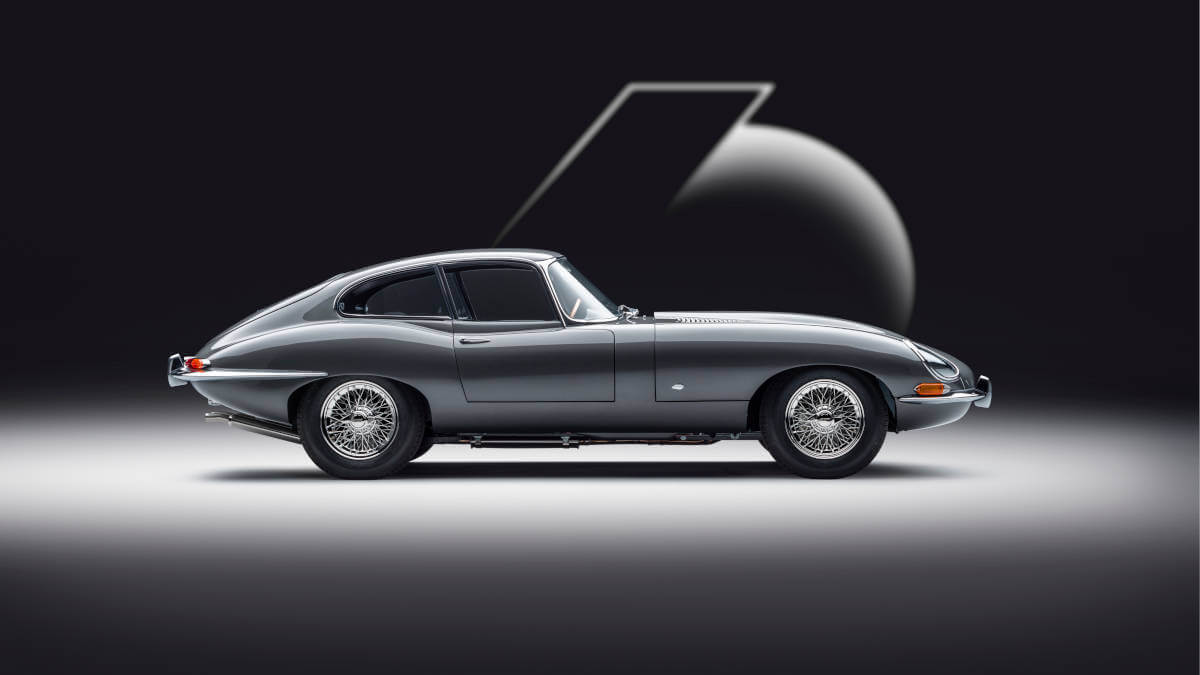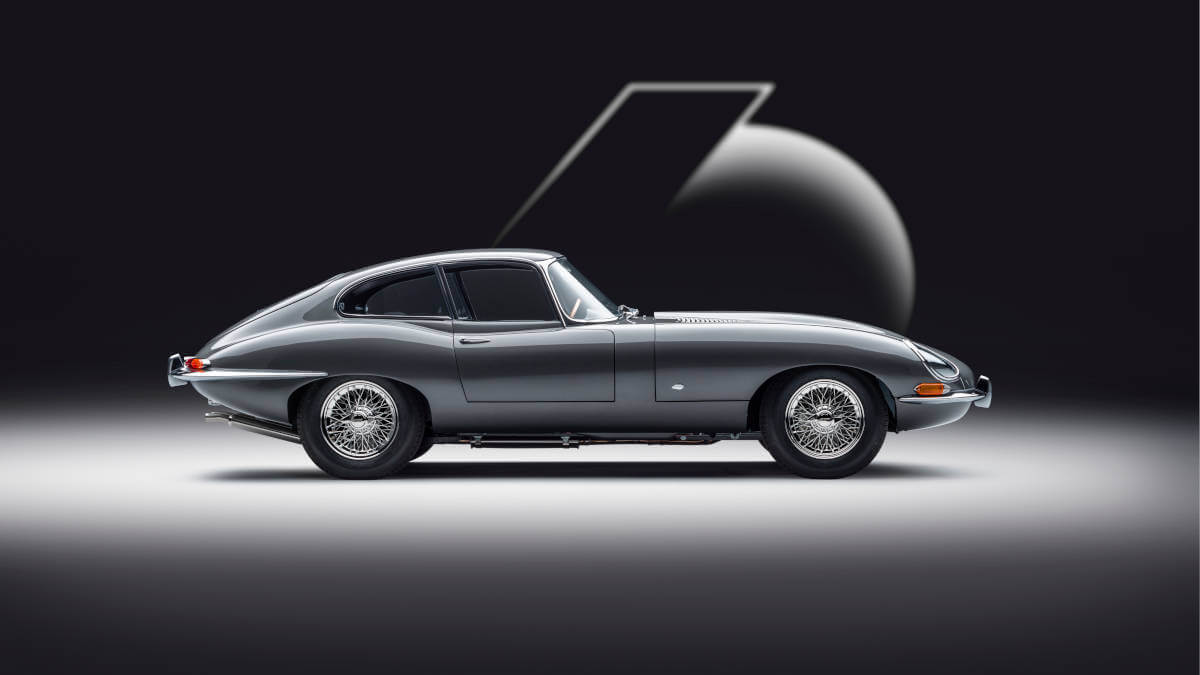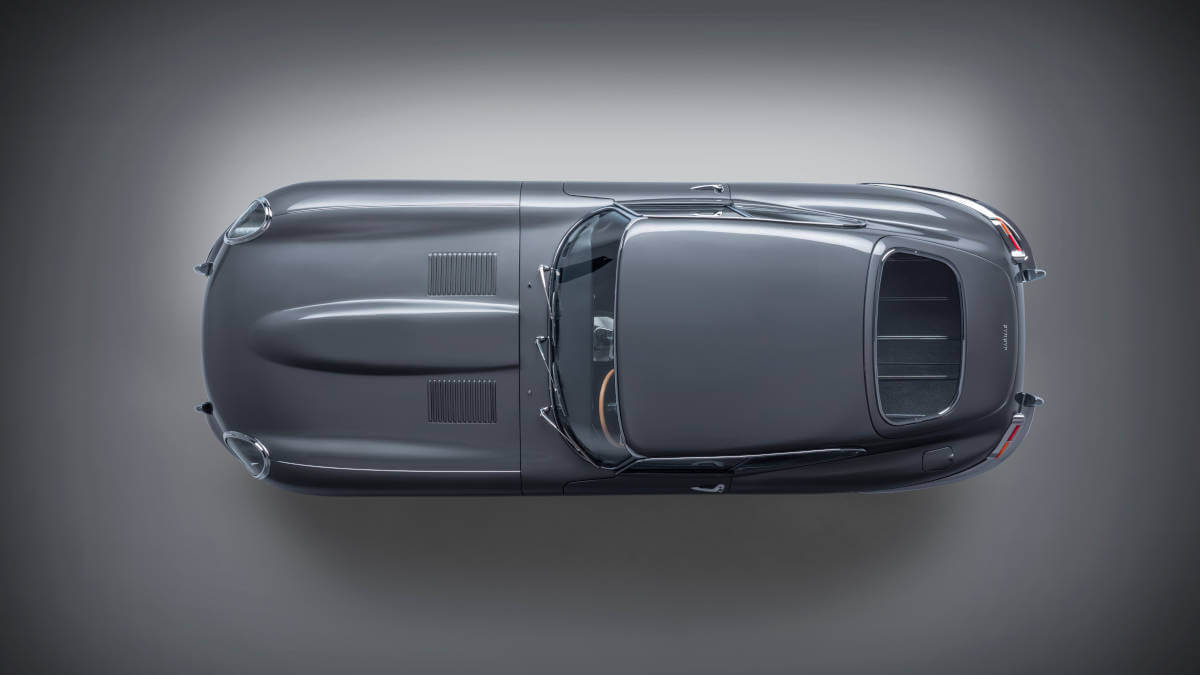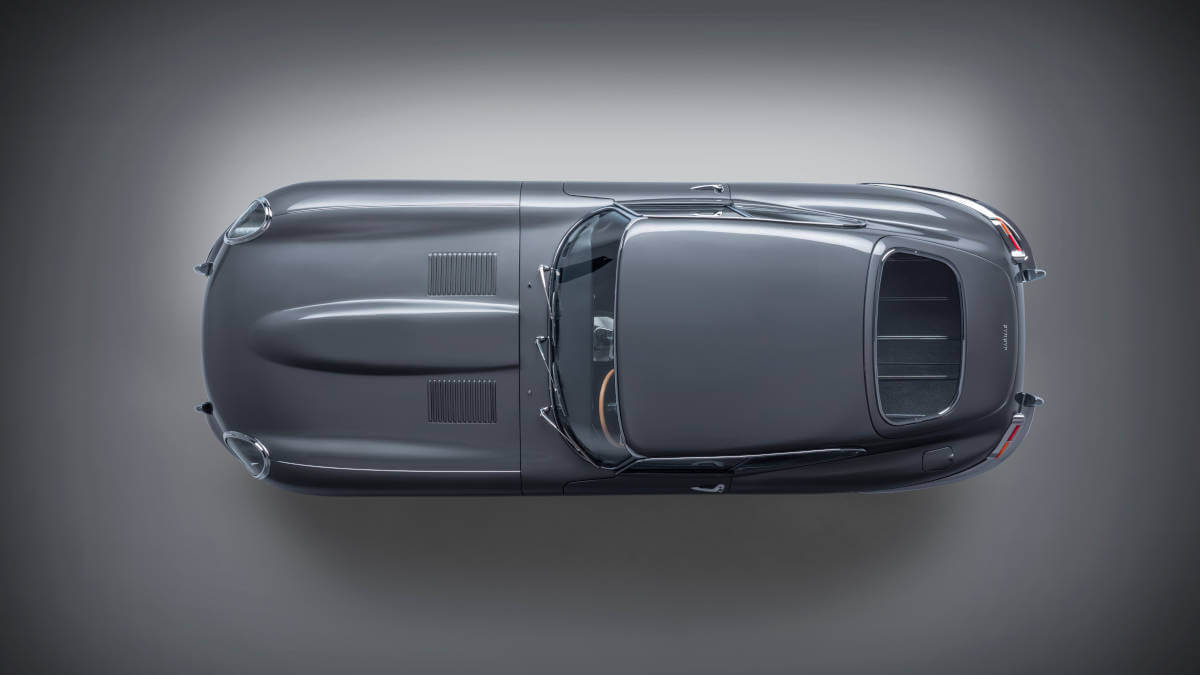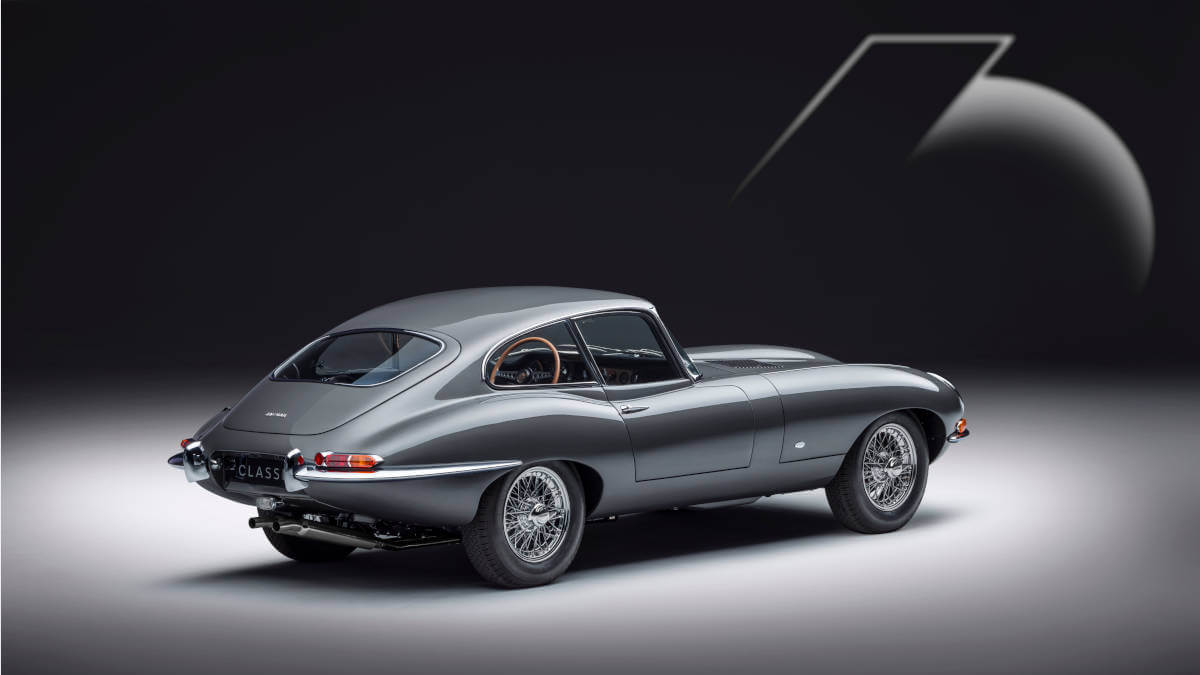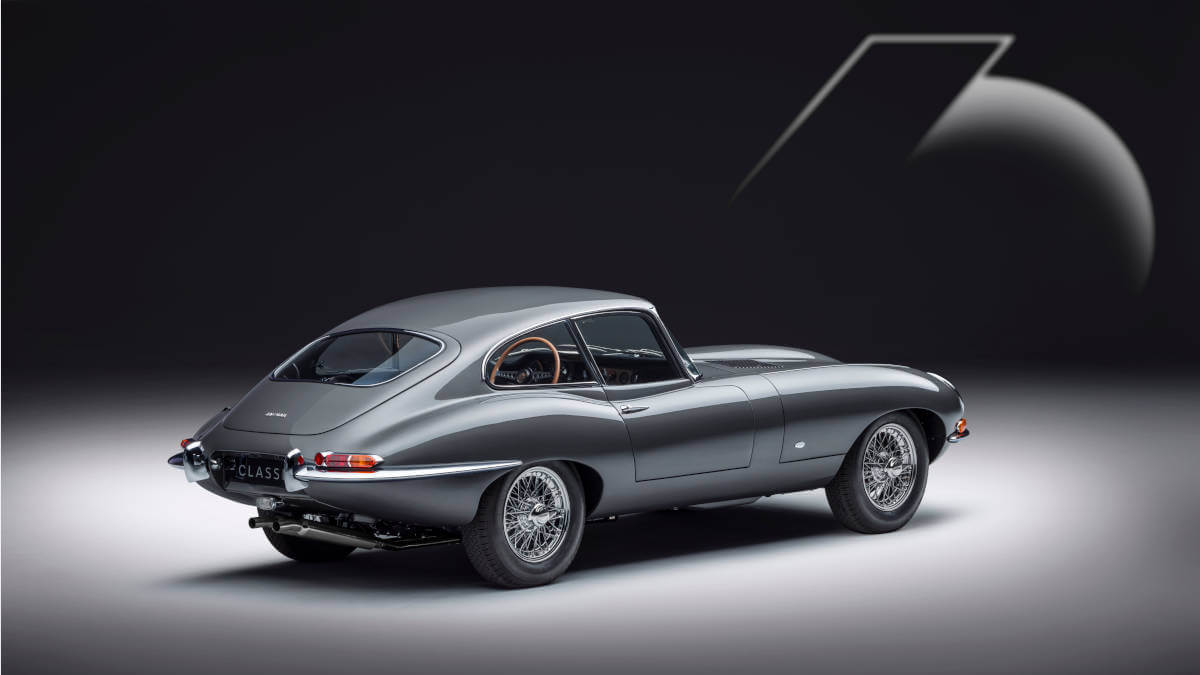 Engraved metal plaque on the center tunnel
Bob Berry had previously driven the grey Coupé through the Alps at full throttle. Arriving in Geneva, William Lyons greeted him with the phrase: "I thought you'd never get here." Norman Dewis took a slightly different route, drove through the night and arrived at Lac Leman on time in the morning of the second day of the fair. The respective statements of the company's president at the time can be found on the center tunnels of the Collection 60-vehicles, along with a sketch of the route and a top view of the E-Type. These engraved metal panels are by artist and designer King Nerd. There are also subtle references to the round anniversary of the model series and a modern navigation radio with Bluetooth function in a classic guise. On the outside, the Coupés wear a paint finish in 'Flat Out Grey', while the Roadsters shine in 'Drop Everything Green'. The Roadsters also have special 60 logos embroidered into the soft top tarpaulin.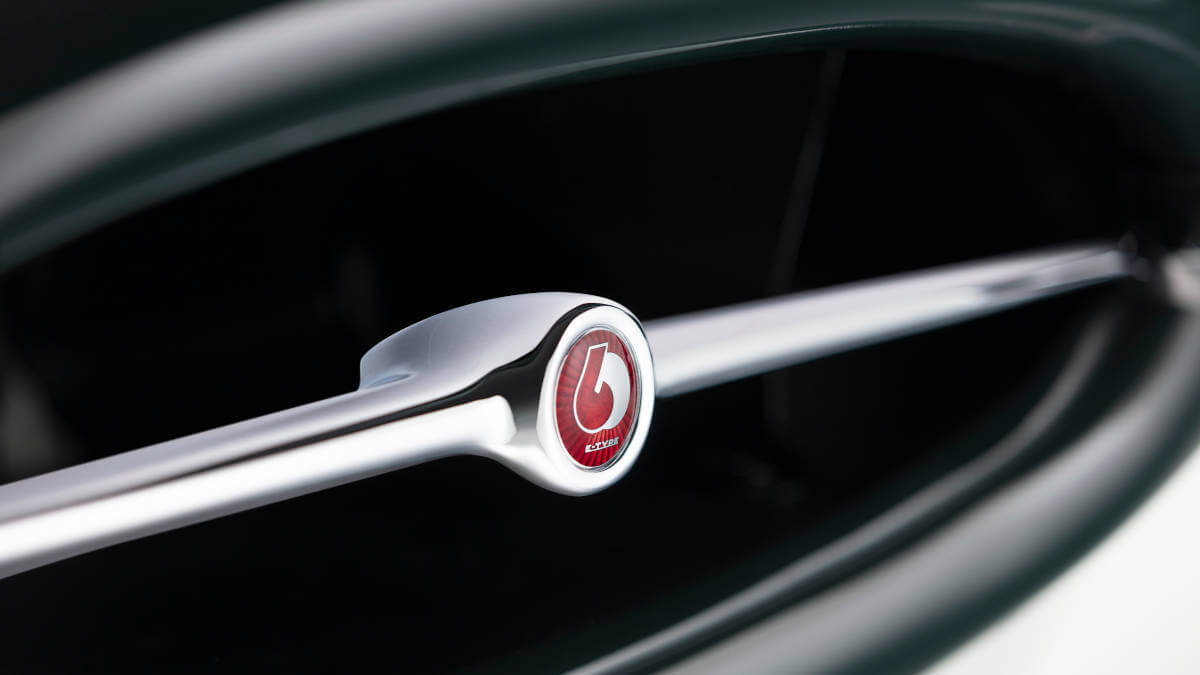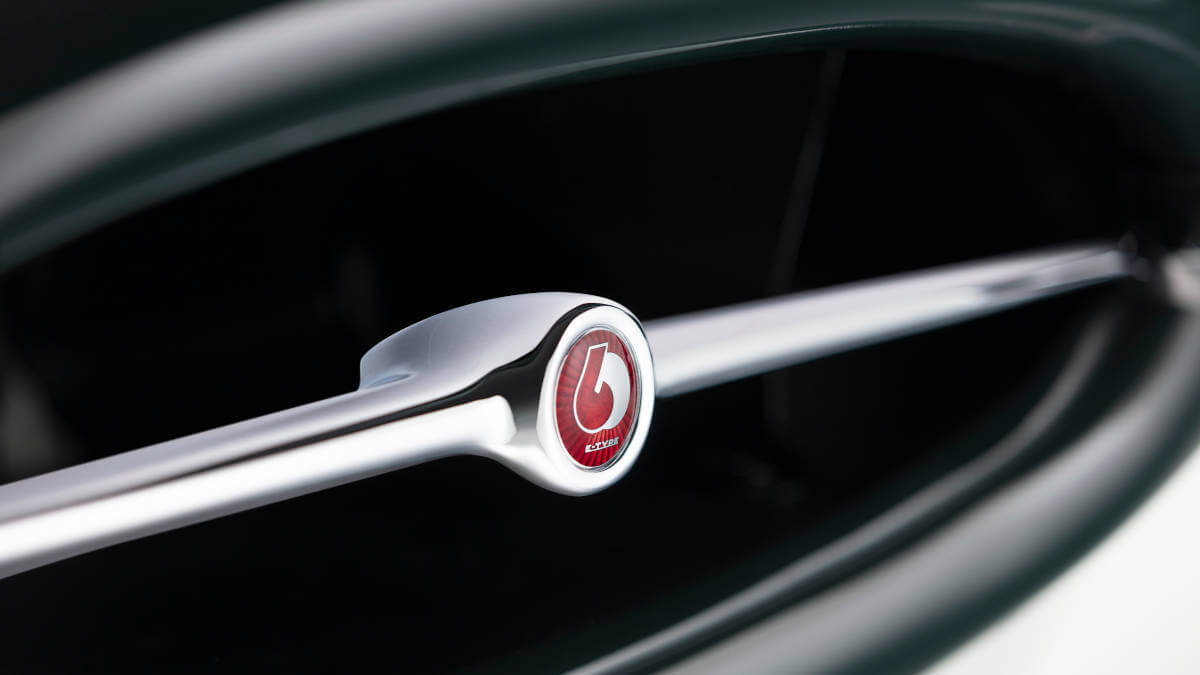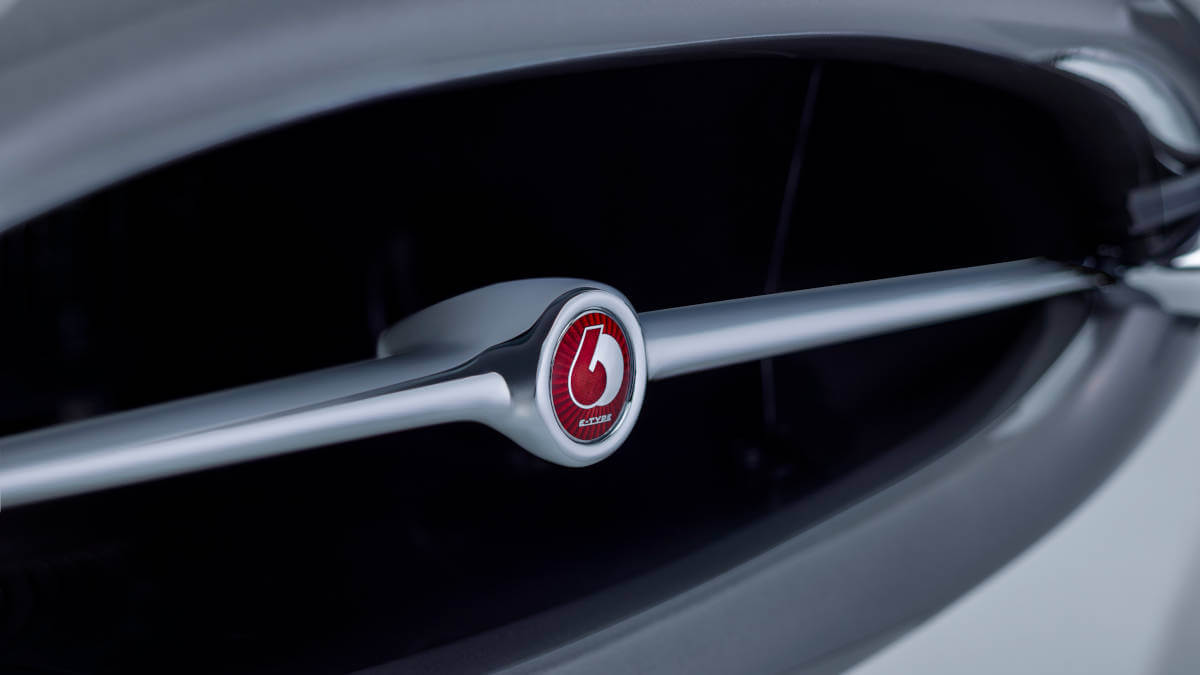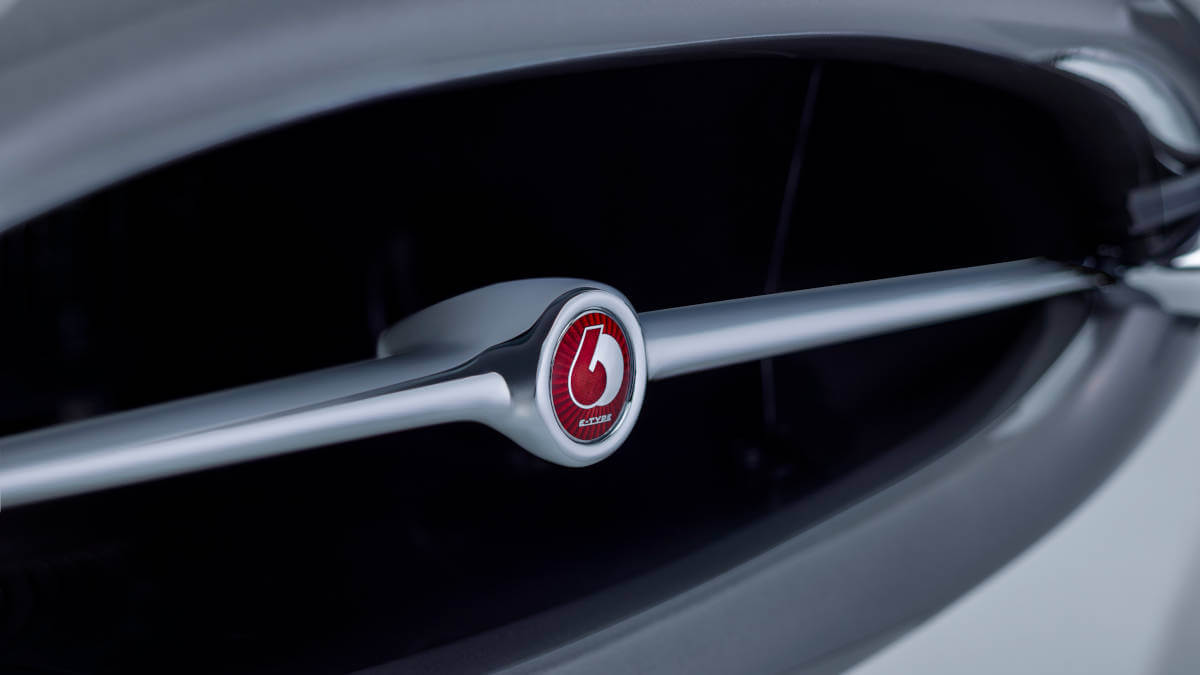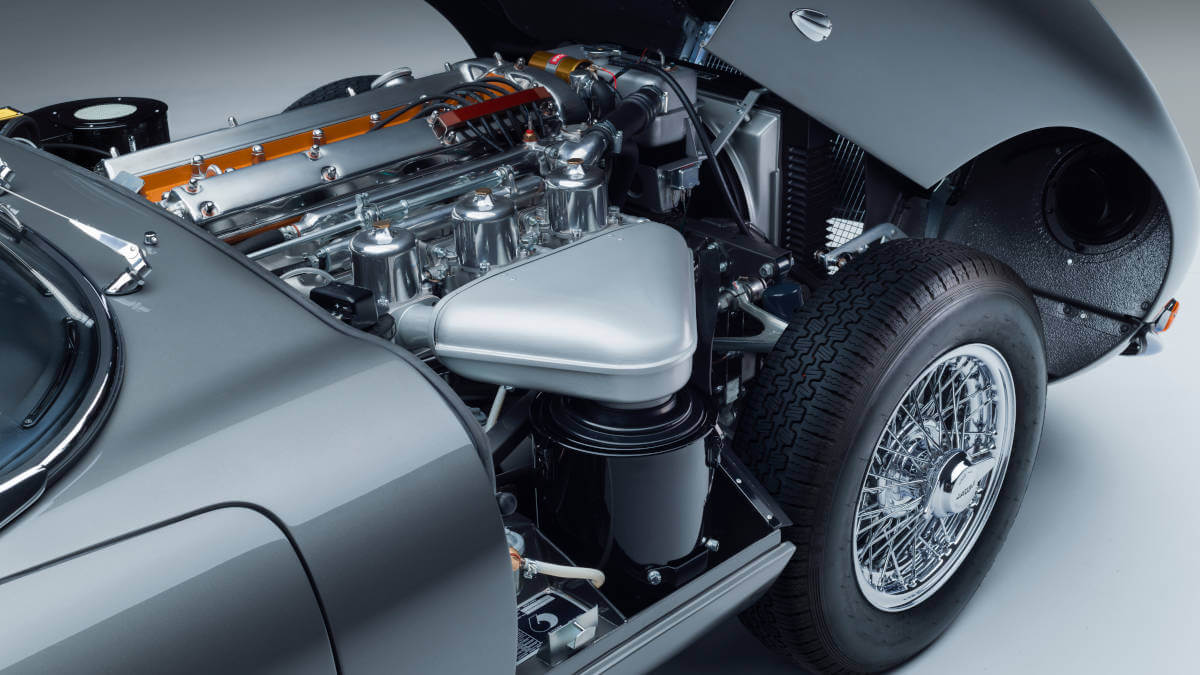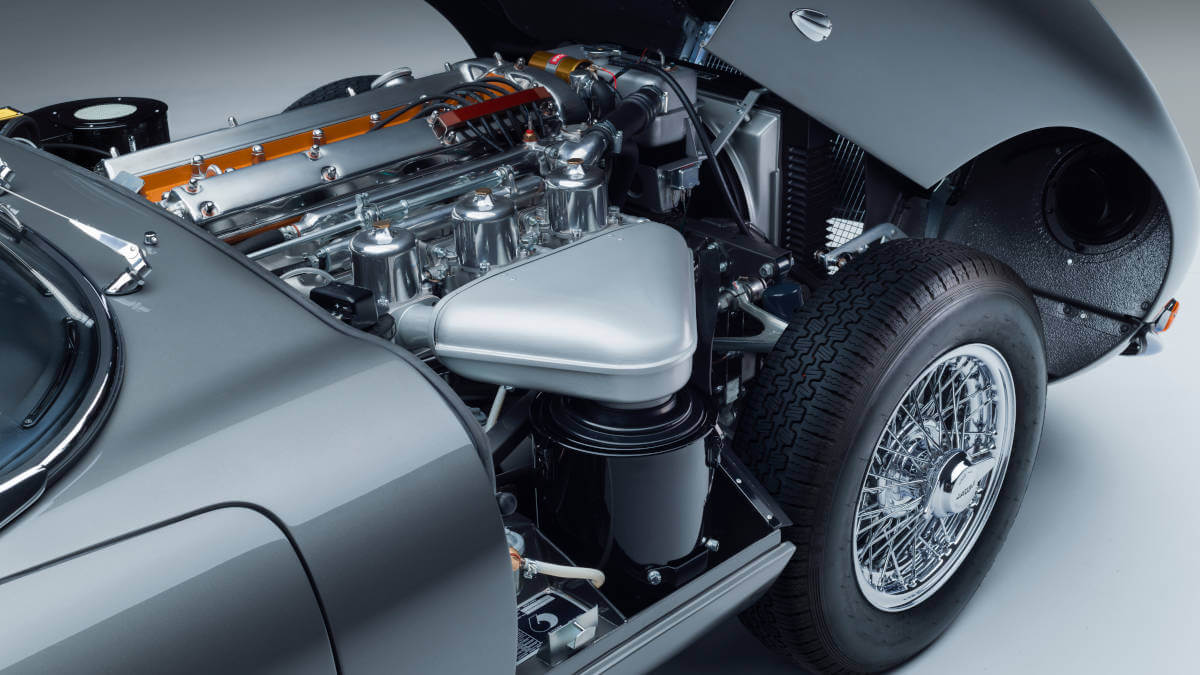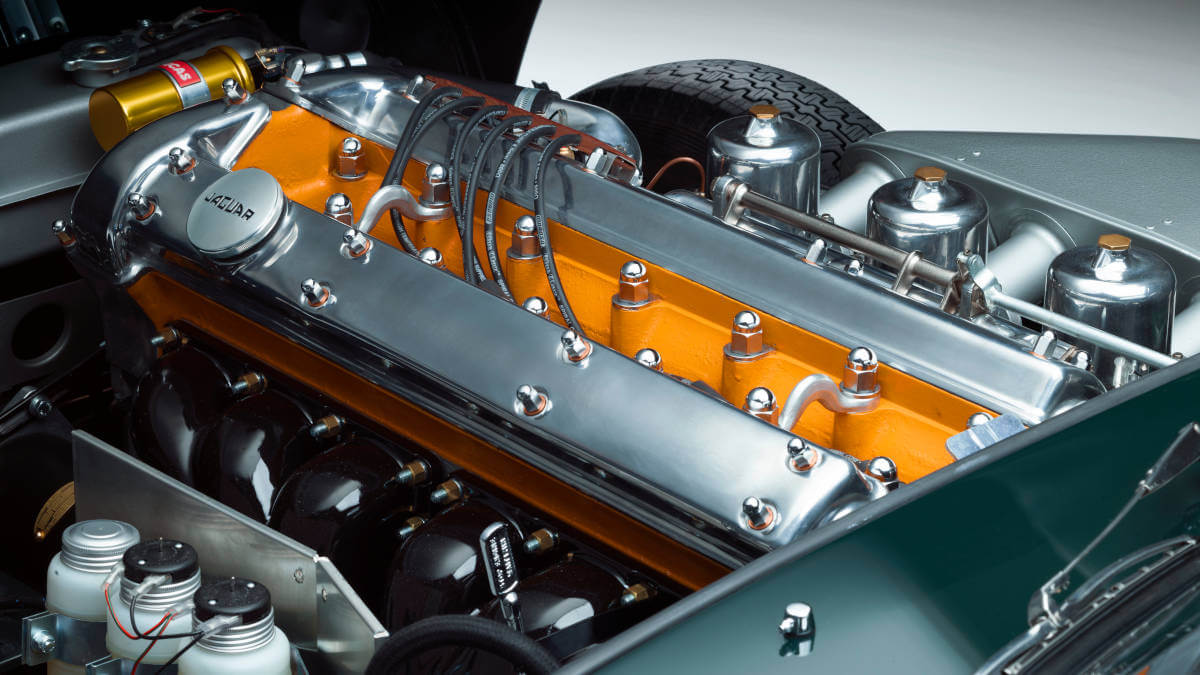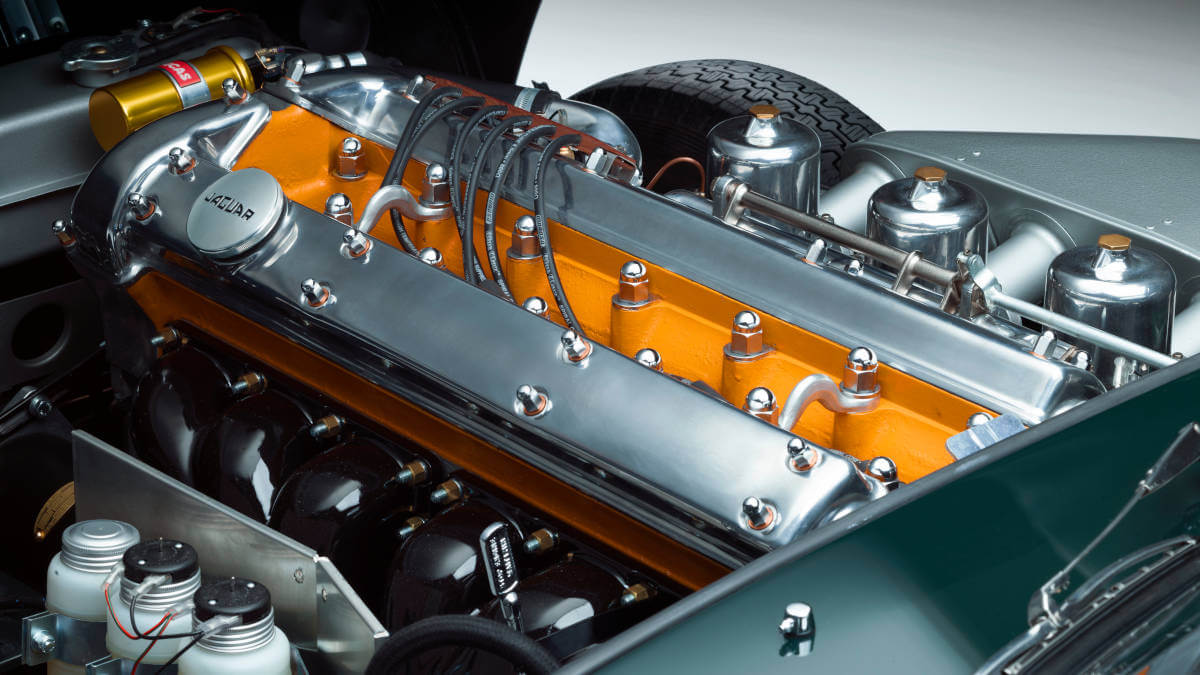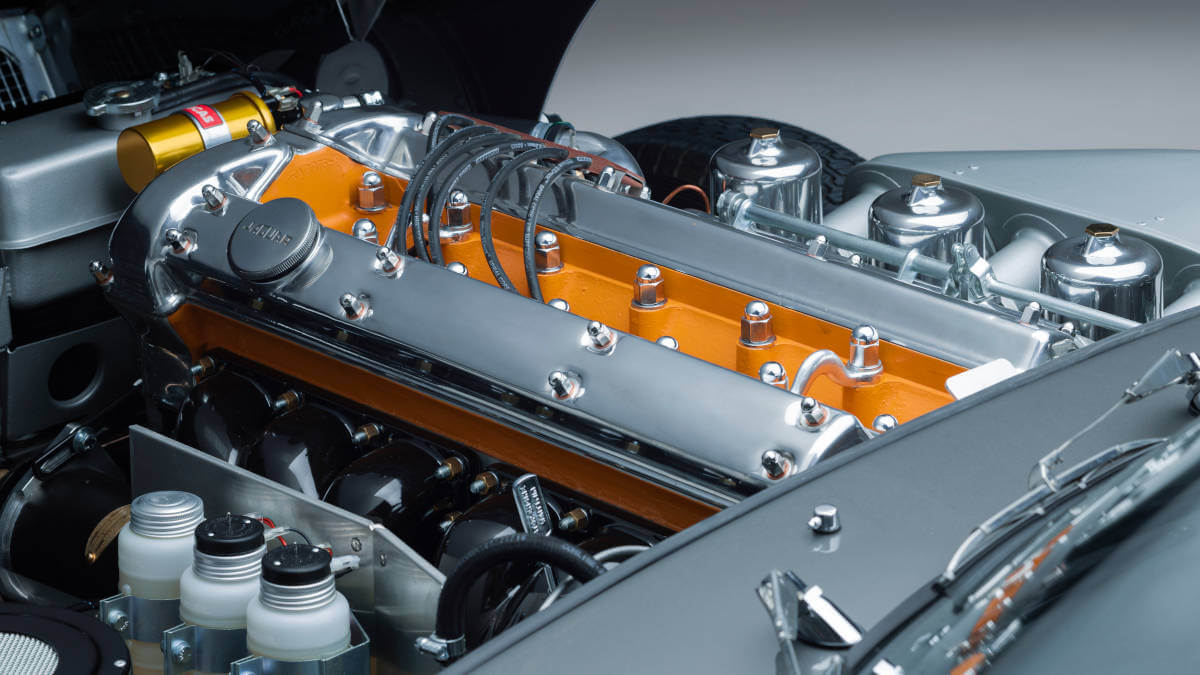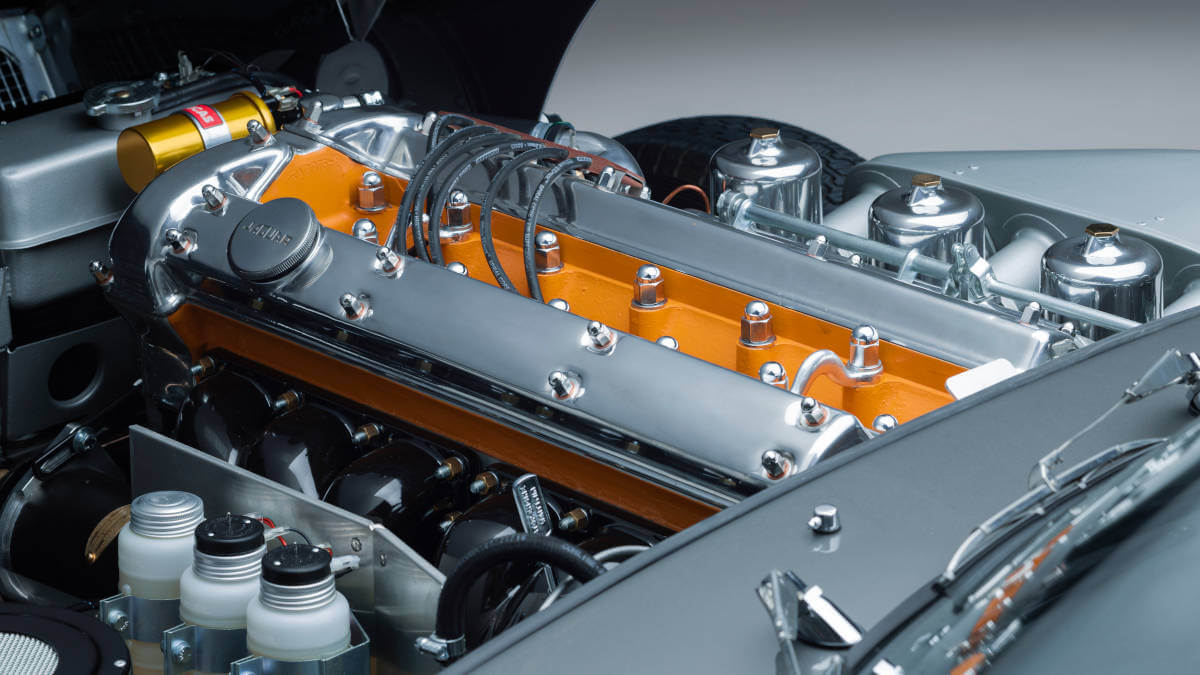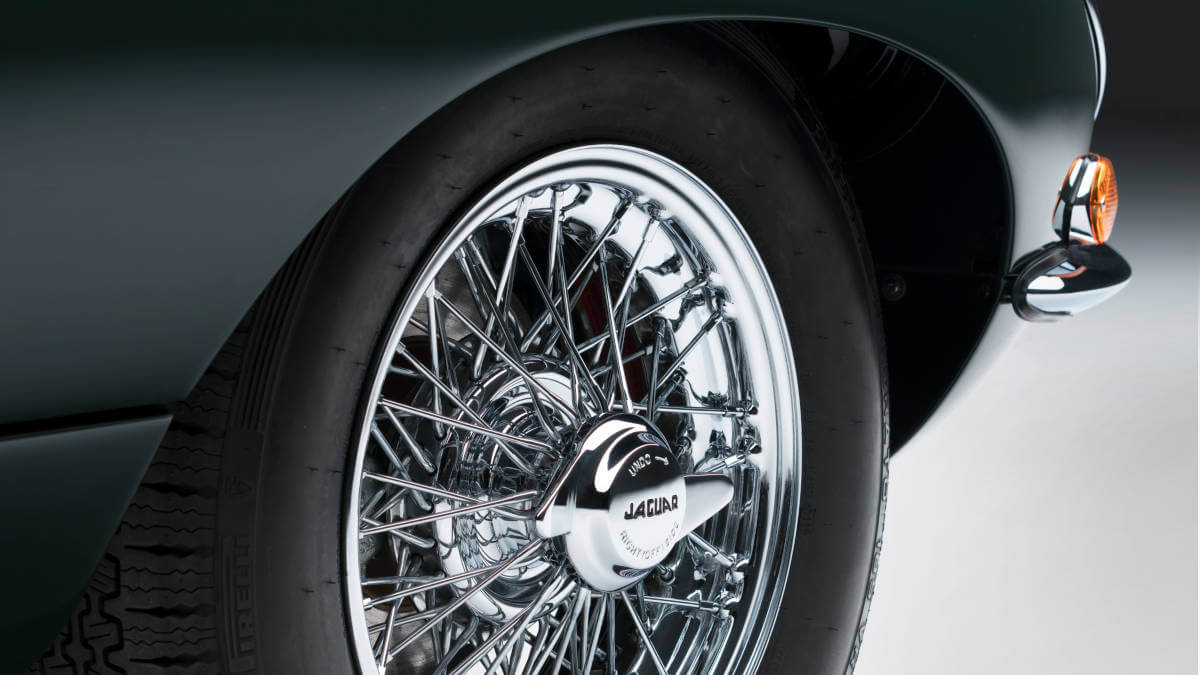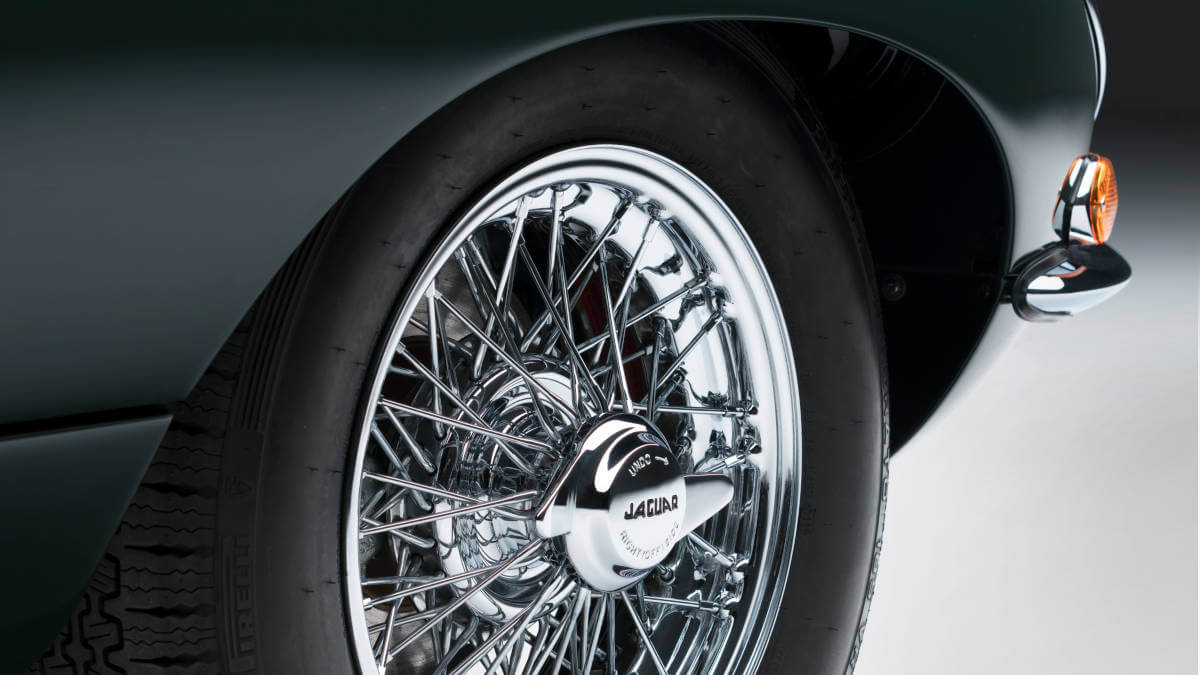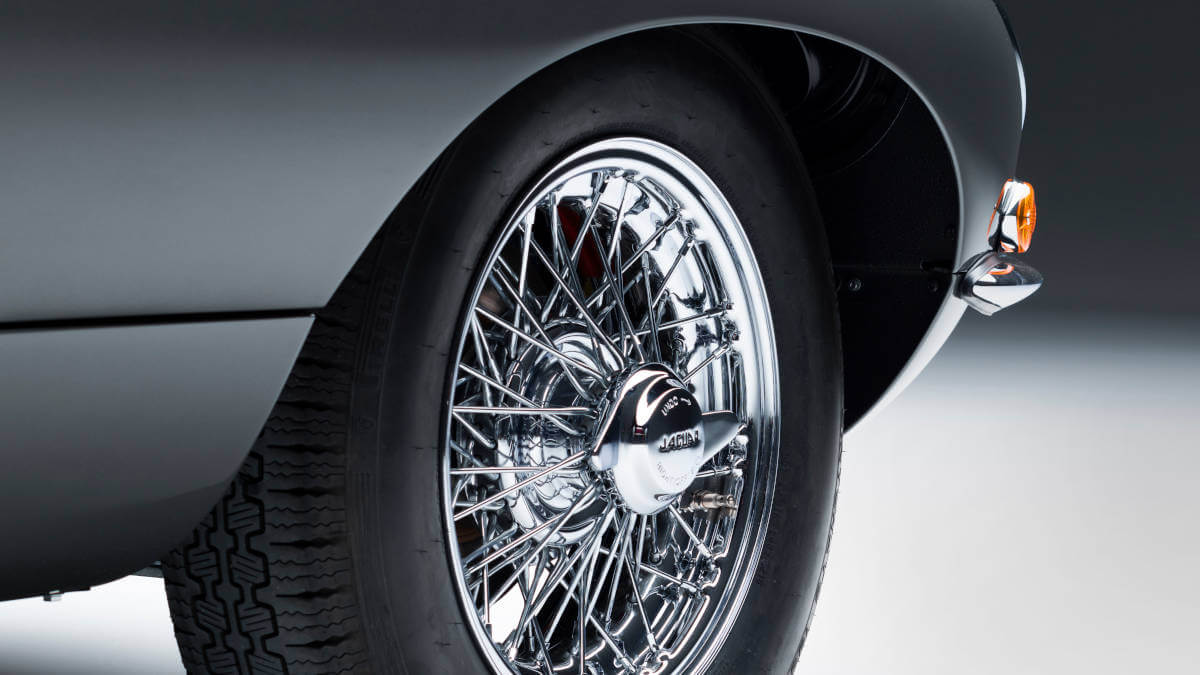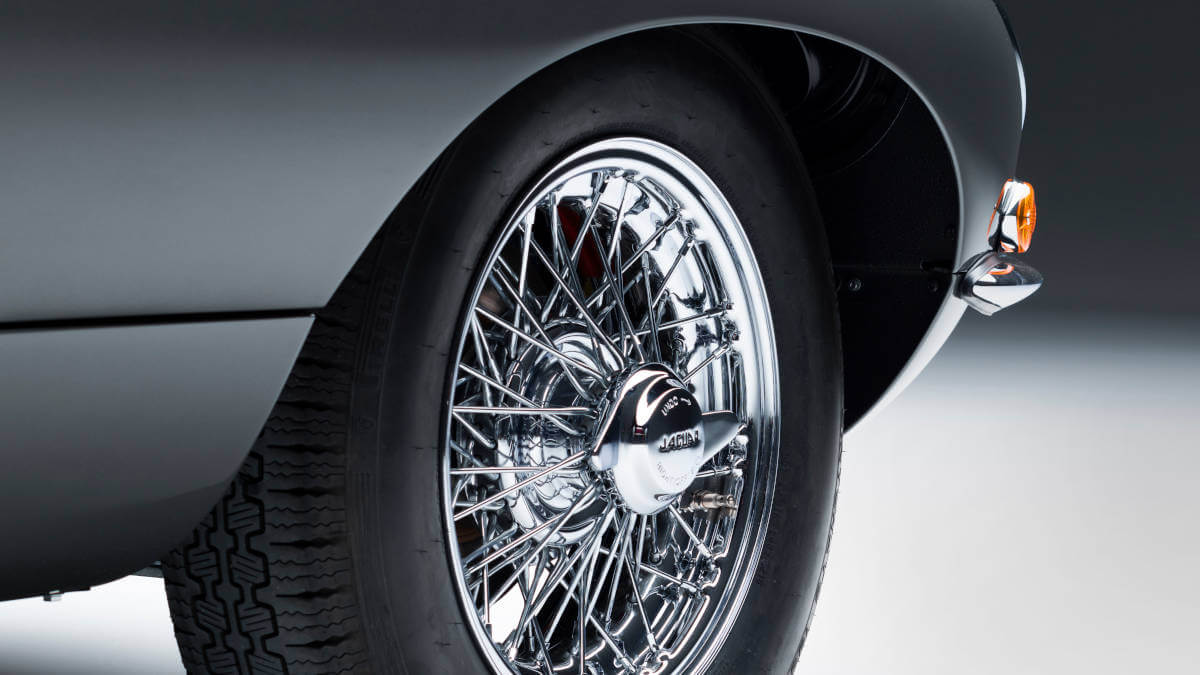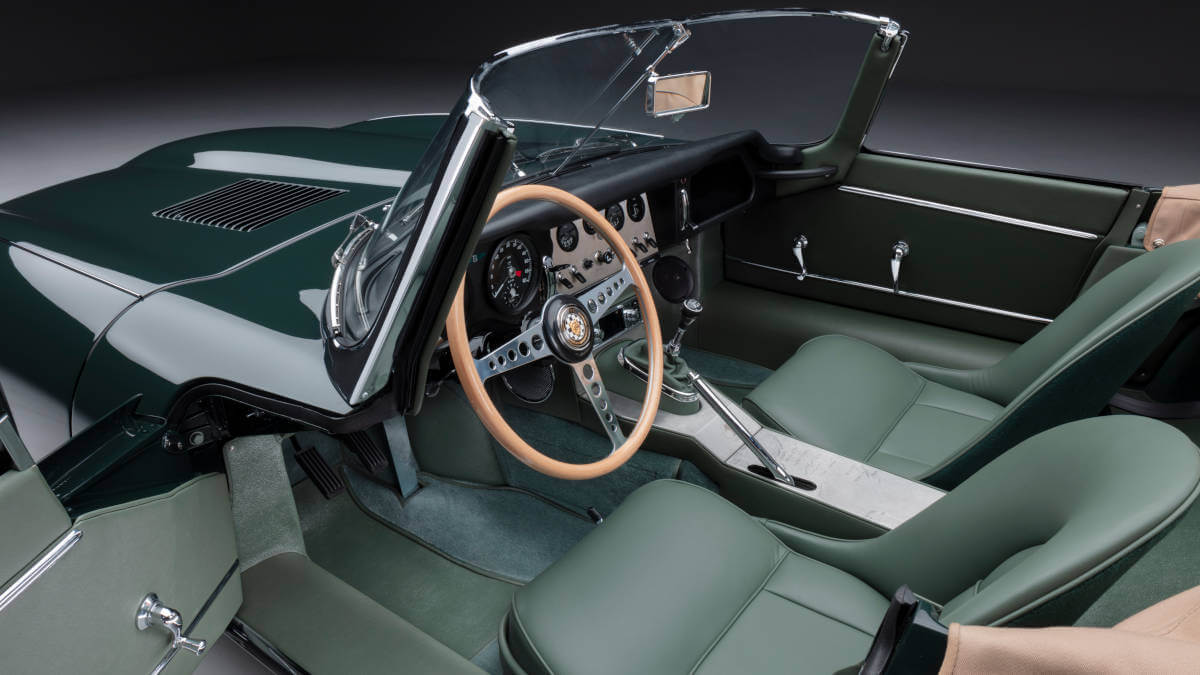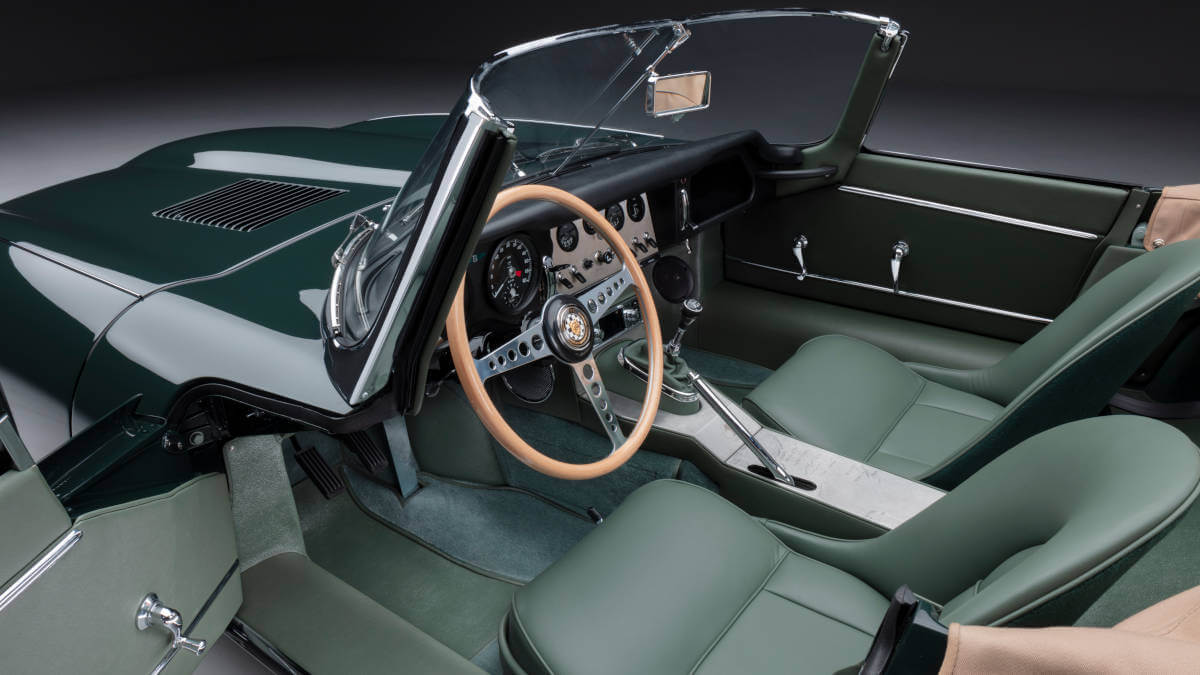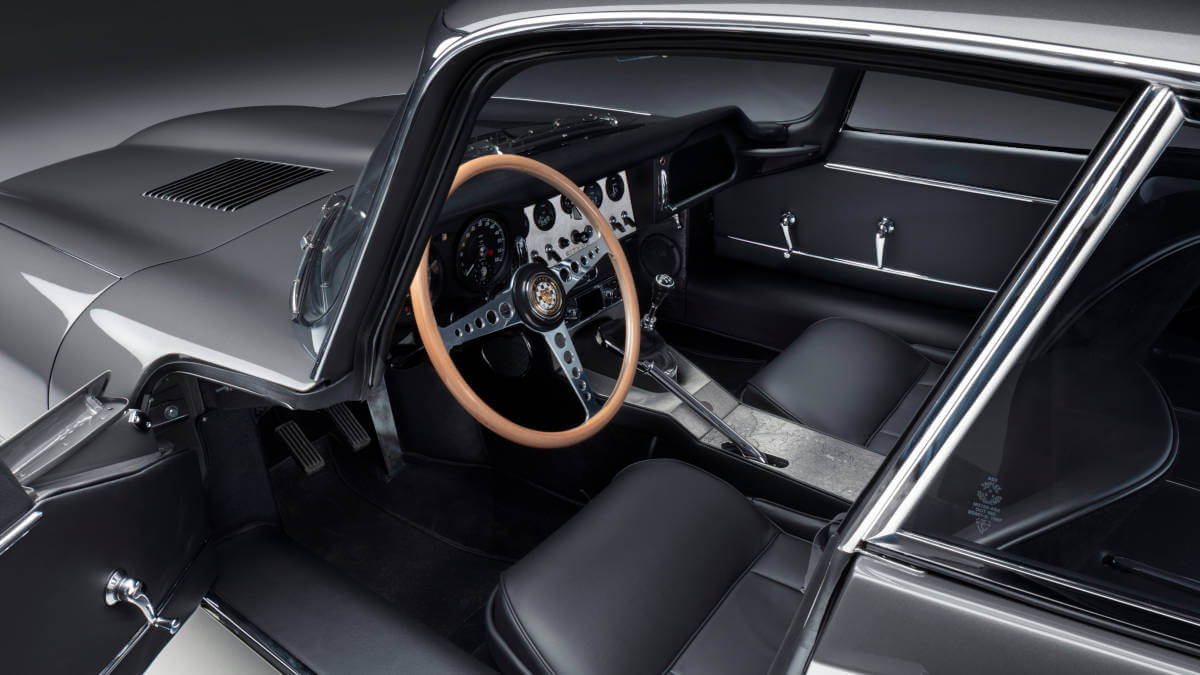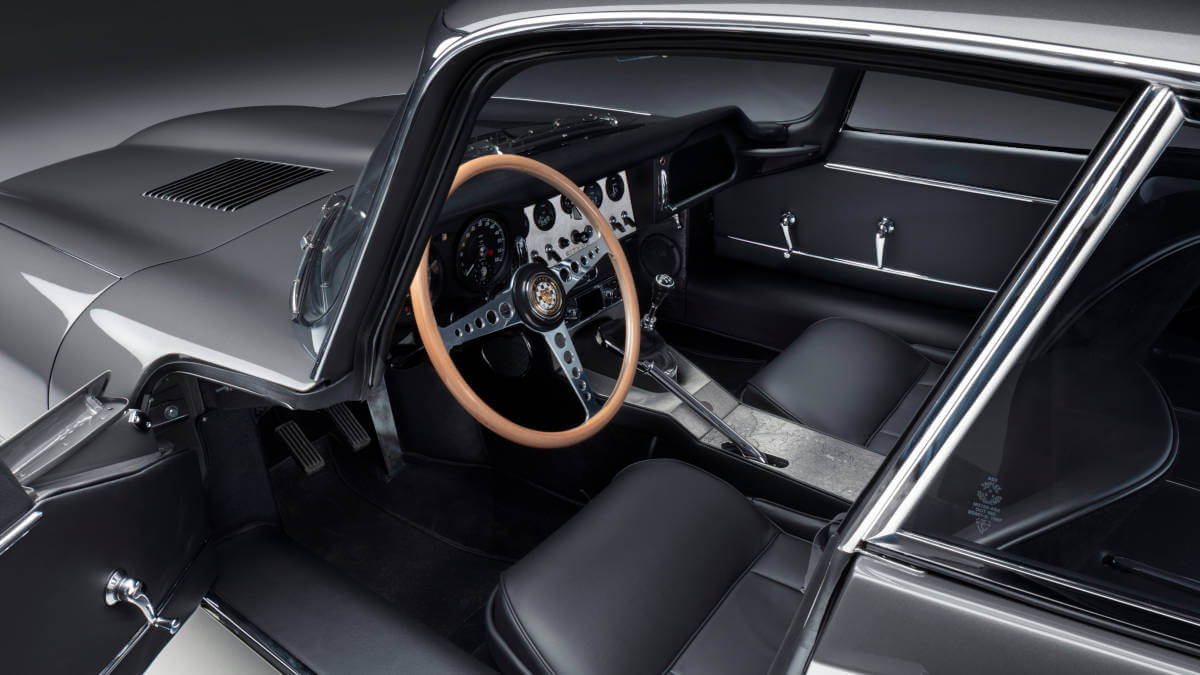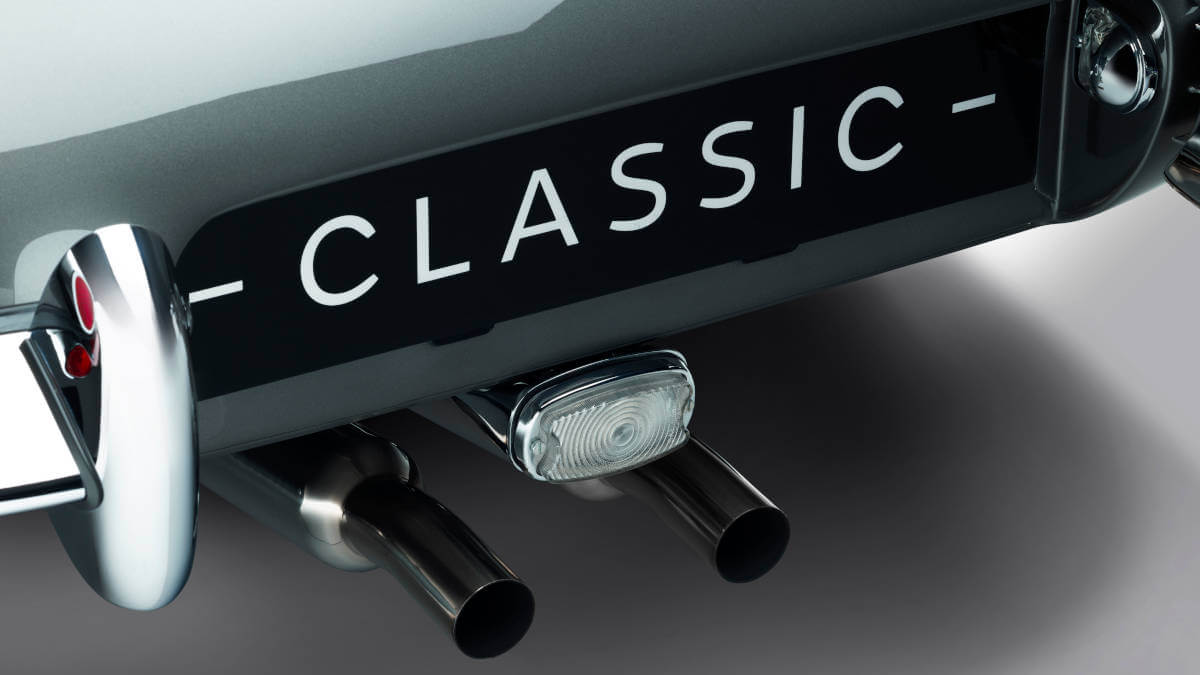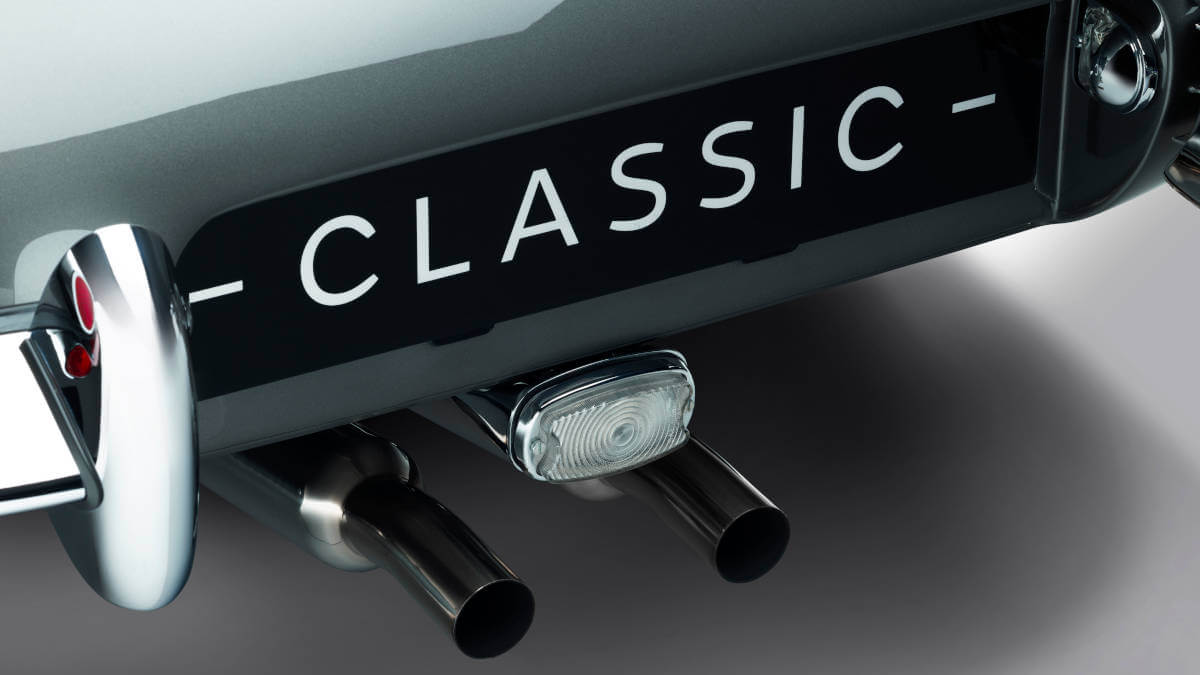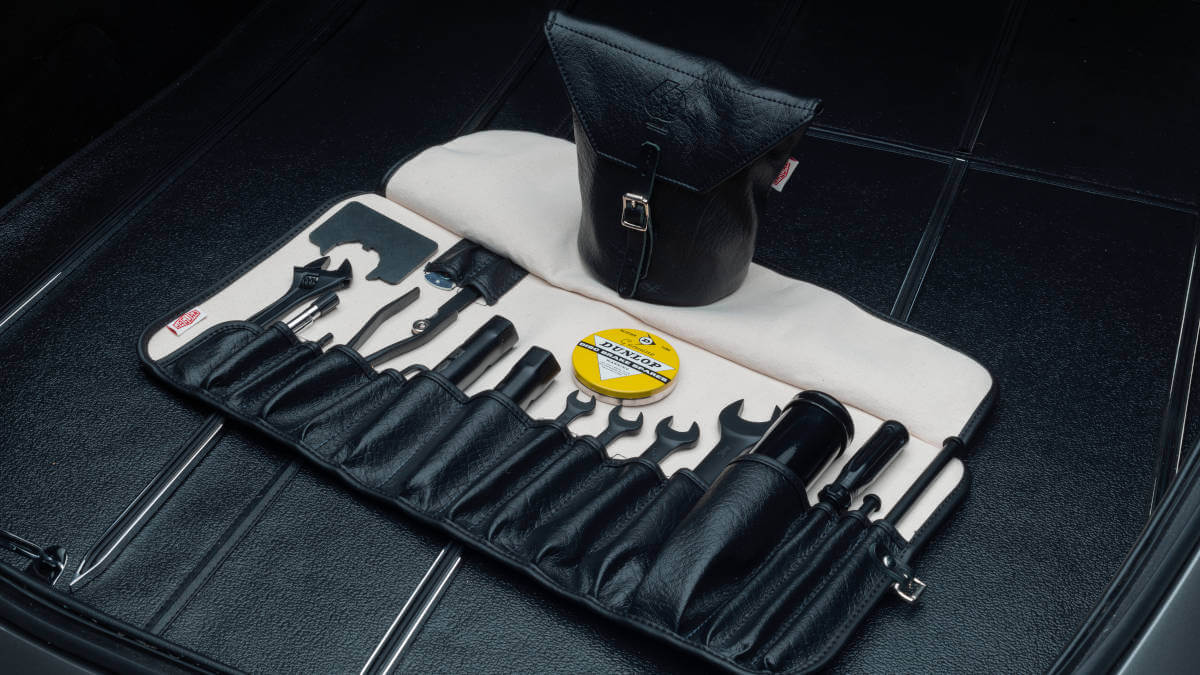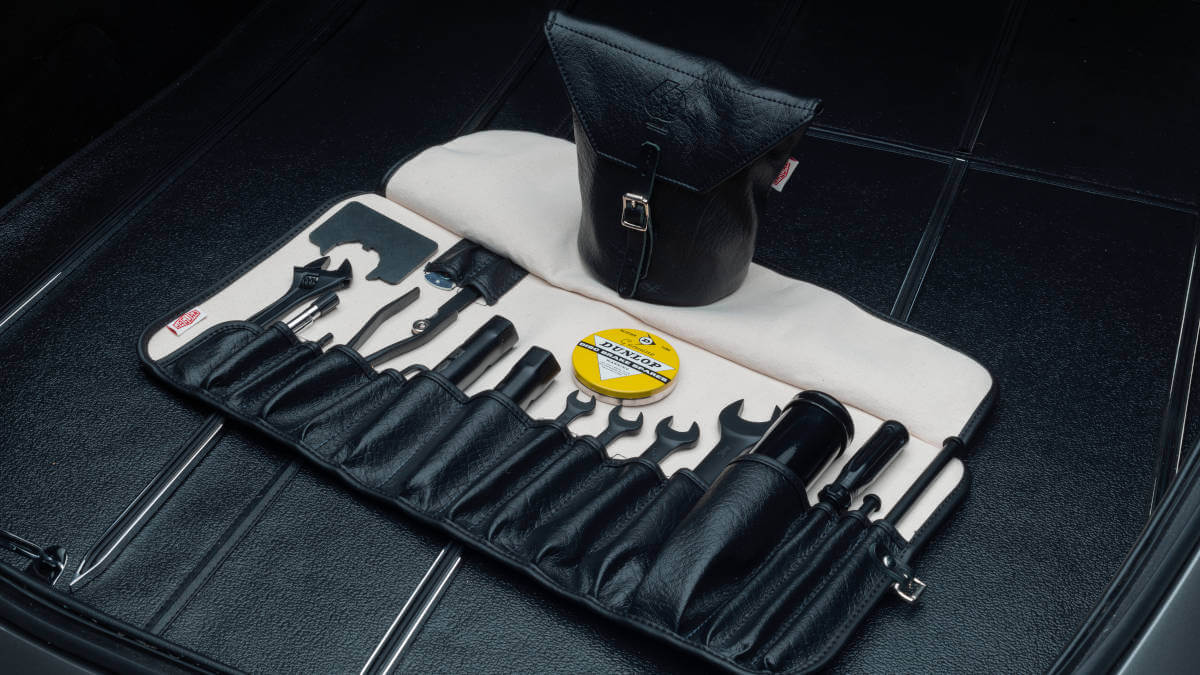 Technical upgrades
Technically, all 12 cars receive slight upgrades over the original E-Type 3.8. Jaguar Classic modifies the cooling system, installs an auxiliary electric fan and electronic ignition as well as swapping the four-speed gearbox for one with five gears. The stainless steel exhaust system in original dimensions makes the soundtrack of the inline six-cylinder engine somewhat deeper. The logo in the radiator grille, the fuel filler cap and the exclusive protective hood each bear the special 60 logo including a reference to the period 1961-2021. Customers can buy the E-Type 60 Collection only as a pair of Coupé and Roadster. In 2022, Jaguar is planning a special pilgrimage of all six owners with their cars from Coventry to Geneva.

Images: Jaguar