Lifestyle
Jacob & Co. Twin Turbo Furious Bugatti La Montre Noire
Only four copies of the Bugatti Type 57 Atlantic were built. One has been missing since 1938. It is the black painted private vehicle of Jean Bugatti, which became famous as 'La Voiture Noire'. If someone would find this car in a restorable condition today, it would probably be worth up to 100 million Euros. No wonder, then, that legends have grown up around this classic car. Last year at the Geneva International Motor Show (GIMS), Bugatti presented a unique supercar with Chiron drivetrain, which is being created as a new La Voiture Noire for a European car collector and costs 11 million Euros plus tax.

Now Bugatti's watch partner Jacob & Co. from Geneva is showing the Twin Turbo Furious Bugatti La Montre Noire wristwatch as a tribute to the legendary black Bugatti Type 57 Atlantic. Behind this bulky name is an 18-carat black gold case set with 344 natural baguette-cut black sapphires. The result is a completely black appearance with unique aesthetics. The folding clasp of the bracelet, made of black gold and black titanium, is also set with sapphires.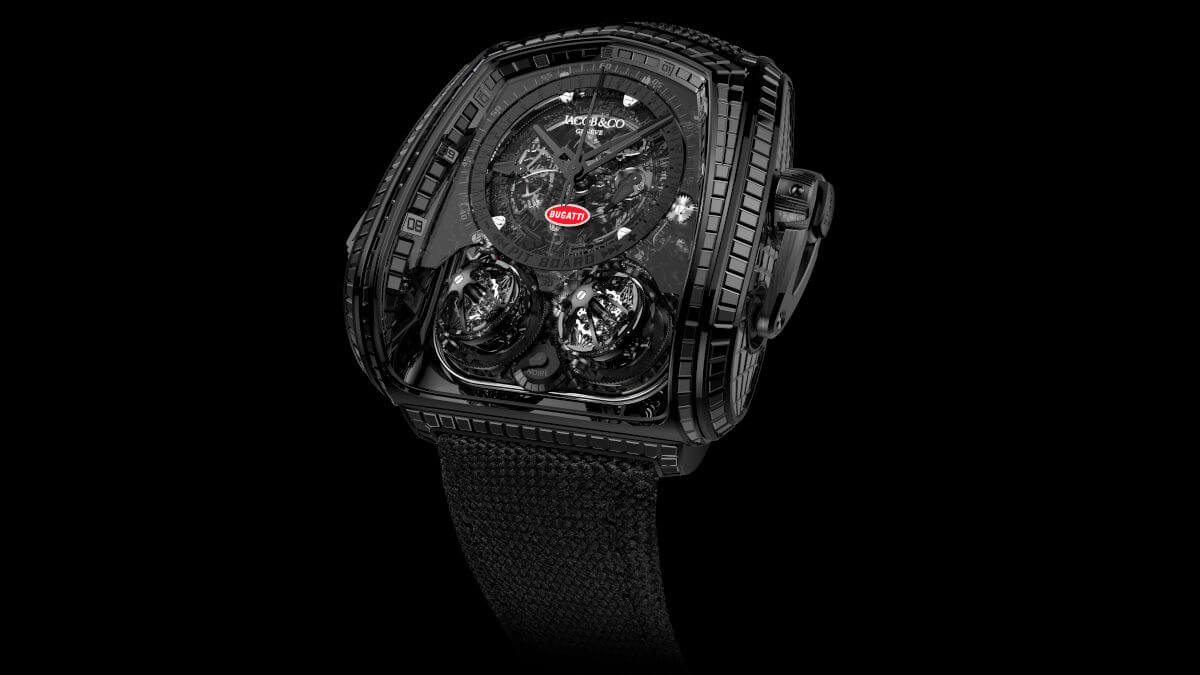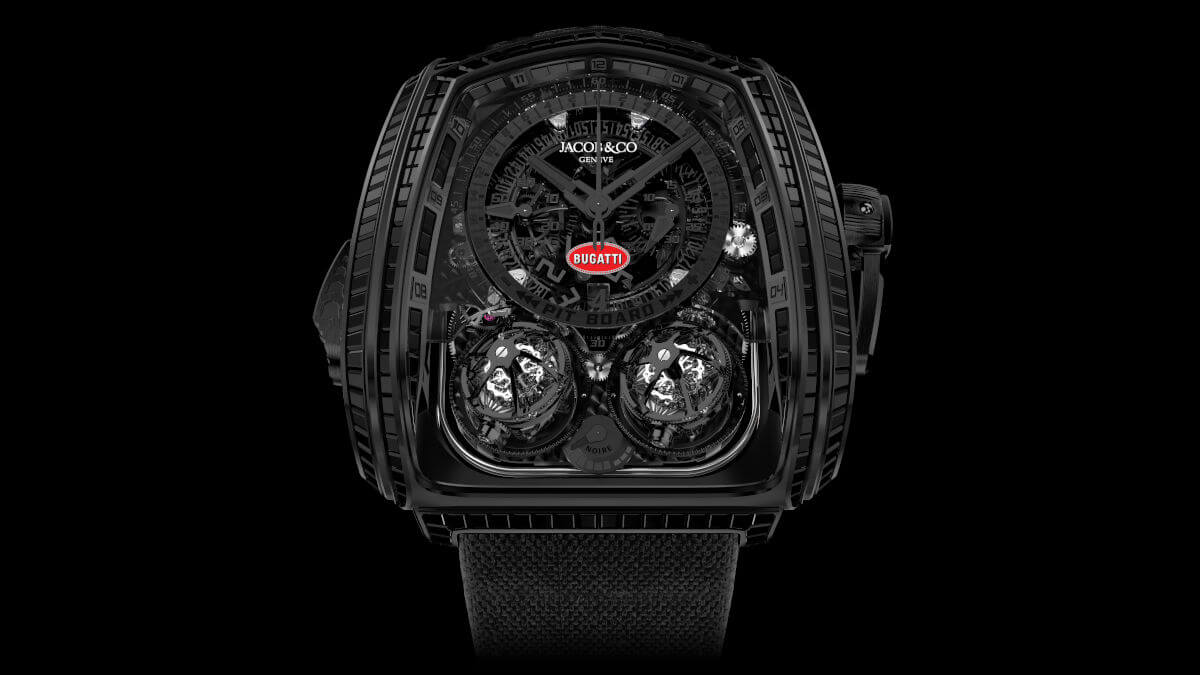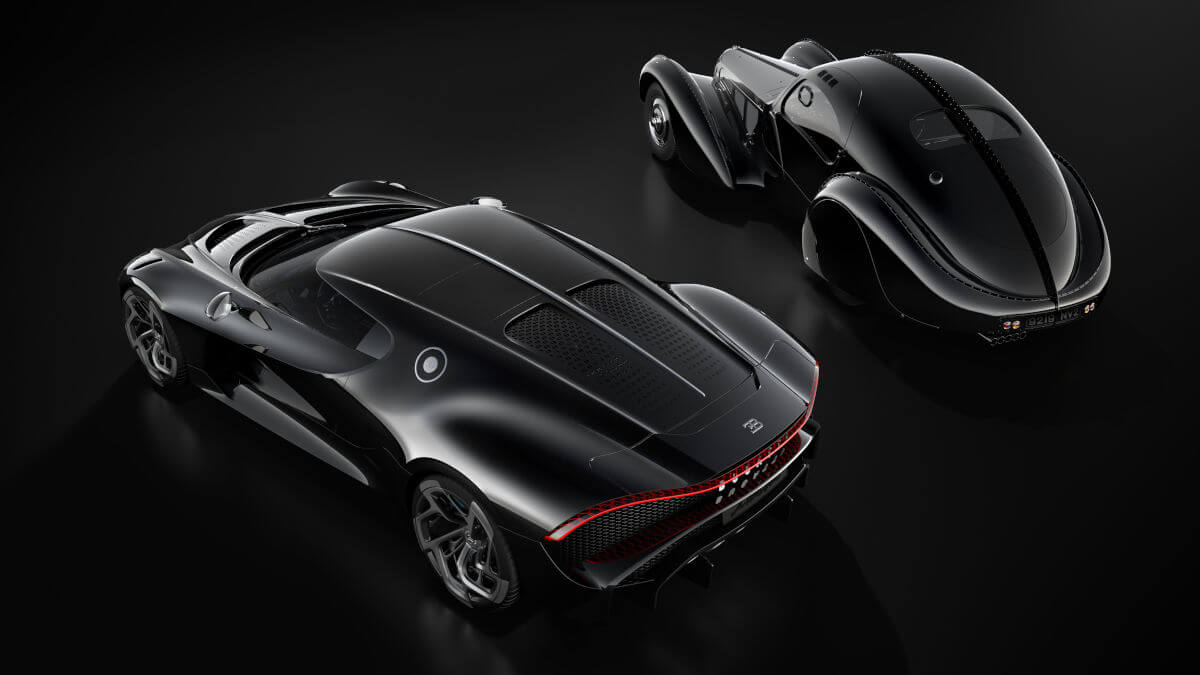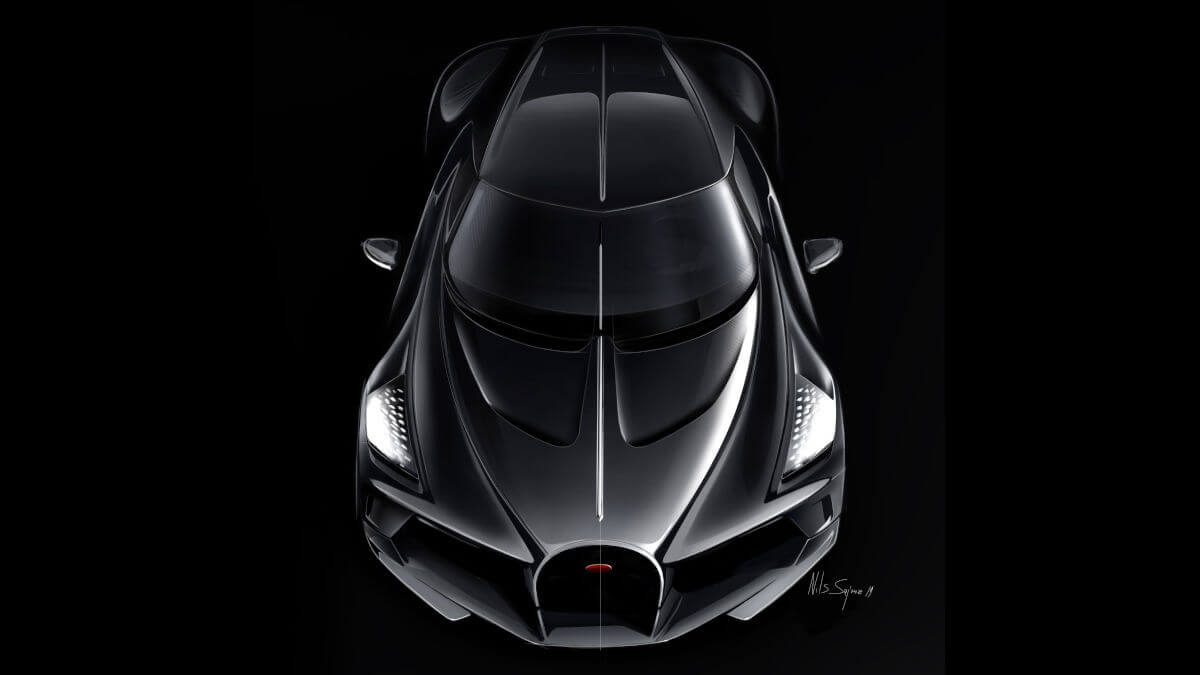 Inserting the gemstones into the ergonomically shaped watch case is a great challenge. At Jacob & Co., however, the skilful team or artisans has no problem in doing so. Due to their smooth surfaces, the sapphires look a little like shimmering shards of night sky. Without the diamonds, the case alone consists of 88 individual parts. In total, the watch mechanics put together 920 components to create this unique watch. The movement can be wound by a crank on the crown, which then provides a power reserve of up to 48 hours. In addition to the time, a chronograph function including a reference time display is used, which indicates the value in seconds that differs from the pre-selected reference time.

Inside the case, two accelerated triple-axis tourbillons work to compensate for the effects of gravity on the precision of hand movement. Watch collectors particularly appreciate minute repeats as complications in wristwatches, as they are difficult for watchmakers to design. In most cases, these movements display hours, quarters and minutes. The Twin Turbo Furious Bugatti La Montre Noire sets new standards in this respect by additionally beating in ten-minute intervals after the hours and before the minutes, if desired. Such a decimal minute repeater is only very rarely available in the trade. Neither Jacob & Co. nor Bugatti provided more precise information on the price of this black one-off wristwatch.

Images: Bugatti, Jacob & Co.