Automotive
Gordon Murray Automotive T.50s Niki Lauda
Gordon Murray Automotive (GMA) is paying tribute to three-time F1 world champion Niki Lauda with their new T.50s. This is the more track-ready version of the T.50 road-going sports car unveiled in August 2020, but development of the two variants took place entirely in parallel. Gordon Murray, the brain behind the legendary McLaren F1, always had this even wilder racer in mind as well, with which his fan technology really comes into its own. Already debuting on the T.50 was a system that selectively extracts air from under the underbody and discharges it via a turbine-like outlet centrally at the rear. In the T.50s, GMA combines this with aerodynamics that have been consistently adapted for racetrack use. Lauda was employed by Brabham in Formula 1 in 1978, where he temporarily drove the BT46B Fan Car developed by Gordon Murray. He won the Swedish Grand Prix with this car. The presentation of the T.50s now took place on February 22, the birthday of Niki Lauda.
Extreme aerodynamics, 1.5 tons of downforce
In addition to the spoiler lip that protrudes further, side air deflectors are used on the front end. NACA air intakes in the front hood stream air to the brakes and interior ventilation. Above the wheels, venting louvres ensure balanced pressure in the wheel arches. Deep cutouts in the lower area towards the sills also help. A roof snorkel provides the engine with a ram air effect. Attached to it is a vertical fin, which calms the airflow towards the large rear wing at high speeds. The two diffuser elements to the right and left of the two exhaust tailpipes are particularly striking. Together with the 400 millimeter fan, the aerodynamics generate up to 1.5 tons of downforce.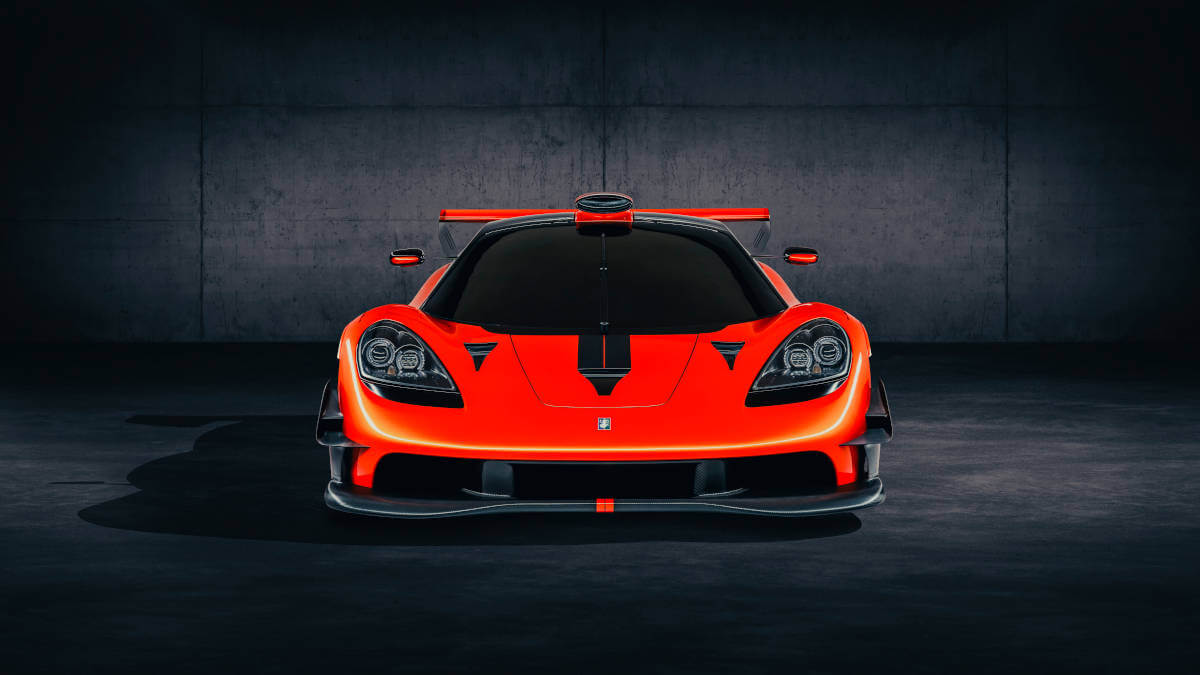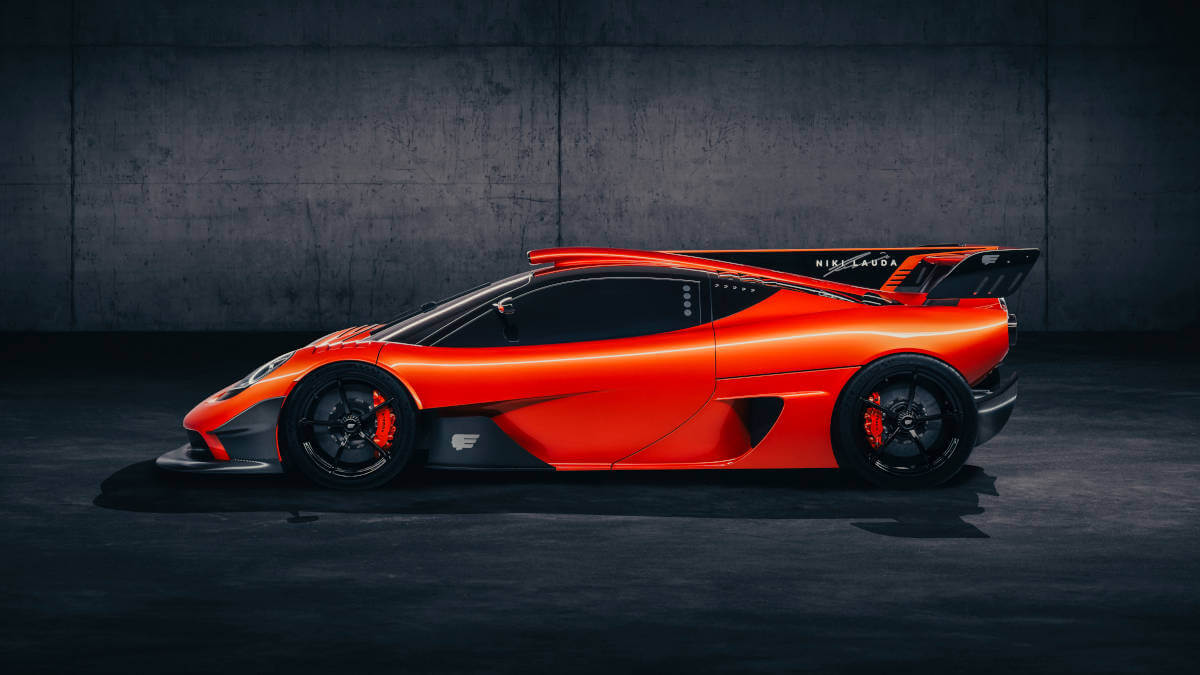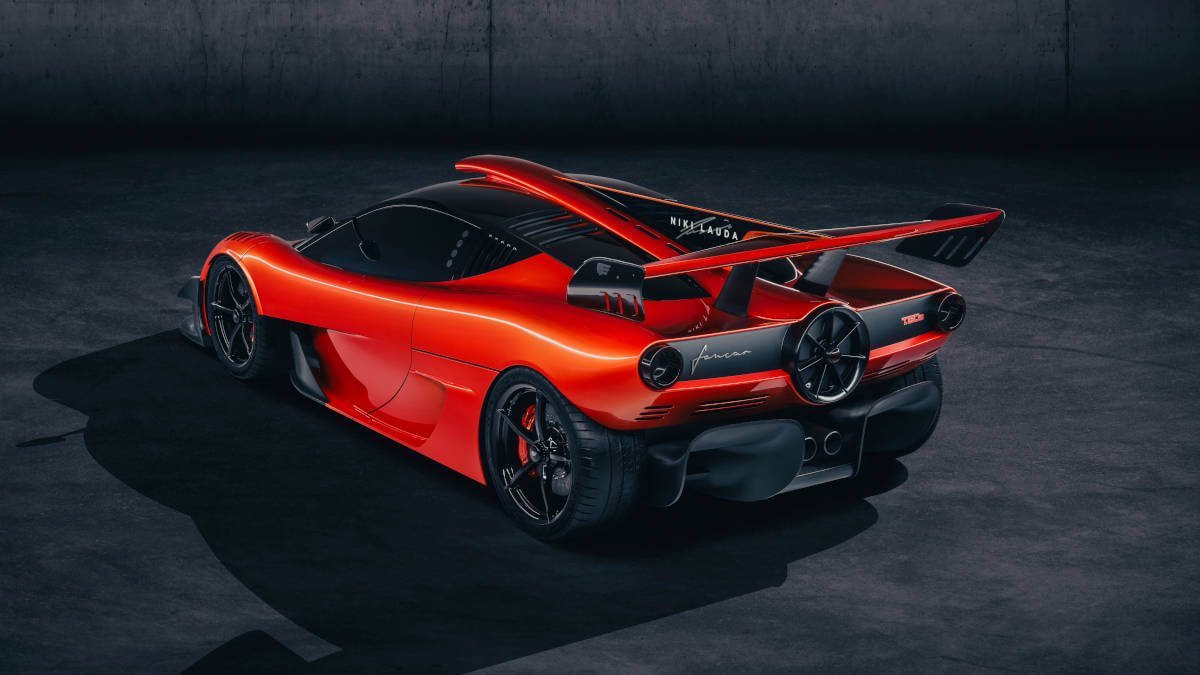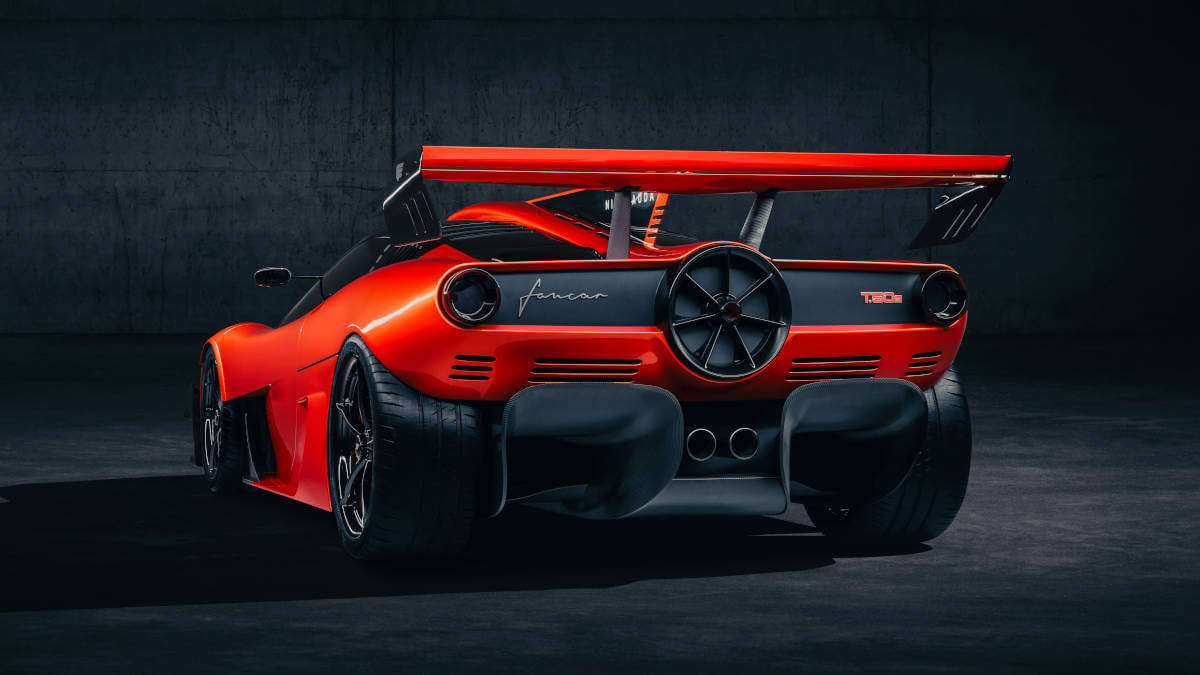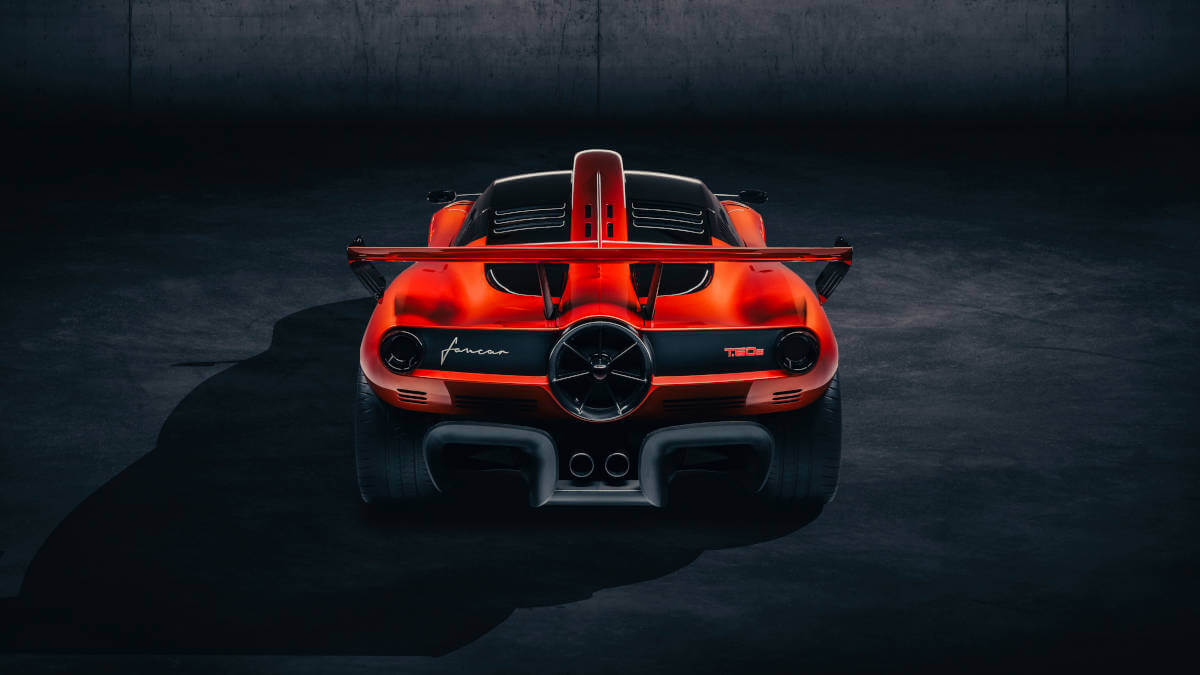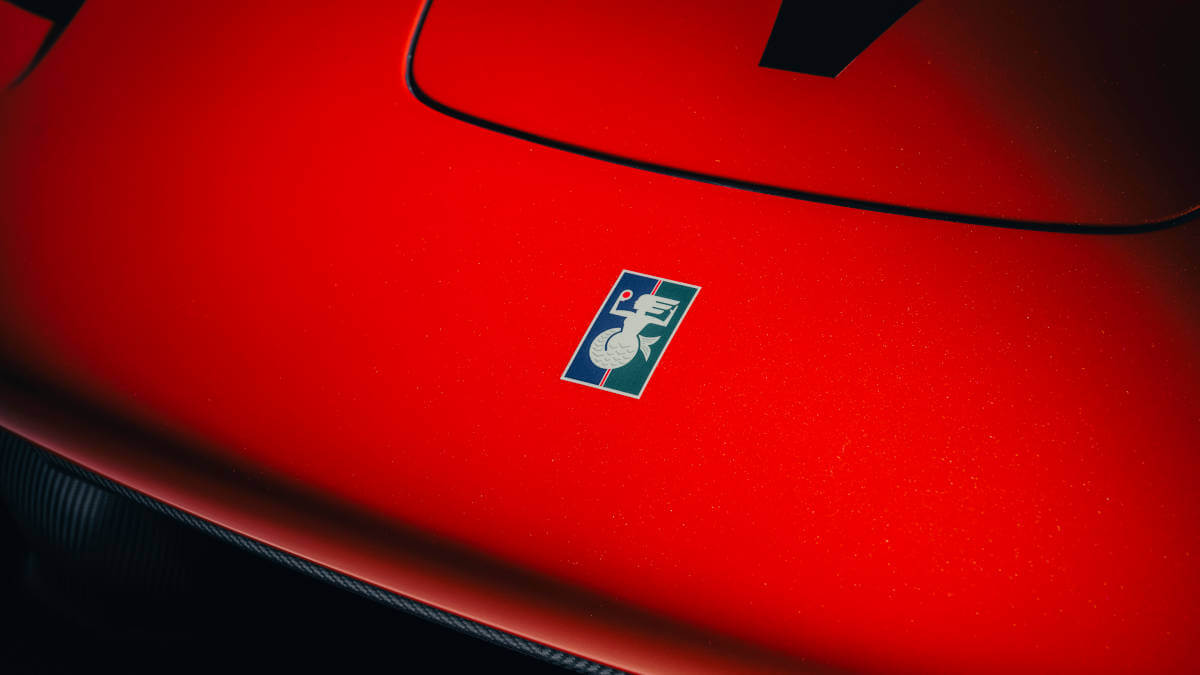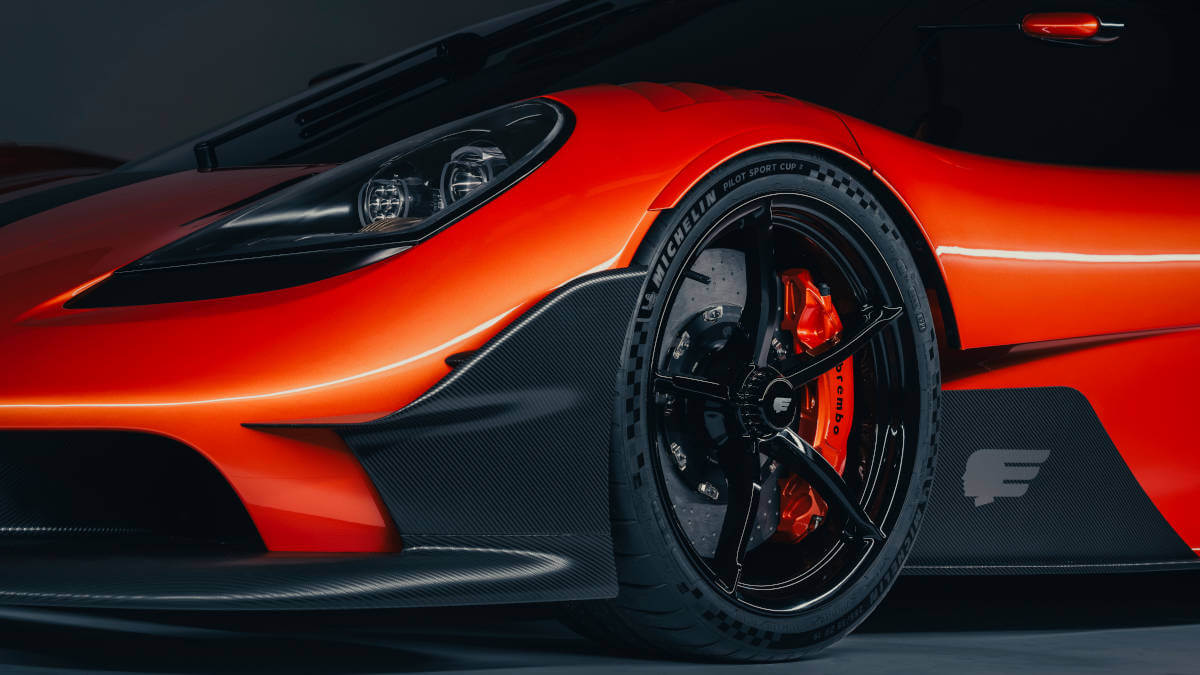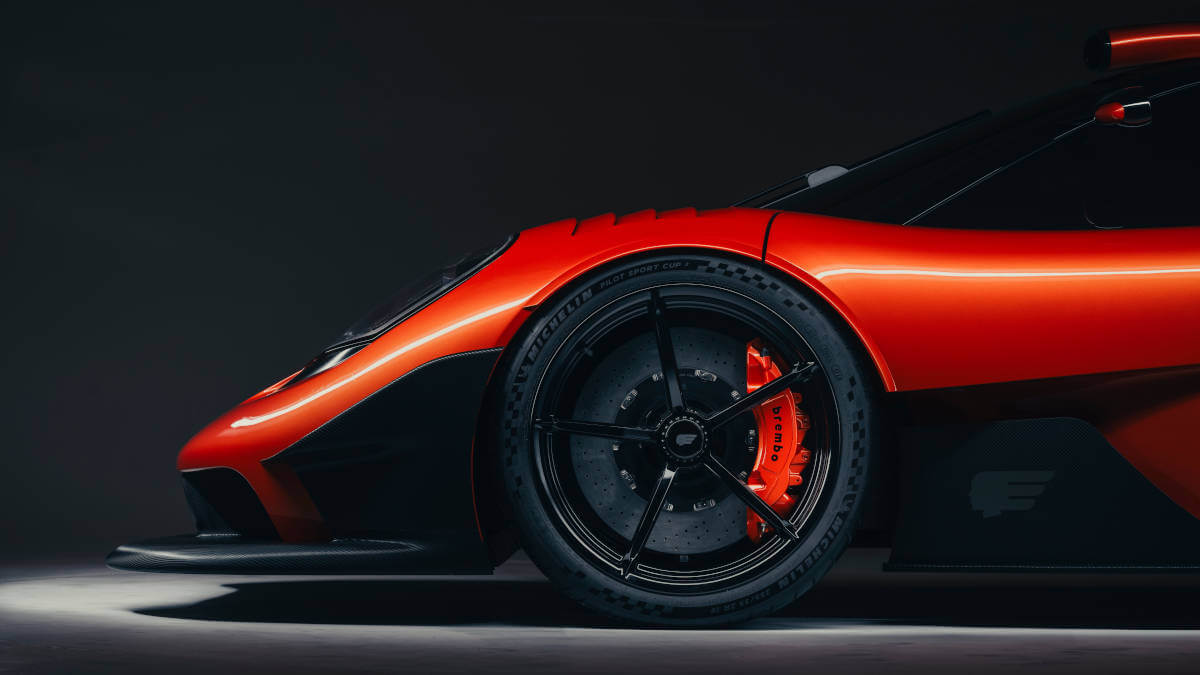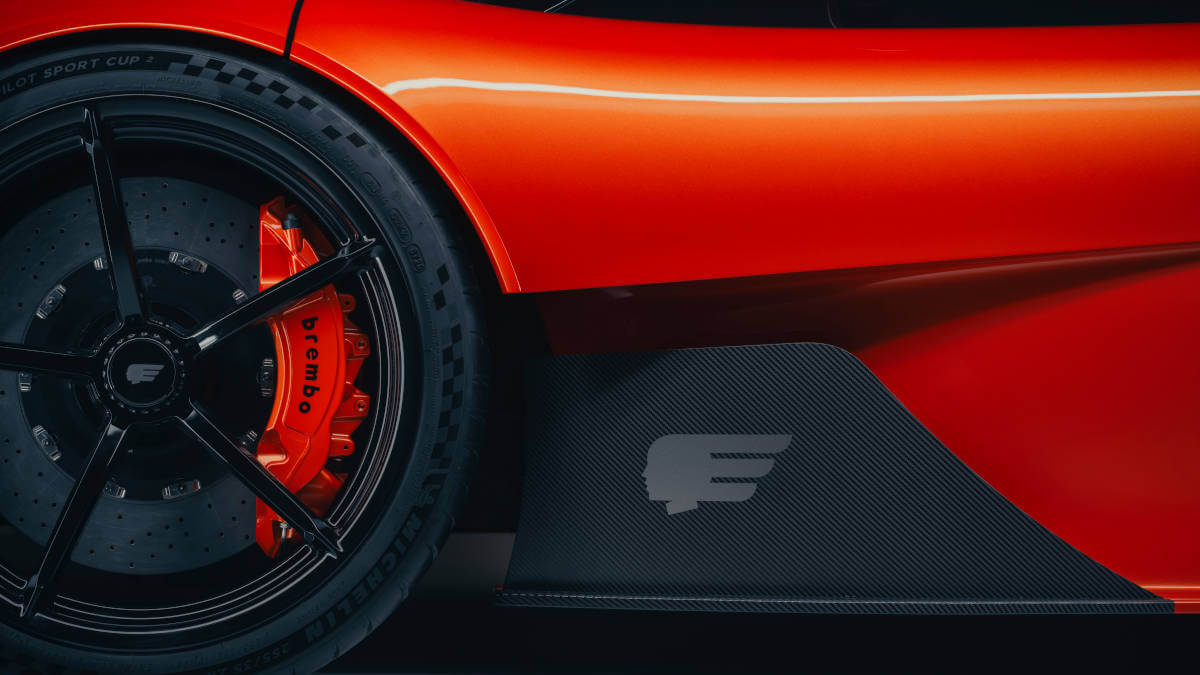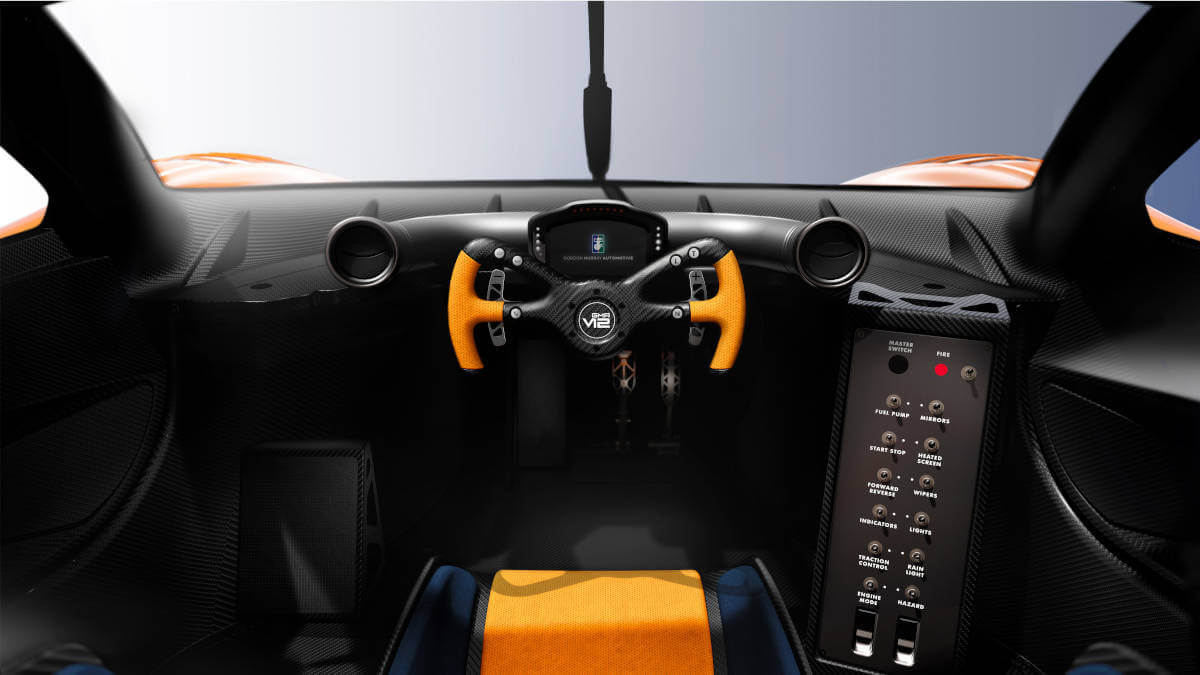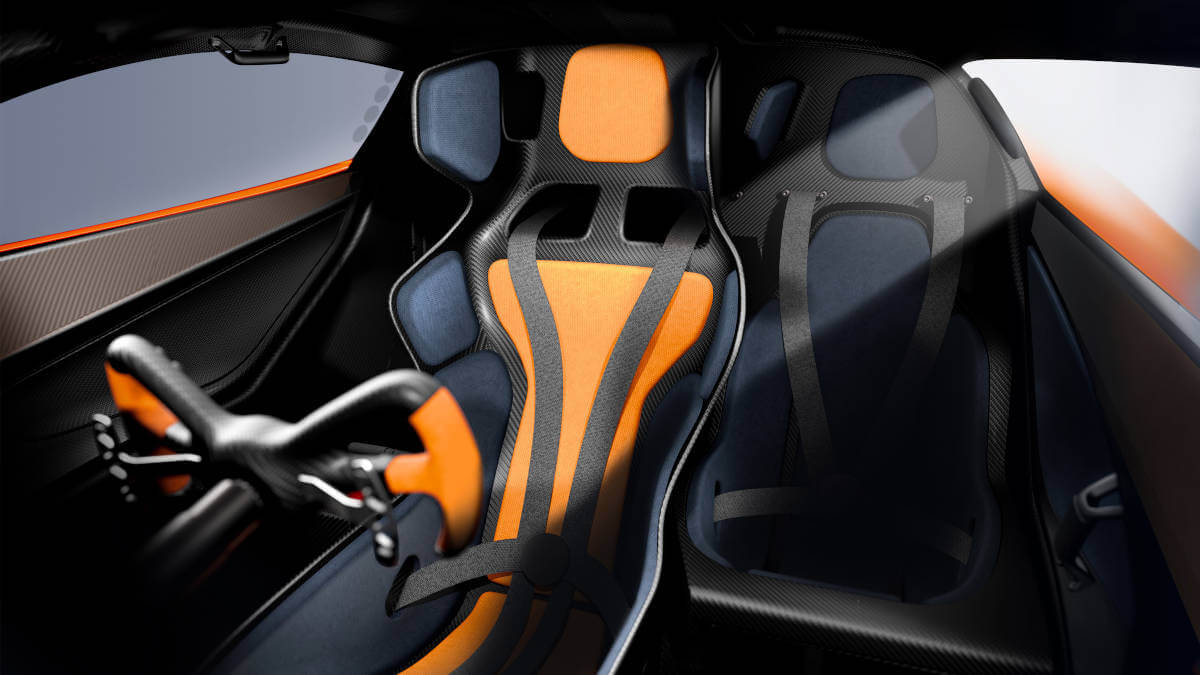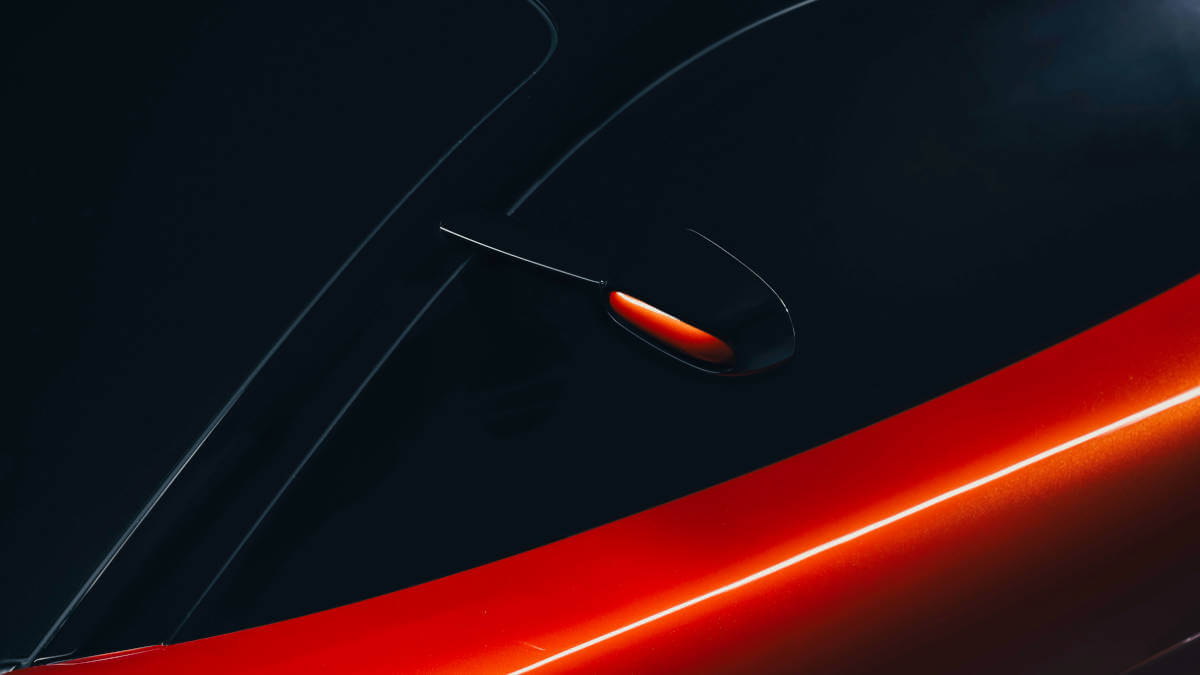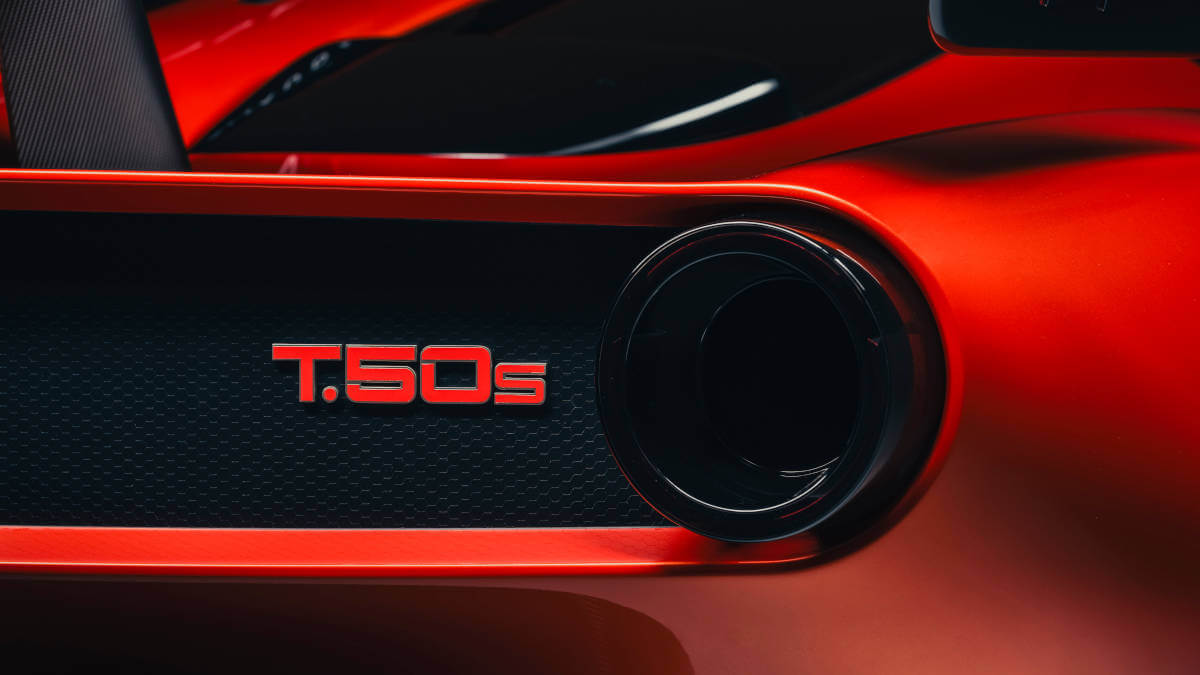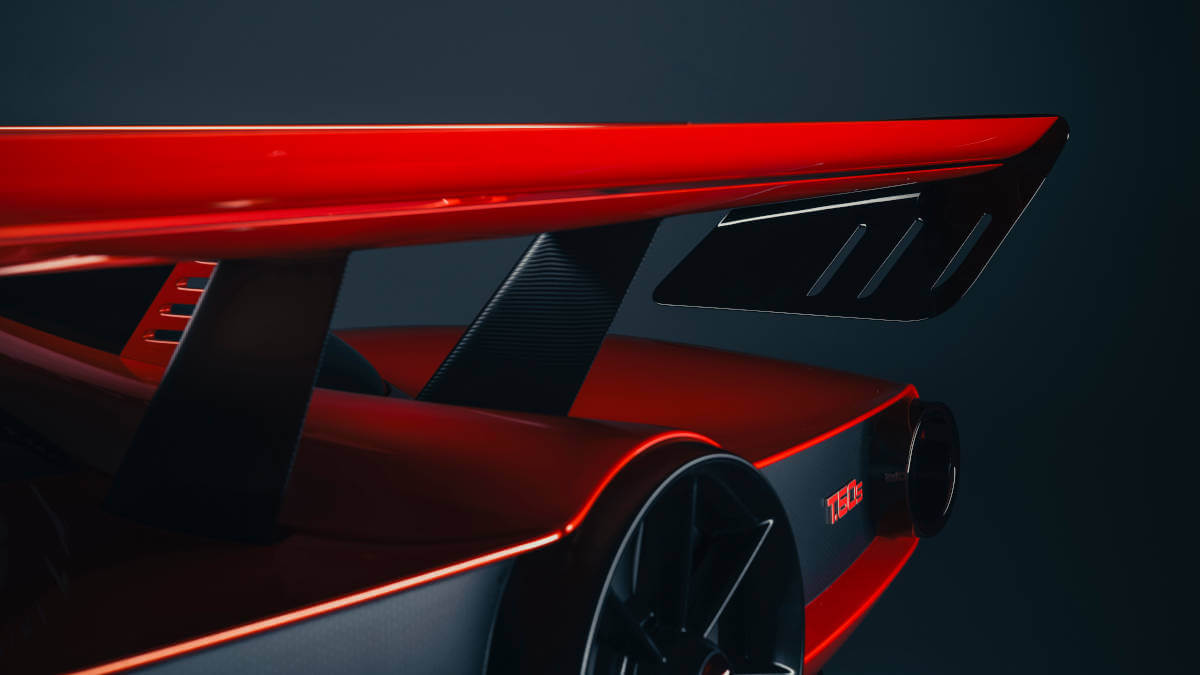 Ultra-light V12 engine with 735 hp
Although the road-going T.50 already is an ultra-lightweight car, GMA went on another diet with the T.50s. Including the engine installed behind the passengers and all the necessary operating fluids on board, the car weighs just 852 kilograms. This is particularly impressive since there is no small four-cylinder engine at work here. Together with Cosworth, GMA developed a 3.9-liter naturally aspirated V12 engine with a maximum of 12,100 rpm. It alone just weighs 162 kilograms. 735 hp and 486 Nm of torque reach the rear wheels via a sequential six-speed transmission from Xtrac. Two gear ratios are available for long or short racetracks, with top speeds of either 170 or 210 mph. Due to the catalytic converter-less exhaust system, street certification isn't possible in the vast majority of countries. Carbon ceramic brakes from Brembo achieve negative acceleration values of up to 3.5 g.
25 units from the beginning of 2023
Inside, the central driver position remains as it once was in the McLaren F1. Six-point harnesses and a carbon bucket seat connect the driver to the vehicle. To his left, he can take a passenger with him on the racetrack if he wishes, secured by a four-point harness. On the right side of the cockpit sits the standard fire extinguisher system in place of a third seat. In total, GMA plans a small run of just 25 units. Production will start following the 100 T.50 cars from around January 2023. Interested parties will have to part with at least £ 3.1 million plus taxes. Gordon Murray is dedicating each vehicle to an F1 victory that his vehicles have clinched.

Images: Gordon Murray Automotive