Automotive
David Brown Mini Remastered Oselli Edition
Back in September 2019, David Brown Automotive (DBA) announced an exclusive special edition Mini Remastered model. This is being created together with a legendary classic tuner and also bears its name. Oselli Engineering has existed in the UK since the 1960s. The four-cylinder engine with a displacement increase to 1.45 liters also comes from there. Two SU carburetors provide the mixture preparation. This provides 125 hp and 153 Nm of torque. In addition to the increase in displacement, Oselli provides a cylinder head with hand ported and polished channels, a reinforced crankshaft, an optimized camshaft, a limited-slip differential and other tuning measures. Adapted to the higher performance, brakes from AP Racing and a sports suspension from Bilstein are added, as well as a sports exhaust system. As an alternative to the manual five-speed gearbox, there is a four-speed automatic transmission combined with an 1.38-liter engine.
Two colors, three contrasting colors
Sitting in the wheel arches are 13-inch alloy wheels in graphite grey or gold with sports tires. For the body, there is a choice of 'Carbon Grey' or 'Old English White'. There are matching contrasting stripes on the front, roof, rear and sides in 'Competition Red', 'Royal Blue' or 'Heritage Green'. These are applied by hand. As on the Speedback Silverstone Edition, the brand logos are monochrome. Instead of chrome, the headlight rings, the surrounds of the taillights and the exterior fuel filler caps wear gloss black. The radiator grille features a large 60 as a reminder of 60 years of Mini production. To the side of this are additional lights which, like the main headlights, use LED technology.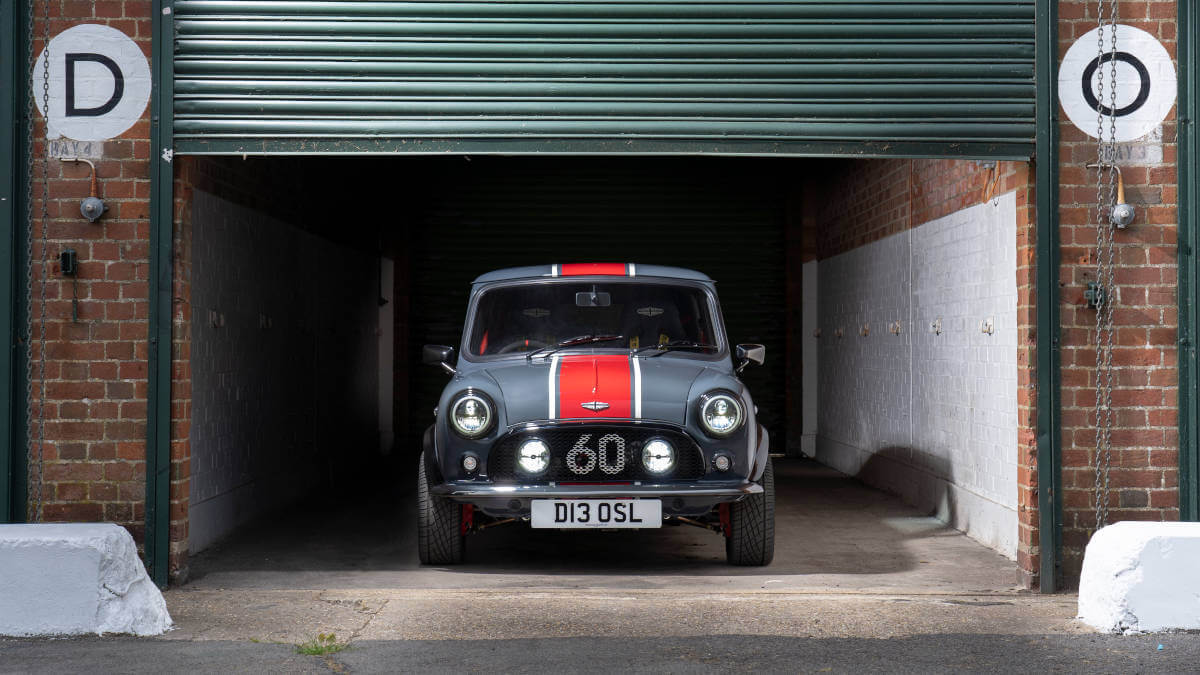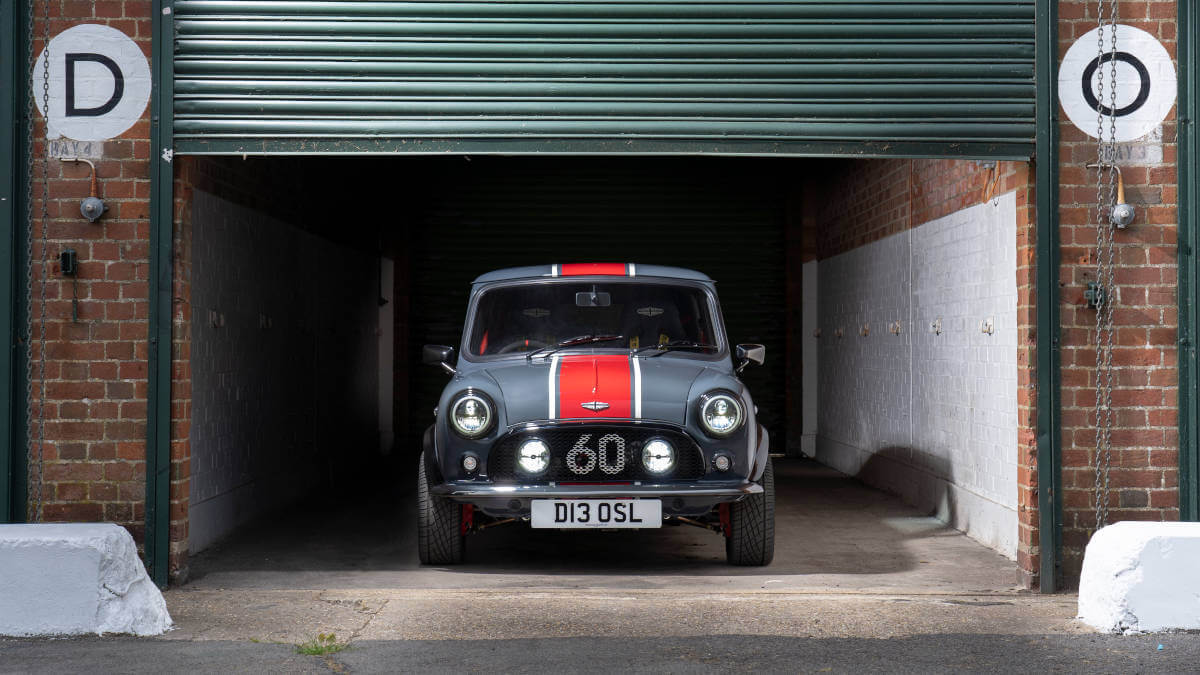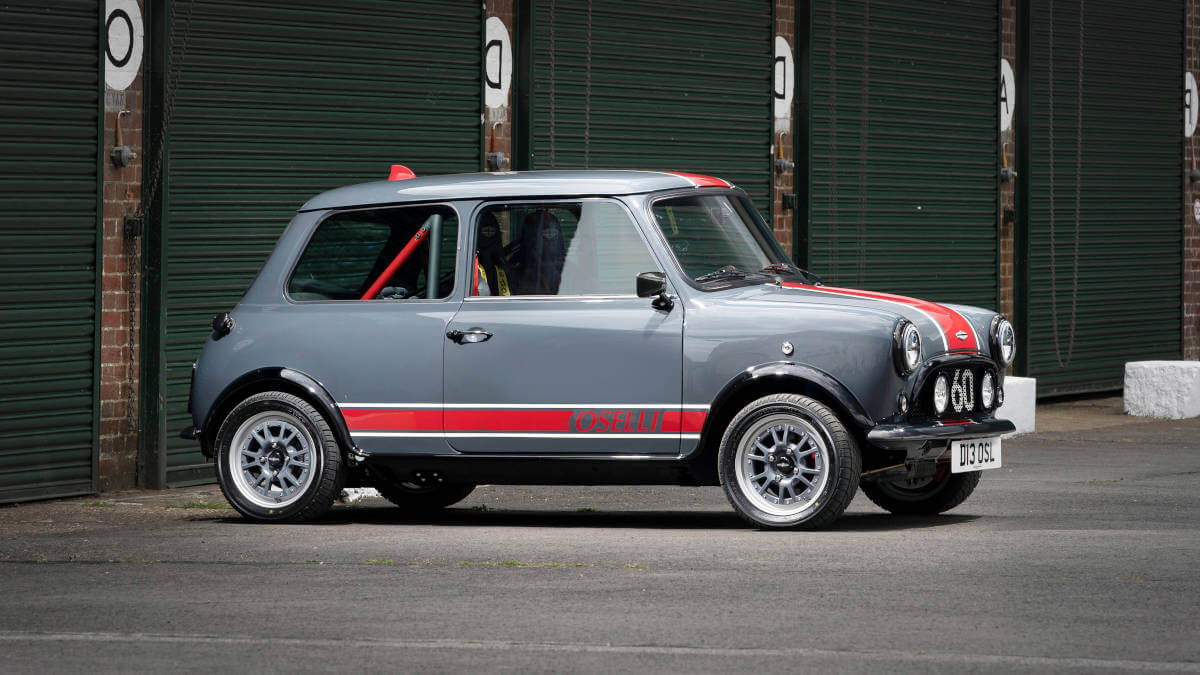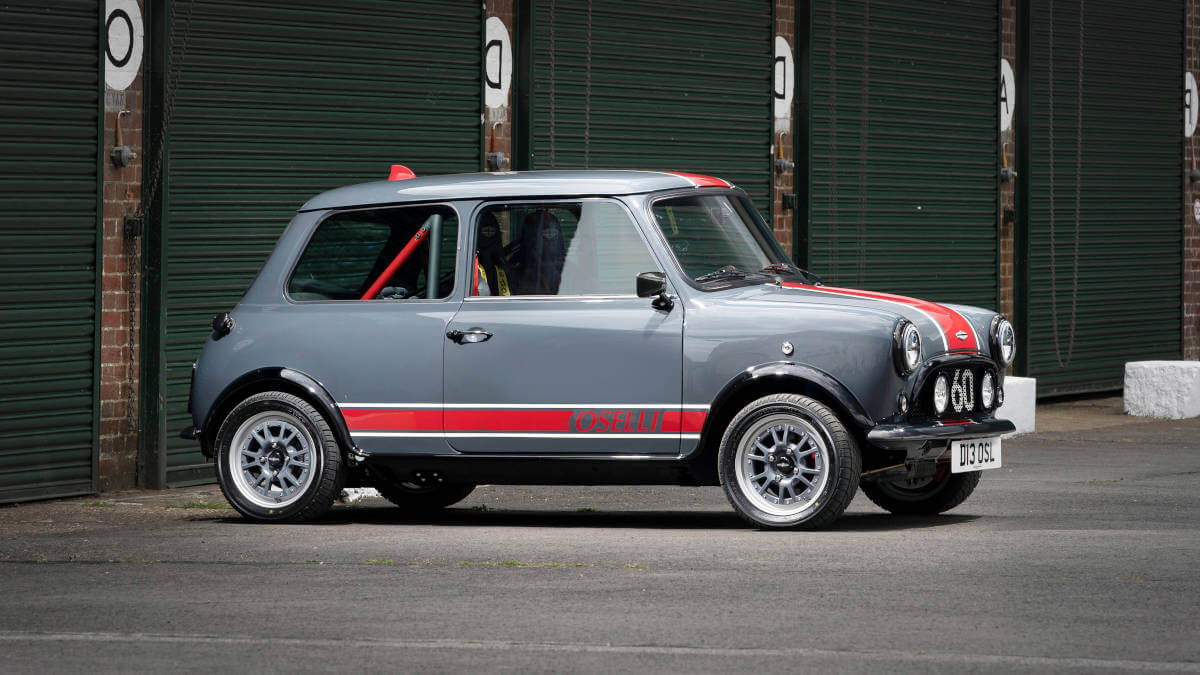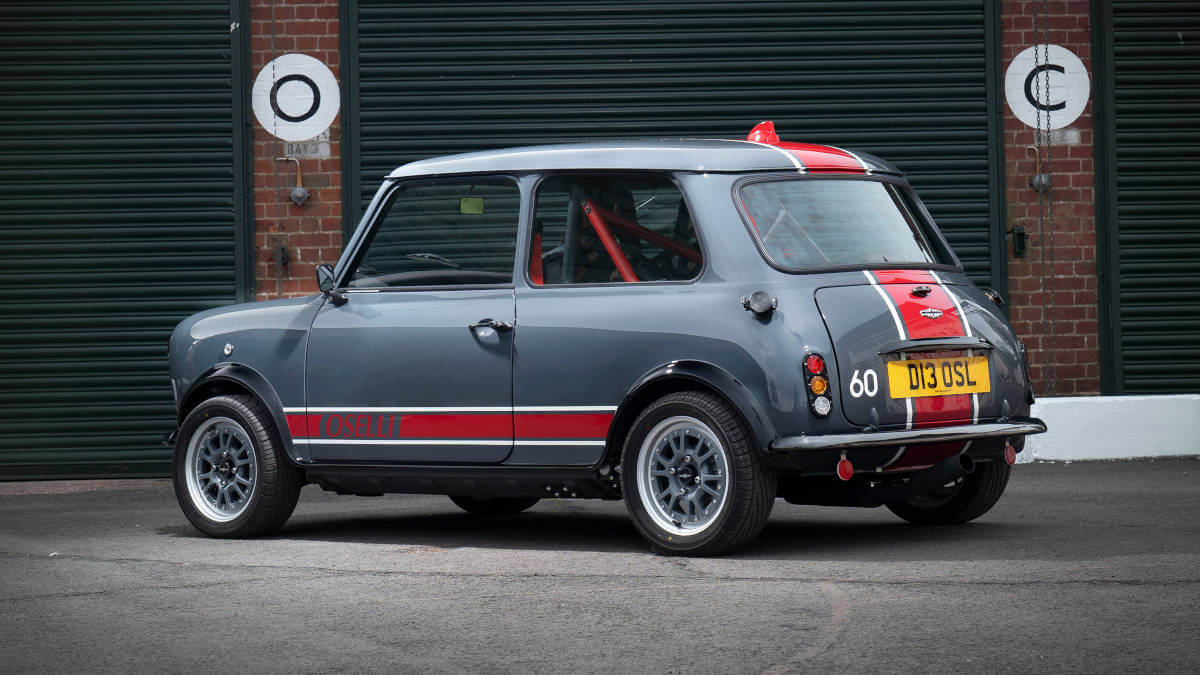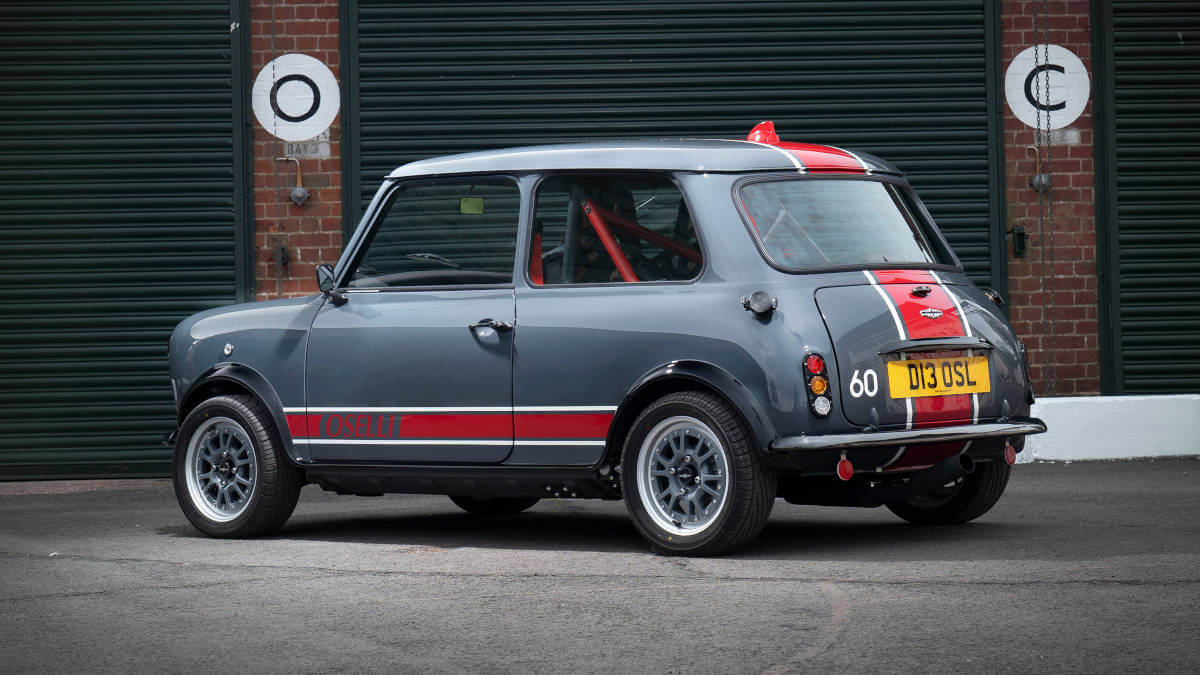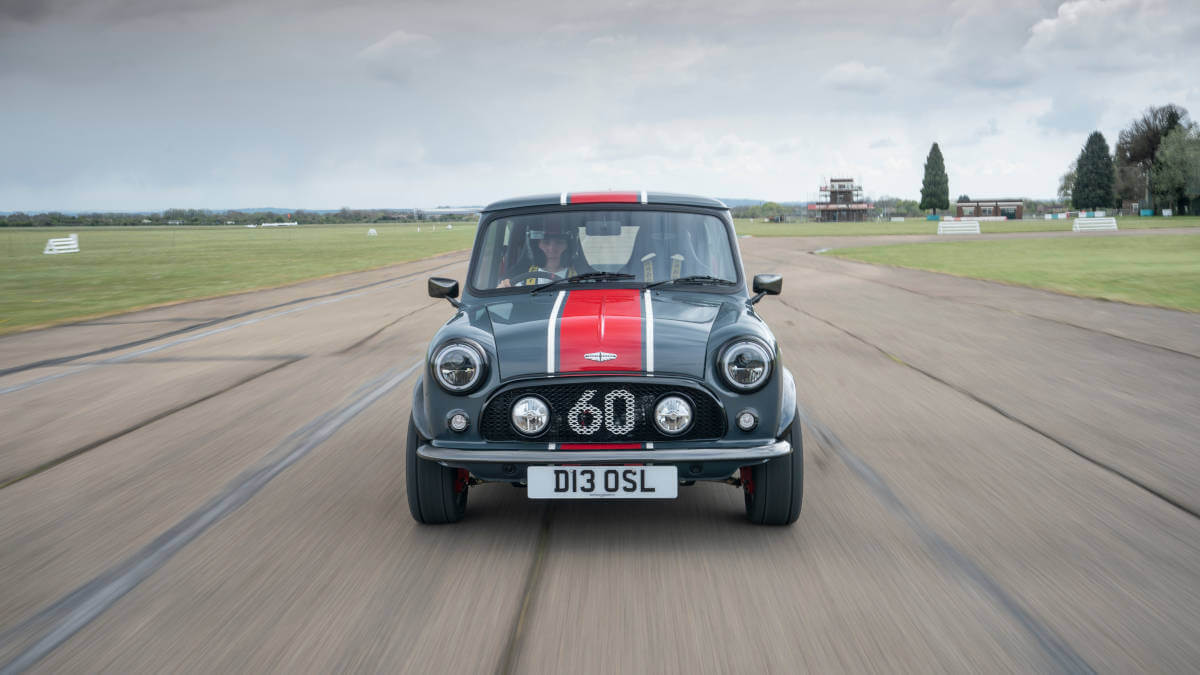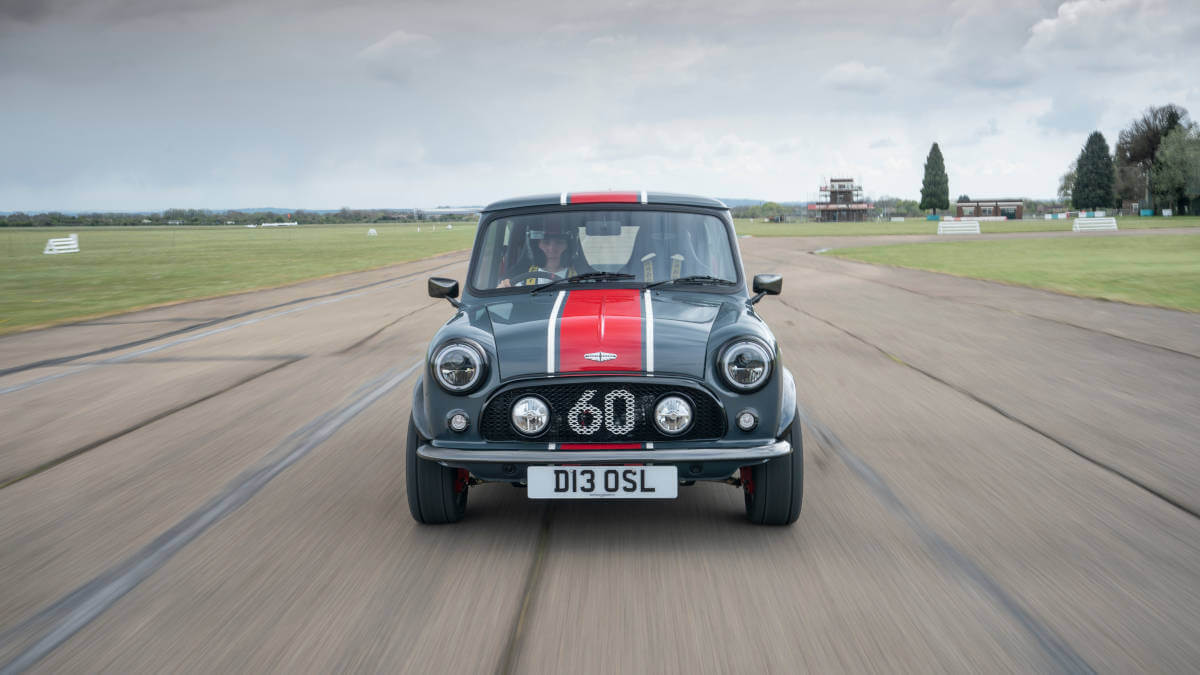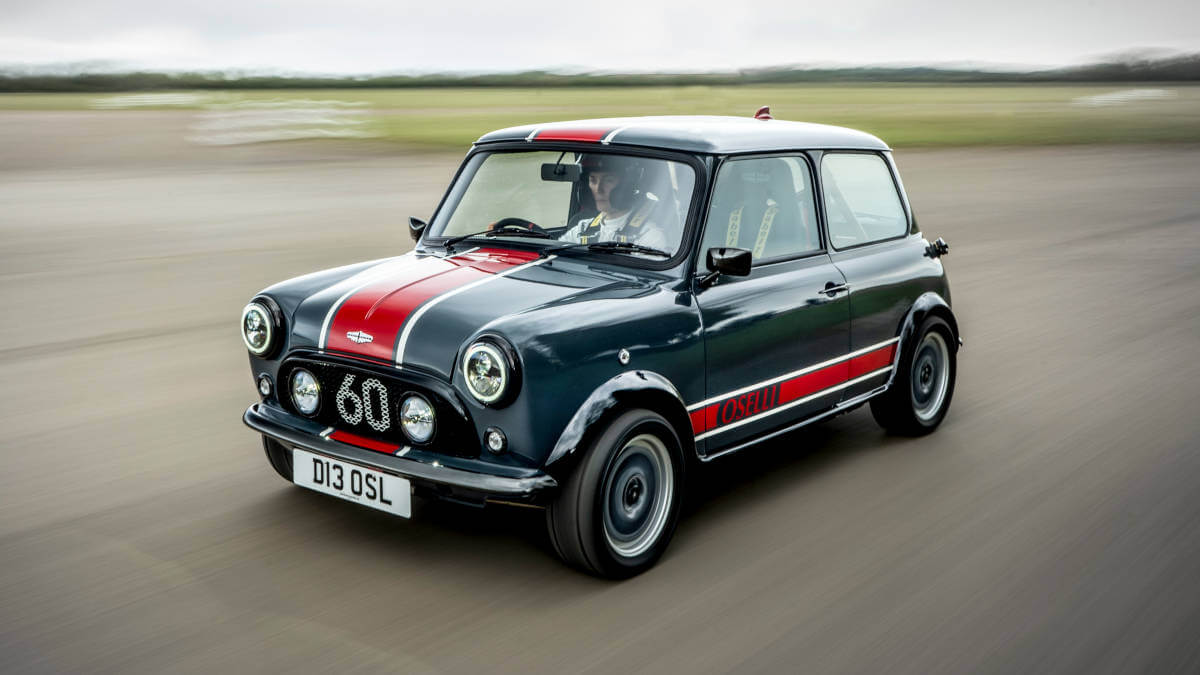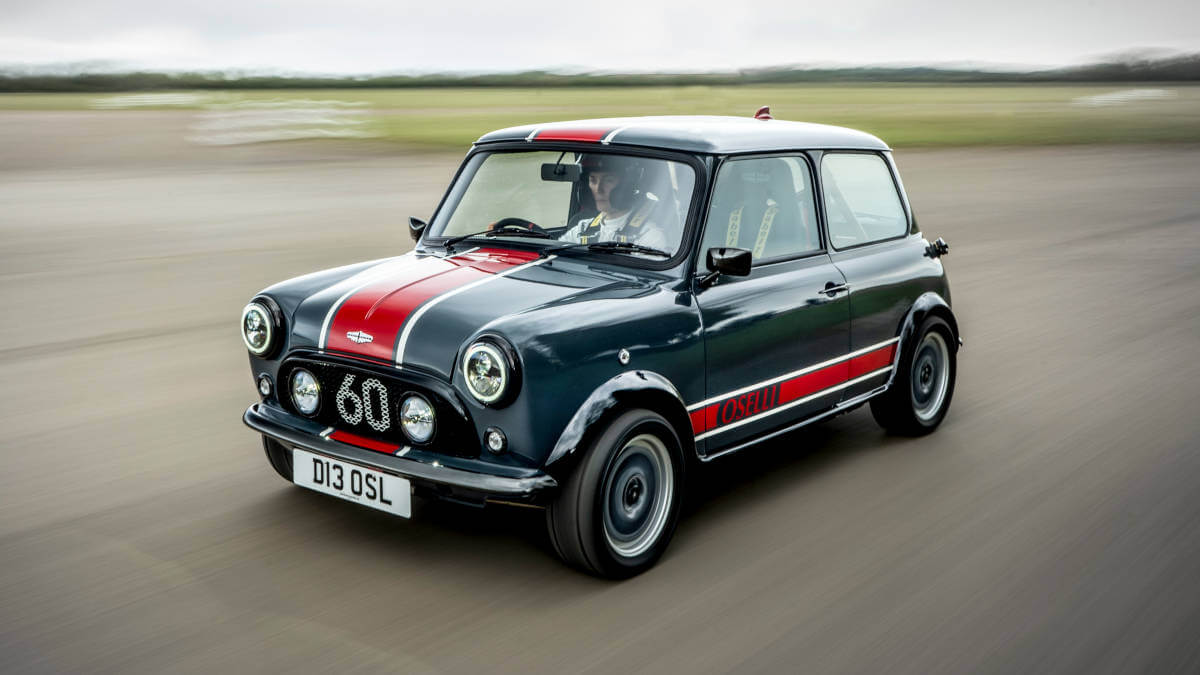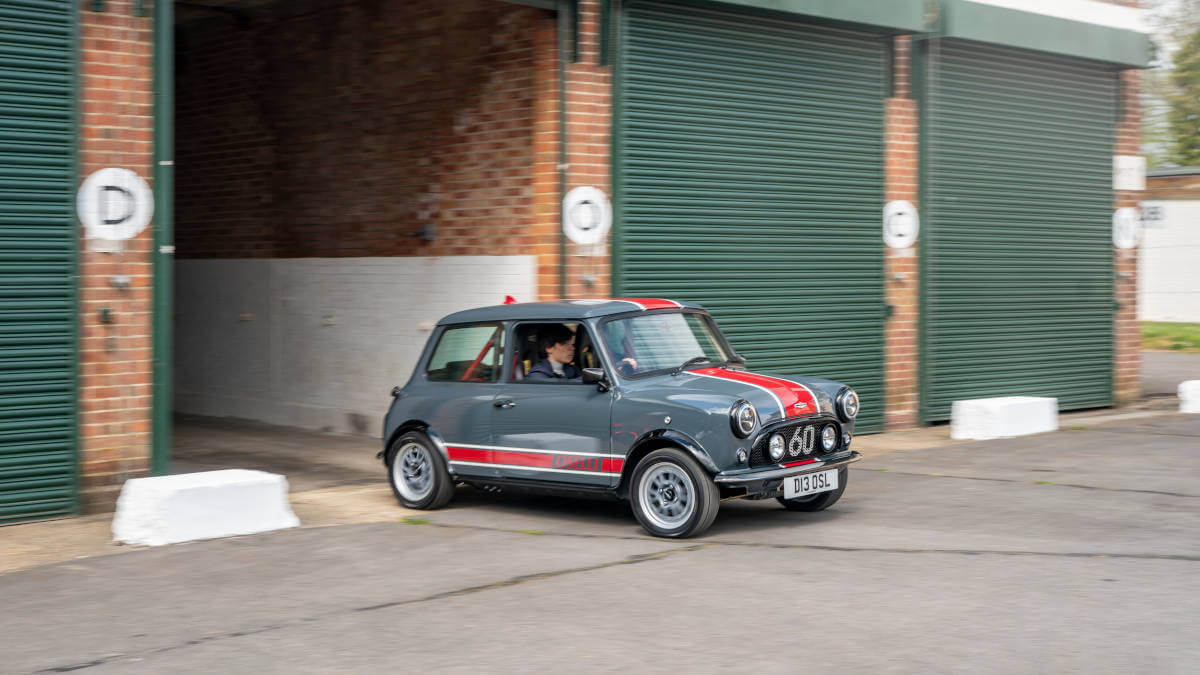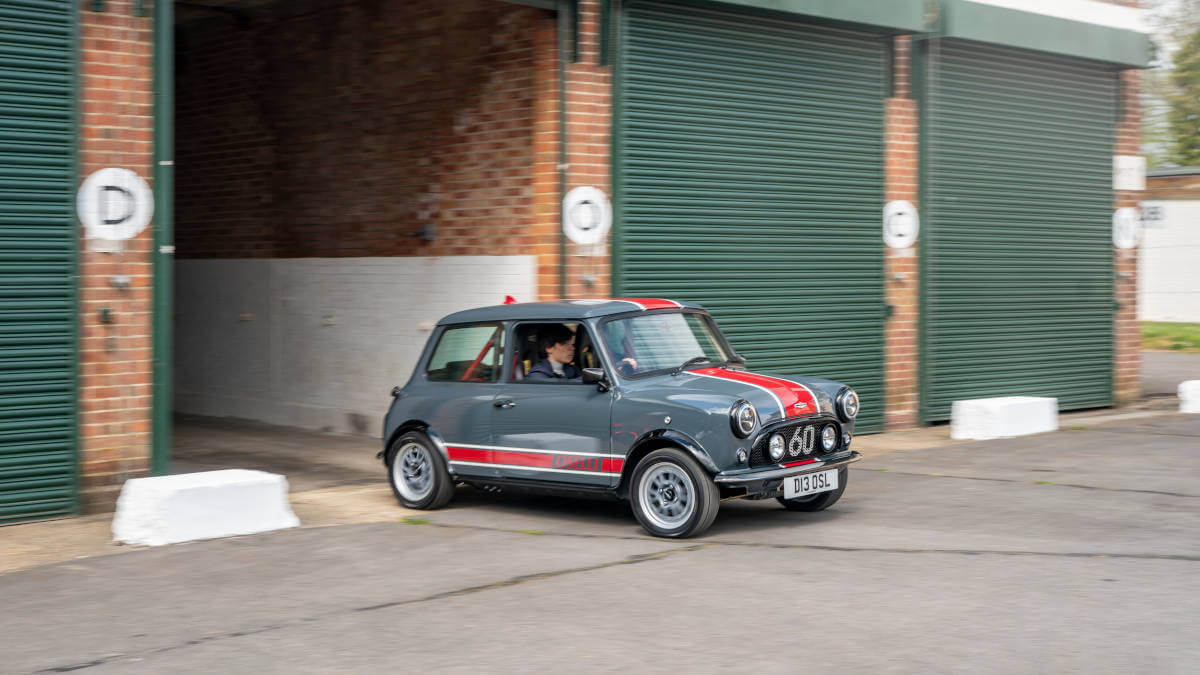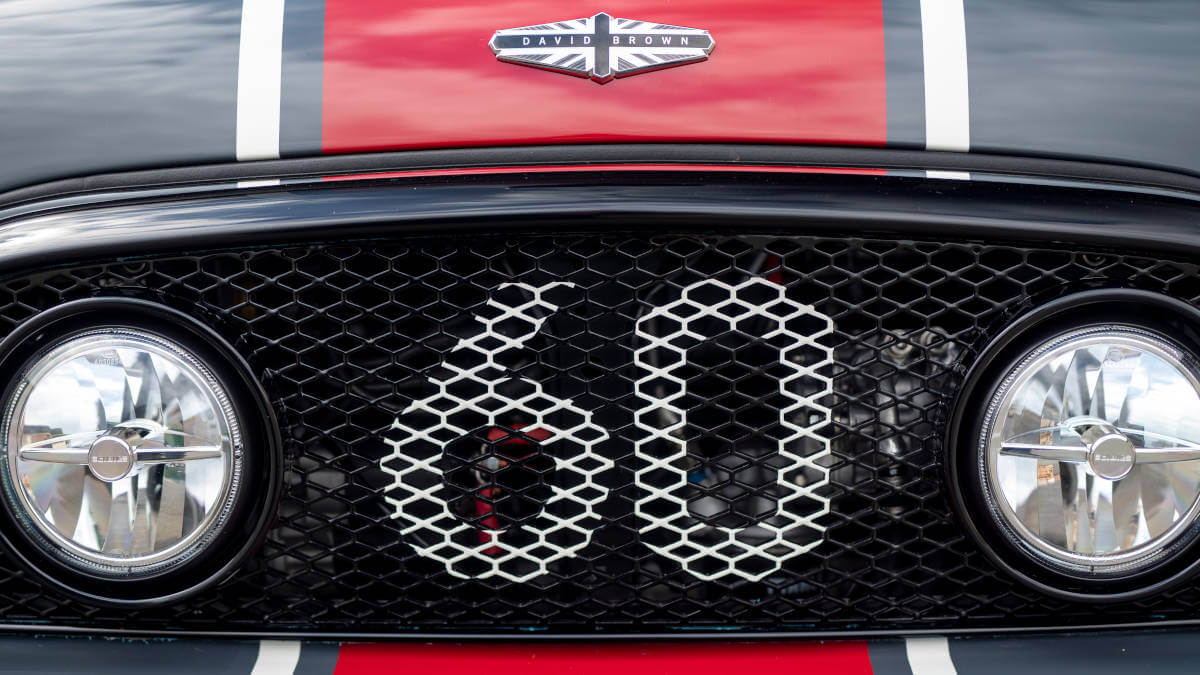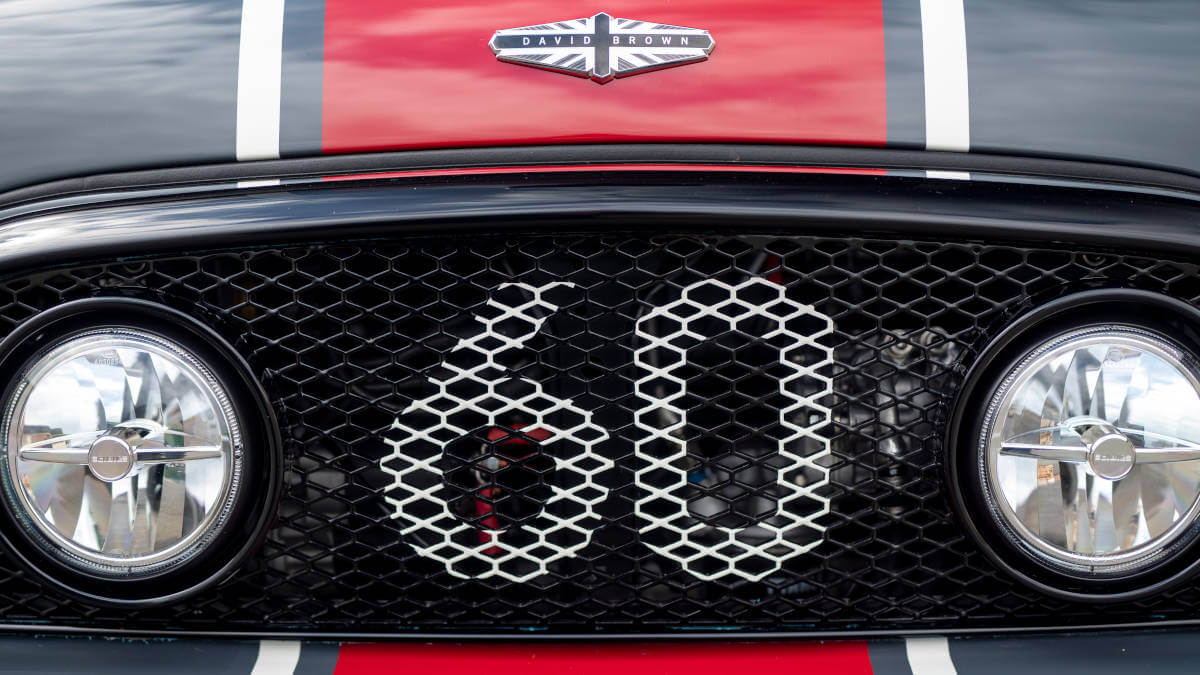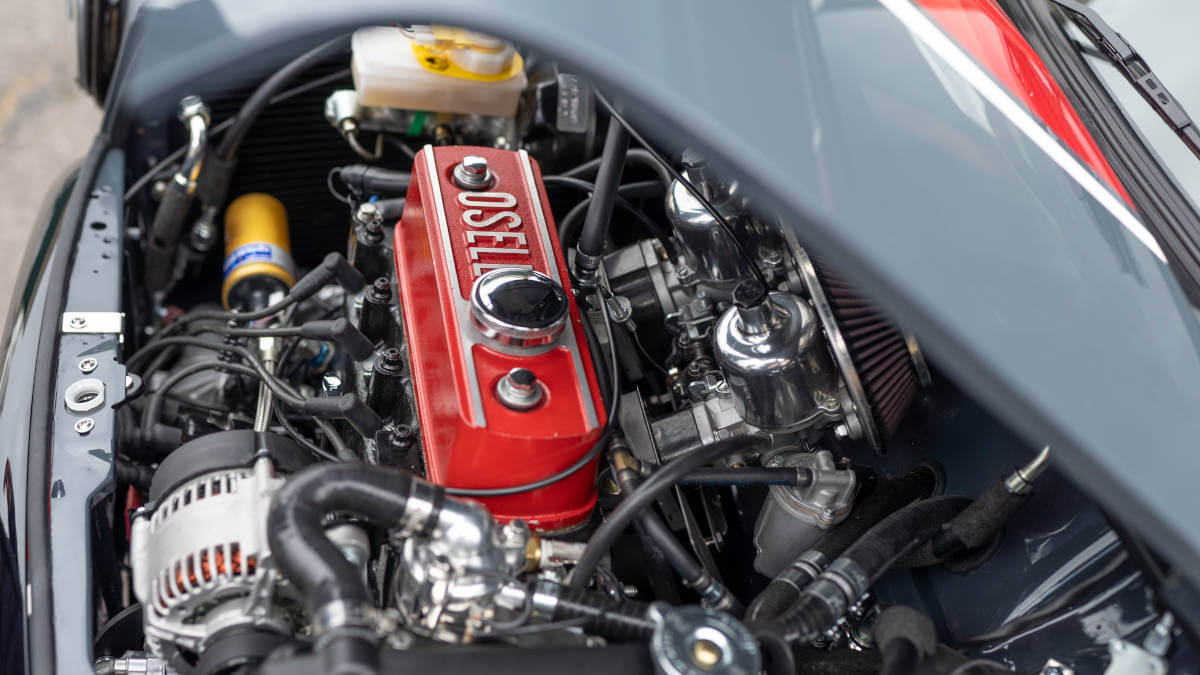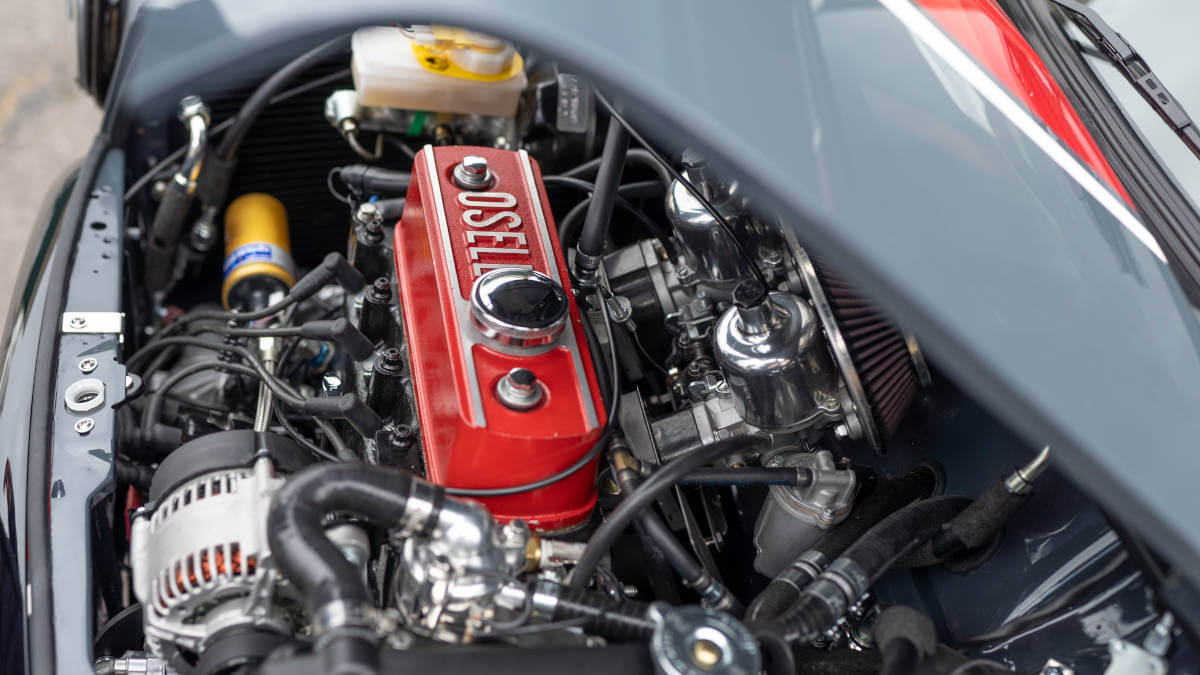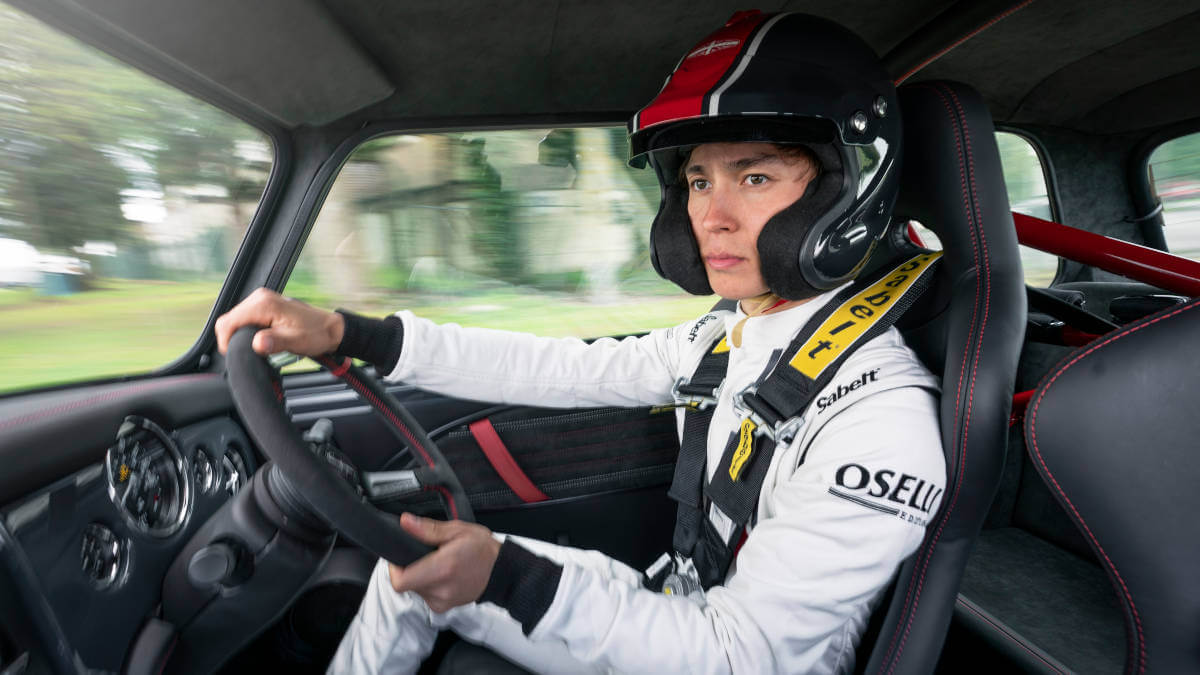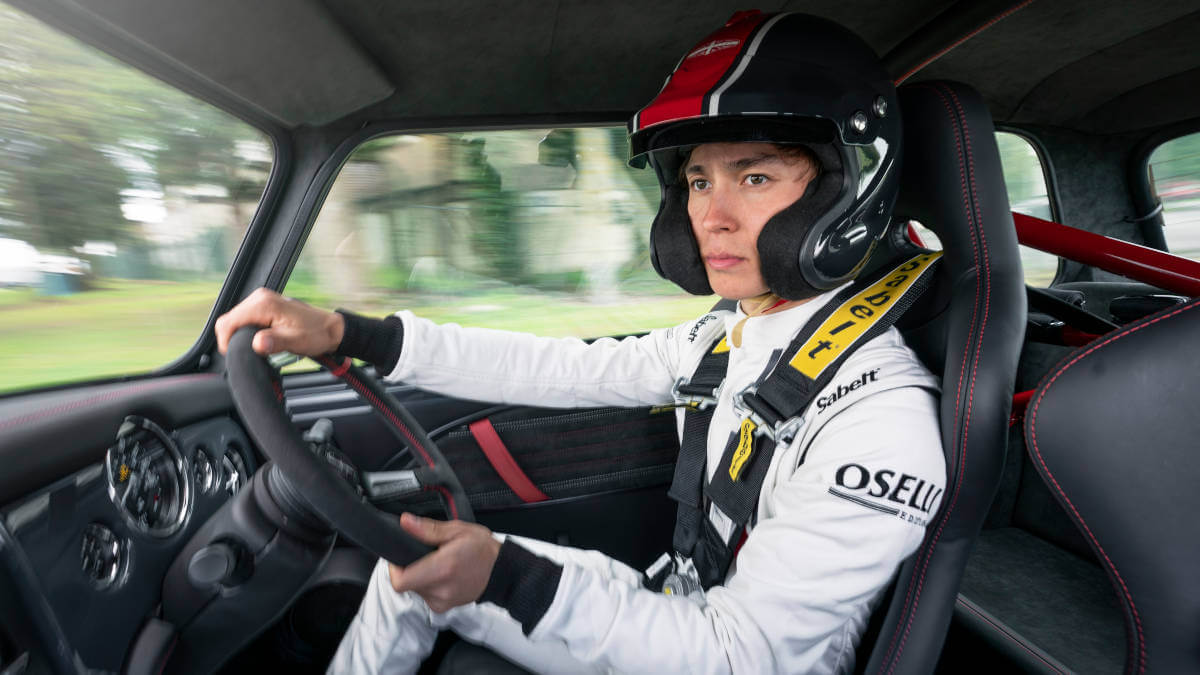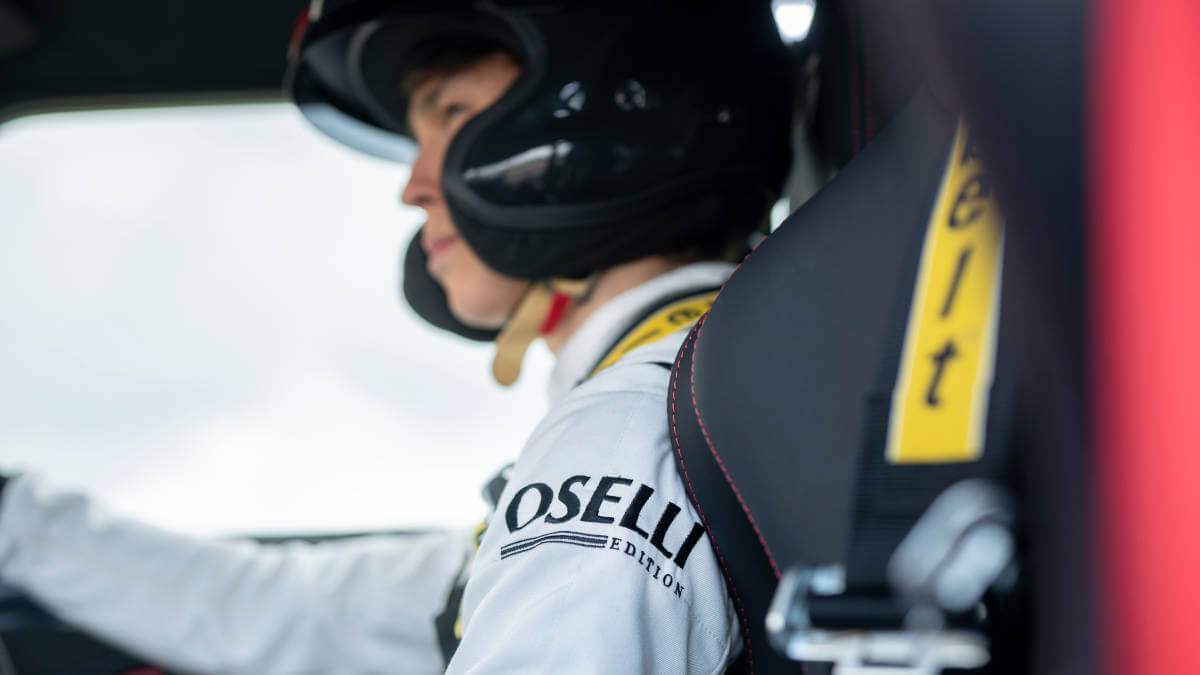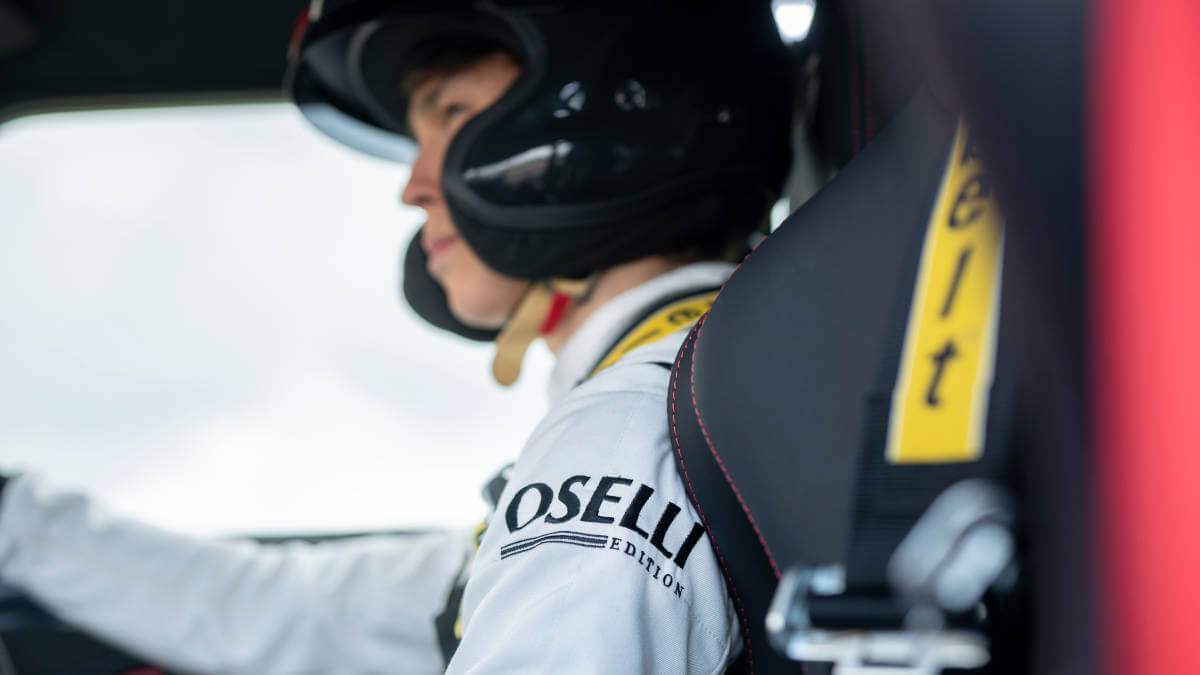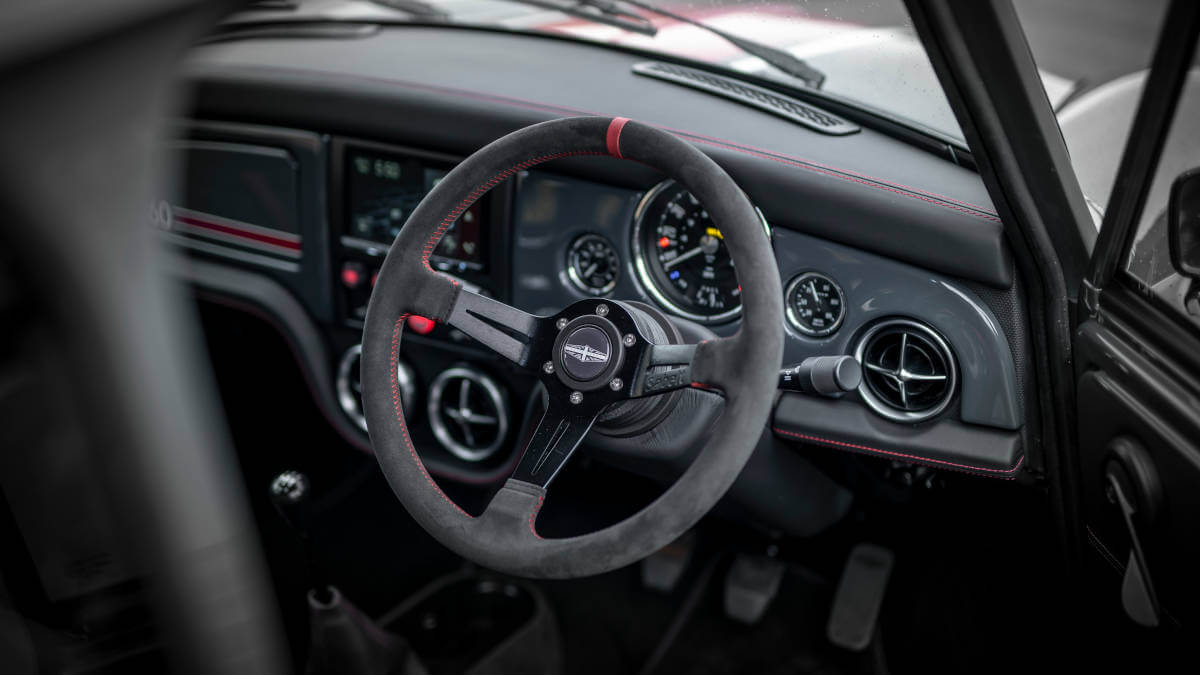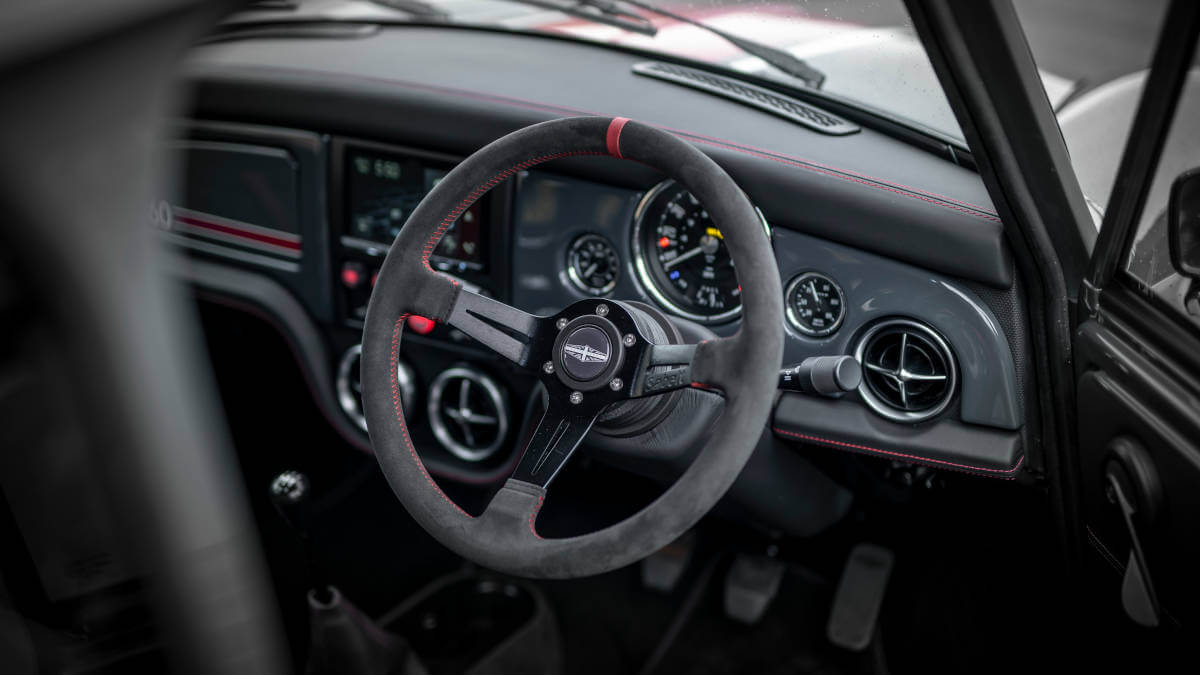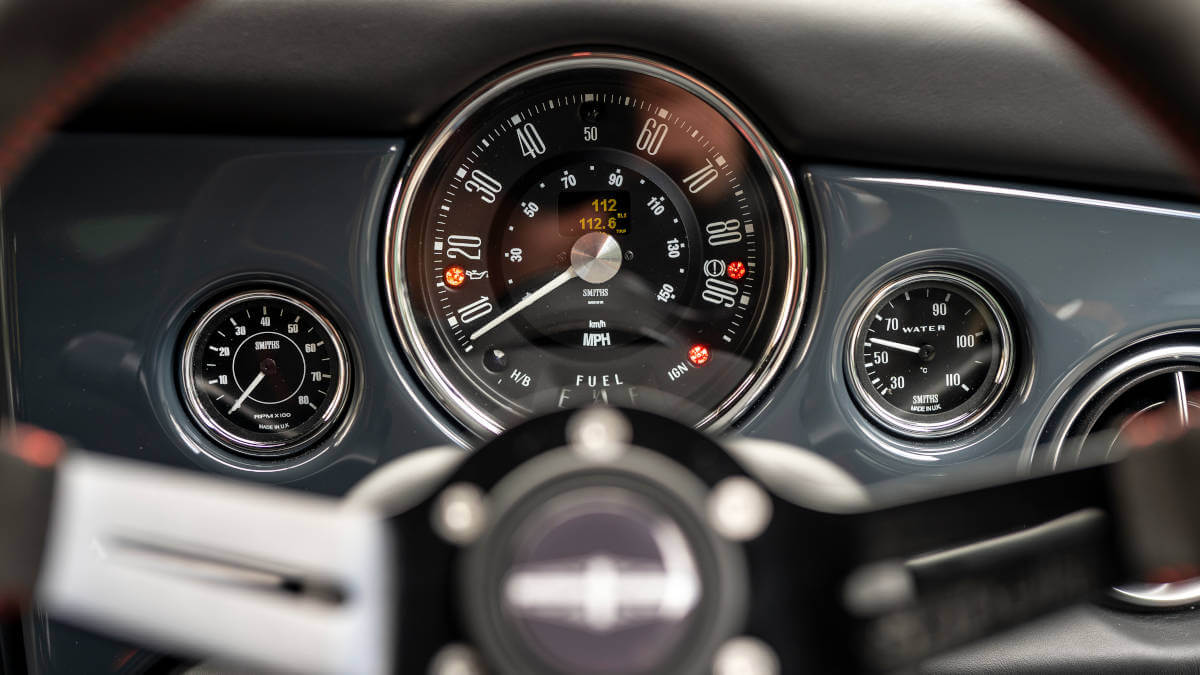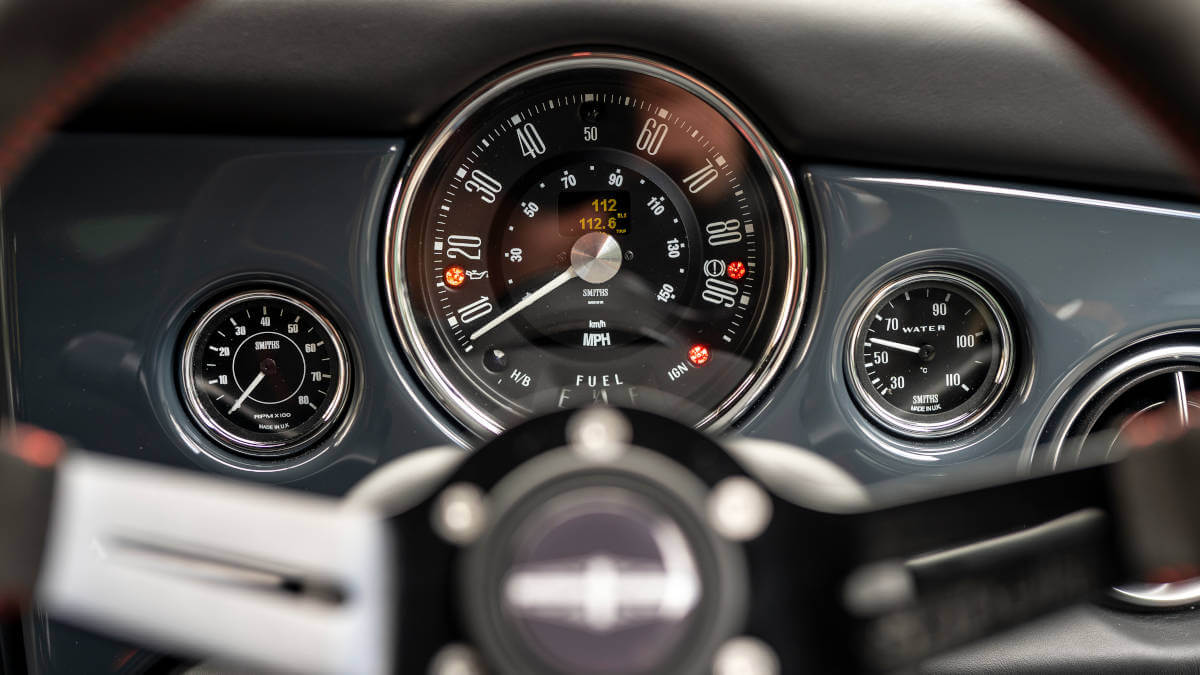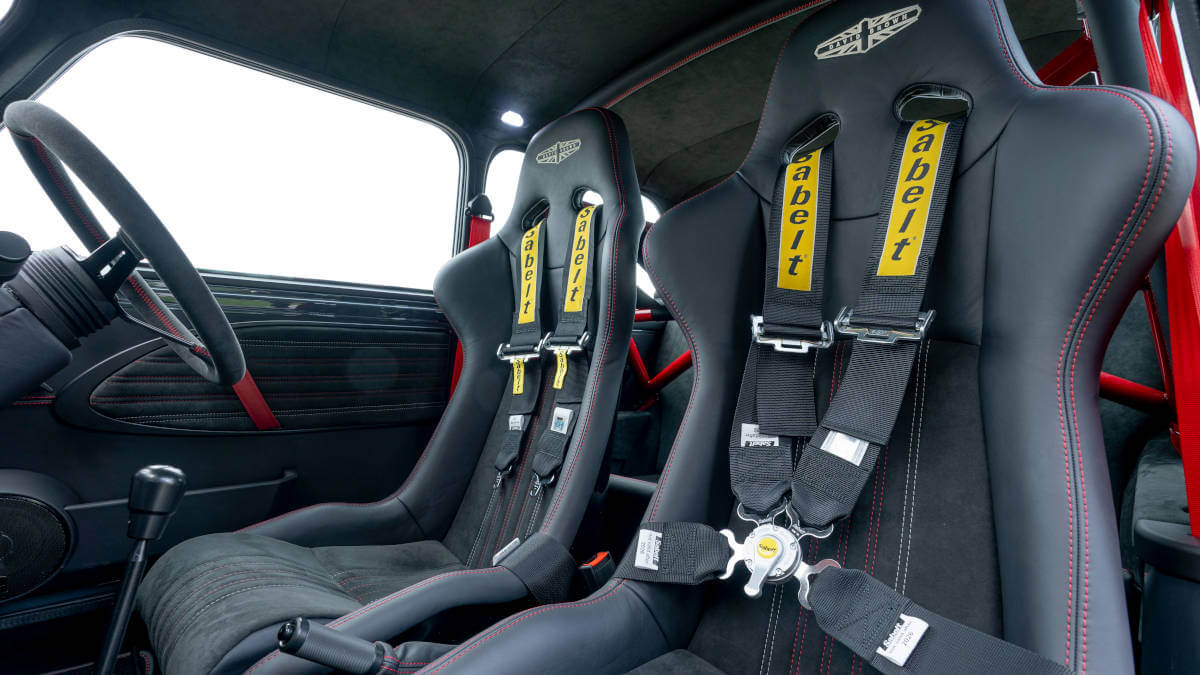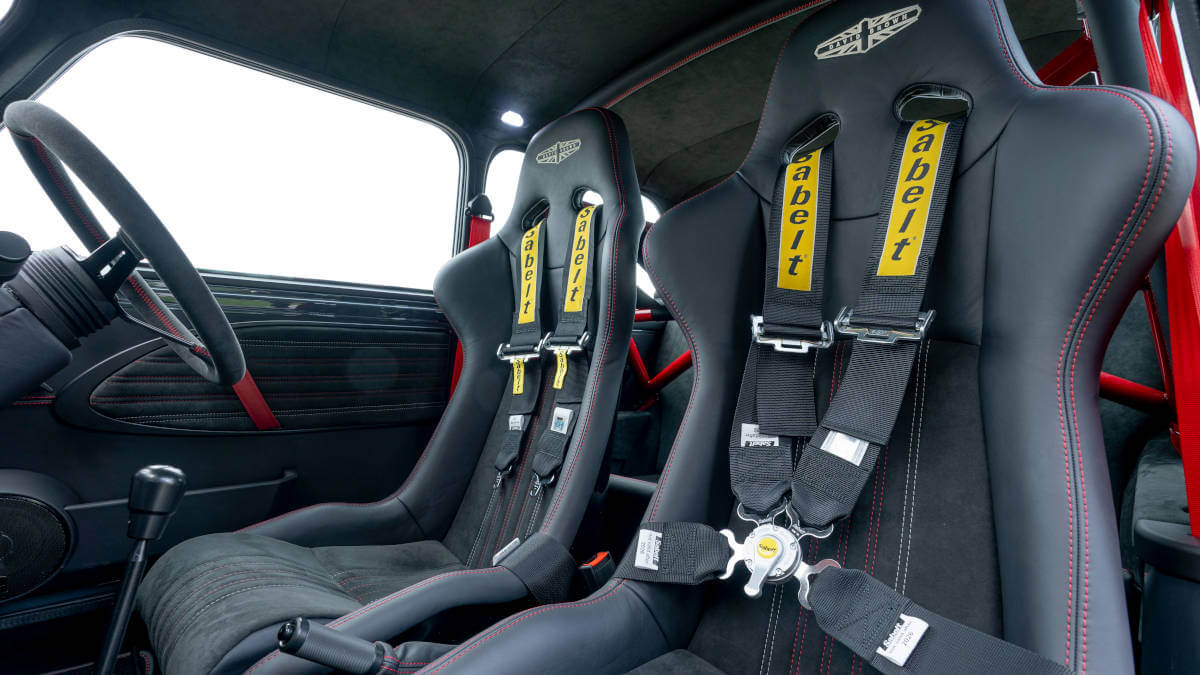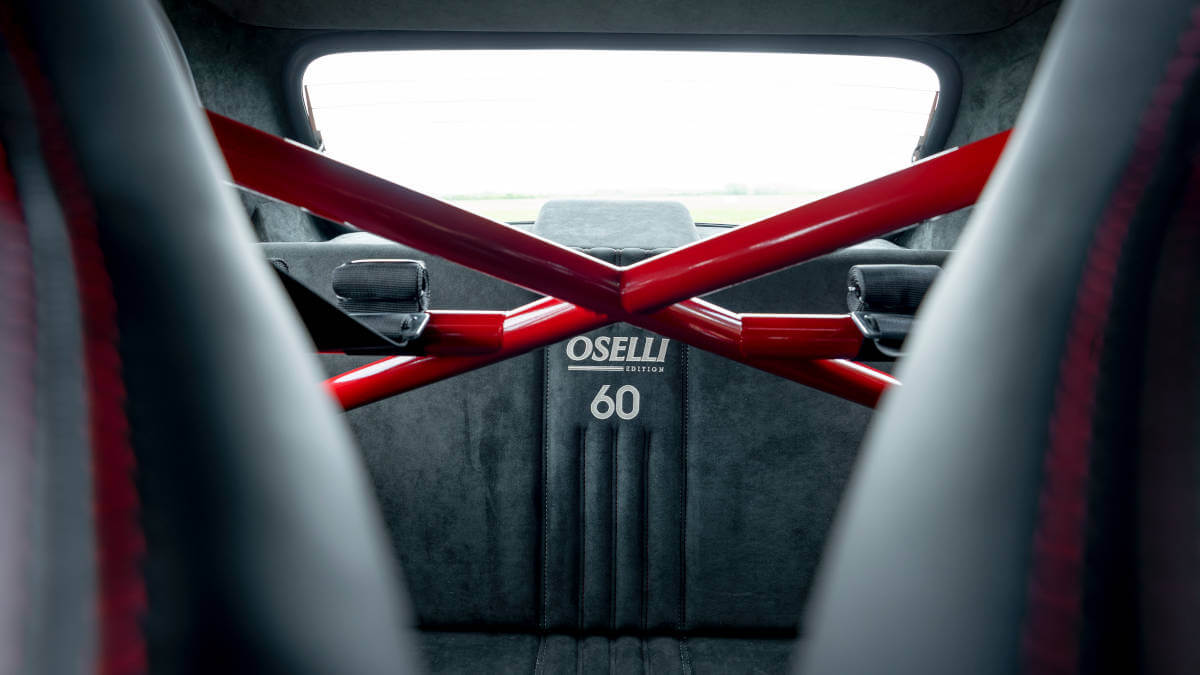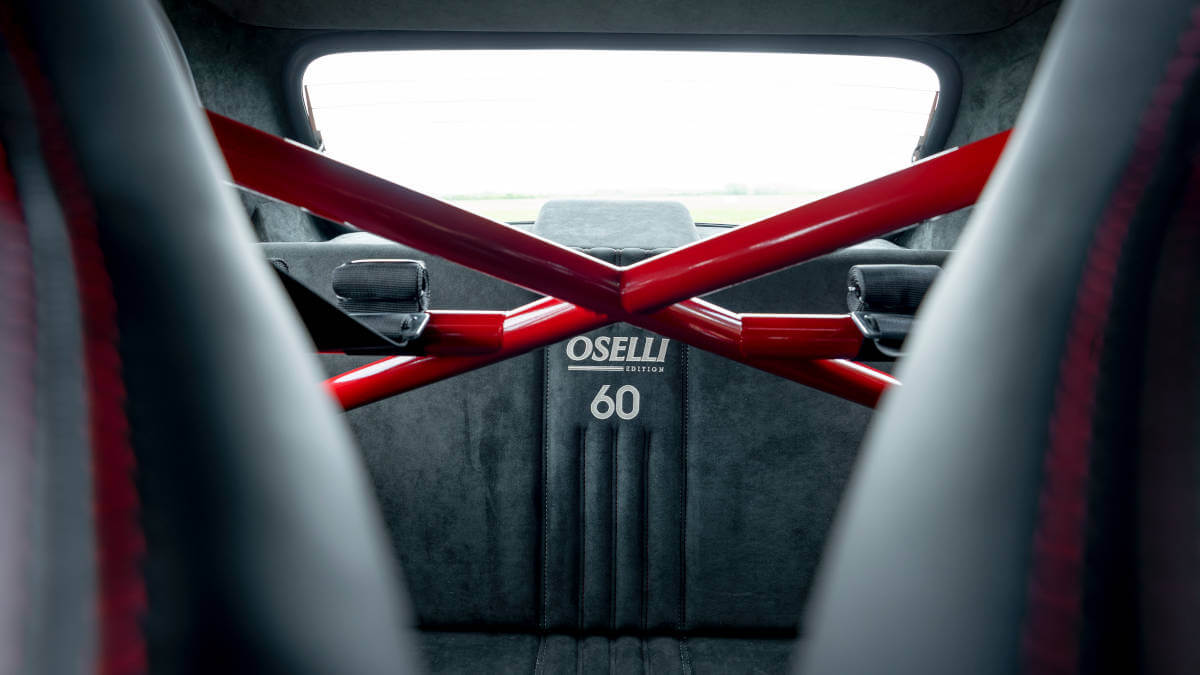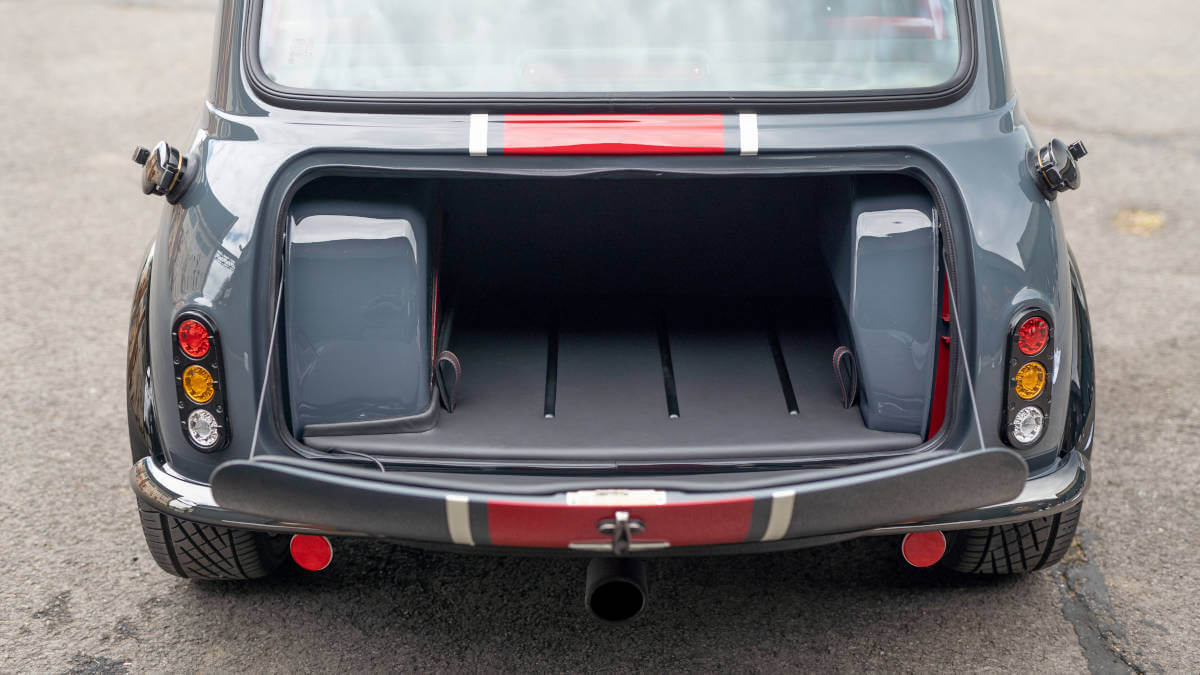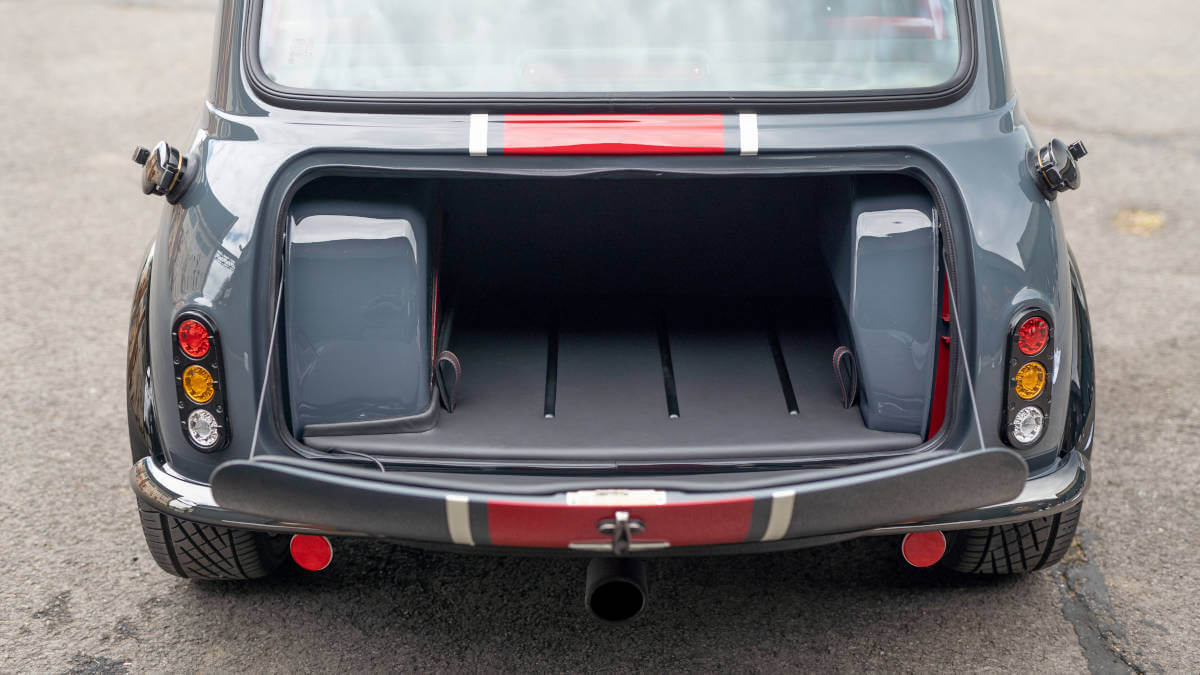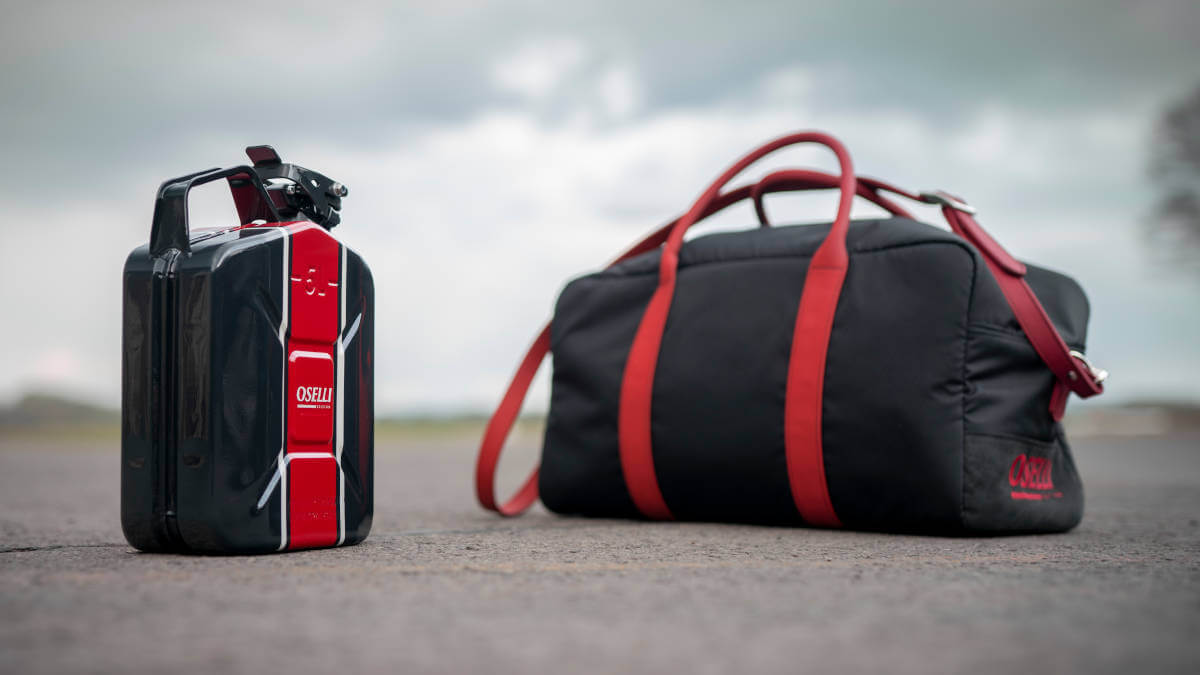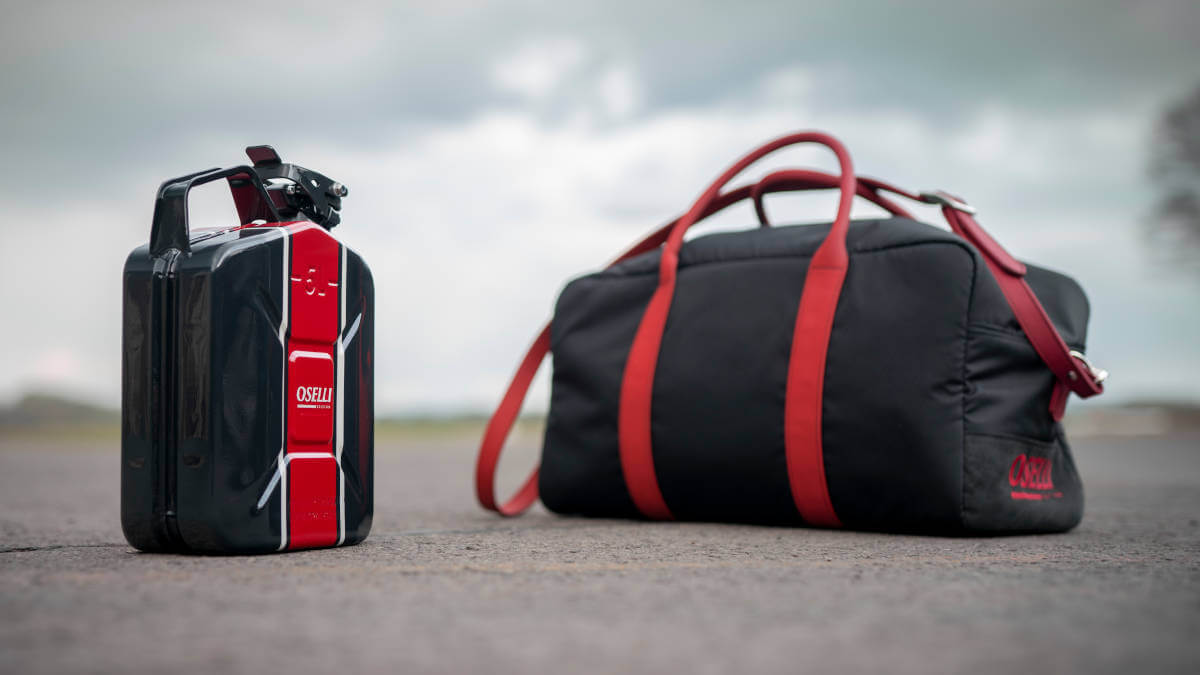 Limited to 60 units
There are also two interior variants to choose from. Either the Mini Remastered Oselli Edition comes with two or four seats. The two-seater comes with sports bucket seats and a rollbar. The latter is used to mount the included four-point seat belts. Hand-stitched leather and Alcantara in combination with stitching in the same color as the exterior contrast stripes create a feel-good atmosphere. The trunk optionally accomodates two gasoline tanks, whose filler necks protrude into the open air on the right and left above the taillights. The scope of delivery includes a key fob, a sports bag, a racing suit, a helmet and an exclusive gas can. Just 60 copies will soon roll out to waiting customers.

Images: David Brown Automotive