Automotive
Bugatti Chiron Super Sport
Highest speeds combined with exclusive luxury are offered by only a small number of vehicles worldwide. Bugatti is one of the manufacturers of such vehicles and is today presenting another model in the form of the Chiron Super Sport. It picks up where the Super Sport 300+ edition, limited to 30 units, leaves off. The Molsheim-based brand developed the latter to mark the 2019 topspeed record of 304.773 mph. As this special edition model is available exclusively in the color scheme of the record-breaking vehicle, it is now followed by the freely customizable variant with the same body. Here, the main focus was on achieving the best possible aerodynamic balance between high downforce and low drag. For this purpose, the Chiron was given a new front bumper and a rear end extended by 25 centimeters with a larger diffuser and exhaust tailpipes positioned one above the other.
Michelin tires withstand up to 500 kph (310 mph)
With the nine round vents above the front wheels, Bugatti cites a detail of the 1993 EB110 Super Sport. Together with the vents behind the wheels, they ensure that the excess pressure in the wheel arches is reduced. Inside them sit alloy wheels developed exclusively for the Chiron Super Sport, each with five Ypsilon spokes and available in a Diamond Cut finish on request. Alternatively, customers can opt for the Chiron Pur Sport's magnesium rims. The Michelin Pilot Sport Cup 2 tires are designed for a topspeed of 310 mph. A new color split for optional two-tone paint finishes is available for the body. Inside, high-quality leather, carbon fiber applications and fine polished aluminium elements create an ambience that can be enjoyed on long journeys as much as on short trips.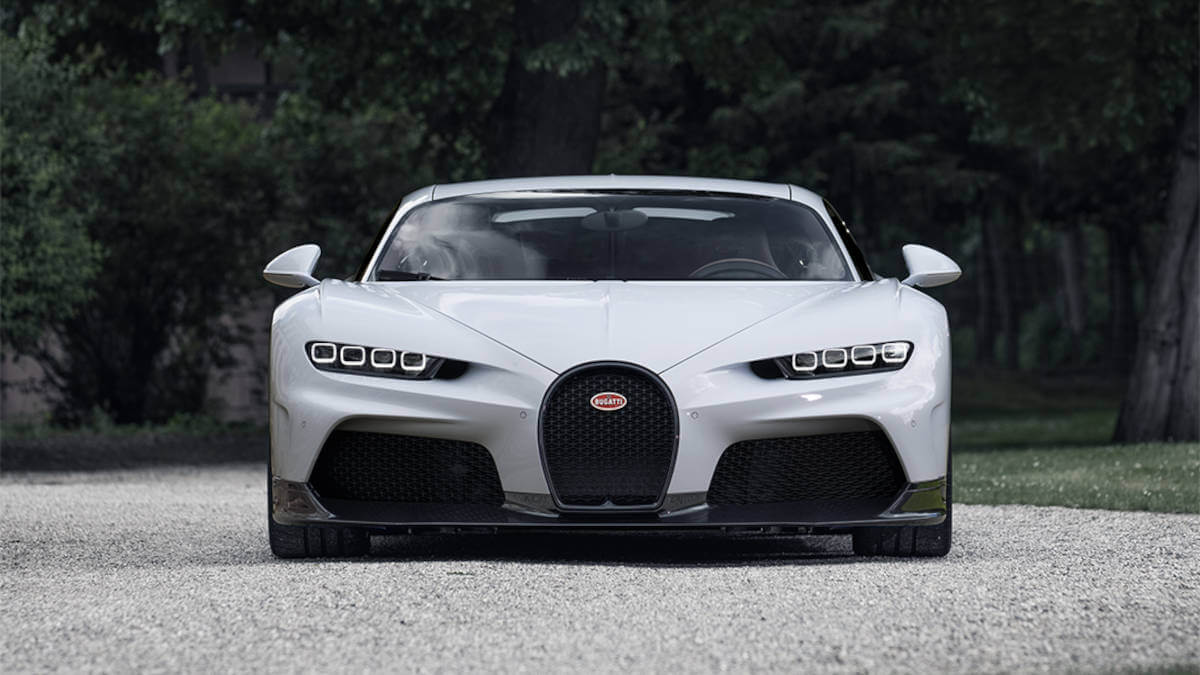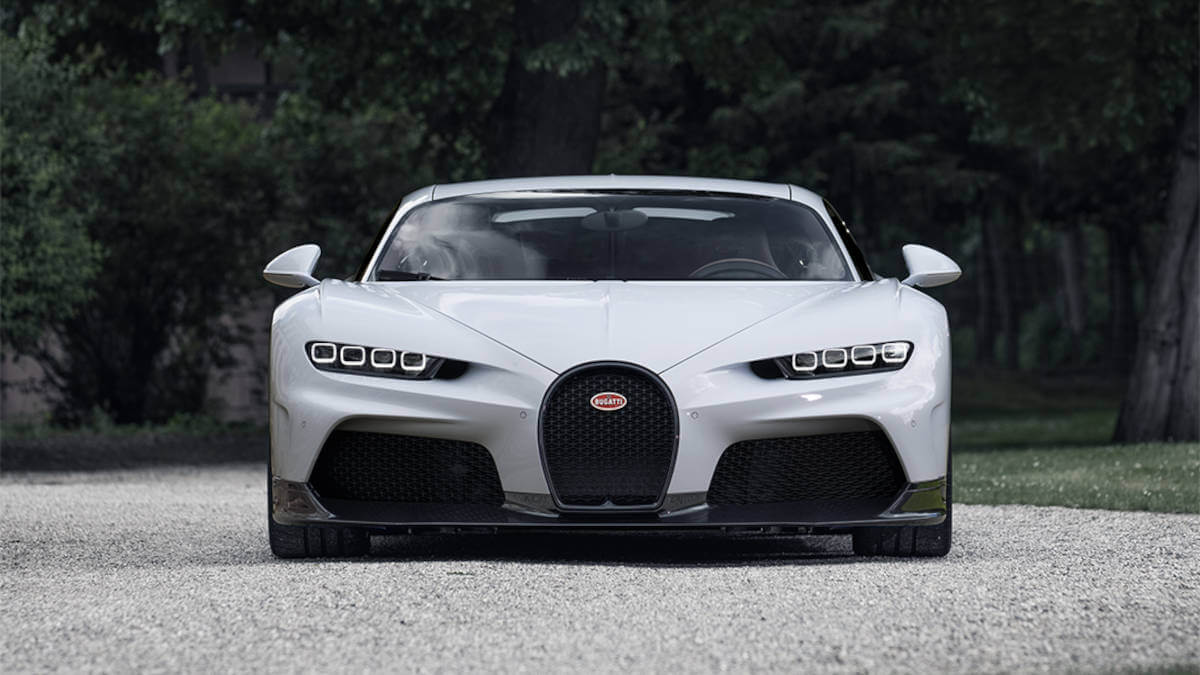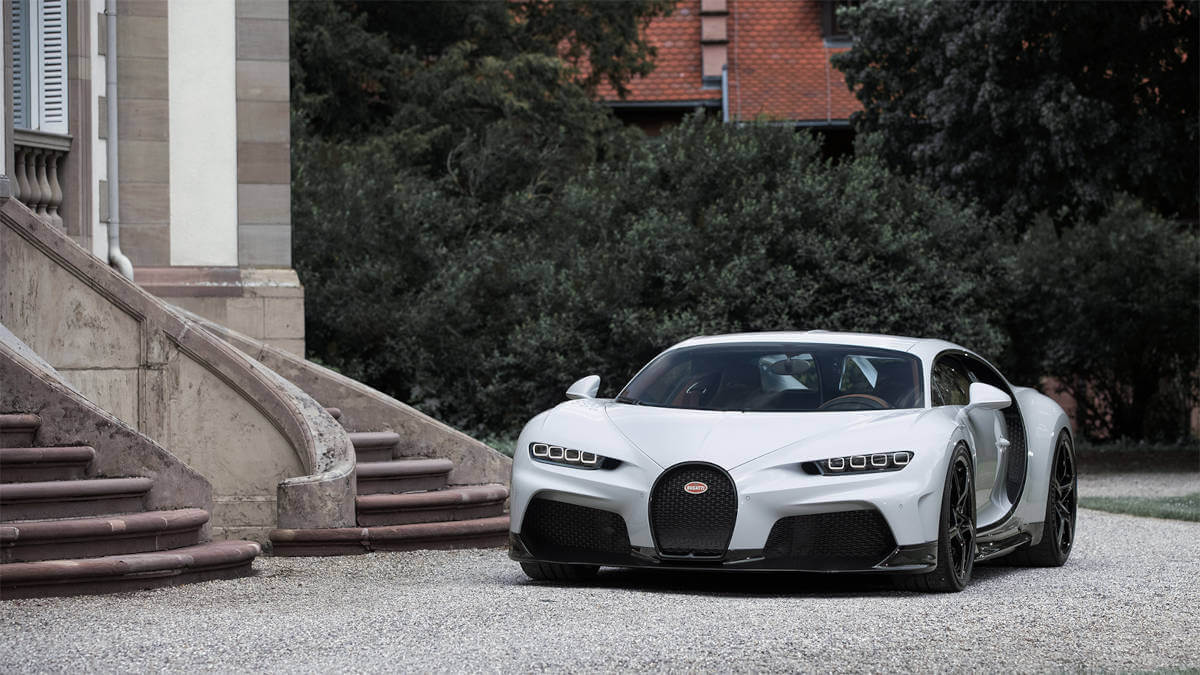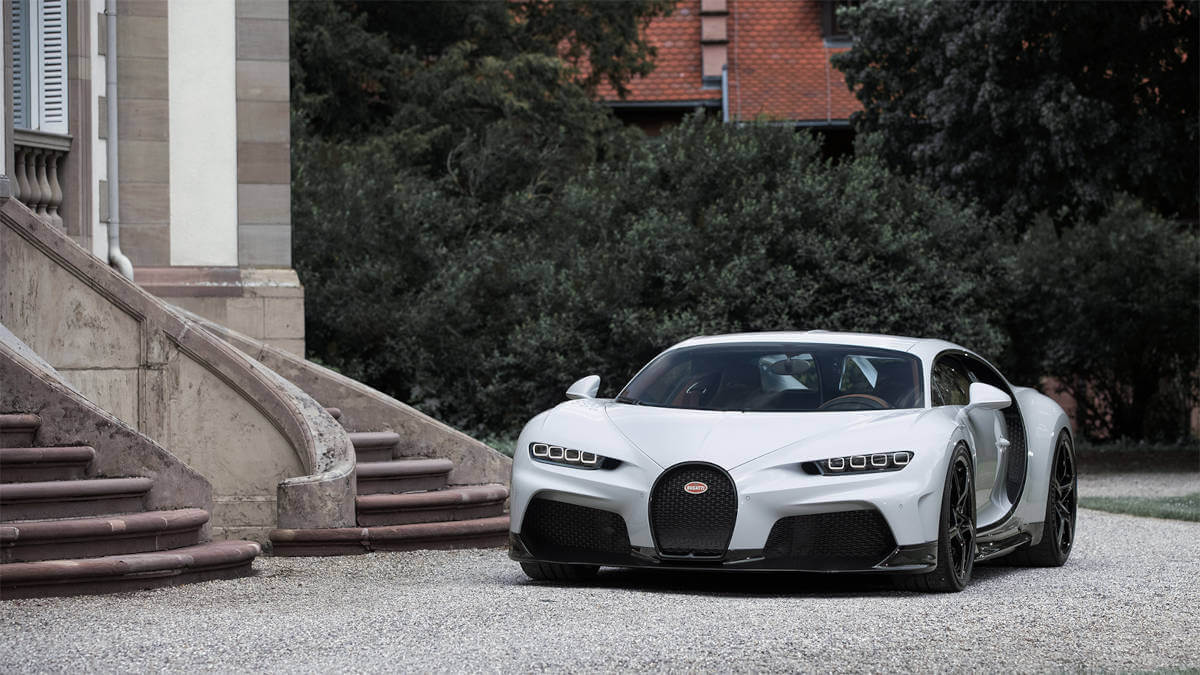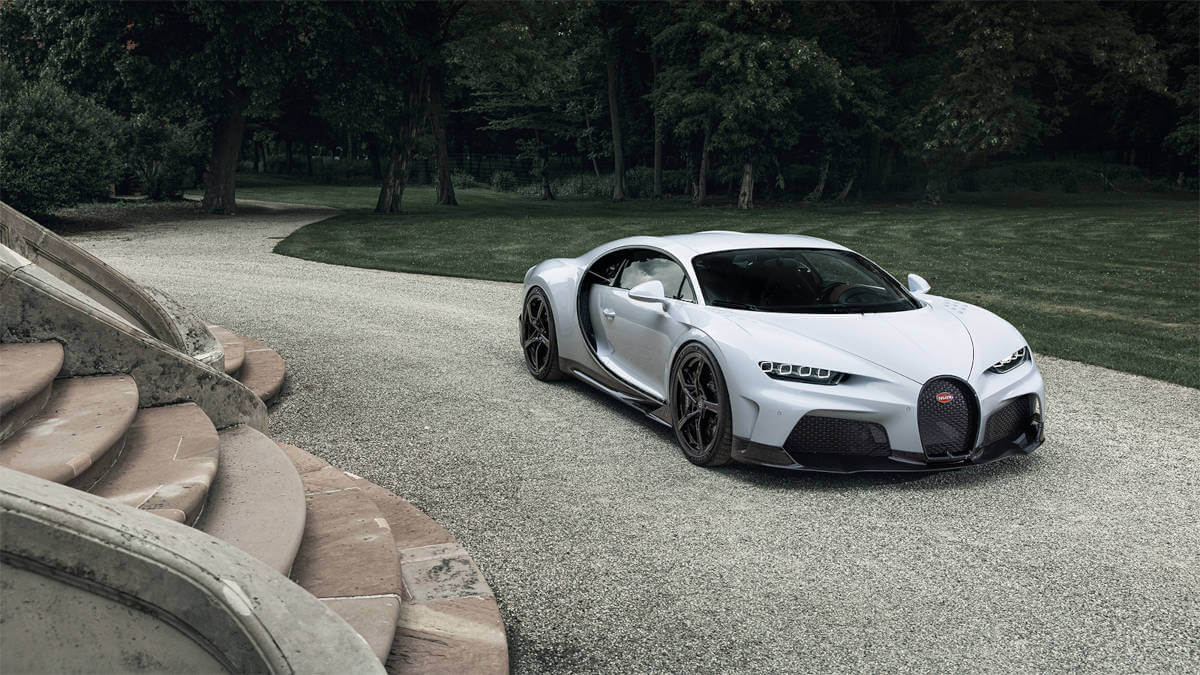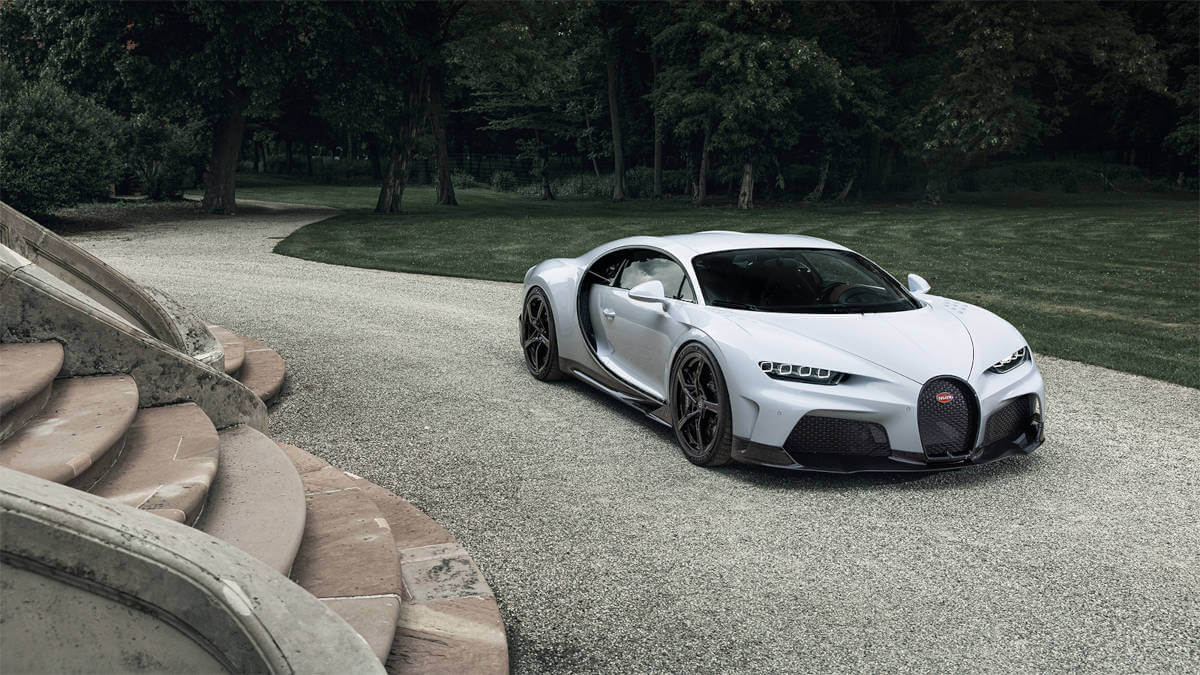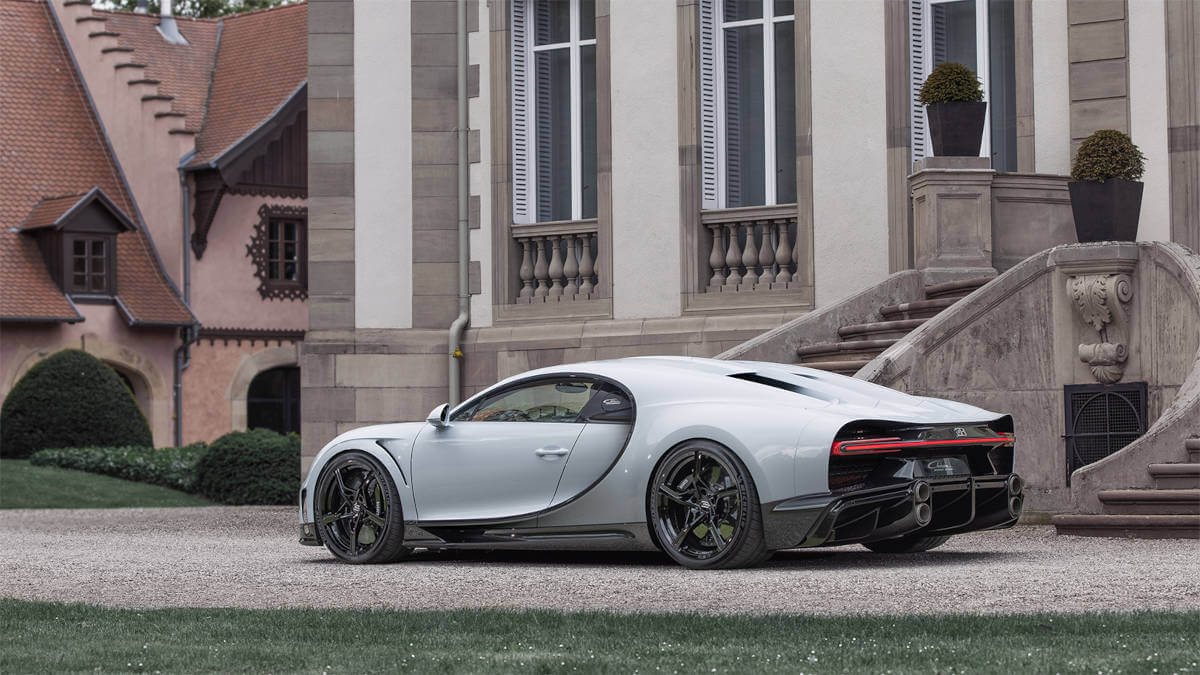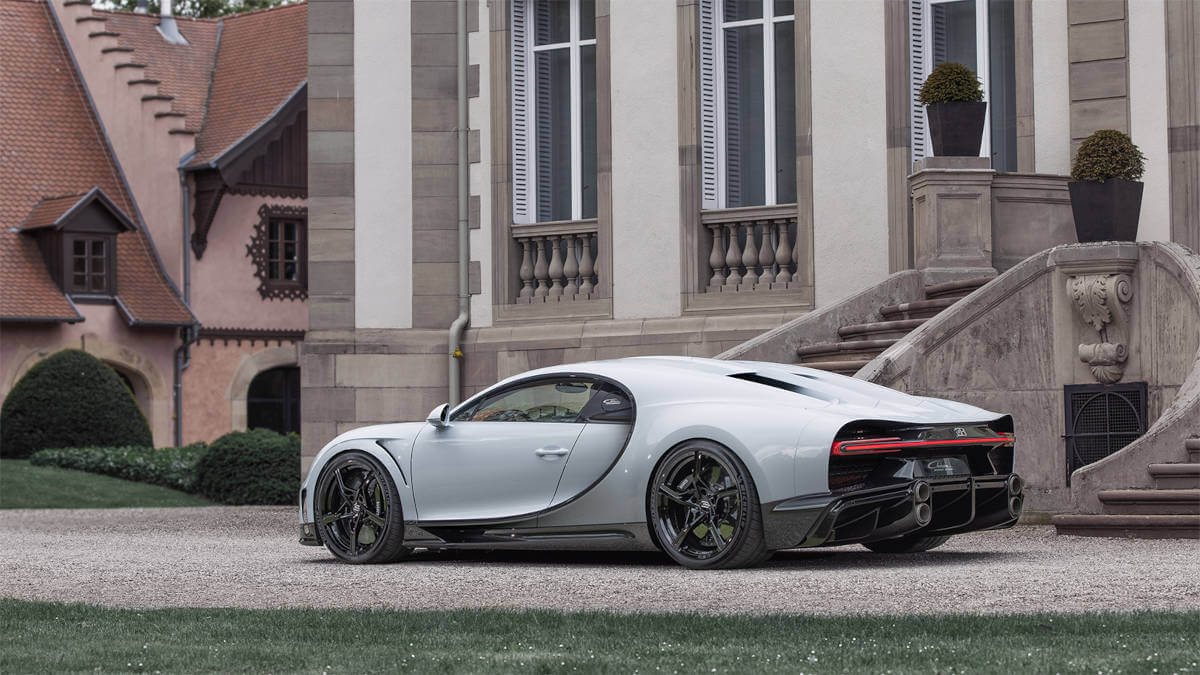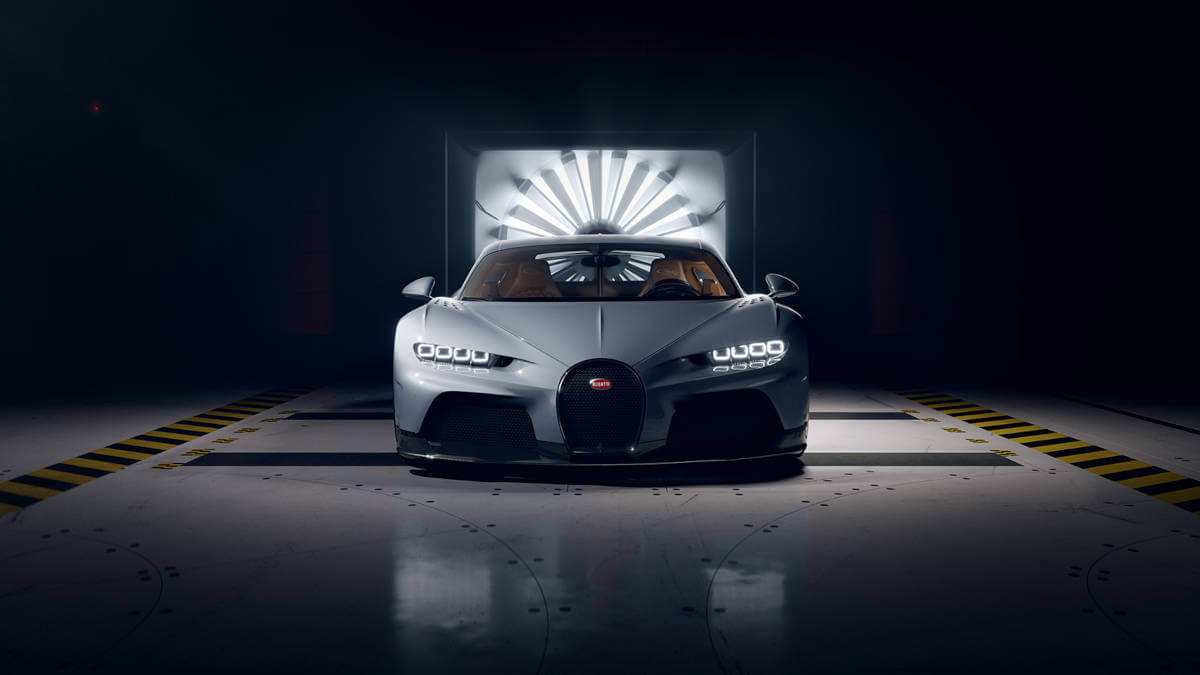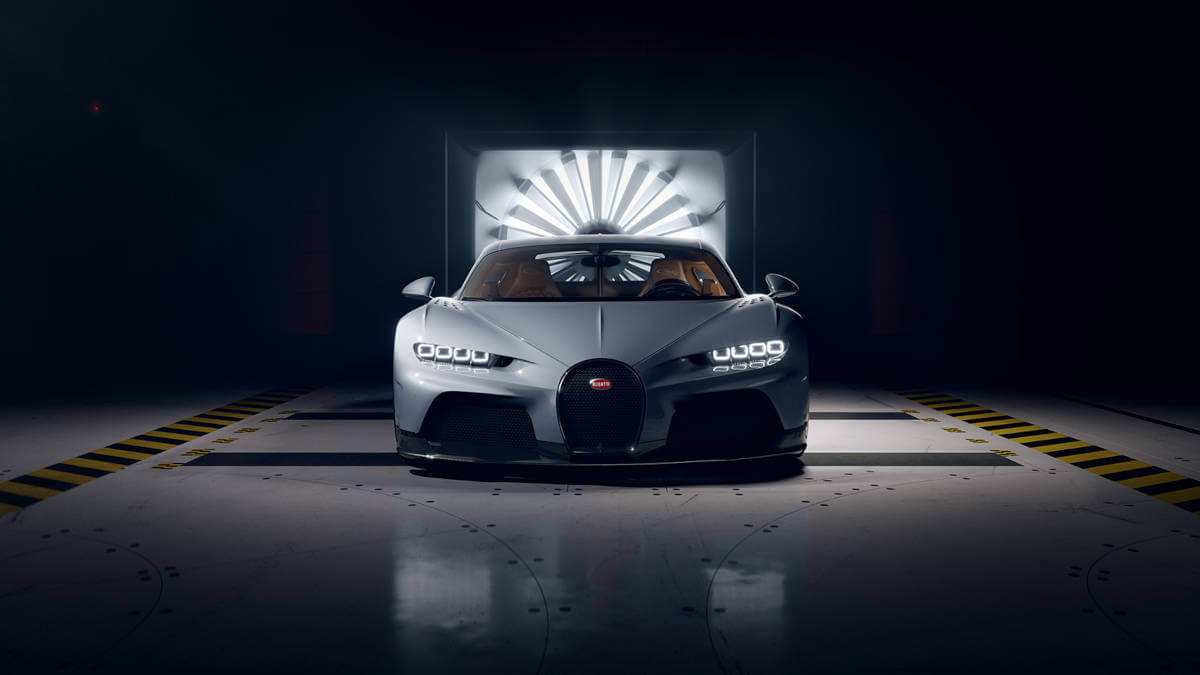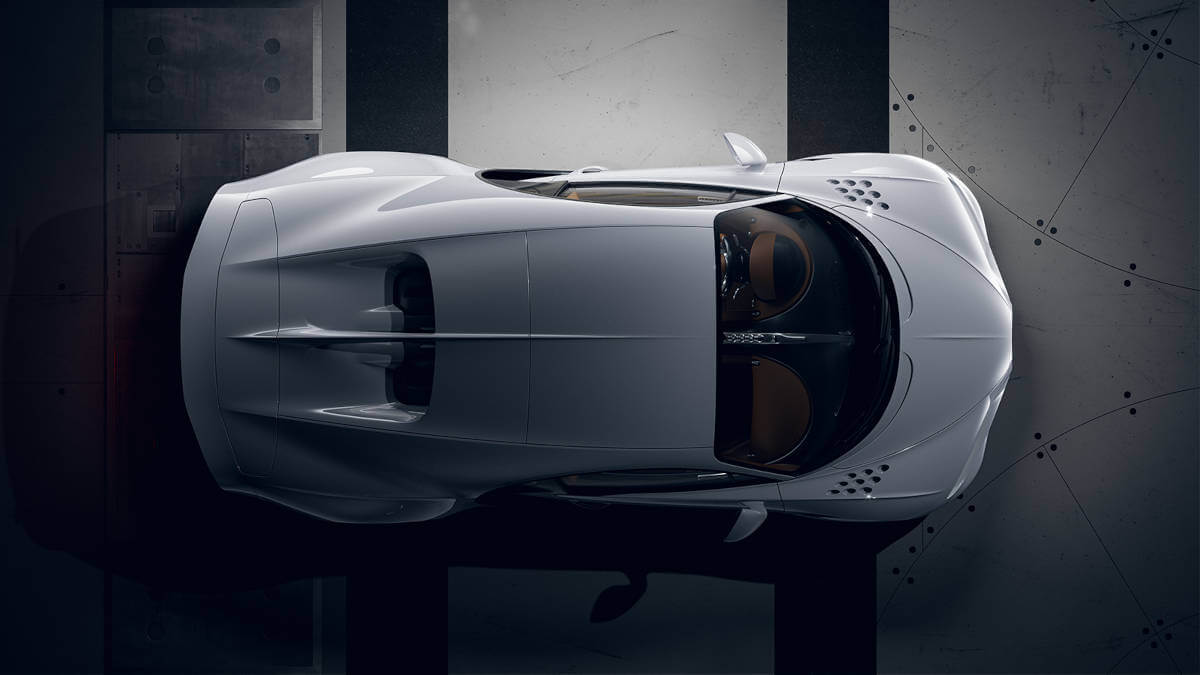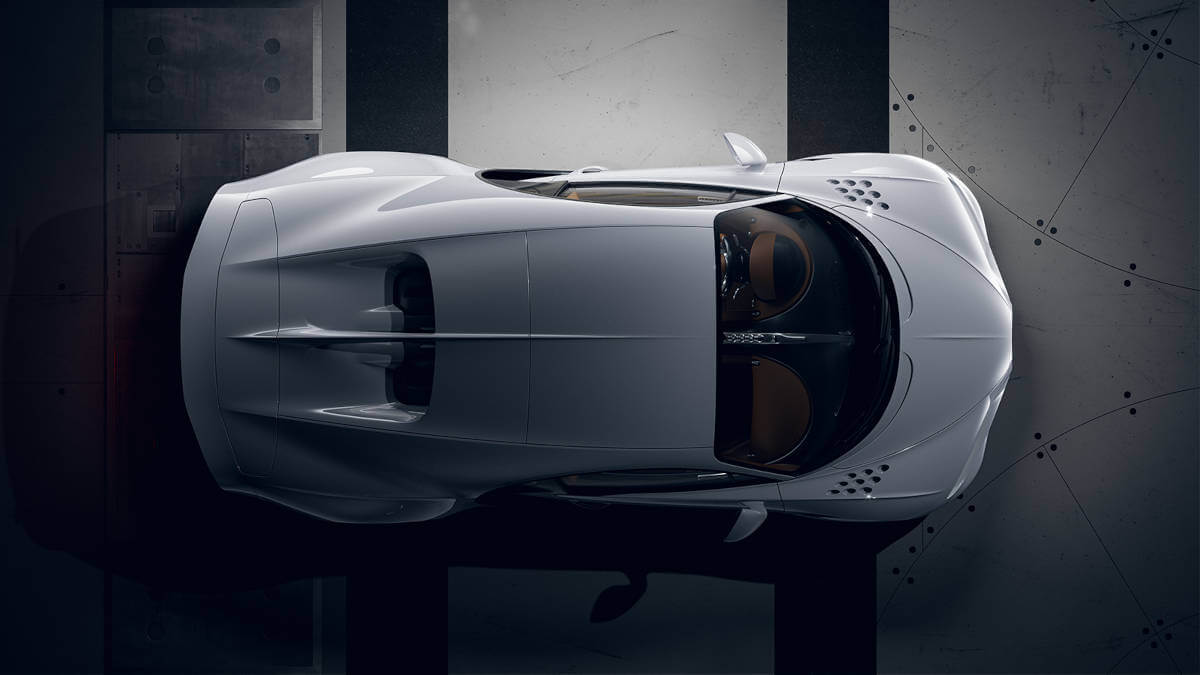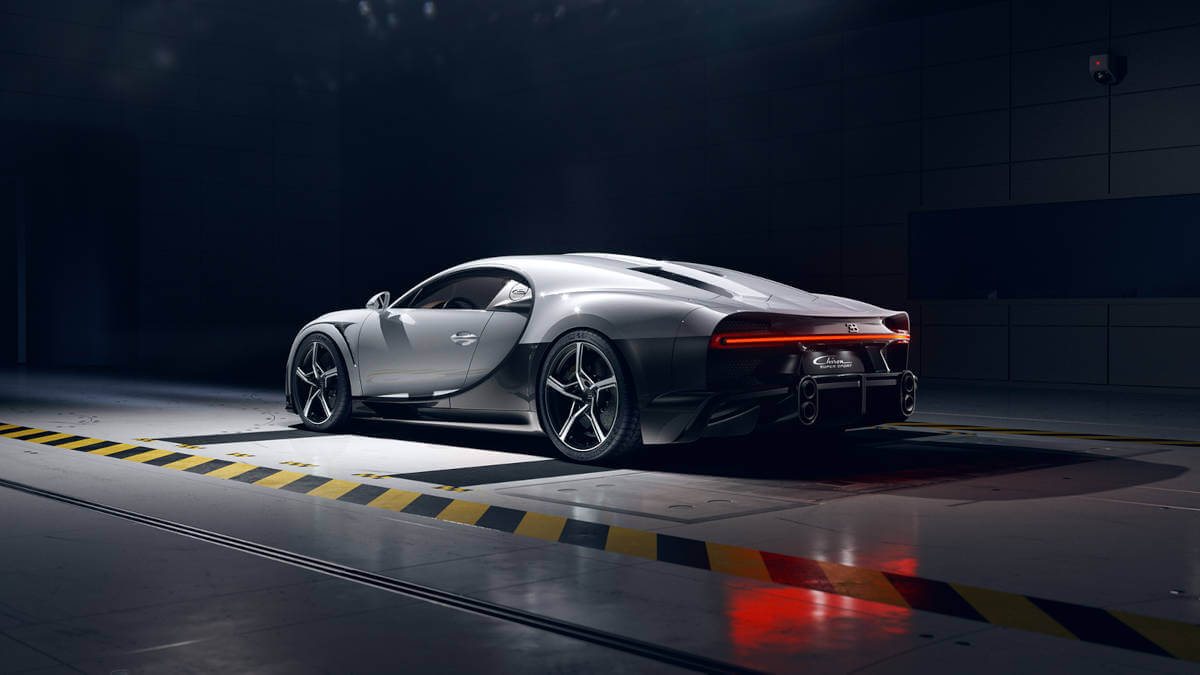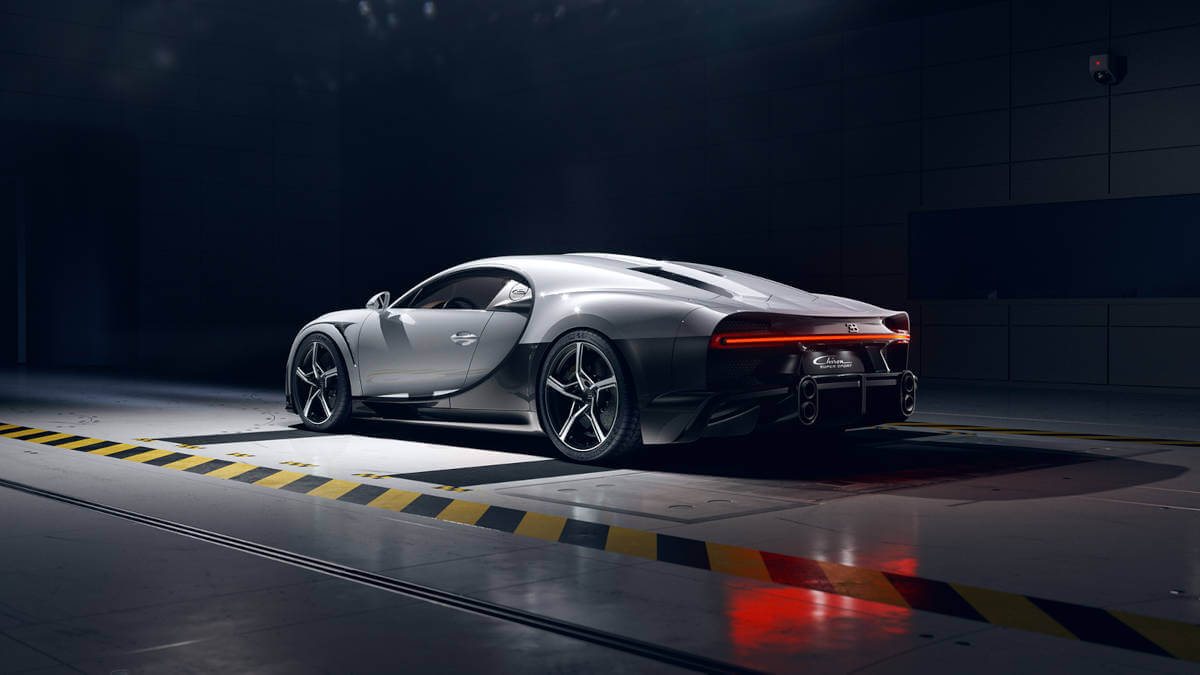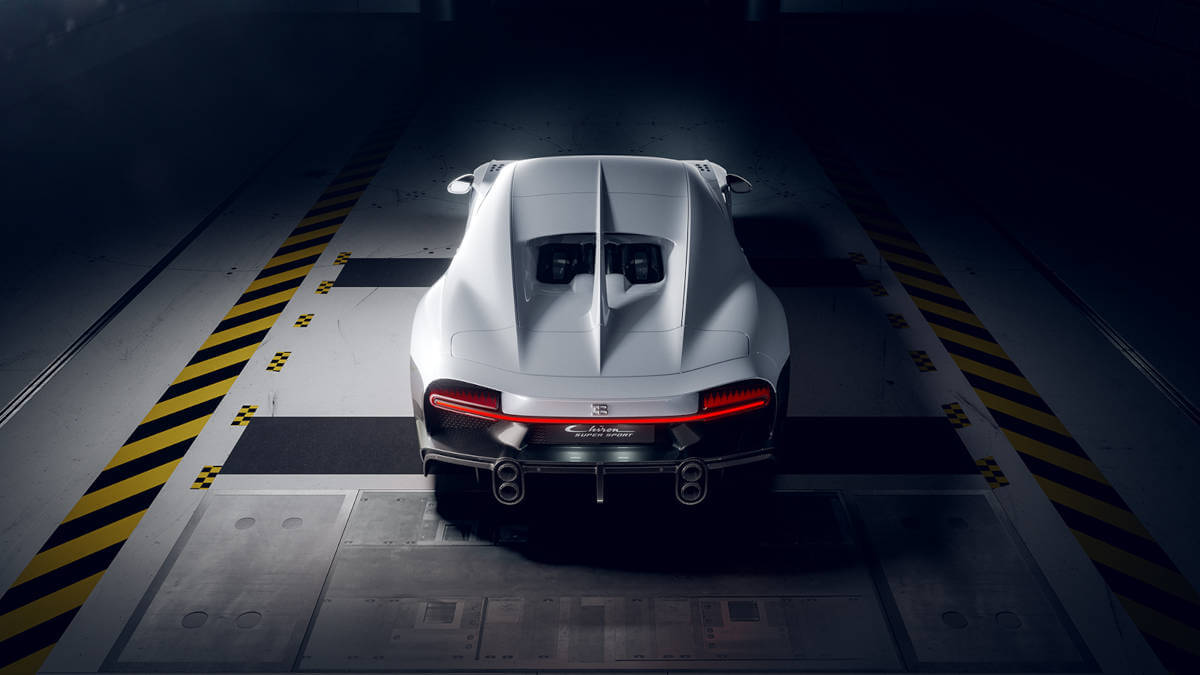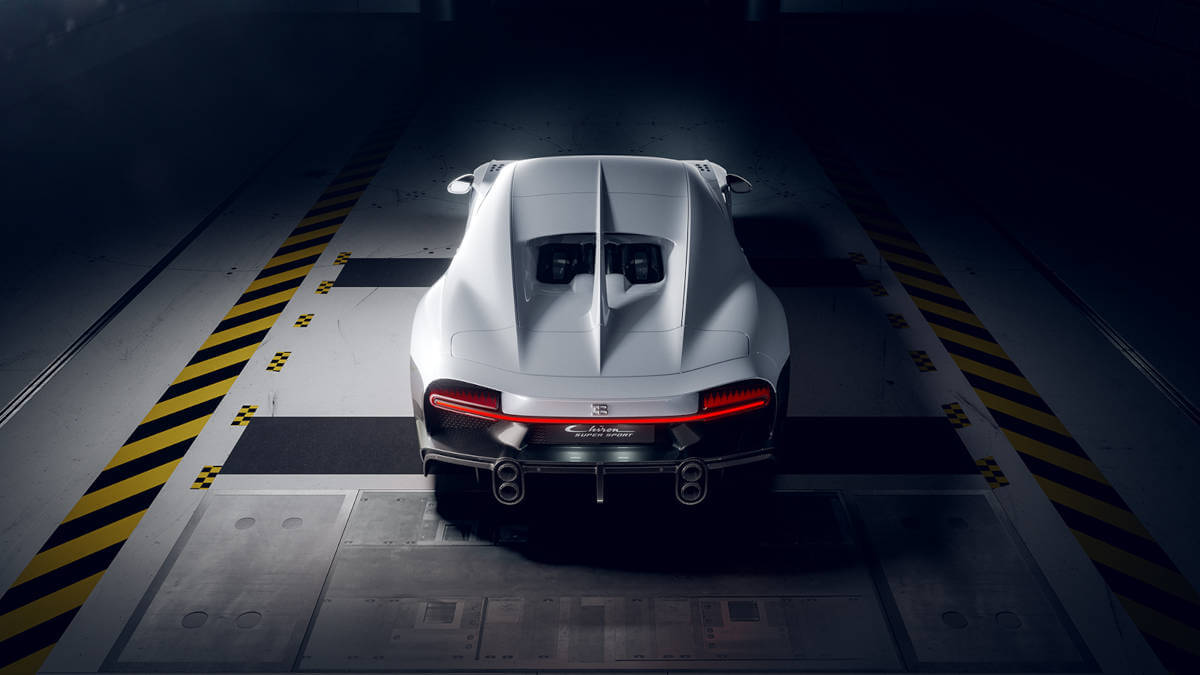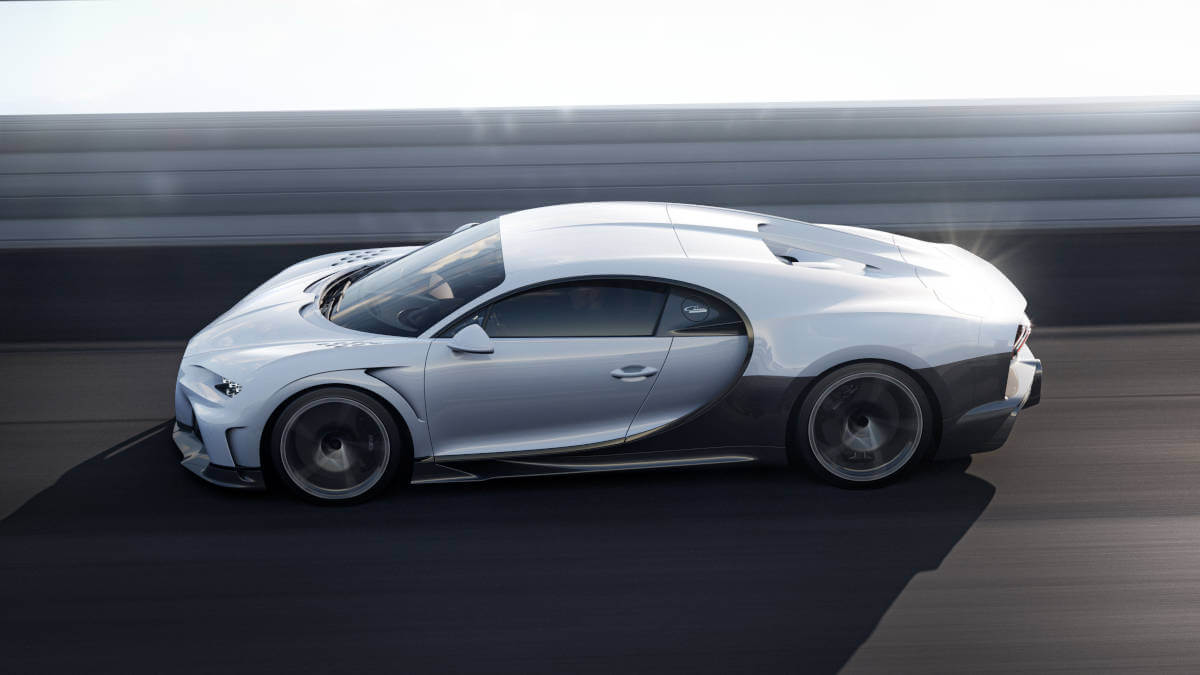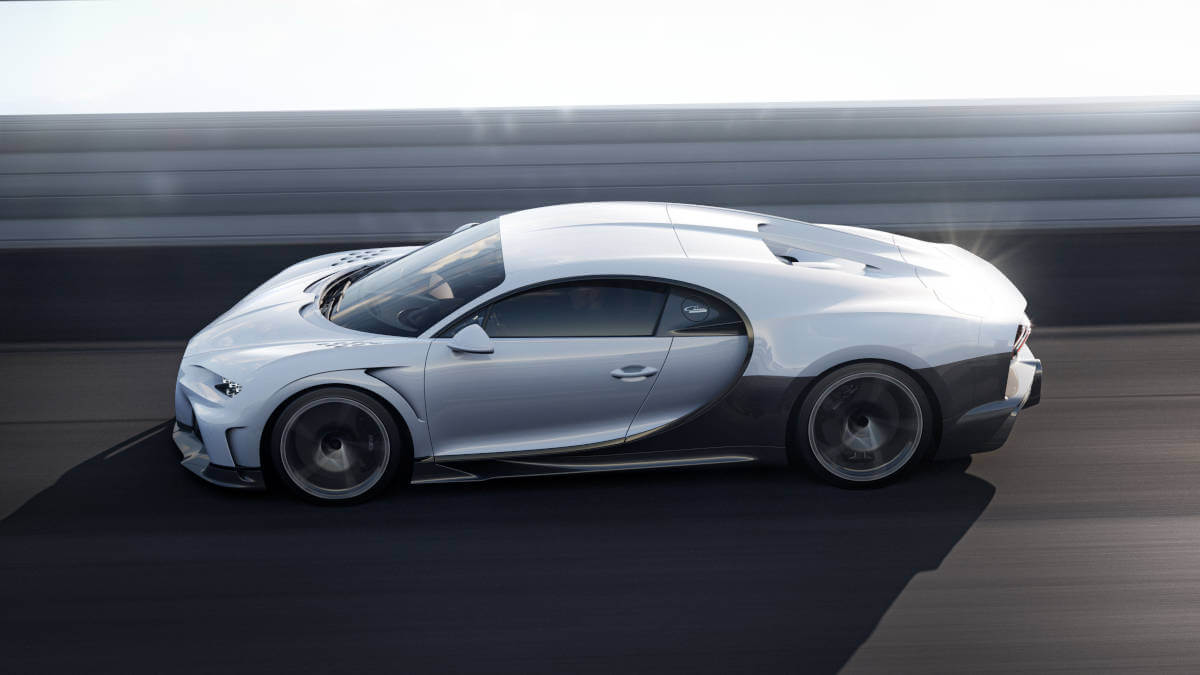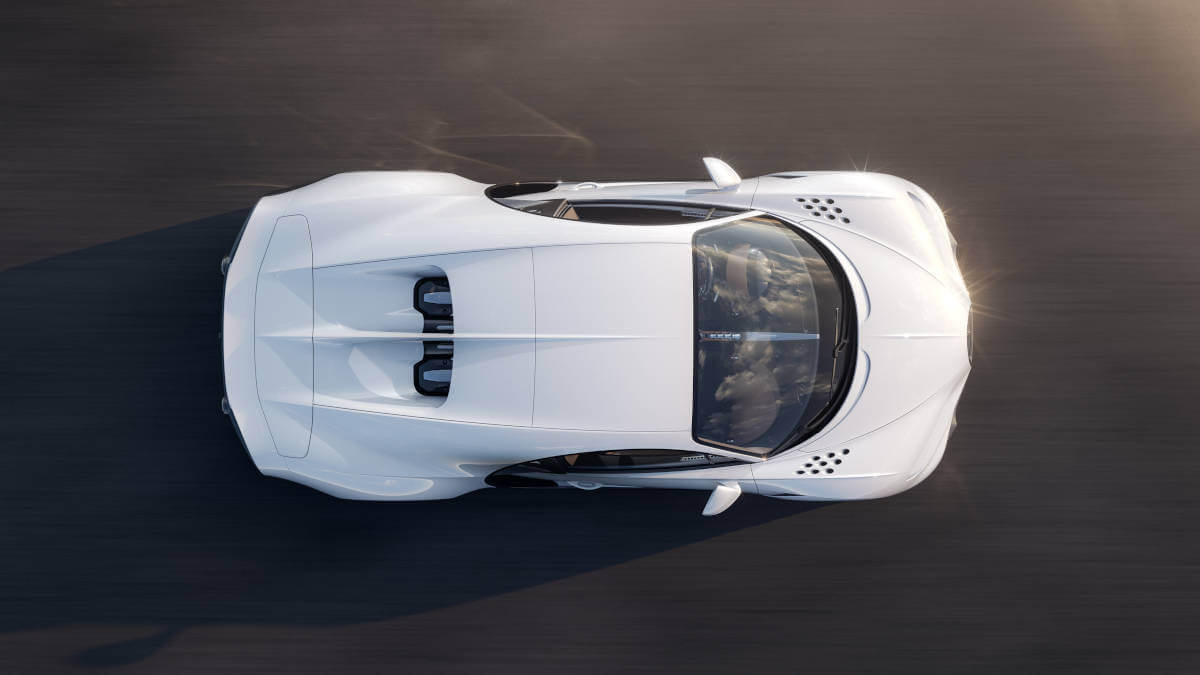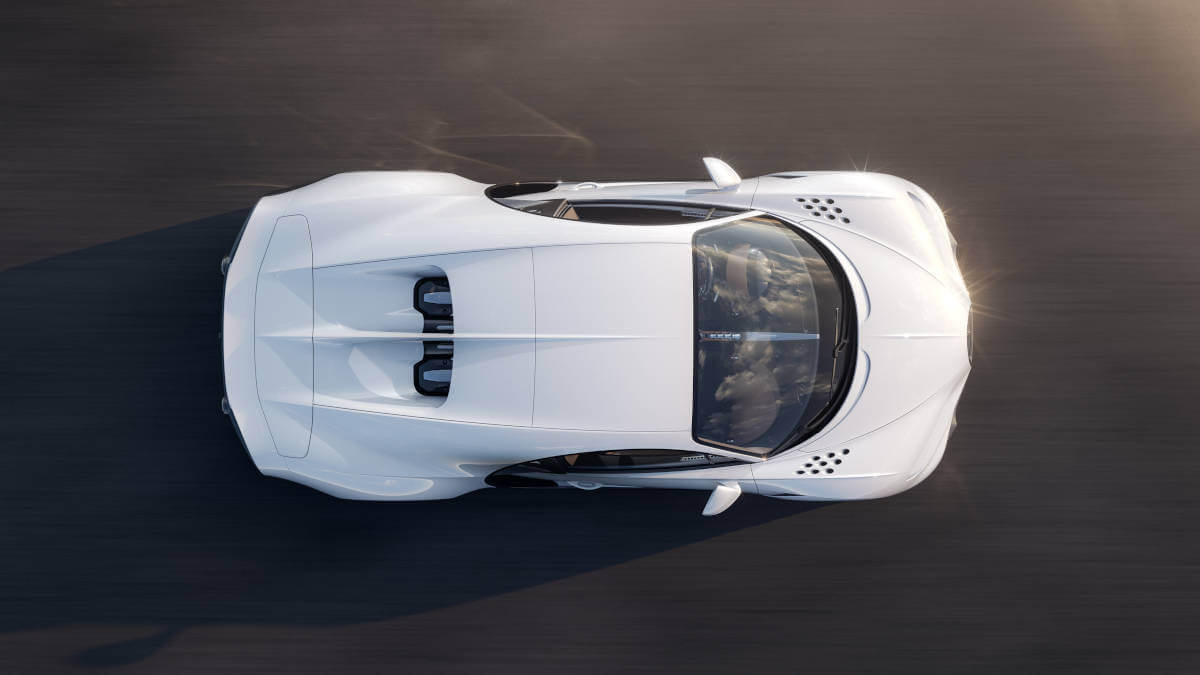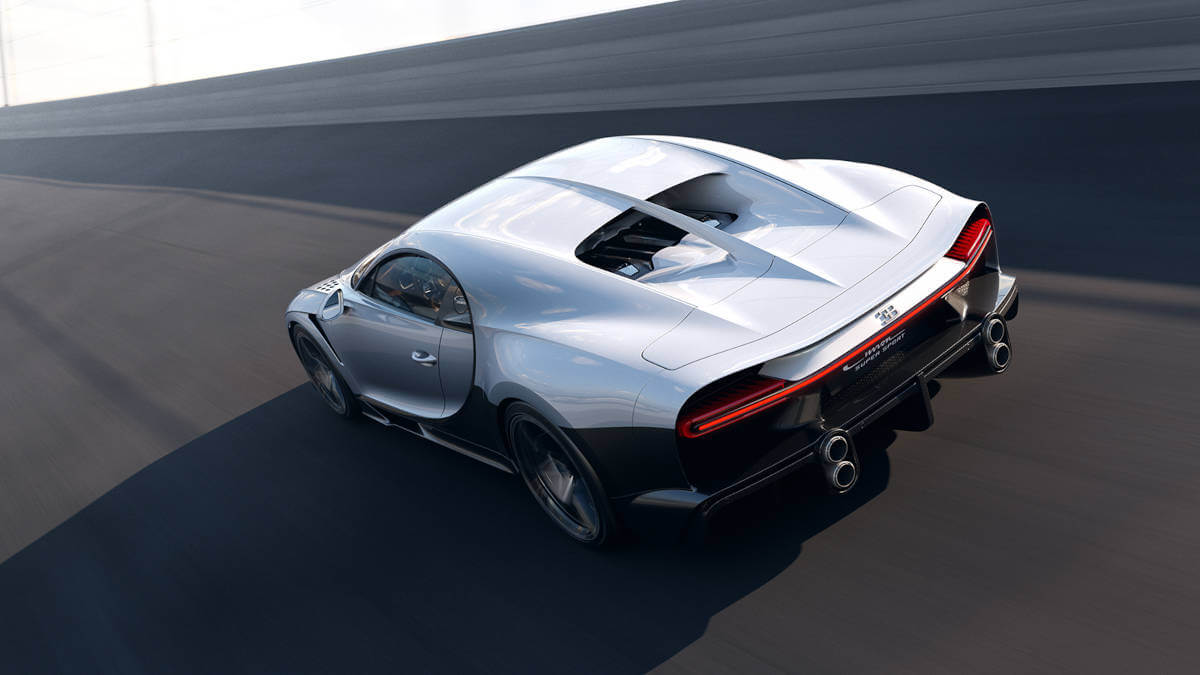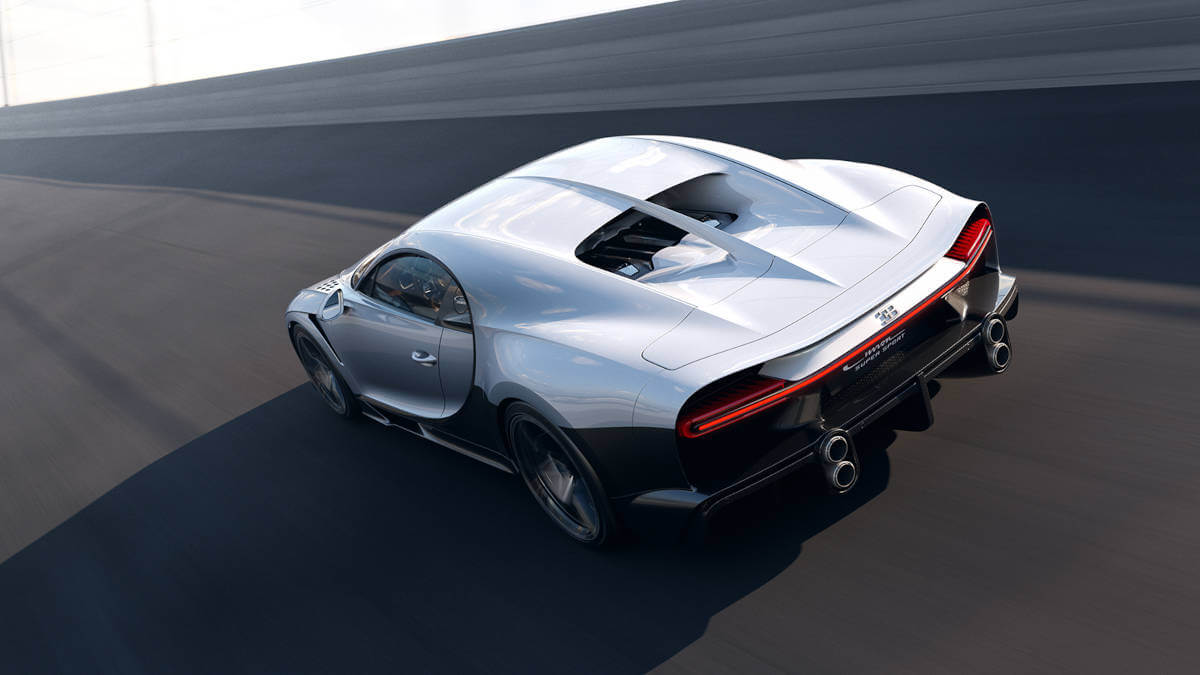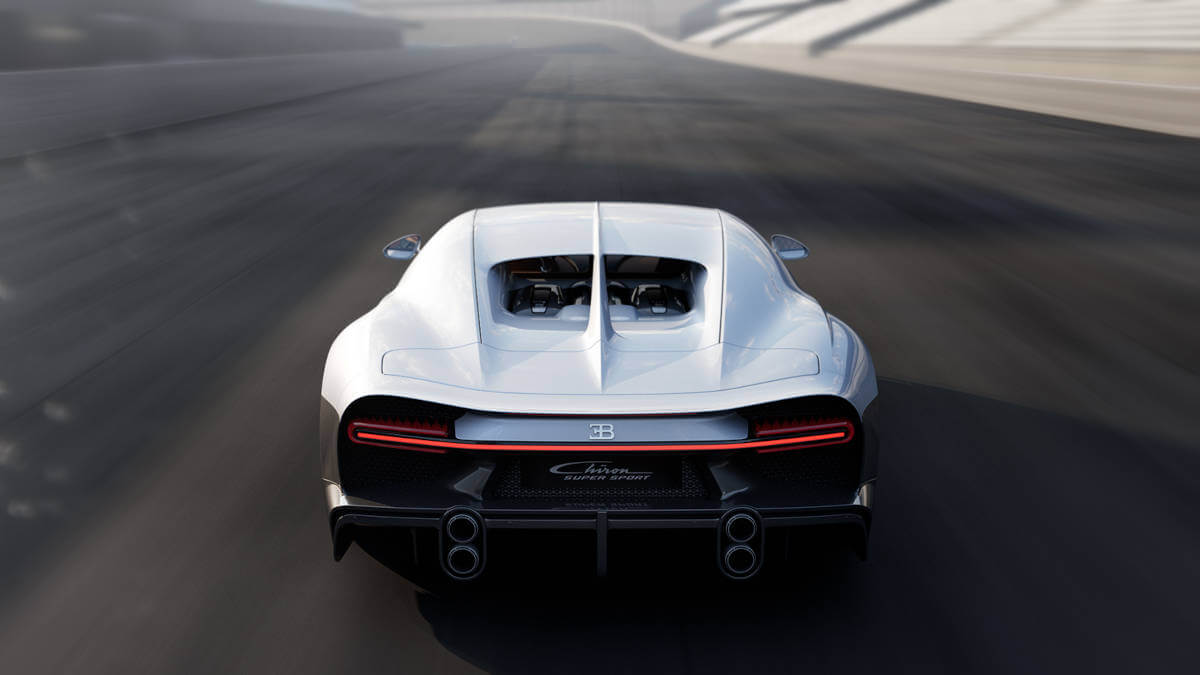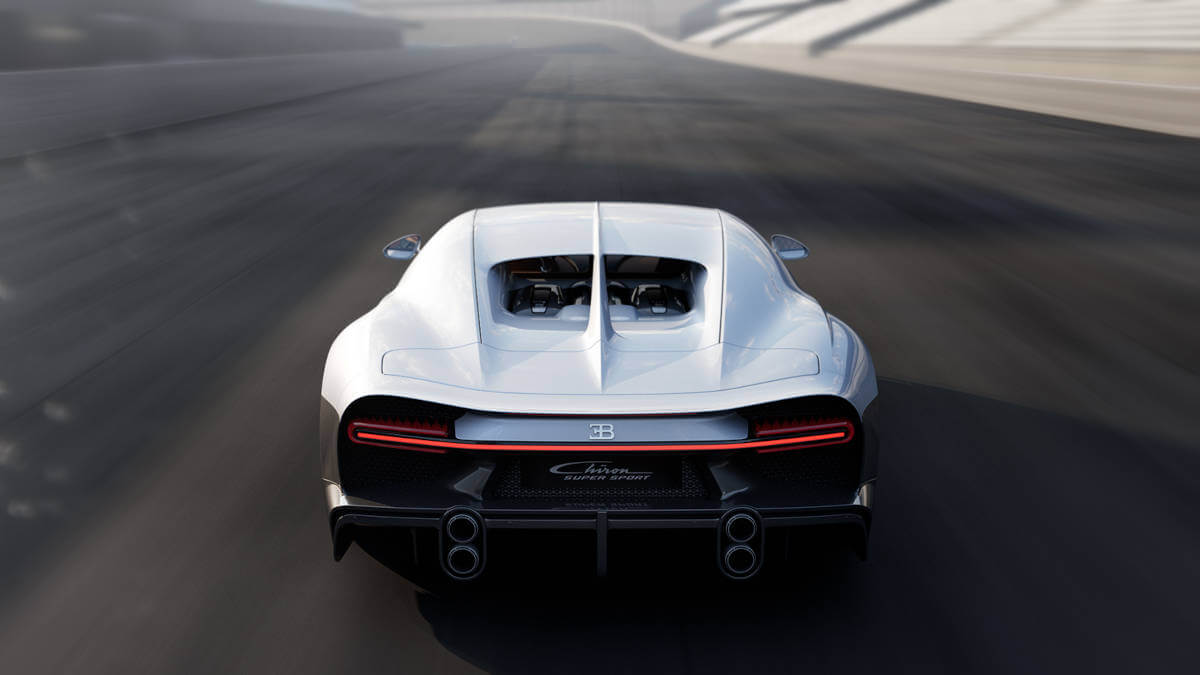 More engine power than in the normal Chiron
Compared to the normal Chiron, Bugatti increases engine output in the Super Sport. Thanks to four new turbochargers, a modified oil pump and an adapted cylinder head with a new valve train, the eight-liter W16 powerplant produces 1,176 kW/1,600 hp and 1,600 Nm of torque. Up to 2.8 bar boost pressure is available under full load. As a result of the modifications, the engine now revs up to 7,100 rpm, 300 revs higher. Other modifications include the seven-speed dual-clutch transmission, which now only shifts from sixth to seventh gear at 403 kph (250 mph). The sprint from a standstill to 248 mph is seven percent faster than in the normal Chiron. Bugatti specifies a topspeed of 440 kph (273 mph). The steering and suspension also receive new components to respond to the Super Sport's higher speed. These include stiffer springs and a retuning of the active dampers.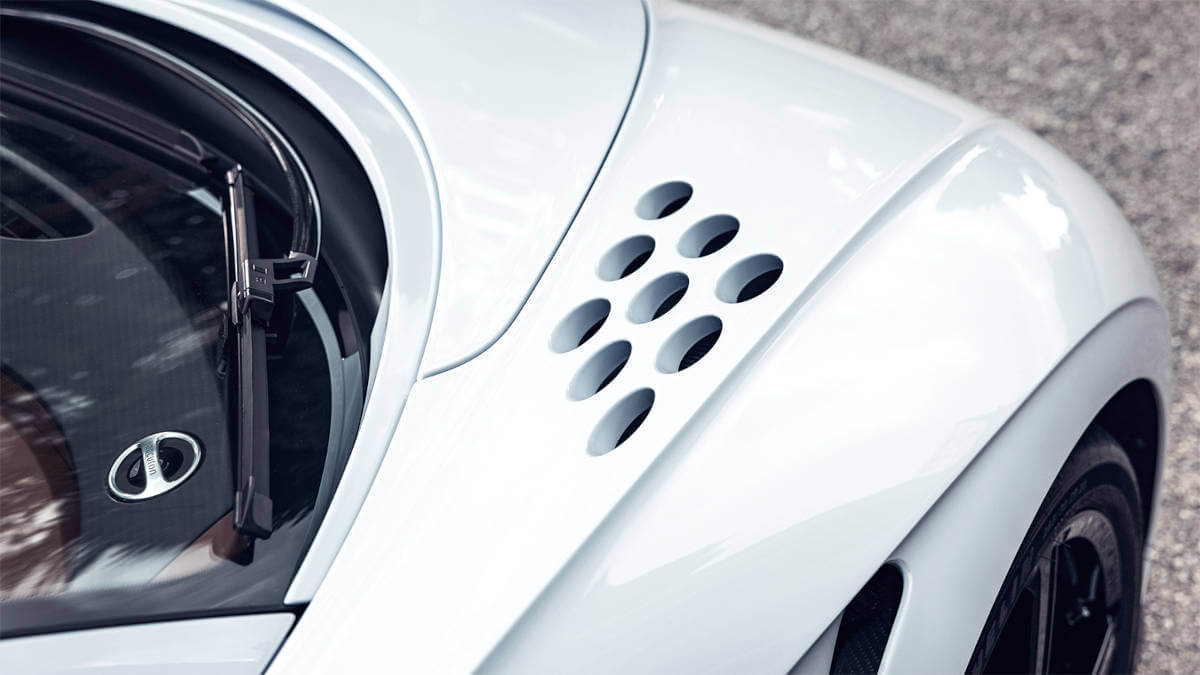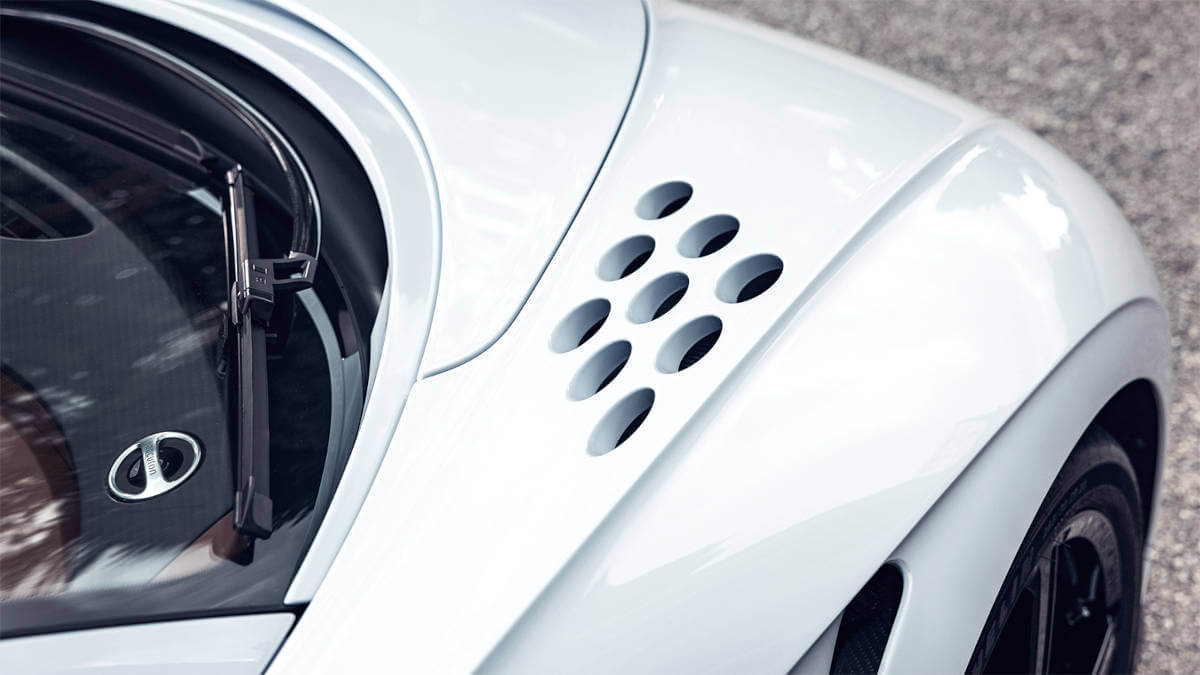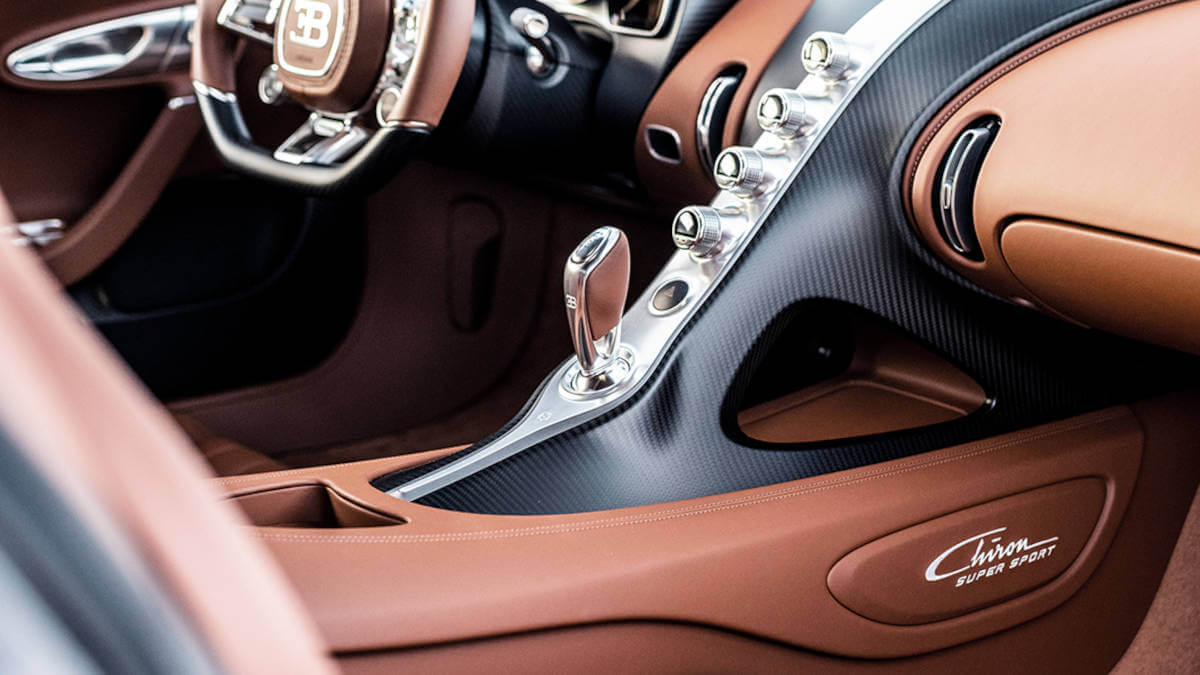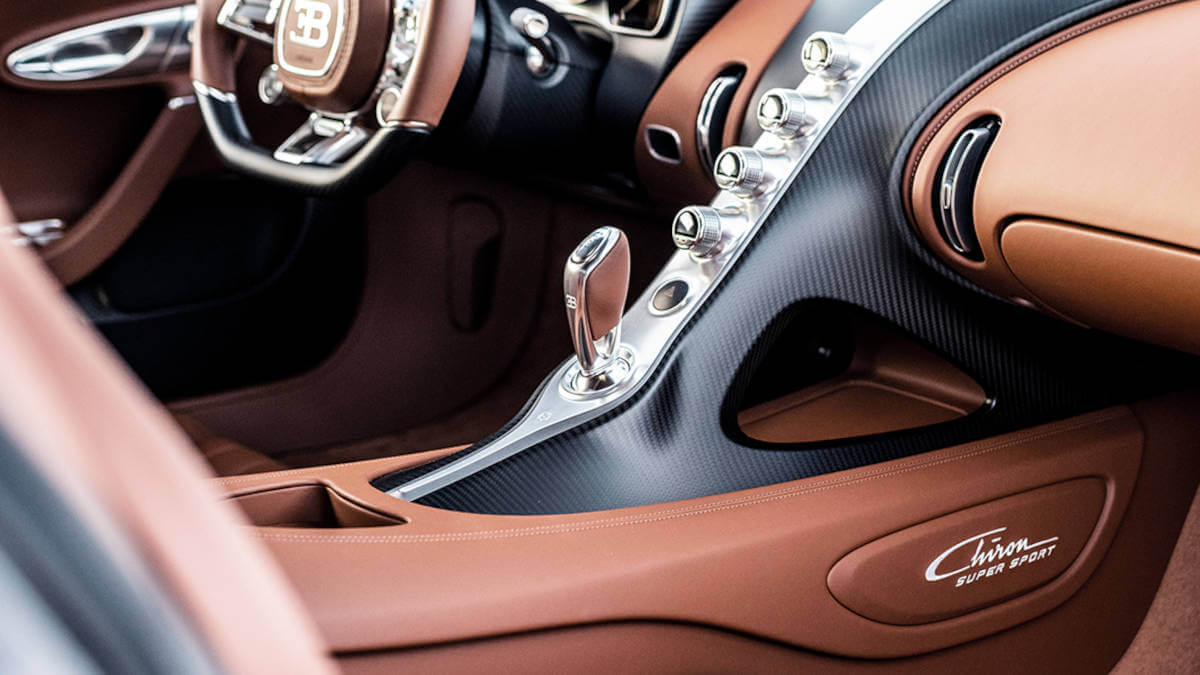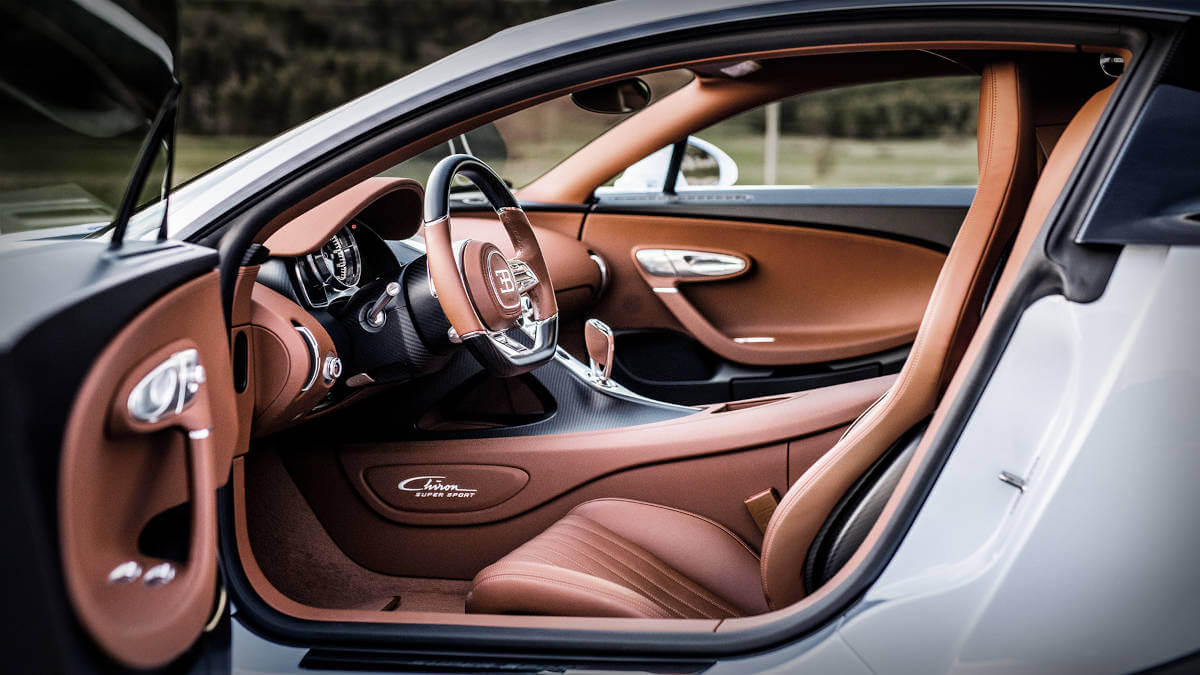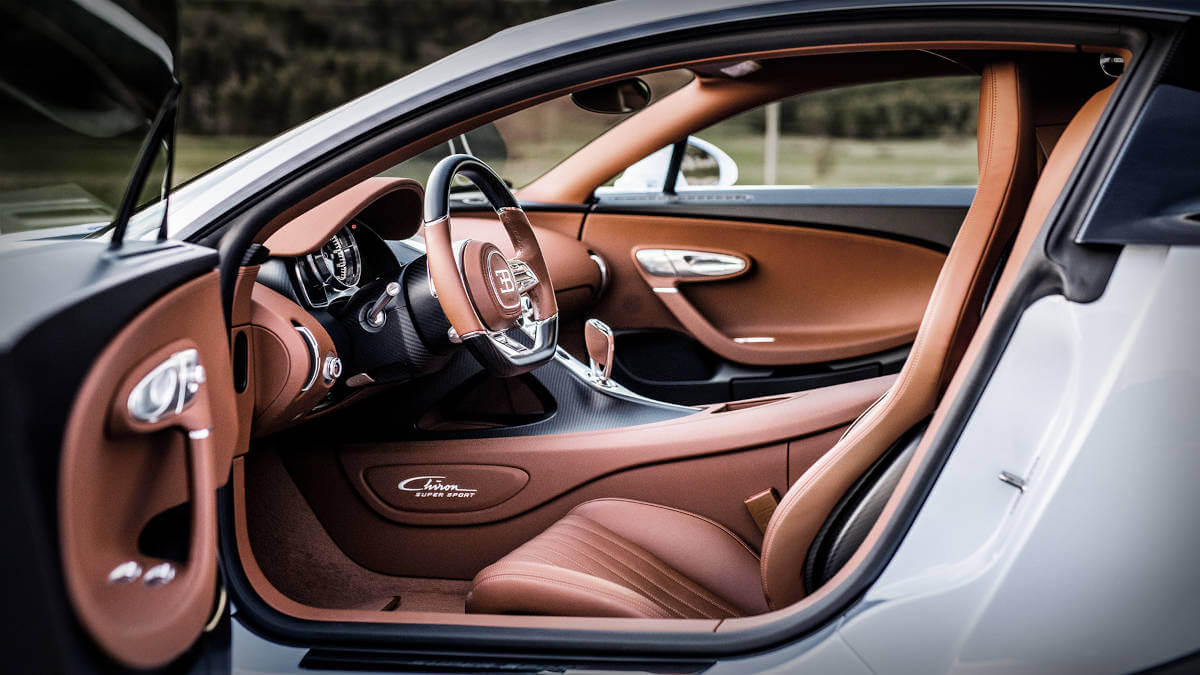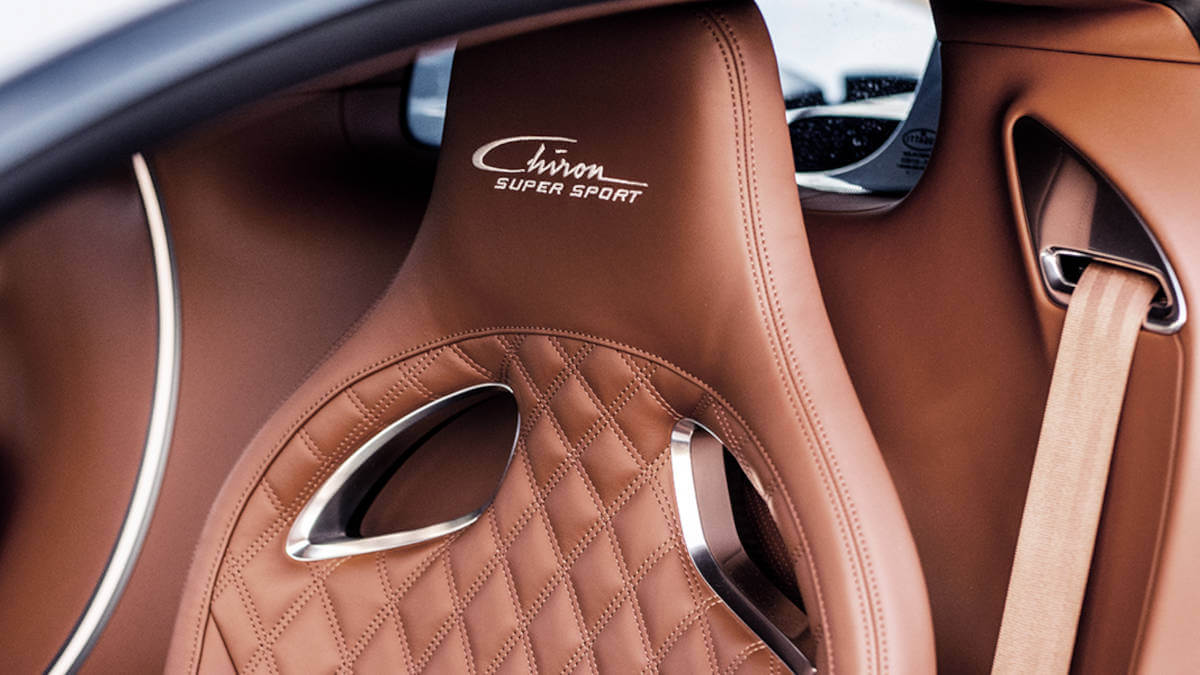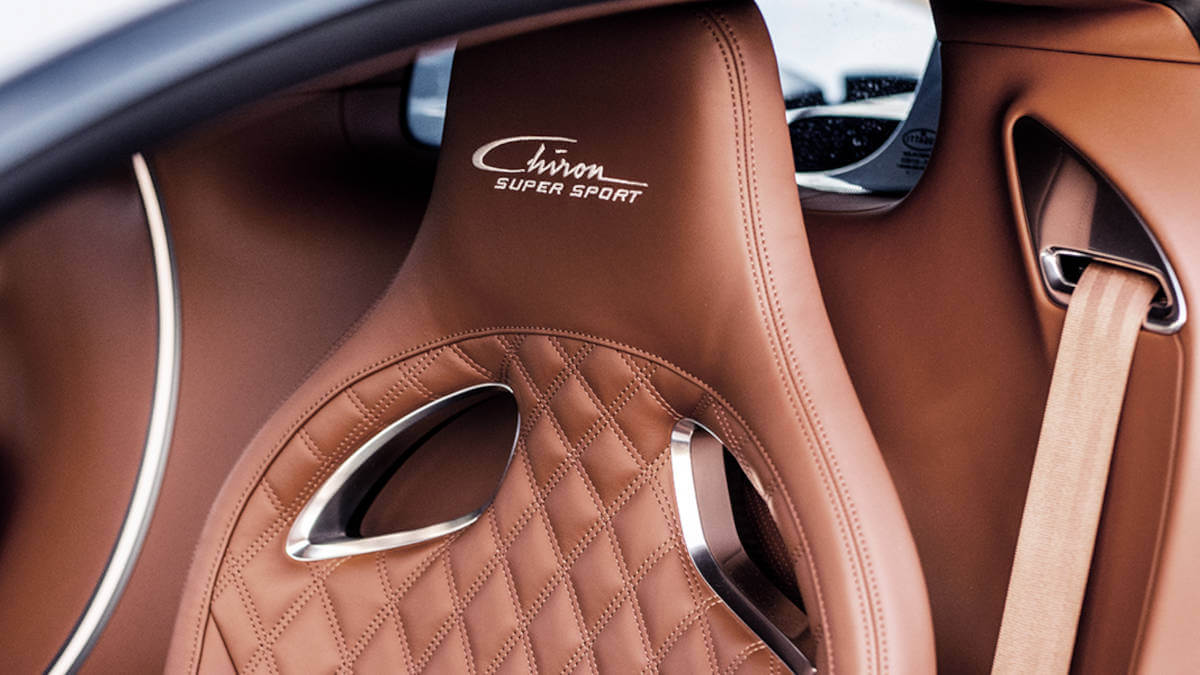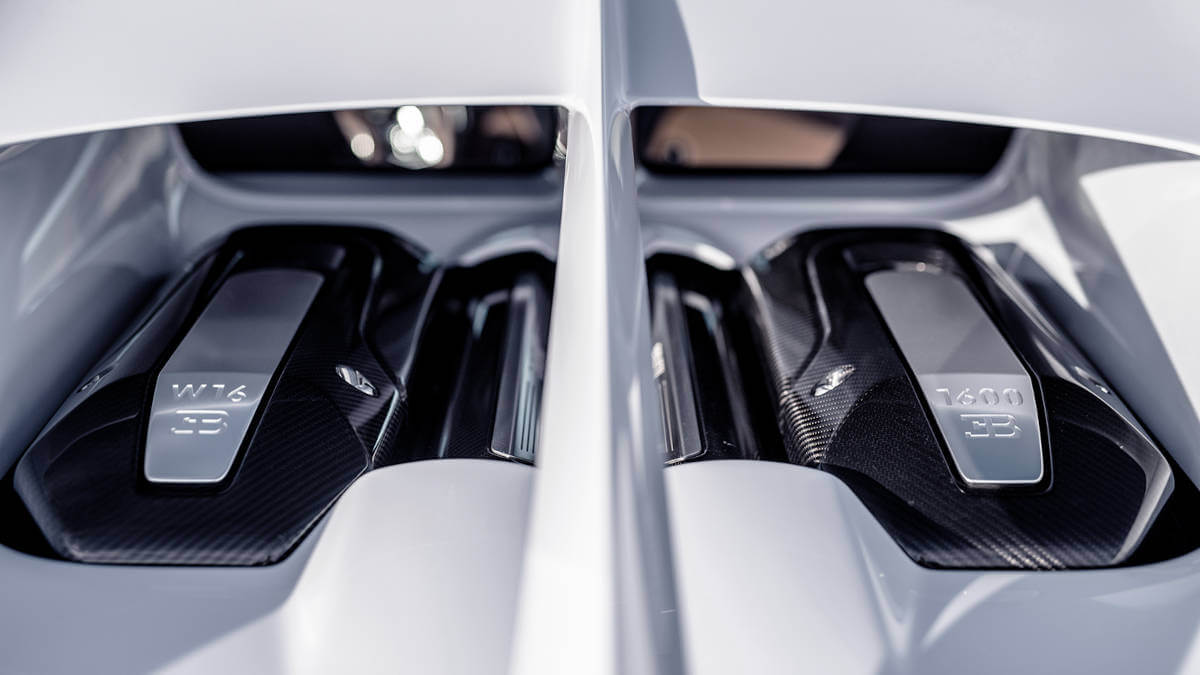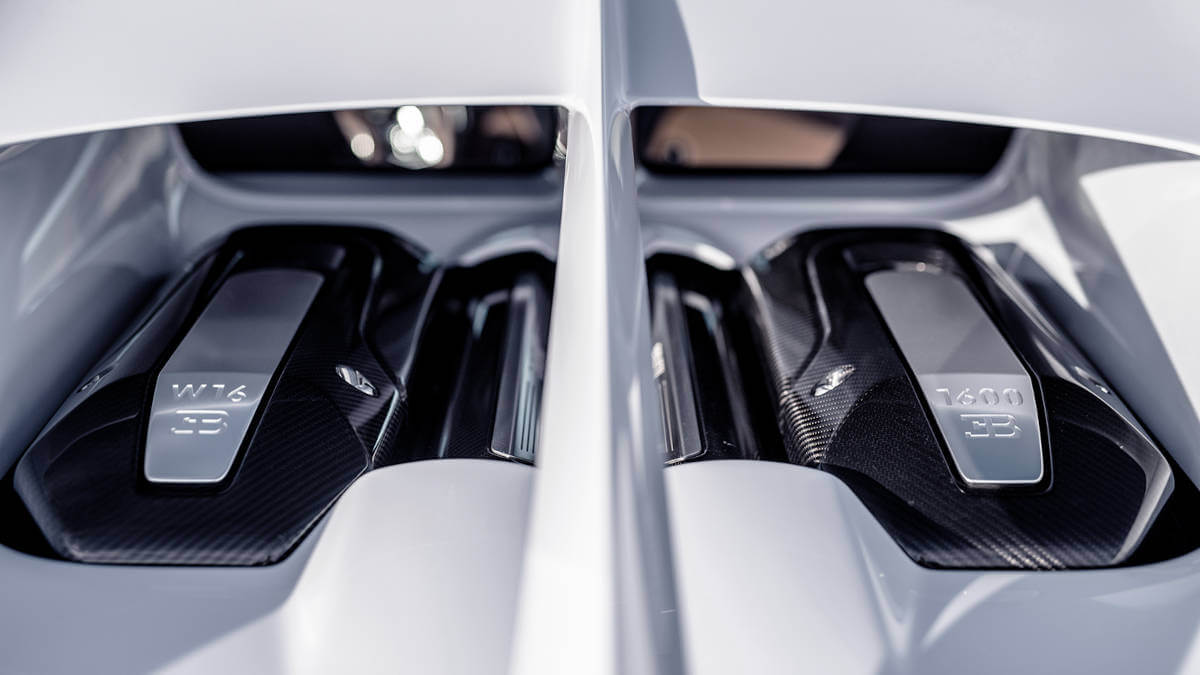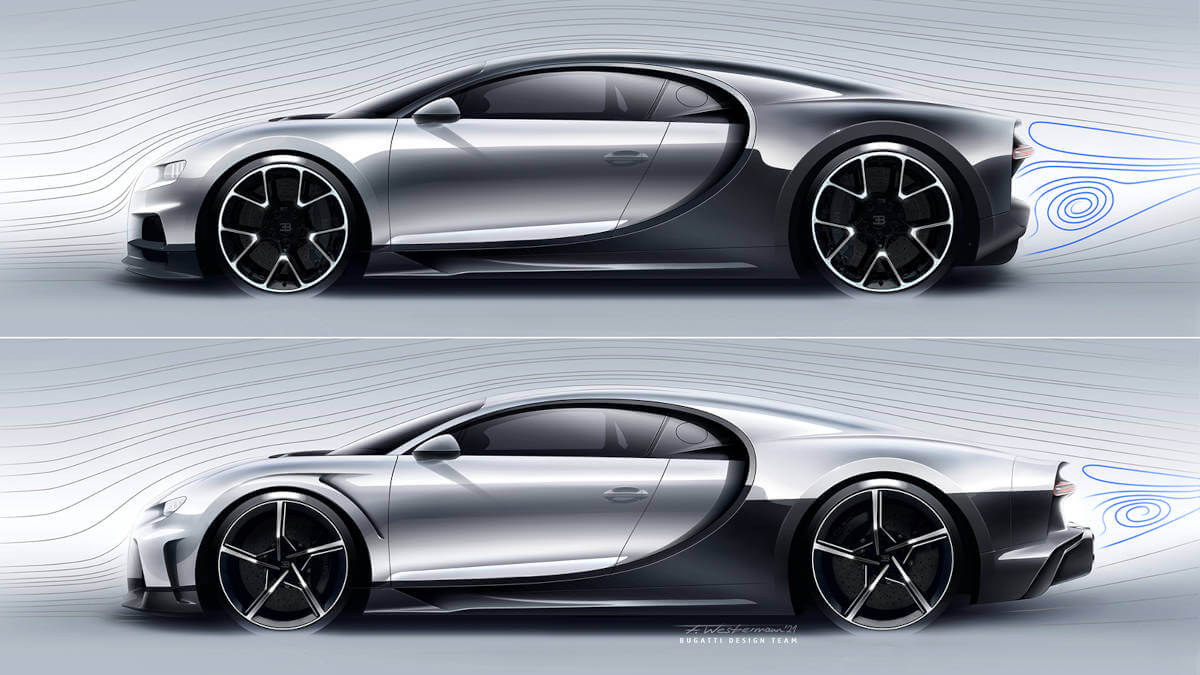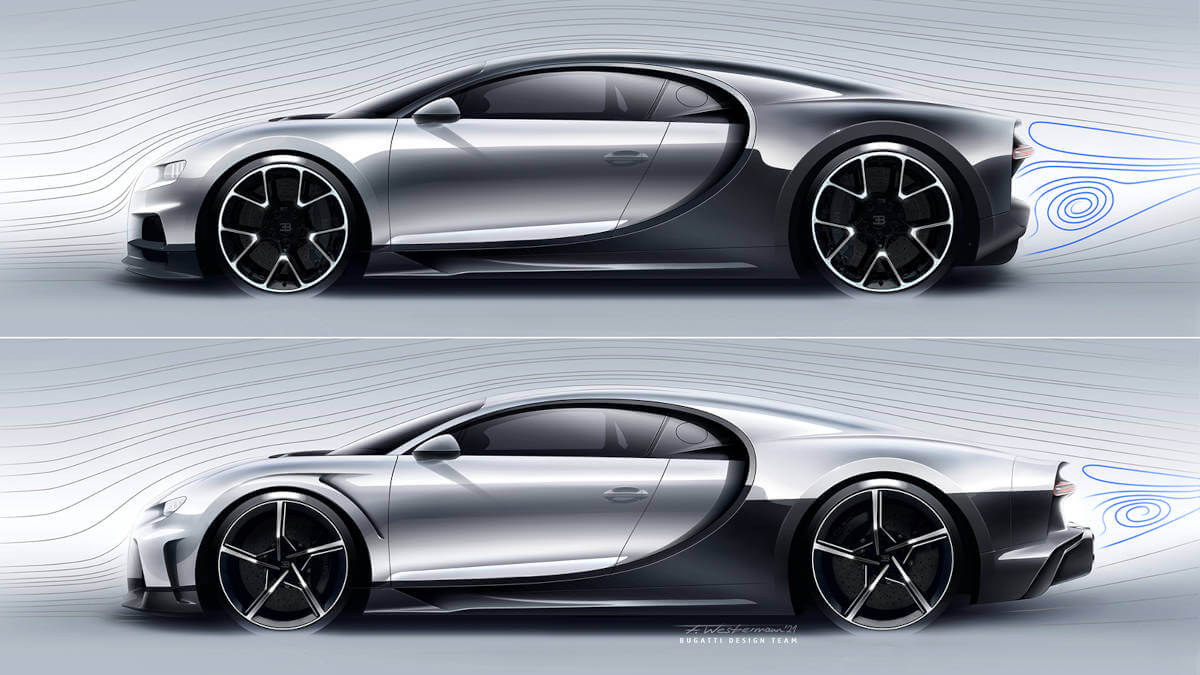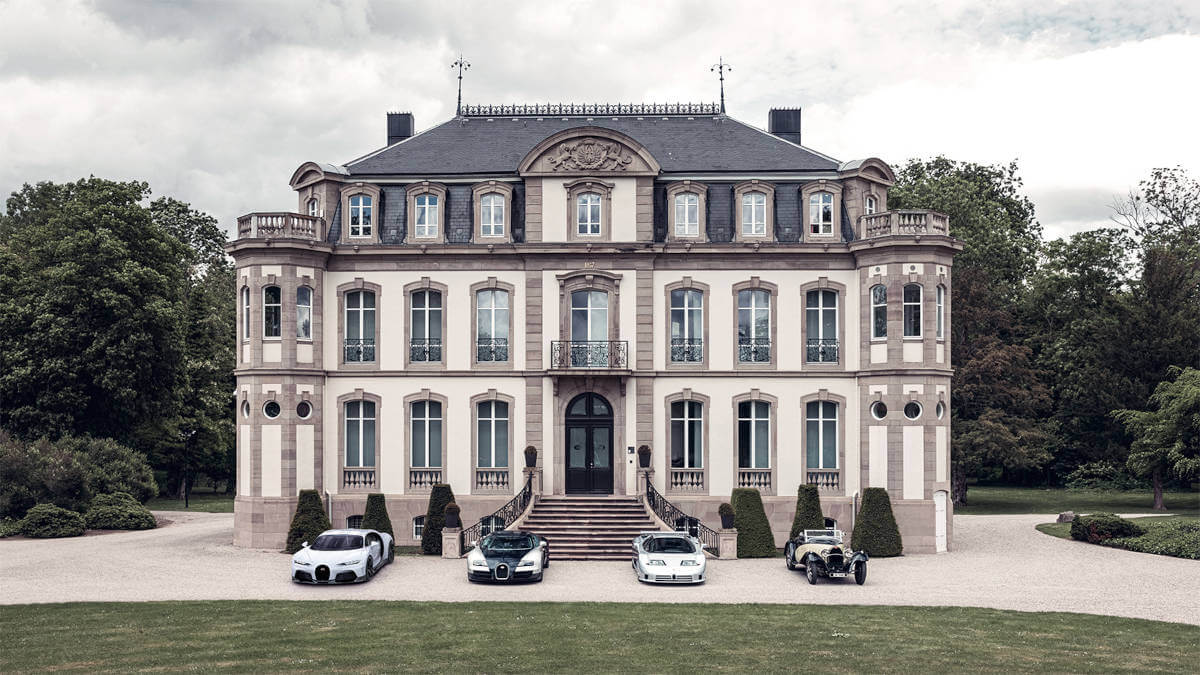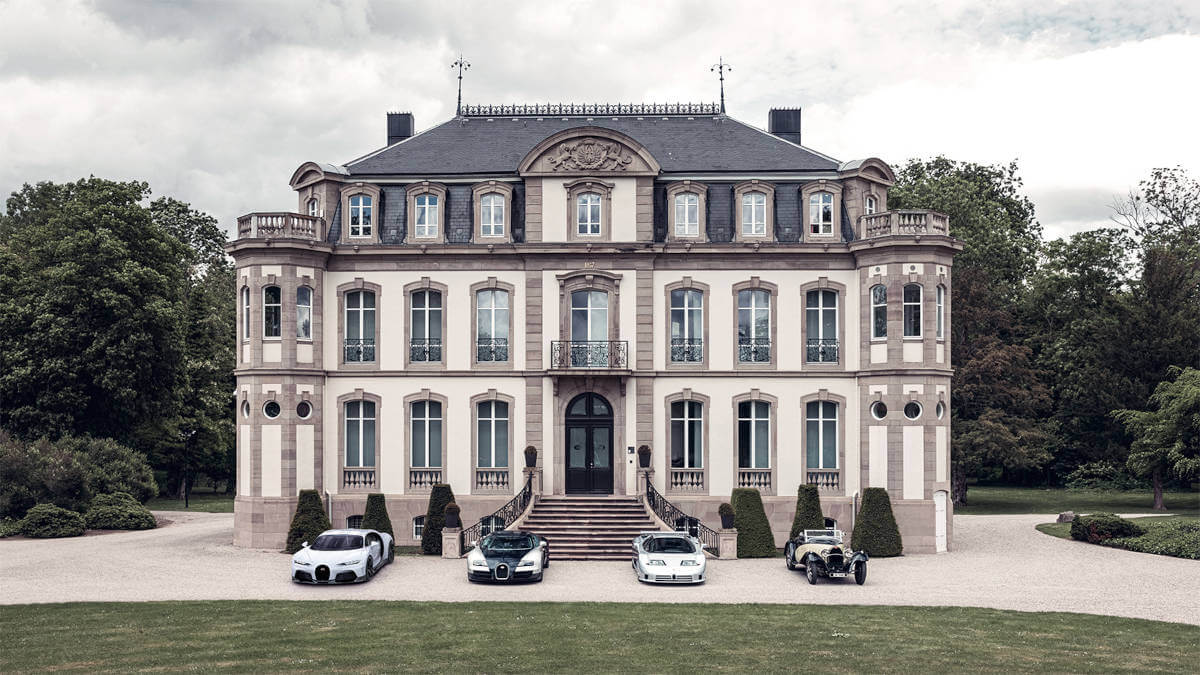 Ancestry goes back 90 years
With the Chiron Super Sport, Bugatti is continuing a long line of ancestors. This model designation first appeared in 1931 with the Type 55 Super Sport, which had a 2.3-liter supercharged inline eight-cylinder engine producing around 160 hp. Only 38 examples were built until 1935. 39 units of the 610-hp EB110 Super Sport were built between 1993 and 1995. After a new speed record for production vehicles of 431.2 kph (267.9 mph) was set in 2010, just under 50 examples of the Veyron Super Sport rolled off the production line. The new Chiron Super Sport is limited to an unspecified number. Each vehicle will cost at least 3.2 million € plus tax. The first customers will receive their cars from the beginning of 2022.

Images: Bugatti