Events
Retromobile Paris 2020
For classic car fans and all automobile fans in general, a trip to the Retromobile in Paris is definitely worthwhile. This large trade fair in the French capital enjoys an excellent reputation and creates an urgent desire among visitors to come again. In the huge Hall 1 and the adjacent Halls 2 and 3, everything that is important in the automotive sector gathers together. The 2020 edition was held until yesterday's Sunday and lived up to its reputation. The supporting programme once again included three major car auctions by Artcurial, Bonhams and RM Sotheby's, which we will discuss later in our feature.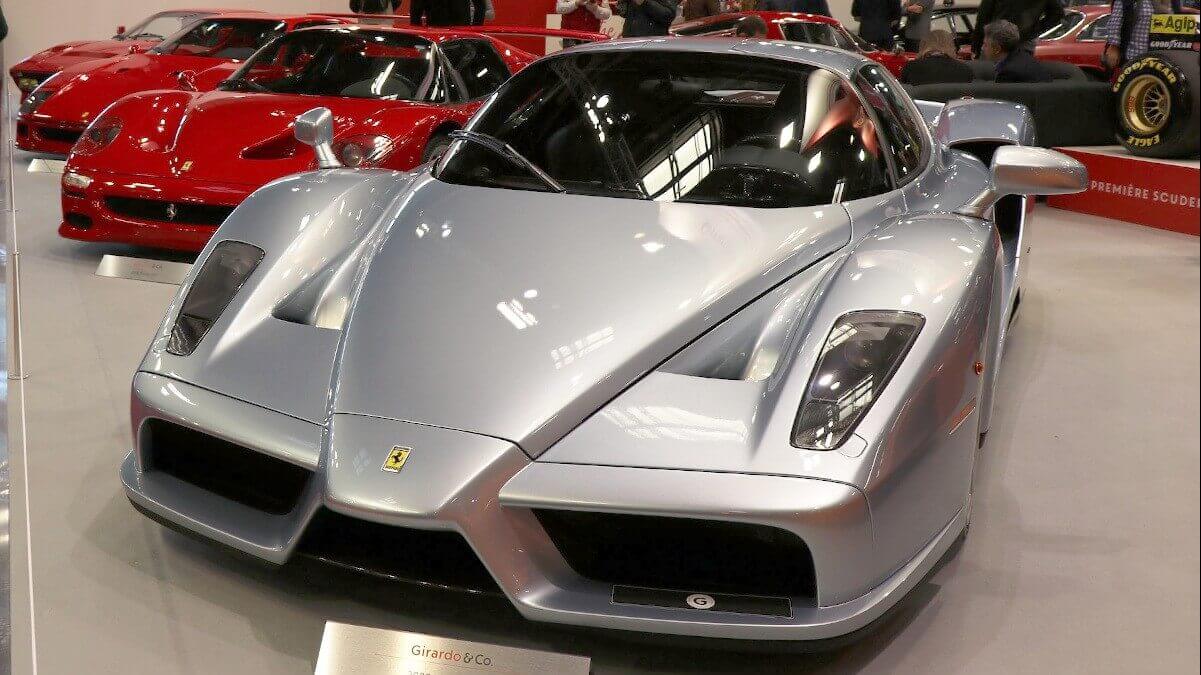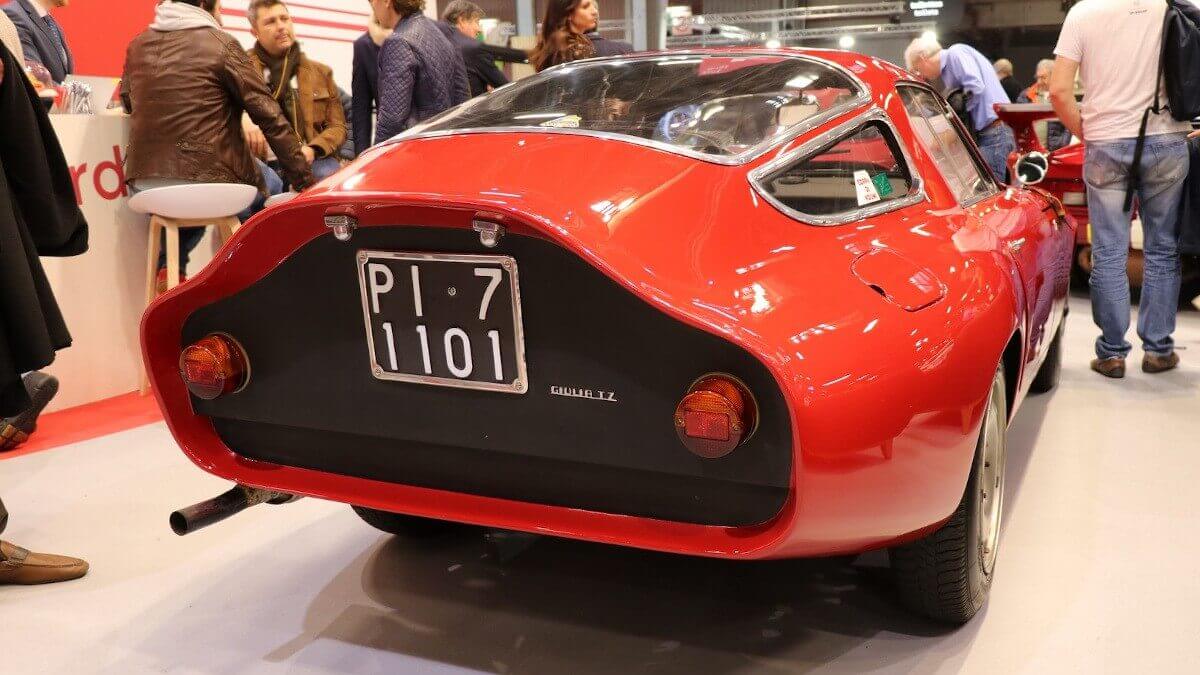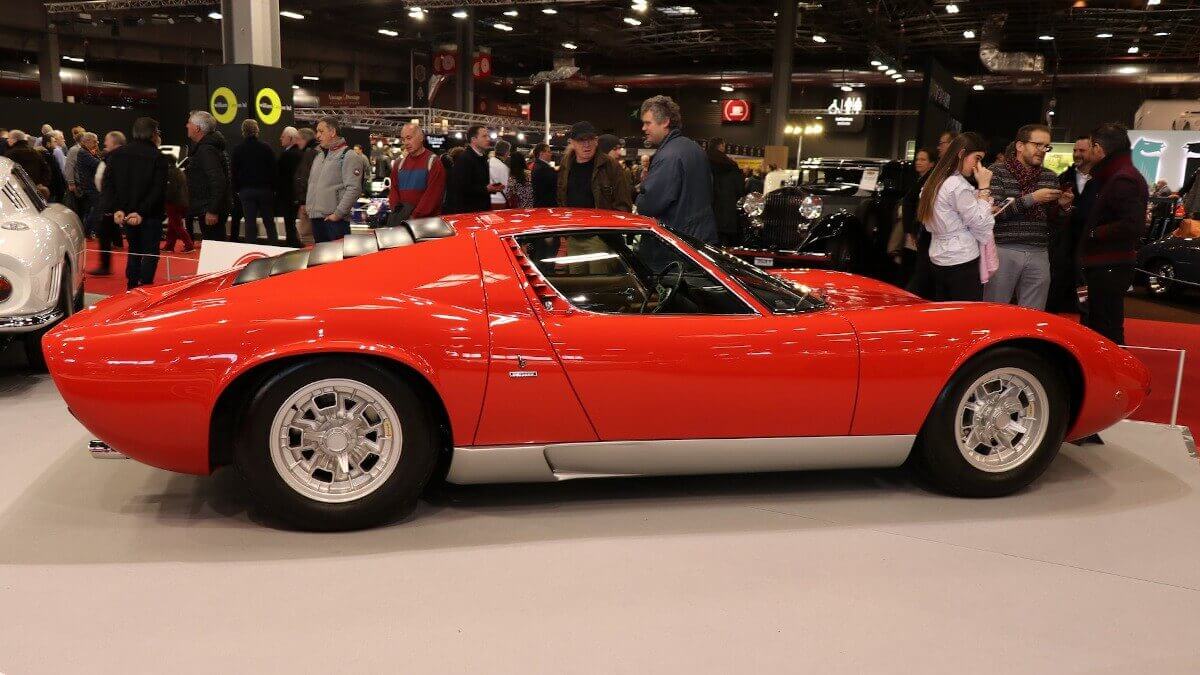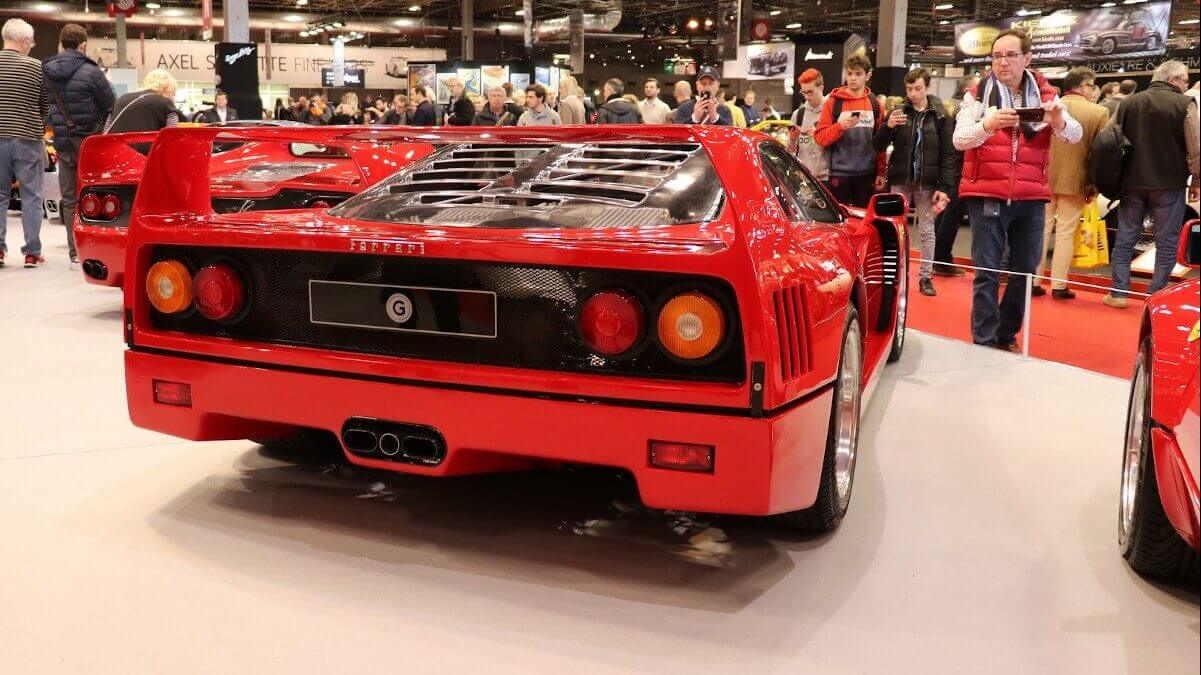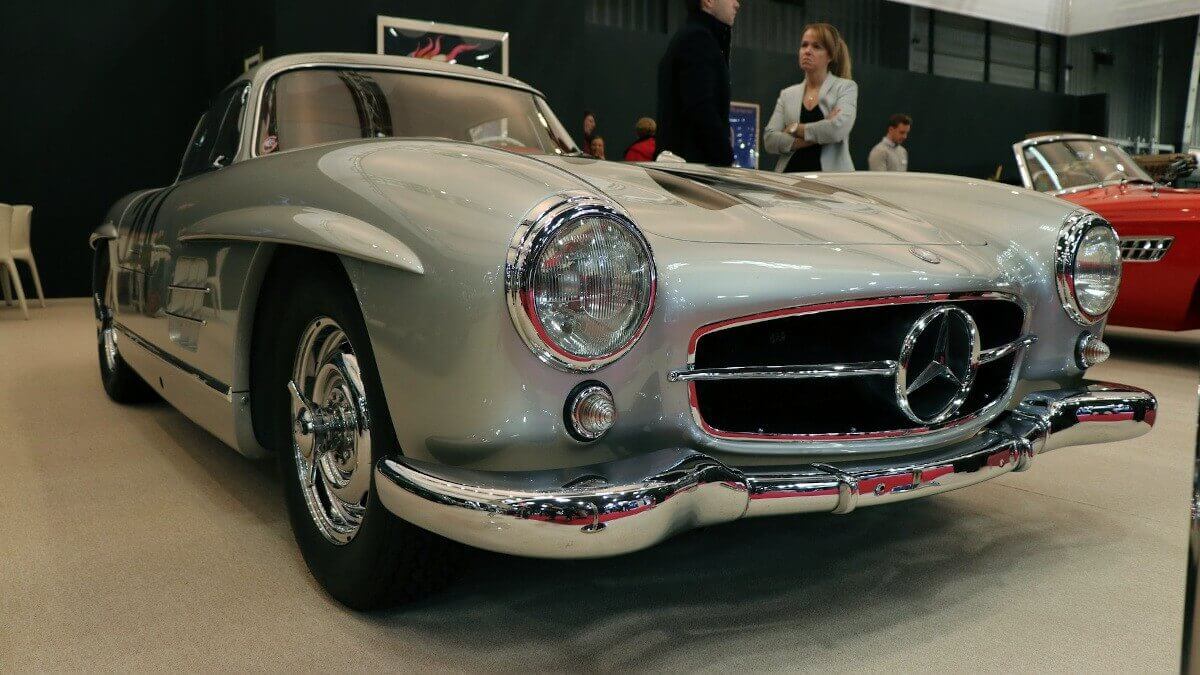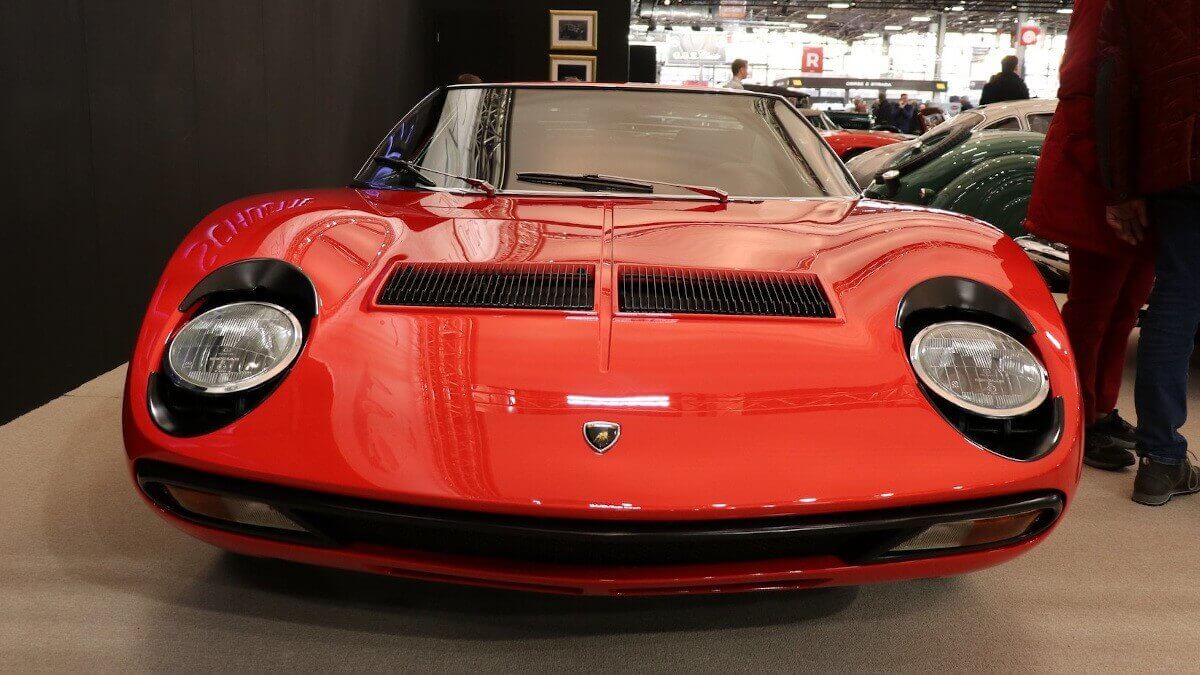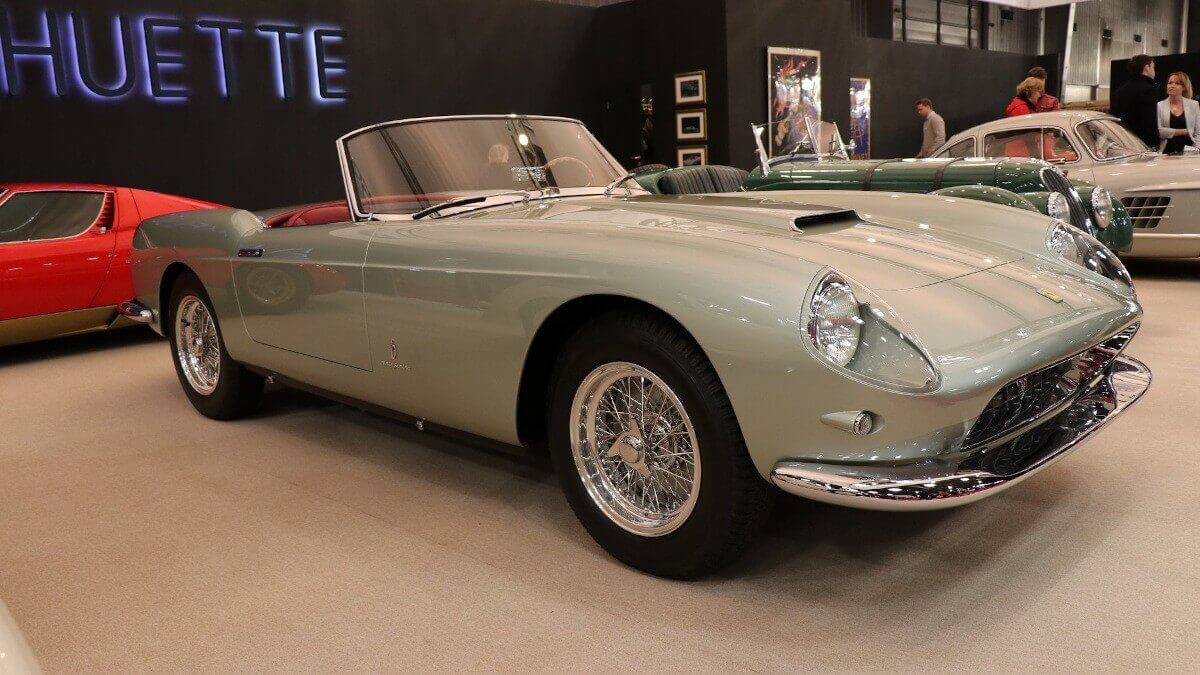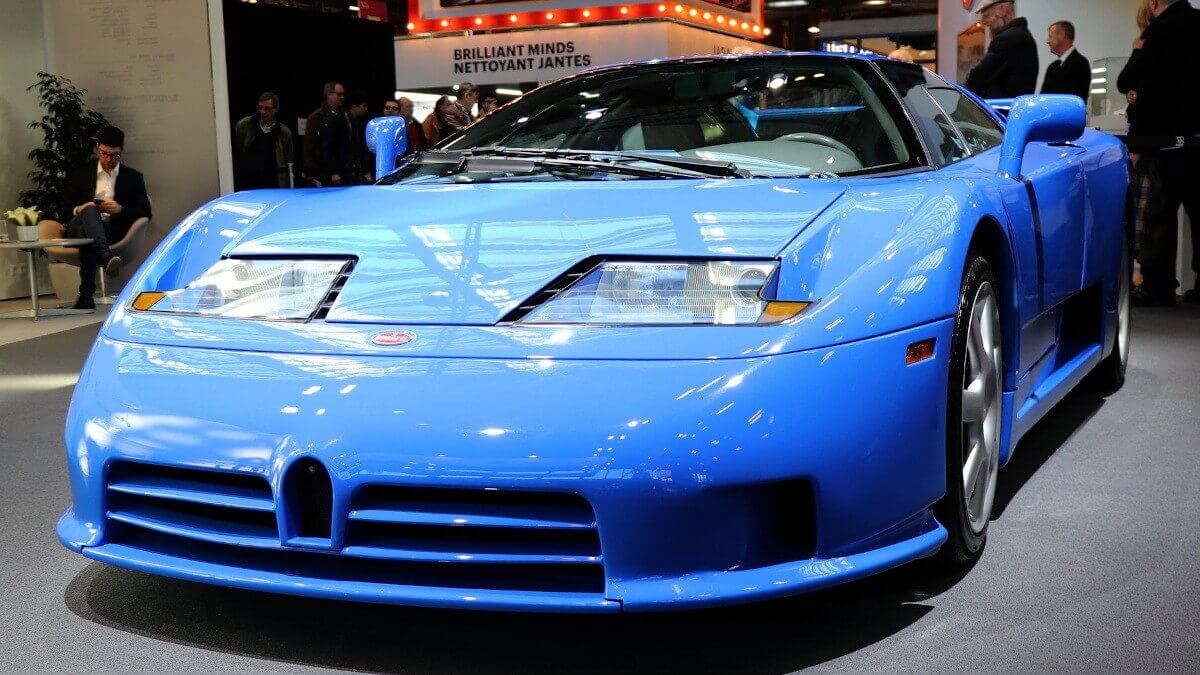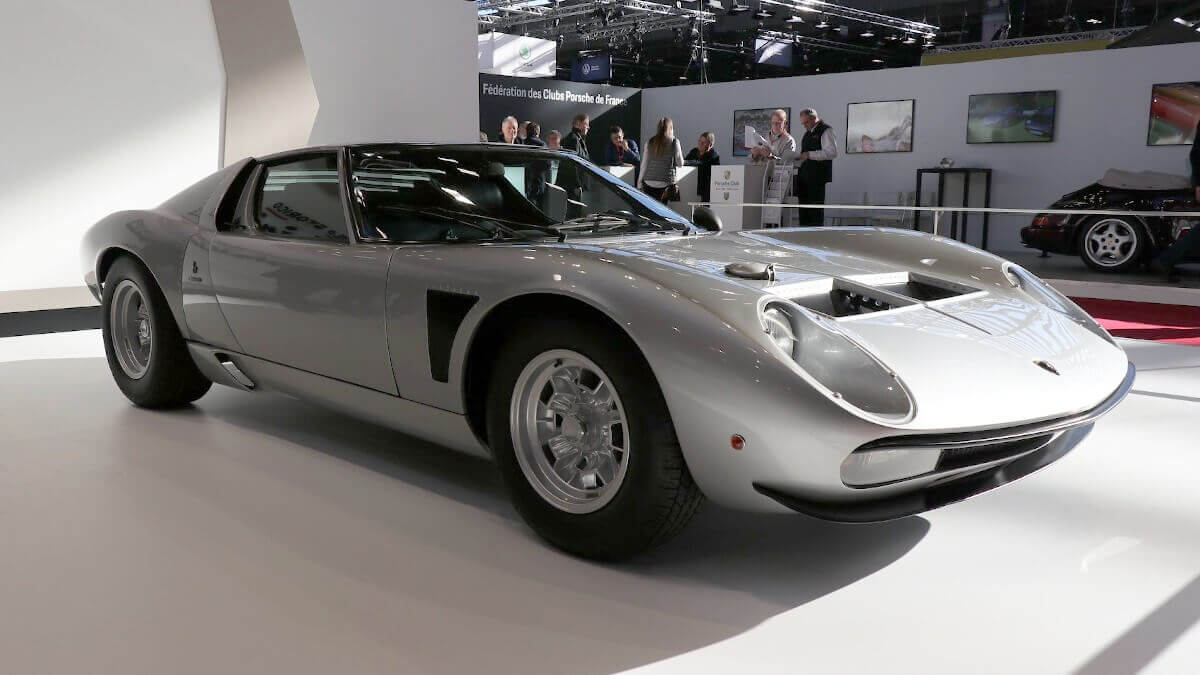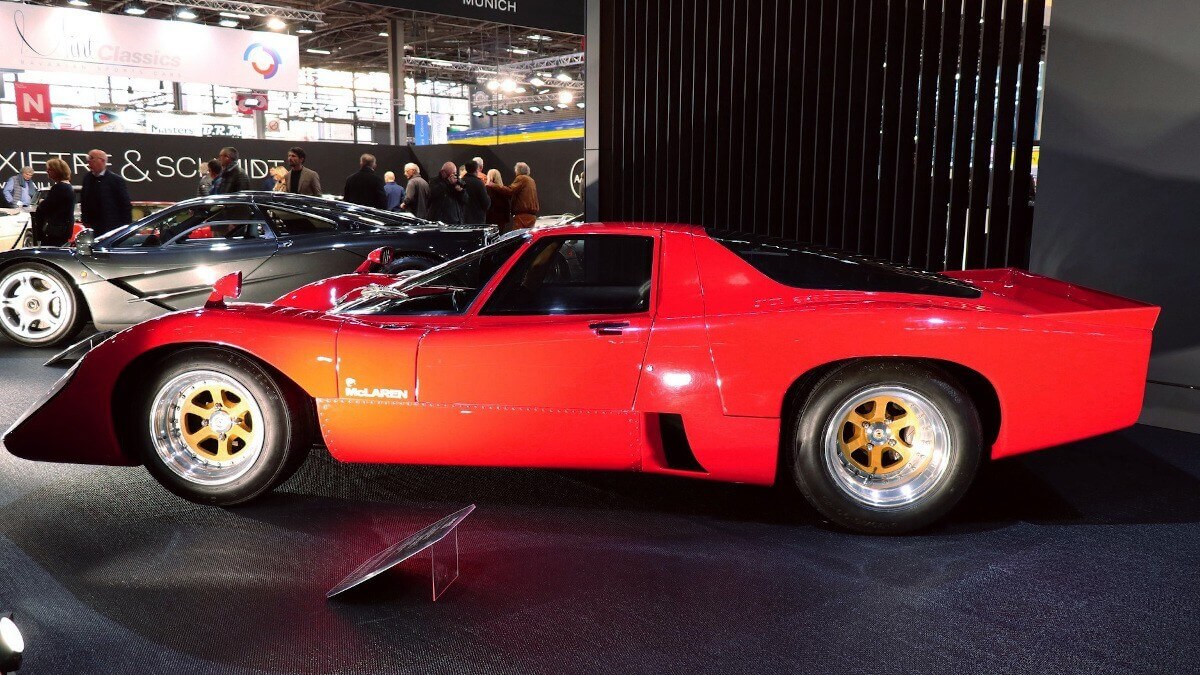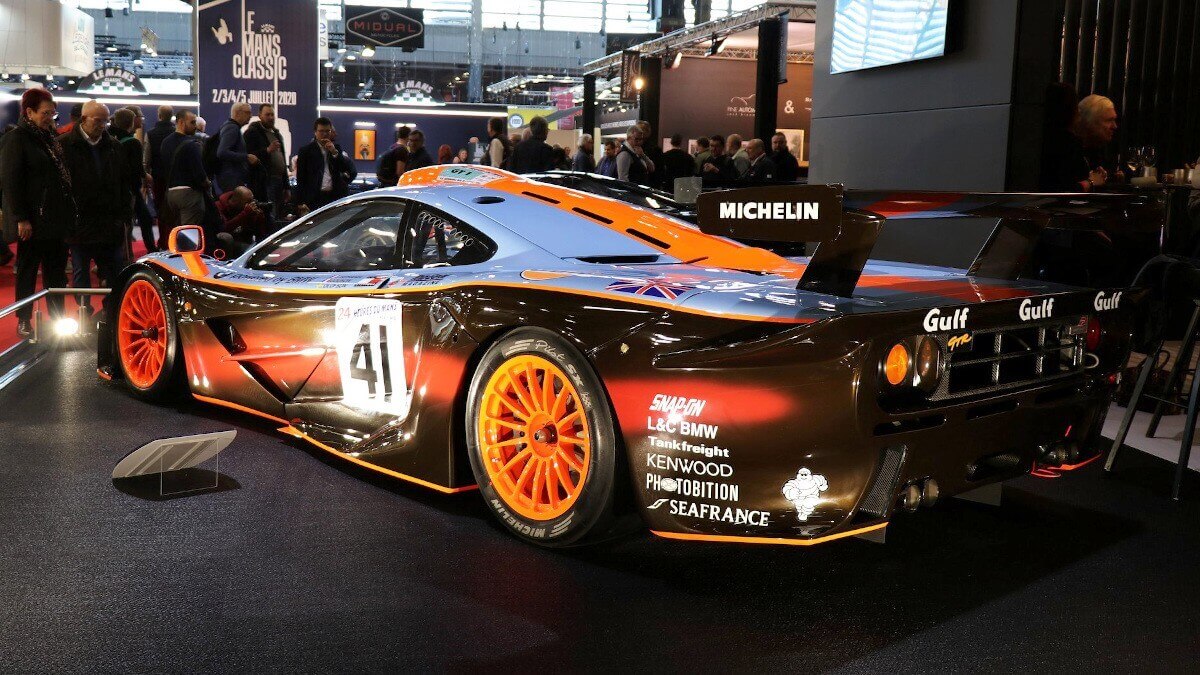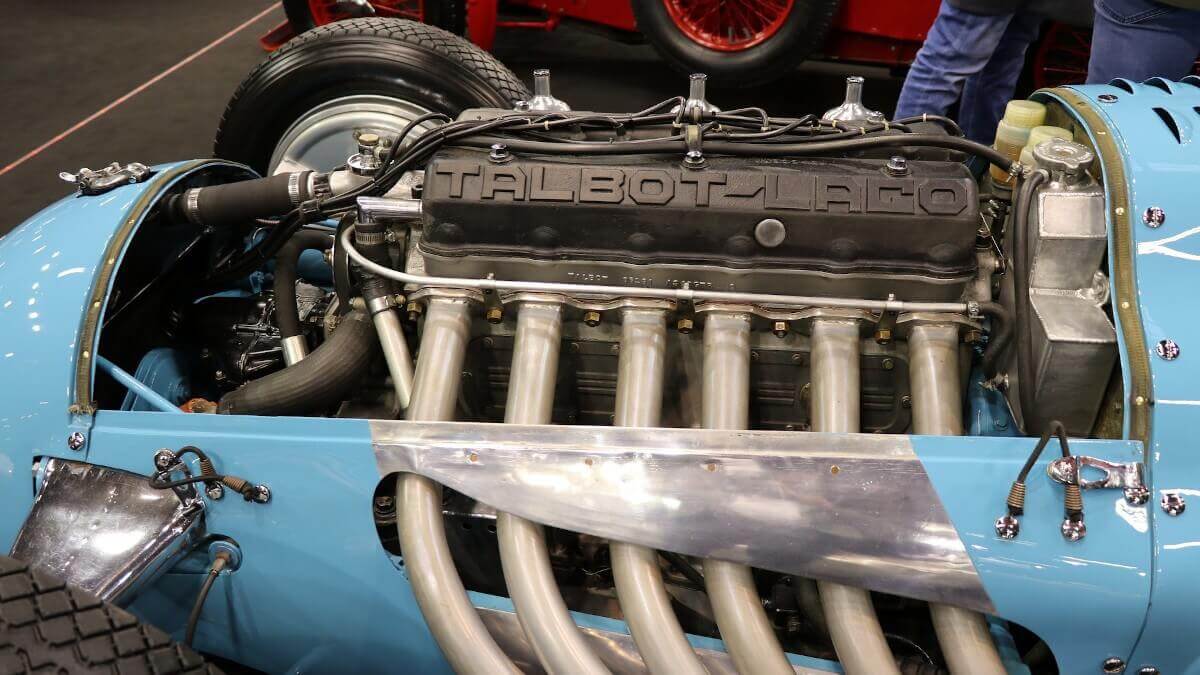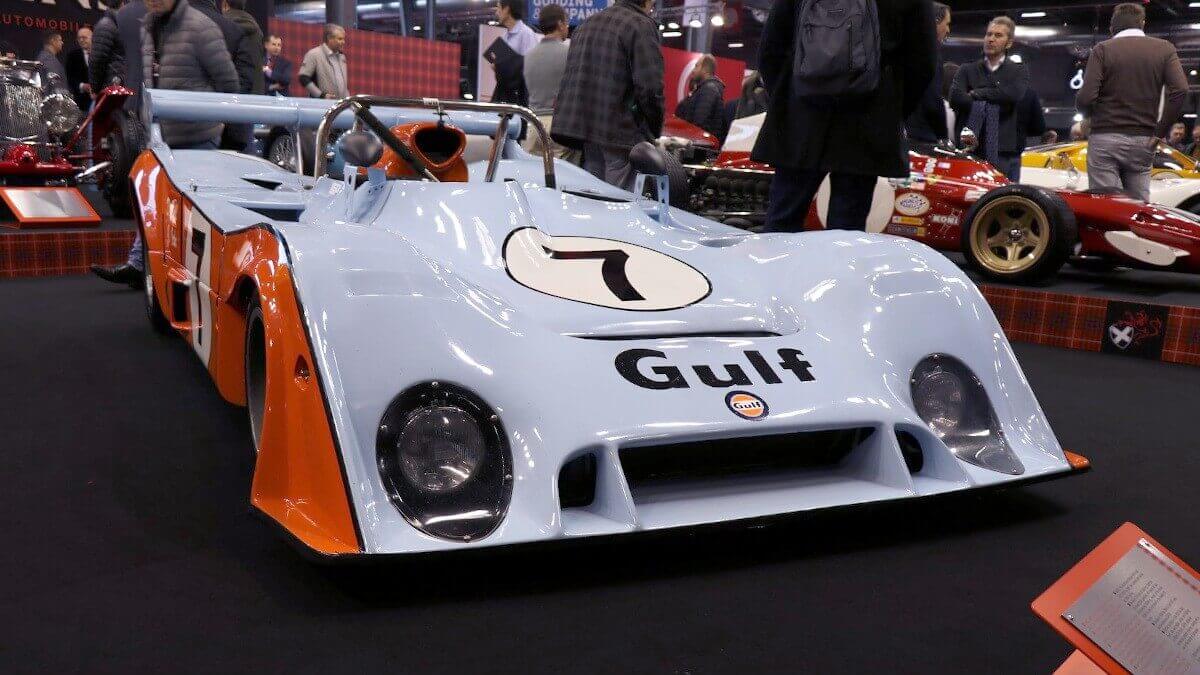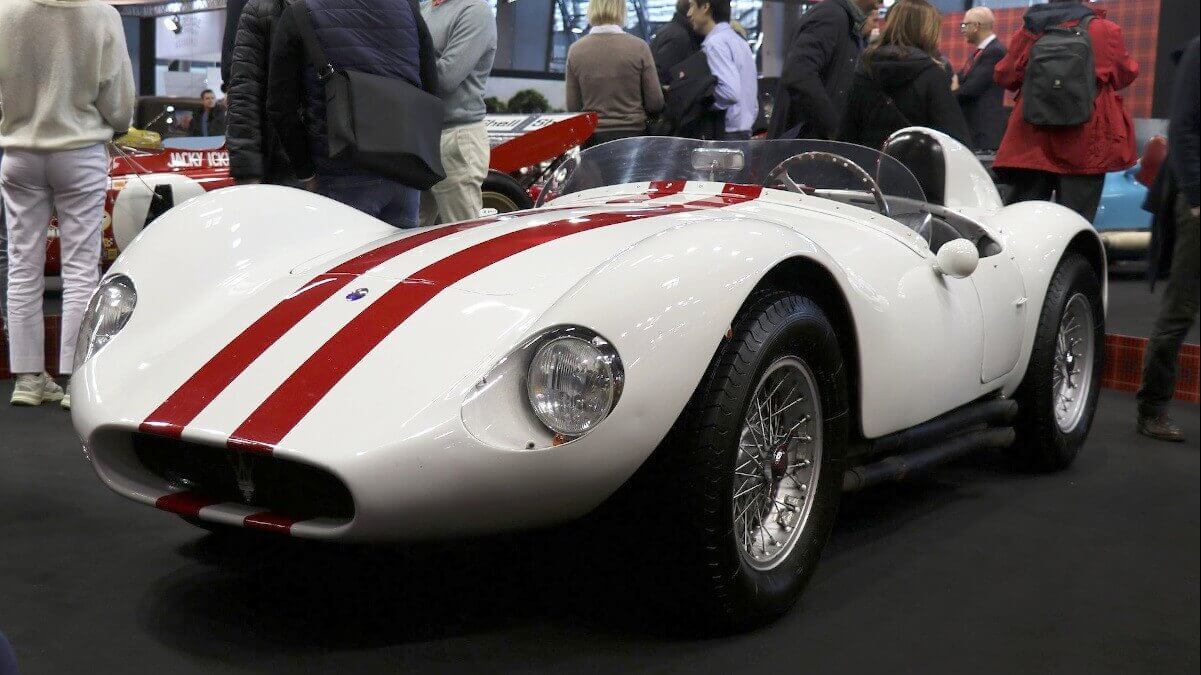 Meanwhile, we will start our virtual tour of the Retromobile in Hall 1, where you will find not only manufacturers such as Renault, Citroën, Porsche, Bugatti and Lamborghini, but above all various dealers of high-quality classic cars and youngtimers as well as rare exotics. In contrast to other classic car fairs, the large number of racing cars from many decades that are on offer here in Paris is always striking. It is irrelevant whether potential customers are keen on Formula 1, racing sports cars or prototypes, they'll find enough interesting vehicles. The same is true of the range of street-legal sports cars on offer, which covers virtually every decade since the Patent-Motorwagen. Of course, rare exhibits such as the BMW 507, the Alfa Romeo TZ or Ferrari's supercar series were also in the spotlight here. This time, Lukas Hüni concentrated almost exclusively on Alfa Romeo cars, with rarities from Zagato, a 2000 Sportiva, a Bimotore with two eight-cylinder inline engines or a Tipo 33 providing big eyes and open mouths.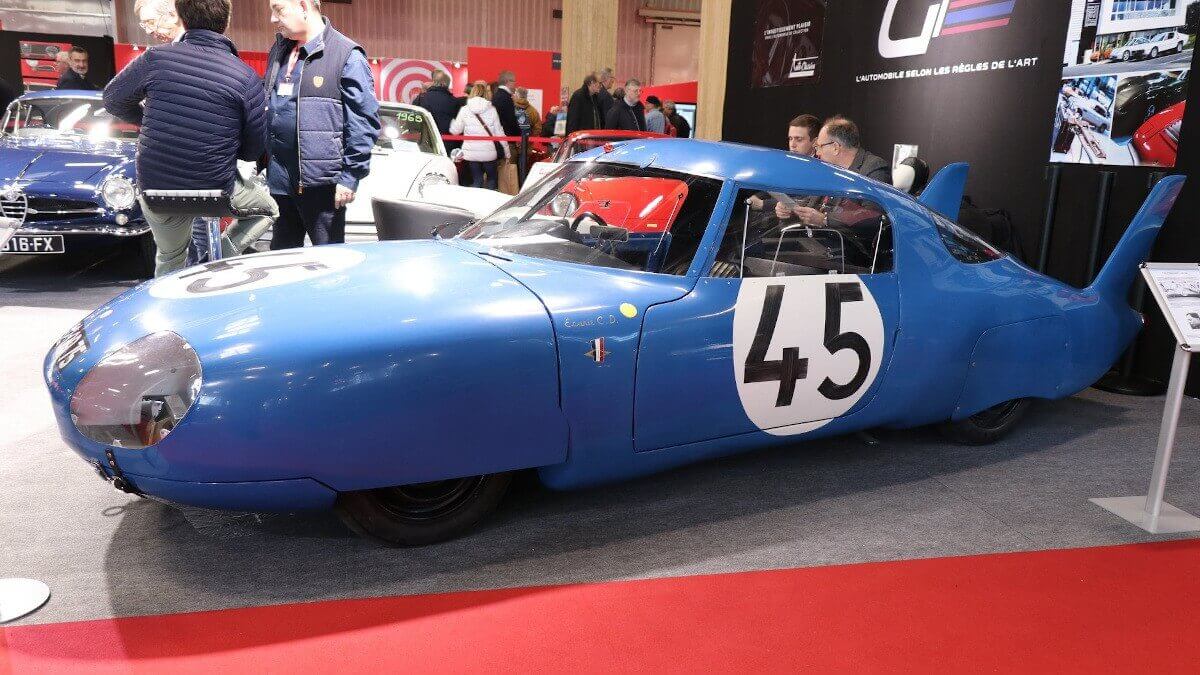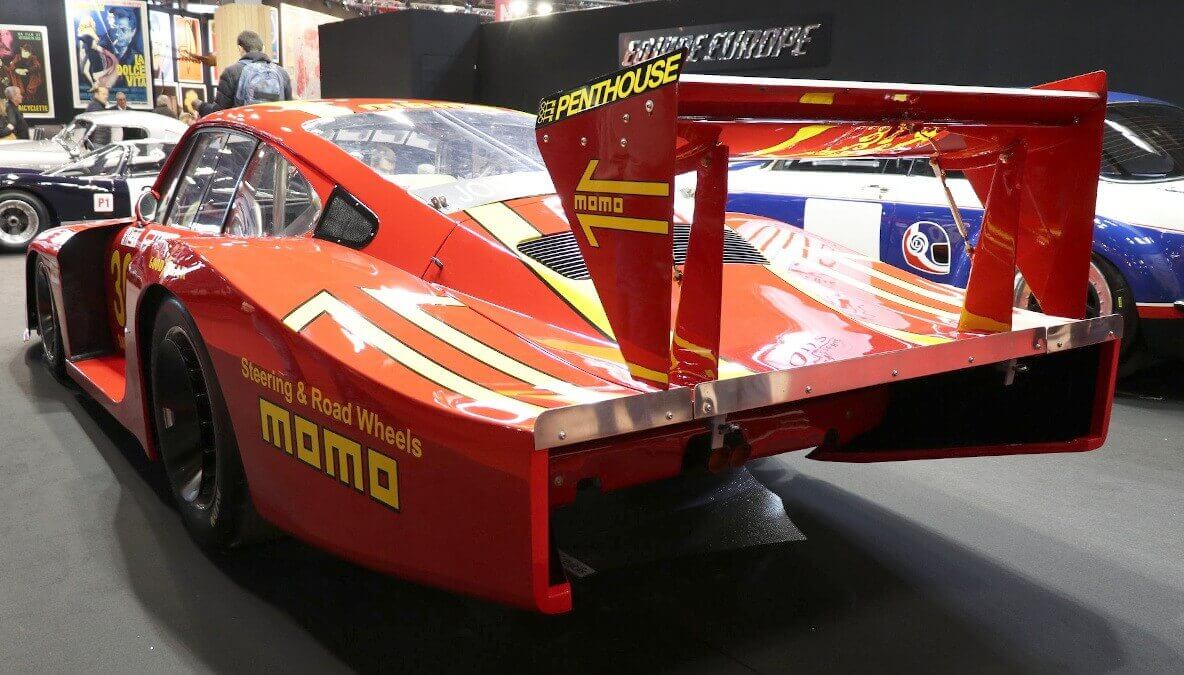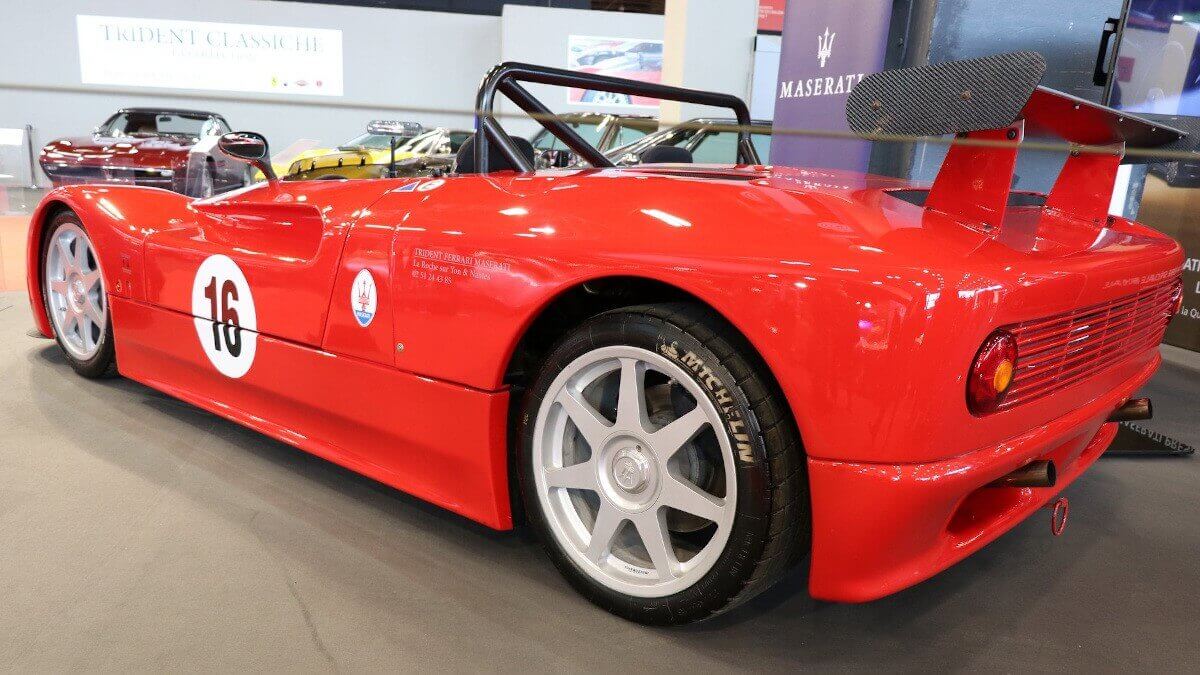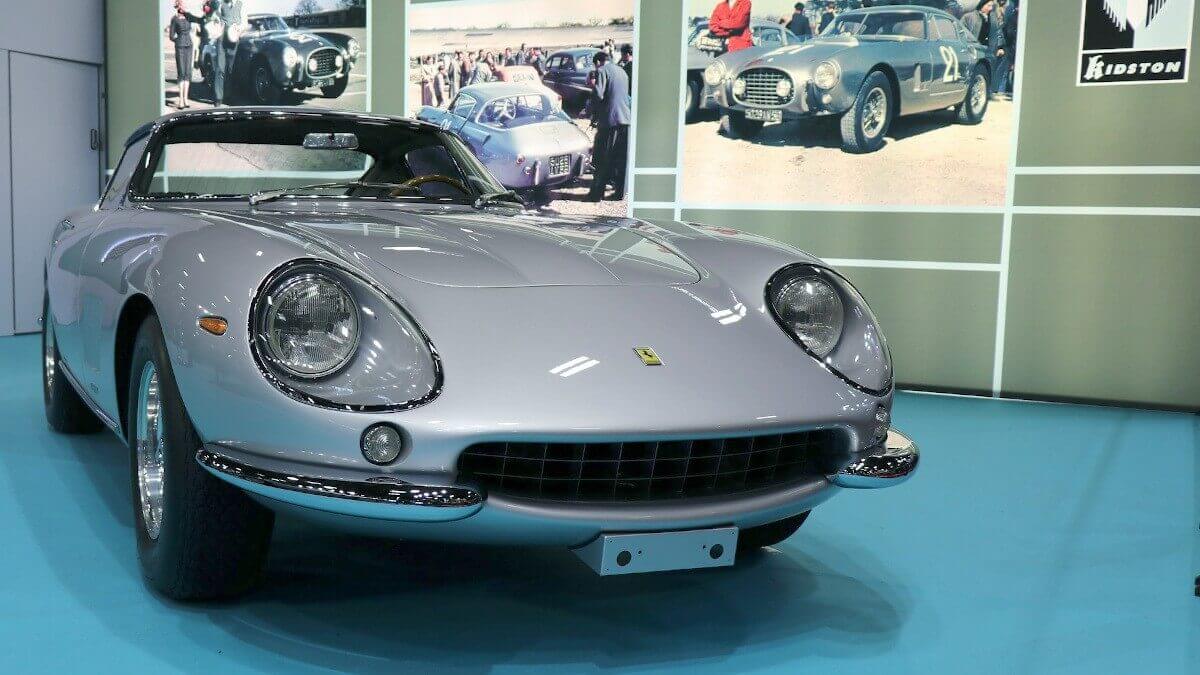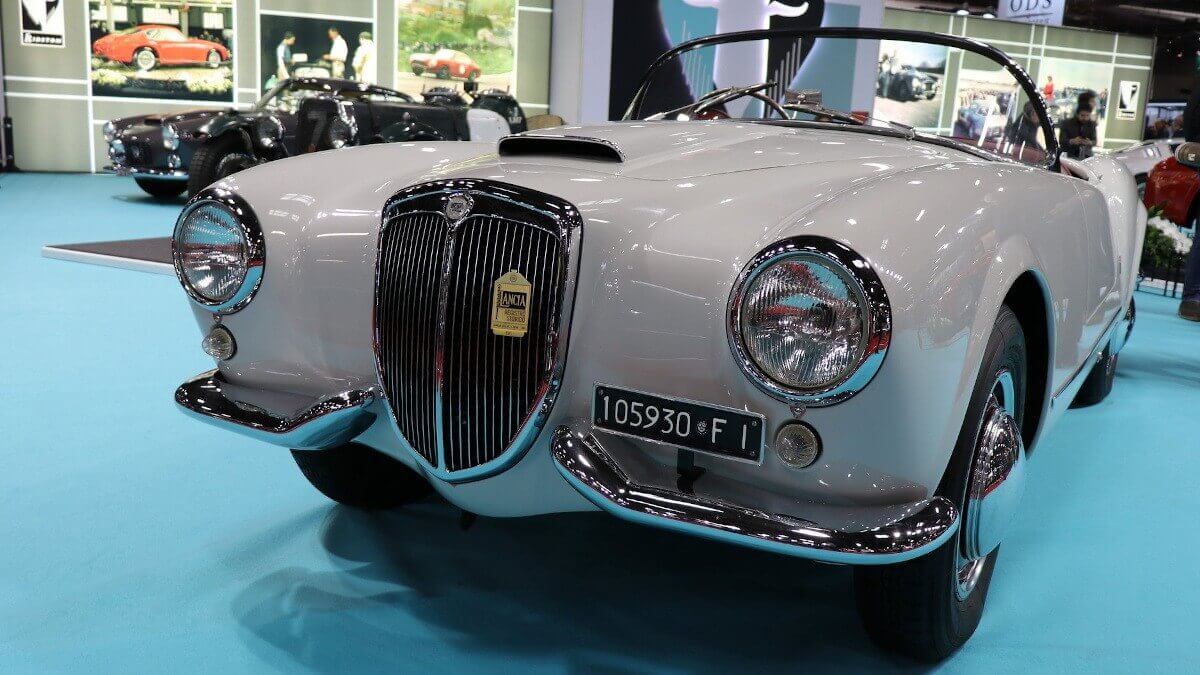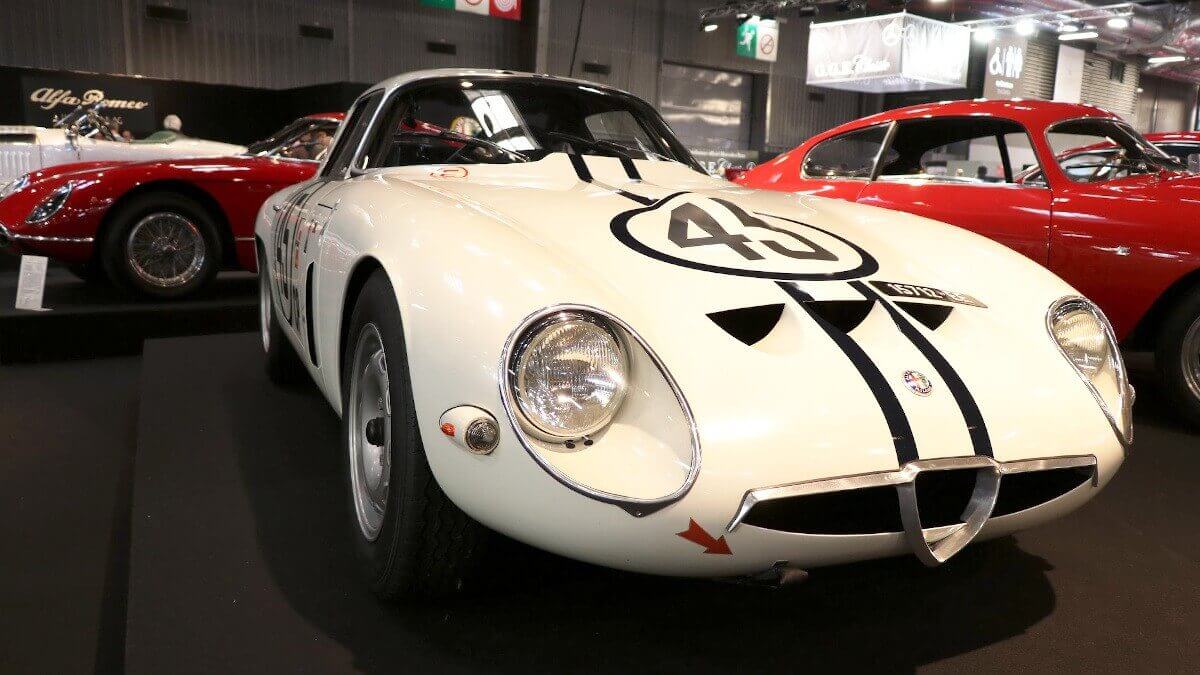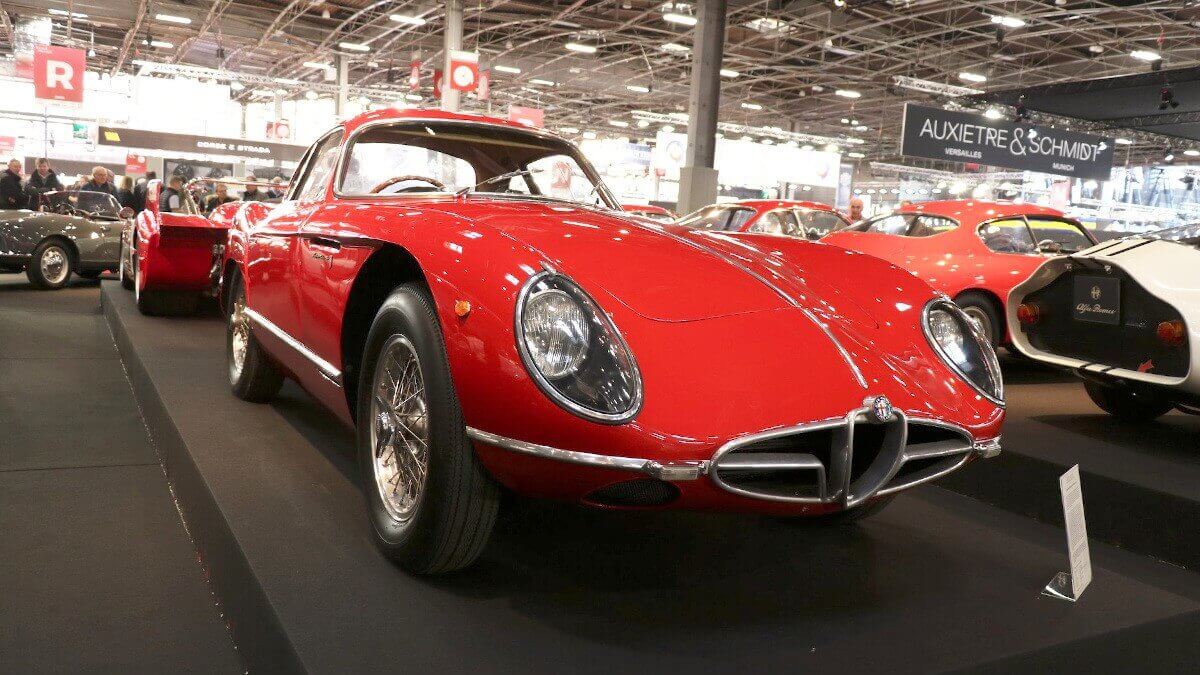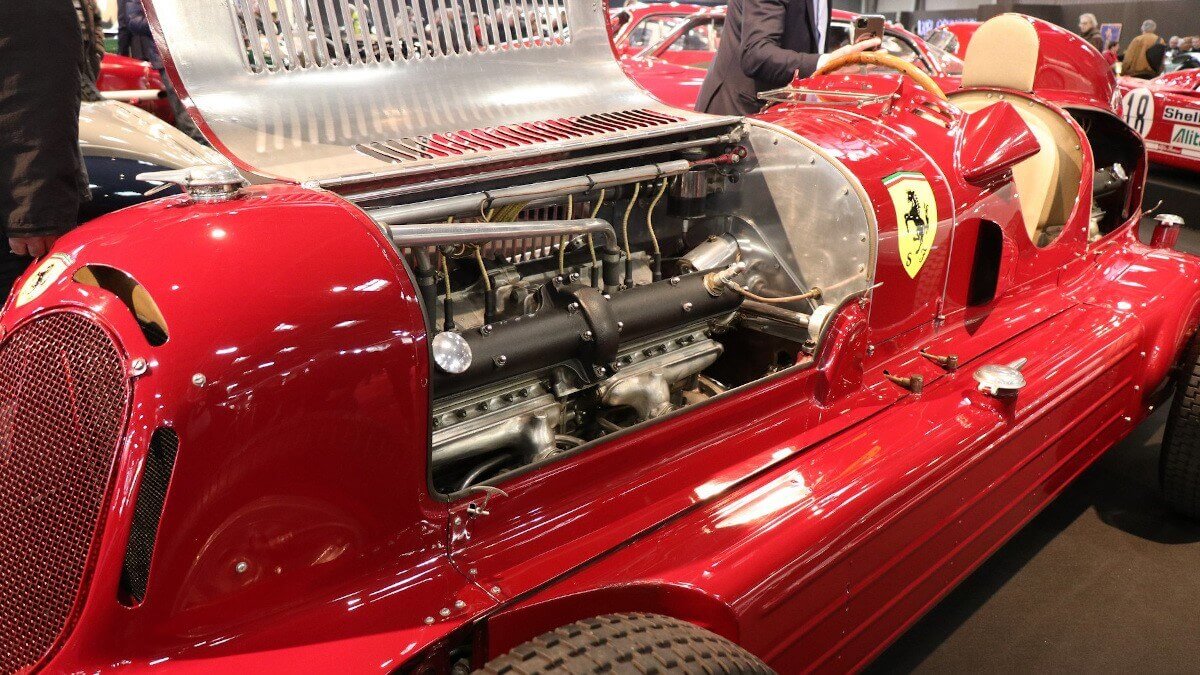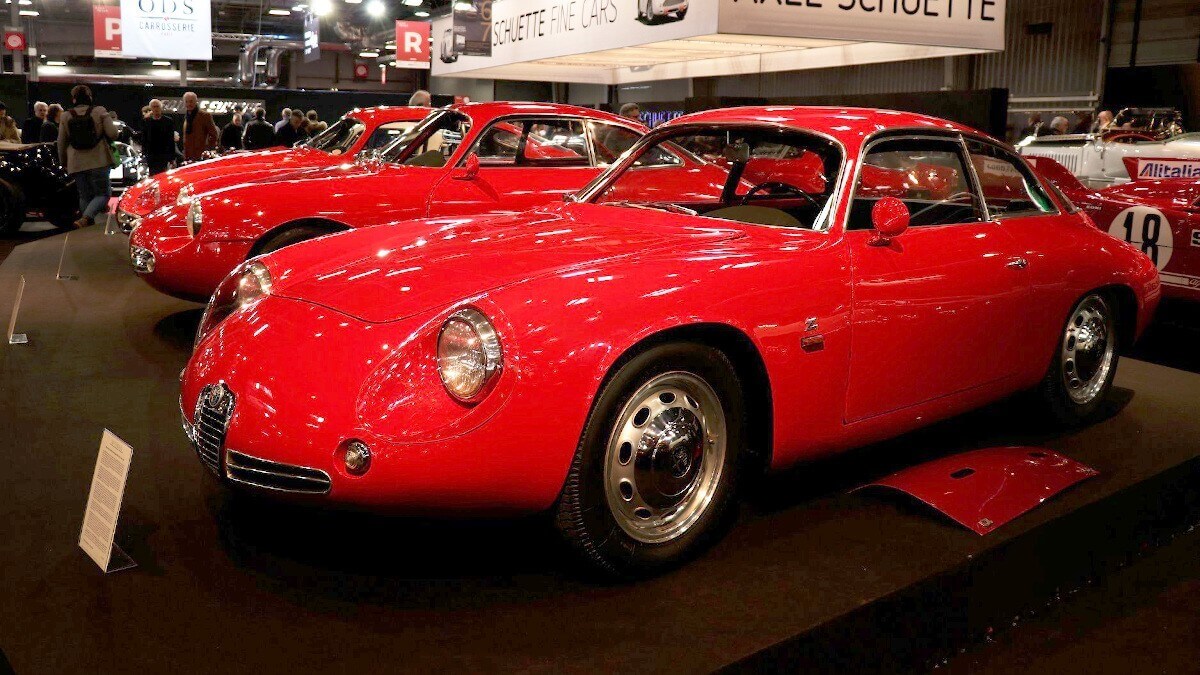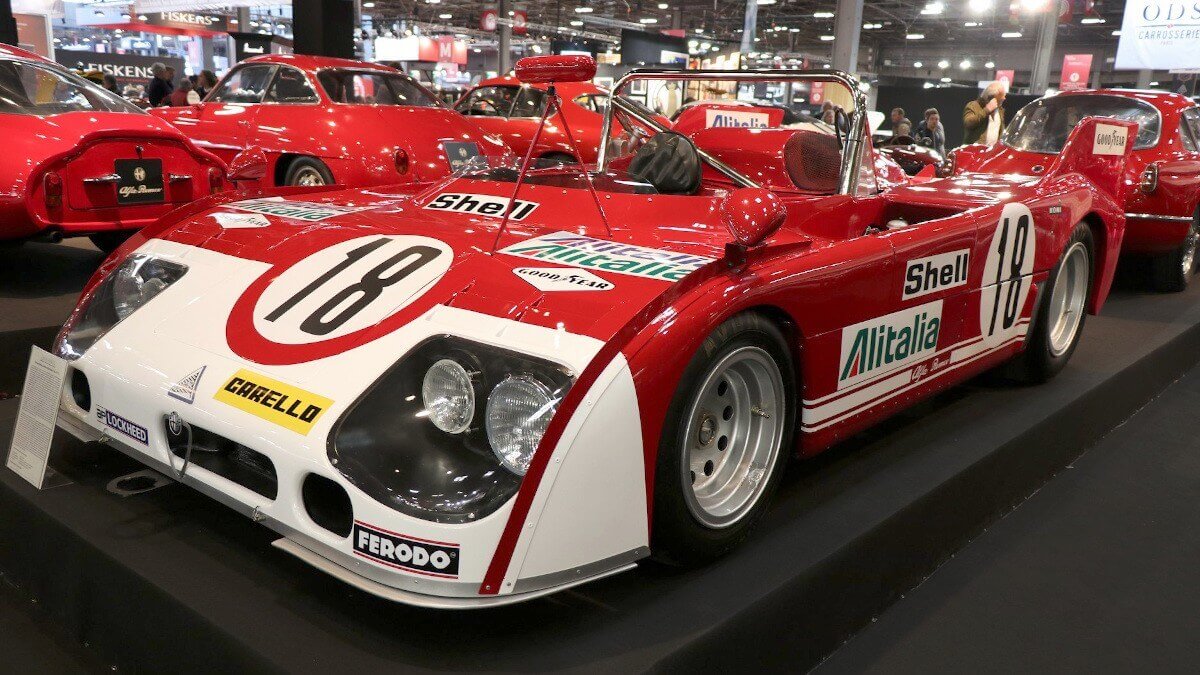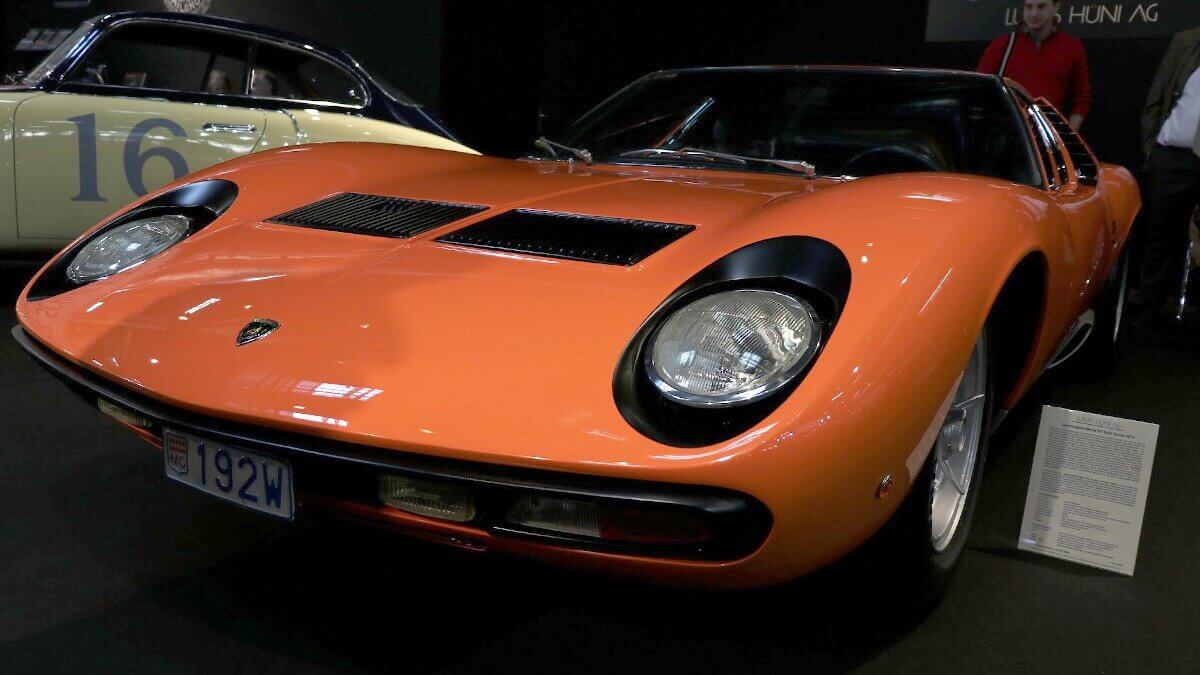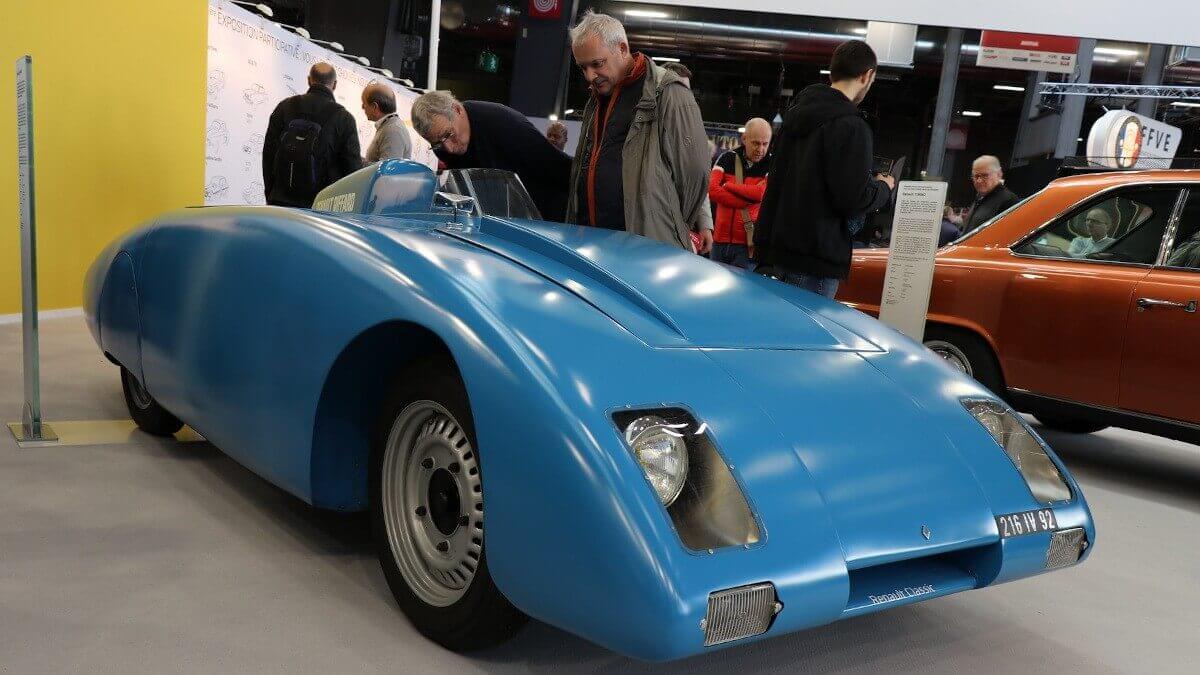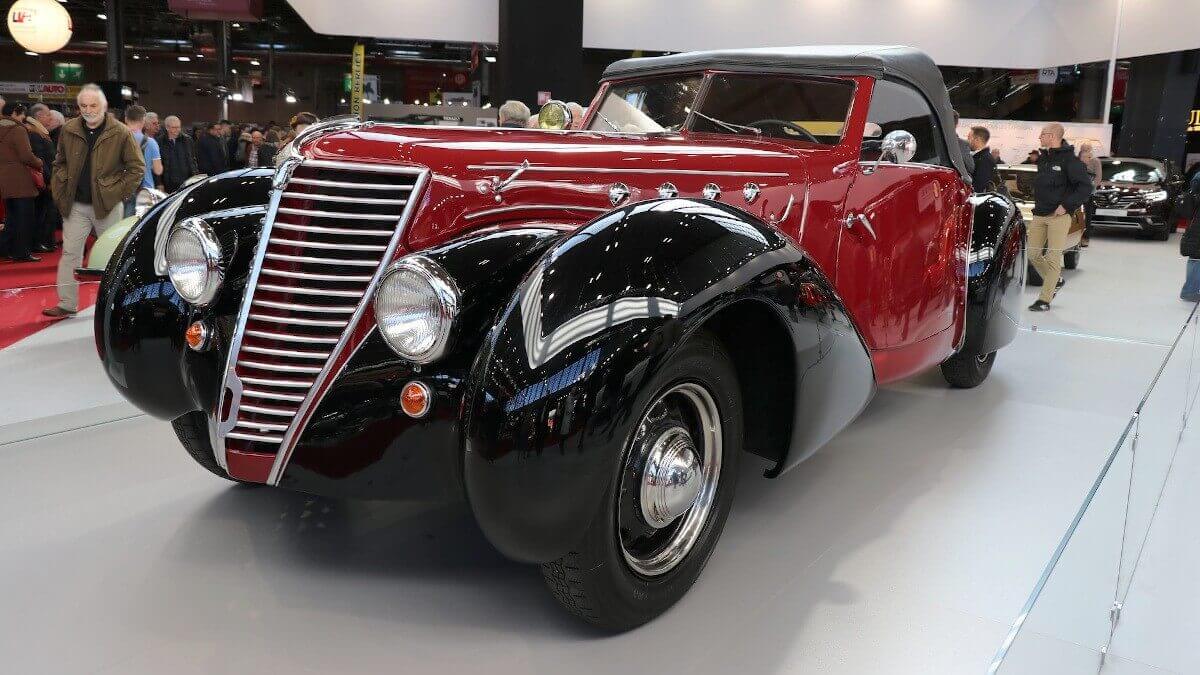 Kidston SA showed rarities from the 1950s and 60s and Movendi various exotics from a Mercedes-Benz SSK to an Iso Grifo and a Bugatti Veyron Grand Sport Vitesse. In keeping with the nation, cars from Peugeot, Renault, Citroën as well as small-series brands such as Venturi, Alpine or Matra were also on display at the Retromobile. One stand was dedicated to models that something in common with the Citroën SM. On the one hand, there was the 2+2 coupé designed by Pietro Frua, but also a car transporter with five axles and the rare Ligier JS2. Nearby, the book project '110%' presented the only two Bugatti EB110 race cars built in the 1990s. Porsche France showed the replica of the electrically powered Semper Vivus.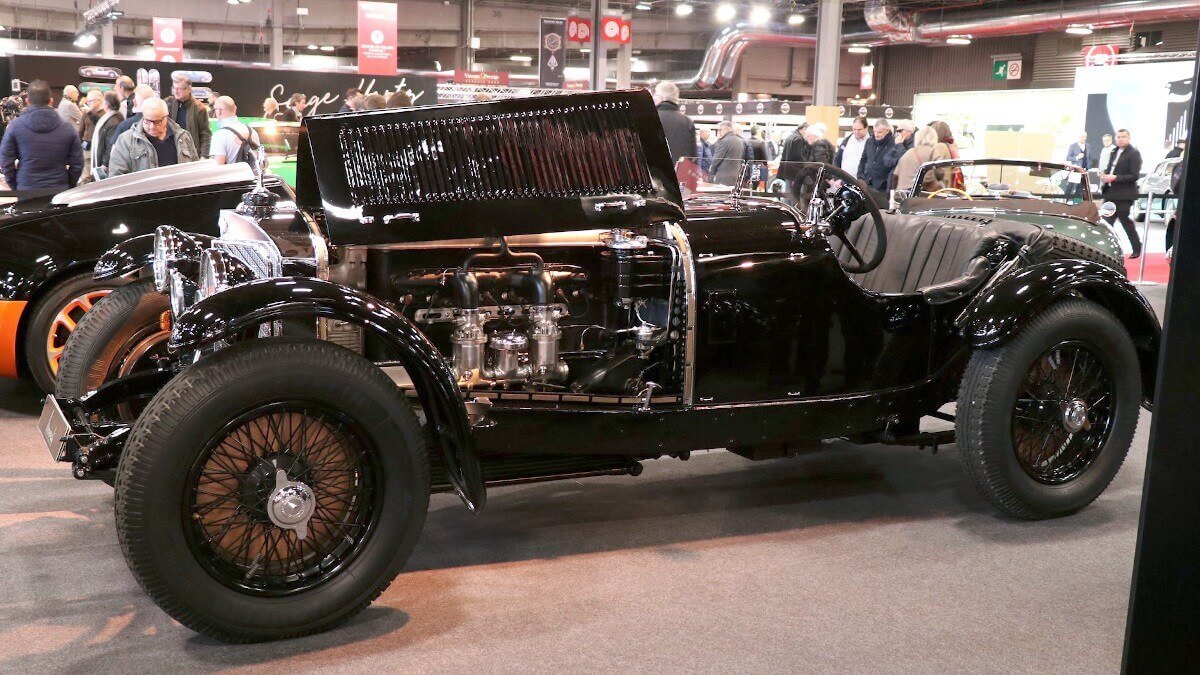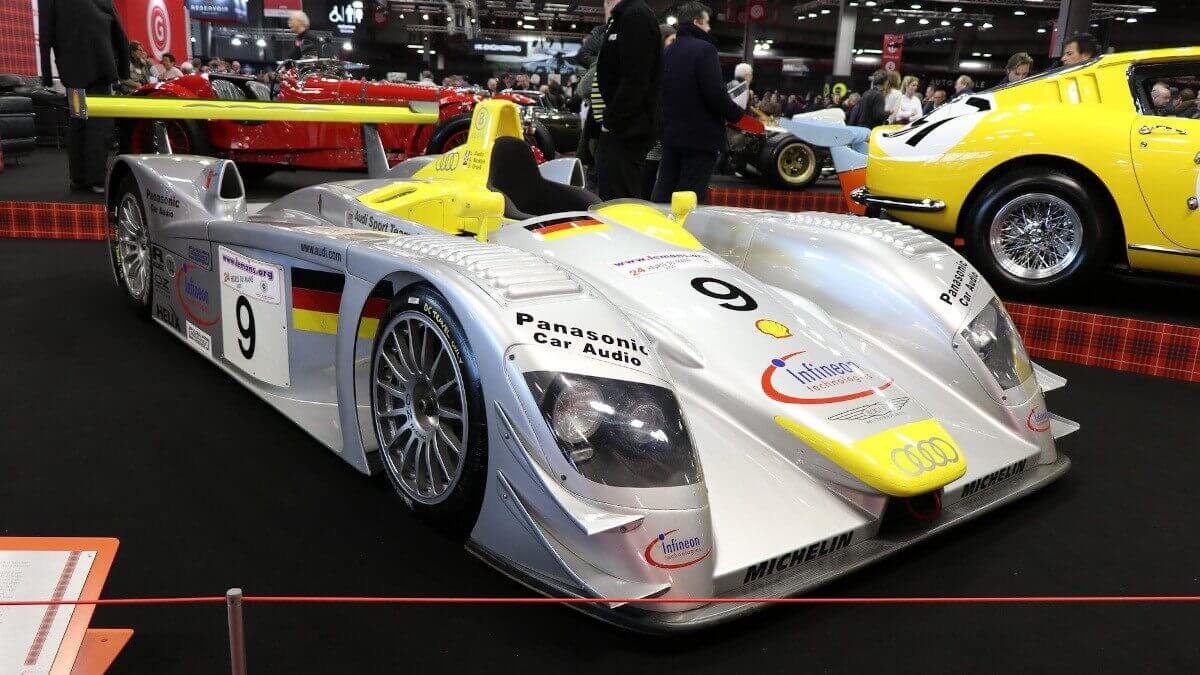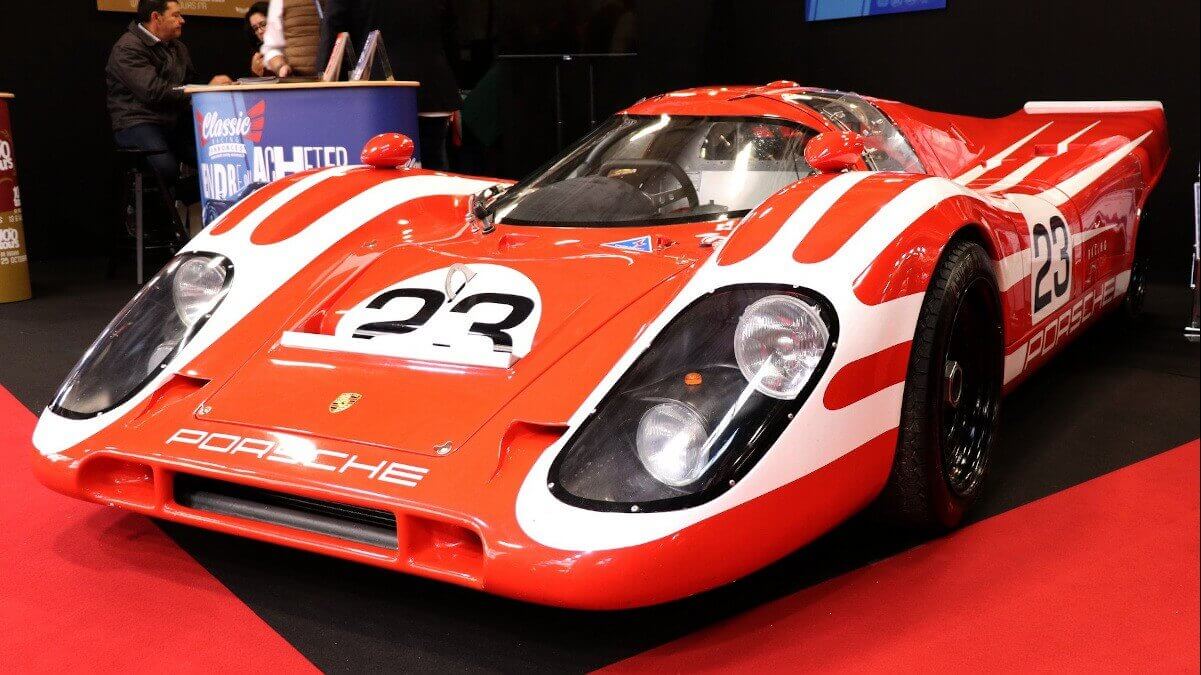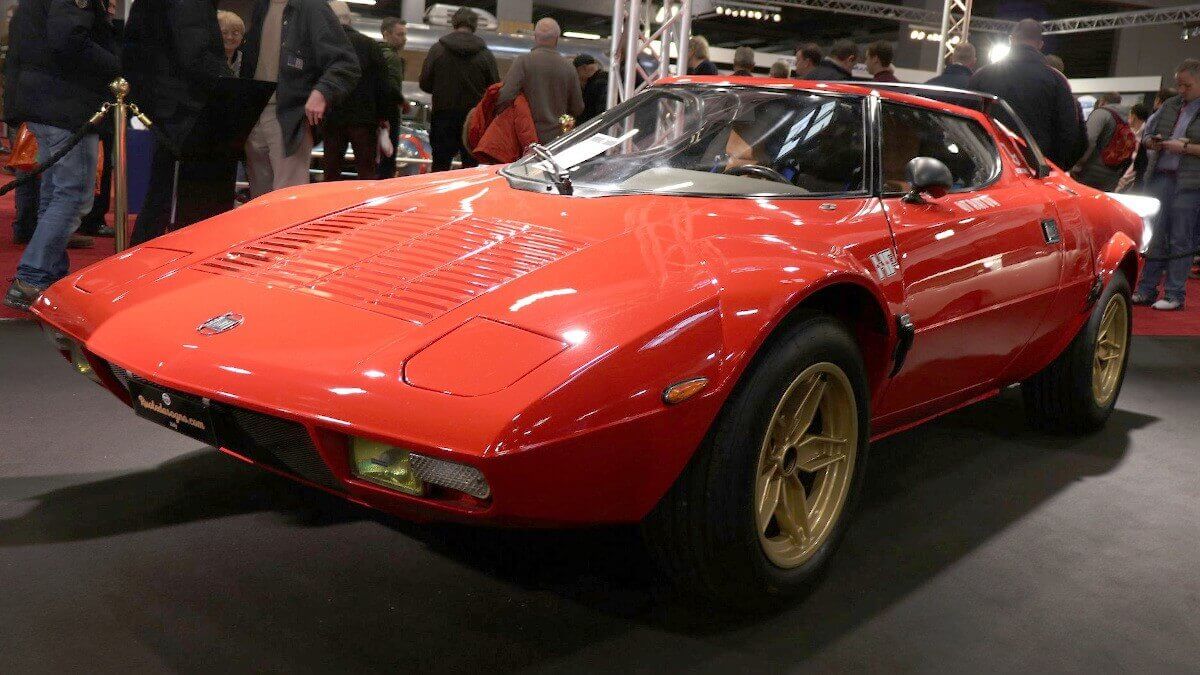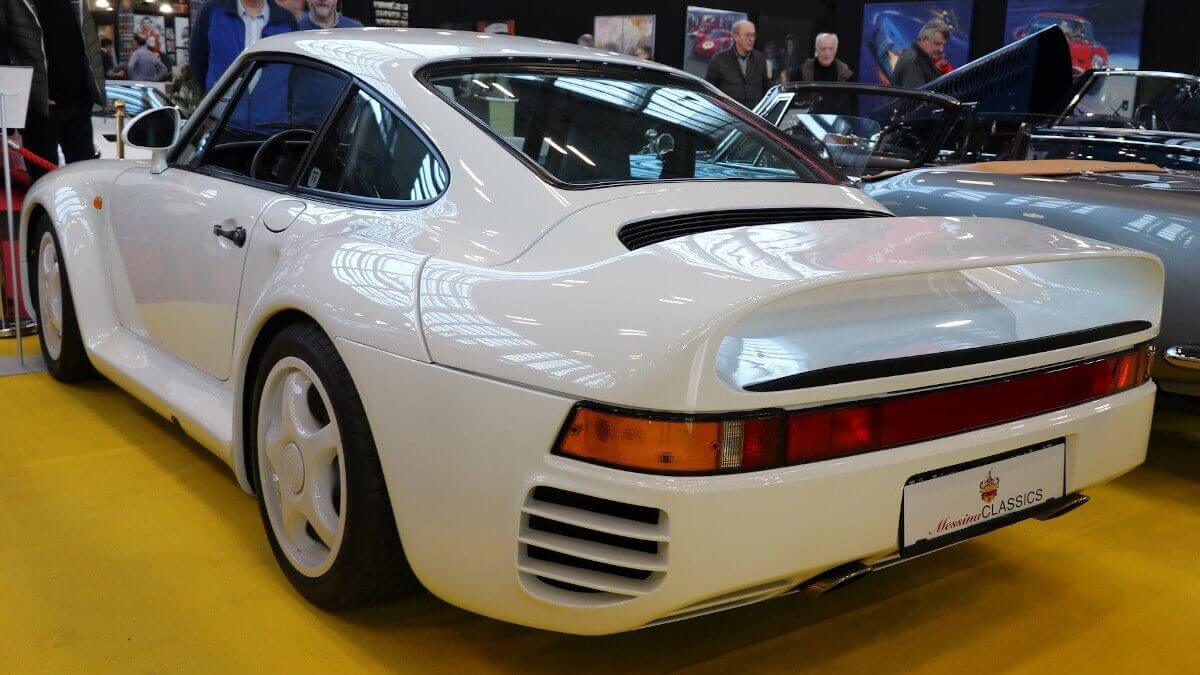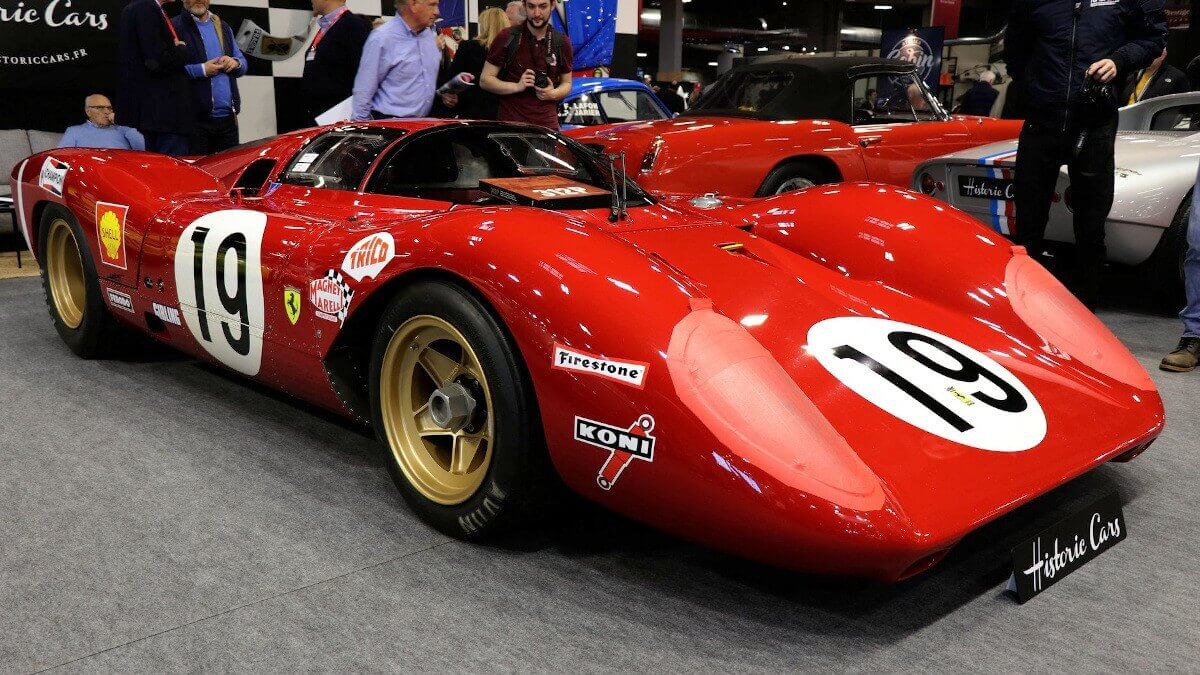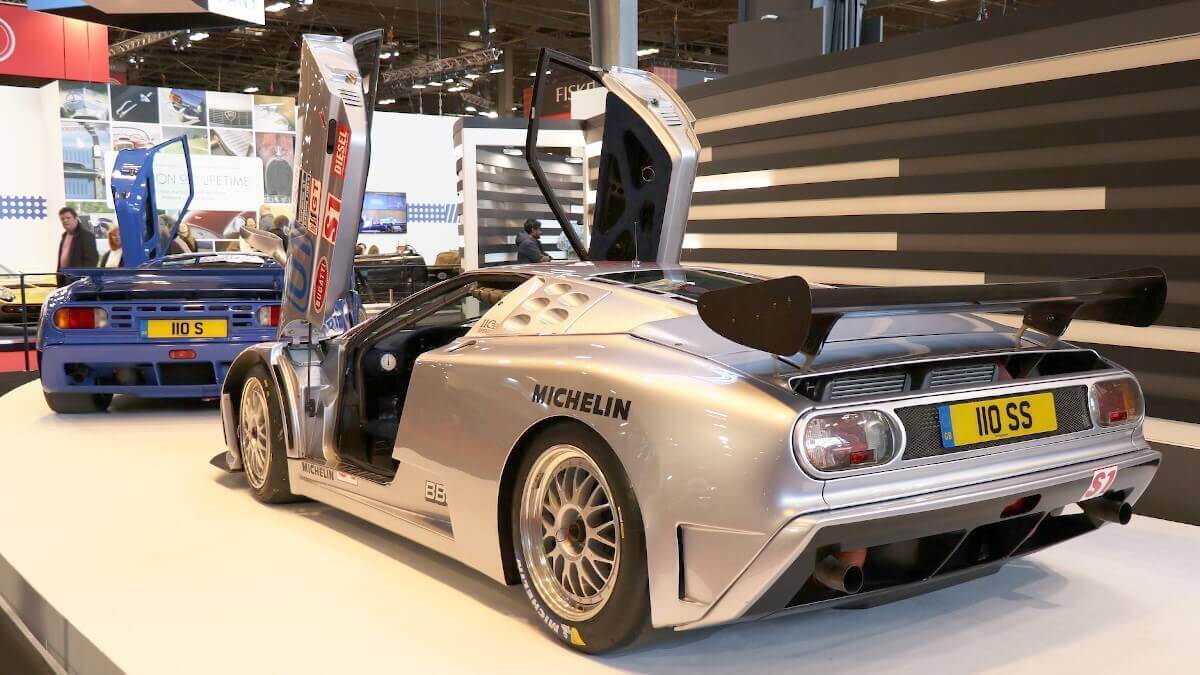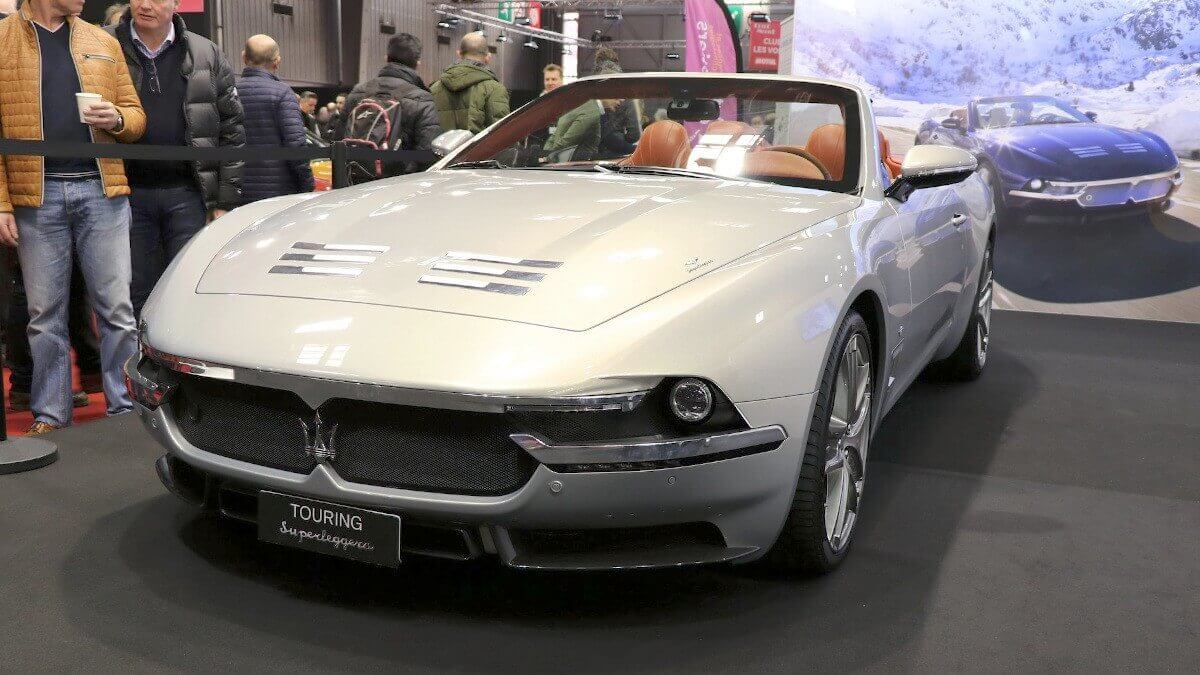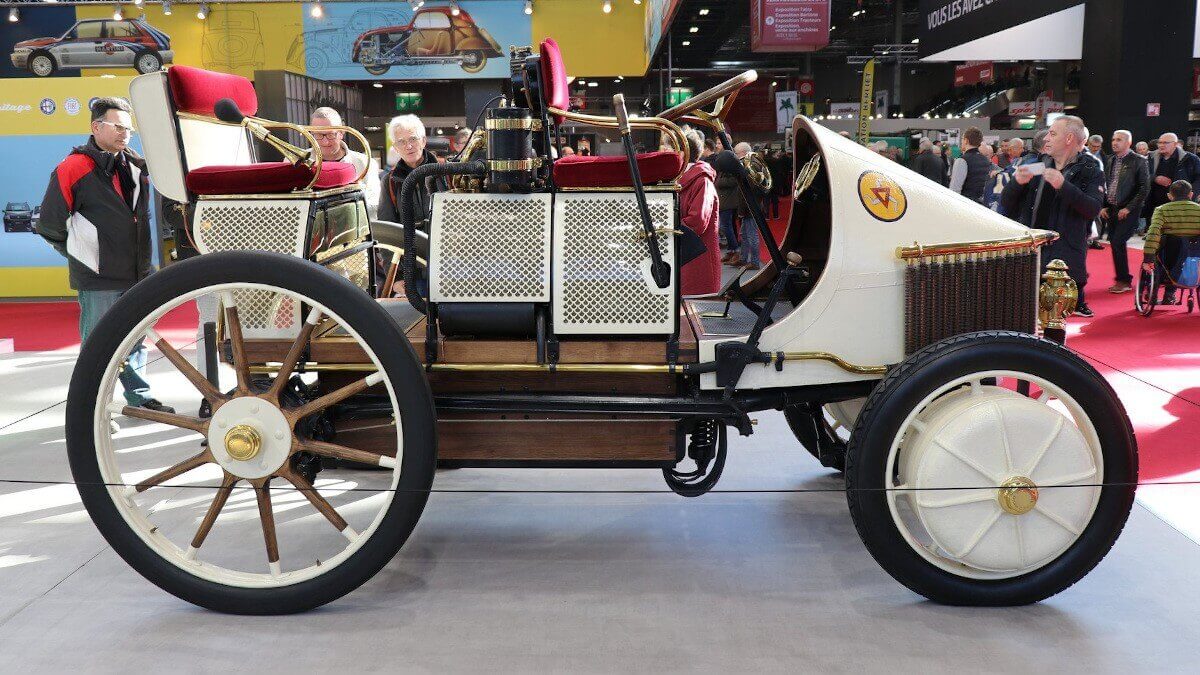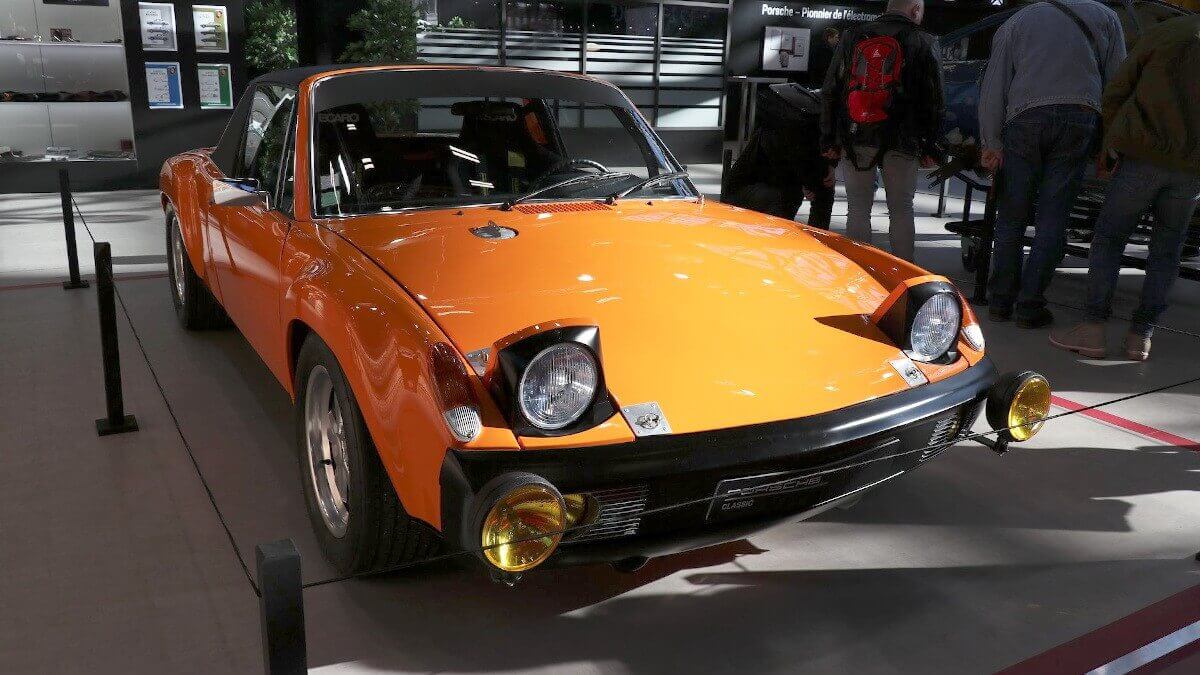 In the rear halls 2 and 3 there was again an area for private sales of classic cars and youngtimers. On the way there one passed two special exhibitions. One of them was dedicated to the great Czechoslovakian car brand Tatra with a lot of interesting and beautiful vehicles. The other special exhibition was an invitation to the Italian car association ASI, who recently bought the Bertone car collection when the traditional design and coachbuilding company went bankrupt. So the unique collection of one-offs and concept cars was preserved as a whole. Meanwhile, some pre-war classic cars and even tanks could be experienced in motion on the open-air area in front of Hall 1.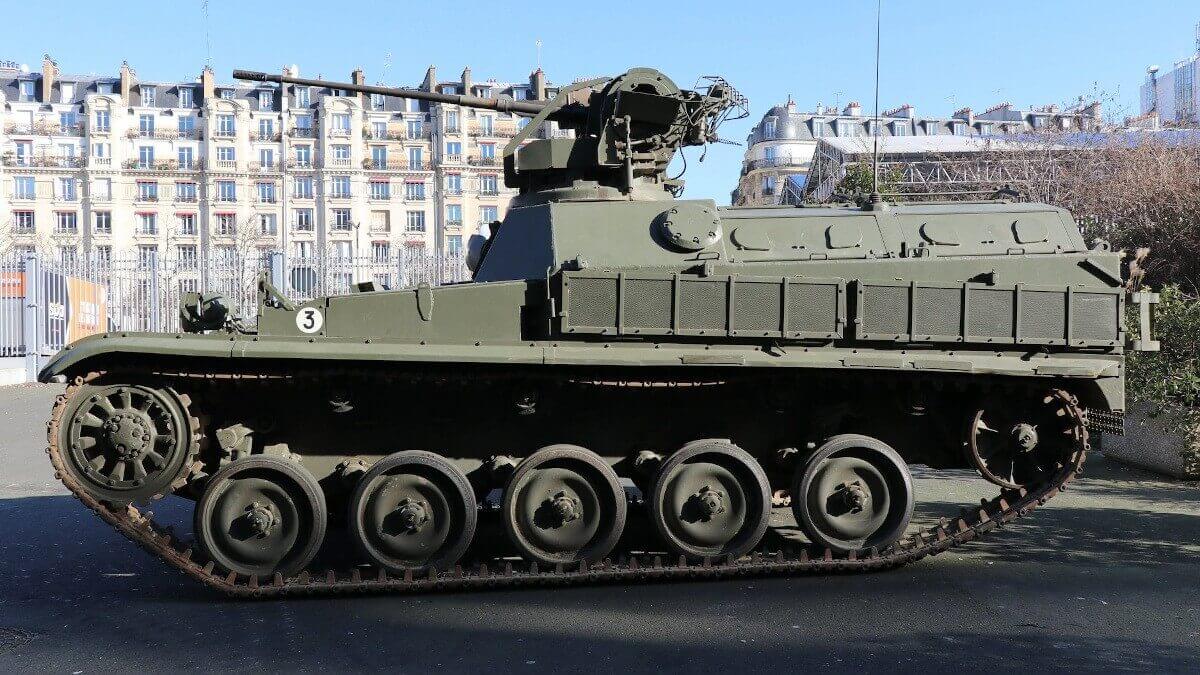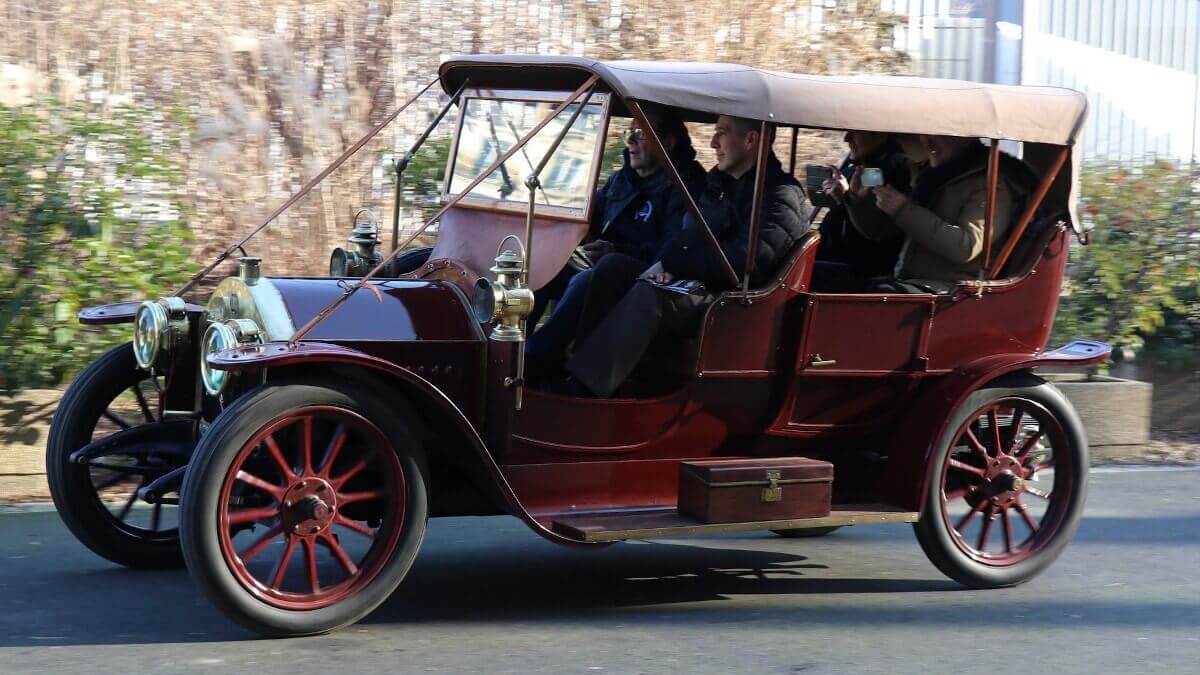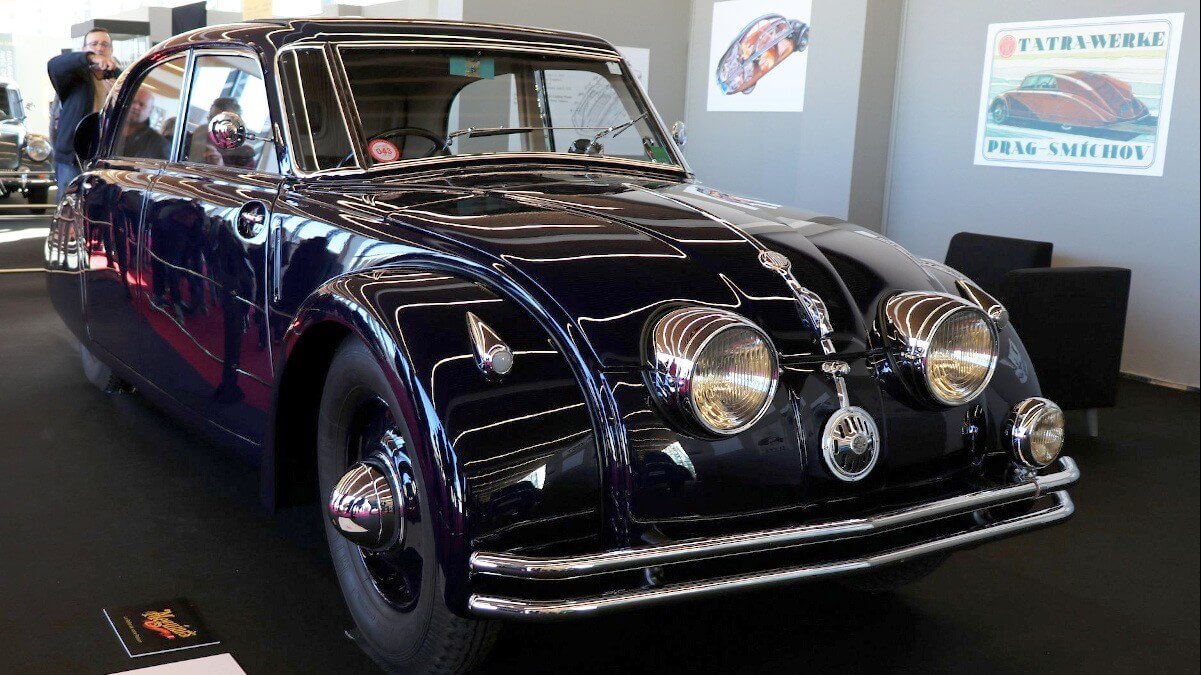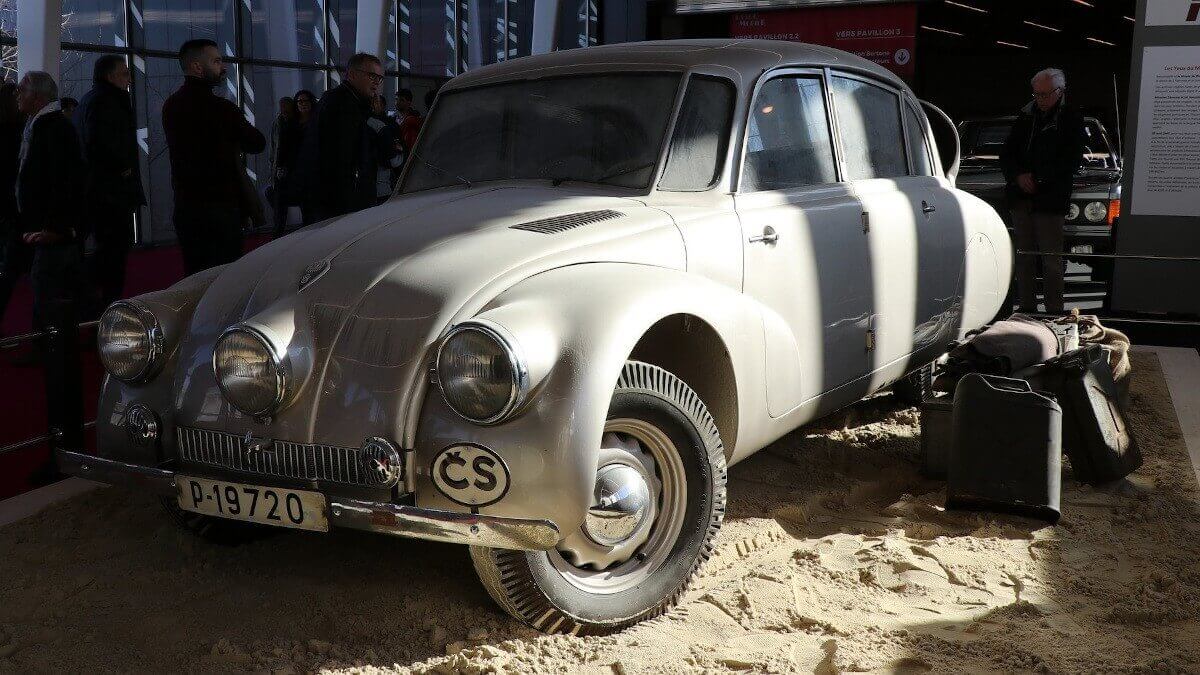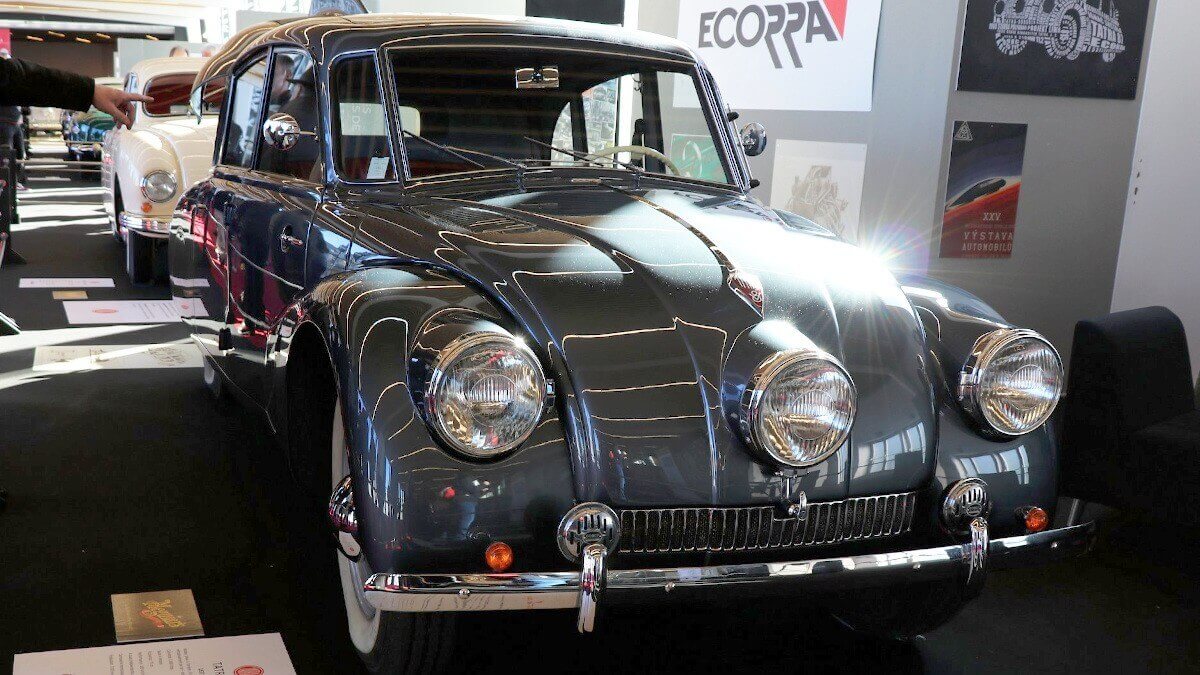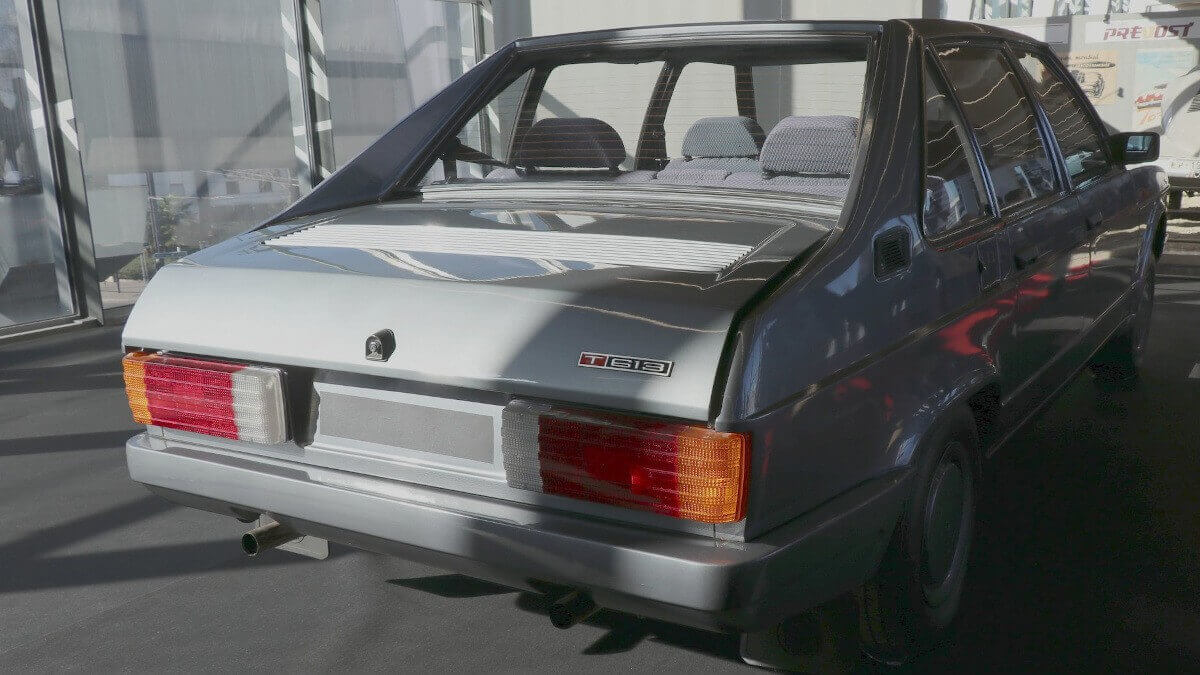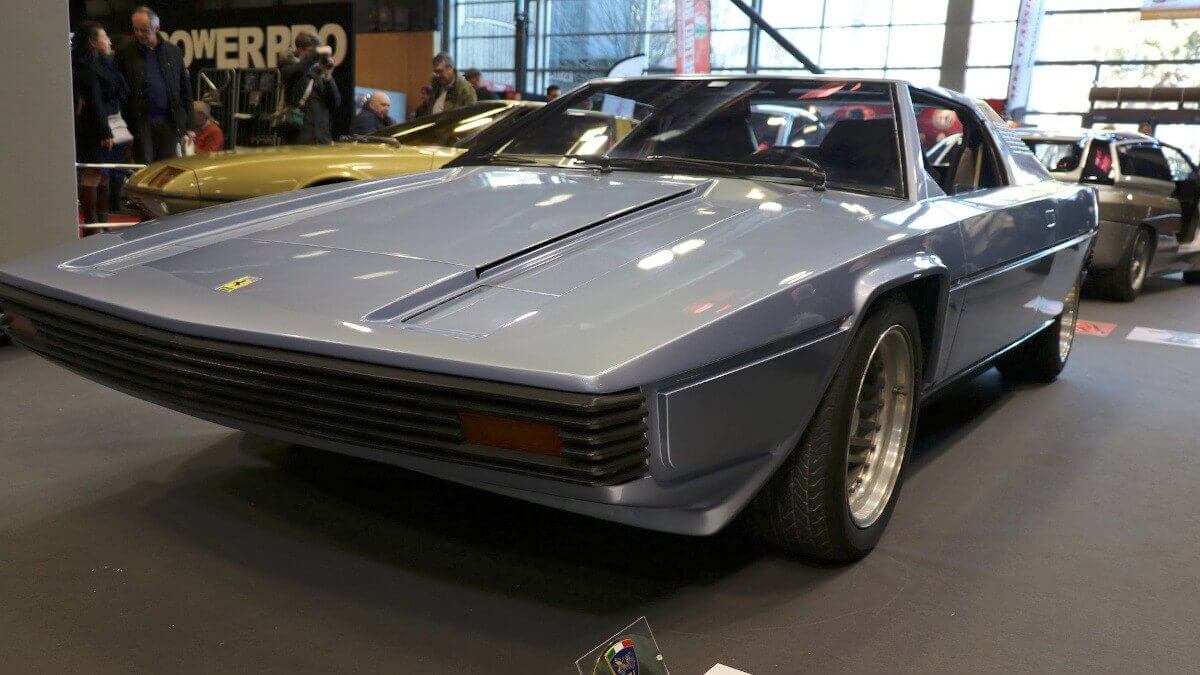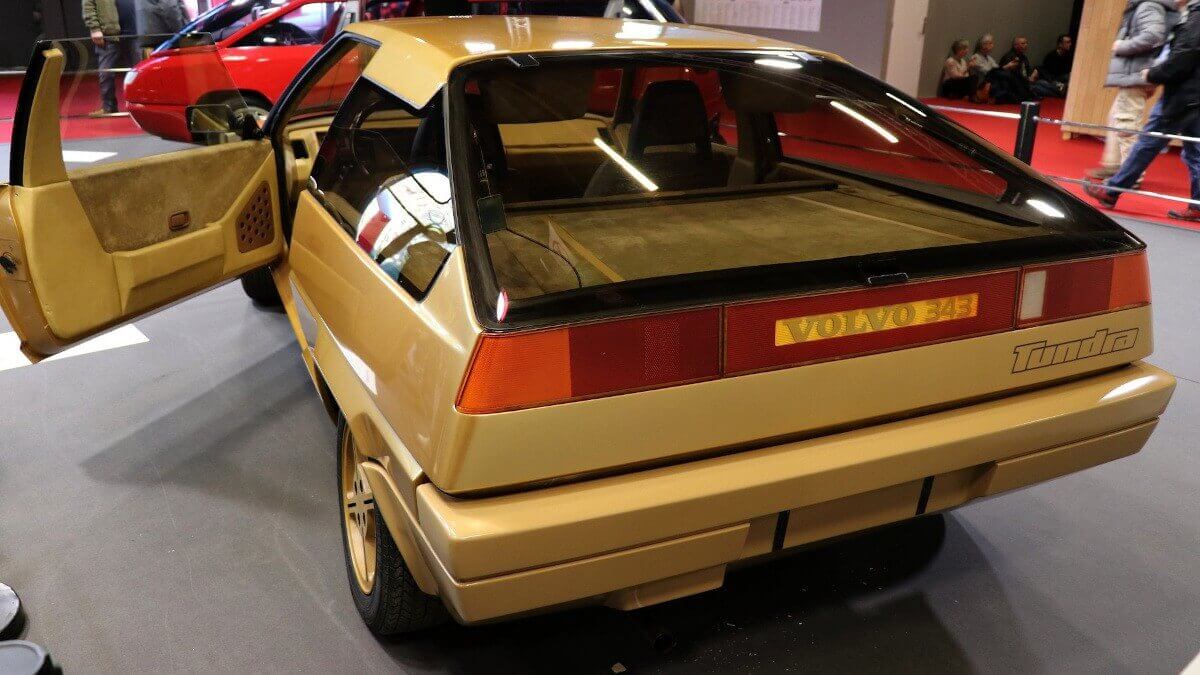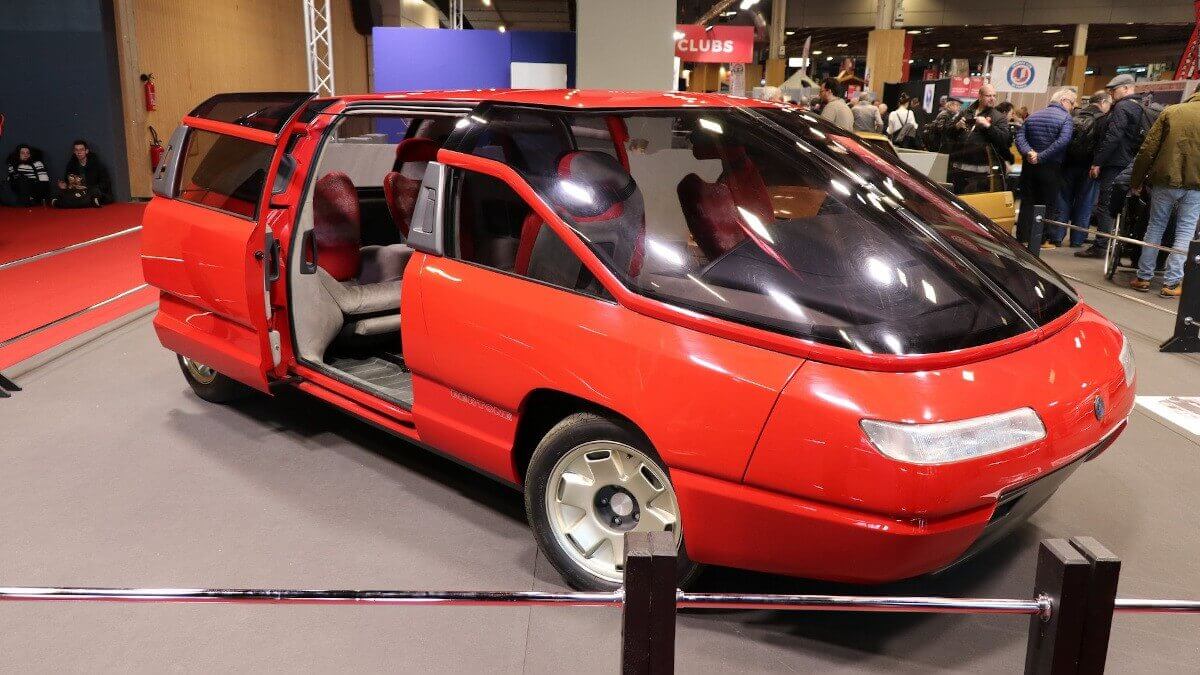 Artcurial auctioned various vehicles, with the field ranging from barn finds and restoration projects to relatively modern sports cars. For the second time in a row, a rare Serenissima was up for auction. Overall, the auction house from Paris was quite satisfied. Around 70 percent of the cars on offer found a new owner. This resulted in total proceeds of around 23 million euros. More than a tenth of this was accounted for by a Ferrari 275 GTB. With 1.73 million euros, the Porsche 906 Carrera 6 recently featured by us took second place in the ranking.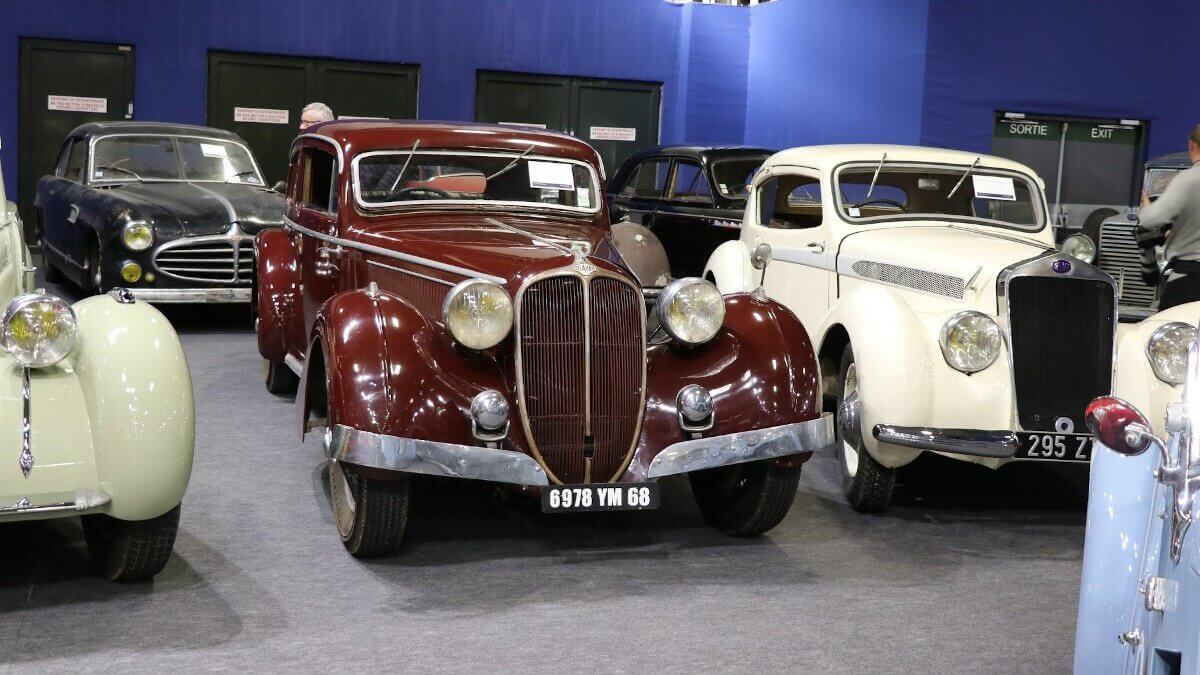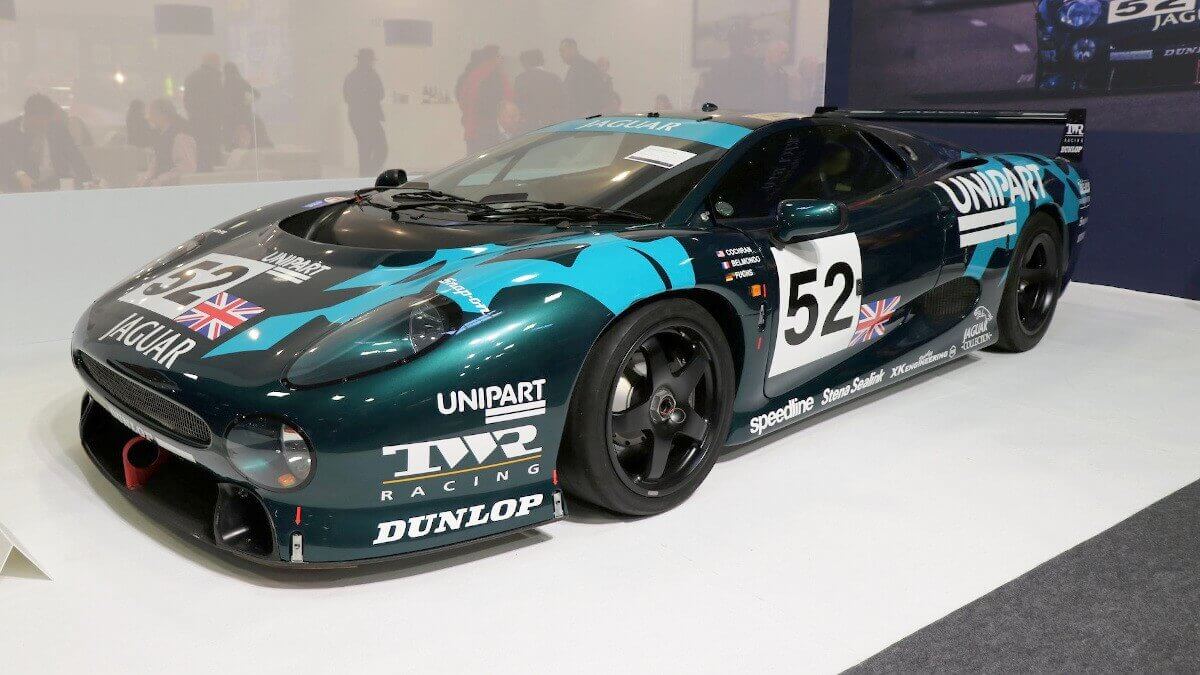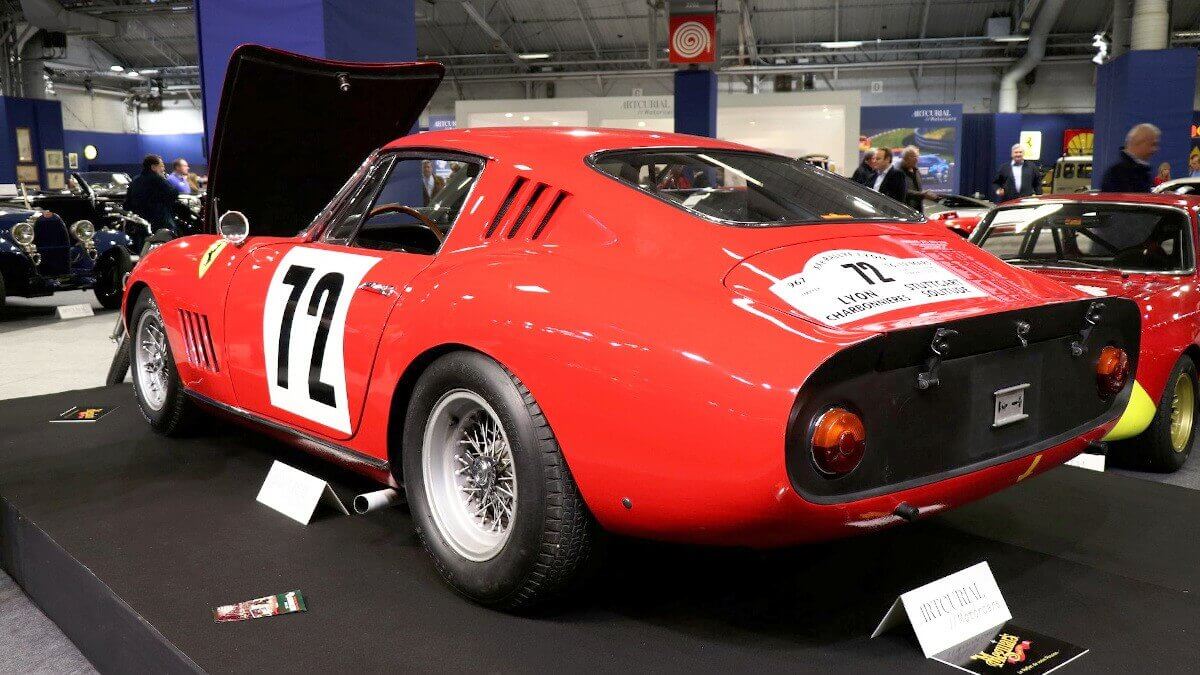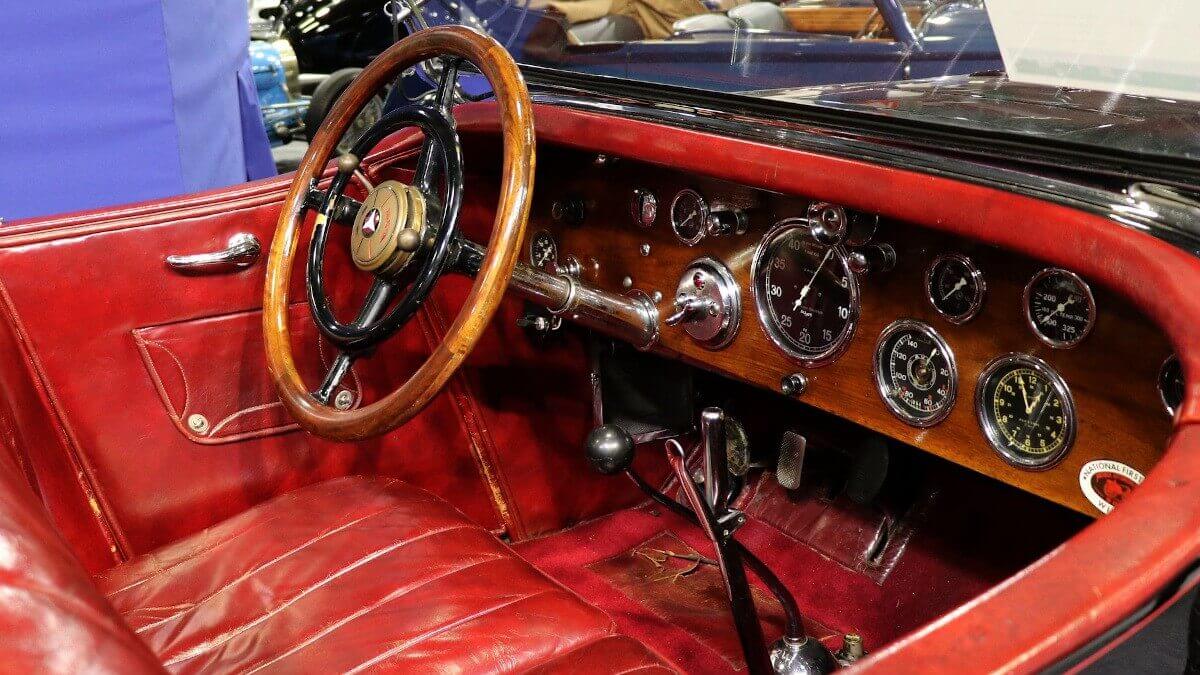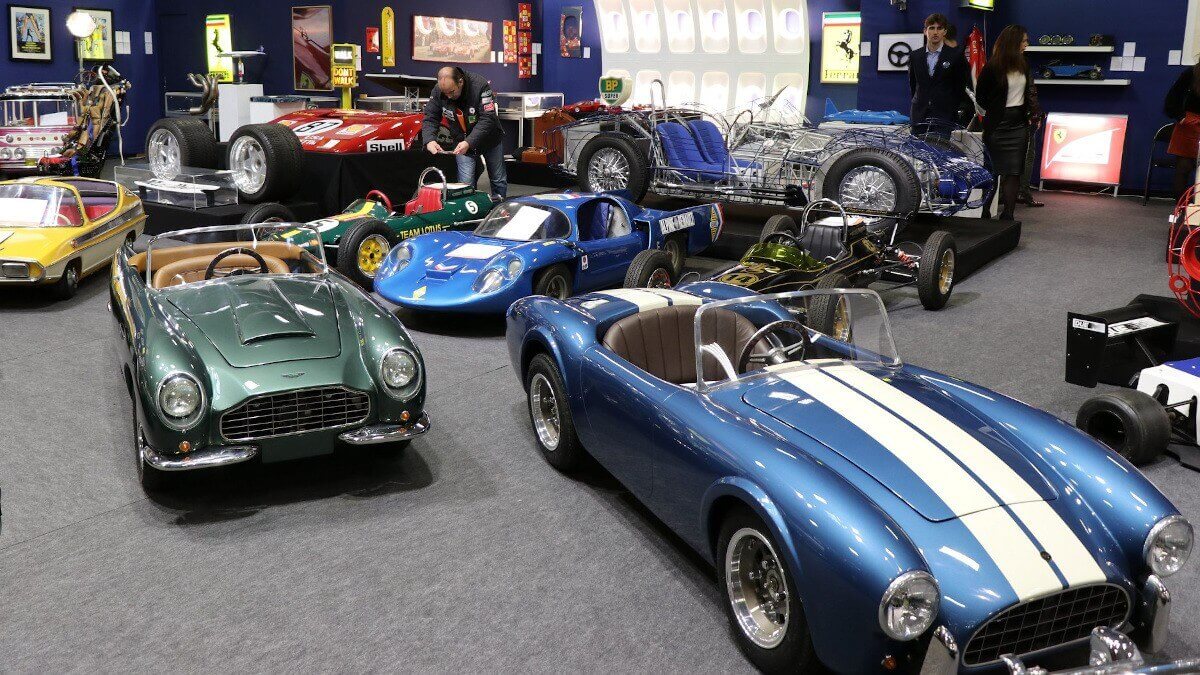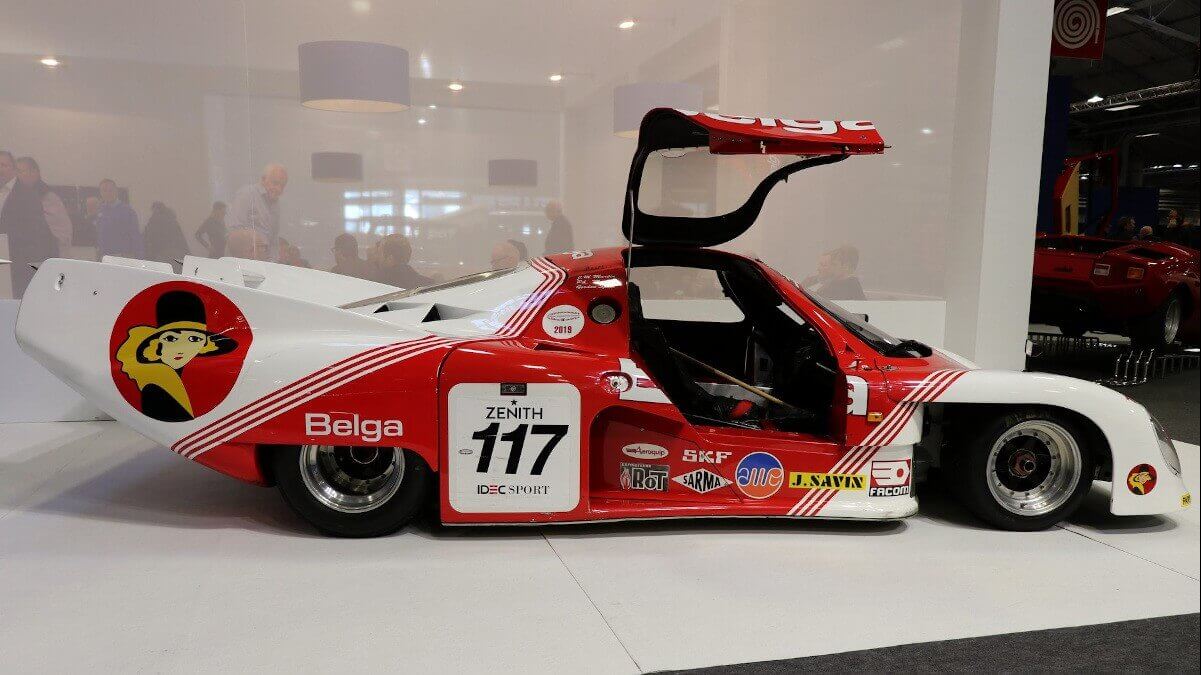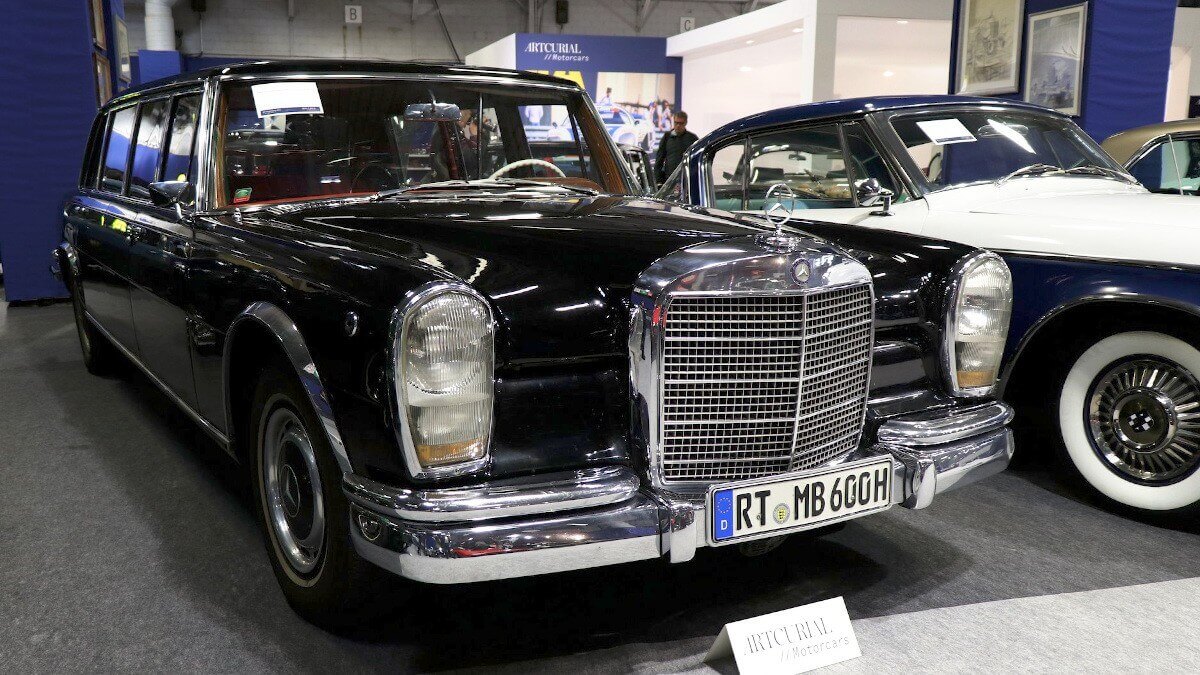 As in previous years, Bonhams used the premises that once served as exhibition space for the Paris Motor Show: the Grand Palais. Among the sold highlights is the Frua-BMW 3000 V8 Coupé, which we featured recently. Including the premium, it sold for 209,300 €. The highest bidder for a 1926 Hispano-Suiza H6B Convertible Phaeton ended up paying 333,500 €, while a Mercedes-Benz 500 K Cabriolet A reached 1,610,000 €. A Bugatti Type 55 achieved the highest price at 4.6 million euros. Among the more modern sports cars, a MAT New Stratos based on a Ferrari 430 Scuderia stood out with a hammer price (including premium) of 690,000 €. In contrast, the 82,800 € paid for a 2008 Toyota Formula 1 race car looks almost like a bargain.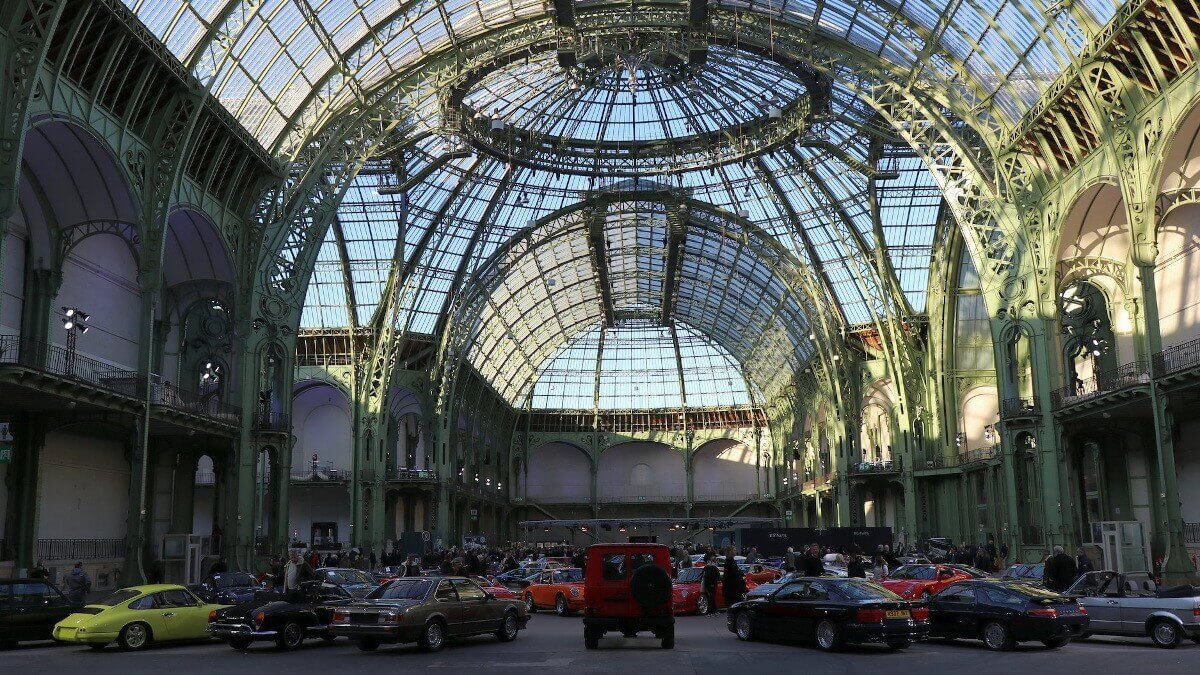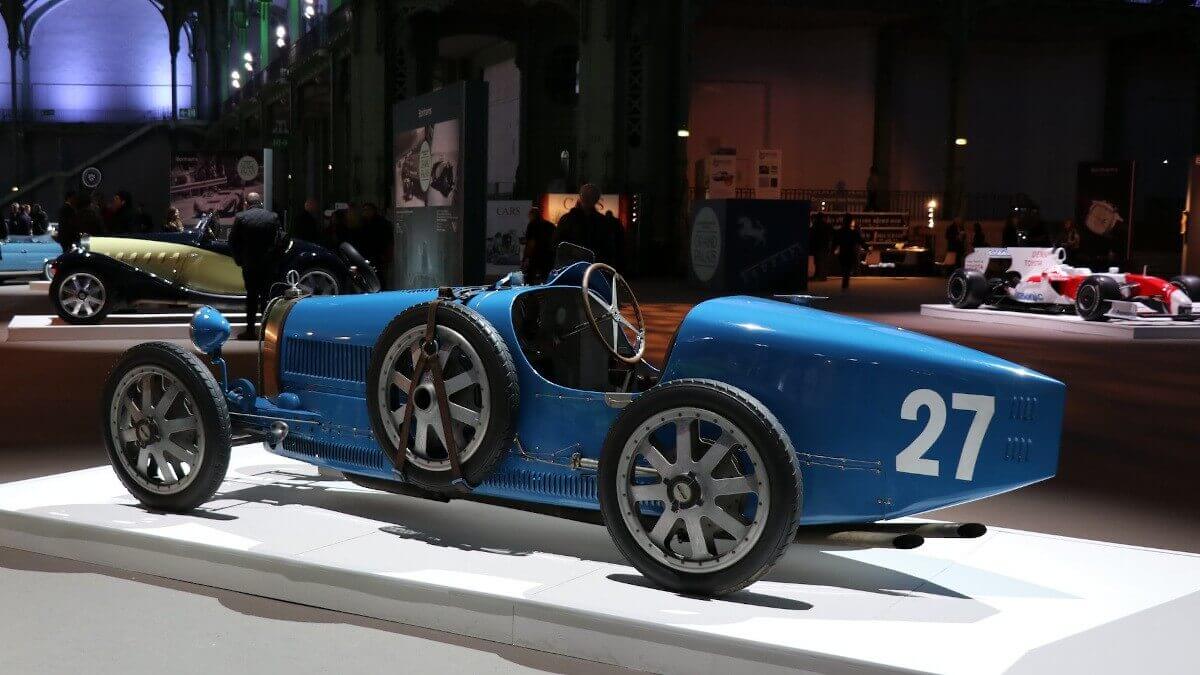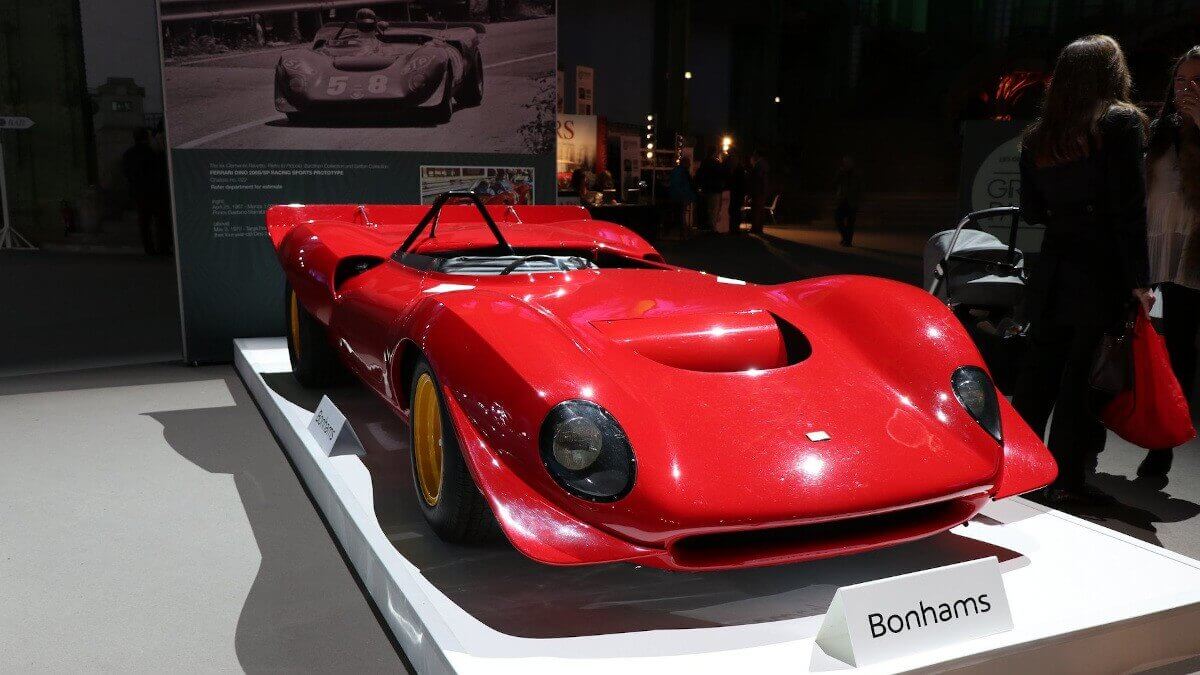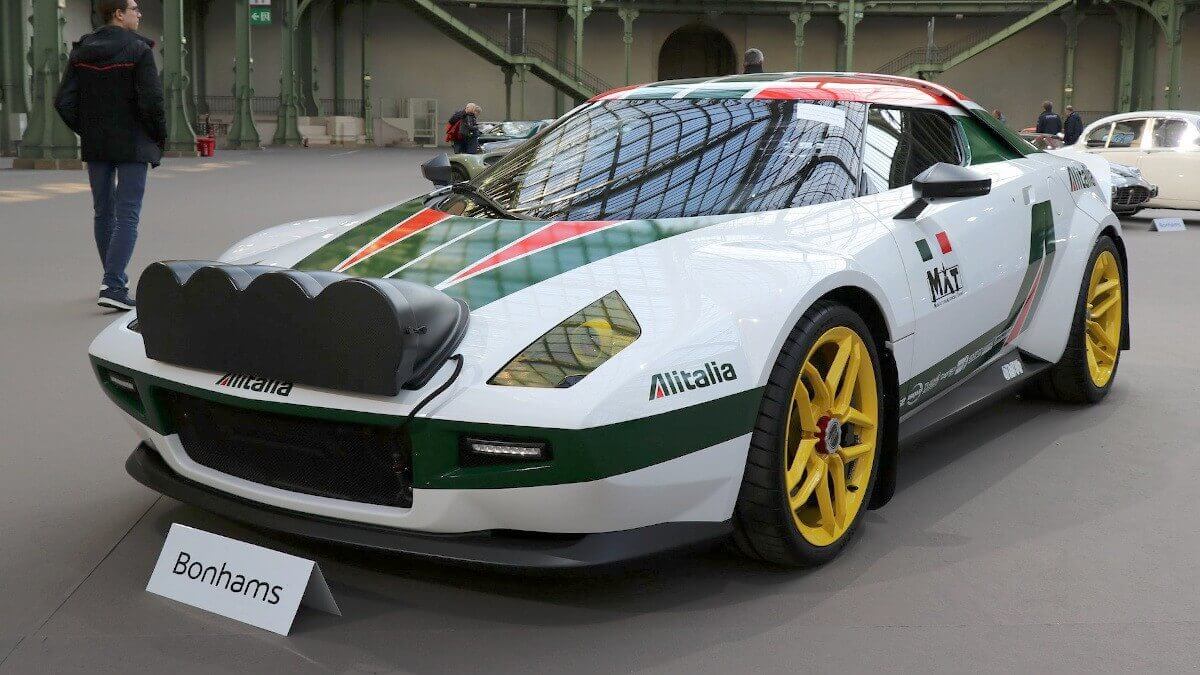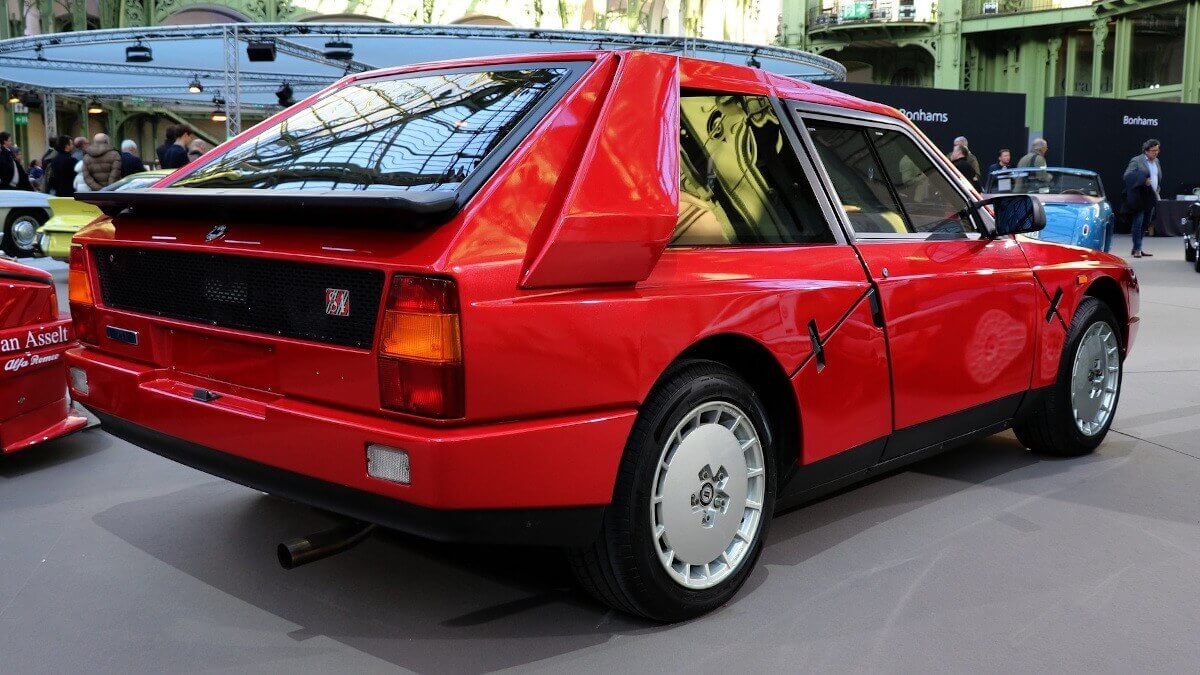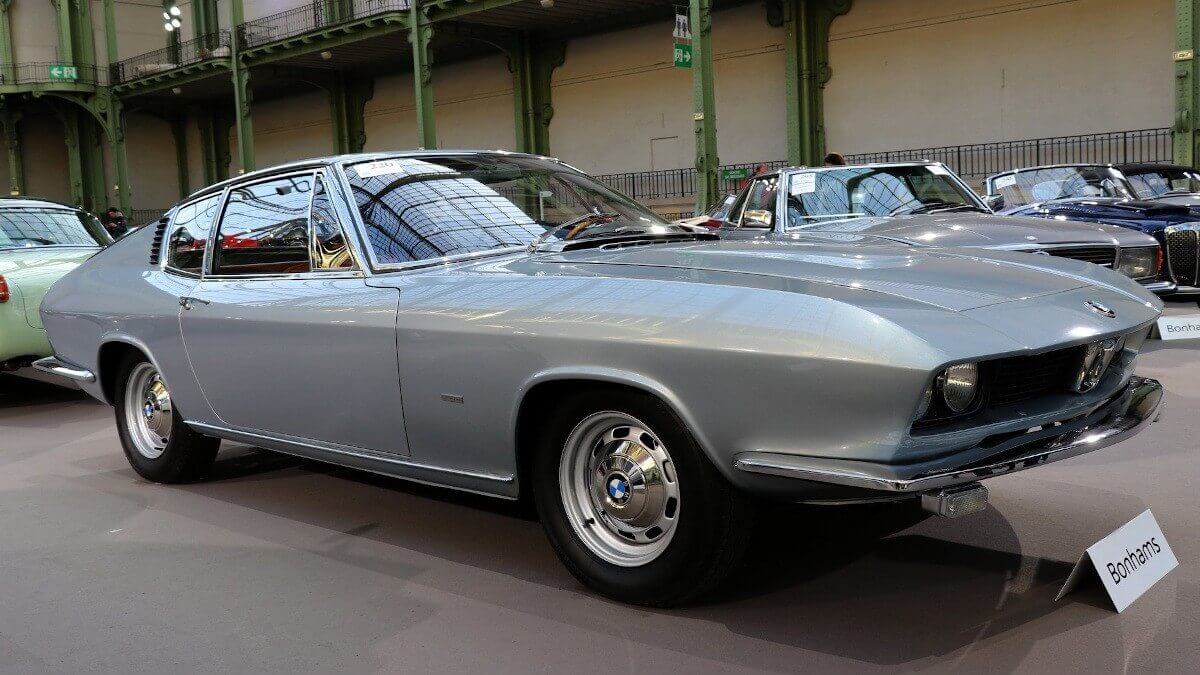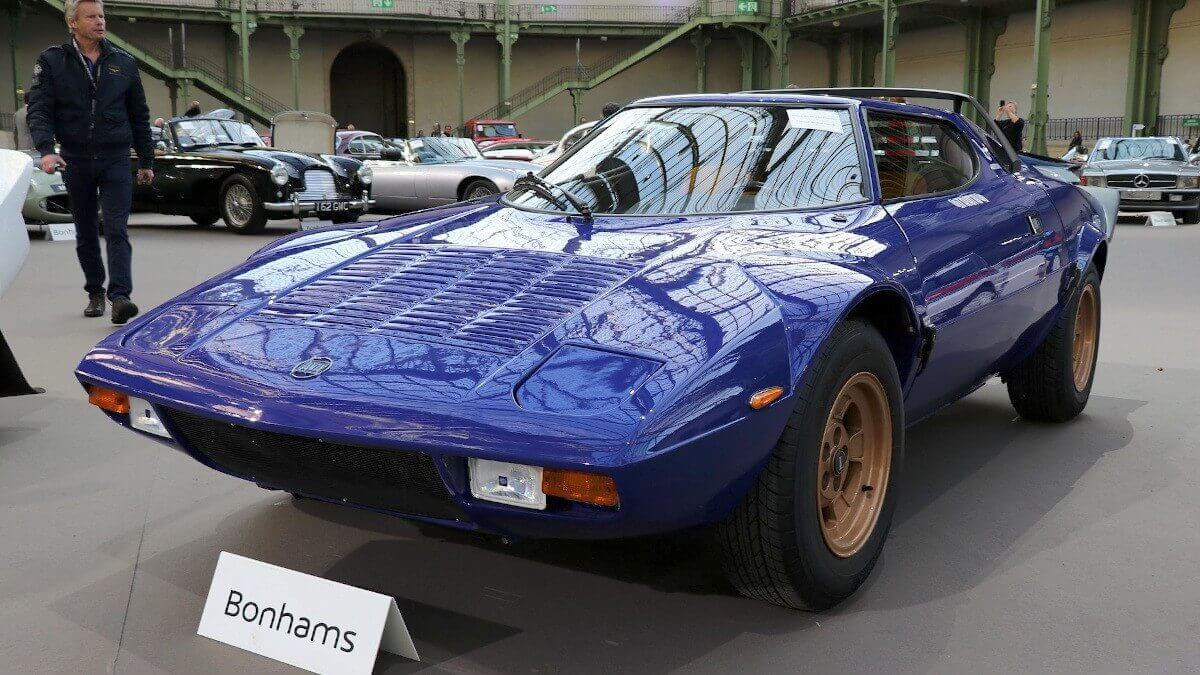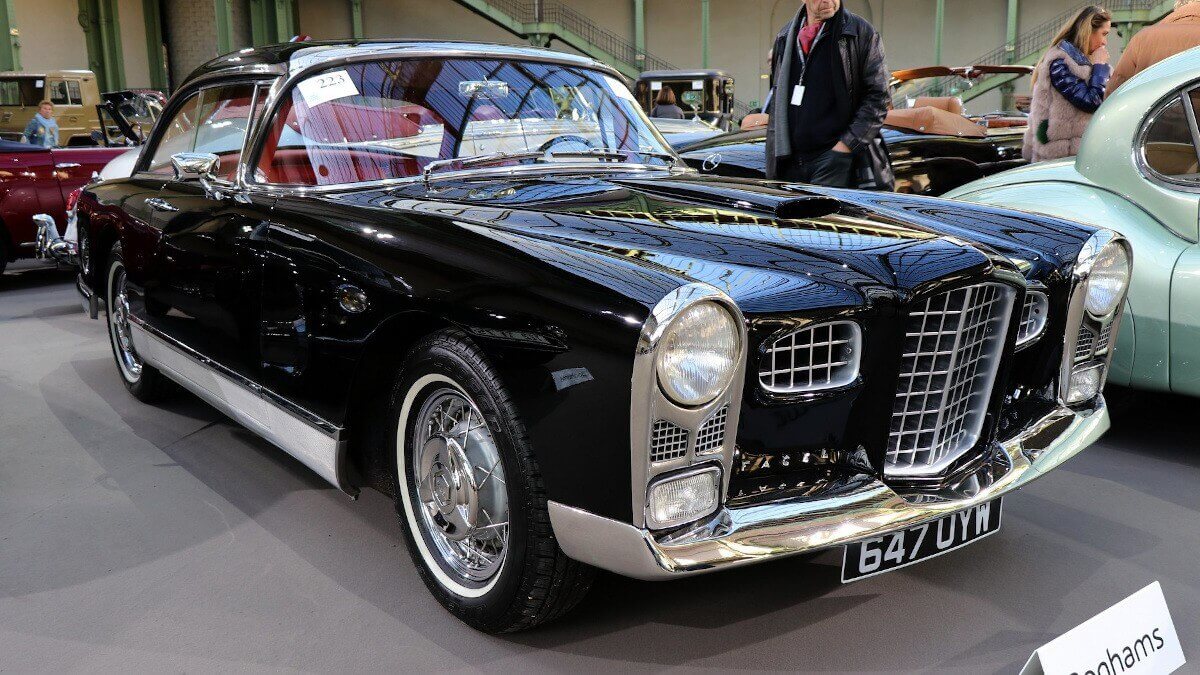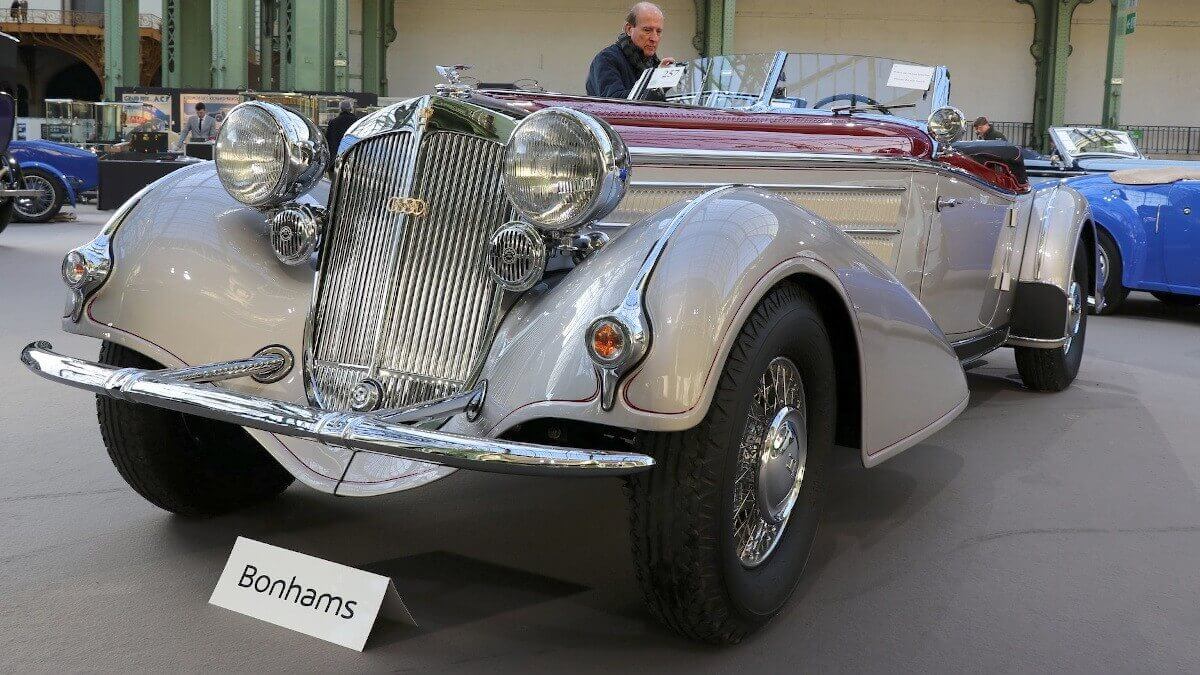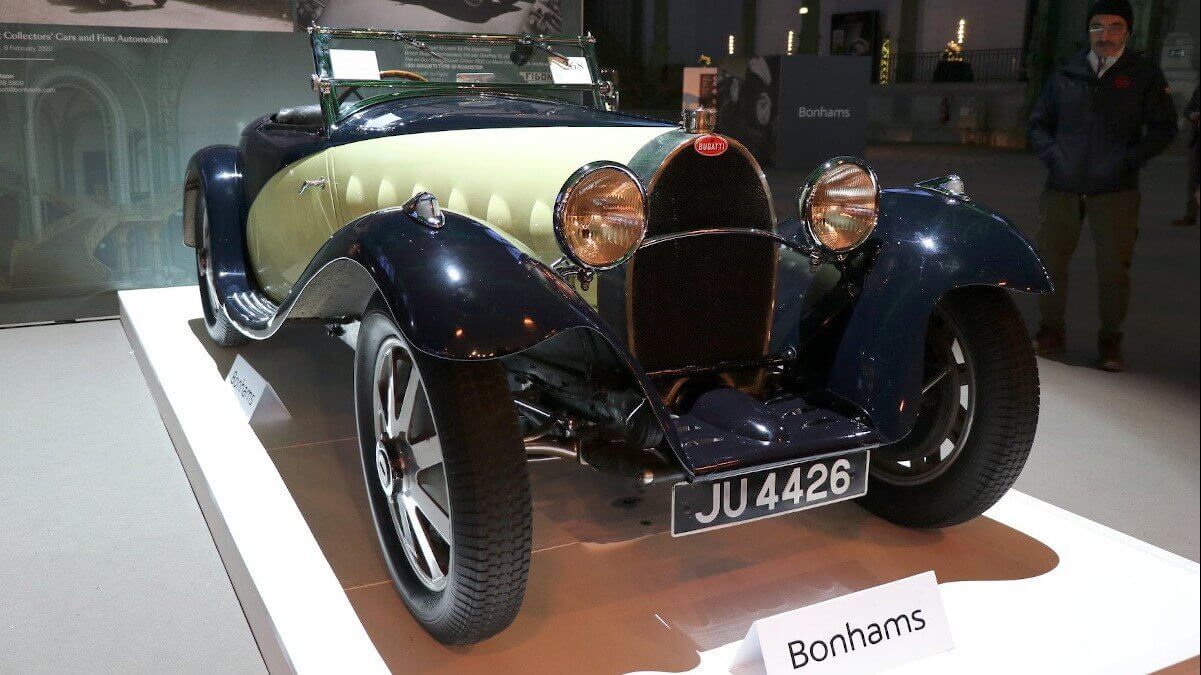 At RM Sotheby's, the results ranged from 12,650 € for a Land Rover Defender up to 1.9 million euros for a BMW 507 and a Porsche 904 Carrera GTS. Other highlights included a Mercedes-Benz 300 SL Roadster for around 765,000 €, a Bugatti Veyron Super Sport for 1.5 million euros and an Aston Martin DB5 for 623,750 €. Despite a sensational high bid of 3.9 million euros, there was no hammer for one of only nine built Lamborghini Veneno Roadster. It is possible that the owner hoped for a similar result as that achieved by a sister vehicle in Geneva last September, which fetched around 6.9 million euros.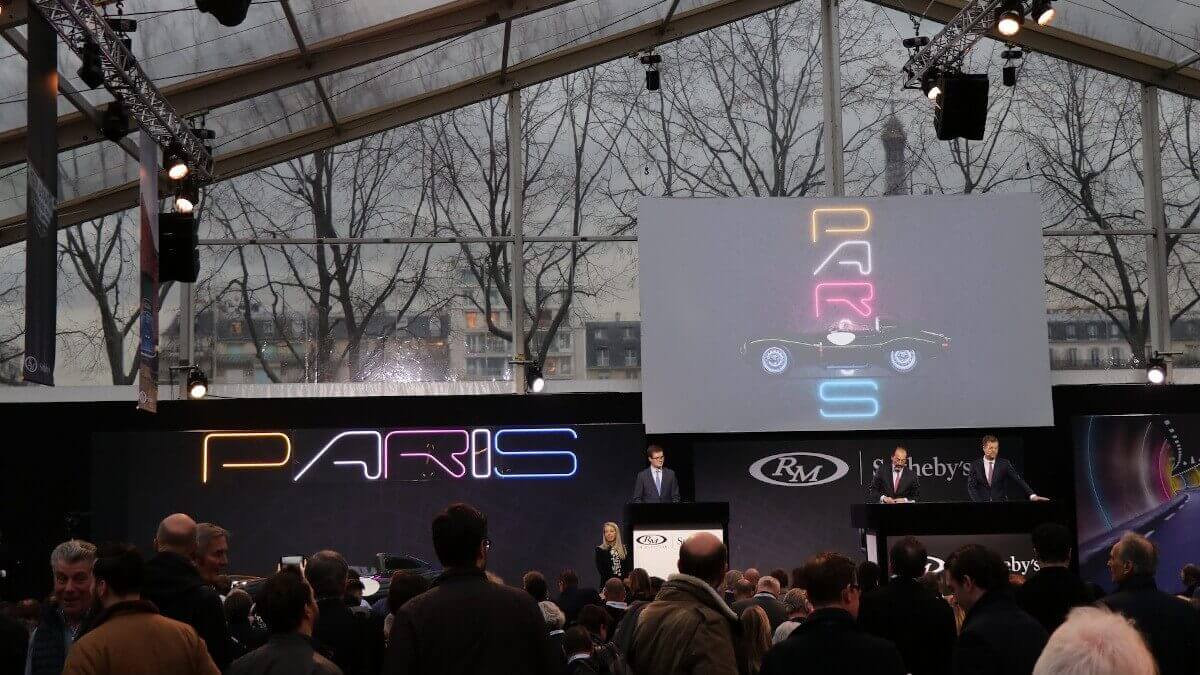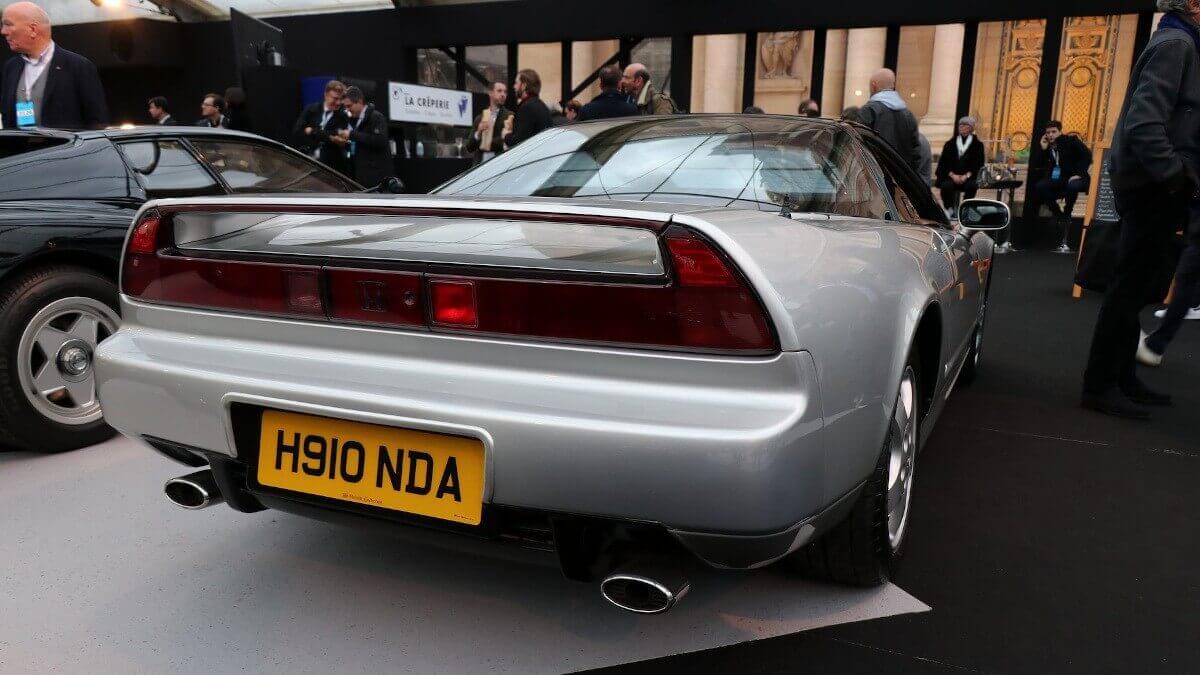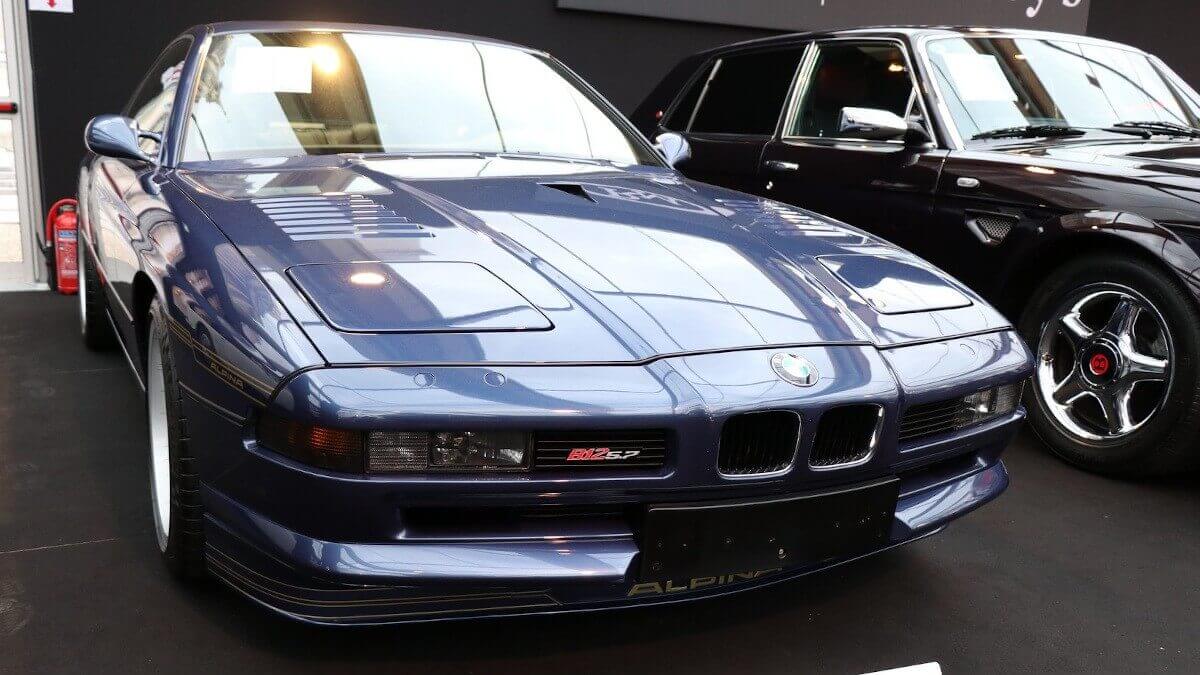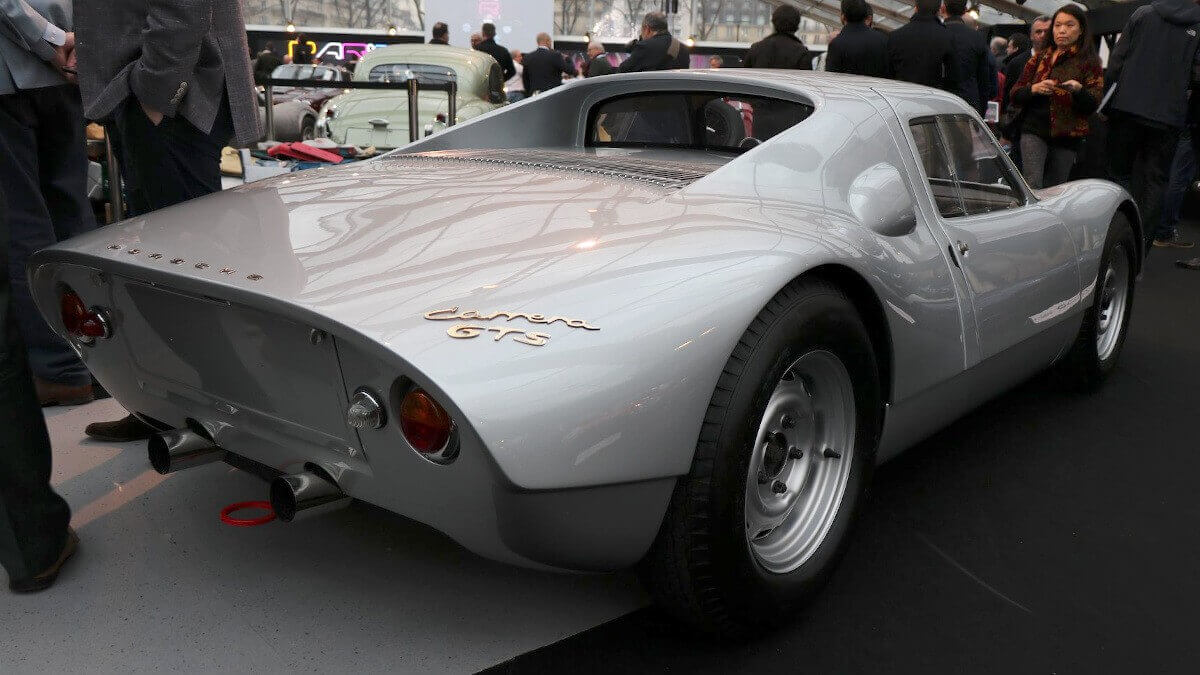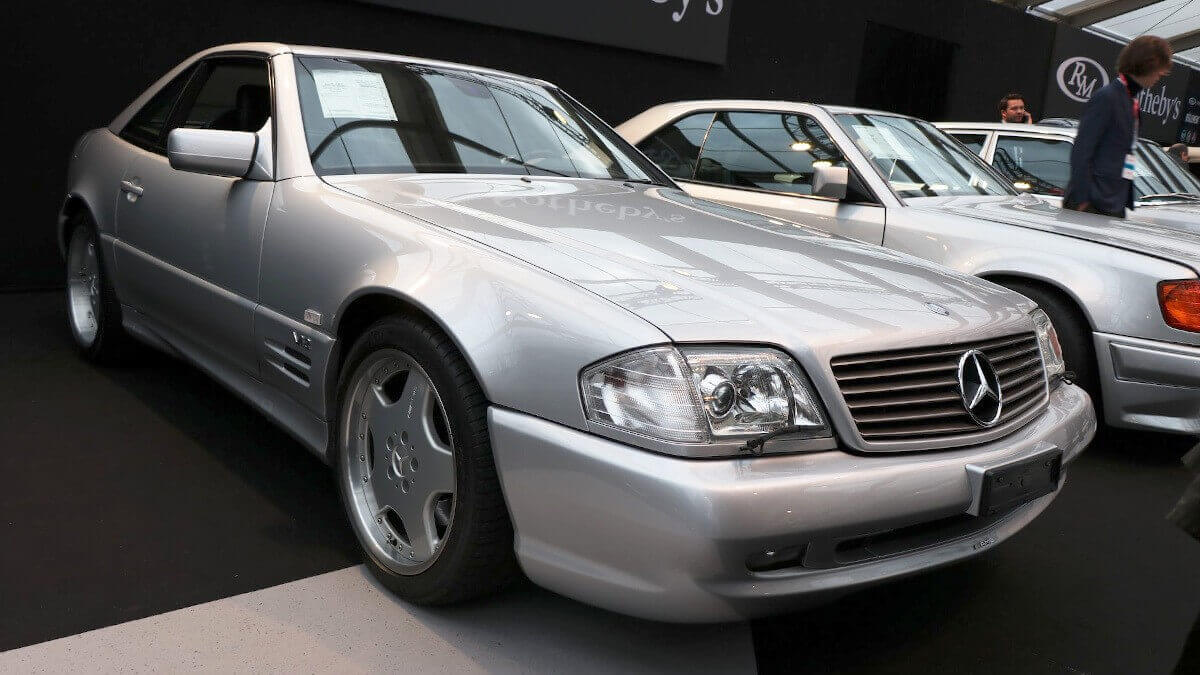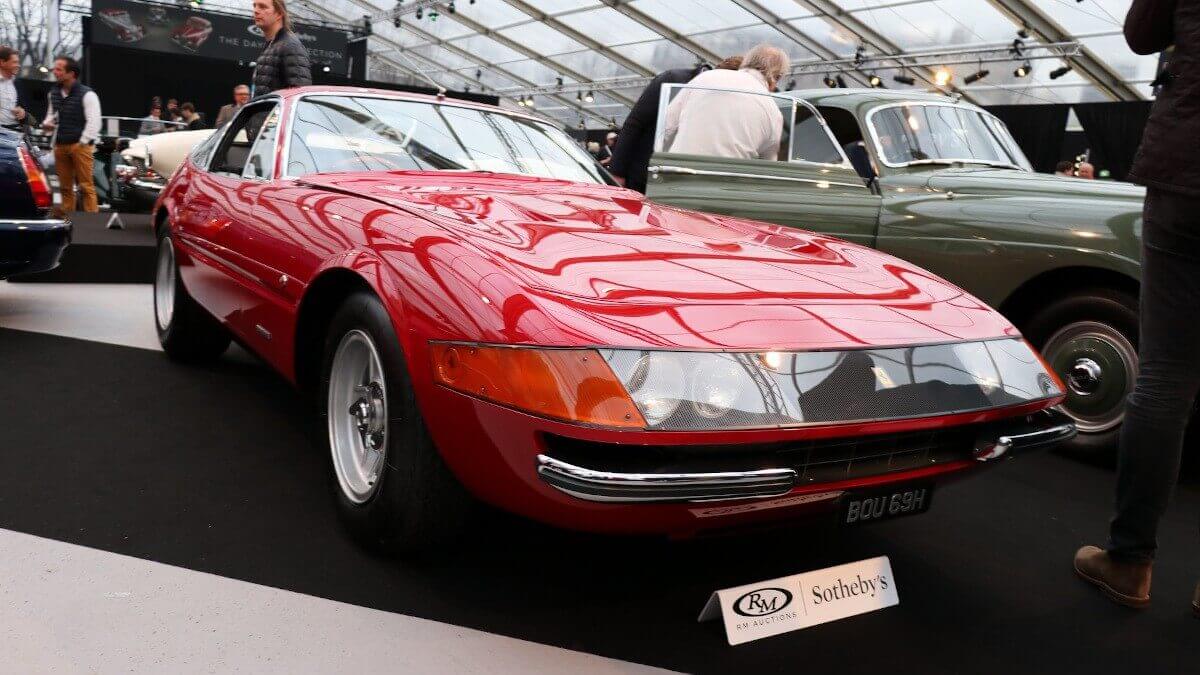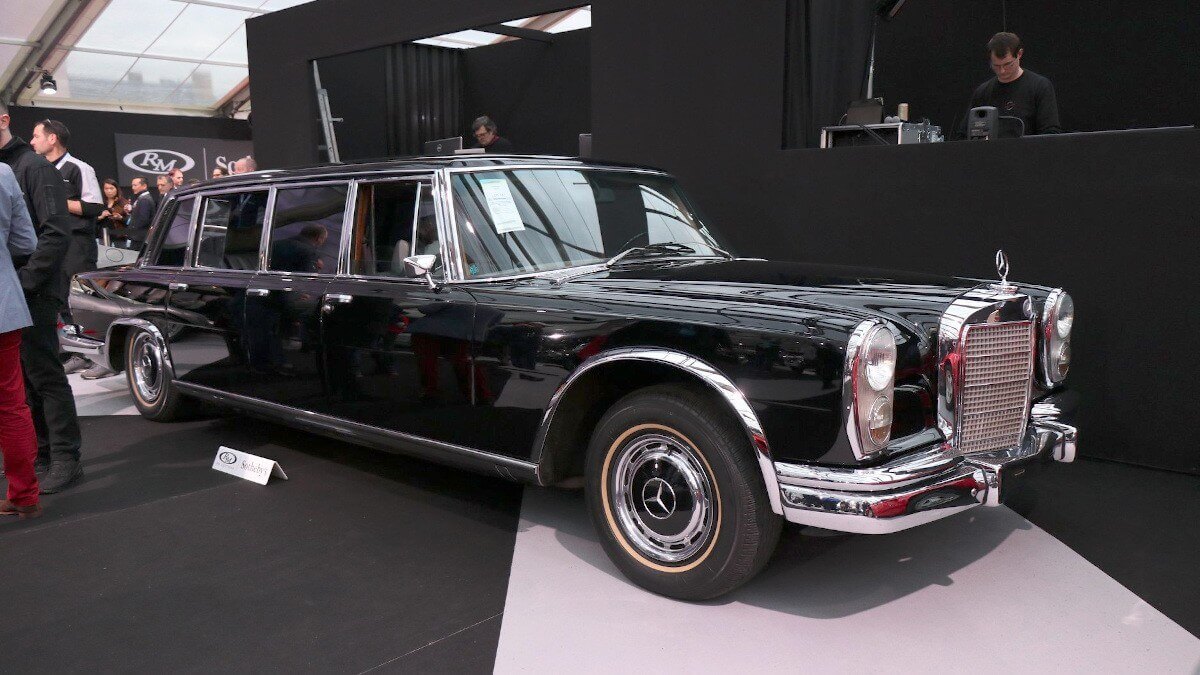 The next edition of the Retromobile will be held in Paris in February 2021. So if you liked our picture galleries, you could already plan a trip to the French capital.
Pictures: Marcus Keller