Automotive
Mohs Safarikar
Unique and even ugly cars have been seen in the past. Good examples of this were created from the end of the 1960s by a certain Bruce Baldwin Mohs from Madison/Wisconsin – a great-great-grandson of the Swedish King Karl-Johann (1763 to 1844). His assembled achievements and inventions wouldn't have been more than enough for three or four normal human lives. In 1948 he started to design, develop and improve seaplanes in his own company 'Mohs Seaplane Corporation'. Ten years later he expanded the company with a charter flight service with a Cessna 120, a seaplane. He personally flew his guests and goods over Lake Mendota in Wisconsin. From his time as a pilot comes an overly clear feeling of having to bring safety to other means of transport. As early as the 1950s, for example, he screwed aircraft seat belts into his private pickup truck and also invented reflective strips for barriers on the highways. He also invented the instant milkshake and designed a gigantic scooter.
From milkshake to an own cars
The most exciting achievements of "The Amazing Mr. Mohs", as his autobiography is called, however, are the four automobiles that were built in his workshops starting in 1968. The first of these was the Ostentatienne Opera Sedan, that was intended to combine magnificient luxury with as much passive safety as possible. For this reason, for example, there are no classic doors, but only an opening mechanism centrally installed in the rear that extends all the way to the roof. Despite or probably because of its unusual appearance in combination with first golden and later bright blue paint, no buyers were found. So in 1973 Bruce Mohs set about developing a new vehicle concept, the spread of which was limited by its basic idea alone: The Safarikar (no, there is no spelling mistake here). At least this car got a more pleasing sedan silhouette and a black appearance, which made its sheer size less noticeable.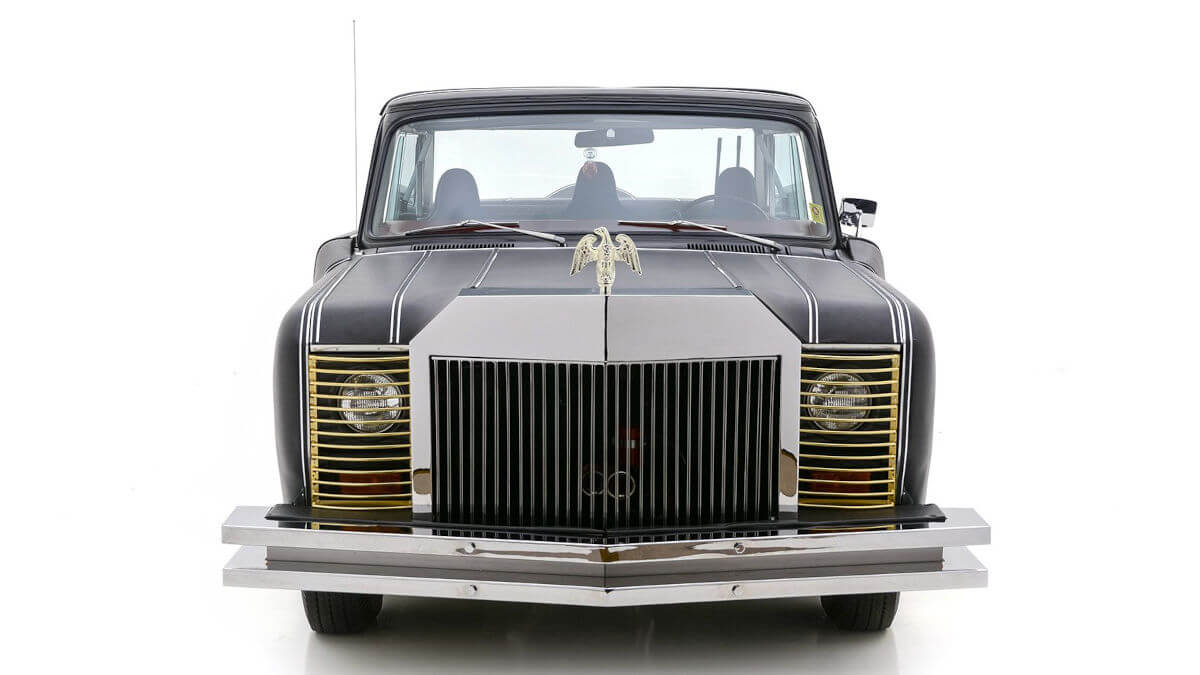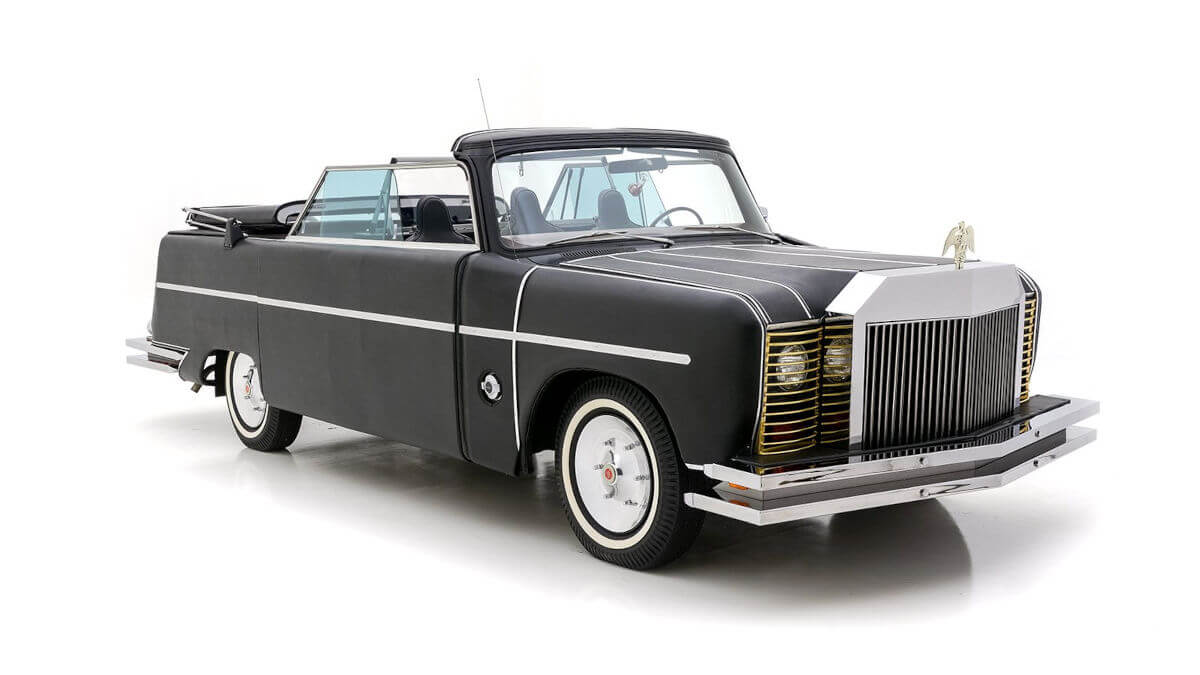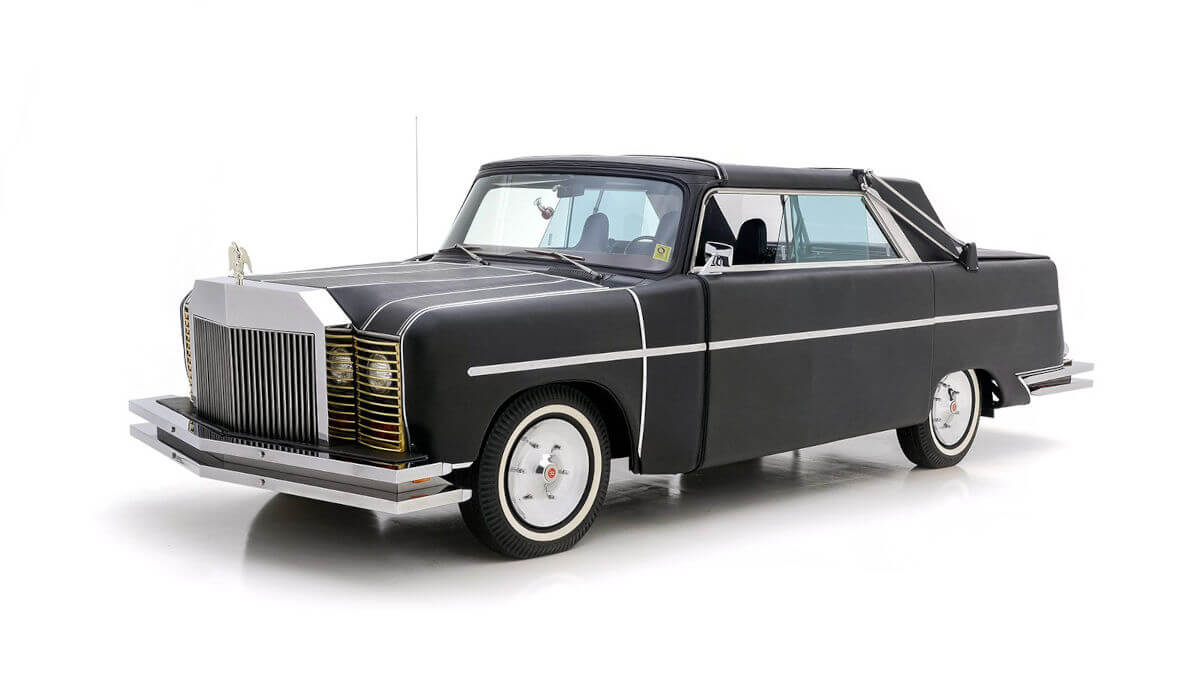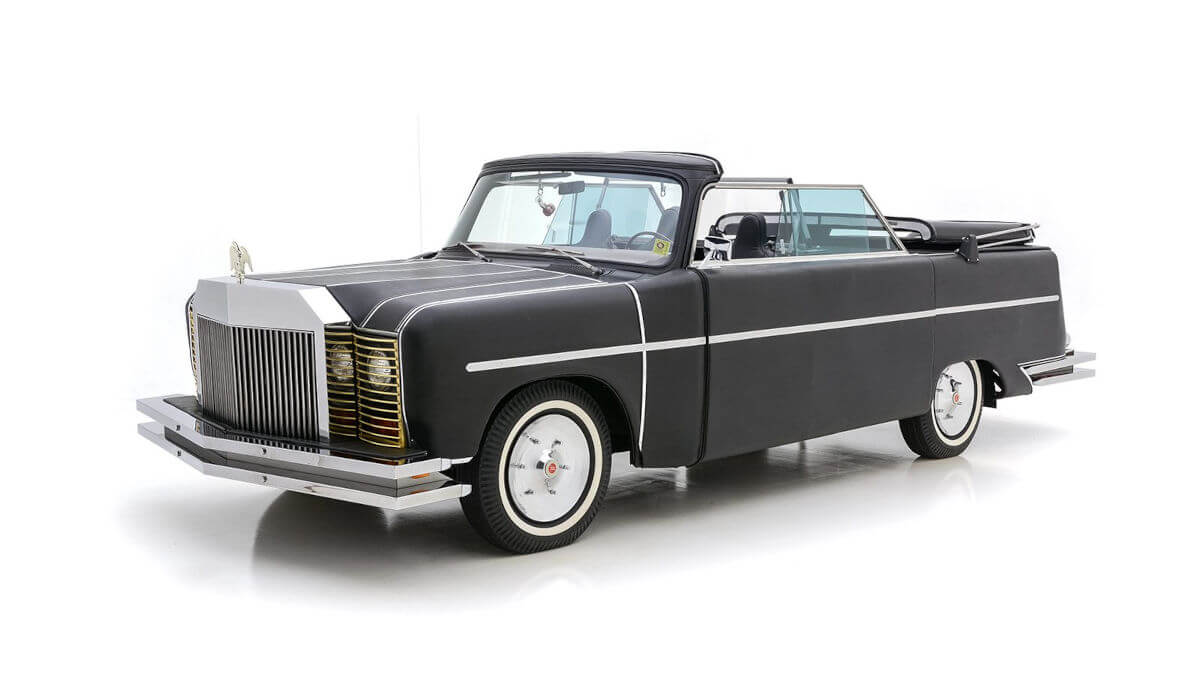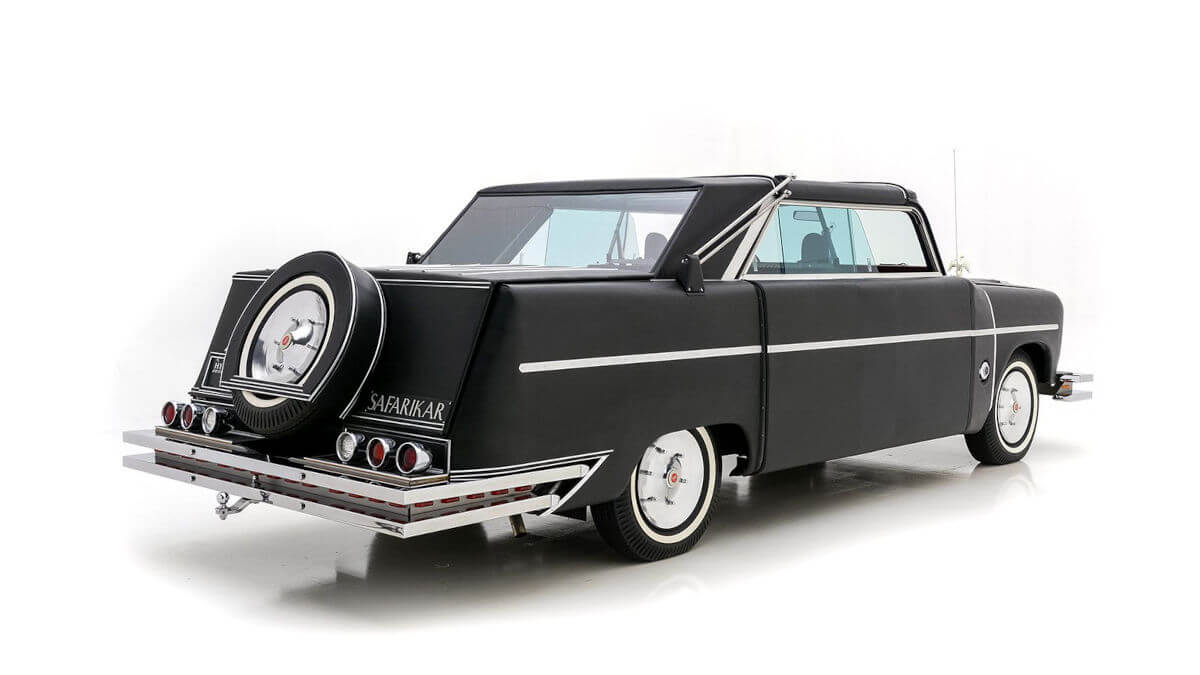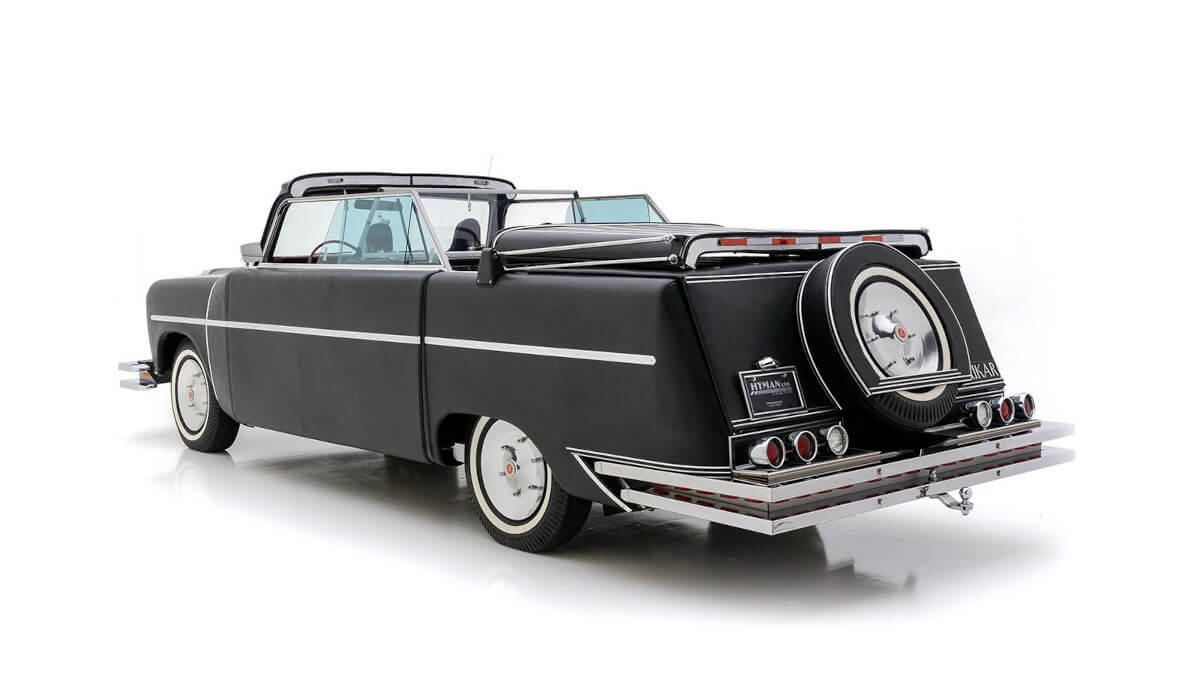 As with the Ostentatienne Opera Sedan, the chassis of an International Harvester Travelall served as the base. This meant that the power source in the form of a 6.4-liter V8 engine was also fixed. Since the Safarikar was to offer the highest possible comfort and luxurious details on the level of Rolls-Royce, while on board the passengers were preparing for the next (at that time still legal) big game hunt, Mohs also oriented himself to the British competitor in terms of the power rating. In documents and at fairs he only spoke of "adequate". In fact it delivered 133 kW/181 hp. Bruce Mohs saw the main use for this car as a luxurious companion on safaris in Africa.
No doors, no shiny paint
For this purpose, he provided only three seats in the front, while gun mounts and a simple bench seat are waiting in the rear. The latter can be converted into a gigantic reclining area in combination with further upholstery hidden in a cabinet-like installation. This makes it particularly comfortable for snipers while they wait for their chance at the hunt. Alternatively, everything can be folded to the side for shooting while standing. The steel roof can be folded back over the heads of the passengers for this purpose. Instead of classic doors, a wide area of hydraulic rams on rails on each side of the vehicle moves outwards. Similarly, one looks in vain for classic metal surfaces on the aluminium body. Bruce Mohs chose a cover made of Naugahyde (artificial leather), which he used to reduce reflections.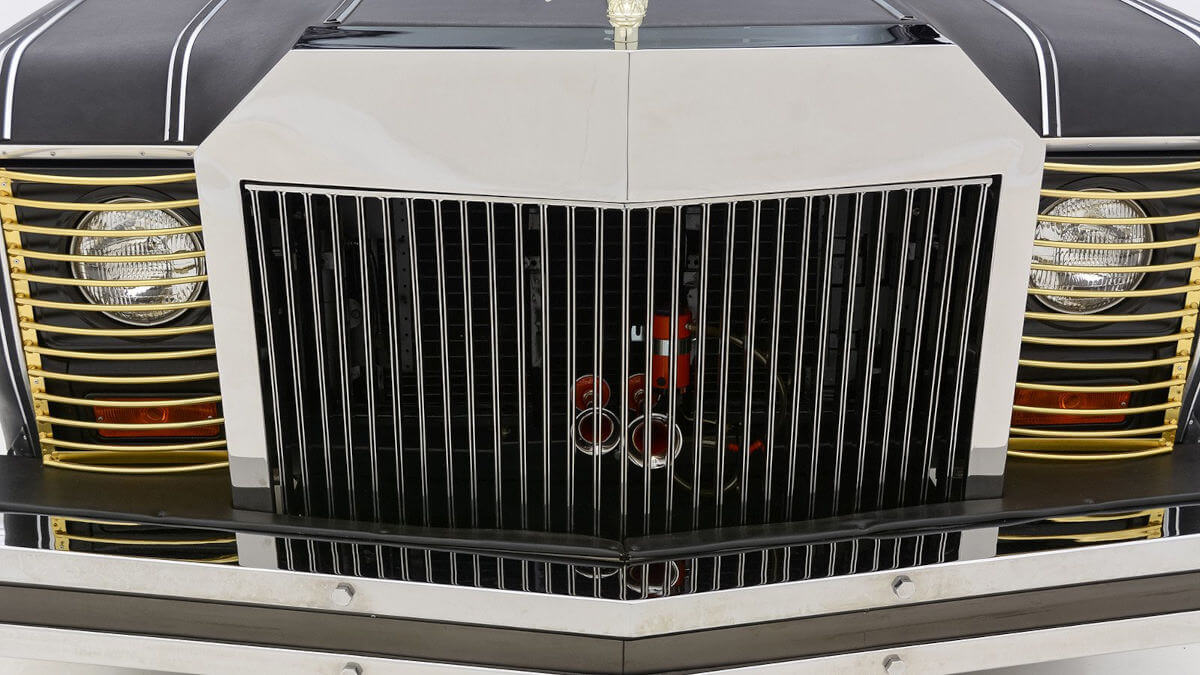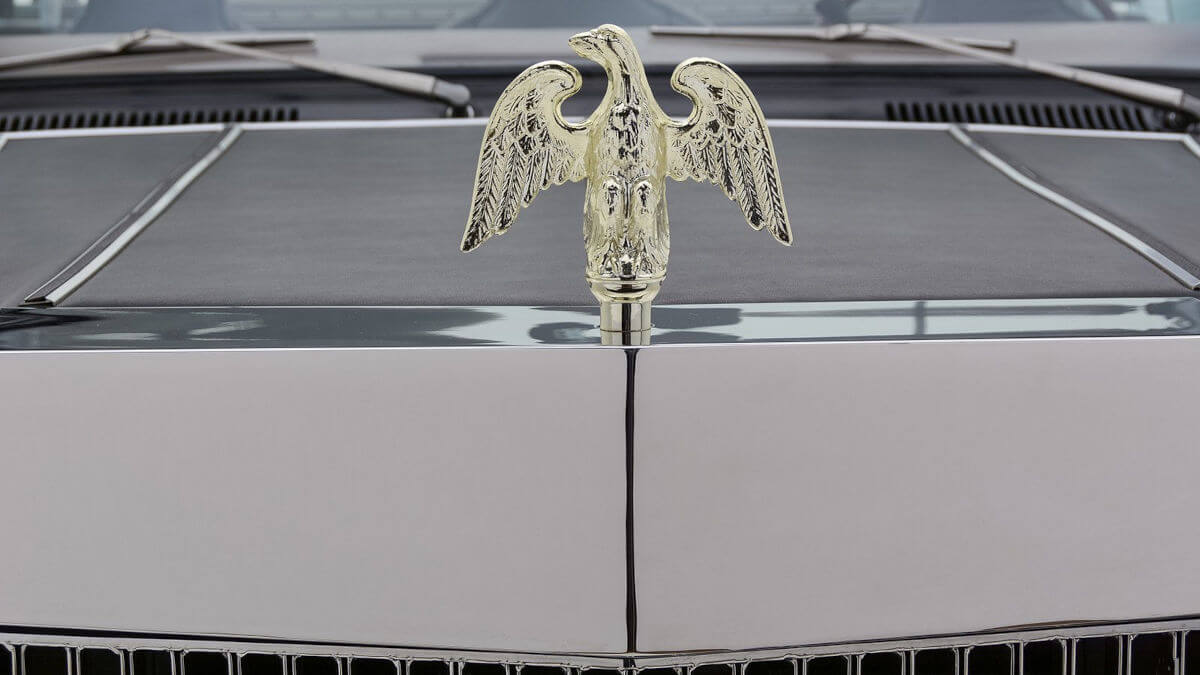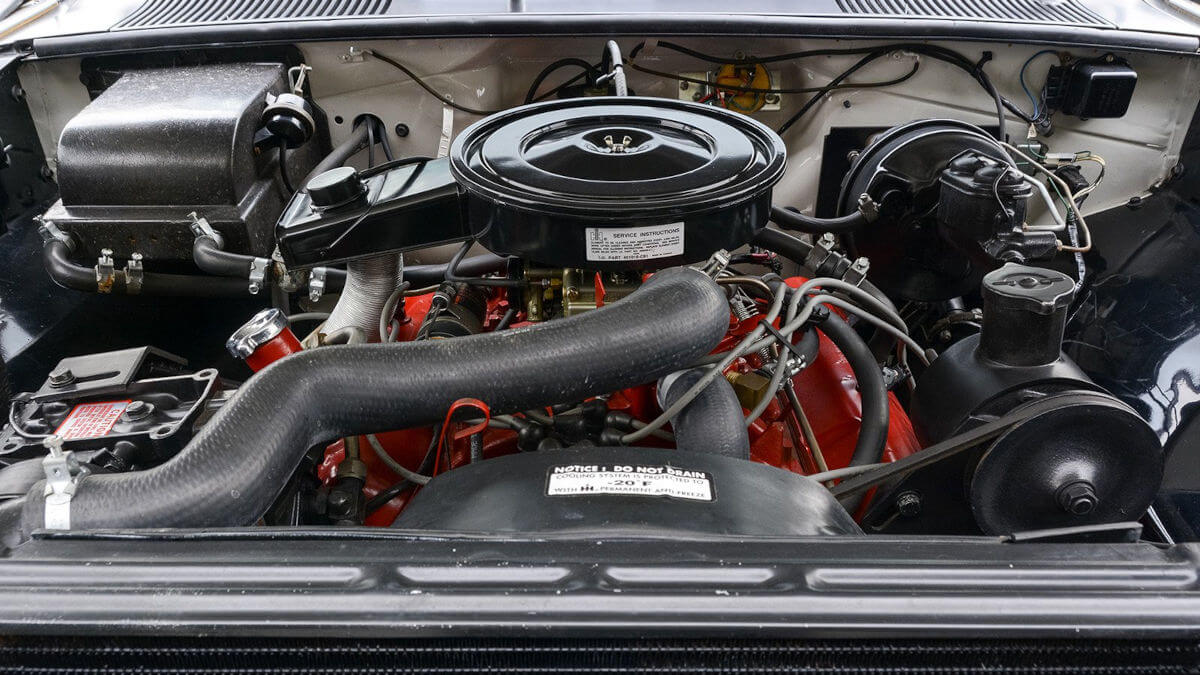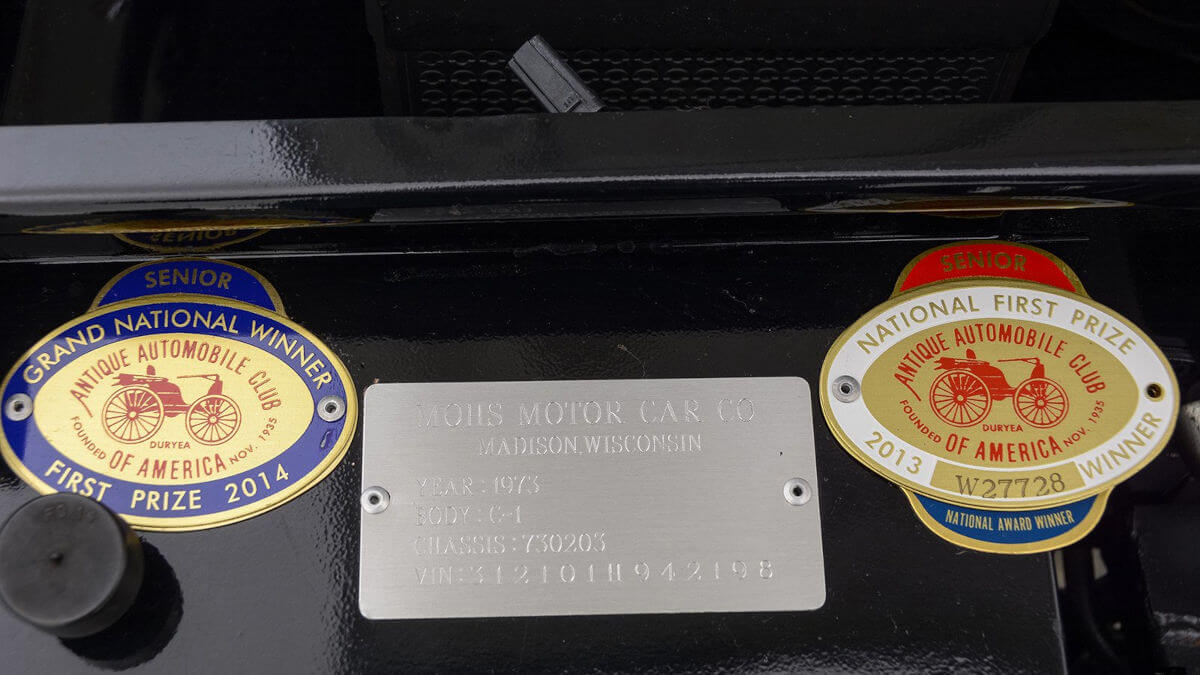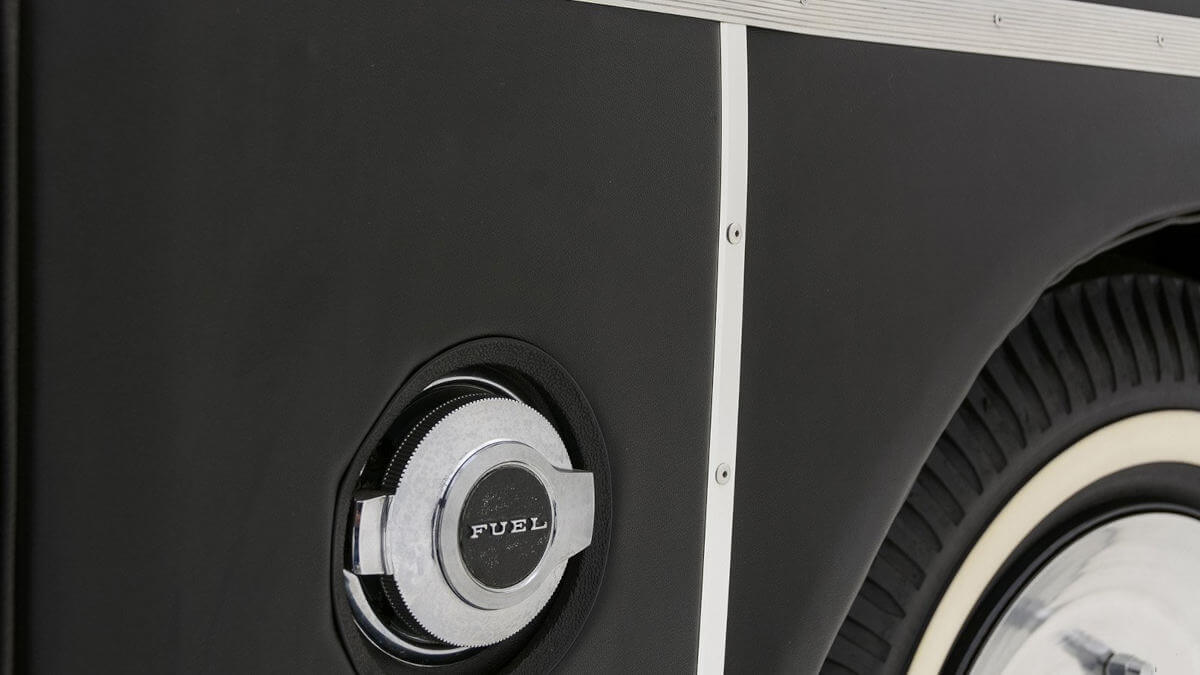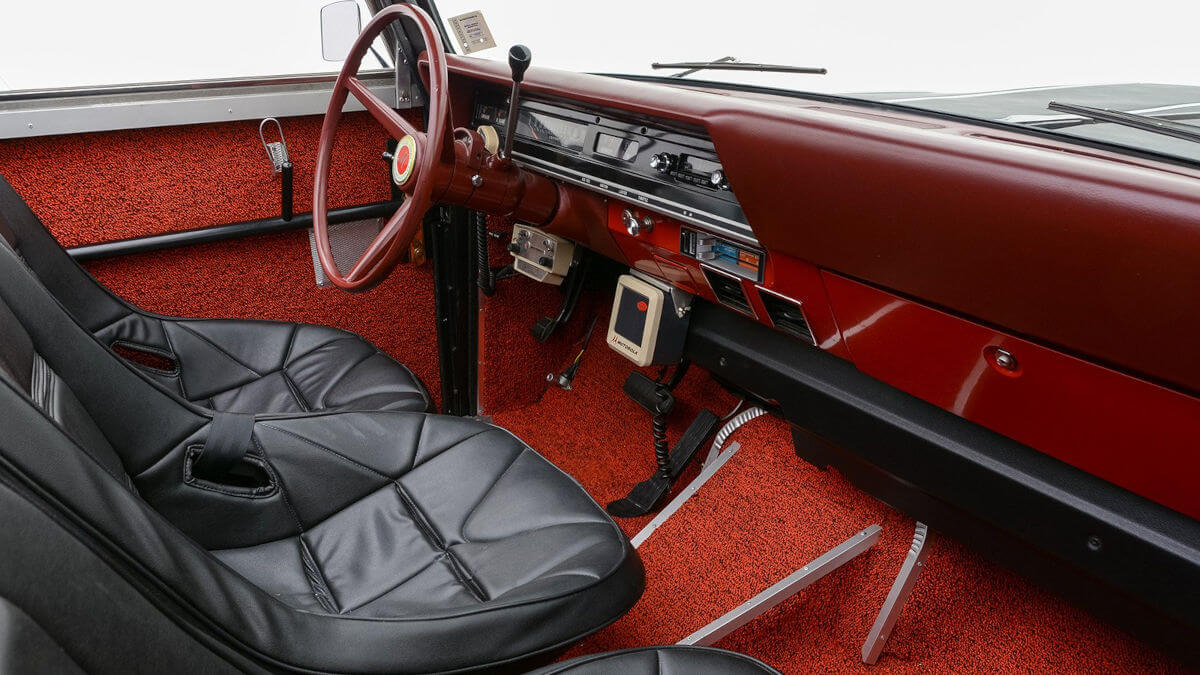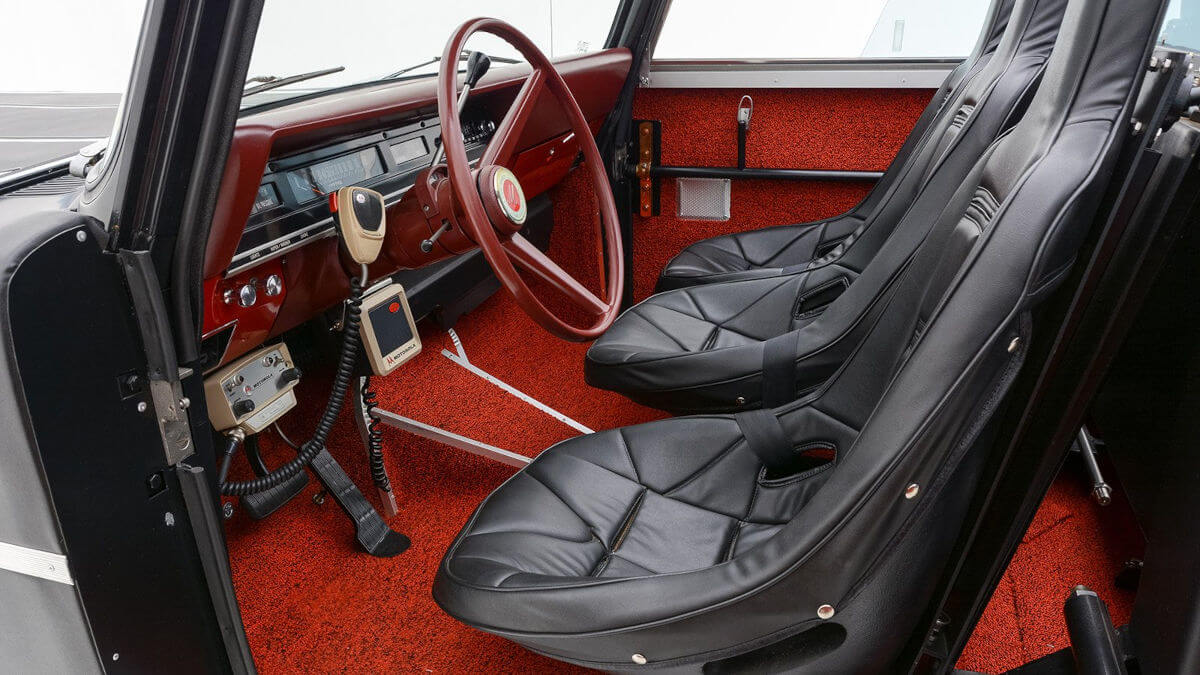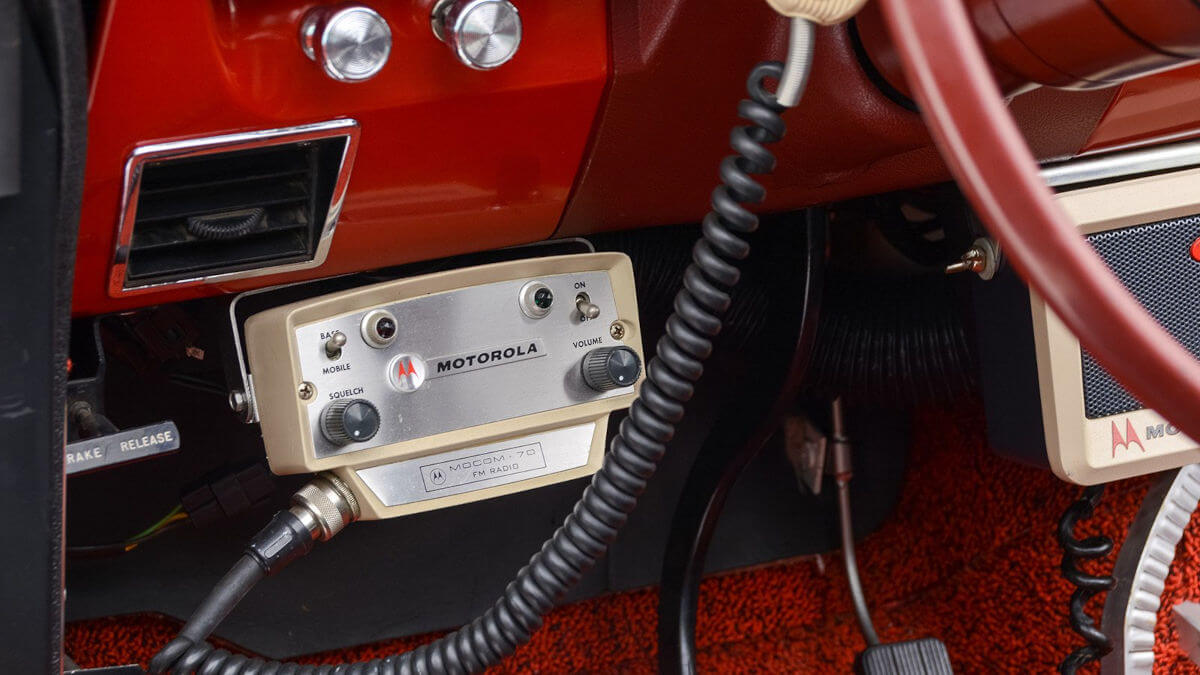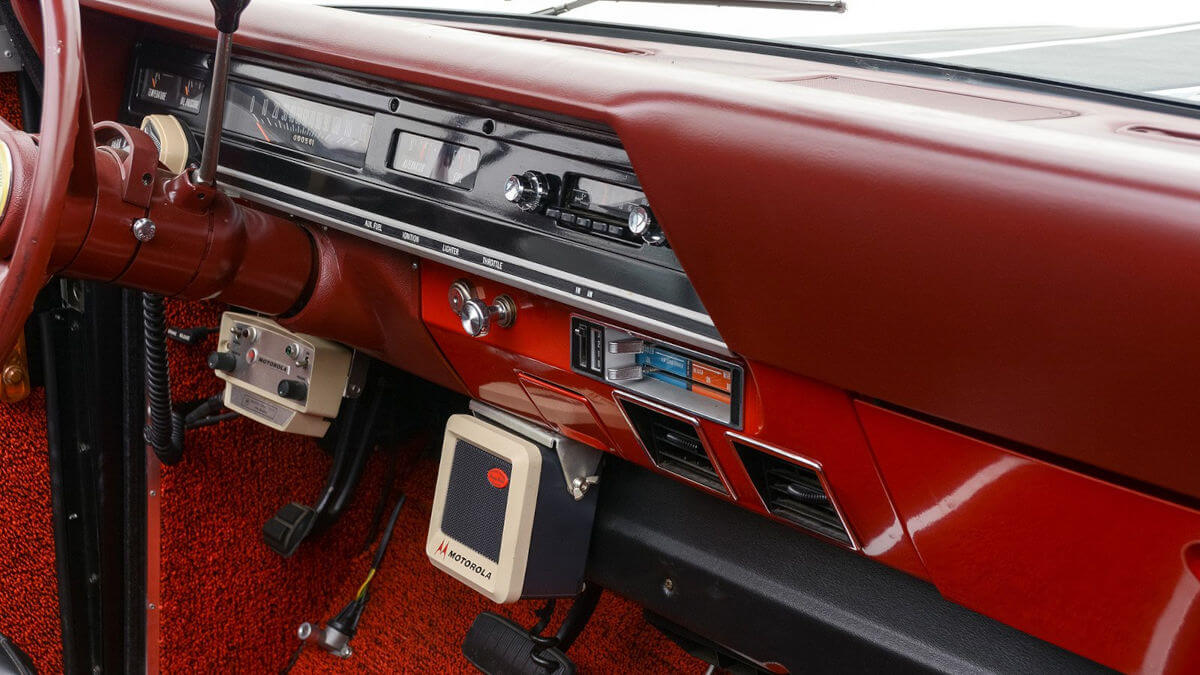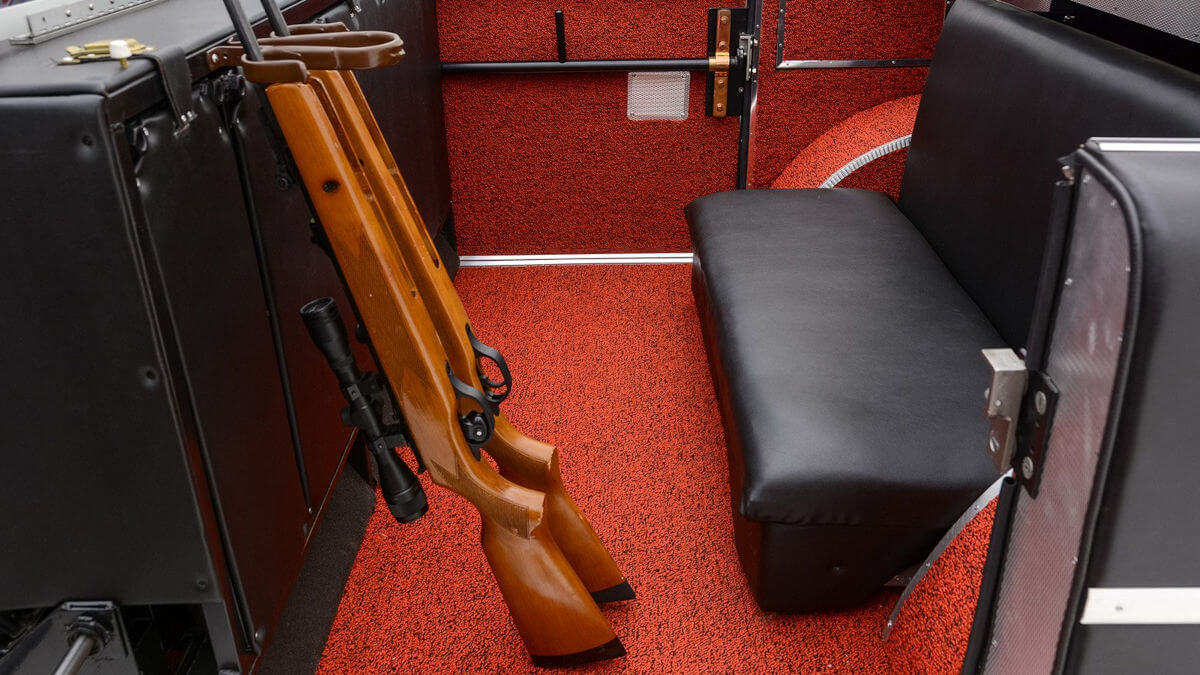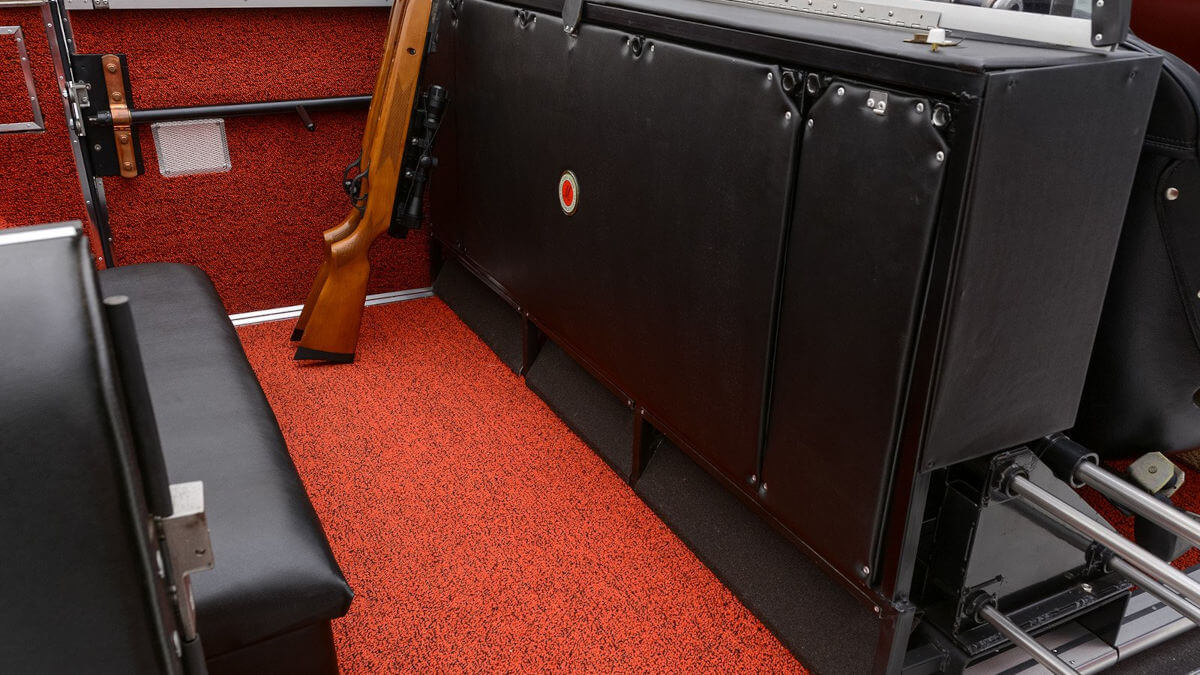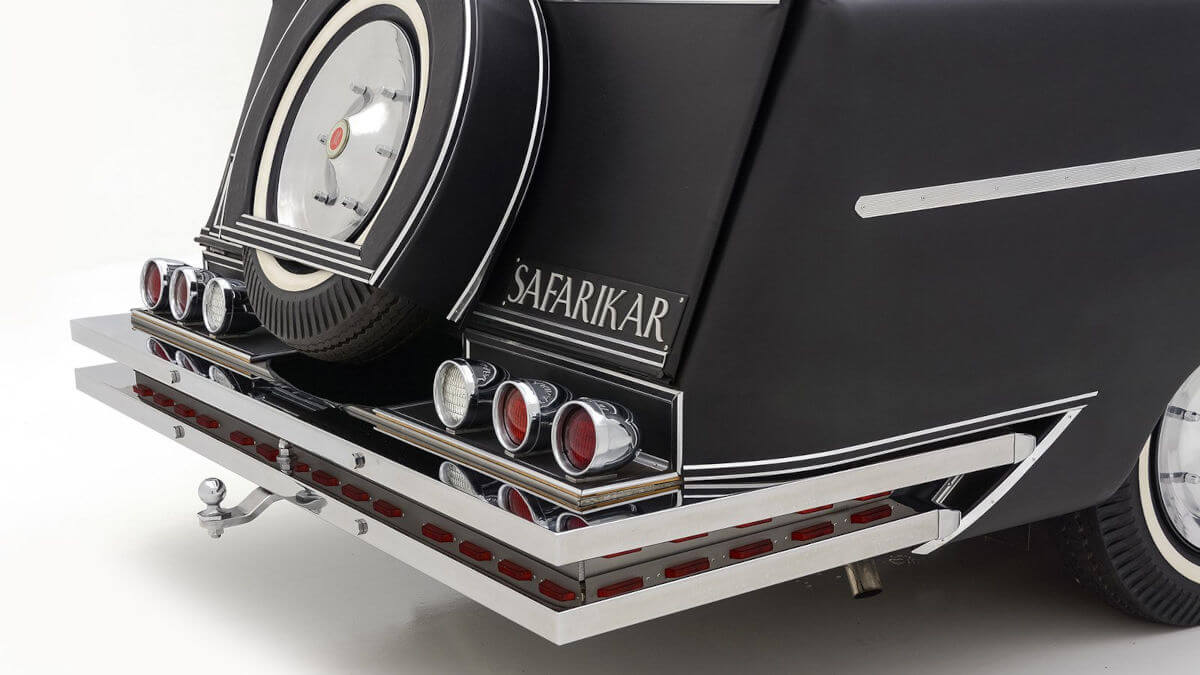 Hyman Ltd. offers a Safarikar
In the meantime, Mohs also didn't want to do without the massive radiator grille with its own radiator figure, which he had designed for the Ostentatienne Opera Sedan. He had also developed special wheels with nitrogen-filled tires for his first car, which were now also used in a somewhat smaller version for the Safarikar. In fact, three copies of the Mohs Safarikar were created, of which two are still known to exist today. While one of them is on display in a museum, the second vehicle stood unnoticed for years in a parking lot in Georgia. In 2009, the current owner took care of the wreck and had it extensively restored. Next to other parts this required around 40 yards of Naugahyde and 7,000 stainless steel staples. Now the car is for sale at Hyman Ltd. for US$ 349,500. Not even Bruce Mohs would have ever expected such a high price.

Images: Hyman Ltd.