05Aug(Aug 5)8:00 am07(Aug 7)6:00 pmClassic Days
Details

Up to now, the Classic Days have always taken place at water castle Schloss Dyck near Düsseldorf and Neuss in Western Germany on the left bank of the river Rhine. There it thrilled car fans for 14 years by an automobile festival unparalleled. Finest classic cars, beautiful youngtimers, classic racing cars and some rare supercars set off on their journey. Some took part in demo runs on a triangular course. Others stood in beautiful displays in the various gardens and parks of the castle grounds or on the large classic car and club parking lot. Various manufacturers used this event to skilfully present their brand history.

For 2022, much of this will be retained. However, there will be a new venue. The historic grounds around Schloss Dyck are no longer available. Instead, the event will be held in the Green Park at Messe Düsseldorf. This new location is ideally connected to many means of transport and offers the organizers long-term planning security (apart from the pandemic situation).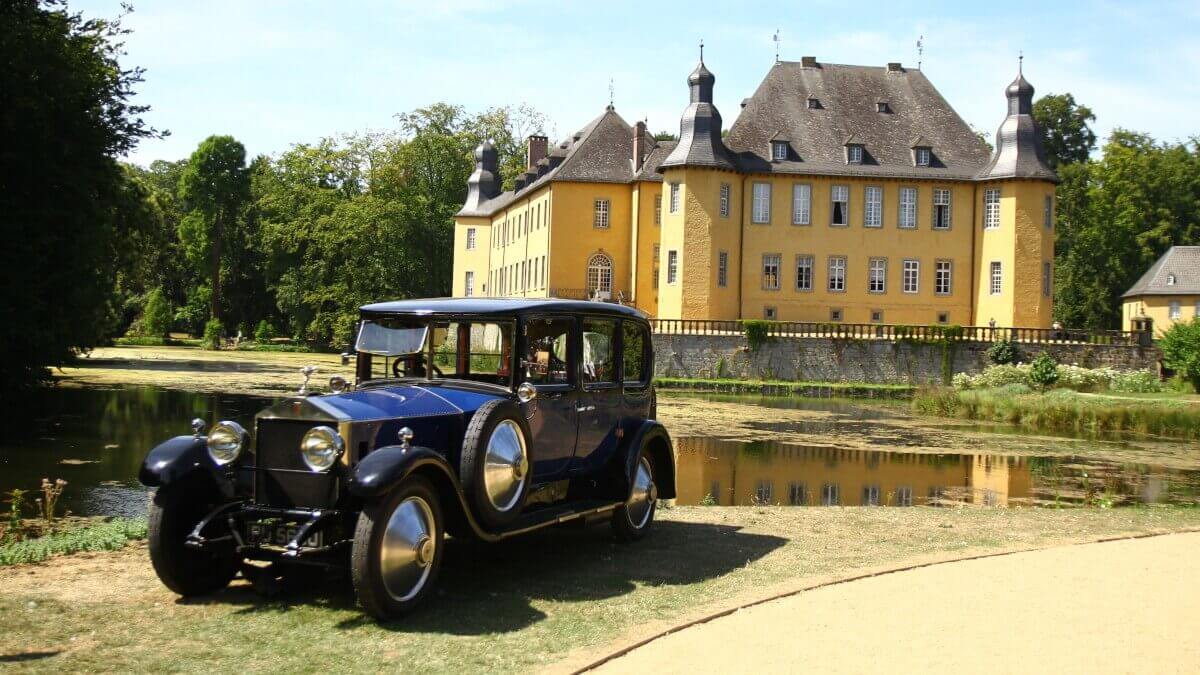 Uhrzeit

5 (Freitag) 8:00 am - 7 (Sonntag) 6:00 pm