Italian design is usually world class. But to try to do something about it after something was built sounds strange at first. Nevertheless, Eccentrica Cars wants to try its hand at just that. Under the direction of Emanuel Colombini, a restomod project based on the Lamborghini Diablo is currently underway. The company founder is a scion of the Colombini family of entrepreneurs, which has been successfully manufacturing furniture for more than 50 years. Emanuel's garage already houses several Lamborghini sports cars. As a practical, thoughtful person, he takes a holistic approach to all things and therefore disagreed with some of the details of his first-series Diablo. This is how the basic idea behind Eccentrica Cars was born: the restoration of the Diablo including modifications of various areas.
Short history of the Lamborghini Diablo
Under the internal project code P132, the Lamborghini Diablo was created from 1985 as a successor to the Countach, which had been built for almost 20 years. While initial work was still being carried out under the then company boss Patrick Mimran, from 1987 the Chrysler Group, as the new owner of the sports car brand, completed the project. The car was designed by Marcello Gandini, but then modified in the company's own design studio in the USA. In particular the interior received some Chrysler touches. Behind the seats was still the V12 engine already known from the Countach. Specific enhancements initially made 362 kW/492 hp available from 5.7 liters of displacement. In later model years, output rose to as much as 423 kW/575 hp in the Diablo GT. Racing versions had even more power.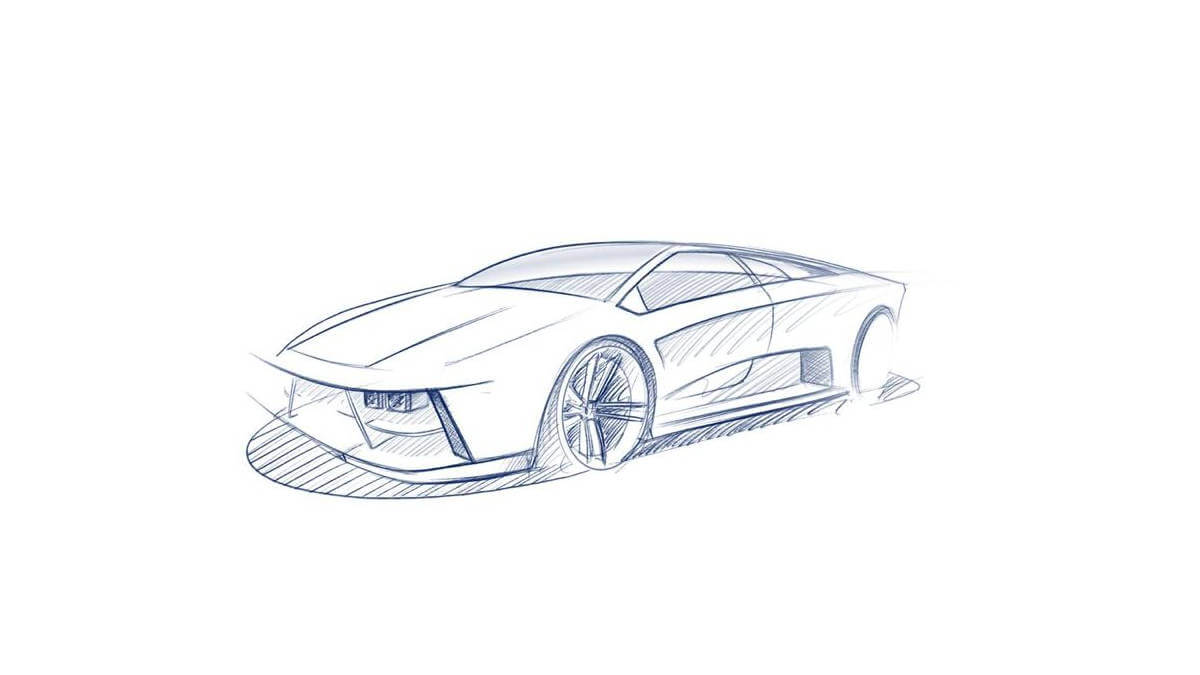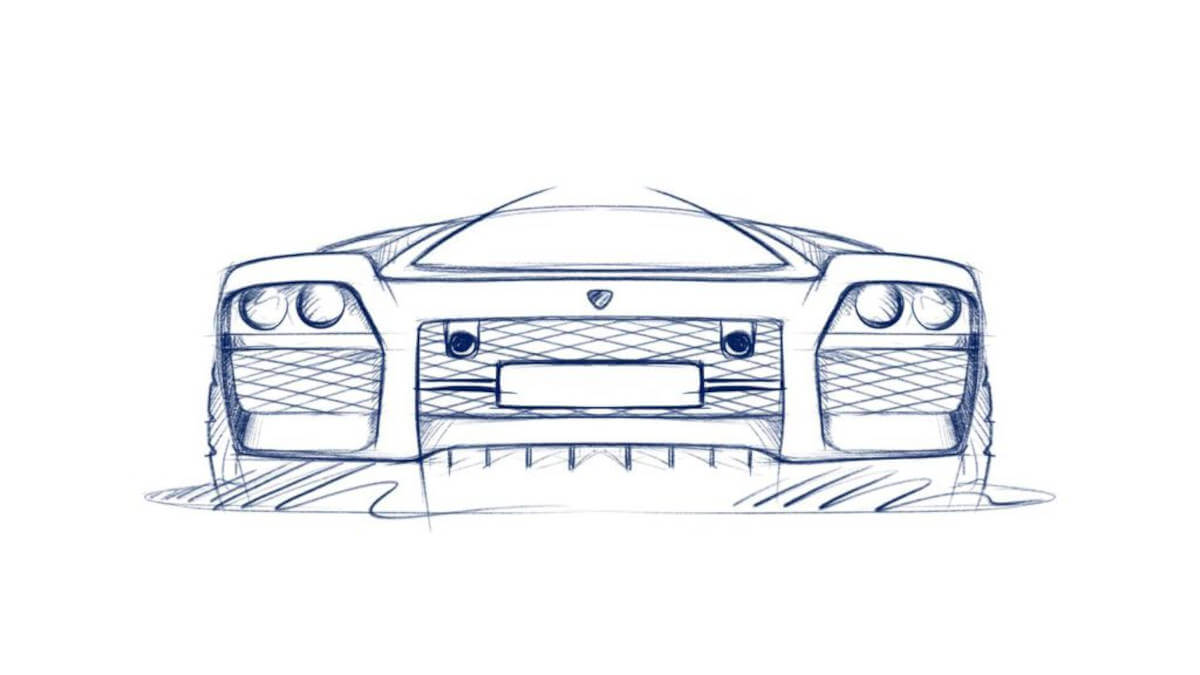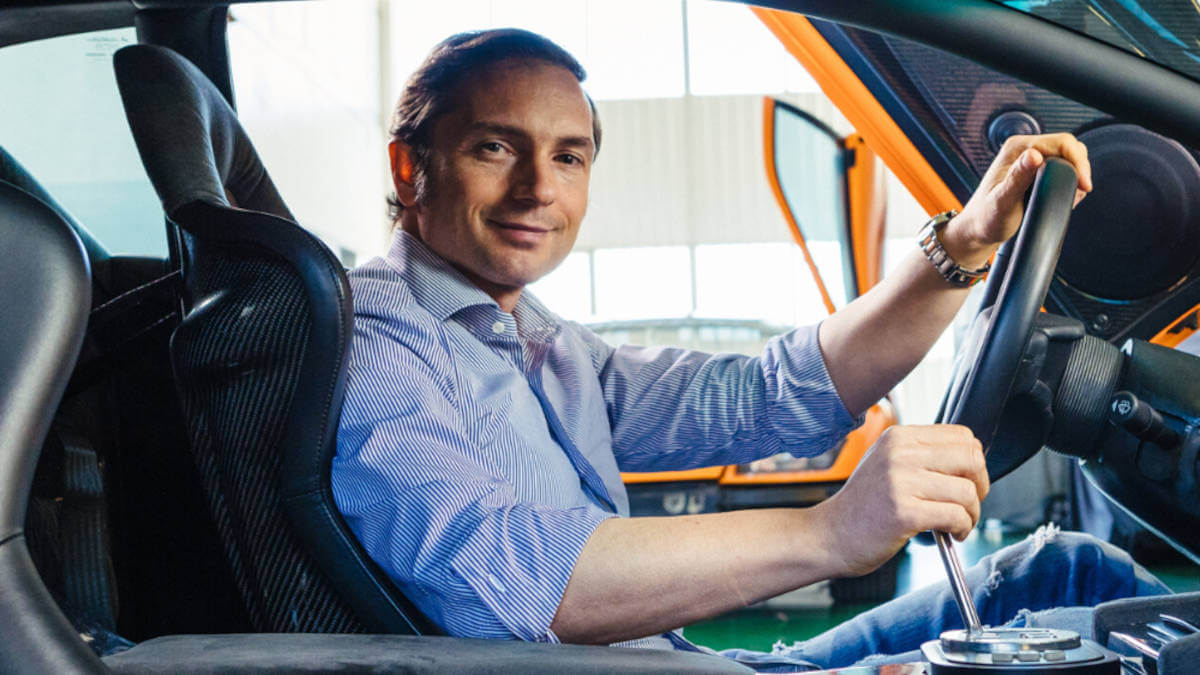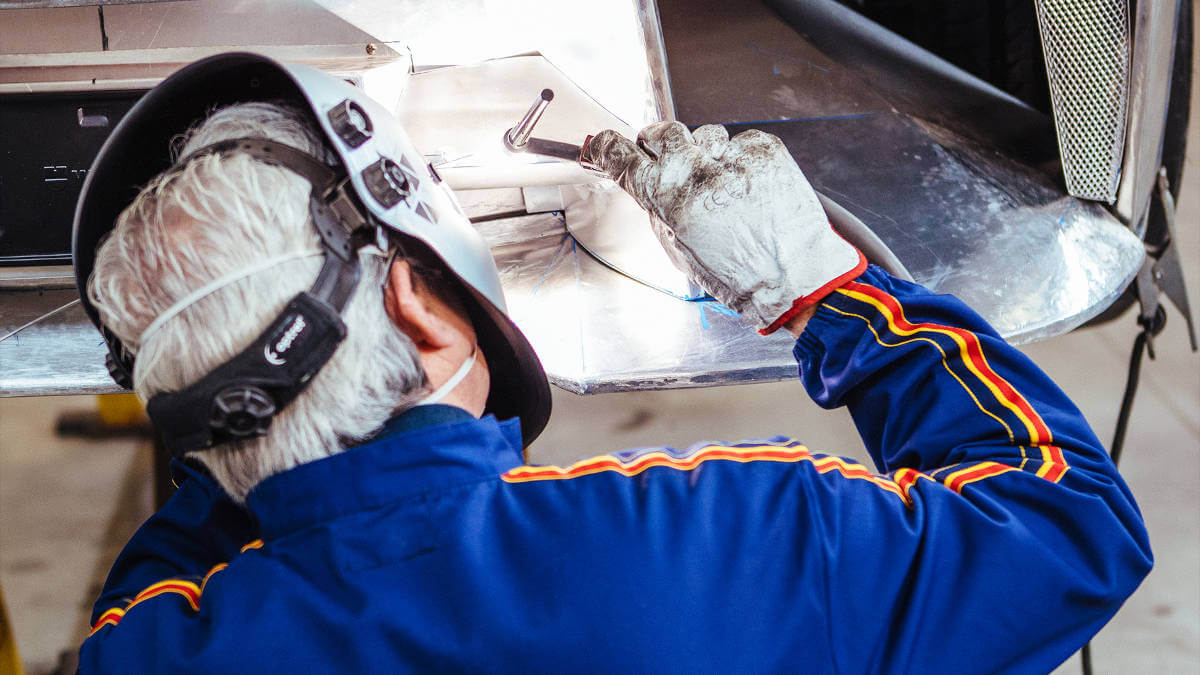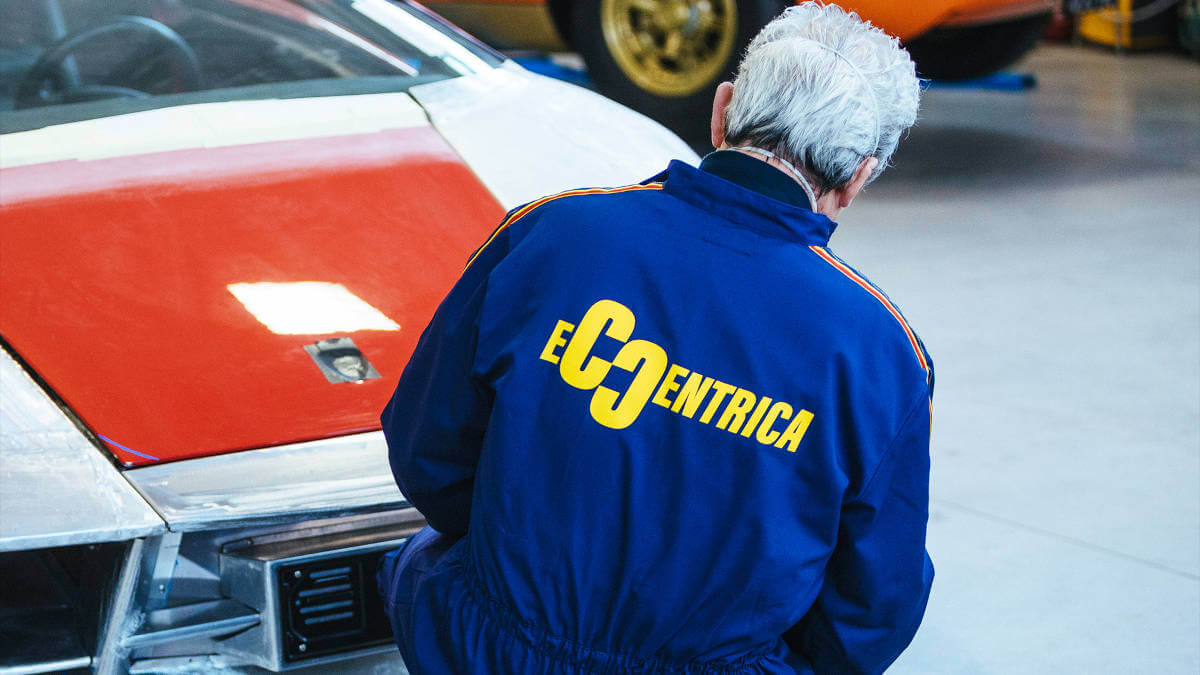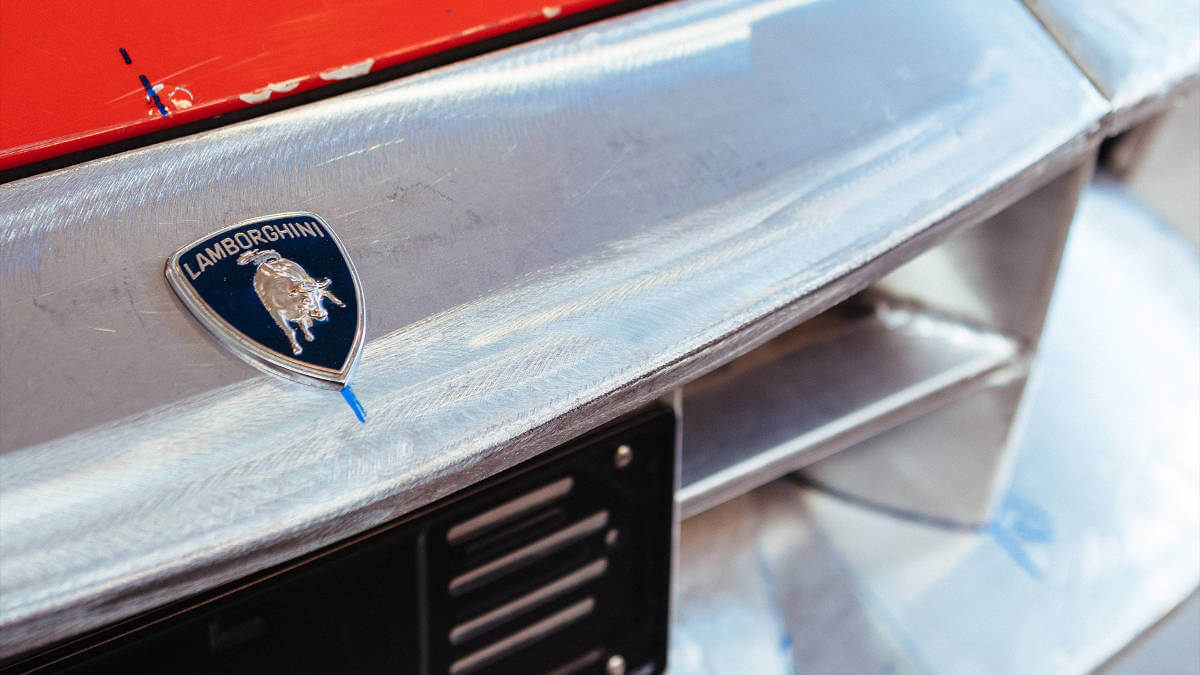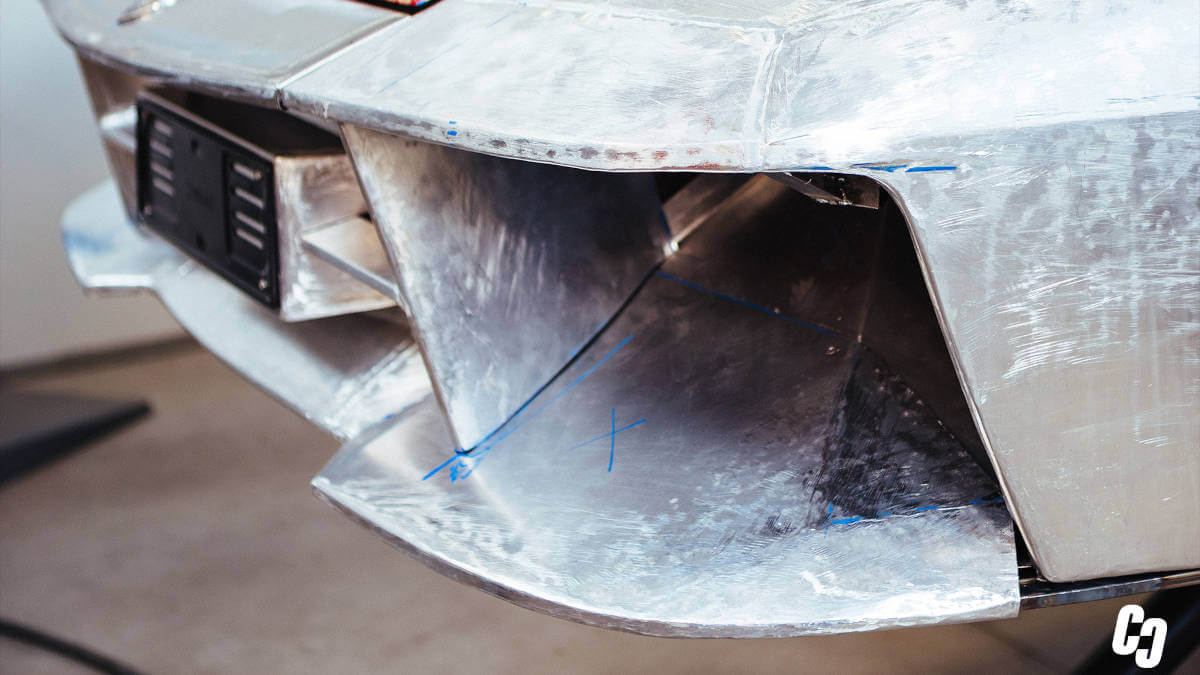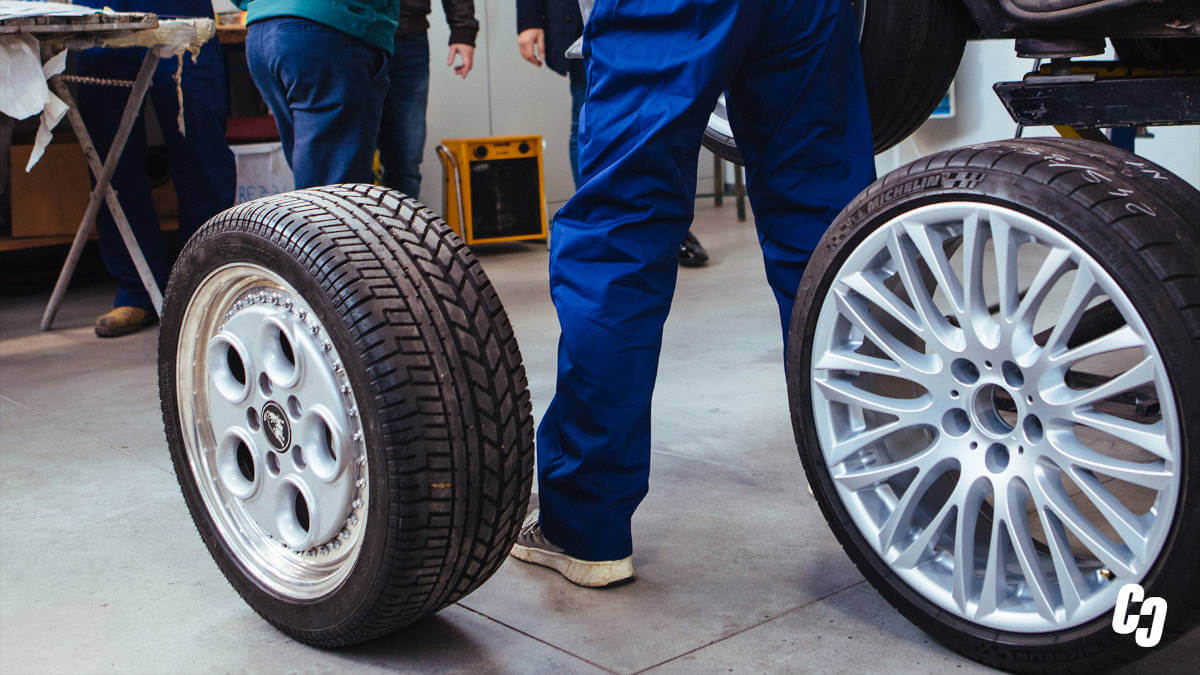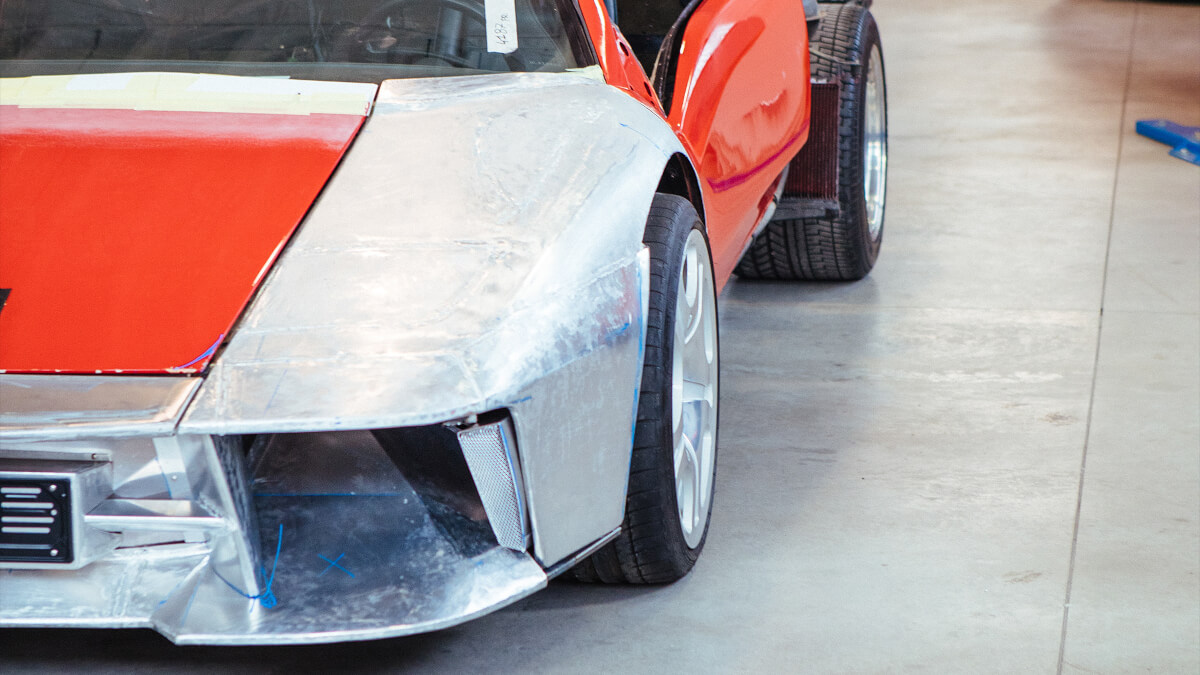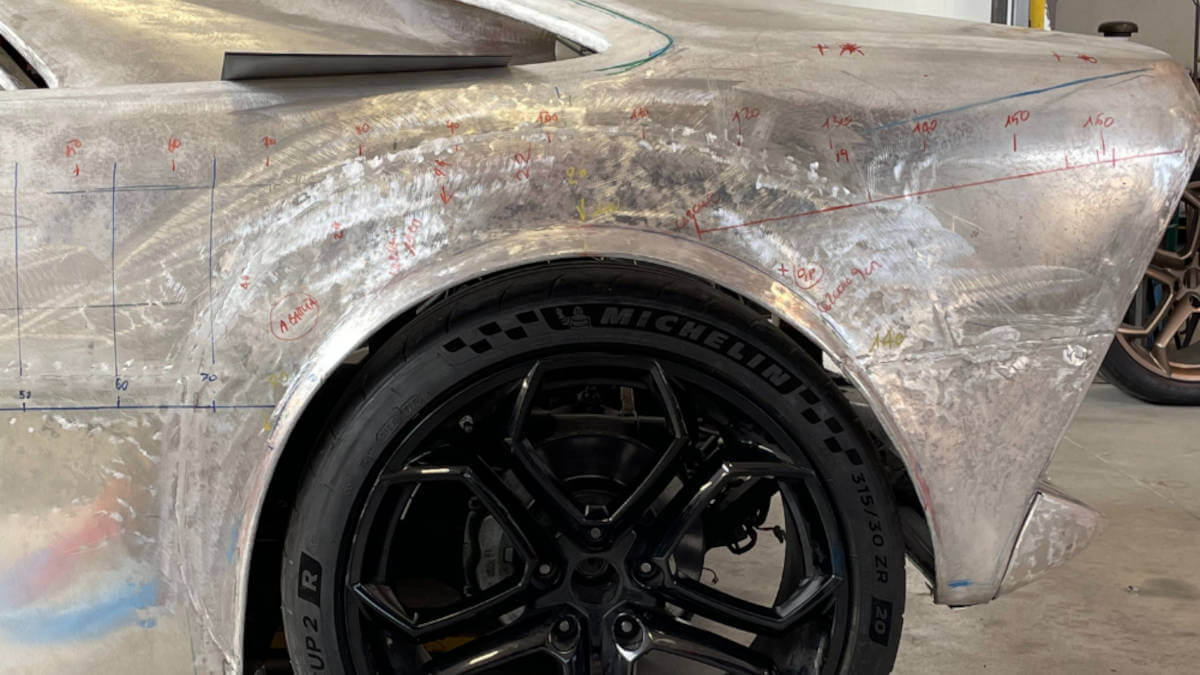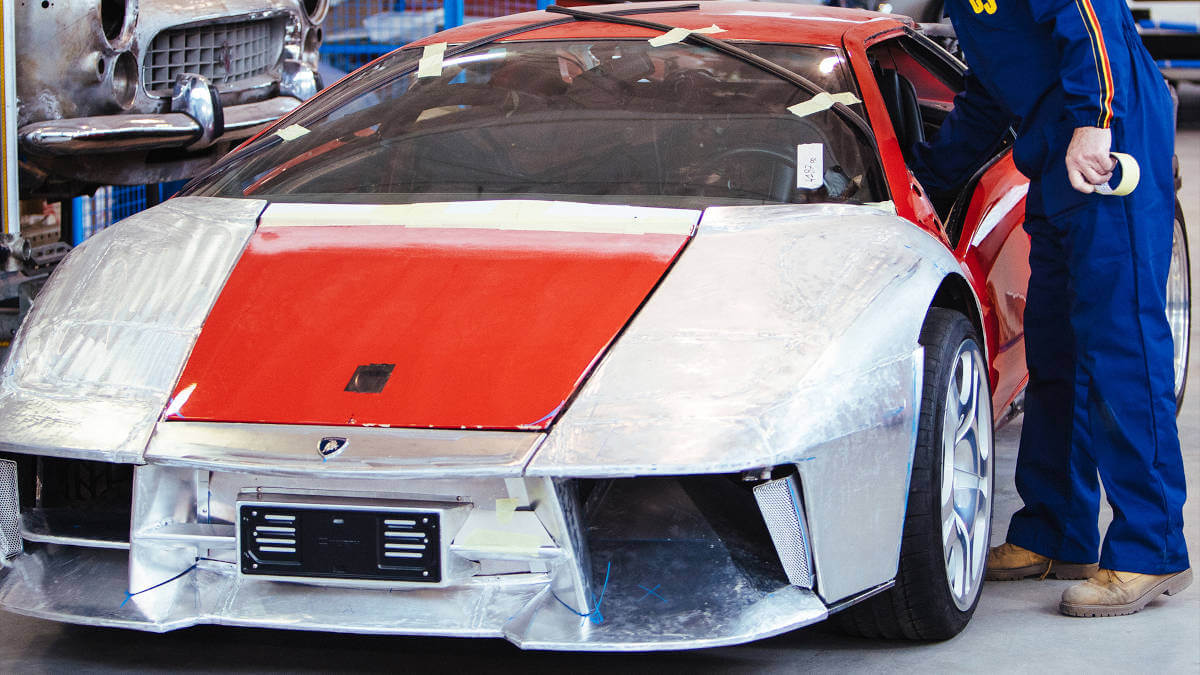 Wider and with modified looks
Eccentrica worked out a precise plan for the restomod based on the Lamborghini Diablo. In collaboration with experienced craftsmen, the modifications are made of aluminium instead of using plain plastic add-on parts. Widened and enlarged wheel arches at the front and rear provide more space for the wheels and a wider track. The aim is to improve handling and eliminate the tendency to understeer. The front end has been completely redesigned, with the pop-up headlights being omitted and LED headlights integrated into the bumper instead. Changes to the profile also catch the eye, such as the new sill trim, the modified rear air intakes and the door line.
Modified V12 engine
Technically, Eccentrica also provides new components on the Lamborghini Diablo. The sports suspension with new springs and dampers also receives a lift function to enable it to drive over speed bumps and curbs without touching down. By means of a modern power steering system, the sports car is easier to drive after the conversion. In addition, the 5.7-liter V12 engine gets a lighter crankshaft, larger valves and performance camshafts, as well as a new intake system with four instead of two throttle bodies. The aim is to achieve around 600 hp, the sound of which is exhausted to the outside through a new racing exhaust system. Eccentrica is also developing a new gear ratio for the original five-speed transmission and adapts the braking system to the higher performance. We will present the first vehicle here as soon as it is completed.

Images: Eccentrica Cars