Automotive
Chevrolet K5 Blazer-E
Actually the tuning fair SEMA should start today in Las Vegas. Due to the Corona pandemic, the organizer moved this event to the internet and called for the first SEMA360, which can be visited by visitors from all over the world from the comfort of their own homes. Many exhibitors who had presented their innovations at SEMA are now using this new route for their premieres. One of them is Chevrolet.
Connect and Cruise package
In addition to various tuned new vehicles, the American car manufacturer is also showing a rebuilt classic. This is a K5 Blazer from 1977, which was completely converted to electric drive technology by the Chevrolet Performance department. This gives a glimpse of the upcoming 'Connect and Cruise' package, which will allow customers to upgrade their classic cars. The first such idea was presented in 2018 with a converted Camaro eCOPO. This was followed a year later by Chevrolet E-10, with brought further experience for the team.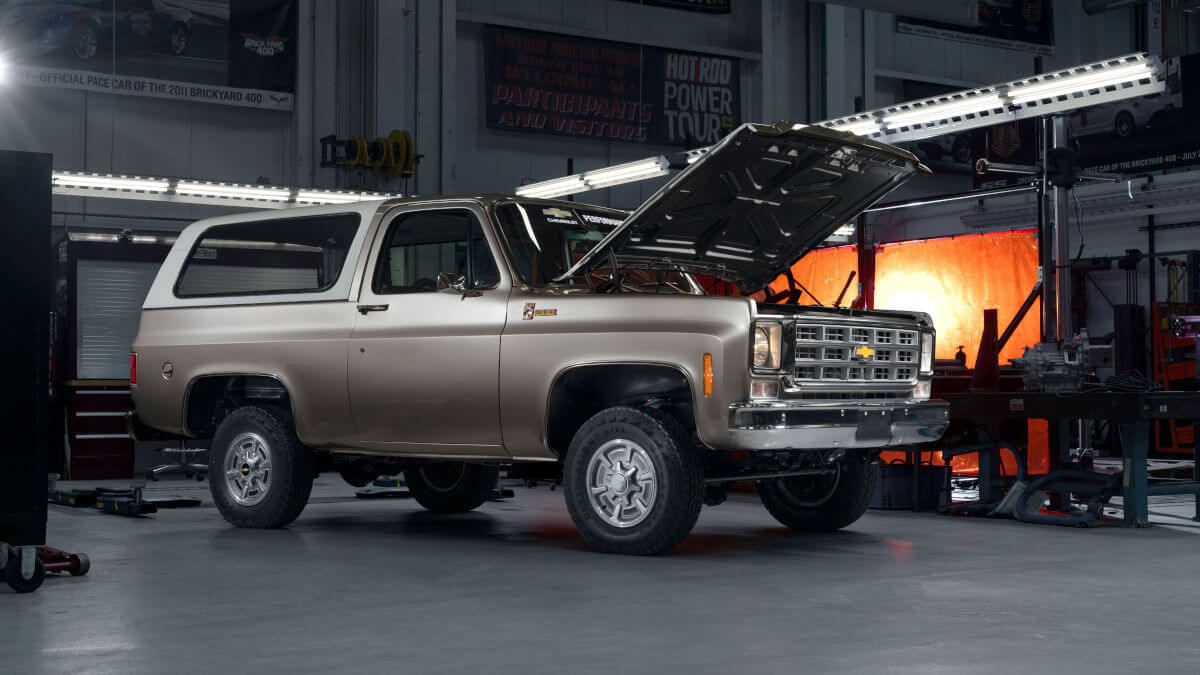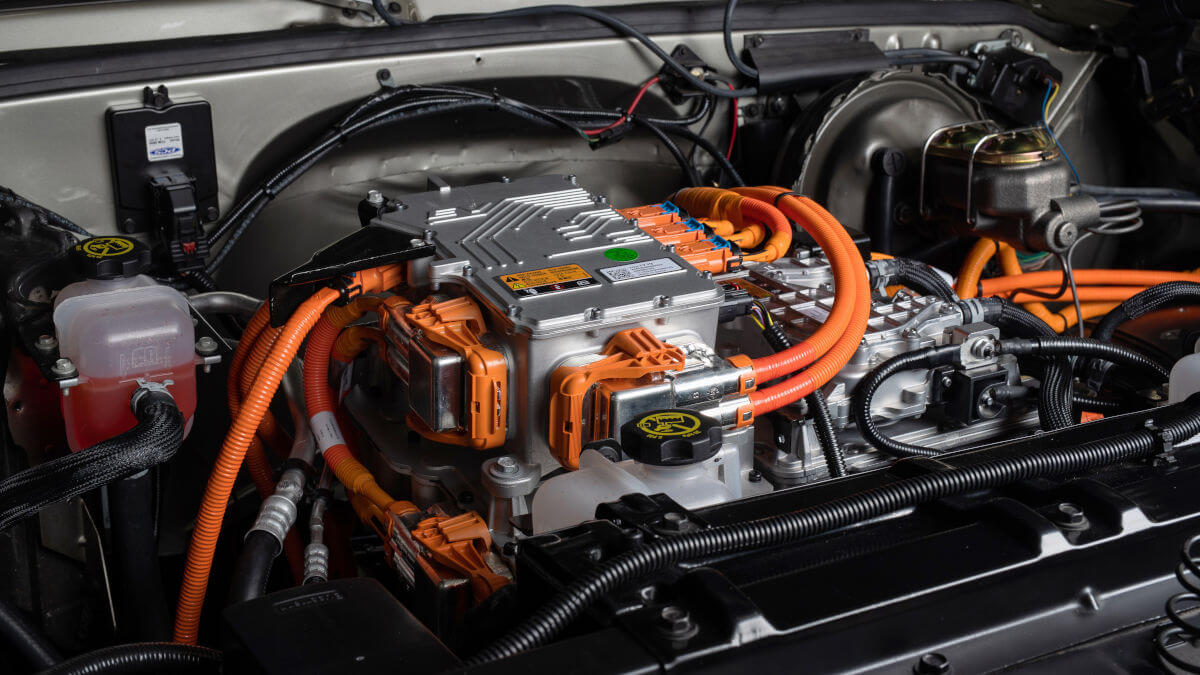 As far as possible, the body and chassis of the original Chevrolet K5 Blazer have been retained. At the beginning of the conversion, the team removed the 138 kW/187 hp V8 engine, the three-speed automatic transmission, the fuel tank and fuel lines, and the exhaust system. Then the installation of the new parts began. The 'Connect and Cruise' package contains 90 percent components from the current Chevrolet Bolt EV. This gives the Blazer a performance boost to 149 kW/203 hp and 361 newtonmeters of torque. This power is distributed to the permanent four-wheel drive by an electronically controlled four-speed automatic transmission. The transfer case, drive shafts and axles remain untouched.
Installation at certified dealers
In the K5 Blazer-E, the 400-volt battery pack from the Bolt is located at the bottom of the trunk and delivers up to 60 kWh. The wiring harness and control units from the Bolt retain important functions such as surge protection, battery cooling and heating, shock protection and brake energy recovery. The conversion also includes electronic power steering, an electronic brake booster and controls to the classic round instruments in the dashboard. The 'Connect and Cruise' package can only be installed by certified Chevrolet dealers who have sent mechanics to the factory for specific training and have purchased special tools. It is expected to be available from the second half of 2021. Chevrolet hasn't yet released any information on prices.

Images: Chevrolet