Automotive
55 Years of Citroën N350
In October 1965, Citroën surprised experts with the presentation of the N350 by inviting a number of journalists to the Jardins du Trocadéro in Paris. Only a few had foreseen their entry into the truck segment. But the body design was even more unusual. This came from Flaminio Bertoni, who had already worked for Citroën since 1932. After the Traction Avant, the 2CV, the ID and DS as well as the Ami 6, the N350 was his final work. Even before its world premiere, he died on February 7, 1964 from the consequences of a brain stroke.
Additional windows above the headlights
Designs by Bertoni have always been characterized by special features. This can be seen not only in his passenger car models, but also in the N350, where he not only designed the bodywork, but also actively intervened in the technical development. For example, in addition to power steering, the truck also received the high-pressure braking system from the DS. Truck cabs with the nowadays typical engine arrangement under the seats – so-called forward control units – have a familiar shape that has hardly changed for decades. Bertoni created a new design and integrated two additional windows above the headlights. These were intended to provide better all-round visibility and facilitate driving maneuvers in rough terrain.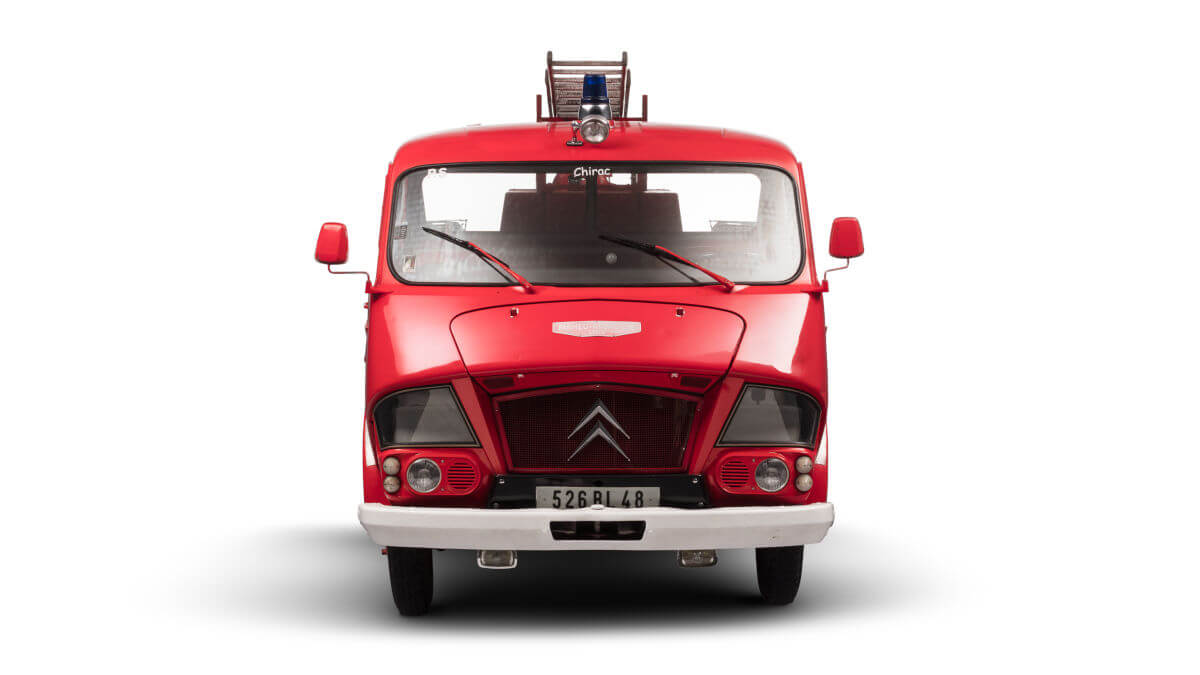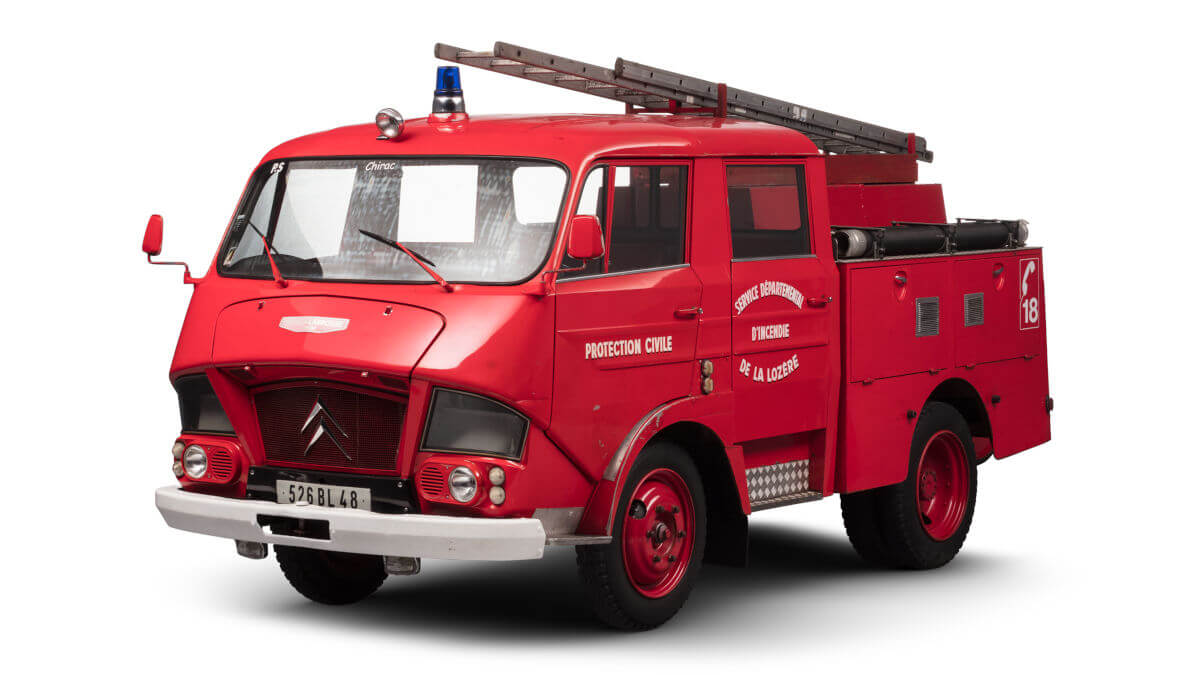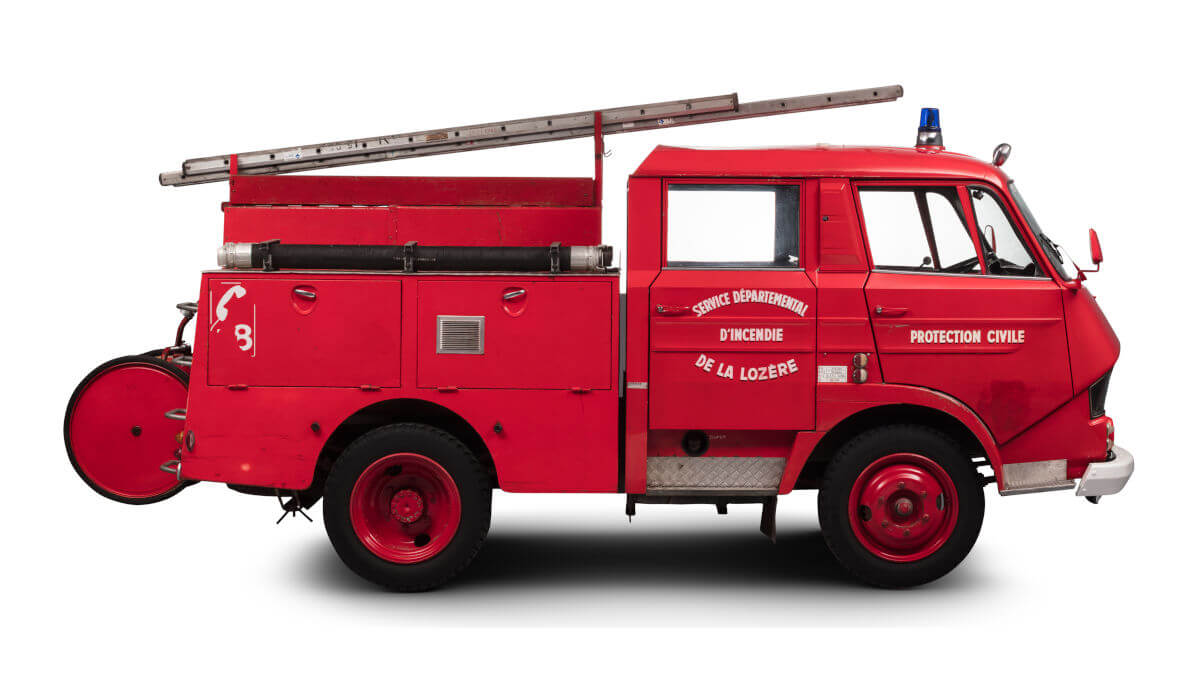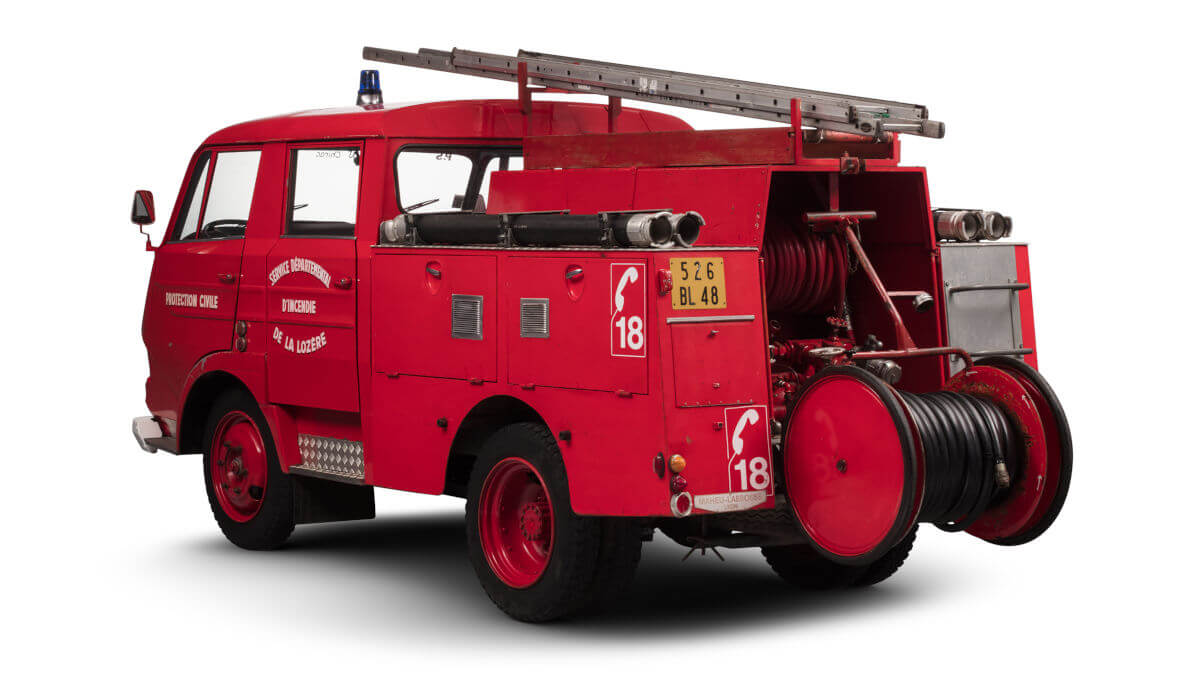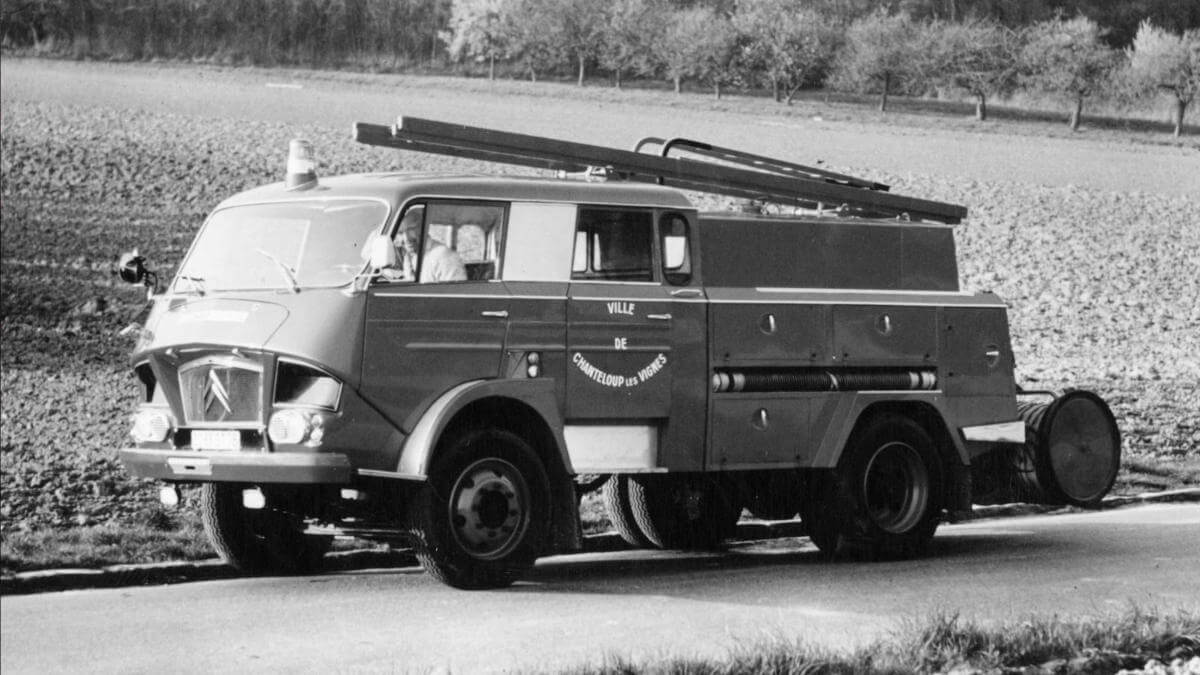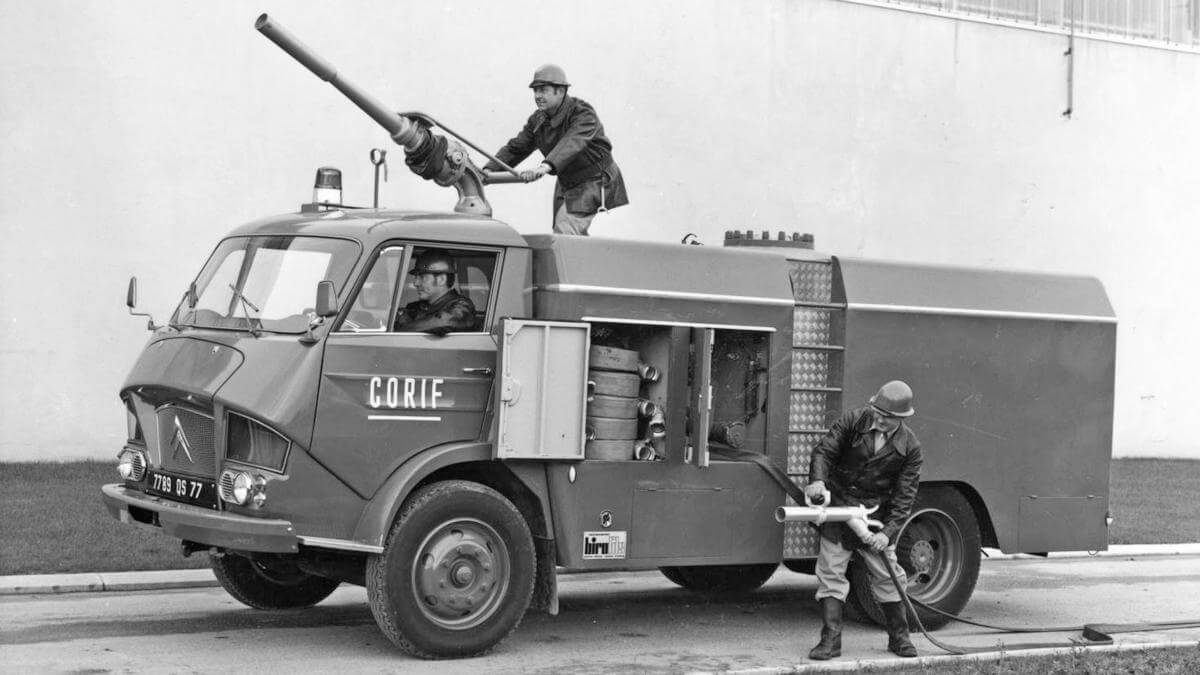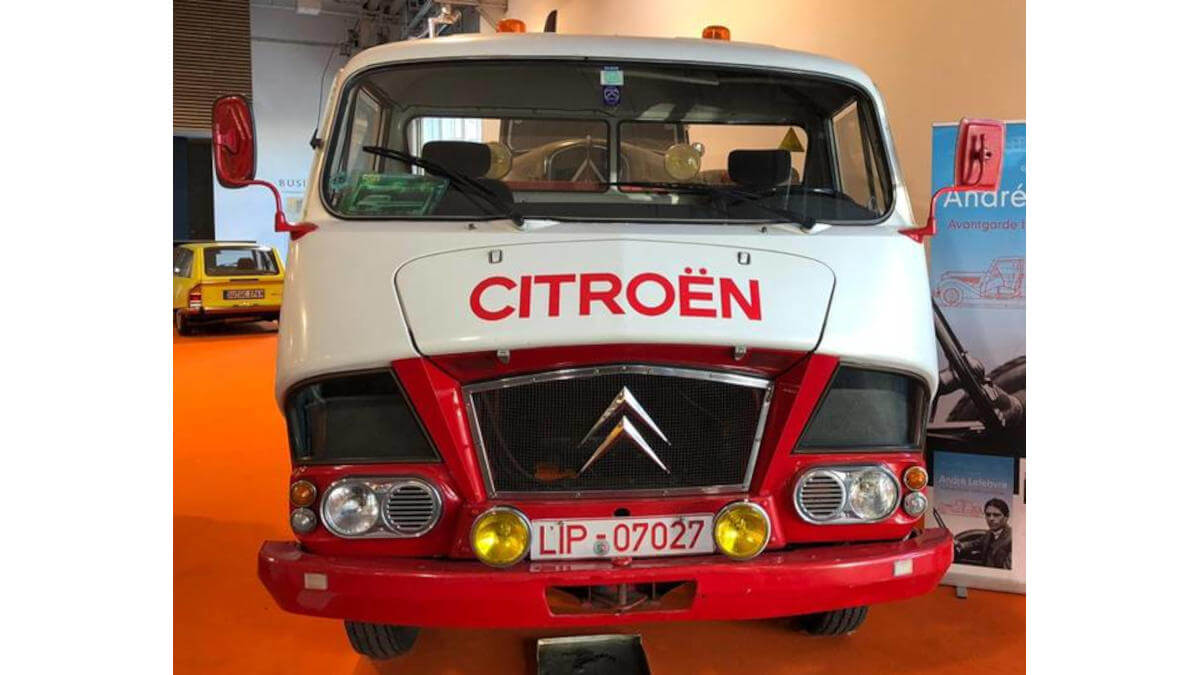 Due to the unusual design of the front end, the truck was nicknamed 'Belphégor' in France. This name was derived from the then popular television series 'Belphégor or the Secret of the Louvre'. Soon, fire departments were mainly interested in the Citroën N350, choosing from the relatively wide range of engines. Mostly a 2.2-liter engine with 82 hp was used, which allowed a topspeed of 70 kph (43.5 mph). In addition, there were water tanks with a capacity of up to 3,500 liters, various jet pipes and an extendable ladder on the roof. Versions between 3.5 and 8 tons were available as total loads, resulting in more than 140 possible combinations ex works.
Only one copy left in Germany
It wasn't only fire departments that quickly appreciated the N350's high level of robustness and reliability; there were also tow trucks and classic transport vehicles. Drivers and passengers enjoyed features such as a well-functioning heater, three sun visors and height-adjustable seats. By 1972, 10,685 units rolled off the assembly line. Some of which are still in everyday use today. In Germany, however, only a single registered N350 with a tow truck body is still known.

Images: Citroën