Portrait
100 Years of the Opel-Rennbahn
Around 100 years ago, car races were held for the first time south of Rüsselsheim near Frankfurt in Germany. For this purpose, the automaker Opel had built its own oval racetrack. While it isn't known exactly when the first public event was held there, at least the "1. Wiesbadener Automobil-Turnier" (1st Wiesbaden Automobile Tournament) now dates back exactly 100 years. On May 21 and 22, 1921, various vehicles rolled into the banked curves. According to contemporary reports, cars and motorcycles competed against each other in a total of twelve races. The race distance was up to 90 kilometers. Opel models also competed in many classes, including factory driver Carl Jörns and Fritz von Opel at the wheel. As a grand finale, a 13th run was planned as a recored attempt for cars and motorcycles. However, this had to be cancelled due to spectators standing too close to the track.
First and fastest circuit in continental Europe
In fact, the Opel-Rennkurs was initially considered the fastest race track in continental Europe. Fritz von Opel, for example, achieved an average speed of 113 kph (70.2 mph) in one of the races – at a time when many cars couldn't even go to 60 mph. Some time later, race cars even reached an average of 140 kph (87 mph) here. At the same time, however, the racetrack offered no safety precautions such as straw bales, gravel beds or guard rails. The twelve-meter-wide track stretched for about 1.5 kilometers (0.93 miles). Each of the two corners was banked by 32 degrees. By the way, the Opel-Rennkurs was also the very first permanent race circuit in continental Europe, years before the Nürburgring, the Hockenheimring or the AVUS. Originally, it was to be used primarily as a test and run-in track for new Opel models. The RAK1 rocket race car, for example, was tested there. Until the 1930s, however, it was also used for international motorsports events, which attracted up to 50,000 spectators.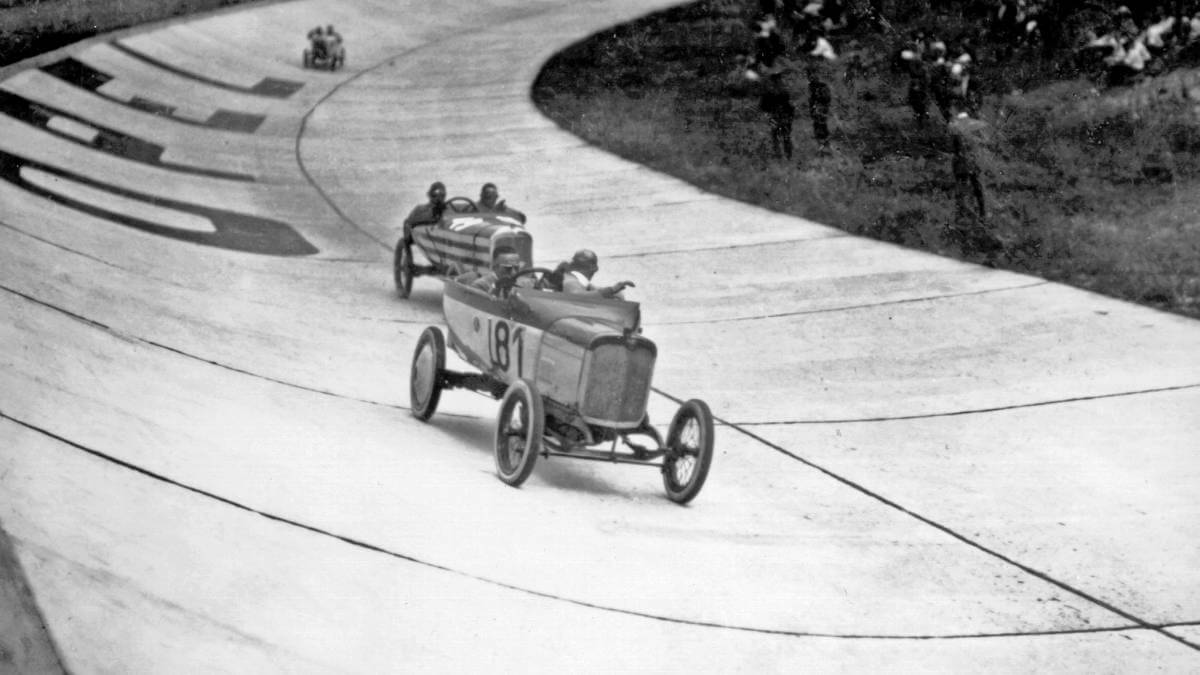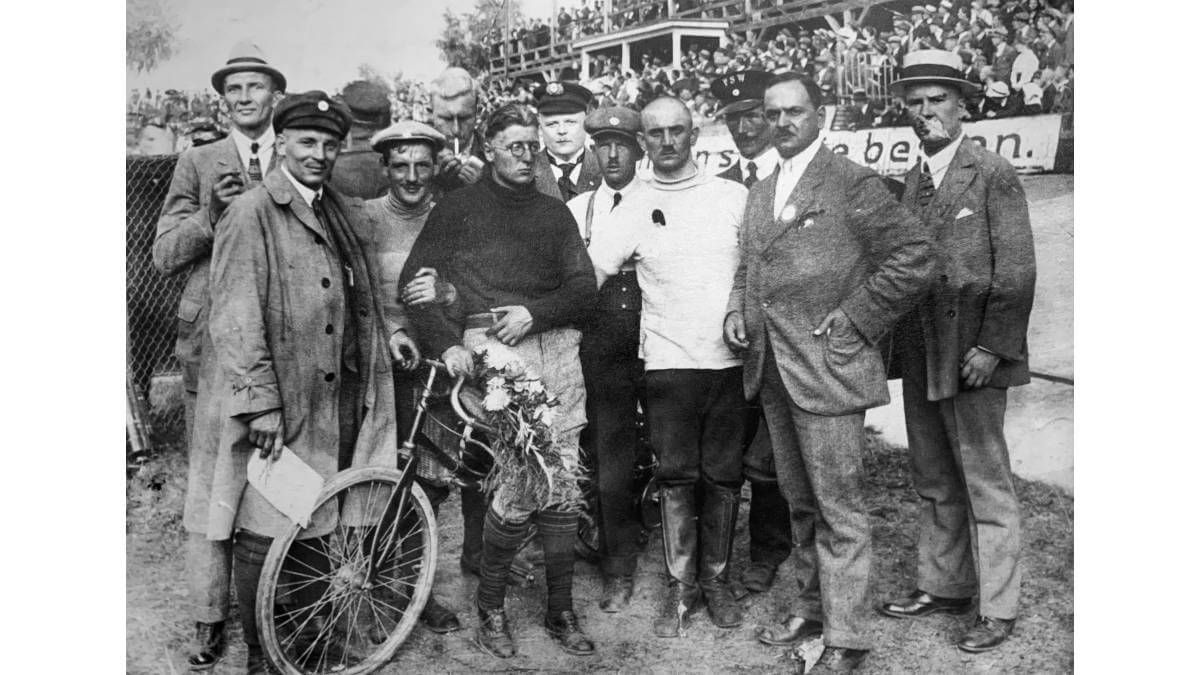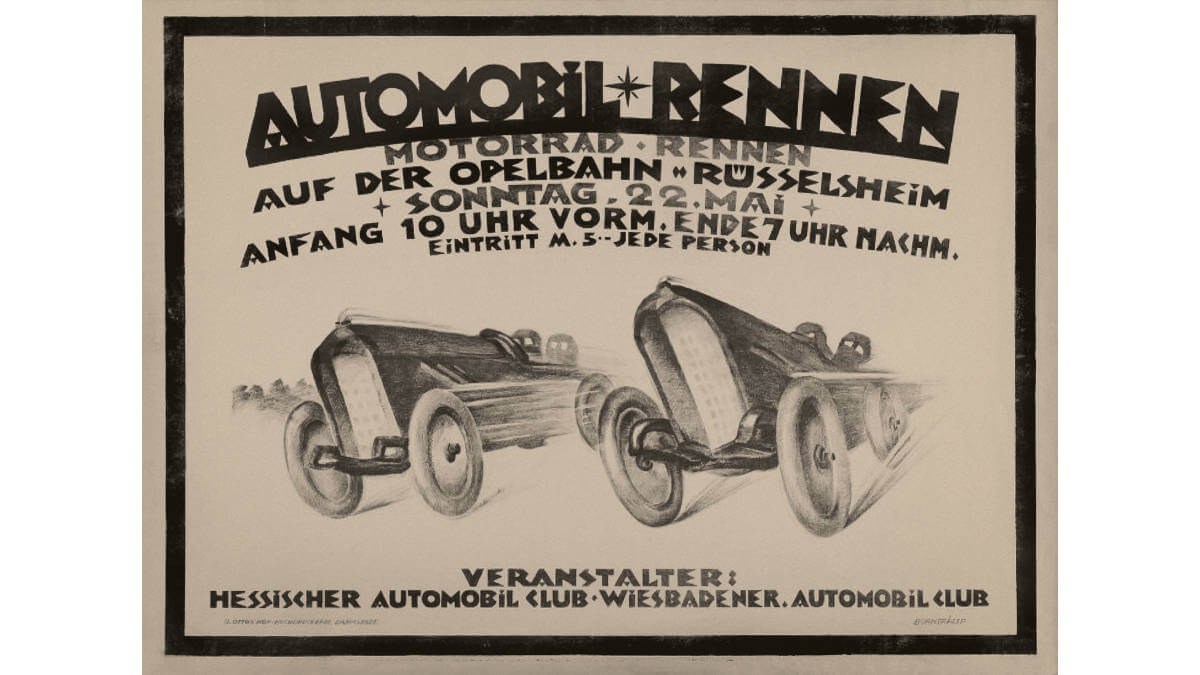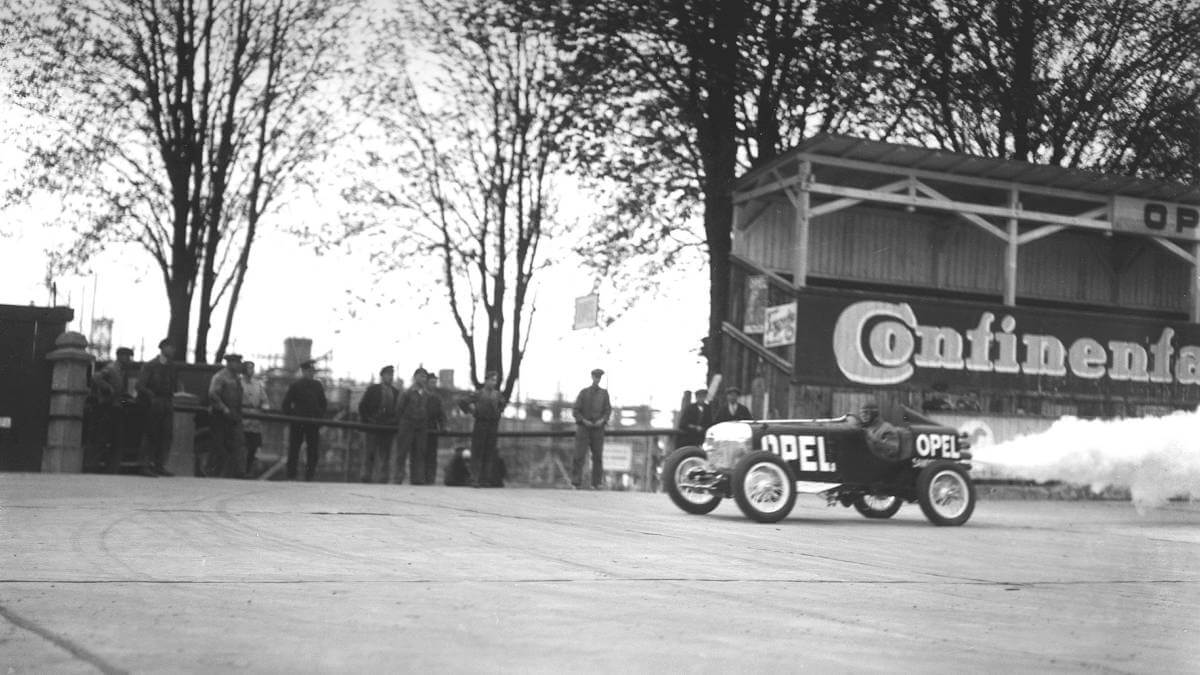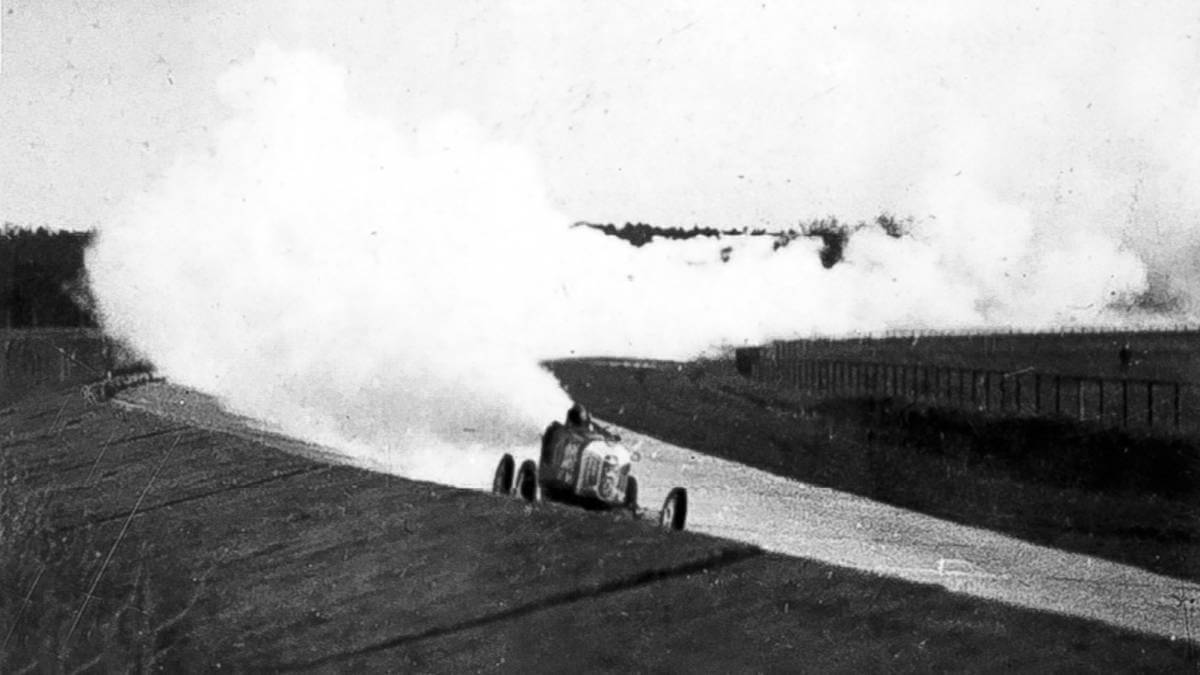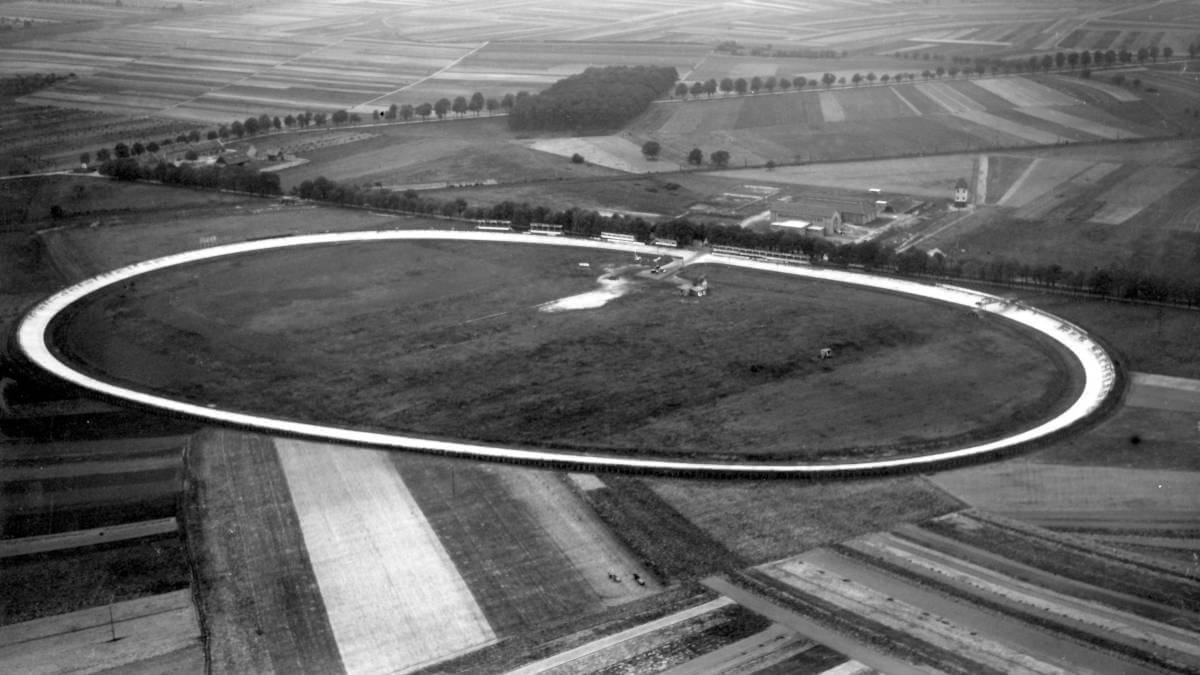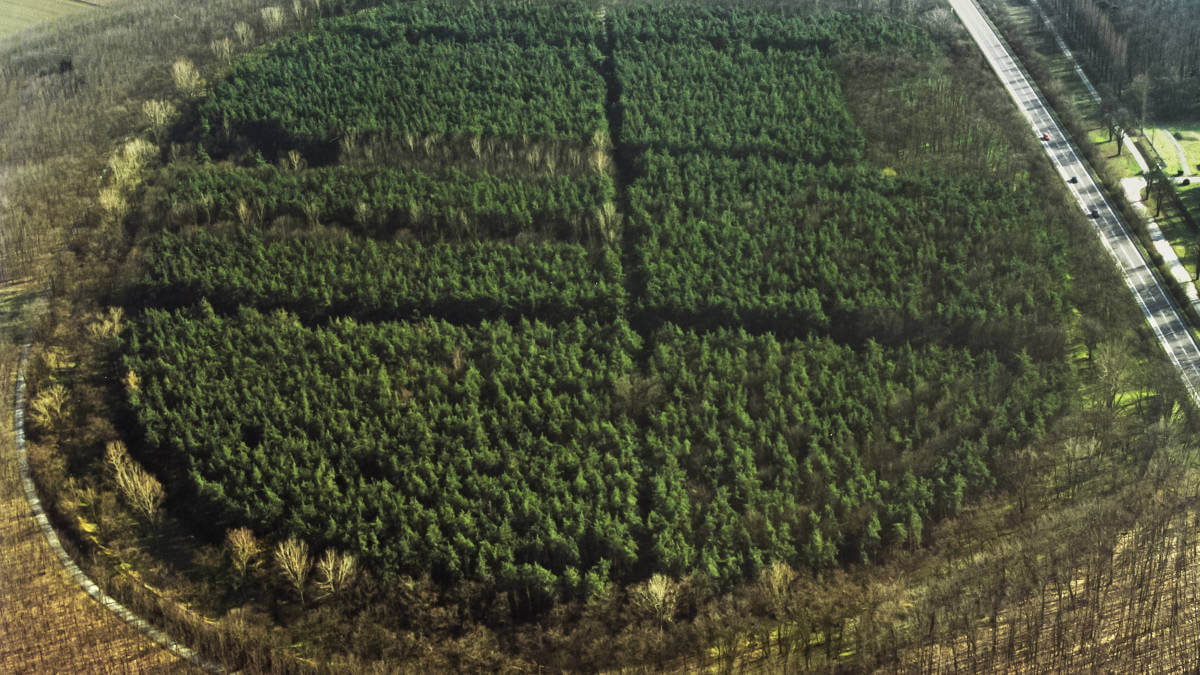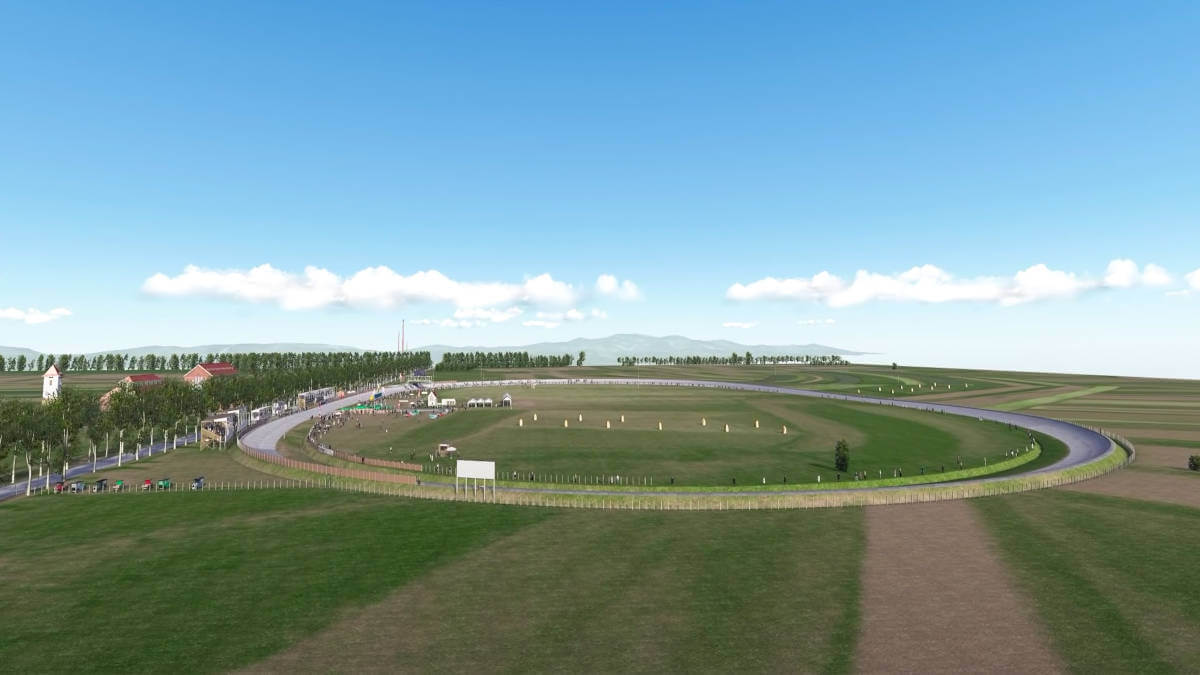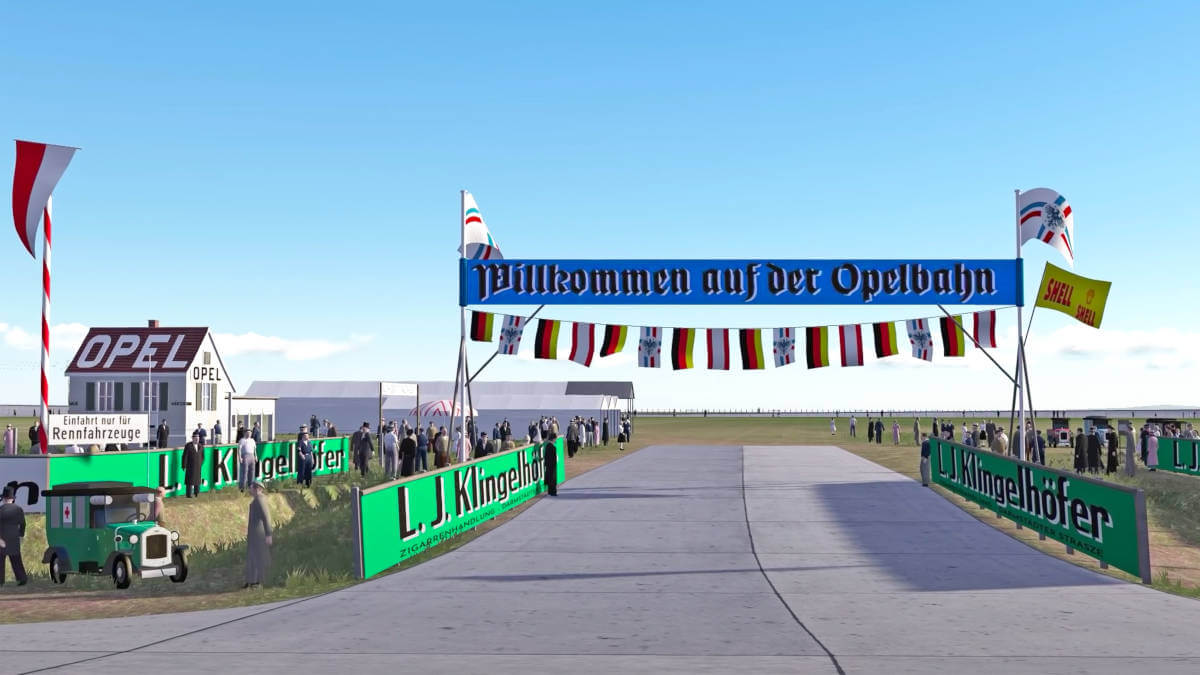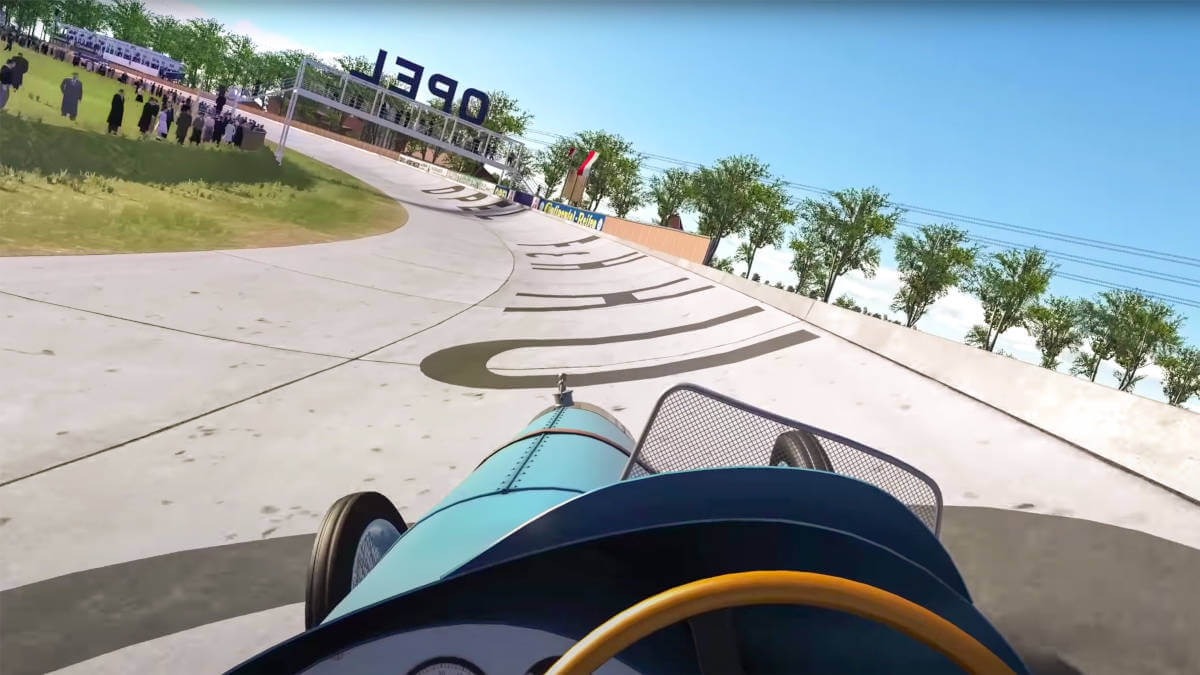 Left to decay since World War 2
In 1946, after World War 2, Opel abandoned the operation of the racetrack. Instead of demolishing the track and the banked curves, the site was left to nature, which bit by bit reclaimed its refuge. After the lease of the area with the city of Mainz expired in 1949, holes were chopped in the track in some places to plant new trees. Since the 1960s, the former start-finish straight no longer exists, as the L3102 highway runs along this spot. In the meantime, the largely overgrown Opel-Rennkurs is part of the industrial heritage site in the Rhine-Main Regional Park and can be partially visited at a visitor platform built in 2013 at the former north curve.
Virtual laps possible in Assetto Corsa
In order to be able to experience today, at least to some extent, how motorsport felt in the 1920s, YouTuber GPLaps created an animated video. It has been made using the simulation racing game Assetto Corsa in combination with AI technology. Thomas Lächele virtually recreated the historic Opel-Rennkurs and gave it a realistic environment. This includes not only the grandstands and the spectators standing at the edge of the track, but also the paddock and parked cars. The race car used for the virtual laps is a Delage 2LCV from 1923.

Images: Opel